After leaving the church, I walked ahead toward King John's Castle.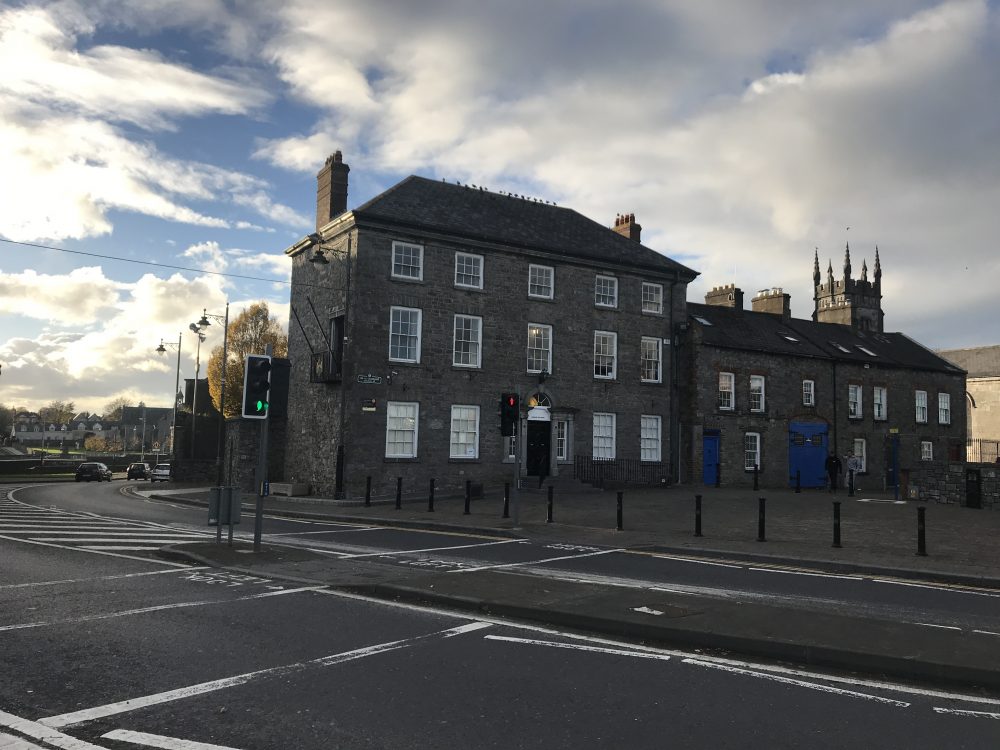 I found the castle just 3 mins walk away from the church.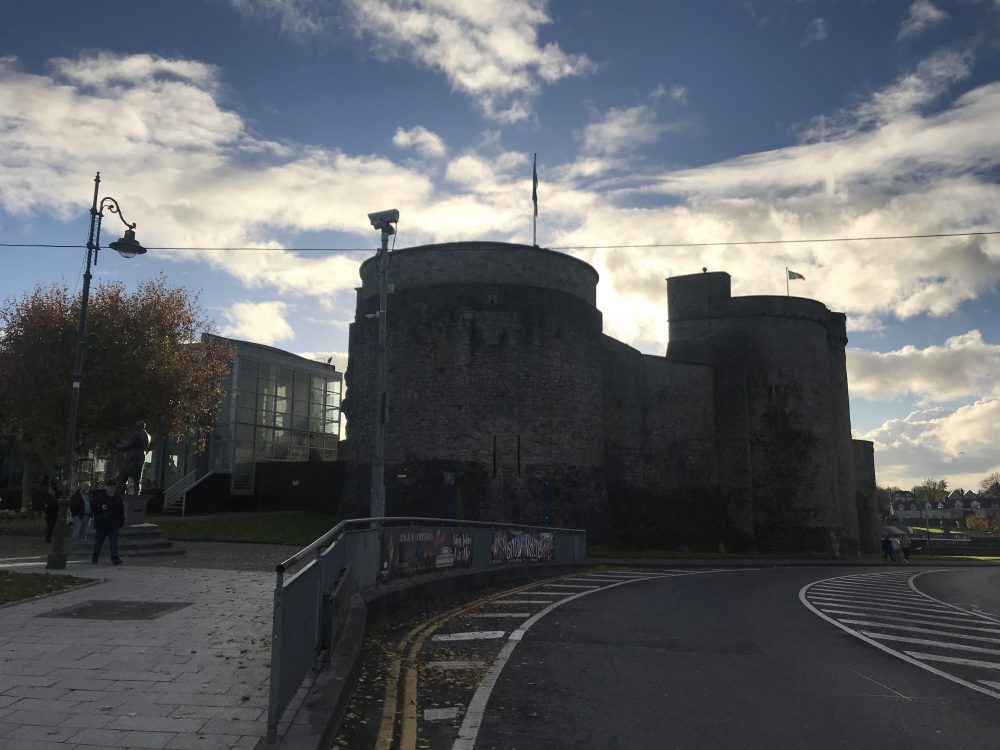 Entrance to the castle. It looked like an apartment house.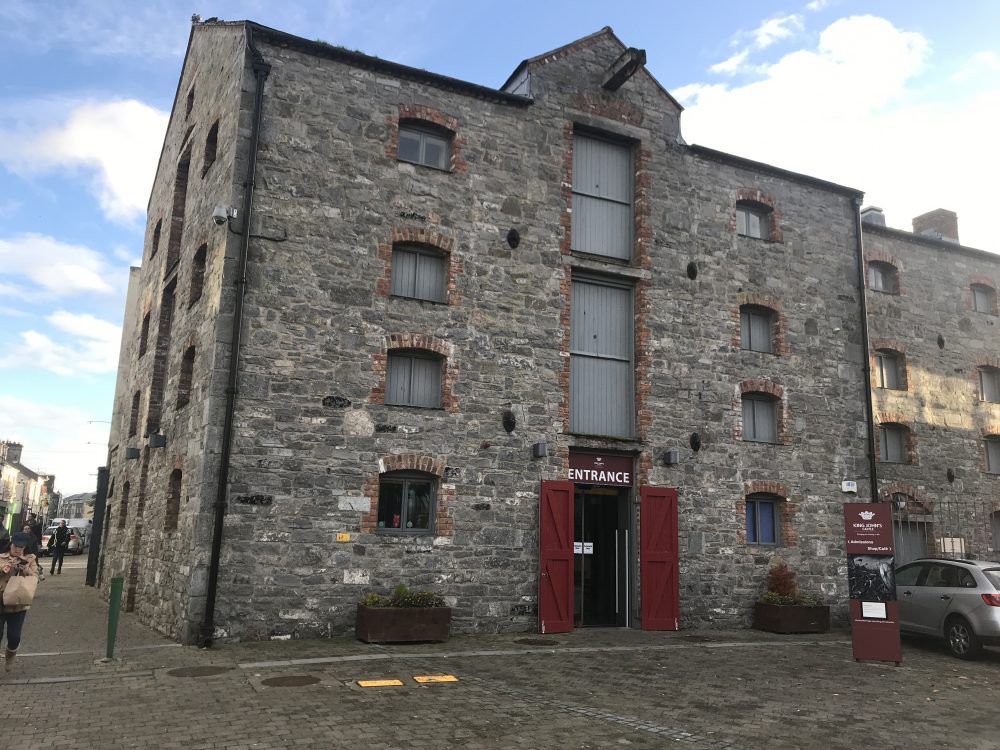 Firstly, I could see some exhibitions to learn historical background.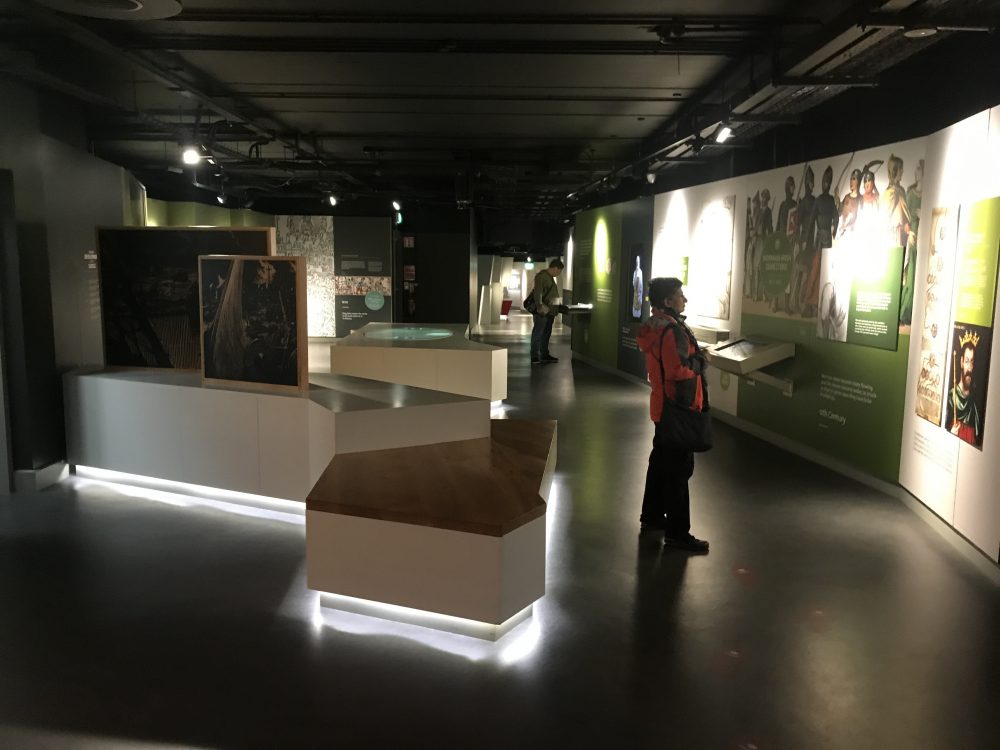 Those are the food people ate in the age.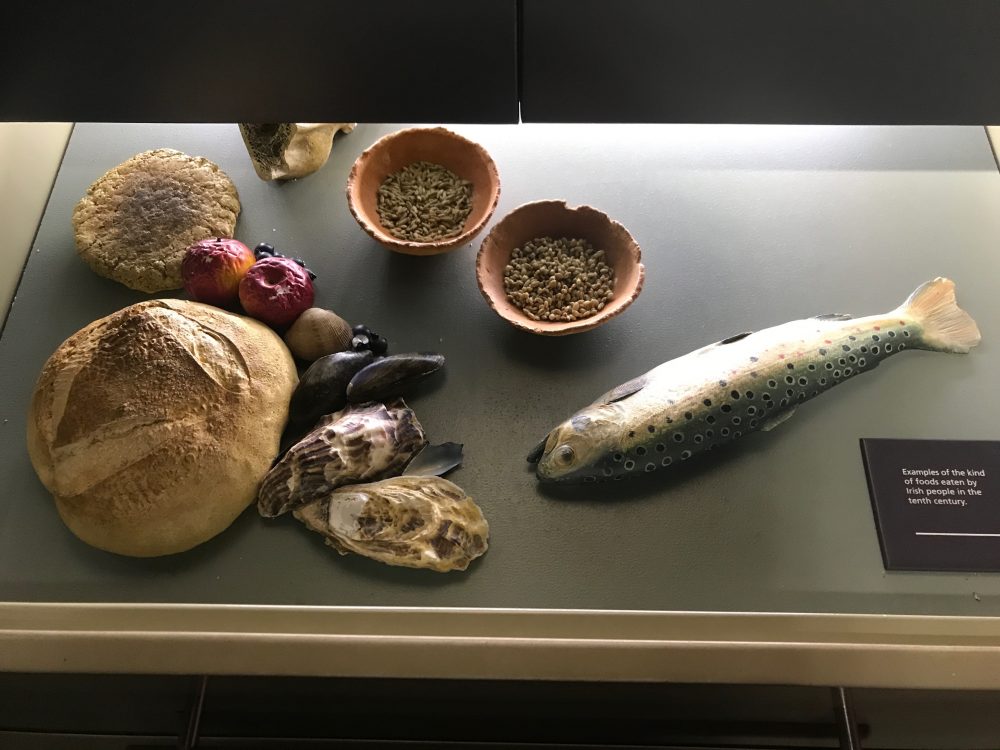 Colorful horse sat in the corner of walls.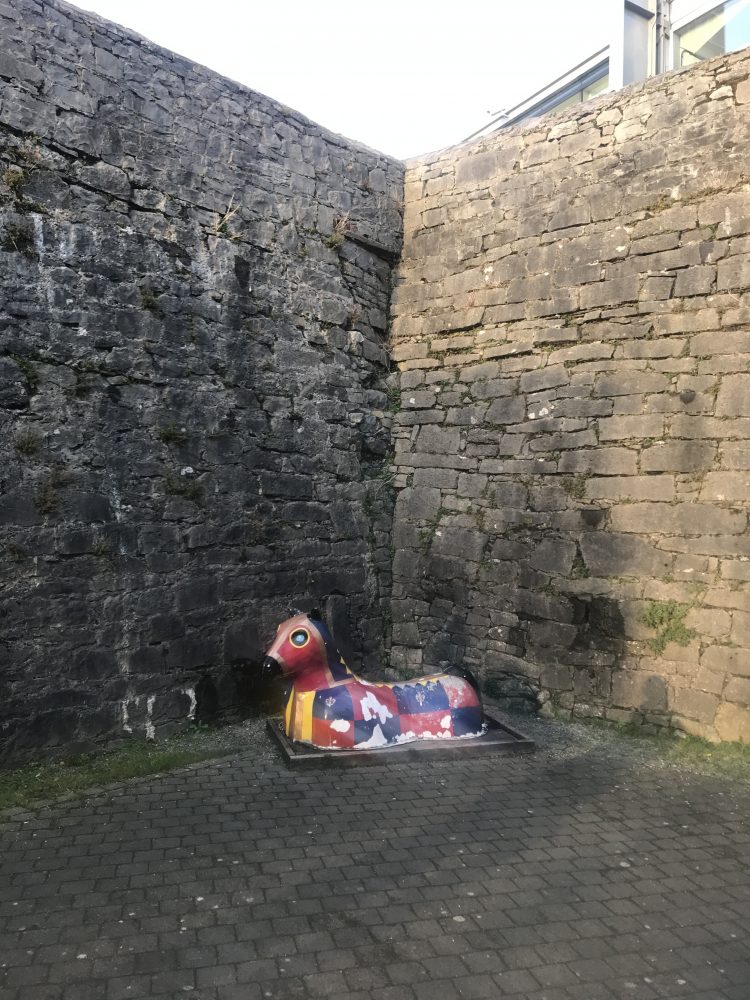 The castle itself was built in 1200 by the order of King John.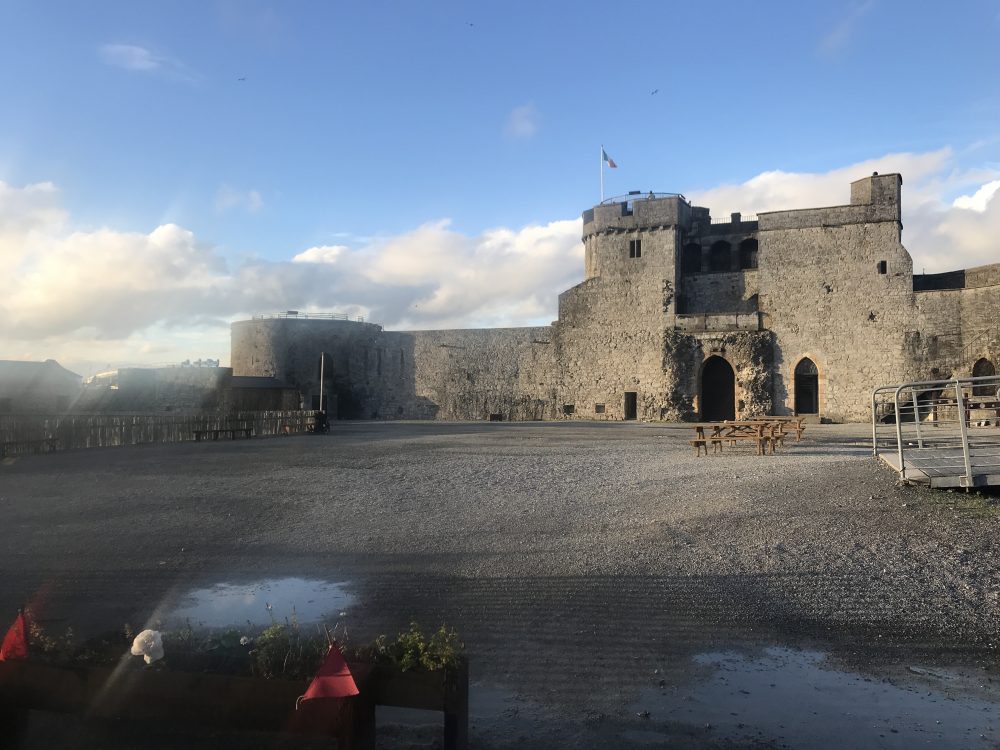 Flags and weapons.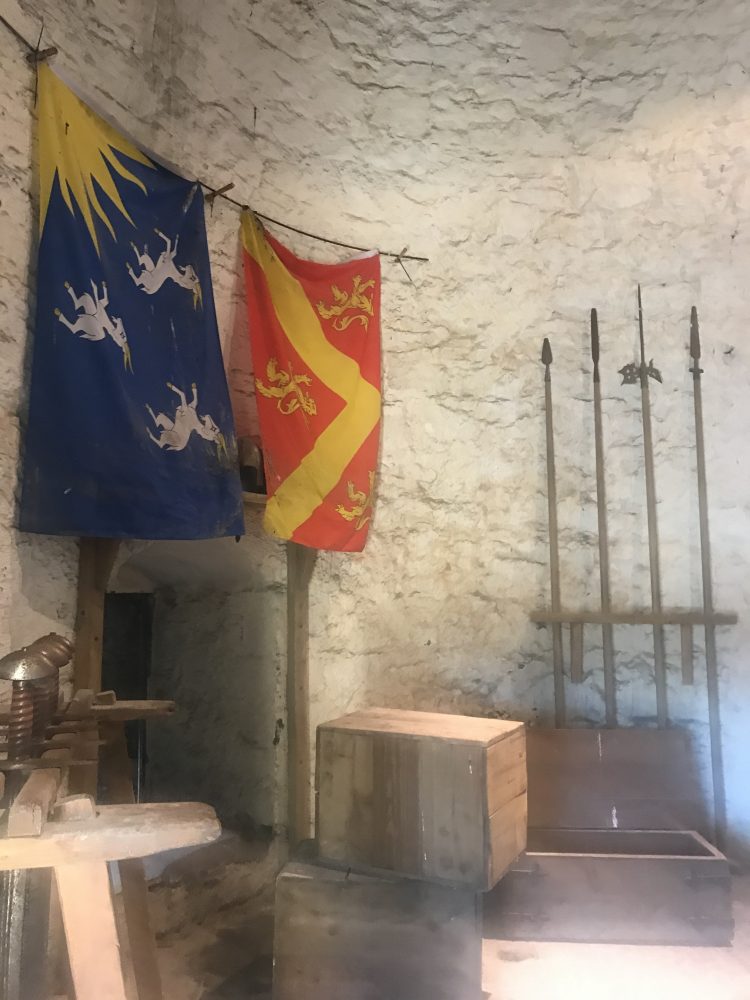 Inside of the fortifications.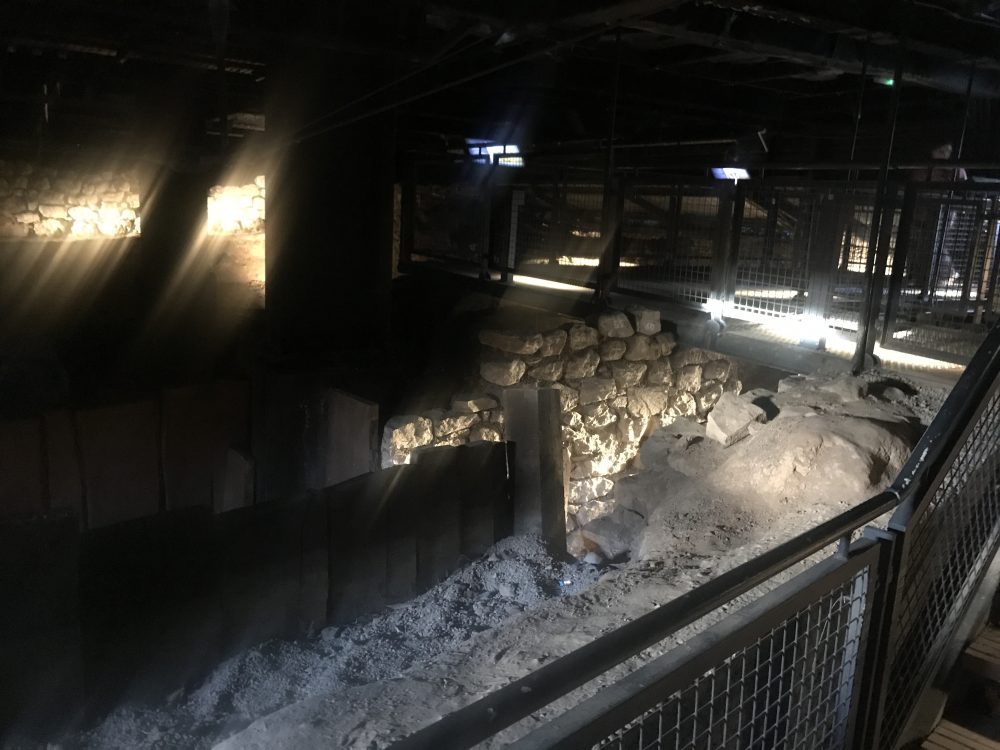 Went up the stairs, I came to the top of the castle.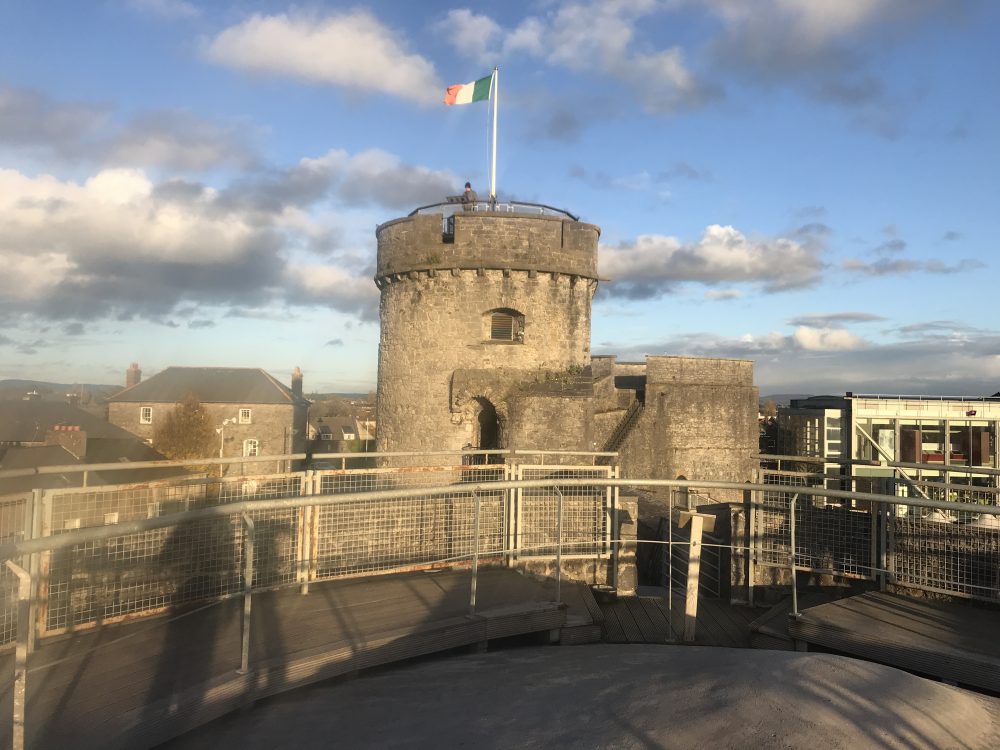 View from the castle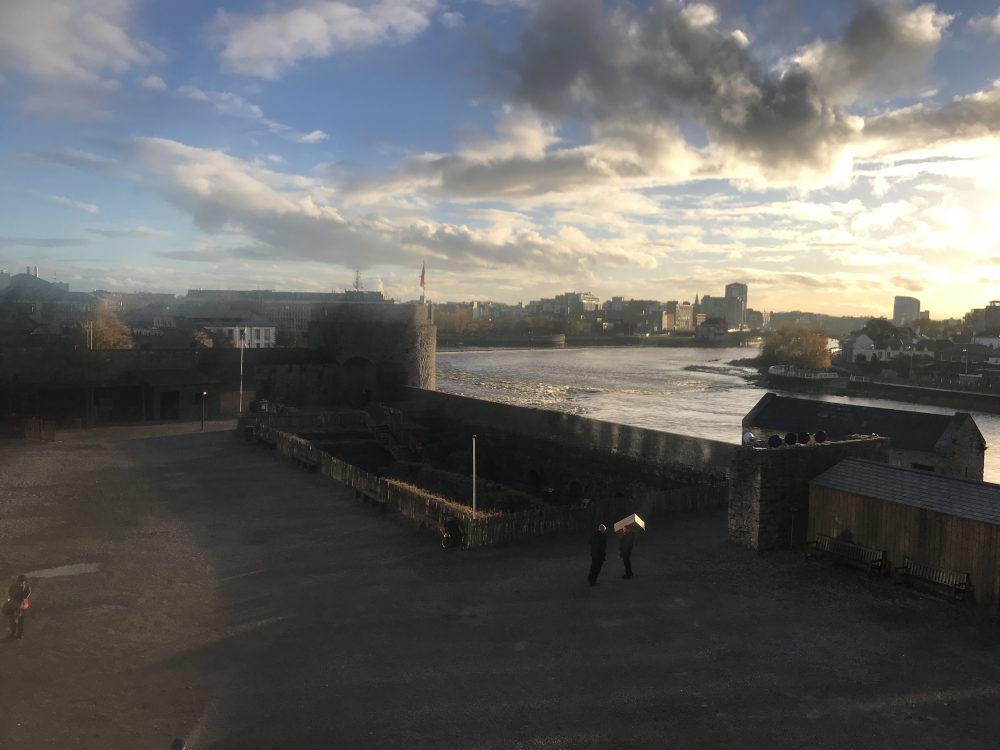 I could see the River Shannon which is the longest river in Ireland.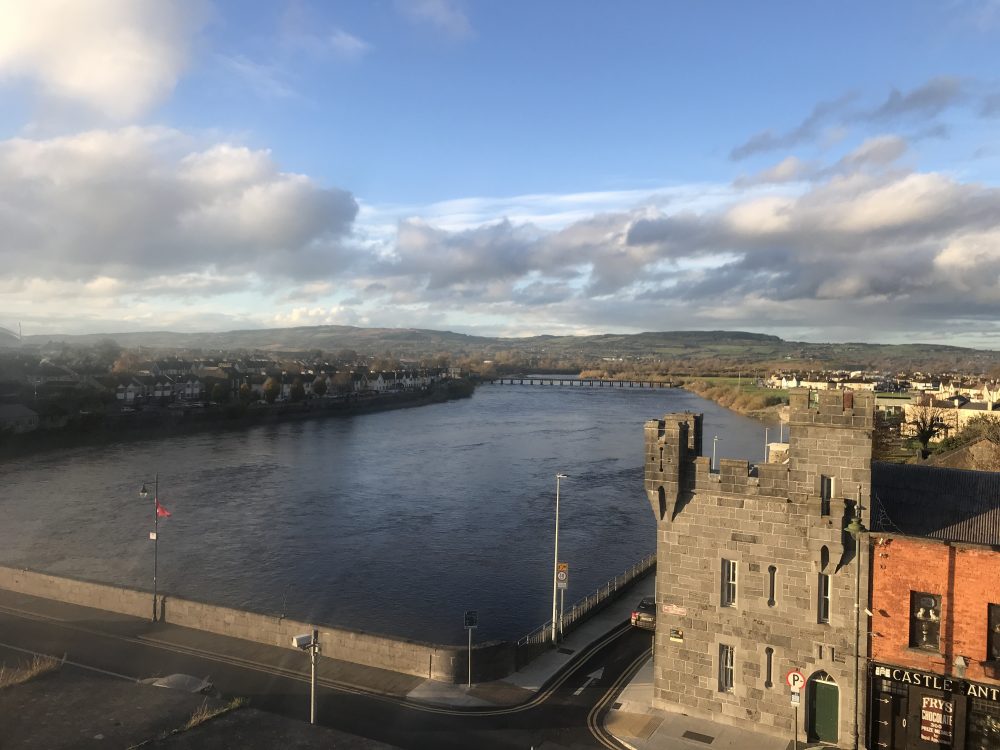 St. Mary's Cathedral was there to oversee from there.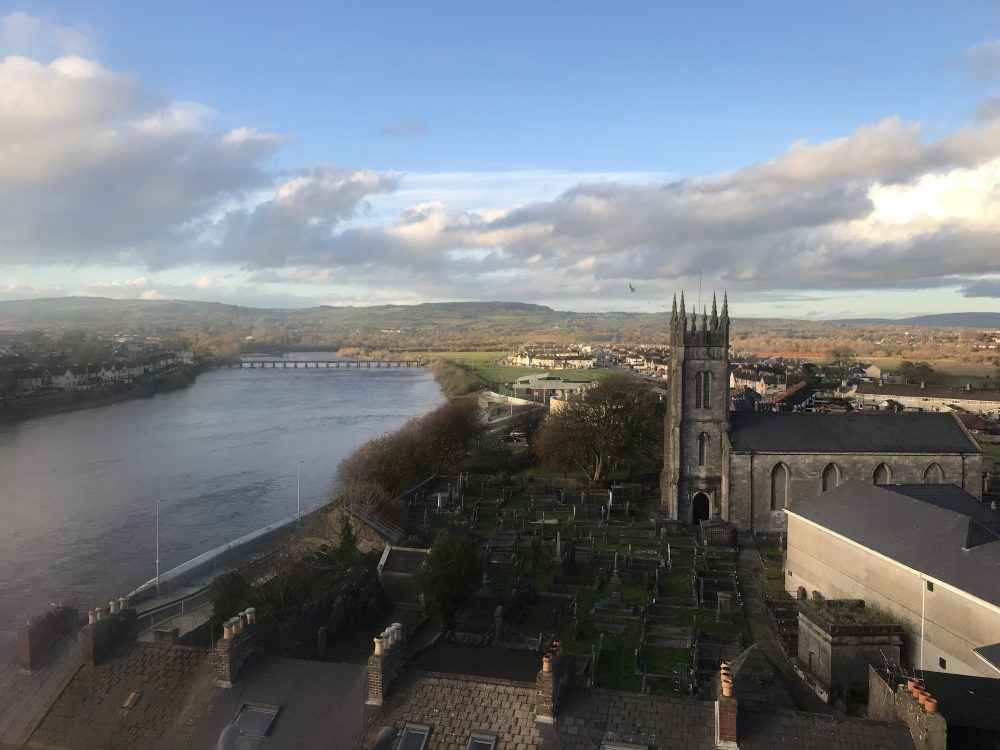 Bridge across the River Shannon.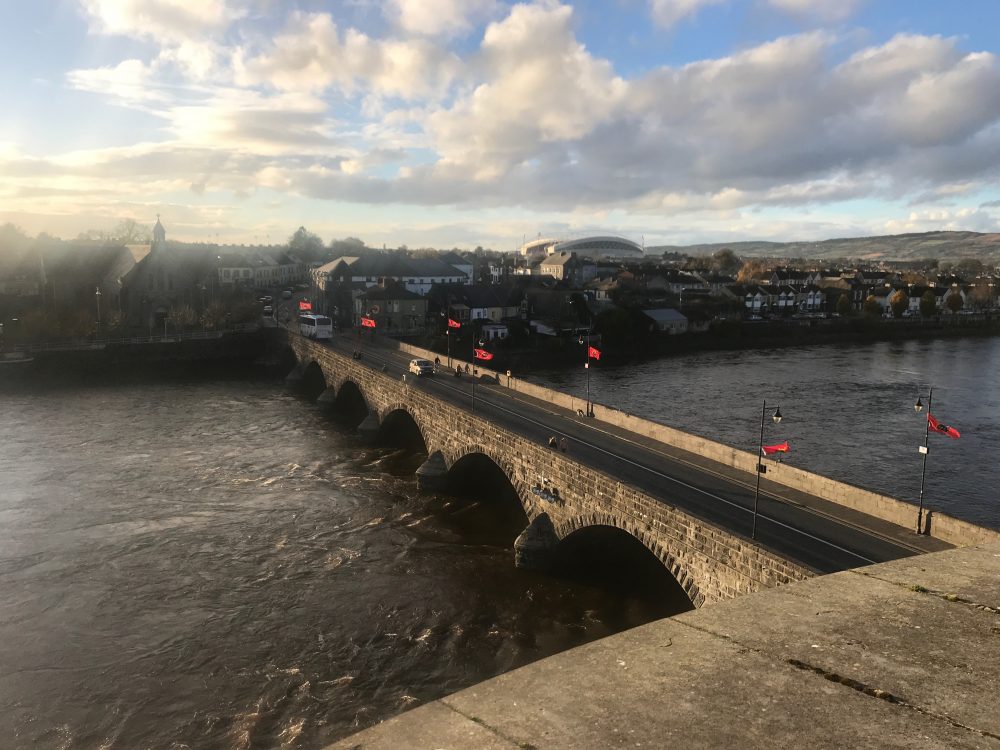 Opposite side view. Houses, living of people, clouds, sky, nothing too much, clear air washes out the castle town.