I applied for a tour today to see Killarney national park and got on this mini bus all day. It was raining from the morning.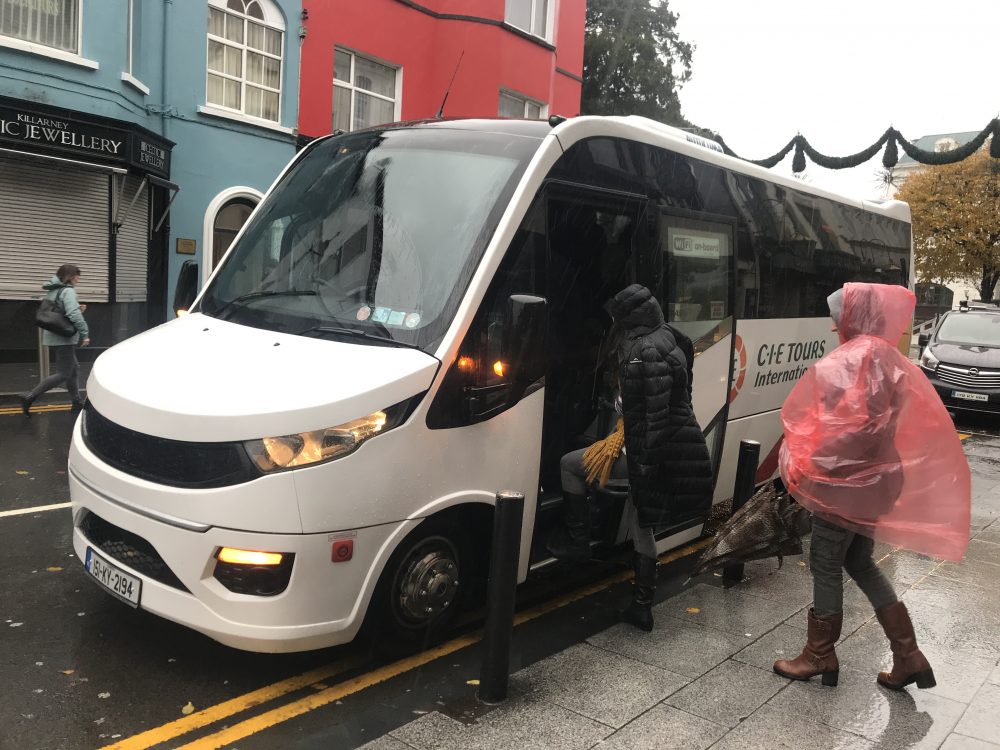 First point was the place called Kerry Bog village to see 18th, 19th century life style in Ireland.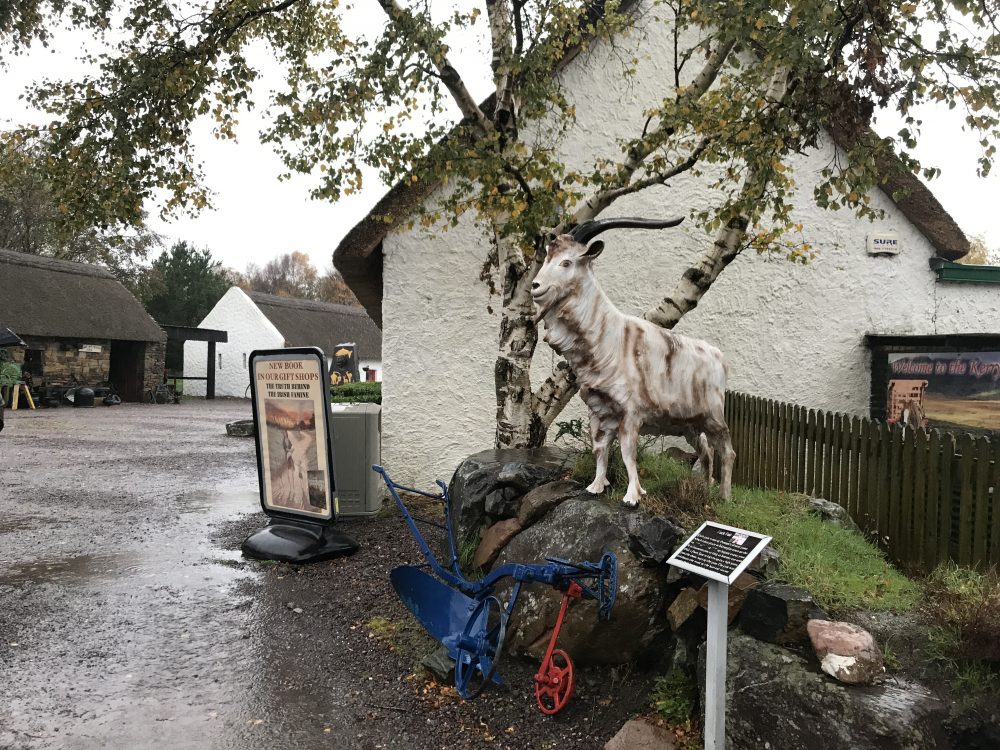 I could see some small houses in there.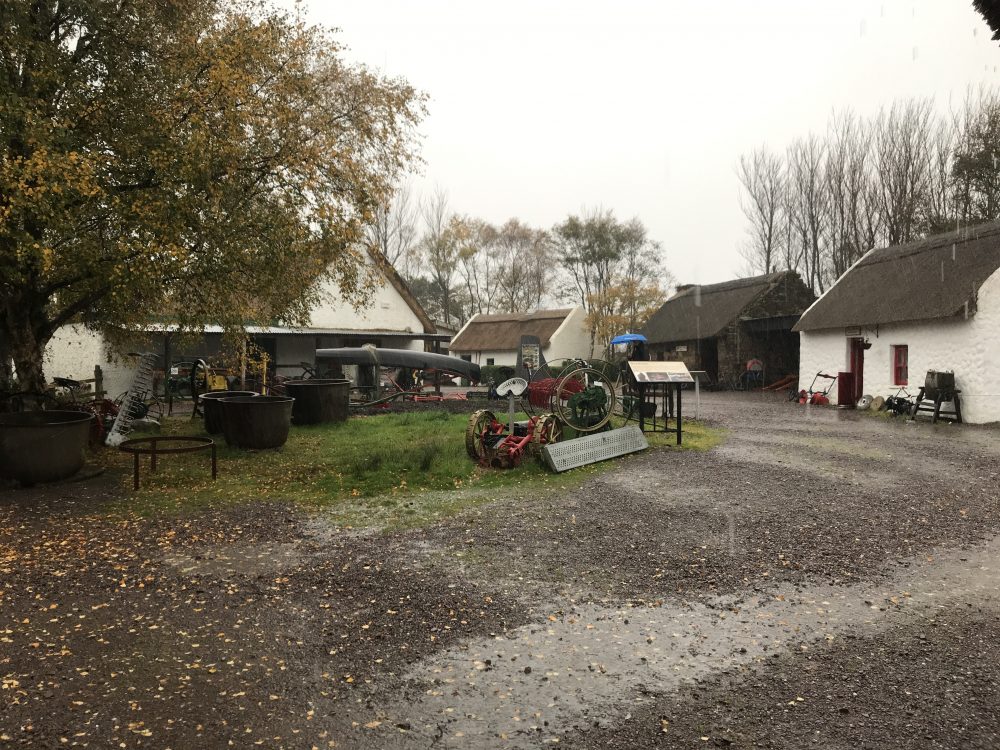 Inside the houses, I could see Irish life style in old days like this.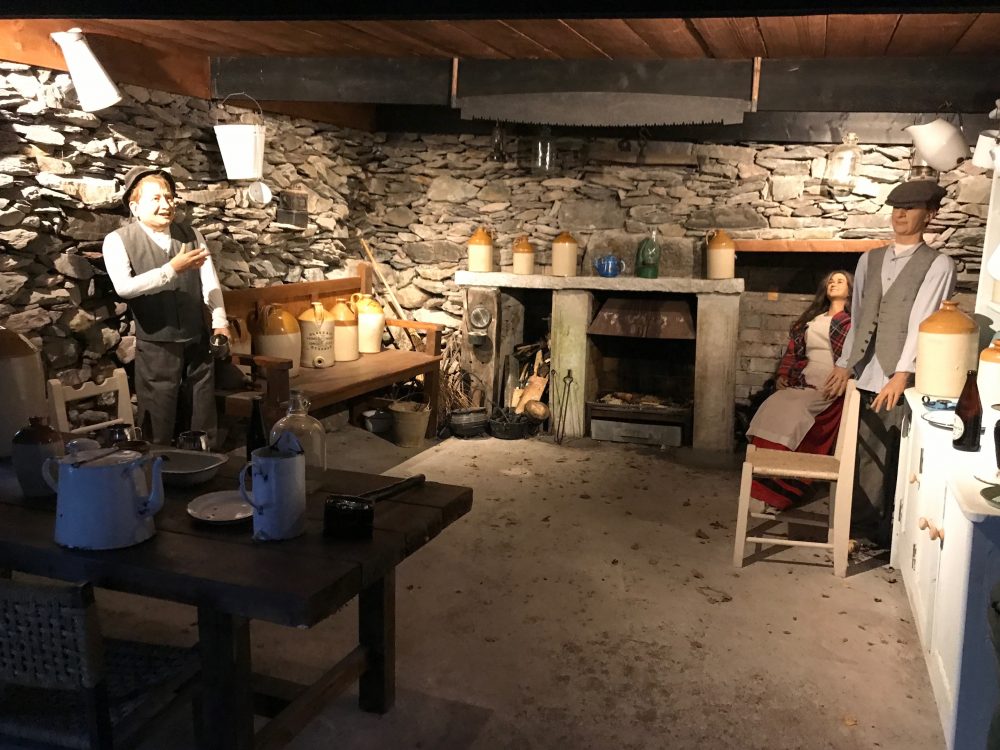 Partially two stories for beds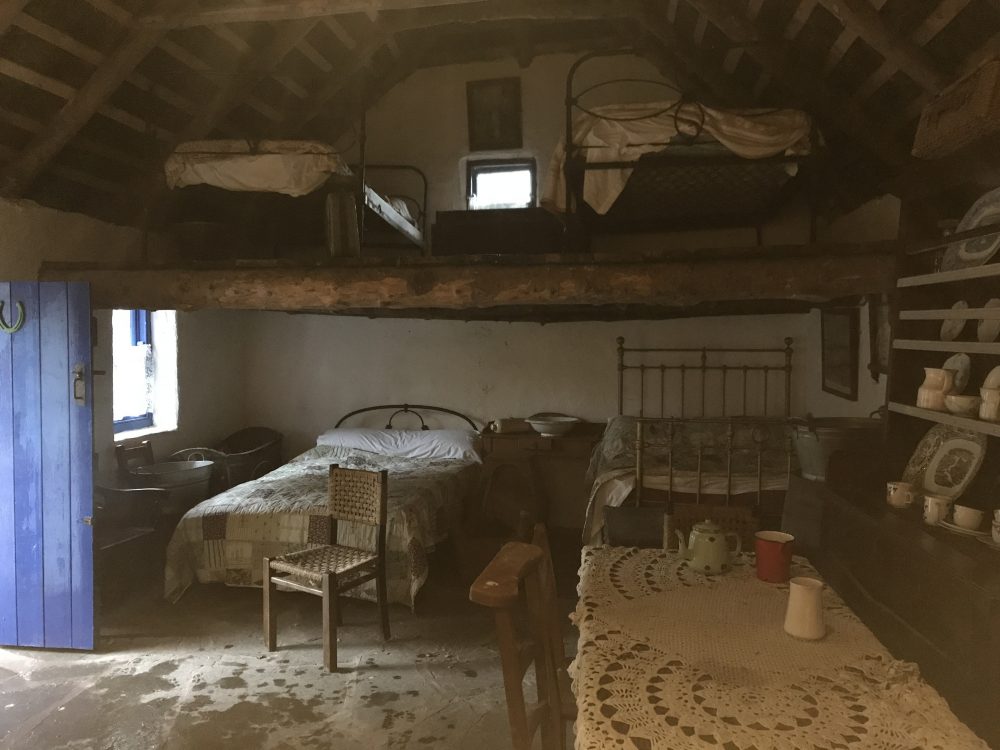 I found a yellow caravan in the premise.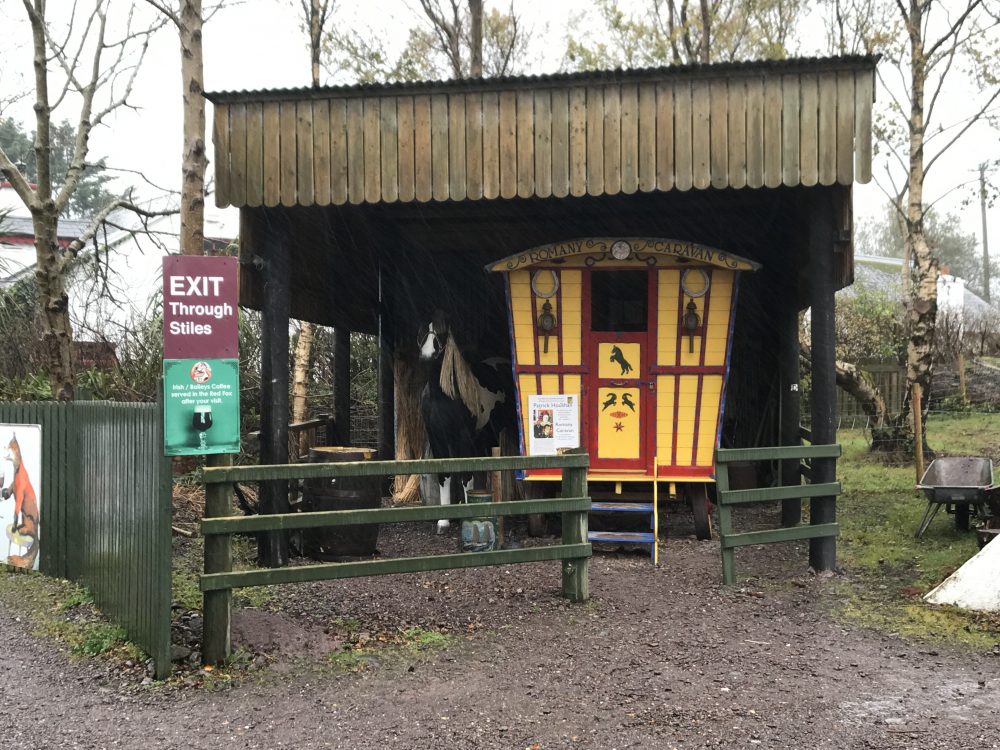 In side the caravan. There was even a table in it. It would be good to have tea and meal while it stops somewhere.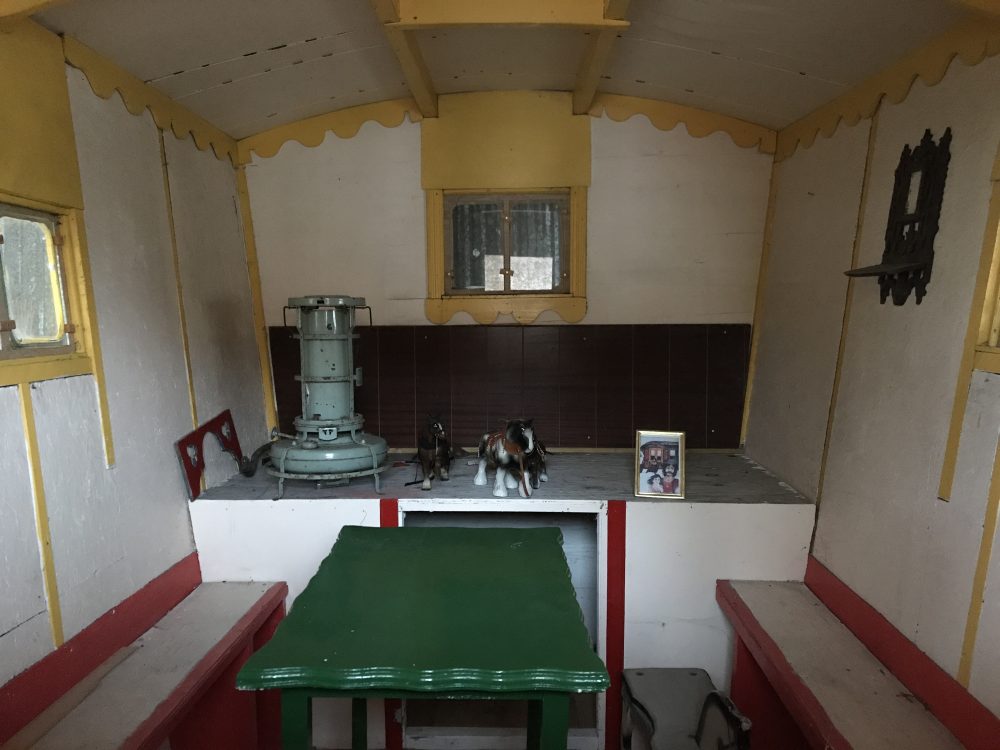 Gift shop. Almost the same things are sold in everywhere but sometimes I can find something new. But they are always sheep and Guinness and that's what people want.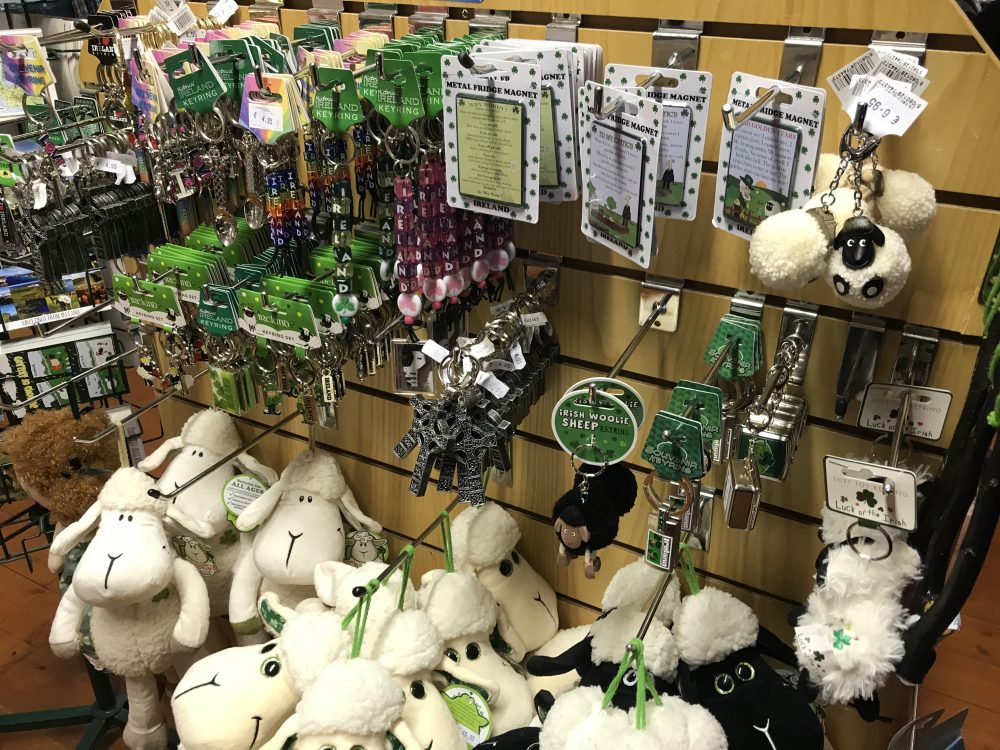 Sheep bag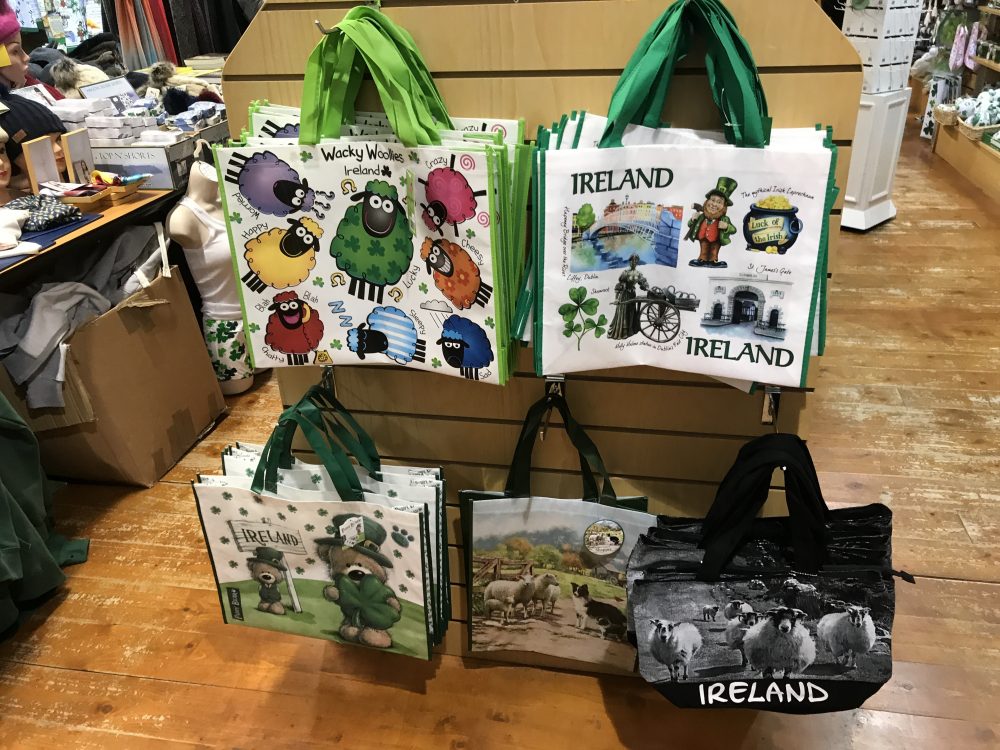 I like this bag.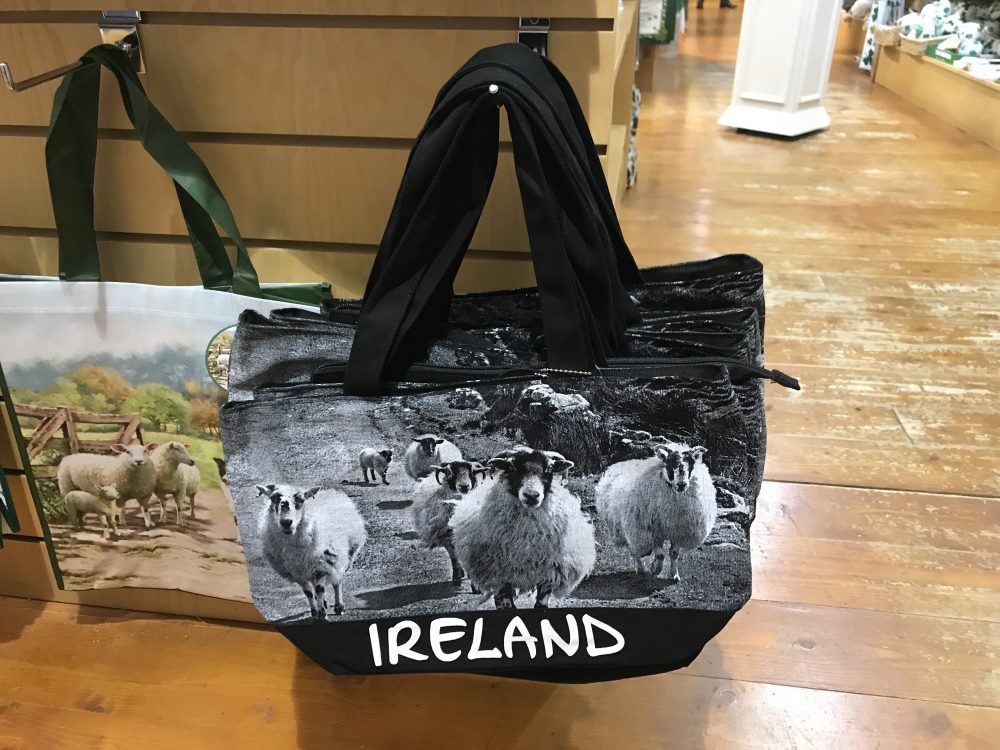 Decoration for a christmas tree.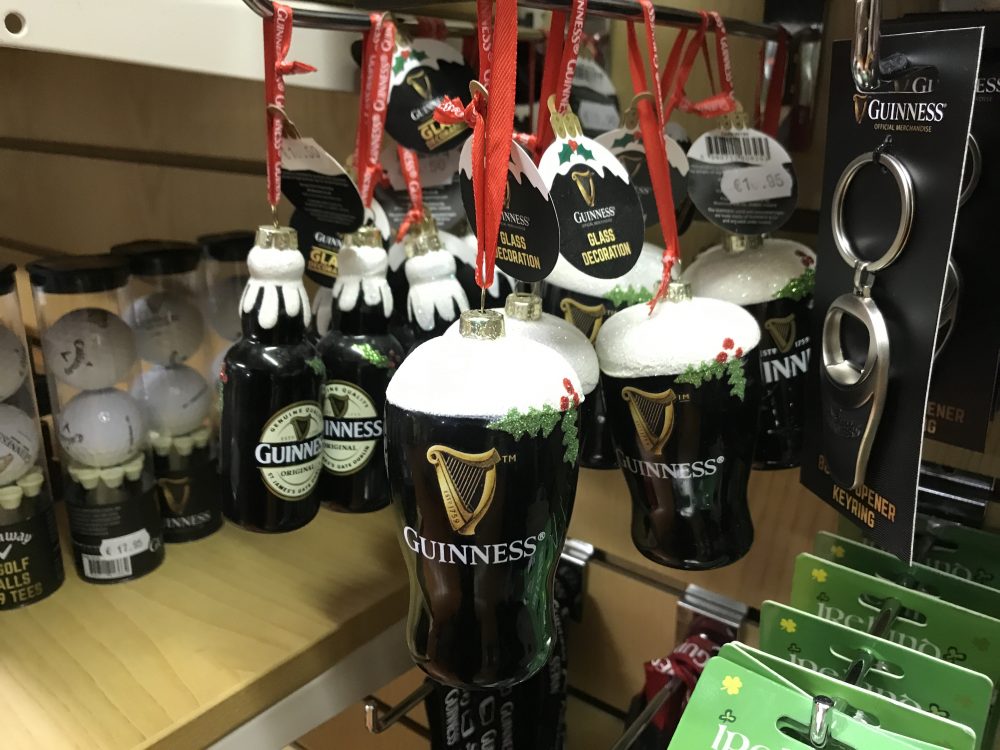 In the bar area, staff was serving whiskey coffee. It would be good to warm up body.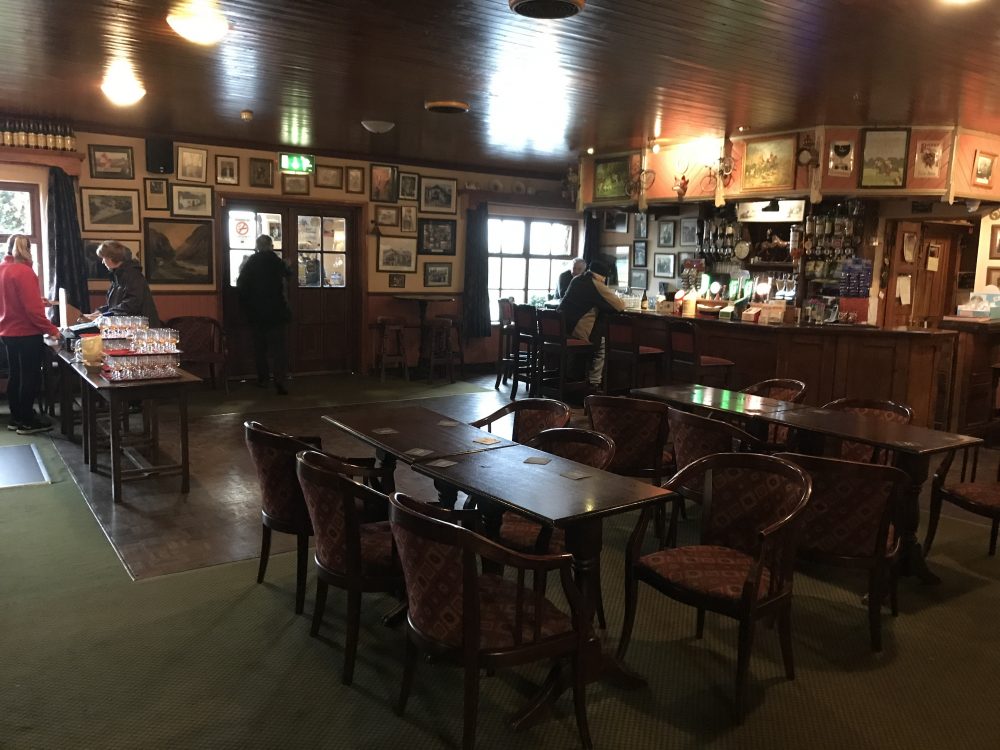 After that we moved to a view point.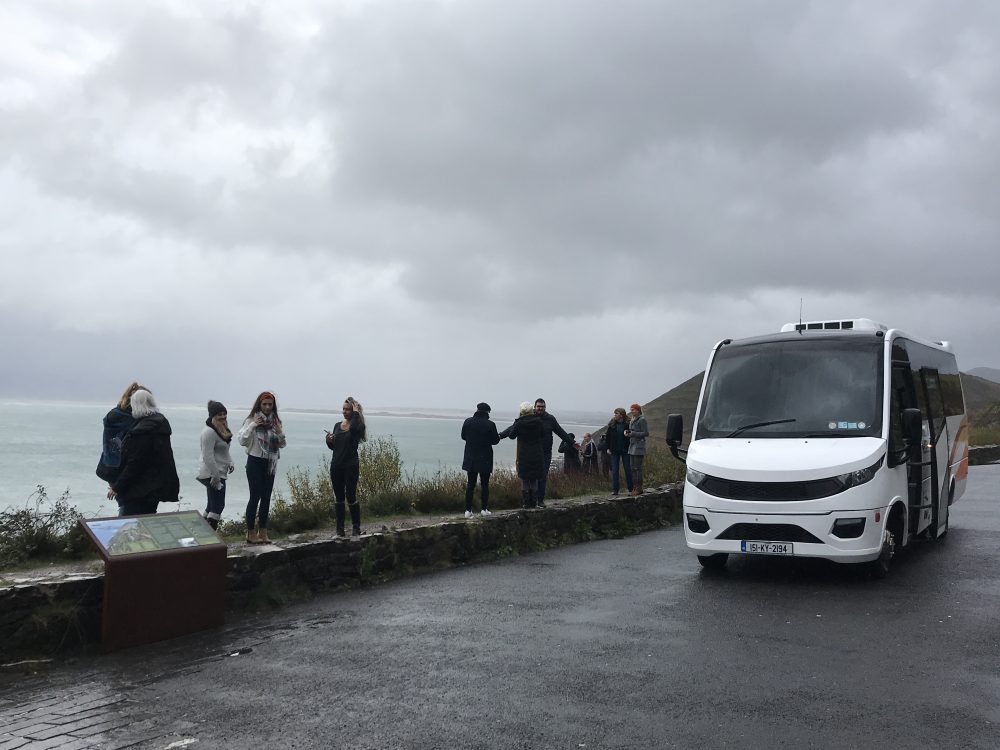 I could see the sea from there. Heavy rain stopped just before coming here so that it was really nice for us. I want to see how it's like in spring or summer on sunny days.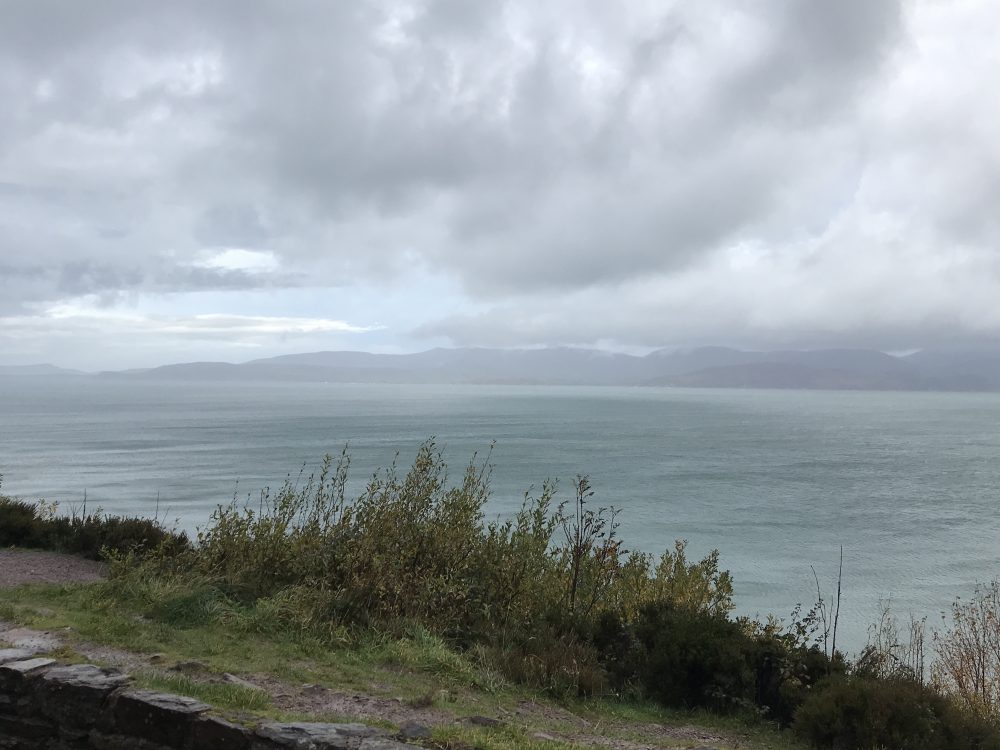 Came back to the bus, view from the window. I love to see such views in nature.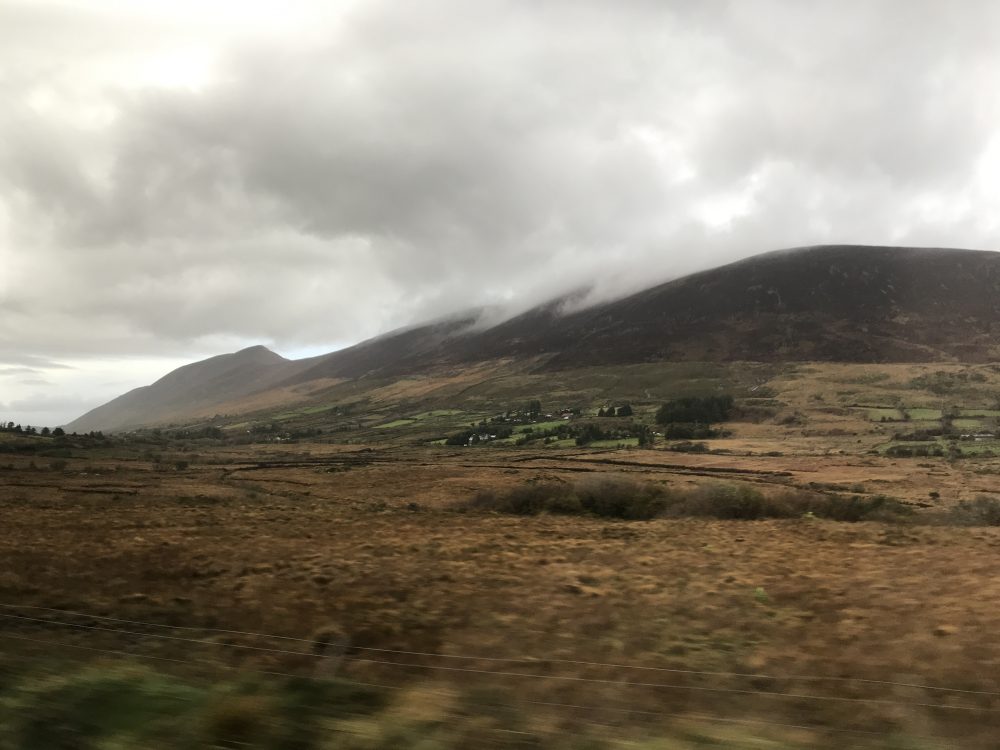 Bus stopped at the next point.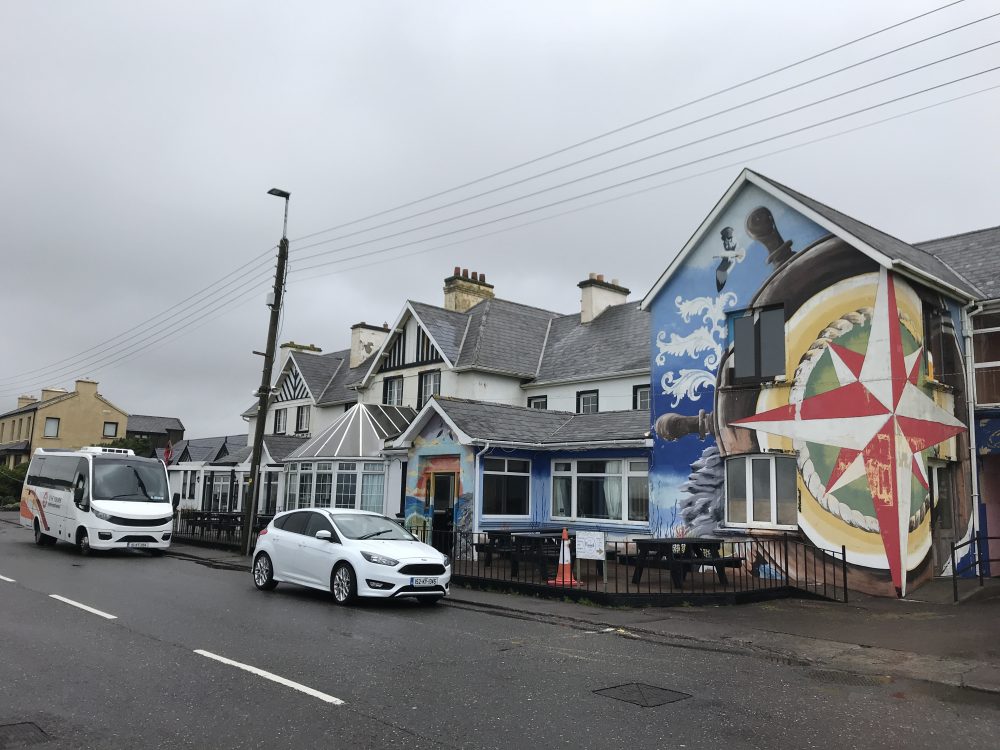 Chaplin statue, he loved this village called Waterville and said to spend his summer holidays every summer.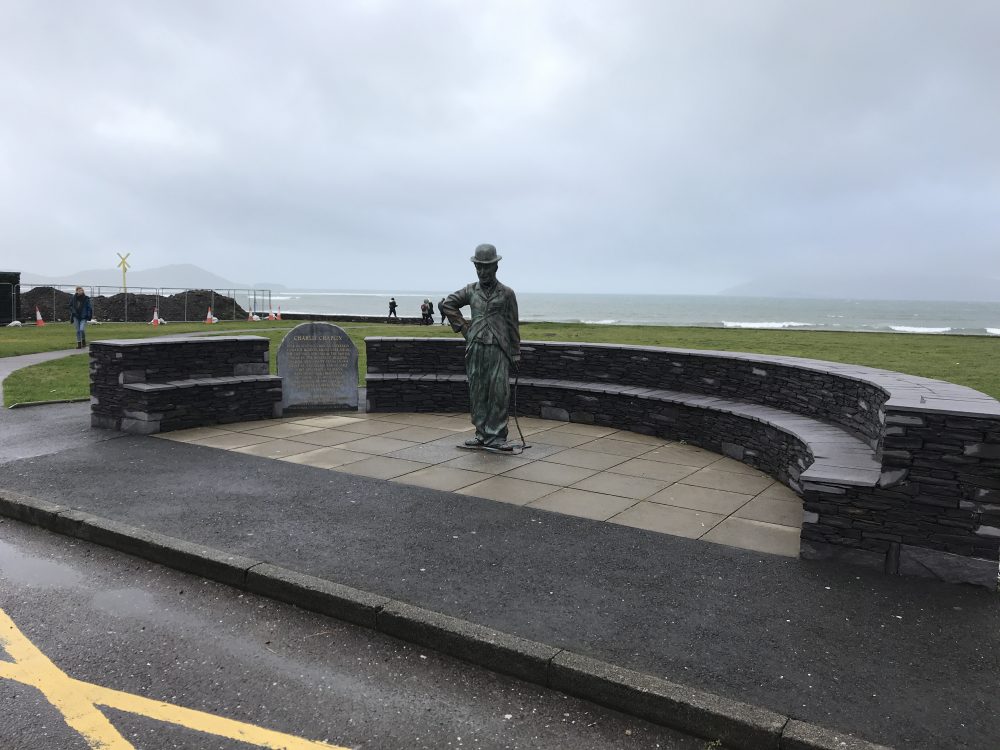 Lunch at a restaurant. Beef stew, mashed potato in it. Very different from the one in Japan but I like the way it is.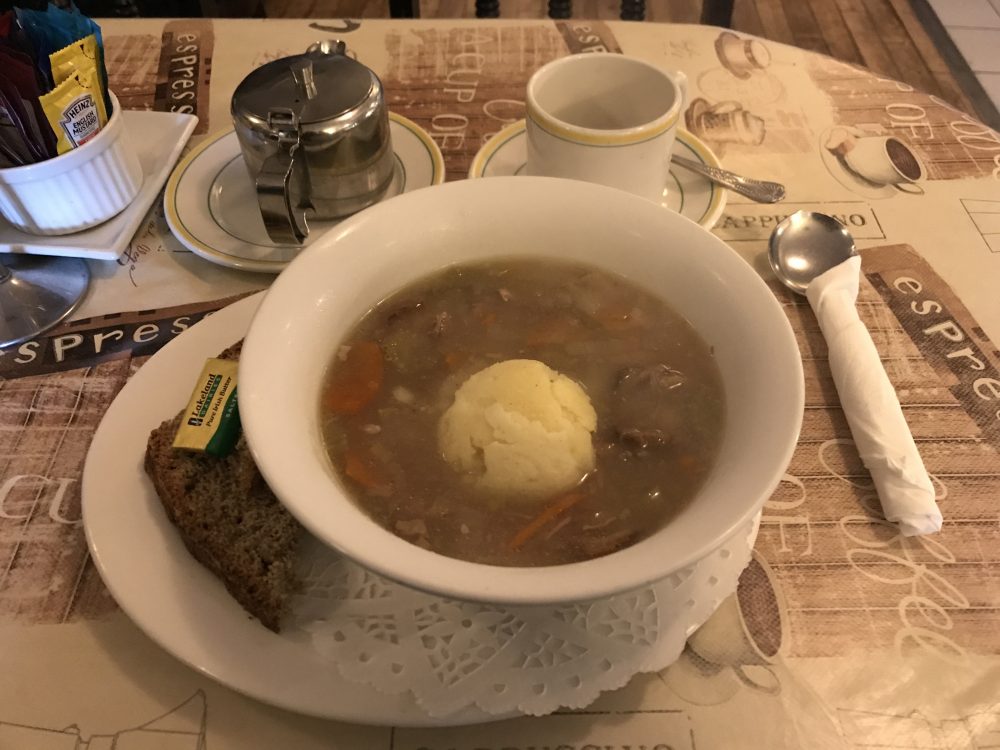 Outside the restaurant, I found gentlemen in a van.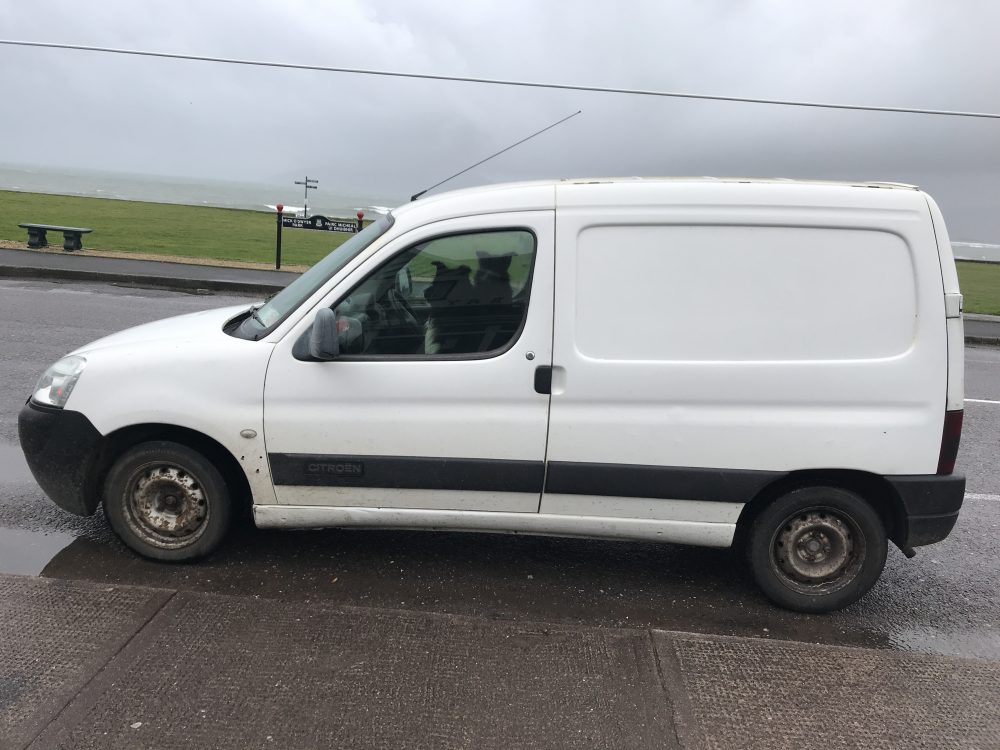 Nice to meet you.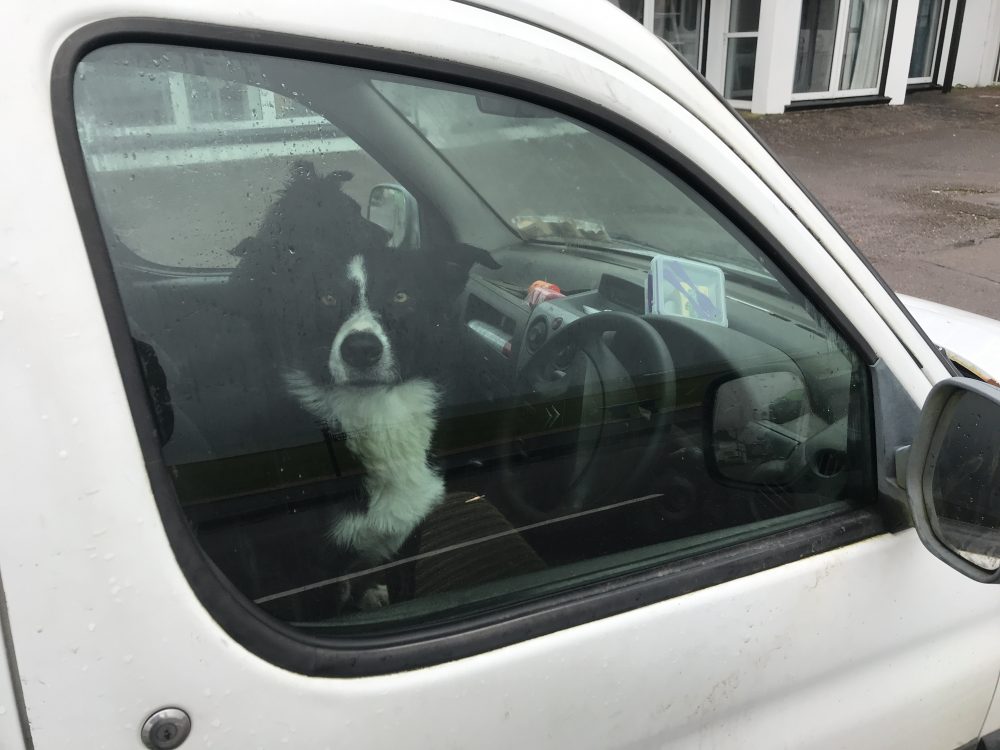 We moved to the next point in the park.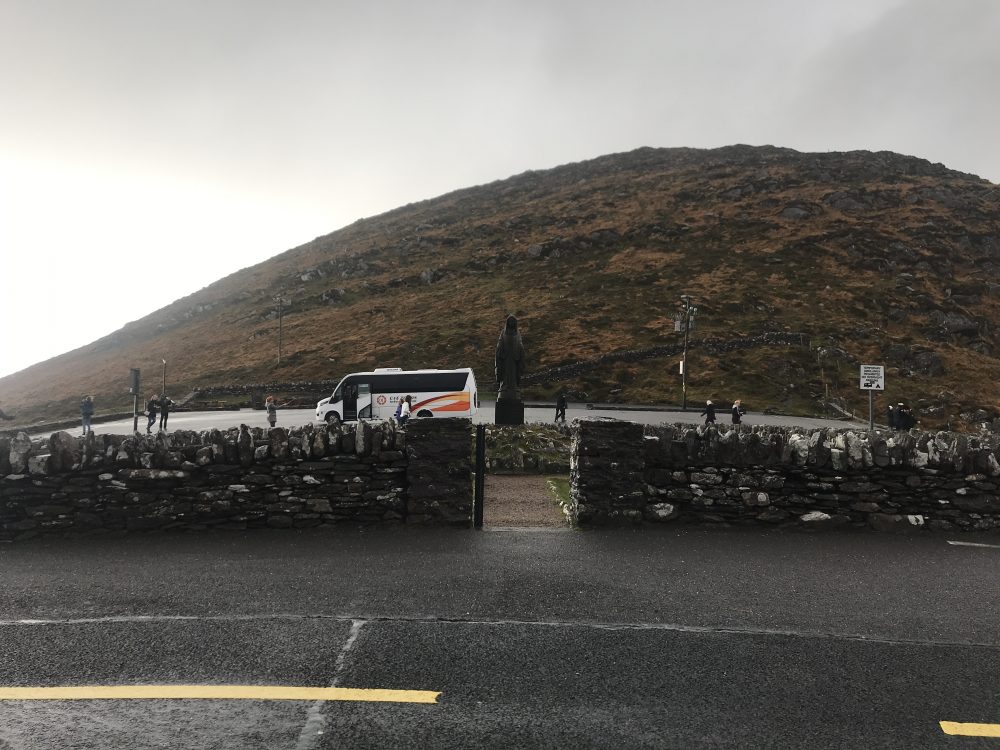 Dark sea and dark sky, sunlight partially broke in like predictor for appearance of God.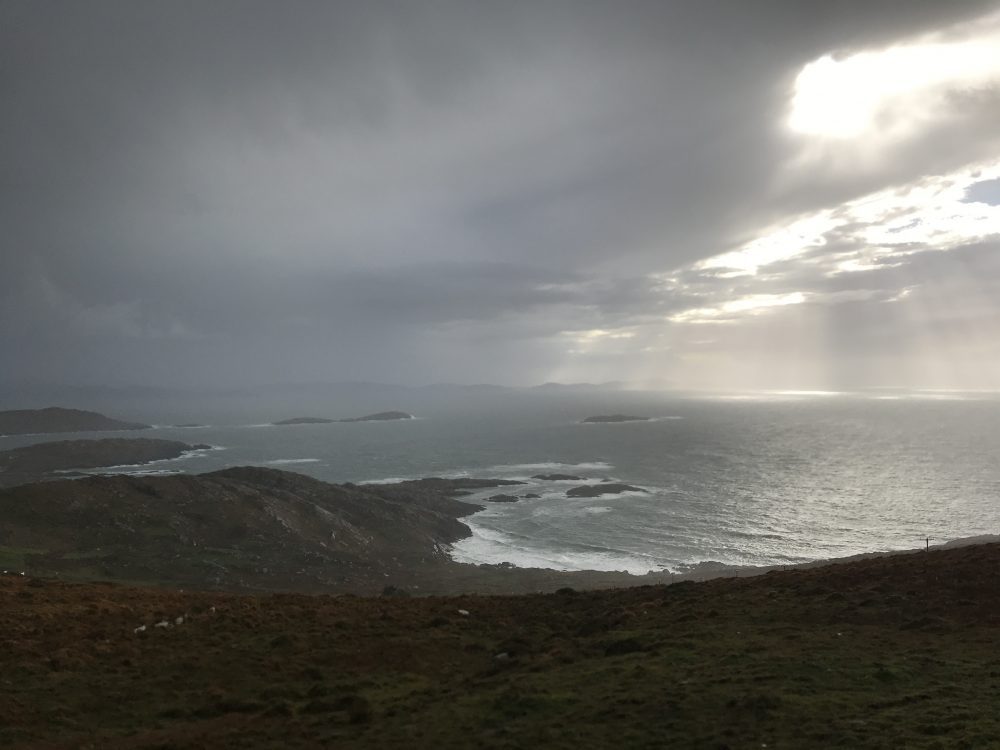 Statue alone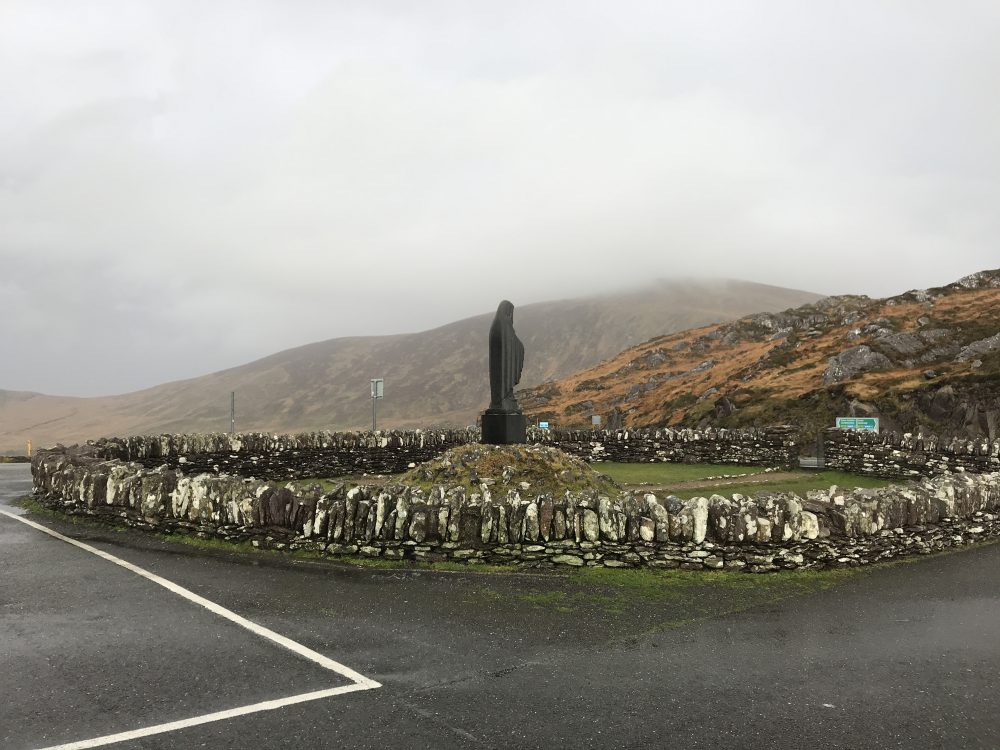 Blue sky in the distance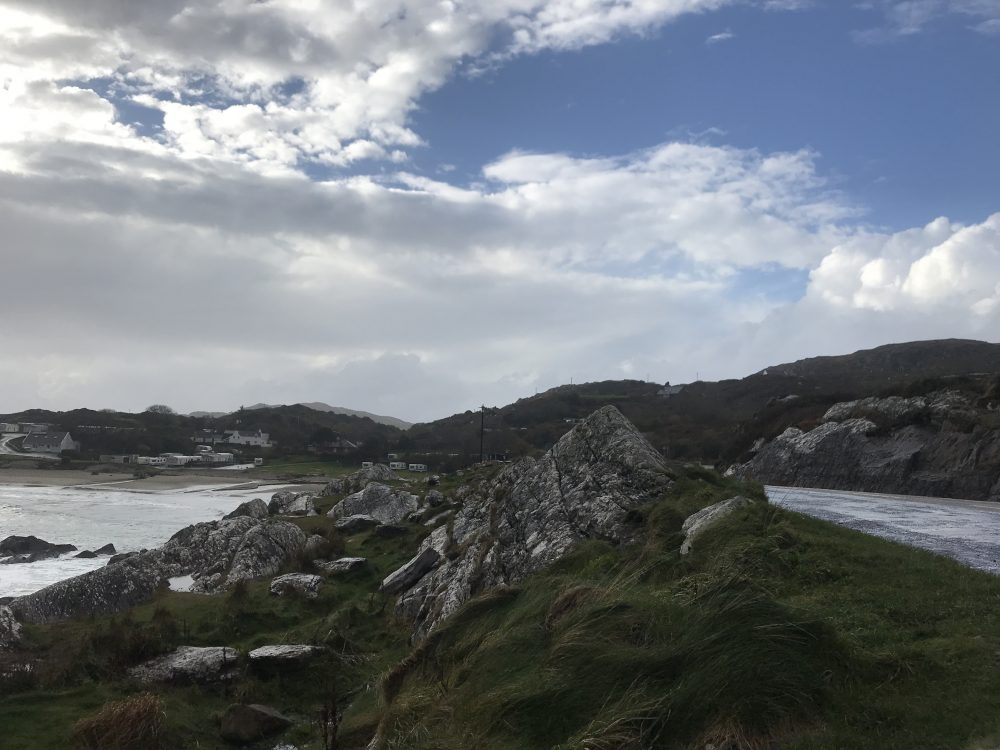 View point again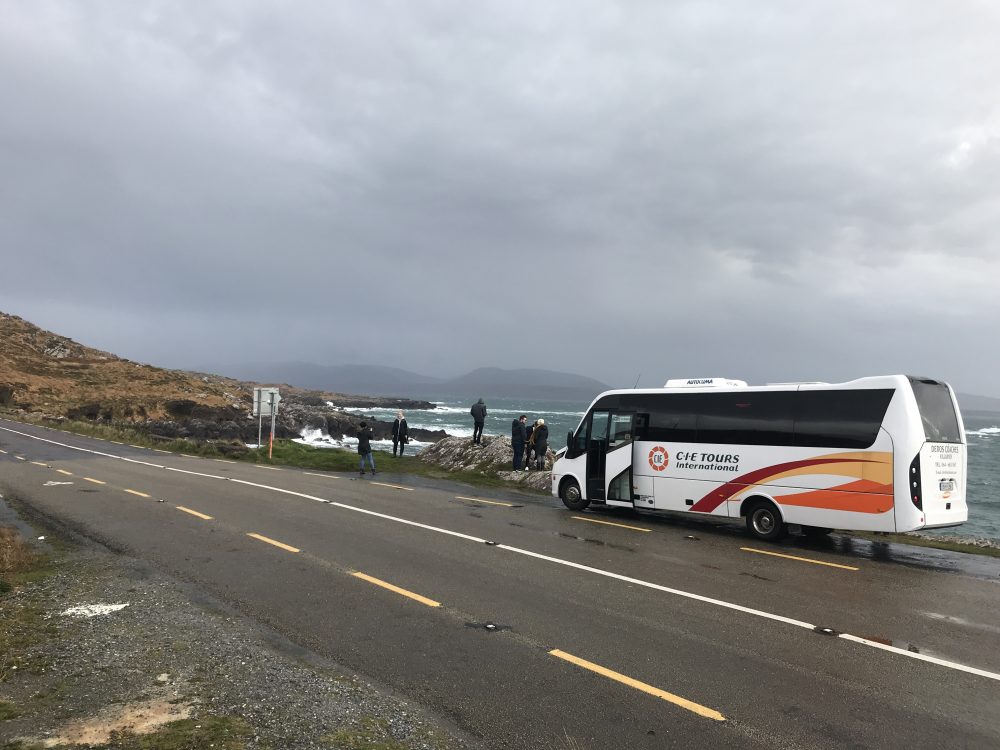 Just see the sea and landscape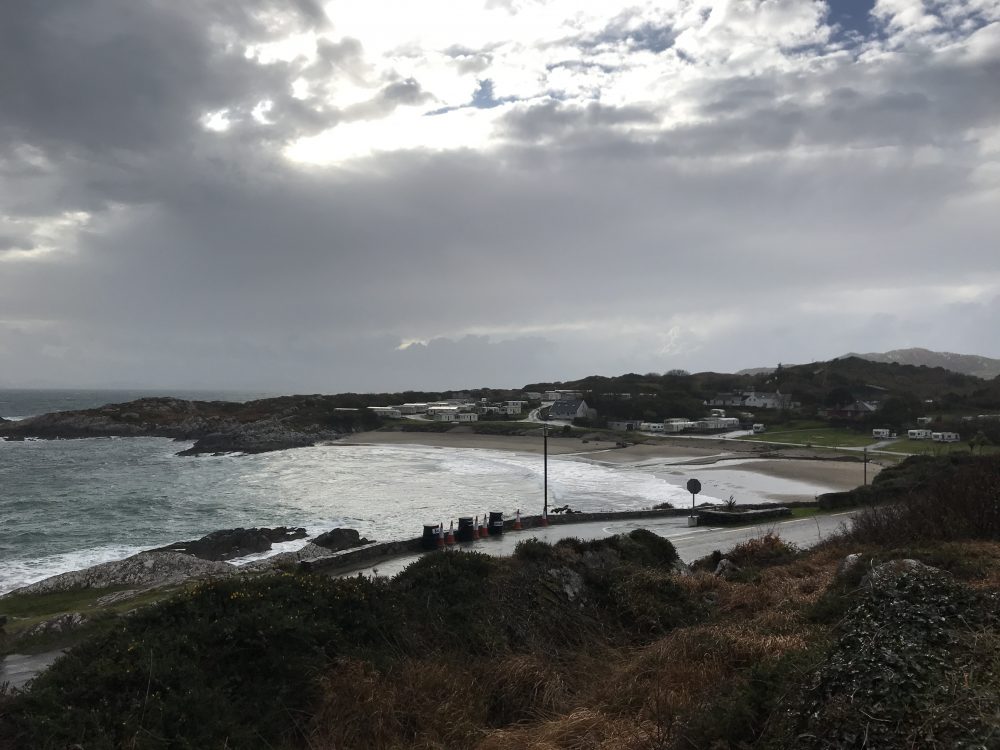 Standing in the road , it would be great to drive a way like this by myself.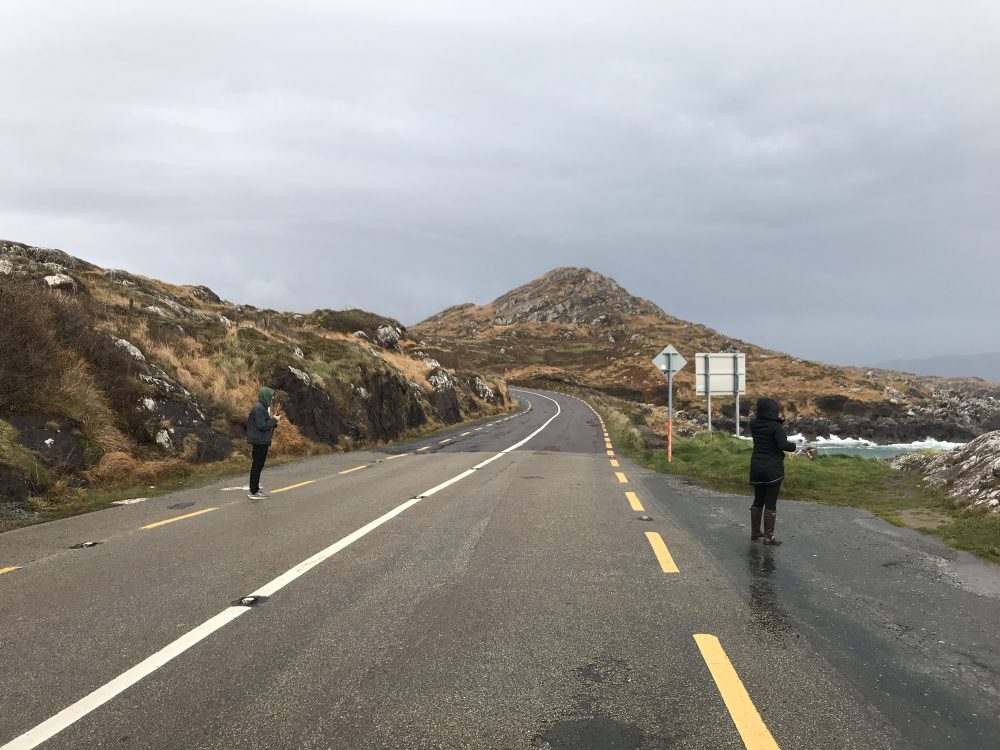 Next stop point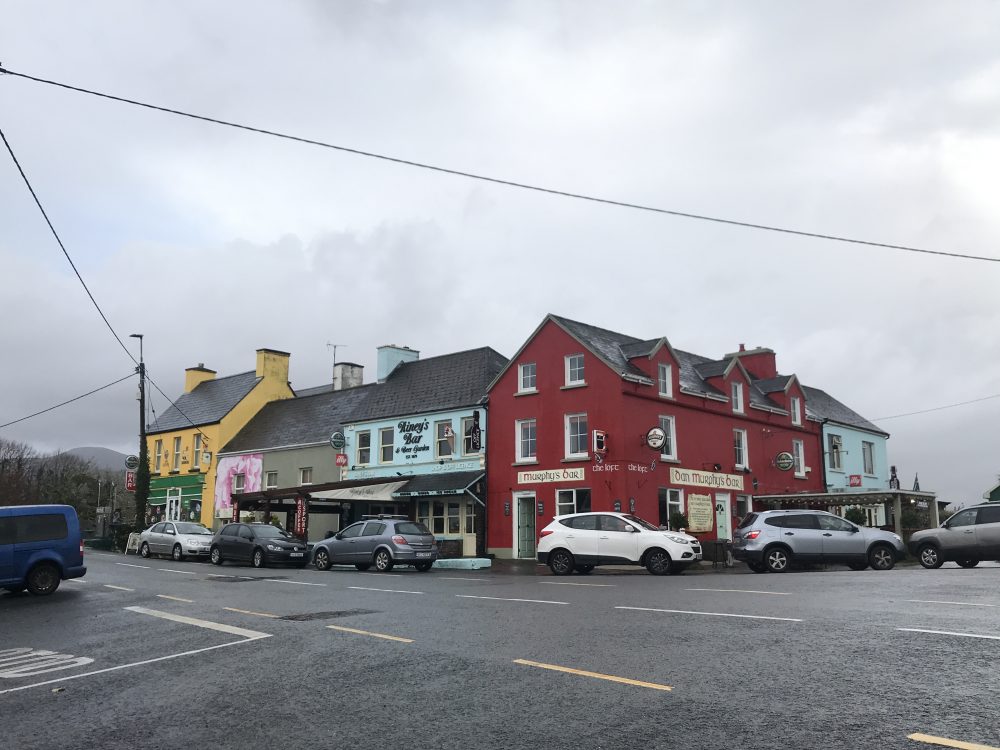 Gift shop again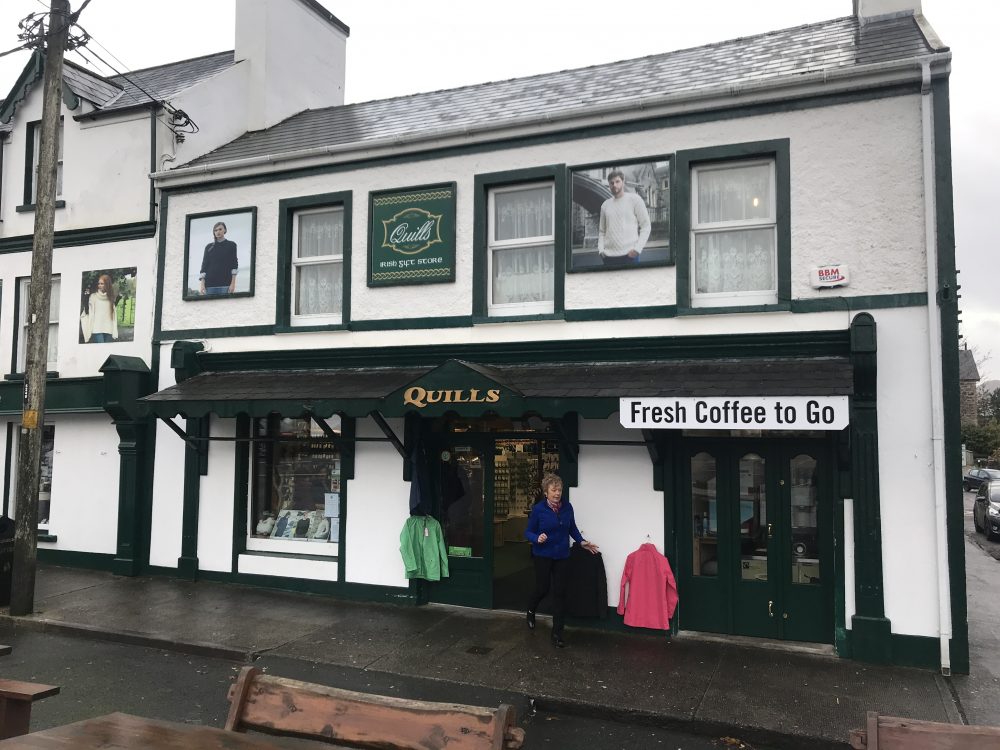 Variety of Guinness goods to find.
Oven globes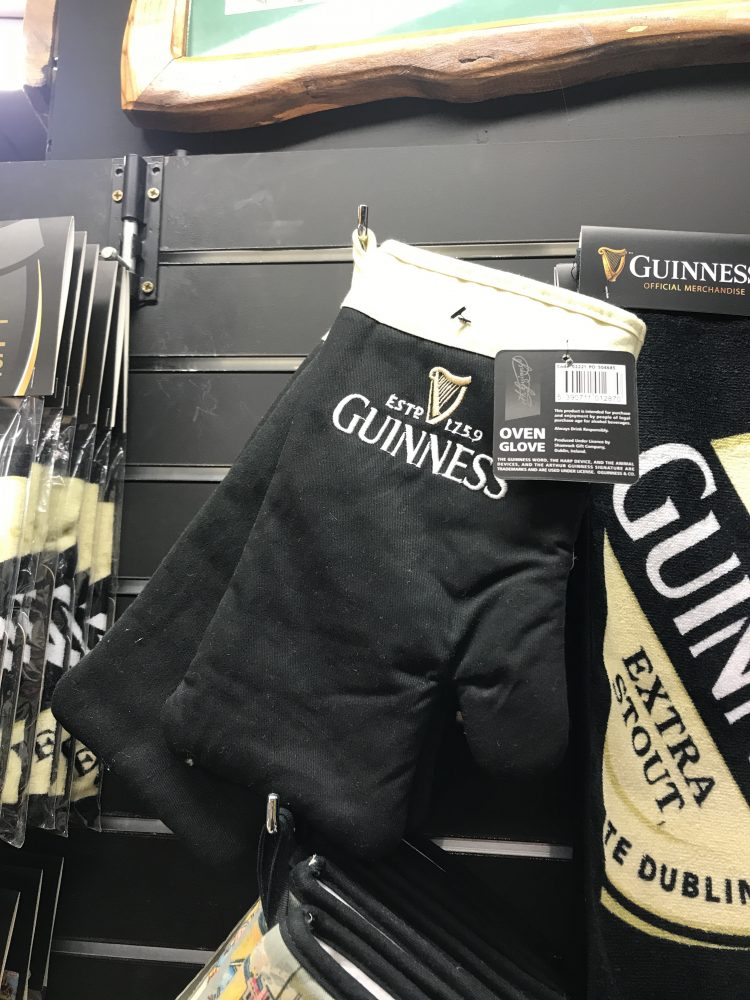 Large bag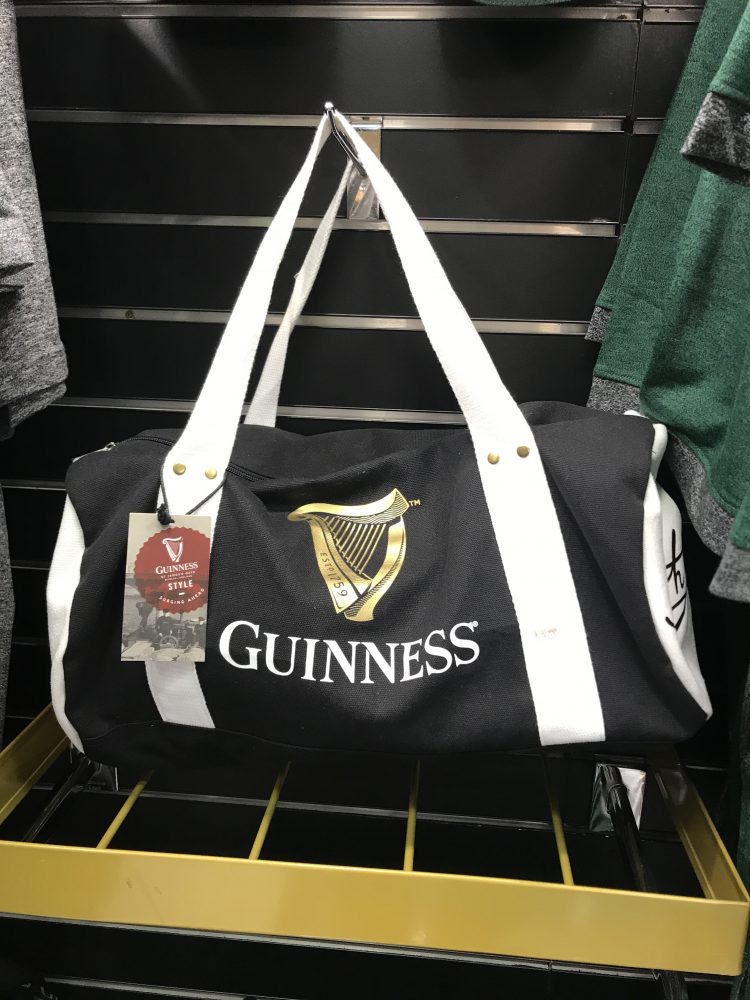 Football uniform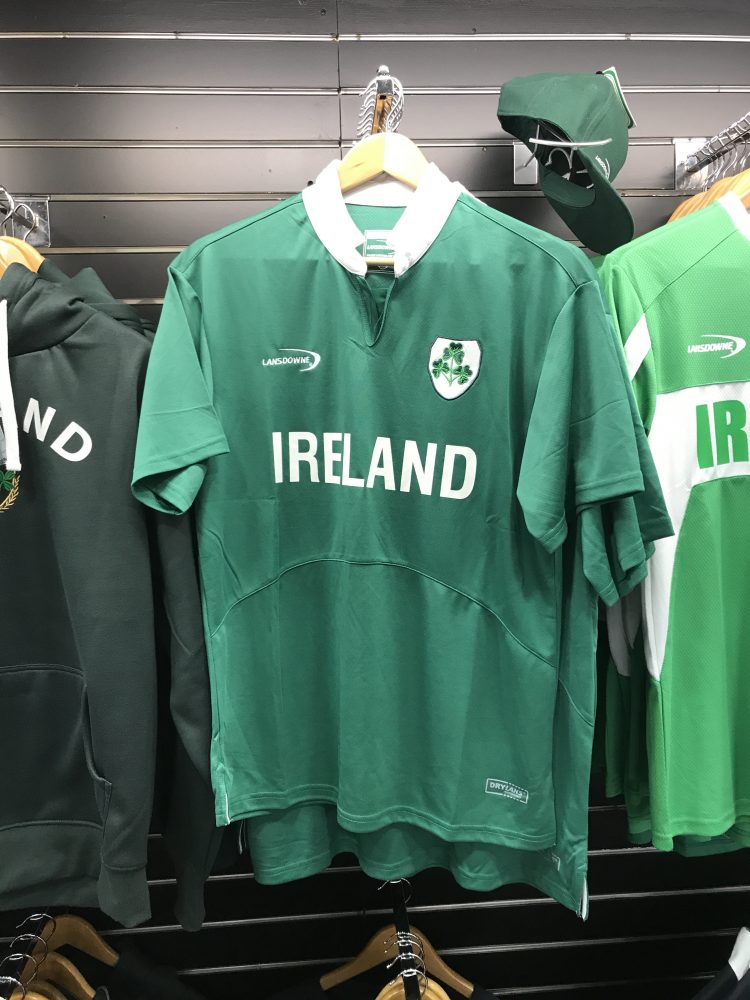 "Making the world sheepier place"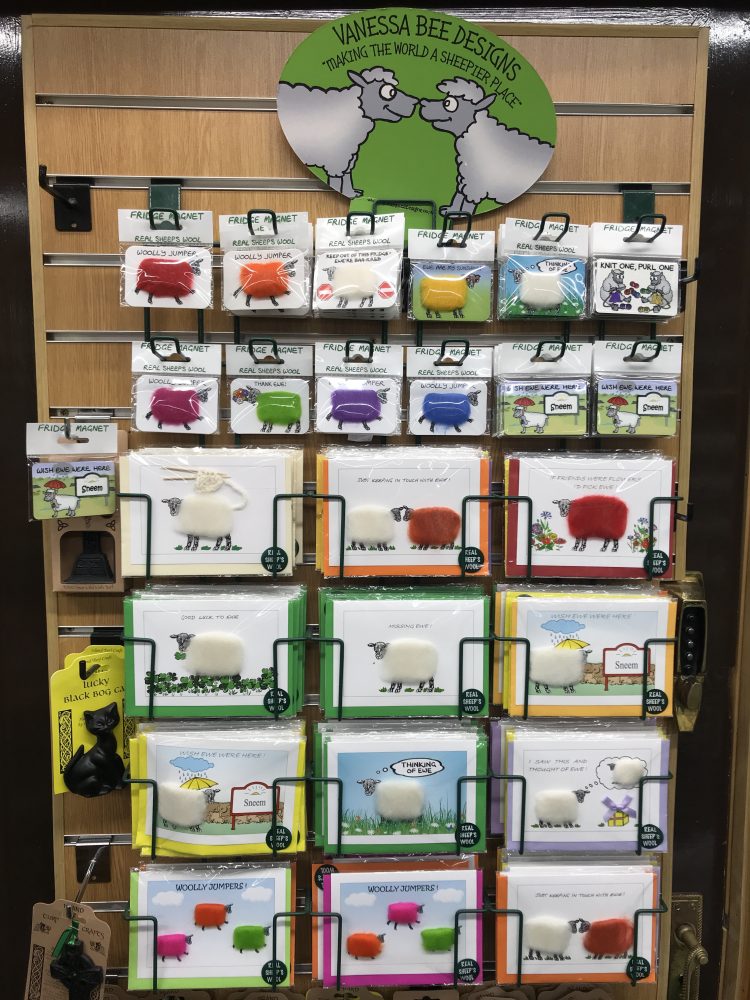 I like this post card.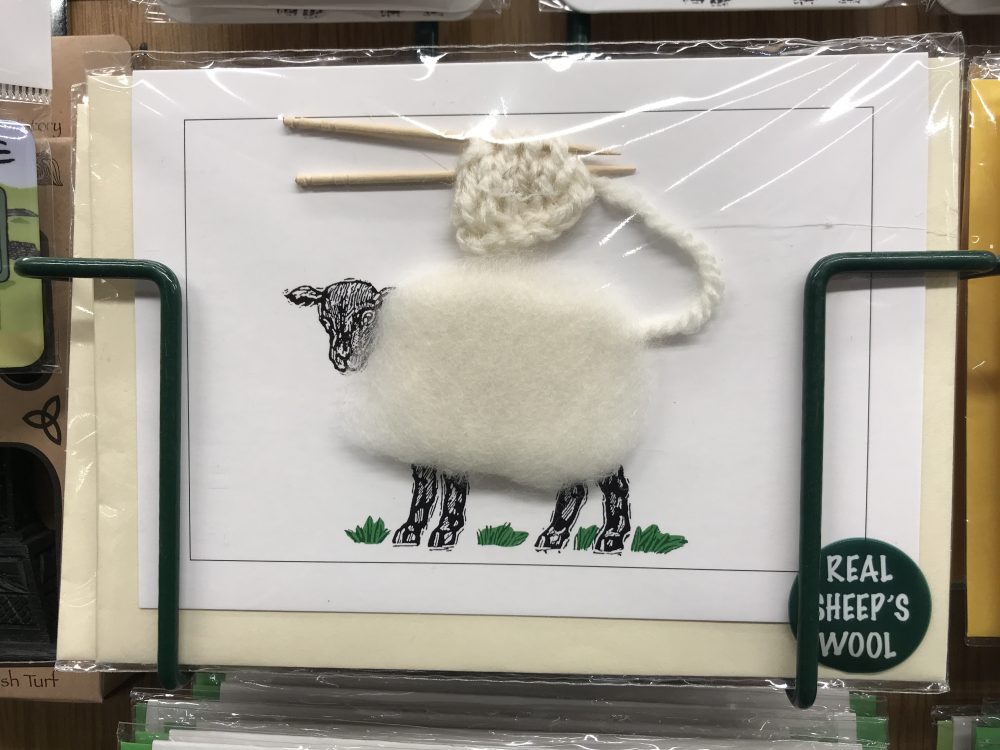 Sheep key ring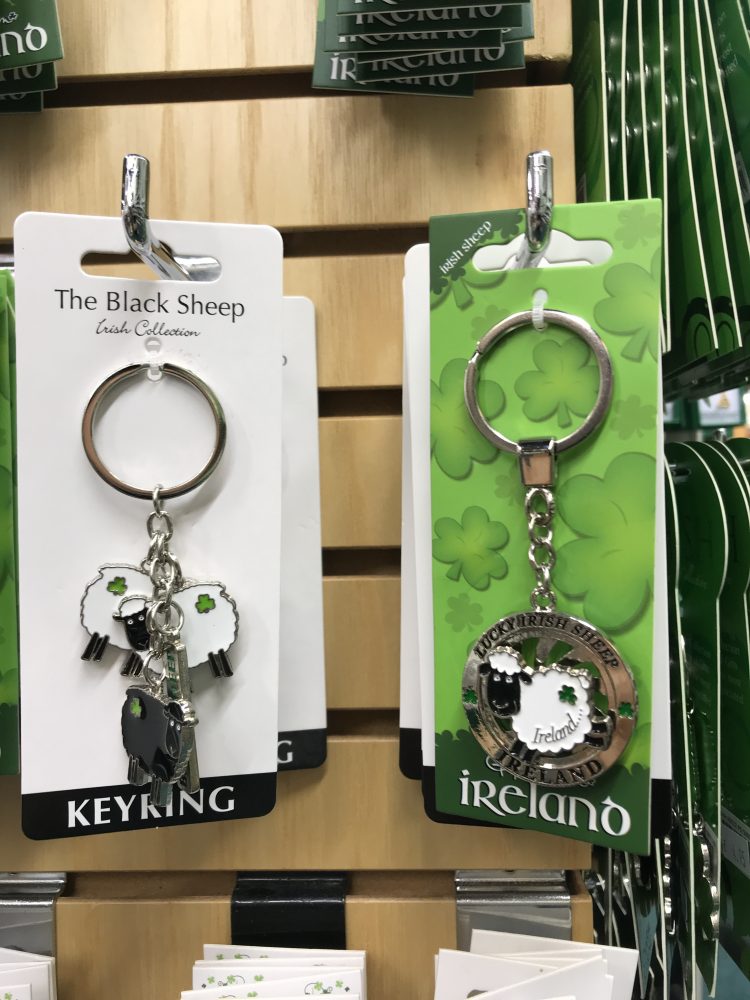 Chocolate bar, of course I bought it. I always need dark chocolate.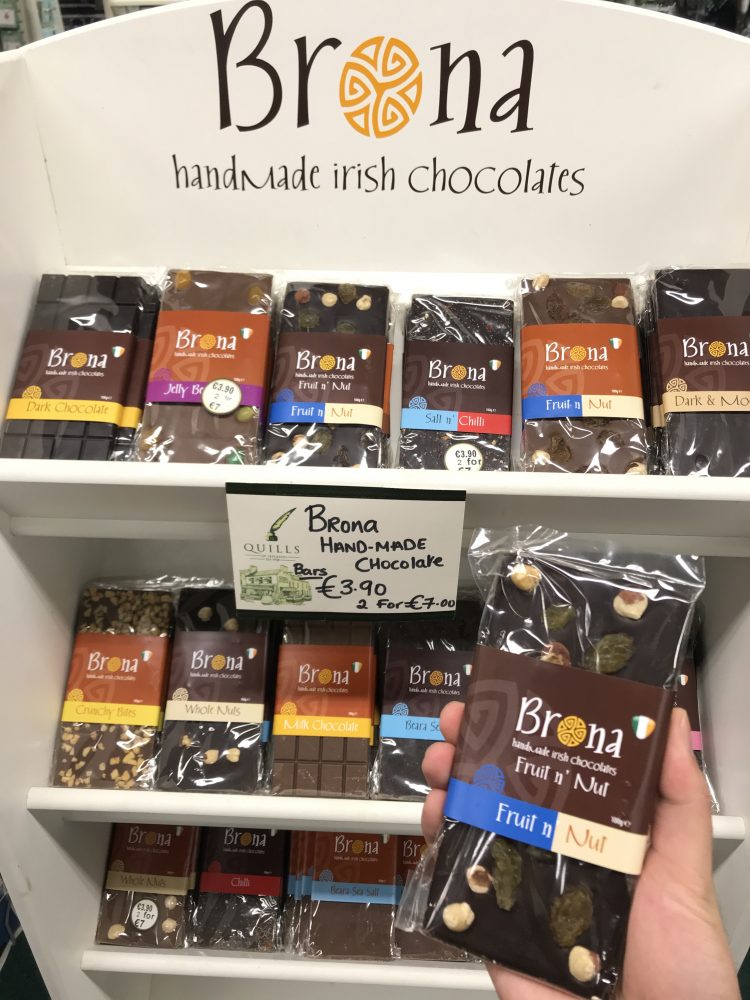 Came back in the bus and while I was seeing the view from the window…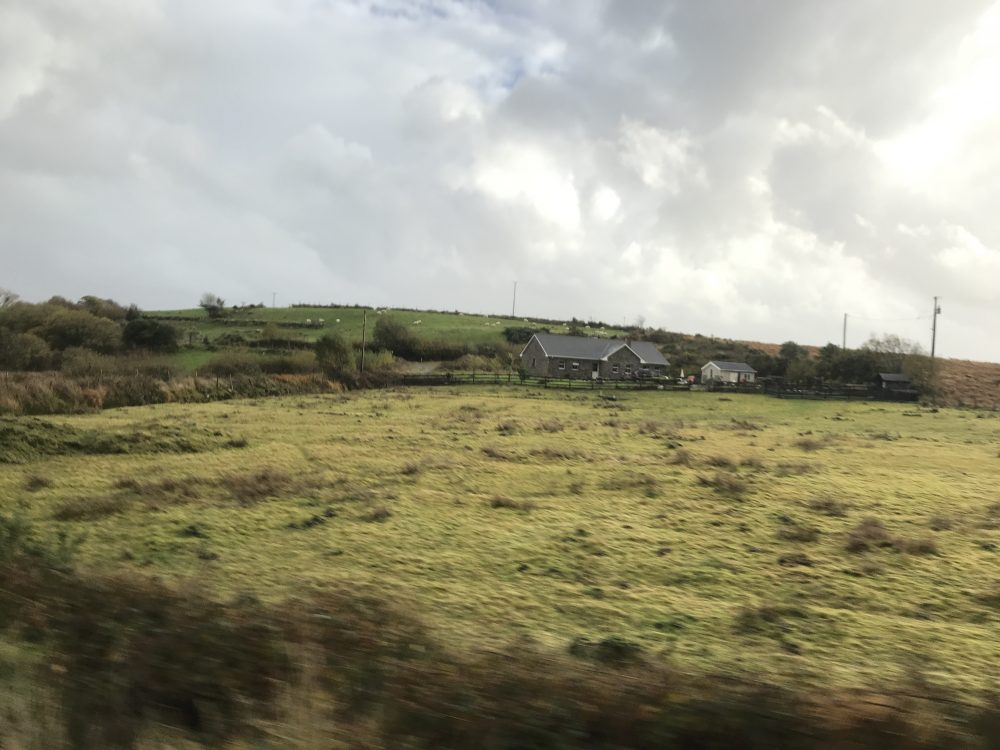 I could see the real sheep!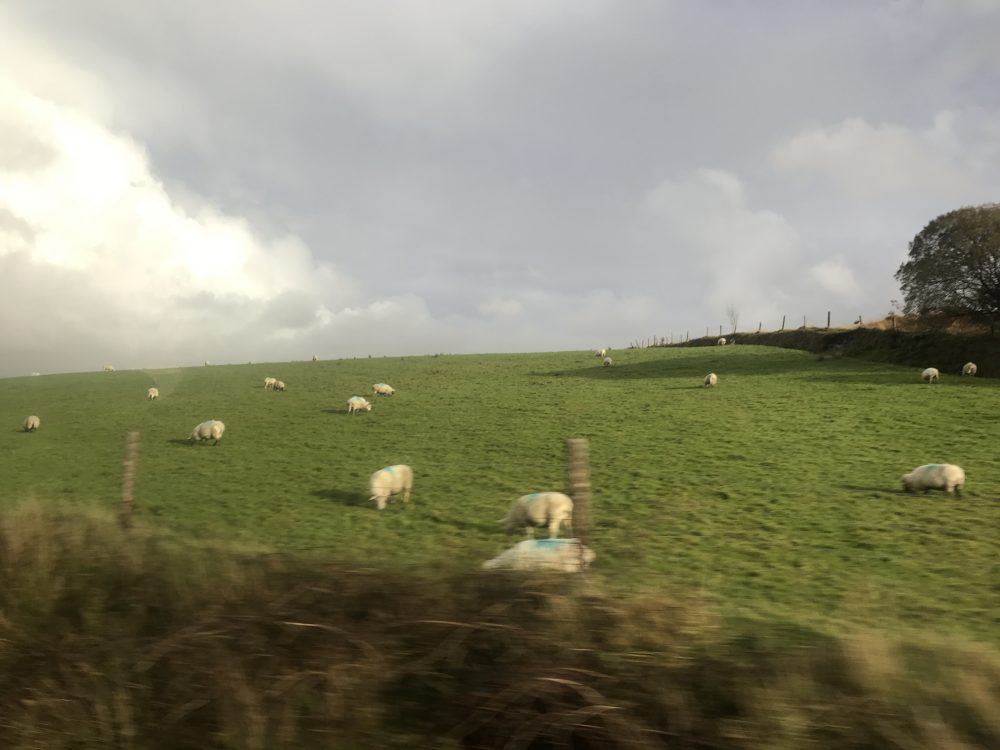 Yes, this is Ireland. Sometimes I could see cows and horses but never had seen sheep like this.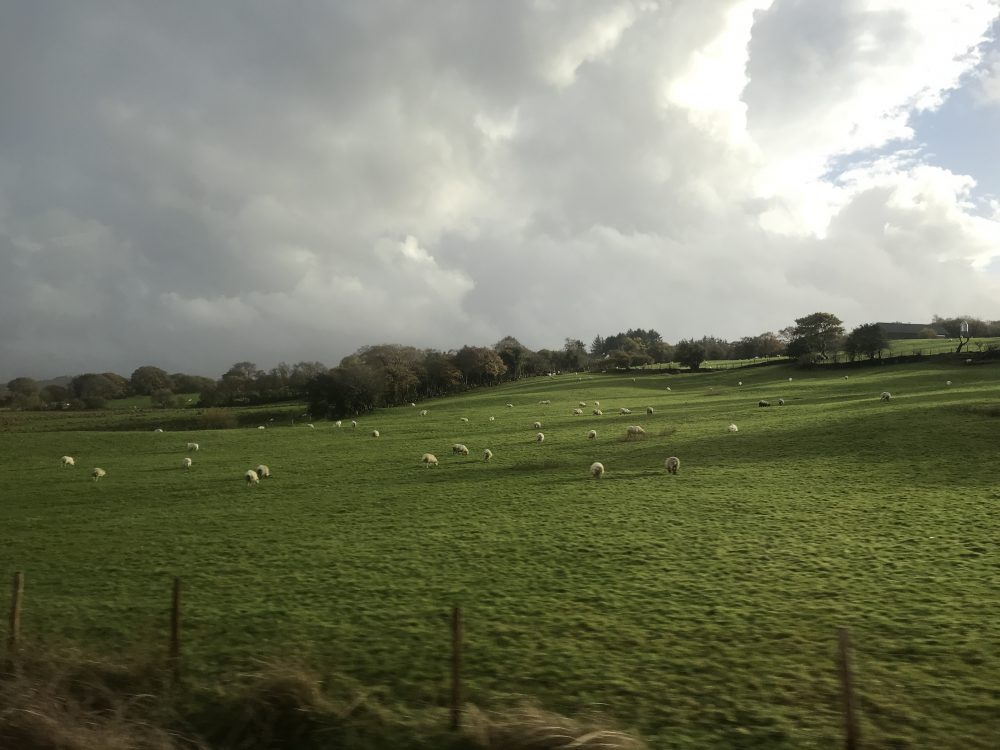 Got off the bus and walked around in the next point.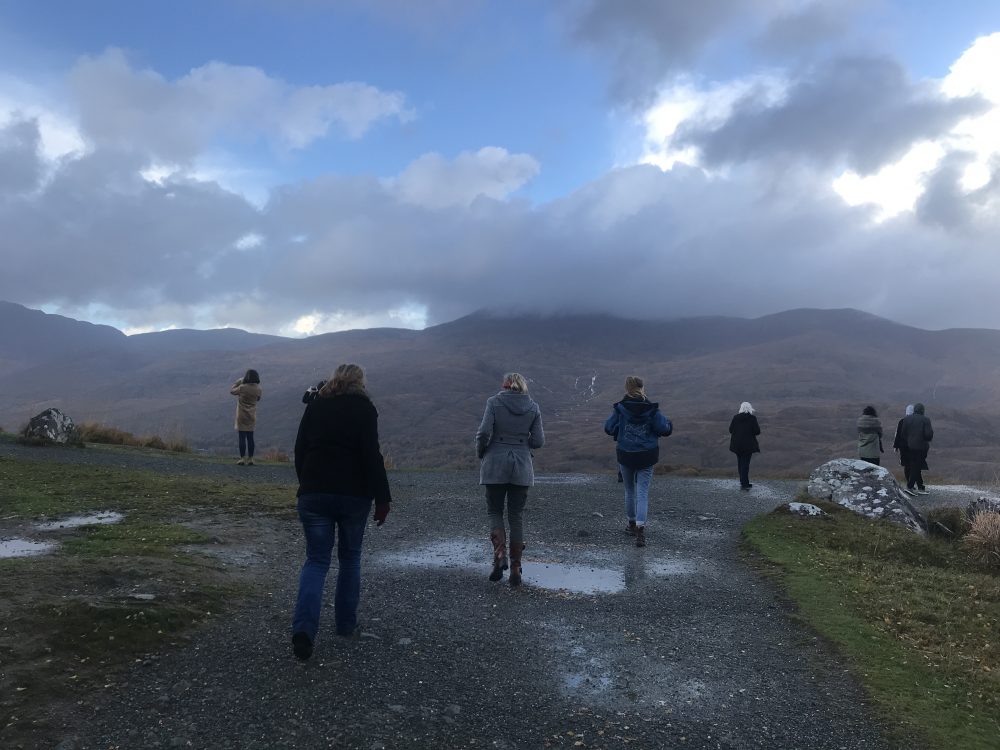 Looked like a mystic place deep in nature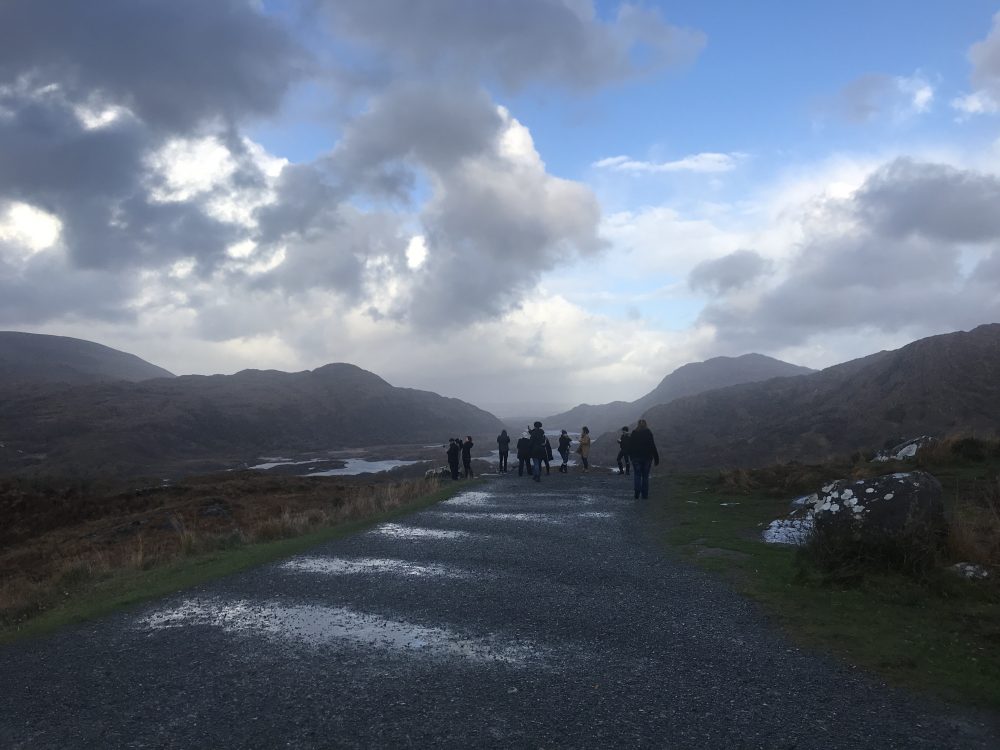 Sky changes its condition frequently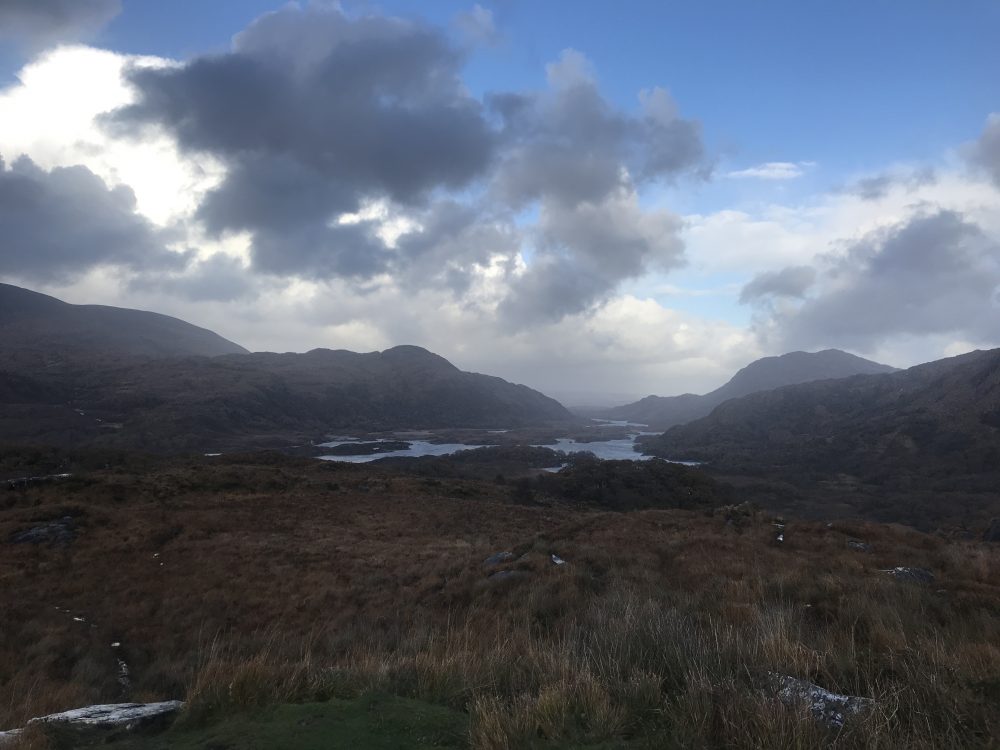 Back in the bus and found an animal with horns on the way from the window.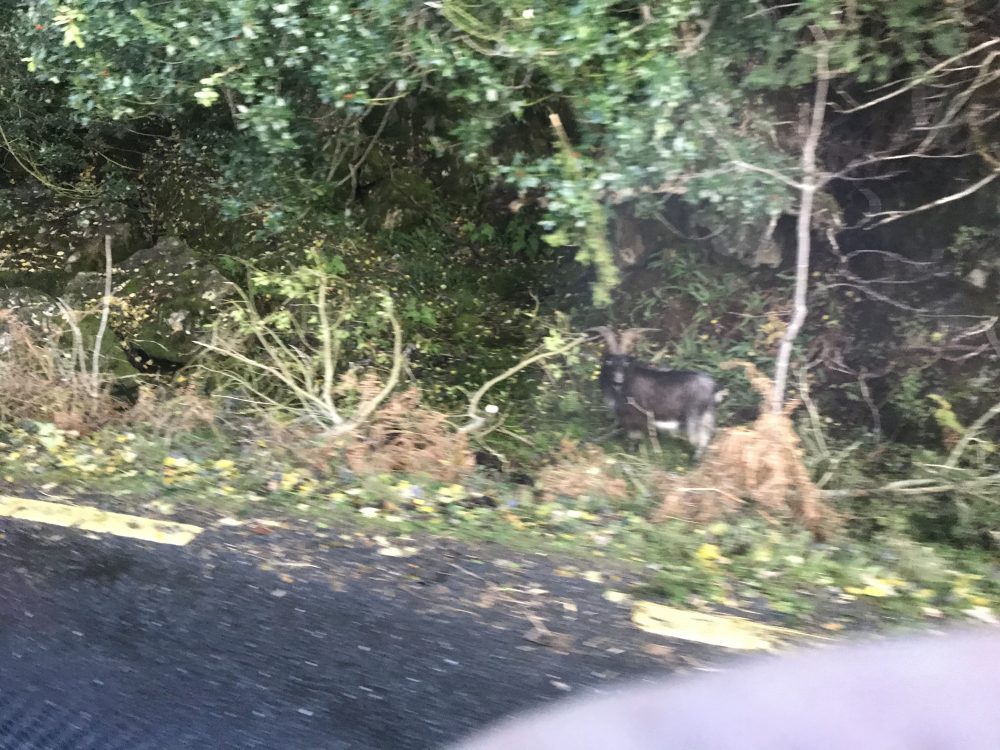 (to be continued)