Woke up in the morning and going down stairs to the reception of the hostel, I talked to a woman there to have breakfast. However, breakfast time was already over. It was a bit unlucky for me not to come early enough to be in time. But in the next moment, something lucky hit upon me. I needed to pay for the laundry fee and passed her 50 euro bill. She took it and tried to give back the change but there wasn't enough change. As it turned out, she offered free laundry for me. I said I could pay by credit card but she told me I don't have to pay for it at all. Everybody is nice in Ireland. I checked out the hostel and walked around to find somewhere to have breakfast.
This is the exterior of the hostel in the morning. It was really a nice B&B to stay at reasonable price and its location was also good, walking distance from the major bus stop.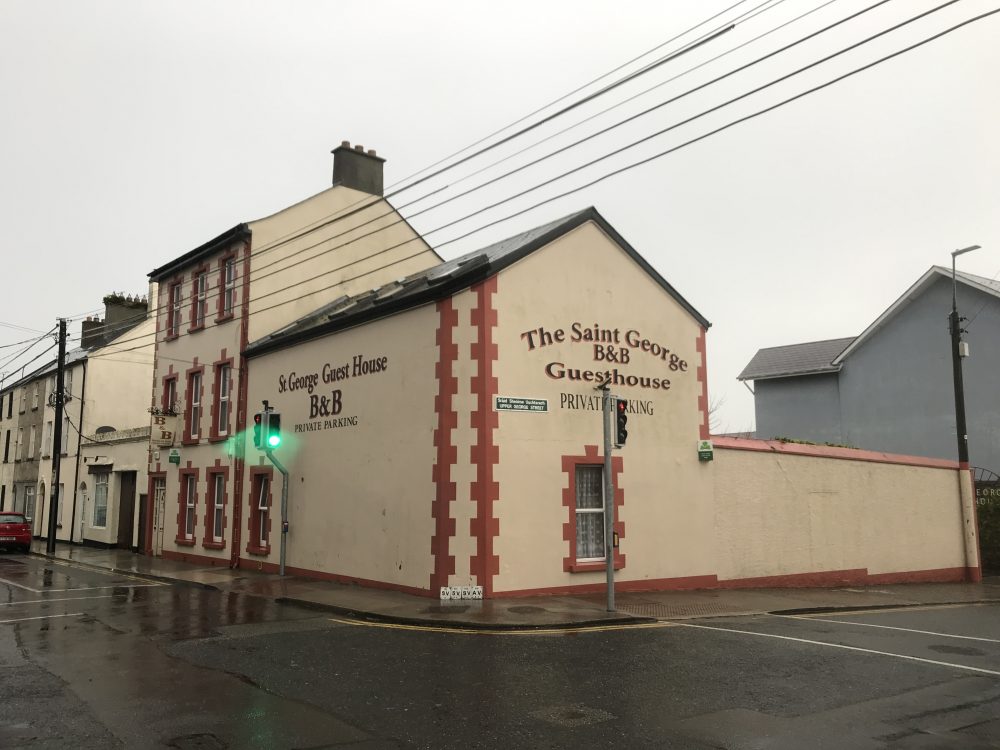 left the hostel and walked the street, I found a Vegetable & fruits shop. Good to see such a local shop to feel the air of the foreign country.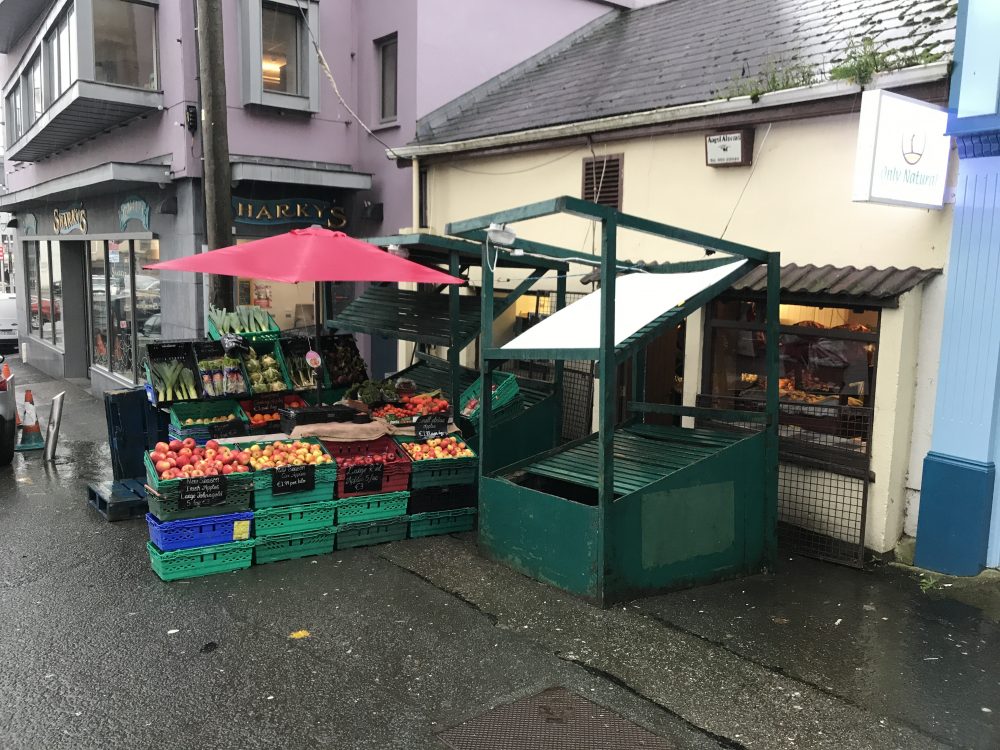 This is just a ramen restaurant but it was such cool like this in Ireland. See Guinness barrel in shop font?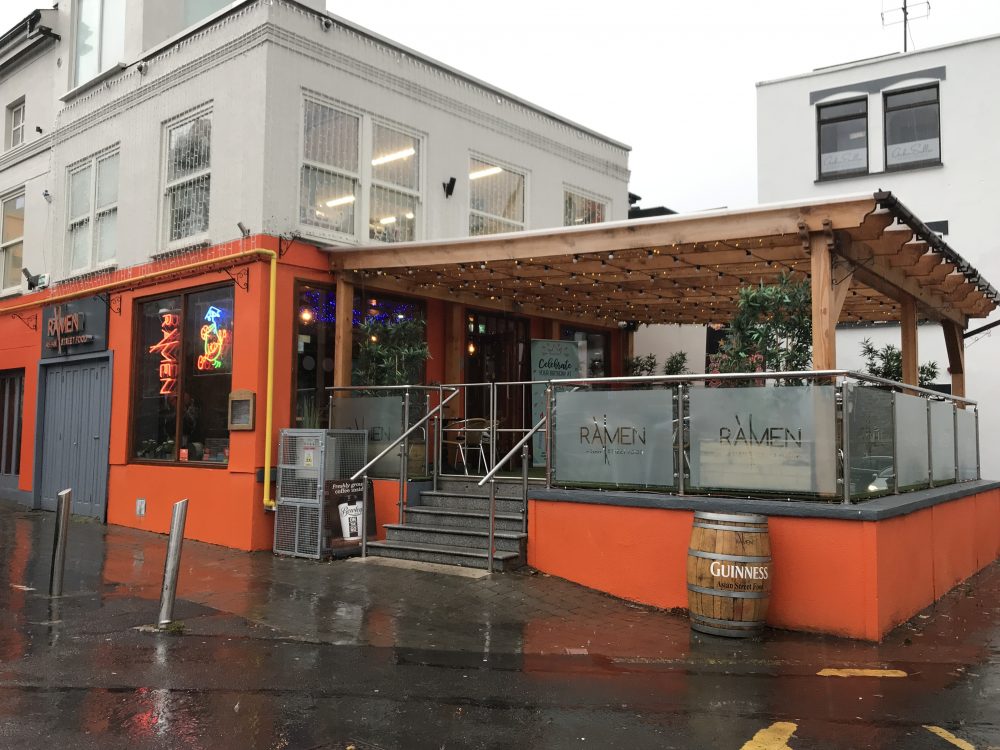 Near the restaurant, there was a monument and a sea side street. I didn't know that I could see the sea in this area till I walked to this street.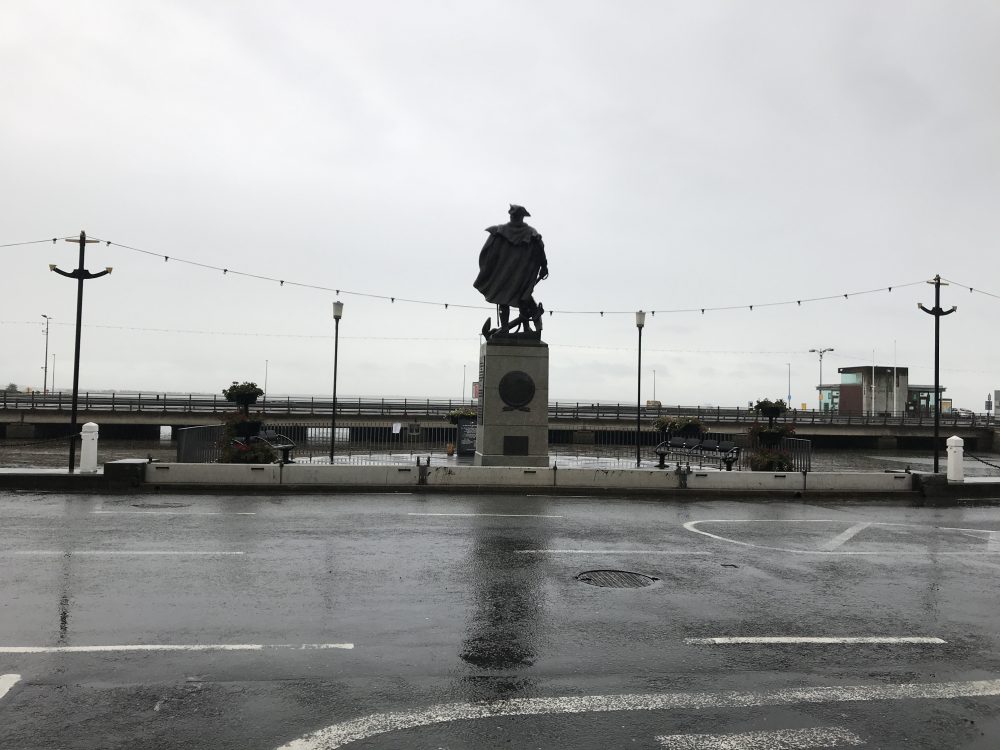 The weather wasn't good, it was raining heavily and windy so much. My umbrella was about to be broken and blow off far away in the air. I held the grip of the umbrella so tight not to lose it but it repeated being flipped upside down in the strong wind. I came to know the reason why people here didn't use umbrellas.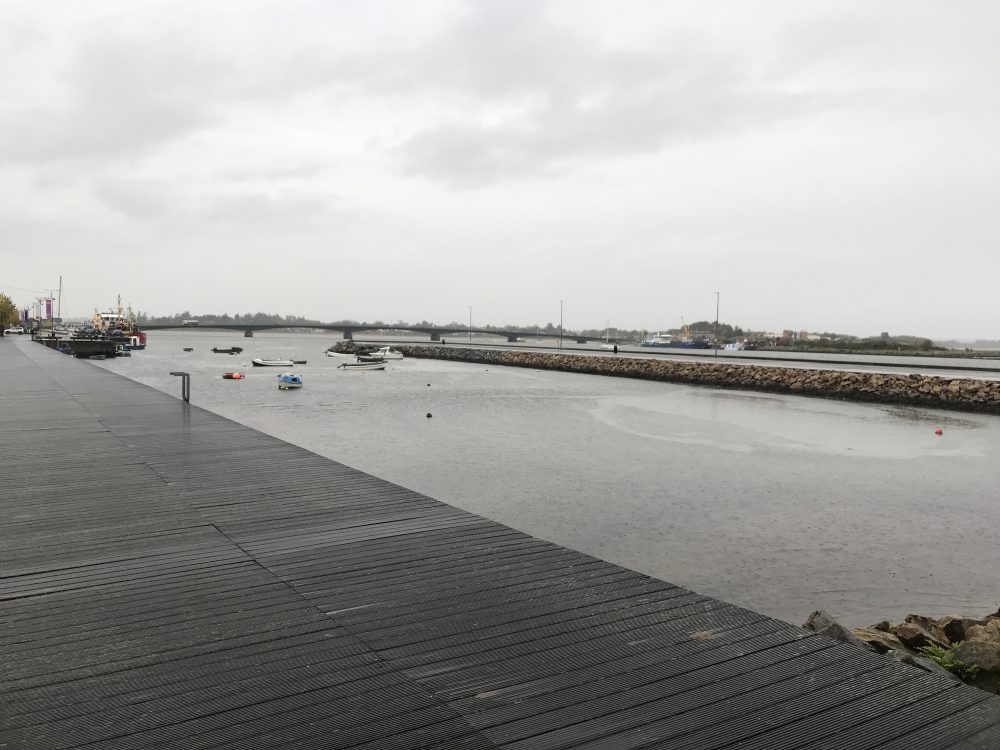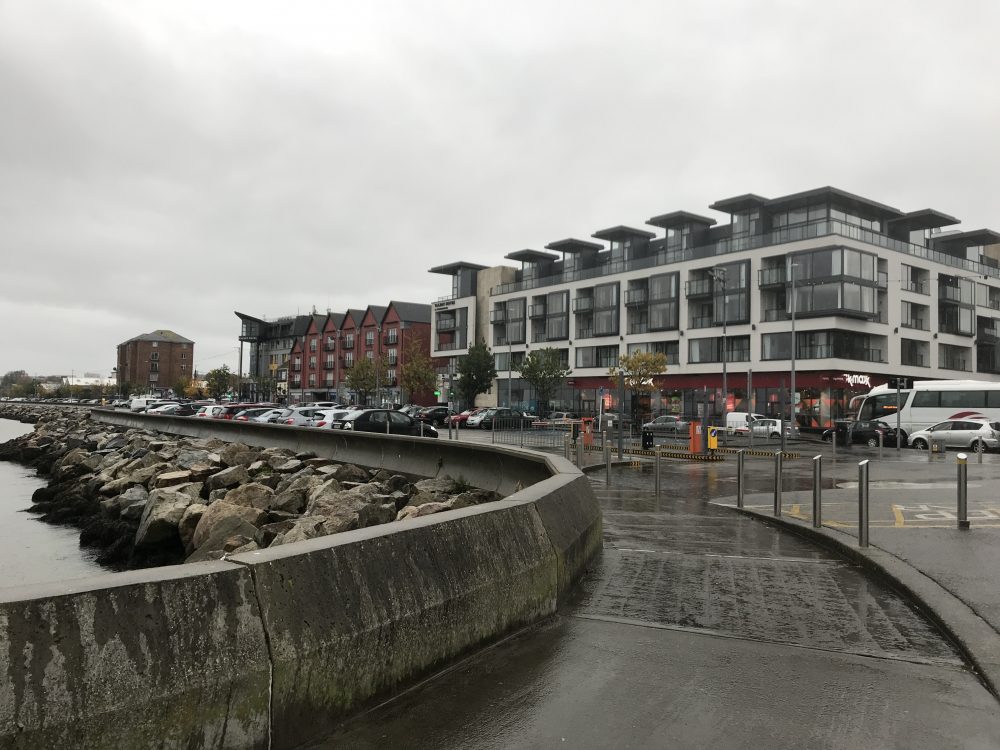 The colour of the buildings were unique here, especially this lavender one.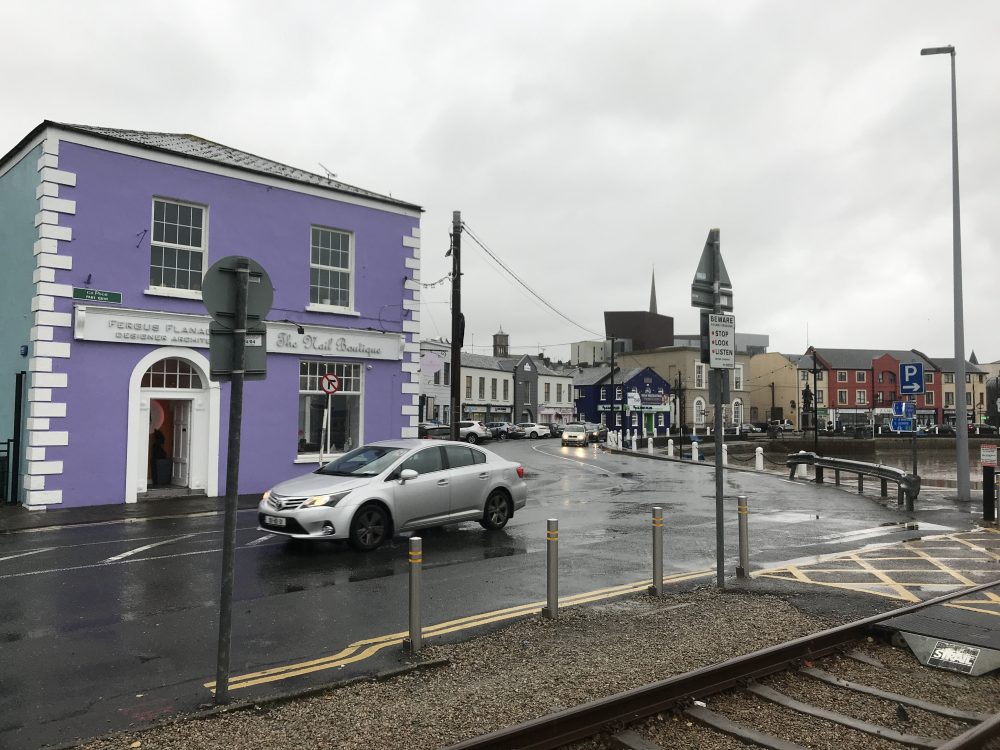 After walking a while, I had breakfast at this bar.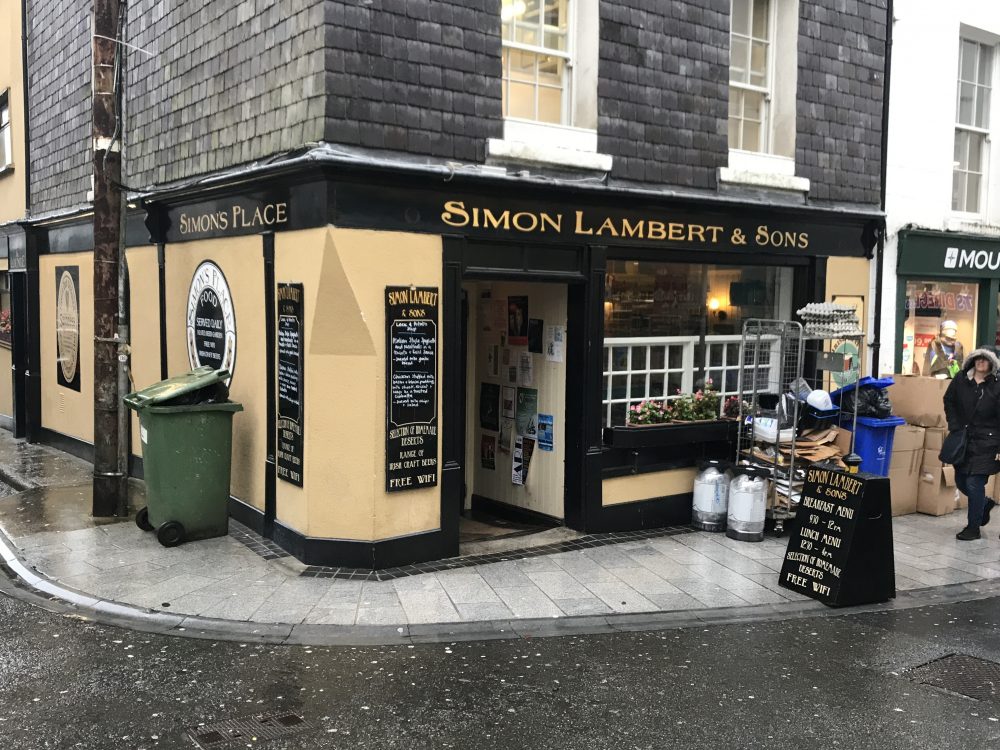 Sausage sandwich with tea. Good to have a pot of tea on the table. I could relax in the bar long time enough rather than having just a cup of coffee.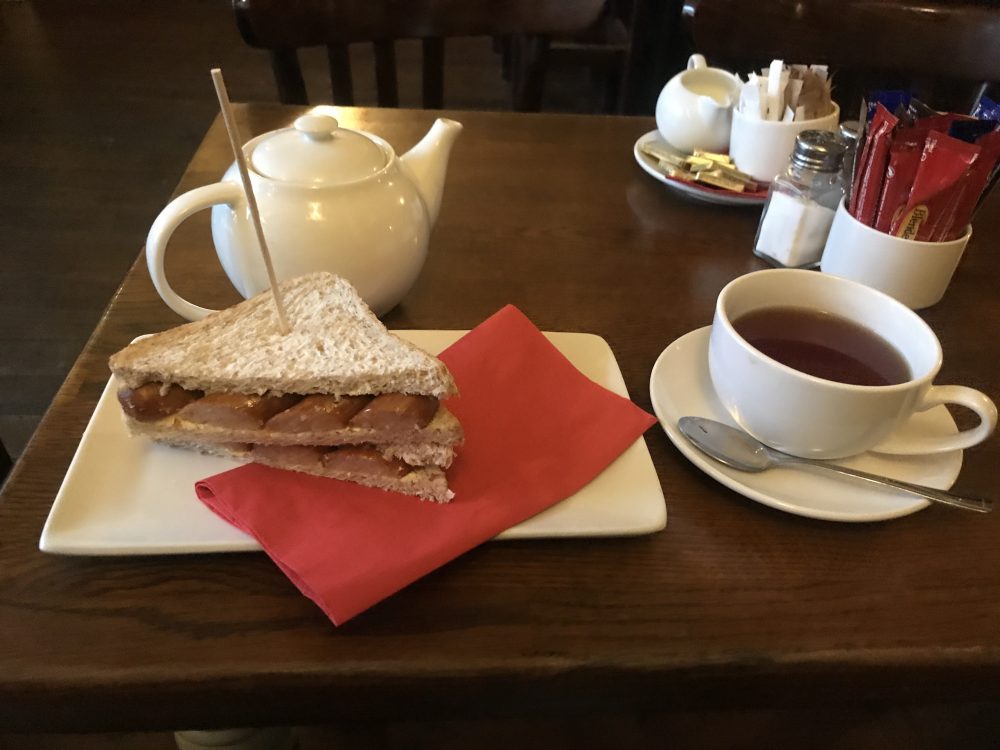 I liked the cozy atmosphere of this bar.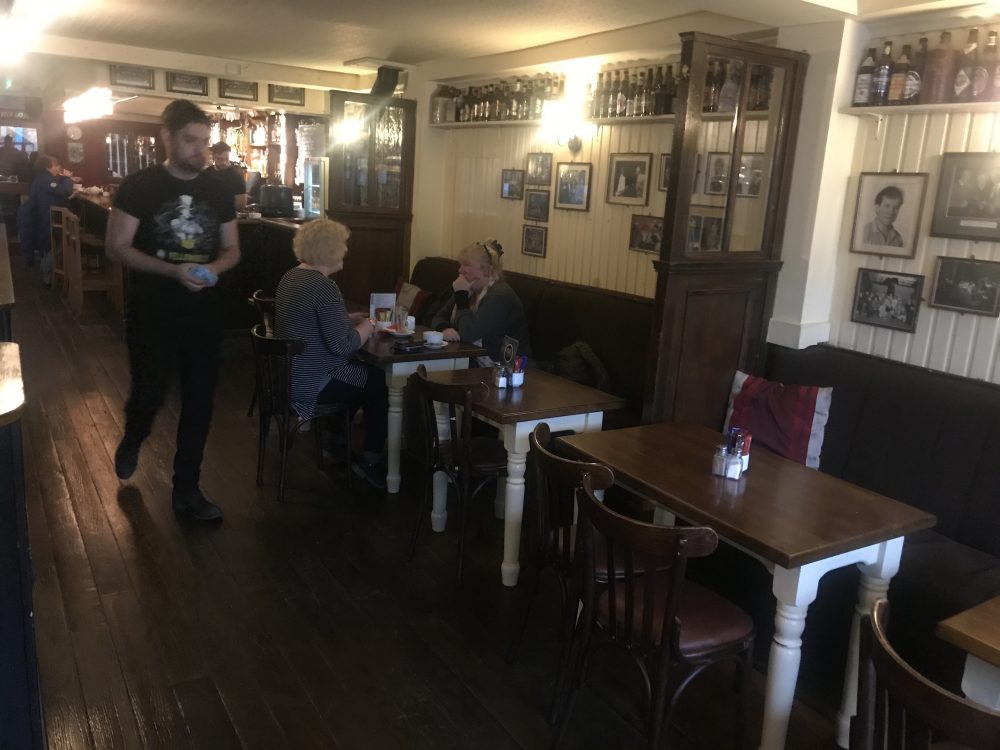 After having slow relaxing breakfast there, I dropped by this book shop.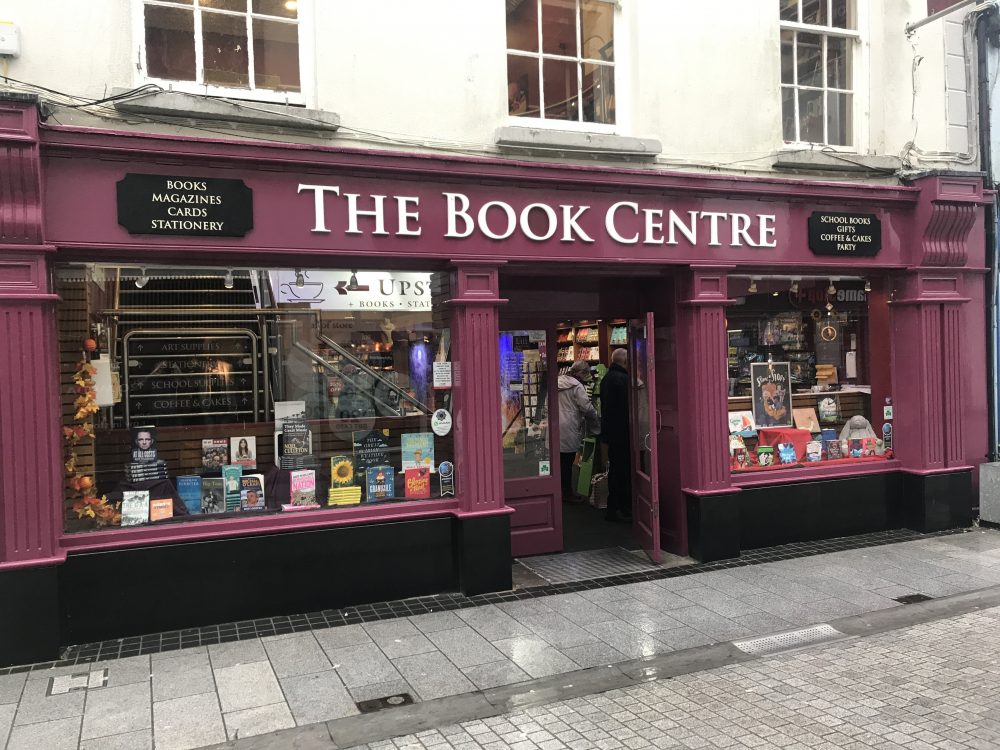 Books in the window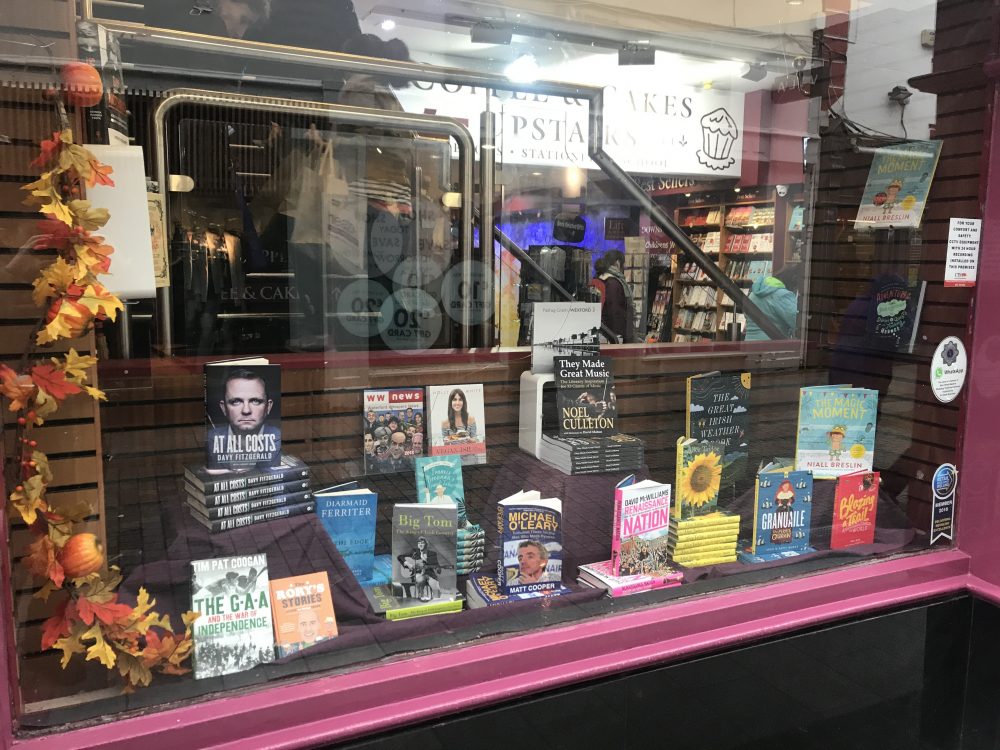 Funny goods were sold at the book shop.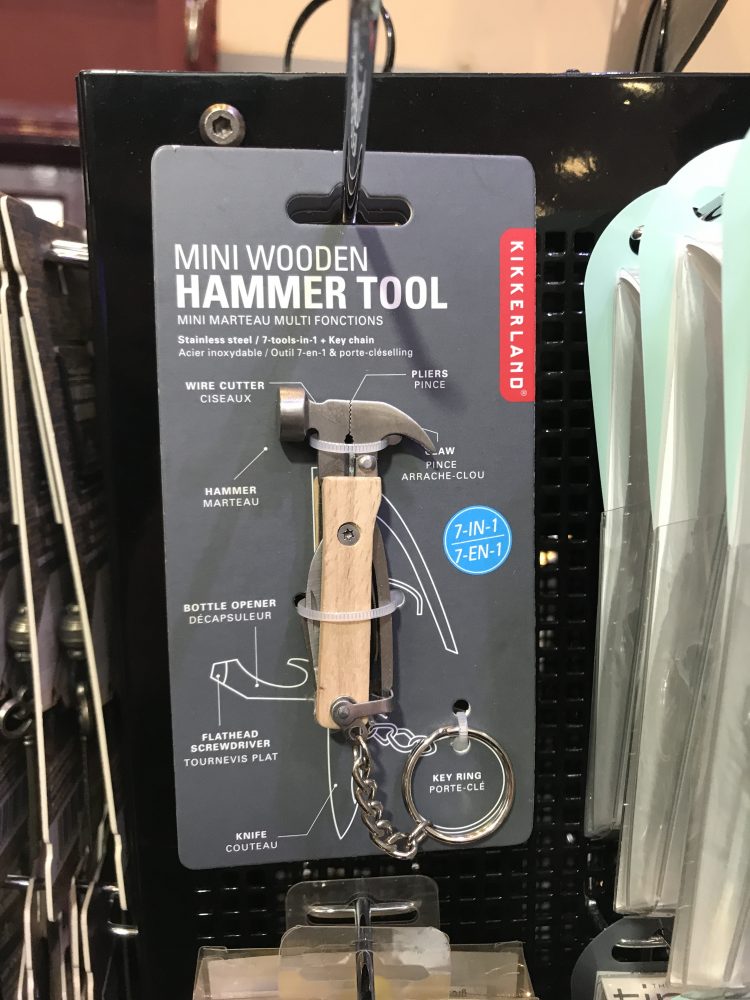 Good to hang my backpack.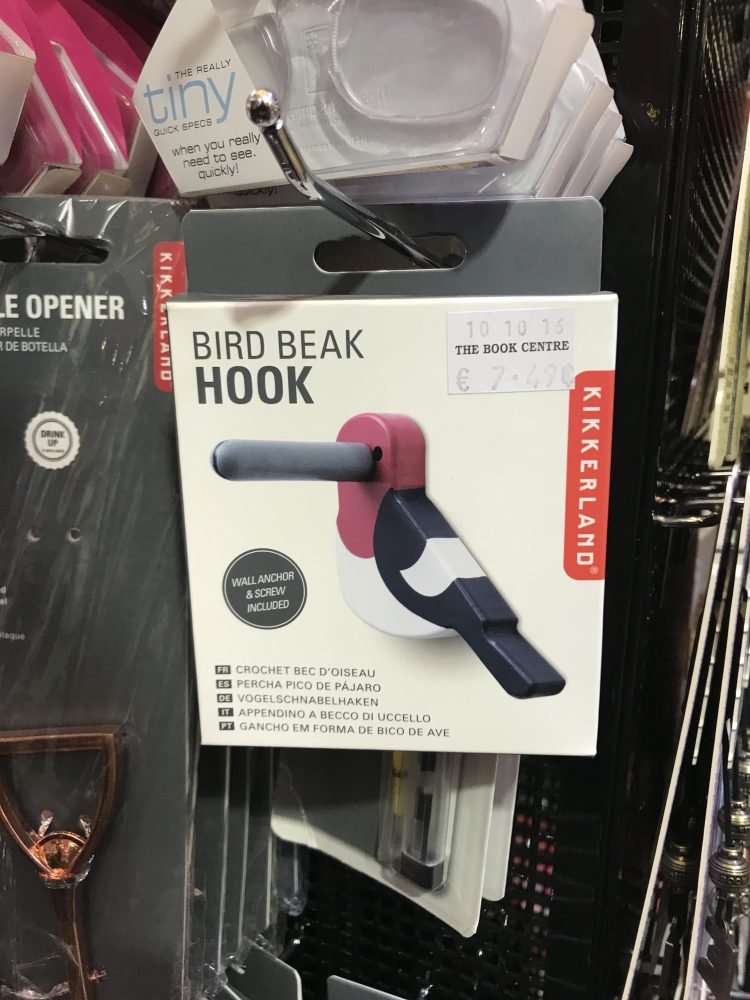 After that I bought a SIM card at Vodafone shop. It seemed that getting a Vodafone Ireland SIM was useful to go around Europe and some other countries cause it covers wide range of countries and keep active status for 6 months. If you top up minimum payment of 5 euros. On the other hand, local carrier 3(three) provides unlimited access free SIM card at $20 which lasts 1 month. It was difficult for me to register and activate the SIM card so I lost almost 2 hours for it.
After that, as I wanted to visit a culture park to see ancient Irish people's life, I kept standing in the windy rainy street patiently and finally could grab a taxi after 15 mins. Not so many taxies come in this area.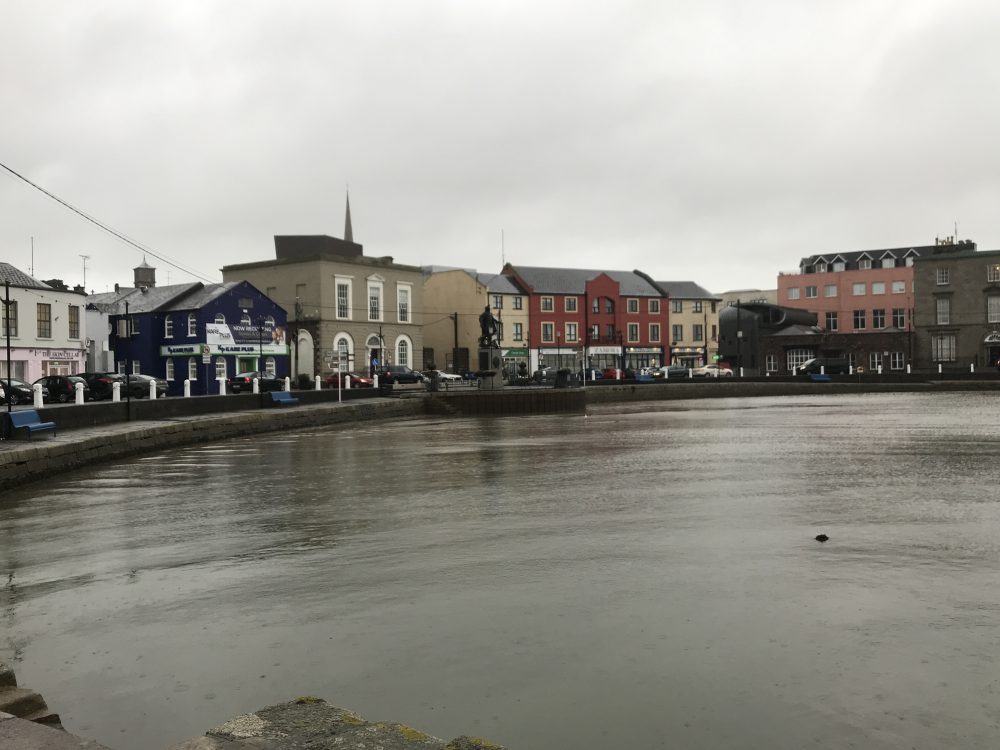 View from the taxi window. Rain never stopped..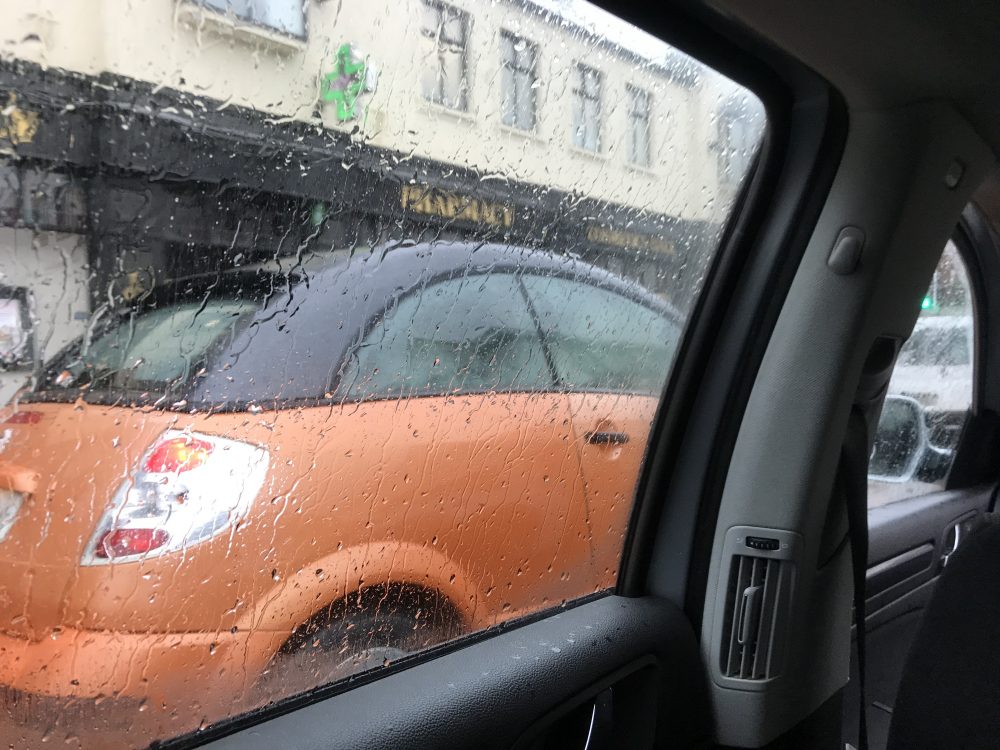 After 10 mints ride, I arrived at the National heritage park.