I checked out the guest house in the early morning.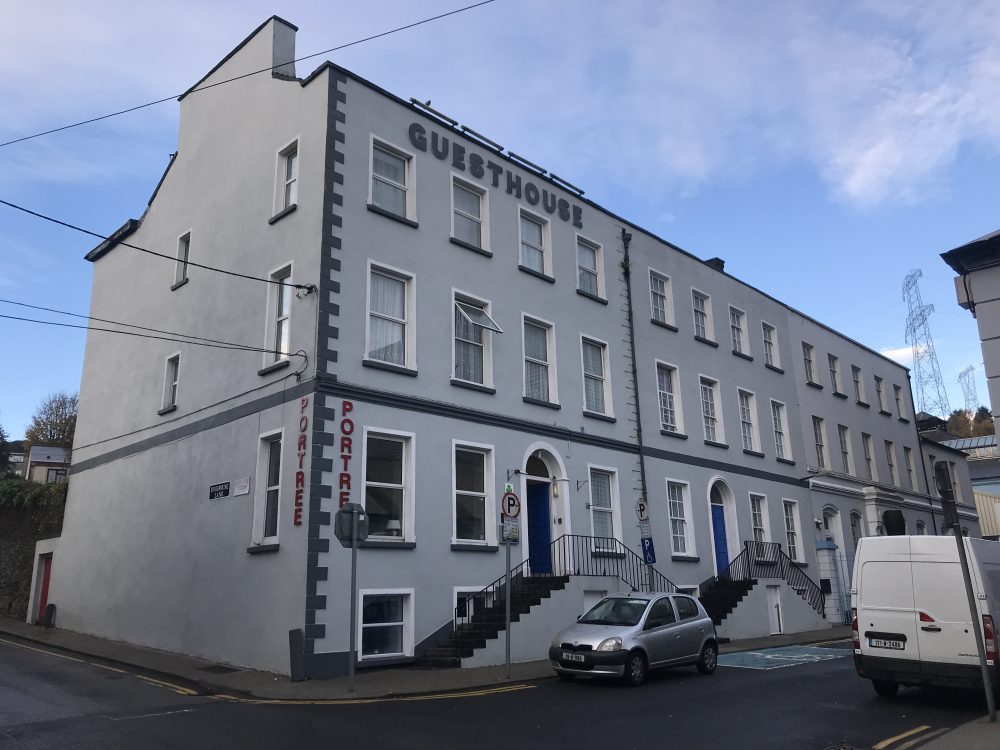 This wall art was the first thing I saw after getting out from the guest house door.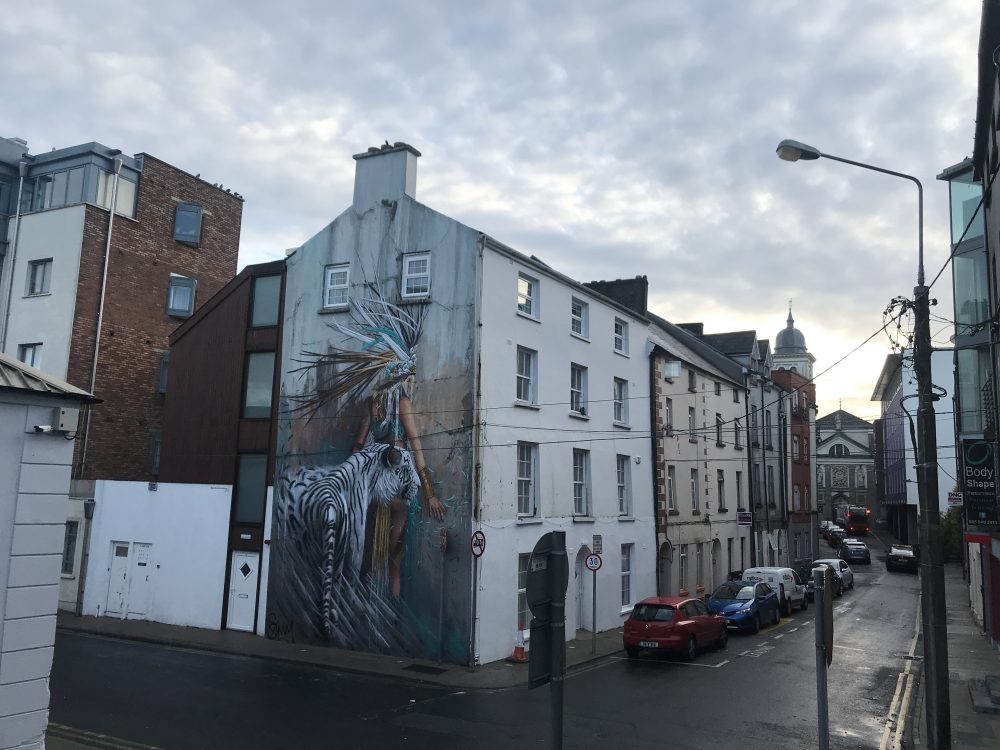 Beautiful morning river near the guest house.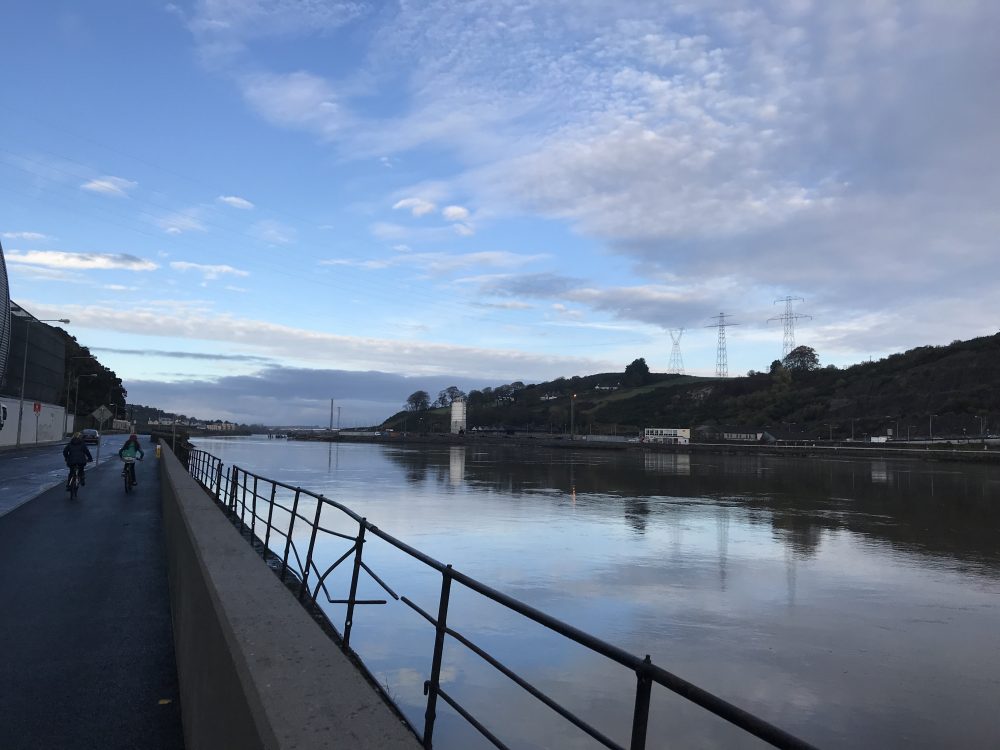 Something is going to start today. I like the innocent feeling of morning.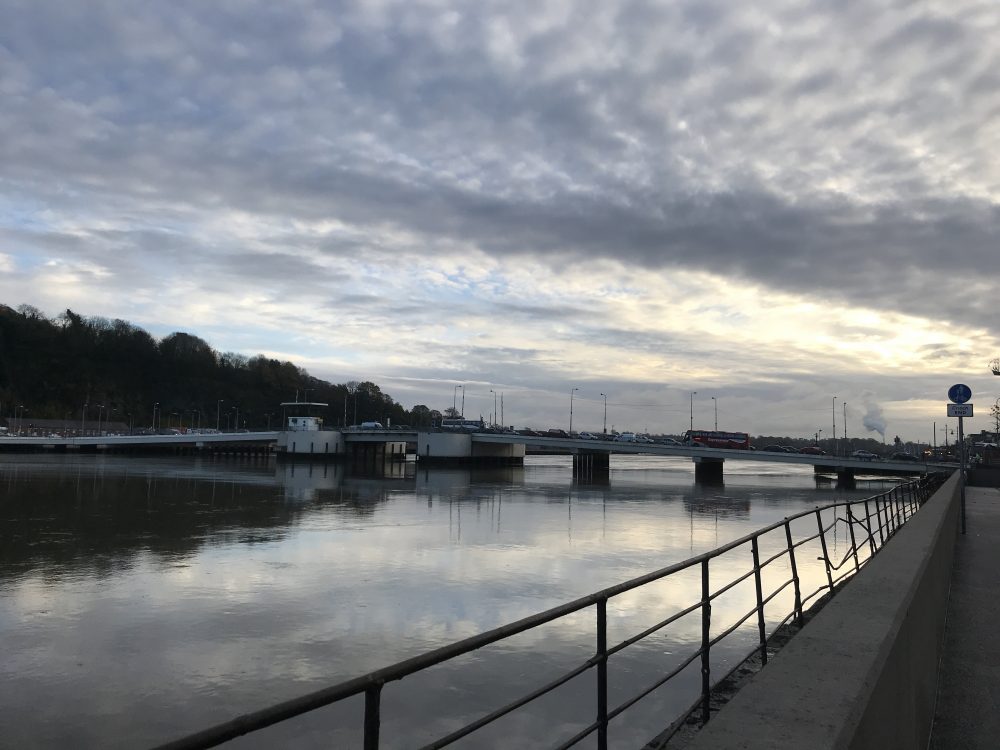 There was a distillery by the river but seemed not for tourists. But it's no problem. Here in Waterford, crystals are famous local crafts.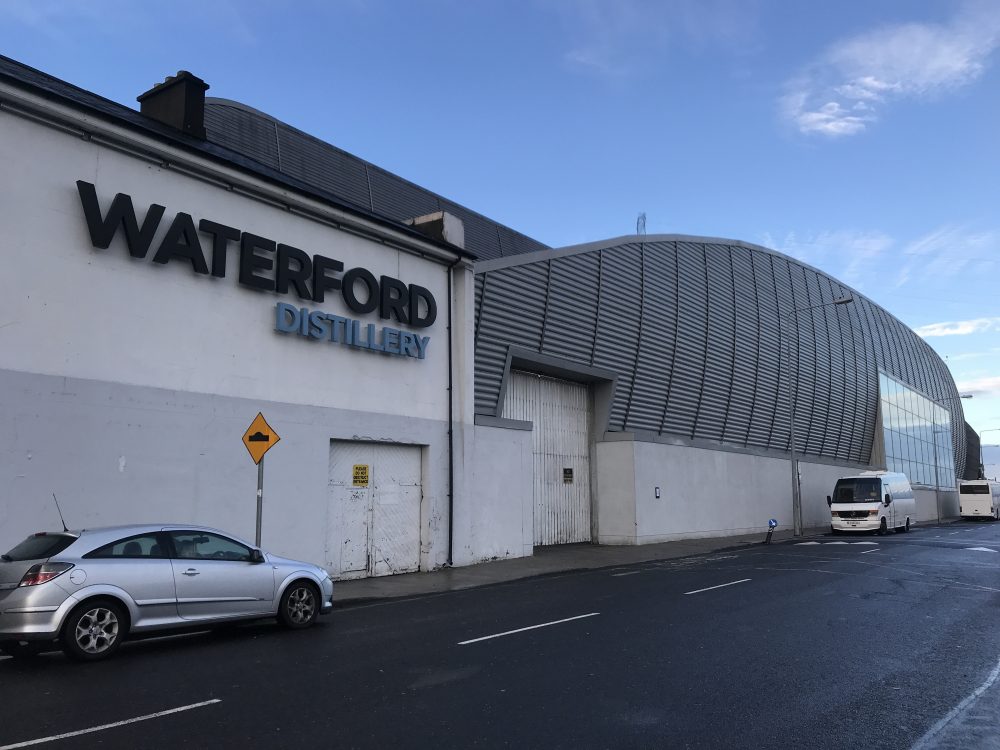 I started walking toward a renowned crystal shop, saw beautiful churches and a port view on the way.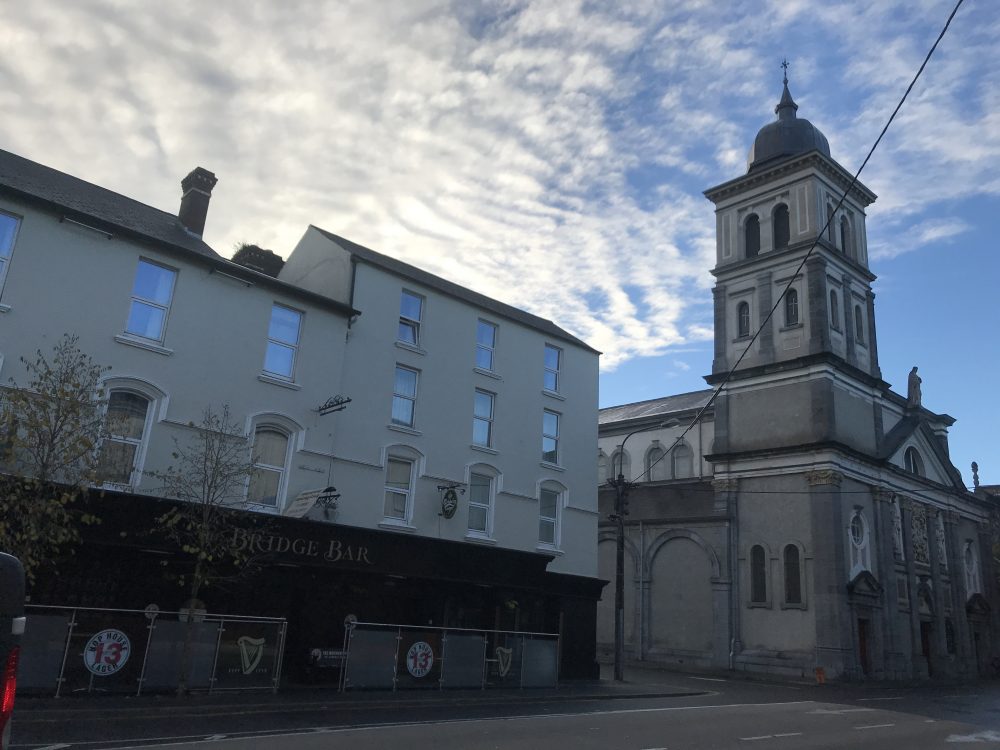 St. Saviours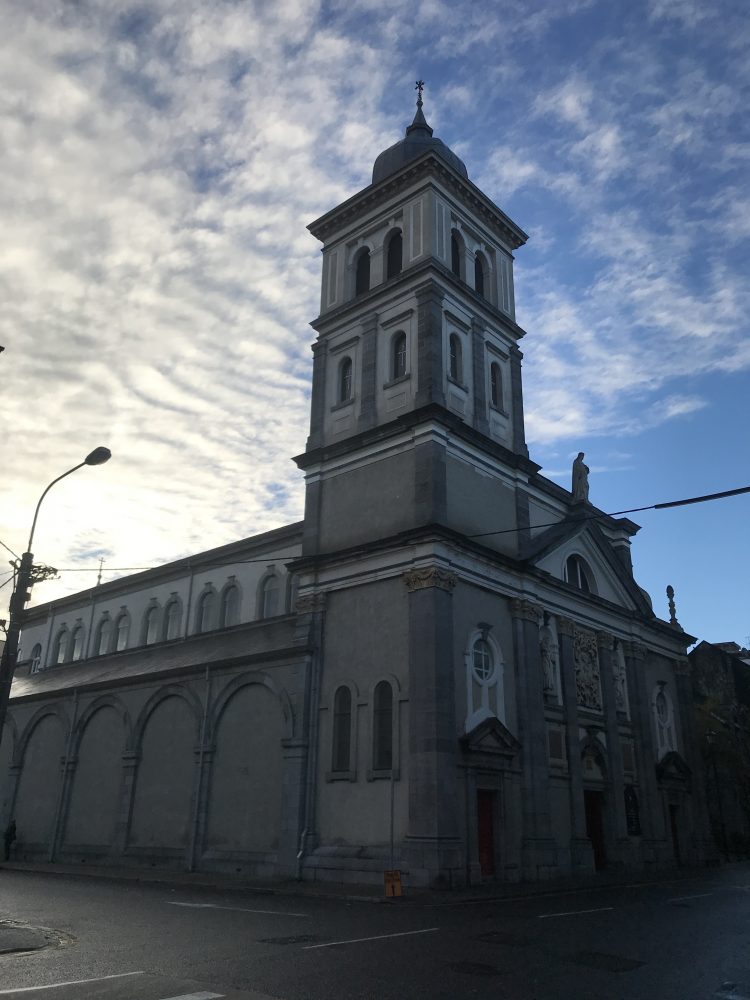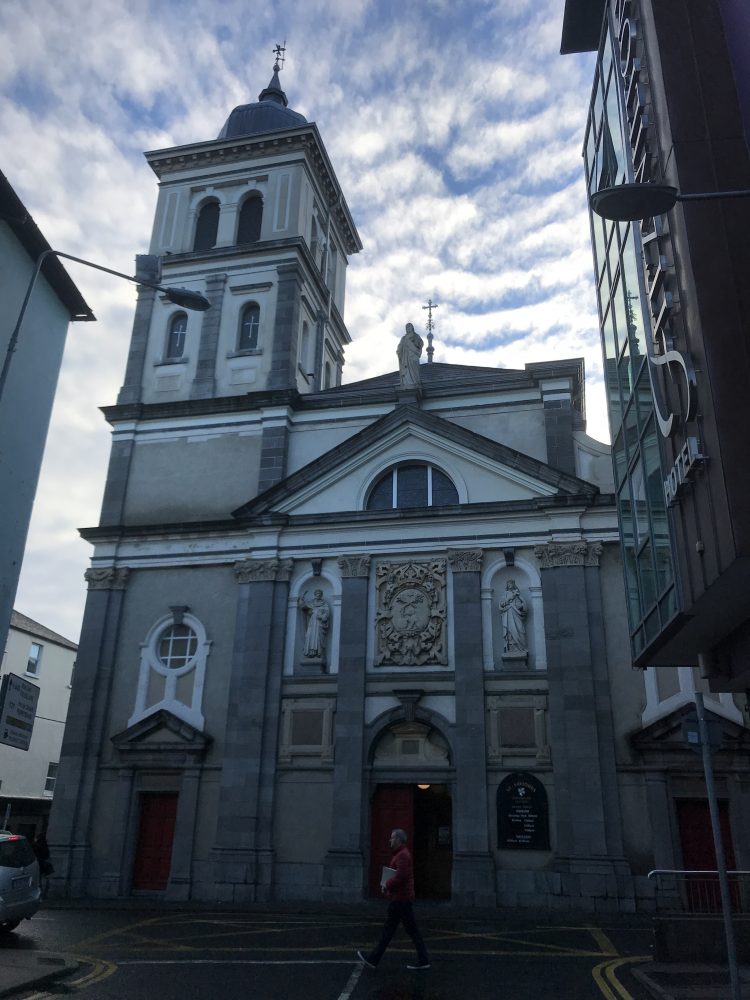 Port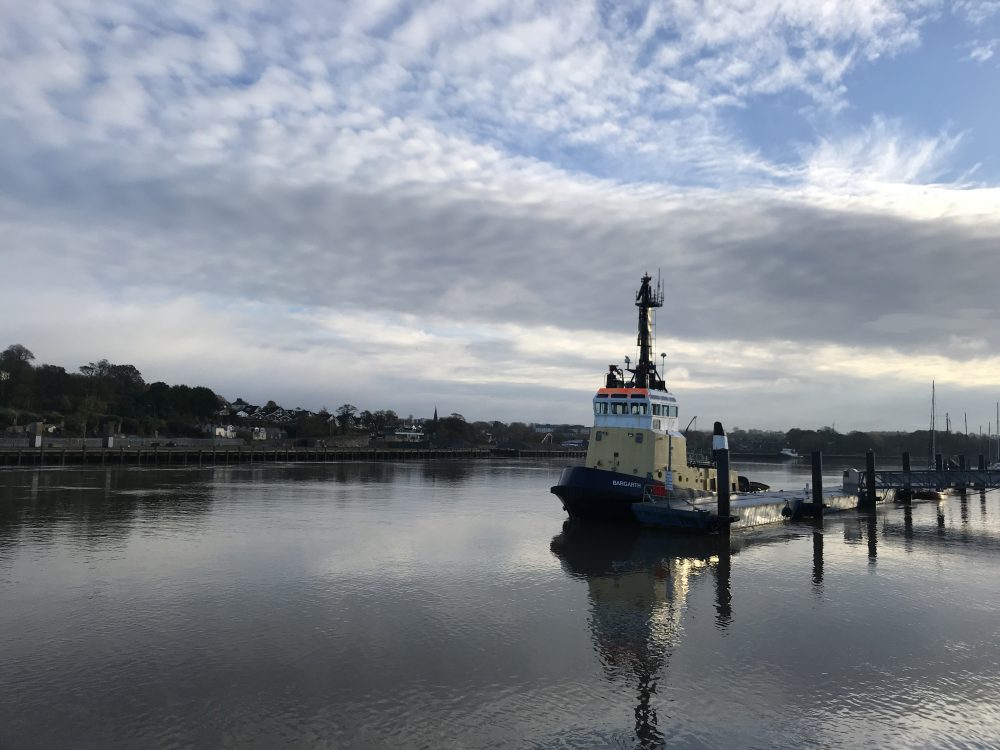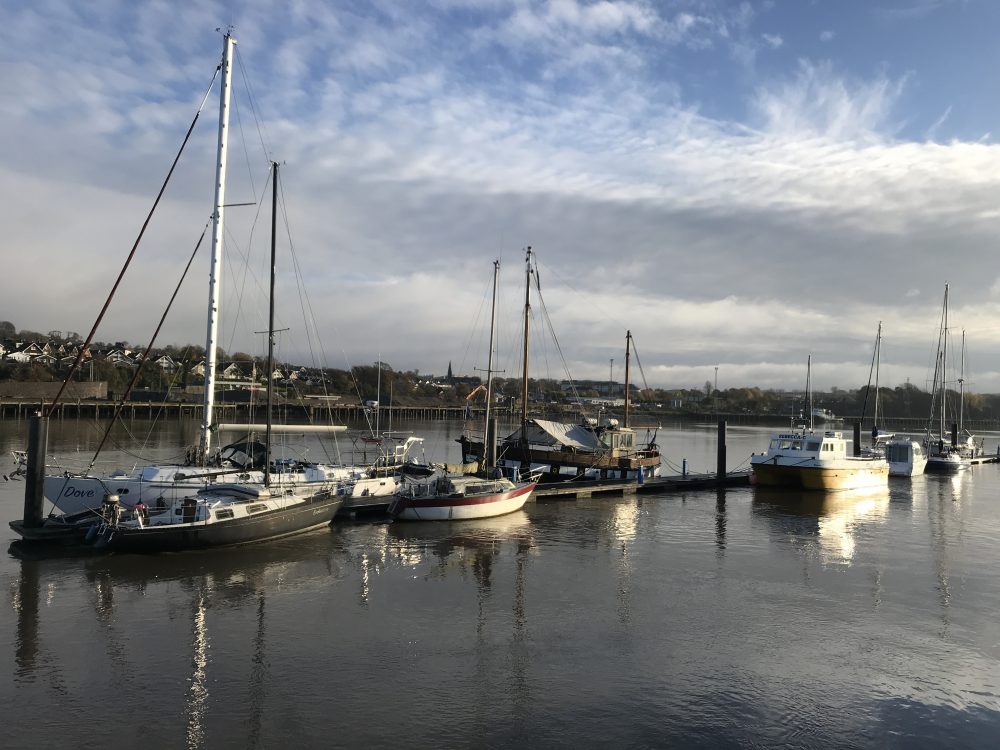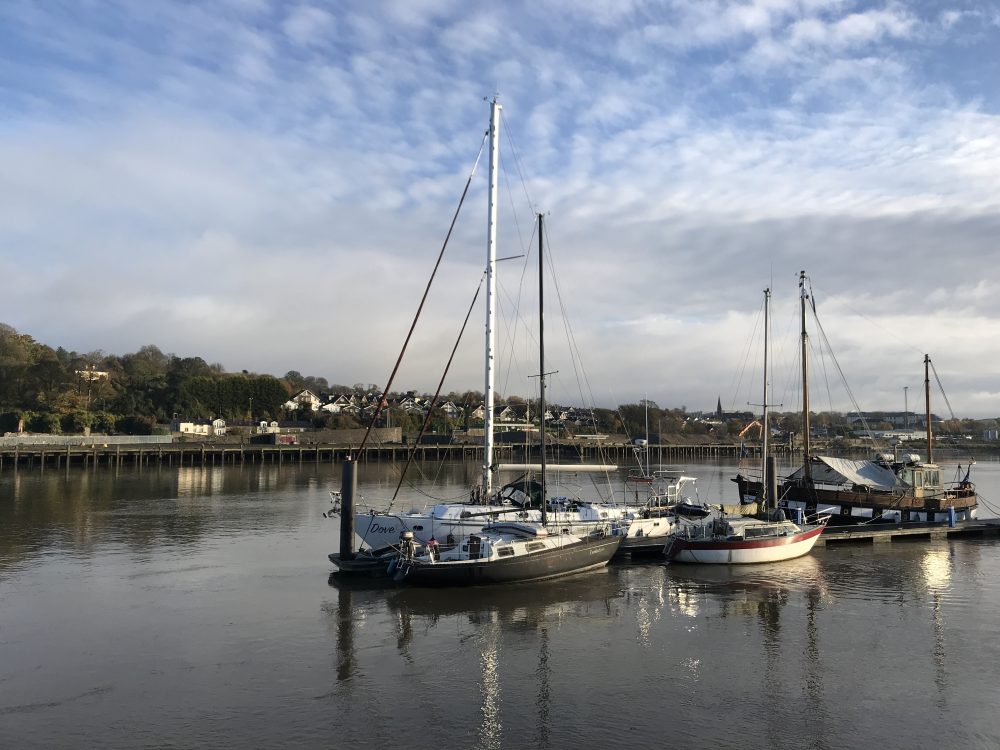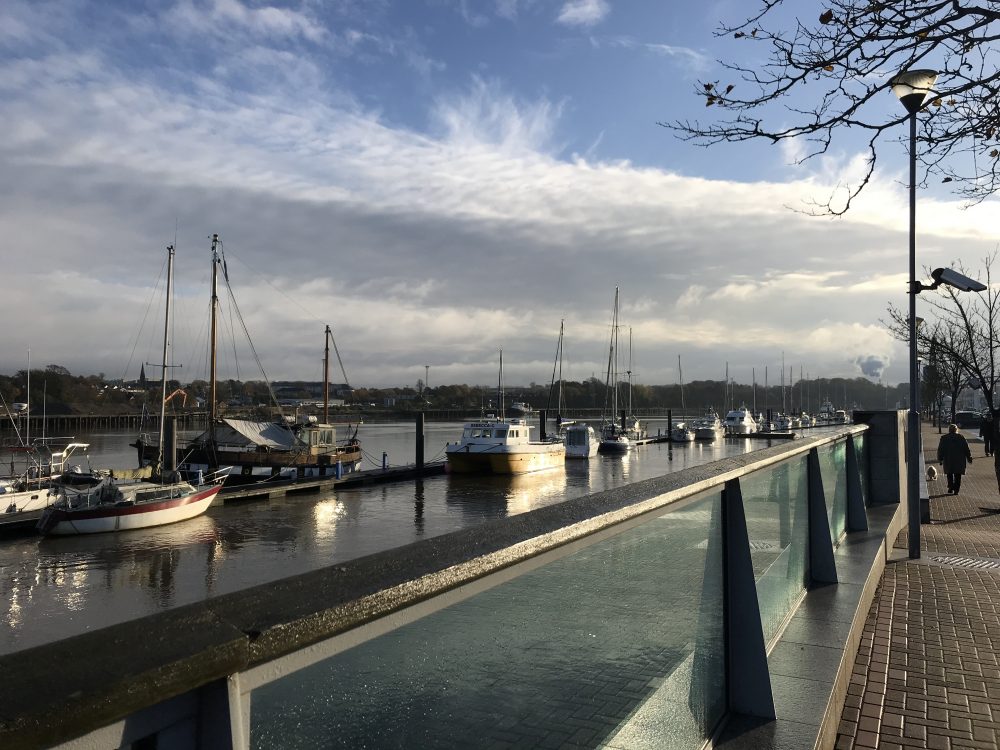 The clock tower was there which I saw yesterday when I got off the bus in very different impression. Looked also nice in the morning.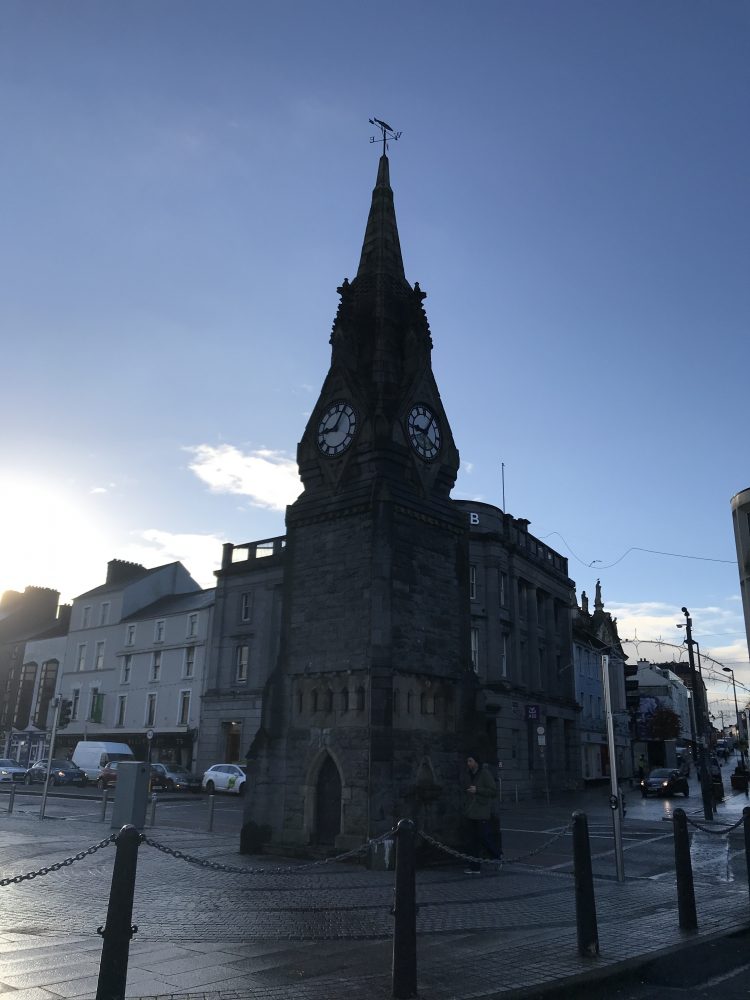 Monument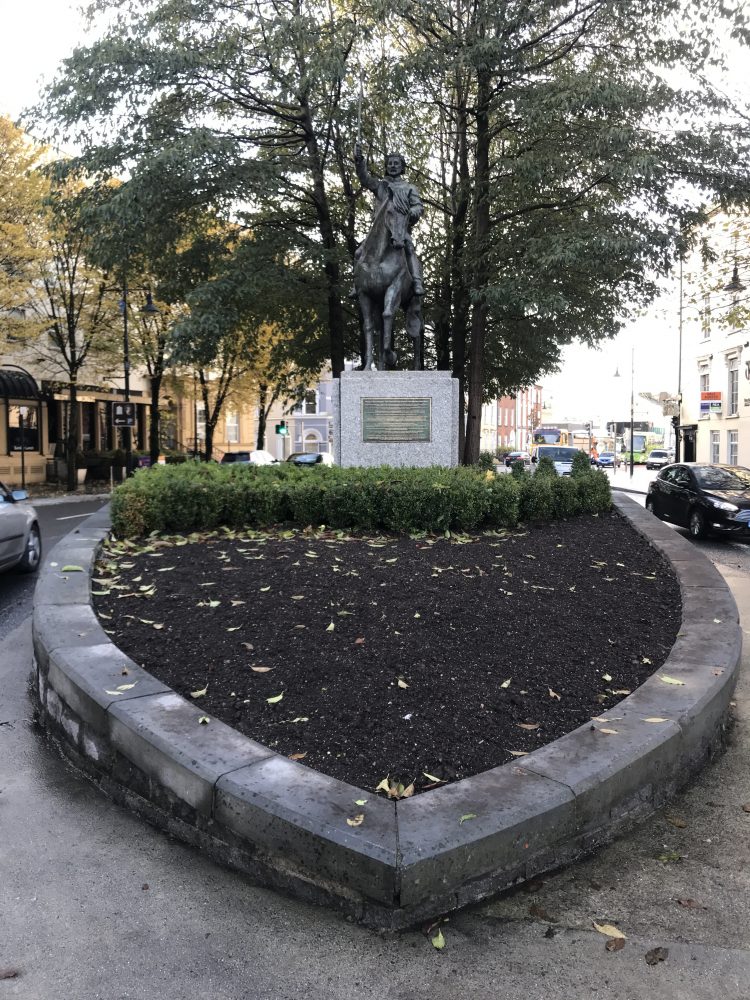 Christ church cathedral Waterford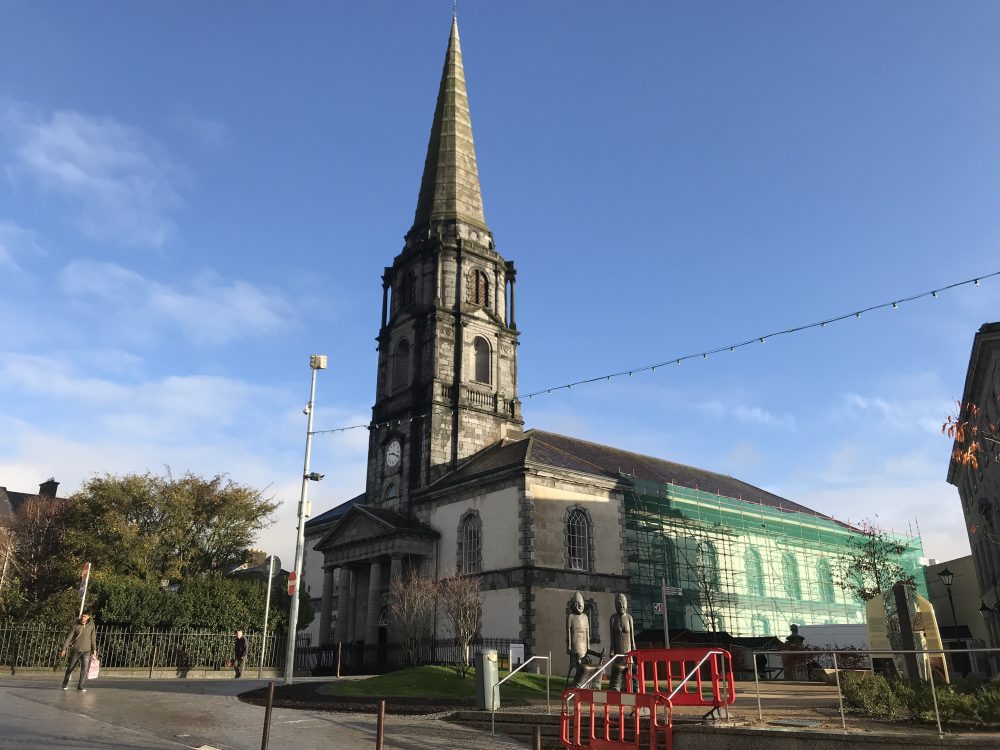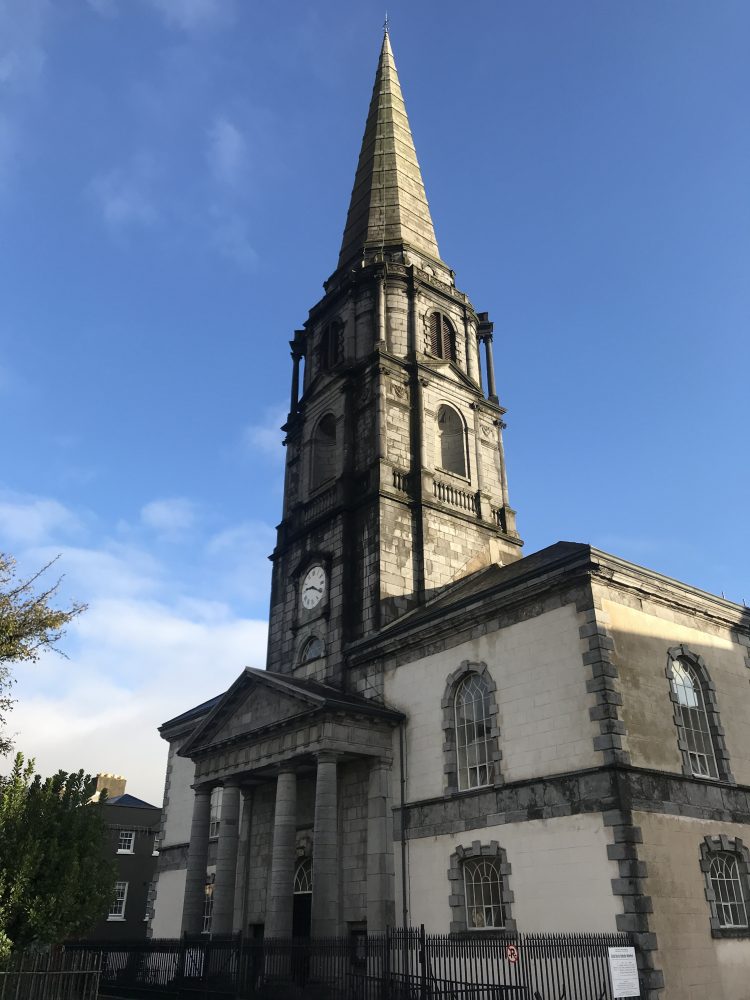 I found something nice in the window.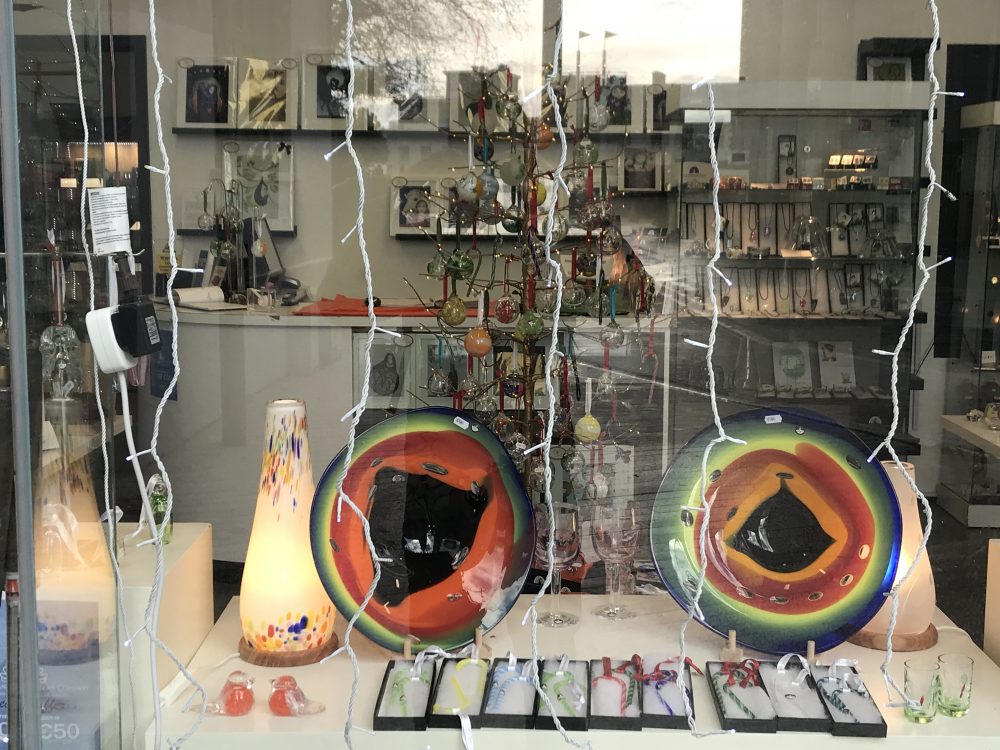 Seemed it was a glass art shop.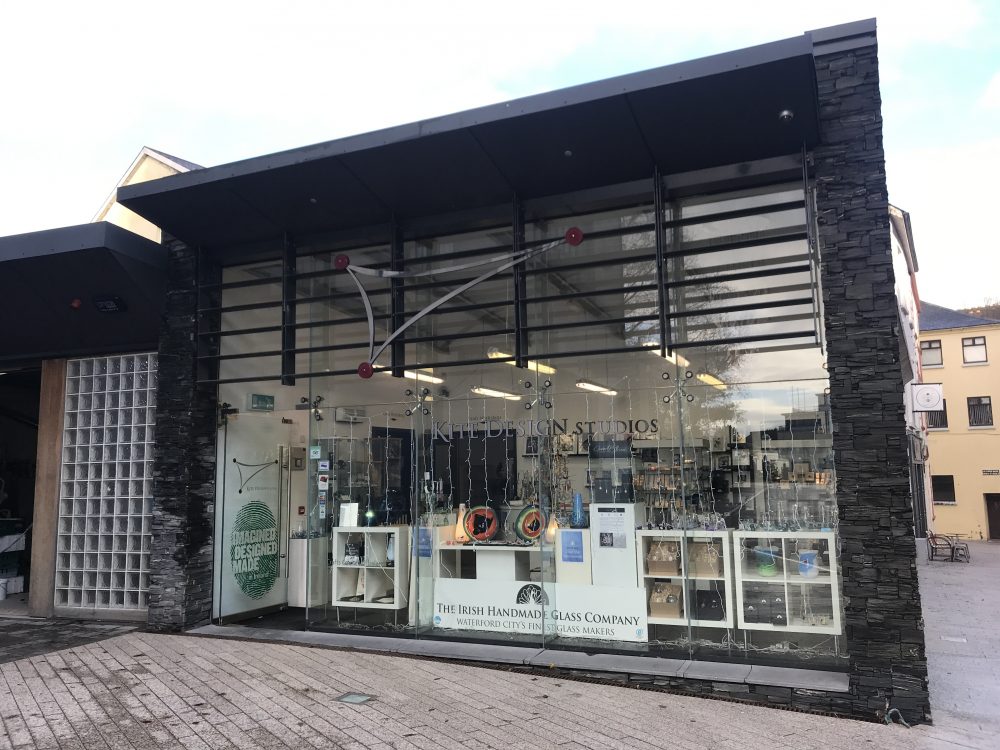 Its factory was there on the left of the shop.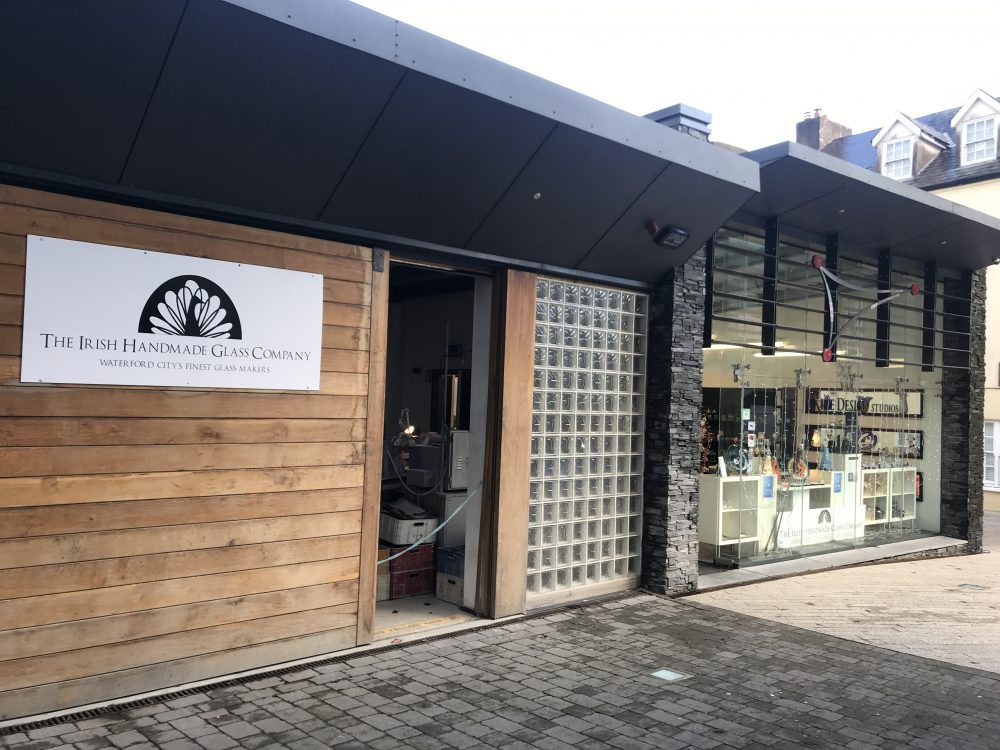 Peering into inside, craft men were working there to create art works.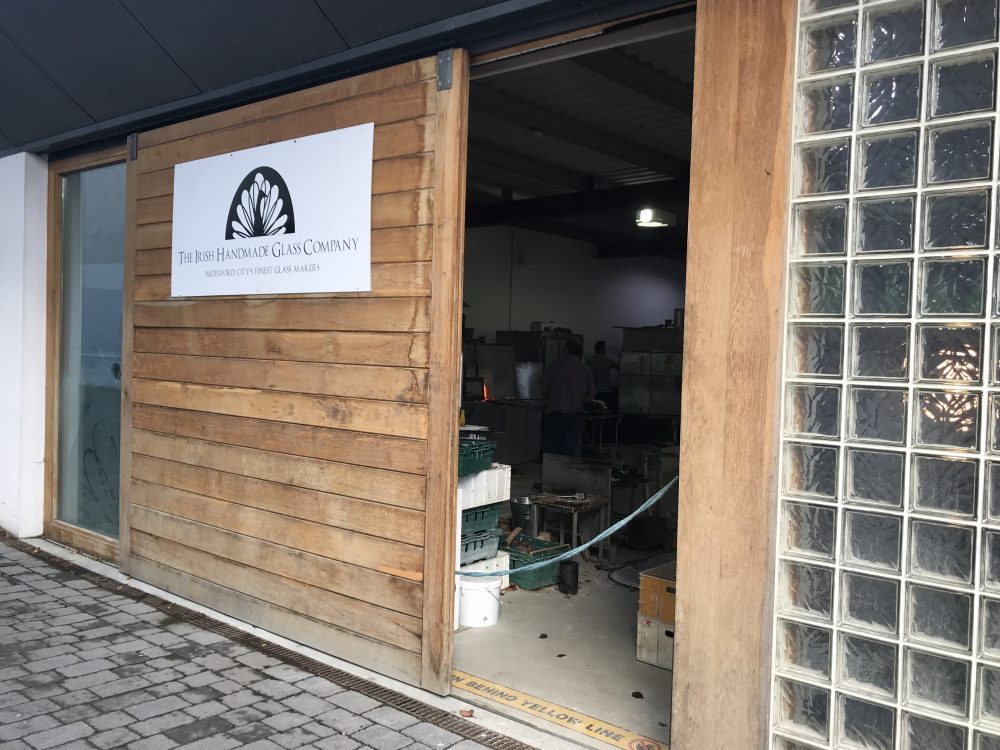 I came inside the shop and could see those crafts.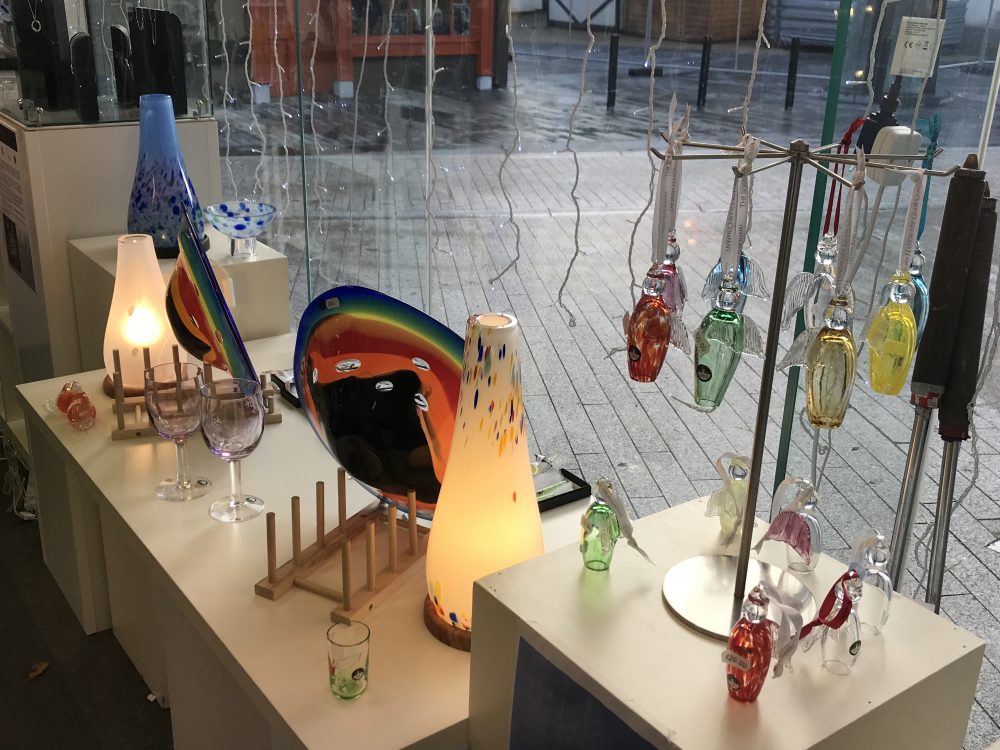 Beautiful glass balls, so colorfully made.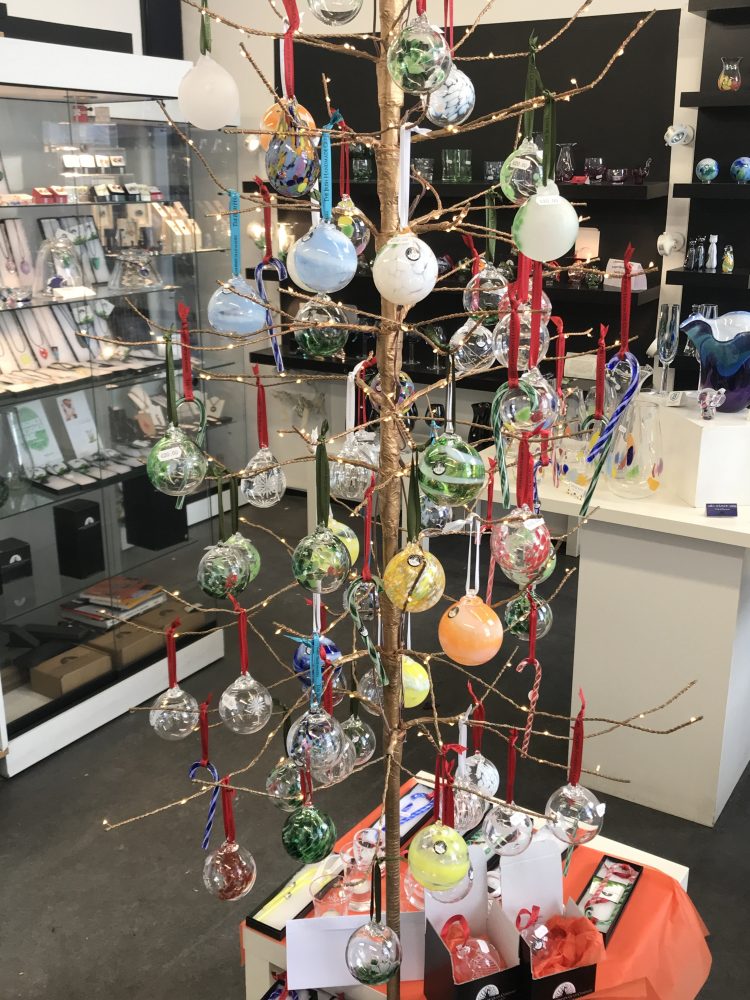 Those are pumpkins.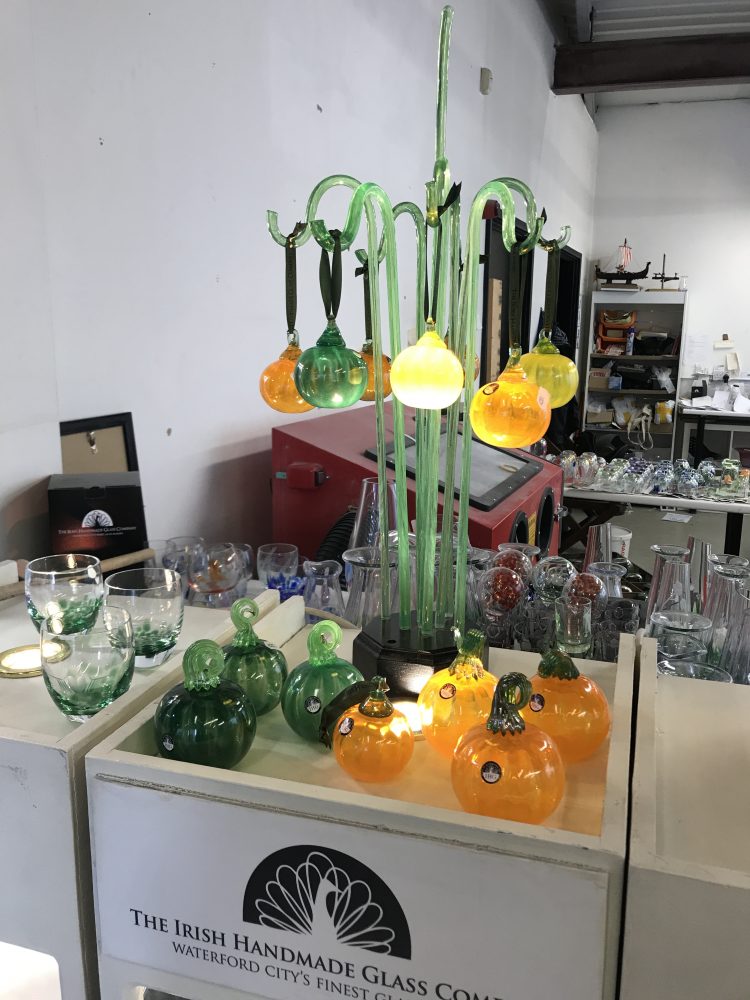 Birds and fish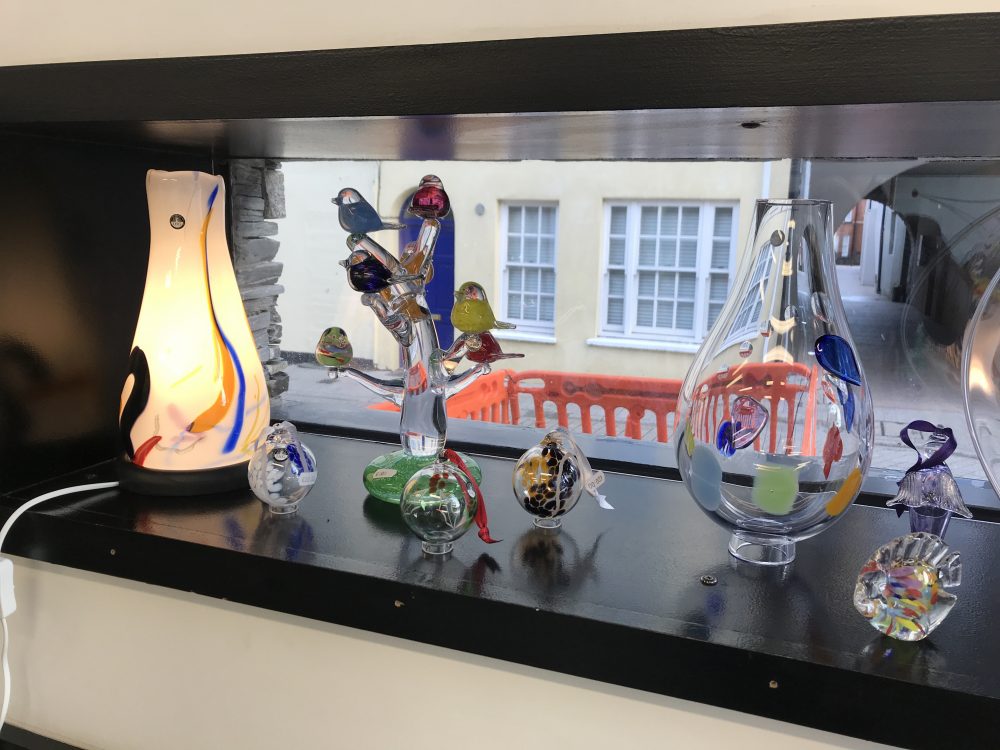 Birds, swans, fish and more.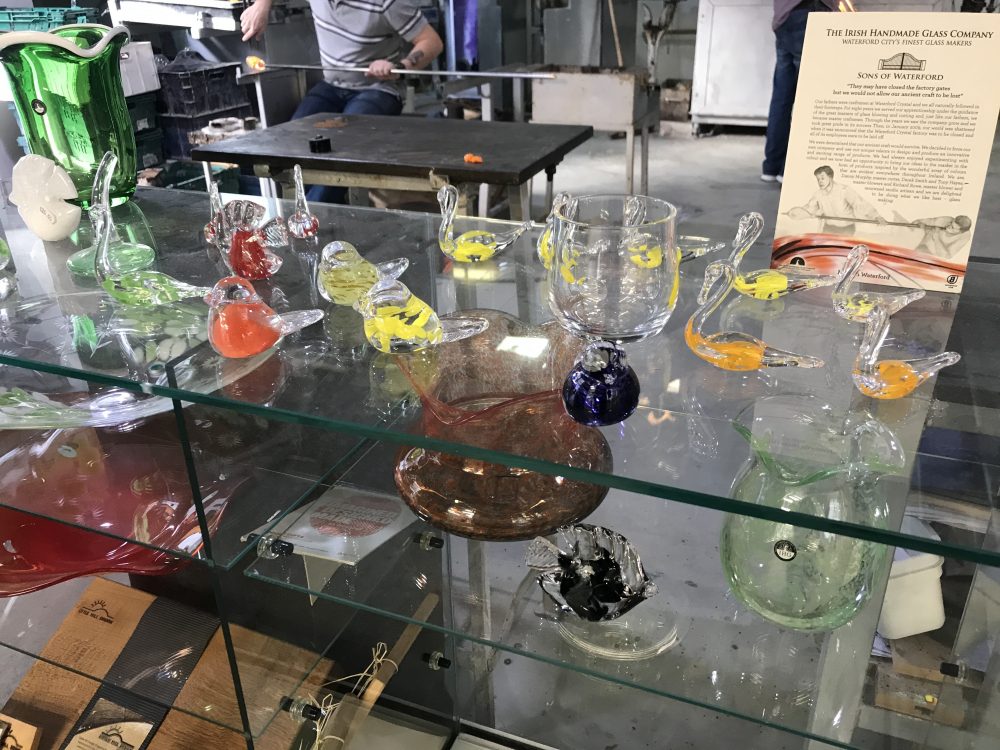 It was nice to drop by to see them making the glass art.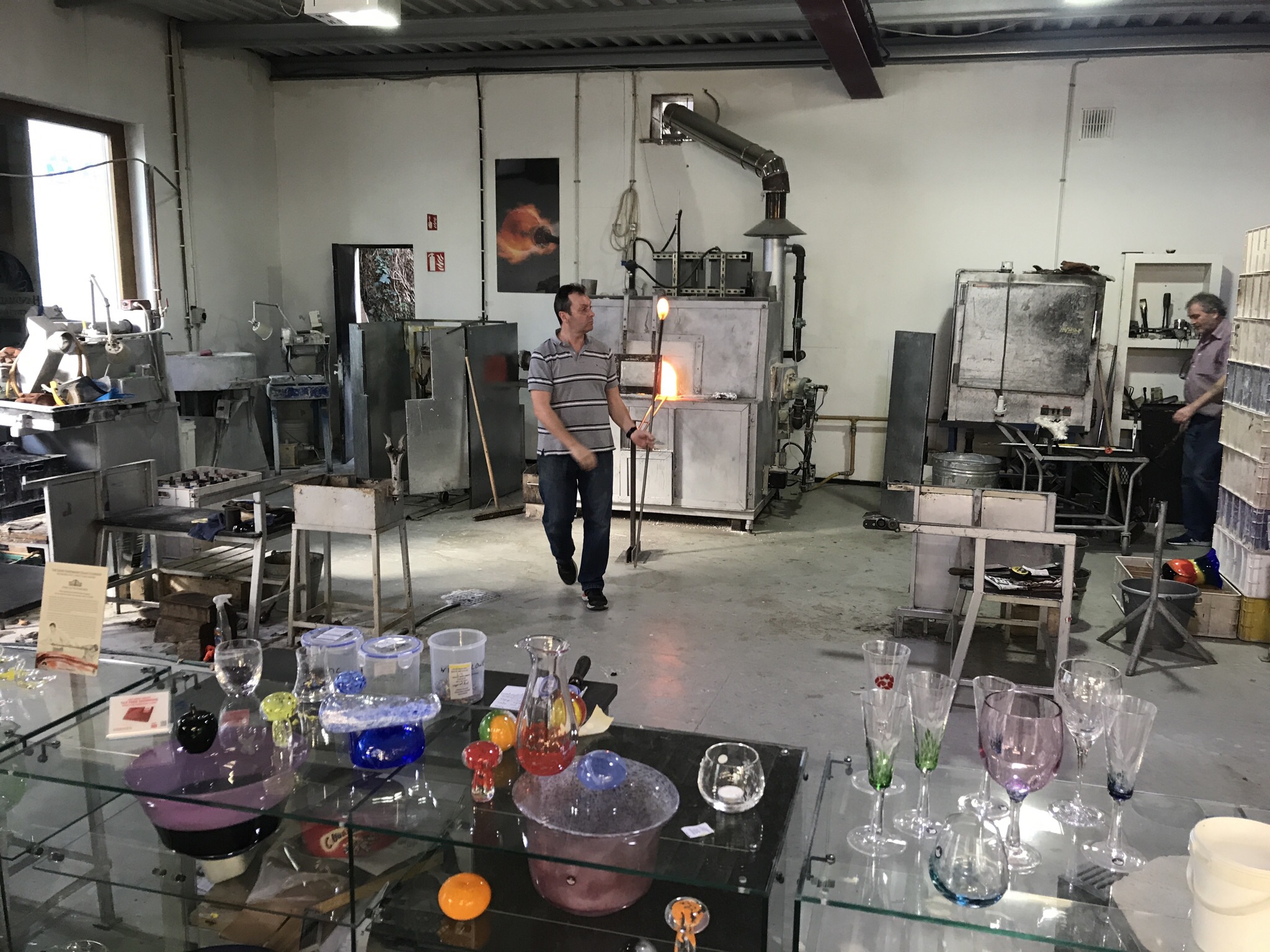 After seeing the shop, I walked the way to the famous crystal shop, saw some other beautiful things on the way.
Franciscan Friary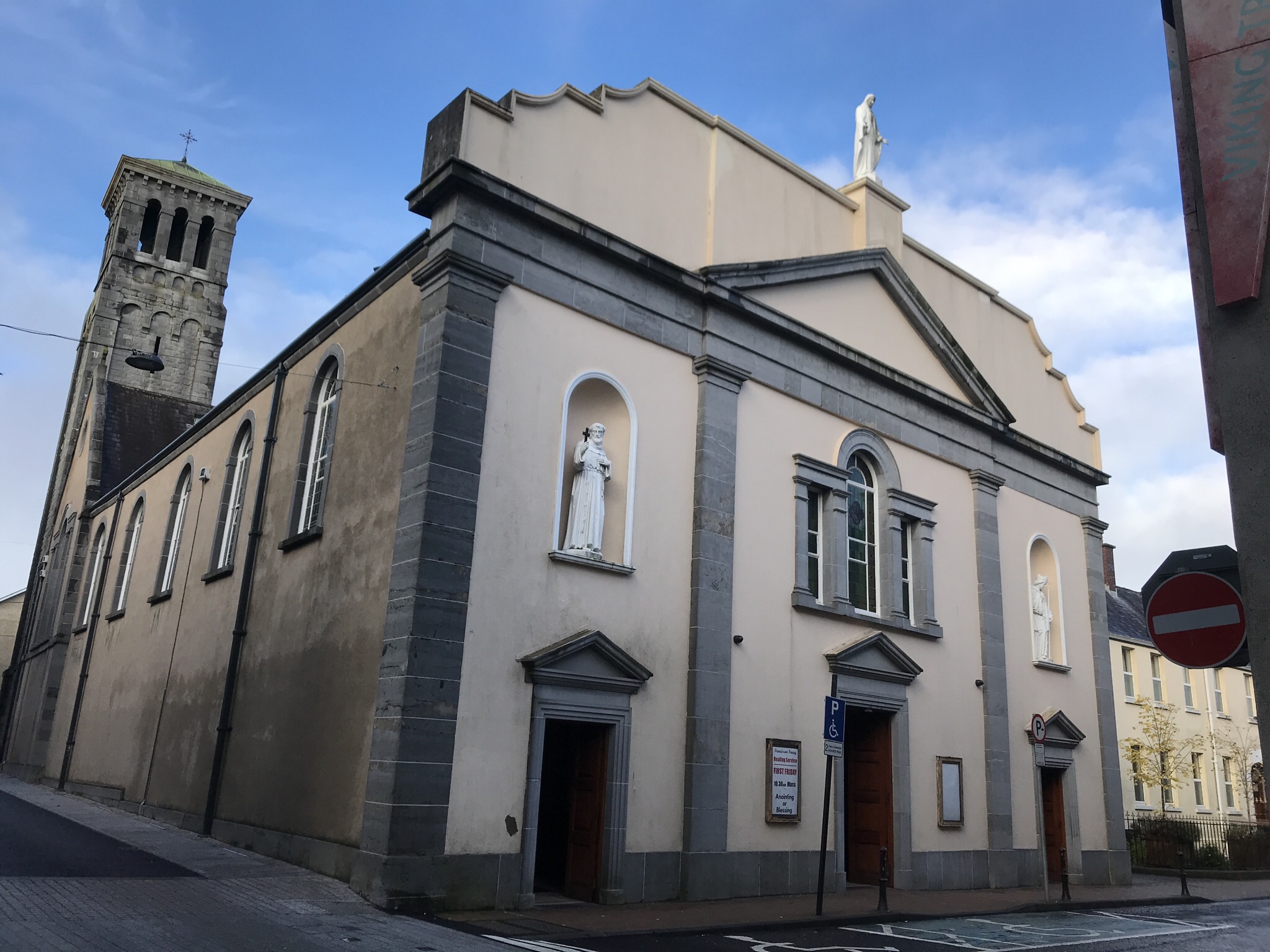 St. John's church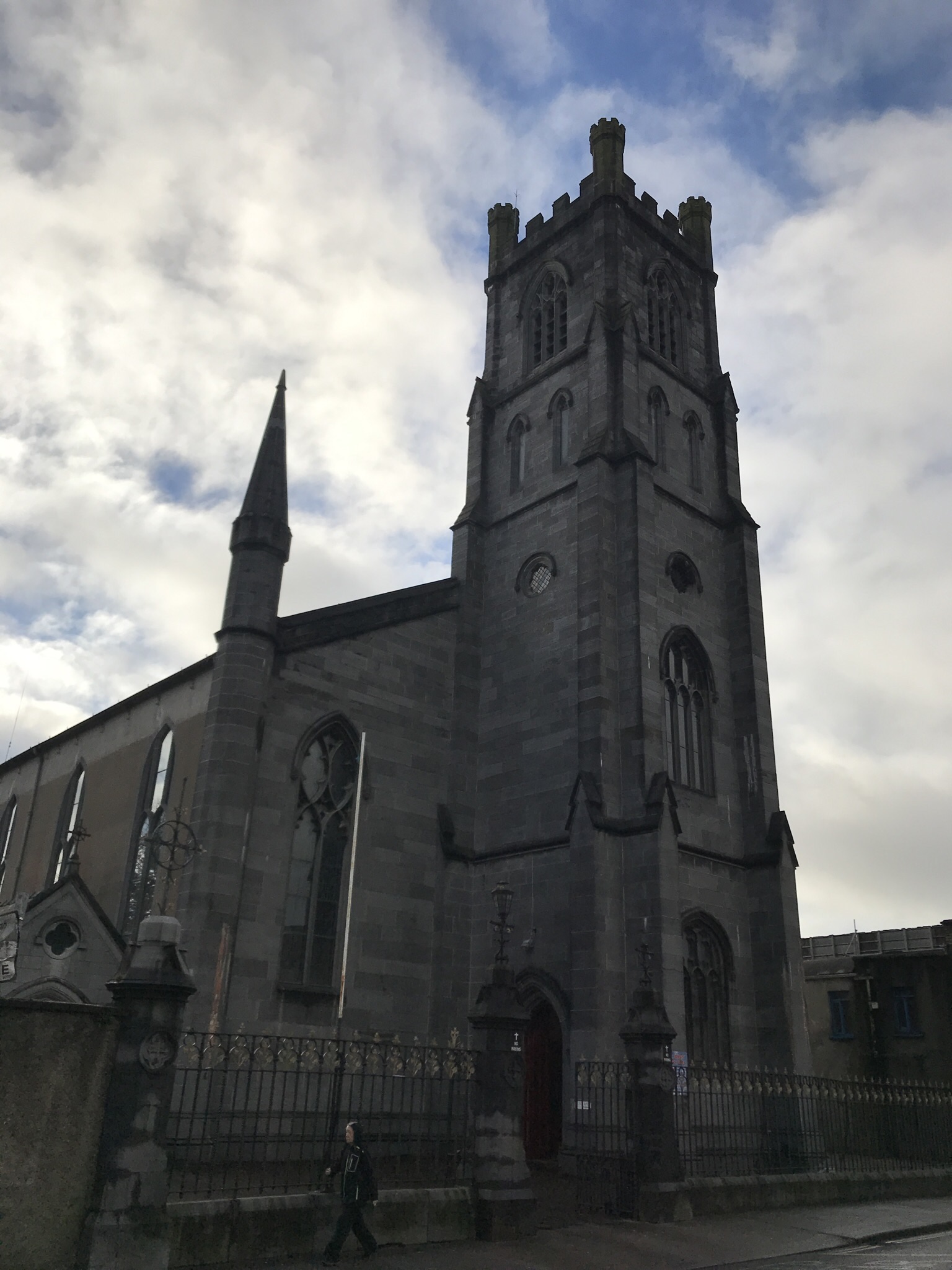 Streets were like this. Peaceful air without high buildings.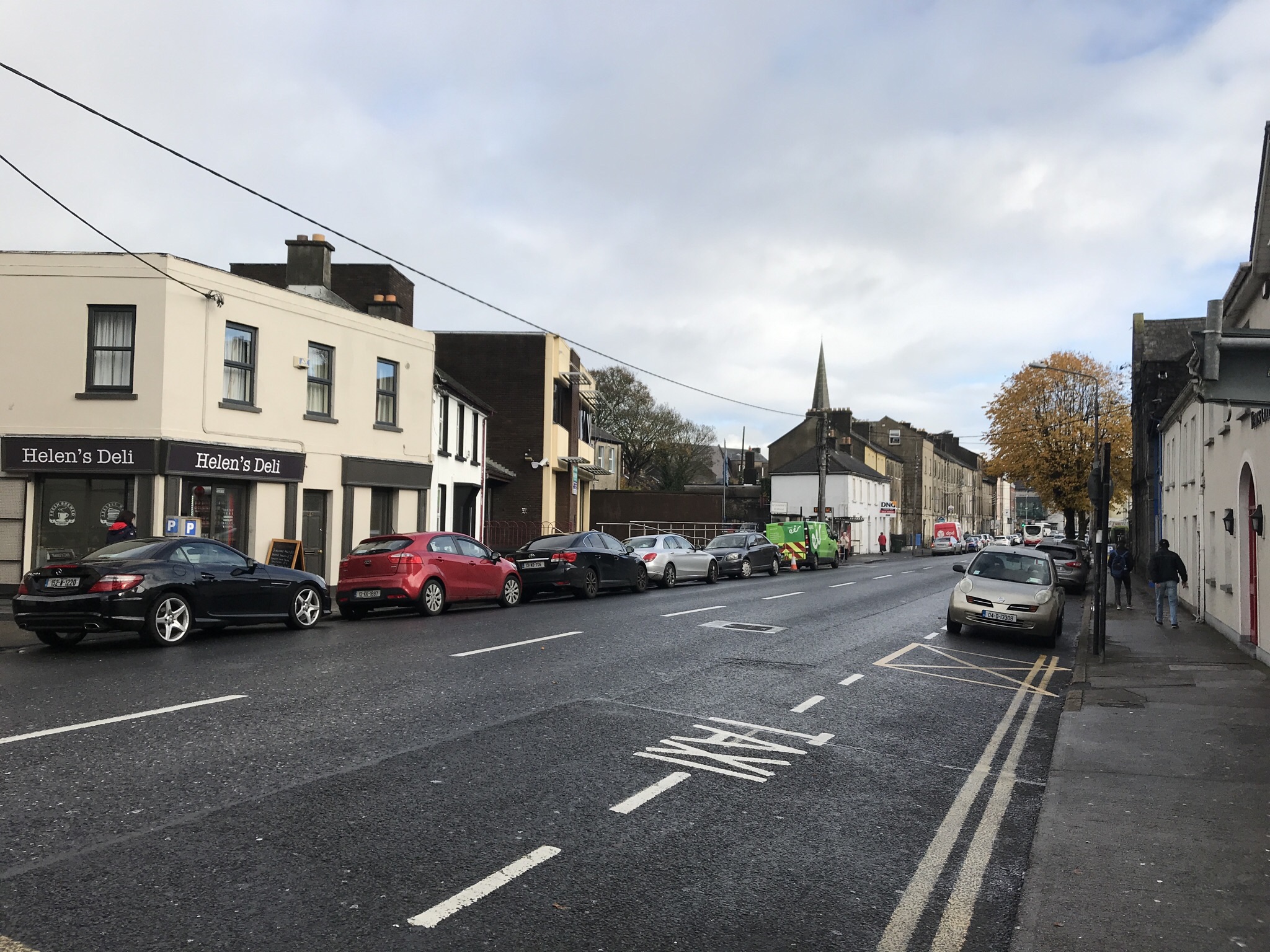 I found this umbrellas hung by strings on the way. There were a few people passing by there and nobody cared about them though it was something amazing for me. I really liked this. I could almost say that this was the high light in Waterford for me.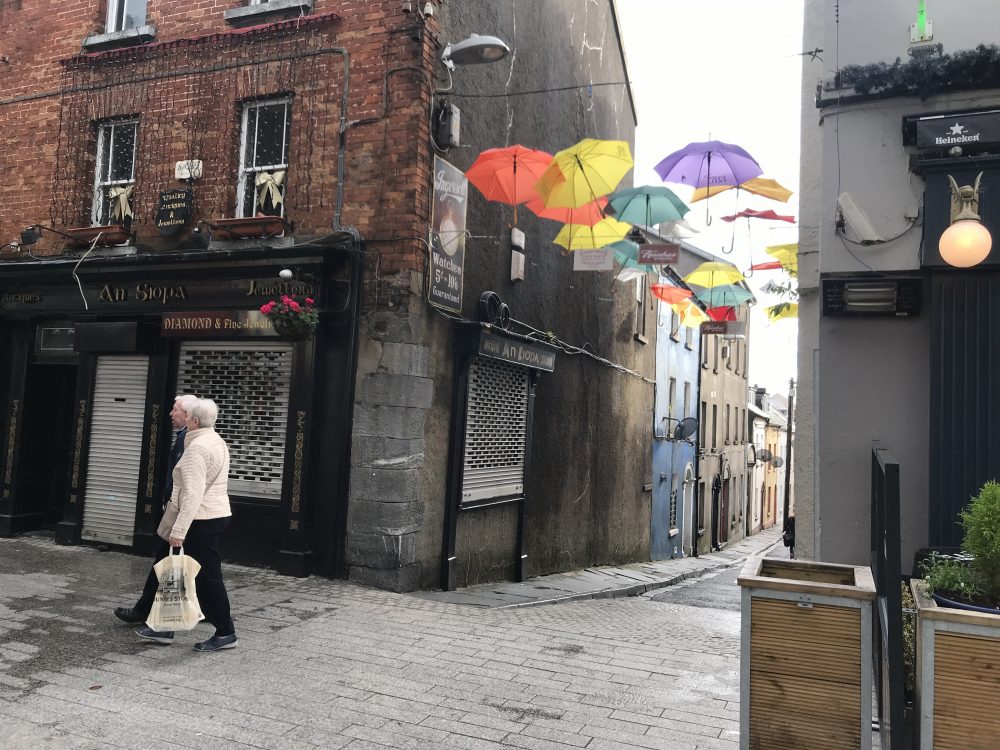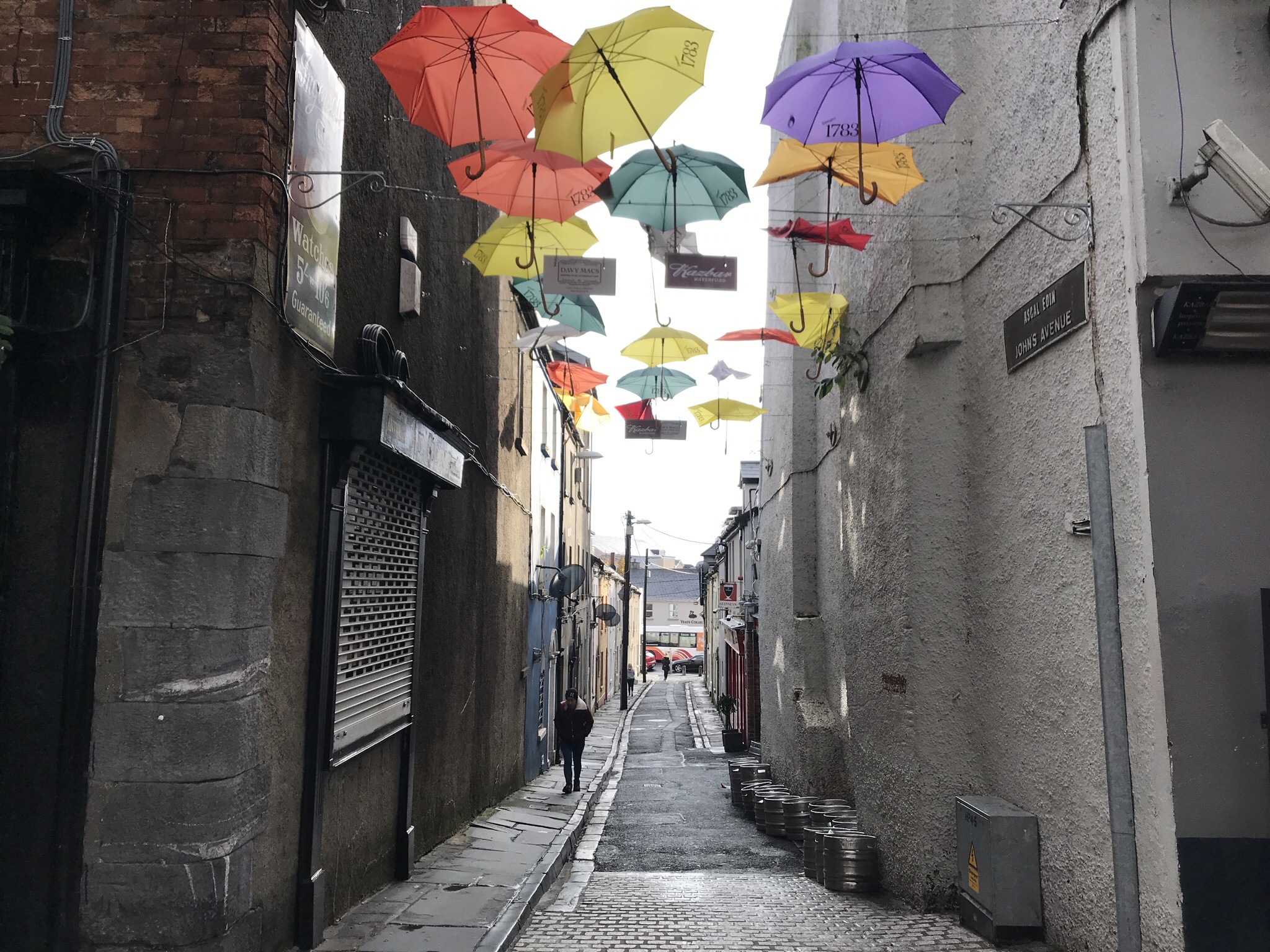 Finally I could come to the crystal factory and shop I was looking for.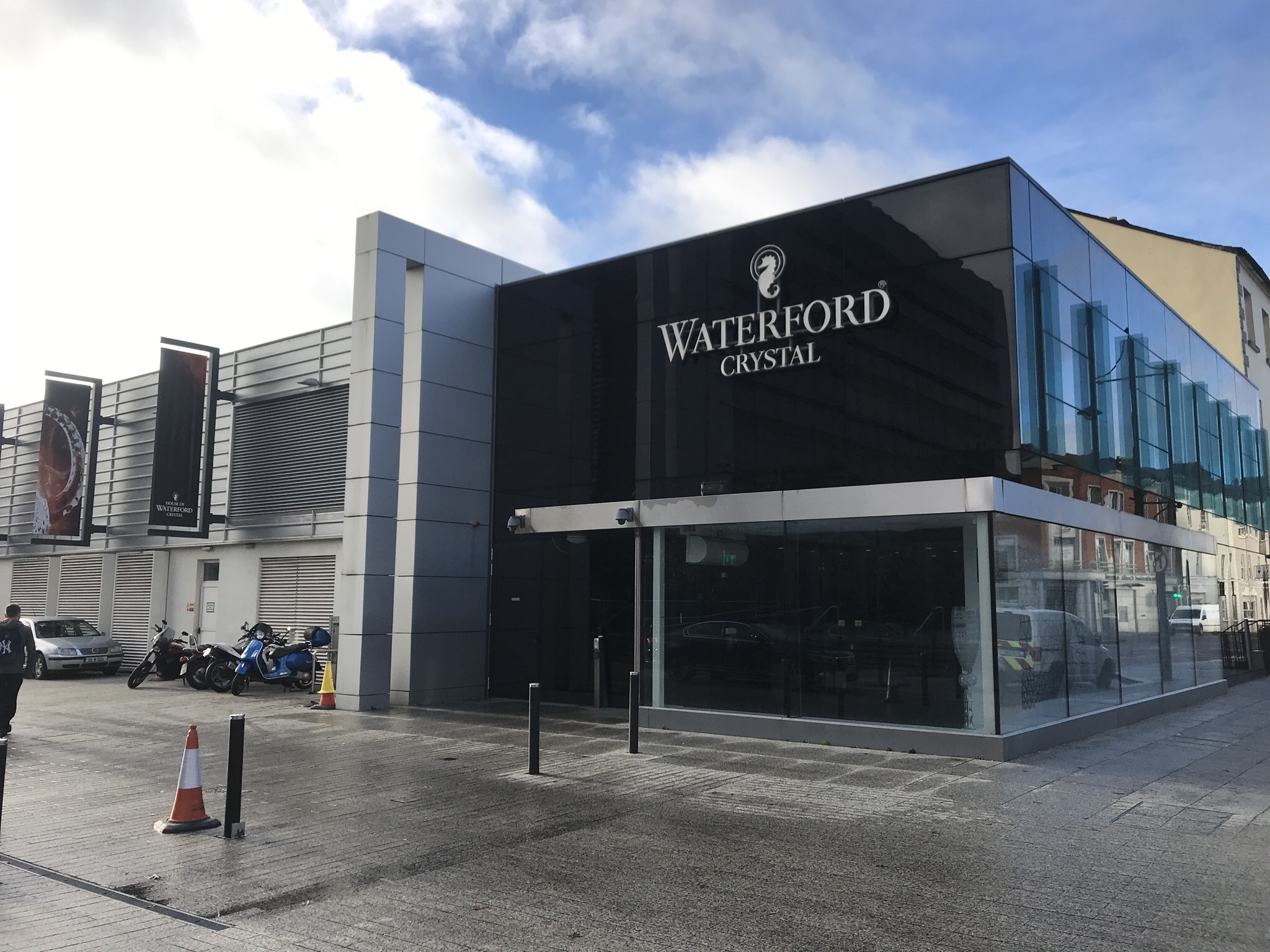 It was big and looked classy.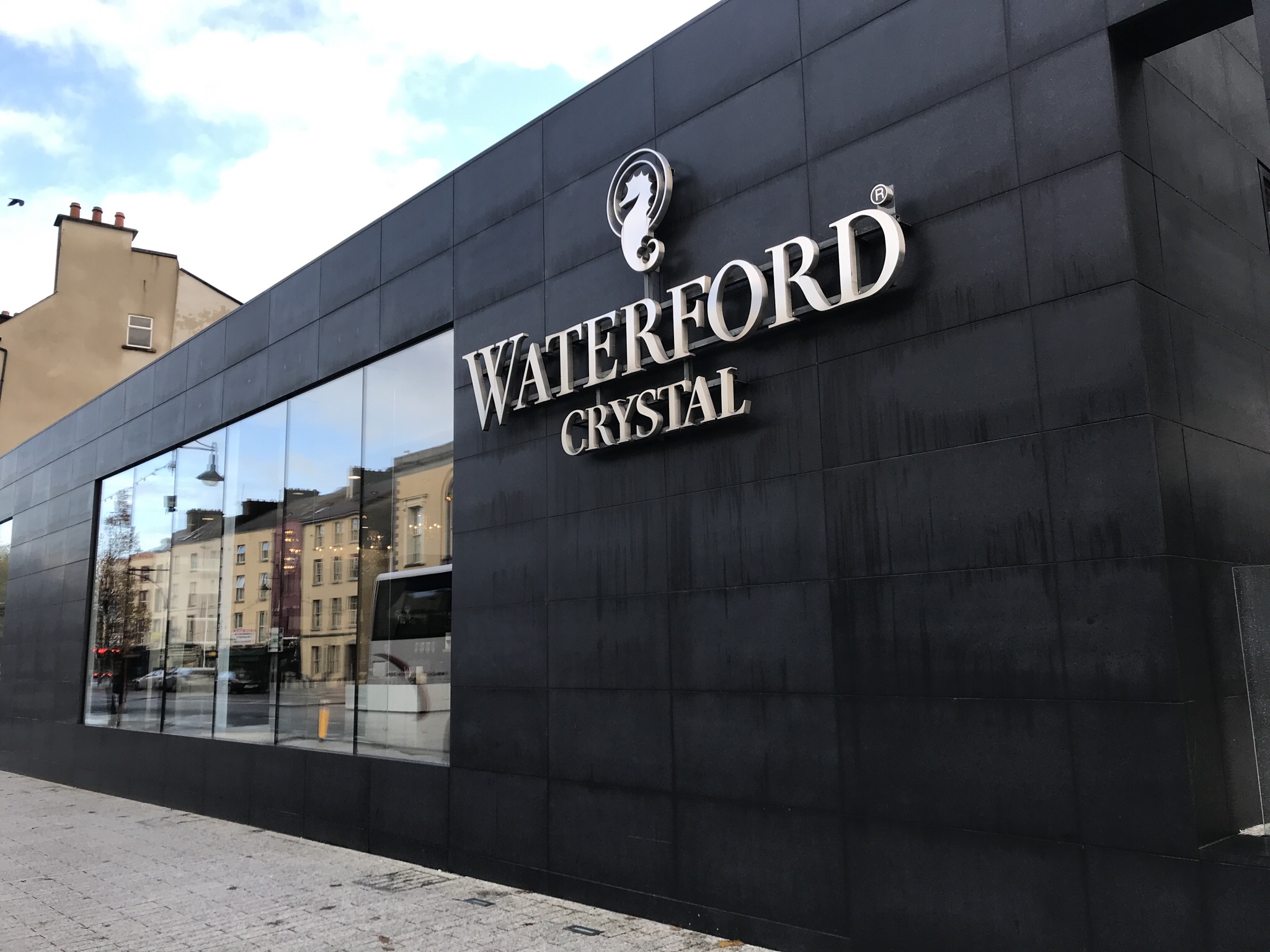 If you pay some fees, you can enjoy factory tour here. I already enjoyed seeing a craft man making a glass art today so I came inside and just look around the crystals there.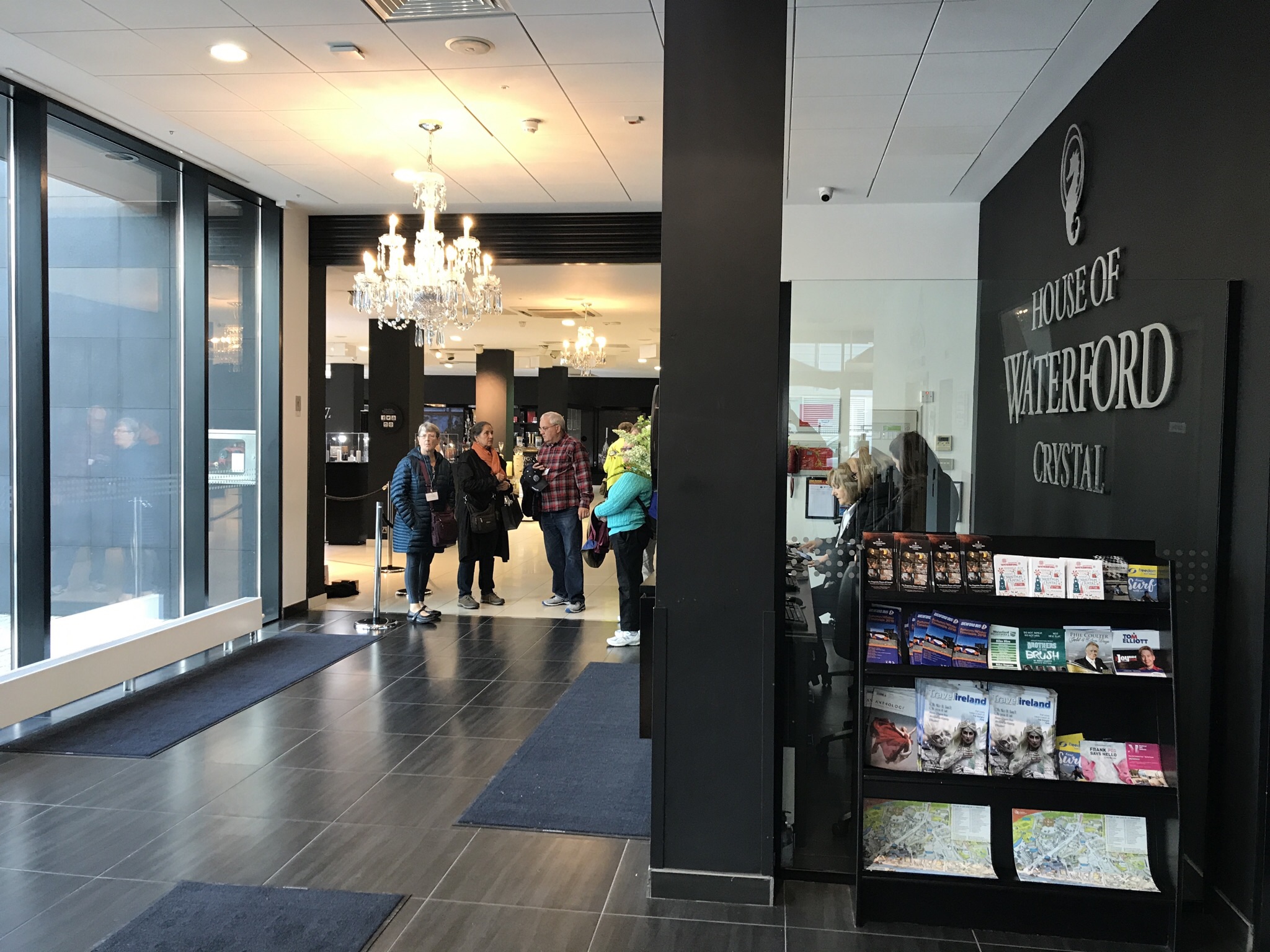 Those were the ones in the shop inside.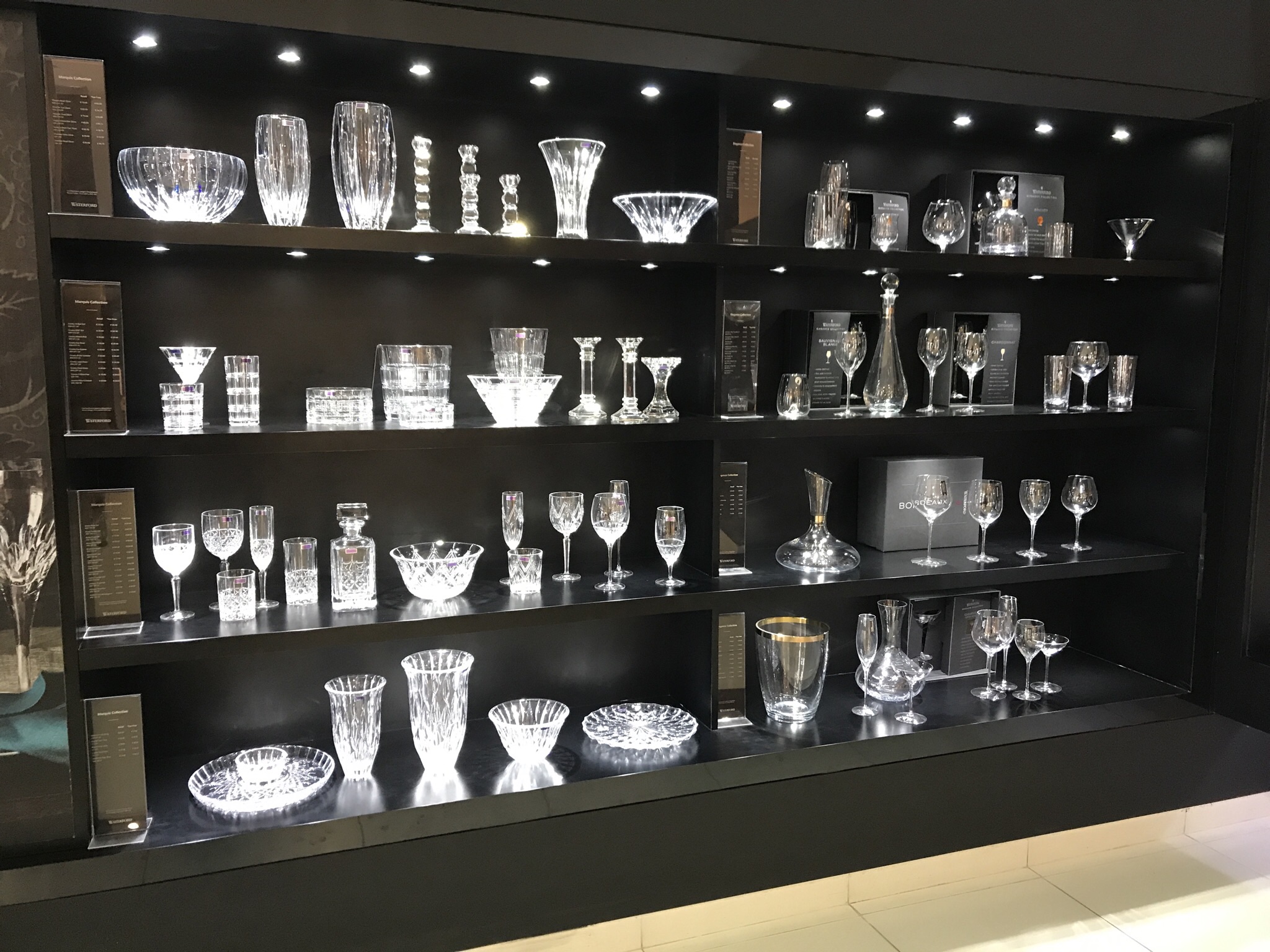 I never had seen many crystal crafts at once.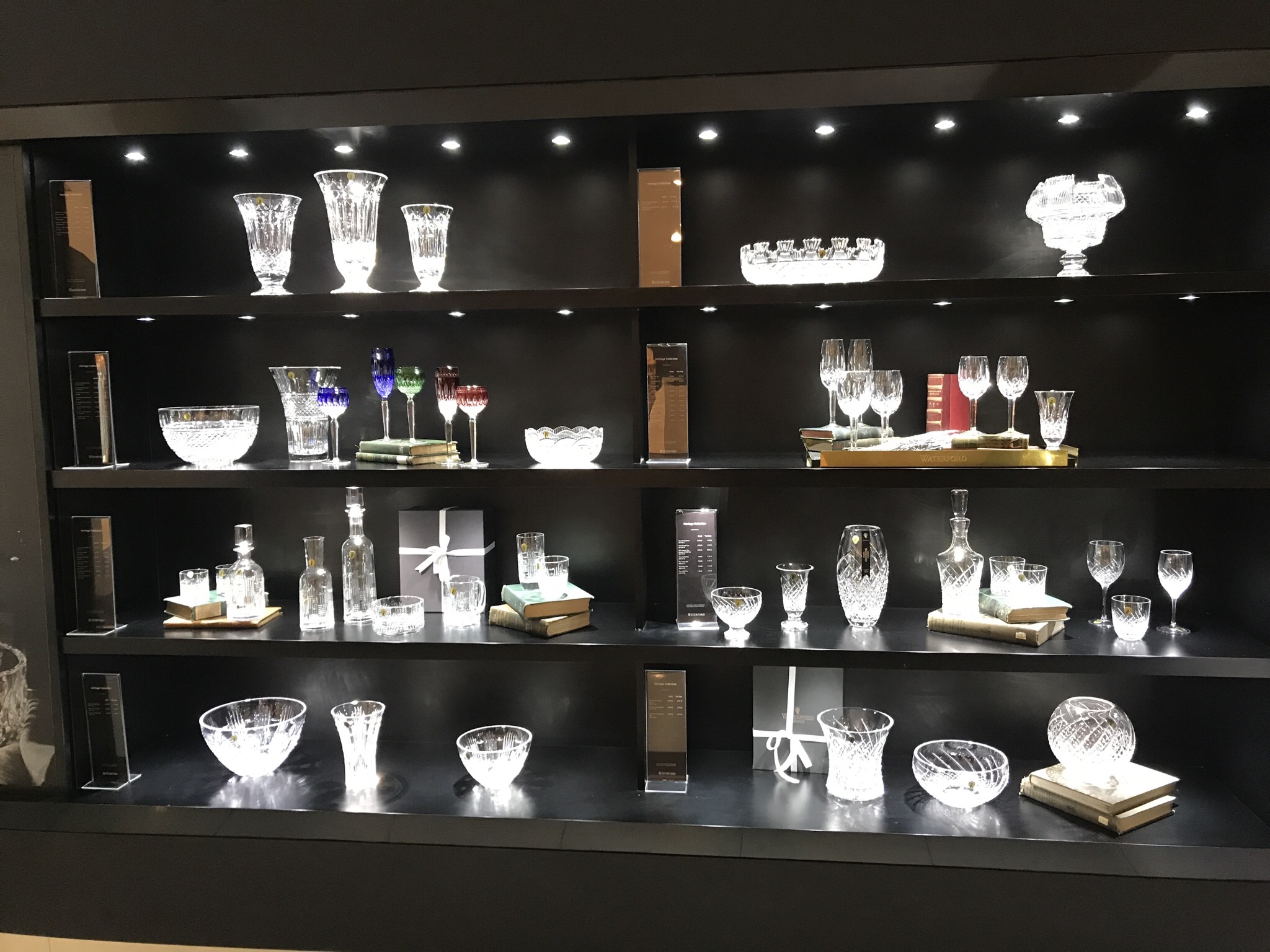 Colored and non colored.
Large to small vases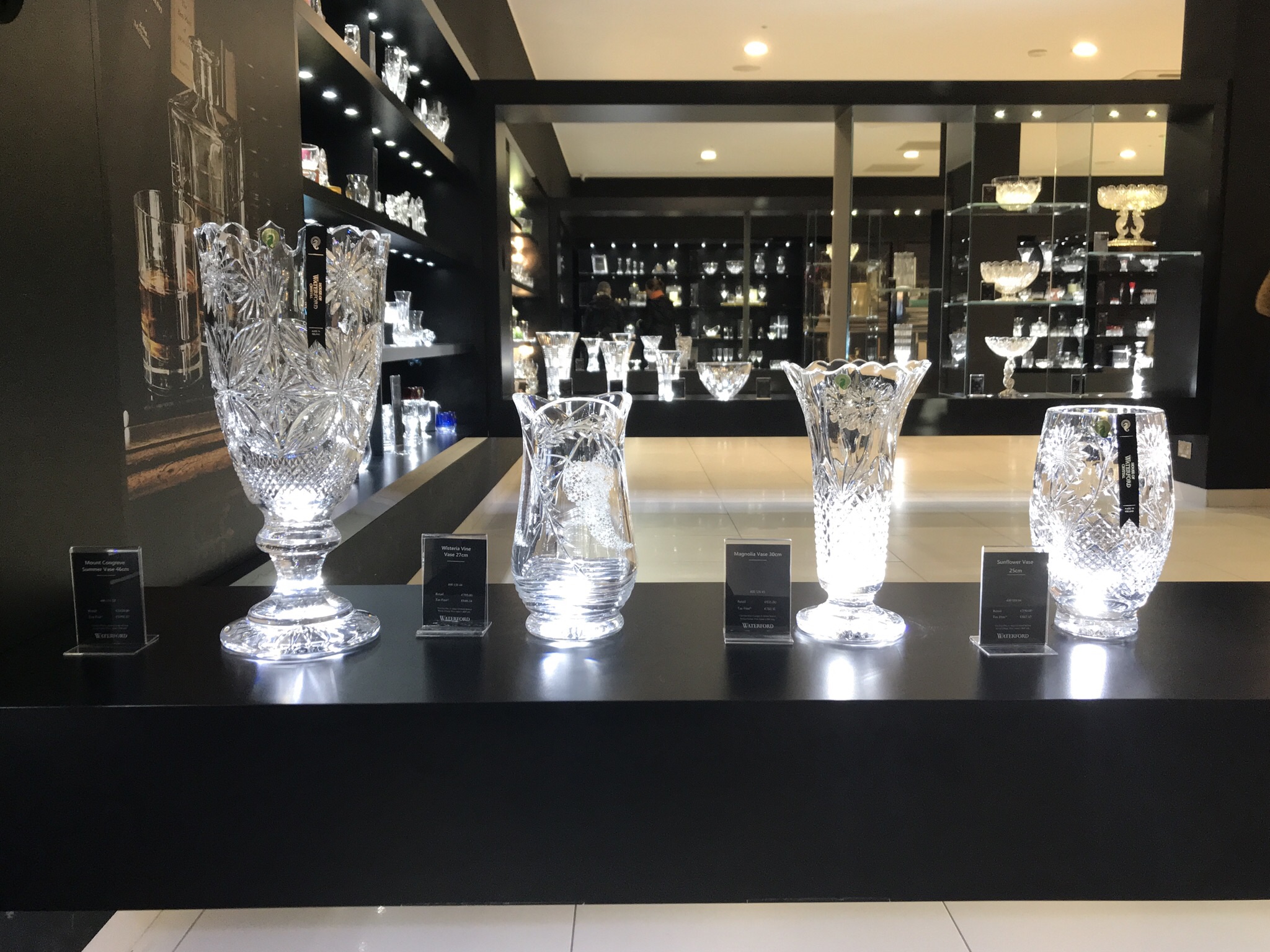 They looked bright and shining in the black shelves.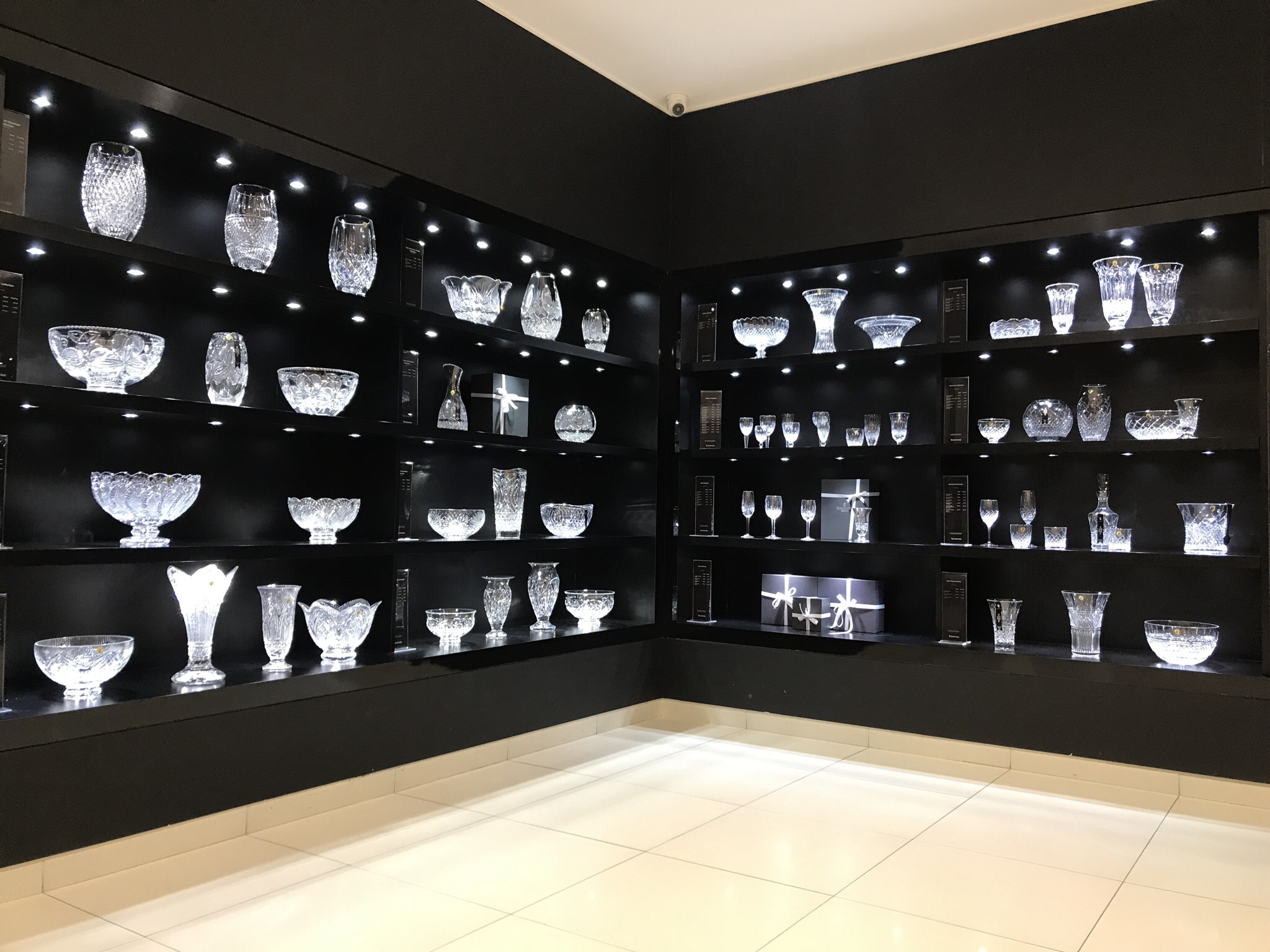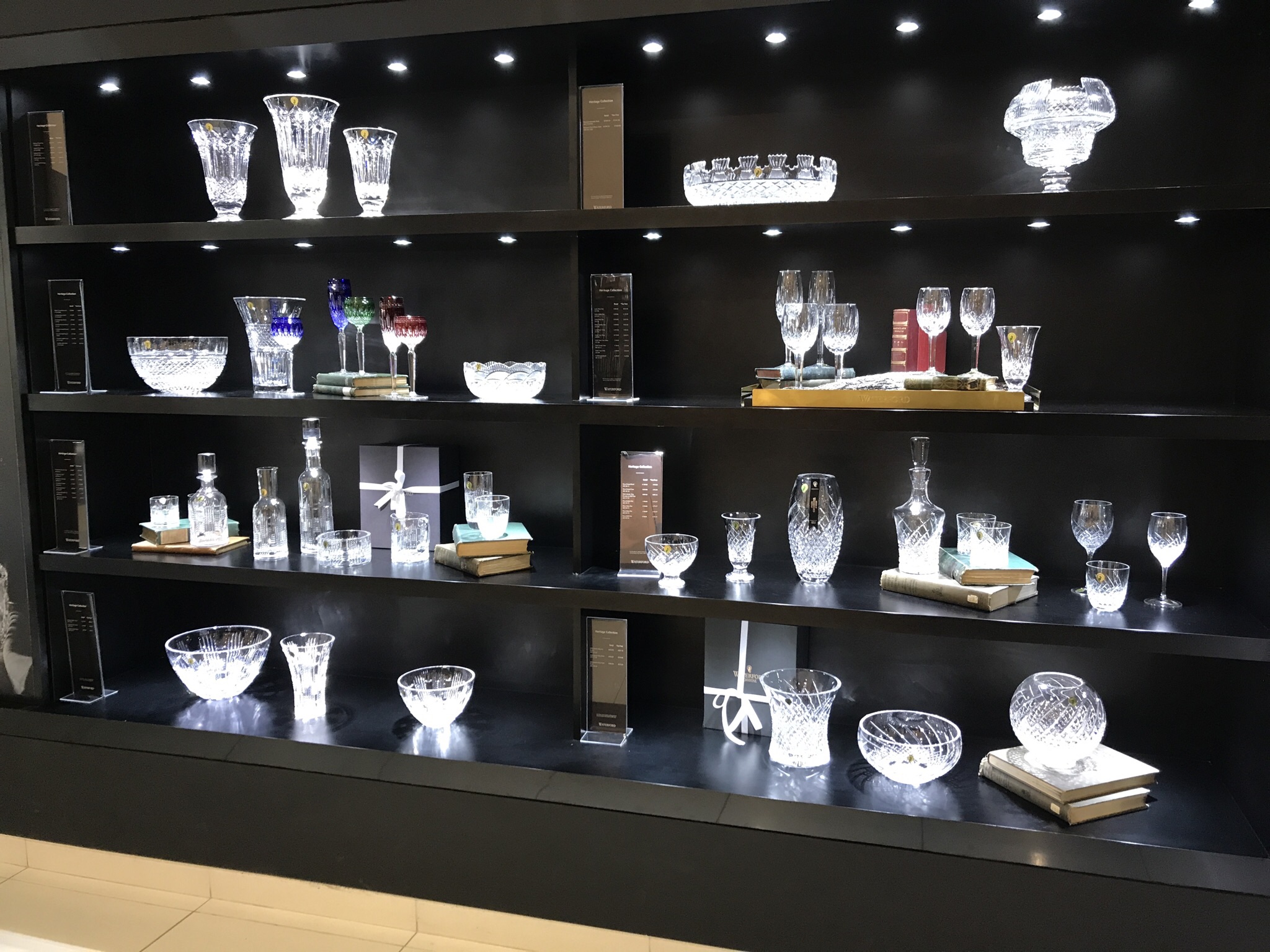 It's almost God's work.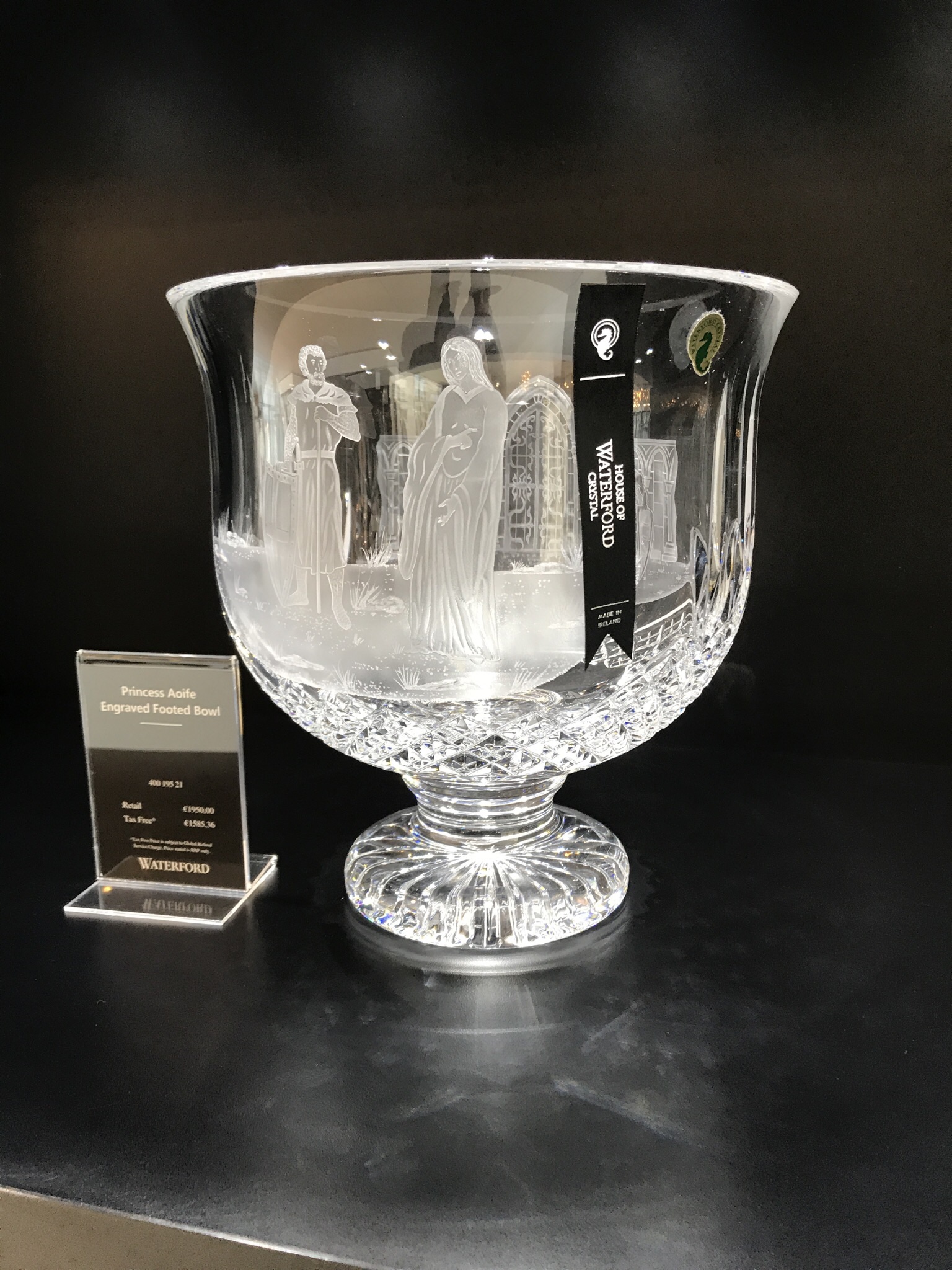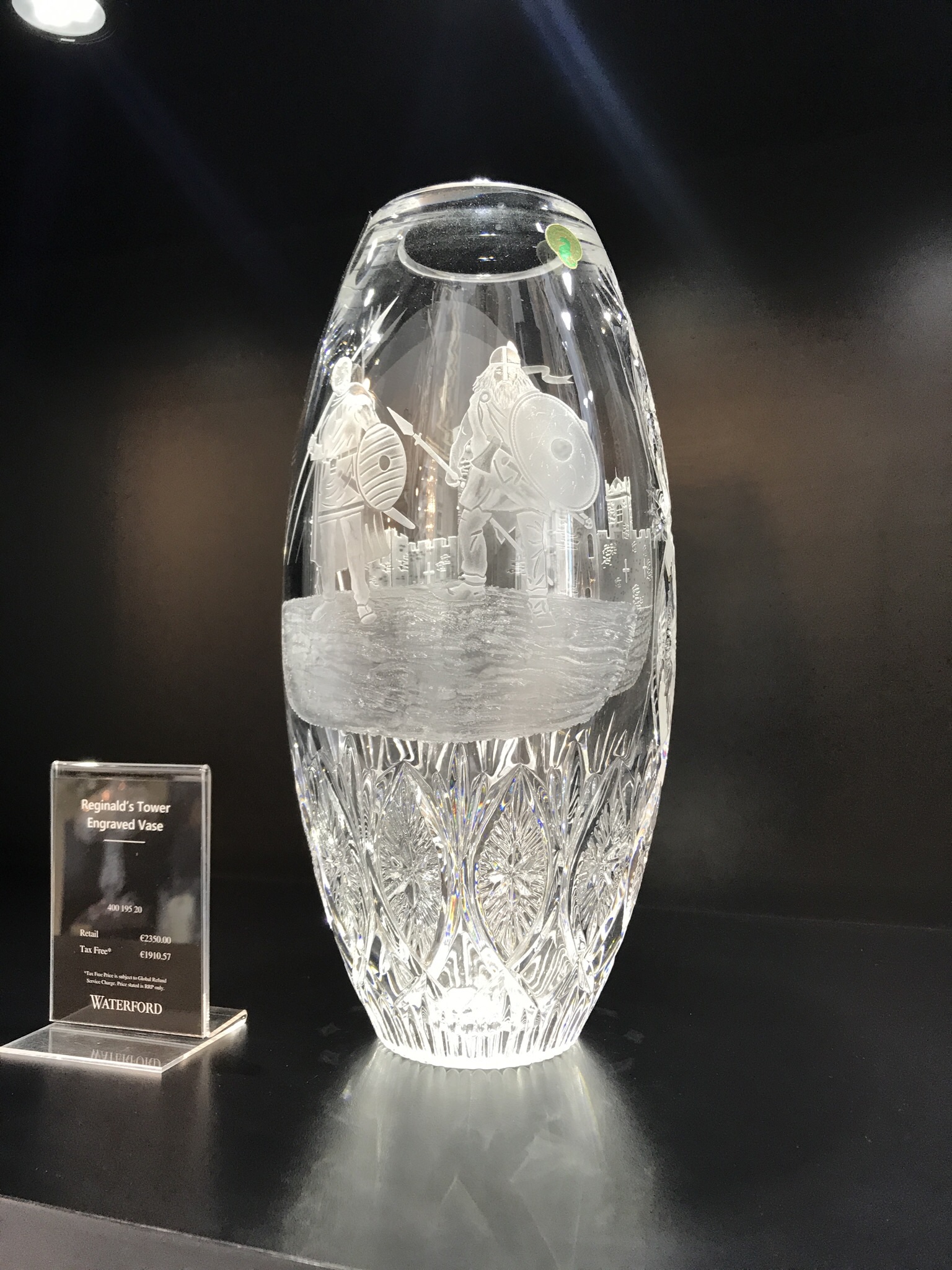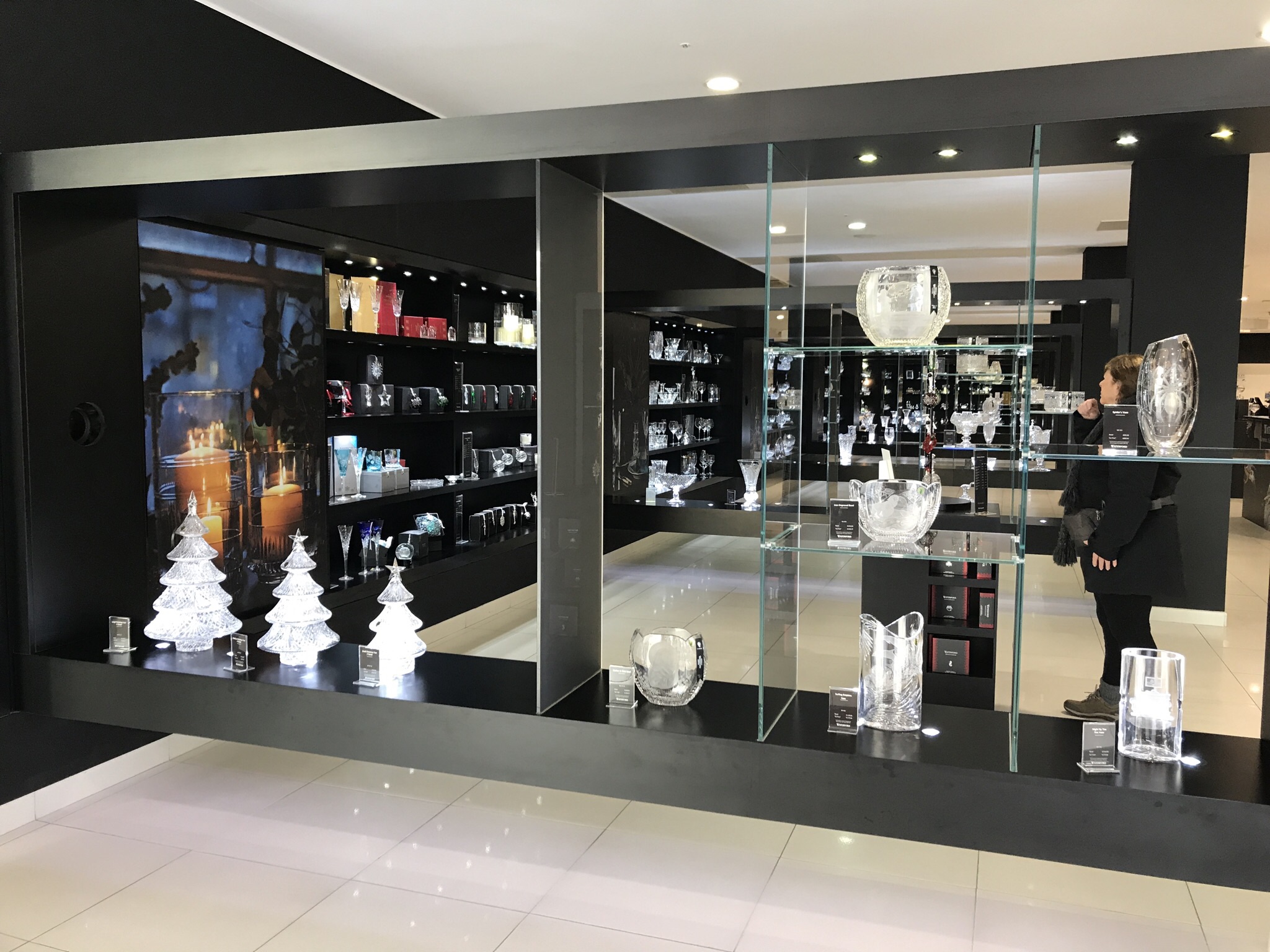 Inside the shop was so spacious.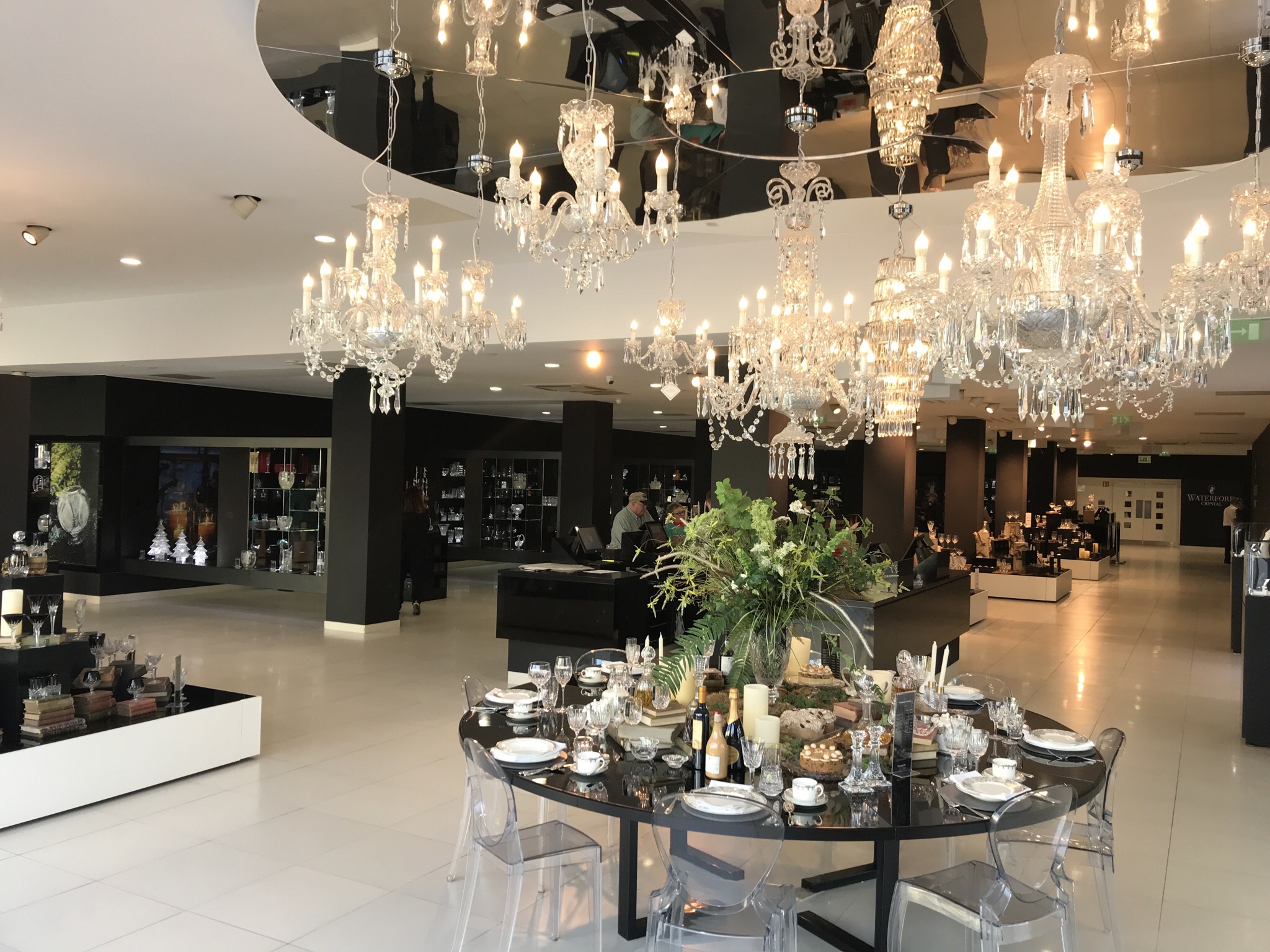 Shop itself was like a museum.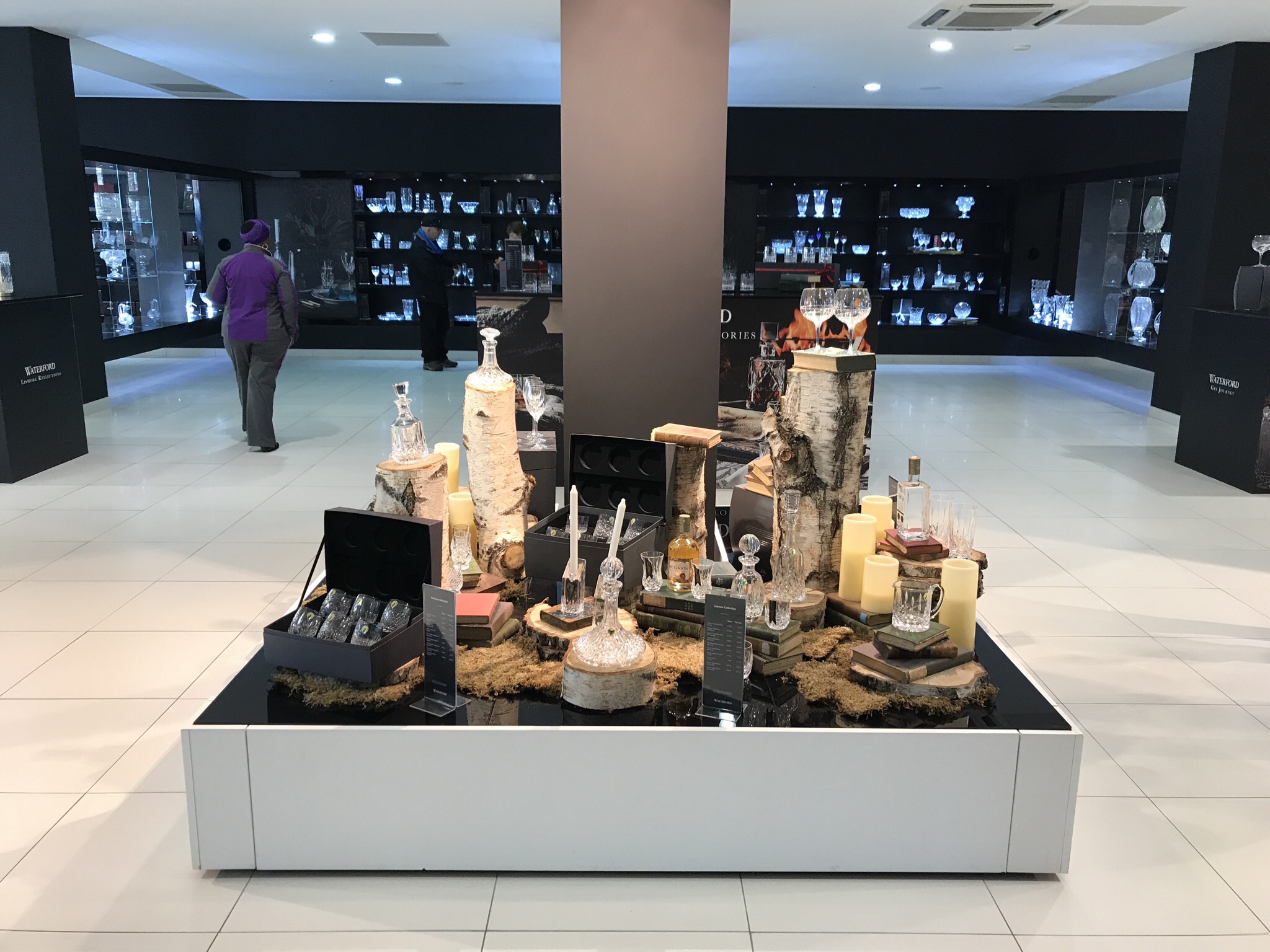 People in Waterford must be proud of those crystals.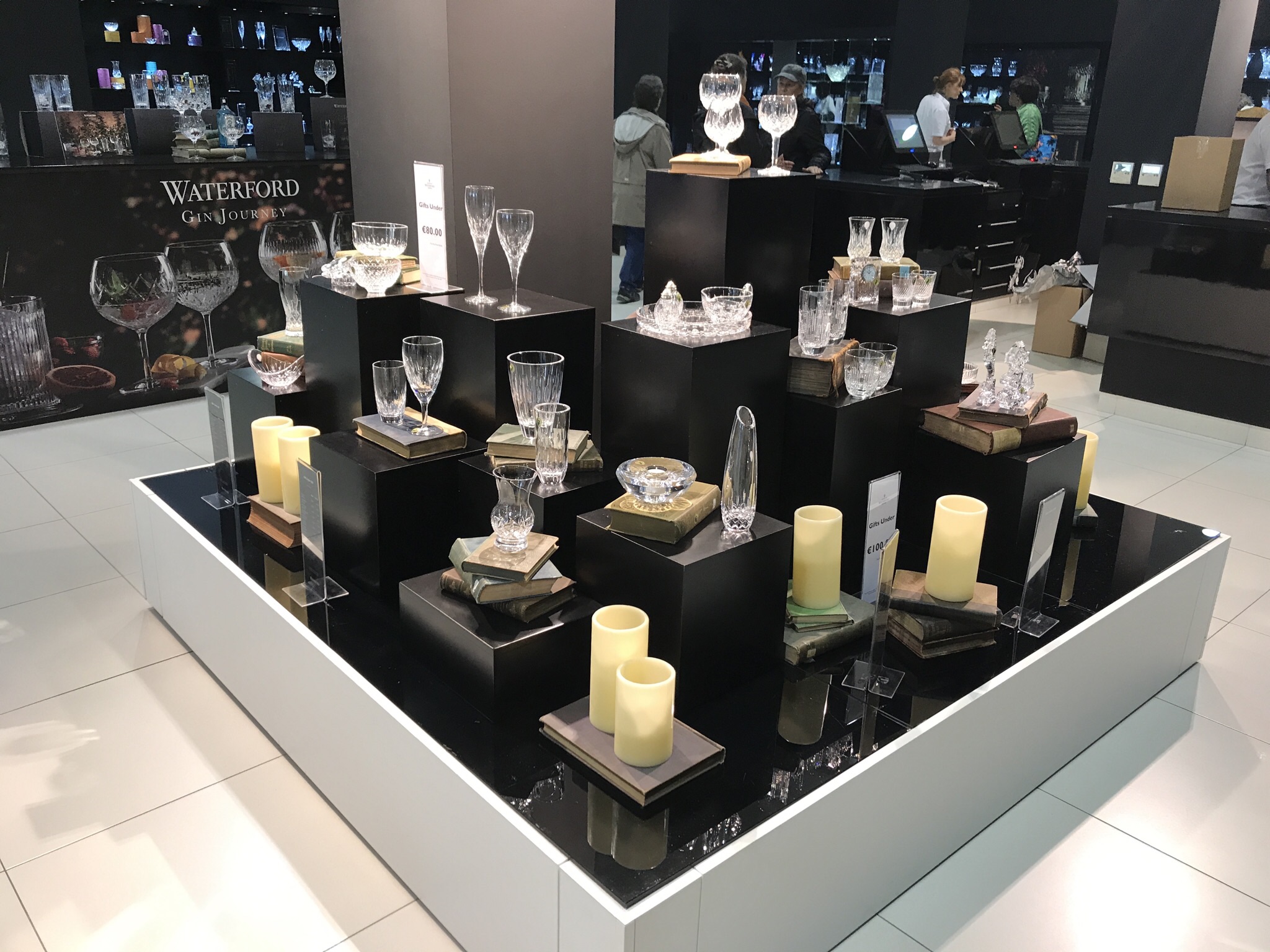 Must be good to have such a whiskey bottle and glass.
After that, I found this tower called Reginald's tower. Luckily, it offered free admission today.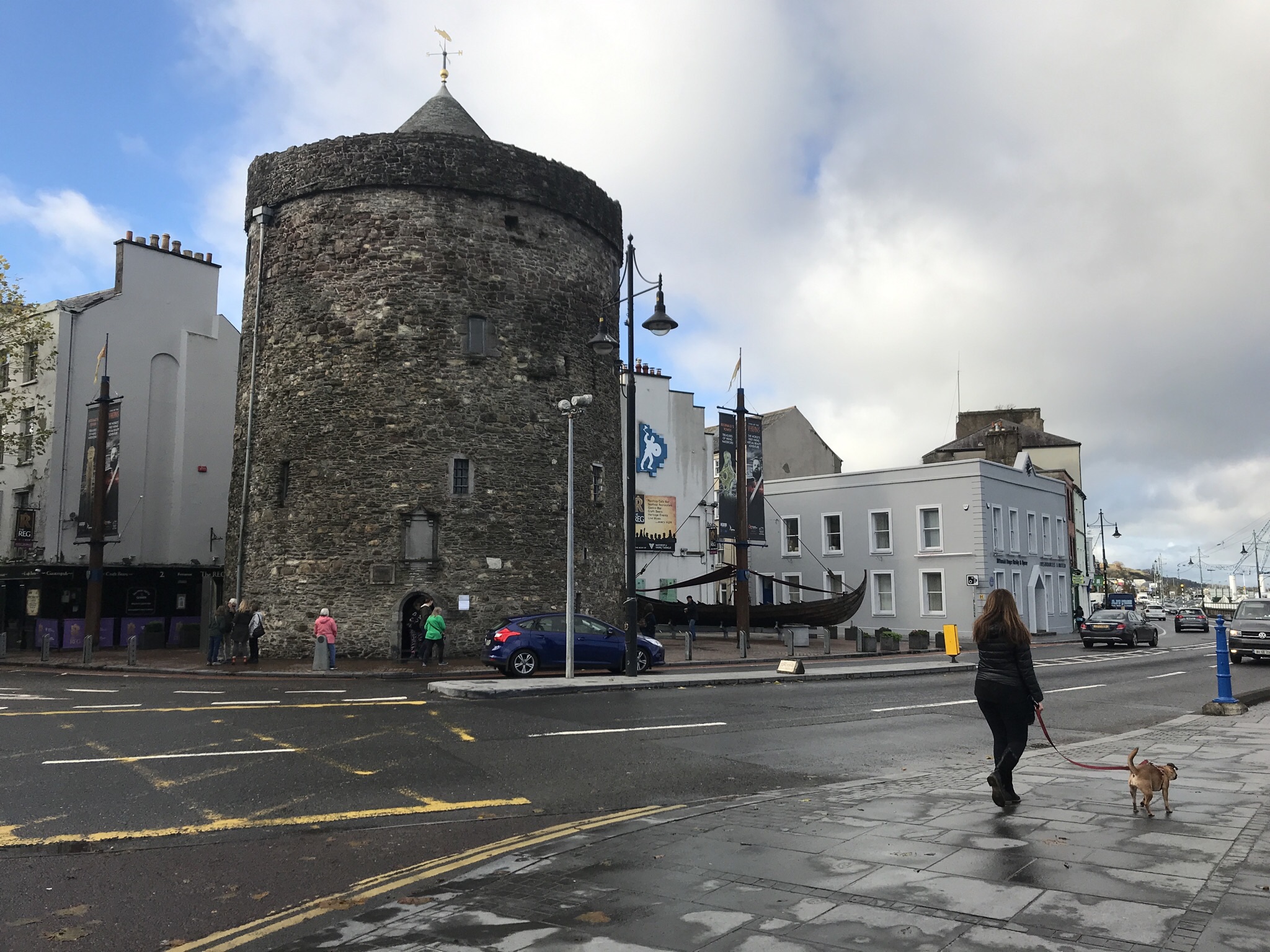 I came inside and enjoyed a short self guided tour.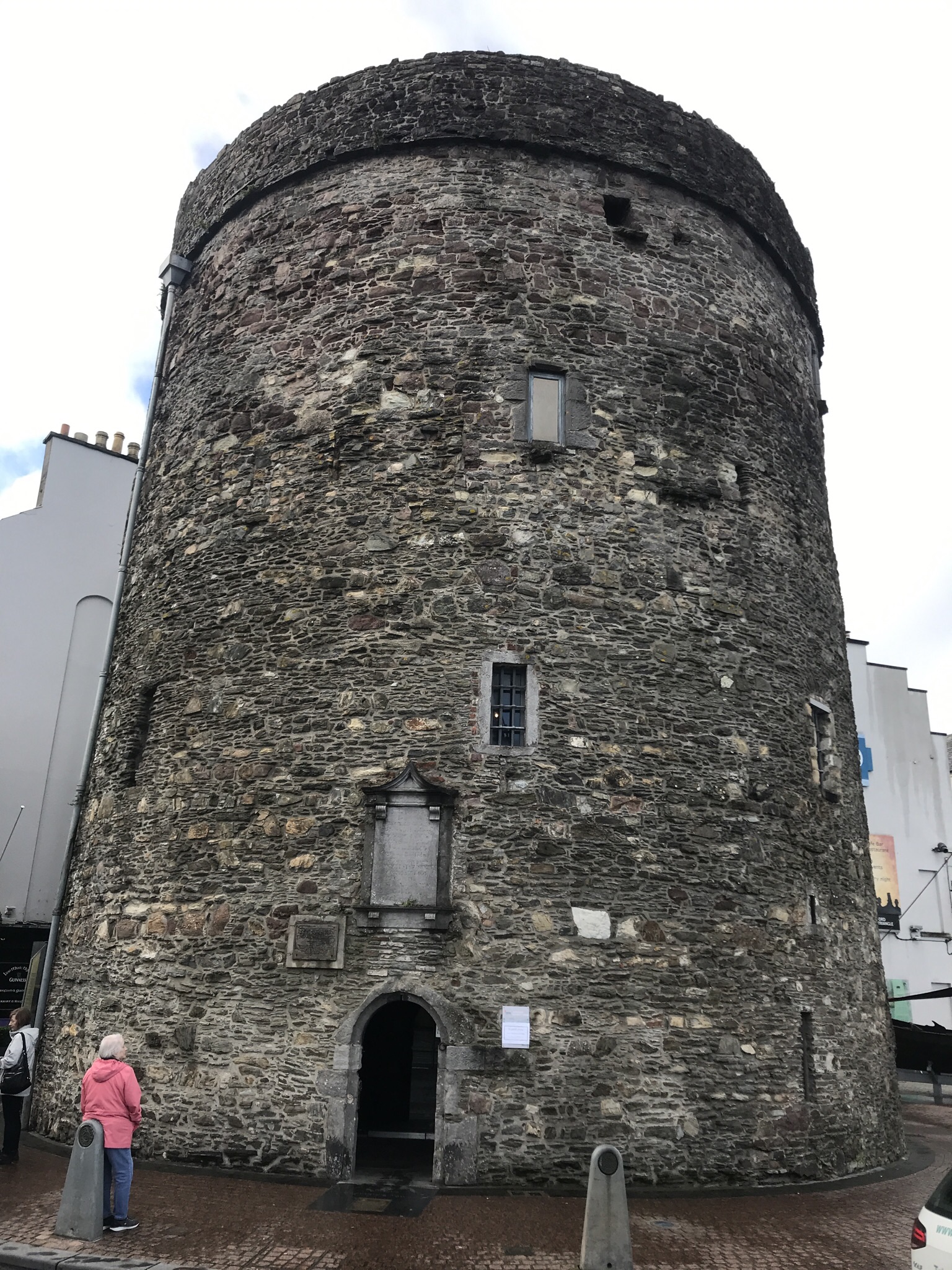 Reception desk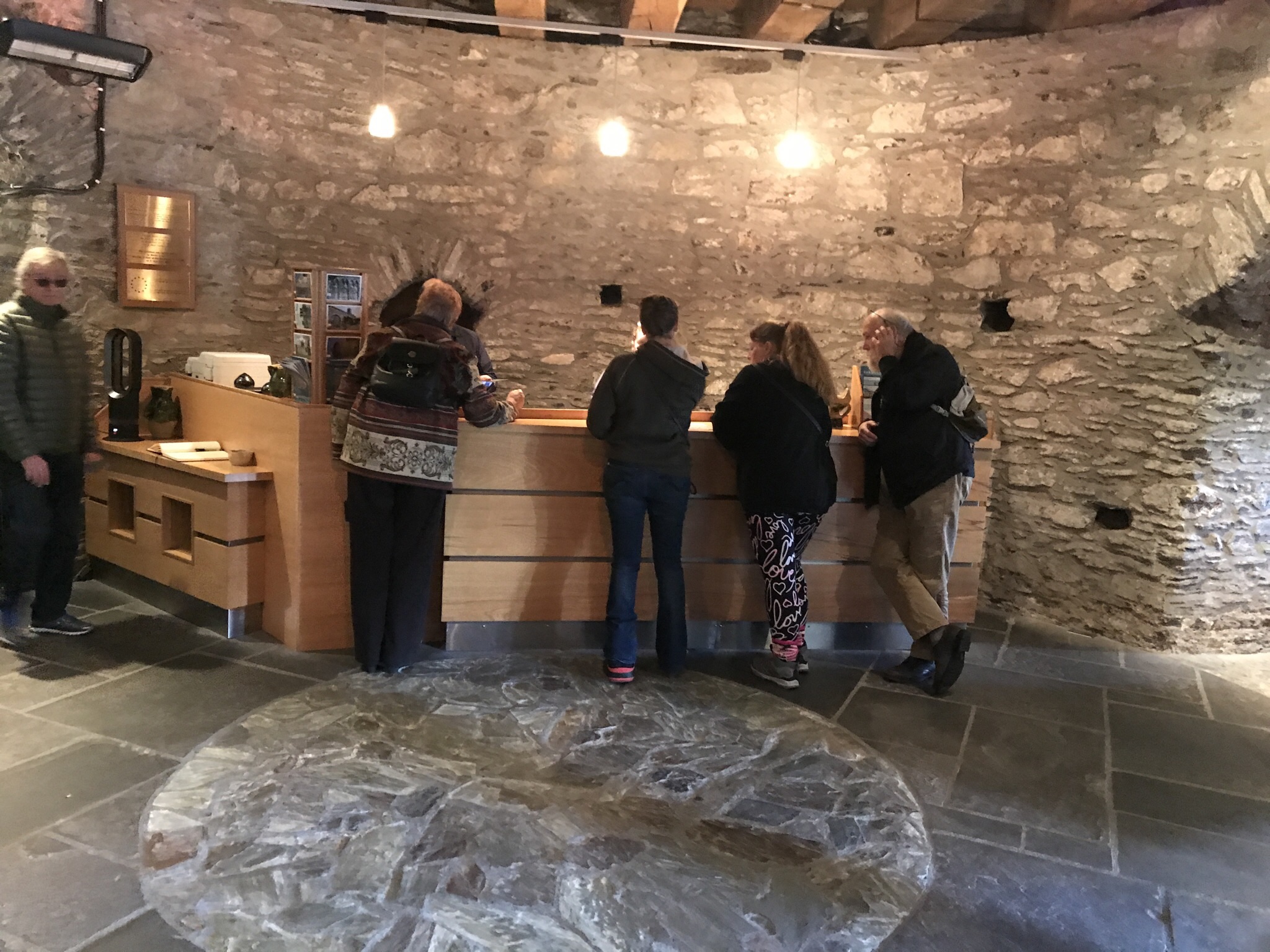 Going up the stairs..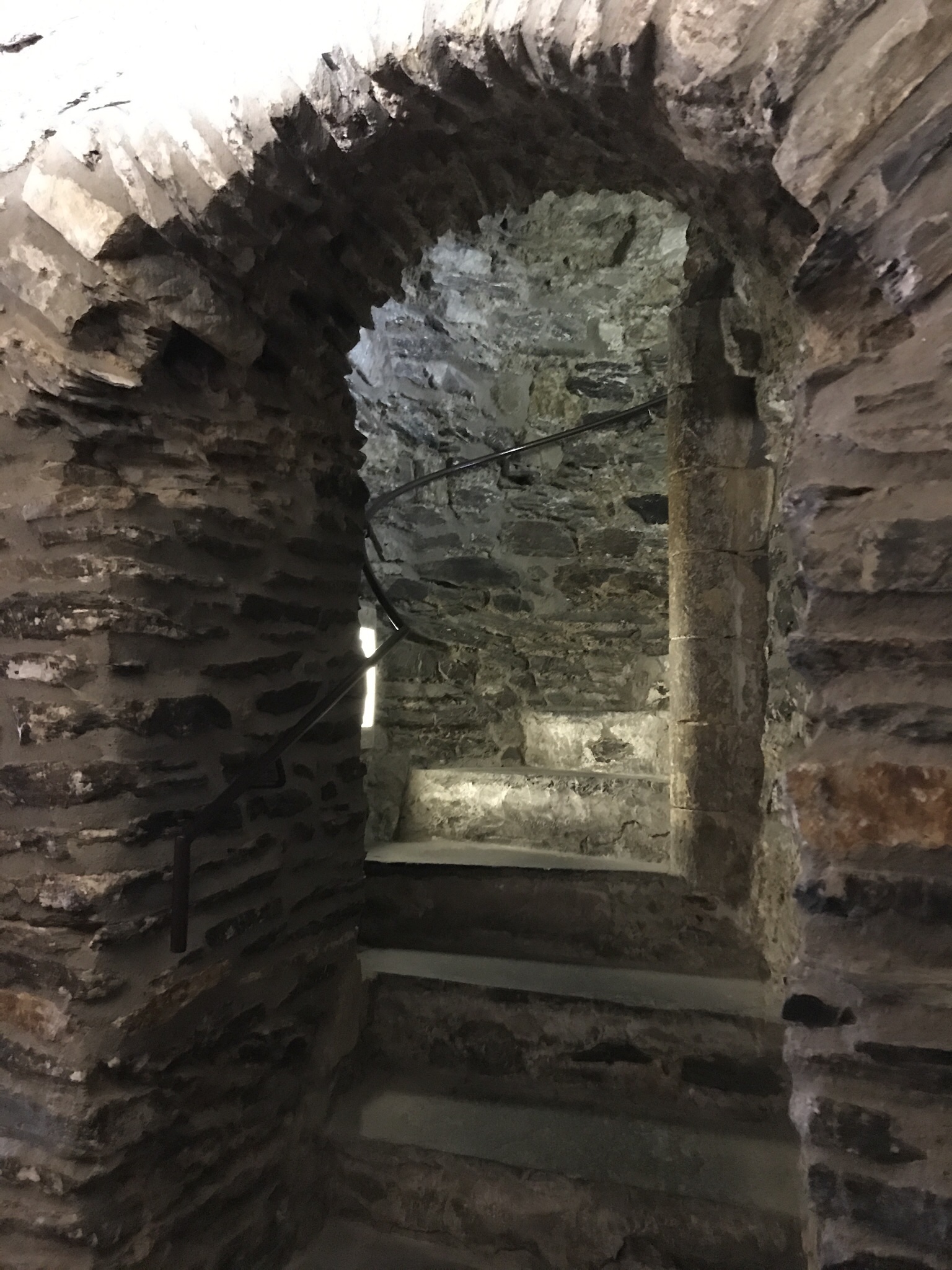 Surrounded by stone walls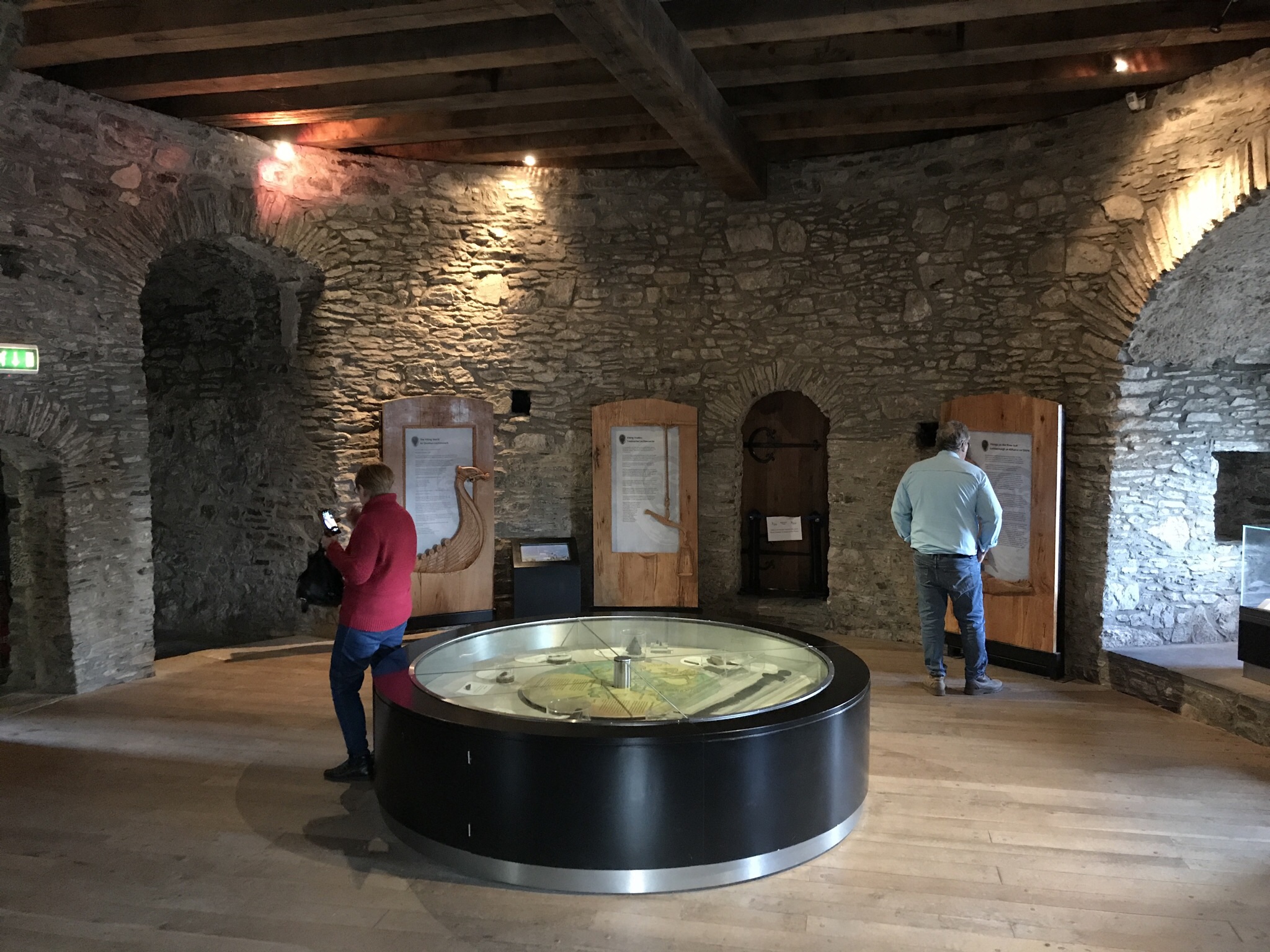 I could see some exhibitions inside.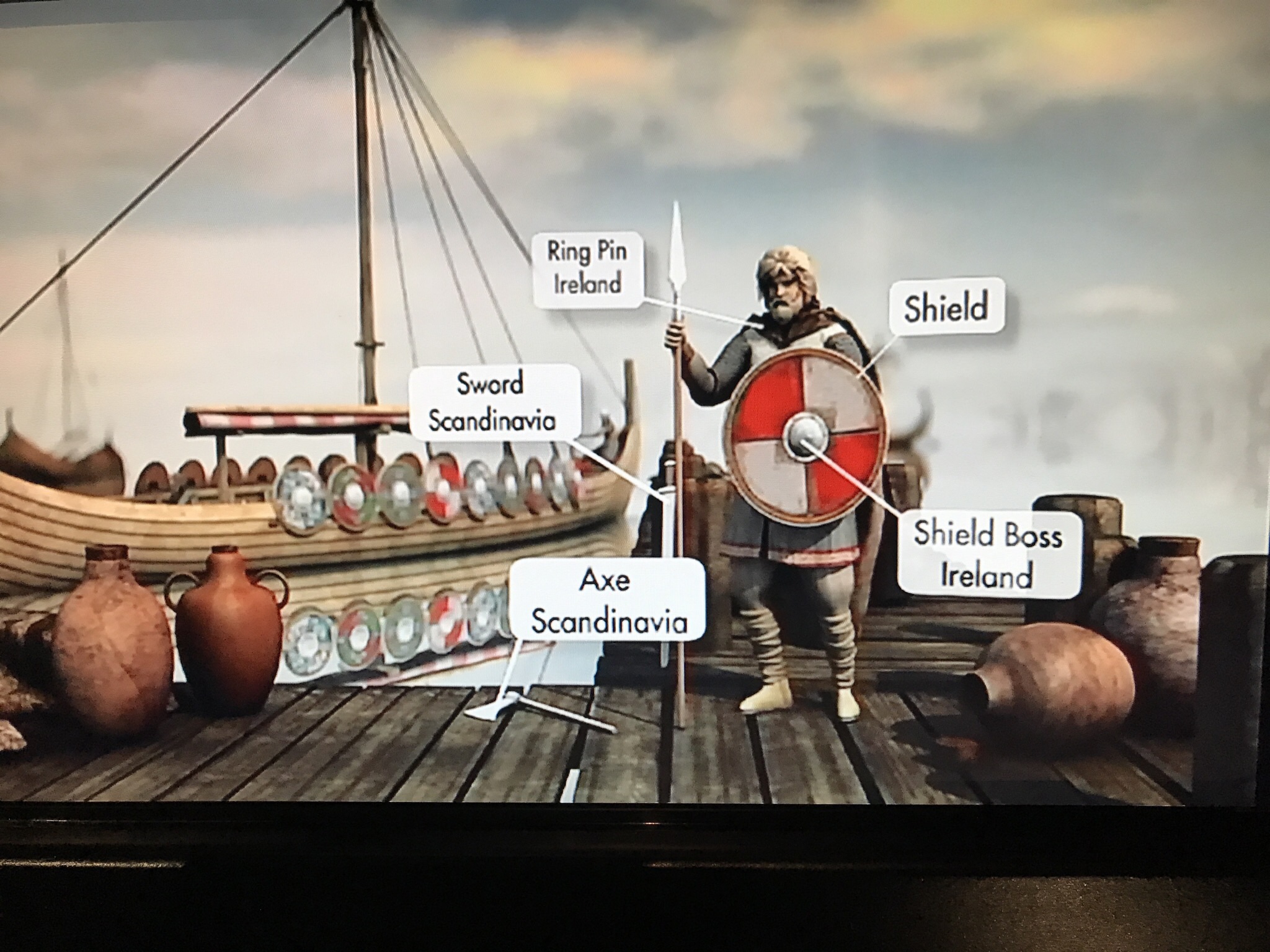 Video show on the top floor.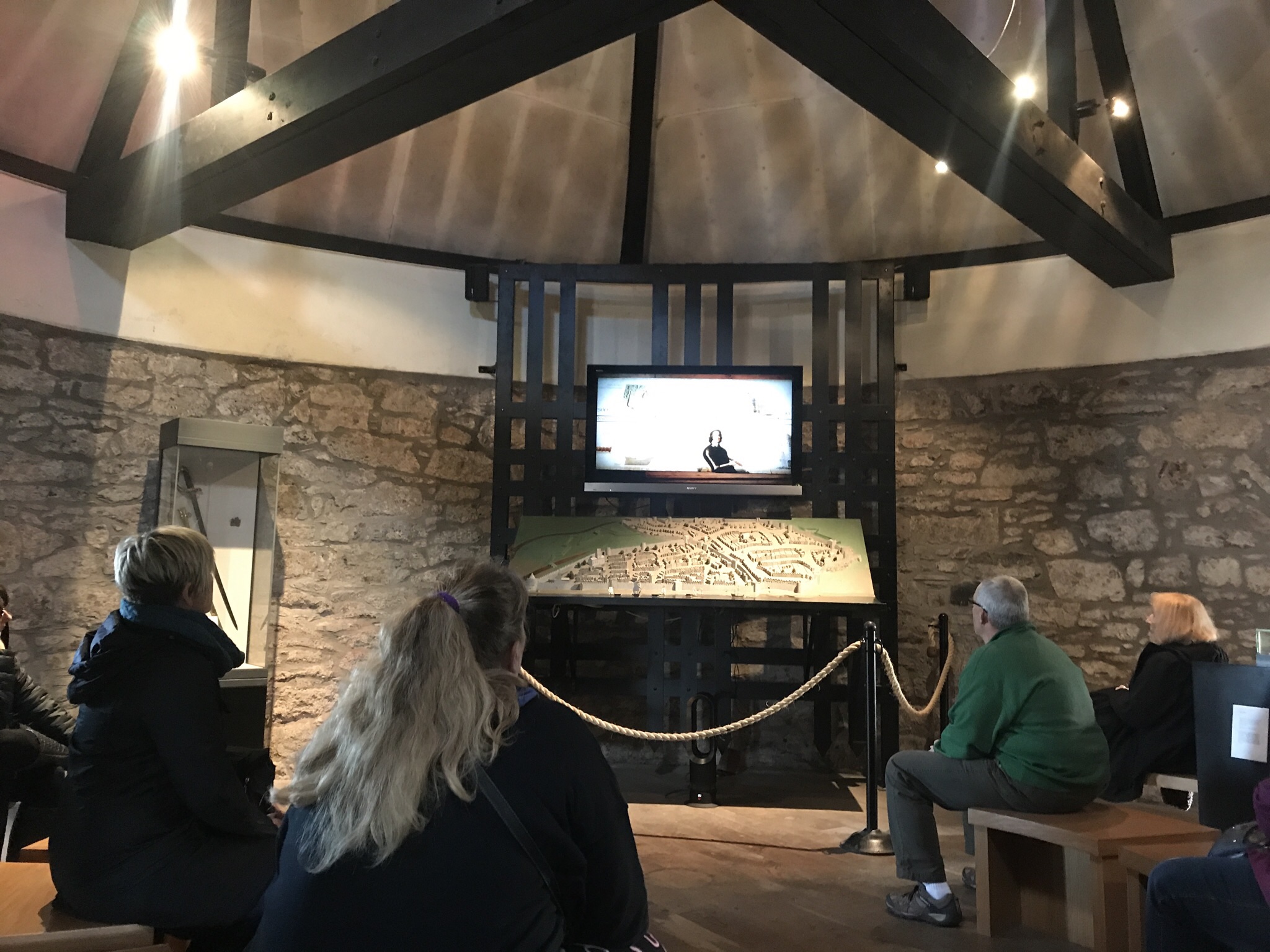 Model village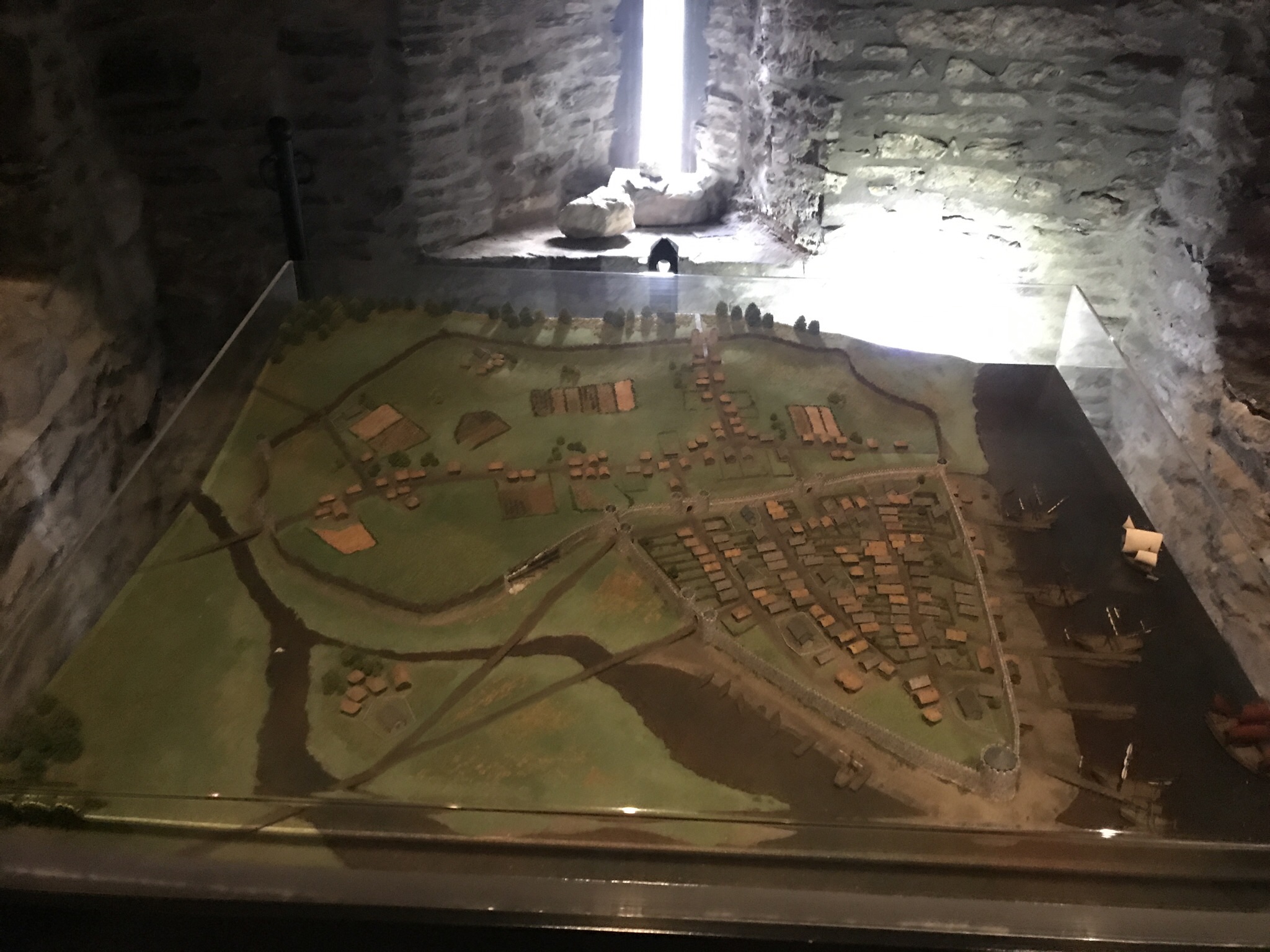 After that, I walked the river side street.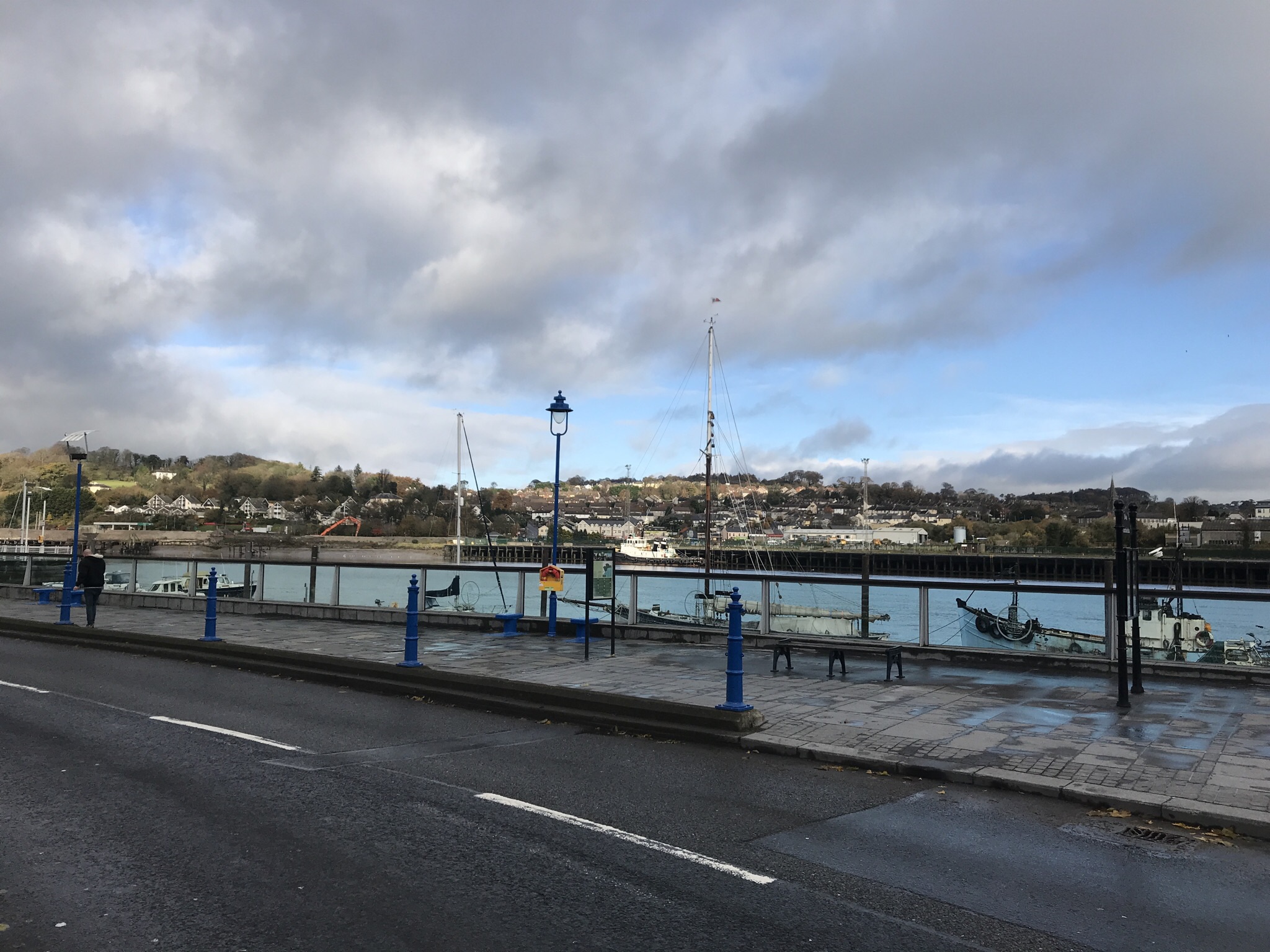 Nice color coffee shop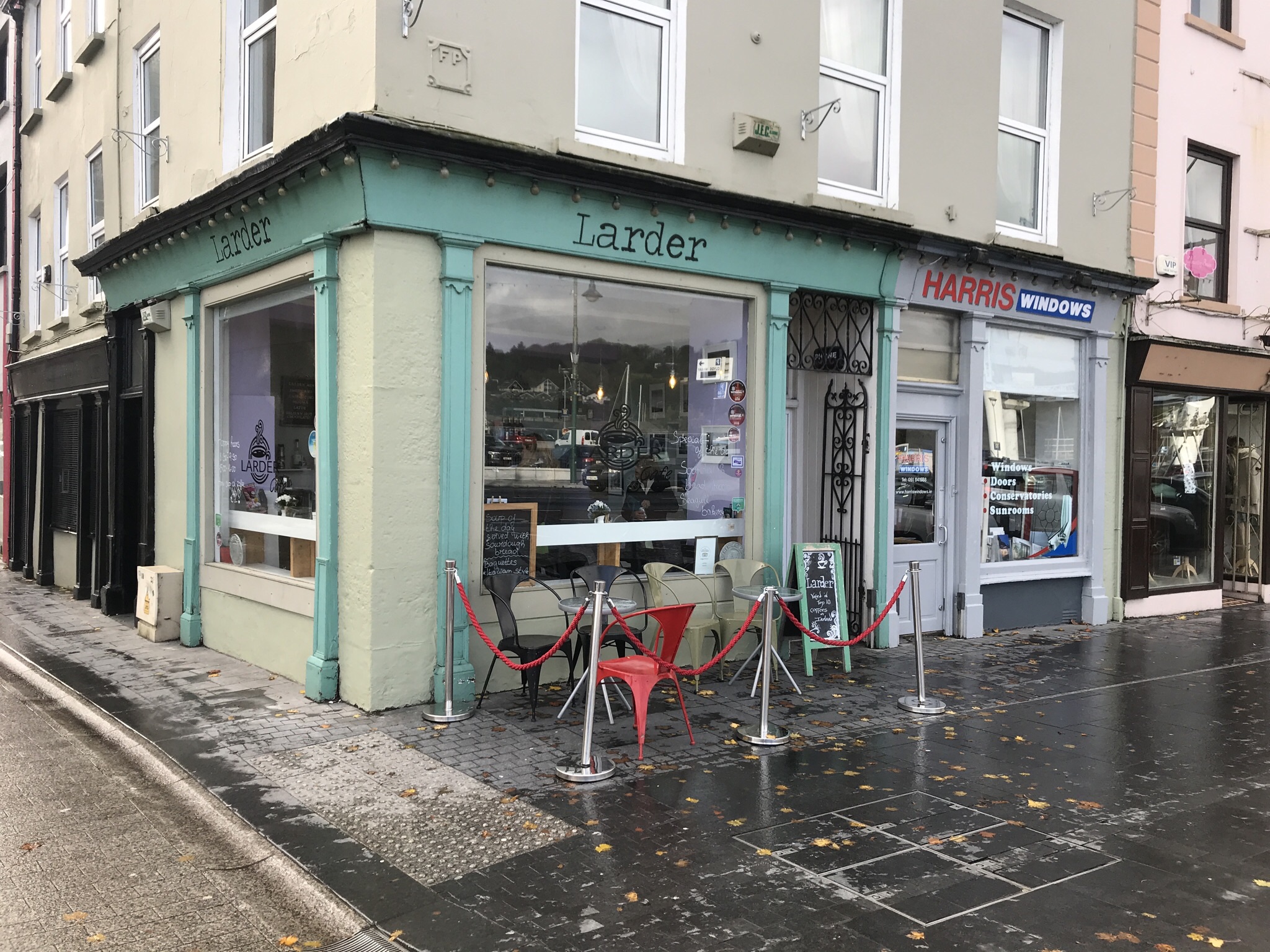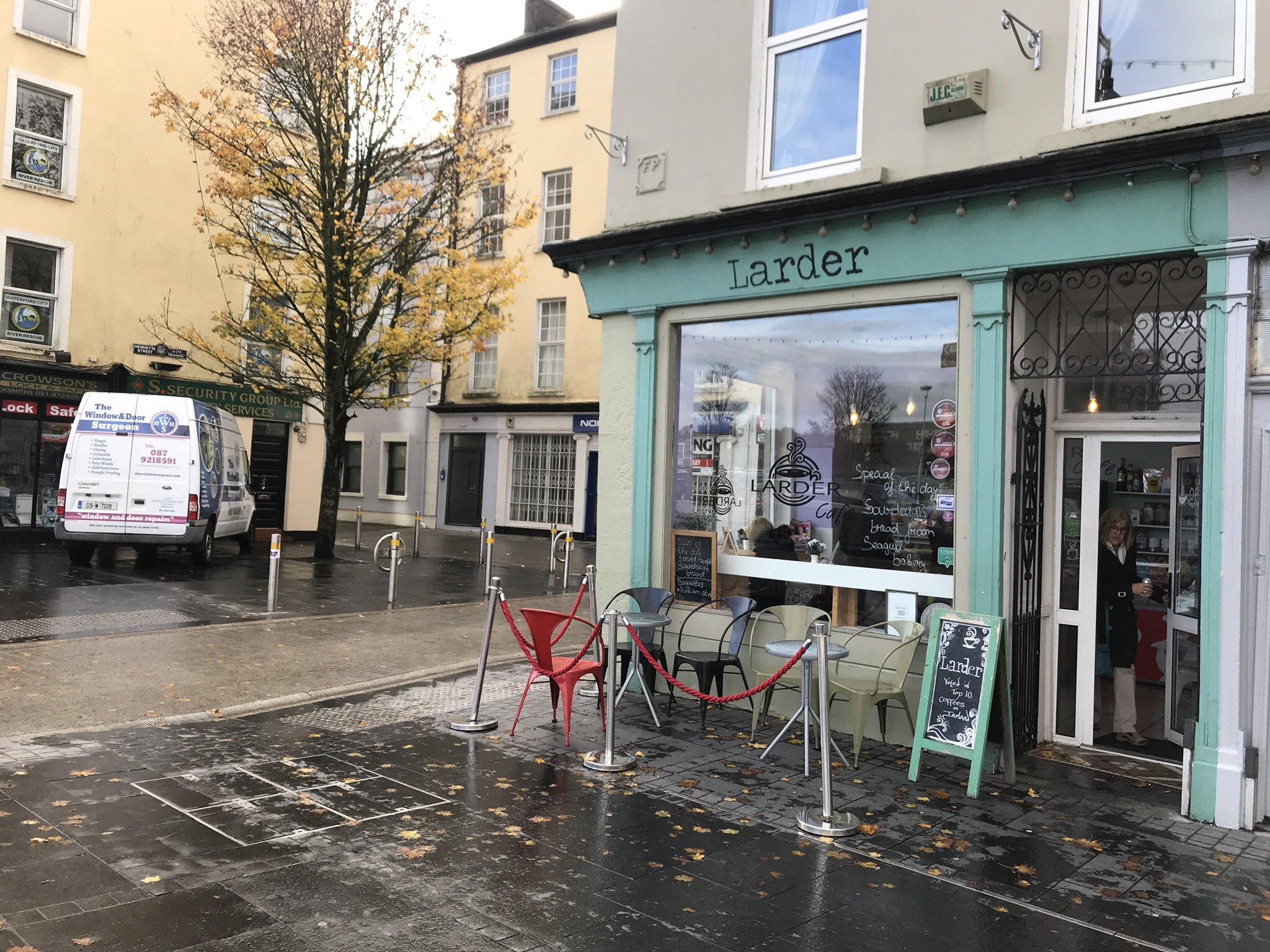 Musical instrument shop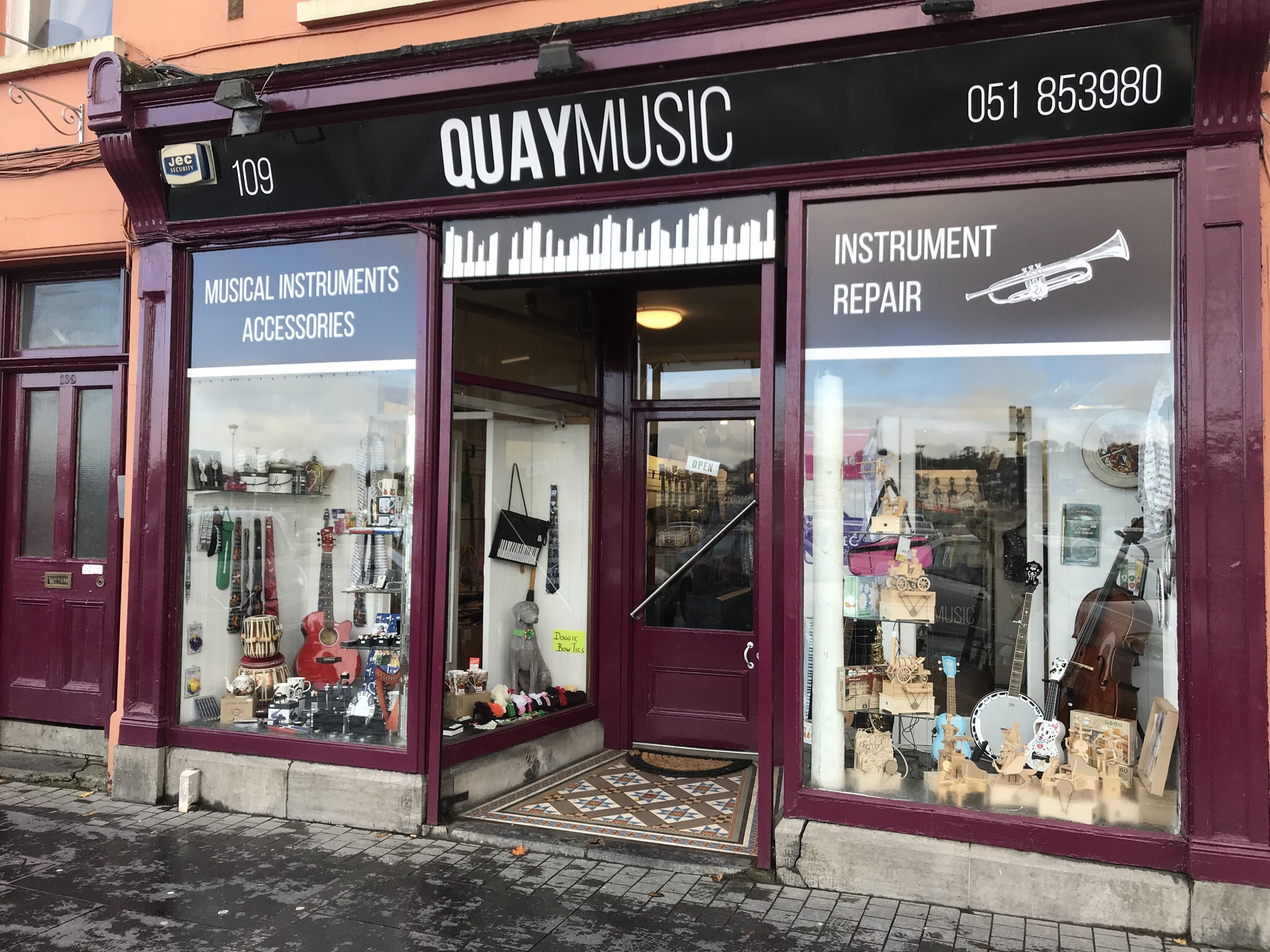 Many things in the window.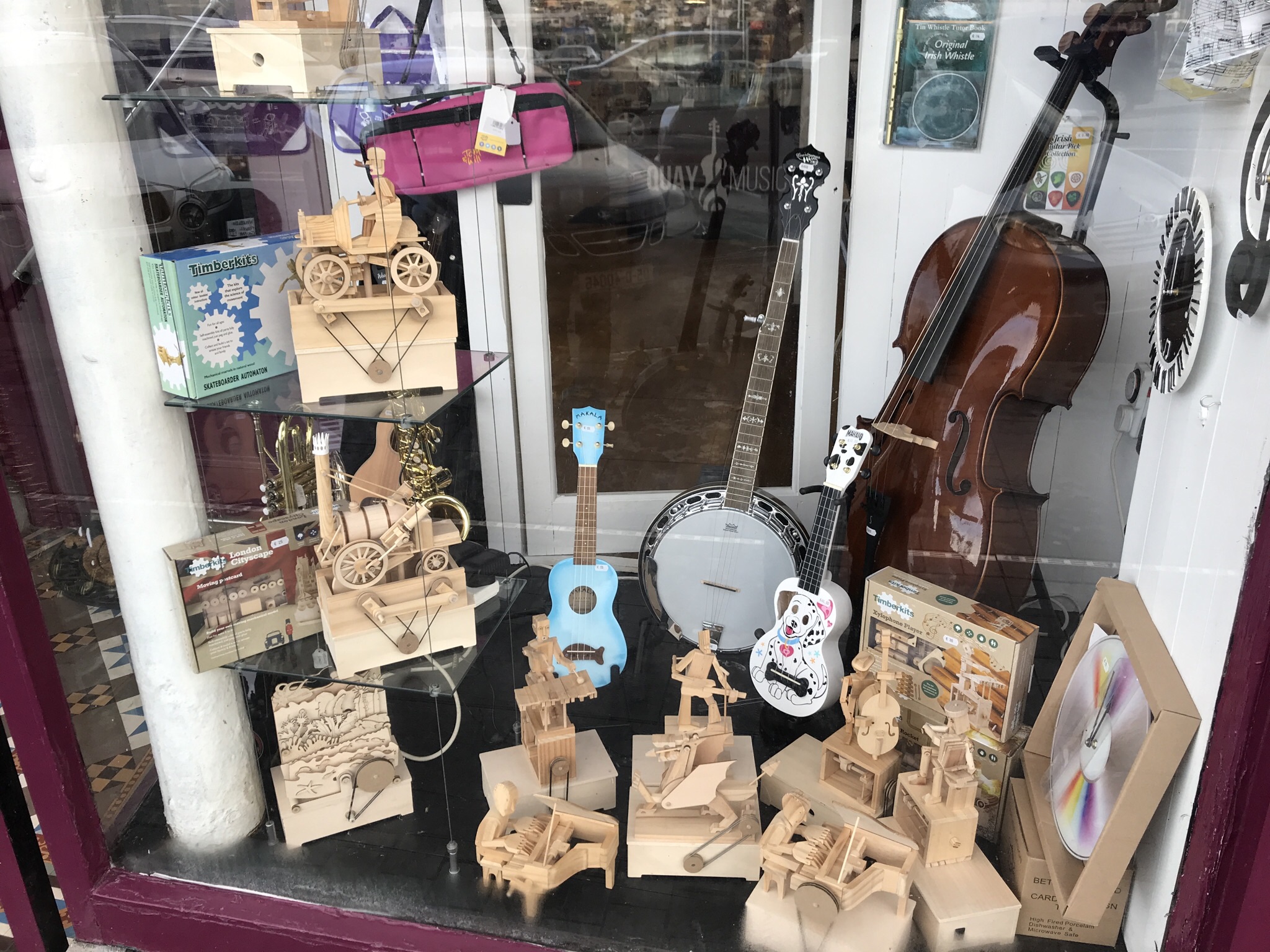 Those were moving and played their instruments.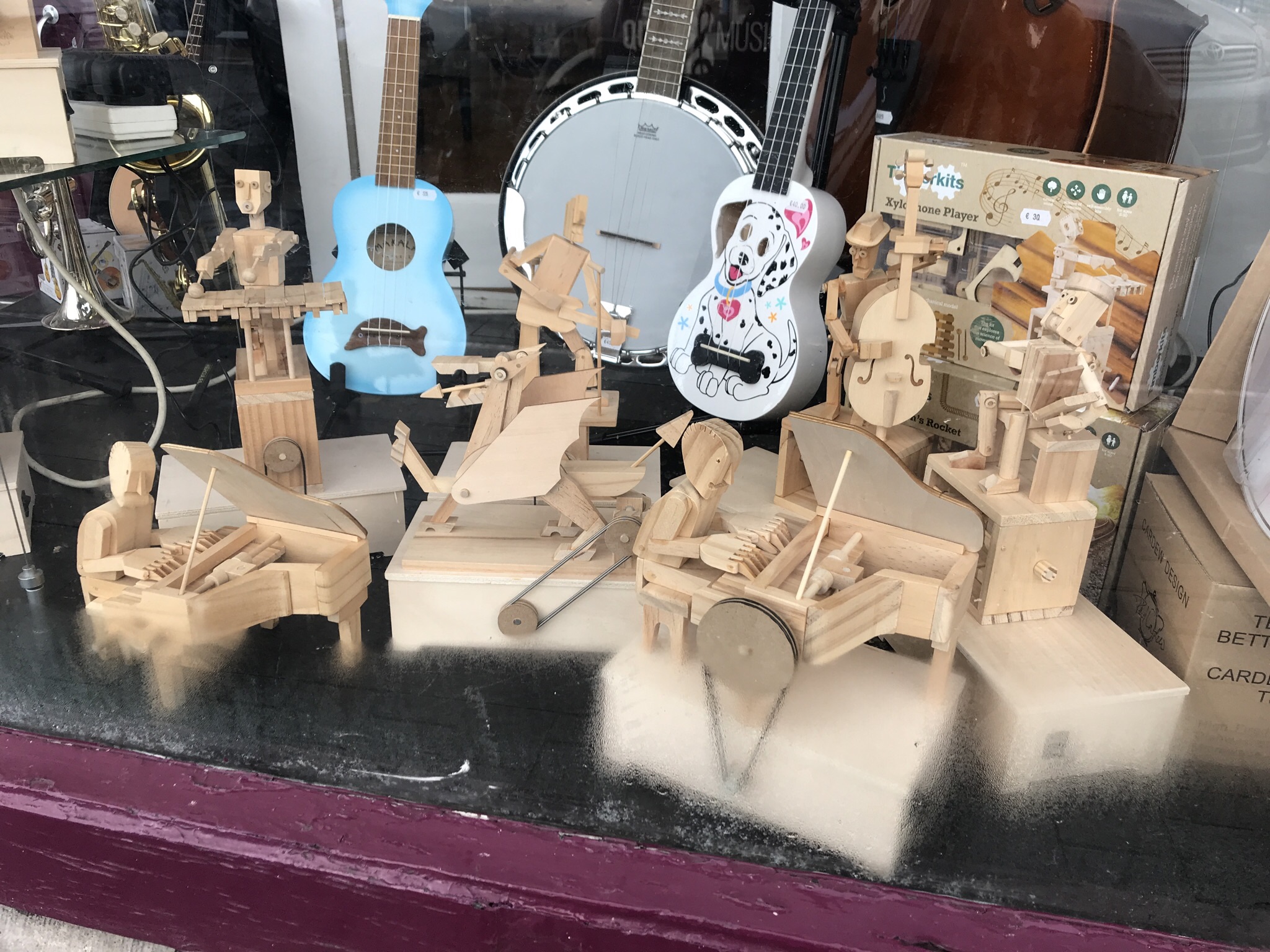 Wall paint art again, I could see them in some places in this town.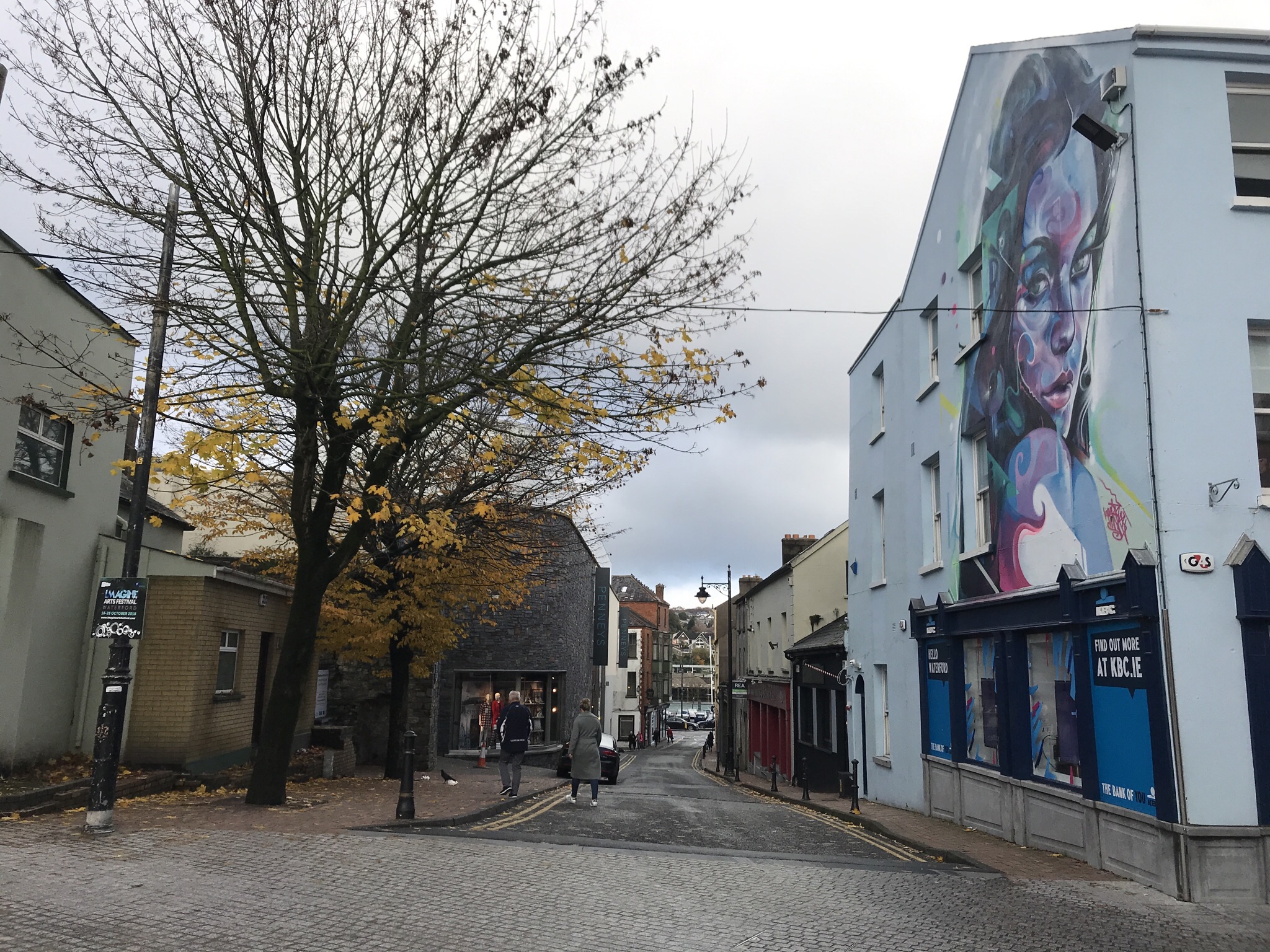 I found a shopping mall and came inside.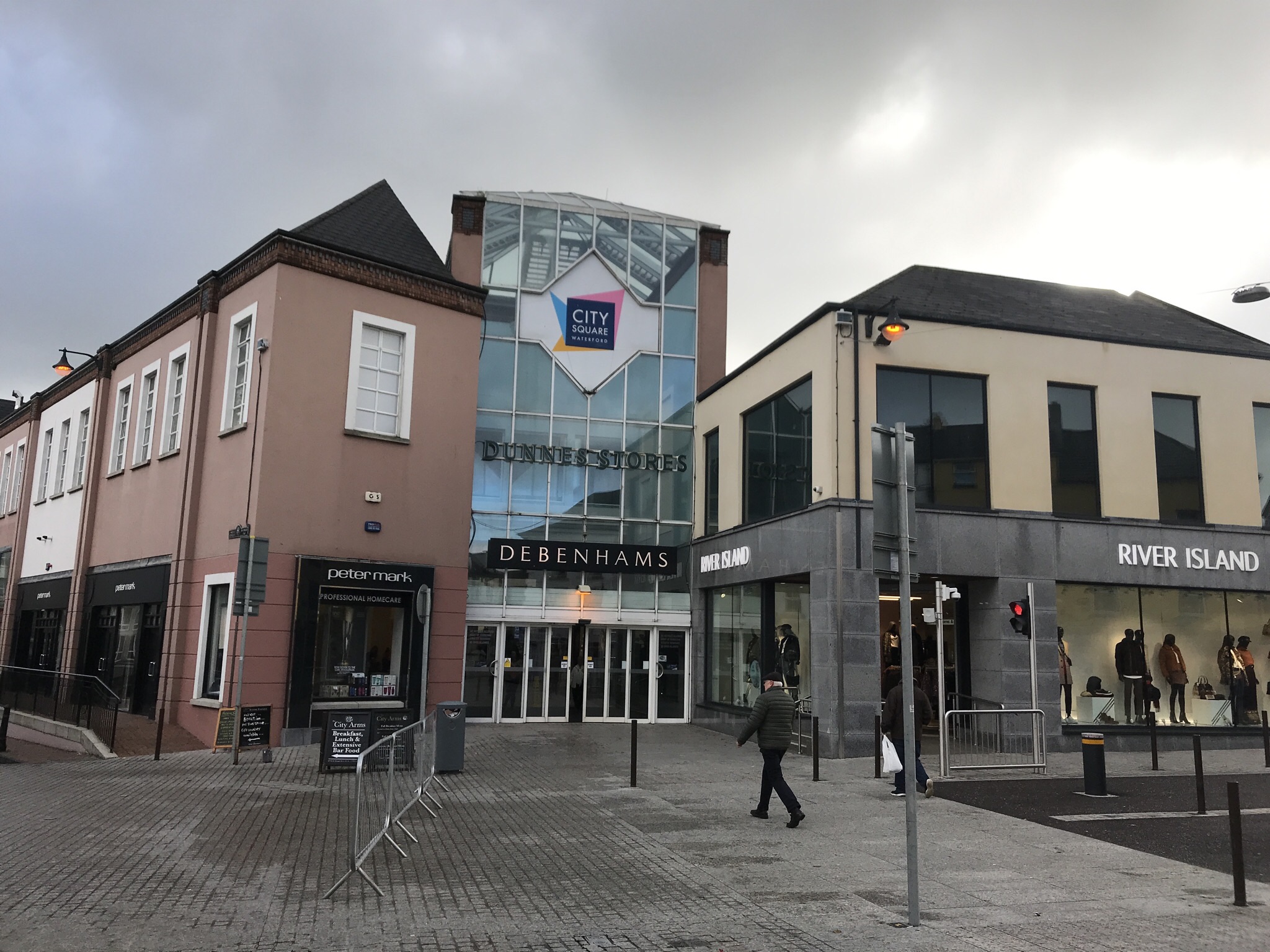 Cookie monster pants, how nice they are. It's a must item in this winter, don't you think?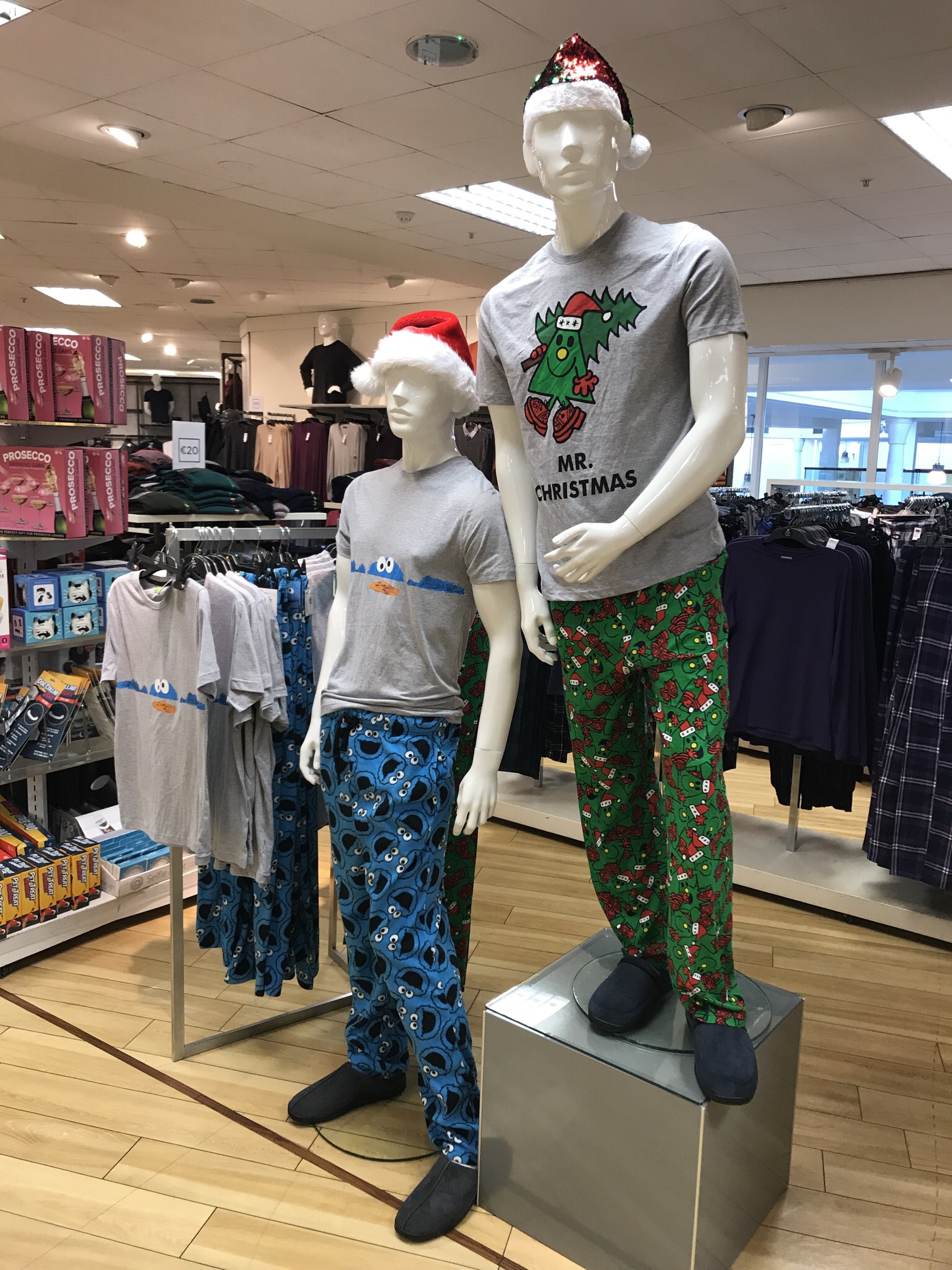 Xmas season is coming.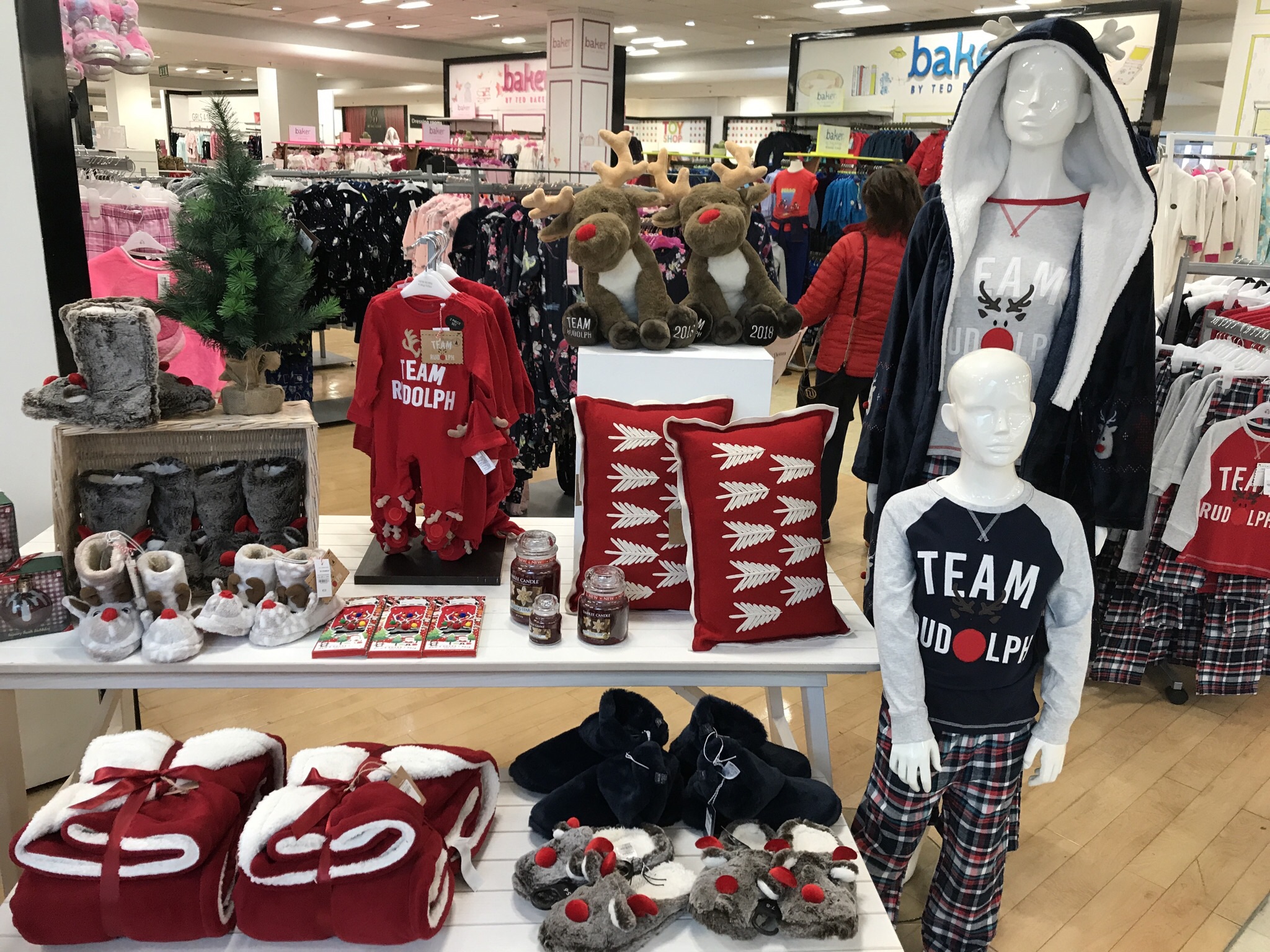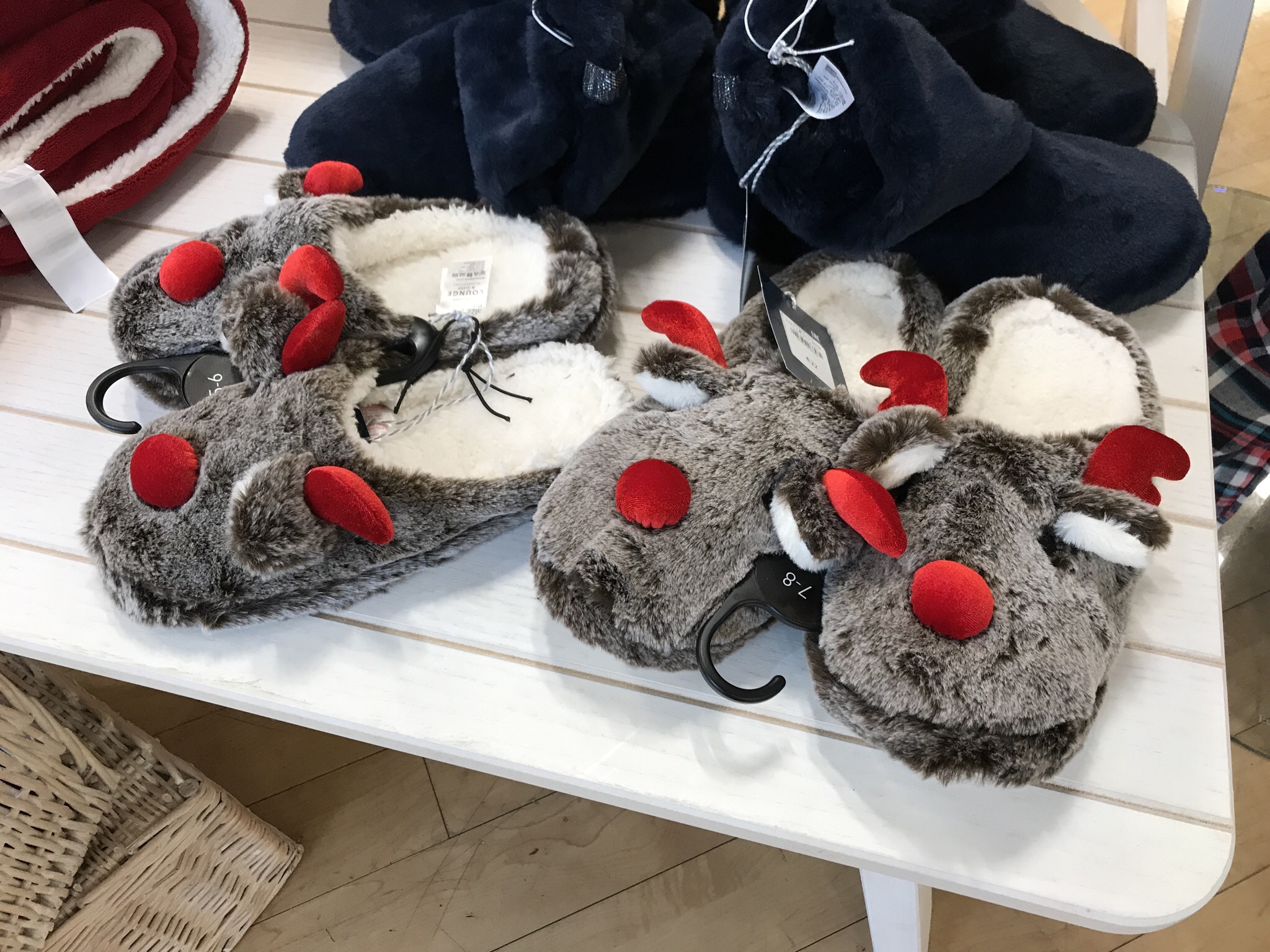 Seeing local shops was fun for me especially in Ireland since I had no image for Ireland.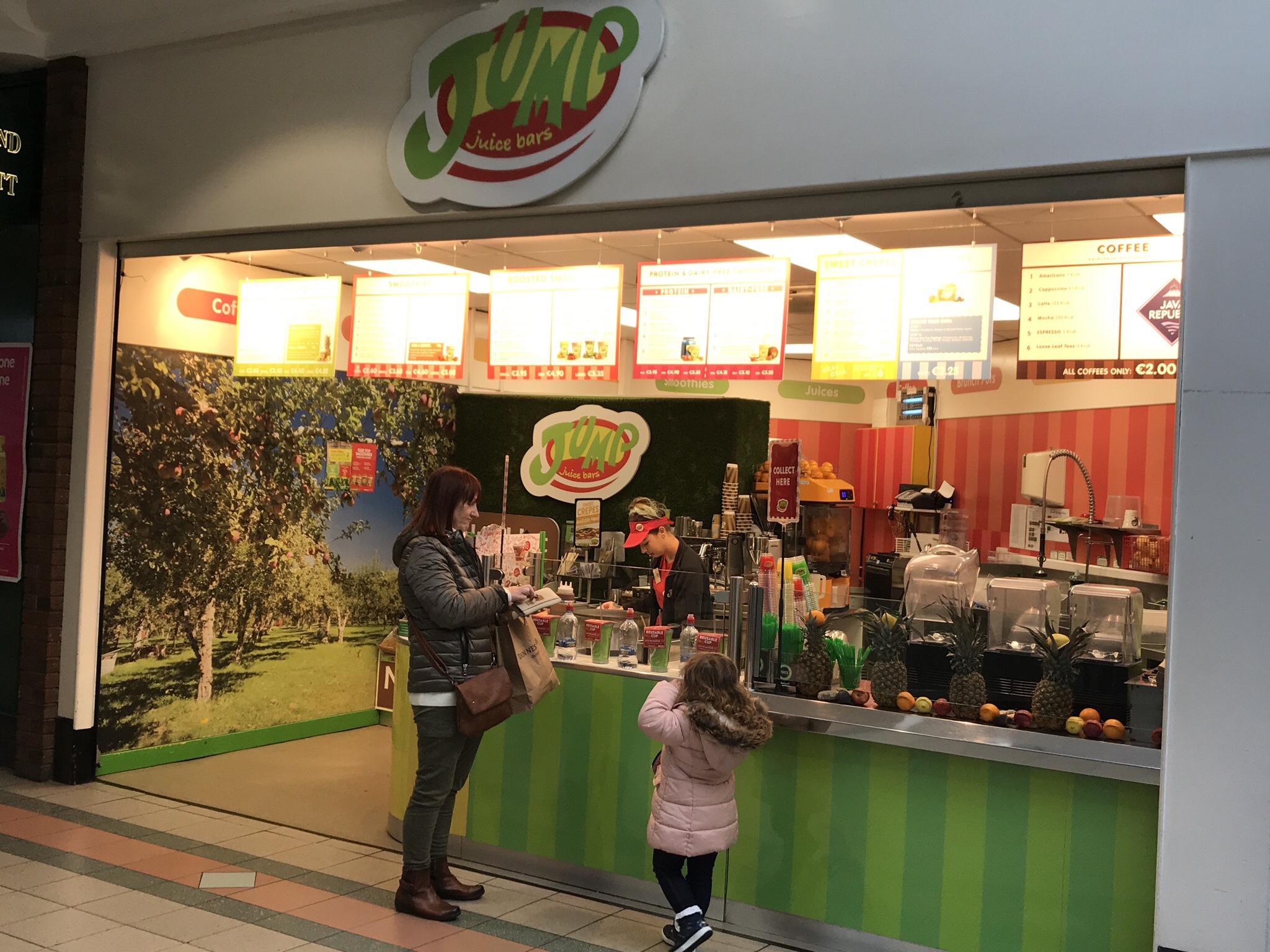 Just a game shop.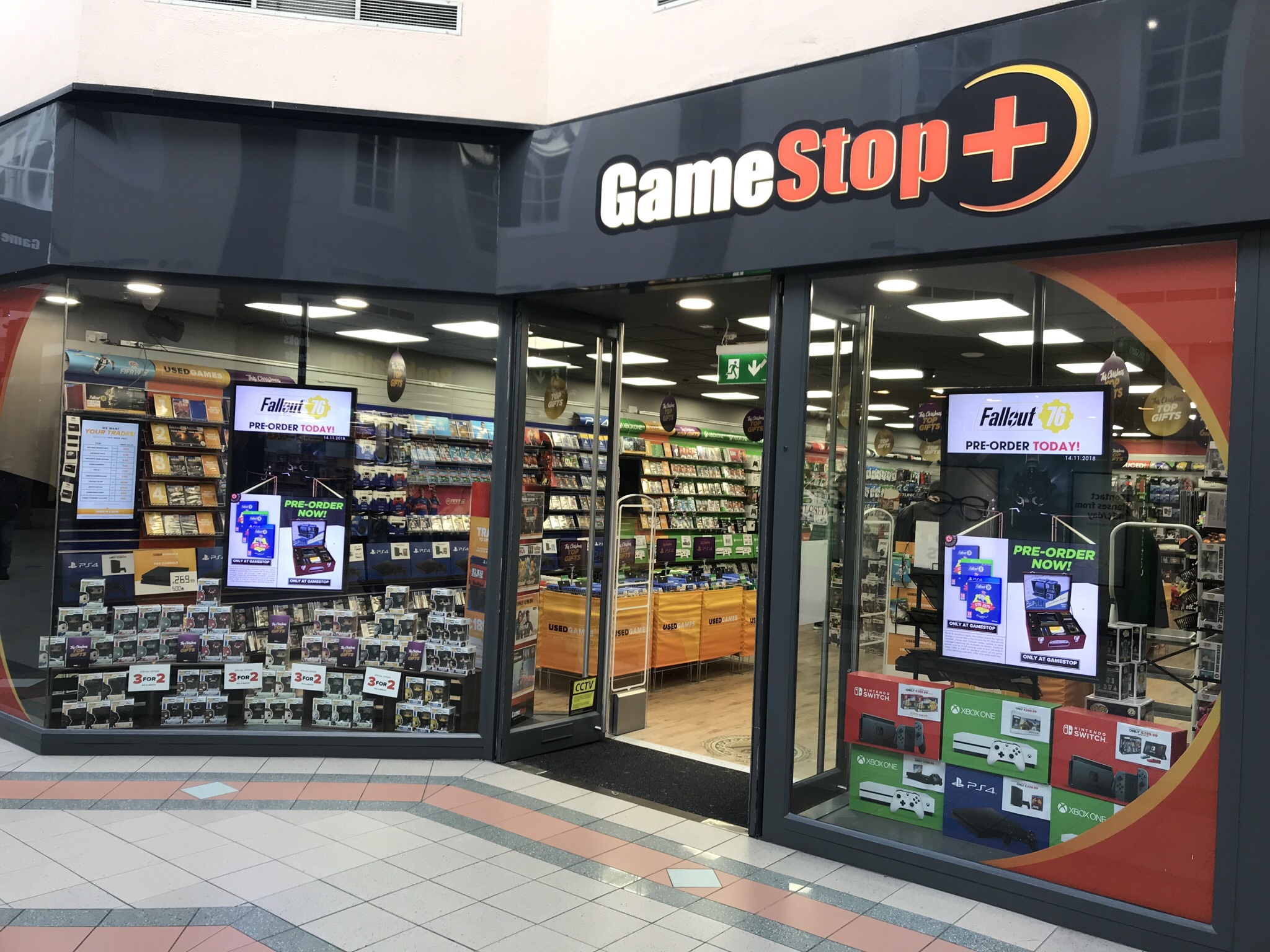 Just a book store.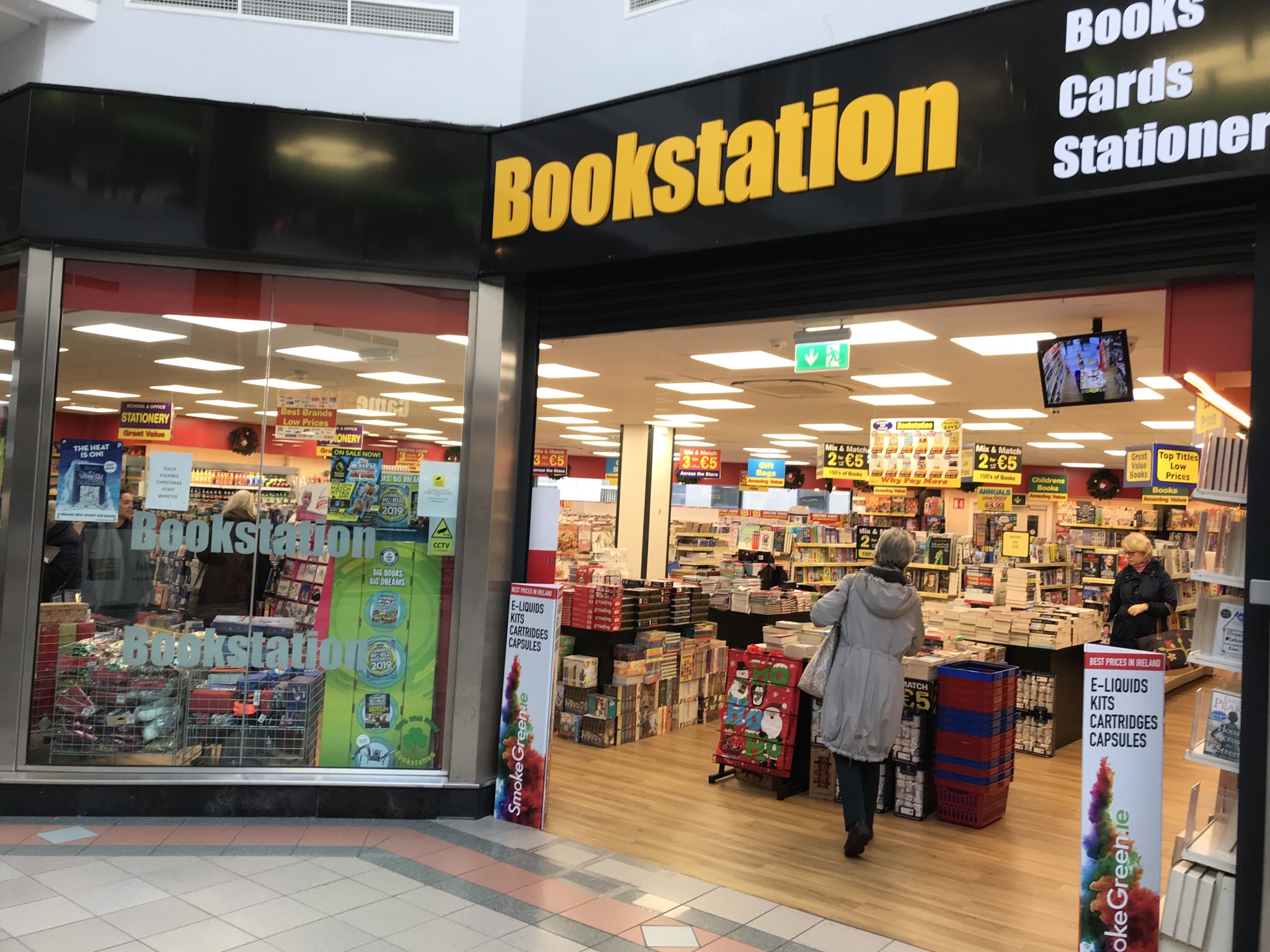 But they looked a bit different and I liked seeing the difference.
Bubblegum tower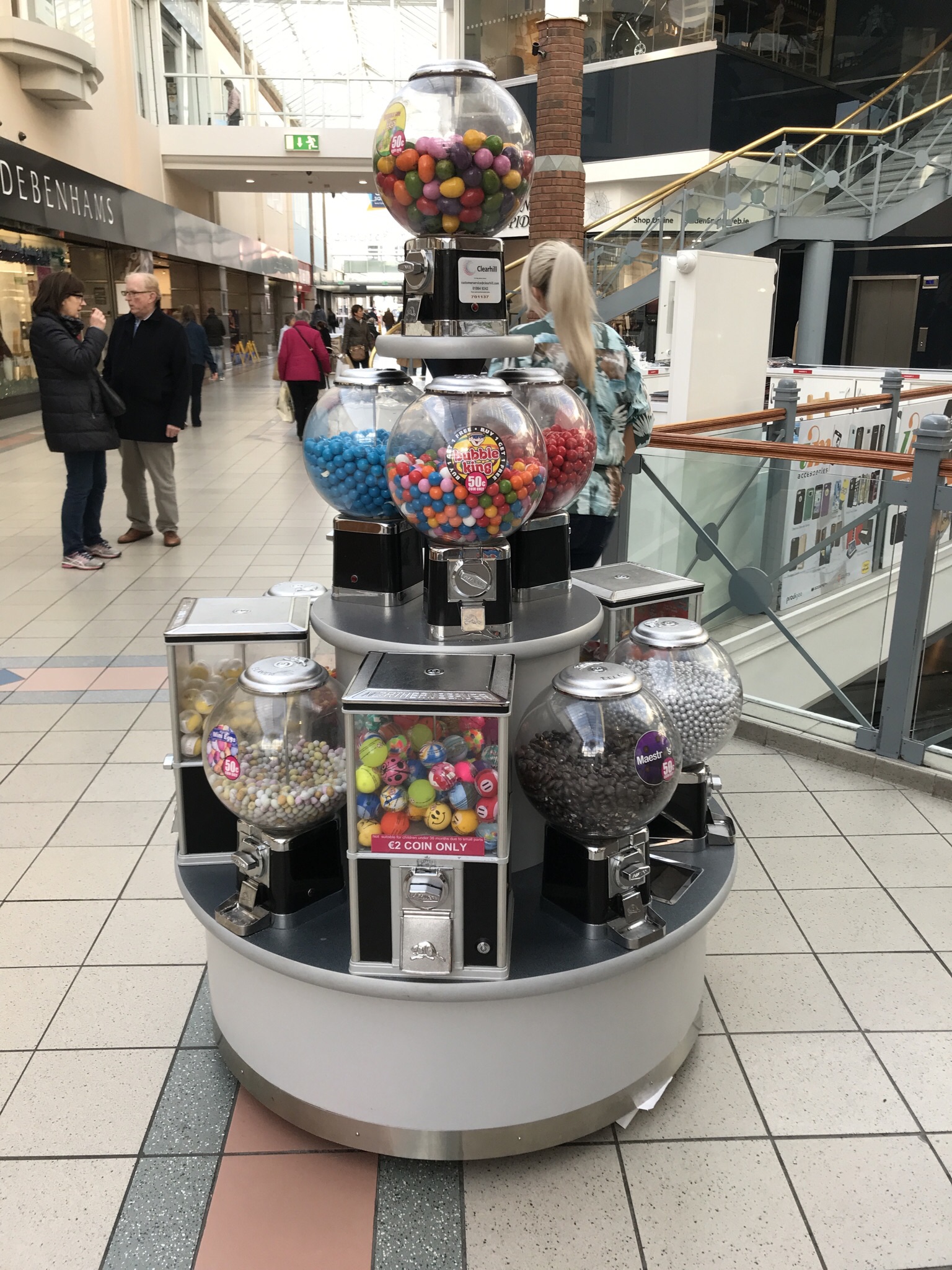 Unique watch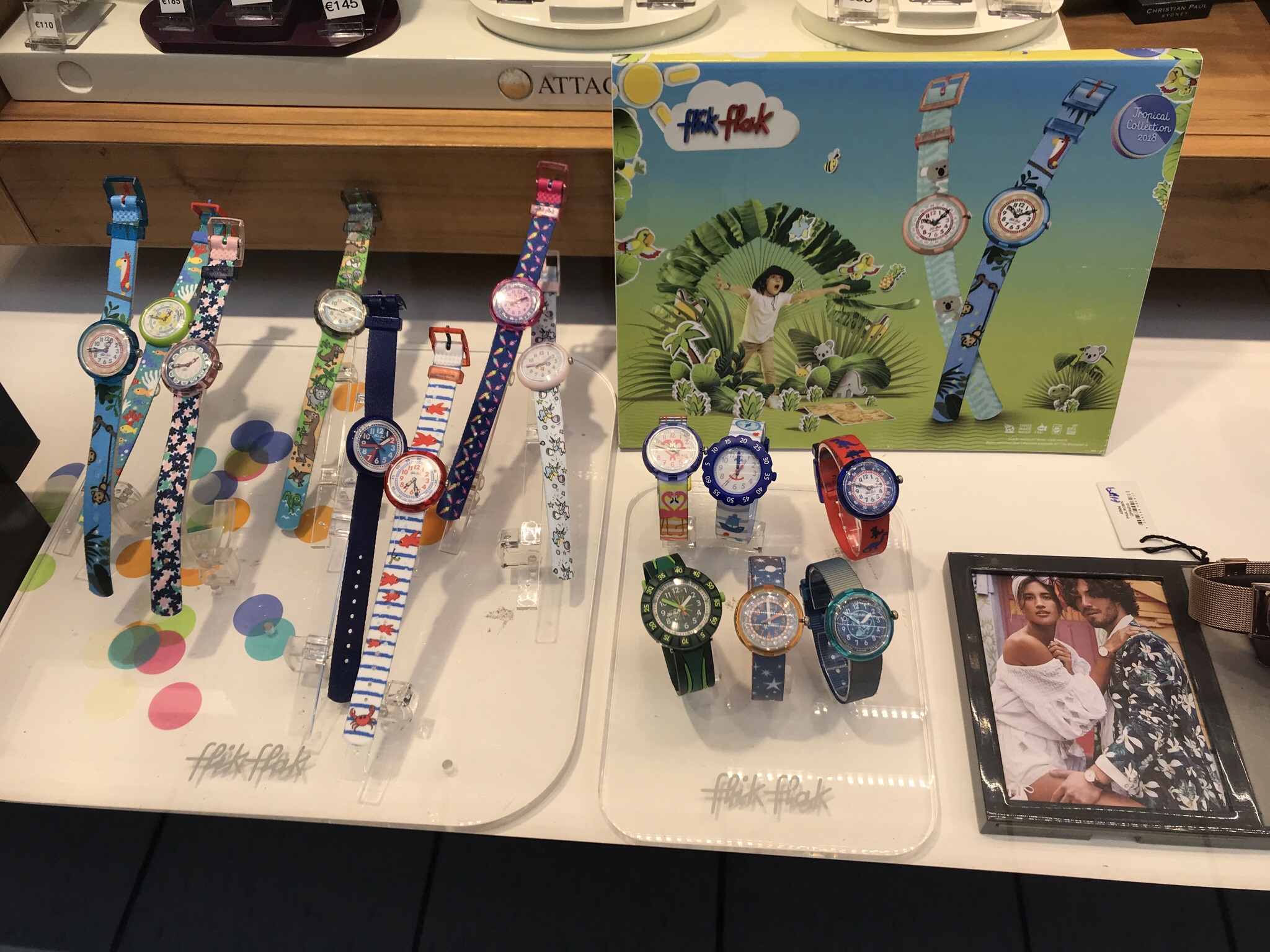 Supermarket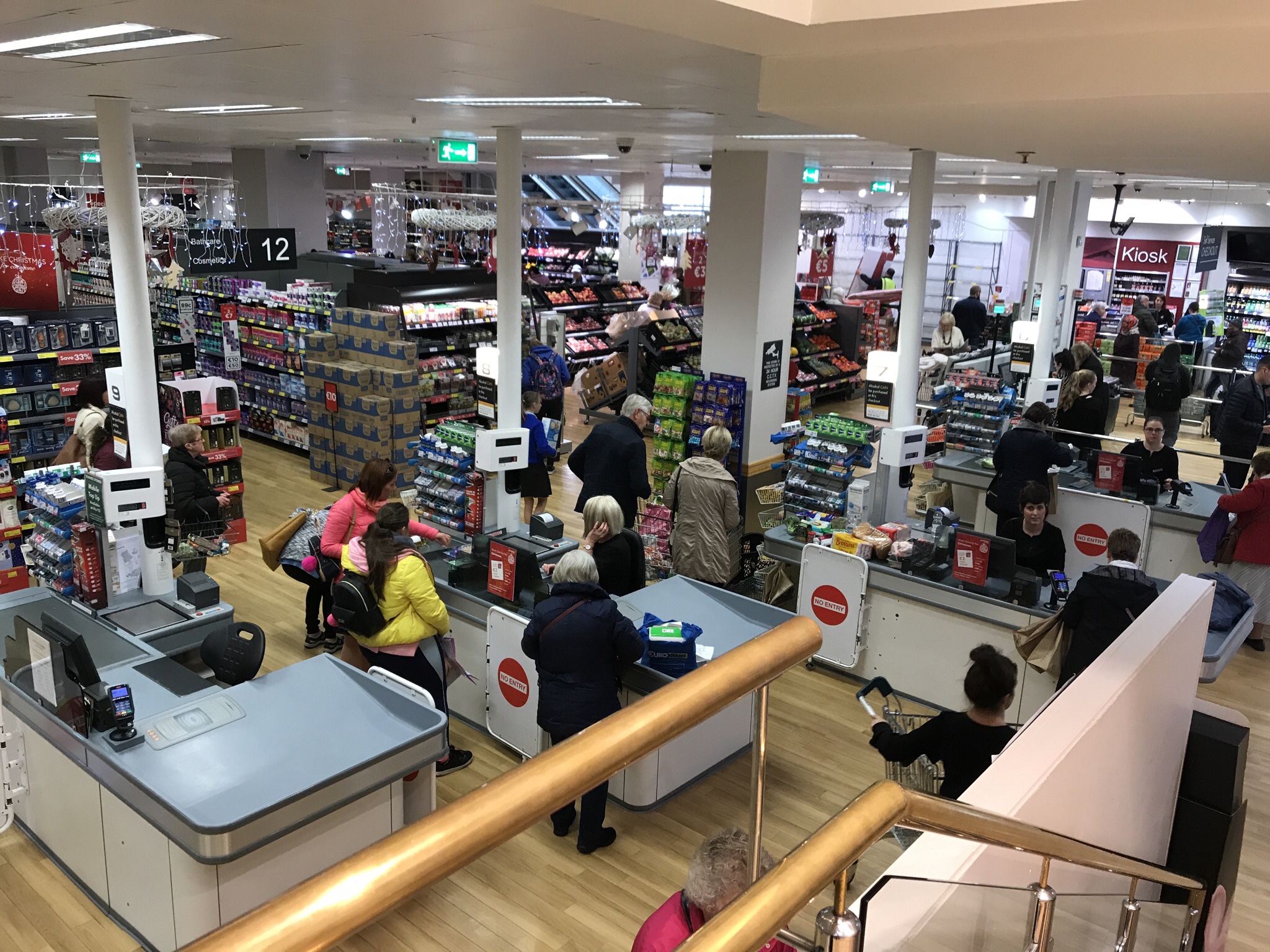 I bought those blue berry muffins and water at the supermarket to eat in the bus which was about to leave in 10 mins.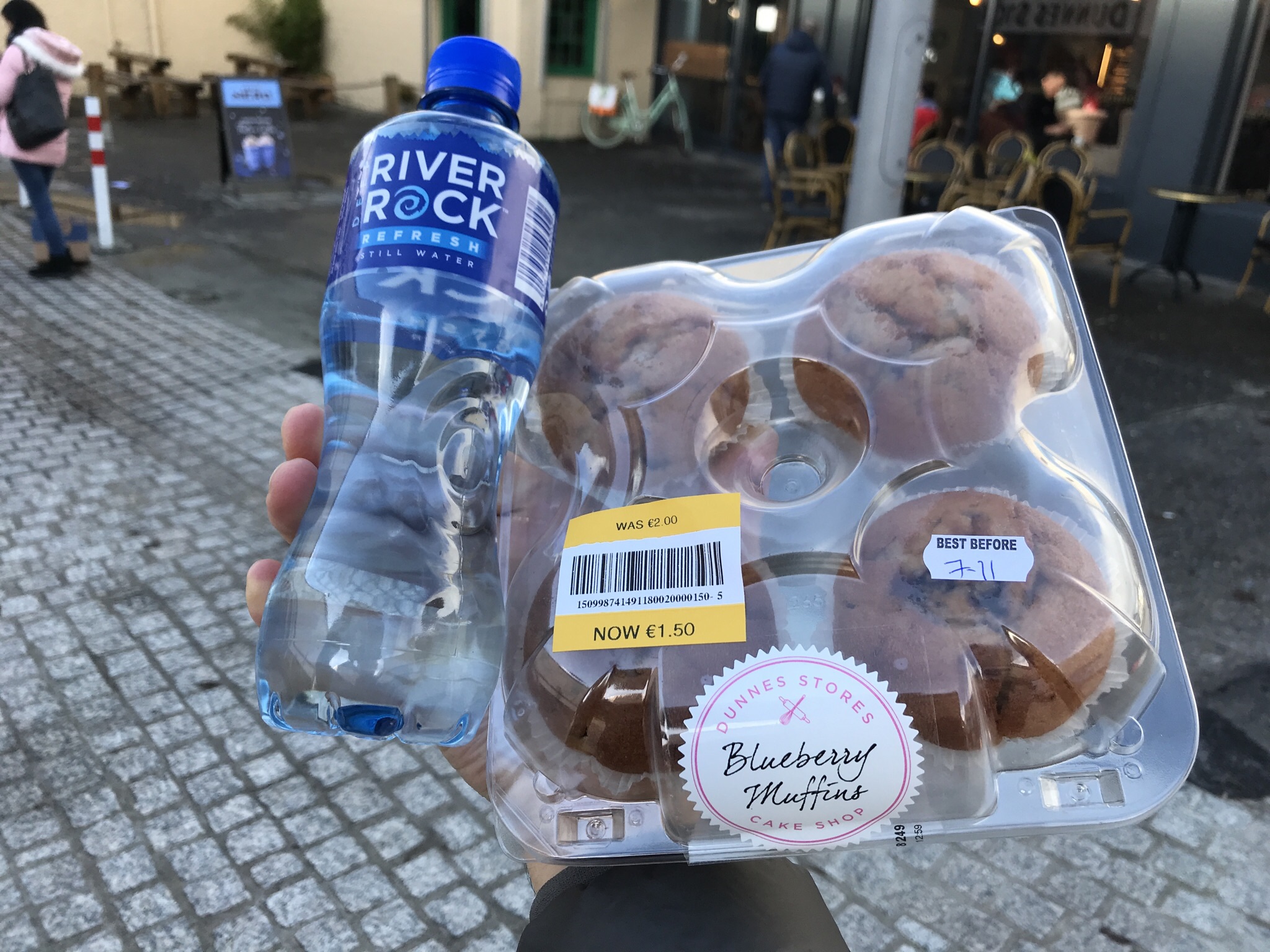 I walked this way to the bus stop biting a blueberry muffin. Actually I ate up two before boarding the bus. Muffins are a traveler's best friend. It's good to gain calories when tired.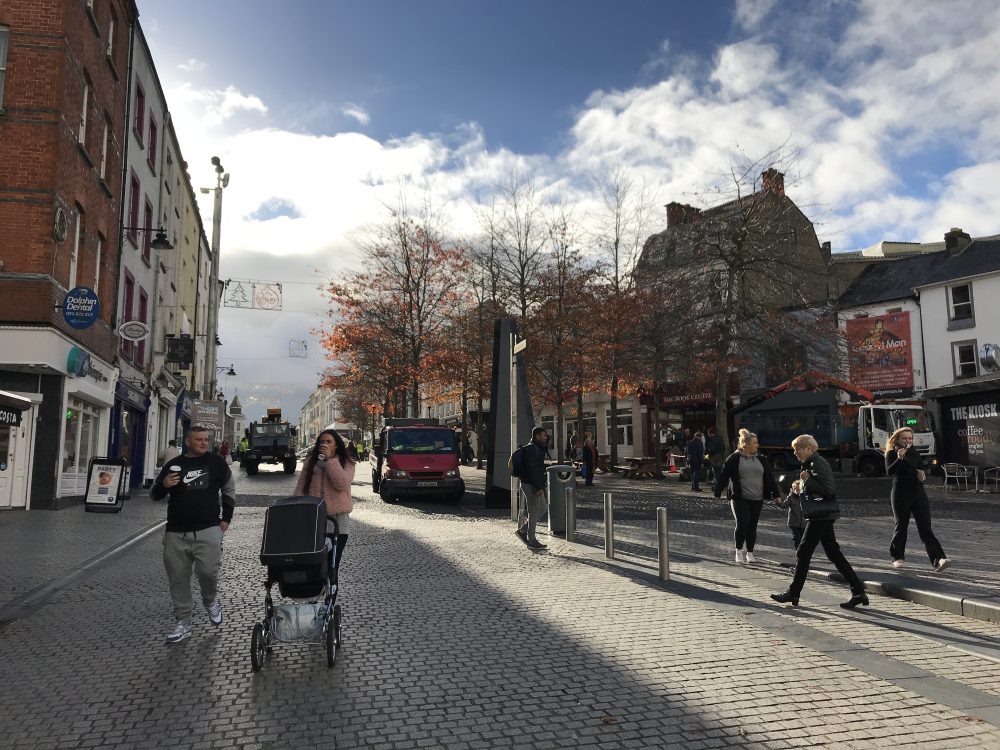 Came back to the clock tower.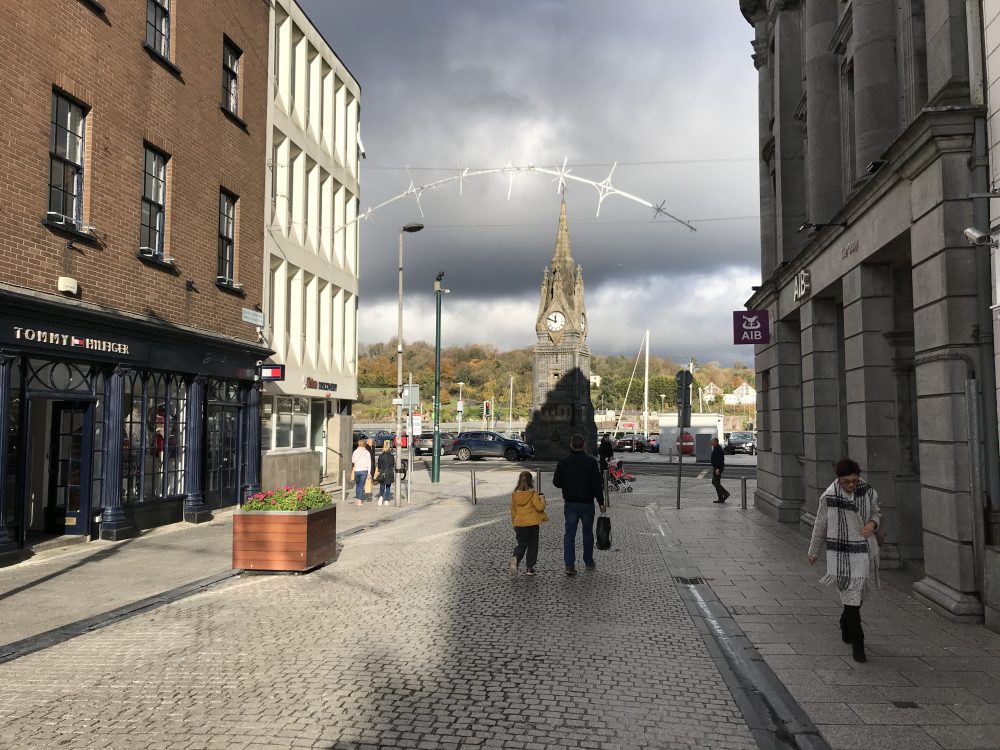 Next destination is a city called Cork.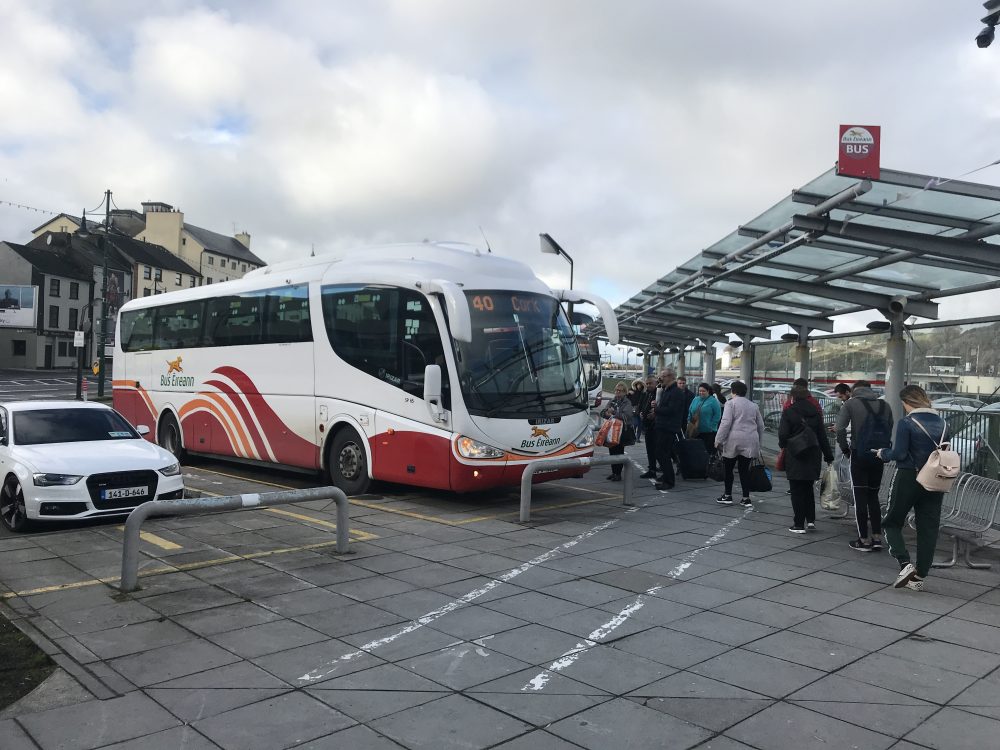 View from the window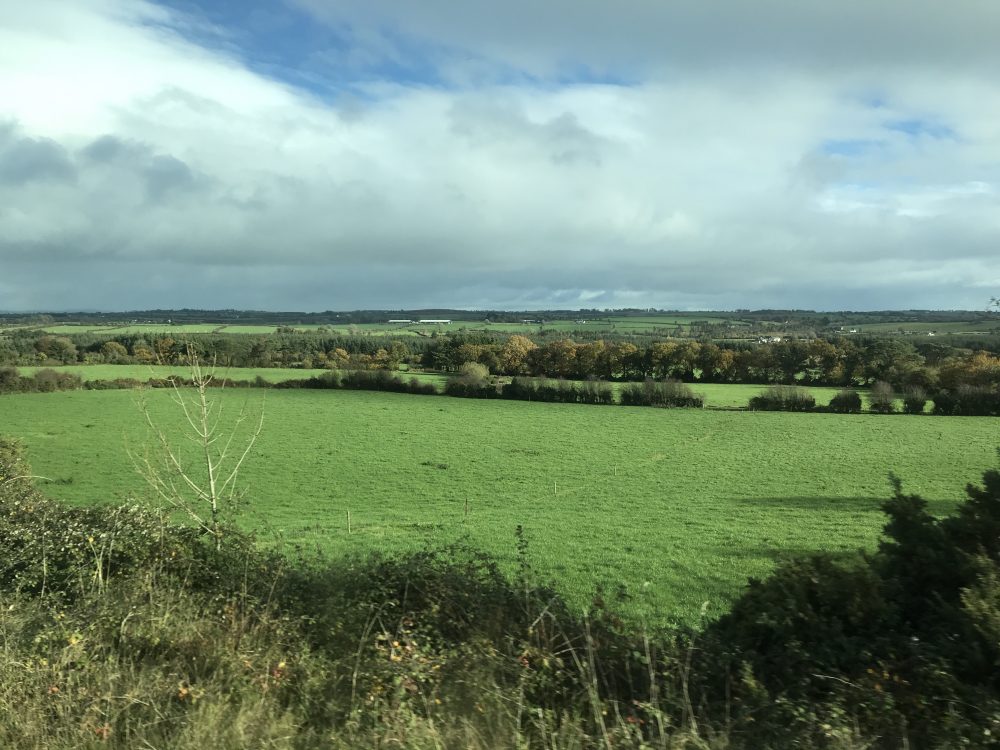 How nice to see such idyllic view.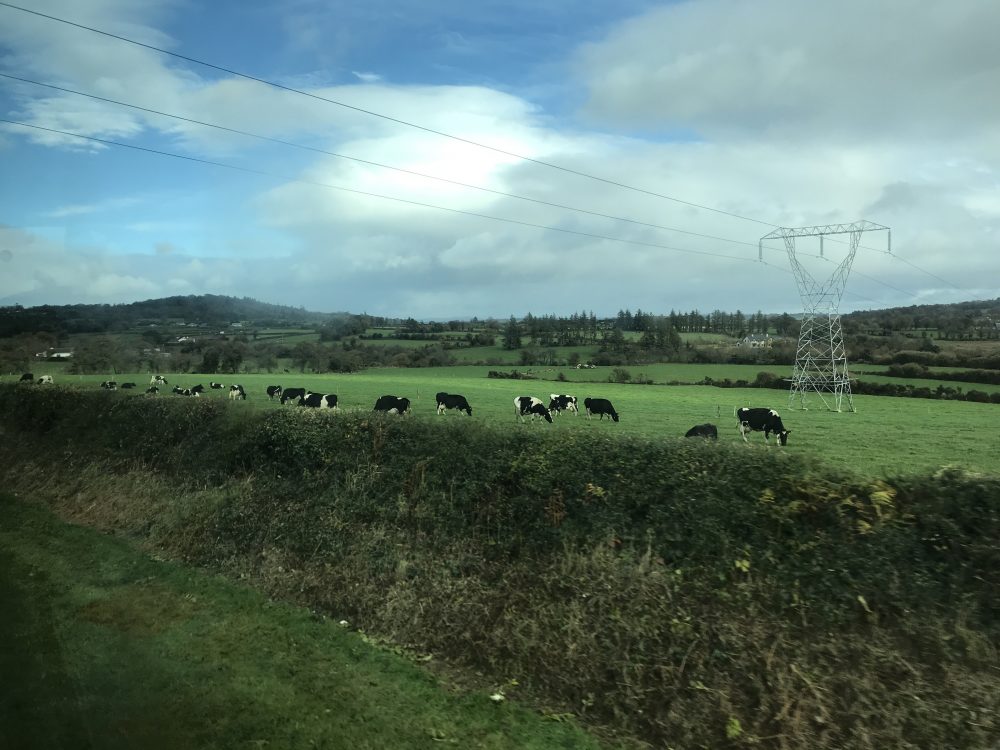 River in the Cork.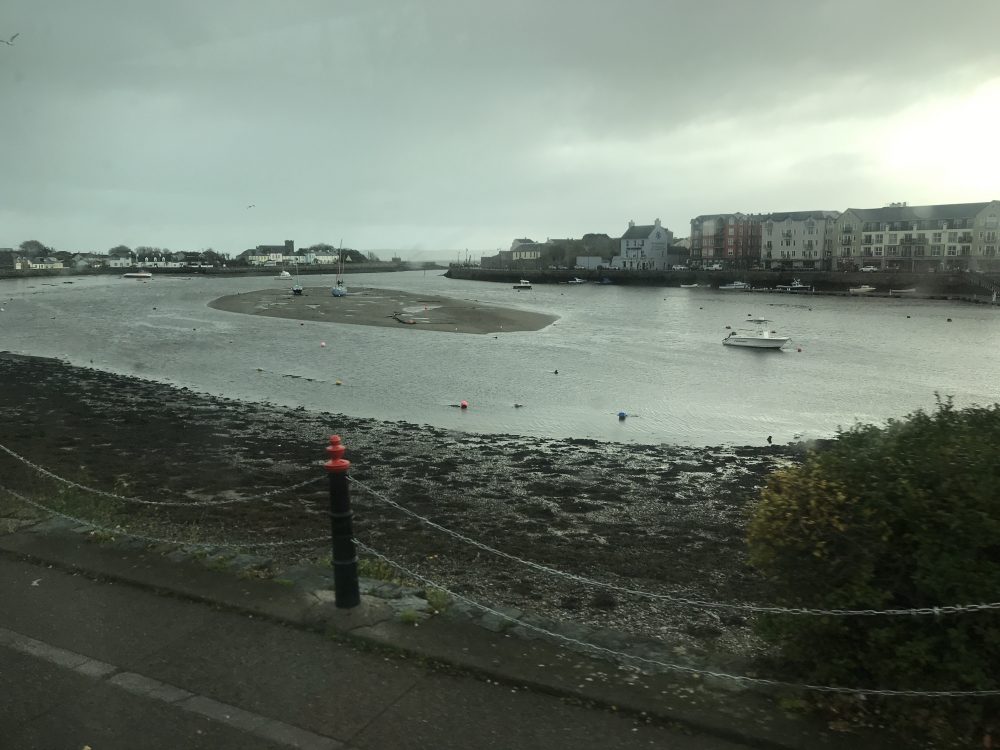 Looked so nice.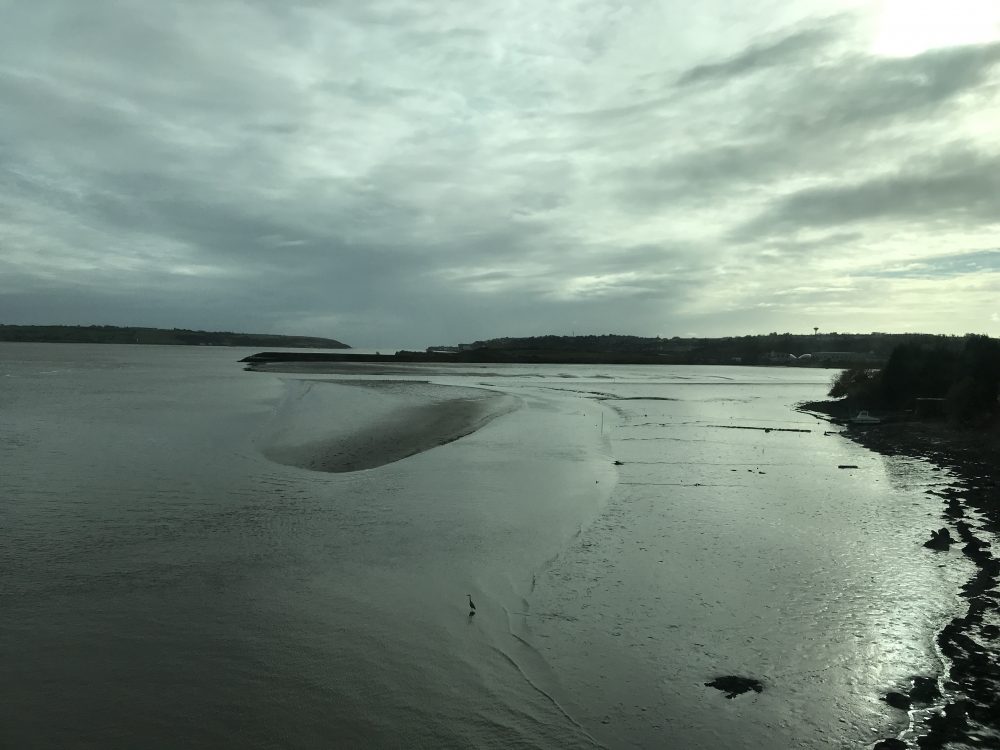 Arrived at Cork after 2 hours of travel.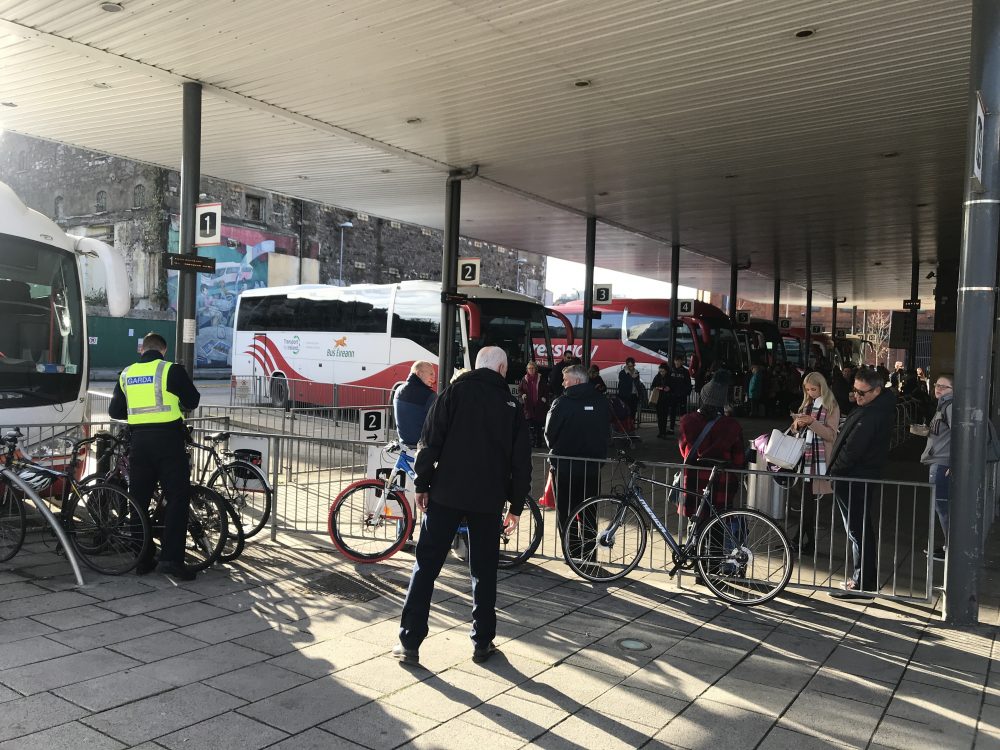 Started waking the Cork town under the blue sky.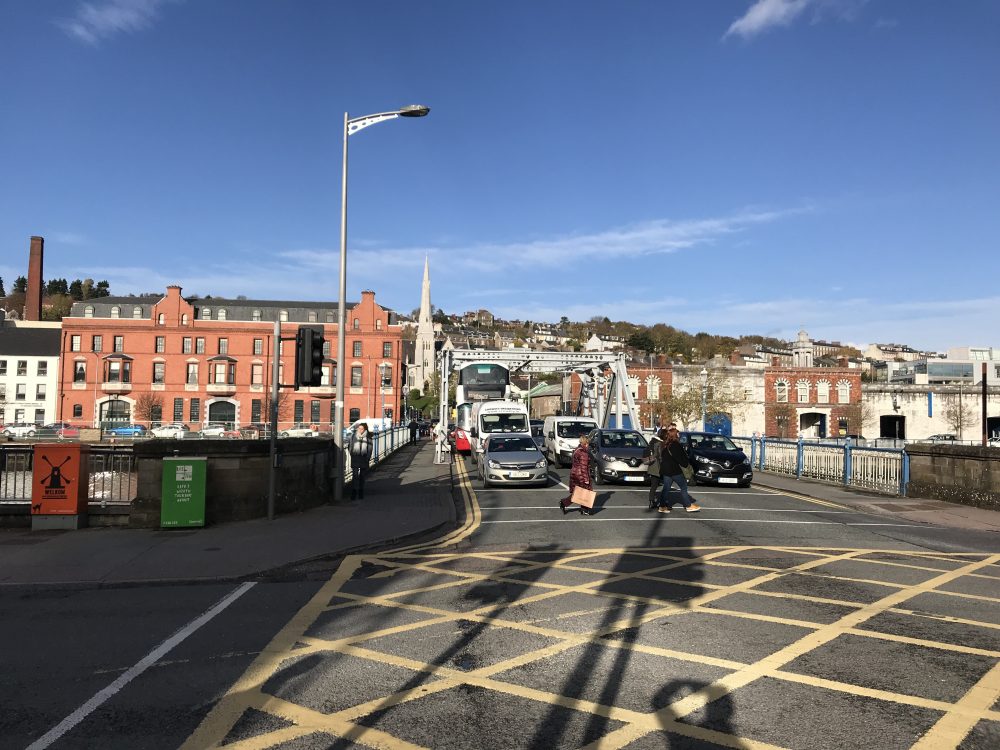 HEINEKEN factory was there on the way unexpectedly. Looked great.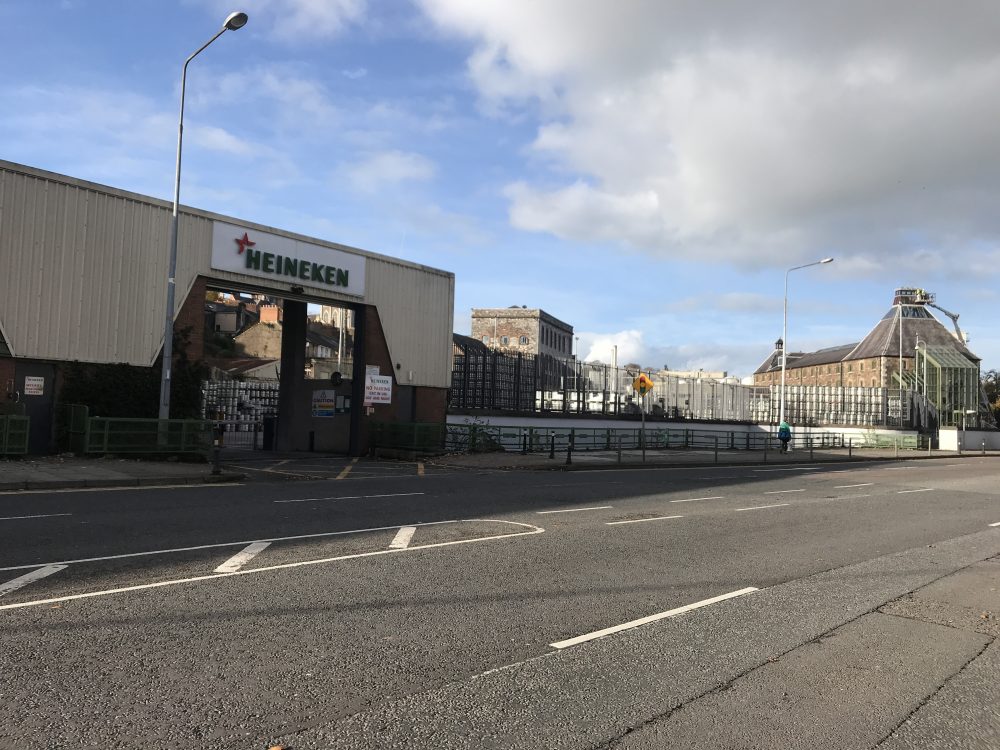 Lunch at a coffee shop, crispy bagel sandwich with chips.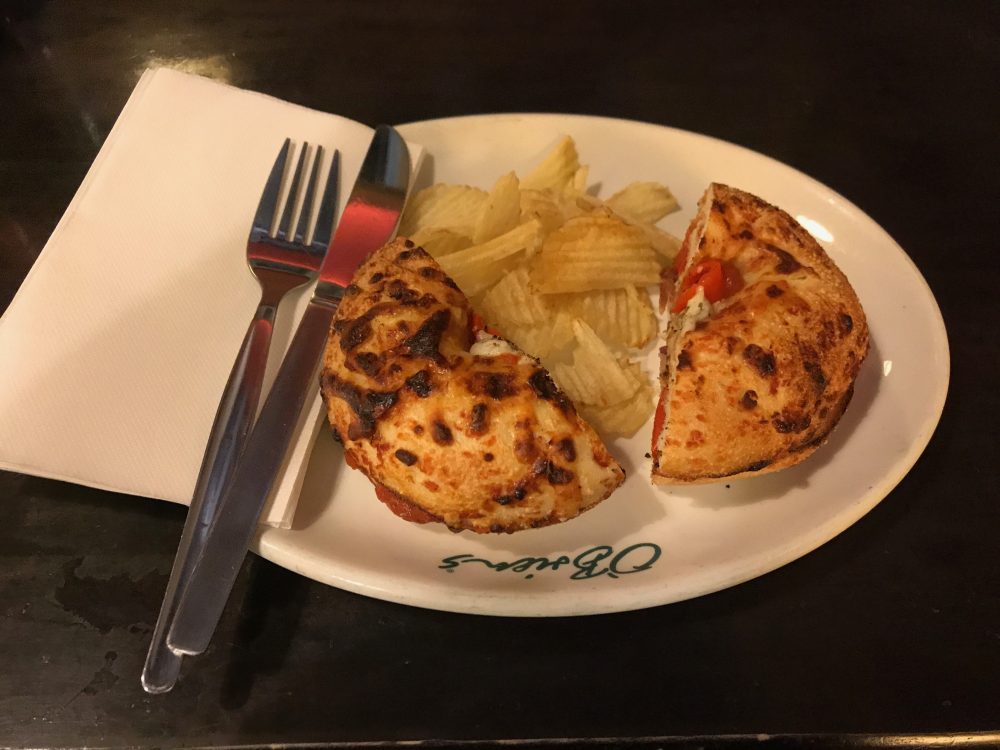 It was really cozy coffee shop.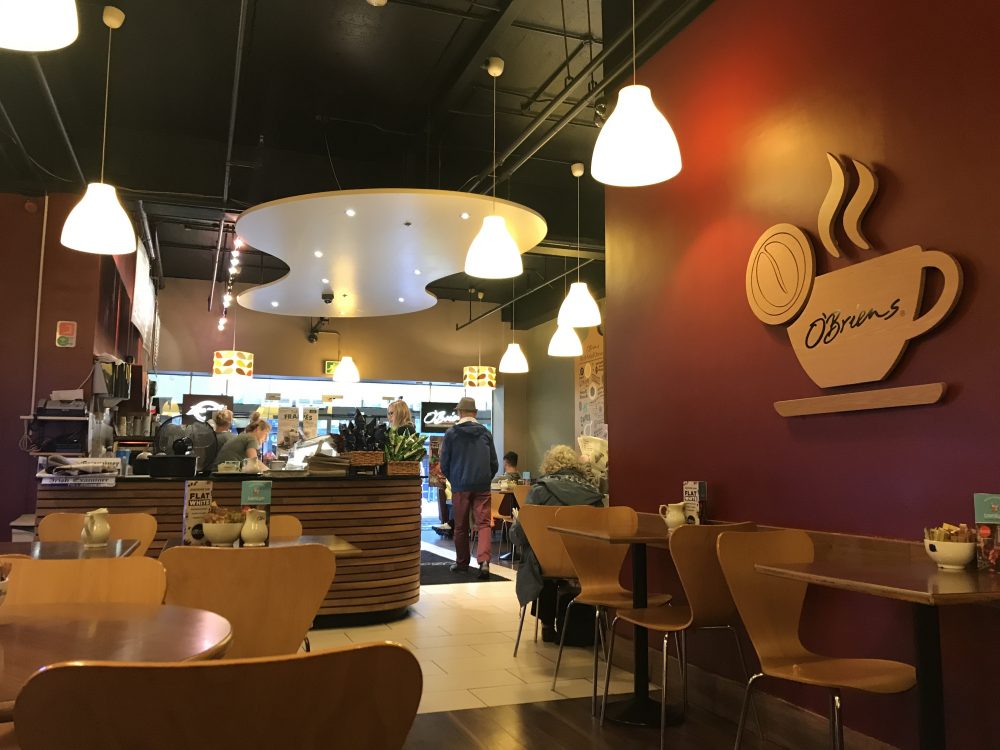 After the break, I started walking at will to feel the air of the town.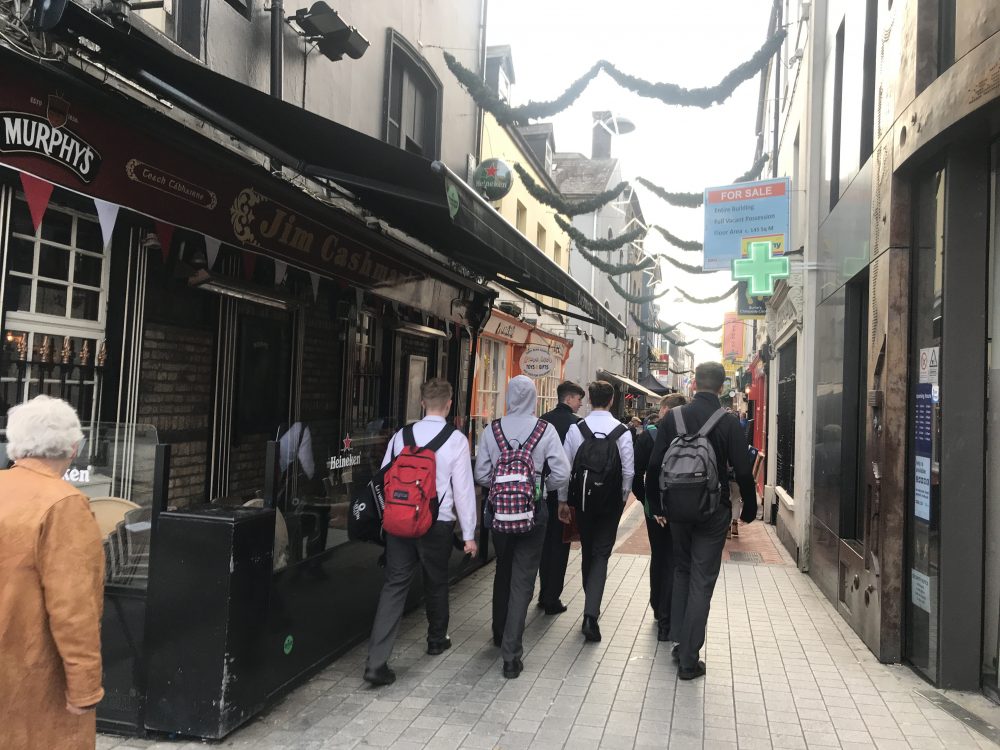 Toy shop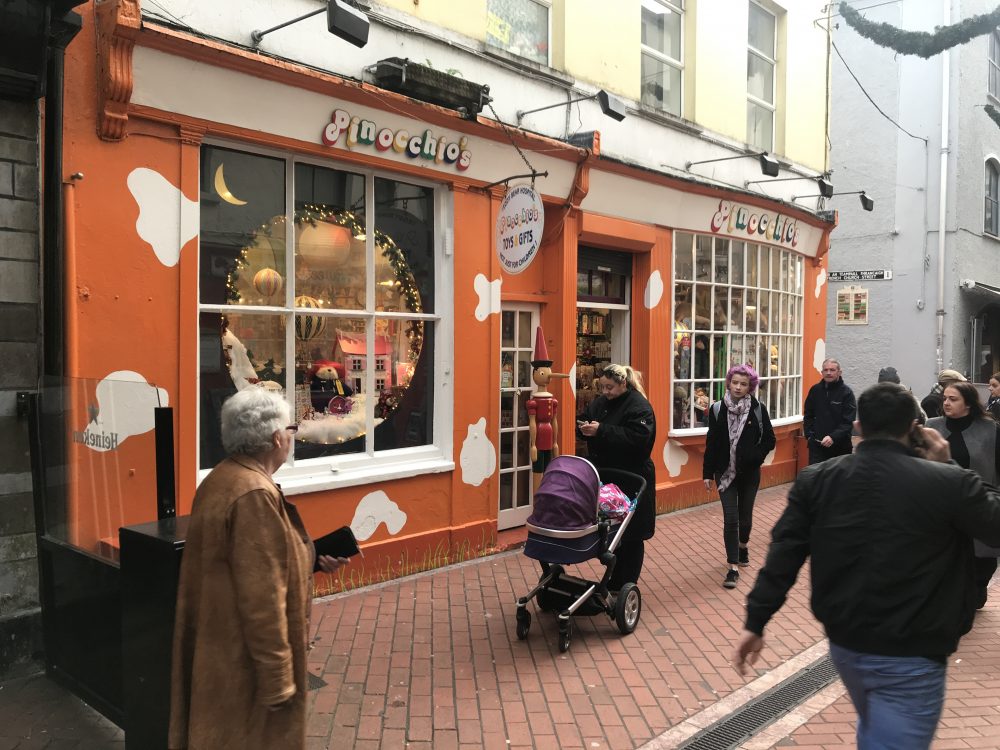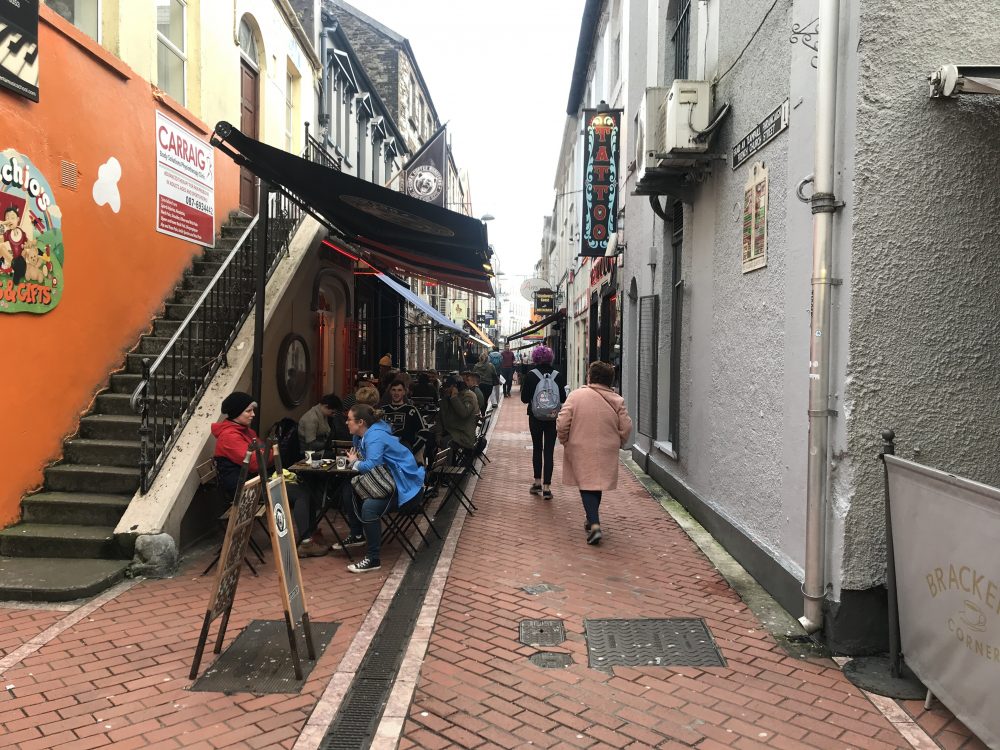 Look, McDonald's in Ireland is green, how chic and nice.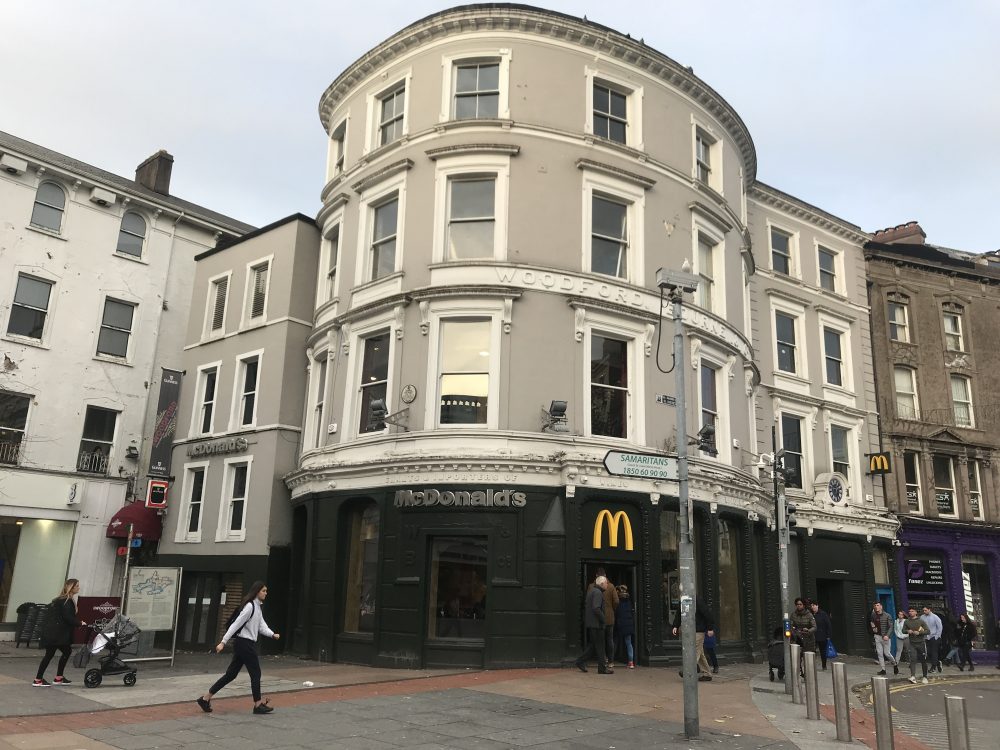 Just a park in town.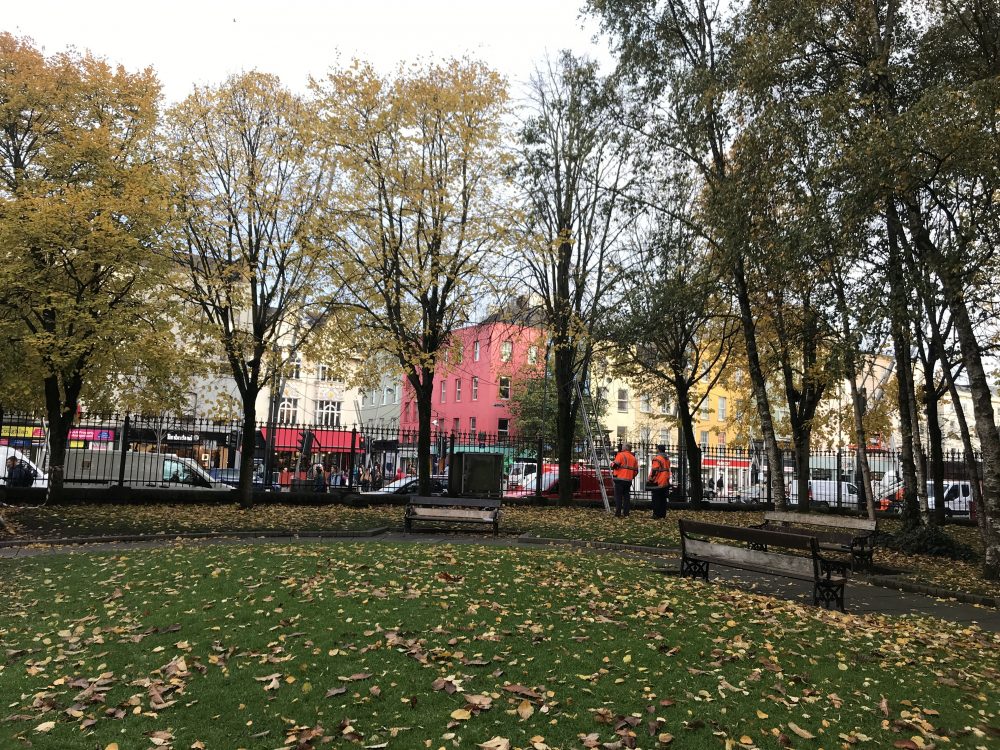 Big trees ahead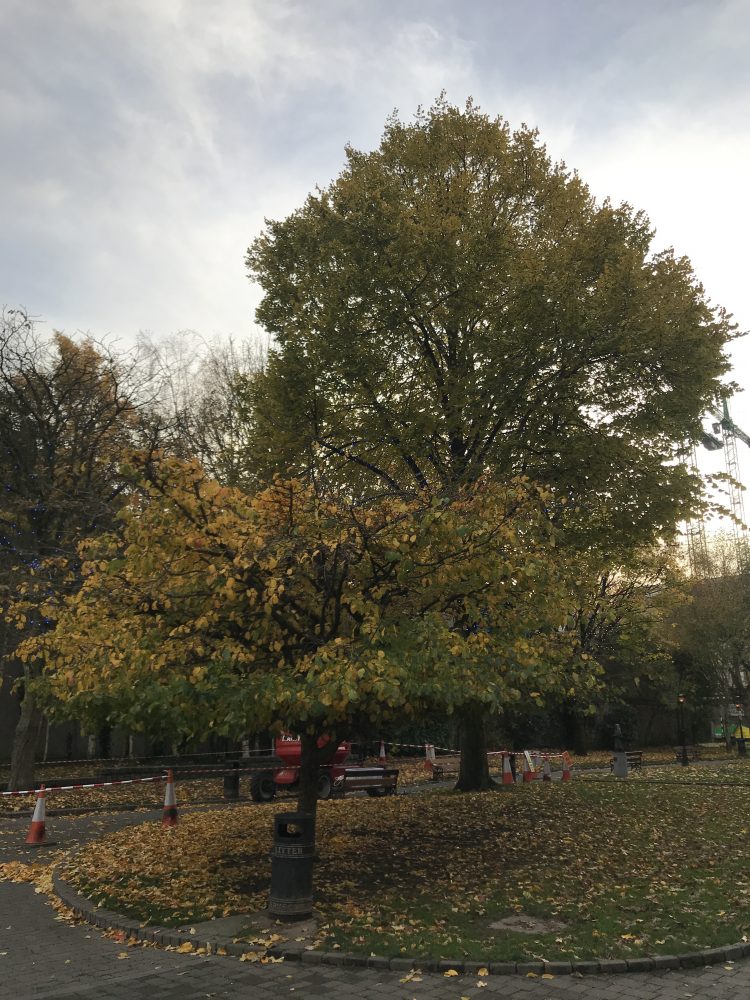 This was a pizza shop. Inviting color.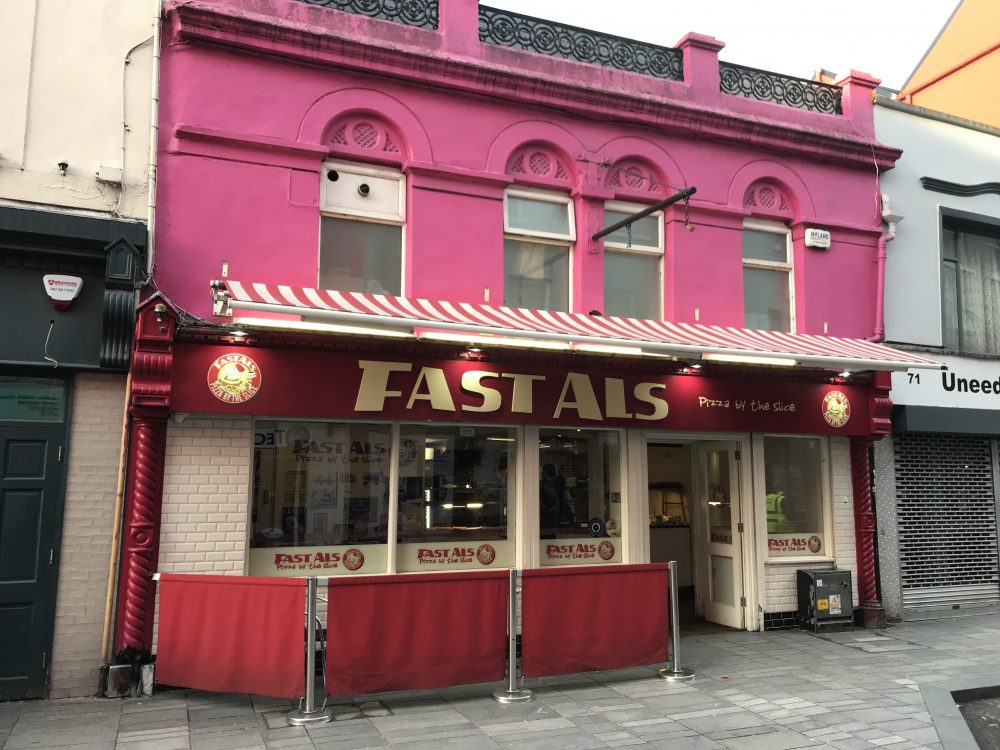 Colorful sofas in the window. Even furnitures look something special in Ireland.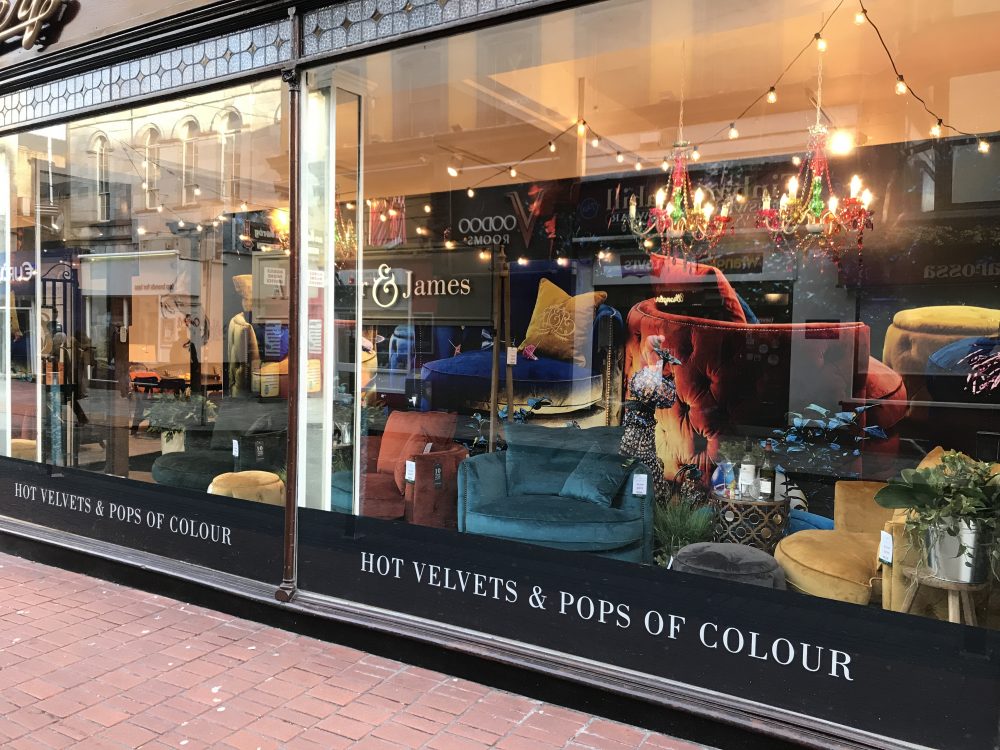 English market again. Every English market looked similar but I liked this market in here for its warm and kind atmosphere.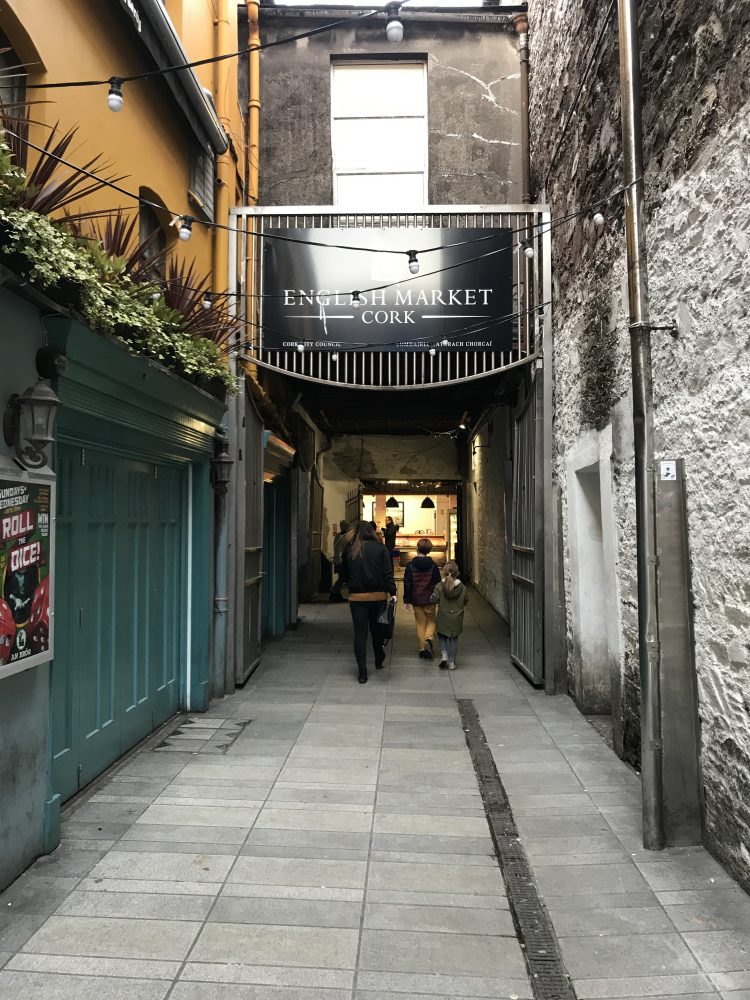 Seafood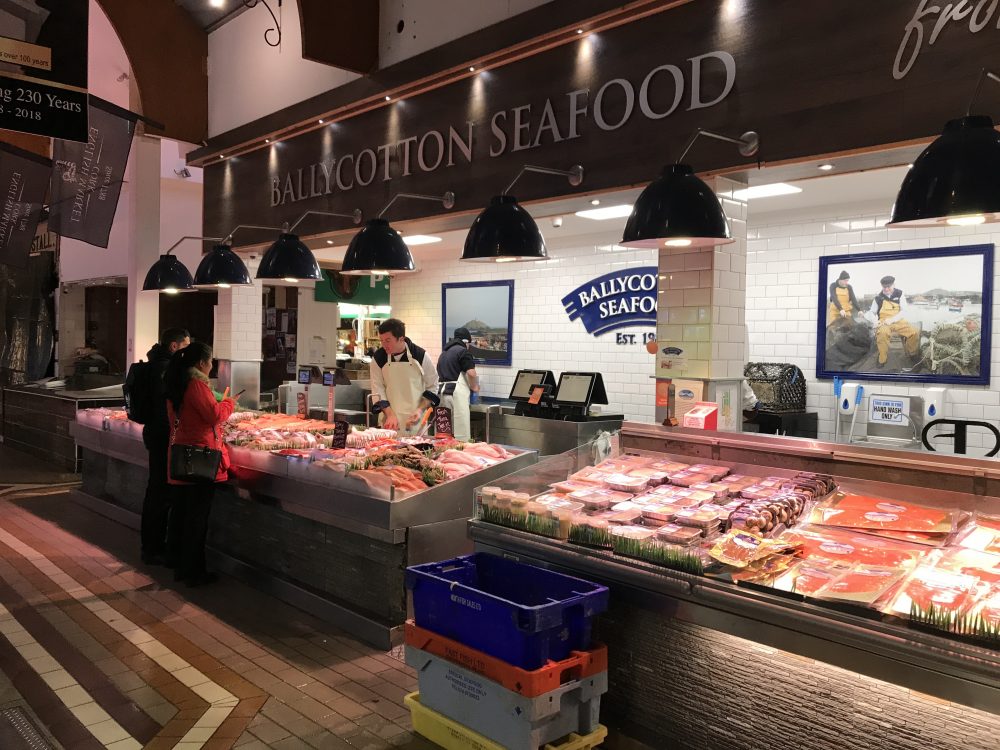 Meat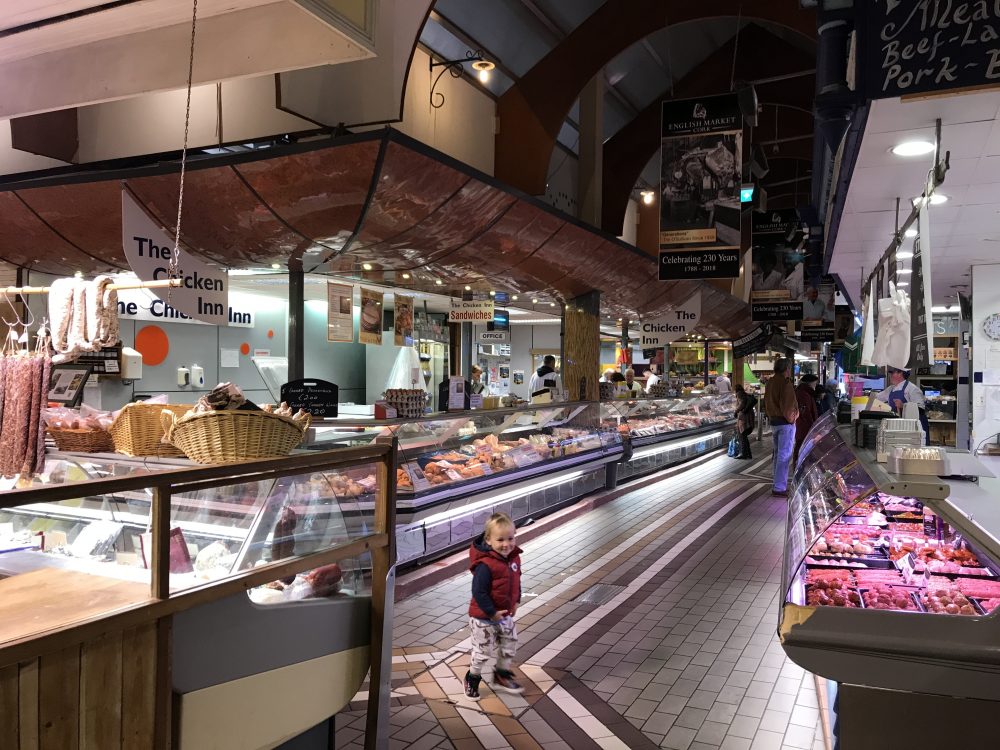 Vegetables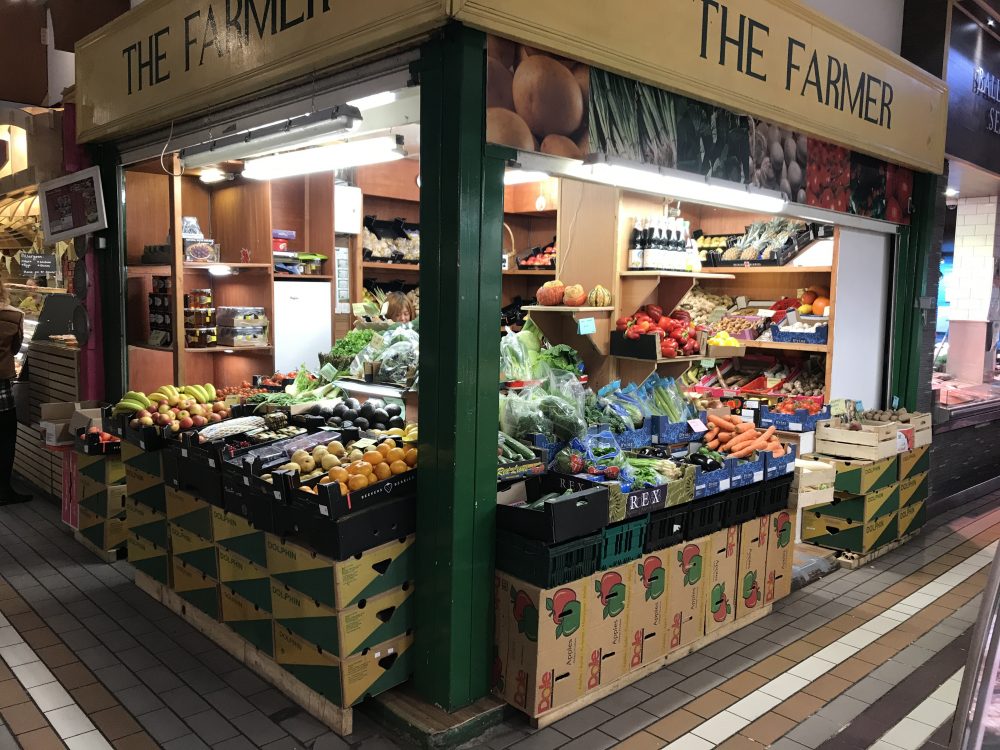 Cheese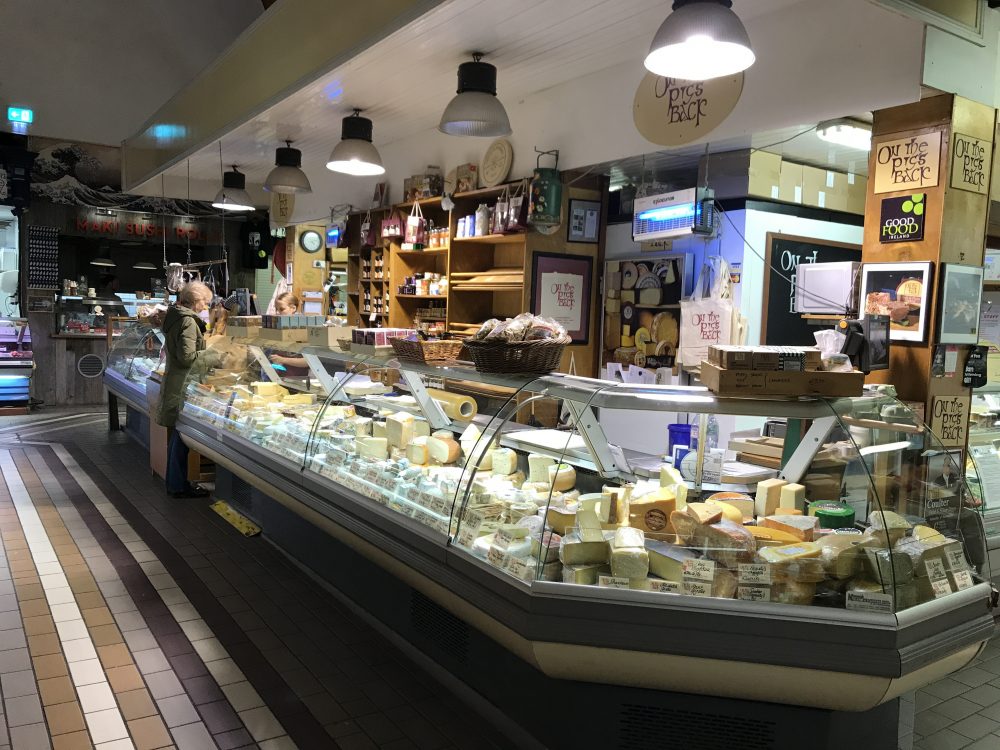 Tablewares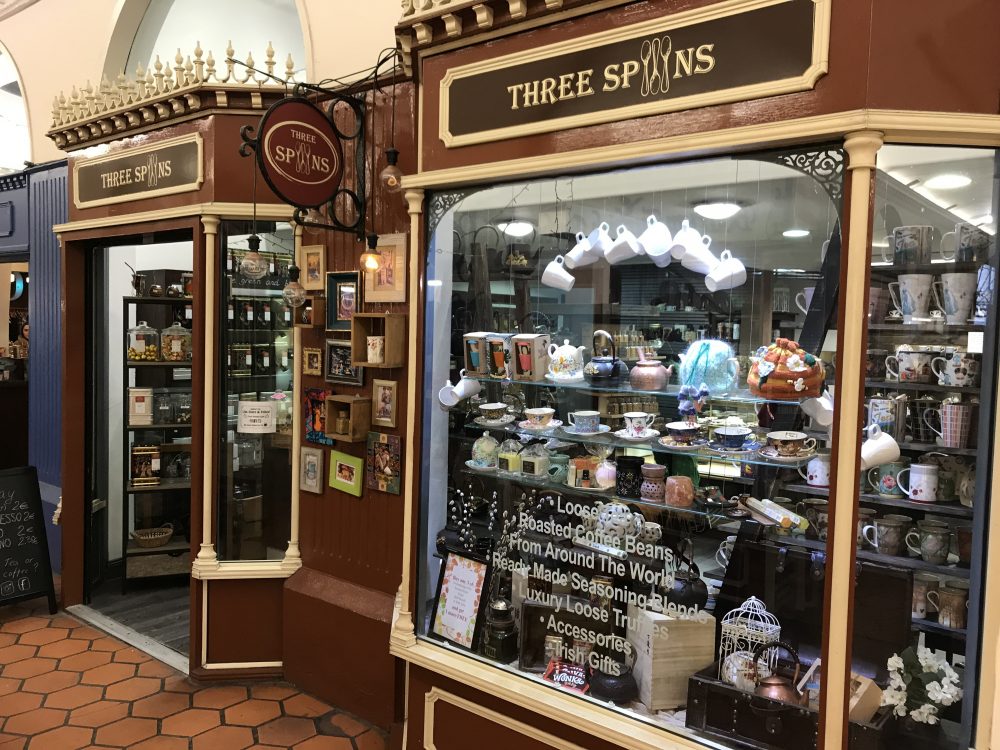 Olive shop. How nice to only sell olives. I really live olives these days.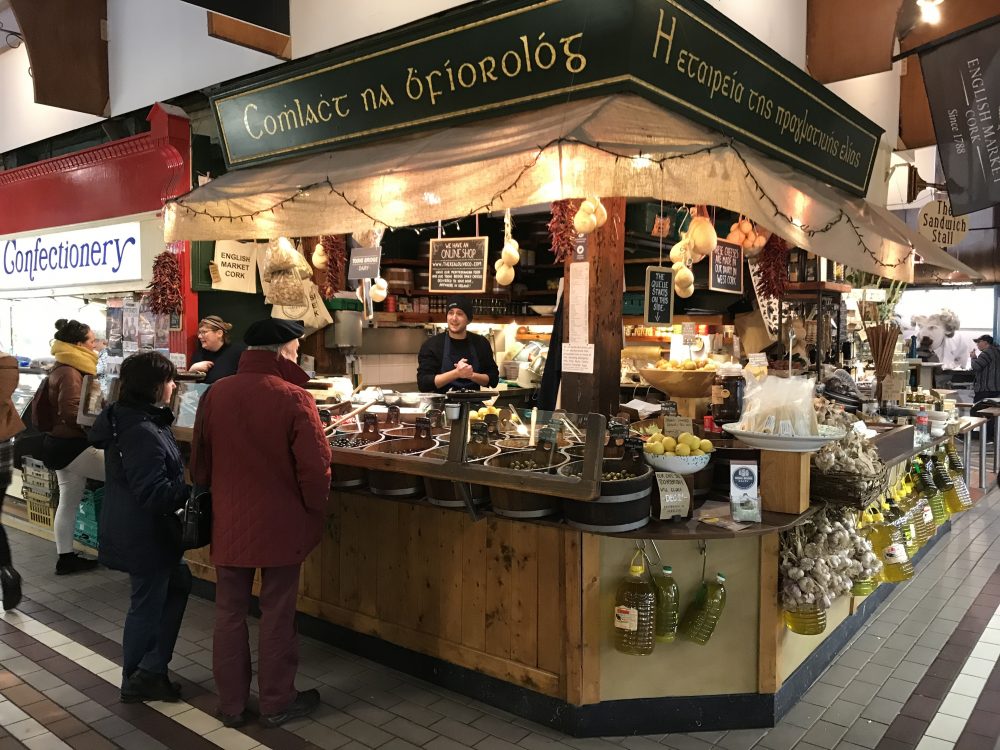 I bought an organic soap at this shop for staying dormitories during this trip. I had a soap but left it in the shower room of the hotel in Wexford..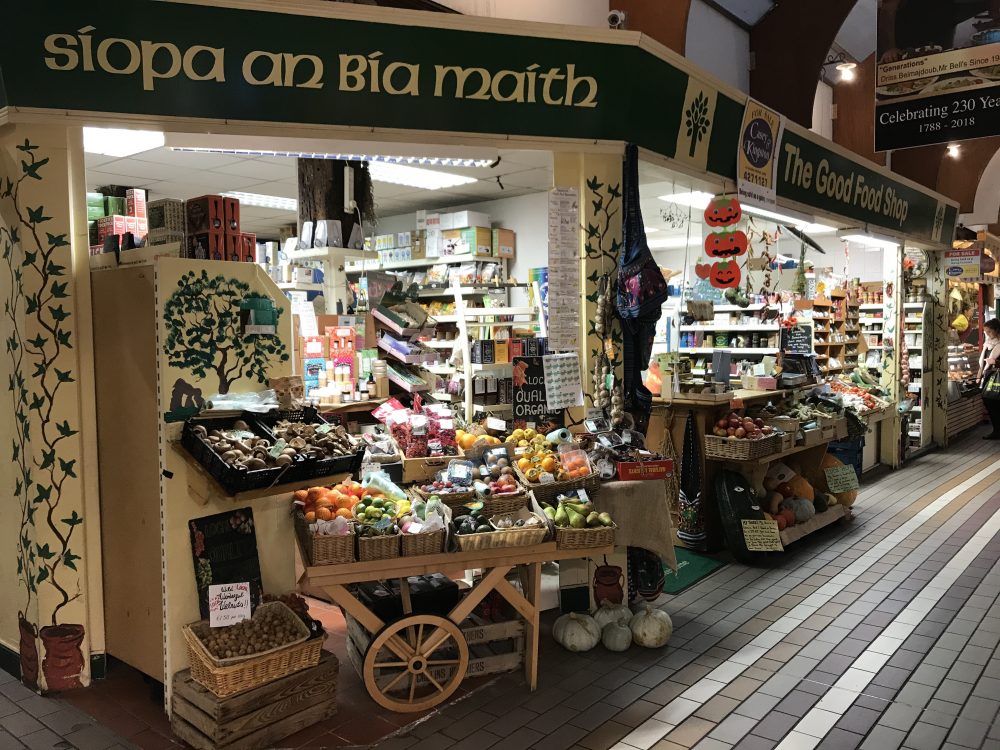 After leaving the market, I found a beautiful pale pink colored church.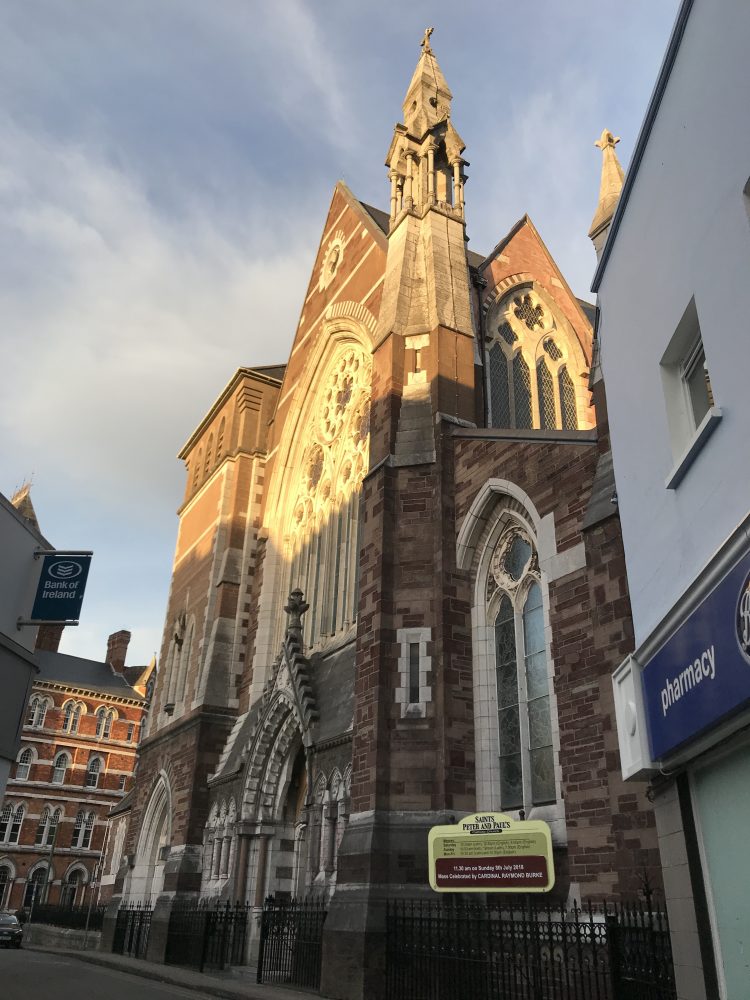 Looked nice, I think it wasn't listed in my travel guide book.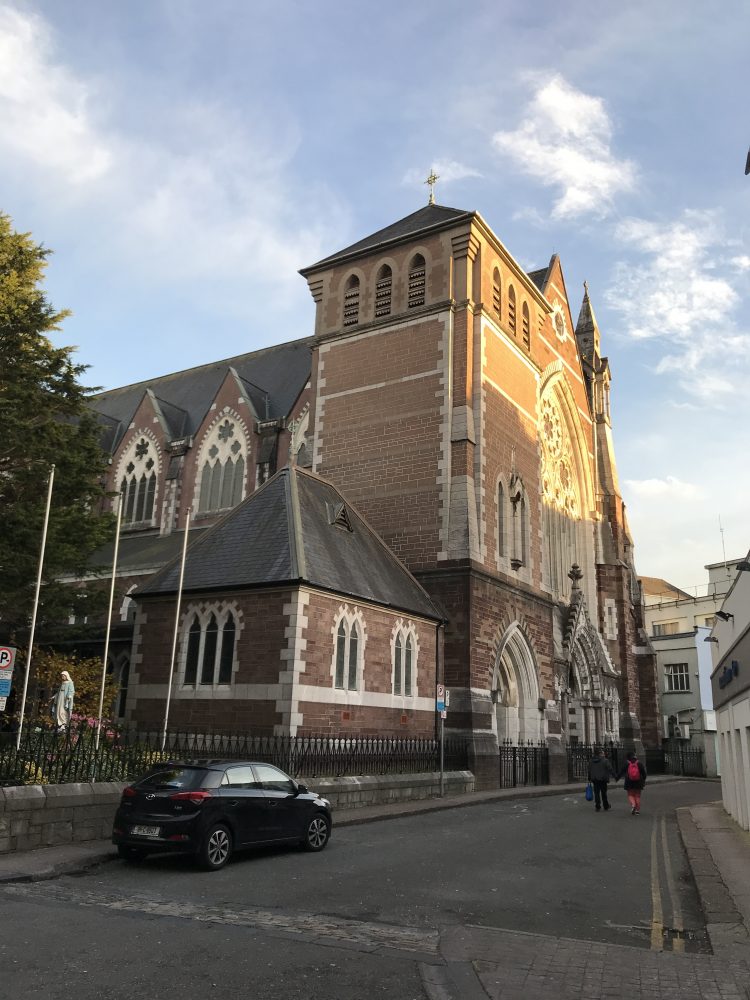 It got dark and I found a book store.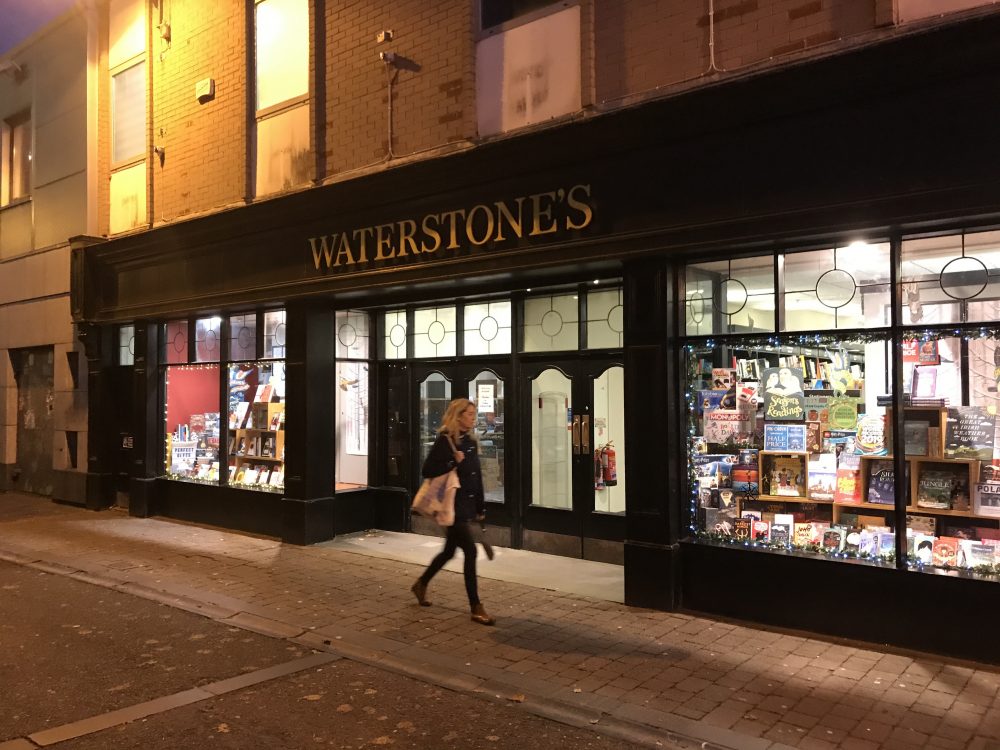 Many books inside the shop, how nice it would be if I could buy a book.. I love books but hate to buy something while I travel to make my backpack heavier.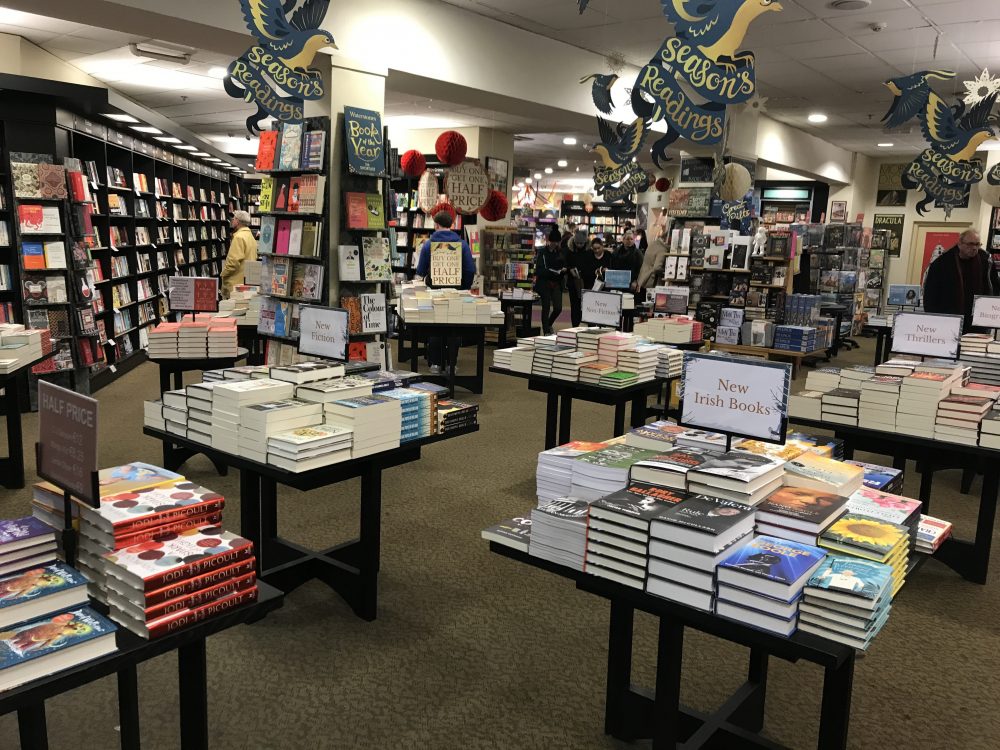 There were sofas and chairs in this book store. I stopped walking around outside and stayed here nearly 1 hour like a local people choosing a book.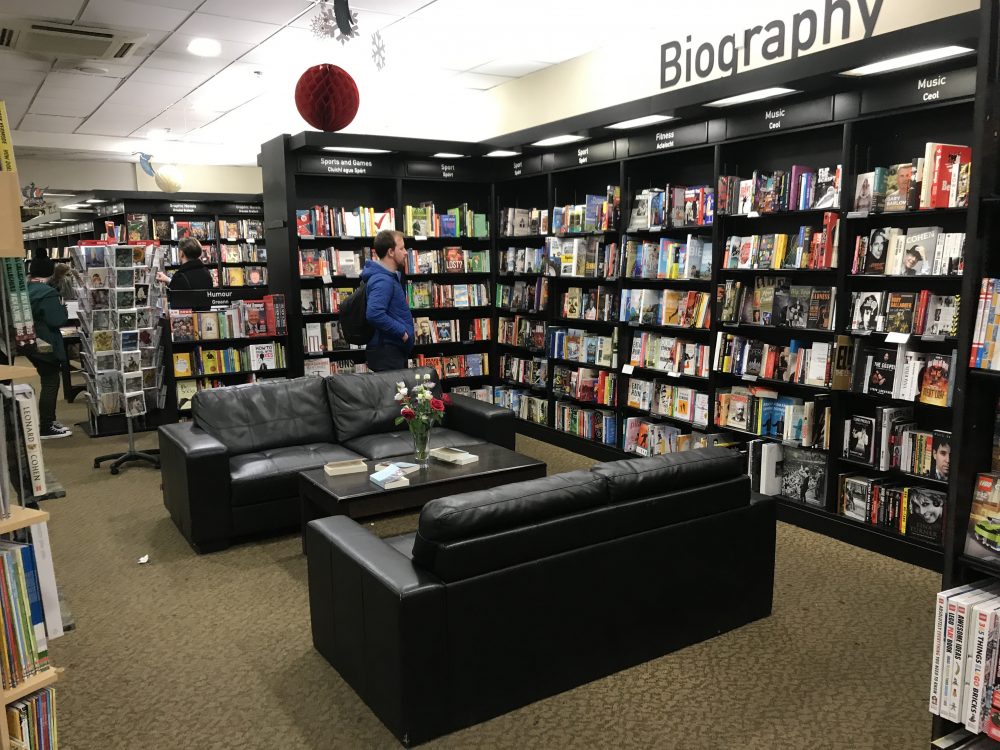 Shopping mall opposite side of the book store, looked like a museum or mansion. I liked its conservative style.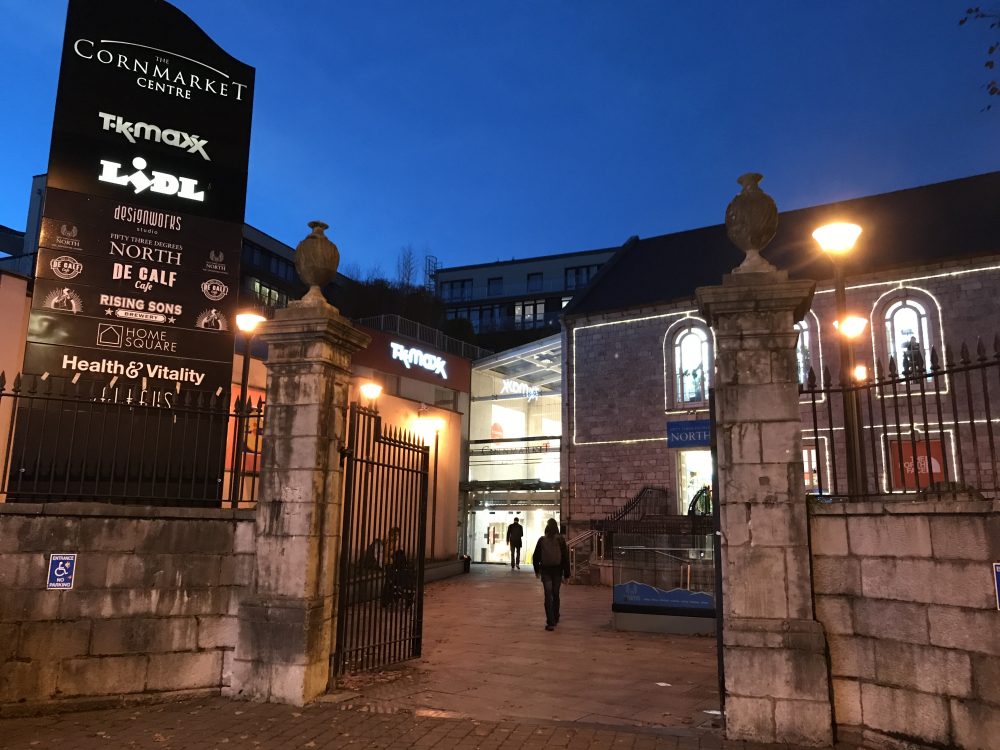 Near the mall, I saw pink lights there and approaching there, found out that those were bars.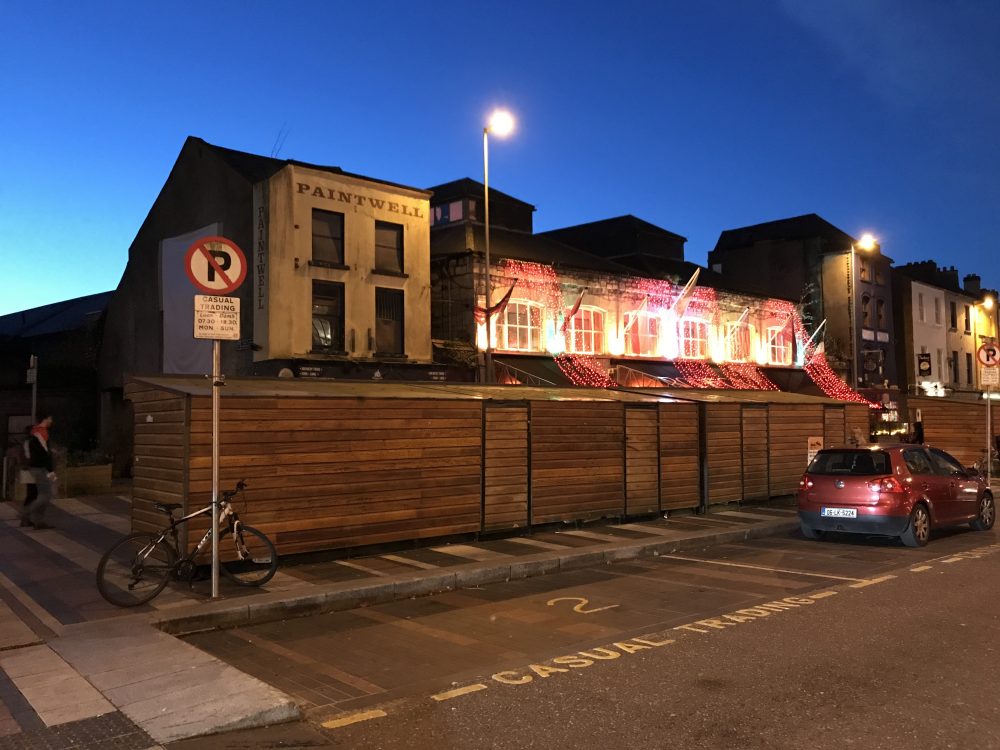 Break time at Starbucks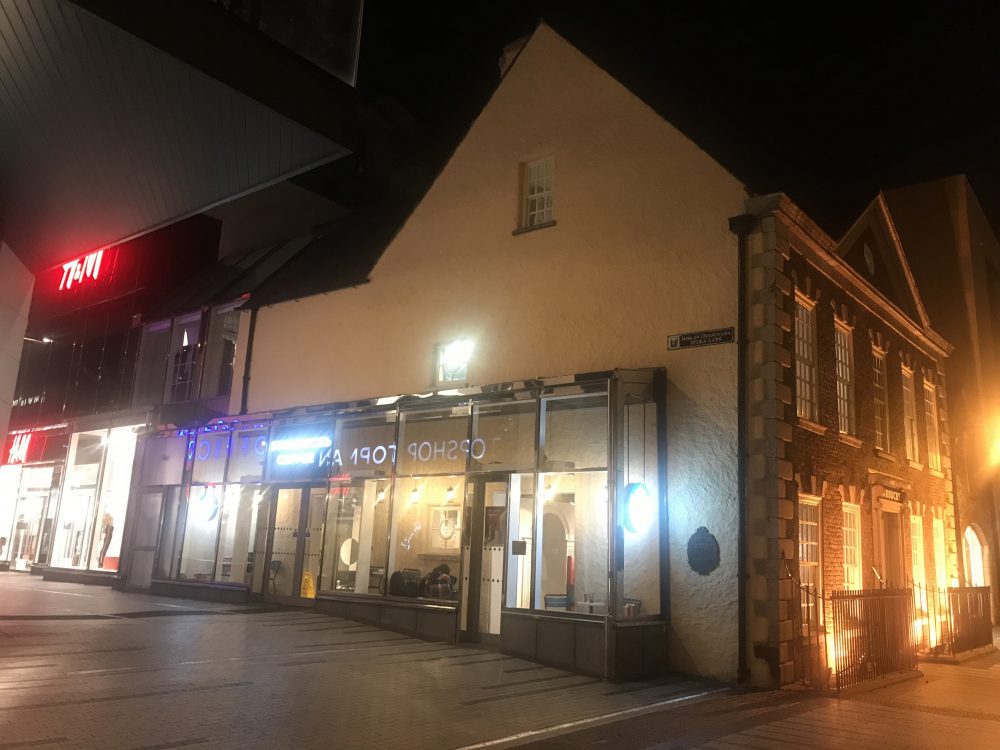 Just Starbucks but feel special when it is in Ireland. I felt that I really wanted to live in Ireland and sip coffee like this with my lap top opened on my table.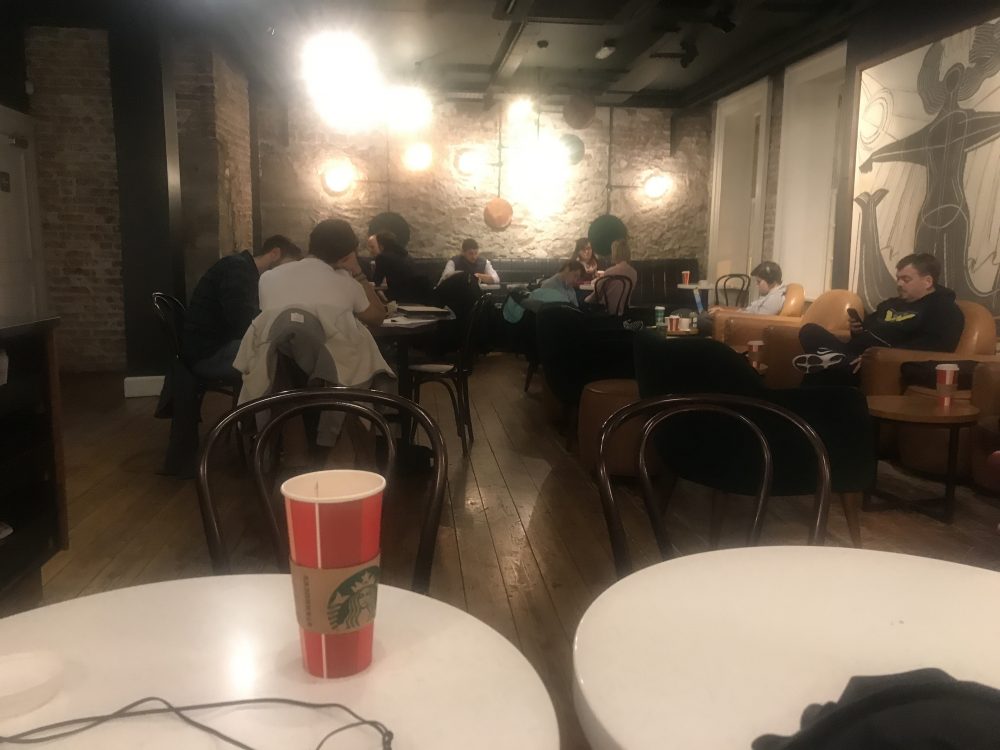 Dinner time after coffee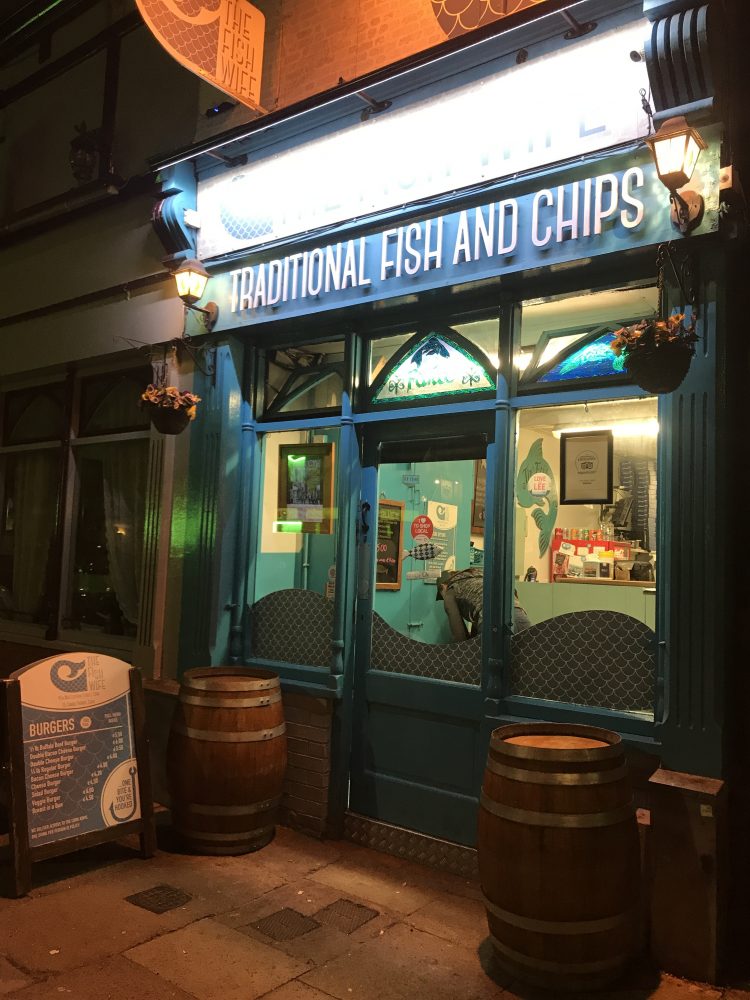 This beef burger was scrumptiously good. I walked around taking much time to decide at which restaurant to have dinner but my decision was right. It was a small take away shop but there were a small space to eat in. So valuable taste made me fully happy. This is the best place to have food in Waterford and you can call it dinner, it's not just a fast food.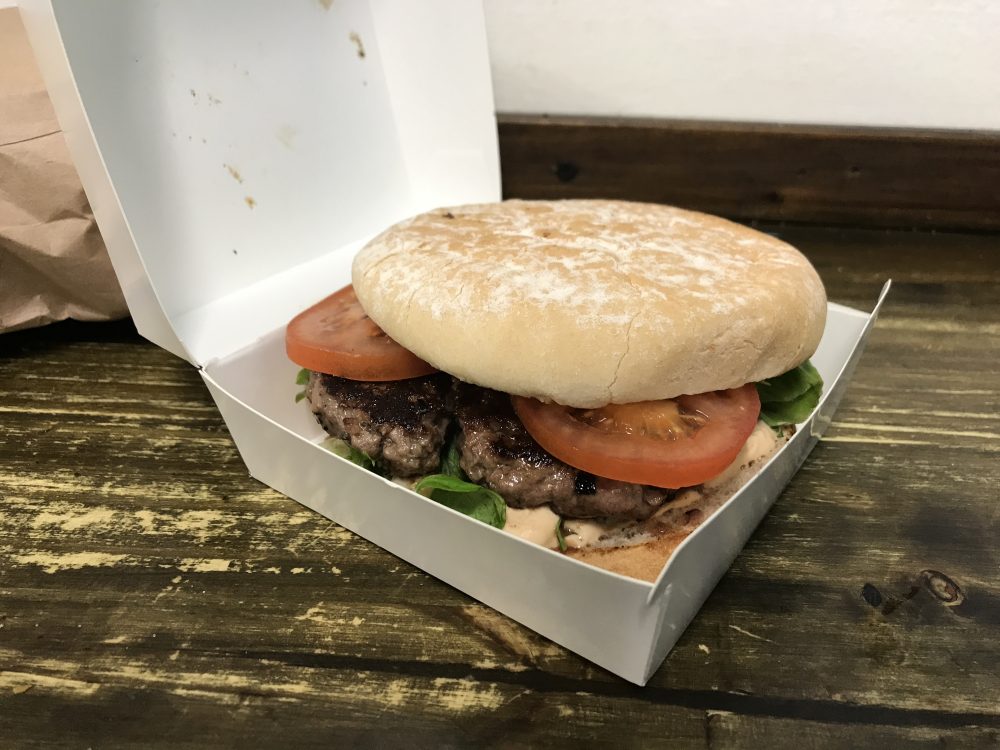 Funny sign, it would turn to Gone Fishing after closing the shop.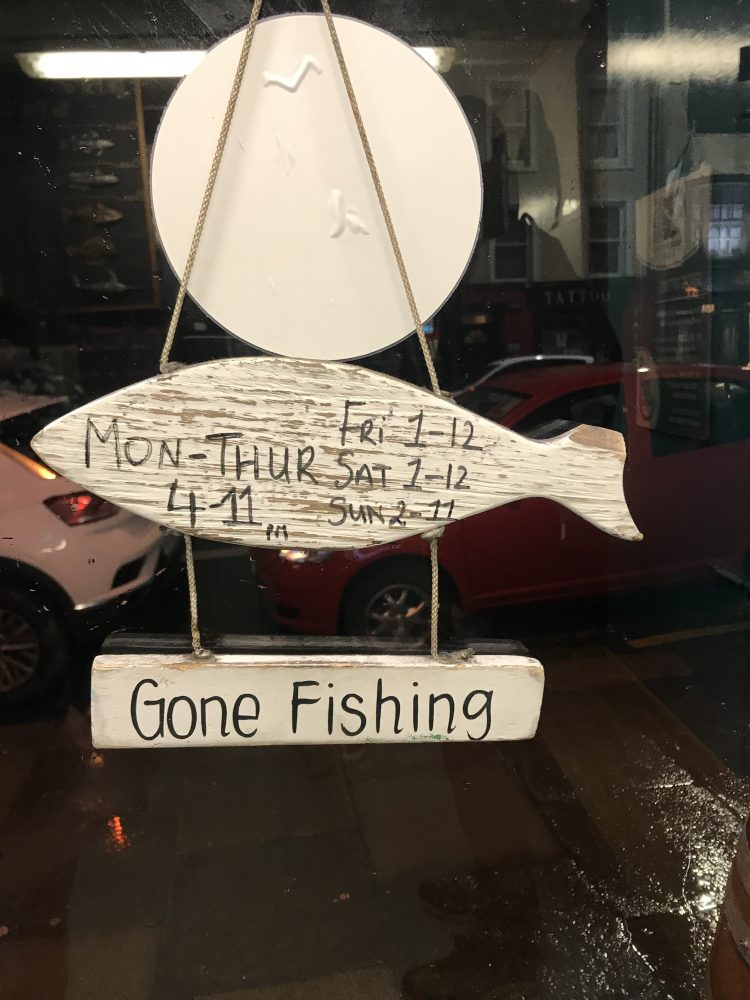 I walked 5 mins to check in the guest house from there. There was a beautiful church on the way in dim light.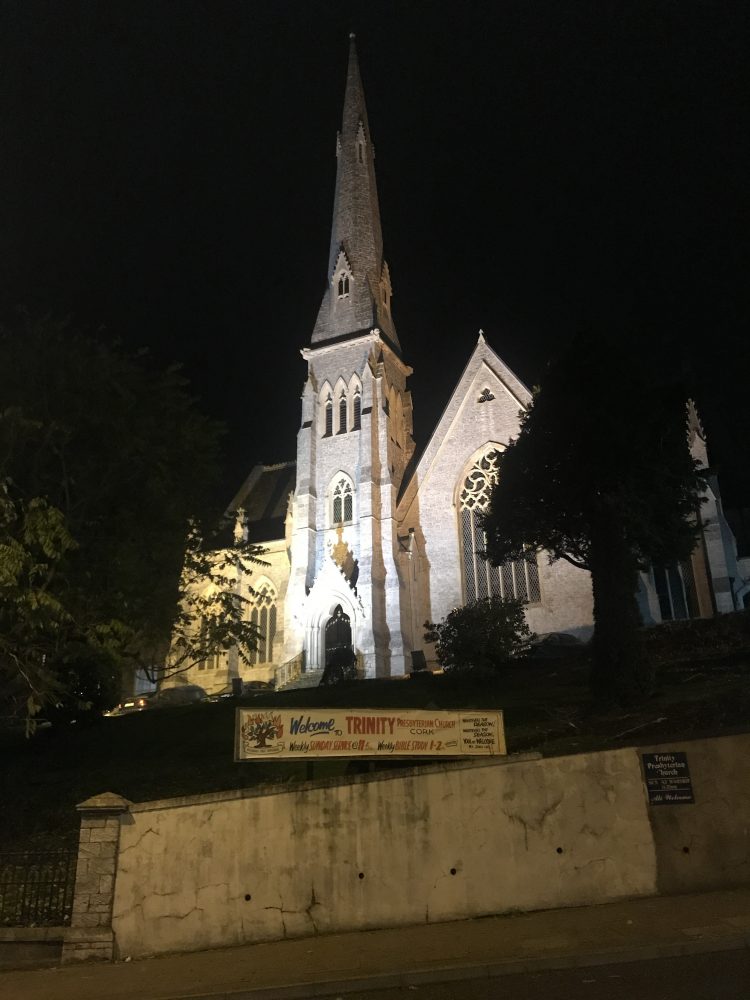 Walked up a slope, a building with some lighting windows came up in my sight. I liked the round tree here.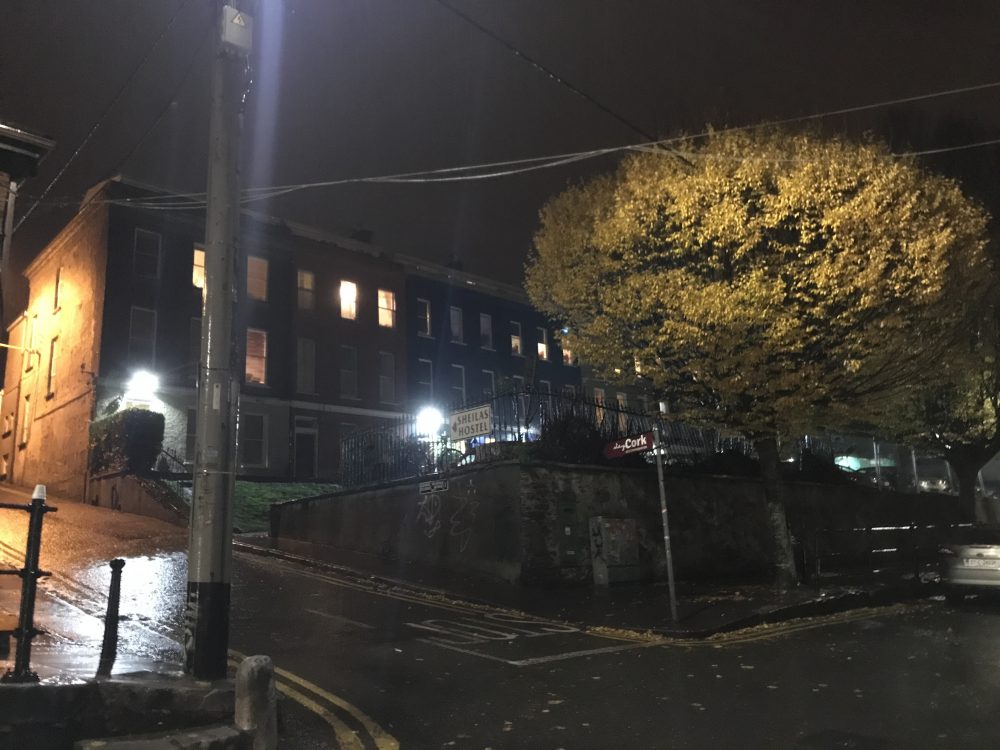 Yes, this was the guest house I booked.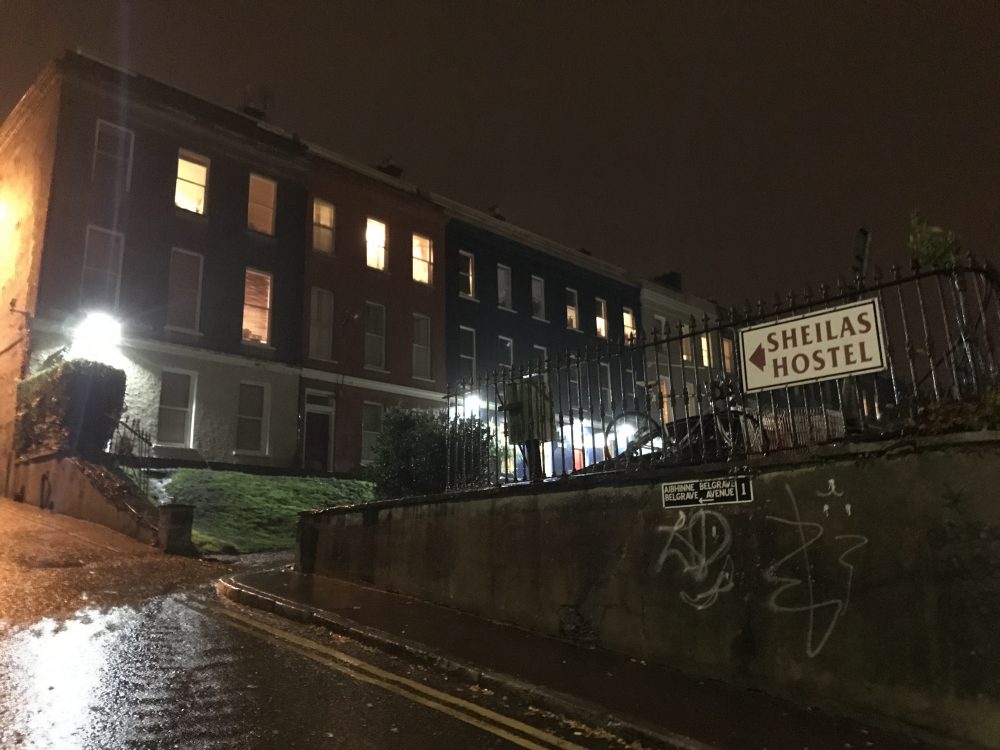 I came inside from this colourful entrance.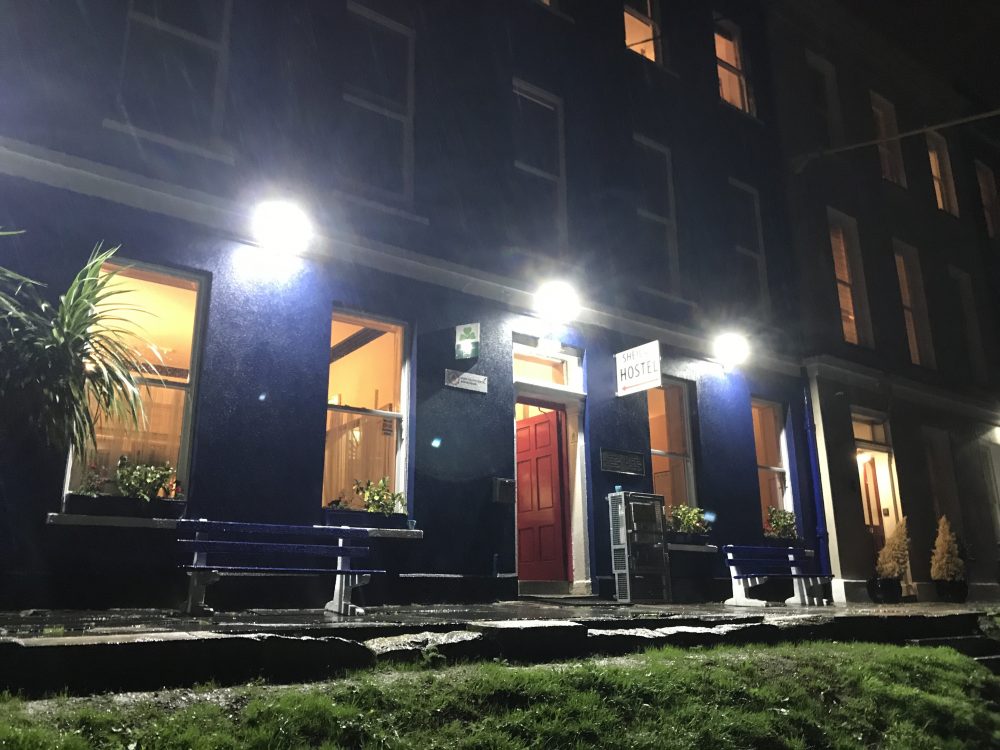 Beds were like this. Dormitory life goes on.