It would be a busy day today. Last nightI I bought 3 bus tickets for today to visit 3 towns. Arrival time for the last town called Galway was 21:45 so that it was actually 2 towns to enjoy and 1 town to sleep.
Killarney – Adare (1.5h) 14.25 euros
Adare – Limerick (25mins) 5.7 euros
Limerick – Galway (2.5h) 15.20 euros
Booking could be made on the bus company's website like this.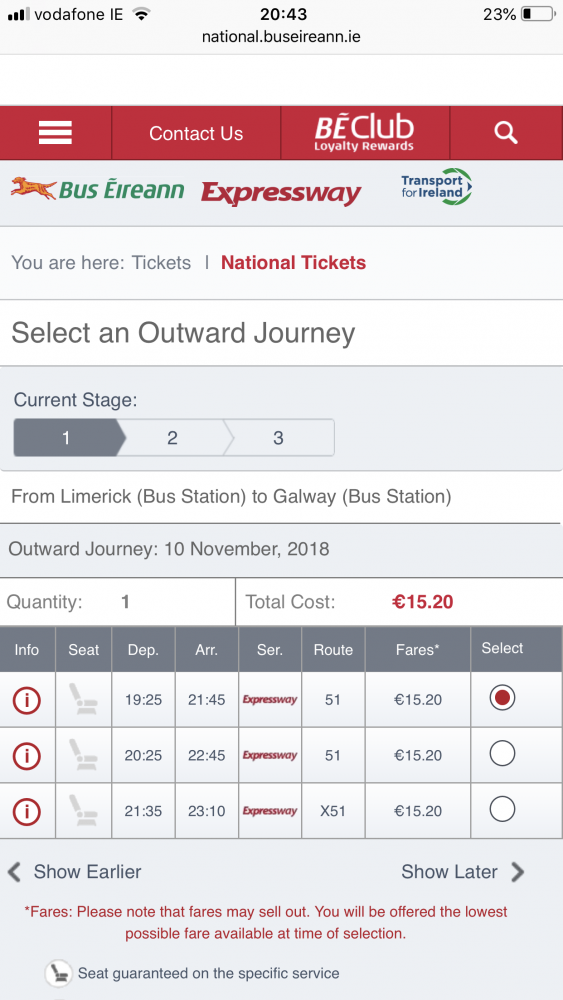 Checked out the hostel, I walked toward the bus terminal.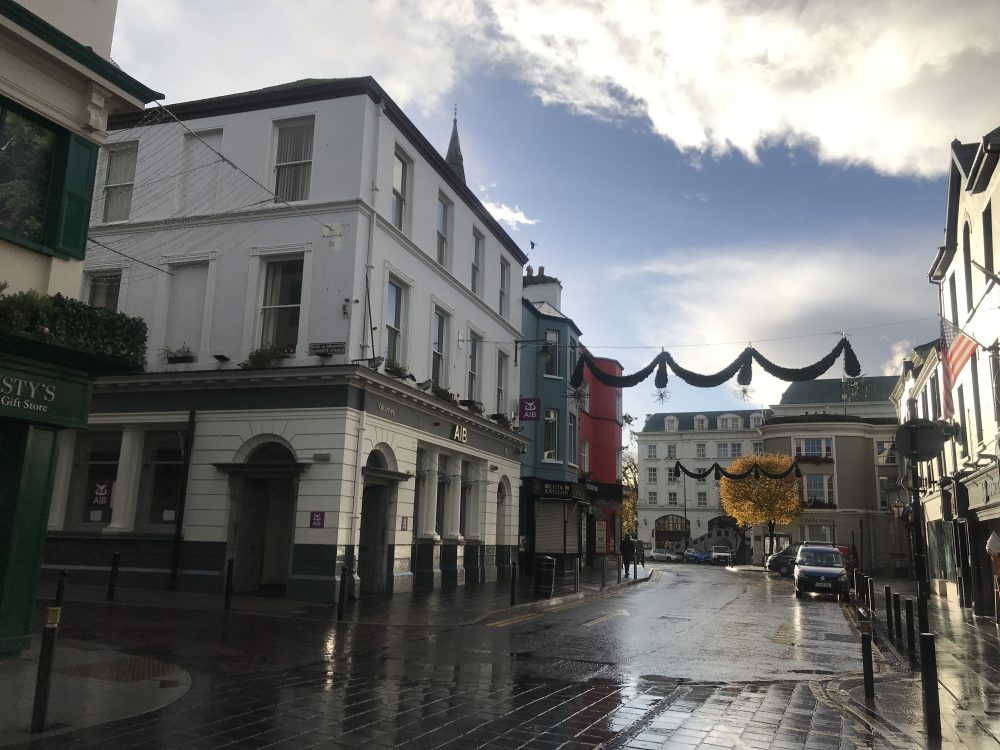 Streets were wet for rain but it was a bright sunny day. Good start of a day.
The church I saw yesterday night looked different under the sun.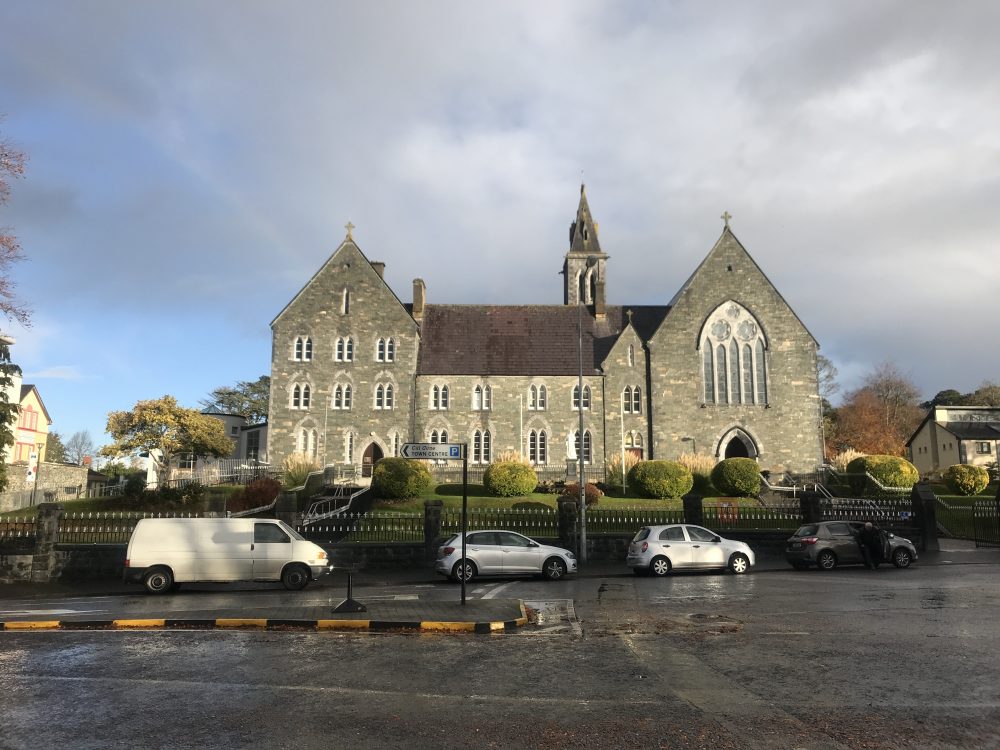 Deer looked different, too.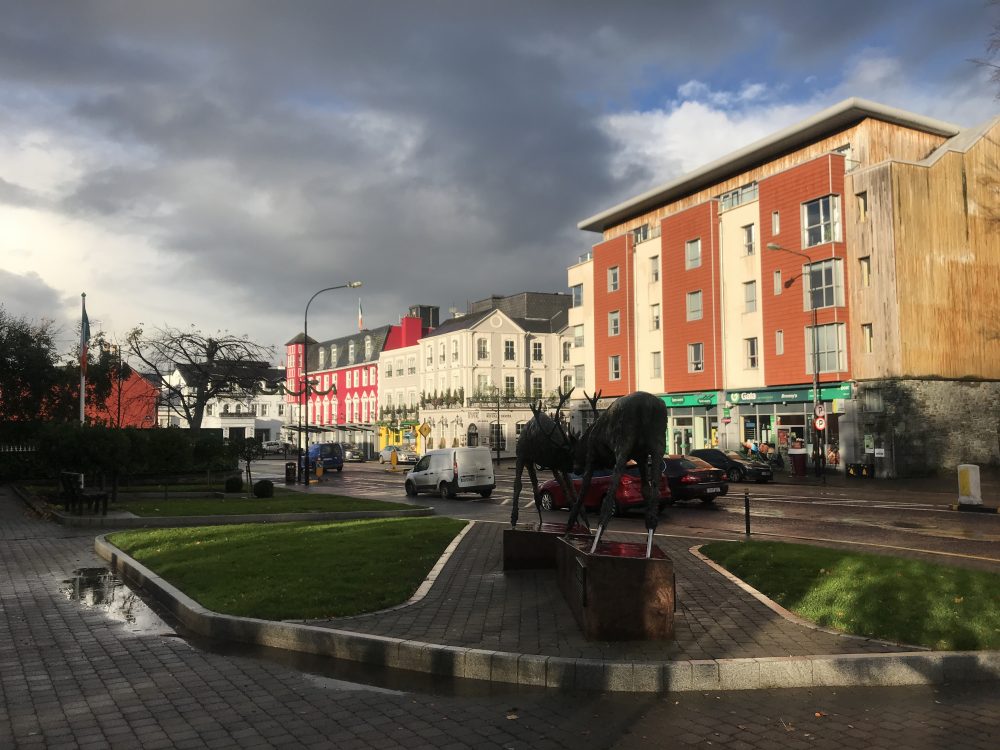 And I took a bus to visit the town called Adare which is said to be the prettiest town in Ireland.
View from the bus window.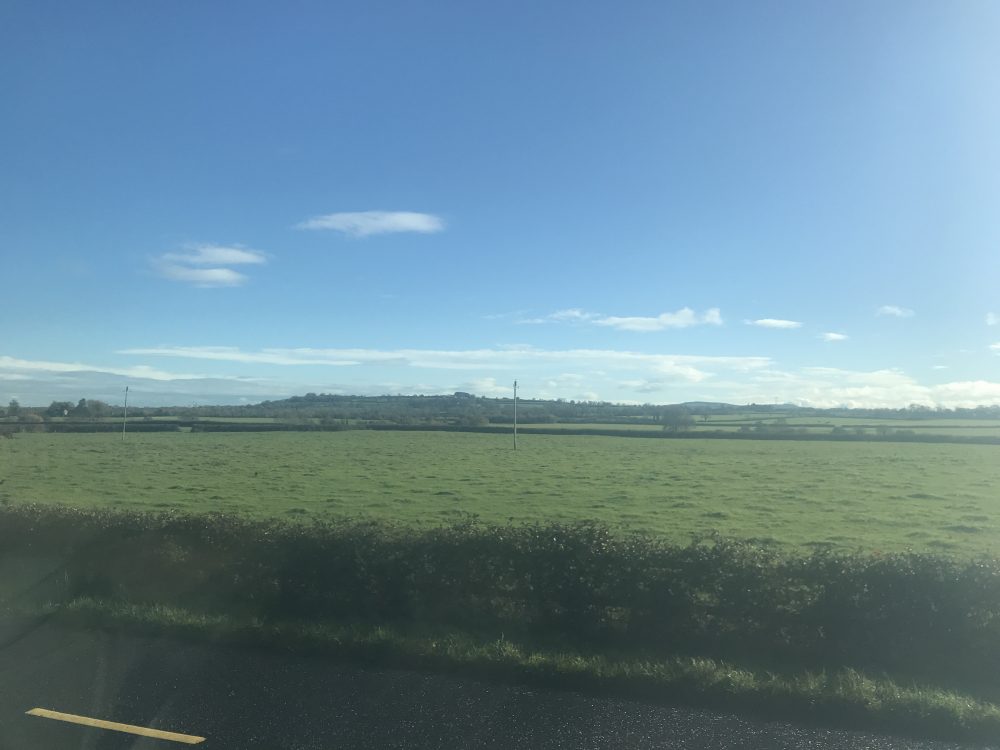 Arrived in Adare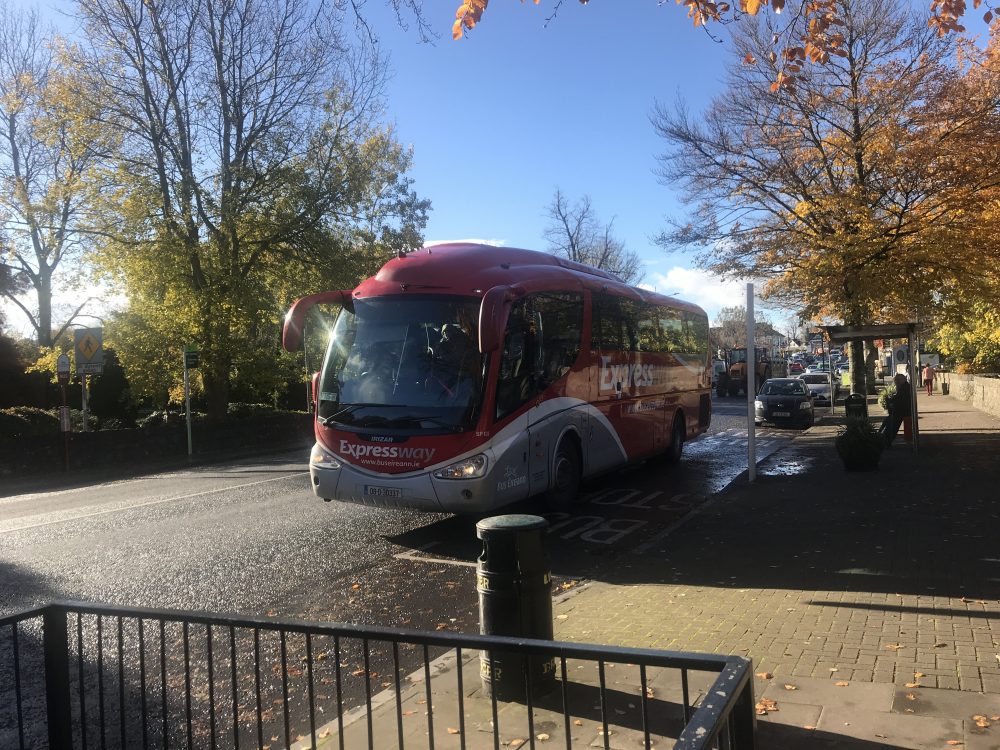 Yes, it's a living history.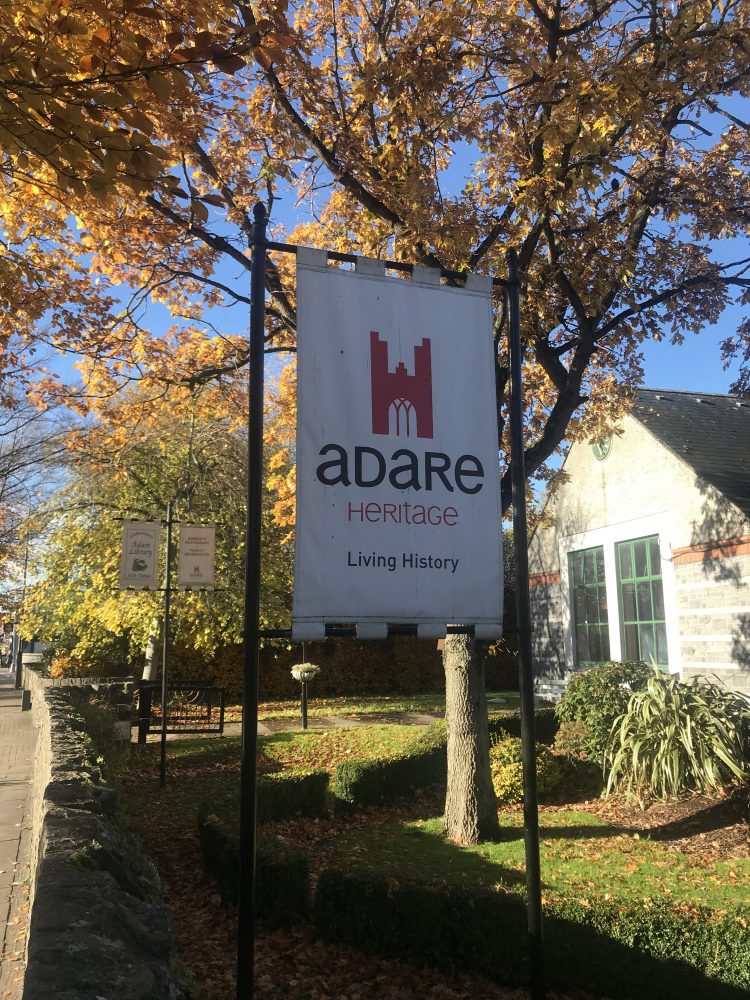 There was a place like a tourism center just near the bus stop.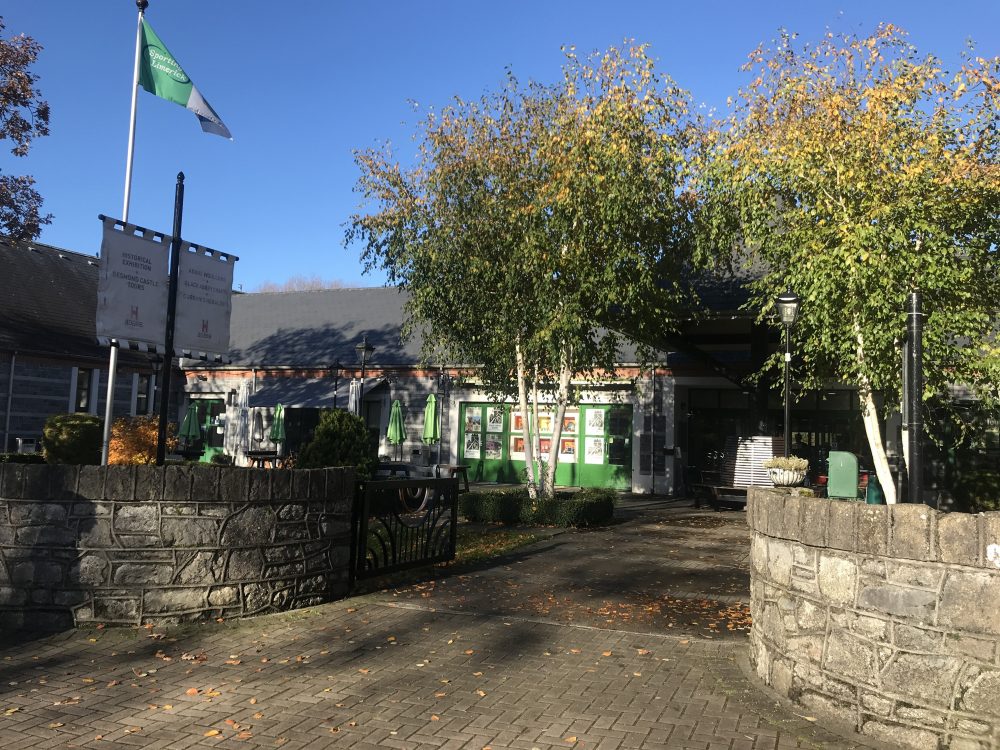 People there looked the prettiest in Ireland, too.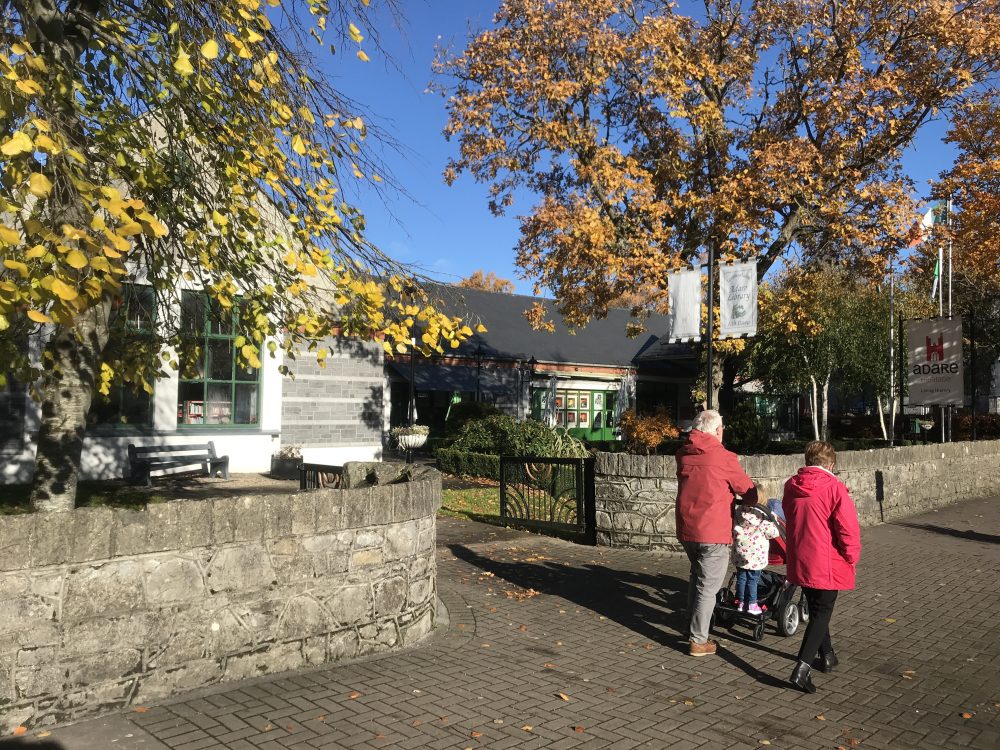 Why Adare is the prettiest in Ireland?
It's because of those small houses in pretty look.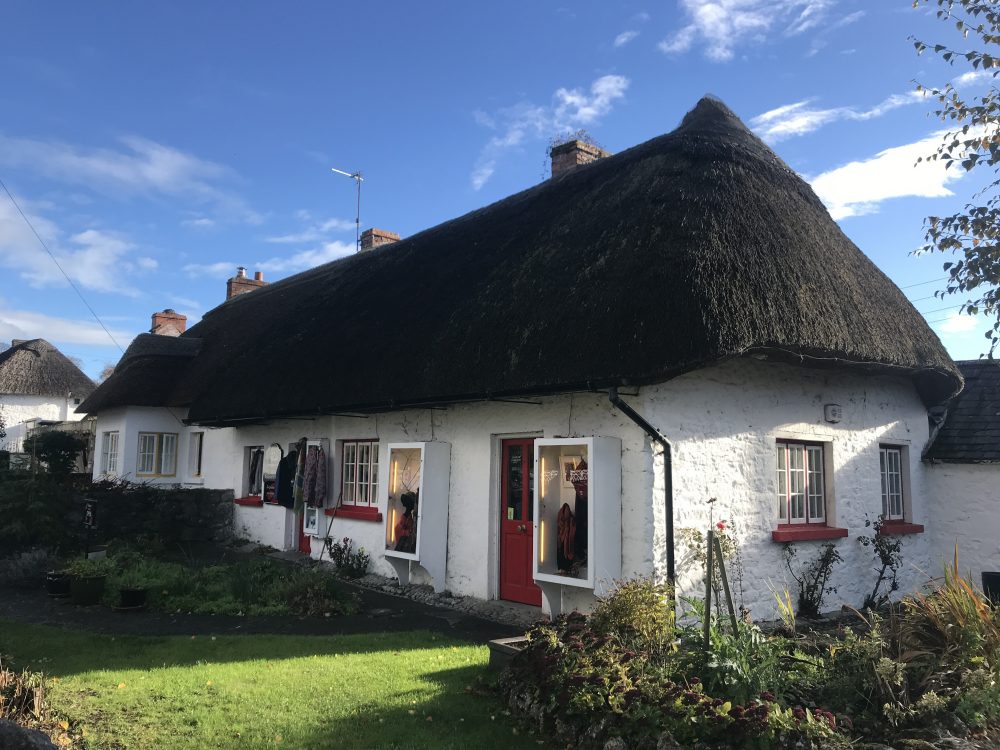 There are more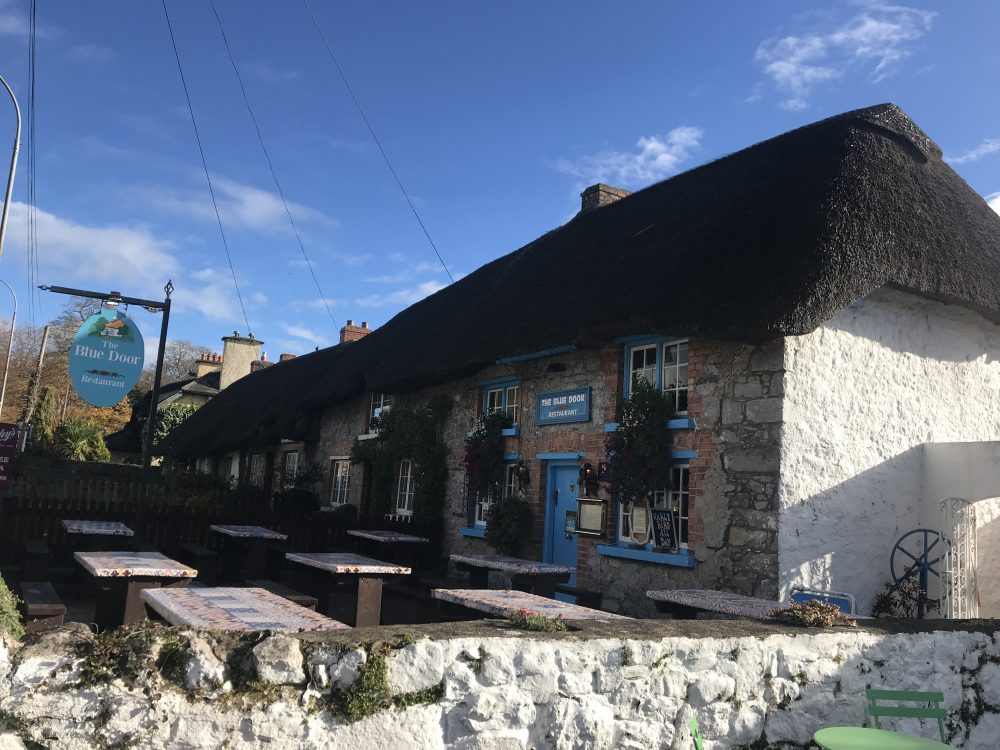 and more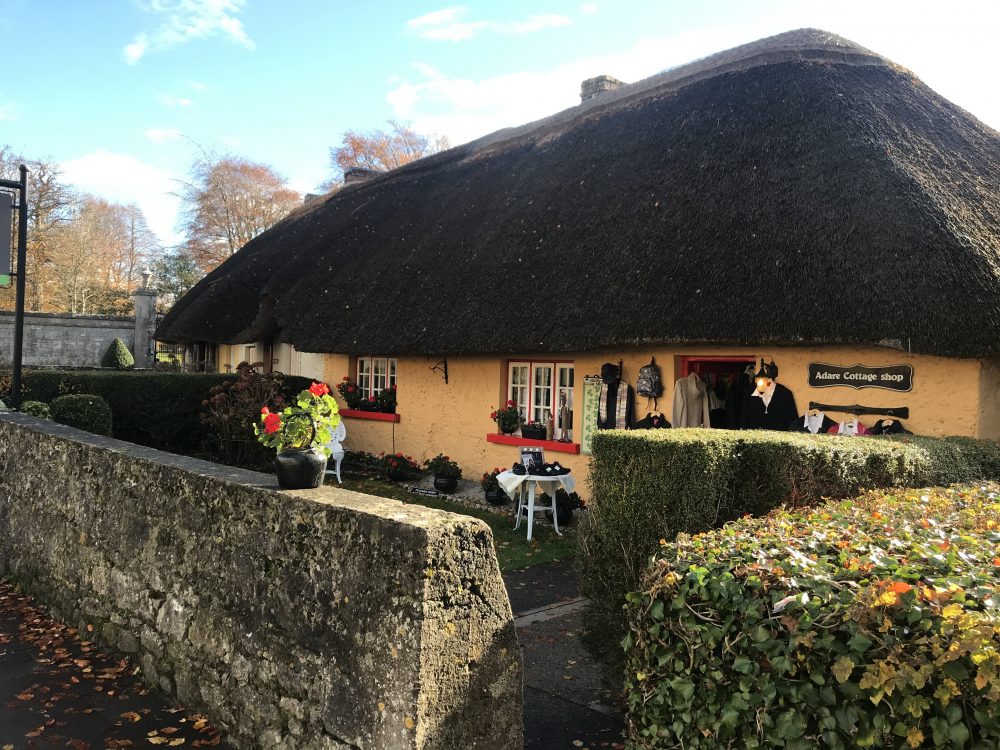 like this.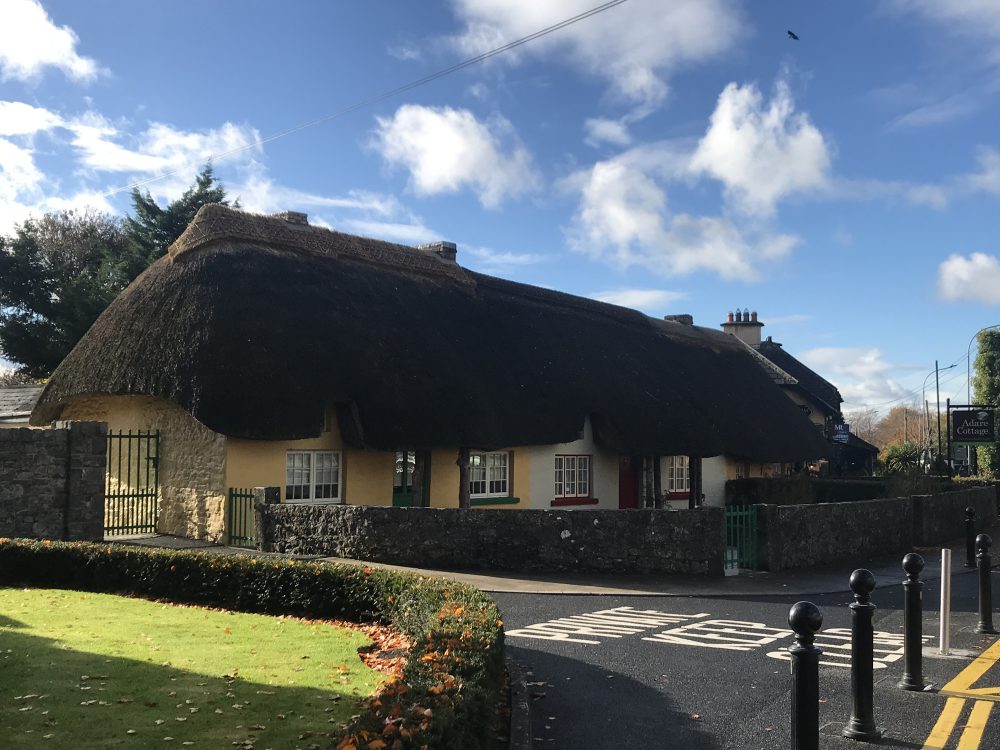 Street was like this. It's a famous town but not busy at all.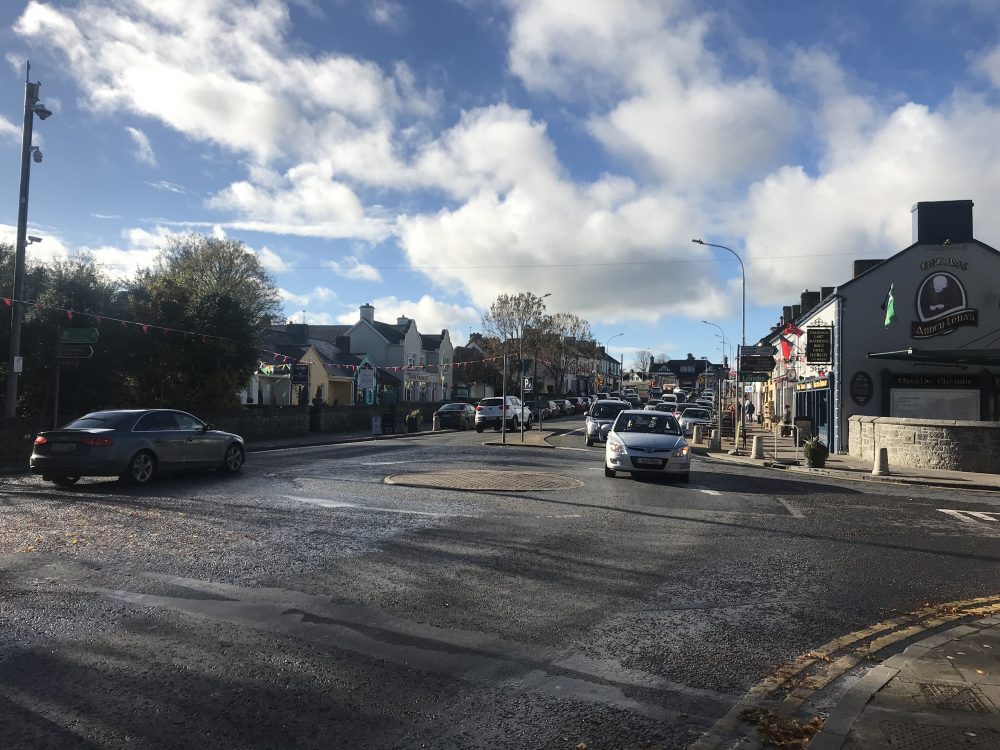 Variety shops in the street.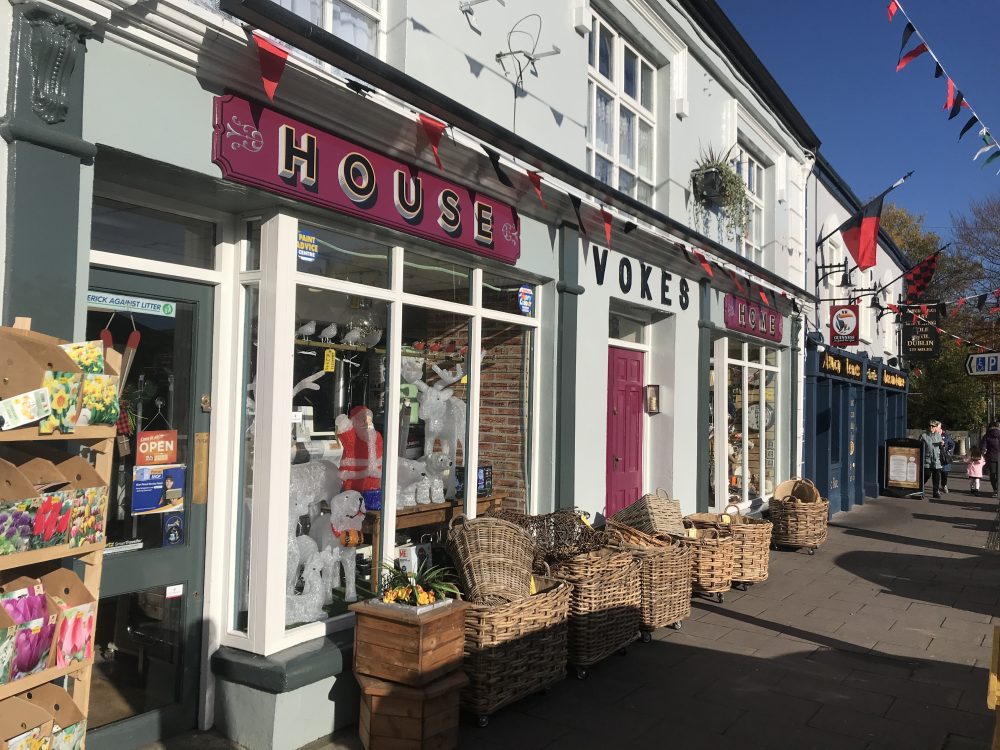 Variety of goods literally.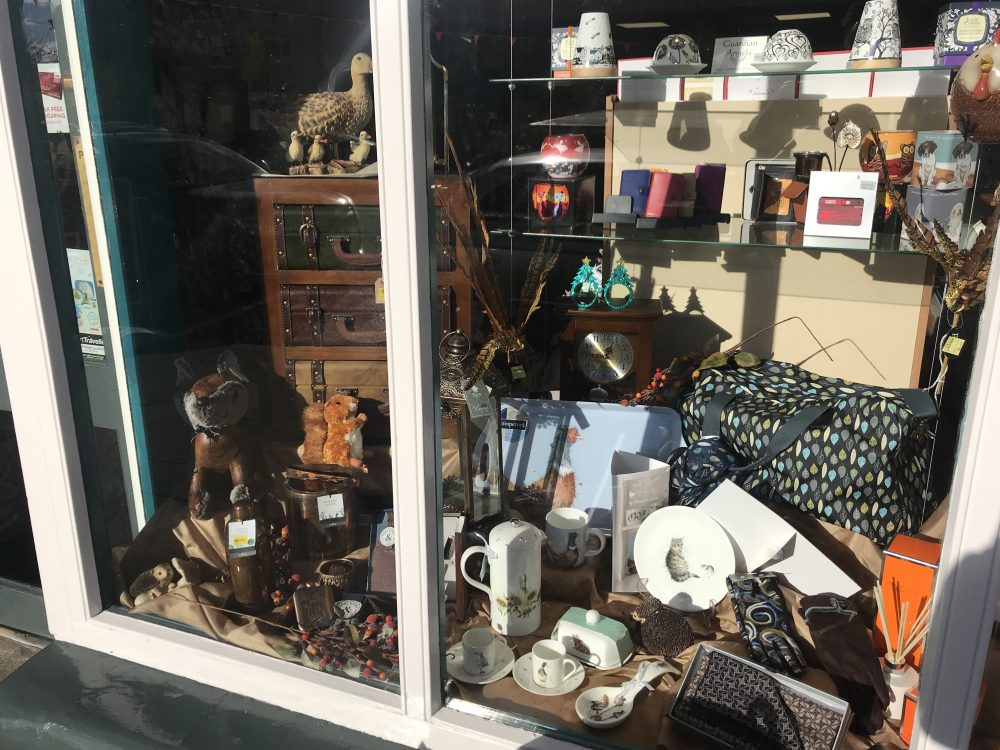 I like this dog.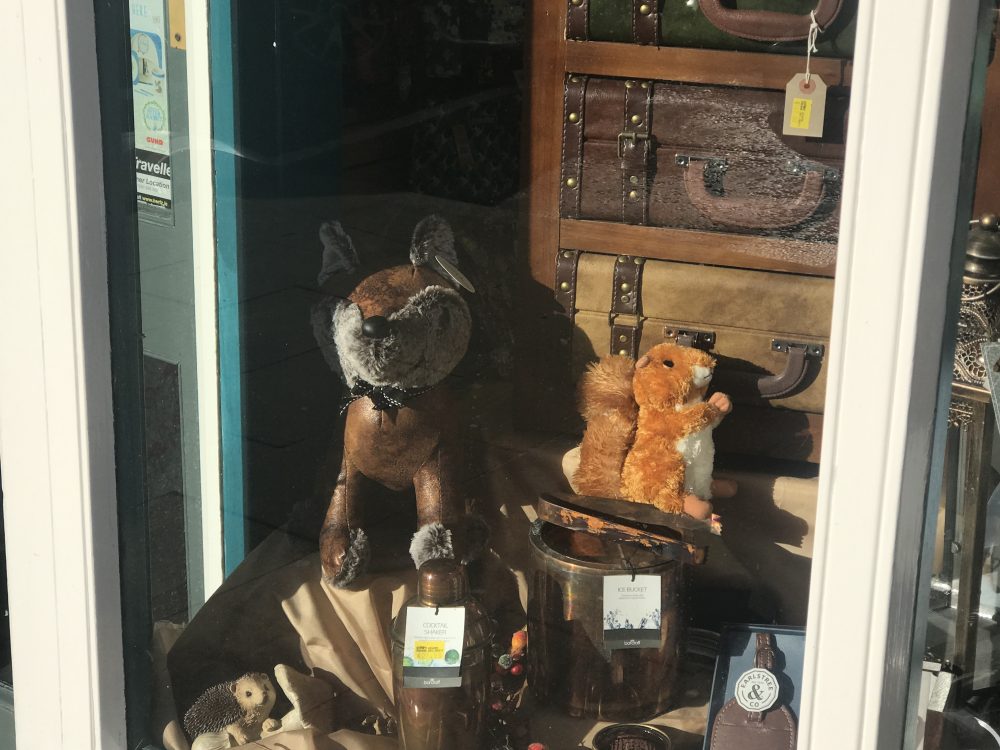 Christmas goods. I like those polar bears. Will be good rather than just having deer.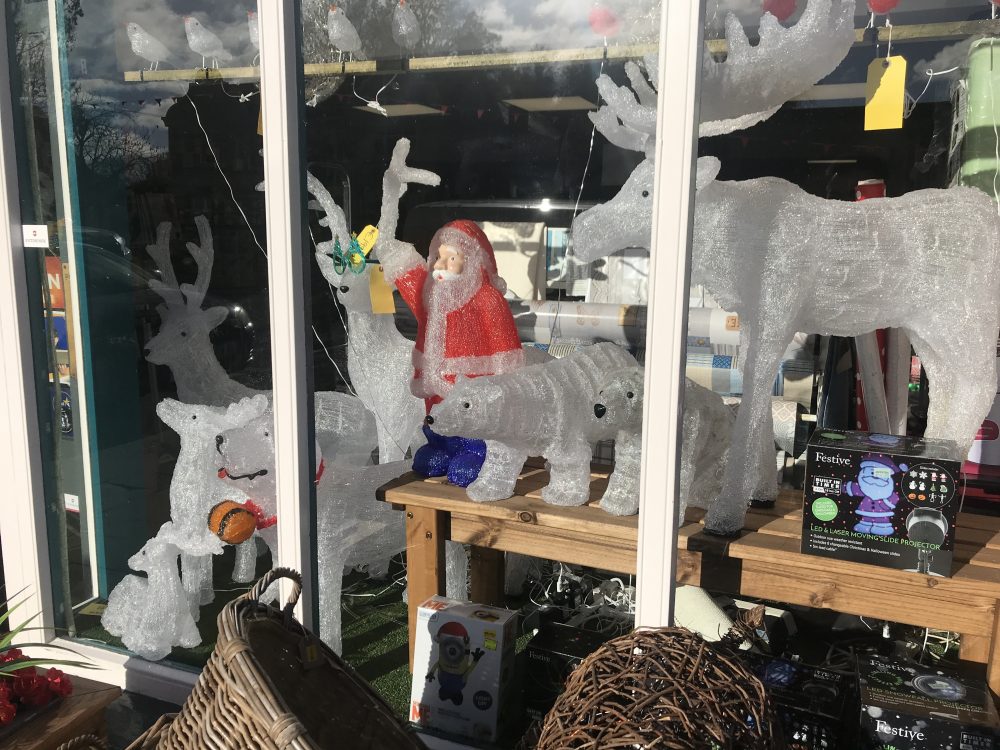 Walking the main street for a while, I found a big house in the corner with the sign of MARKET.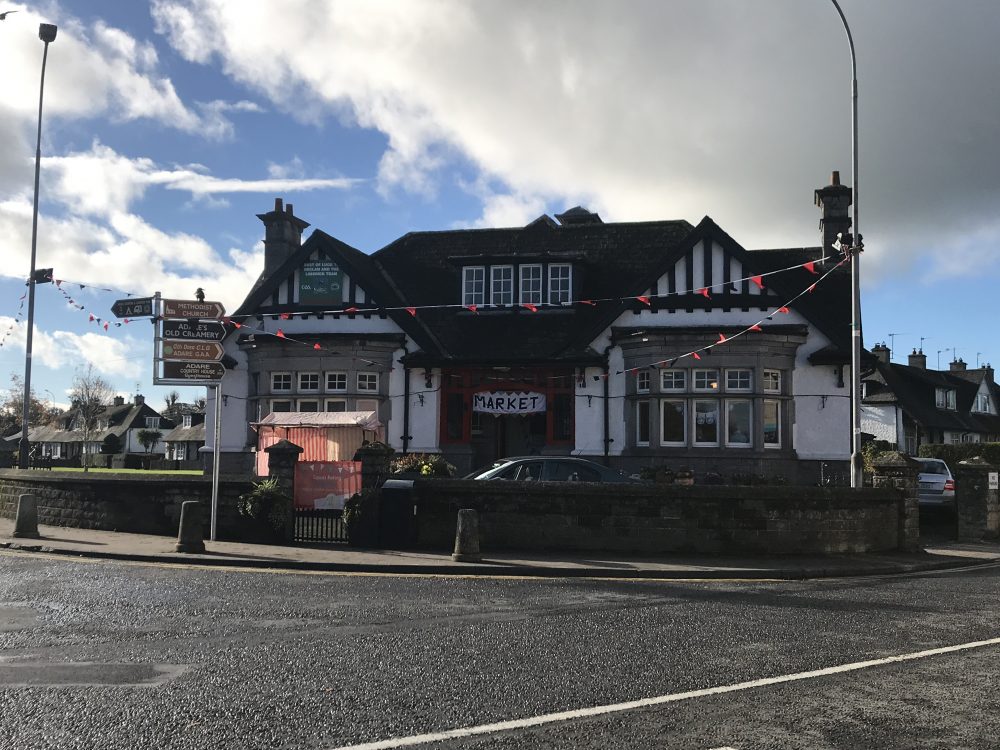 Came in side the house, there were many hand made goods exhibited like this.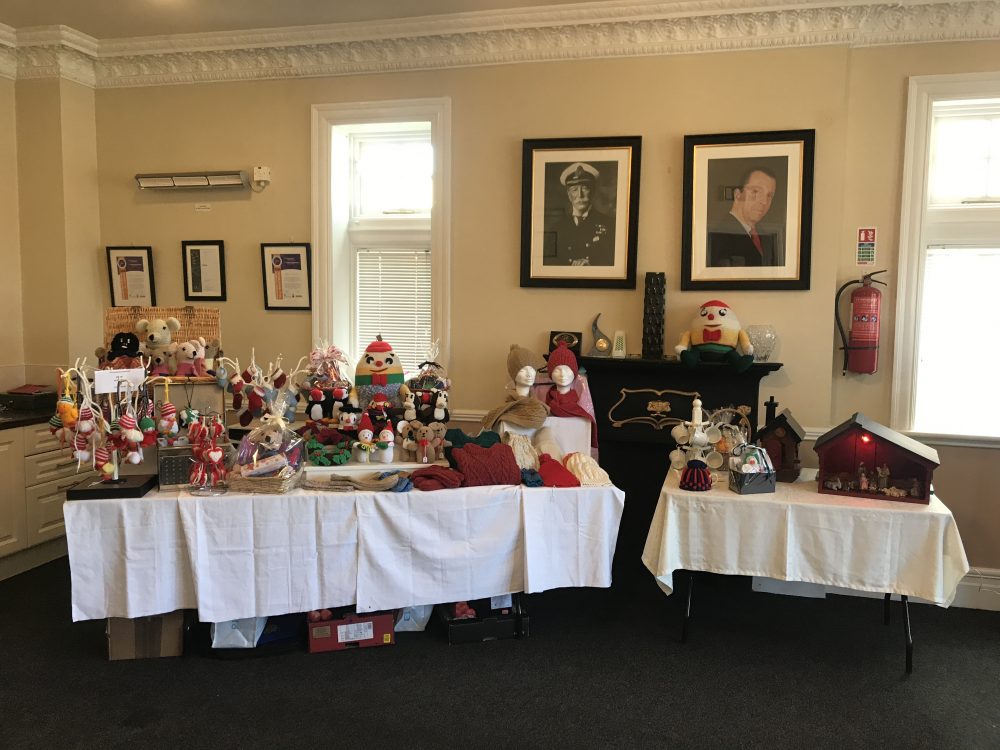 Bags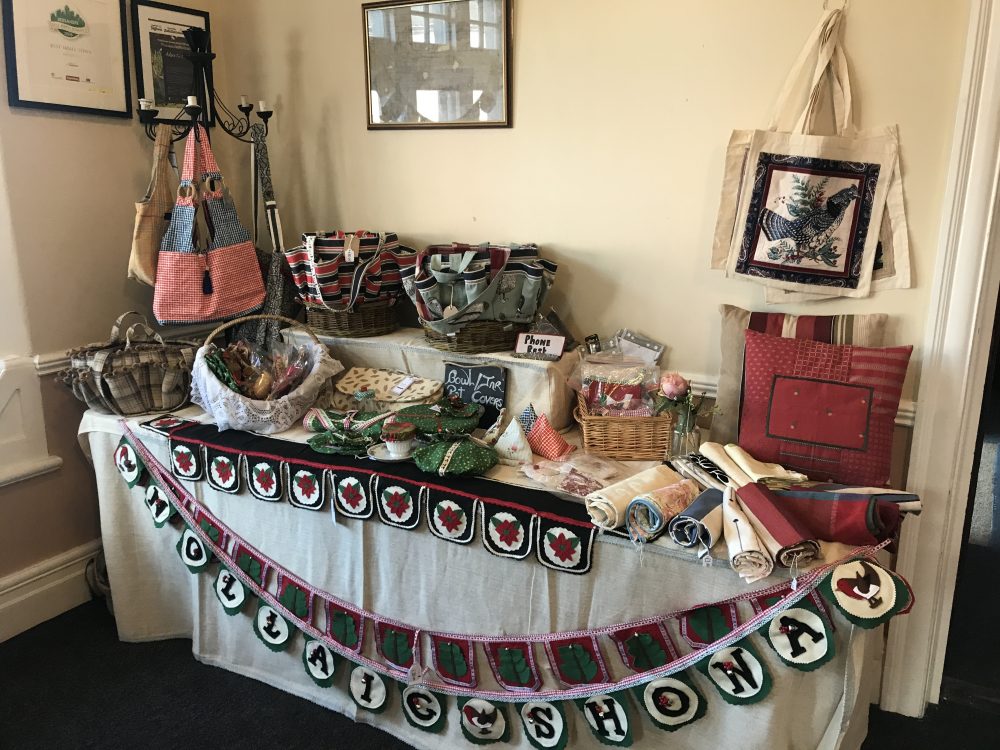 Clothes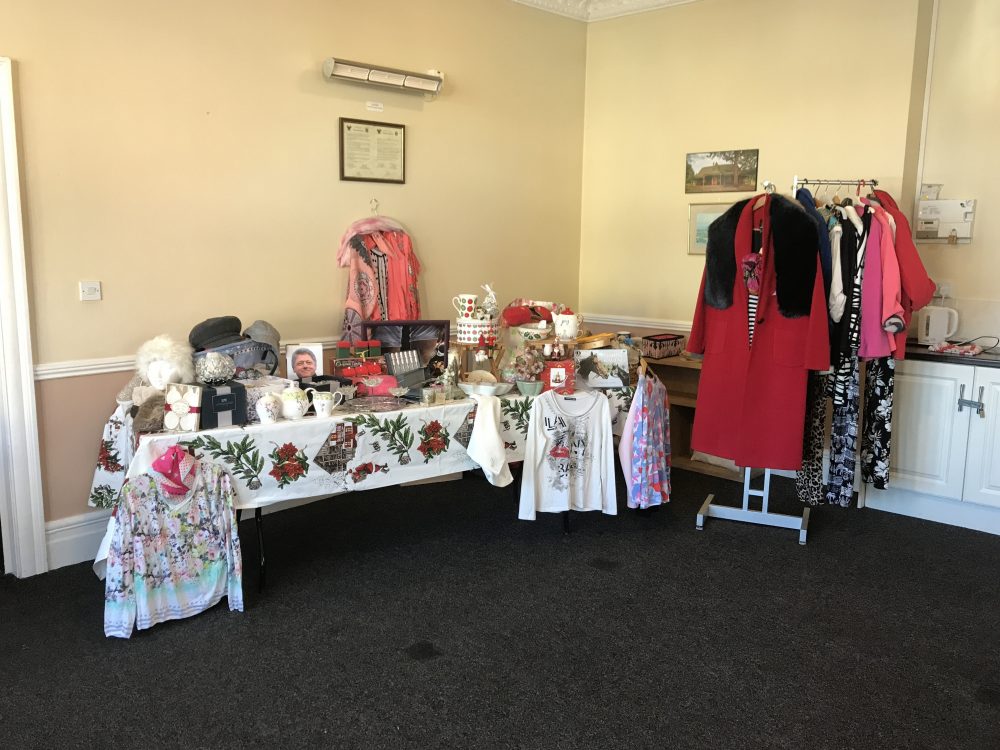 There were vegetables and flowers outside the building.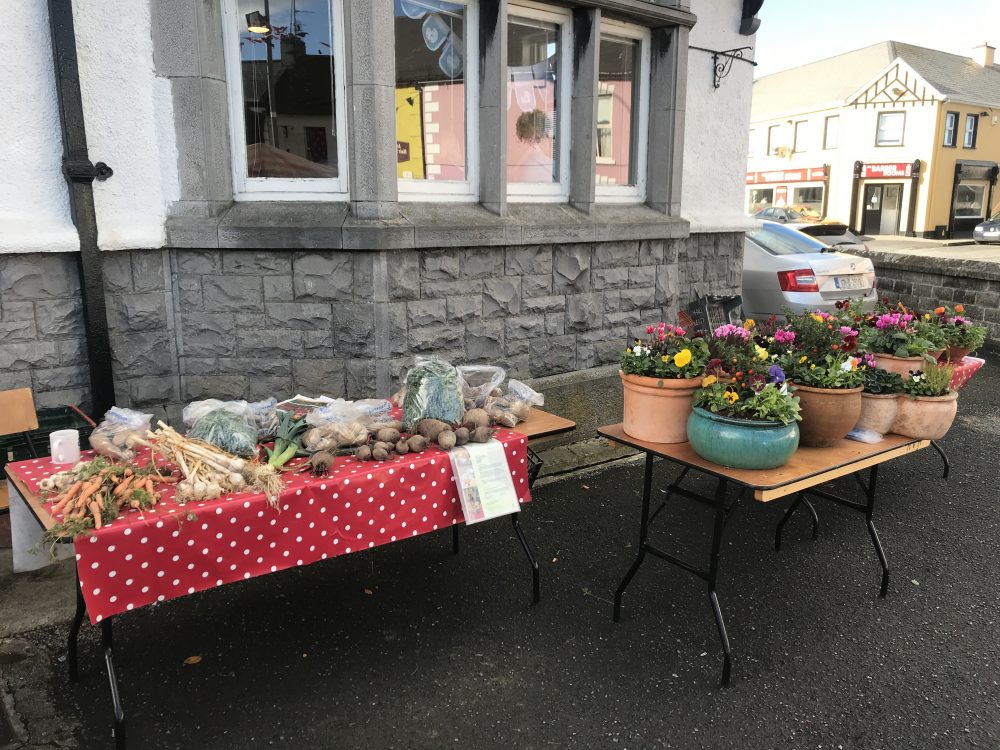 Must be good to pick up some and make nice beef stew.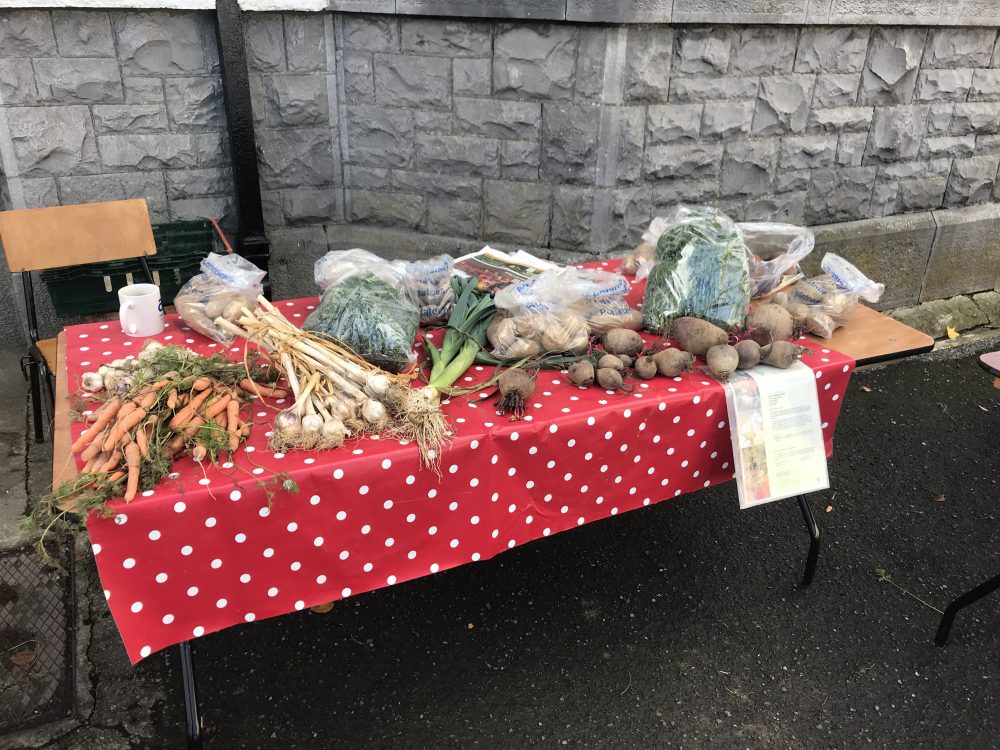 Homemade cakes. Yes, I bought one piece, no doubt.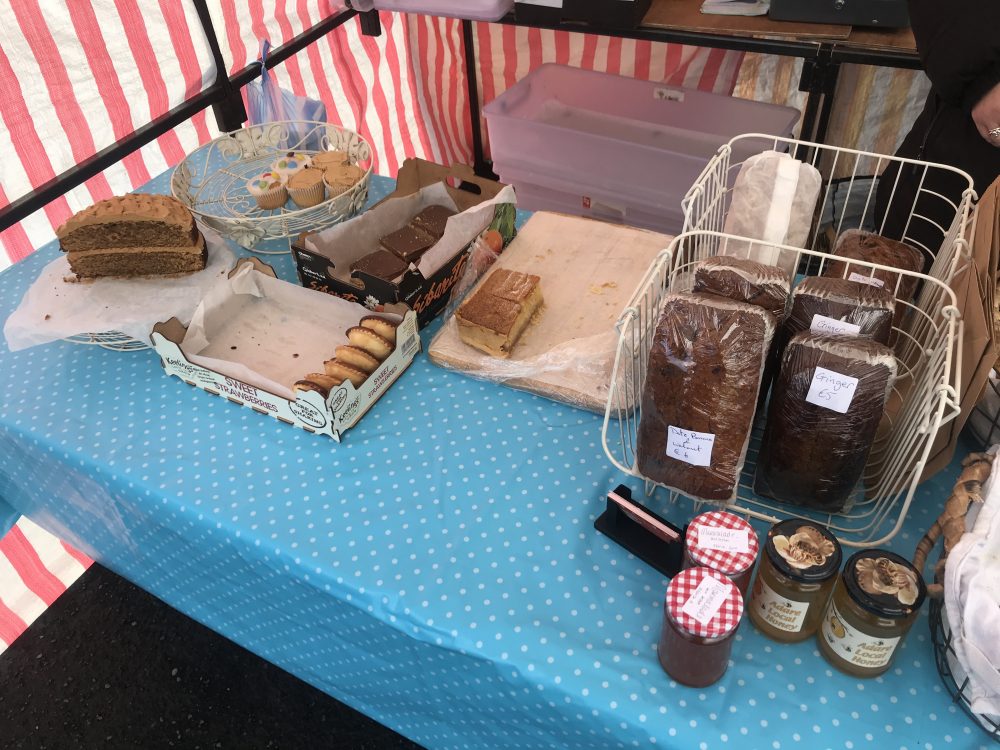 There was a park near this market which was good to have the cake.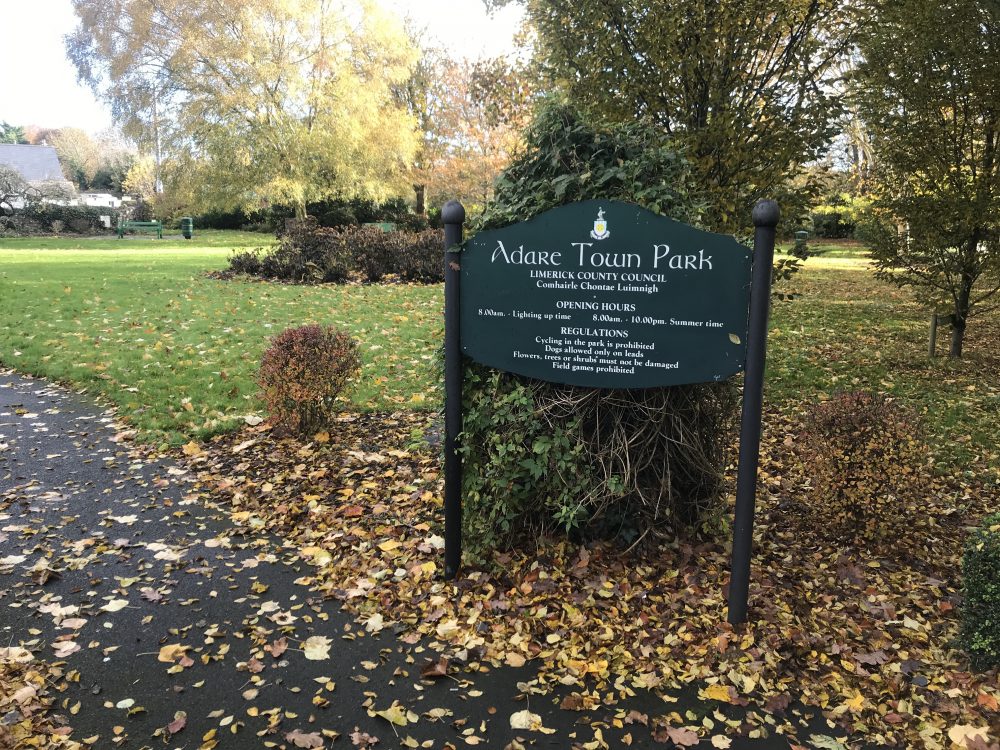 Park entrance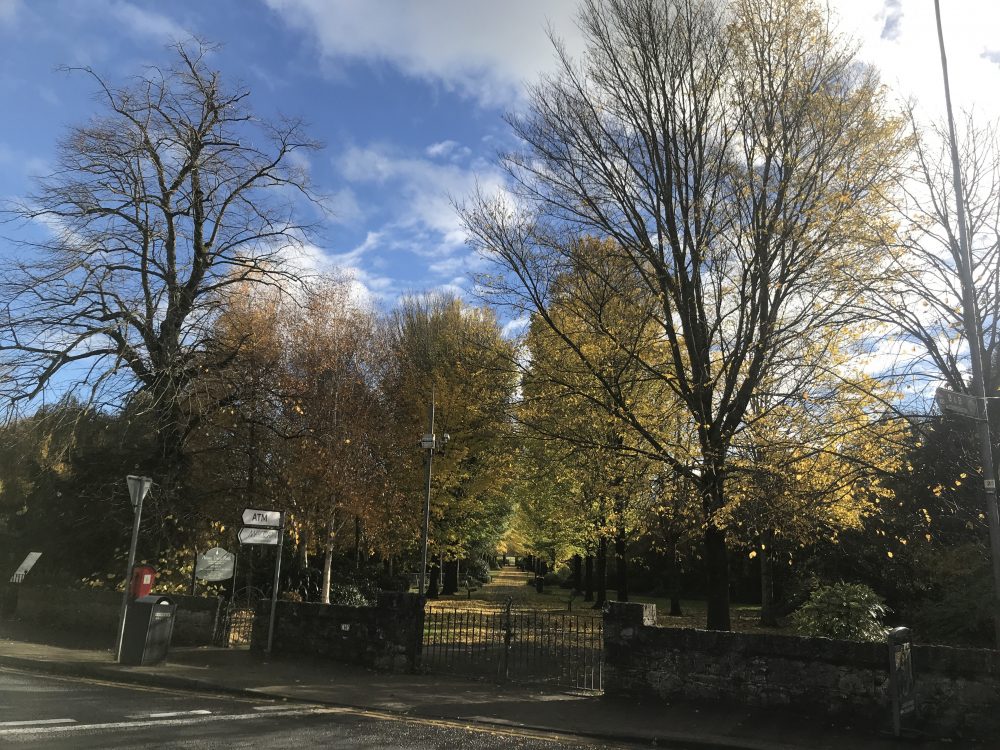 It was really impressing park.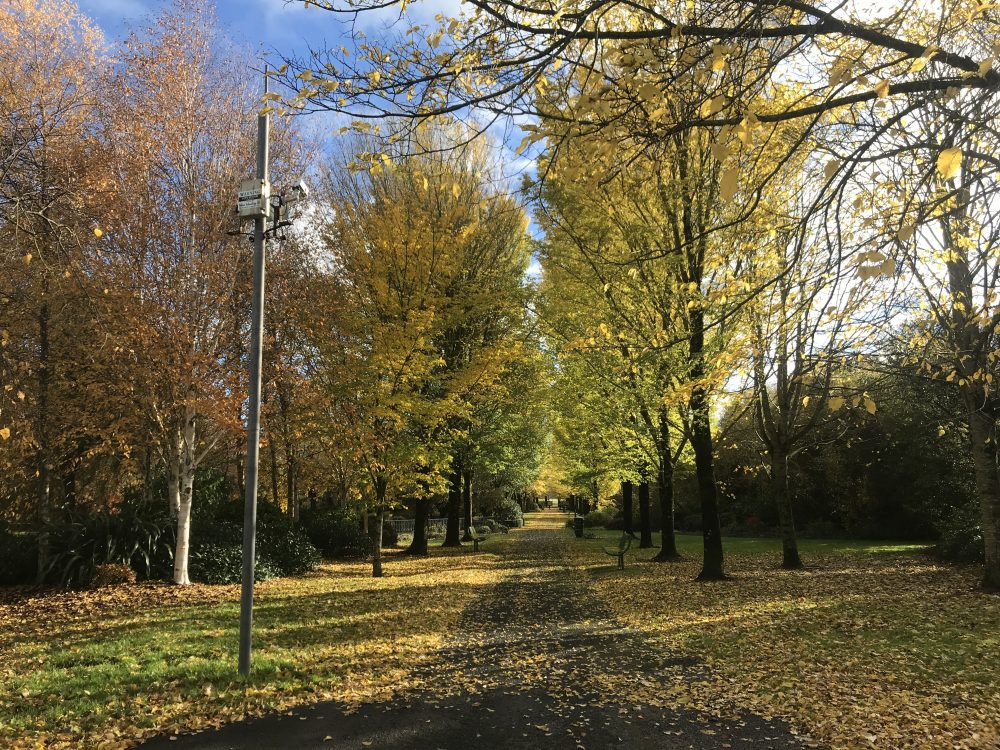 How could it be beautiful this much?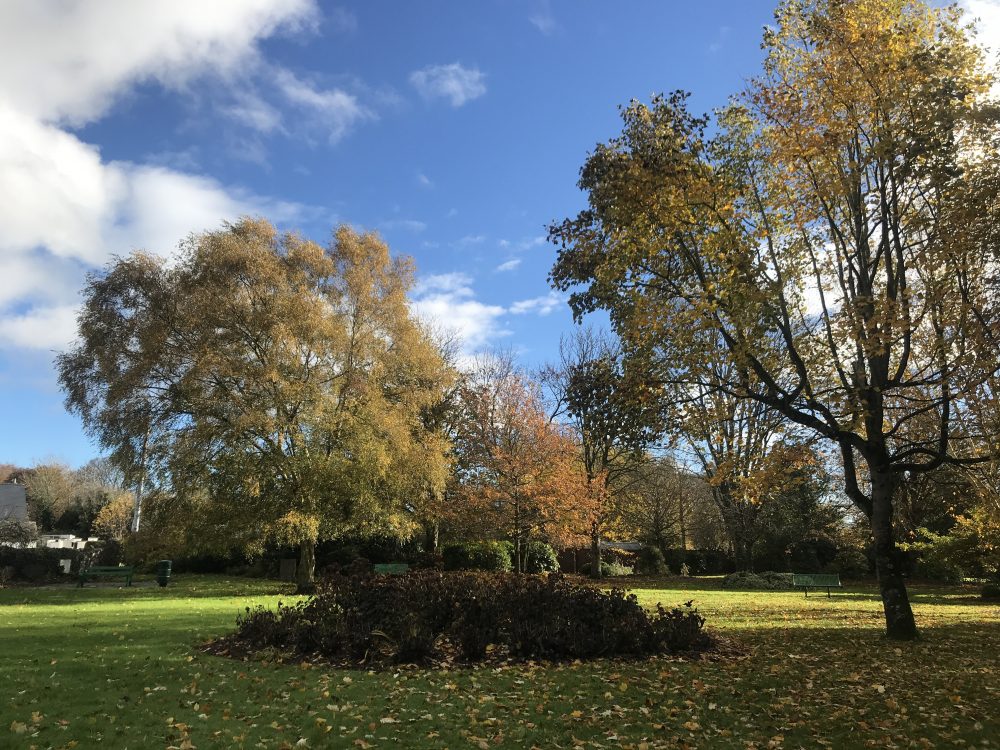 Cake is another fulfillment for me.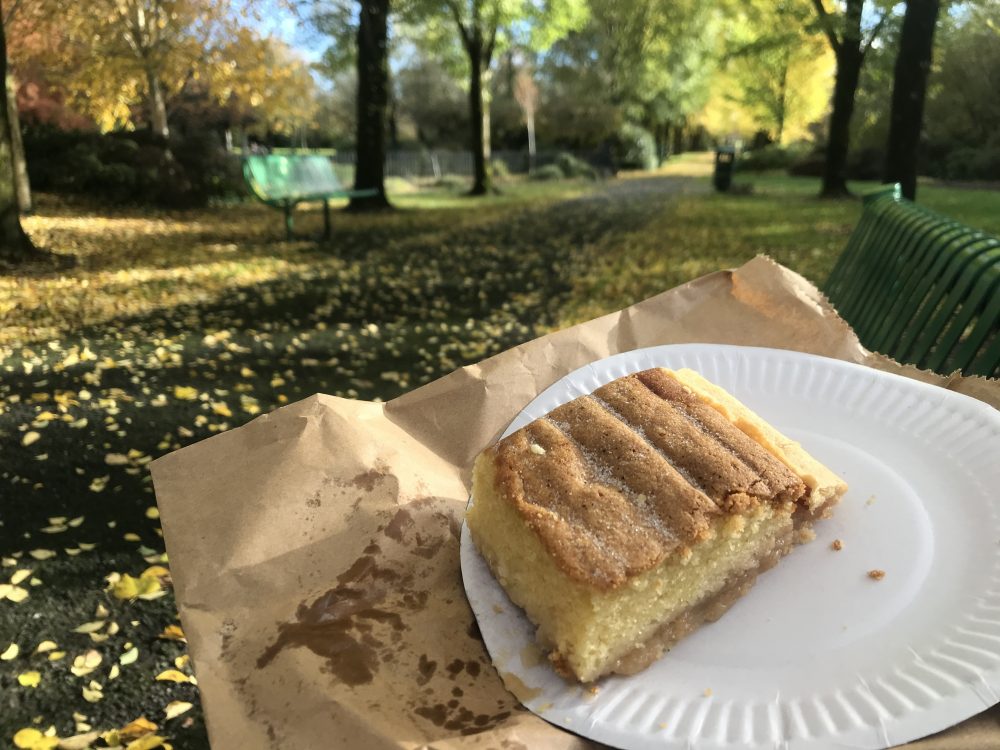 It was a nice cake. I had only 1 hour in Adare but such a cake and beautiful park made my stay in Adare special for me.
People in the market were so friendly and nice. One woman told me that she has lived in Japan. If the situation allows, I want to live in Ireland, too. How could it be nice to live in Dublin or somewhere. It would be hard to find a nice country in this level.
There were colorful buildings in the street.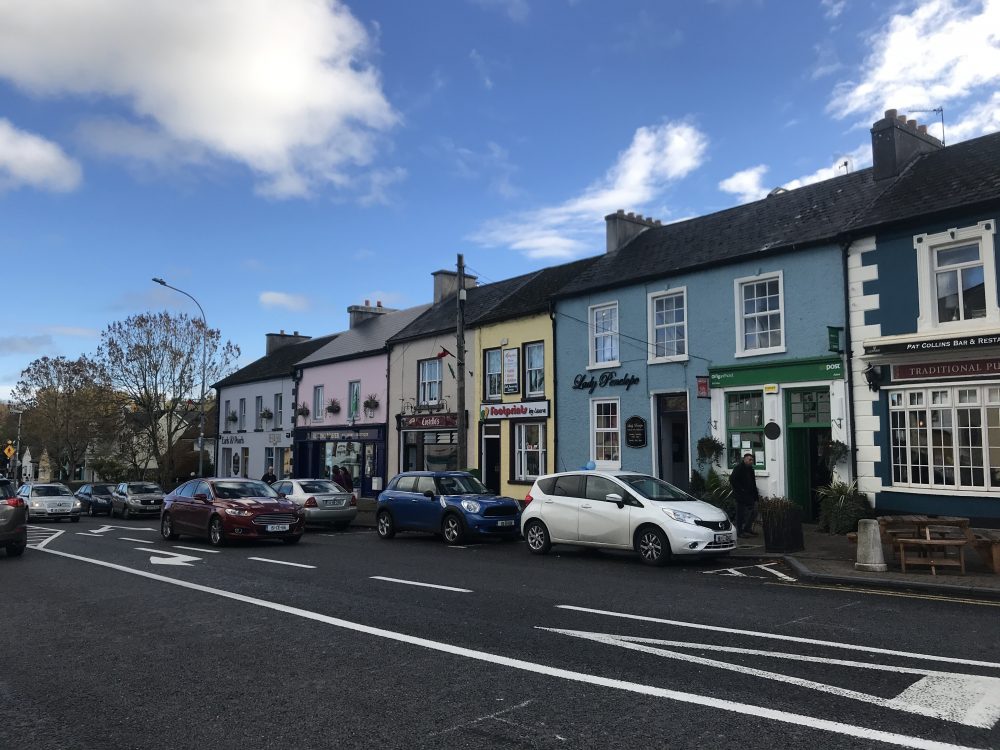 Some of them were vivid and fancy.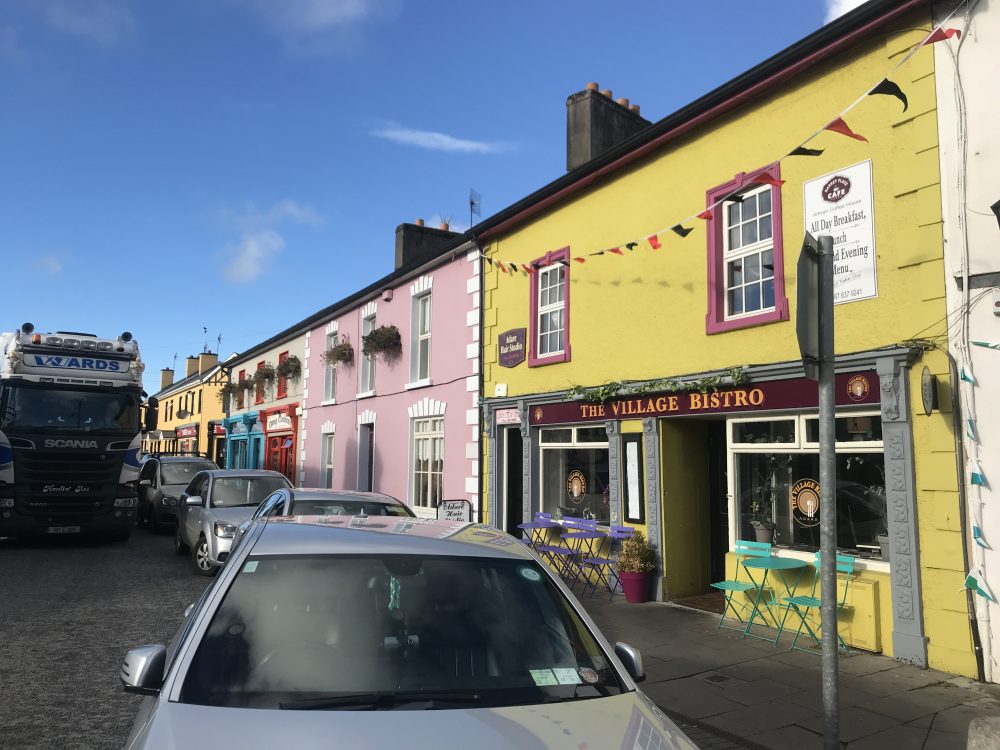 Walking opposite side of the market, I found this church.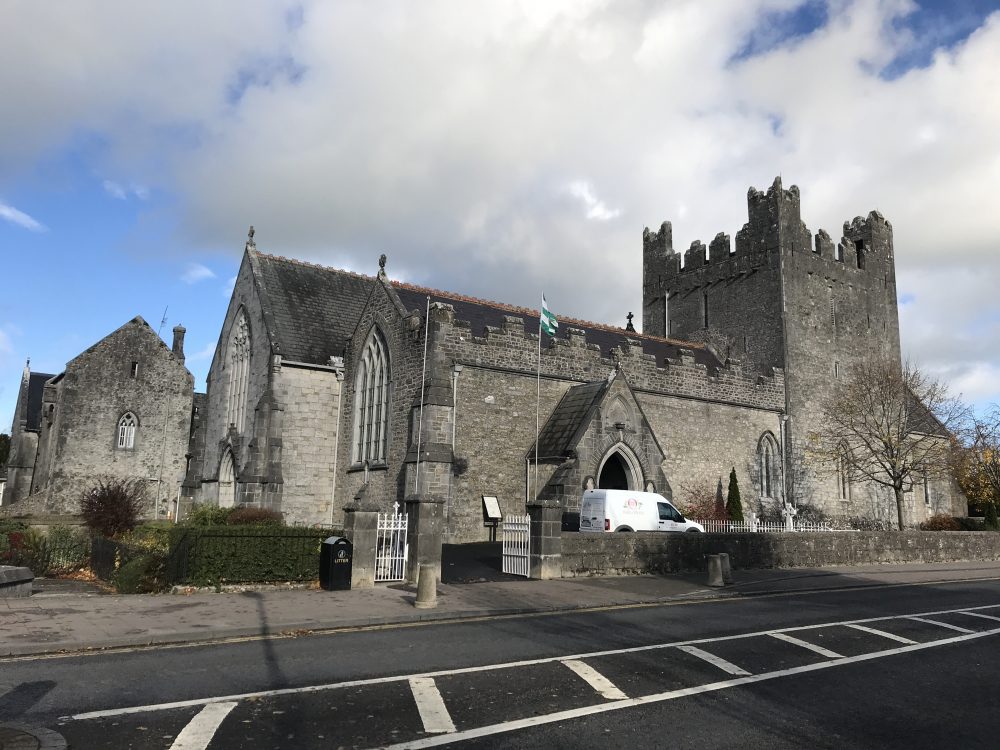 It was Trinitarian monastery found in 1230 and now used as a church.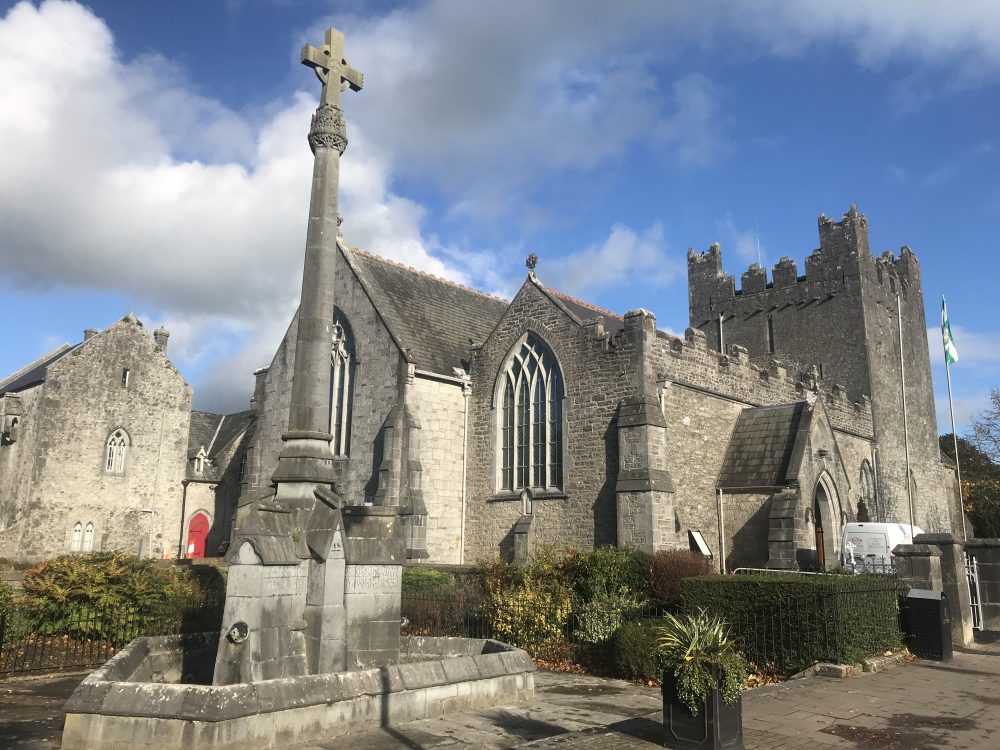 I could fully enjoyed 1 hour stay in Adare and left for Limerick by bus.
To be continued