It was heavily raining today, hopping one awning to another, I reached to a nice restaurant and had lunch. Meatball penne and fried zucchini. I took a shelter from rain for a while at this restaurant. It was really really heavy rain.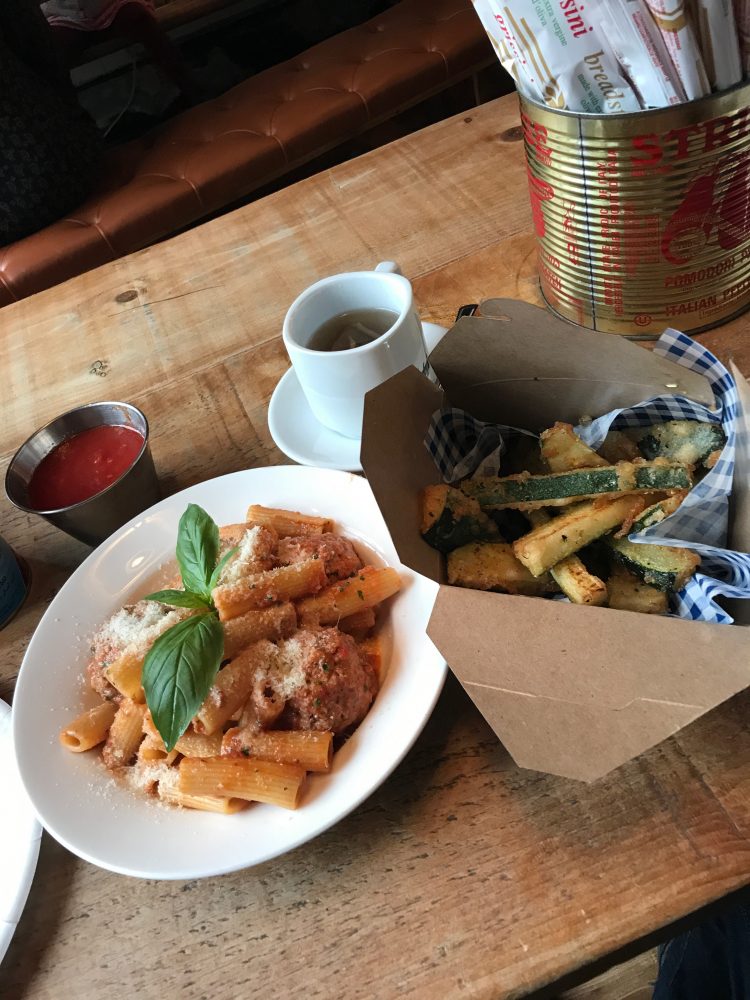 After the rain weakened, I strolled around the old town.
St. Giles cathedral
It's like the world of the video game Dragon Quest.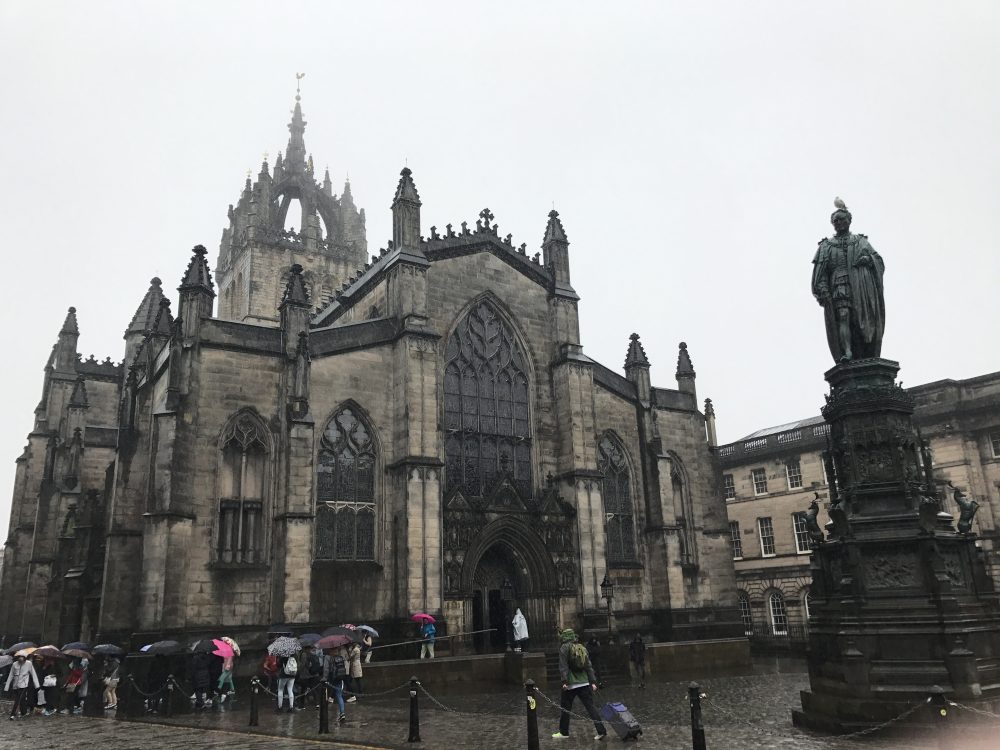 A gentleman needs patience and calmness.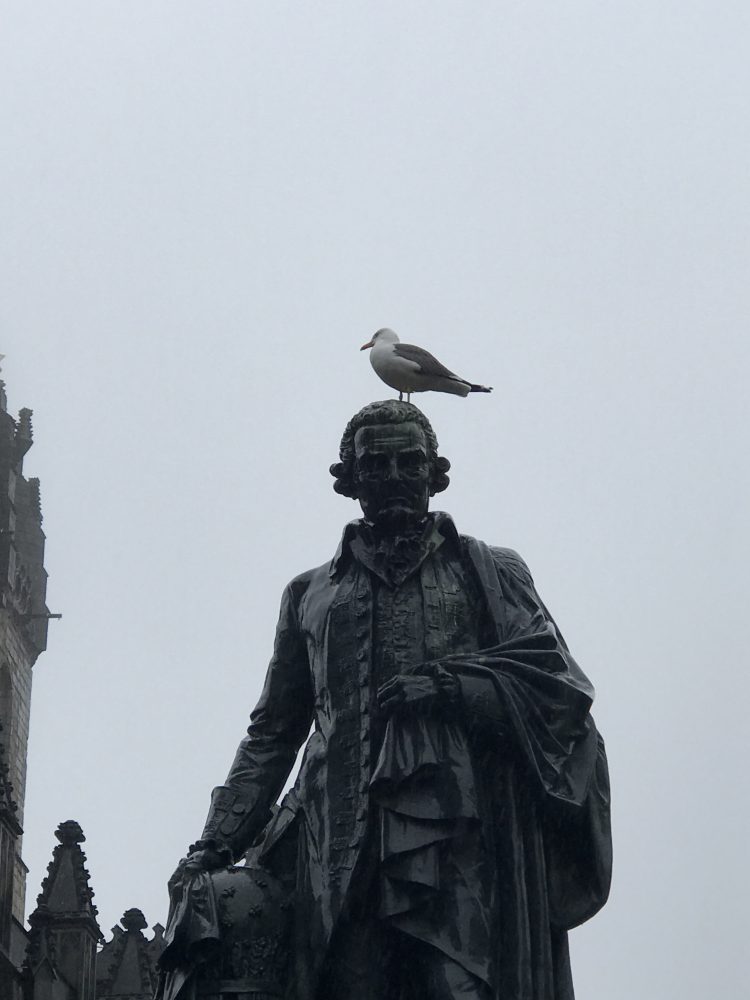 The Hub
(It was once used as a church but now it's used as an event hall )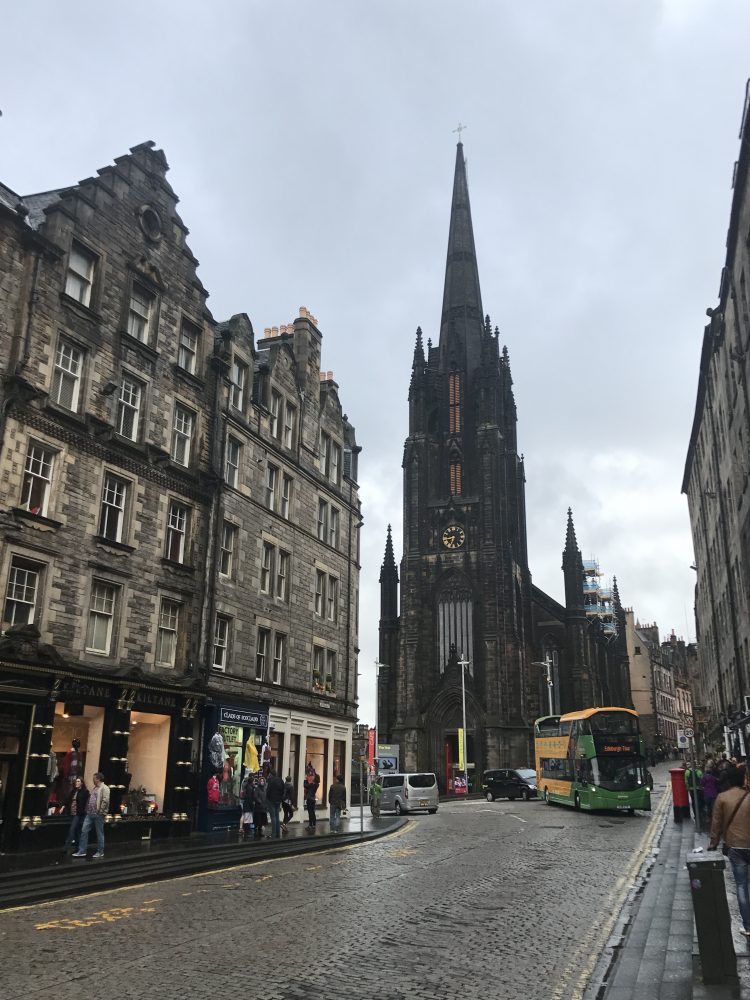 There were souvenir shops, whiskey shops, sweater shops and so on.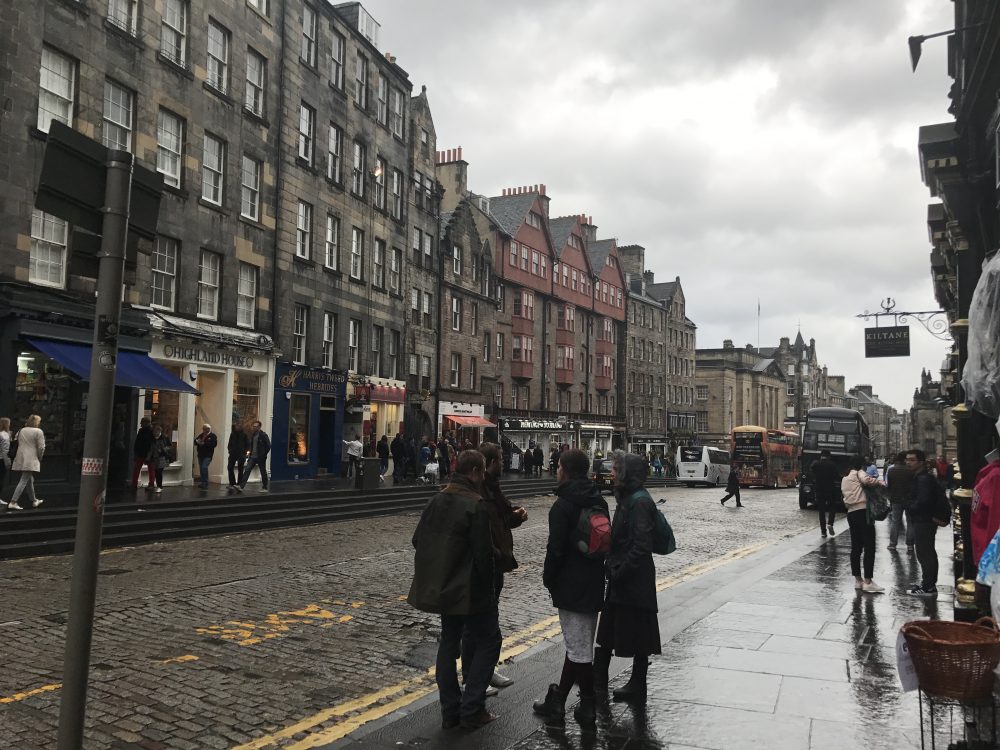 Rain ceased and went back to clear blue sky.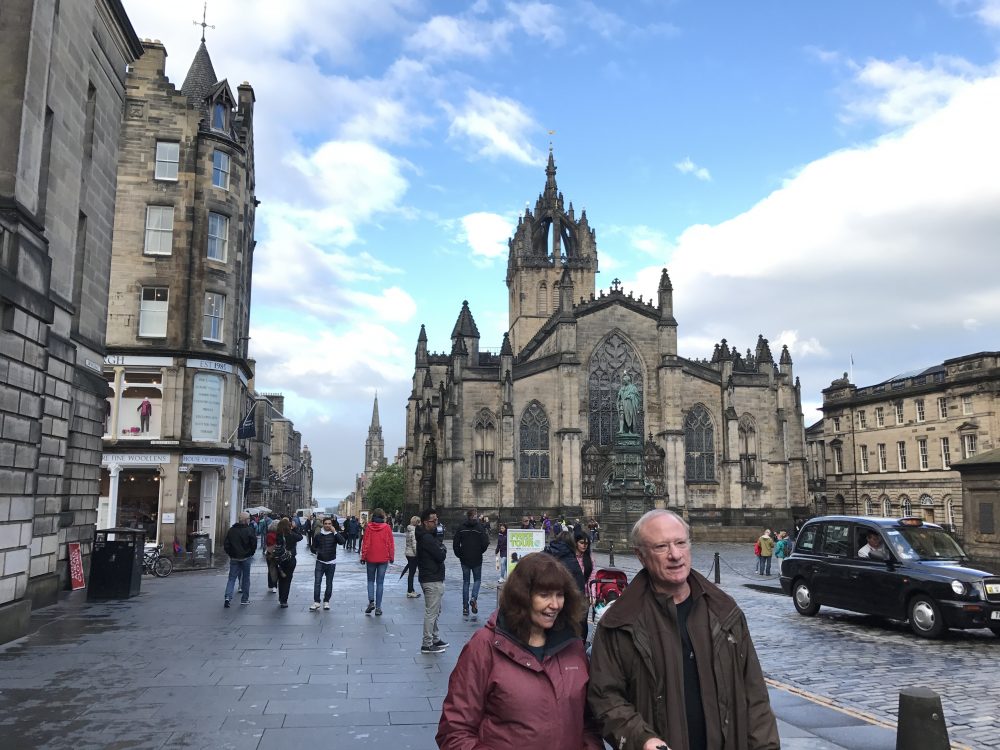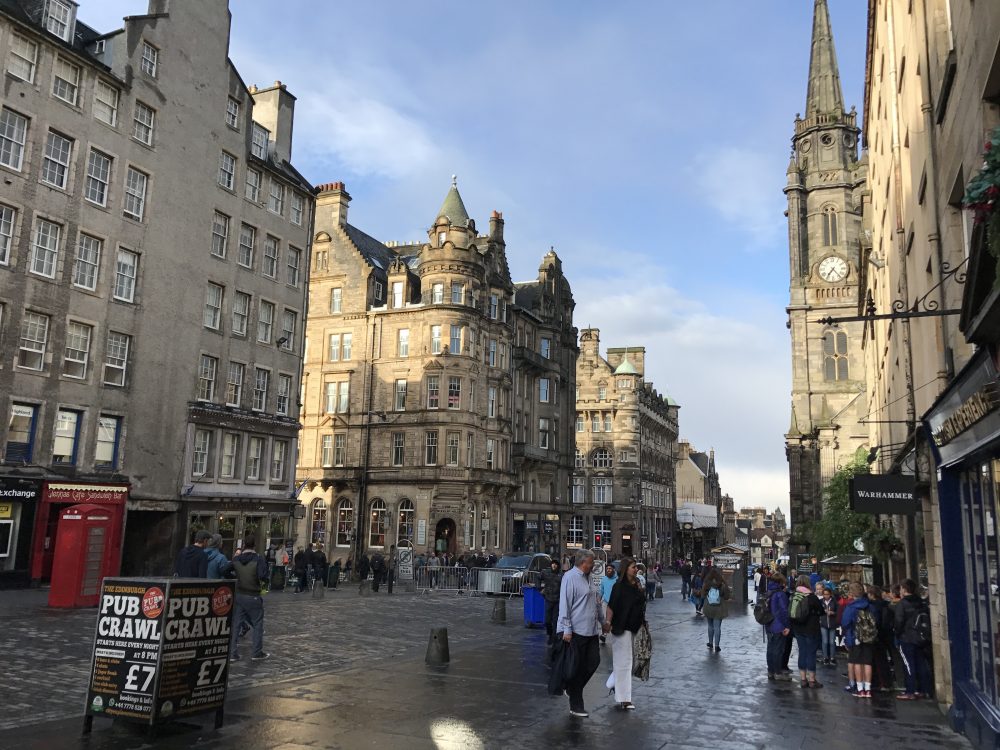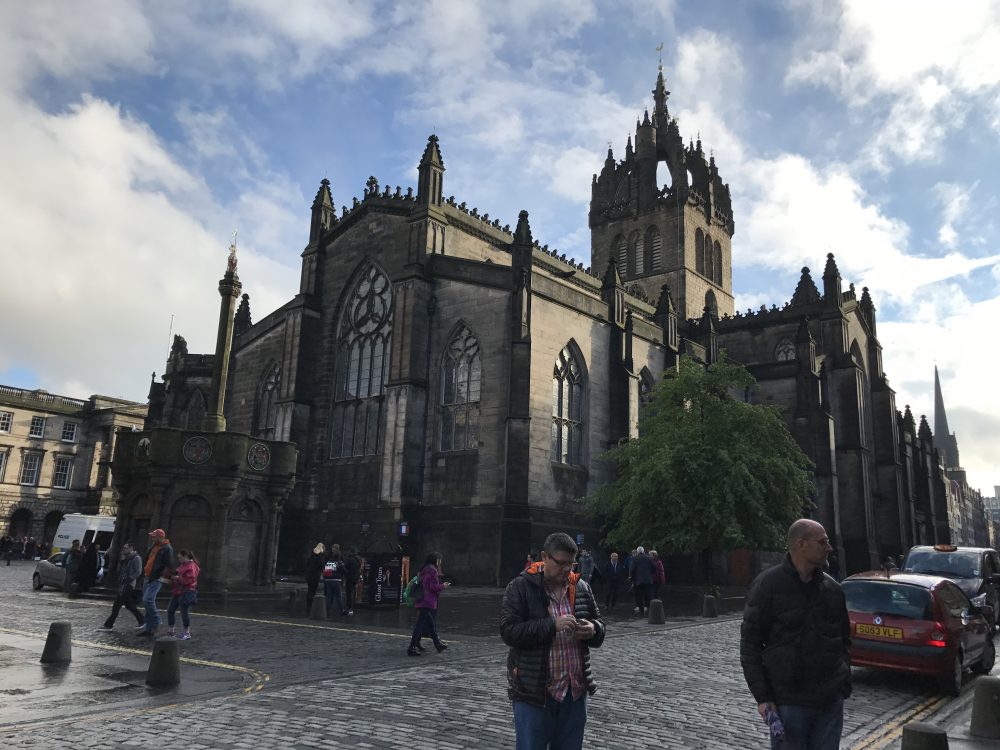 Gradually it got cloudy again and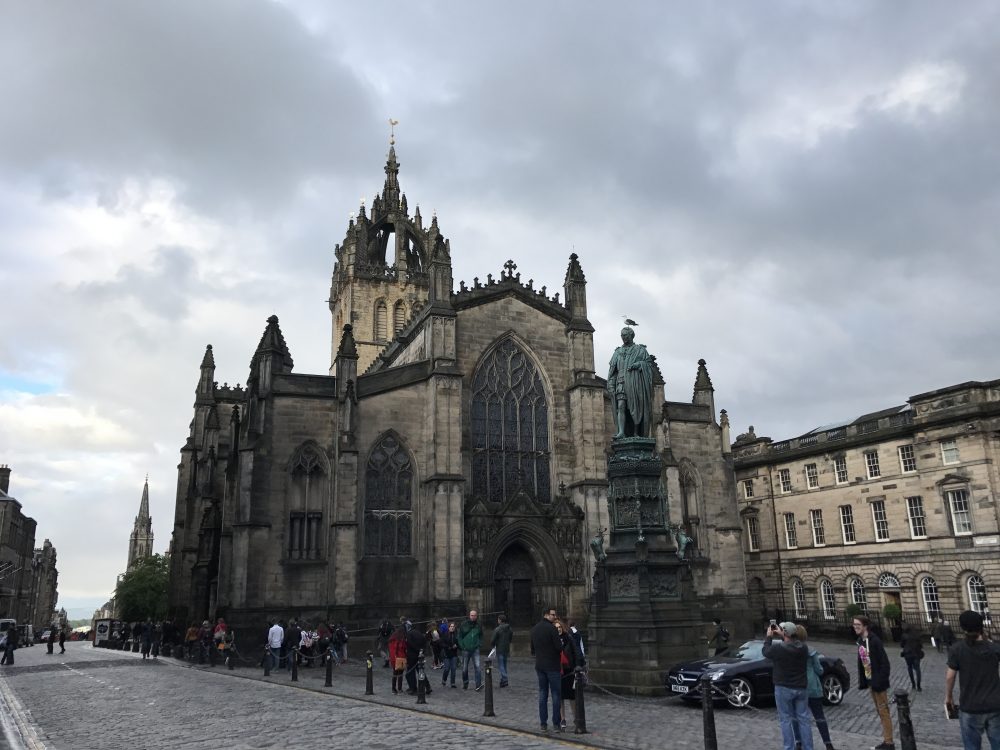 Another bird visited on his head. Or it's the same bird? Maybe it's his usual spot.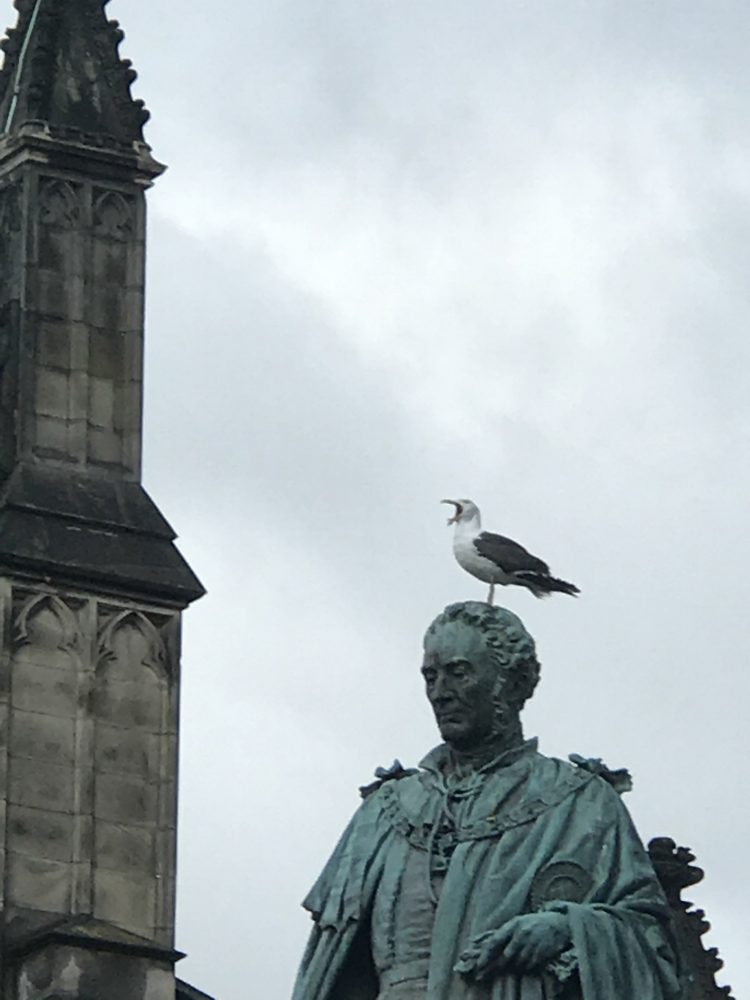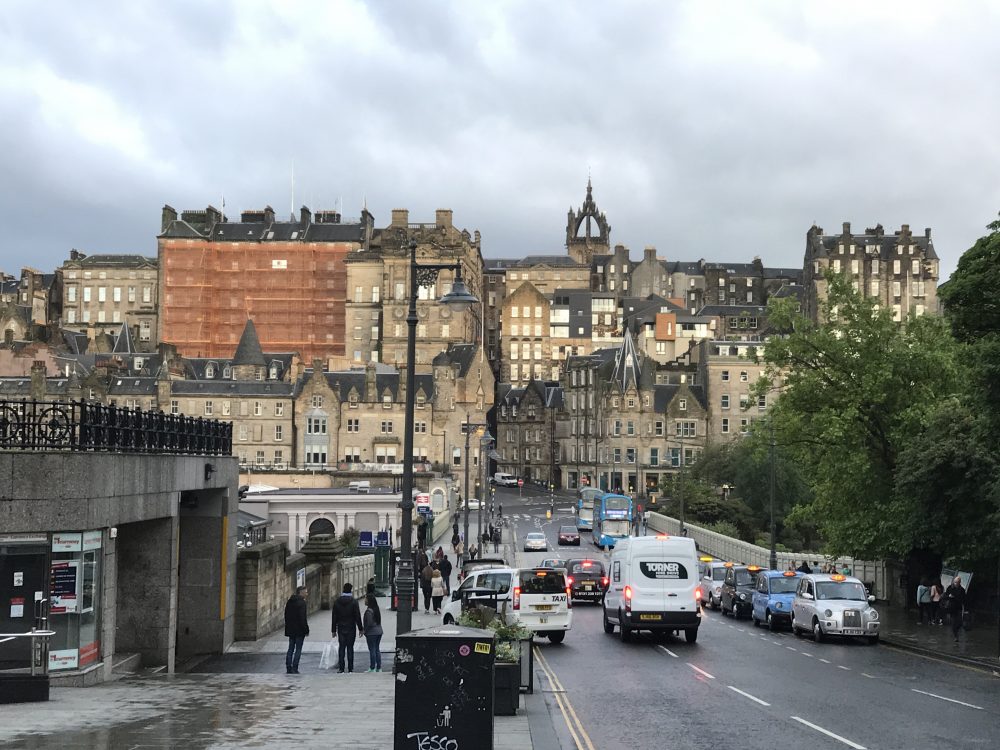 Scott Monument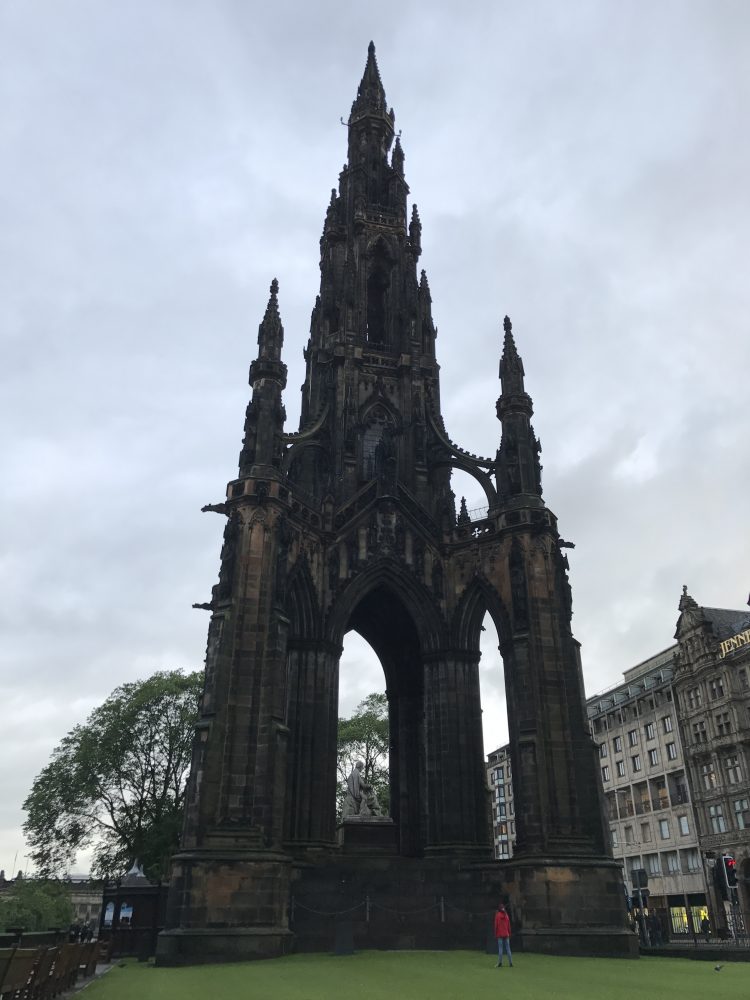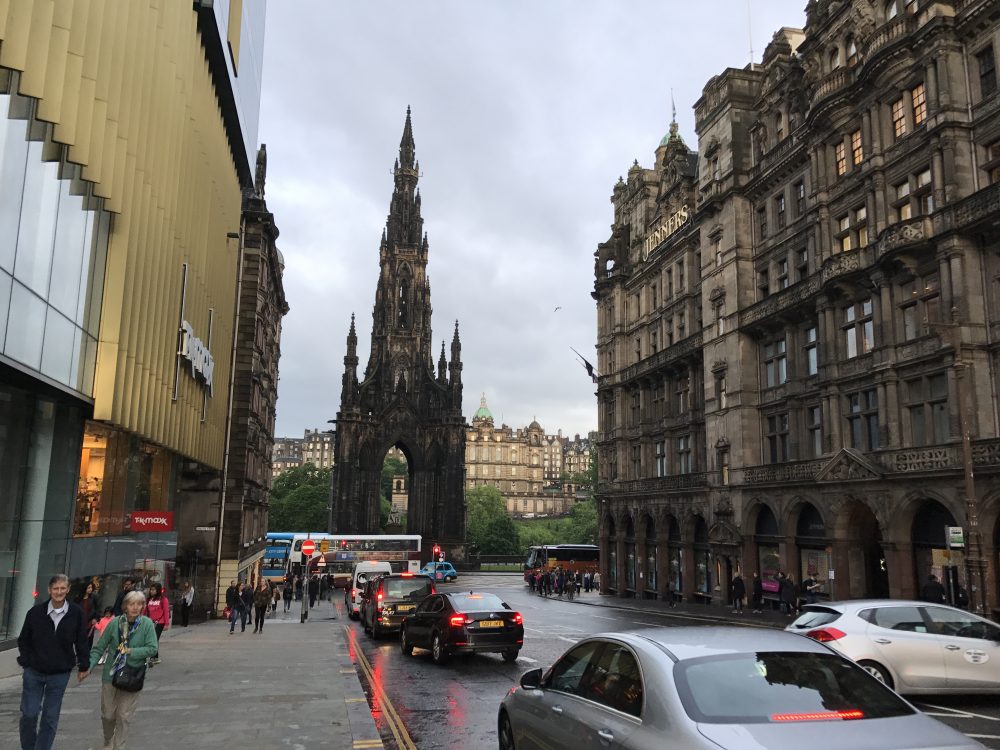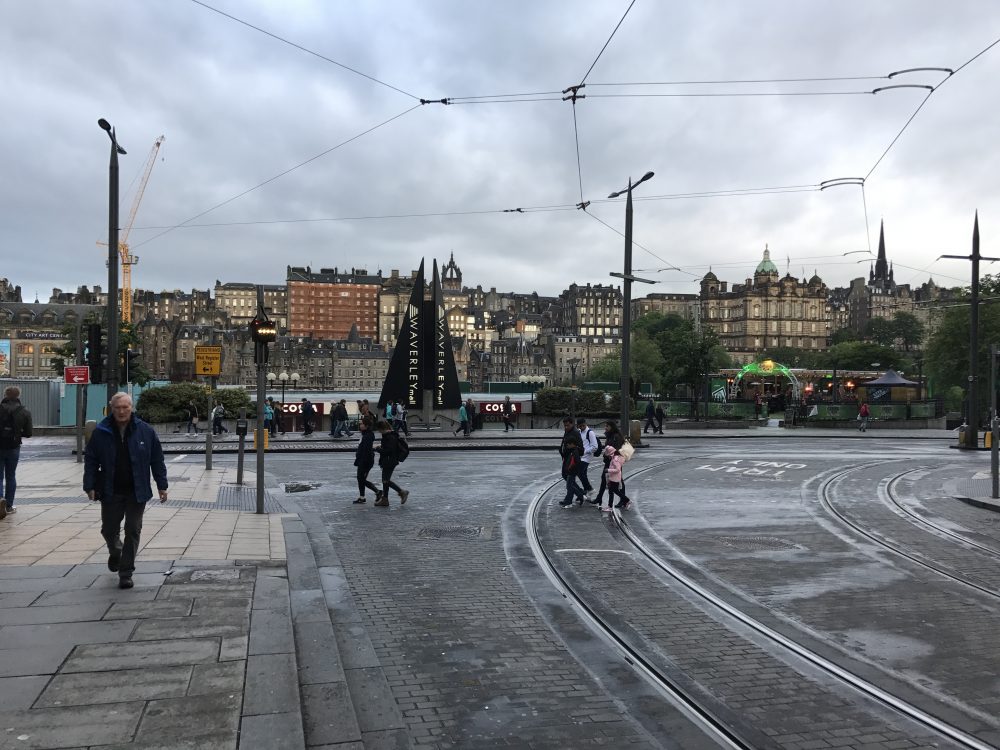 Fish & chips. How many times did I have? I don't care but I really like fish & chips. I had onion rings for minor change but french fries came together. Every meal deeply fried up and my face got only day by day. It's only a short time bad habit during this travel.