Near Buckingham Palace, there was a spacious yard and many chairs were there to relax under the sun. It looked so nice, how could it be wonderful to read a book hours in such a peaceful place in sunny weekends.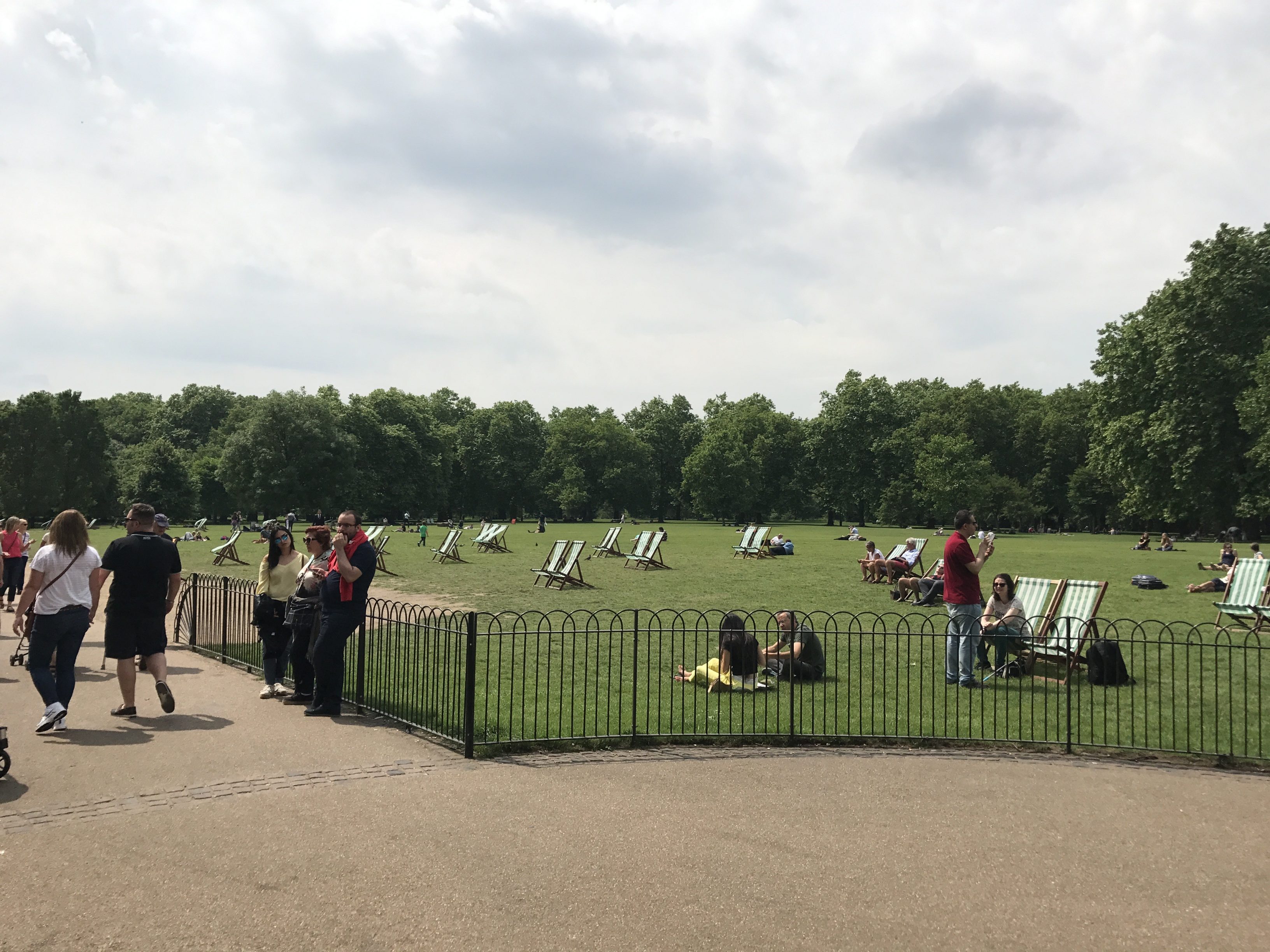 But just a few people were using those chairs despite such attractiveness. Why is that? I approached one of the chairs and..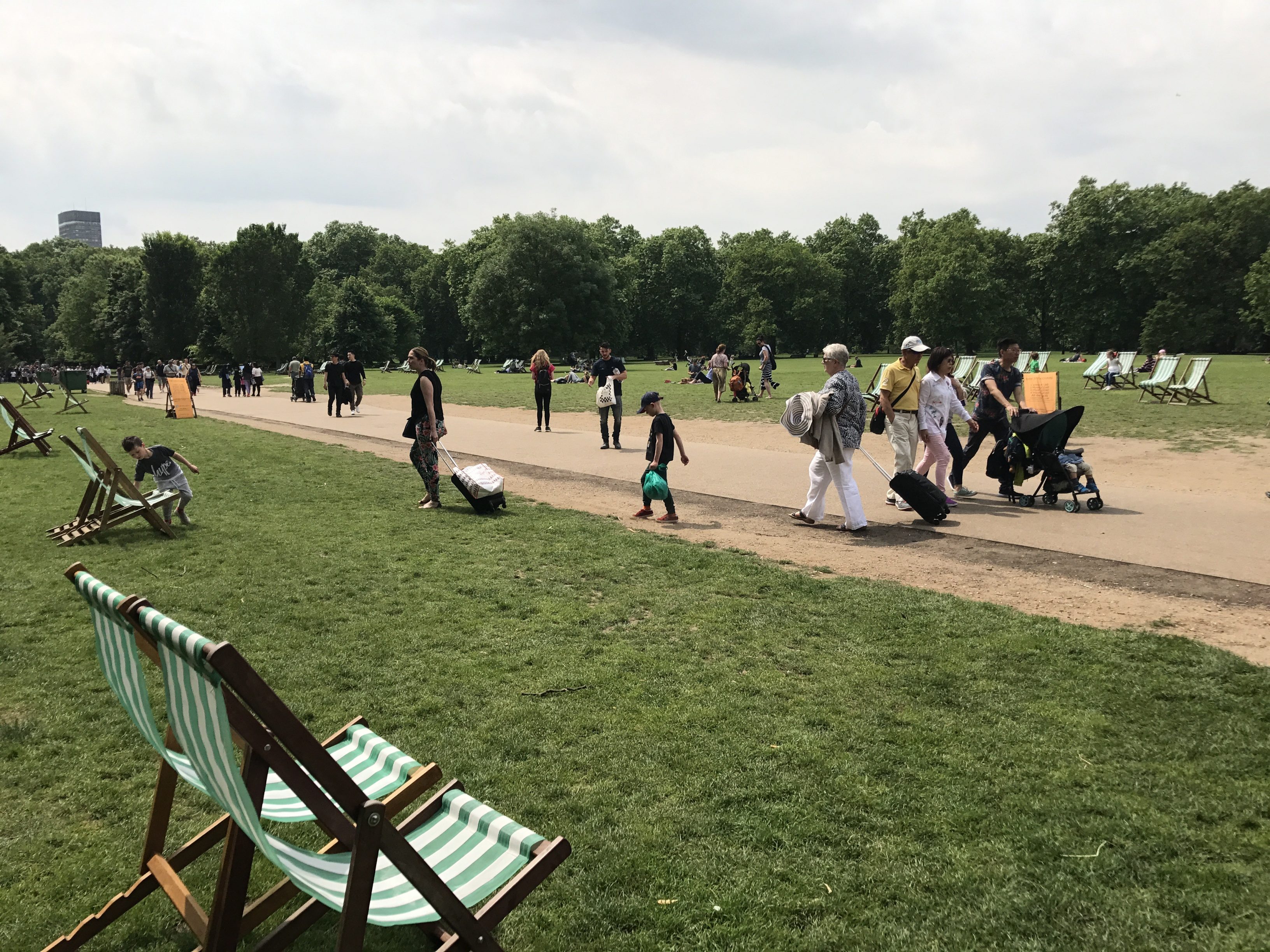 found something. It's not for free, I see that explains. It's £1.5/hour, not too bad.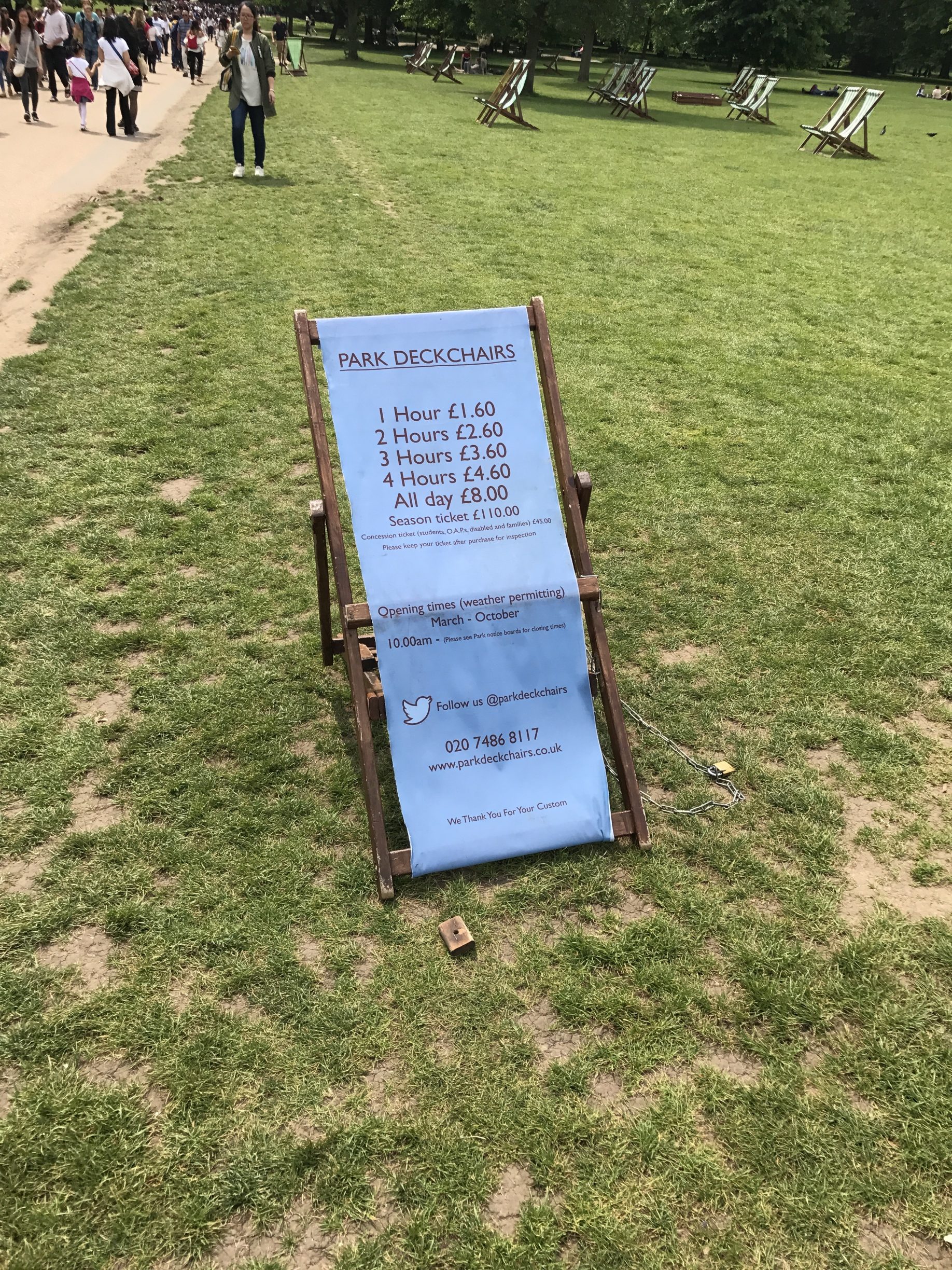 Greenery lasts all around.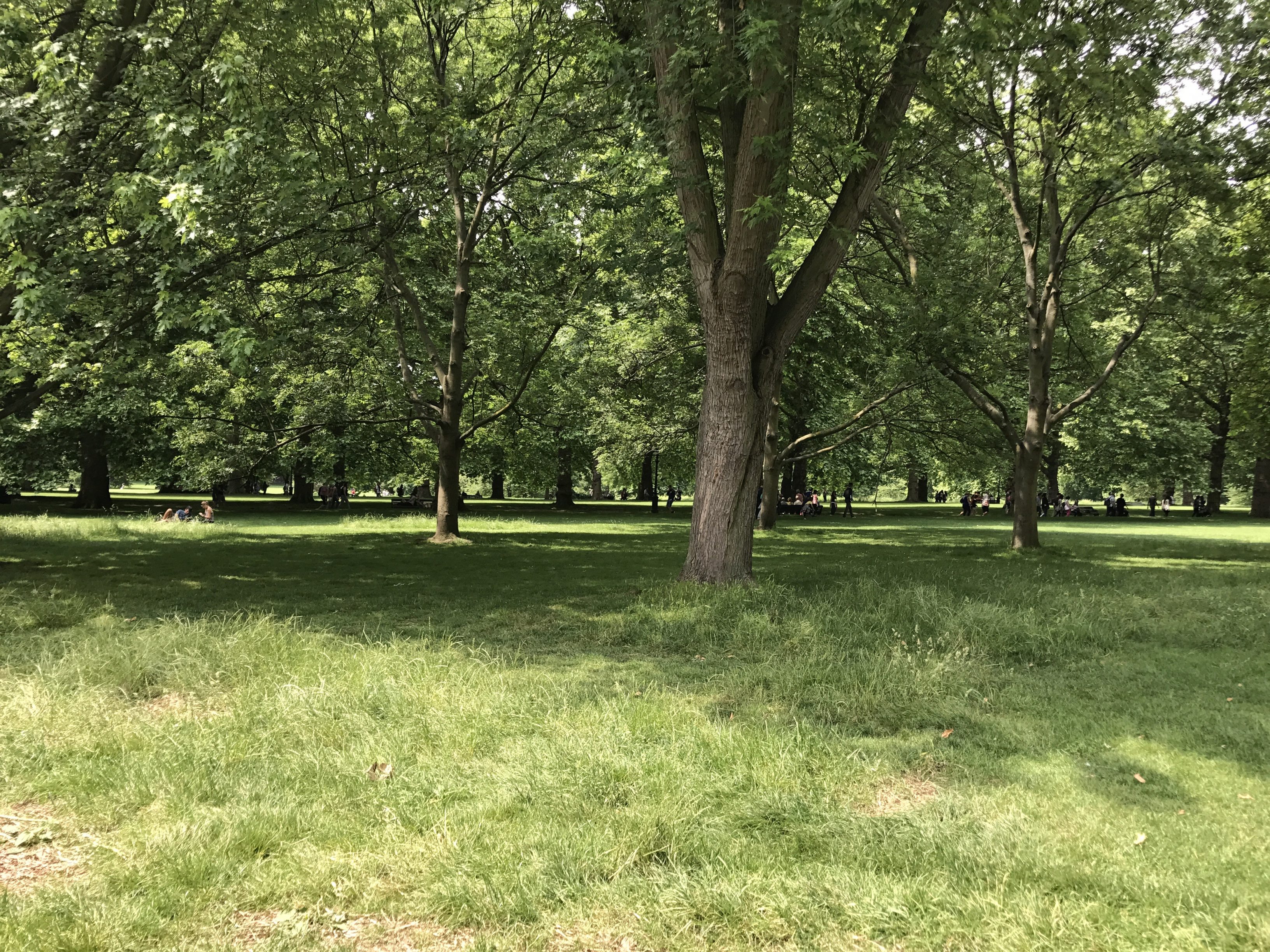 Sunny open space is good but relaxing under the trees will also good. Some people were lying there.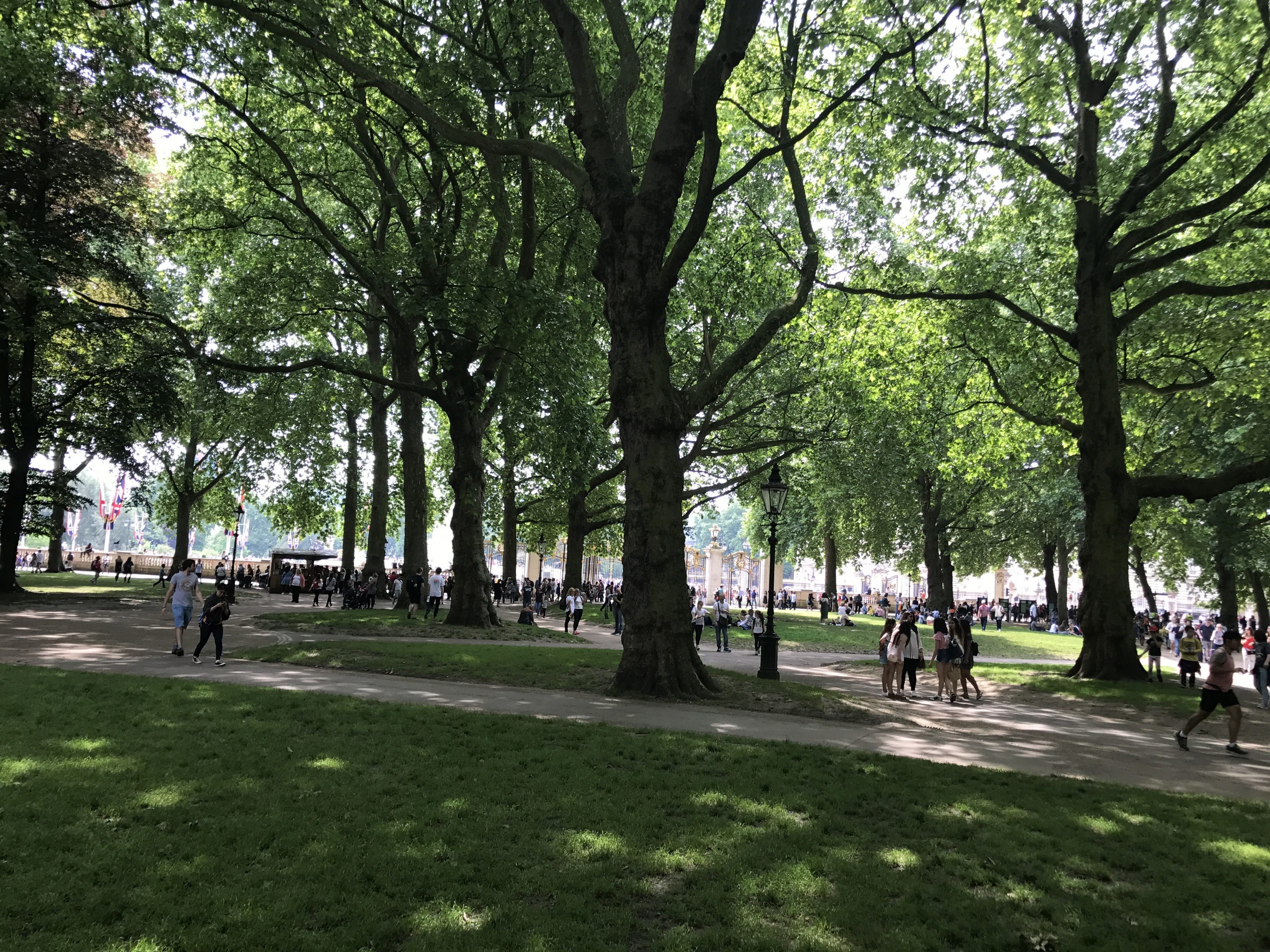 Buckingham Palace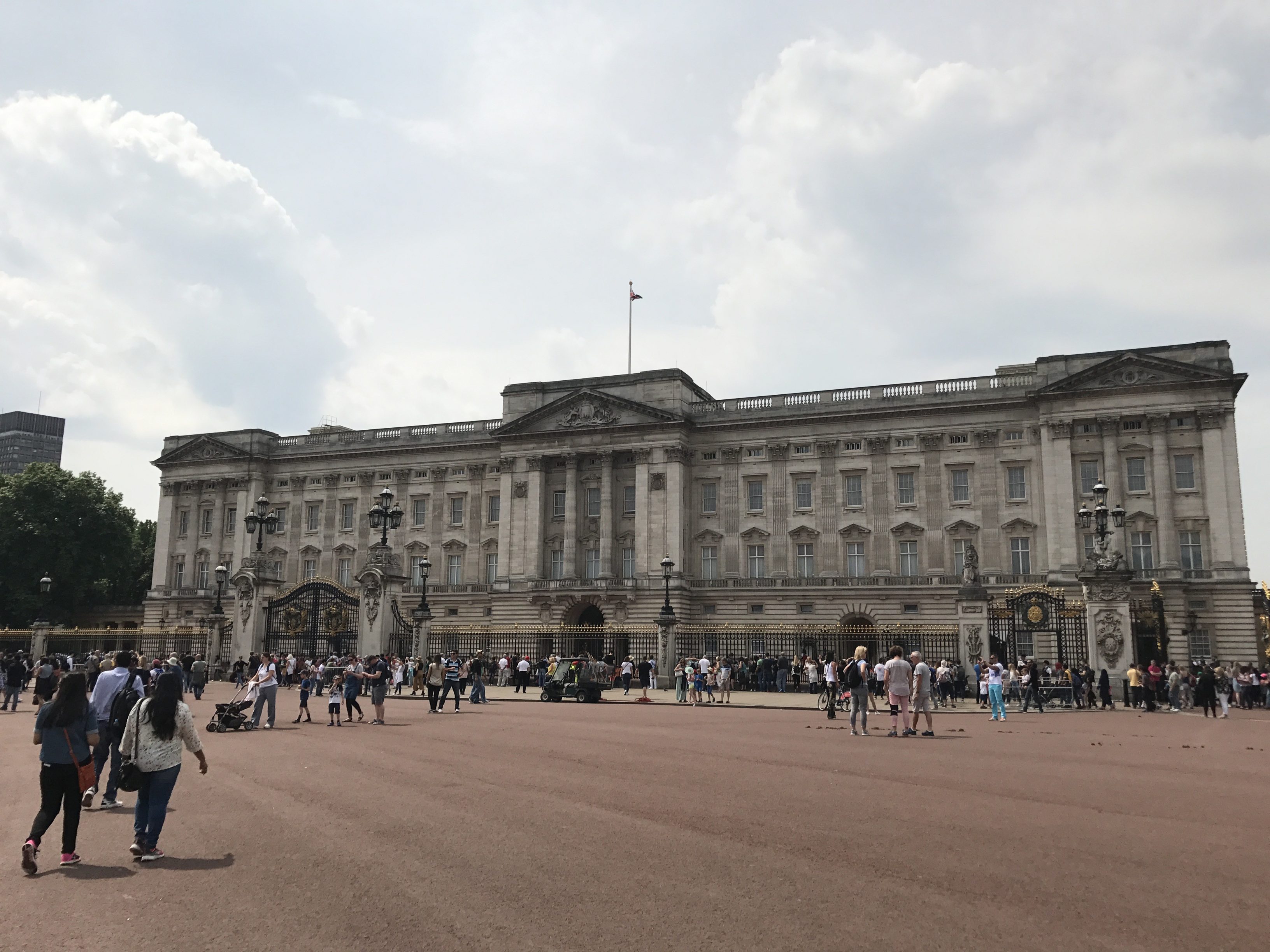 Changing of the guard at Buckingham Palace was from 11:00 and I couldn't be in time. I could see some guards and Buckingham Palace itself so that it was enough for me but left there thinking that I would be coming back to see it during the stay in London. You cannot see it every day so that better to check the schedule in advance.
Victoria Memorial just in front of Buckingham Palace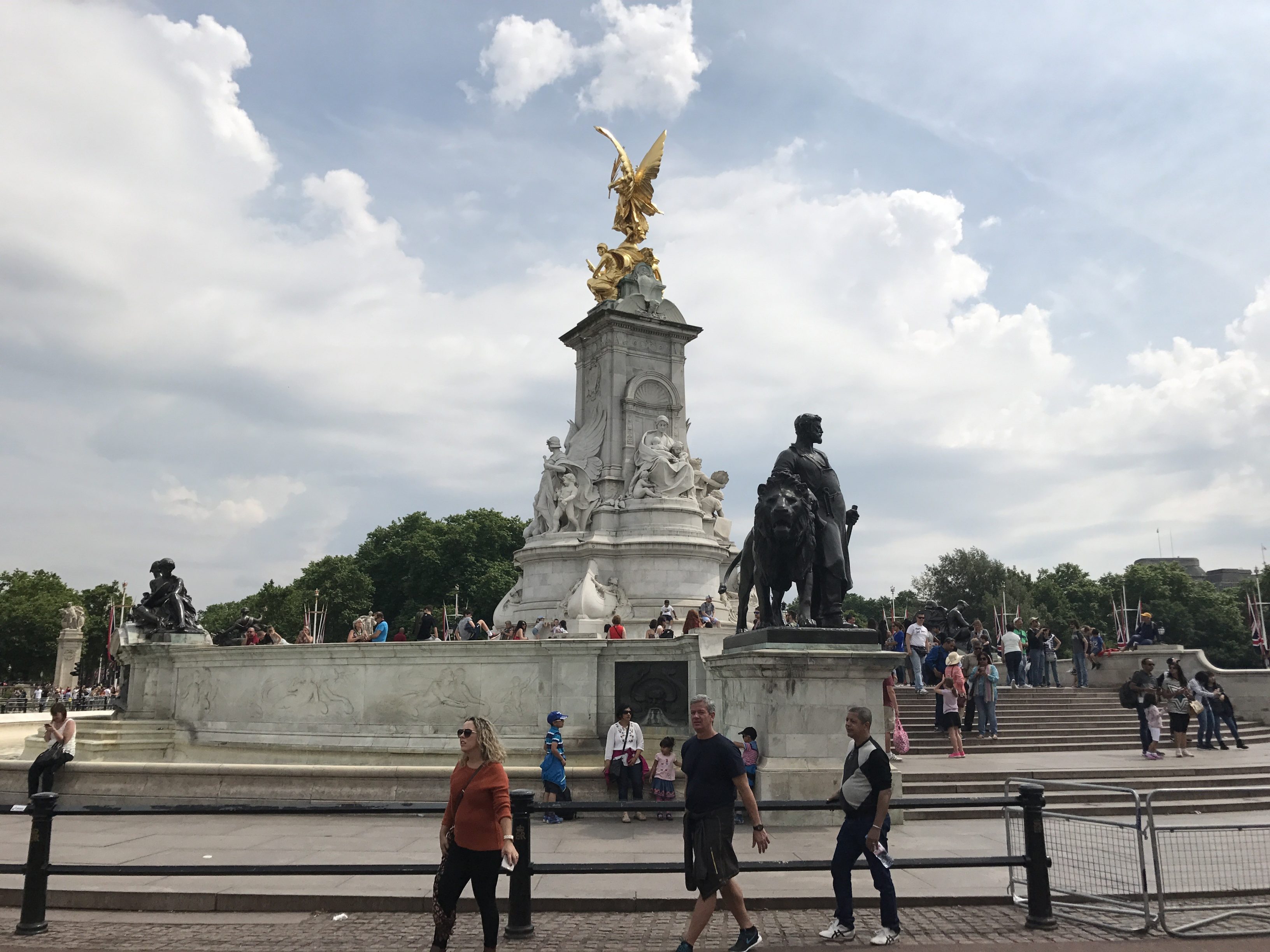 You see the clock tower?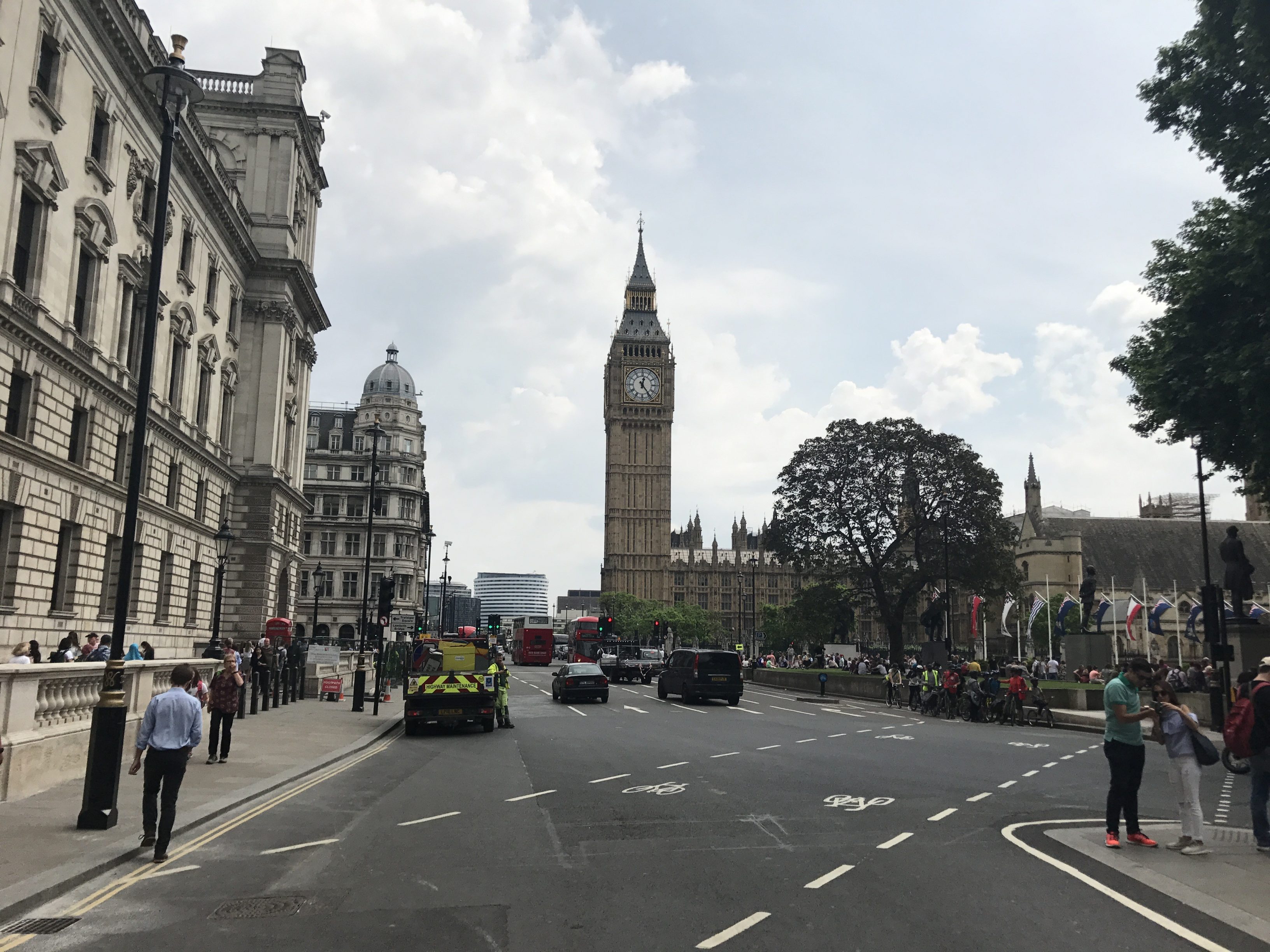 Yes, this is the most renowned place in London, Big ben.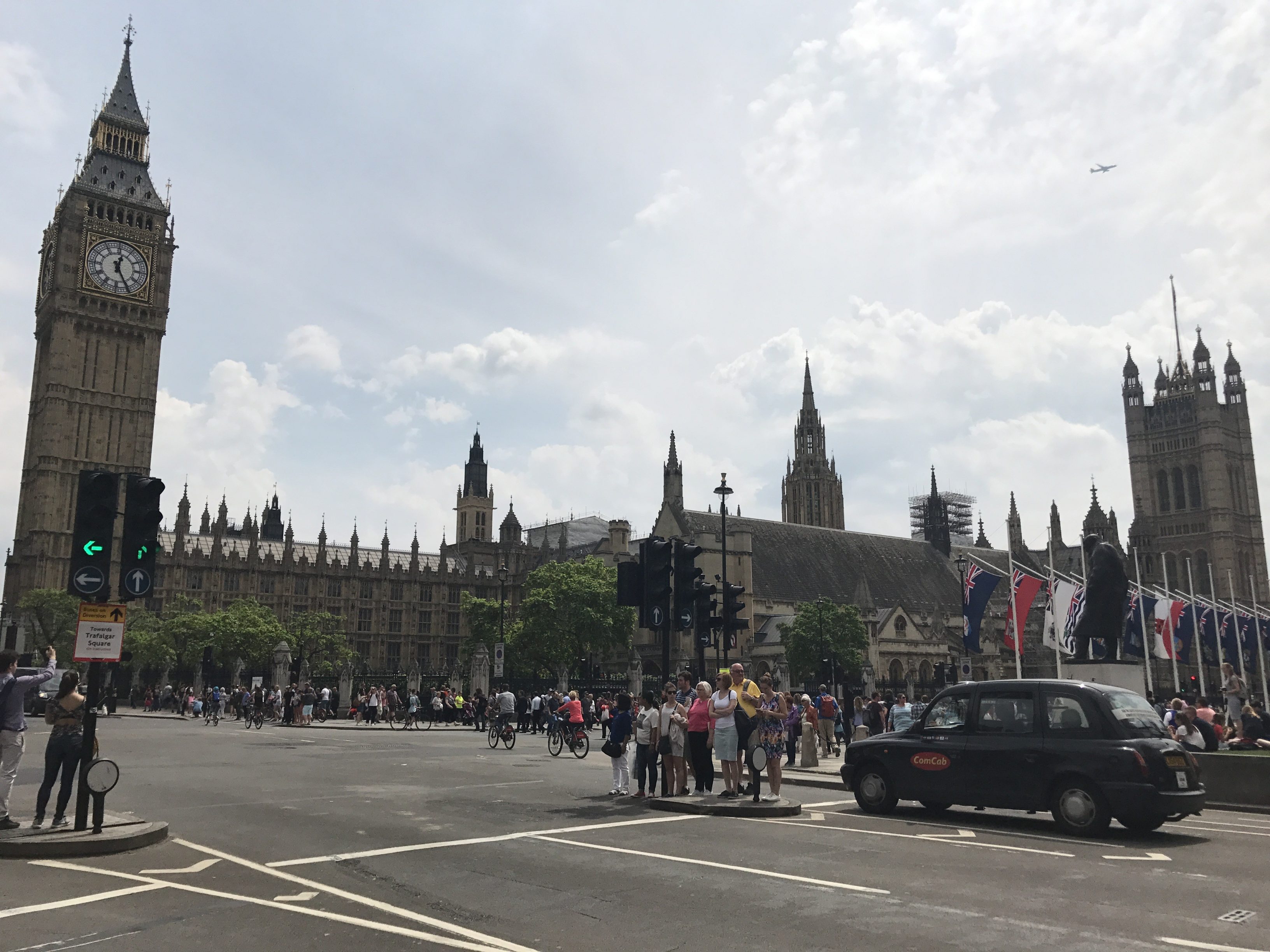 Many people were there and taking pictures and I was the one of them.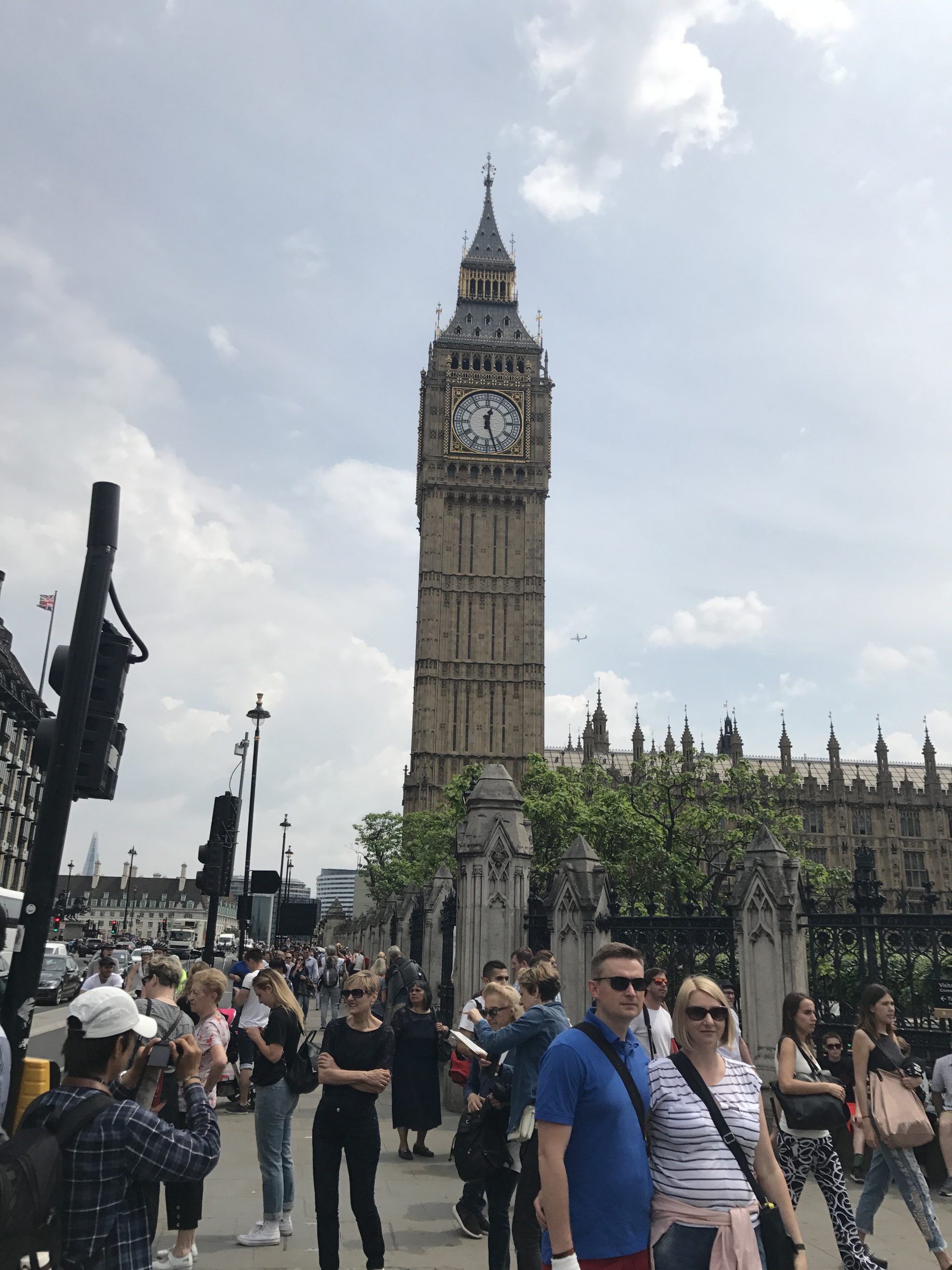 Close up
Within just steps from Big ben, I found this place with a Ferris wheel.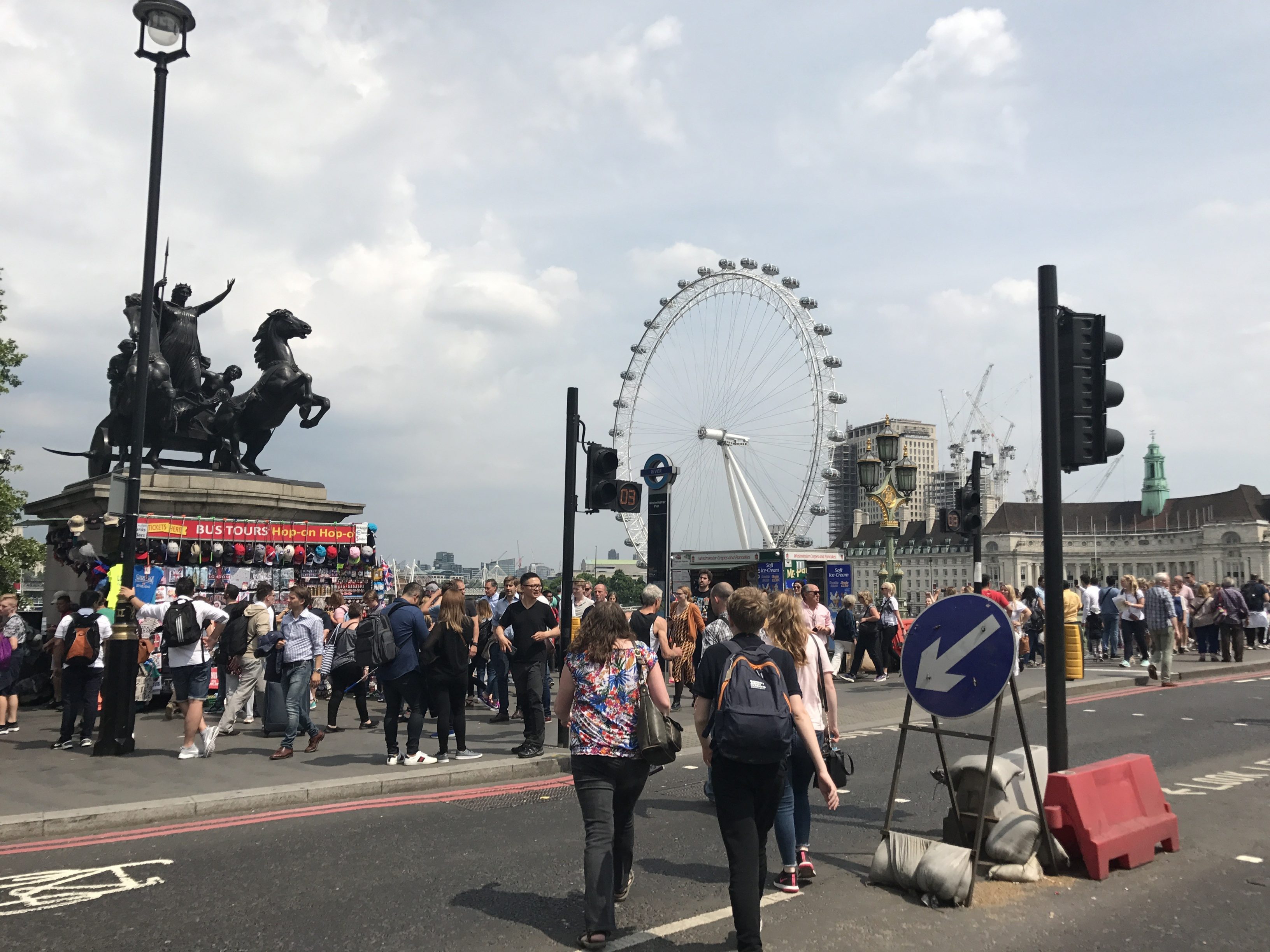 It was in riverside. Colour of the river was like this but seeing open river made me feel good. Only transparent blue rivers are good to see? I don't think so.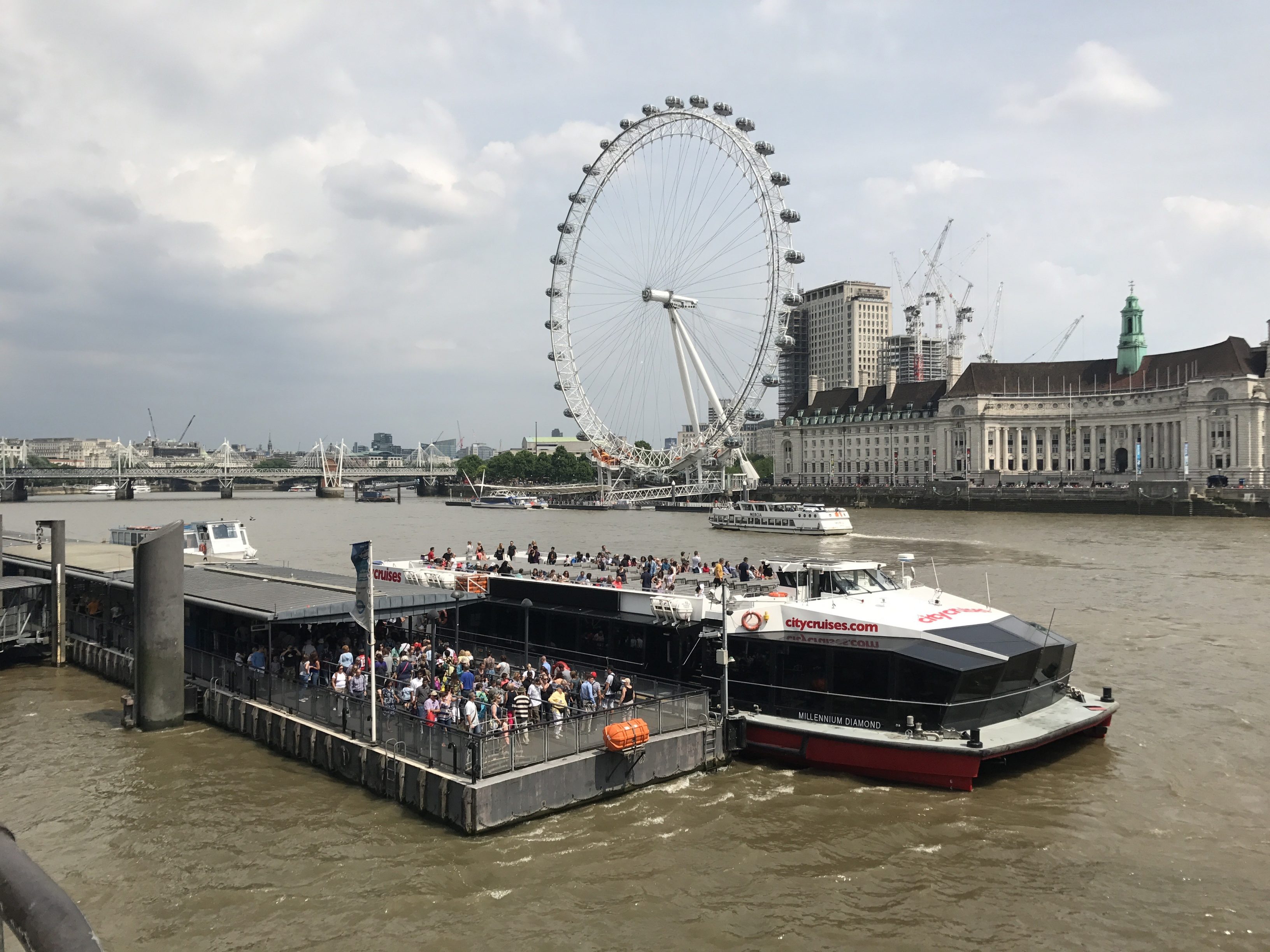 The clock tower is necessarily beautiful in every angle.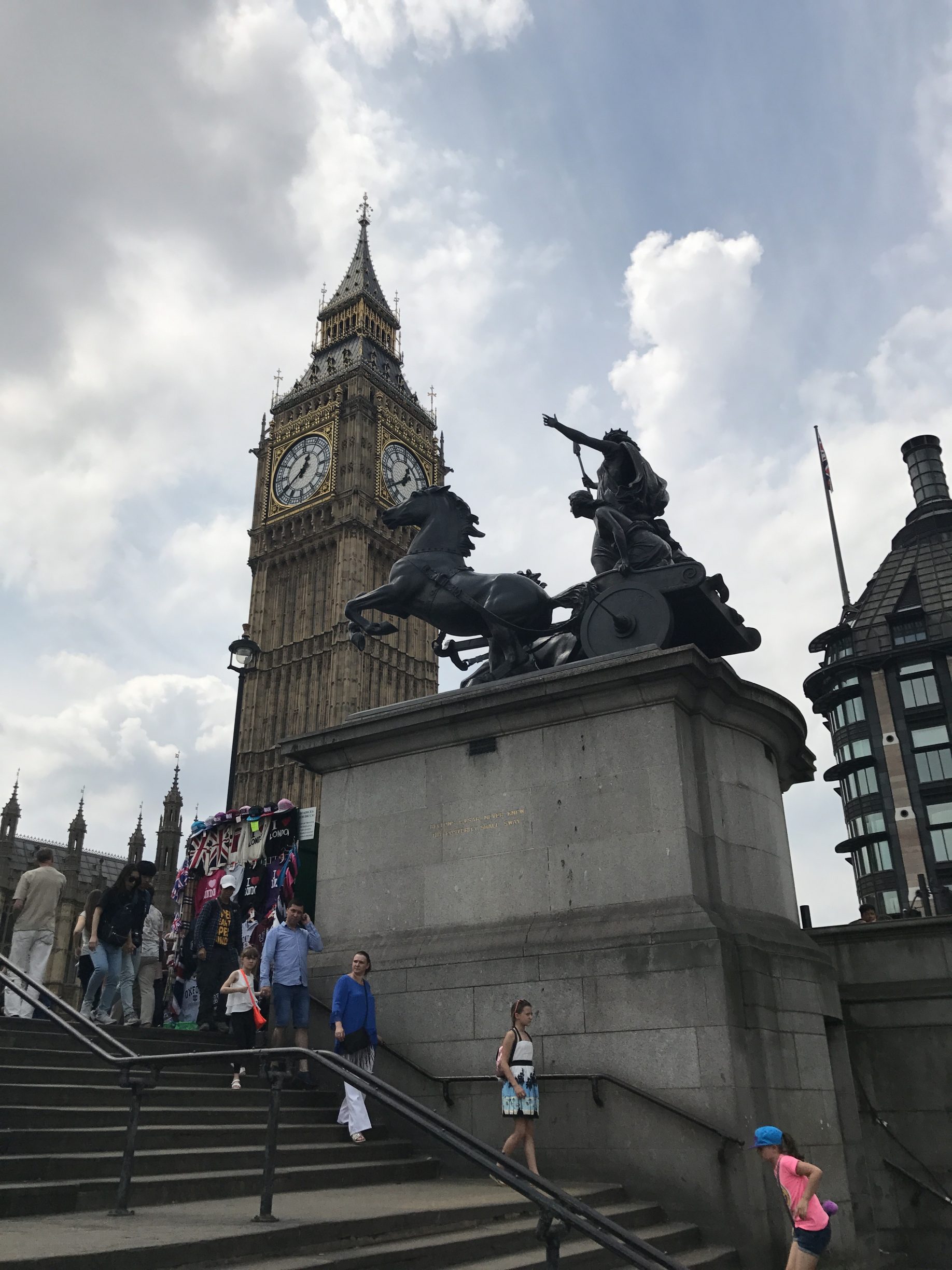 Found a bee. Don't come close to me. We thought like that each other.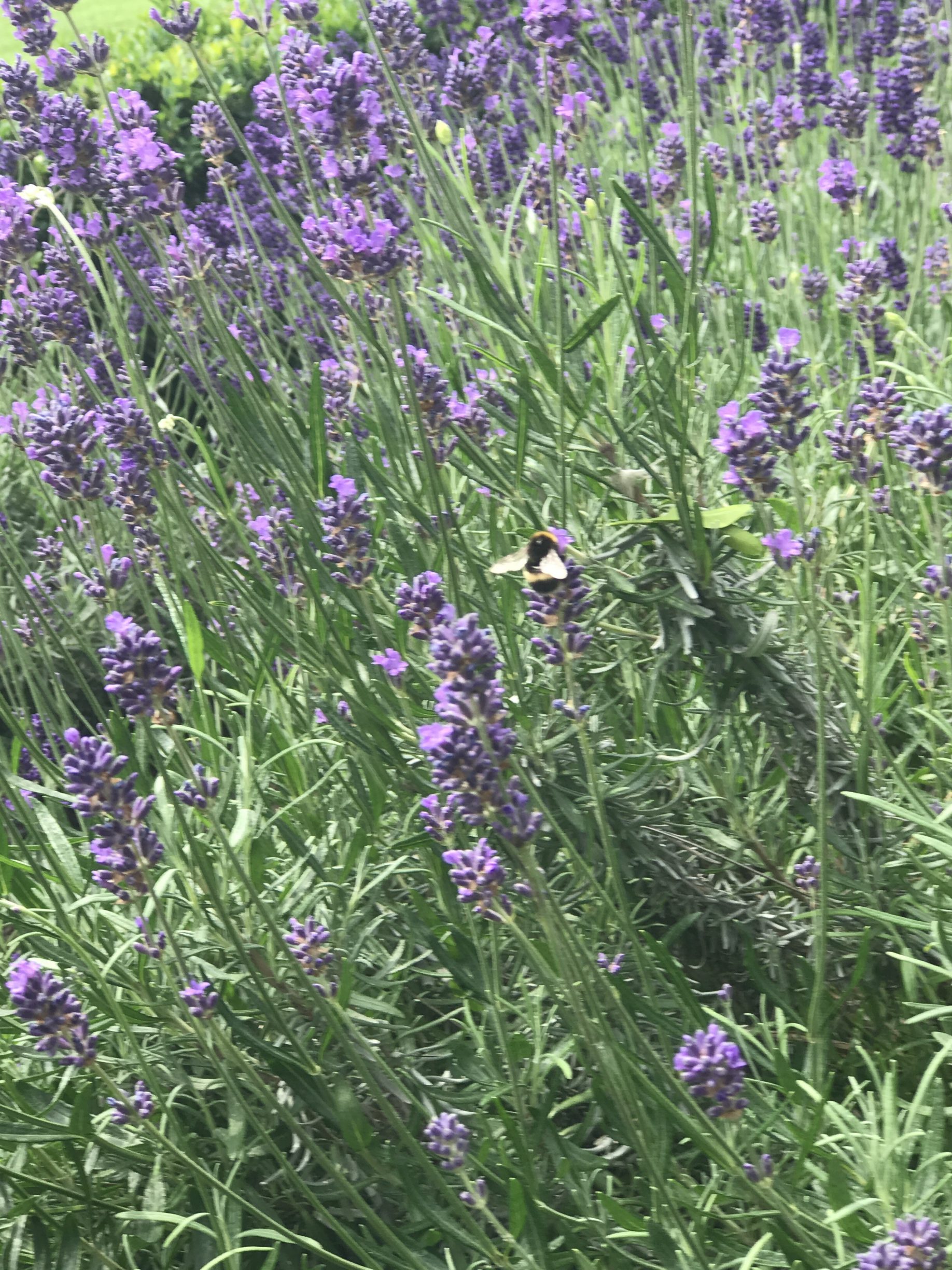 I came back to the same sushi box shop as yesterday. It's my favourite.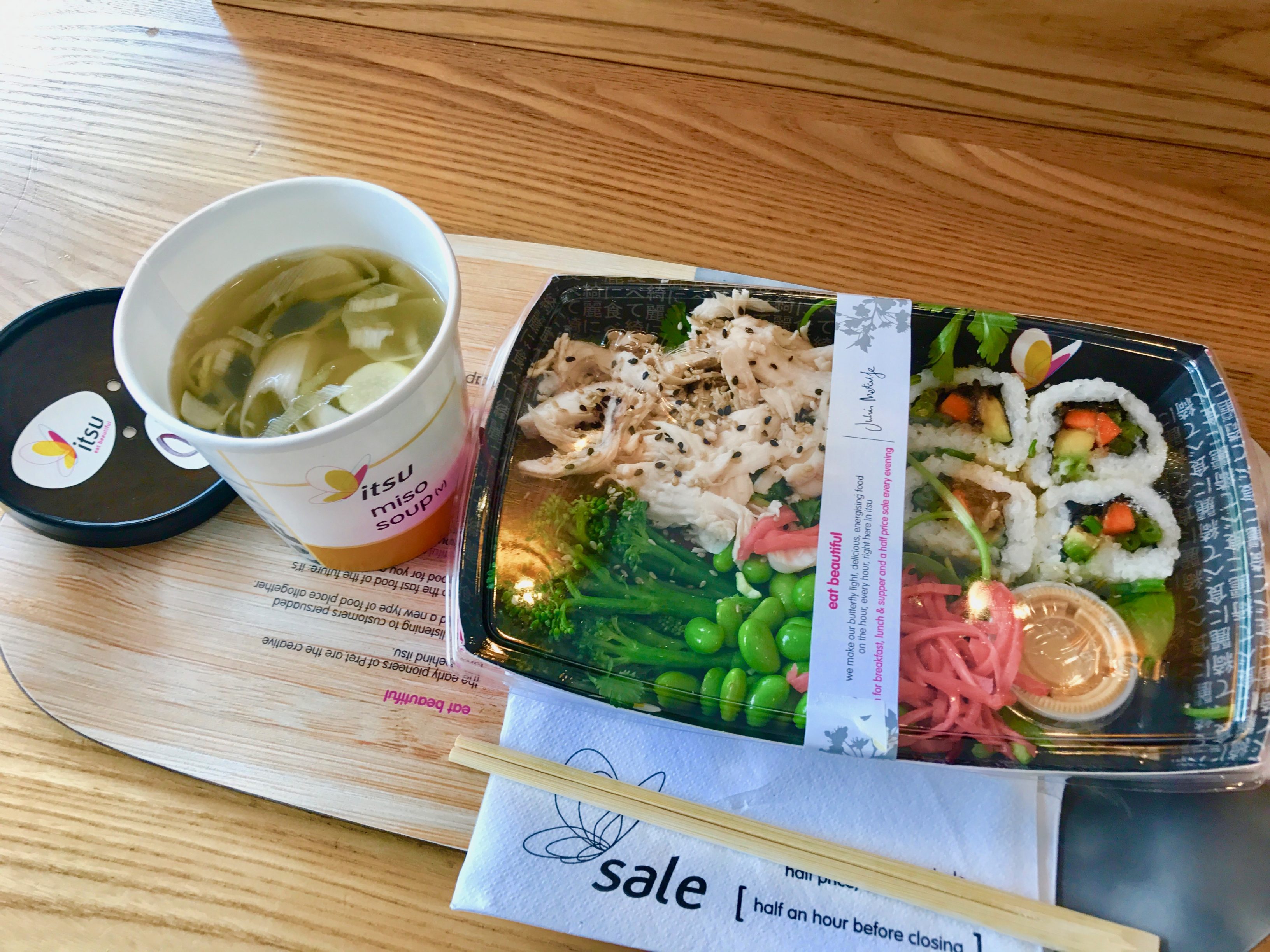 There were some types of healthy drinks.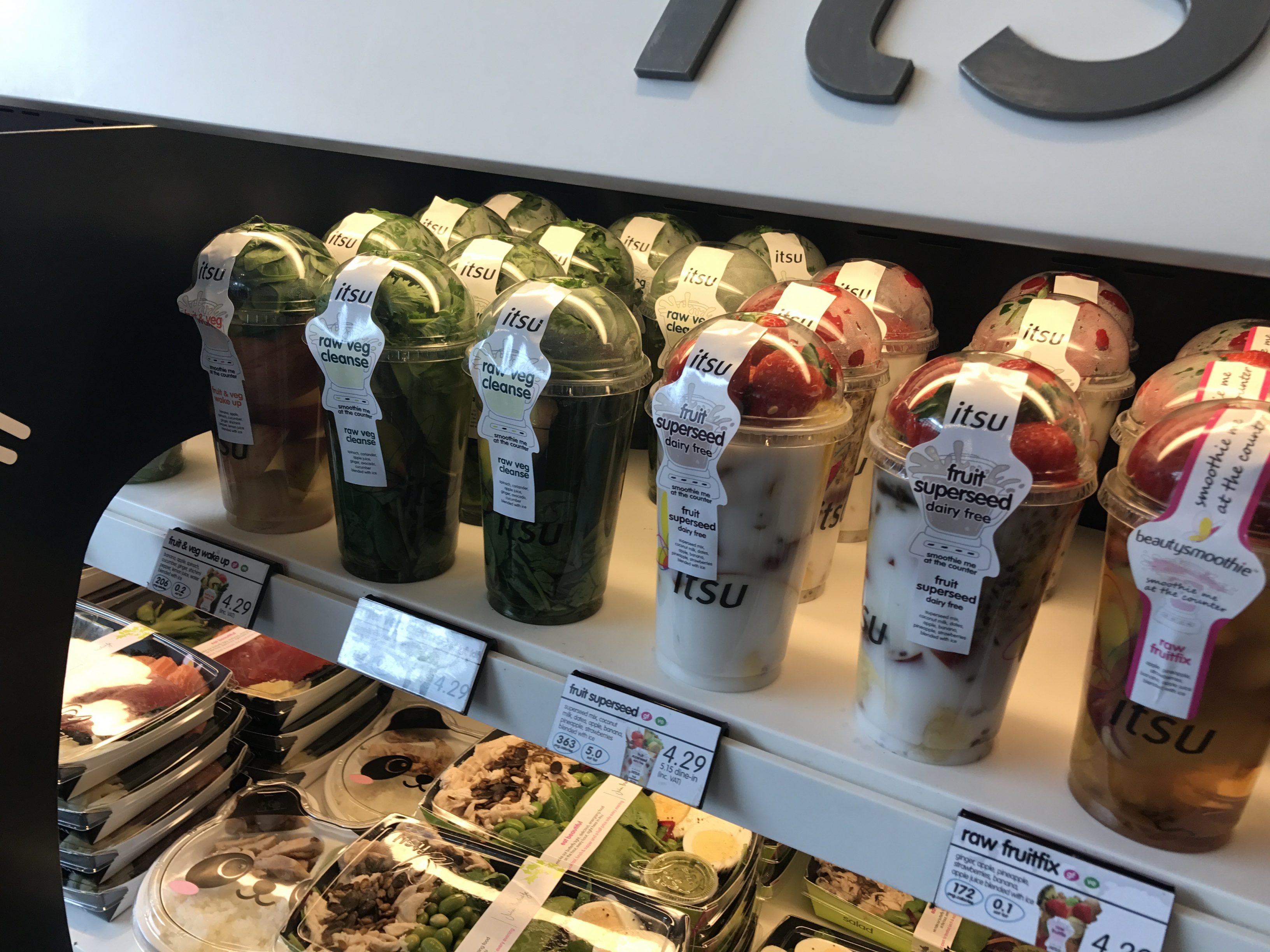 Shop staff make fresh juice with the content of the cup. I chose this green one.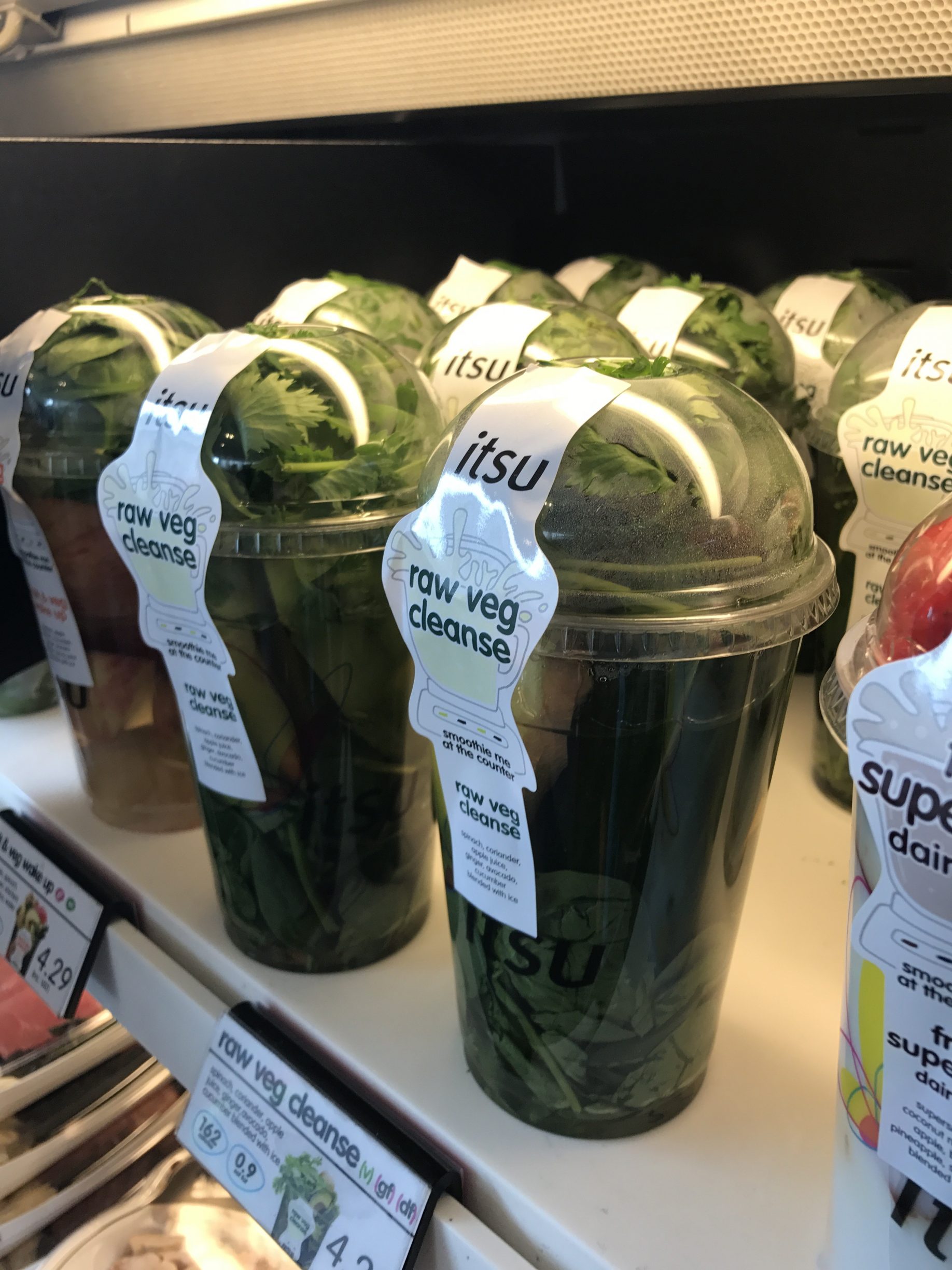 It can be like this after mixing. Looks and tastes healthy and being healthy to live healthy. But all I want is something yummy and it deserved much enough.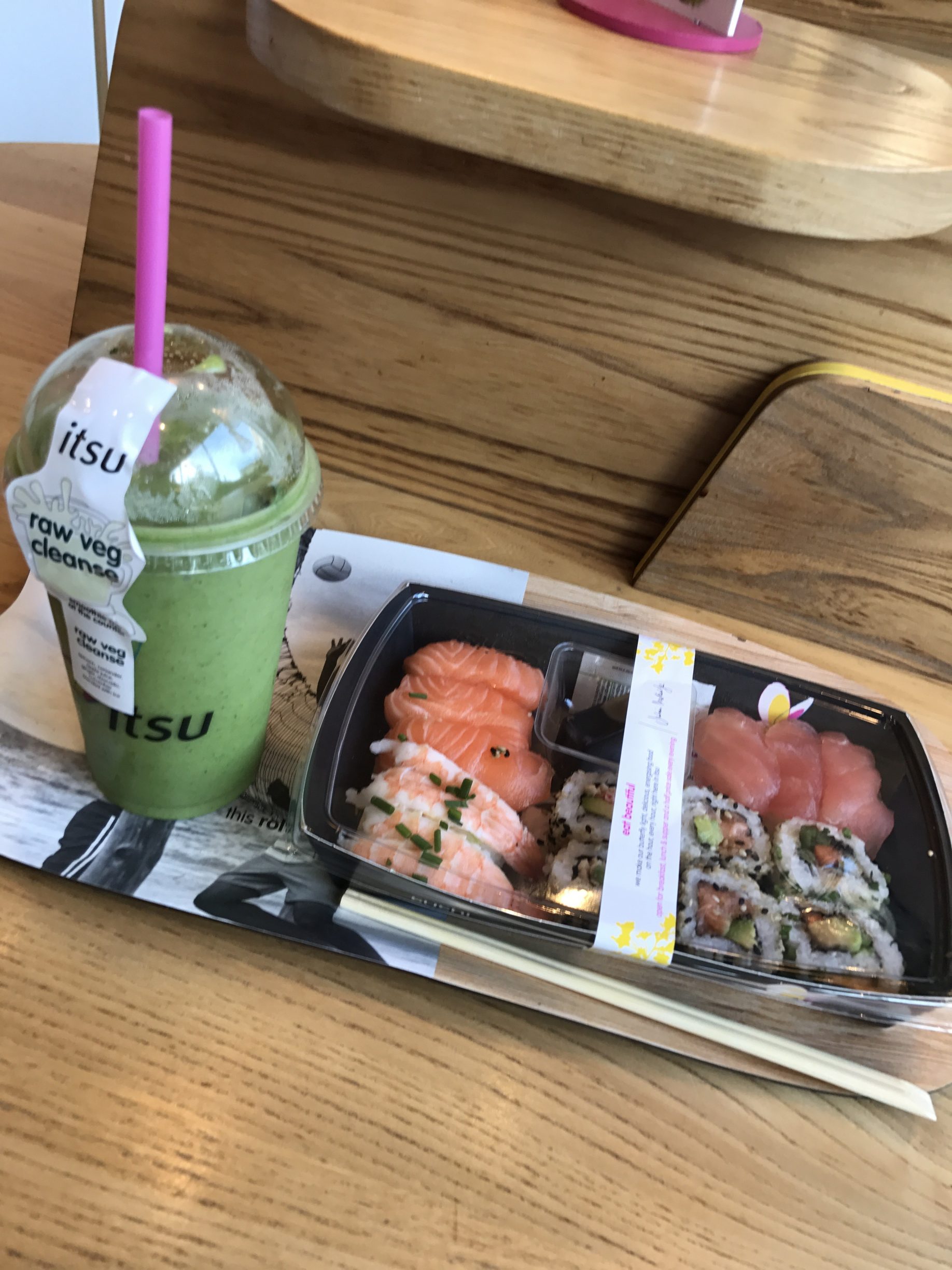 My juice was made from spinach, coriander, apple juice, ginger, avocado, and cucumber. I never mix those ones at home. Going out home tell me something, it tells more if it's in a foreign country.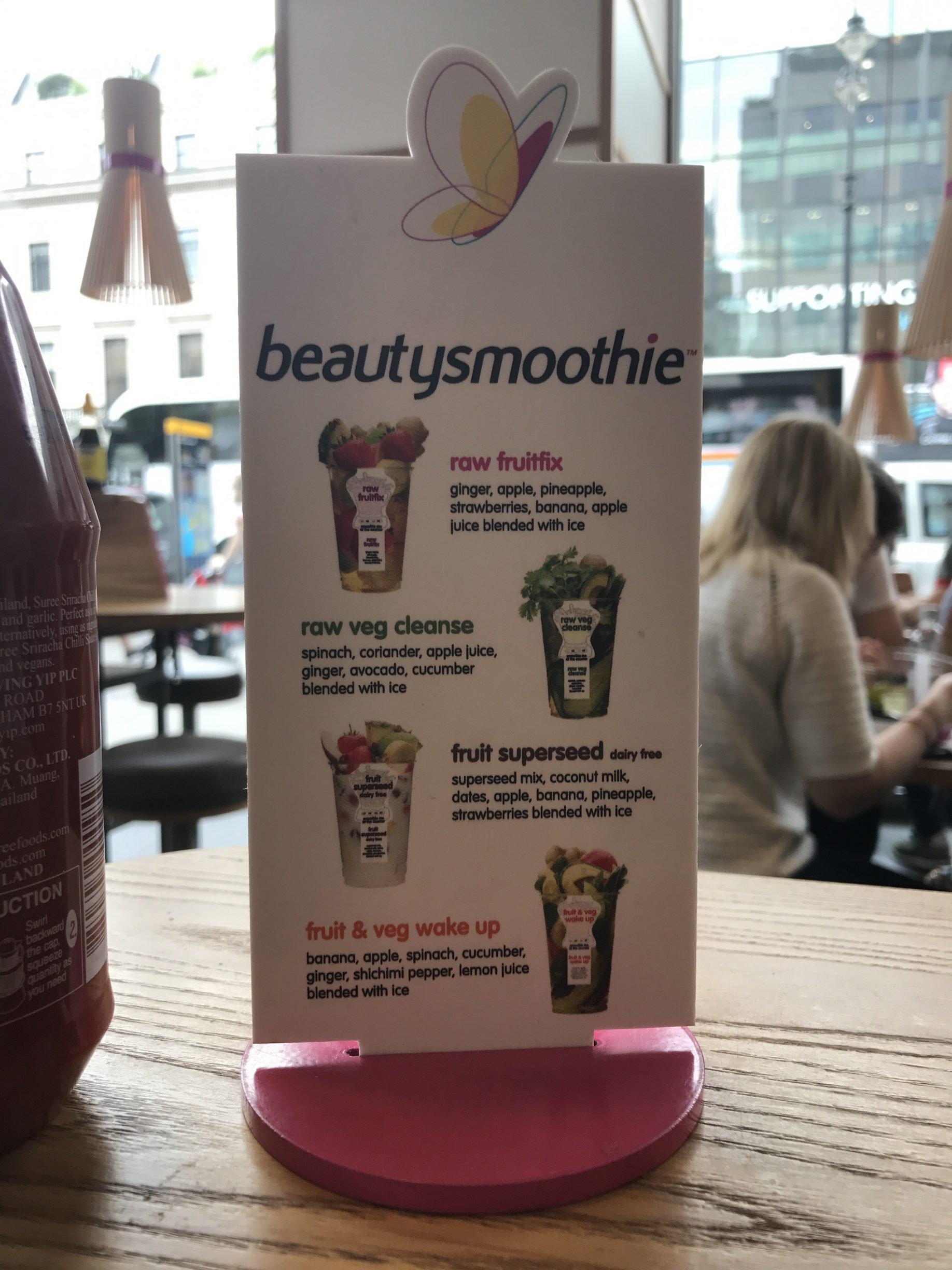 National gallery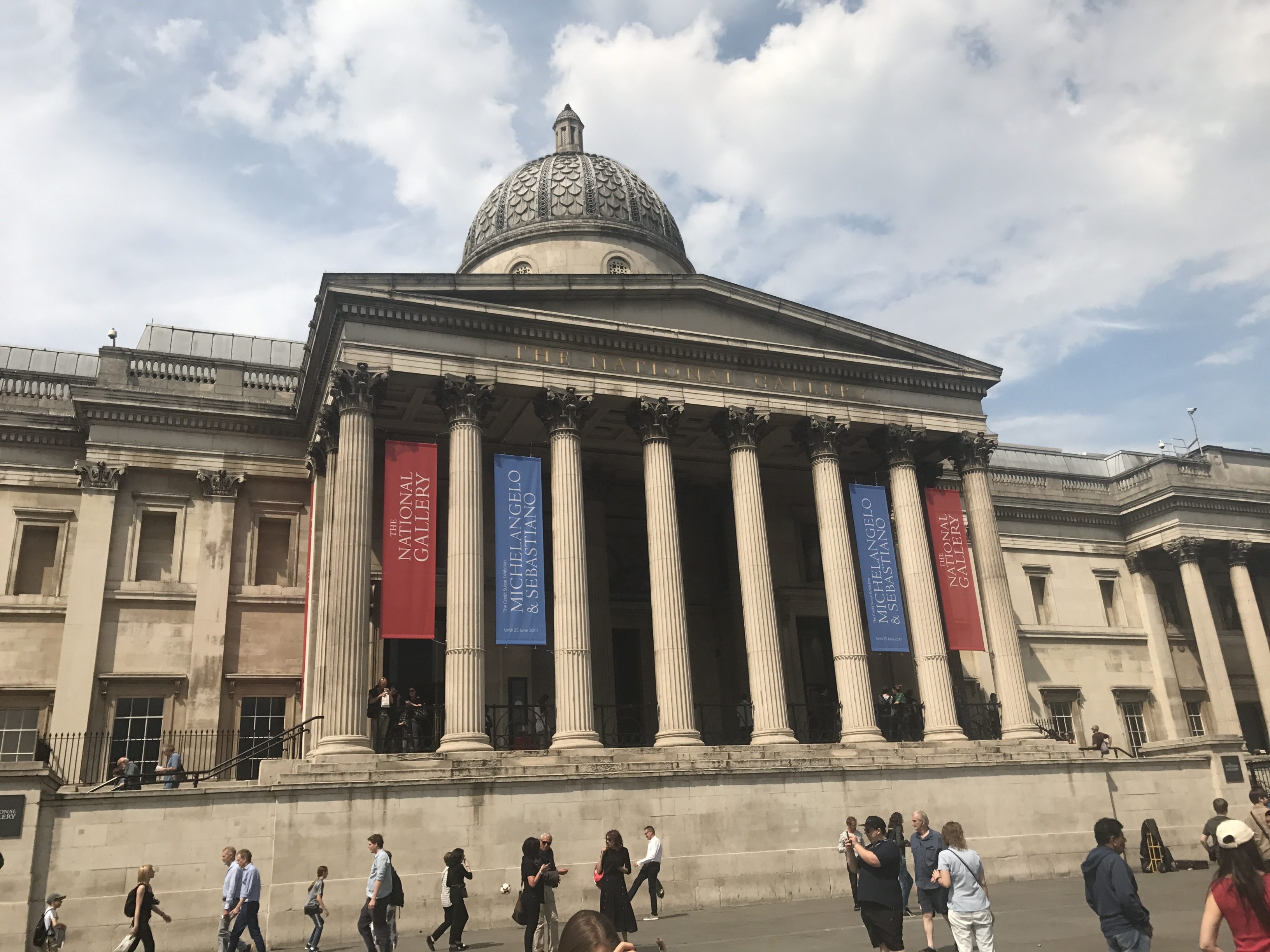 I don't know well about paintings but I like this the best. It was painted about in 1763 -1764.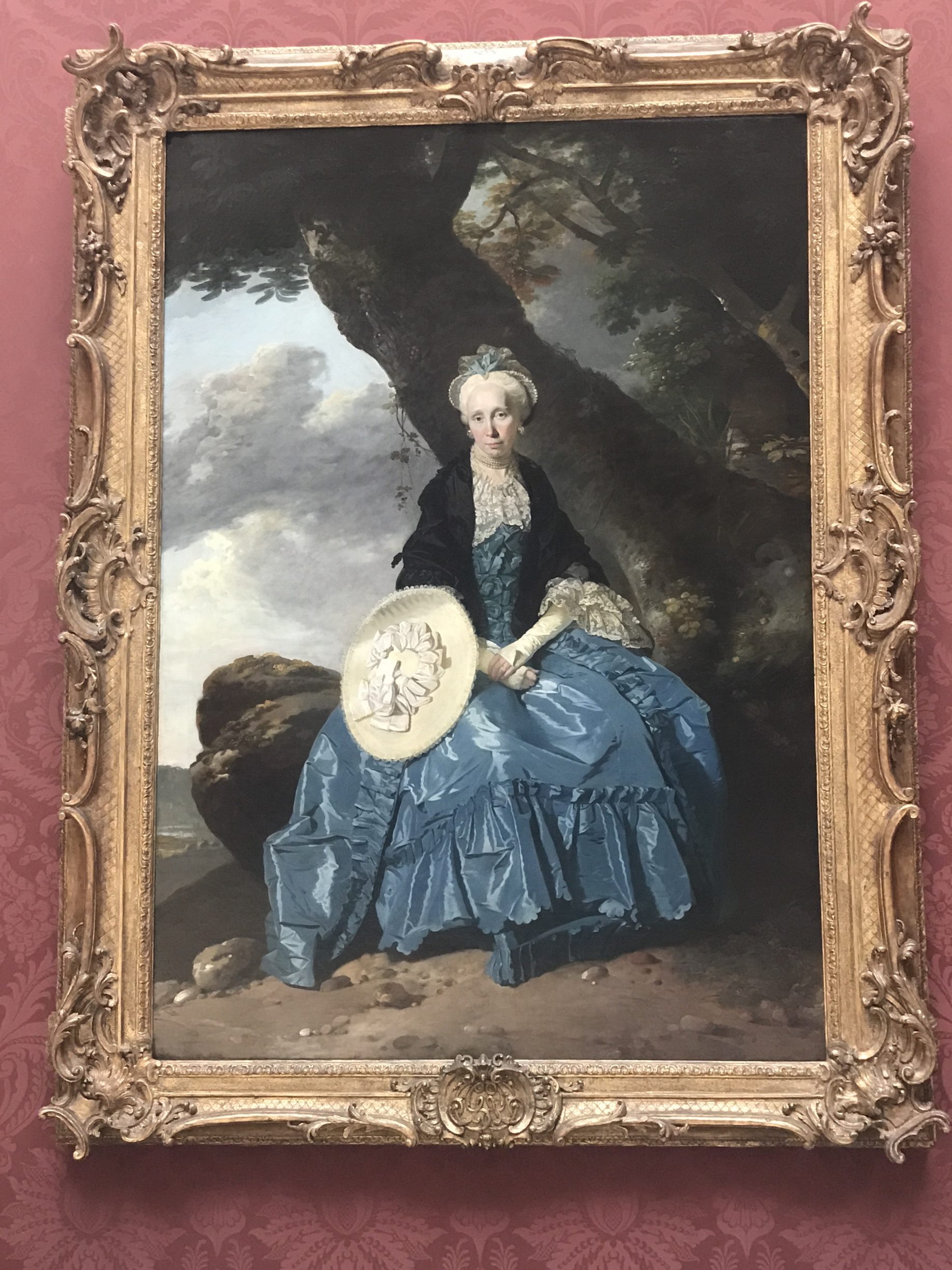 The ceiling is high. Art lovers need chairs to take a rest for long hour viewing.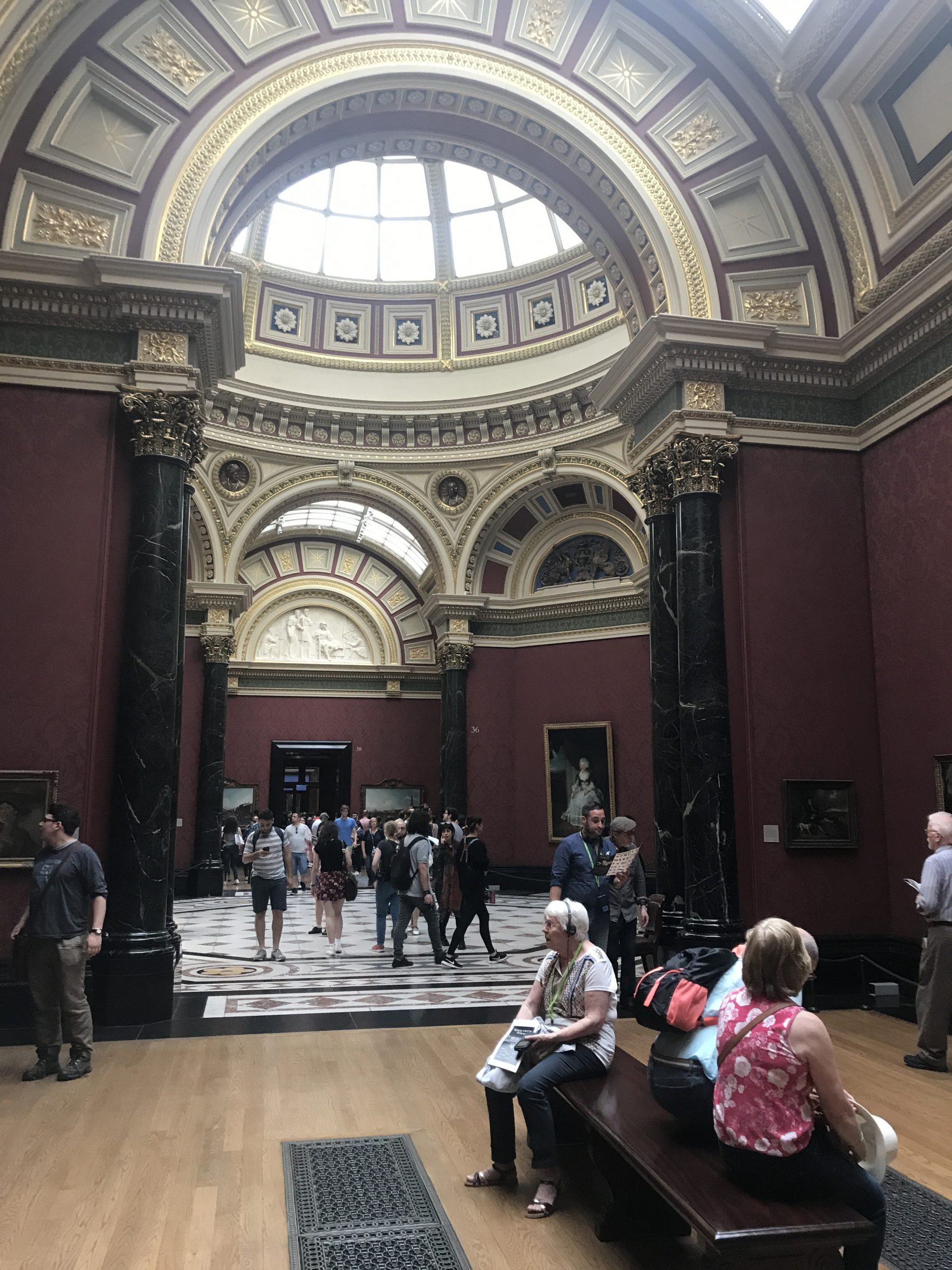 Remarkable fact is it's free, no entrance fee is required. Seems there are many free museums in London so museum hoping would be nice for art lovers. I found nice museums link. Link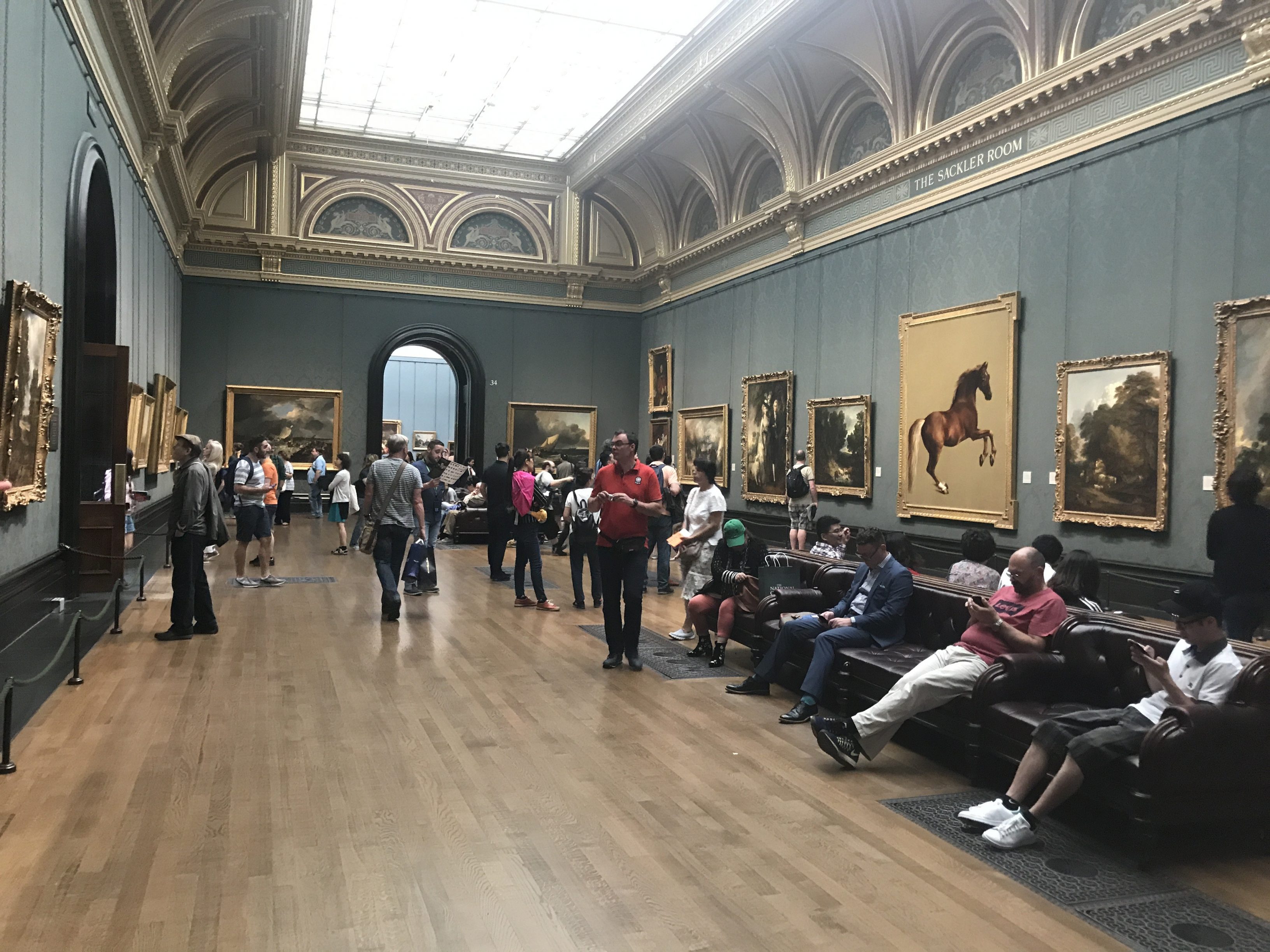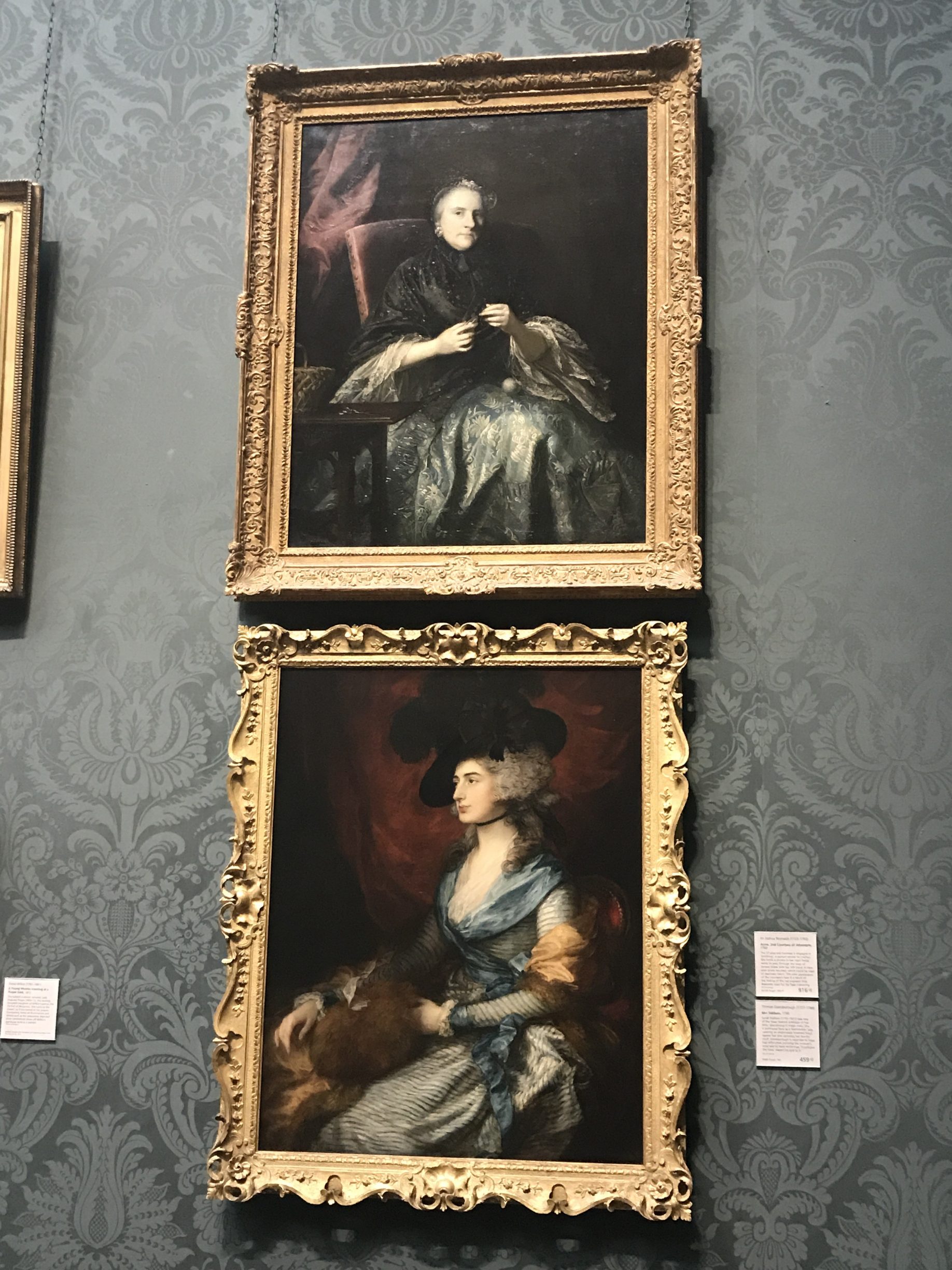 Trafalgar Square in front of National gallery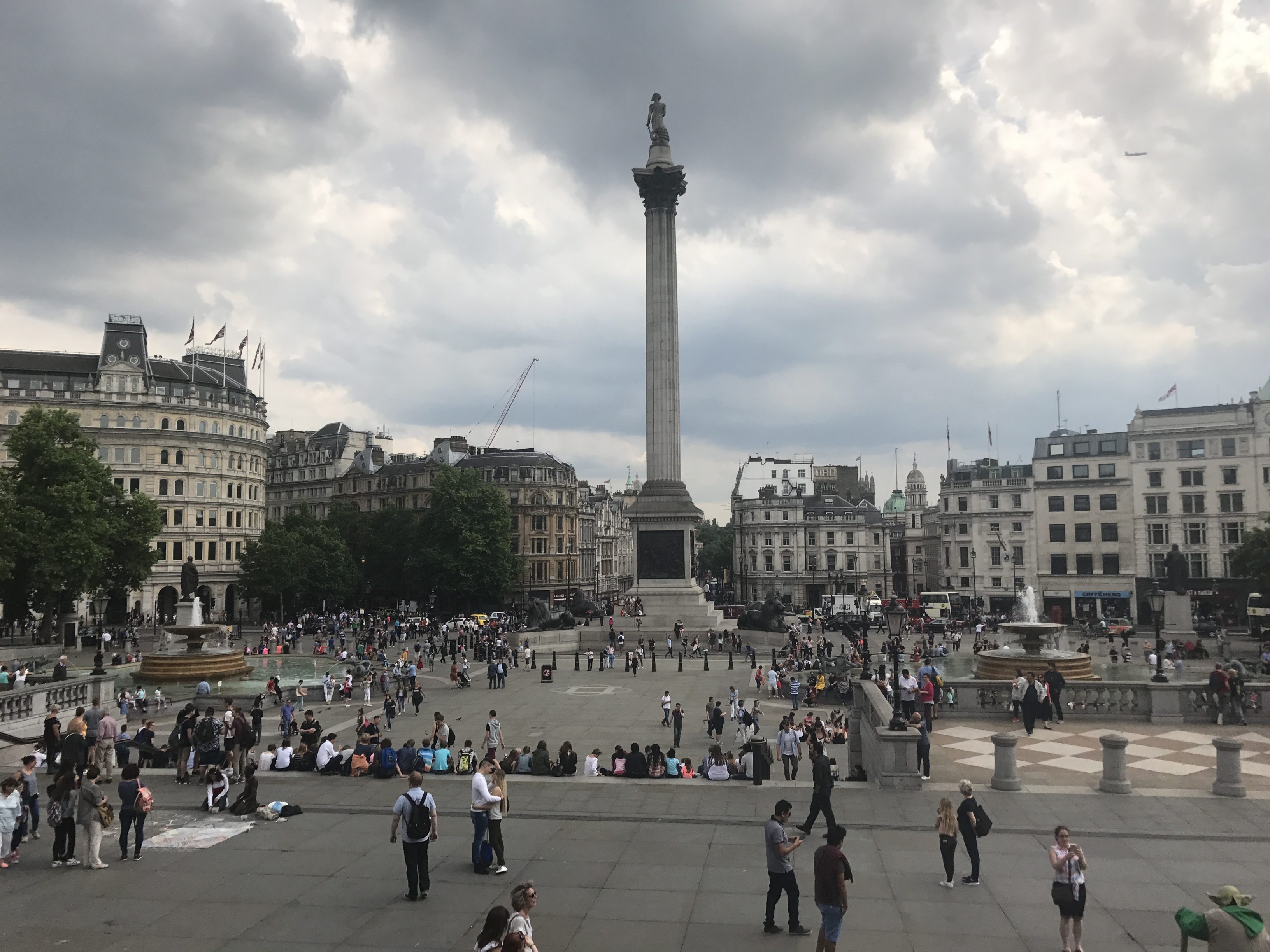 Nice to feel the air of London.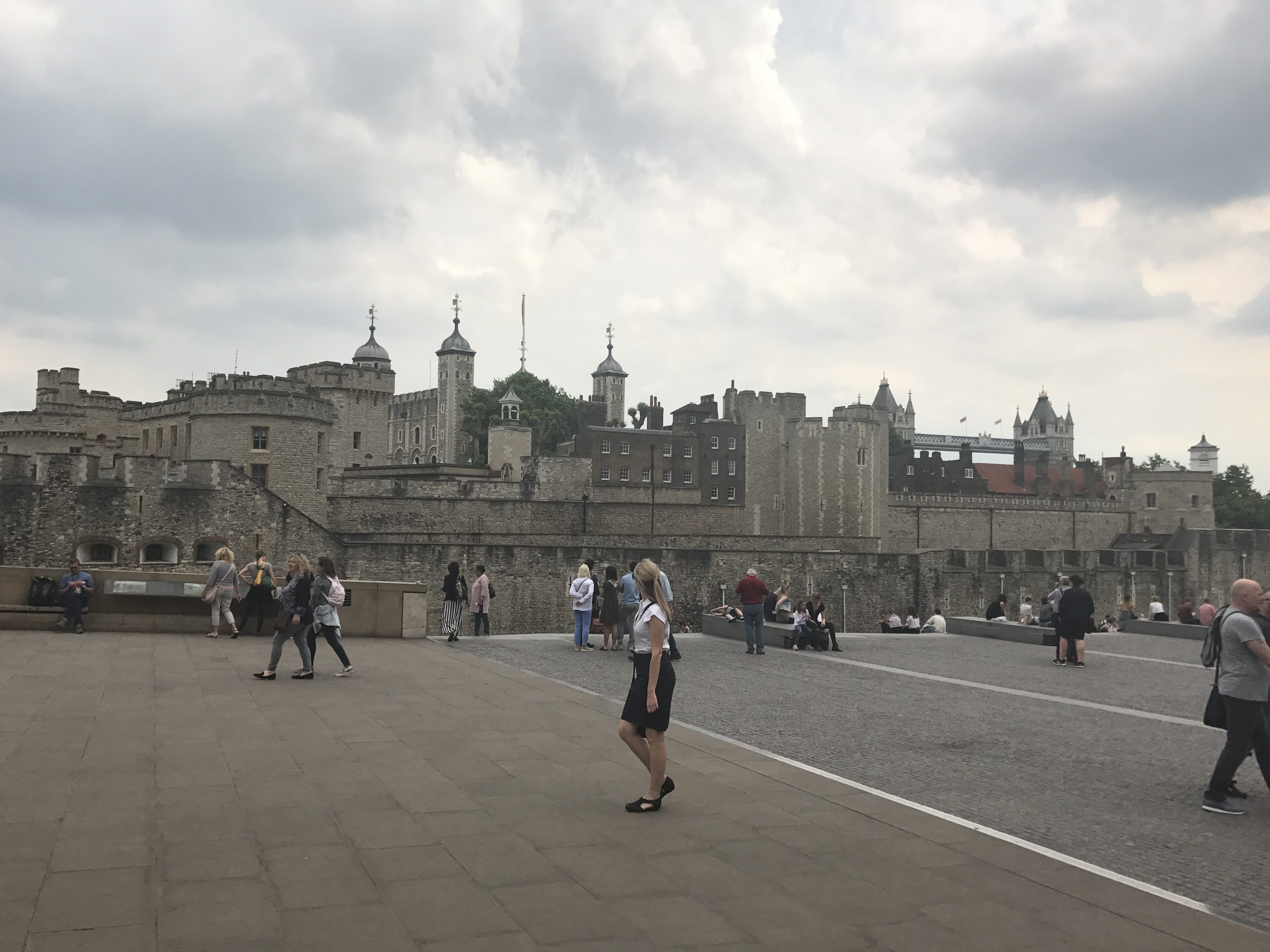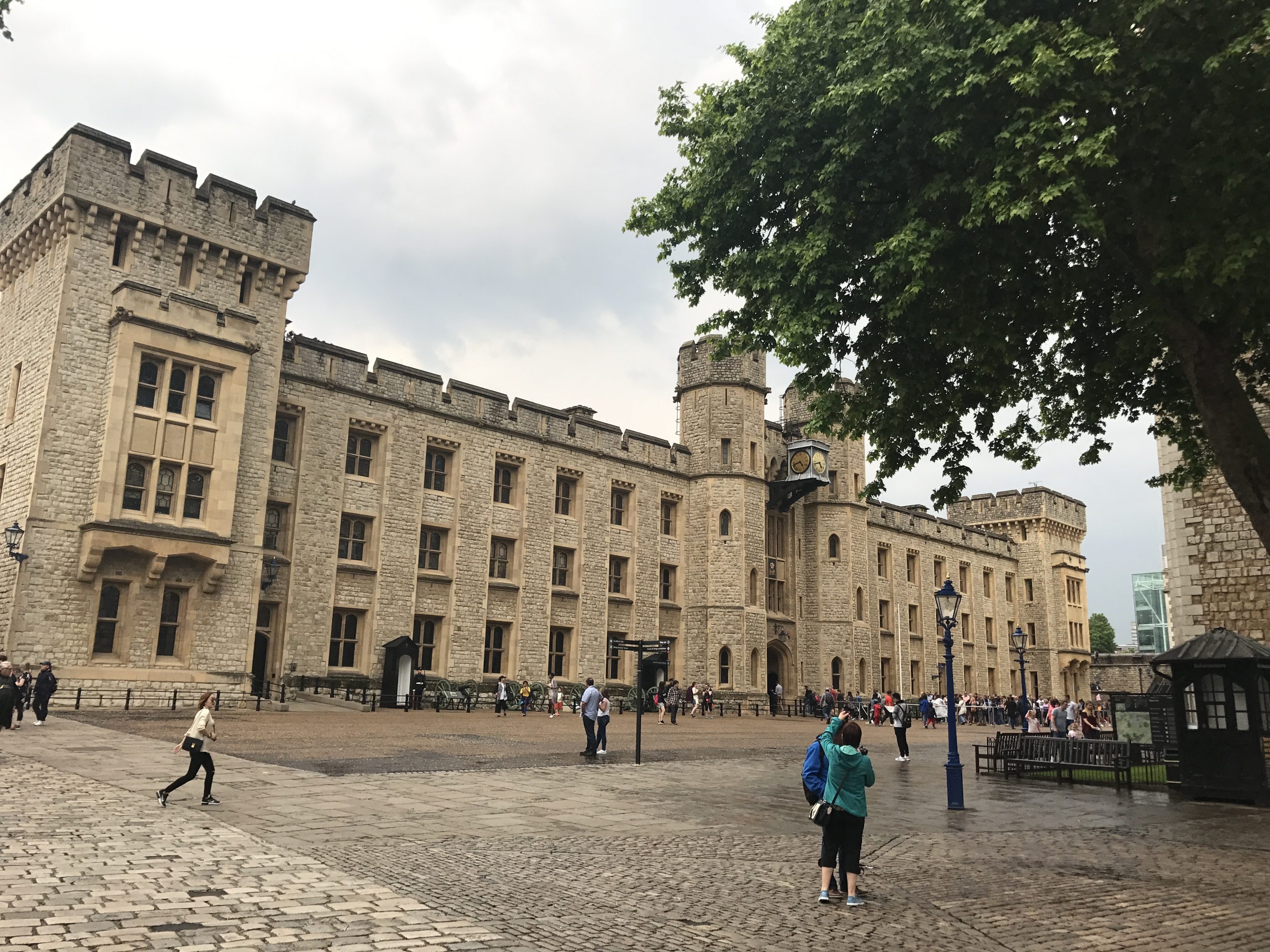 Tower of London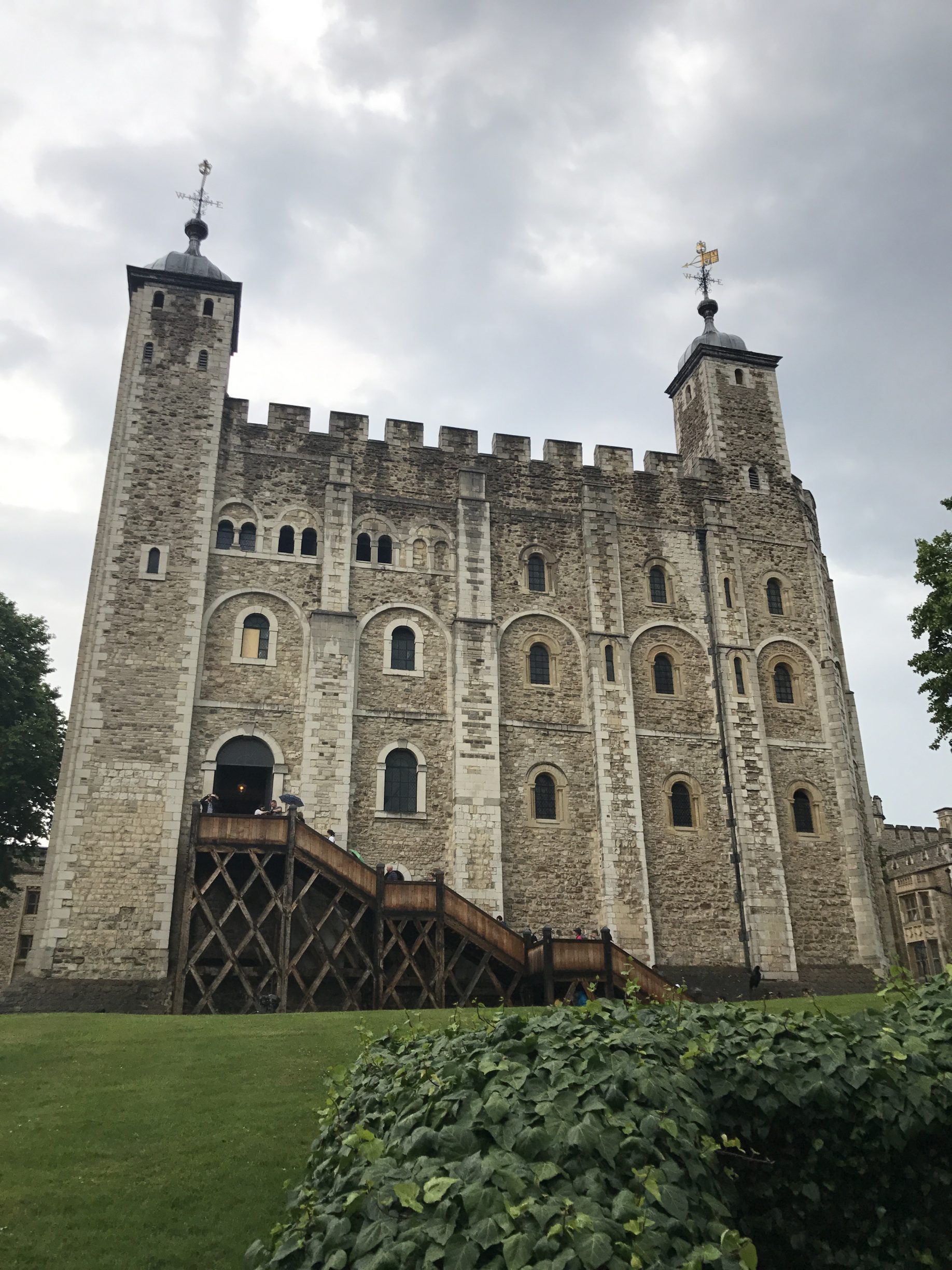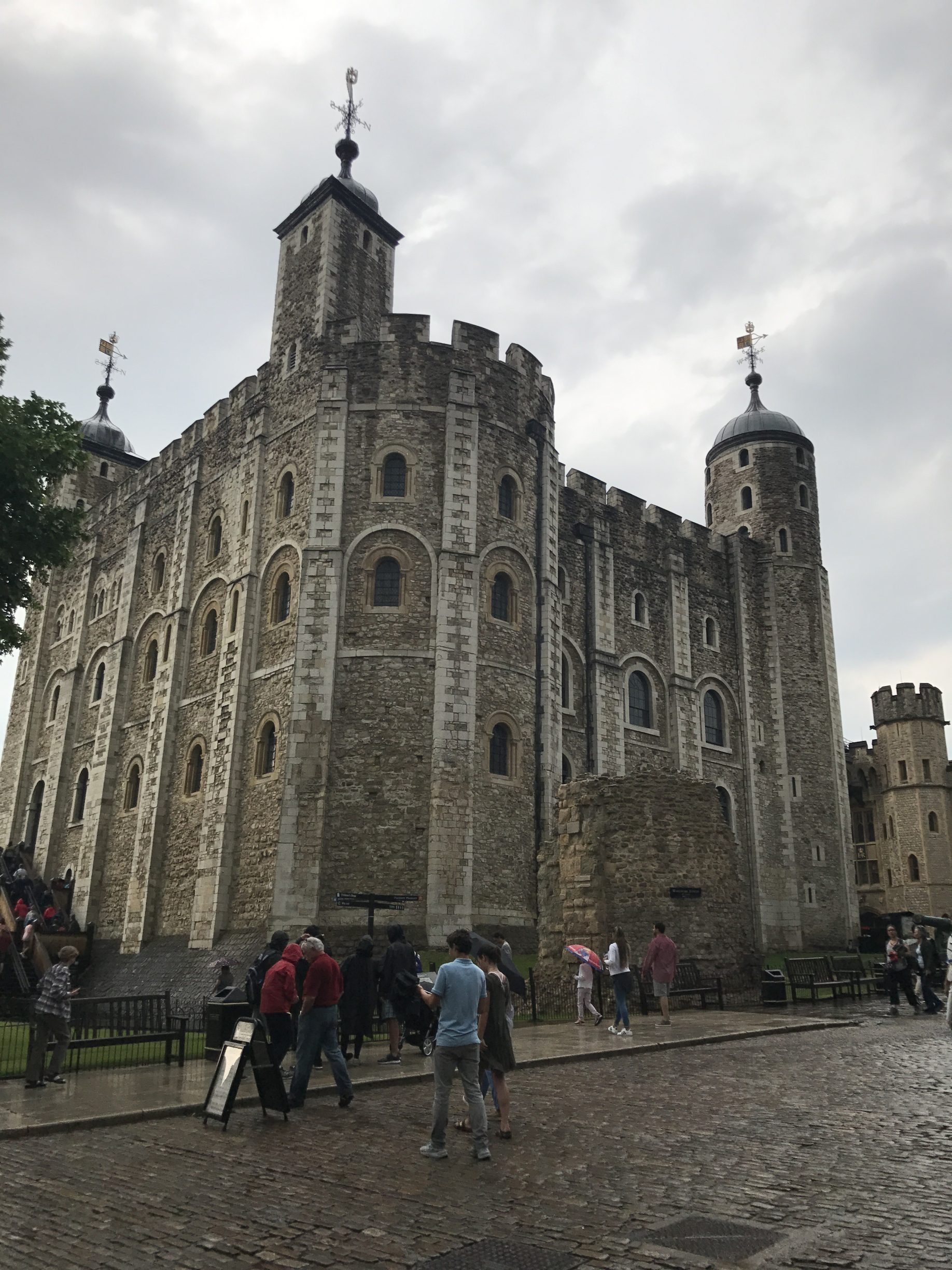 There was sudden heavy rain and I almost confined myself at a souvenir shop nearly 1 hour till it weakened.
Crow, looked a bit cold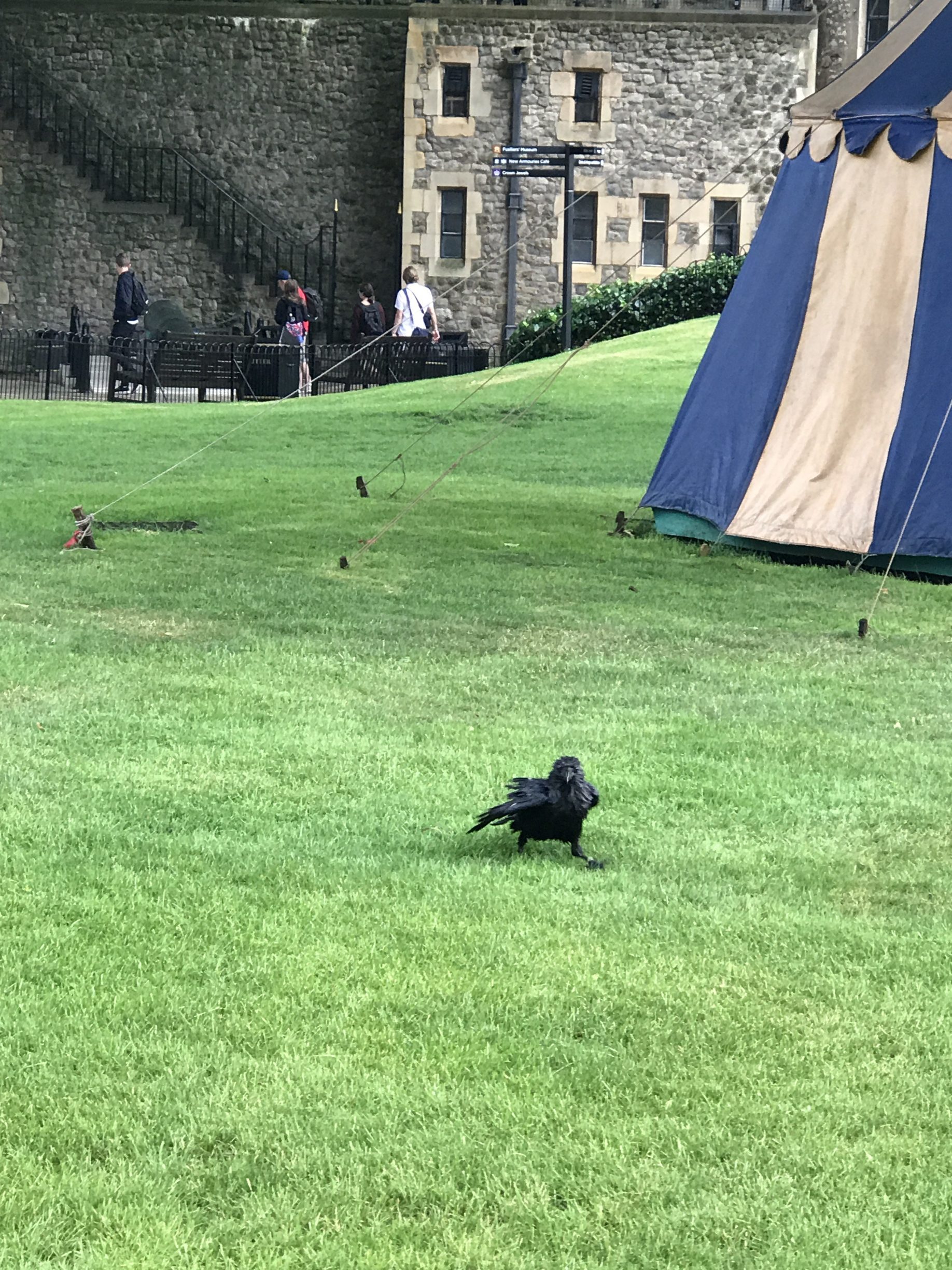 I could see the tower bridge near tower of London.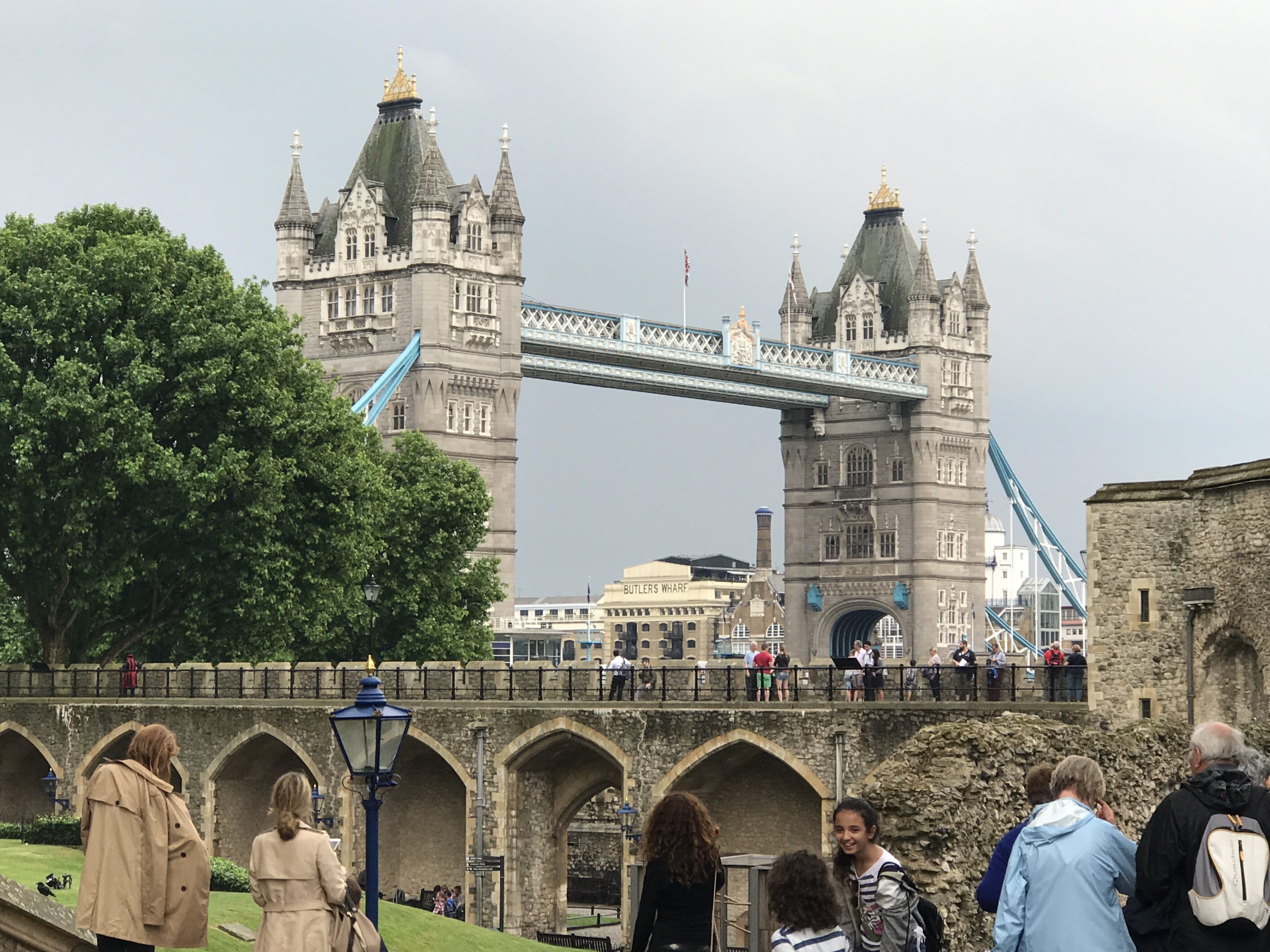 It's Tower bridge, namely, towers and bridges but it superiors its too much simple name. So great architecture to see.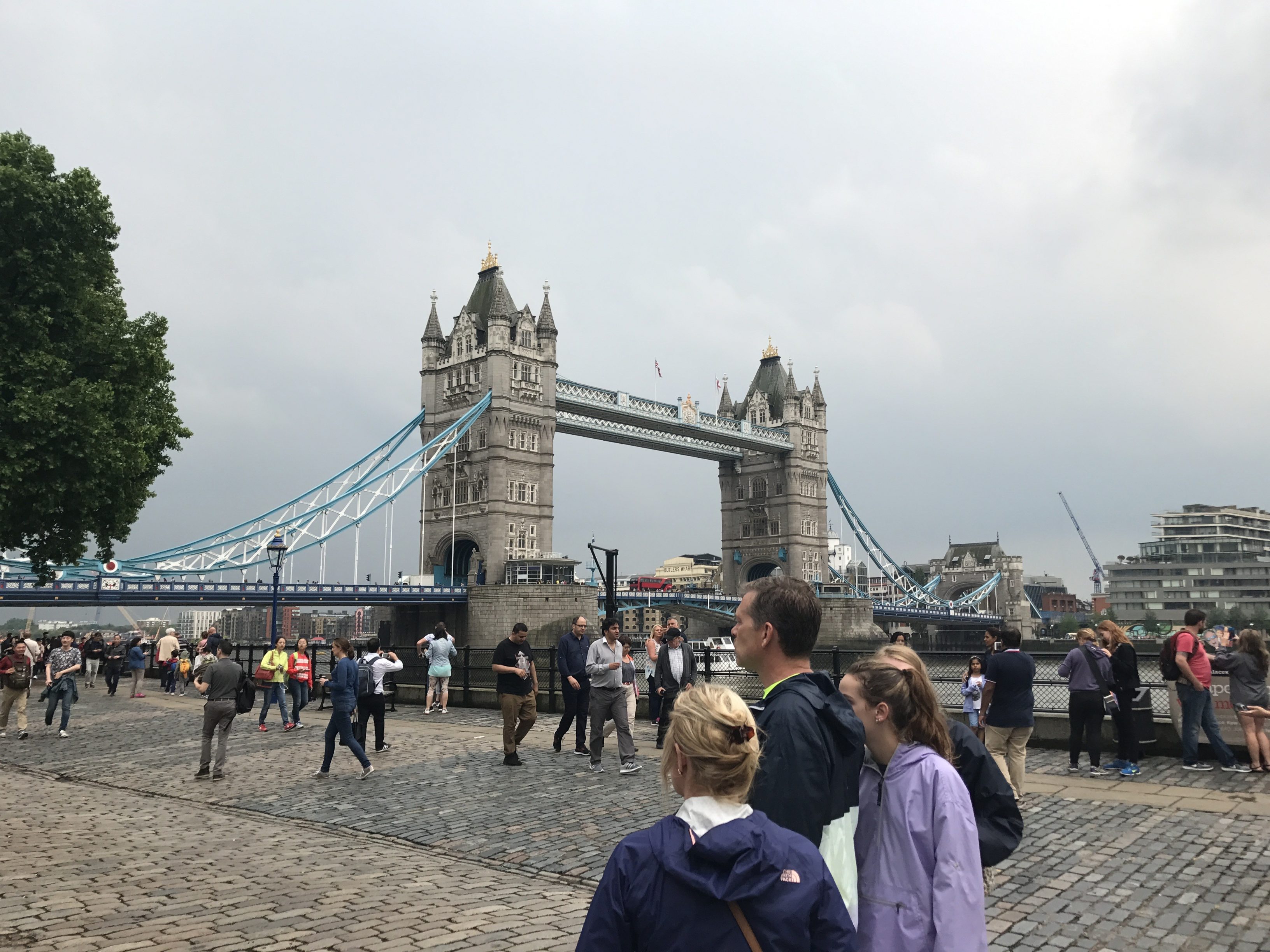 I think greater name should be honoured for it. The bridge part opens when needed for a ship to pass through. Beautiful under the grey sky.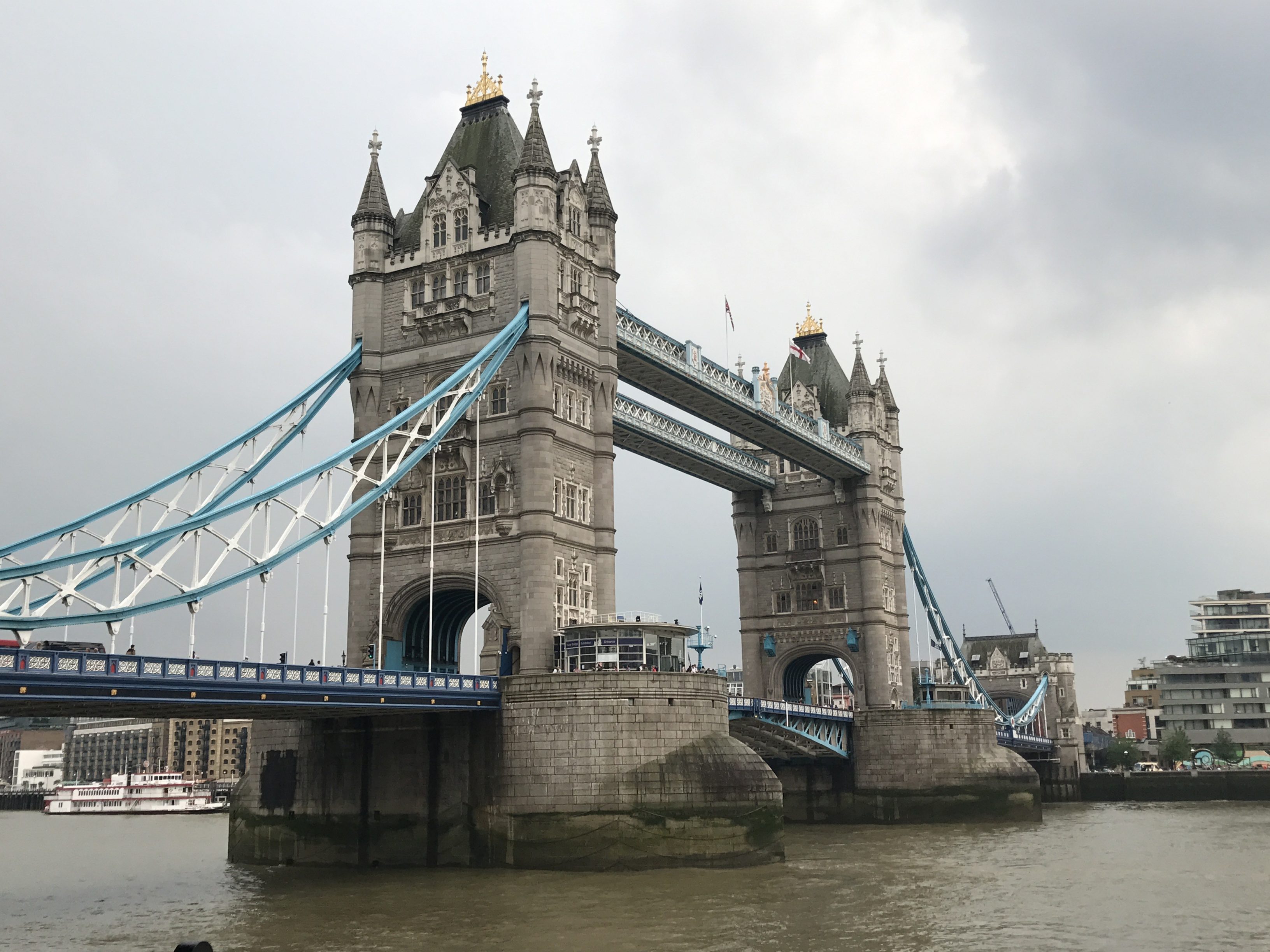 Ready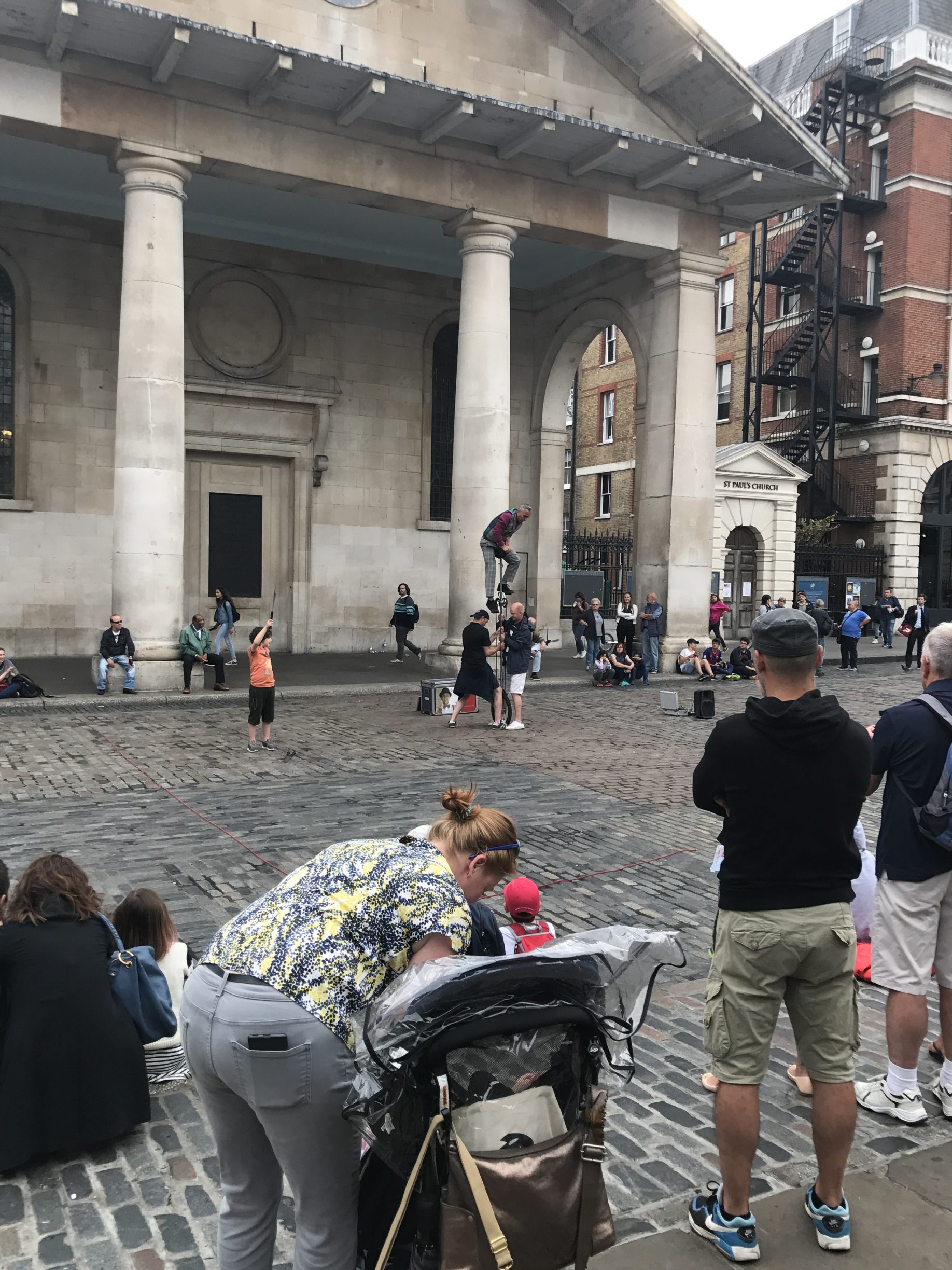 Steady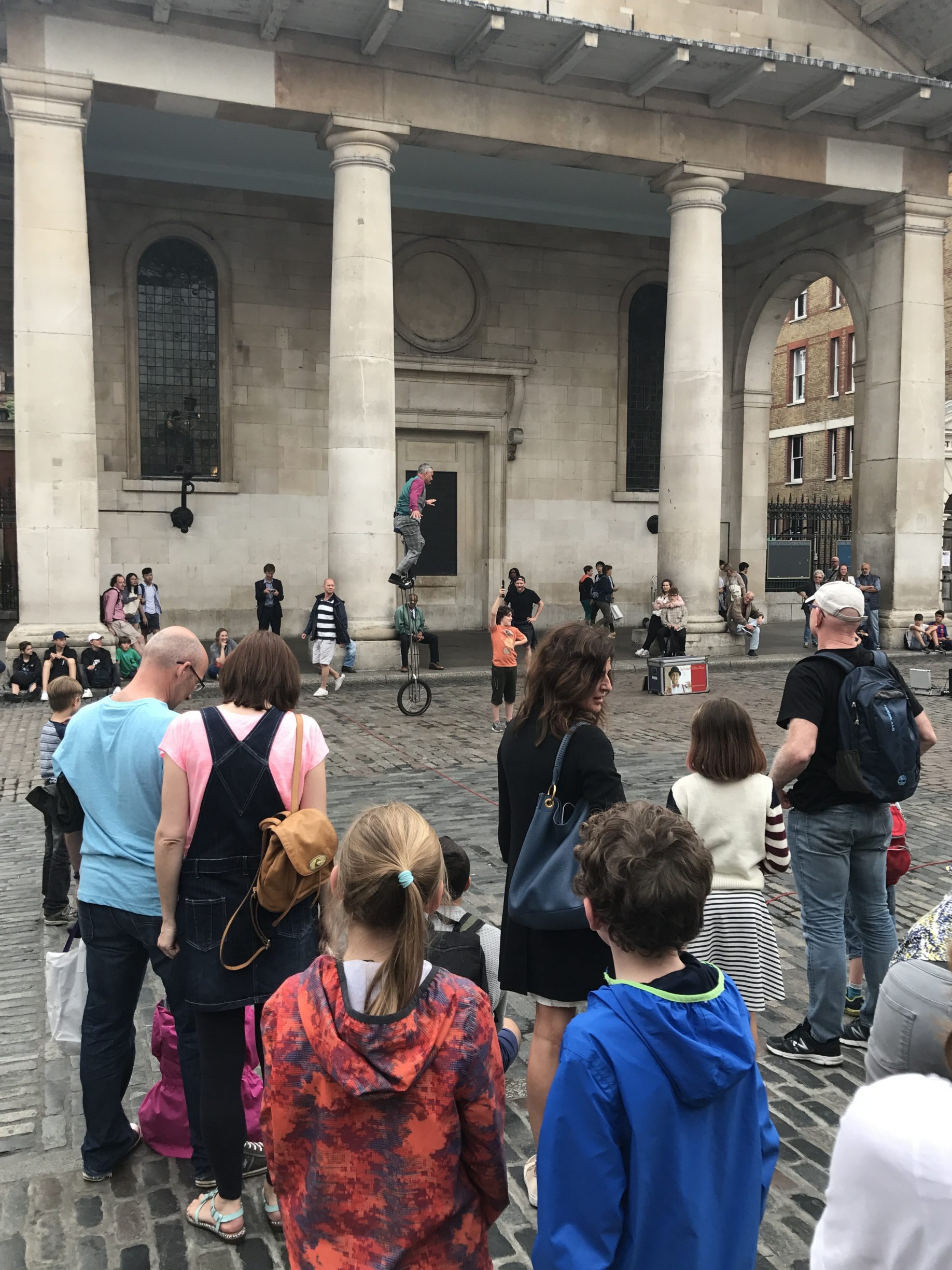 Go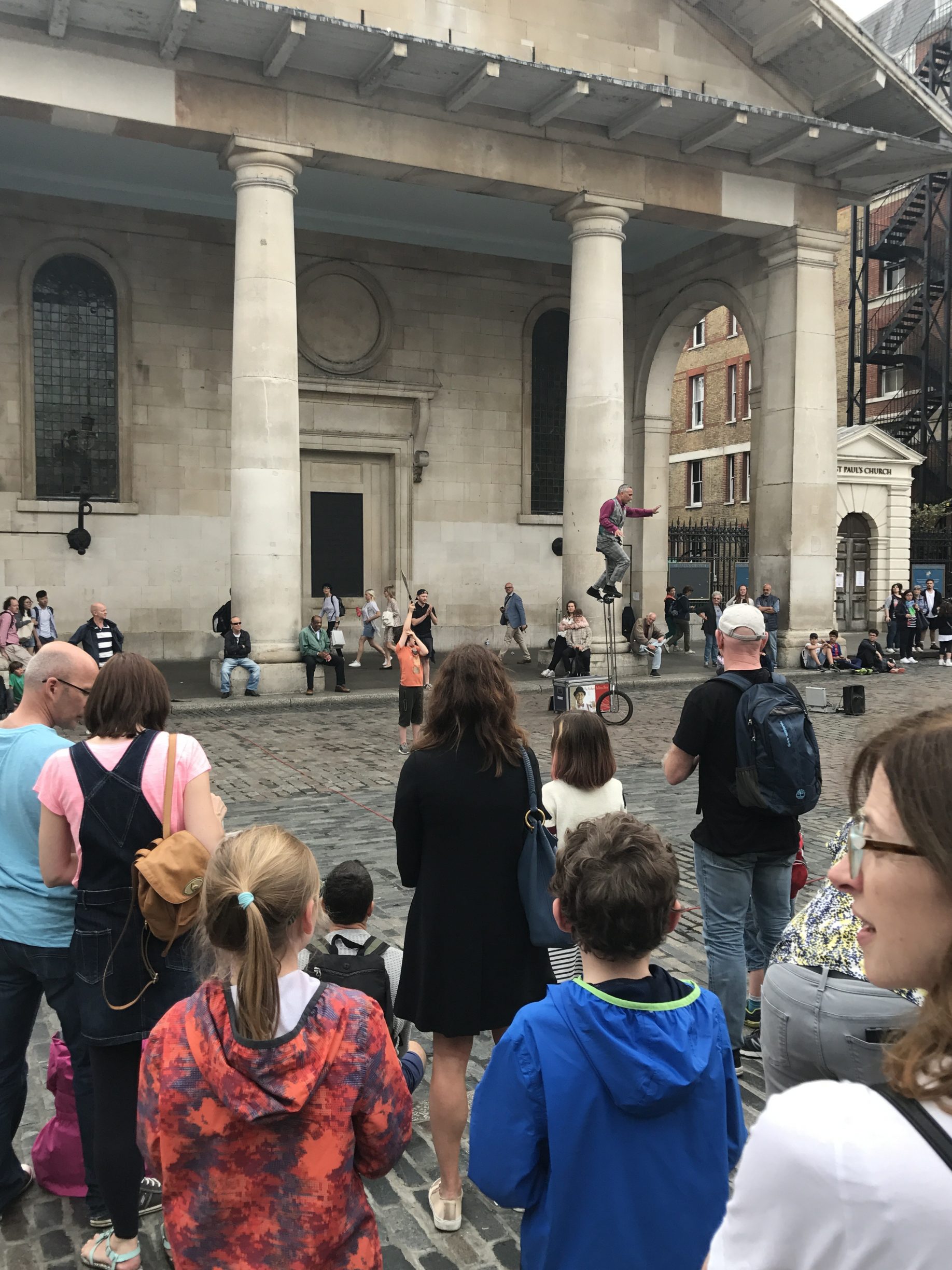 There was a shopping complex nearby.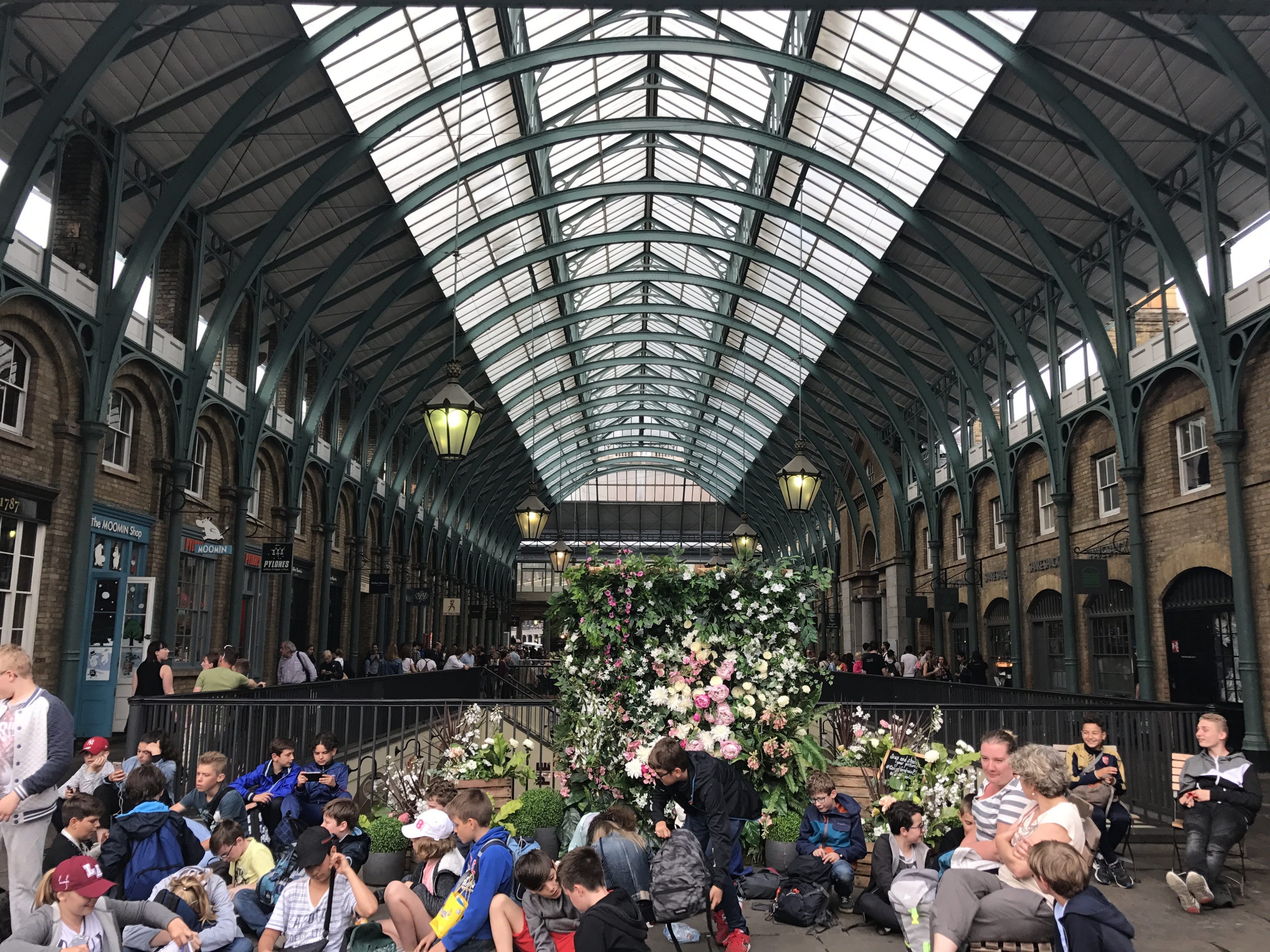 Break time at a cafe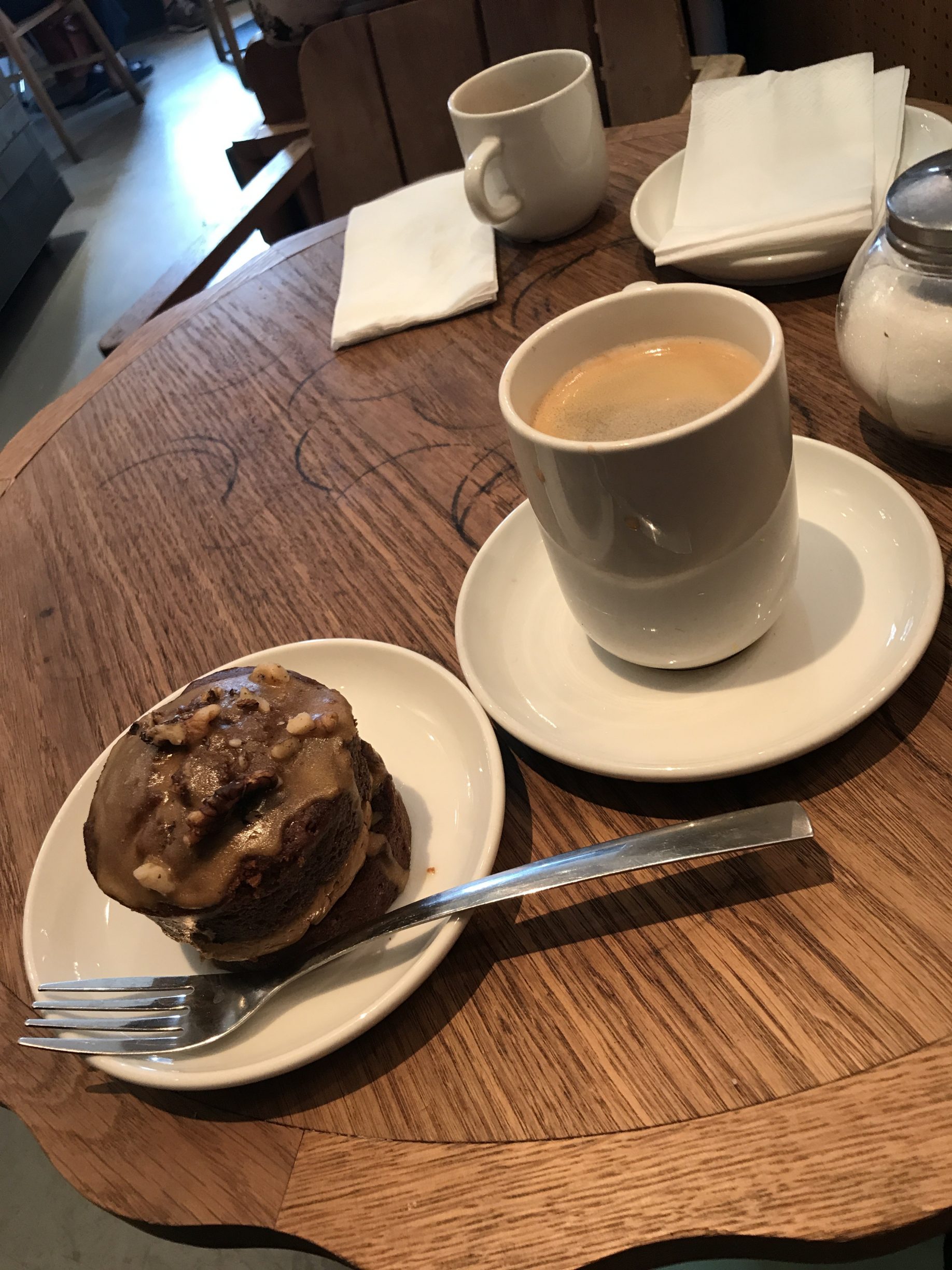 I was looking into this cafe from street and one old British man who sat at a table looked at me and said "Do you want to have a seat? I can keep this table!". How warm people here are, from people in the streets to shop staff, every one of them are so kind and helpful. First culture shock in my life. I started walking again after the break.
Classic bike taxi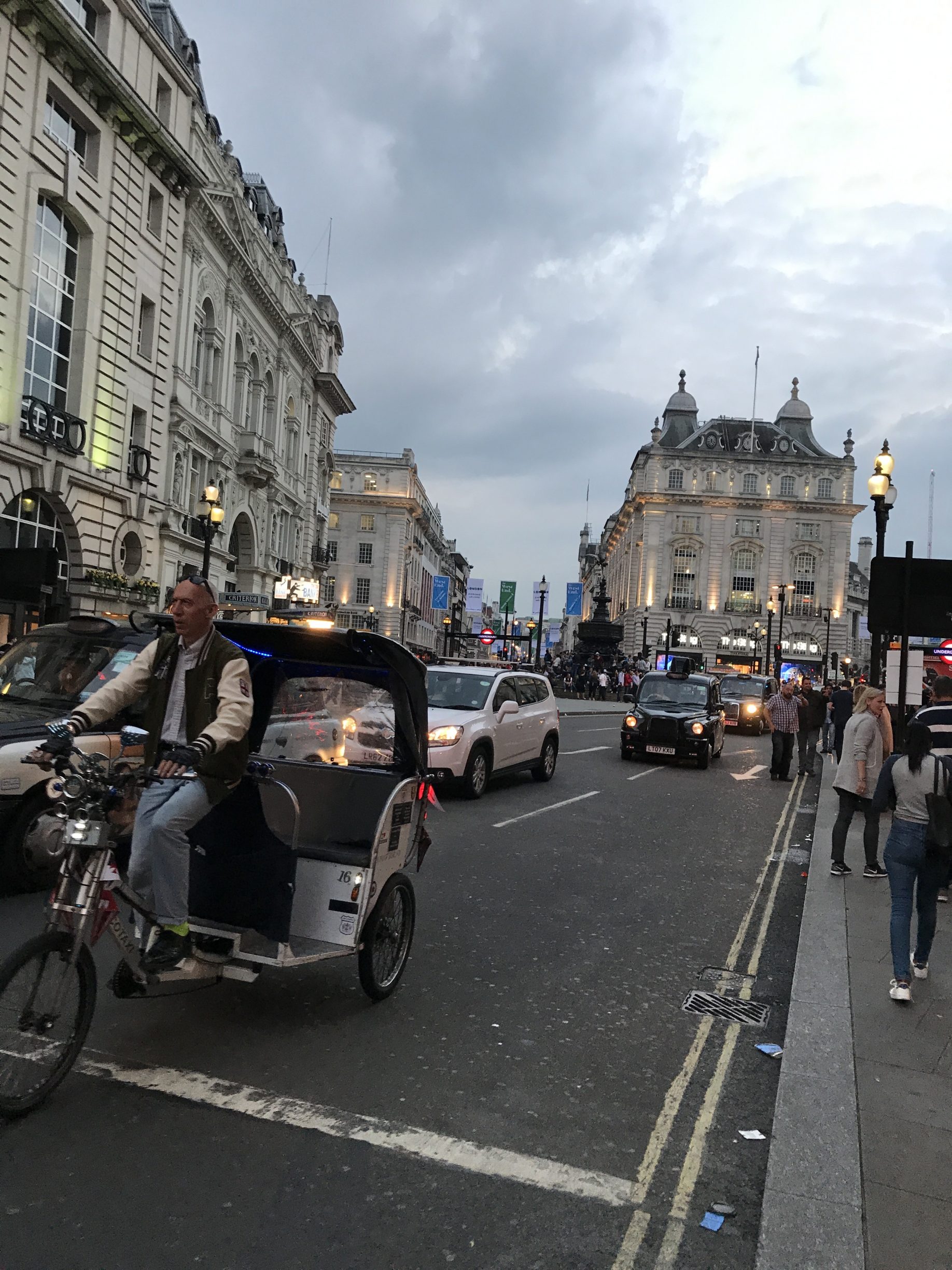 I like walking streets in London. People, buildings, busses, traffic, shops, bars, aisles, everything makes me feel city life.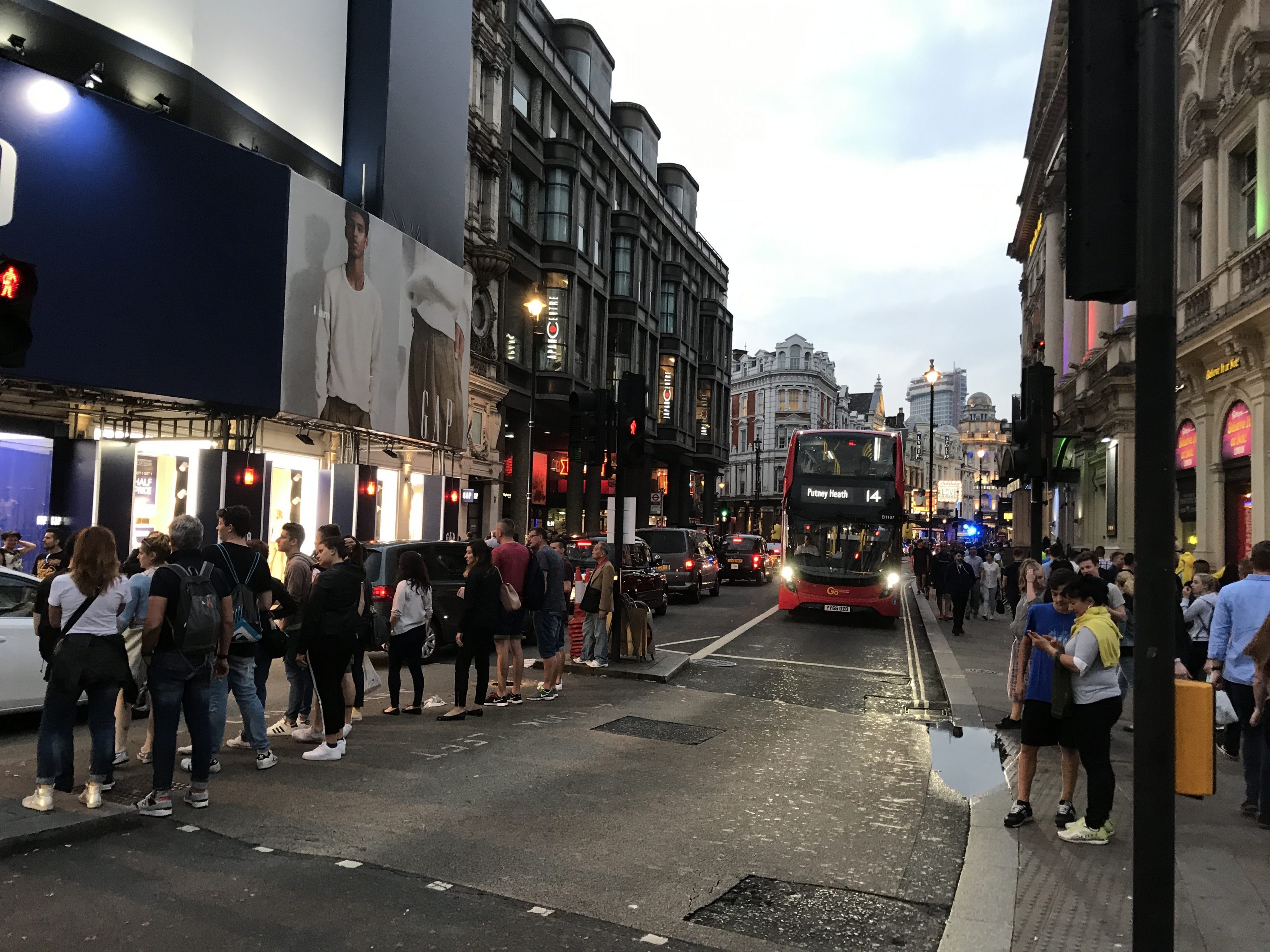 Brilliant white beautiful architecture. You may say what's that? I would say I don't know.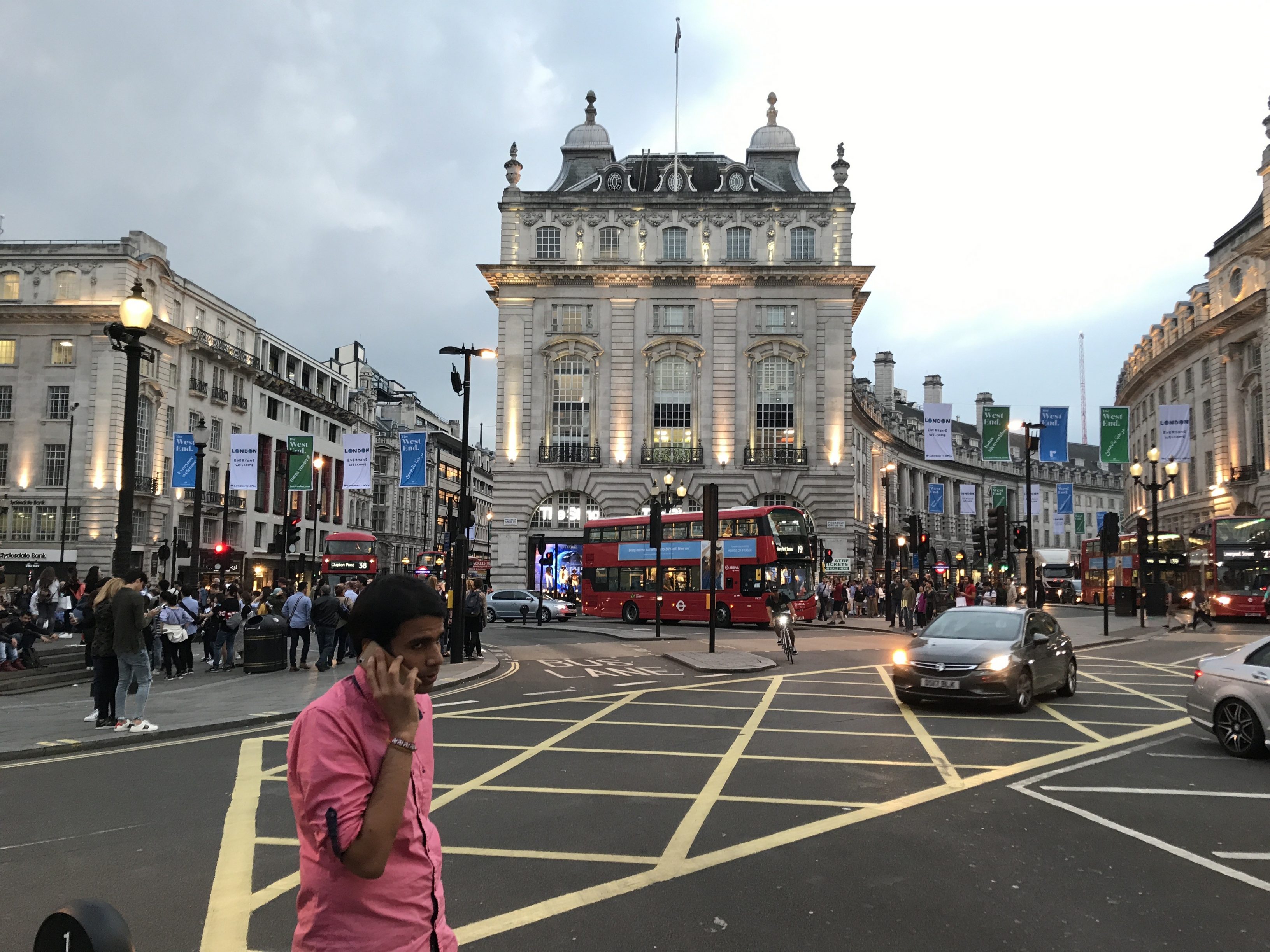 Buses were coming one after another.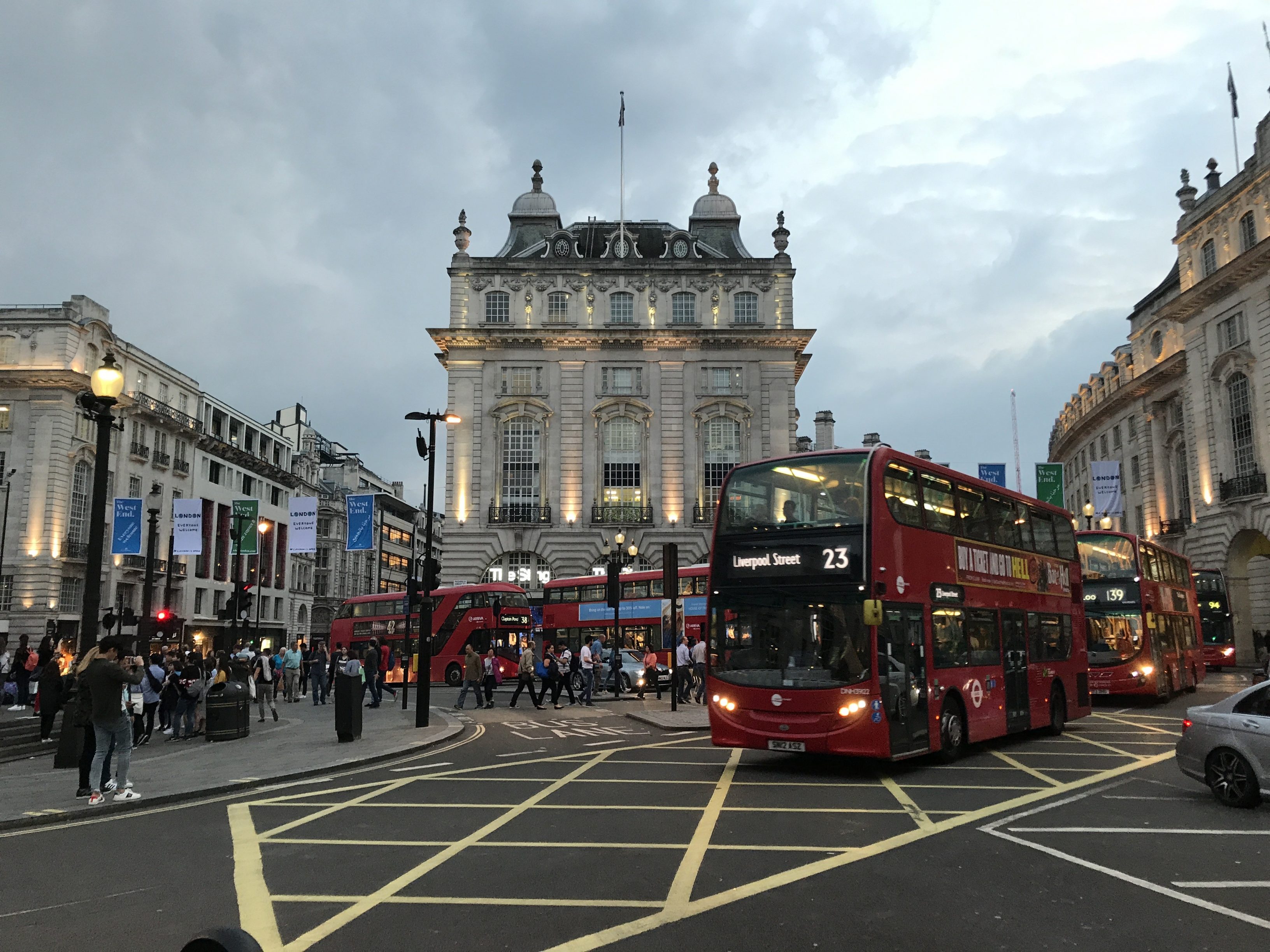 There are many young people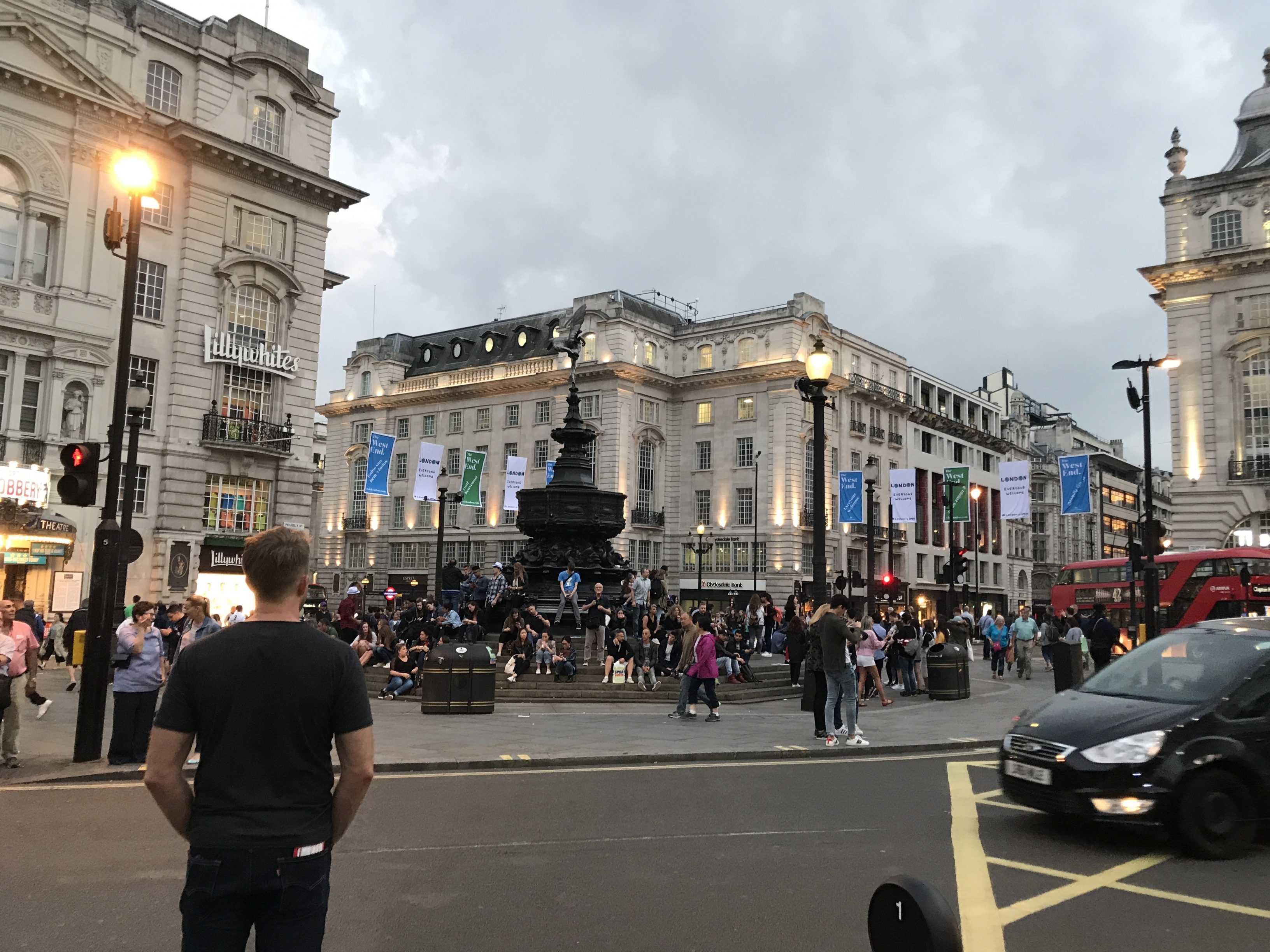 filled the streets.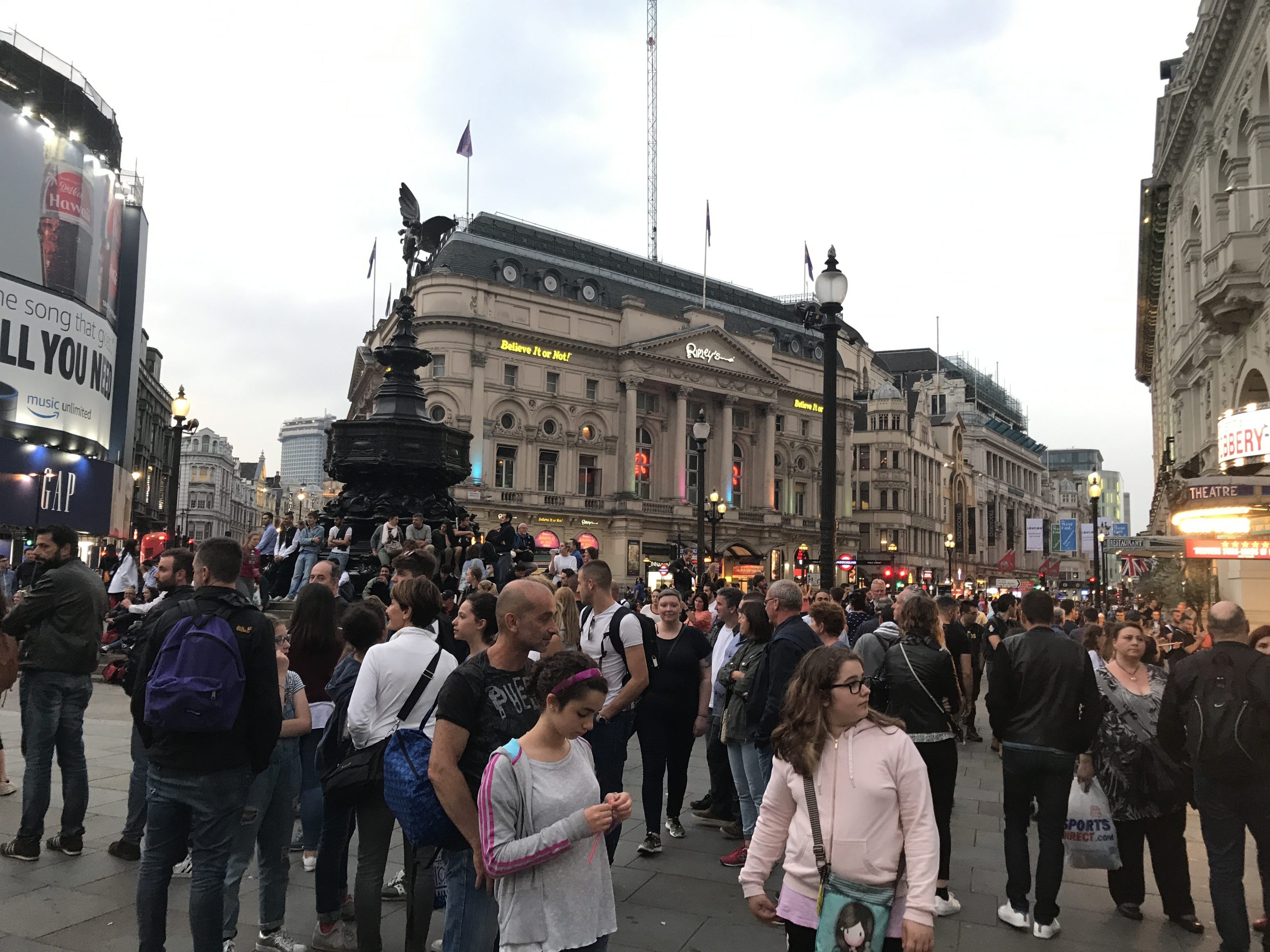 Italian restaurant, I liked the view from the window.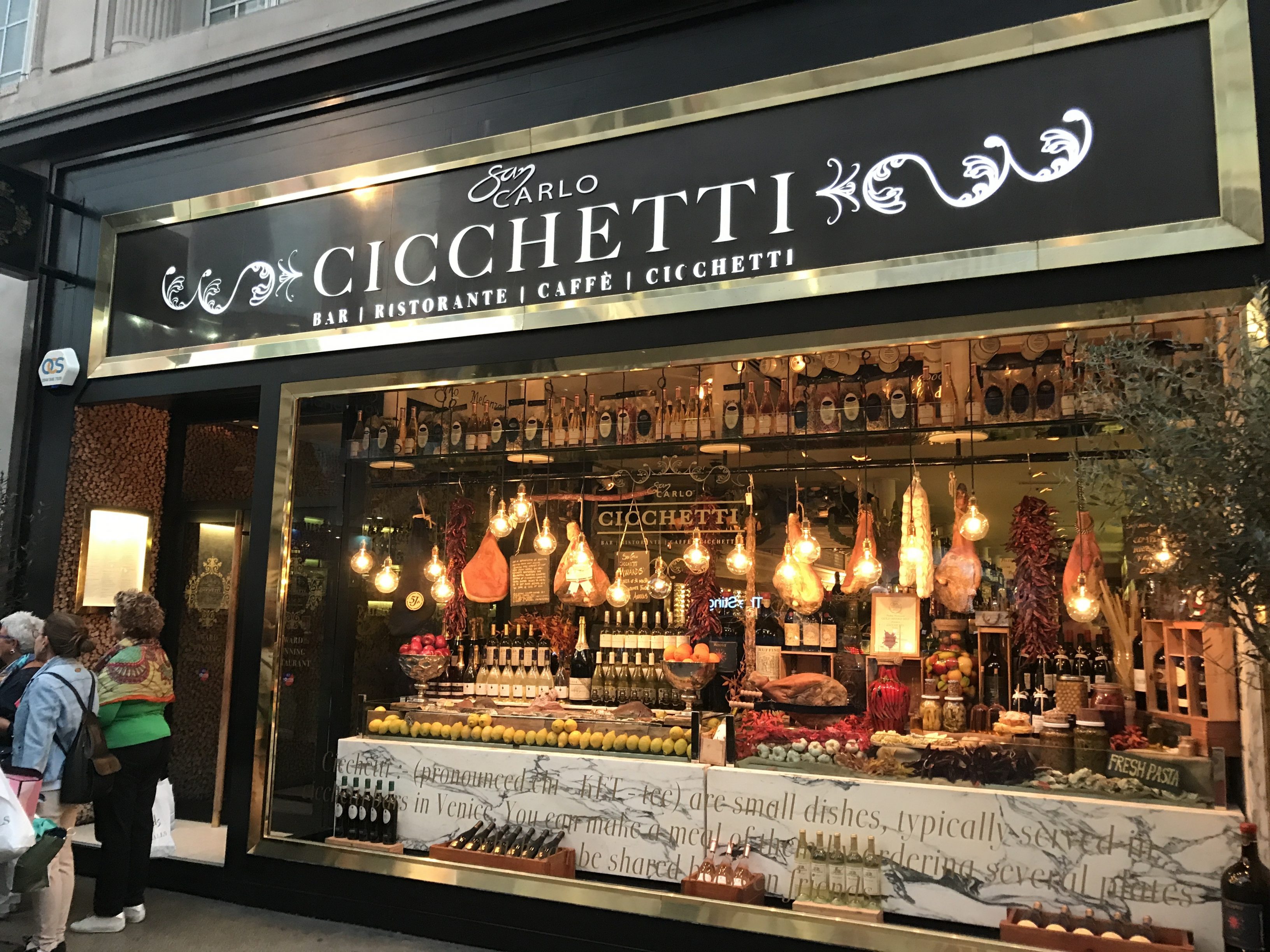 China town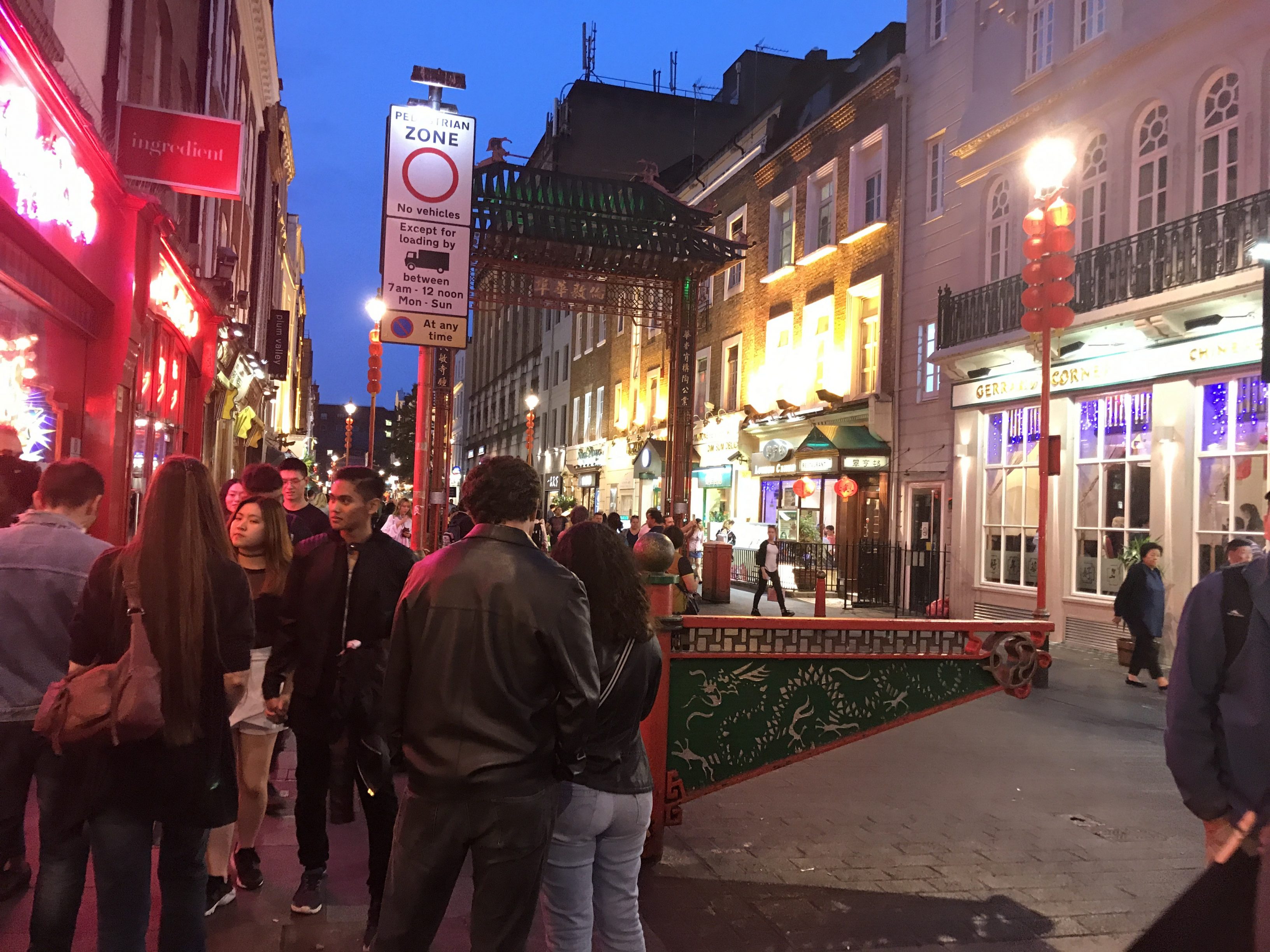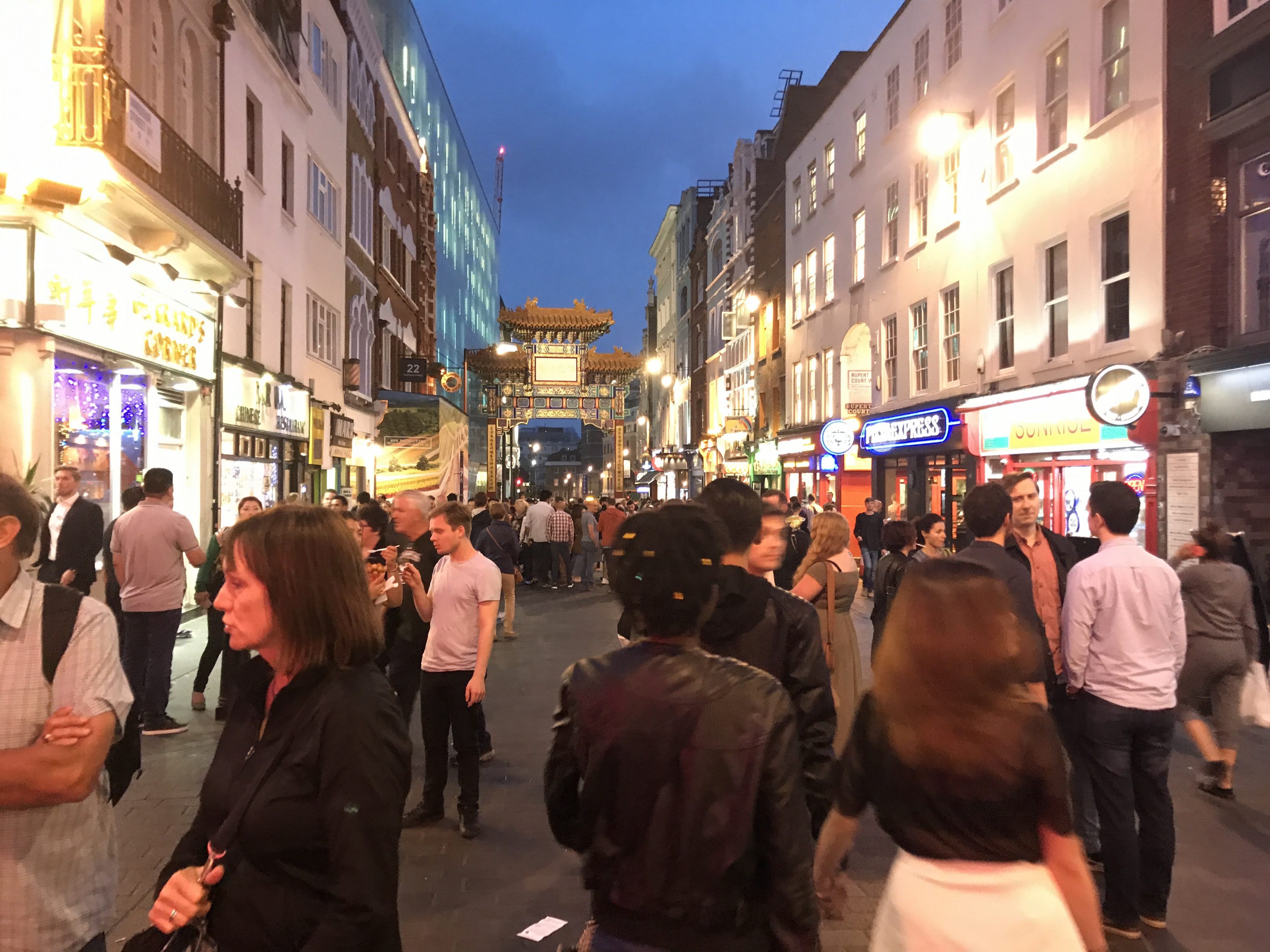 I had dinner at a Vietnamese restaurant in Chinatown. Happy beef noodle and spring roll time rolled on.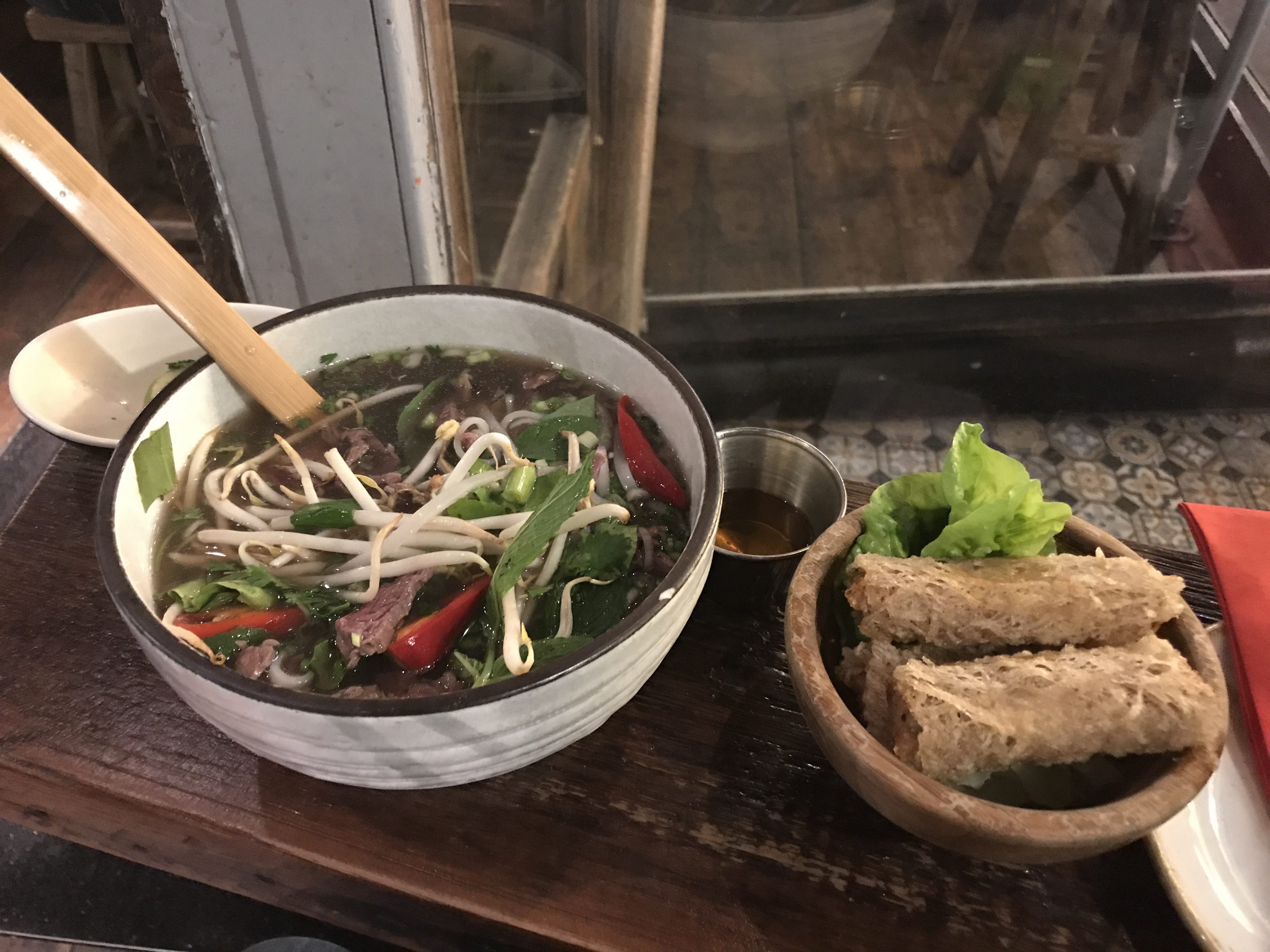 Stairs down to subway, so cool at night.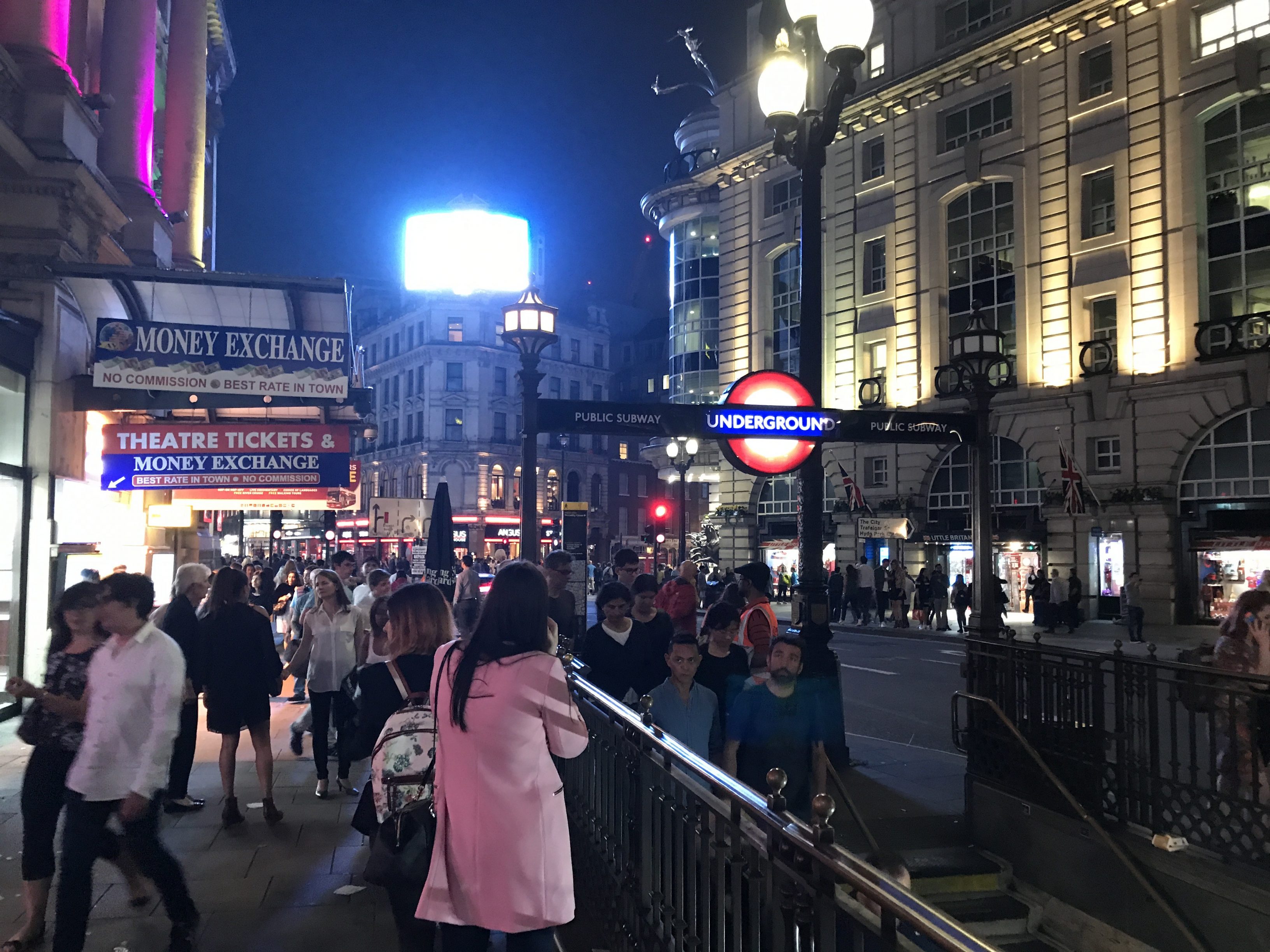 I came back to my house but the entrance door wouldn't open with its key. I struggled about 40 mins and worn out in front of the door. One guy in the house came home and explaining the situation, he opened the door for me and I could finally came inside. The door is sometimes hard to open as he said. Anyway I had good sleep at night. I love London. Peace.