Nice weather, beautiful bright white clouds in the sky.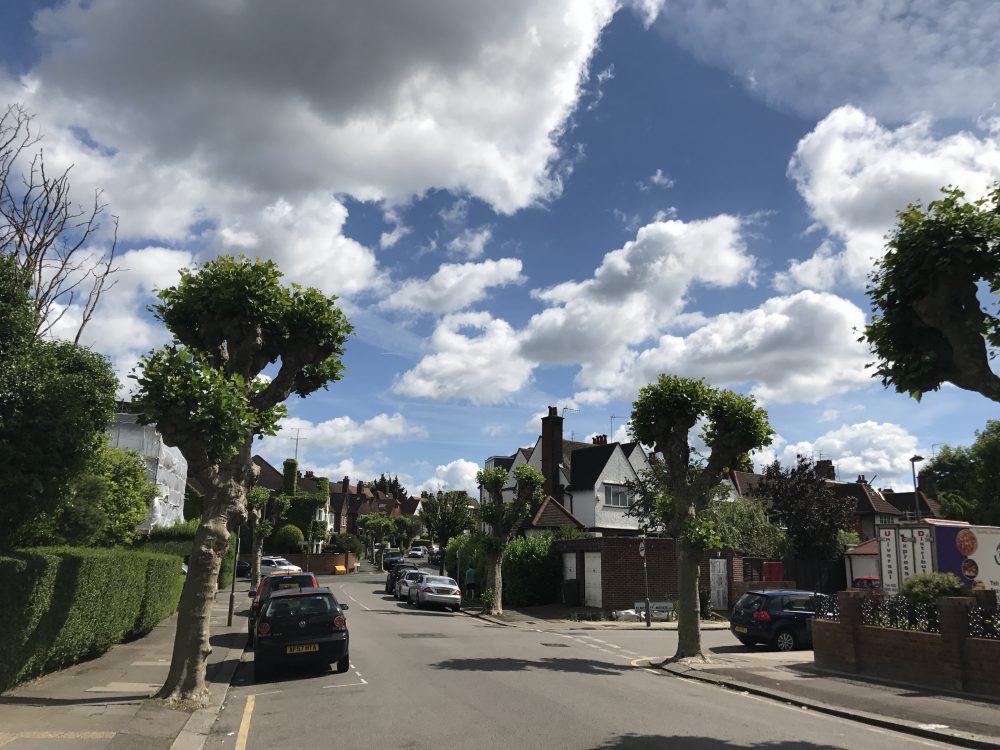 I checked out this apartment house, it was a pleasant stay feeling like a local life.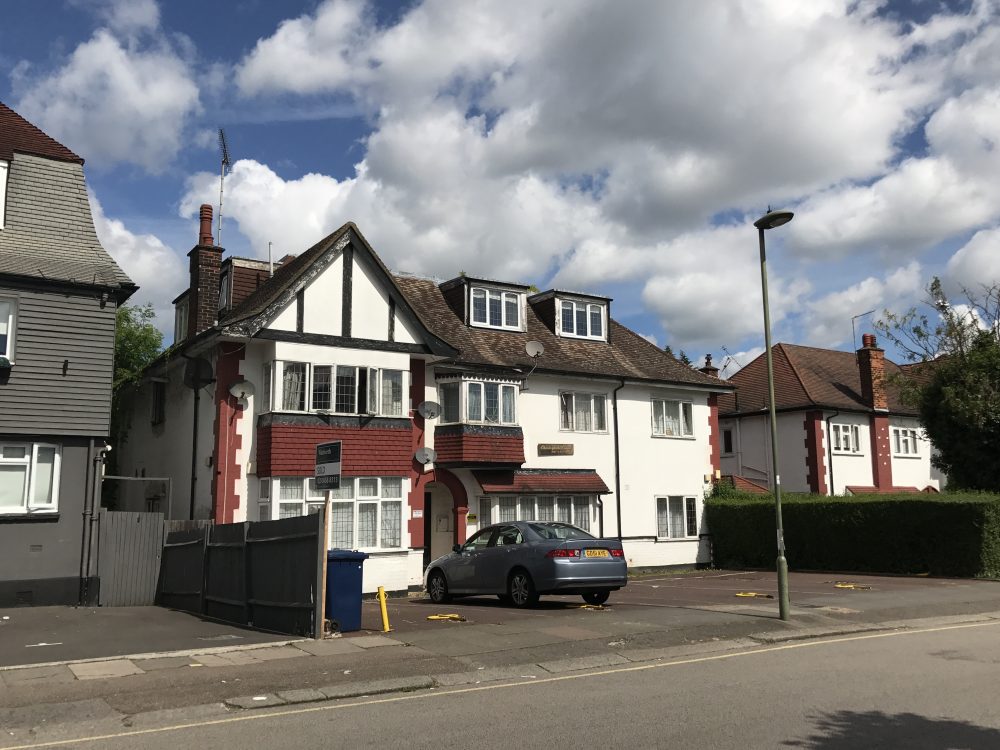 Breakfast at a nearby restaurant. Beans, eggs, toasts, potatoes… yes, this is the English breakfast. It fills my stomach and feeling so much well. Especially I love the beans which I've never eaten in other countries. It must be the secret among British men to eat beans in every morning to be gentlemen.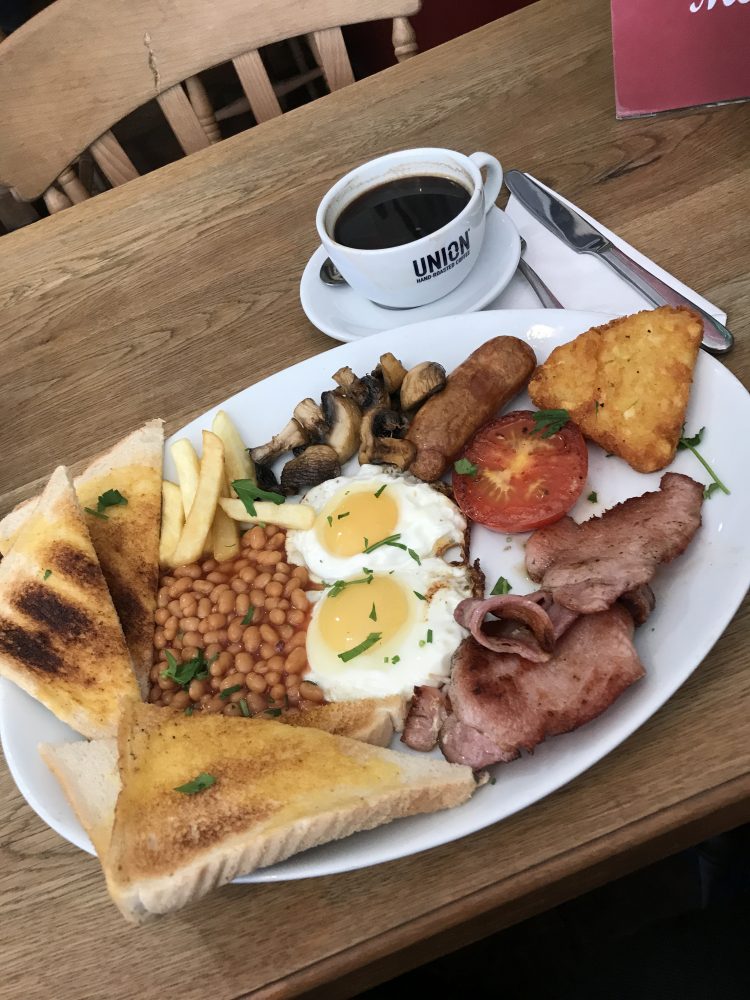 After that I enjoyed slow morning at Starbucks for some time and taking the subway, I went out for seeing a church.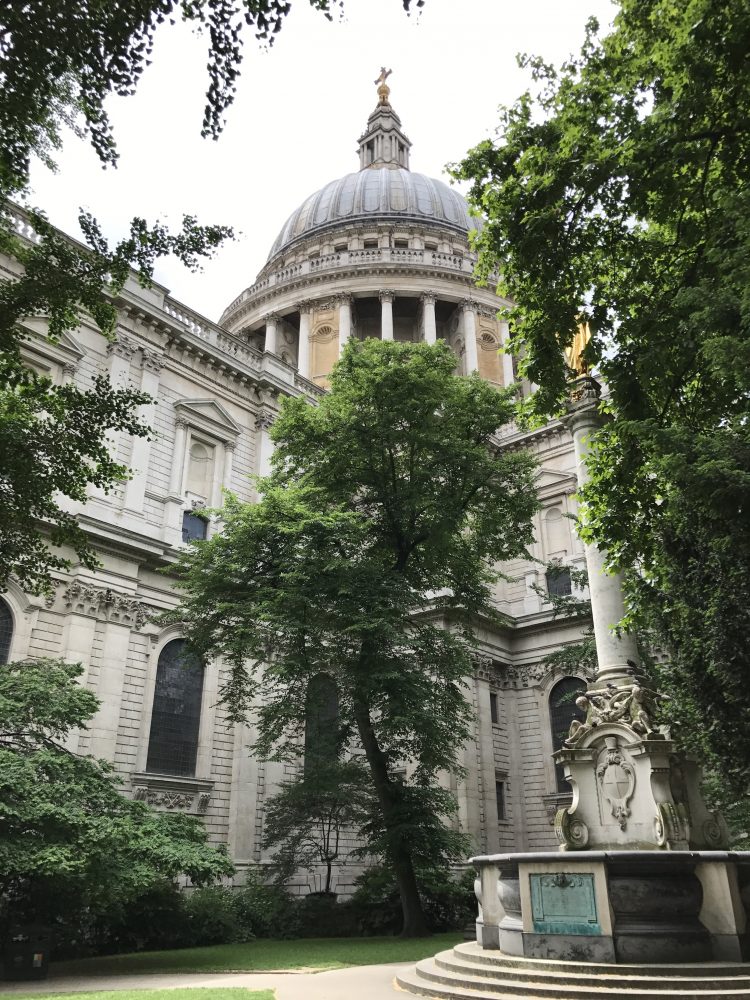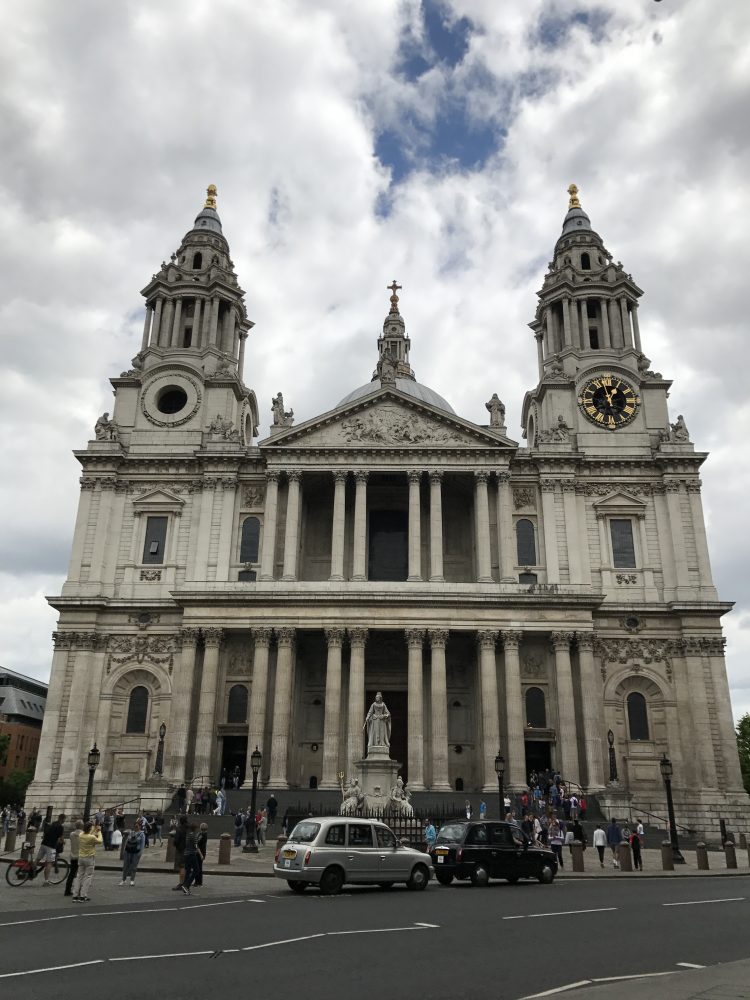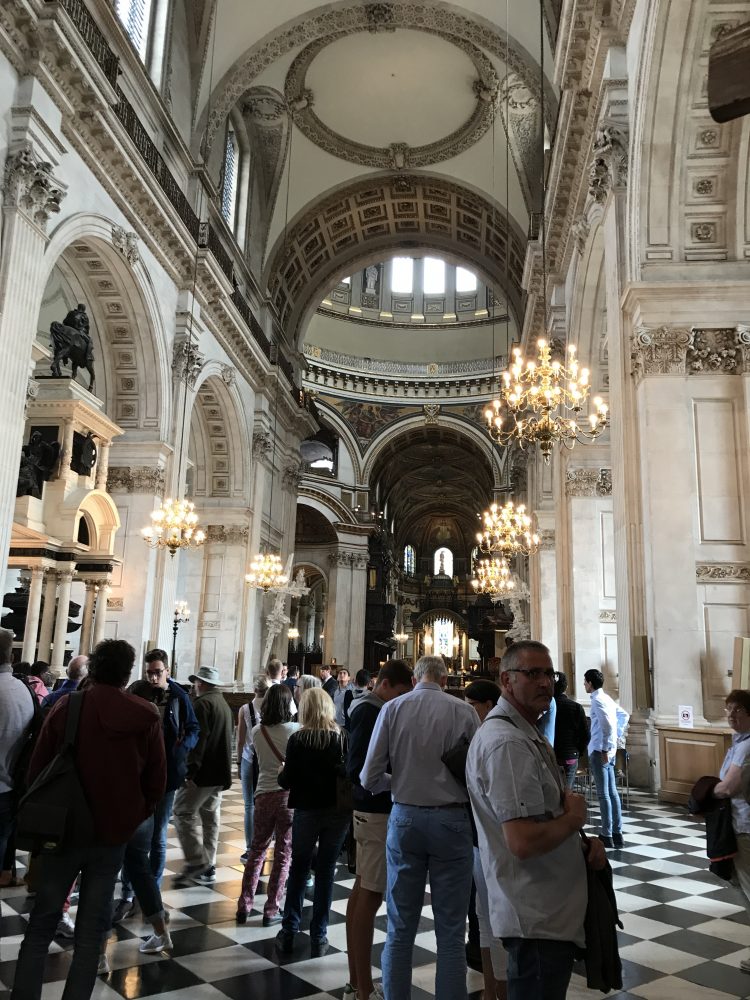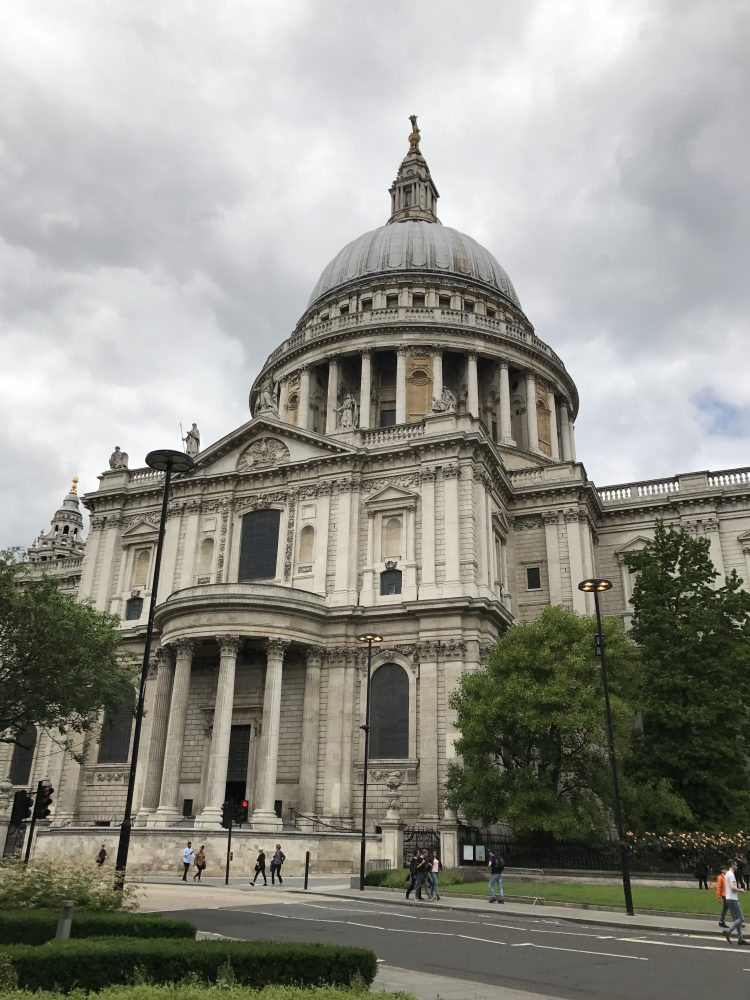 After seeing the church, waked down the street,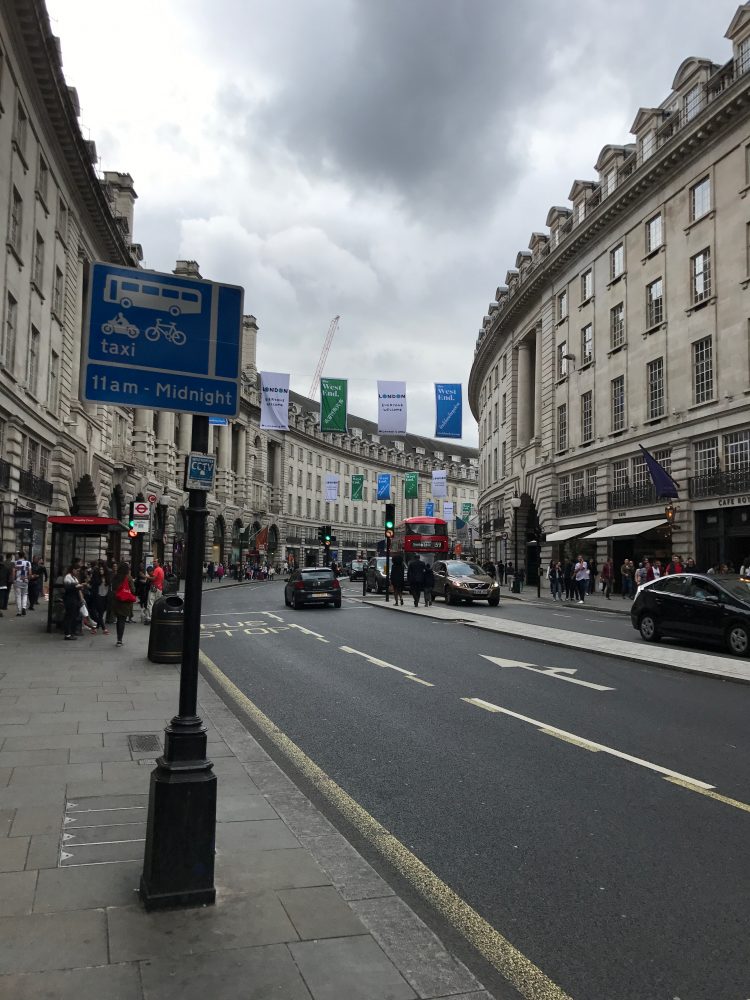 passing by telephone boxes,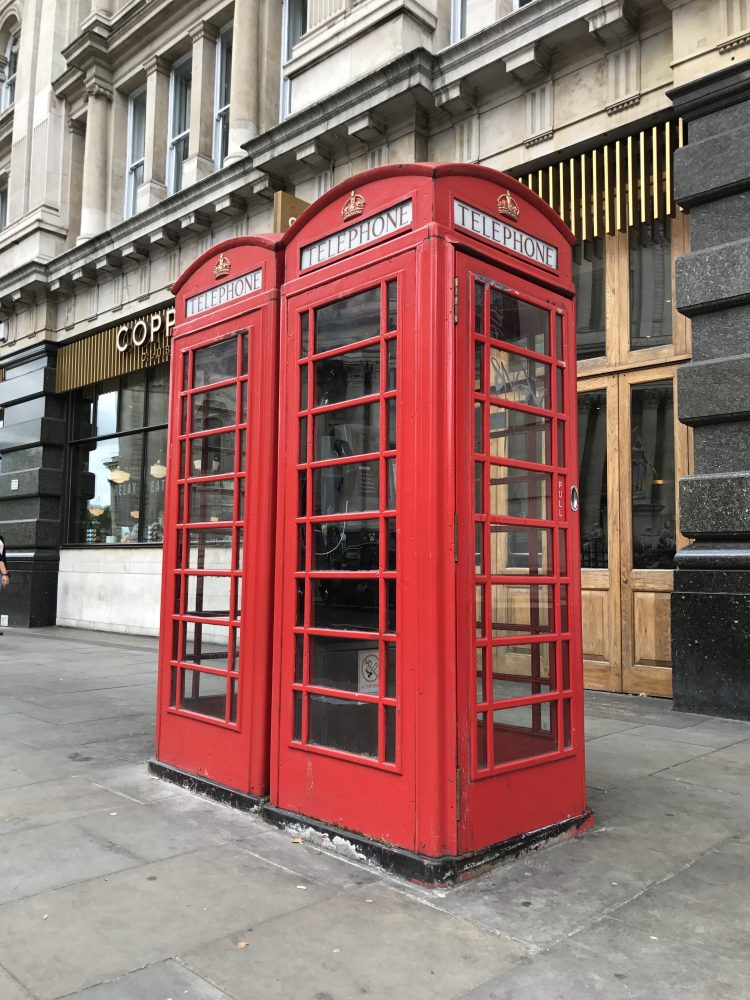 Fish and chips time started at a bar restaurant. It's beyond my expectation to have such nice fried fish. I had it with a gin soda.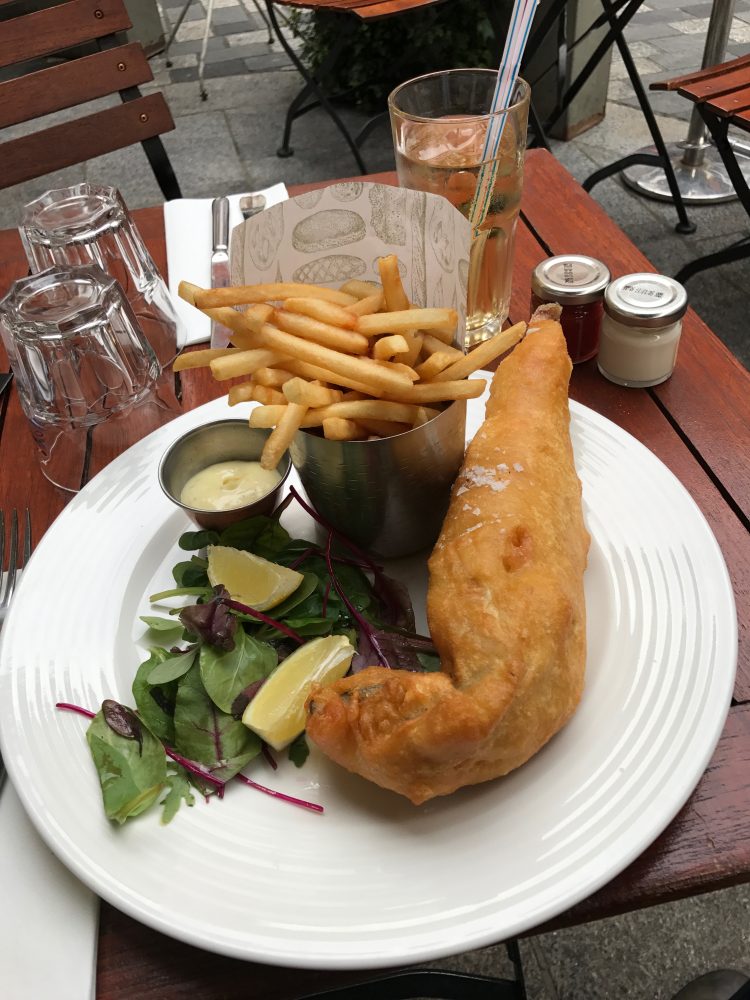 After the meal, I found a cinnamon roll shop.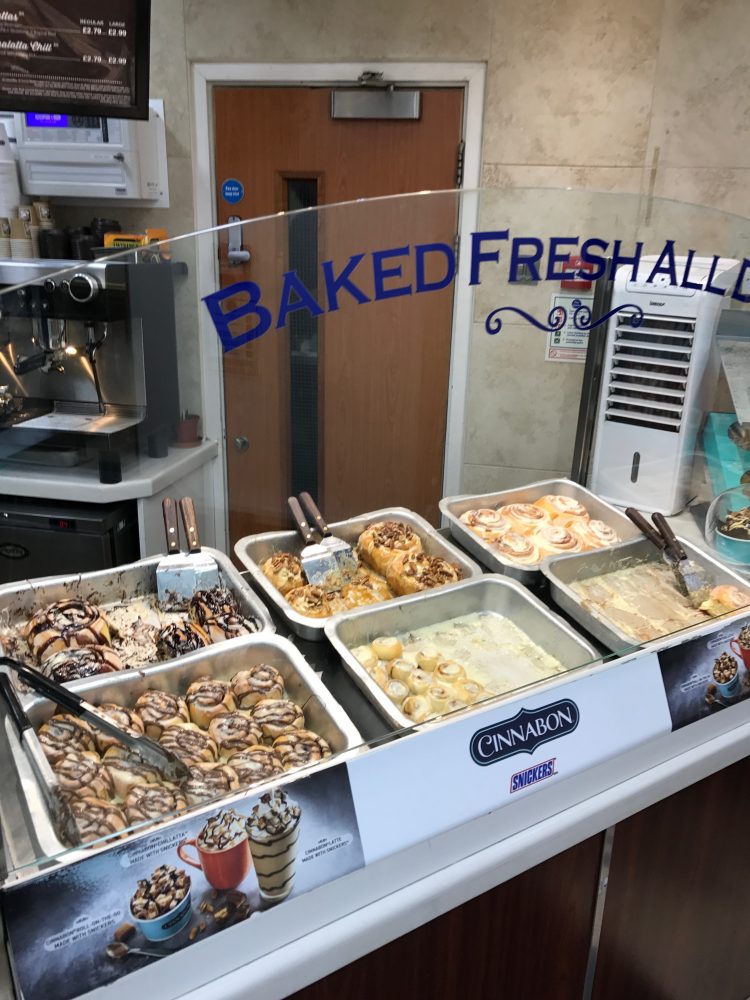 The shop name is CINNABON which means.. good cinnamon roll?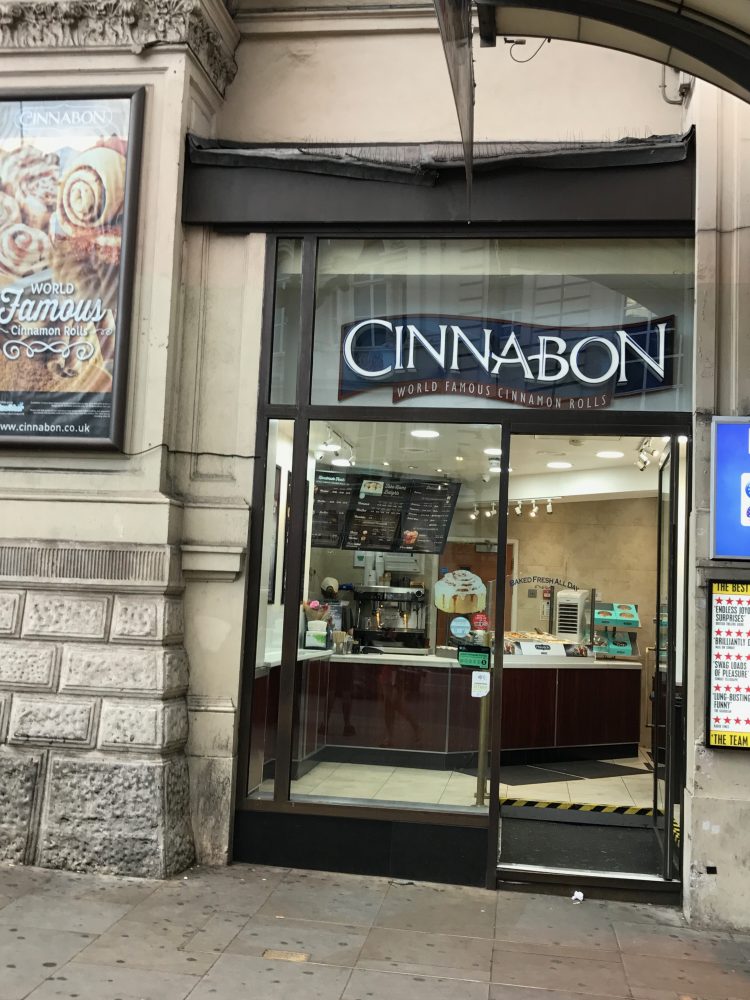 There were several flavours but I chose original one. Unpacking it, I ate it on the steps of the Shaftesbury Memorial Fountain at Piccadilly Circus which was just front of this cinnamon roll shop. You can find it easily if you want to visit. Seems I forgot to take a picture of the fountain. Maybe next time.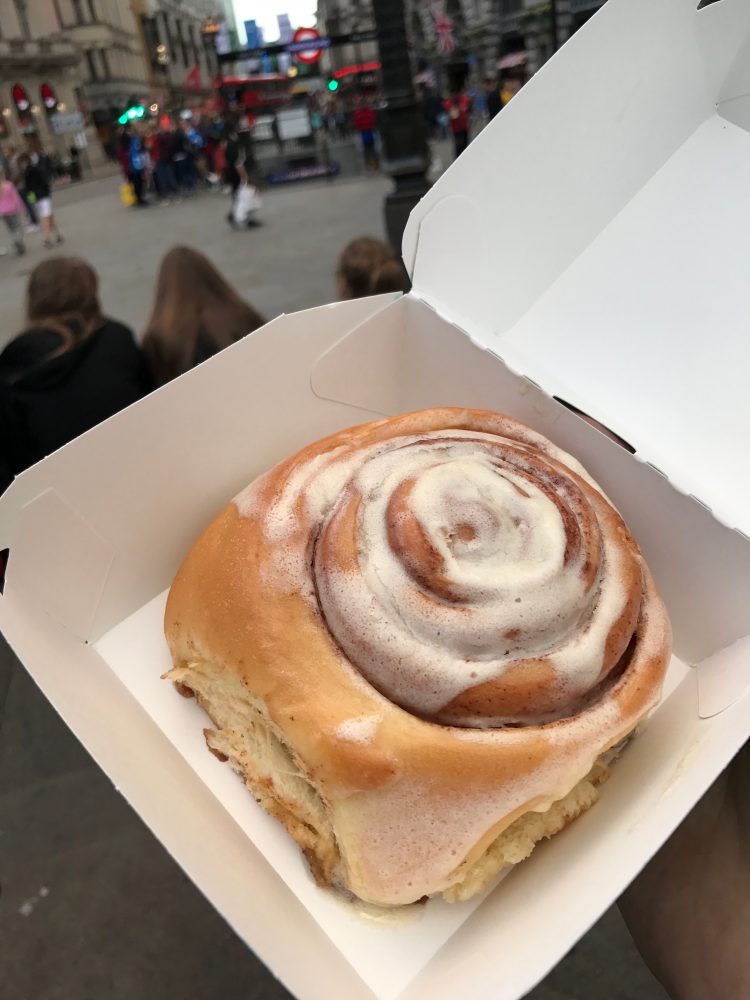 Since I lost a credit yesterday, I dropped by the musical ticket office which I visited yesterday and asked the same guy who sold an Aladdin ticket for me. And fortunately he kept my credit card After I left the office yesterday, noticing I left without getting the card, he kindly called the theatre to have their staff talk to me. But I had a seat just before the show started and left right after it ended, missed the timing. He was an extremely kind guy and I bought another ticket for tomorrow, Phantom of the Opera this time.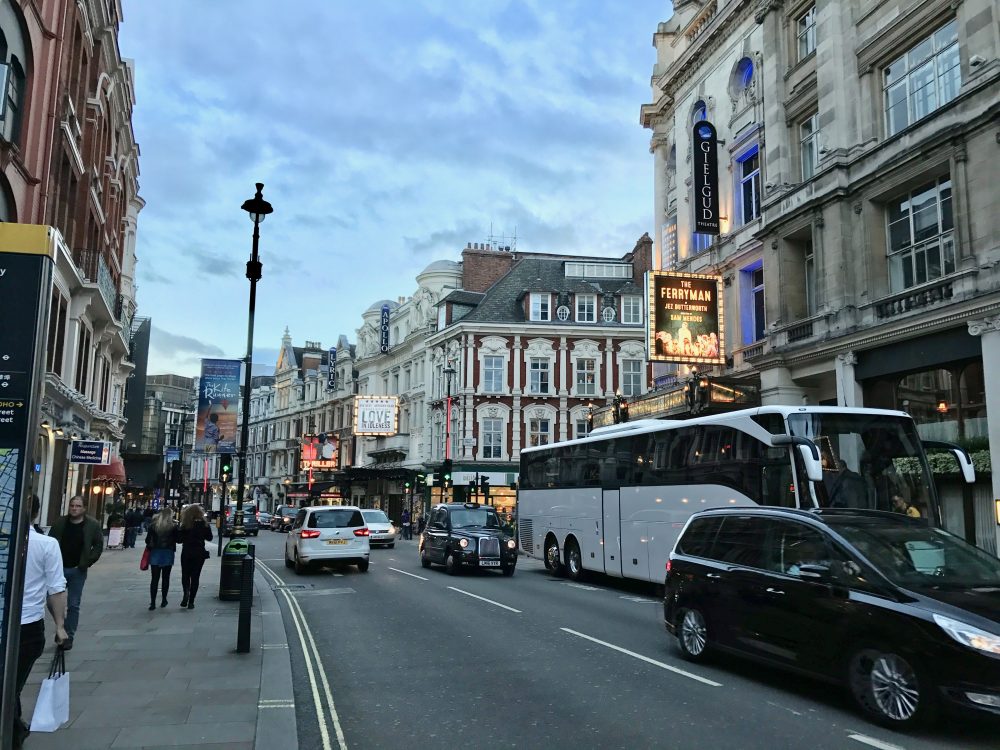 After that I took a bus to got to the hotel for tonight. Getting off the bus and what I found there in hotel's address was just a bar. There found no hotel around the district so I came in the bar and asked the staff then found out they had a room for me. It was in upper floor of the bar. Bar staff checked my passport and took me to this room. Interesting style. Anyway I liked the room a lot.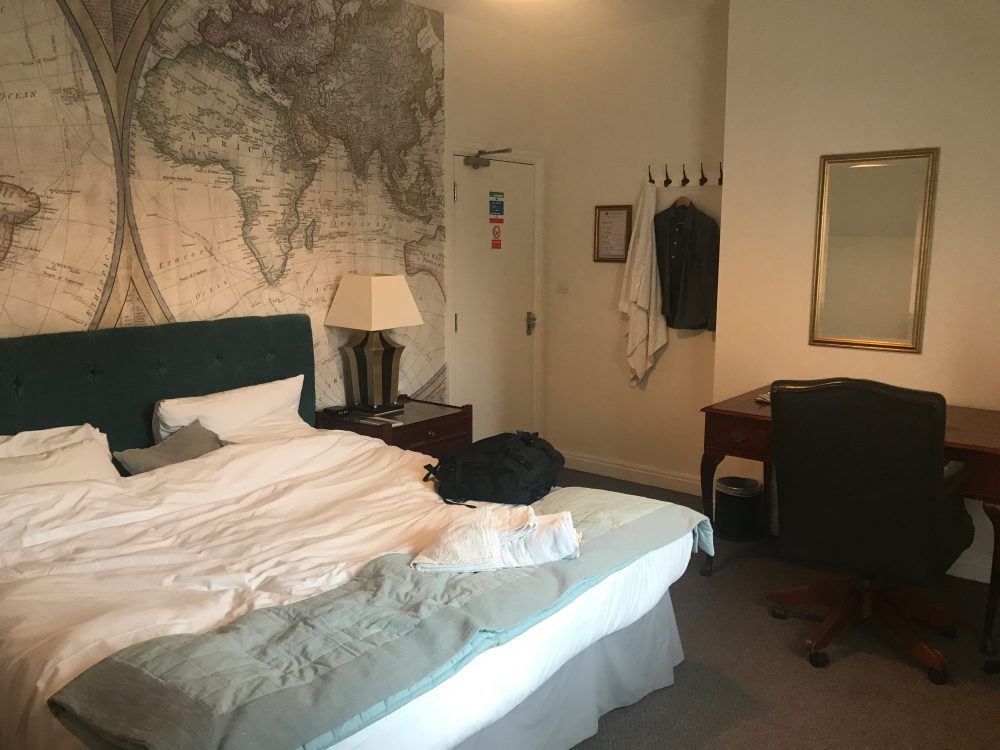 It was far from the subway station but really a nice spacious room. I could take a London red bus to go anywhere. The bus was so clean and had nice seats inside, far better than the ones in any other countries.