Nice weather today. This is near my hotel.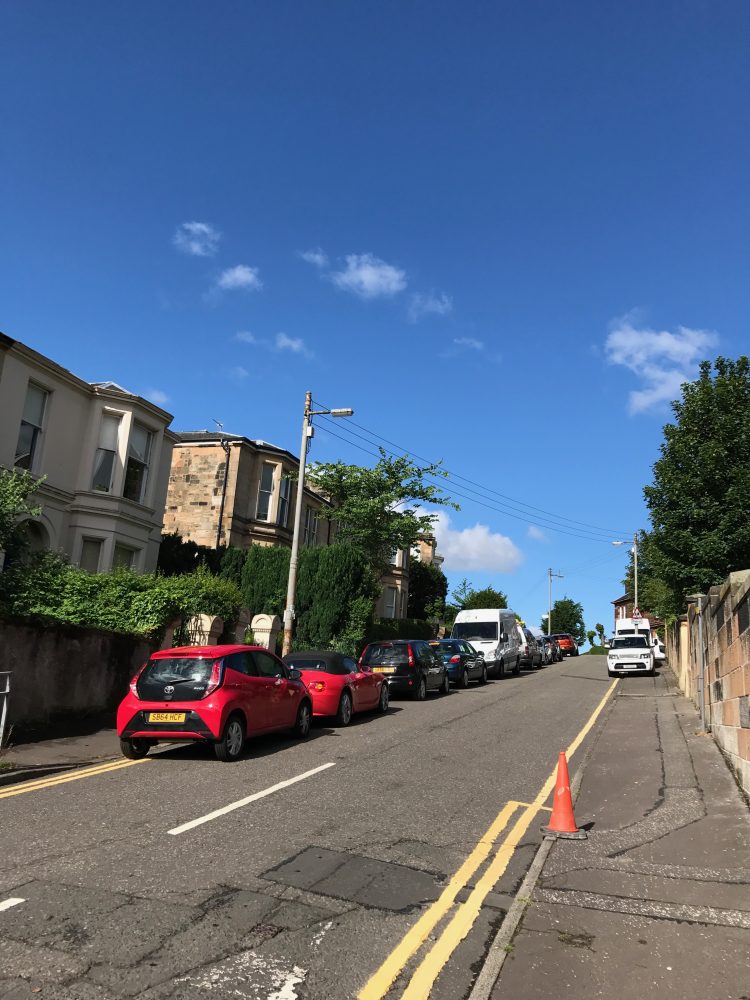 There was nothing around my hotel as it was a bit far from the busy area. Thanks to that? I could take a local bus to my hotel. I'm not good at taking a bus in foreign countries but anyway I could get off at the right bus stop and slept peacefully at my hotel.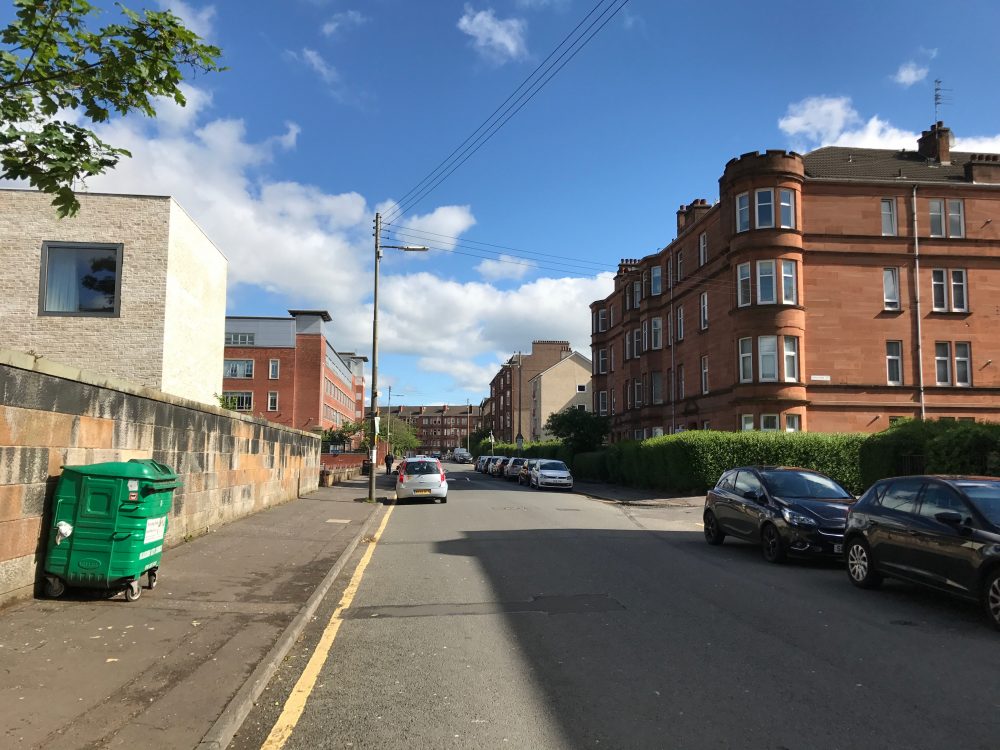 I don't know what this building is but something which was not on my guide book was beautiful. Not only tourist places but just nothing special for Scottish people were extremely special to me.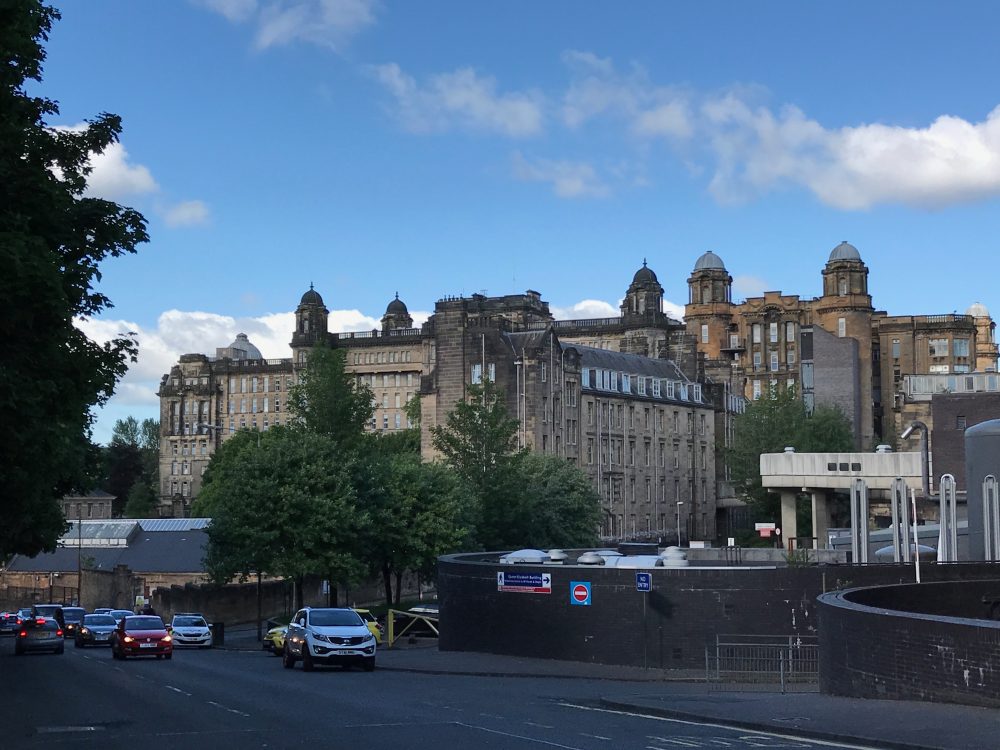 Glasgow Cathedral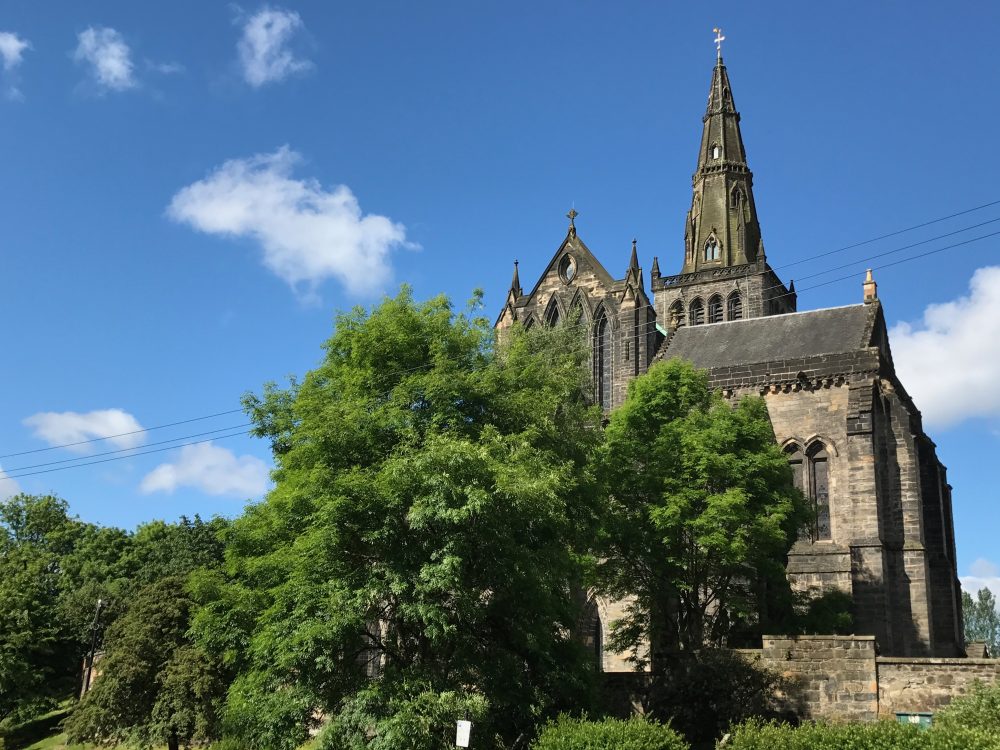 Old Church, I like its dark wash colour.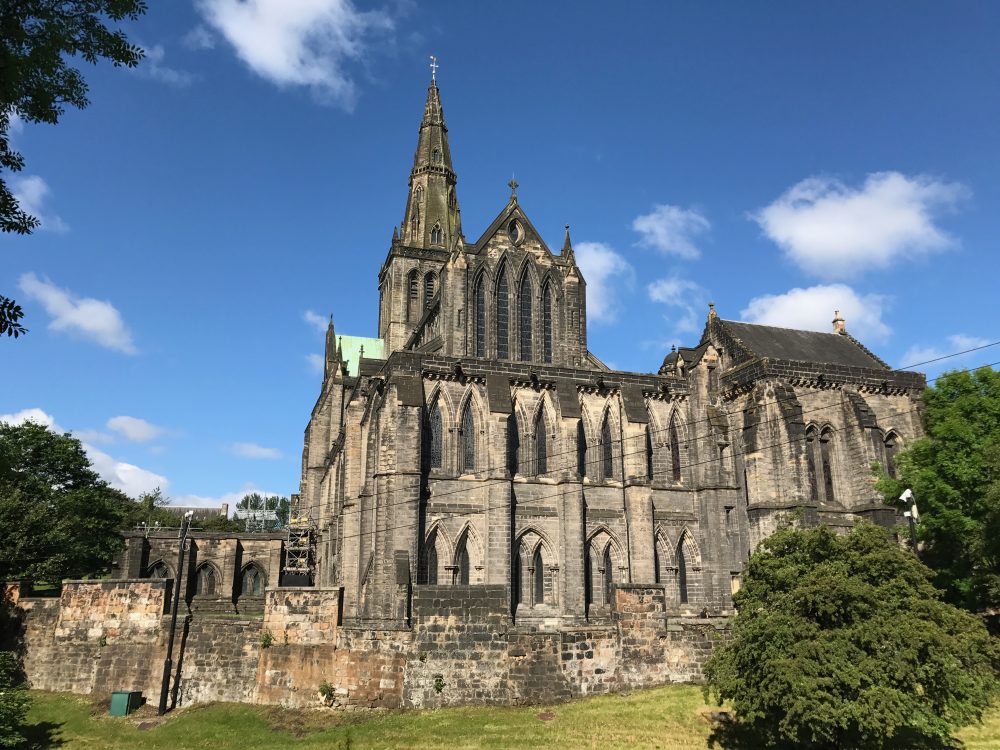 It would also look nice on a cloudy or rain day in different impression.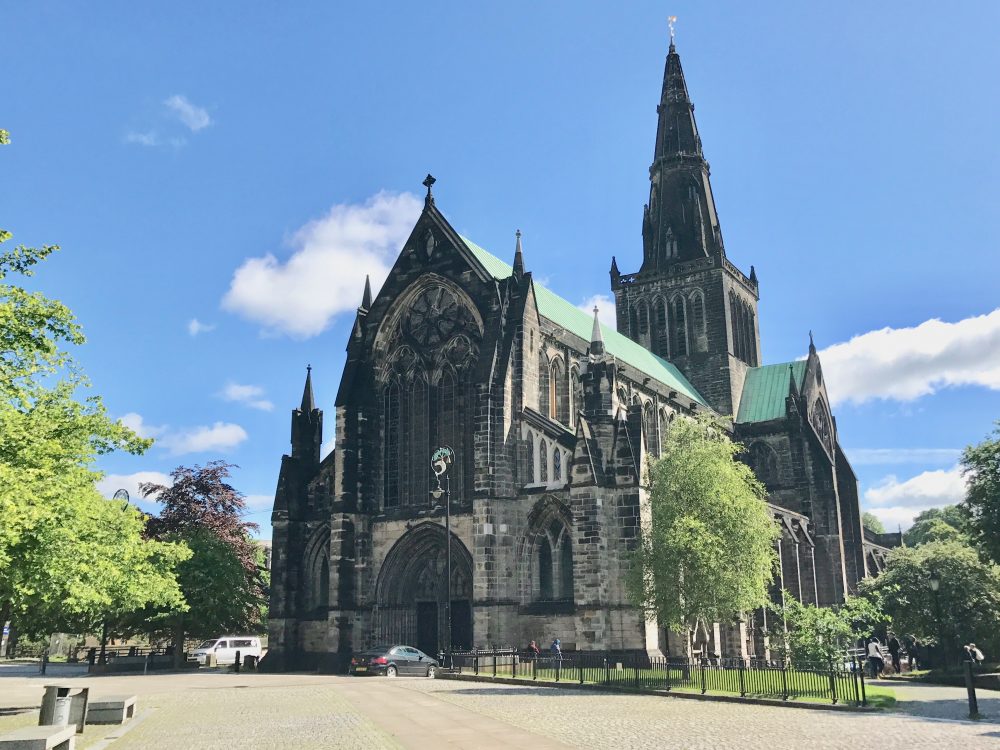 Inside the church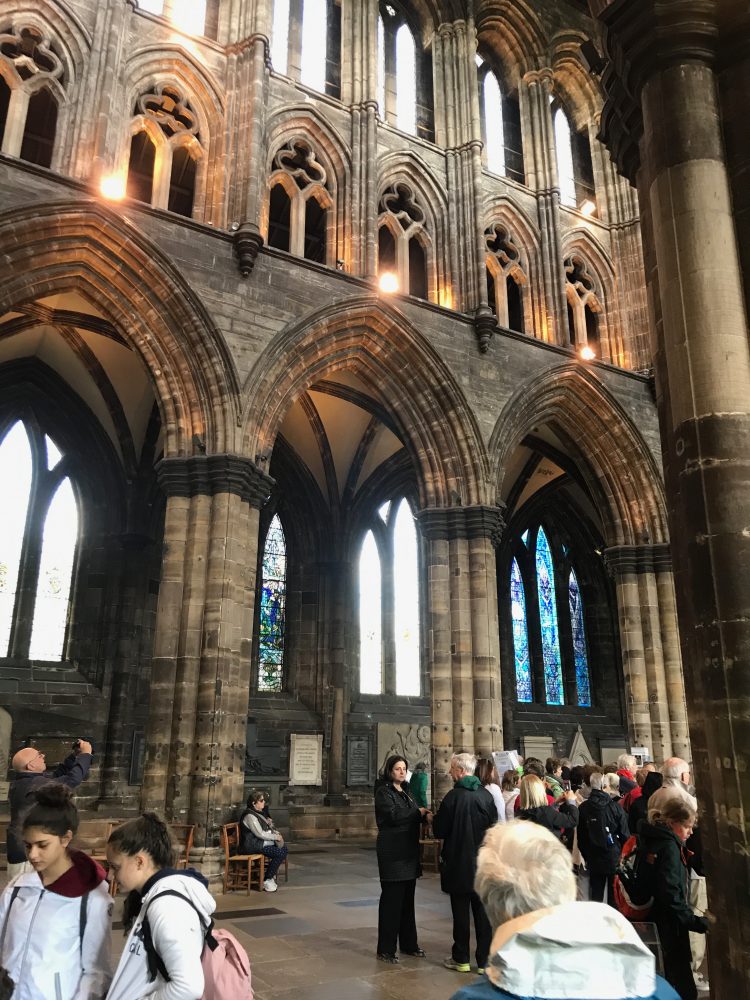 Colour of the stones were beautiful in dim light.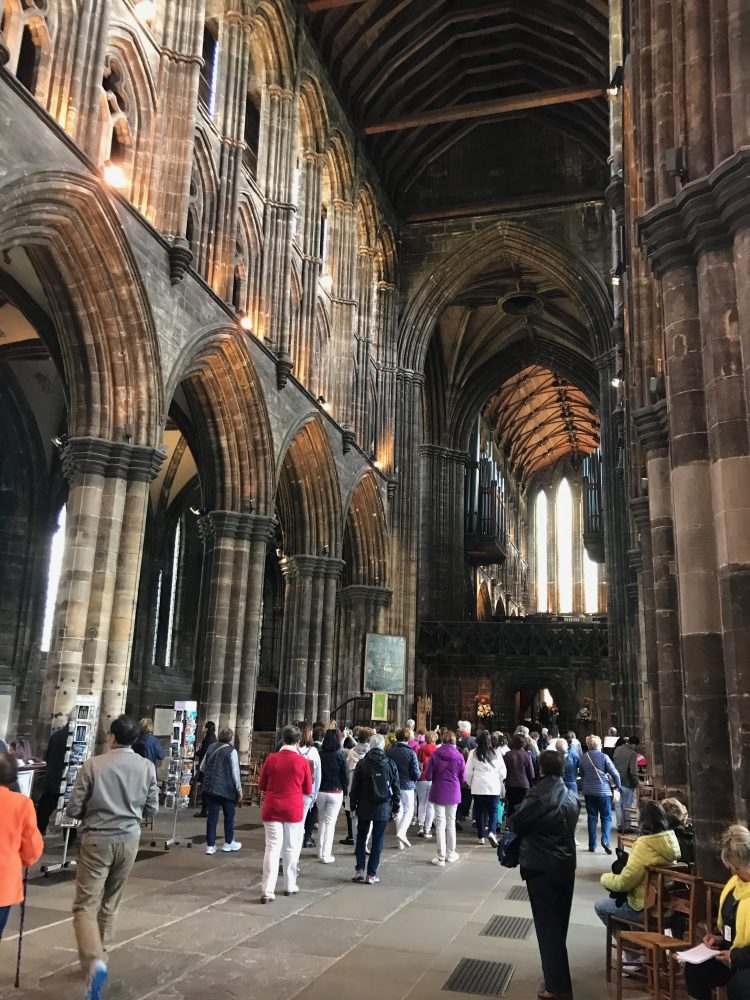 And I like the wooden ceiling with garnishes.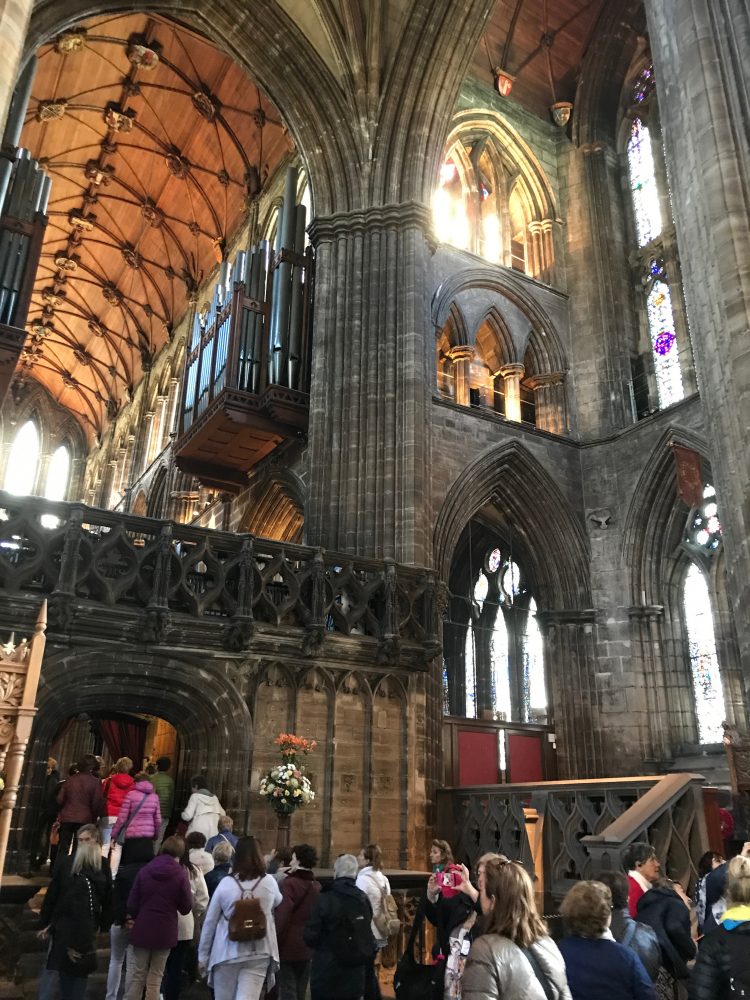 Light comes in from the long high glasses which describe beautiful edges on the top.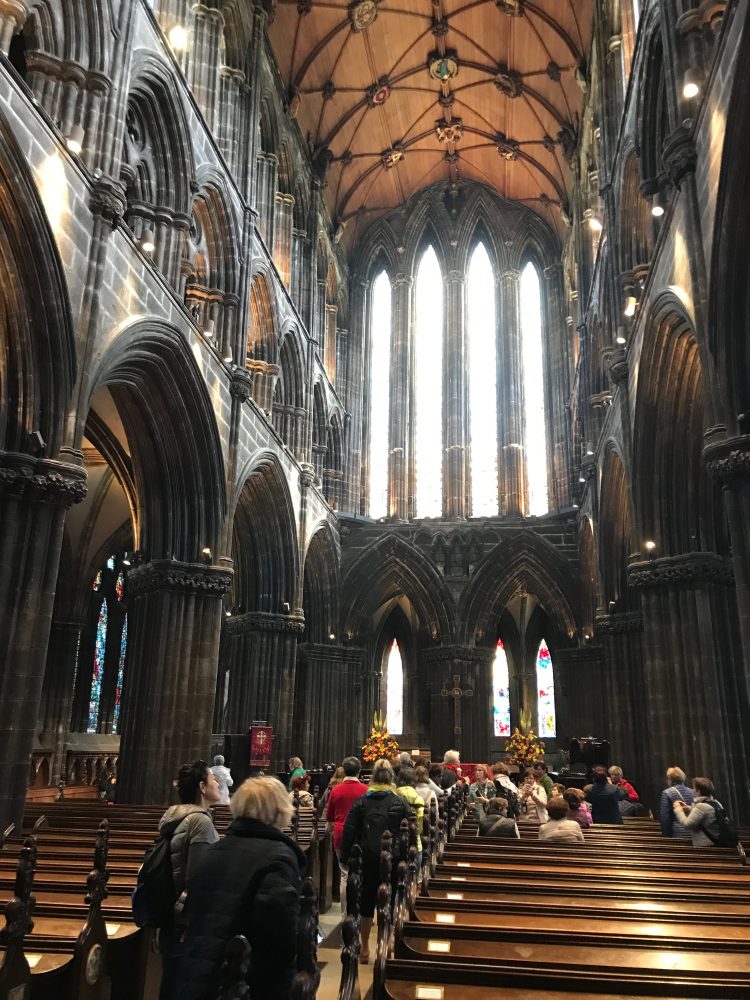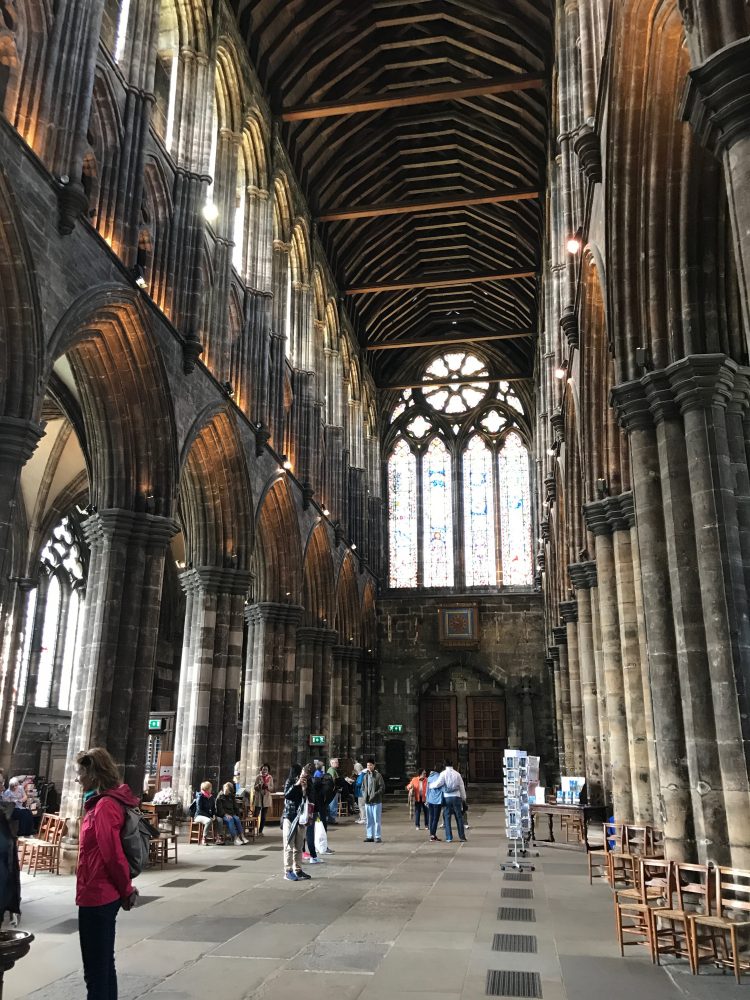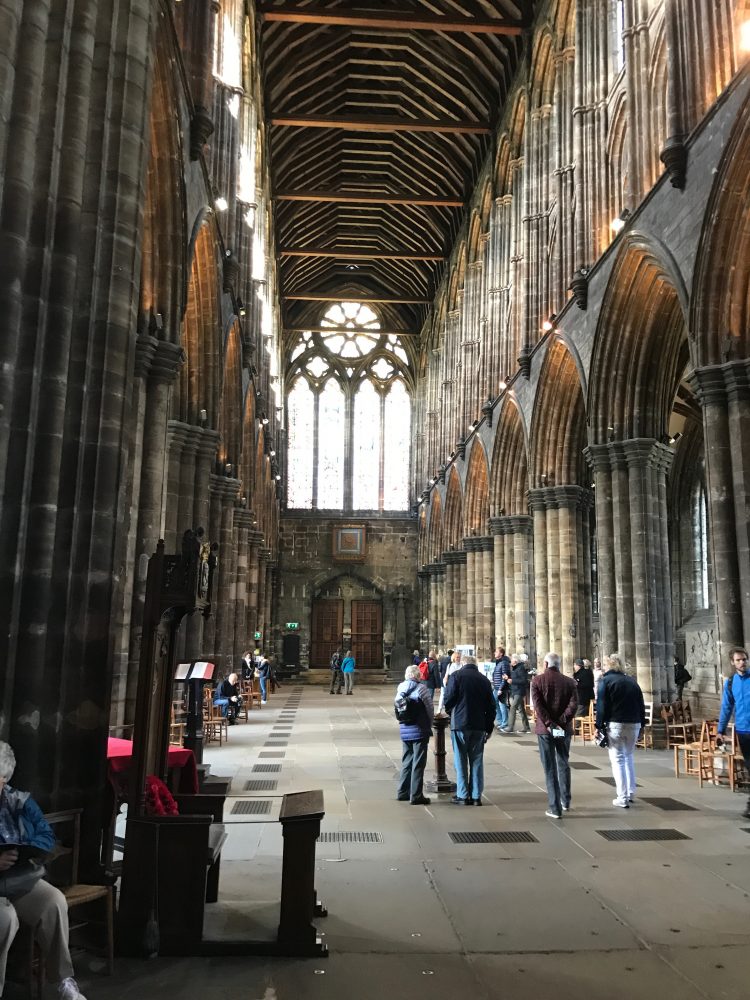 Stained glasses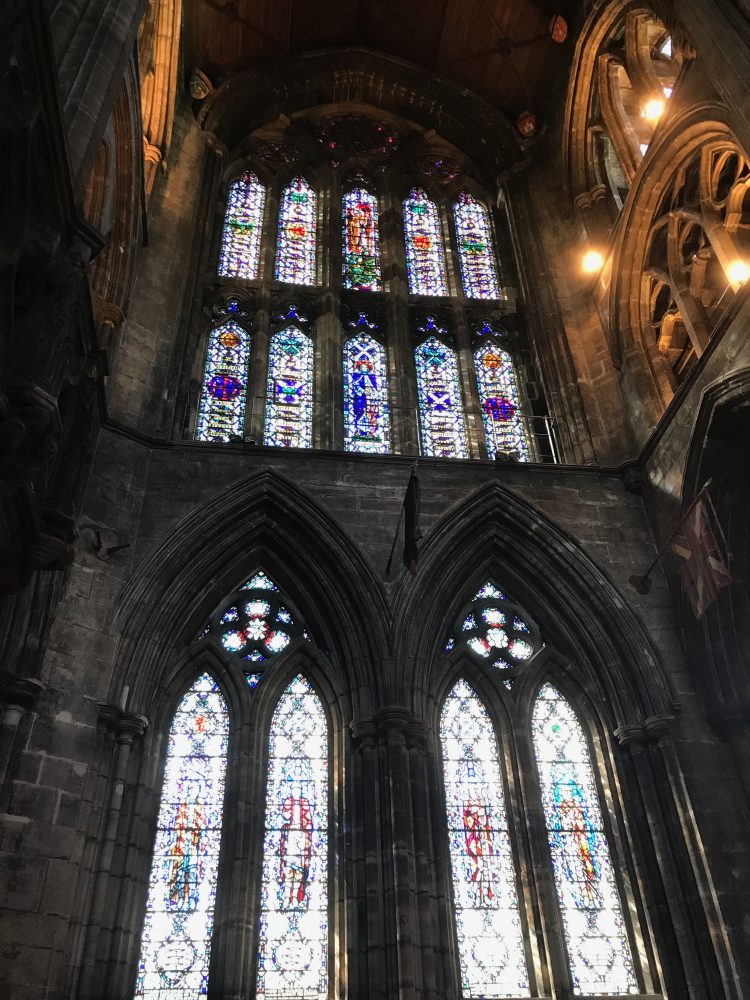 Going downstairs,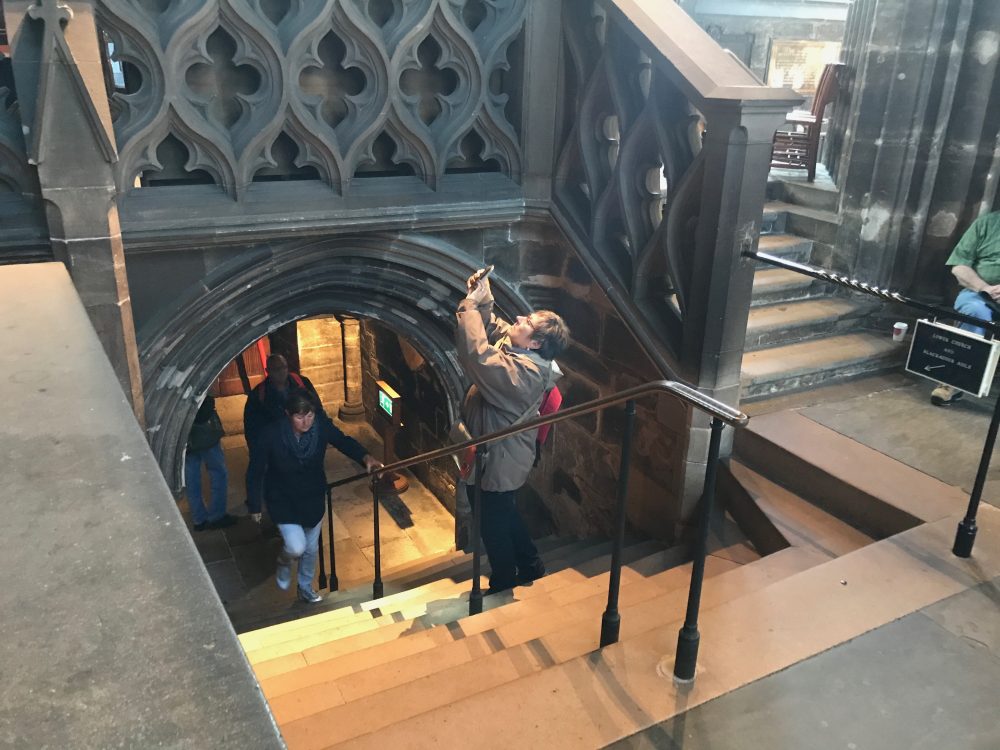 I saw this space for praying on the basement floor. Rare to see a church with a basement floor.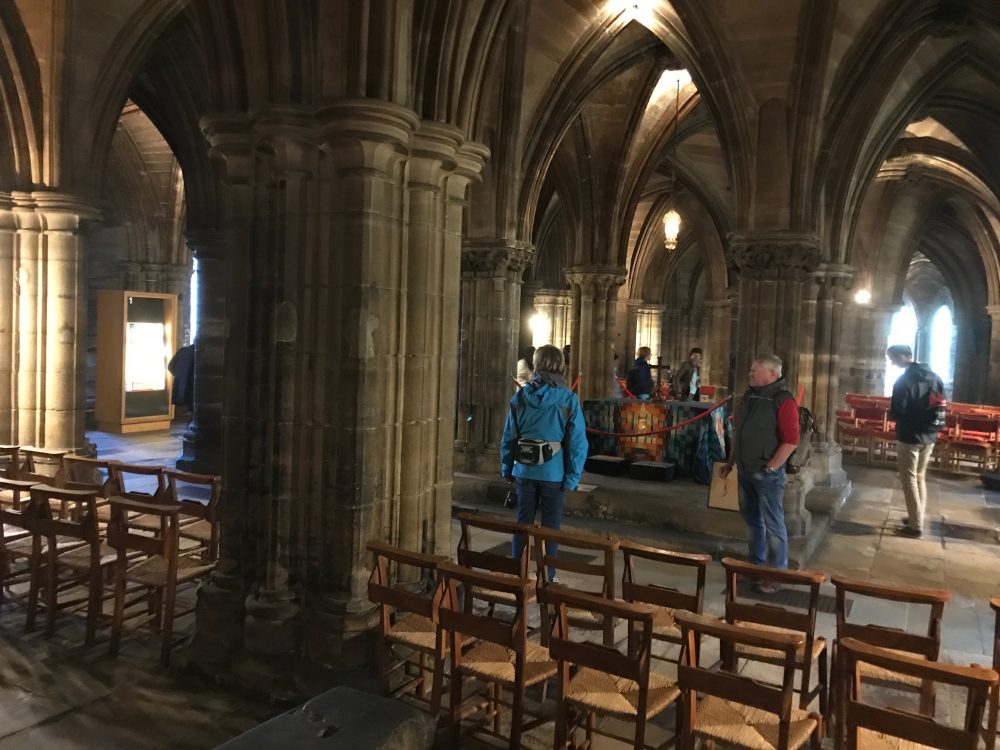 After seeing the Glasgow cathedral, I strolled around and walked toward the busy area.
Church?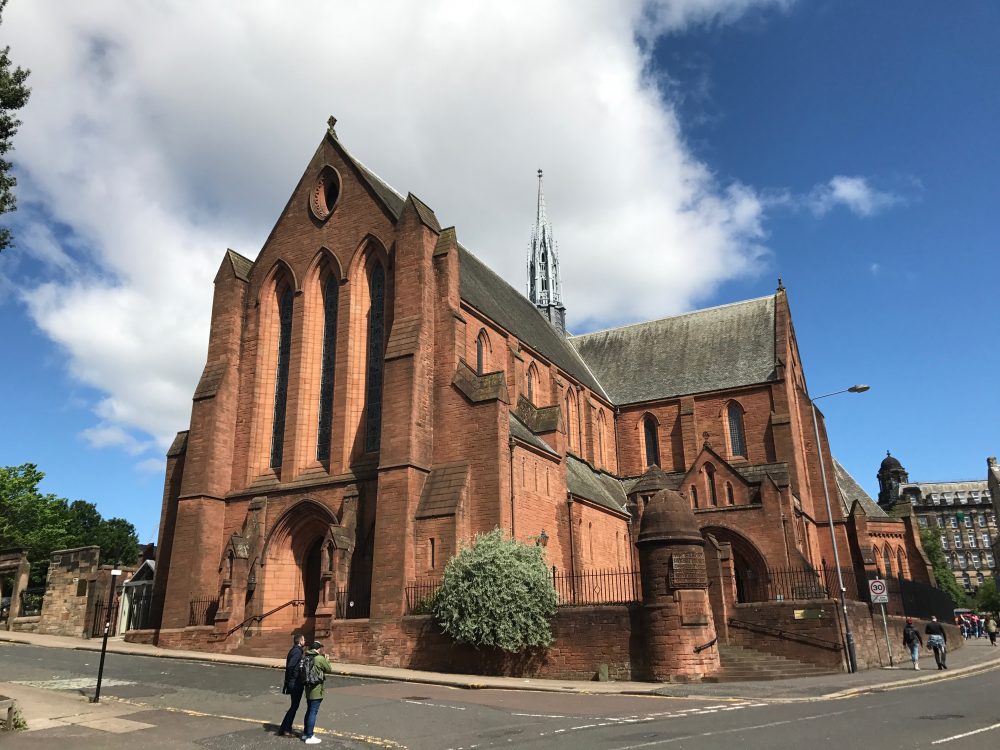 Just an ordinary street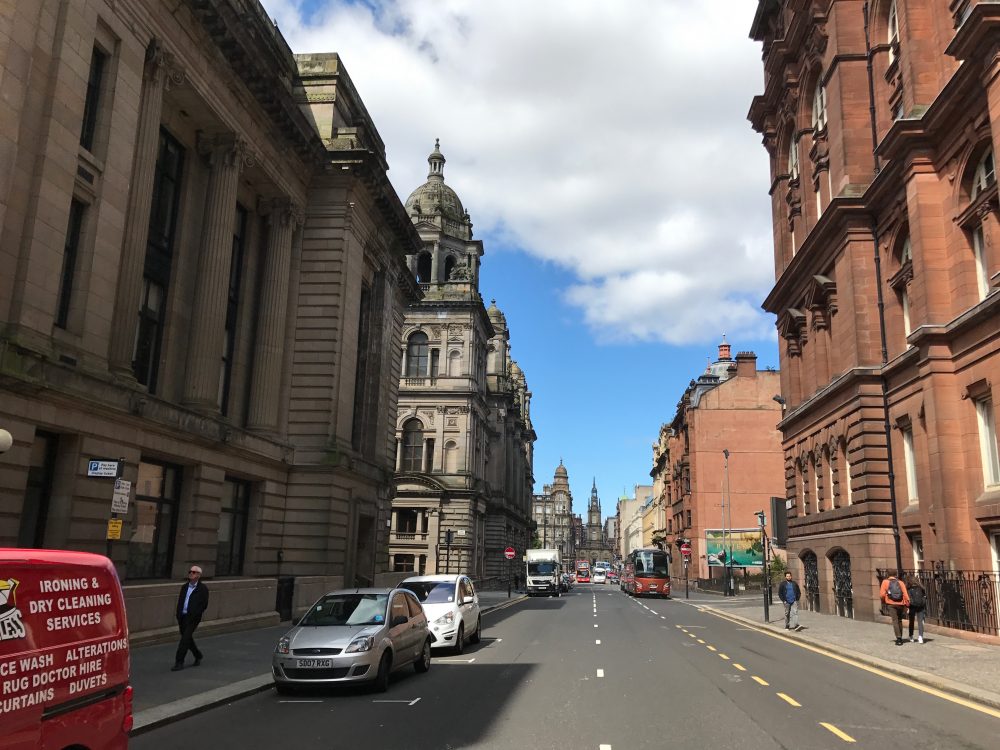 Clock tower?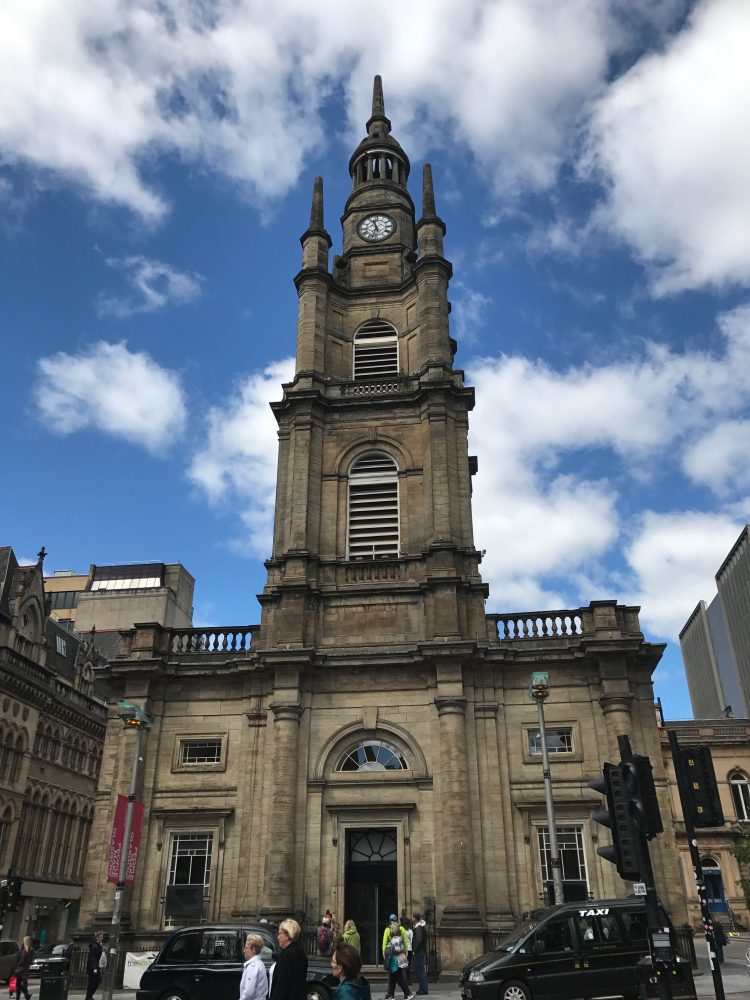 Came back to the busy area.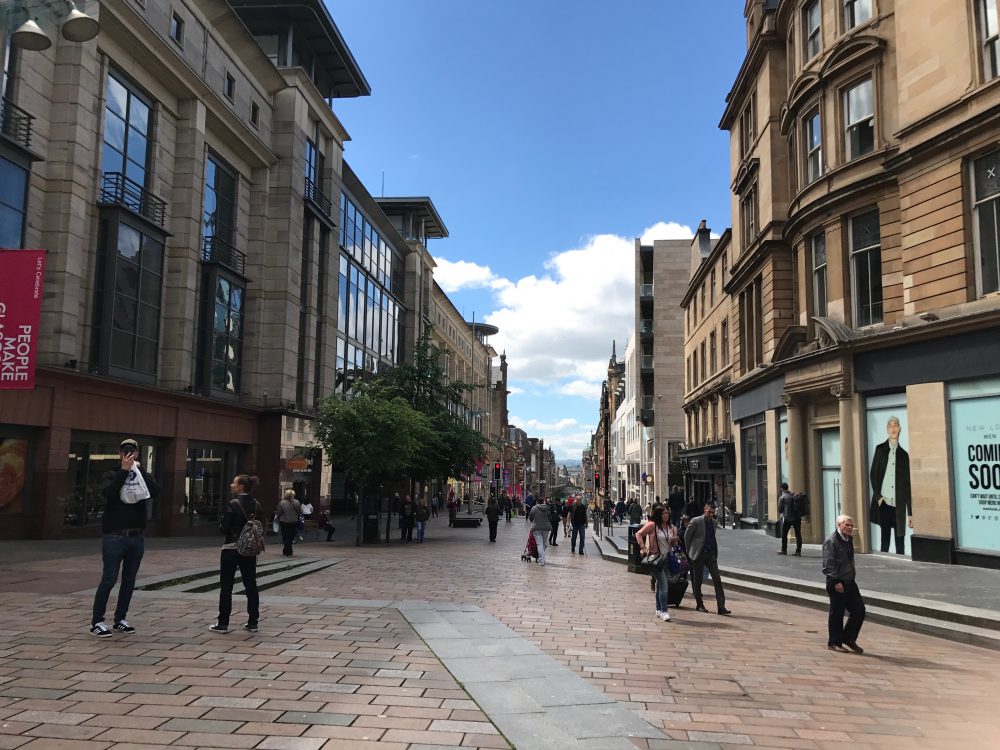 It's a bright sunny day so it looks a lot different from cloudy yesterday, so nice.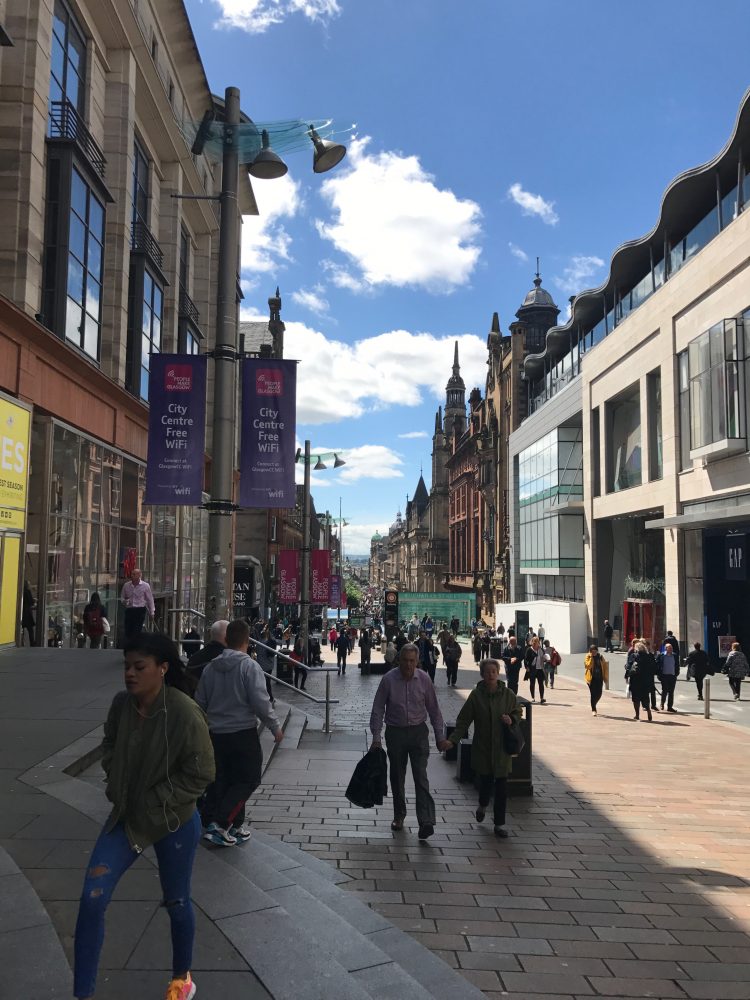 Lunch at a cafe, full course for me to have in a cafe. I was hungry. The soup is dumpling soup. Everything was fine.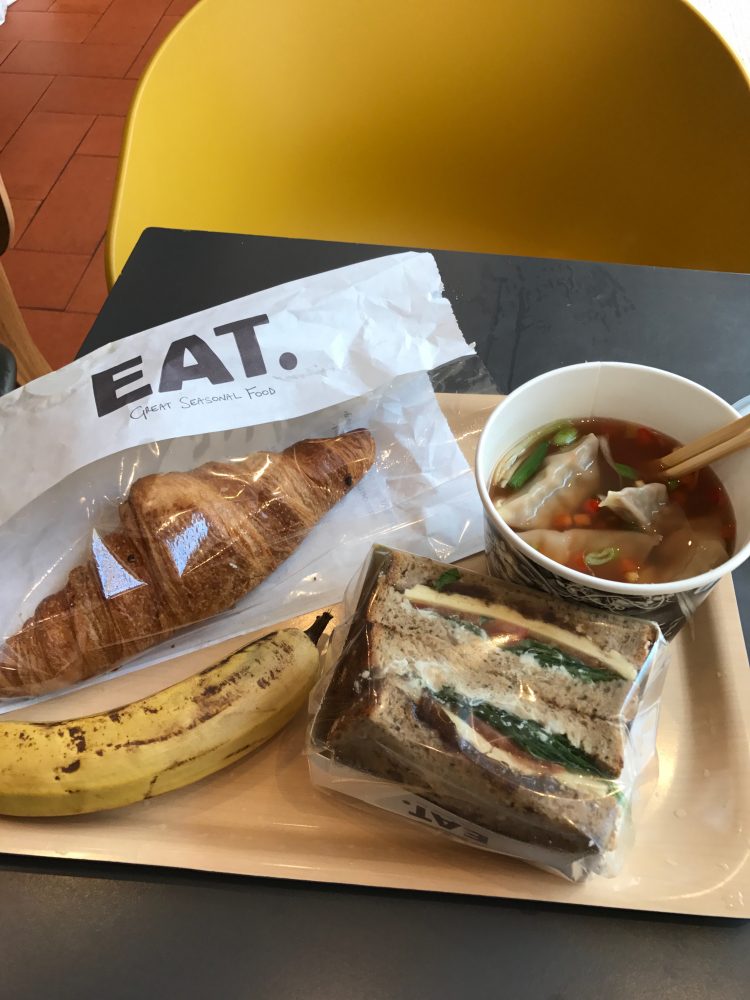 Arrived at Edinburgh station.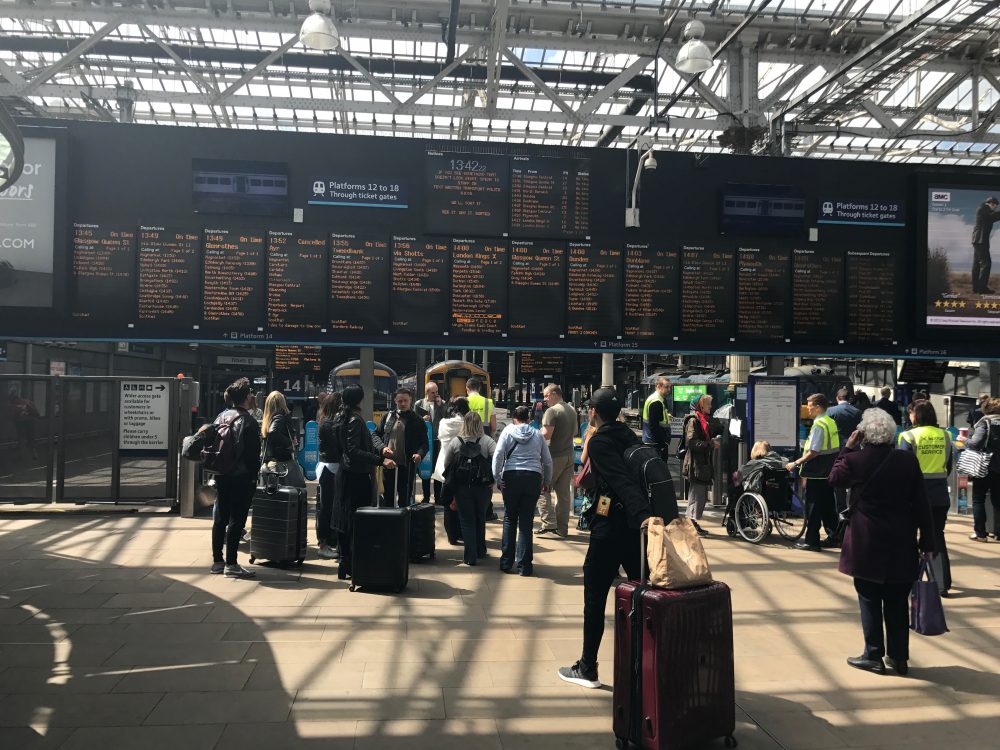 Just a train station but it was beautiful. I could see something nice like a castle in distance.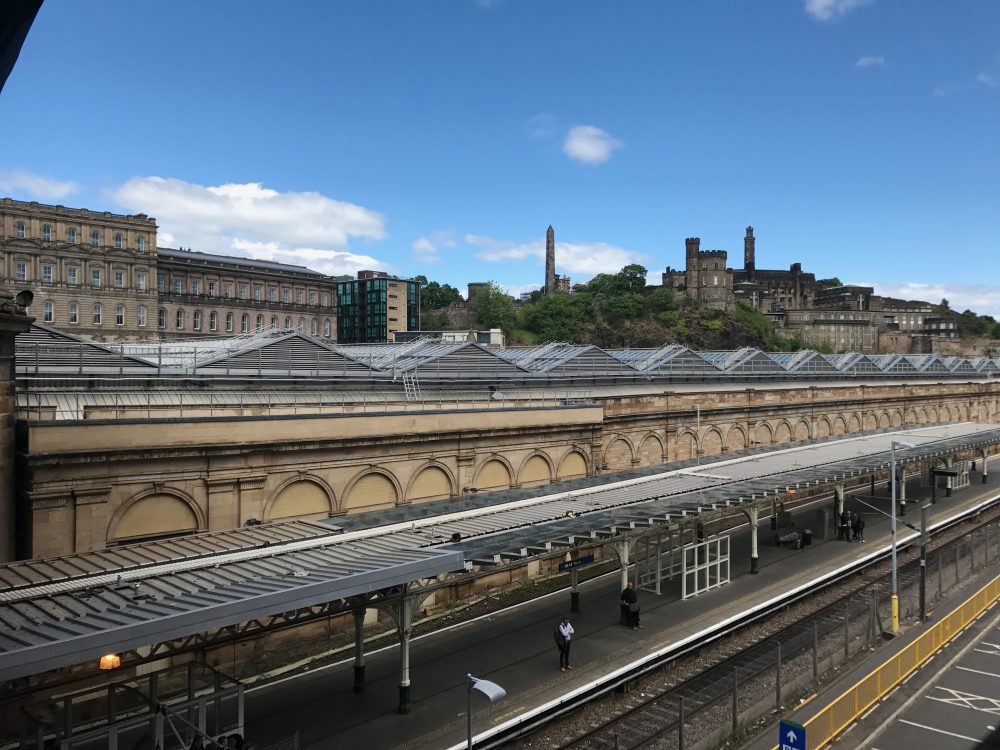 I kept taking pictures in the train station.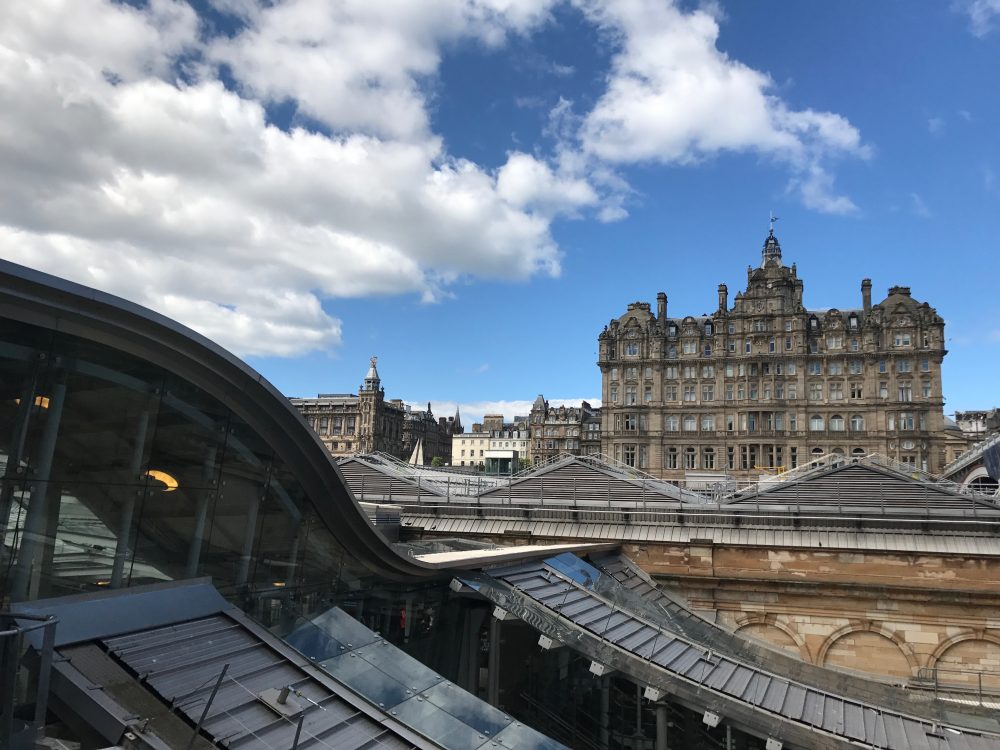 Cause it was really beautiful. It was first time to do like so.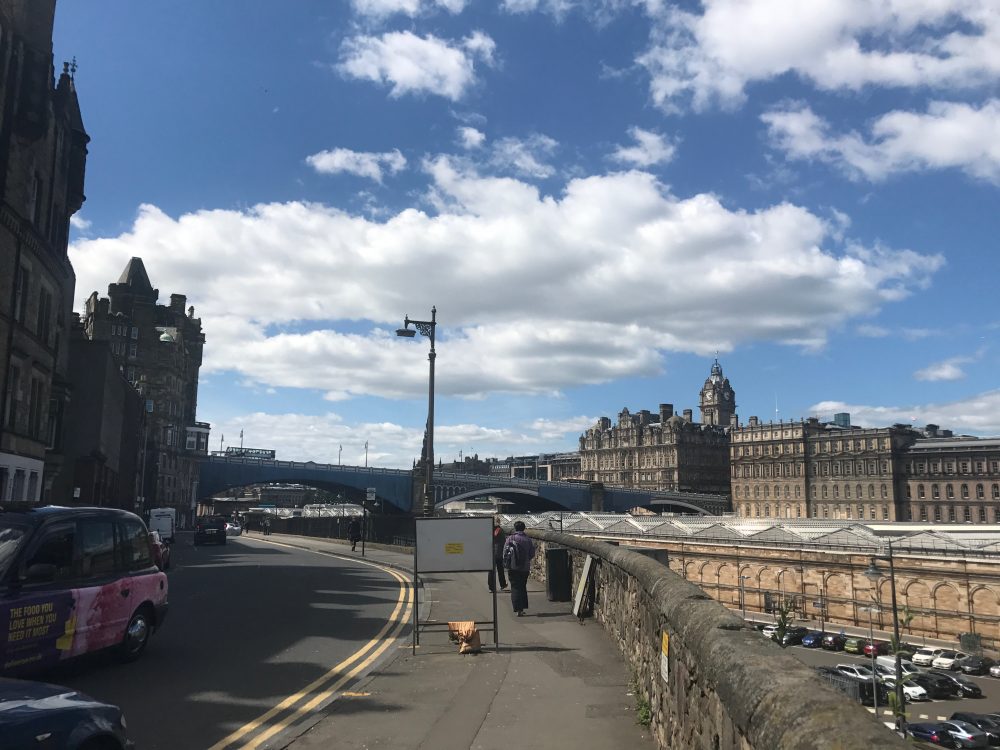 The last one, see a train going?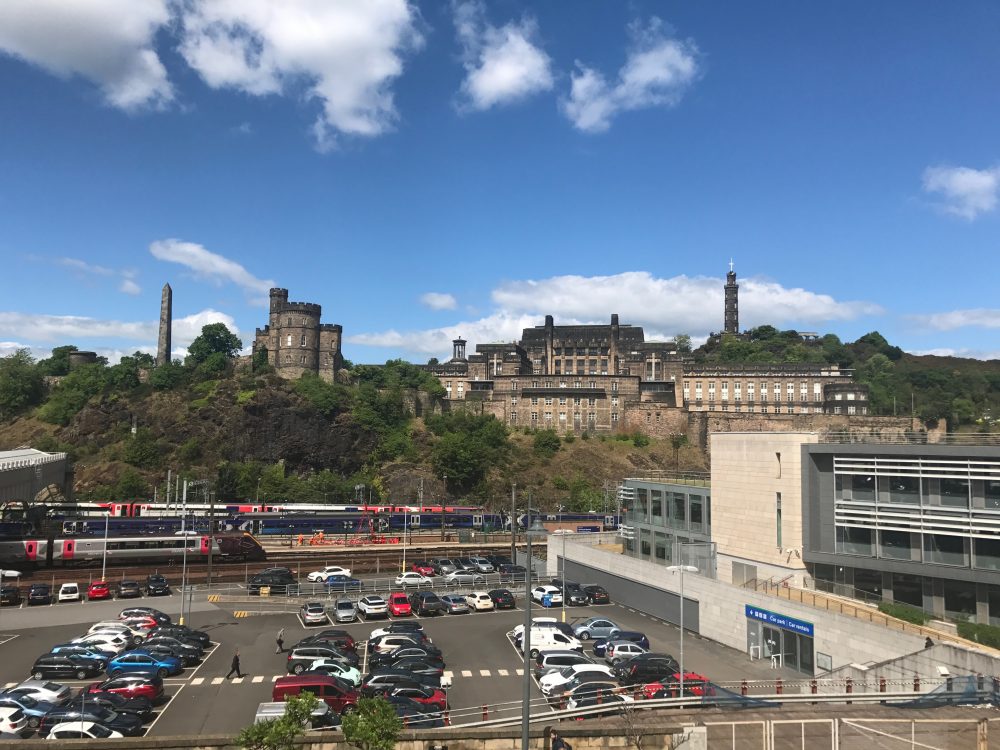 I walked up the street to check in a hotel but unfortunately booking wasn't completed due to error or something and no room was vacant. Anyway I could book other place to stay.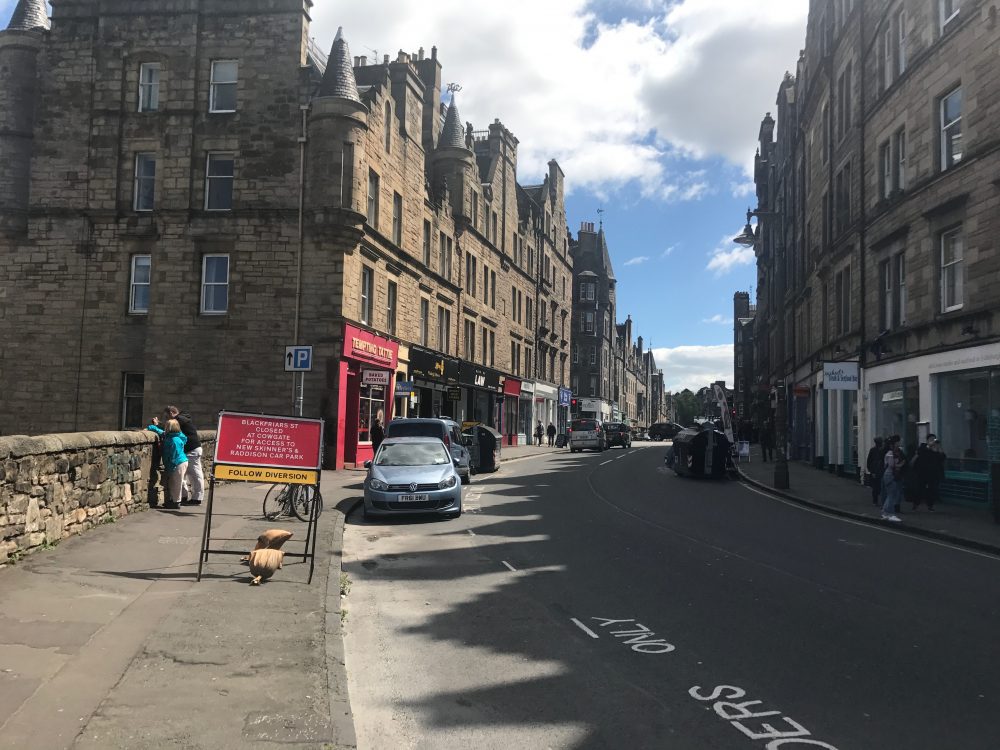 Just street pictures.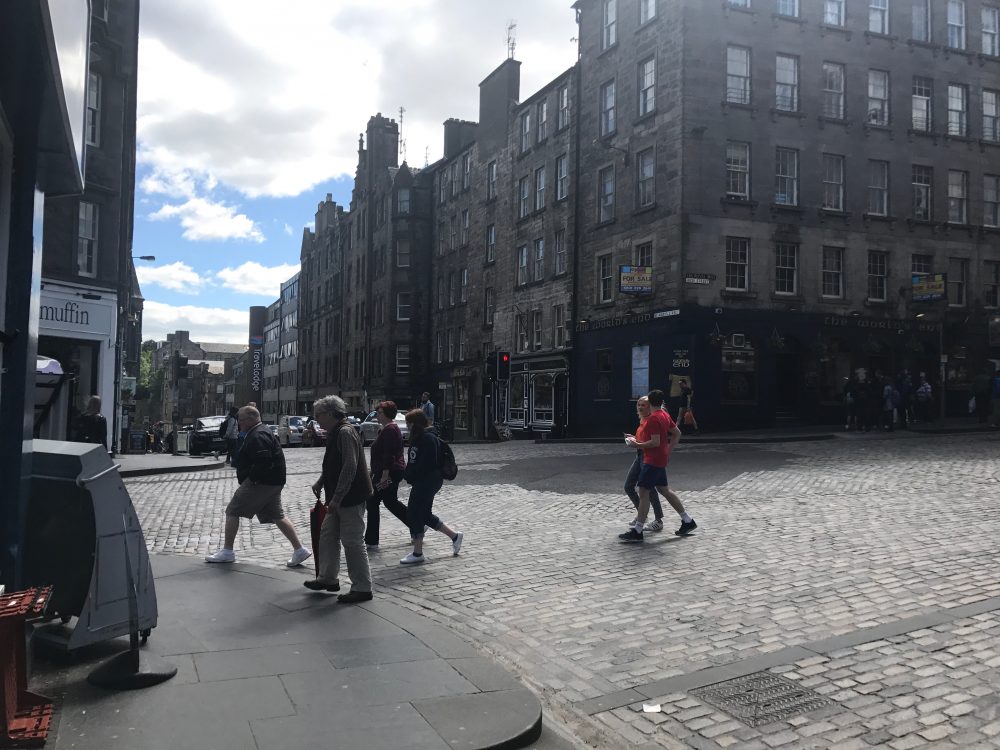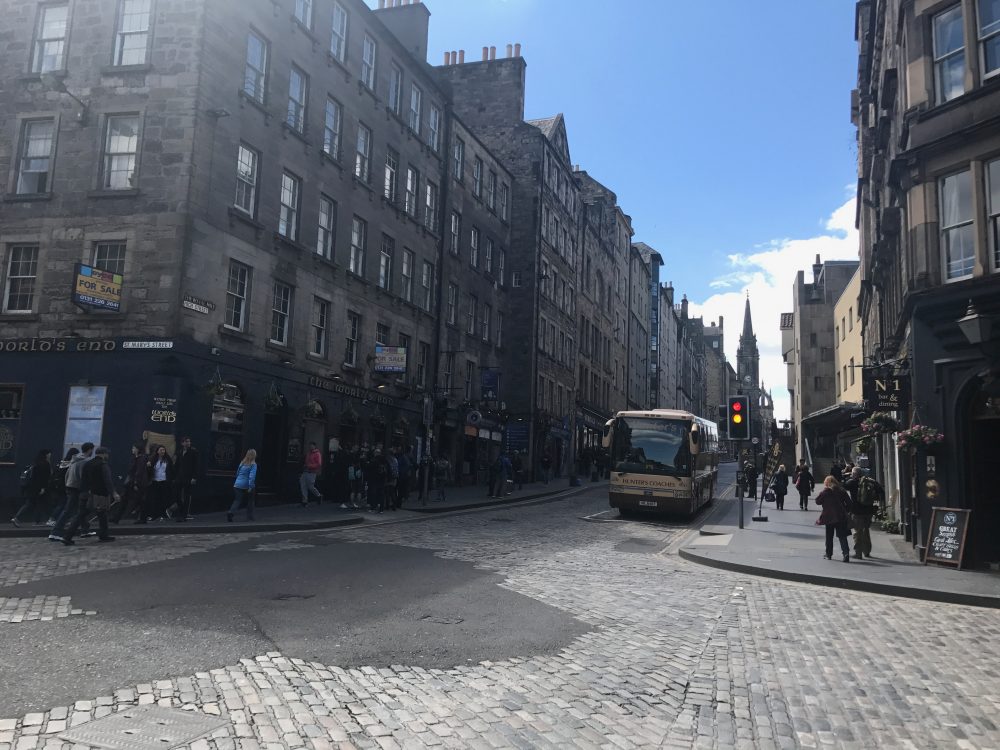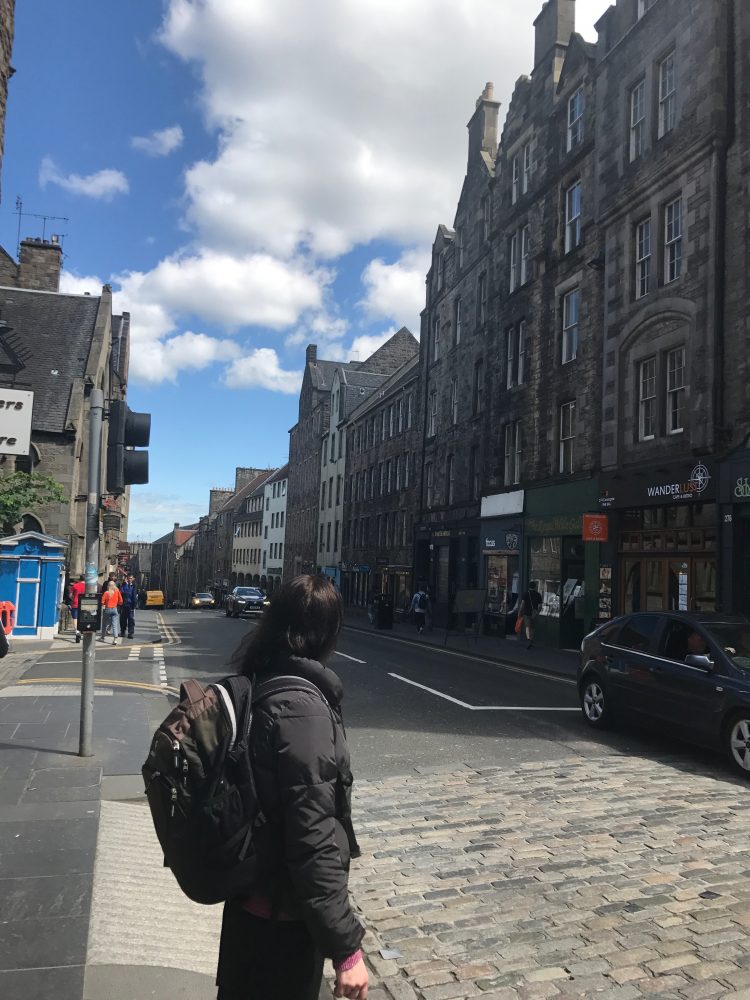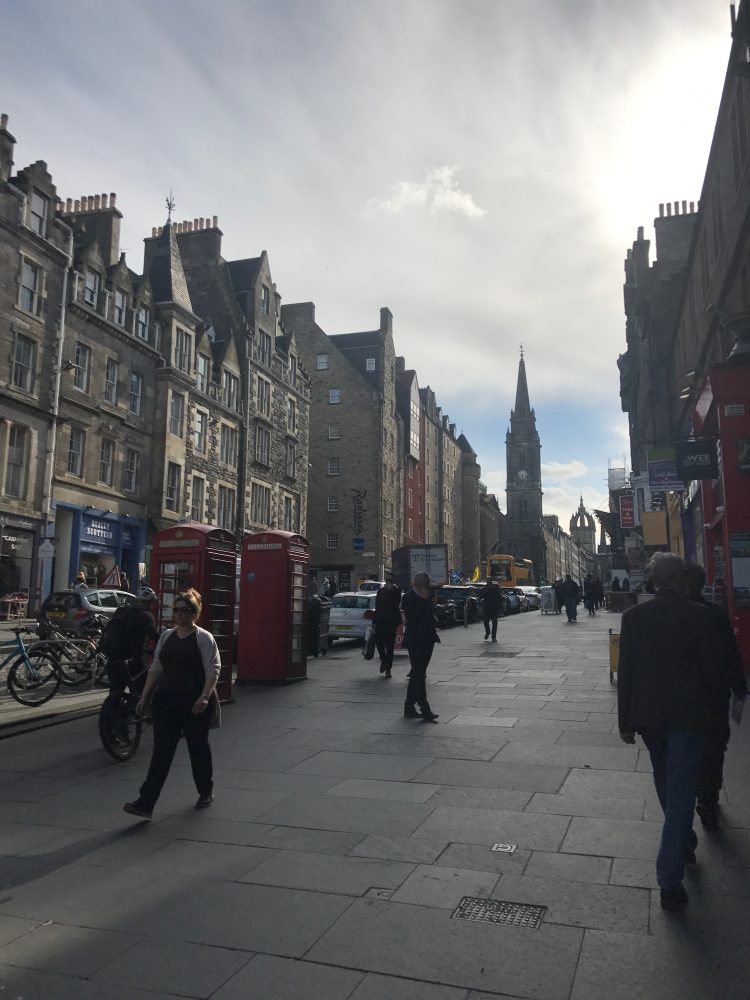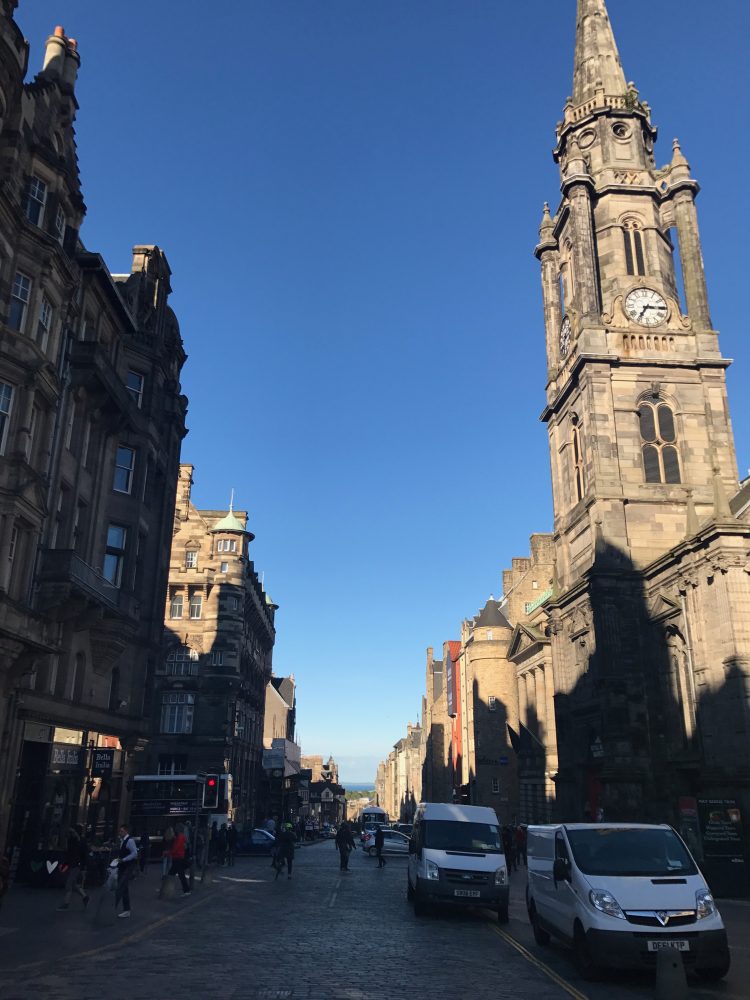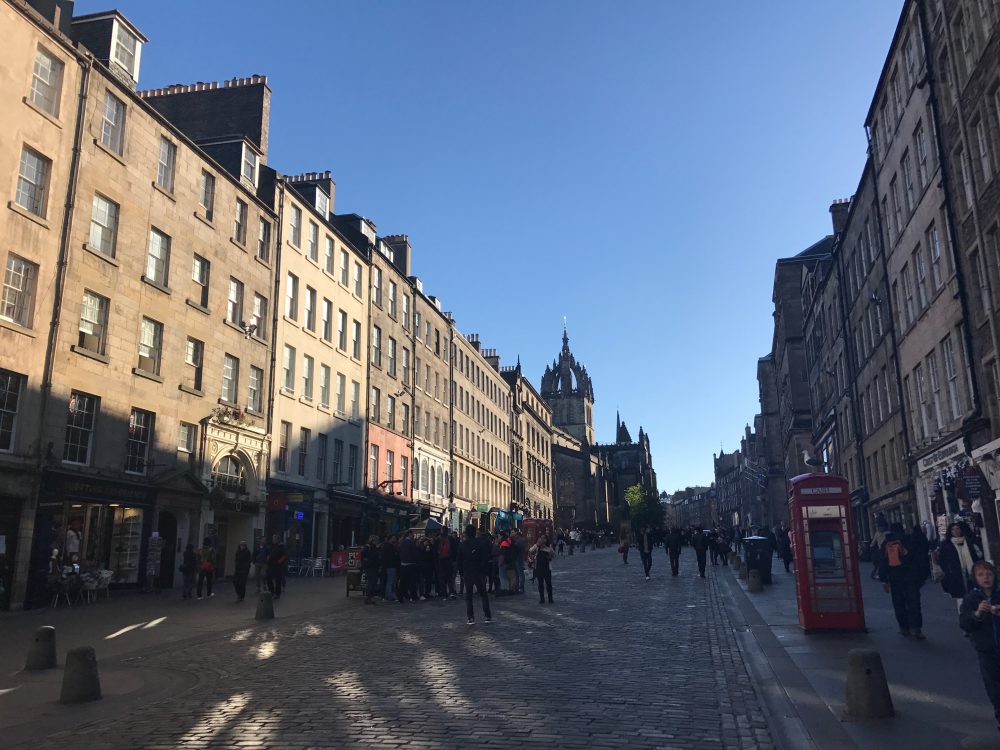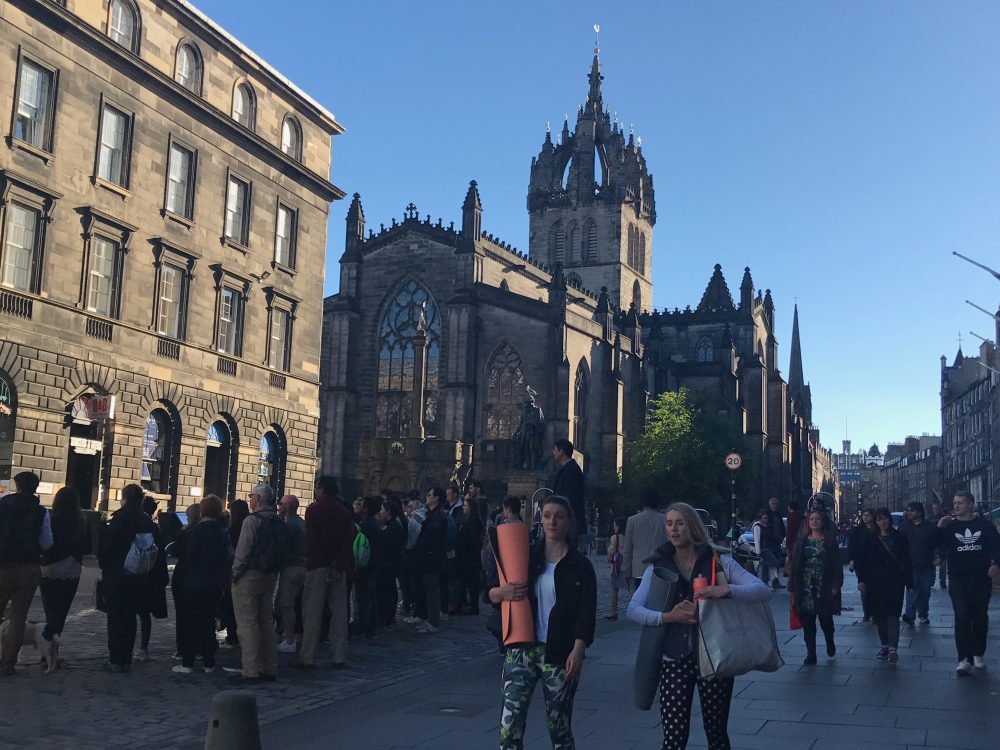 Calton hill, I could overlook the city of Edinburgh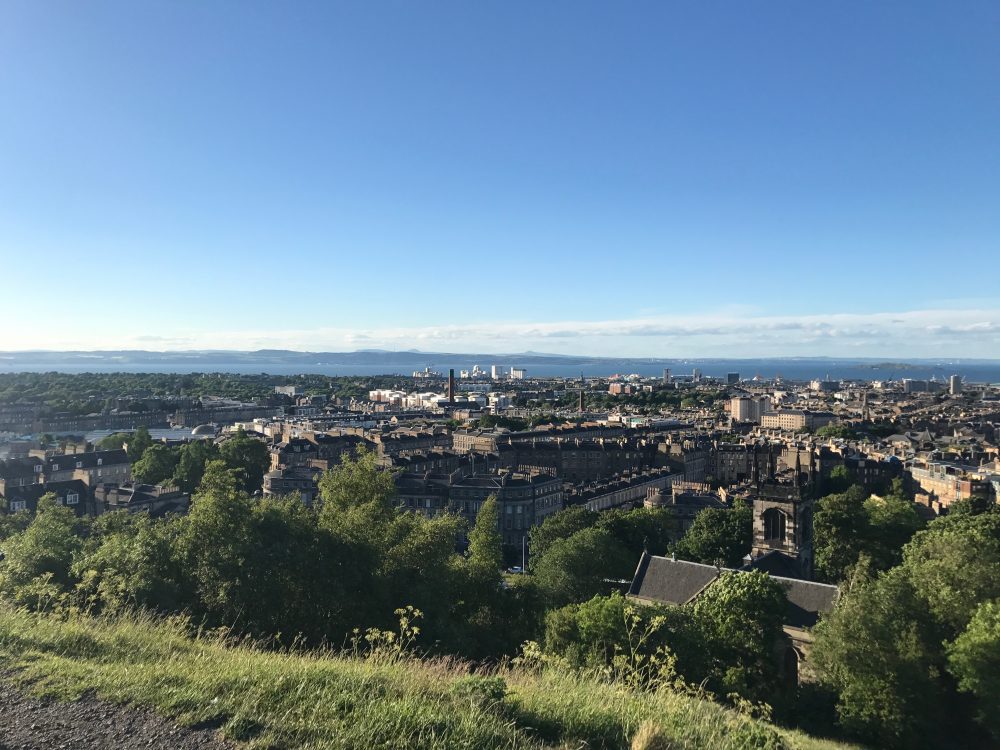 Nelson monument and athenian acroplice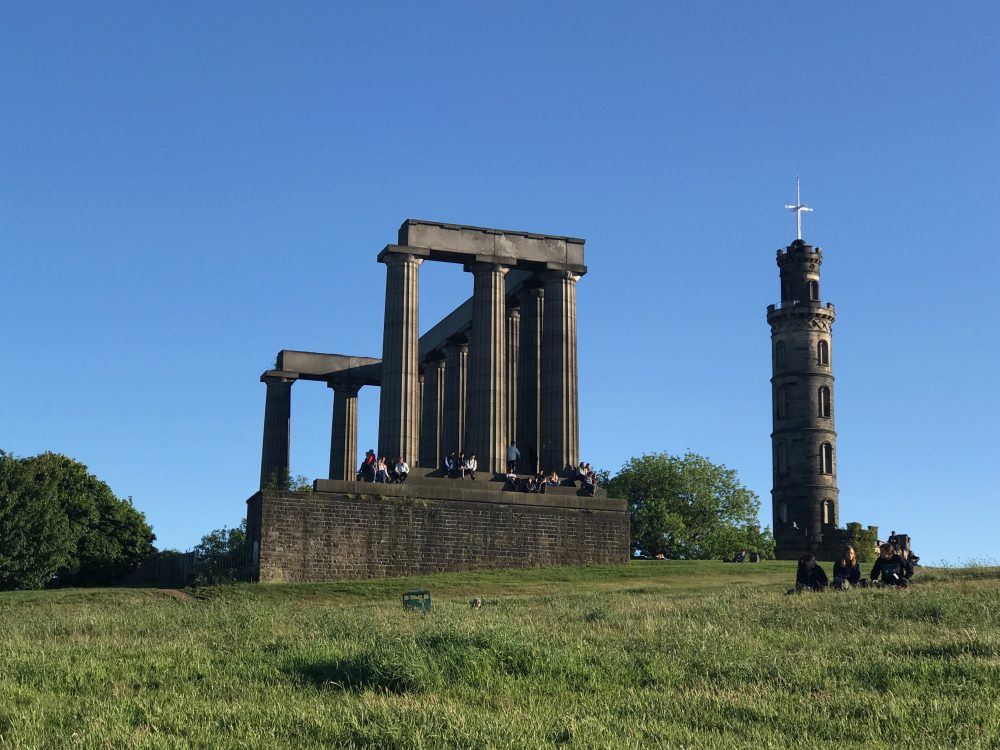 It was good to come in June, not hot or cold, I could enjoy walking around the filed.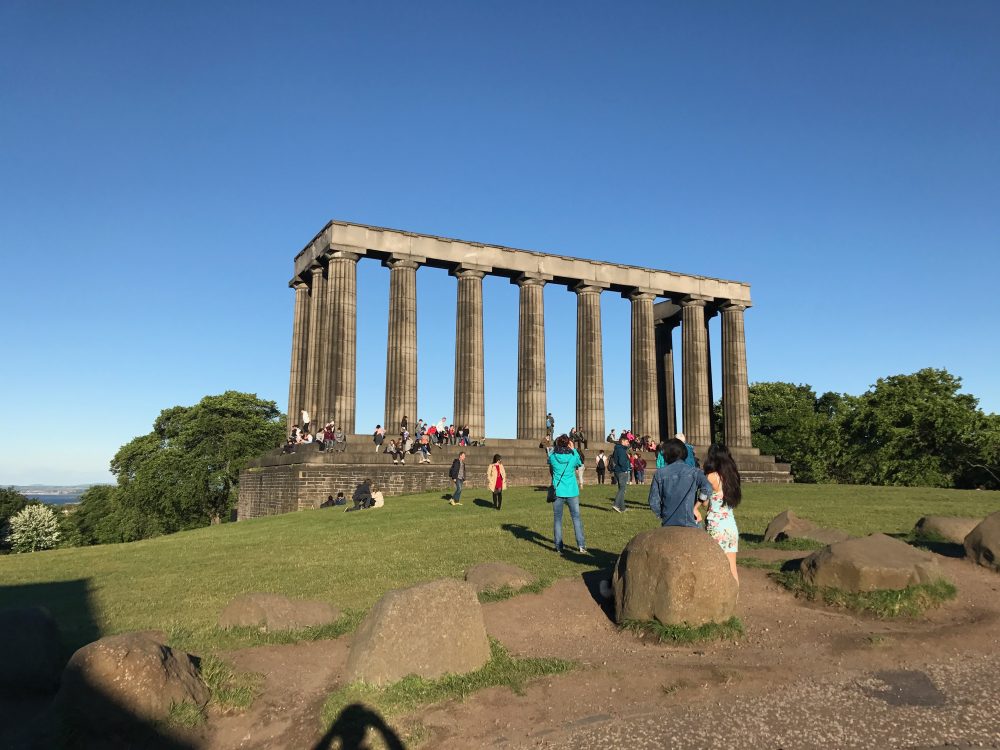 I stayed a college student's dormitory today. It was a single private room in low price so it turned even lucky for me to miss a booking for the hotel I planned to stay tonight. Seems I didn't take a picture of the dormitory, only left was this picture of washing machines.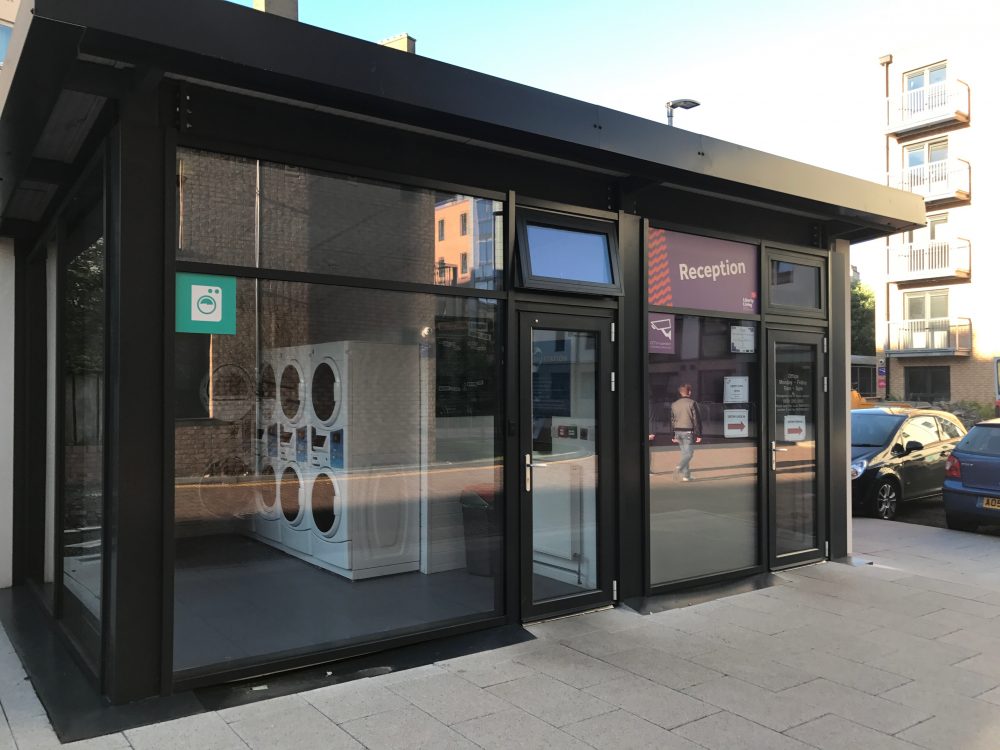 Near the dormitory.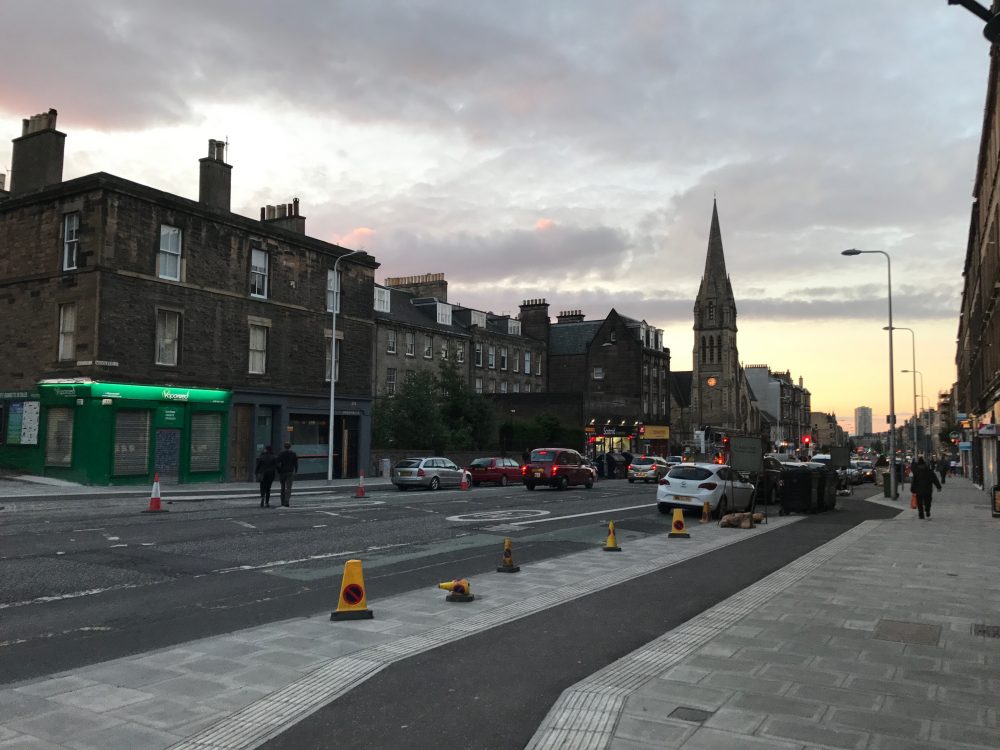 Beautiful sunset.