Brunch at an Italian restaurant. Seafood pasta along with beer enliven beginning of the day. Normal casual restaurants serve really fascinating dishes in Poland. Every single restaurant has three stars chefs. It might be really a tough trip if I had to find any awful restaurants in Poland.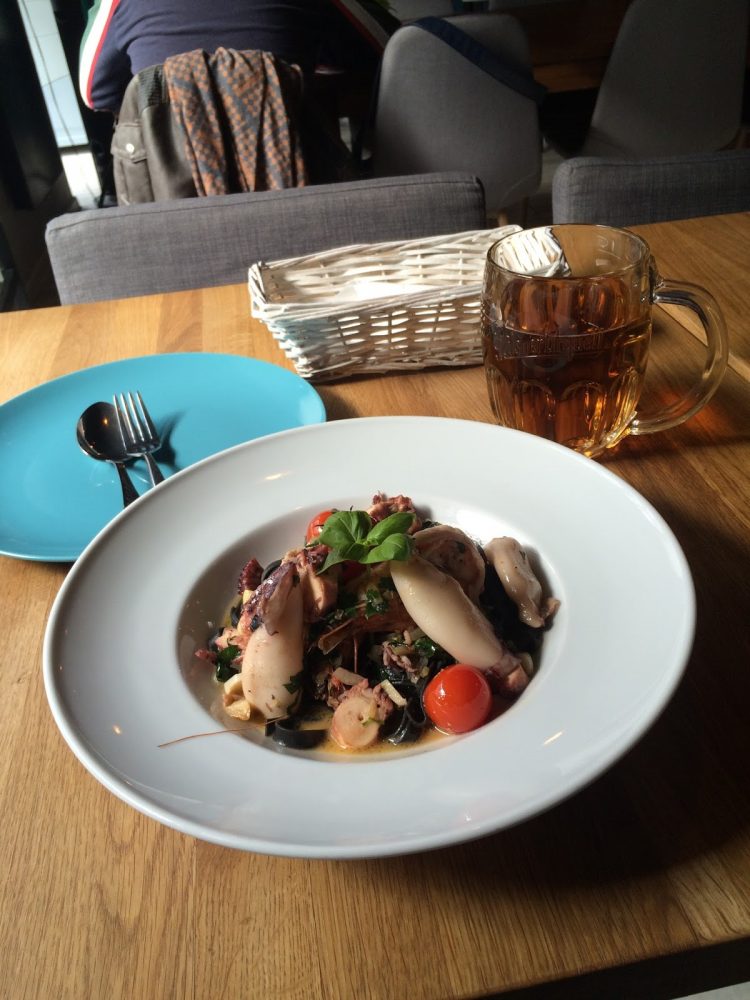 Took a train, I moved to the next destination. Finally.. Krakow! It's a traditional and cultural city, one of the highlights in Poland. Cause I arrived at night, I couldn't walk around but could enjoy a hint of it and found very beautiful architectures.
One thing I was amazed was that I could find Ukiyoe in one painting shop window. I never expected I could encounter such a thing in Poland so that it made me happy cause it meant there would be somebody who loves Japanese art that much in Poland.
Majestic architectures.. I loved the beautiful look in the sickly light though they would be beautiful in sunlight daytime.
There were horse carriages went around the square.
Flying tiger. This is a variety shop found in Copenhagen. Funny items area available all around the store which made me take pics again and again.
Dinner time was superb. I really loved the dish at this restaurant. Tender meat and fresh vegetables were in a soup pot and a waiter served them like this separately. Red beet sauce was really great, much went well with meat, I was almost in heaven for this original home taste. The soup was also really terrific.
Vodca, yes, here is Poland! but I only could sip it little by little.
This vodka is called Chopin. Cheers to Chopin…