Morning, my room was like this 3 single beds room.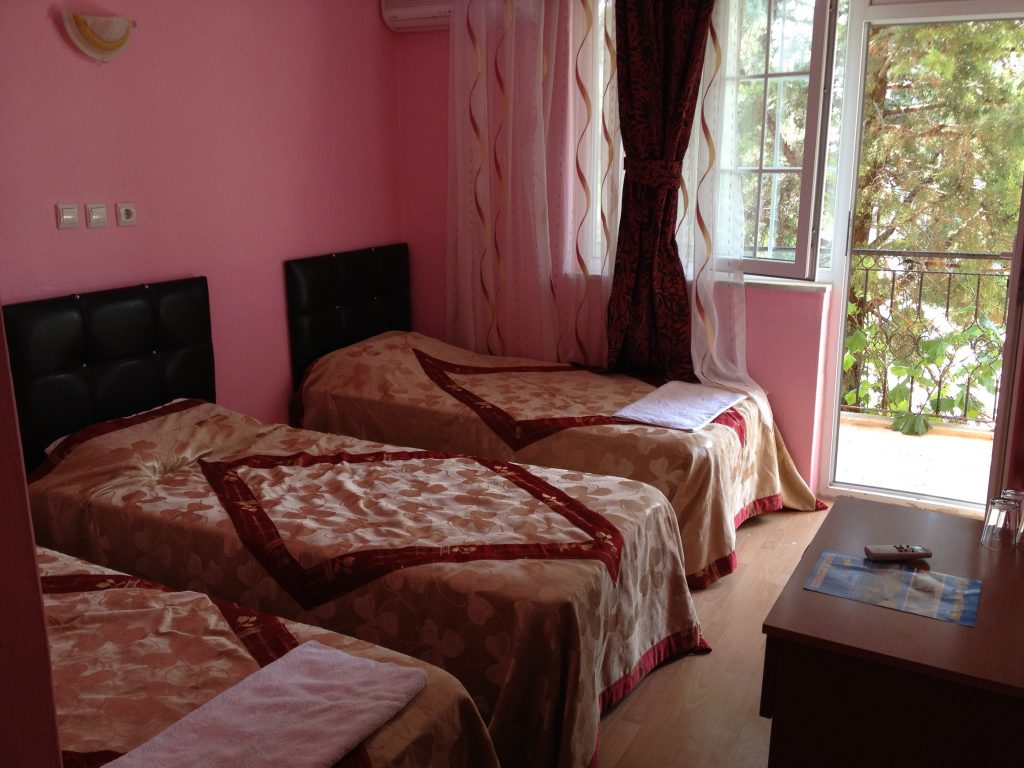 Swimming pool looked nice in the sunlight.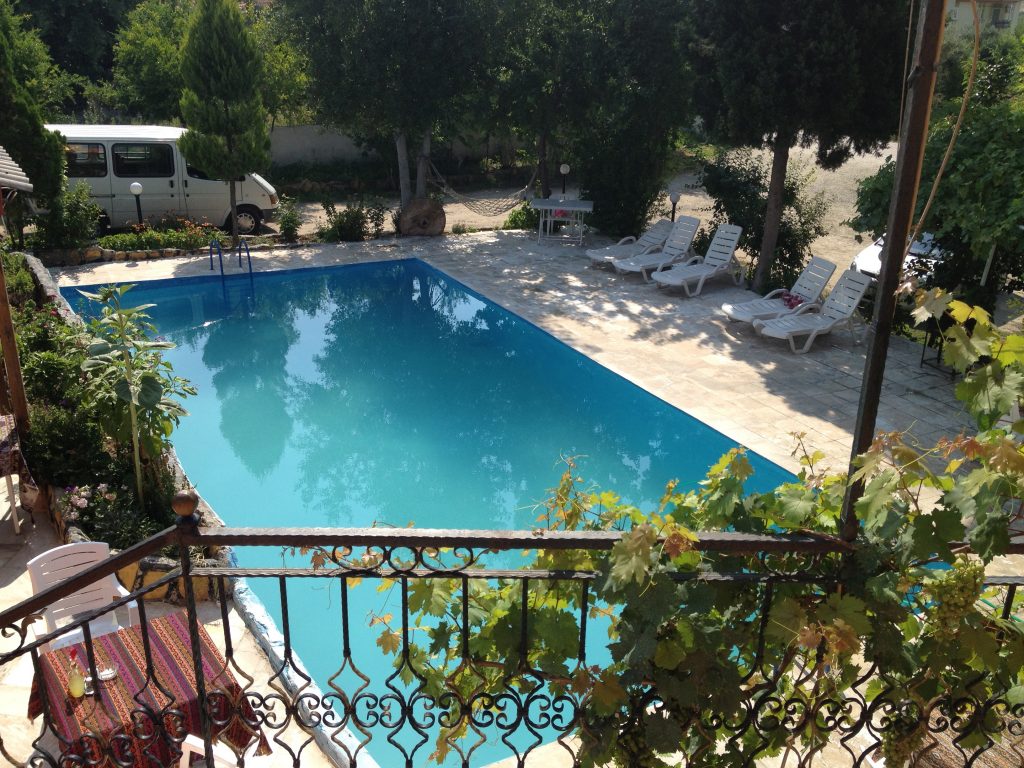 Breakfast was served on my table.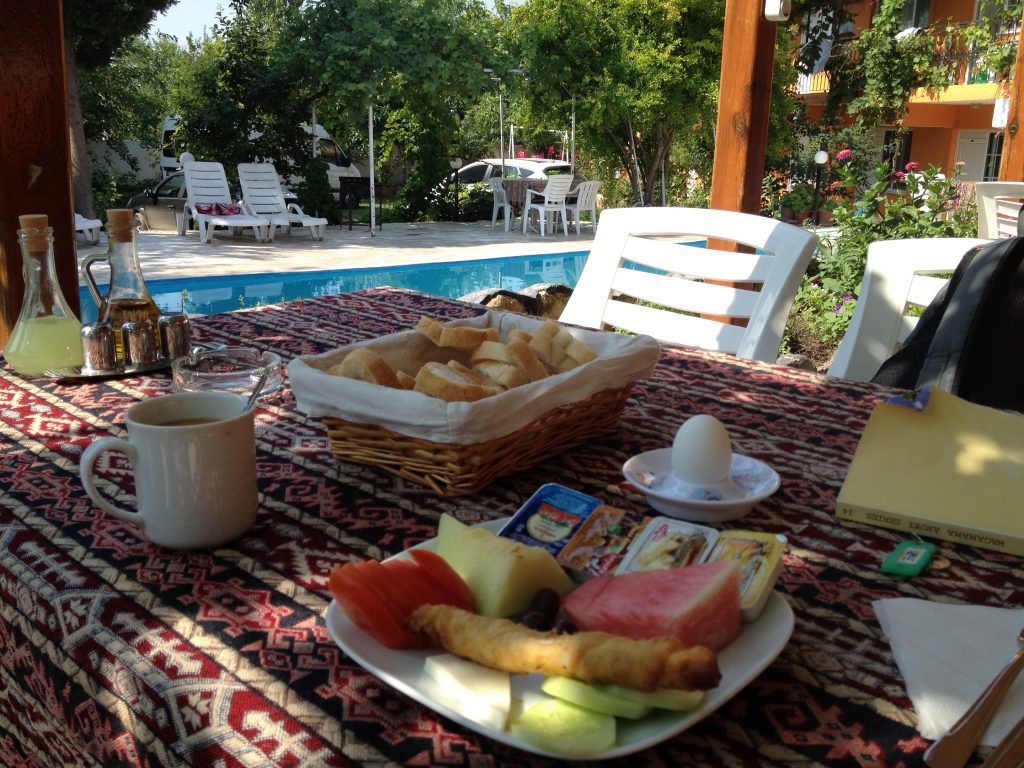 Such a tropical plate.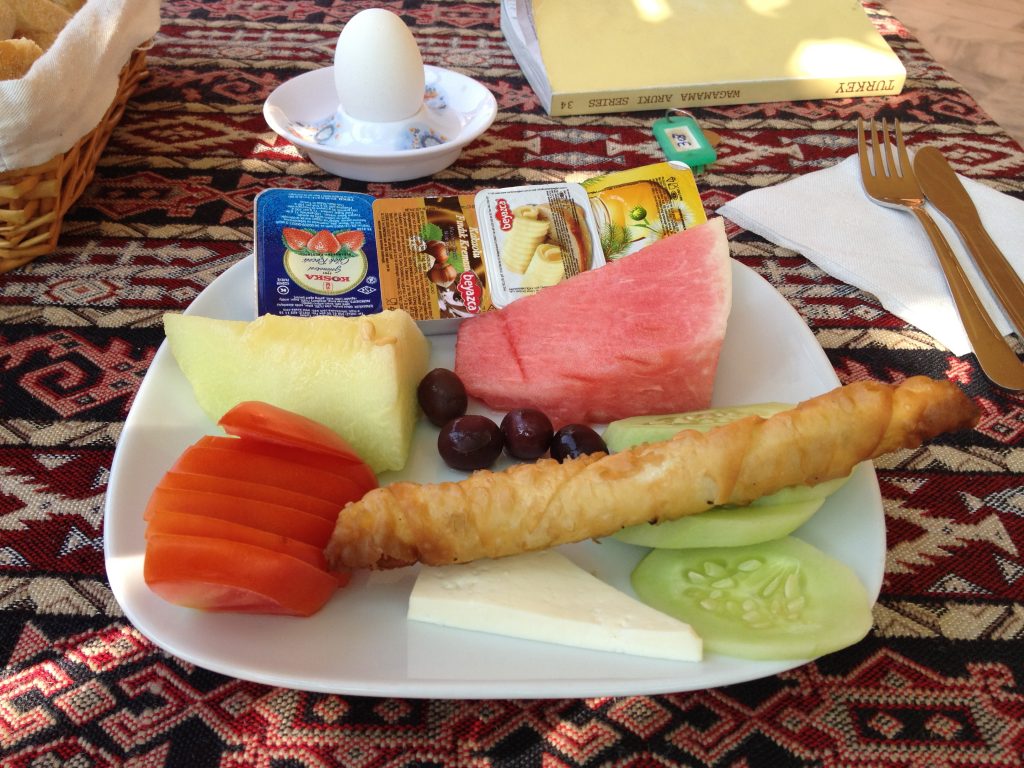 The hotel owner provided a day tour. He took me to some places by his motorbike. I sat behind him on the bike seat and drove the way up like this. So nice open view in mountain roads.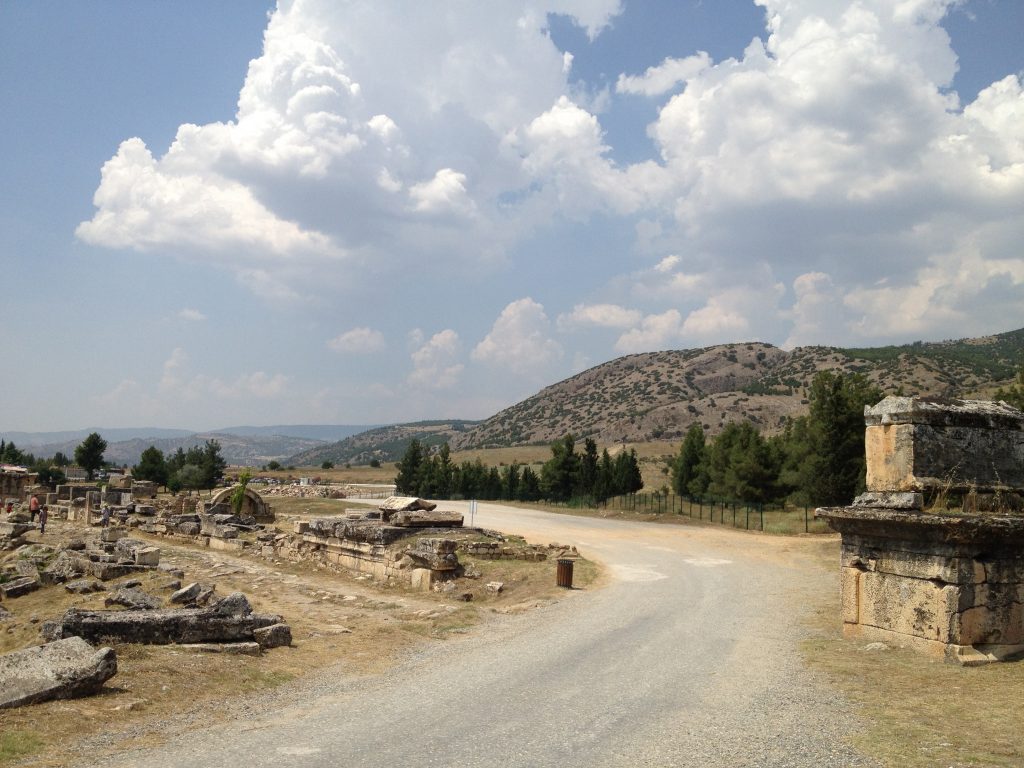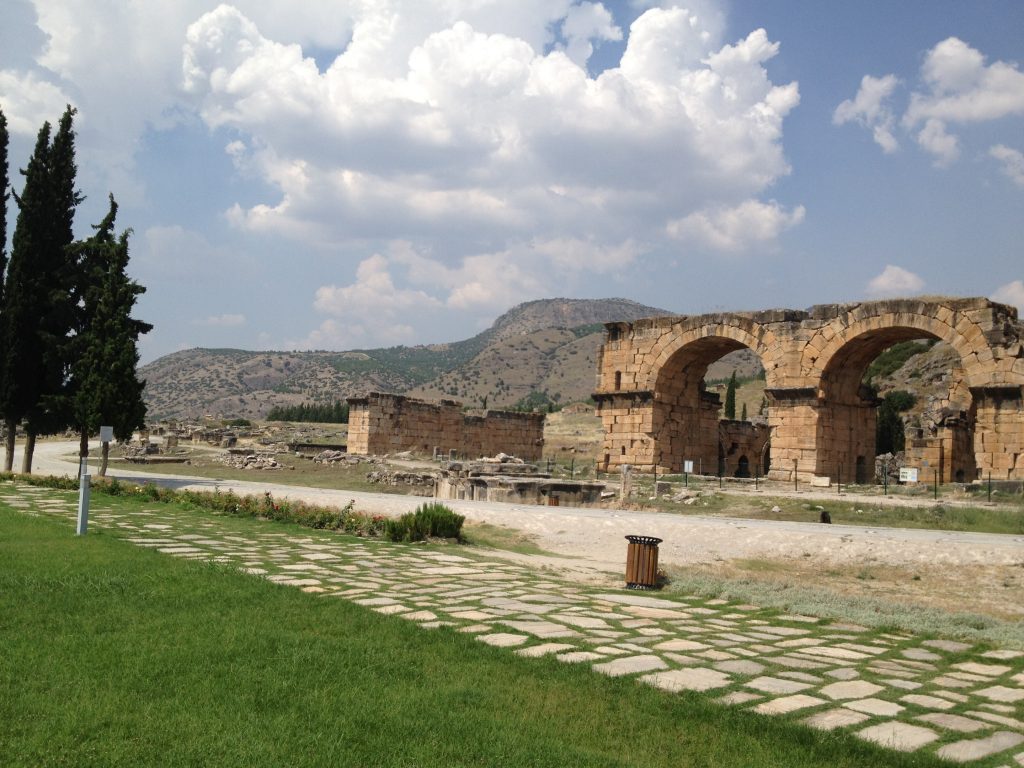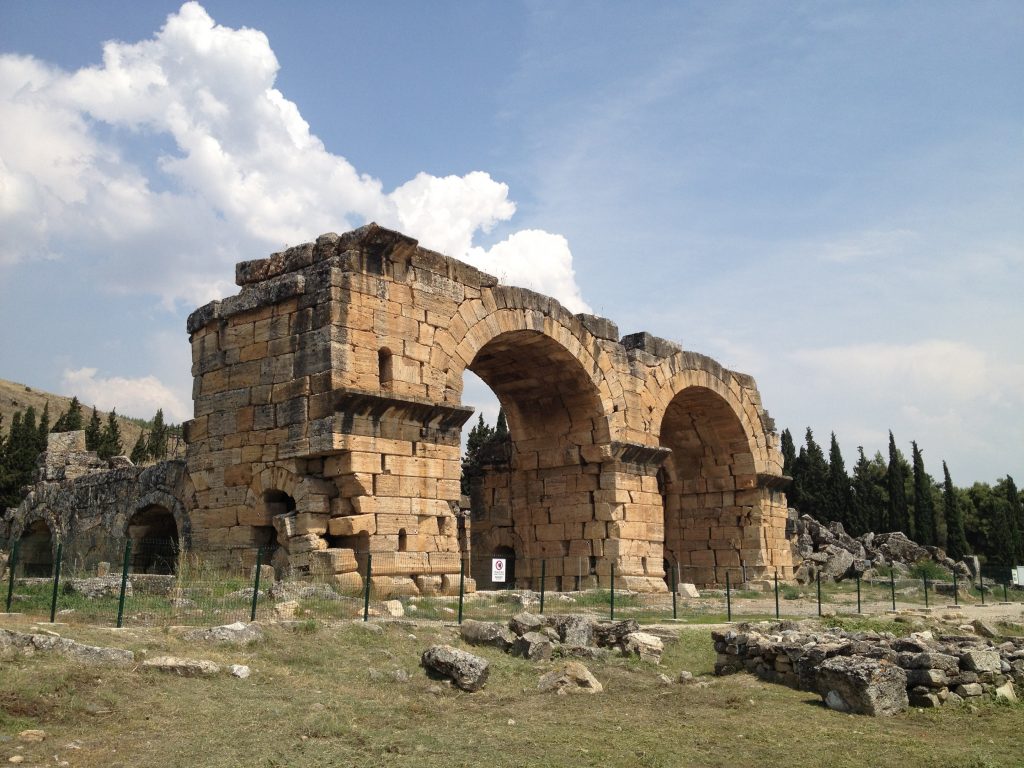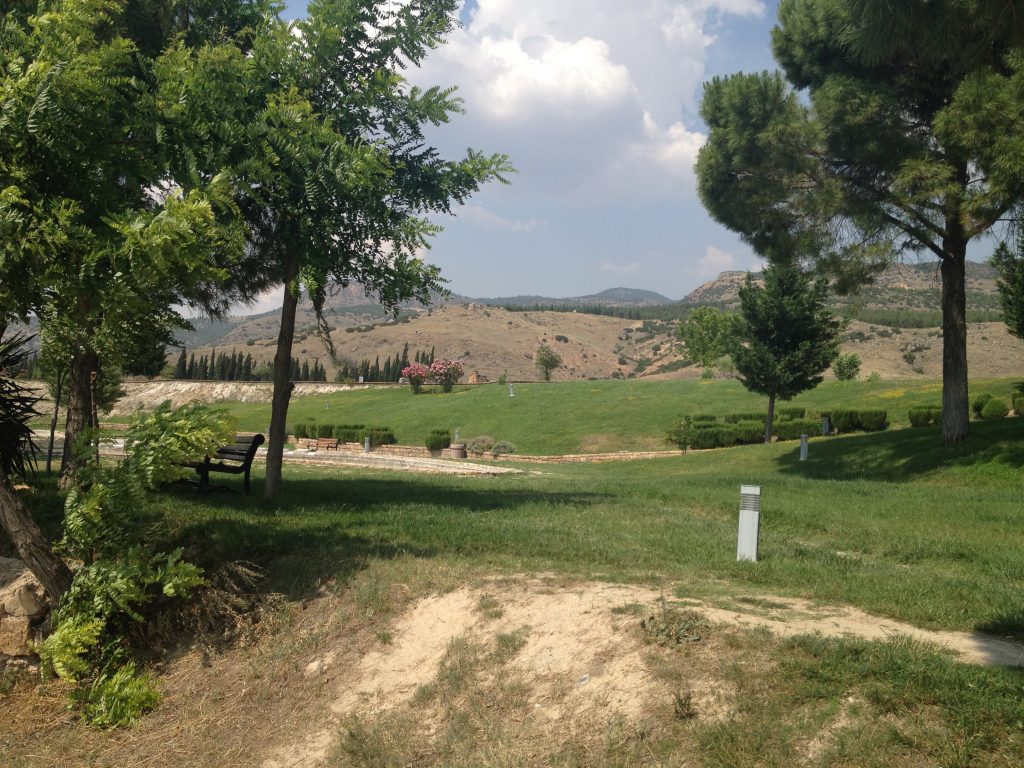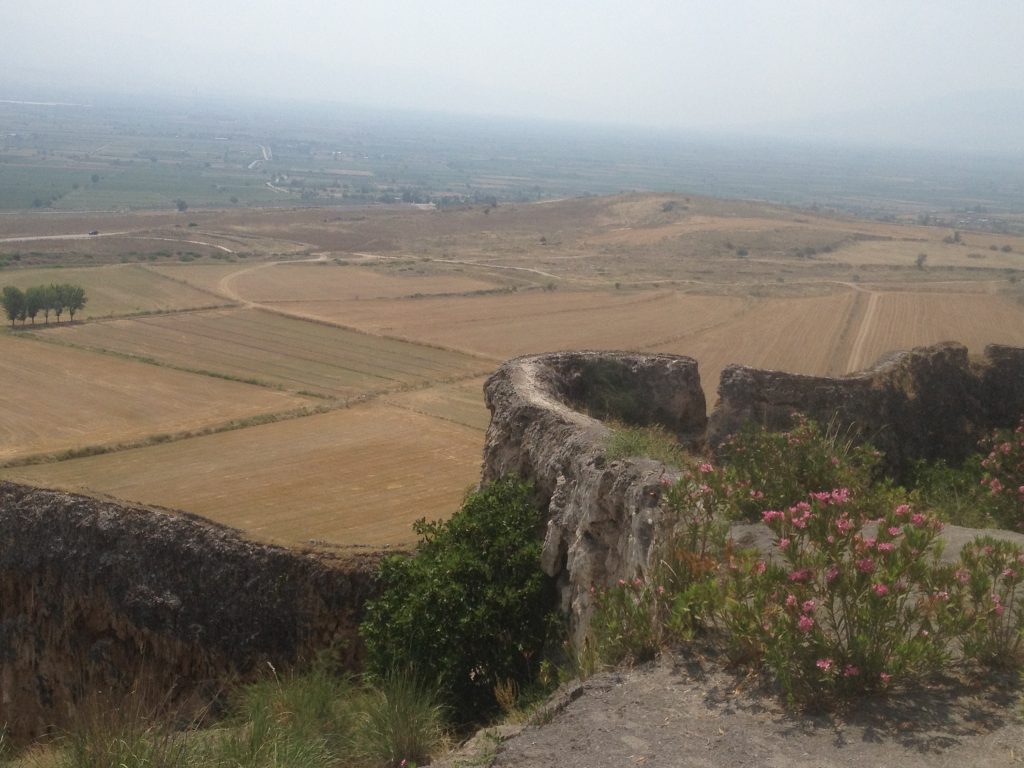 Pamukkale means cotton castle, this white world is not made by snow but it's calcium carbonate.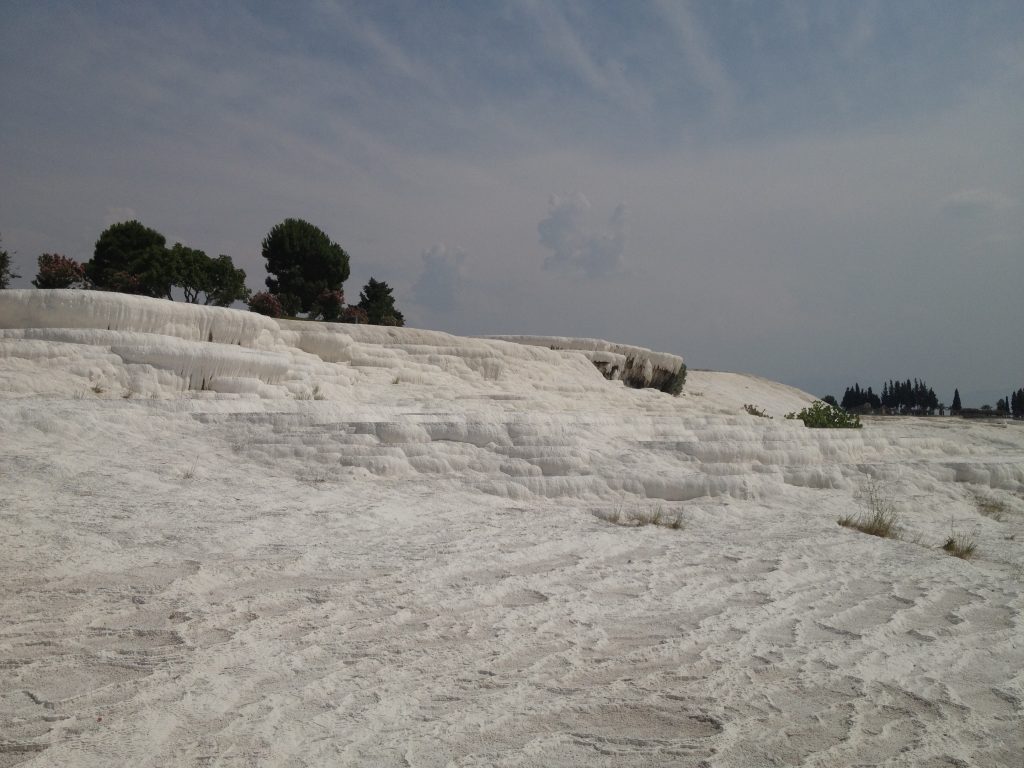 It really looks like snow but not cold.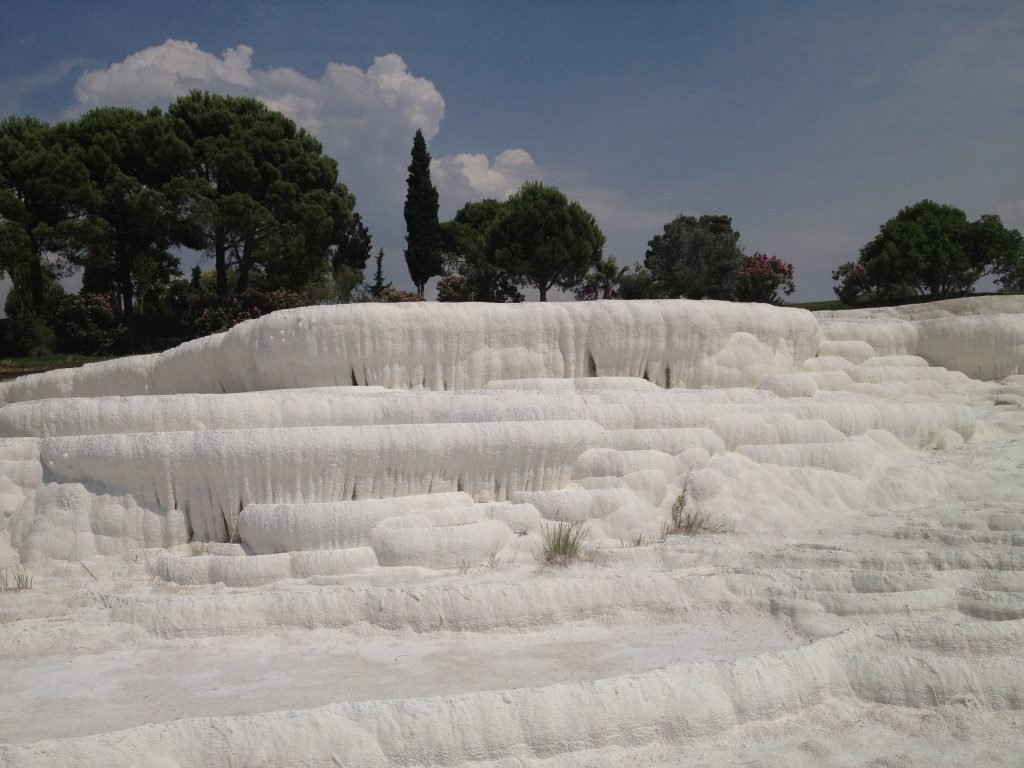 Most part are white like this but you see trees and flowers there.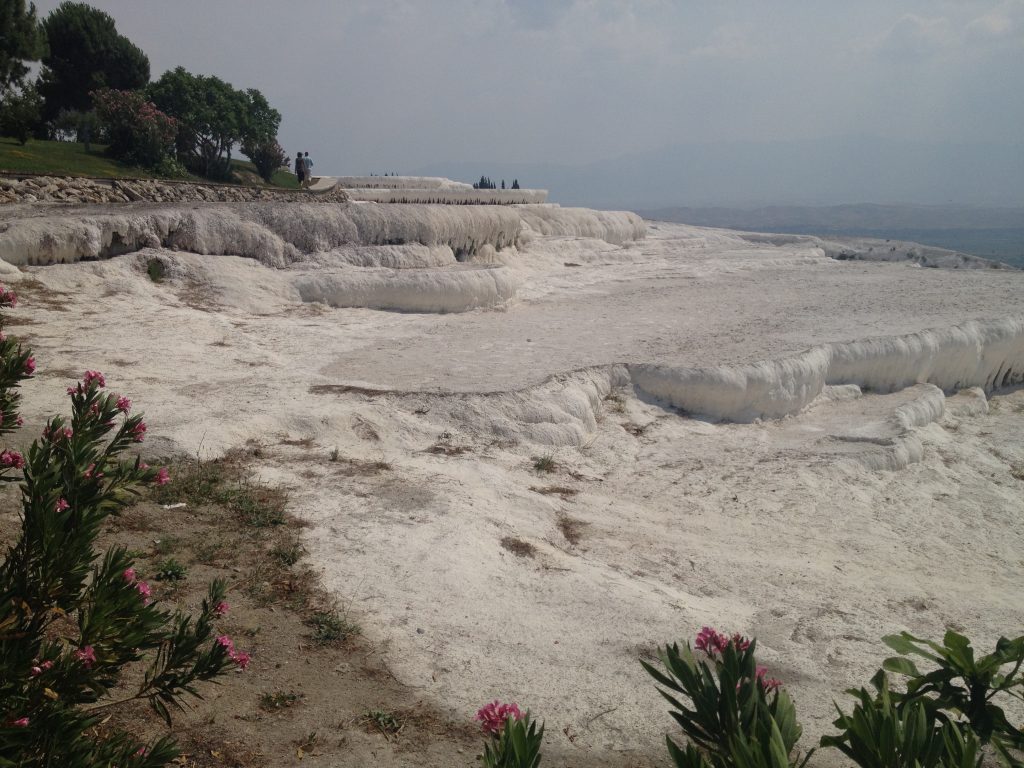 That shows it's not cold here.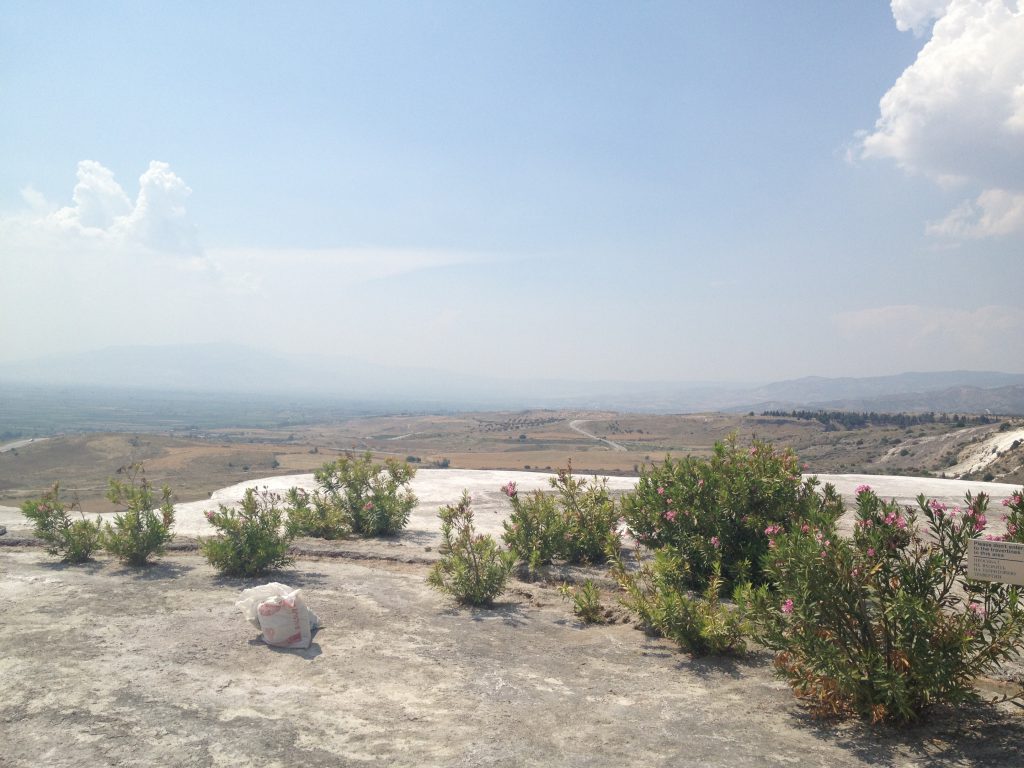 Though it looks like Everest or snowy mountain.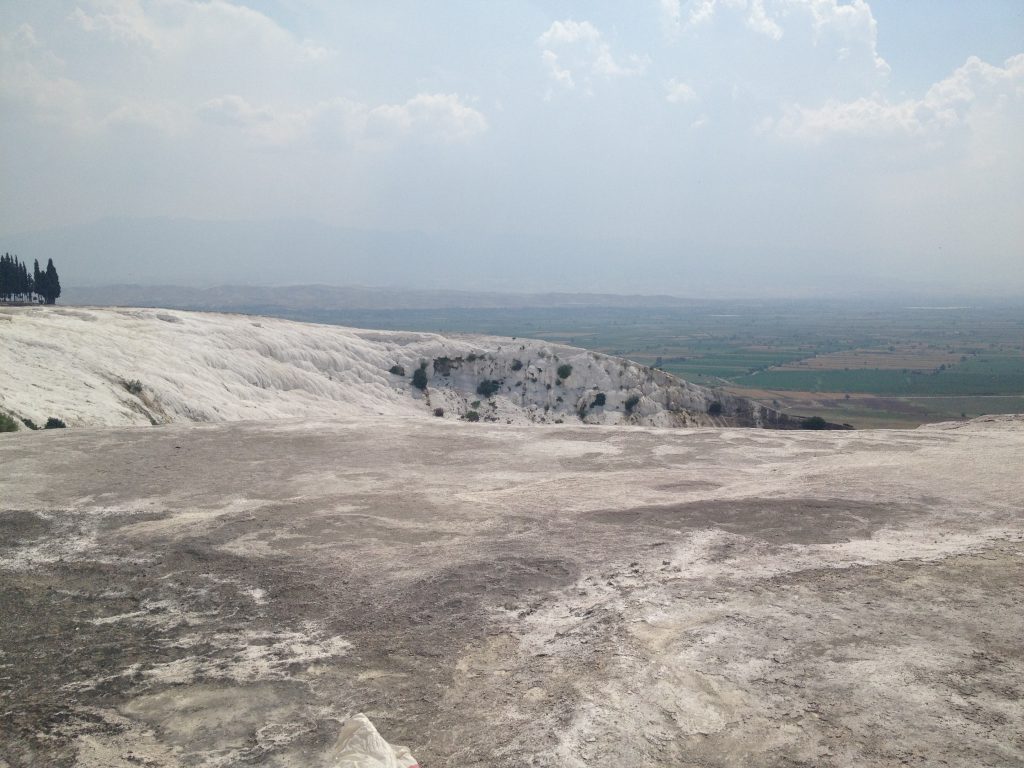 Nice view anyway.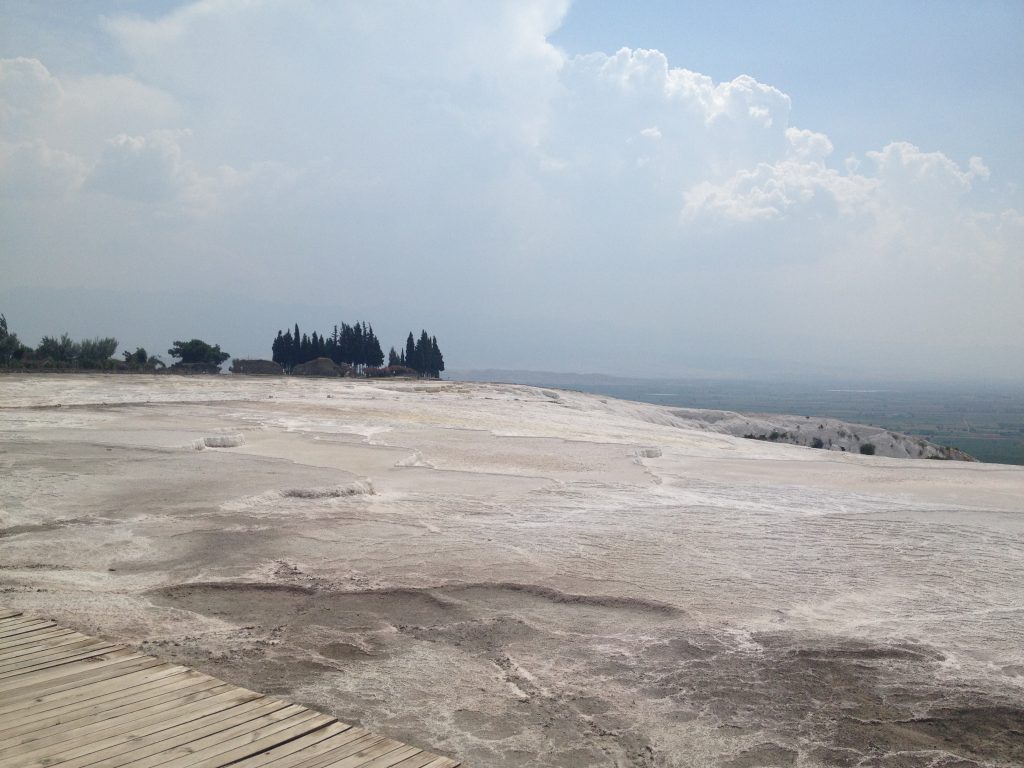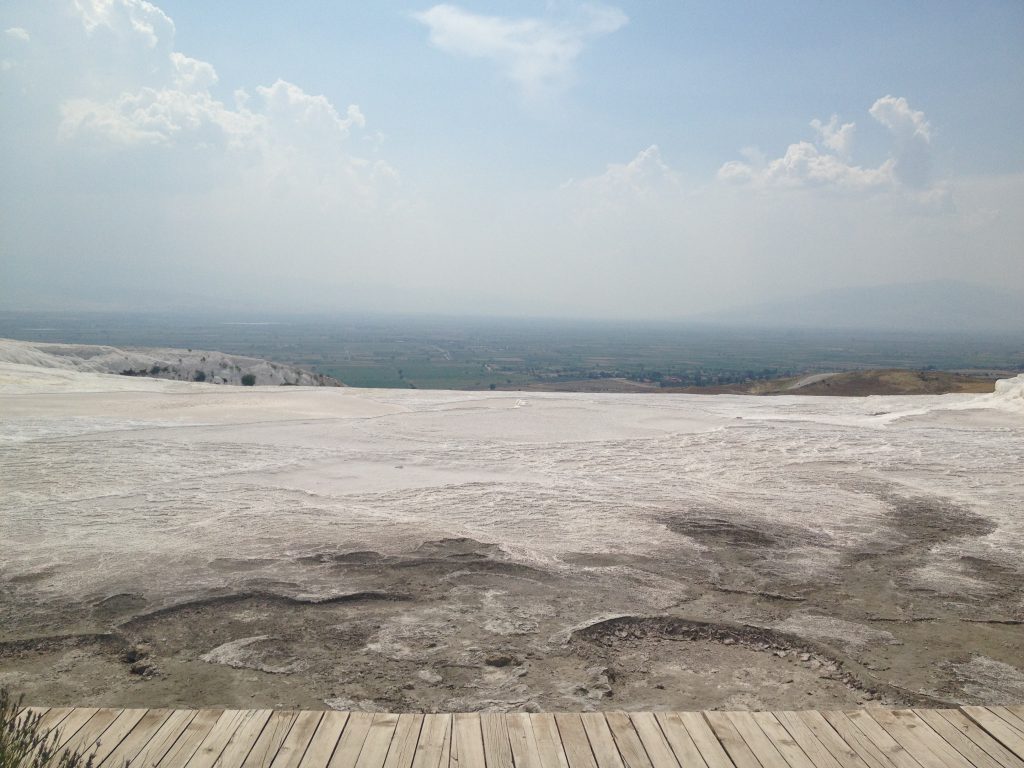 In some parts of the area, there is water and you can enjoy it like a spa.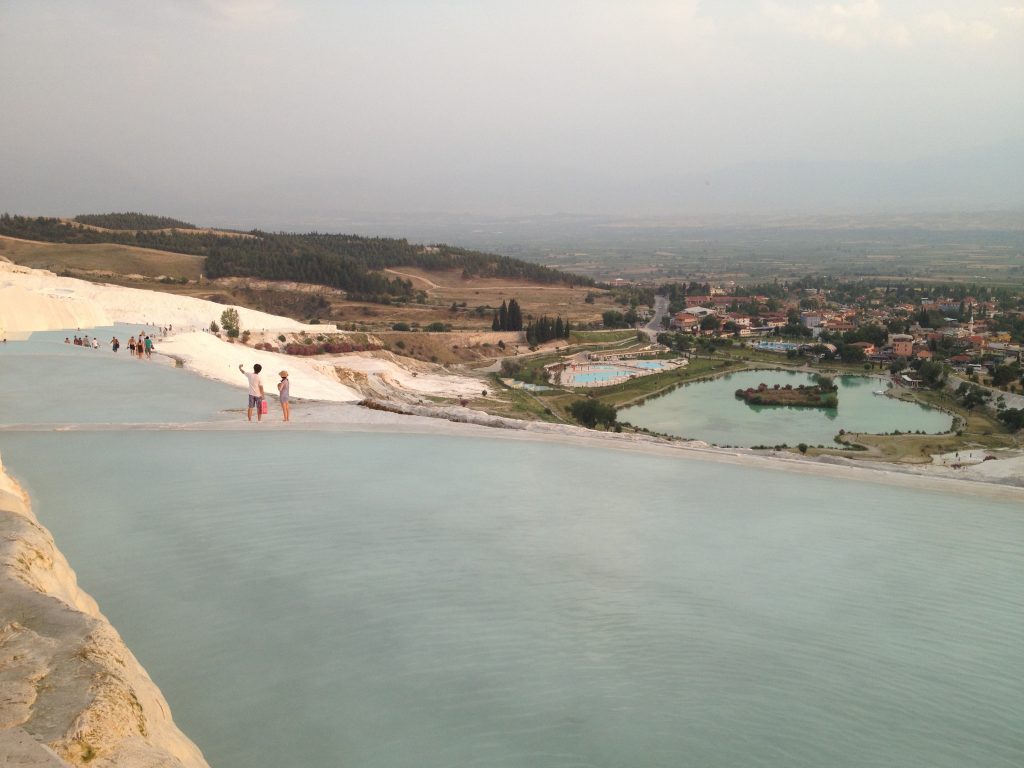 Water wasn't hot or cold but a bit lukewarm.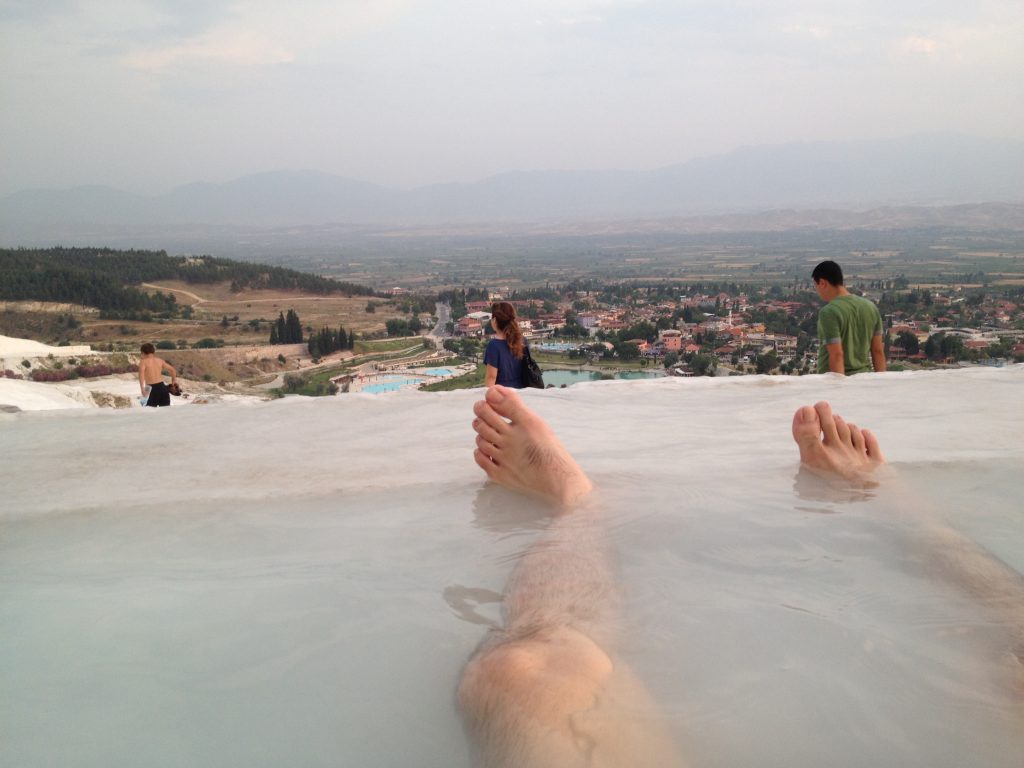 How nice to relax with such beautiful view from the hill.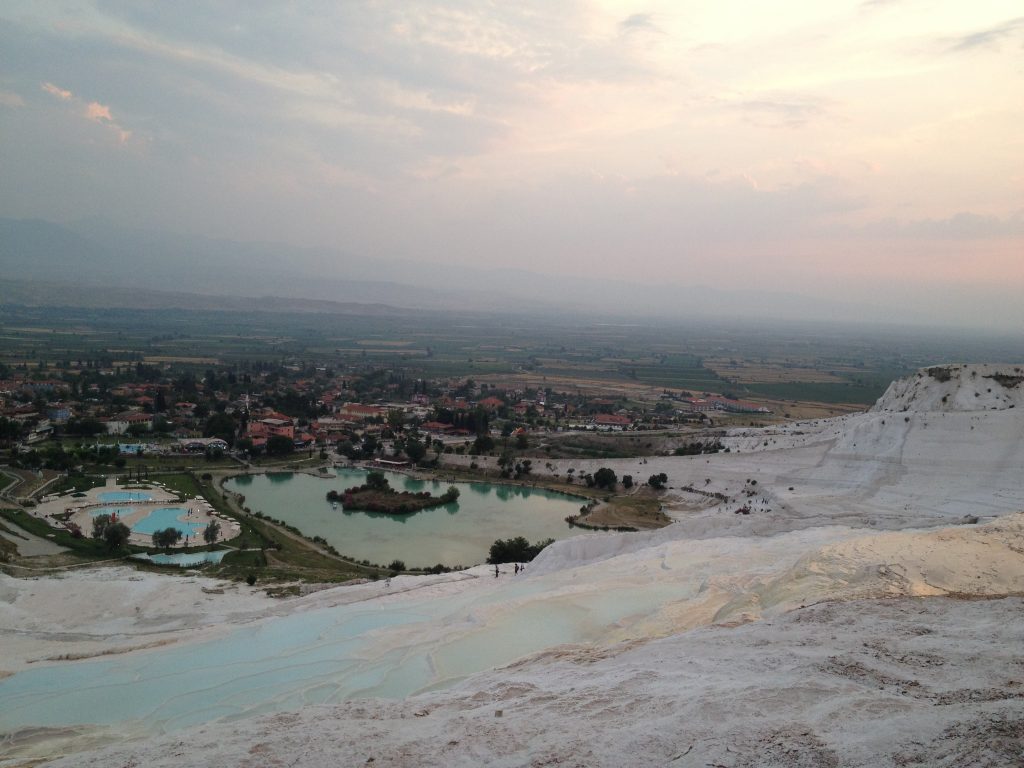 Almost paradise.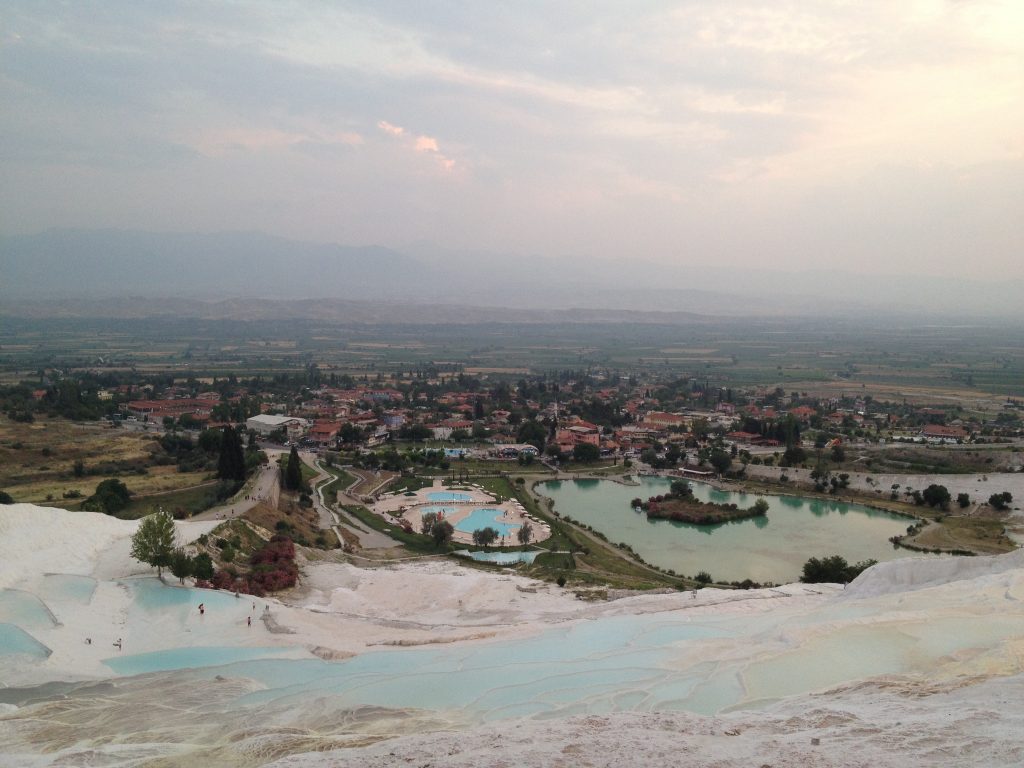 Swimming pool area just nearby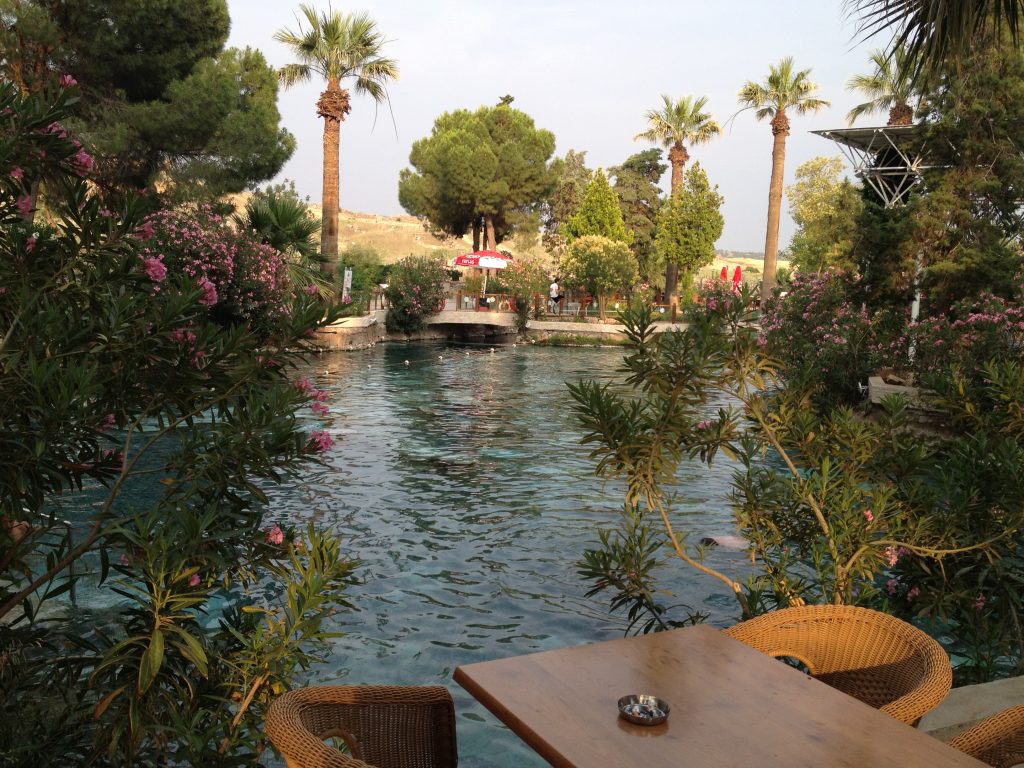 Not in nature but this is good, too.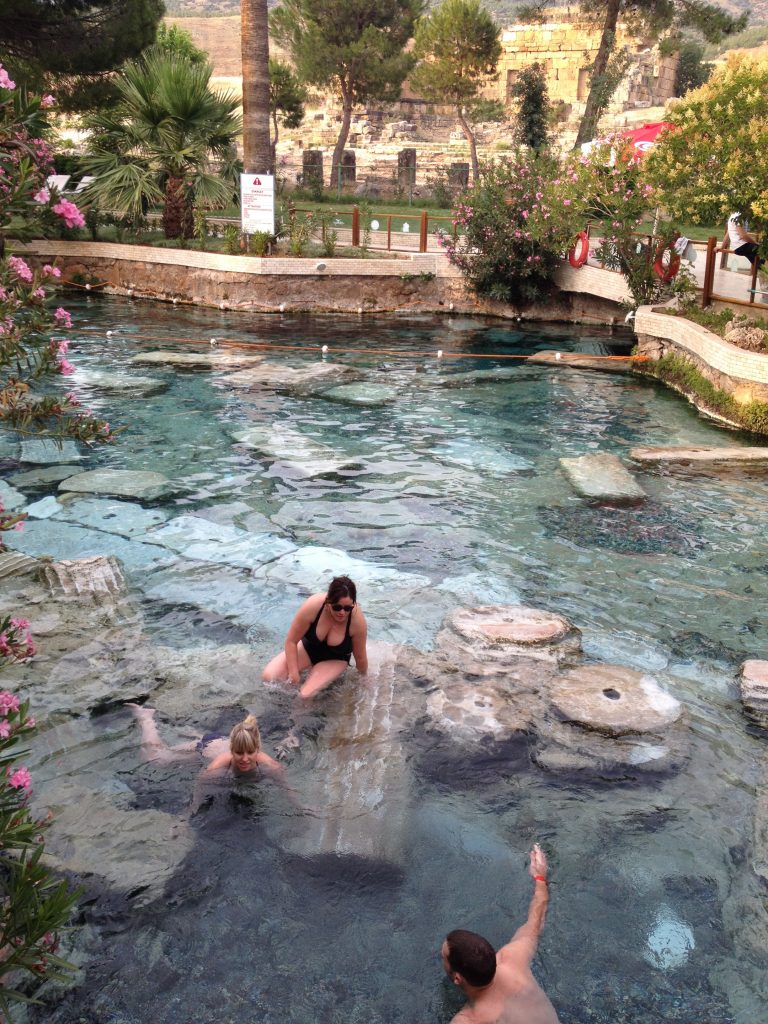 Ice cream break
It got a bit dark.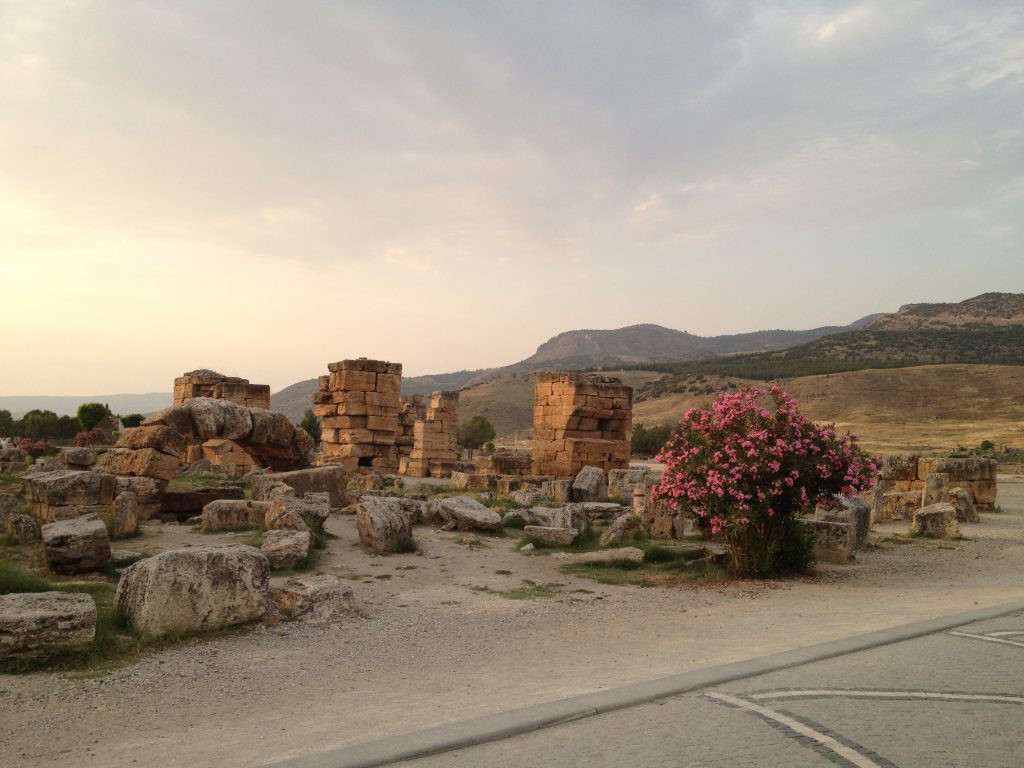 Sunset invited a different beauty into this all white world.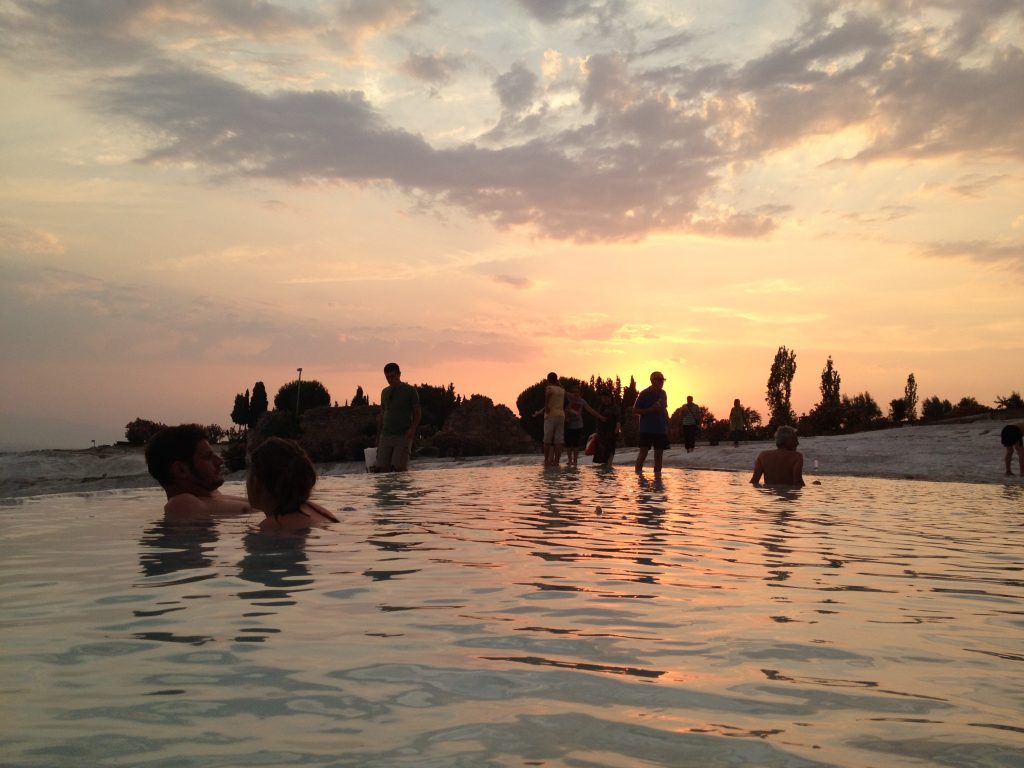 Time flows calmly.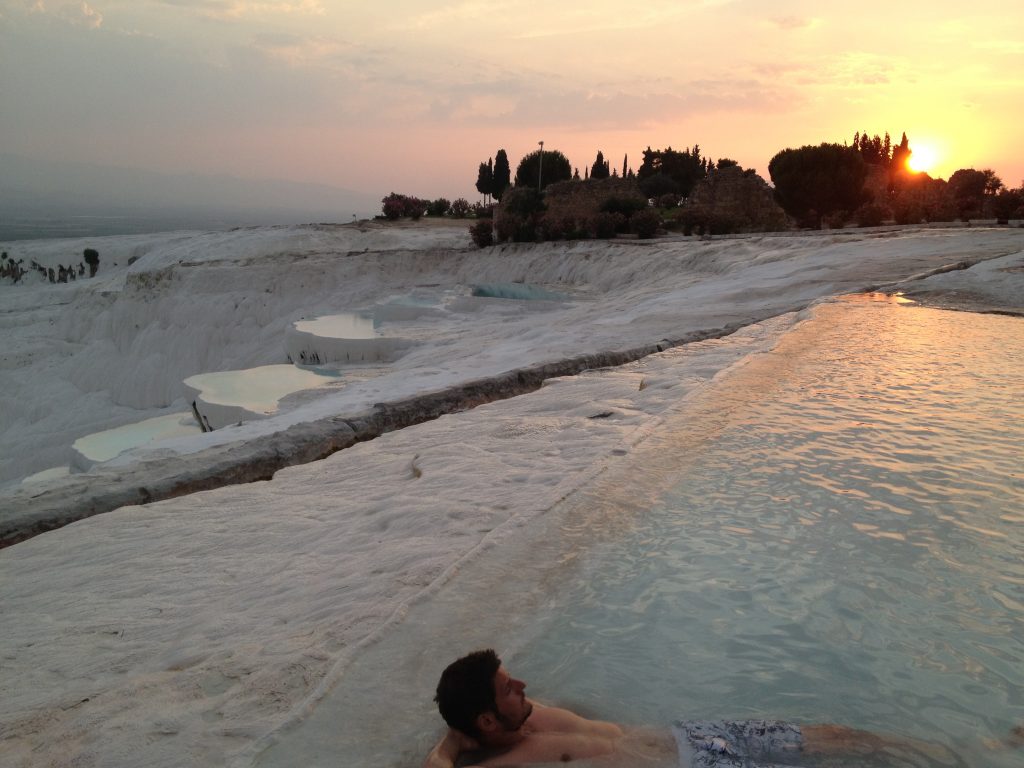 I could fully enjoy Pamukkale.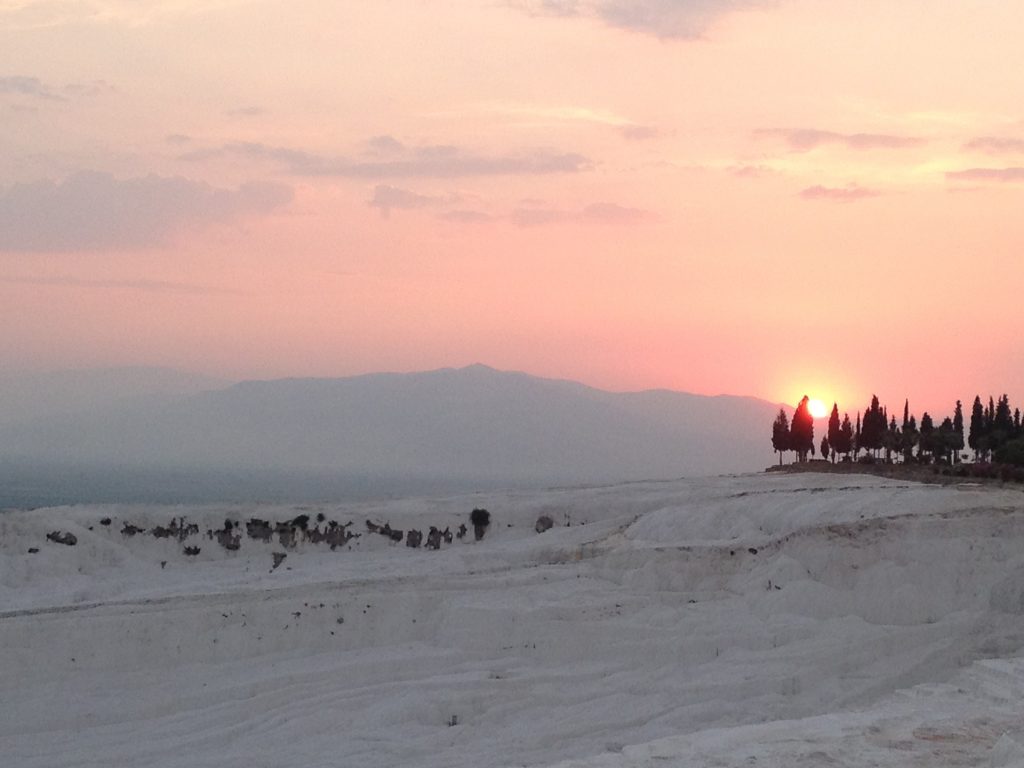 After all, I took a bus to Cappadocia.