Taking a Turkish airline flight, I visited Turkey this time. The first city was Istanbul.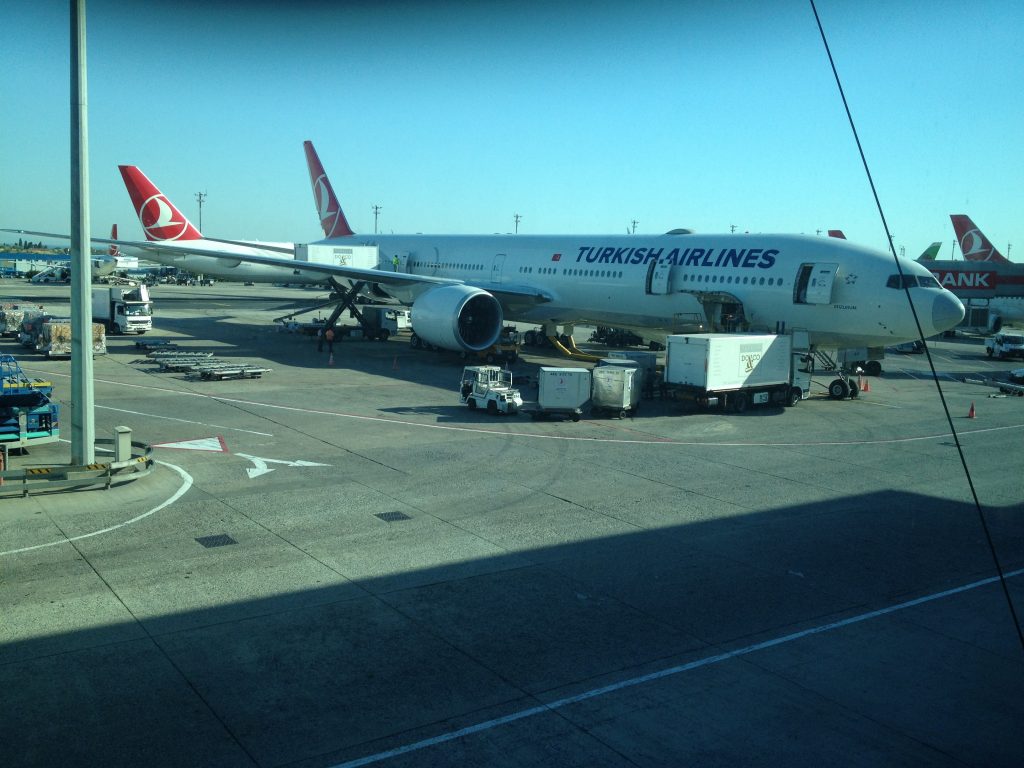 Walking around my hotel, I found that houses looked so different from the ones in my country. Felt local world. They were very Turkish. The colour, design, way to dry washed clothes… everything, even the sky looked different.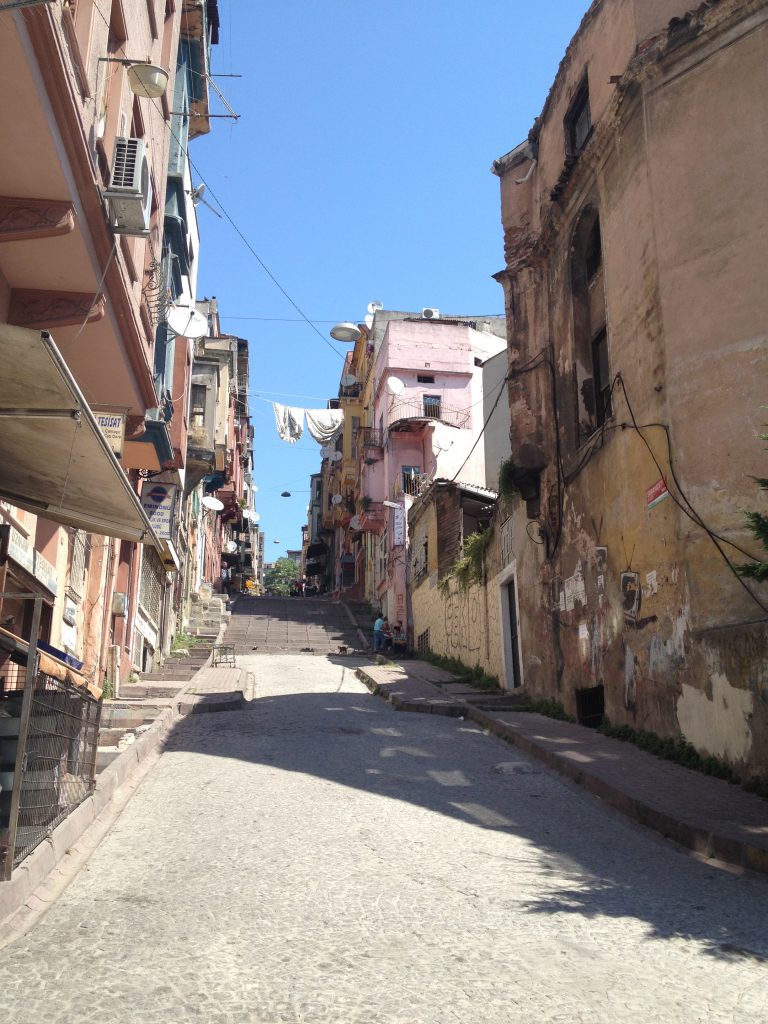 Fruit shop. So many watermelons piled up. They are just watermelons but looked something special. Everybody here must like watermelons, like I do. It's a king of fruits, nothing could be a replacement. Watermelons forever.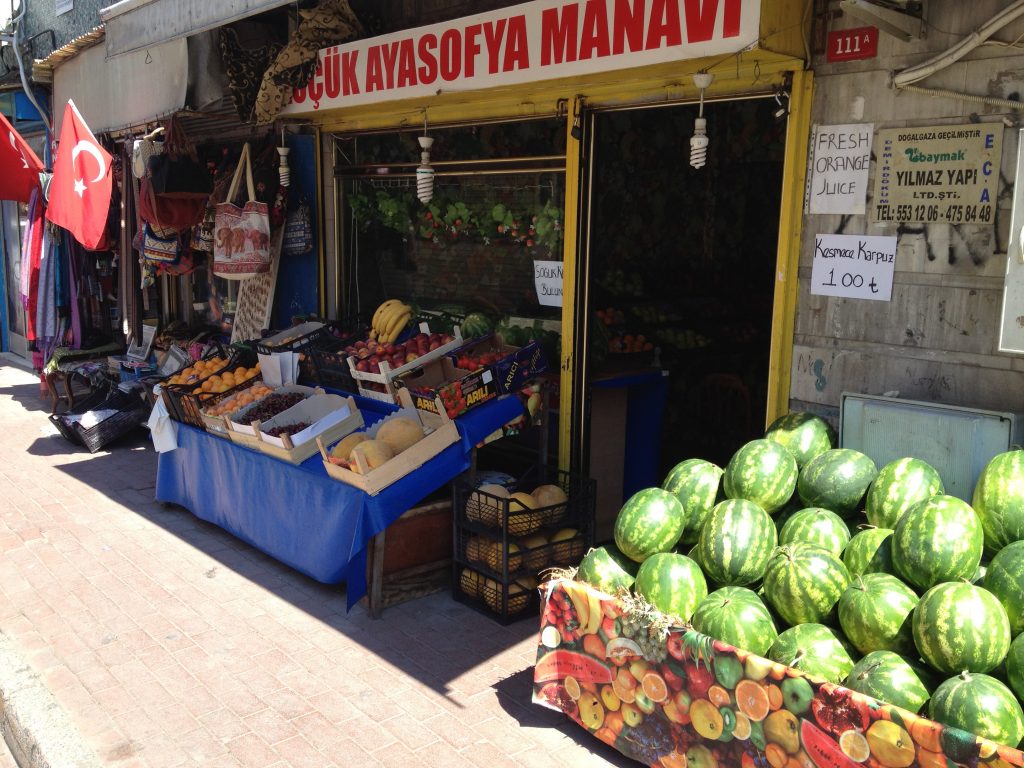 Taxis were yellow in here. I've never imagined the colour of a taxi in Turkey but I felt that it was different from my image. Strange to say this though I have no image in the first place.. But what colour most likely would be the one which could be close to my image? Green? Purple? I don't know. But it's yellow here anyway at all.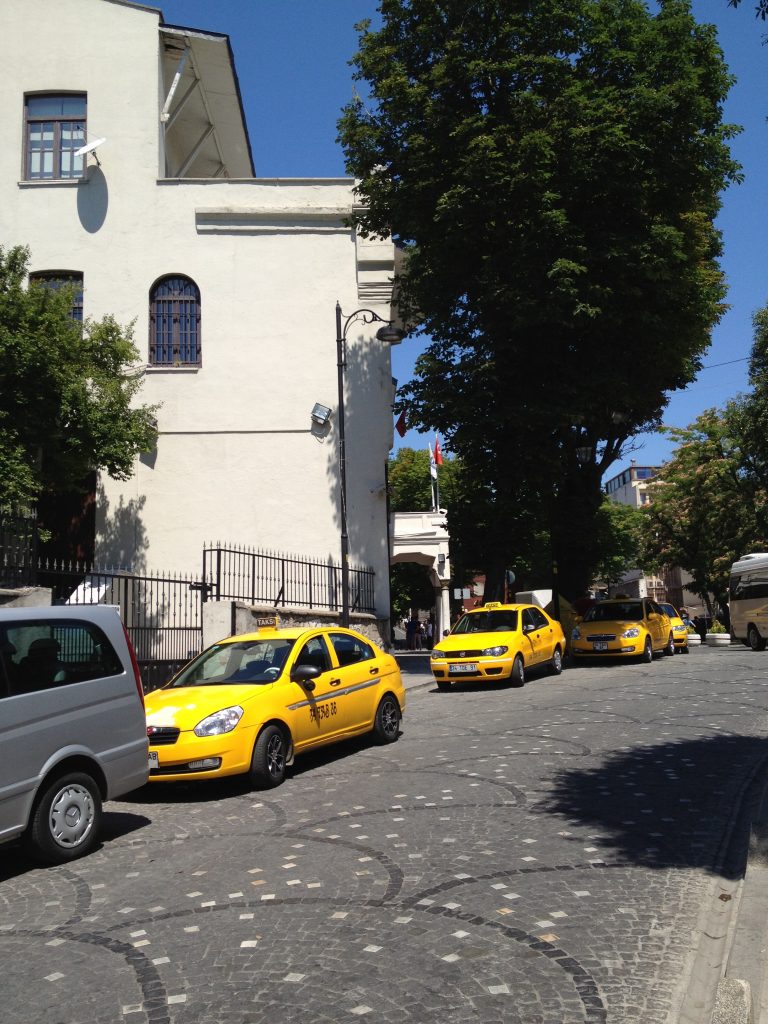 Colourful houses in pink, purple, yellow…. happy people must live their happy life there.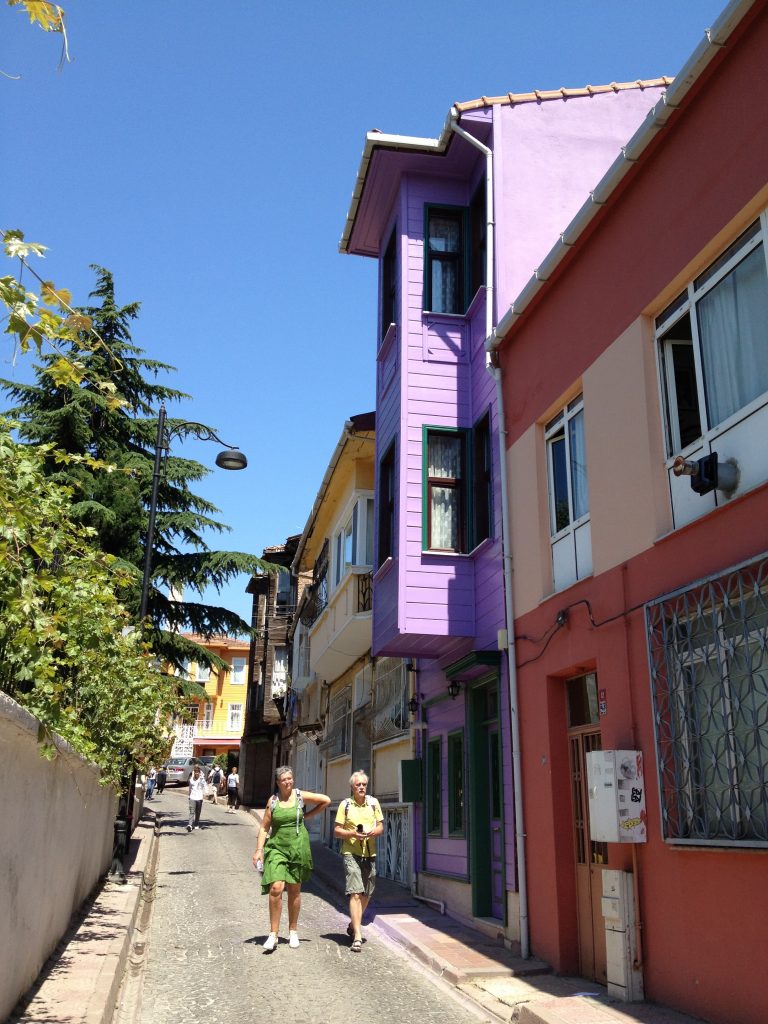 Near Blue musk, just an ordinary clean, spacious organized road.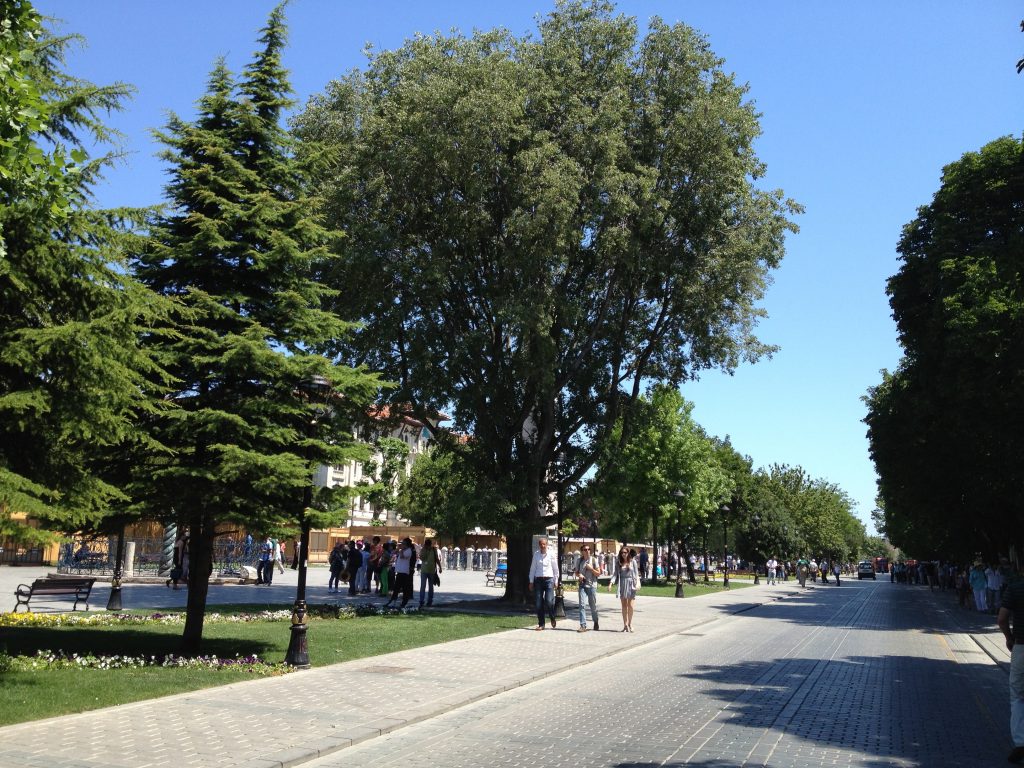 Entrance to Blue Musk.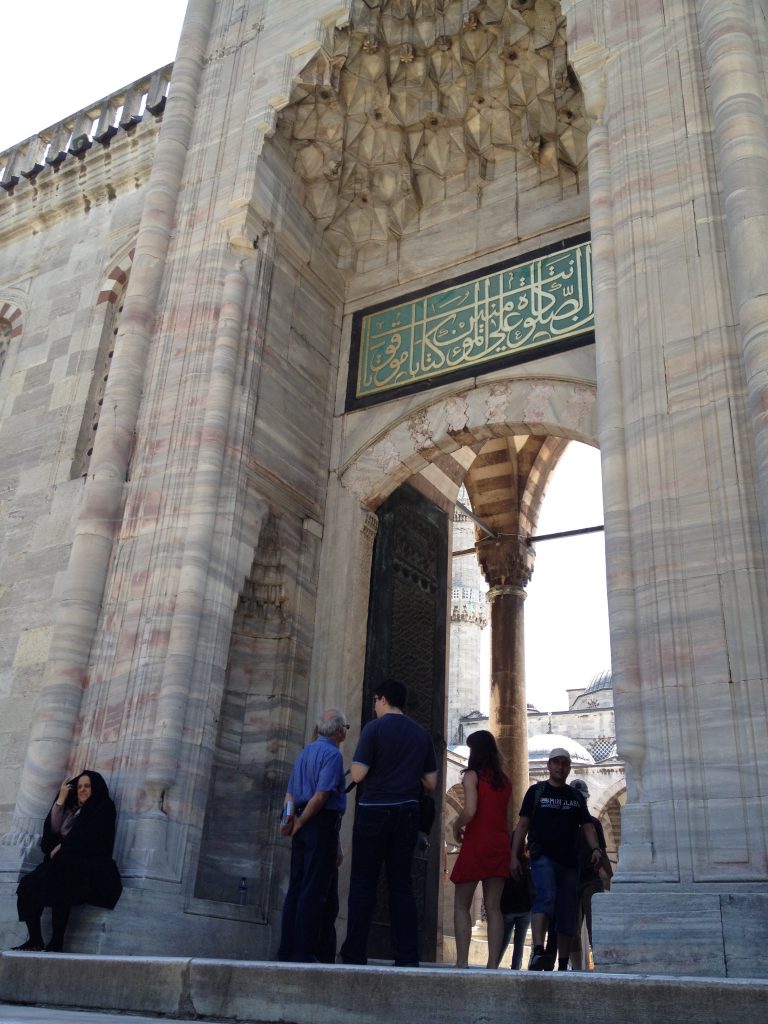 The musk is just there…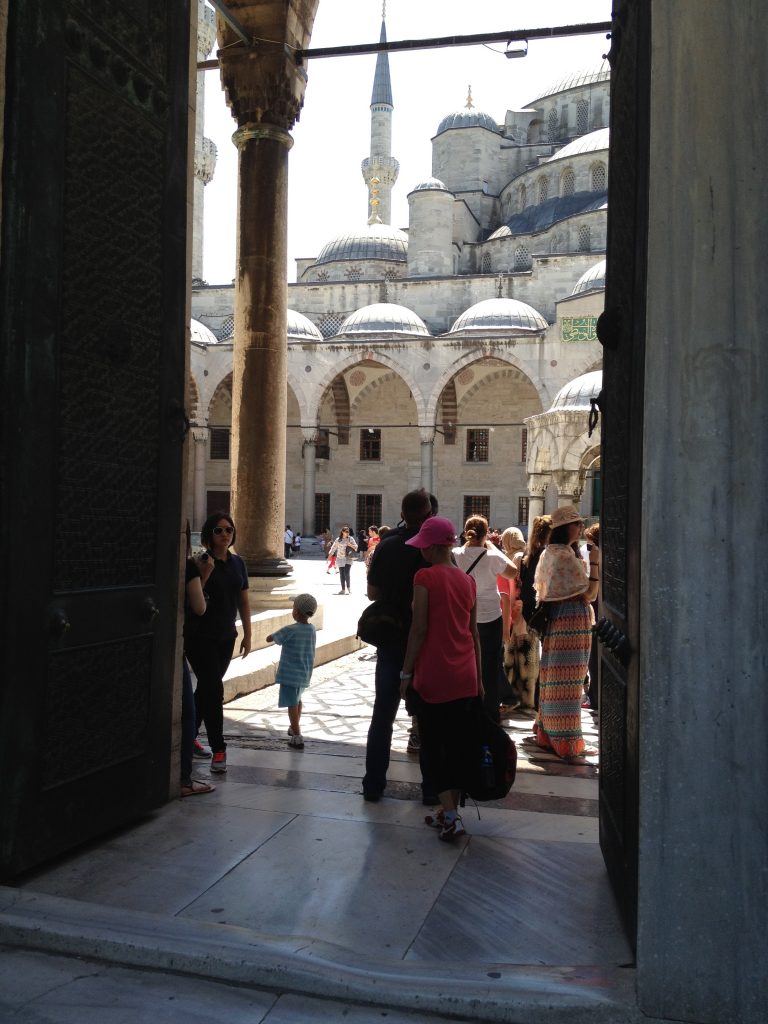 It was so huge! I couldn't take a picture of its whole look but it was definitely much more beautiful than this picture.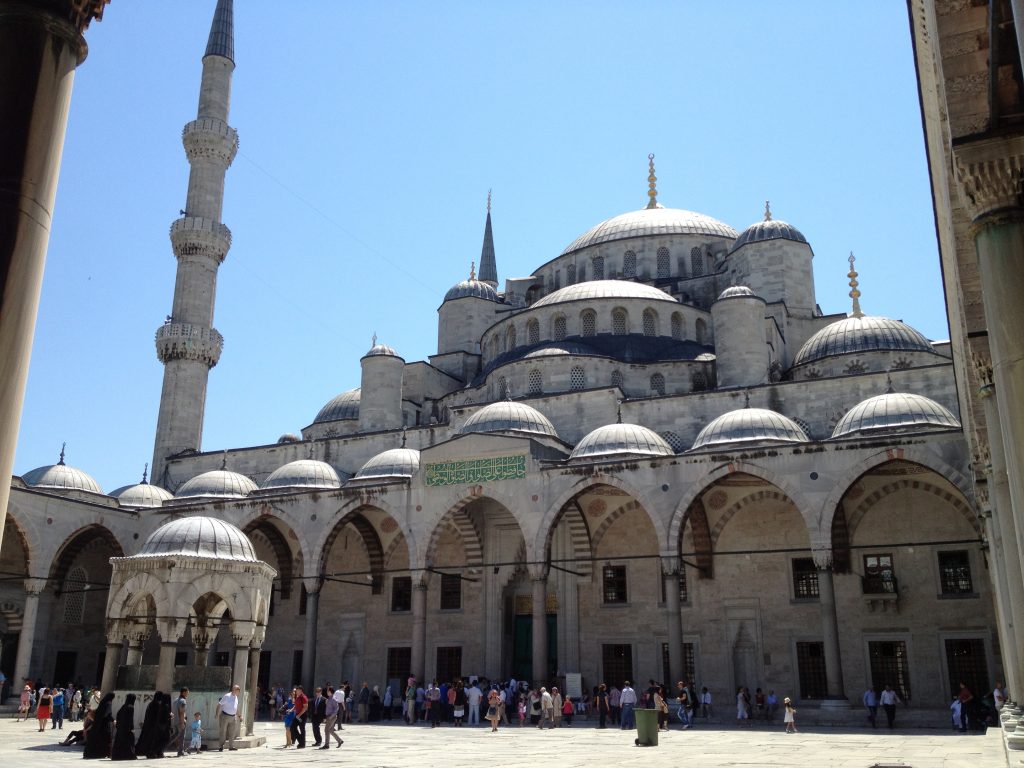 Yard of the musk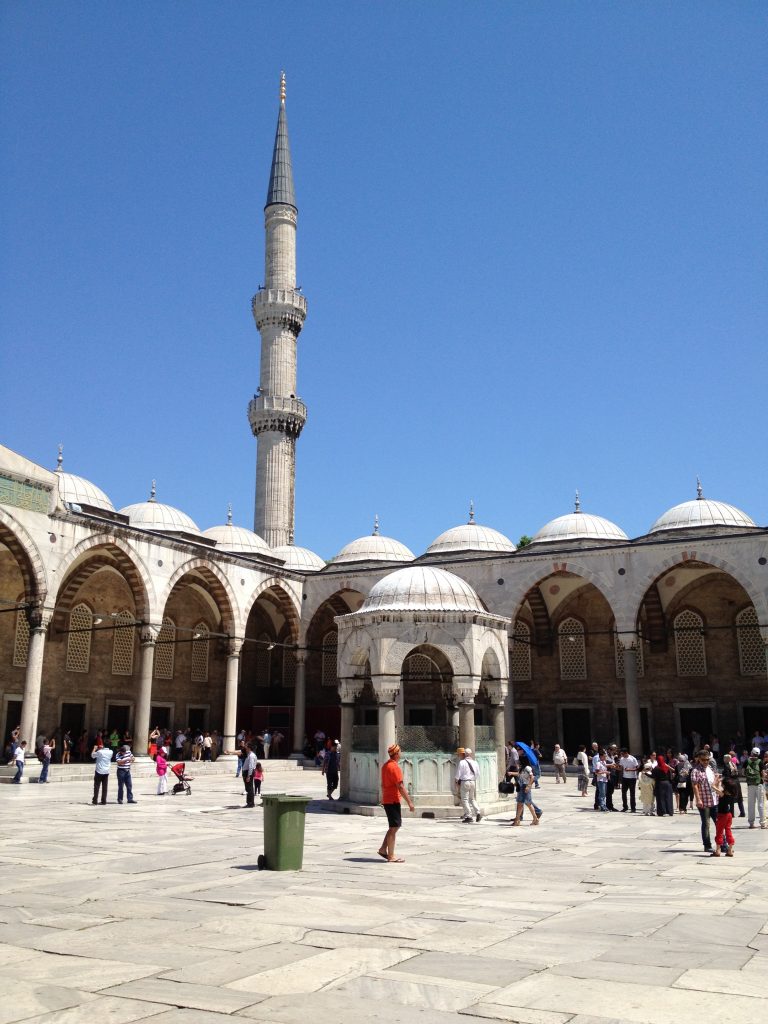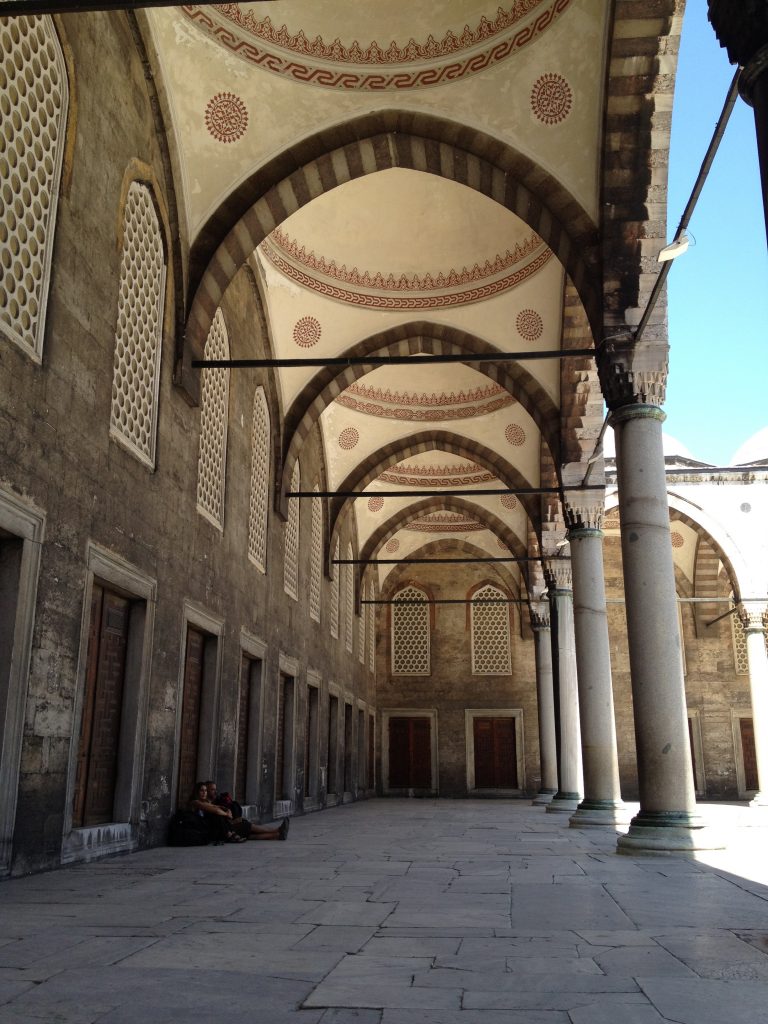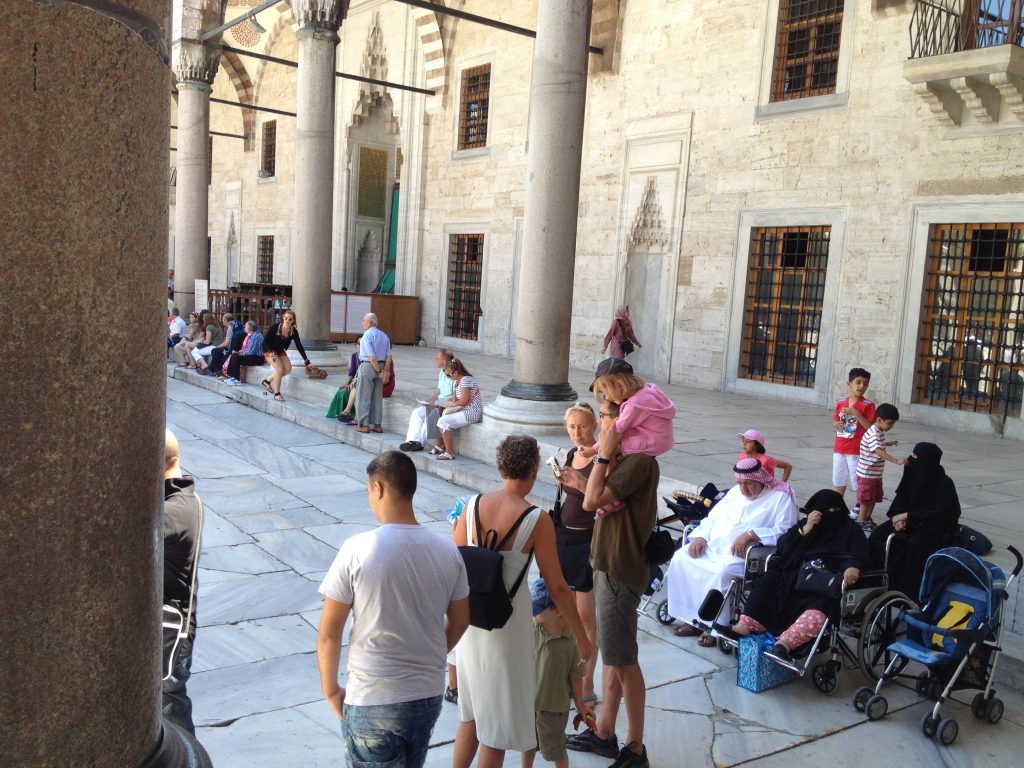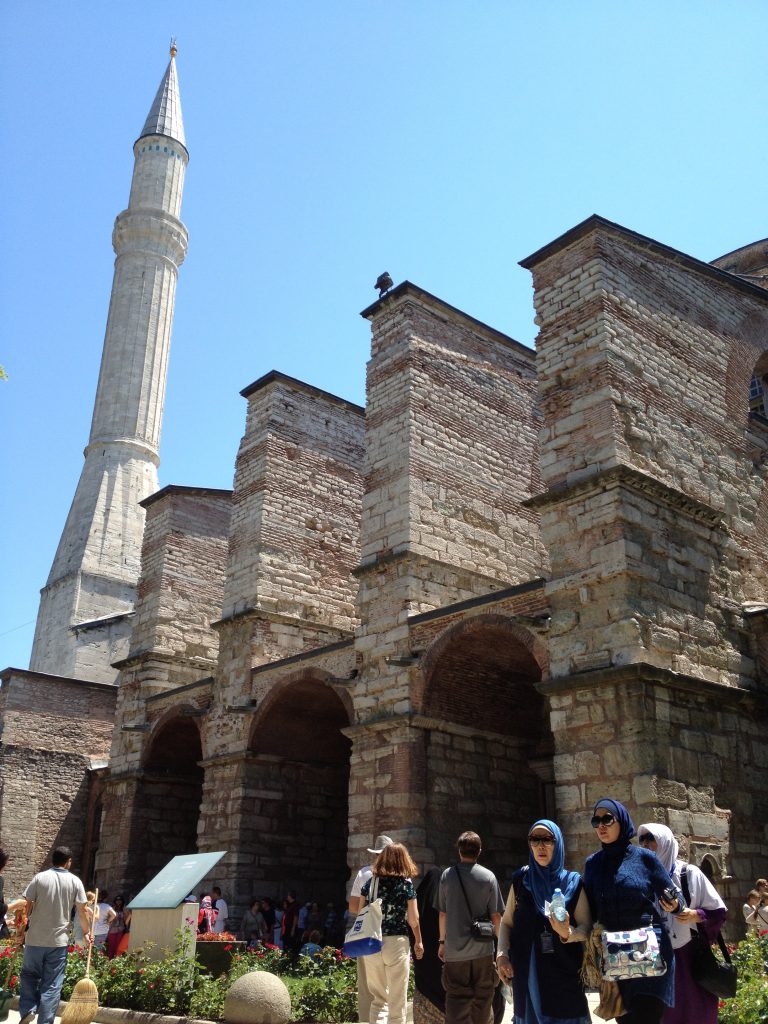 Foreign flowers looked very foreign. Made me feel I'm in a foreign country.
Inside Blue Musk
There were so many chandeliers inside the musk. The world I've never seen were there. I was so impressed. How it could be so beautiful? Mixture of the European culture and the middle east culture creates this artistic world?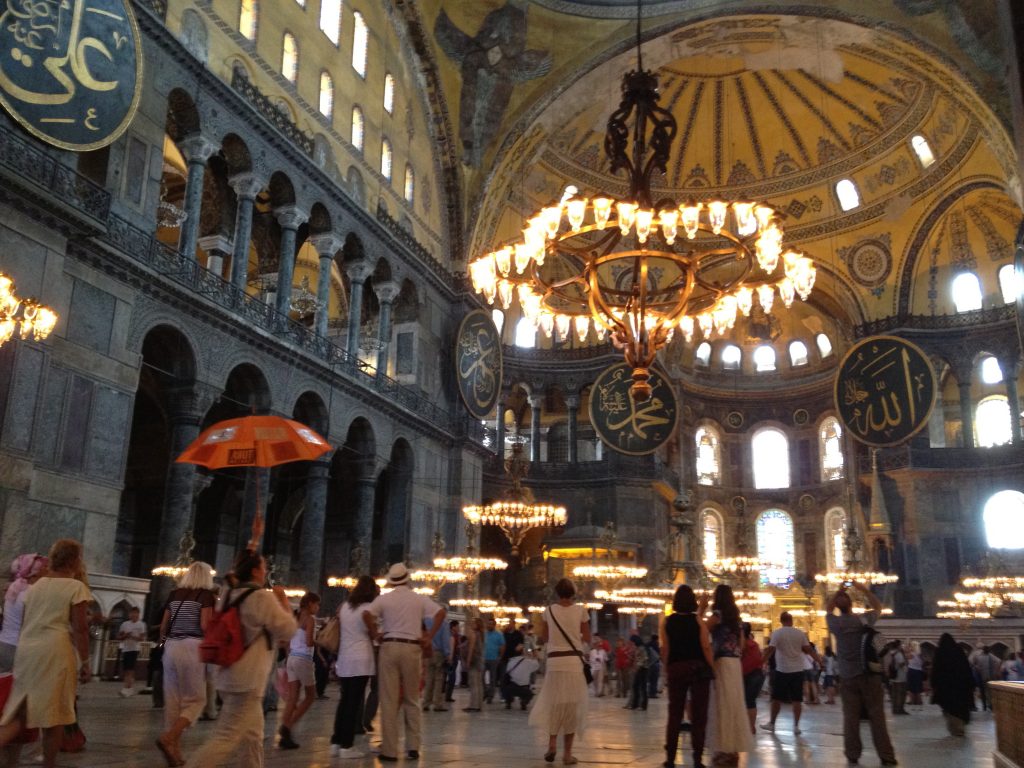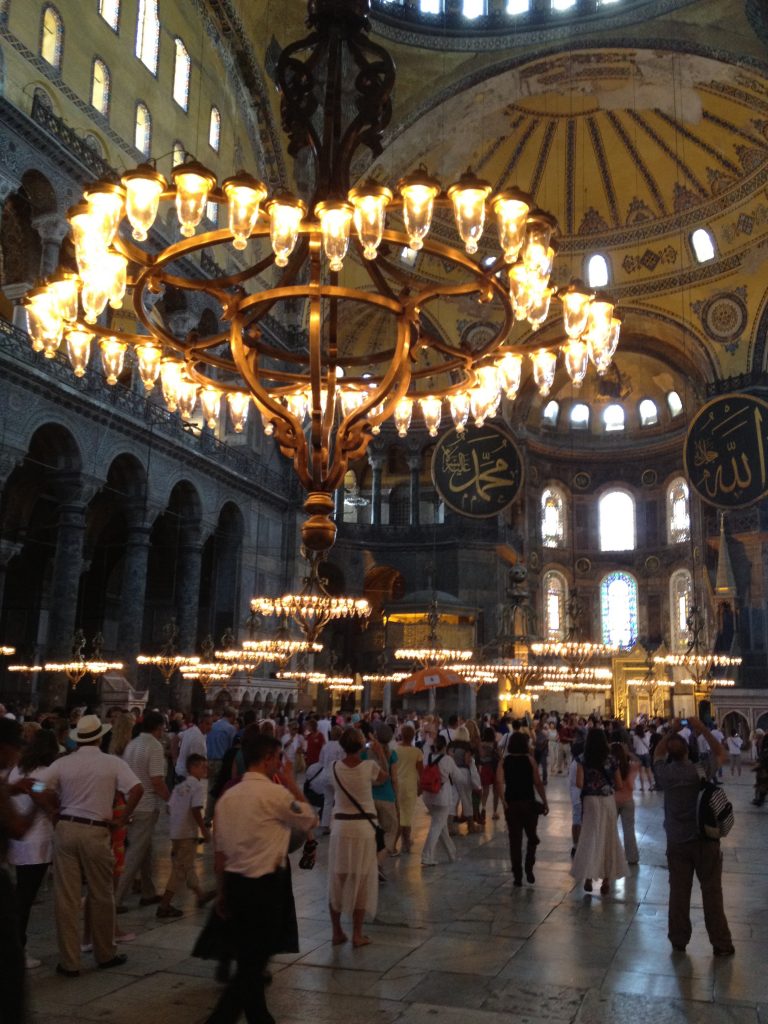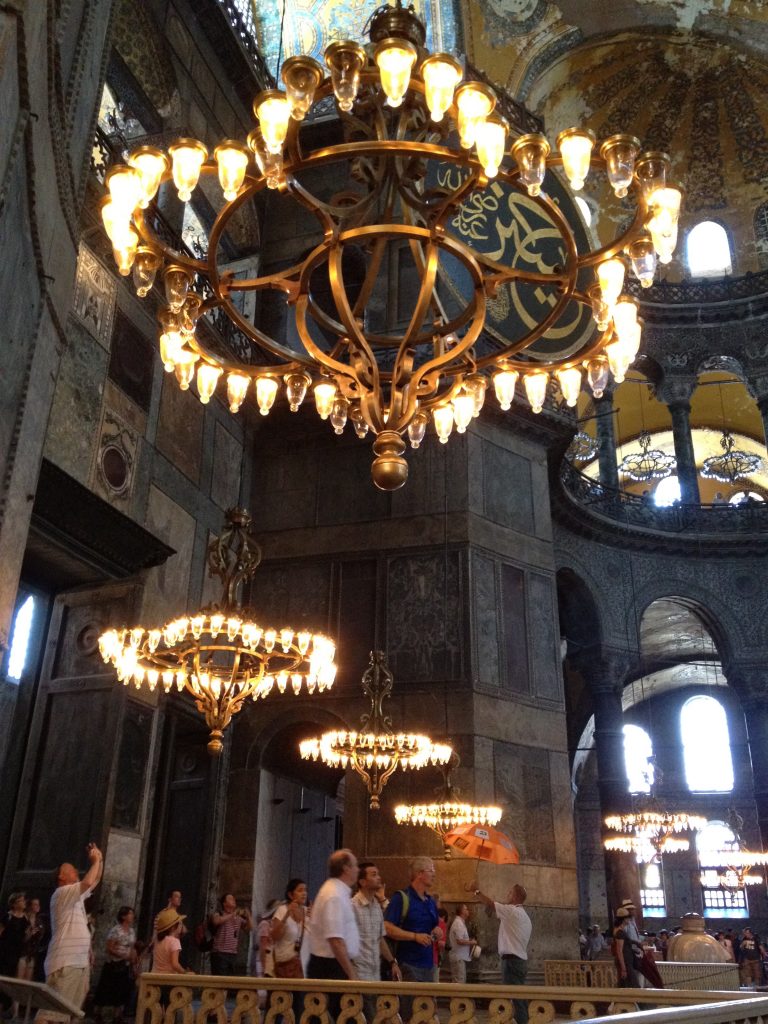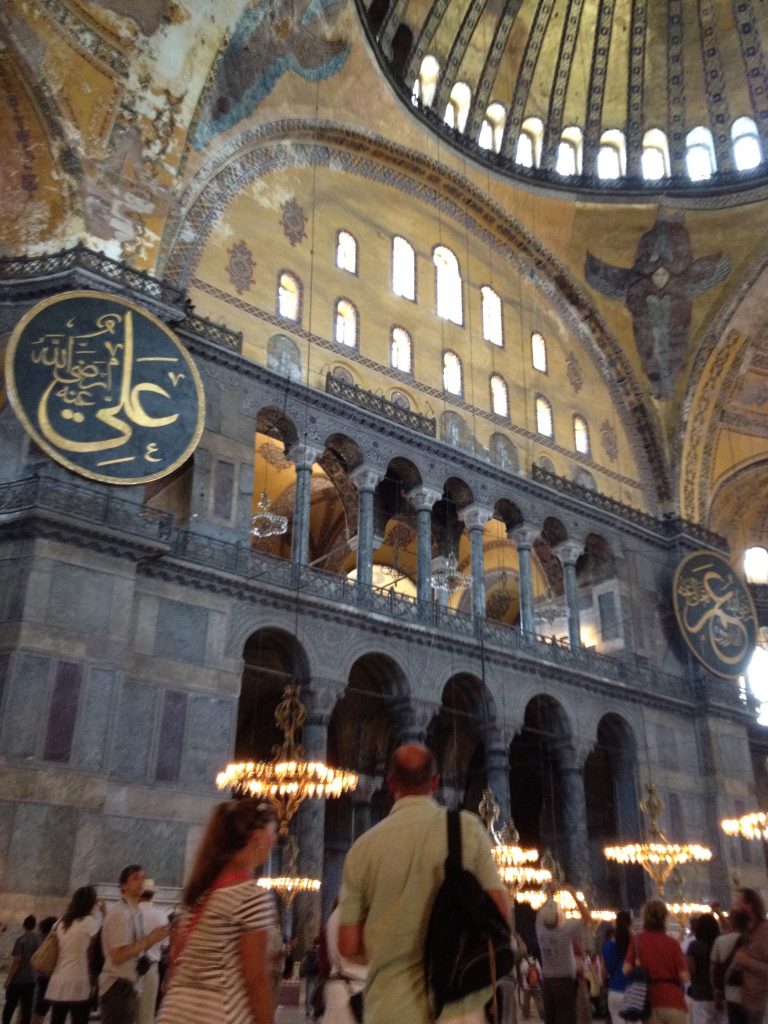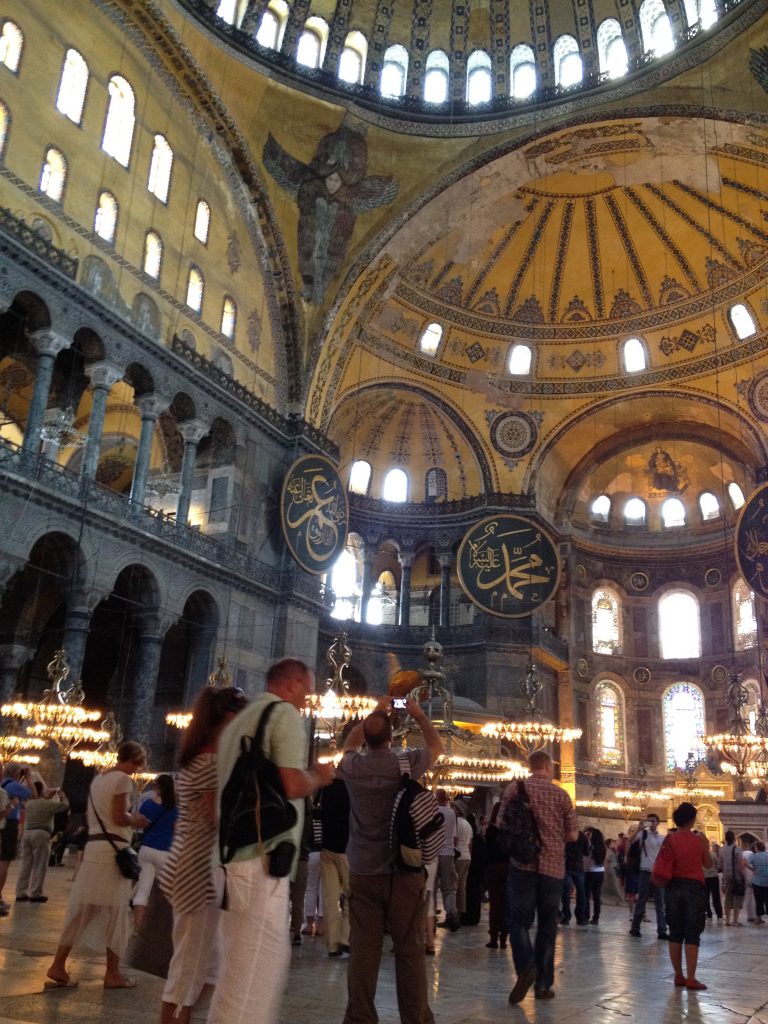 Ceilings and windows design were systematic. It's like as if I was in a different planet. Much different from other musks or churches.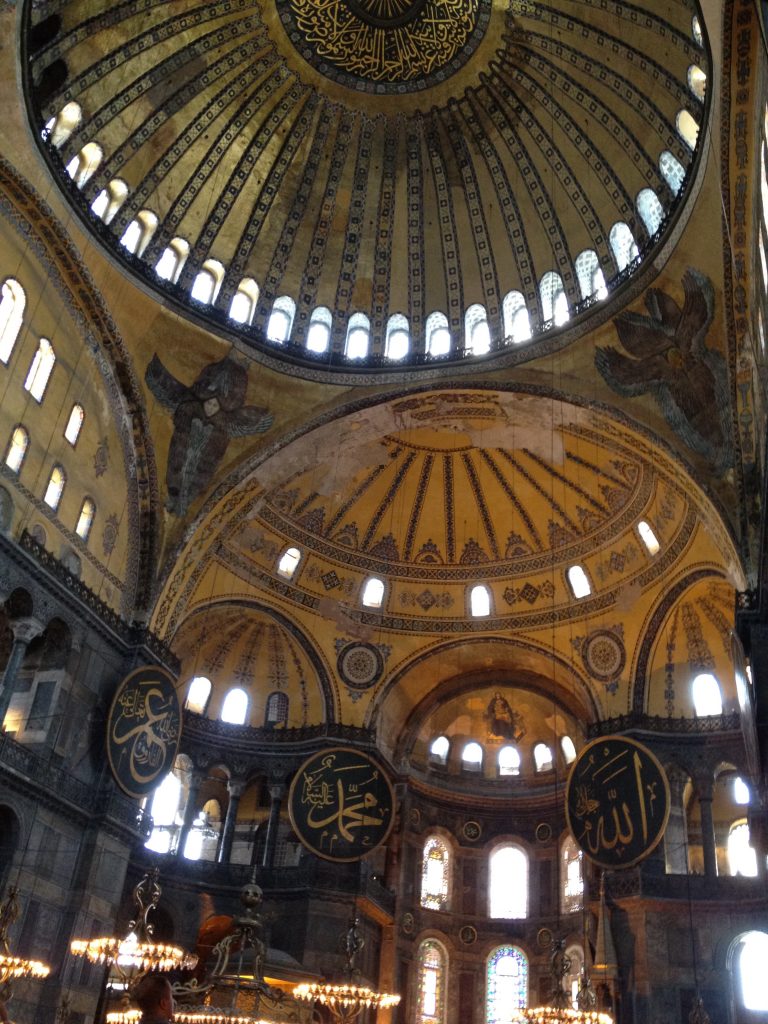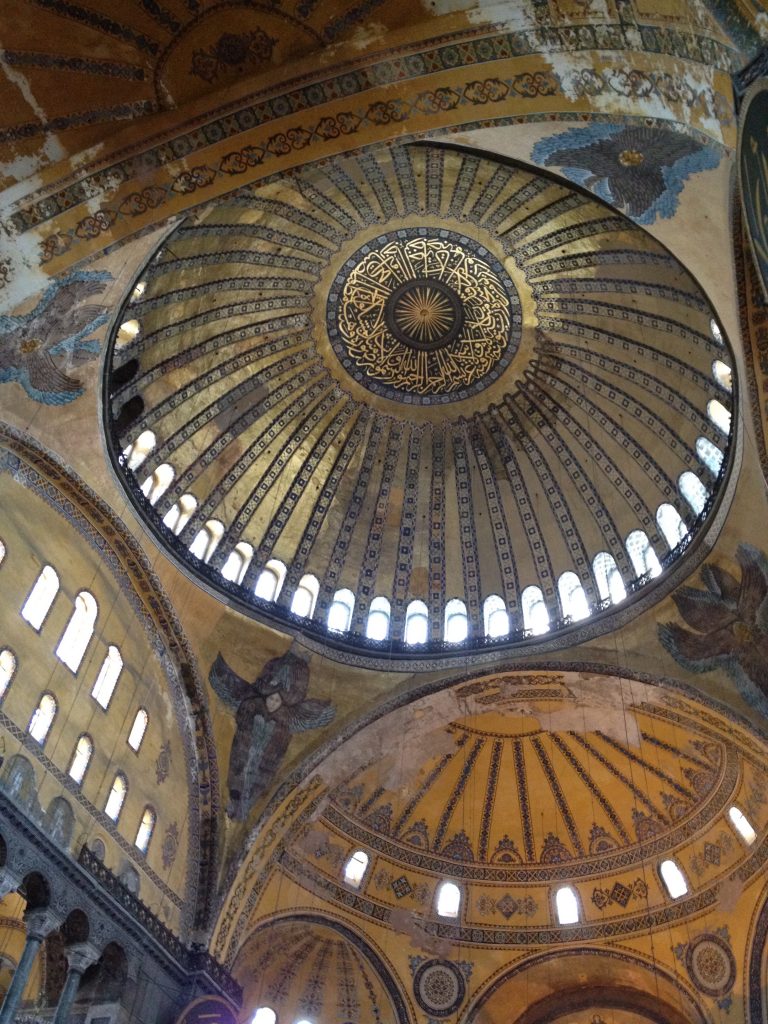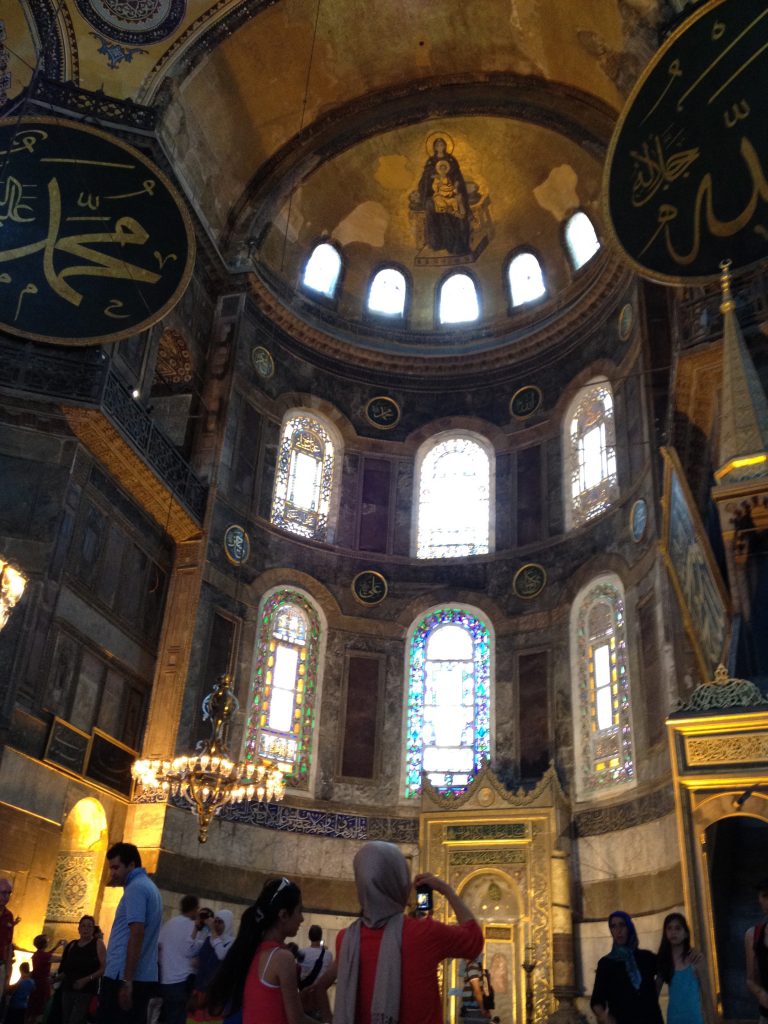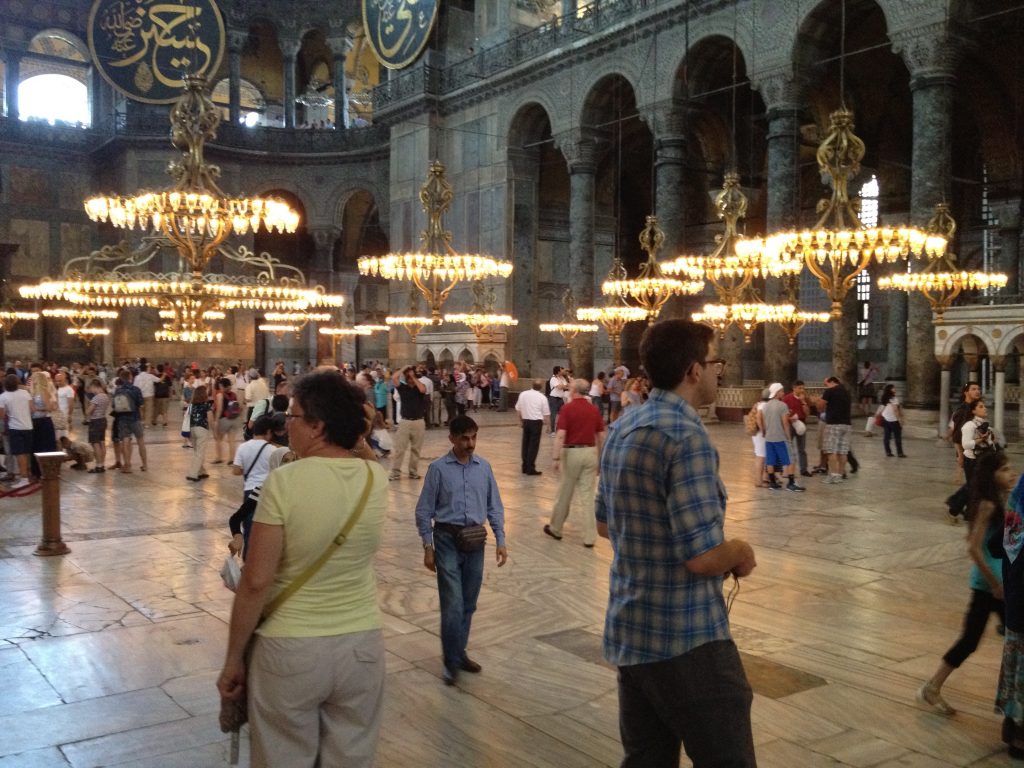 Chandelier design is so unique and I love the design of the space too.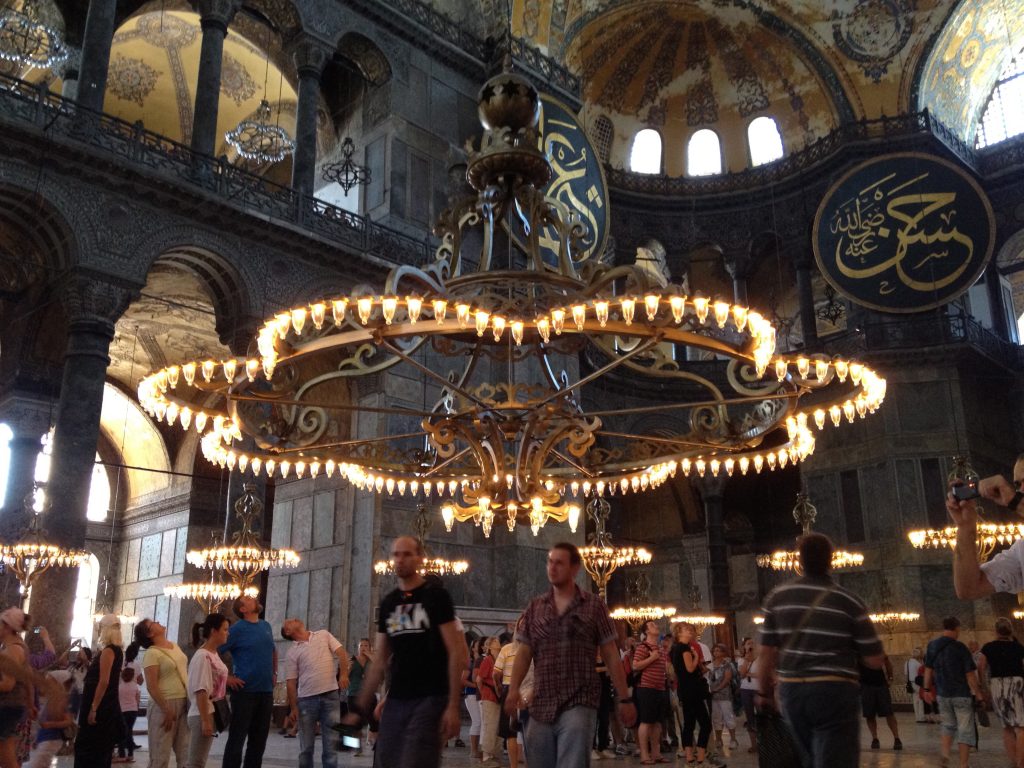 Um, it was so hard to take a nice picture of the Blue musk. Must visit there and feel by yourself. It would pay back much more than the air ticket you pay I believe.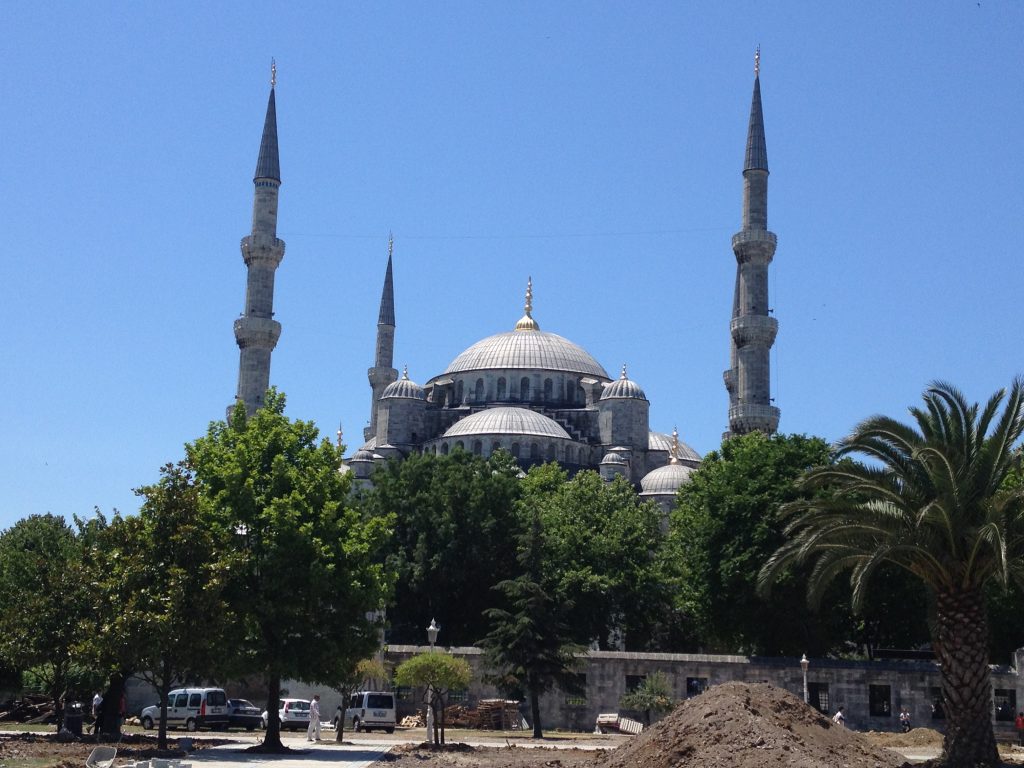 Underground of the musk? I forgot what those pictures were..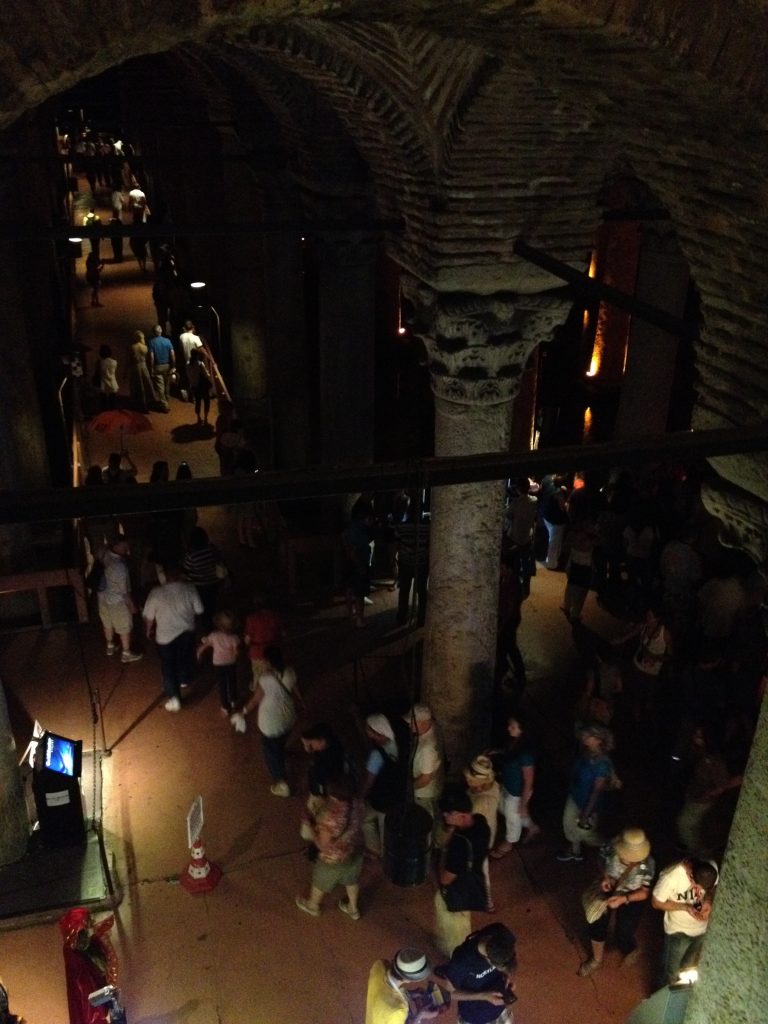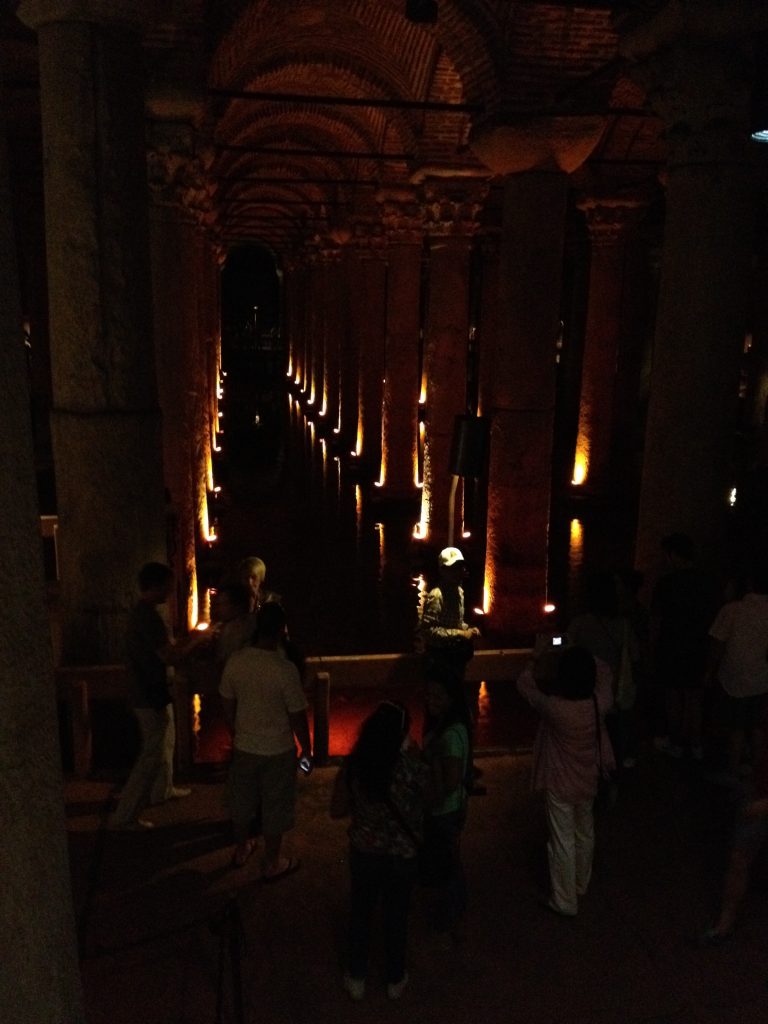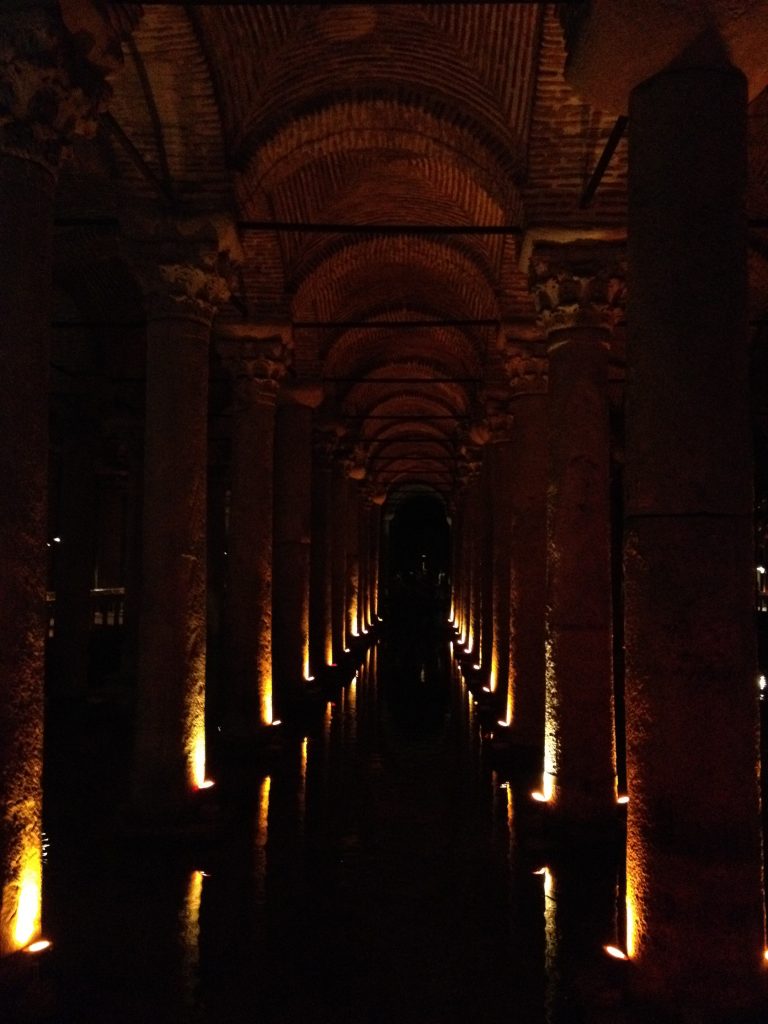 The sea was blue this much. Turkish blue world fills me out. I've never visited any country that fills me like this by just seeing the sea. It's the most beautiful blue in the world.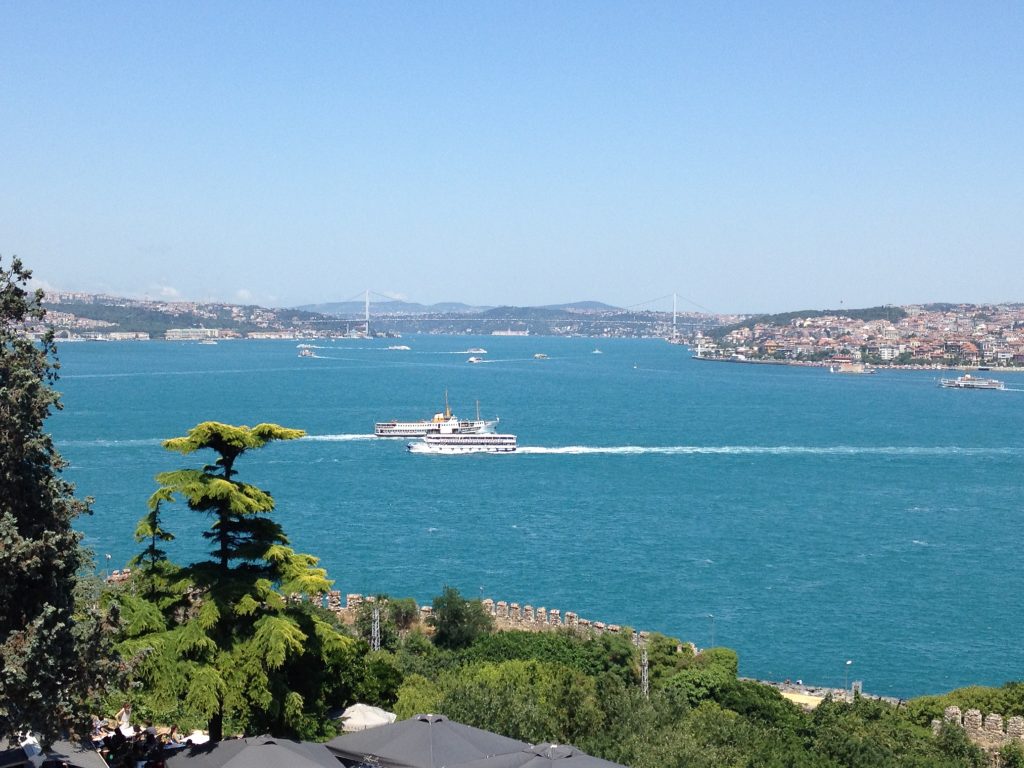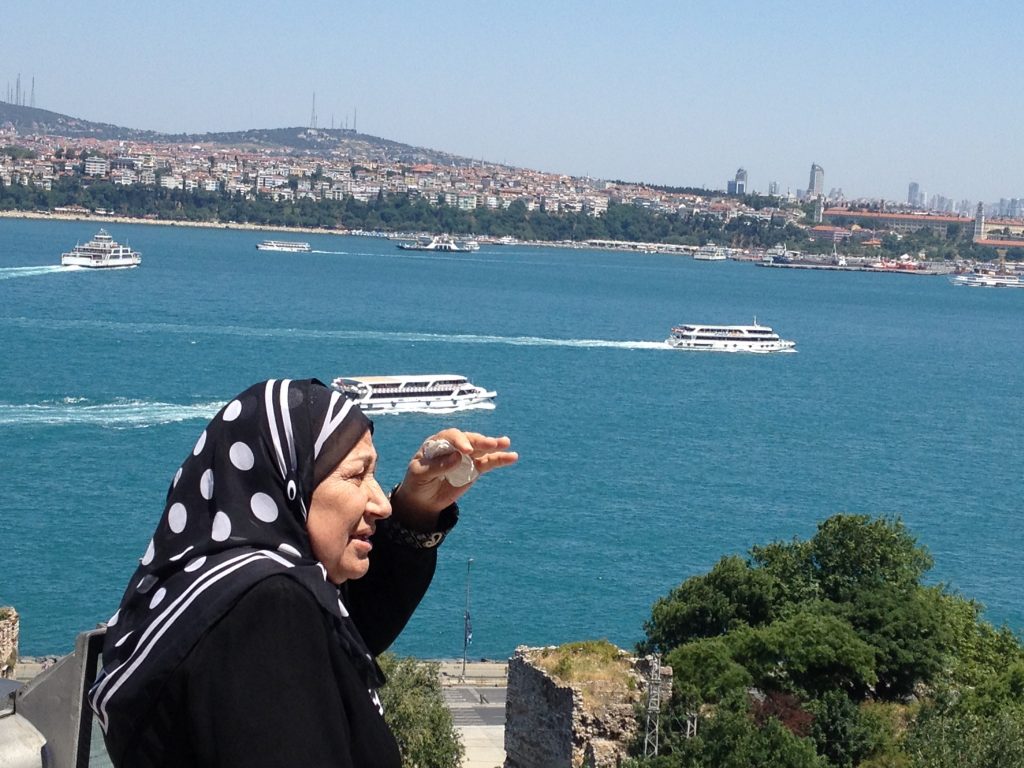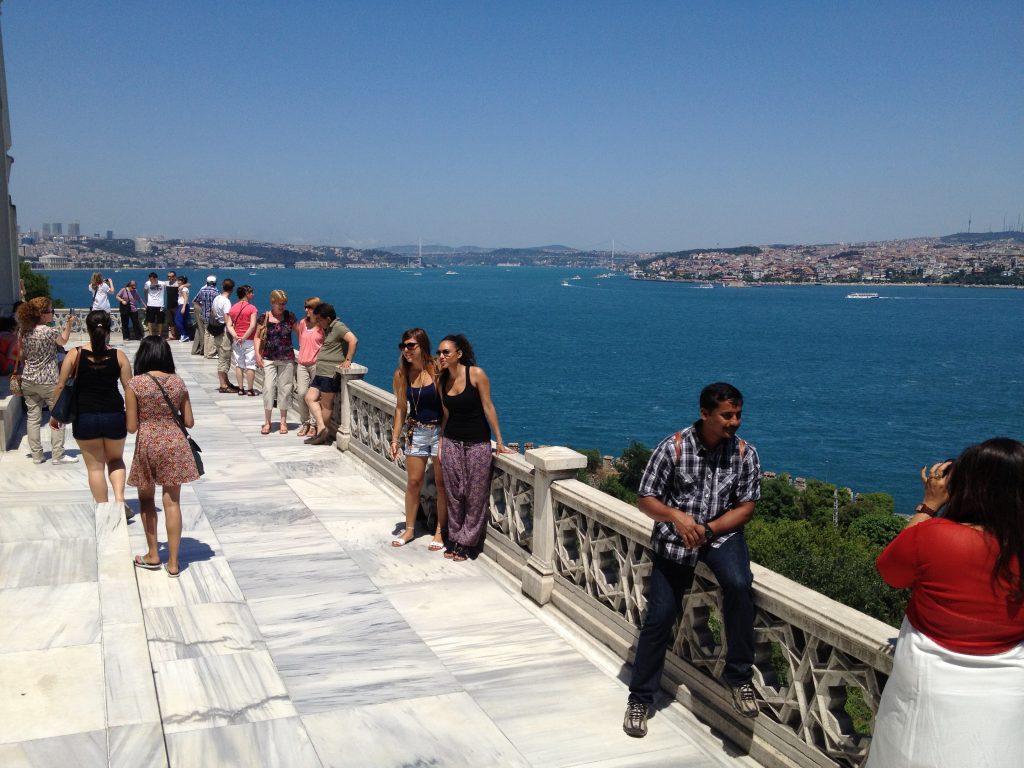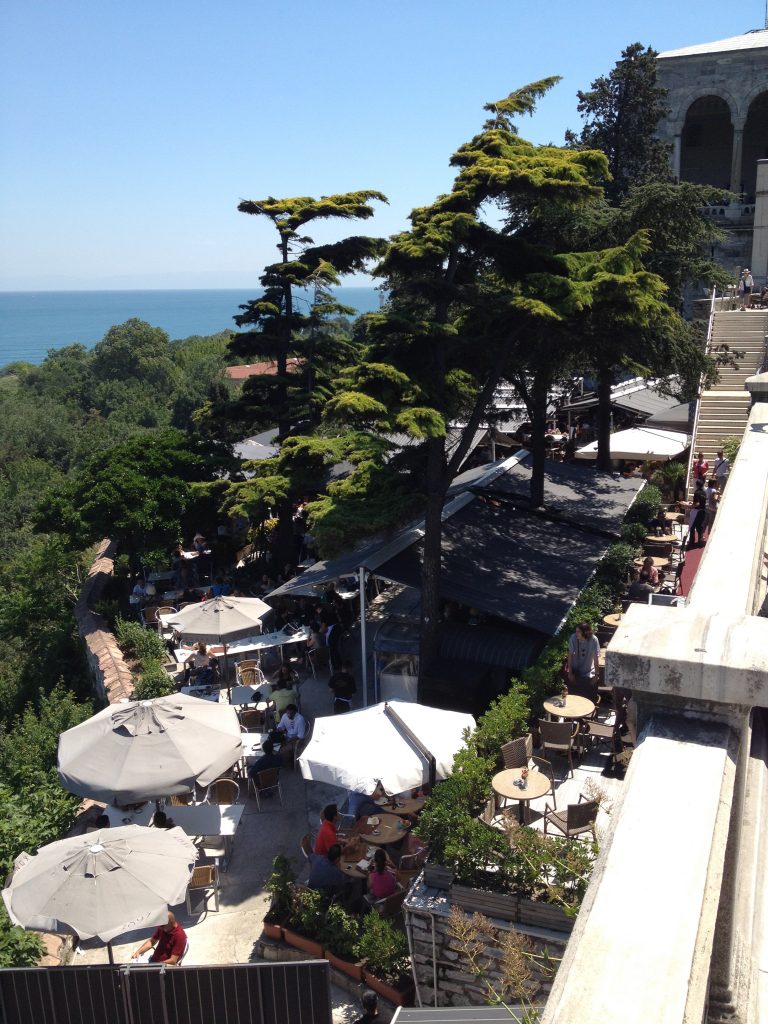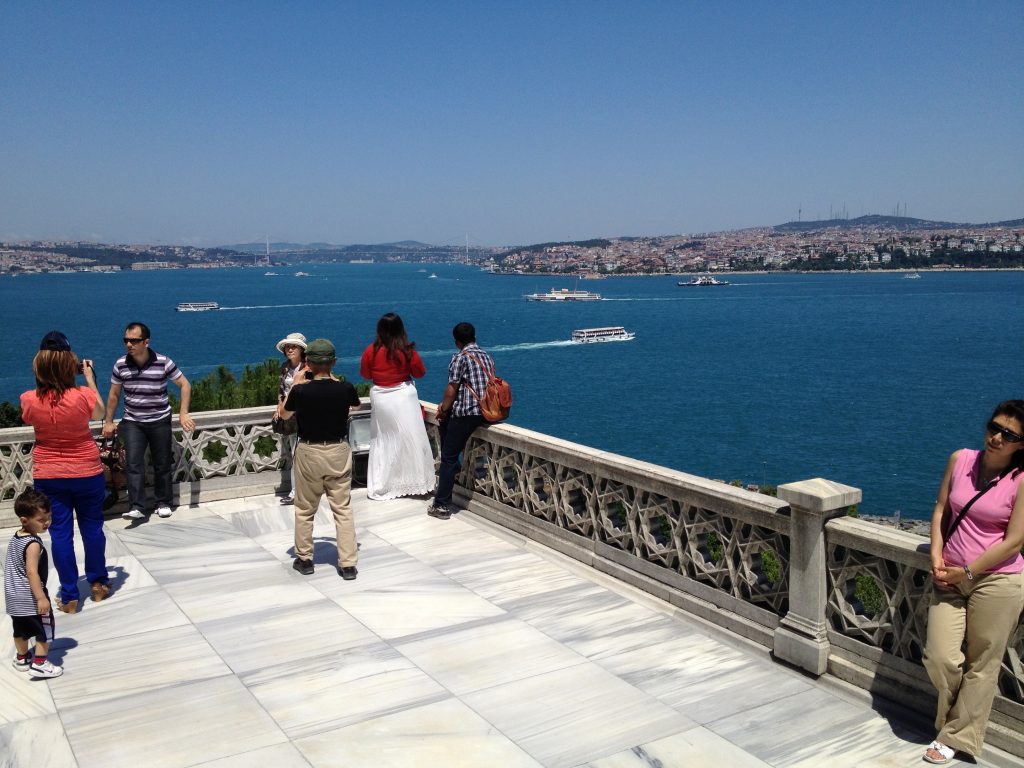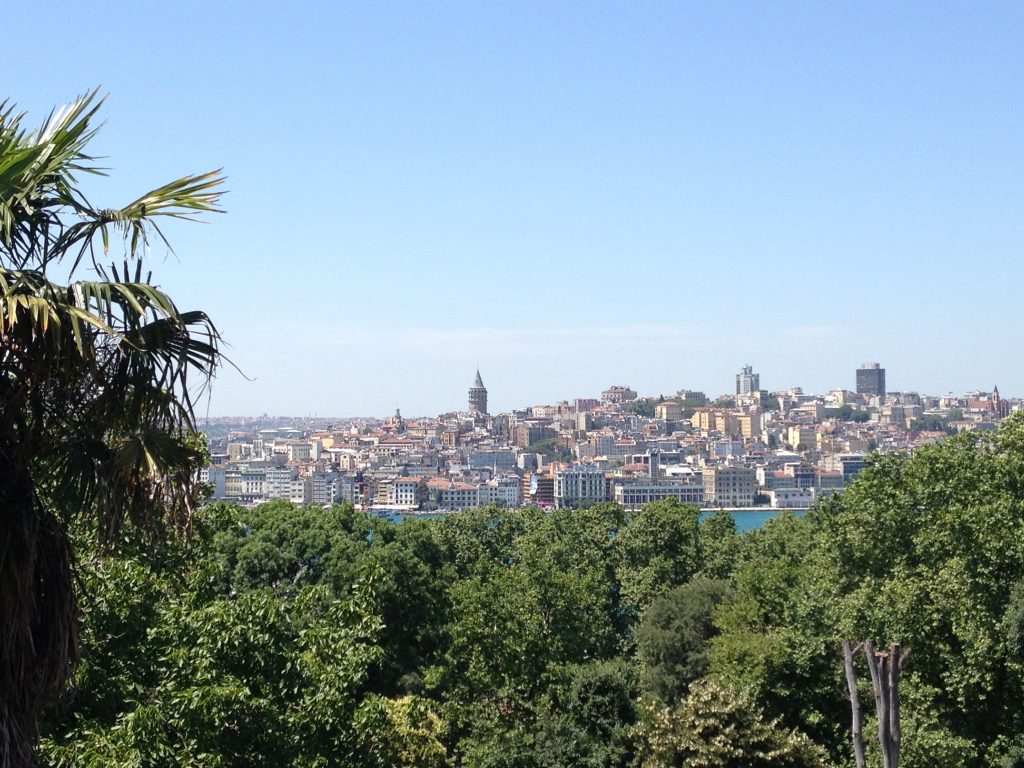 Market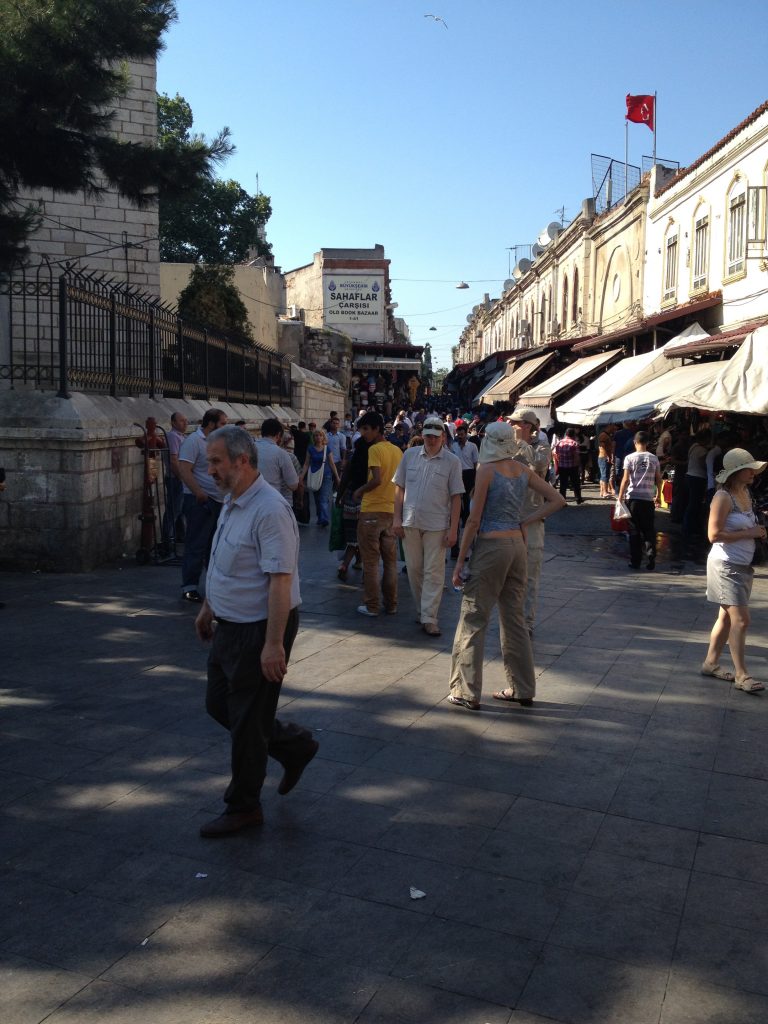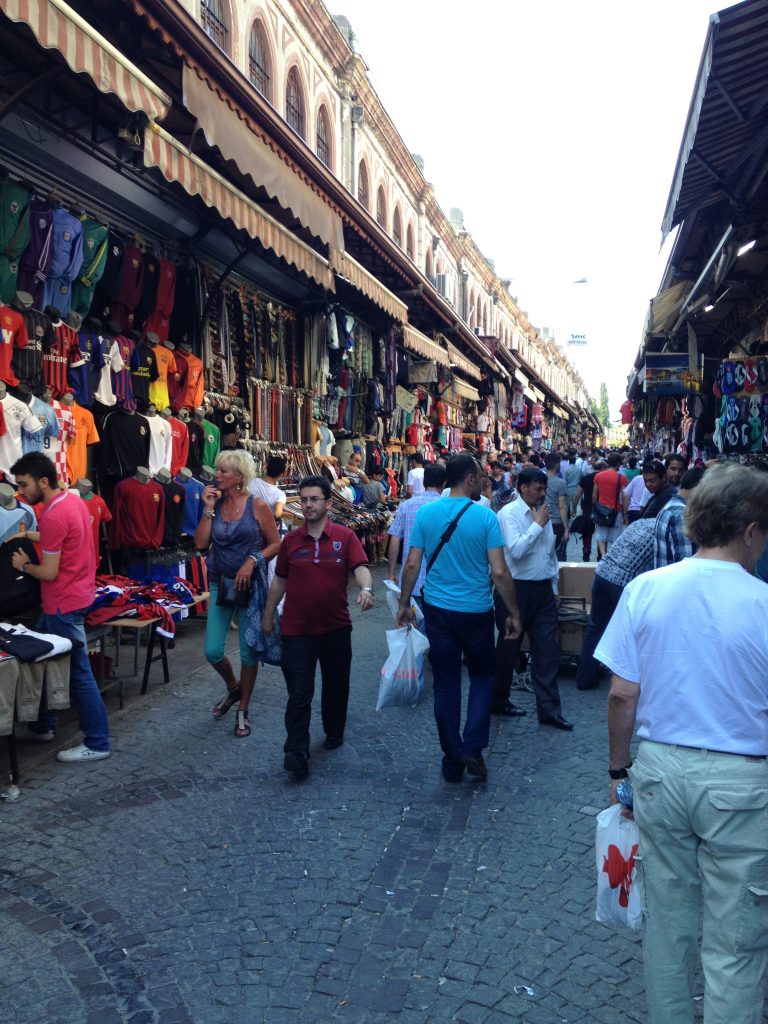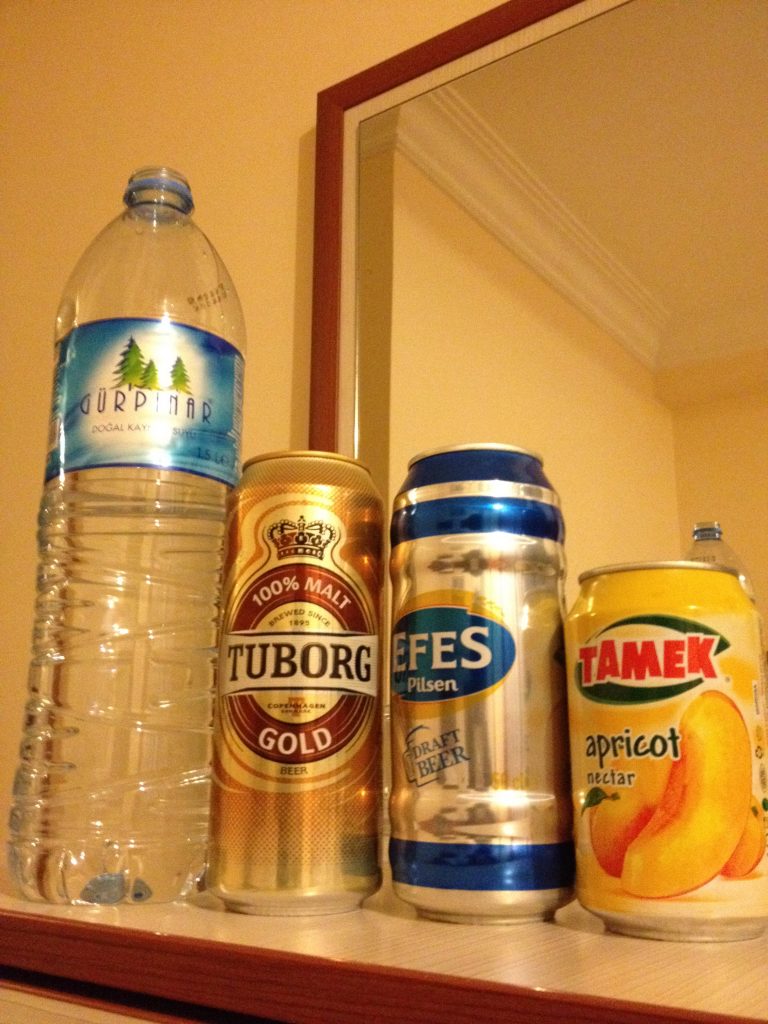 Turkish ice cream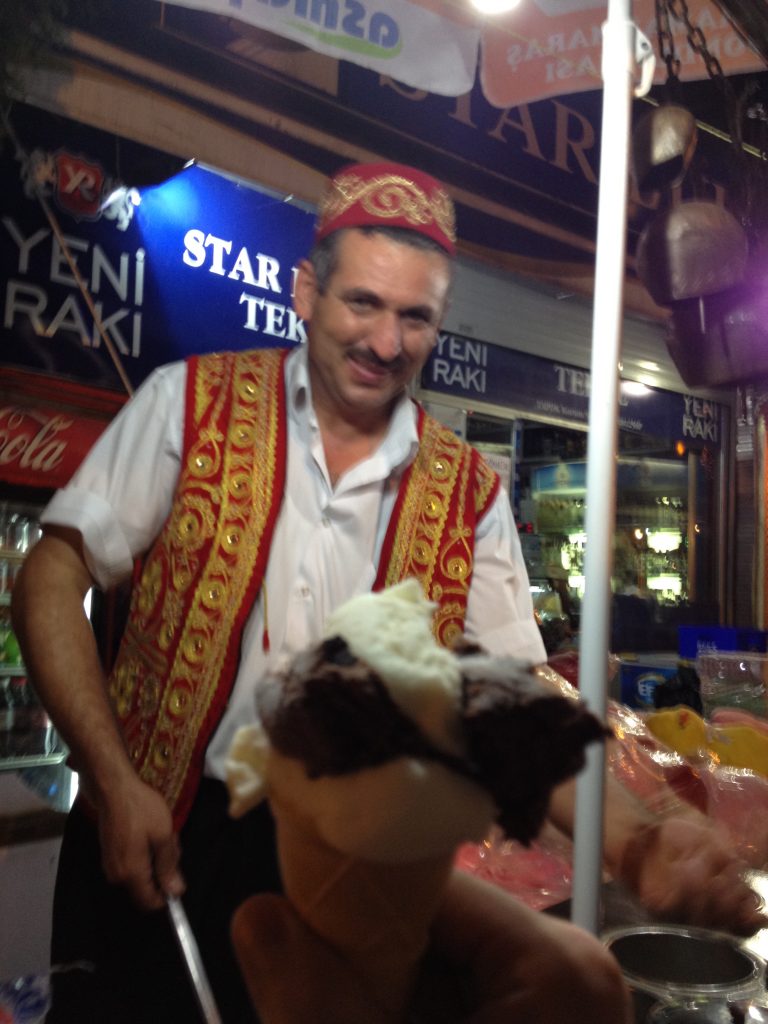 The guy cunningly pull his hand back very fast just before the boy catches the corn and he repeated it over and over. Every time the customer is about to reach the cone, the server would do this many times for making smiles.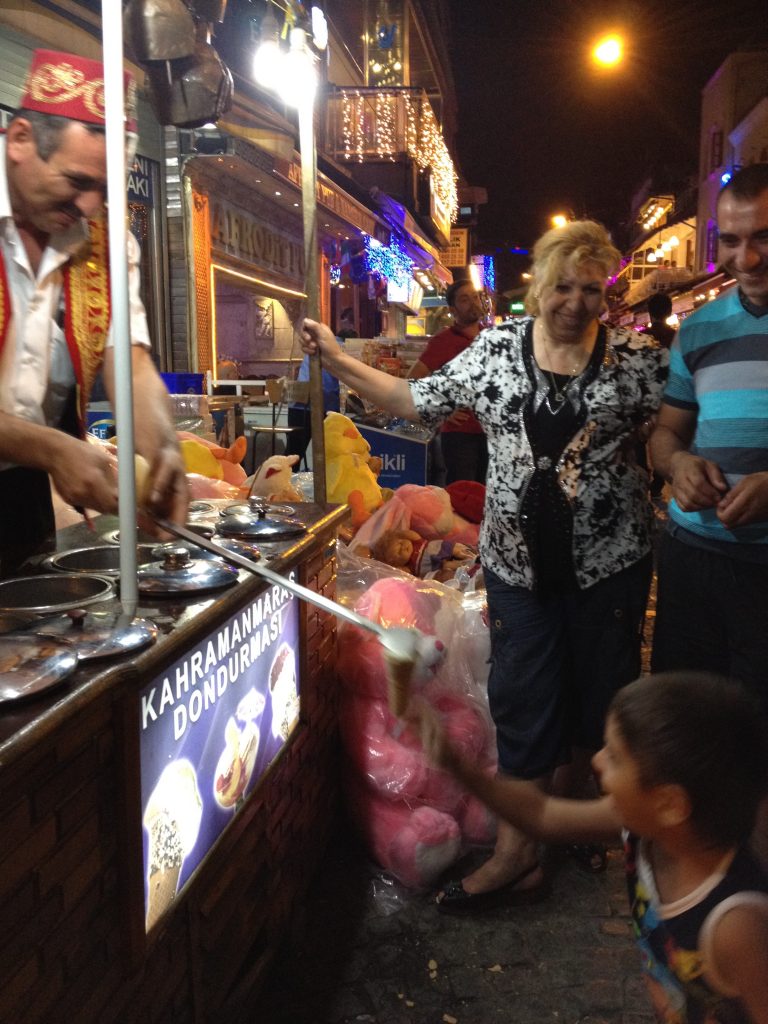 Restaurants were fulled with many people.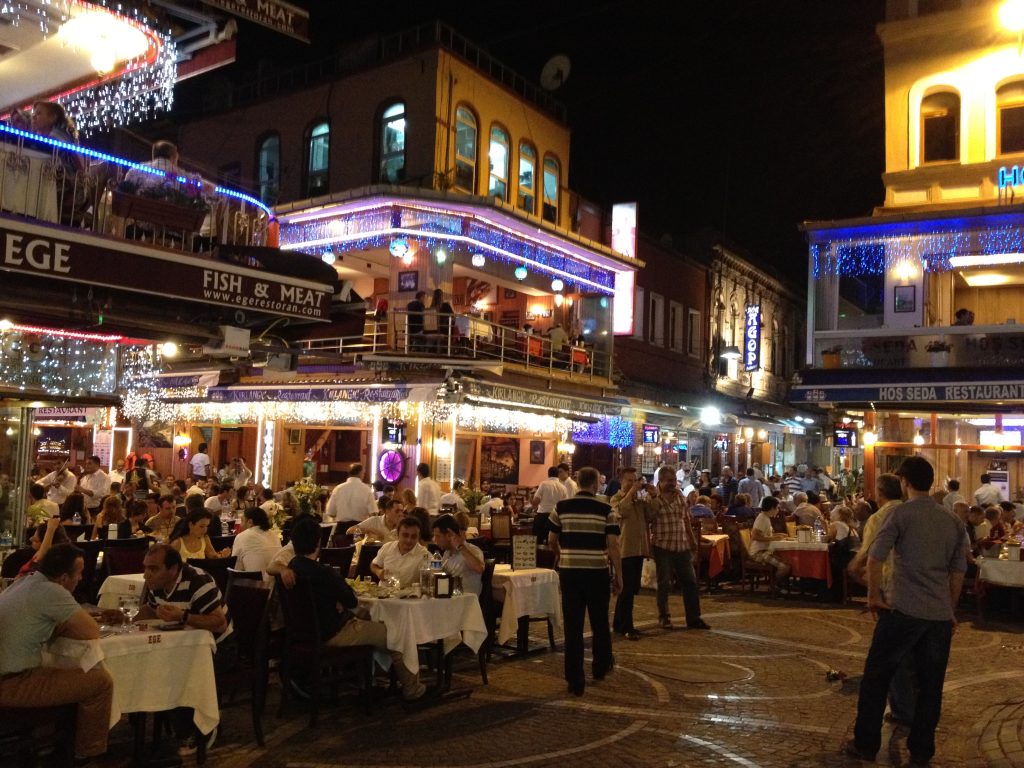 On my way back to my hotel, I saw the musk in the light.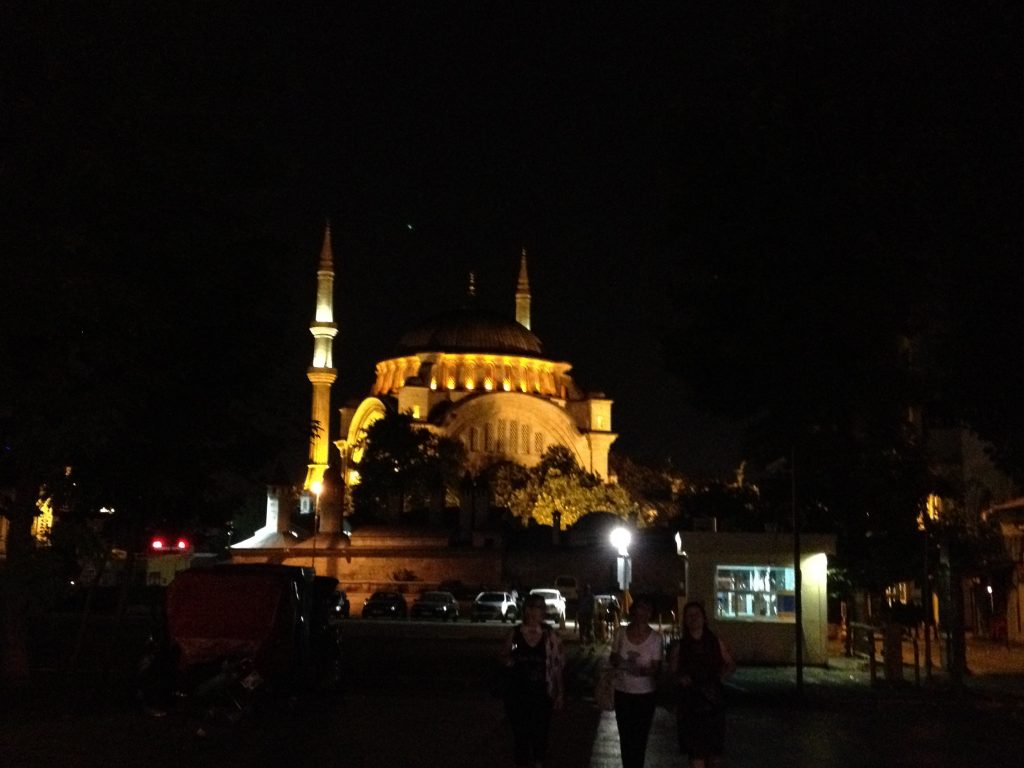 Looked like a different musk. I also like this way at night.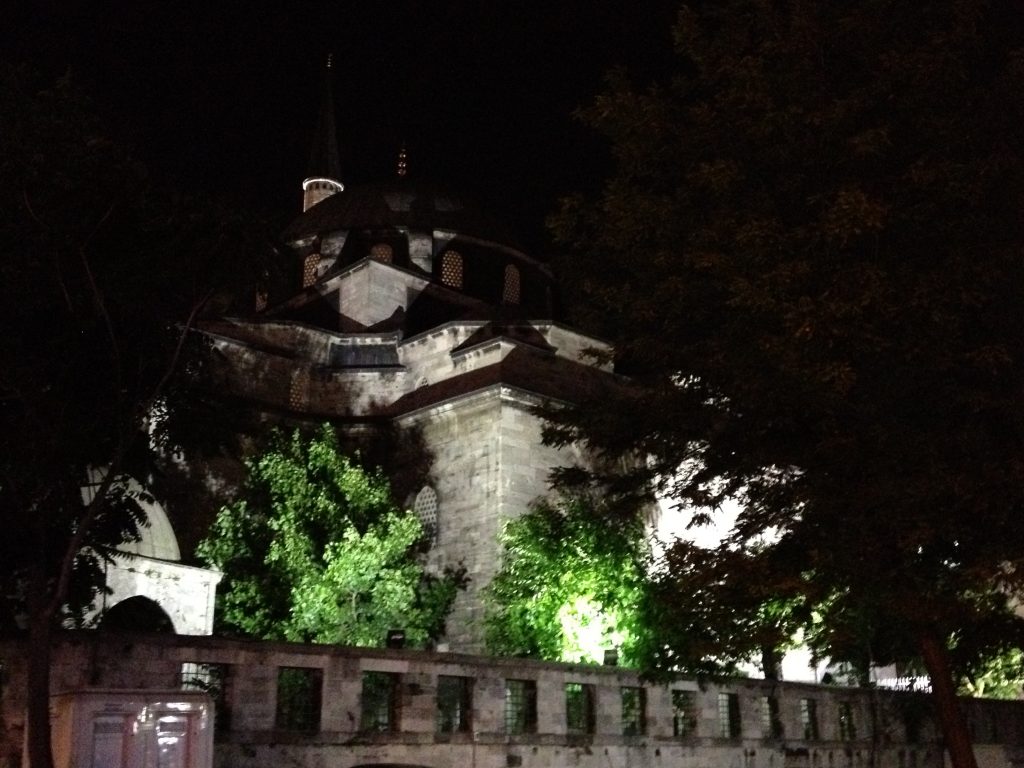 A cat alone, she is watching into the air. What are you looking at?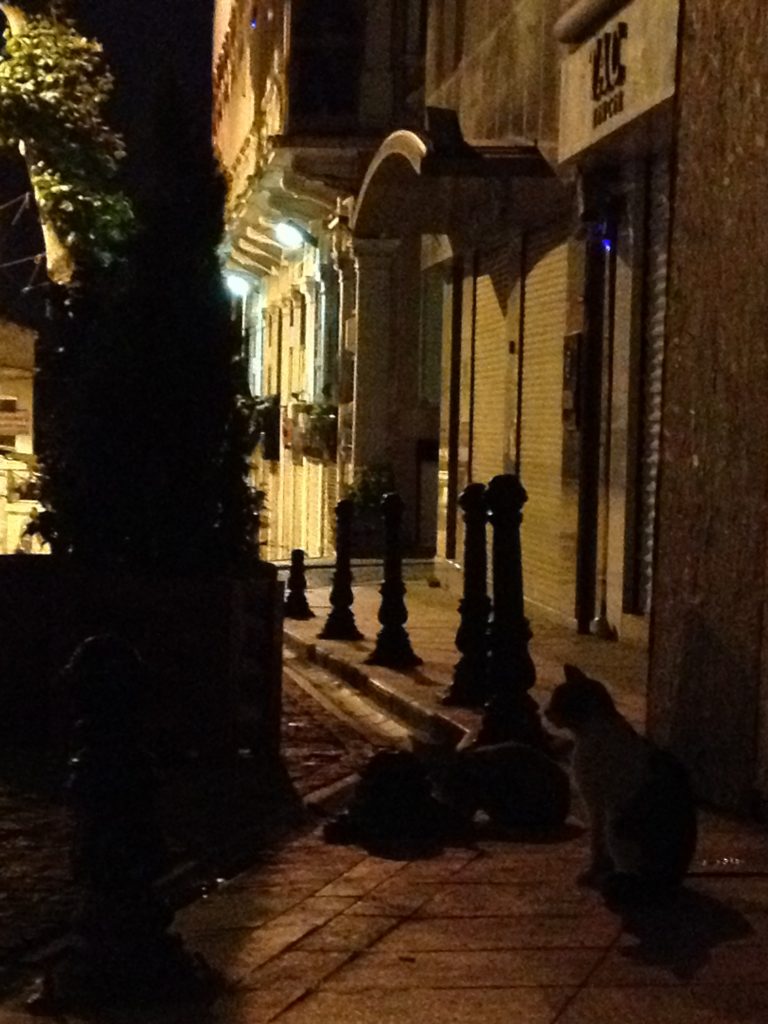 Turkish cats look different, they must understand Turkish language.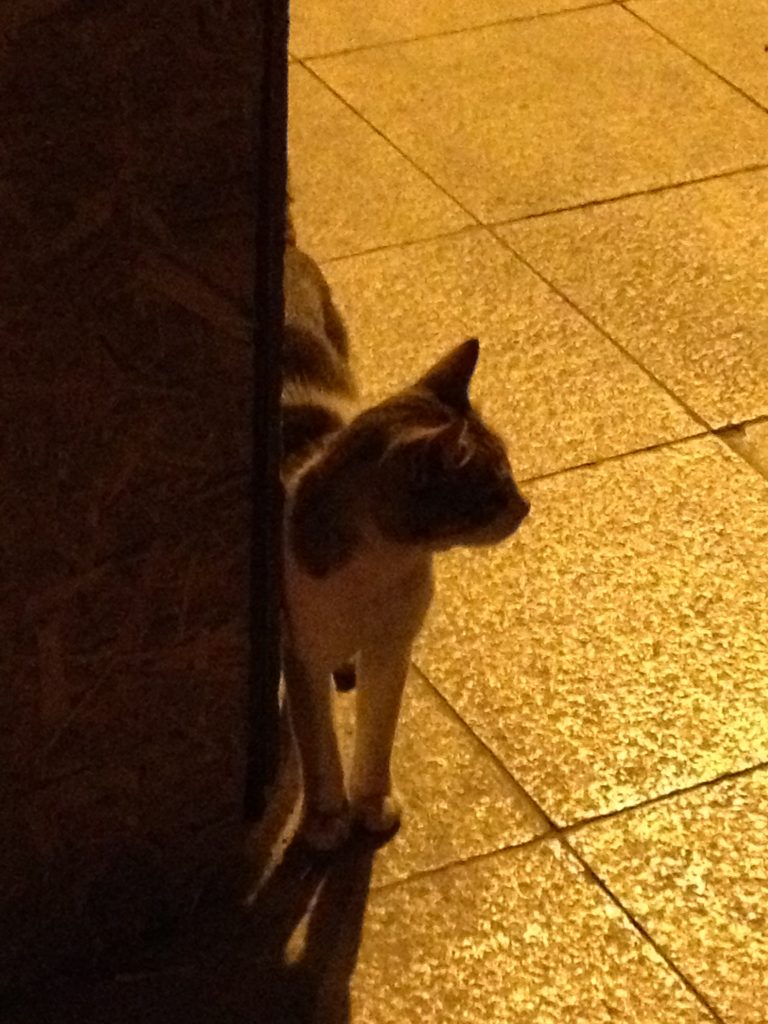 Trains comes and goes. It's a developed country.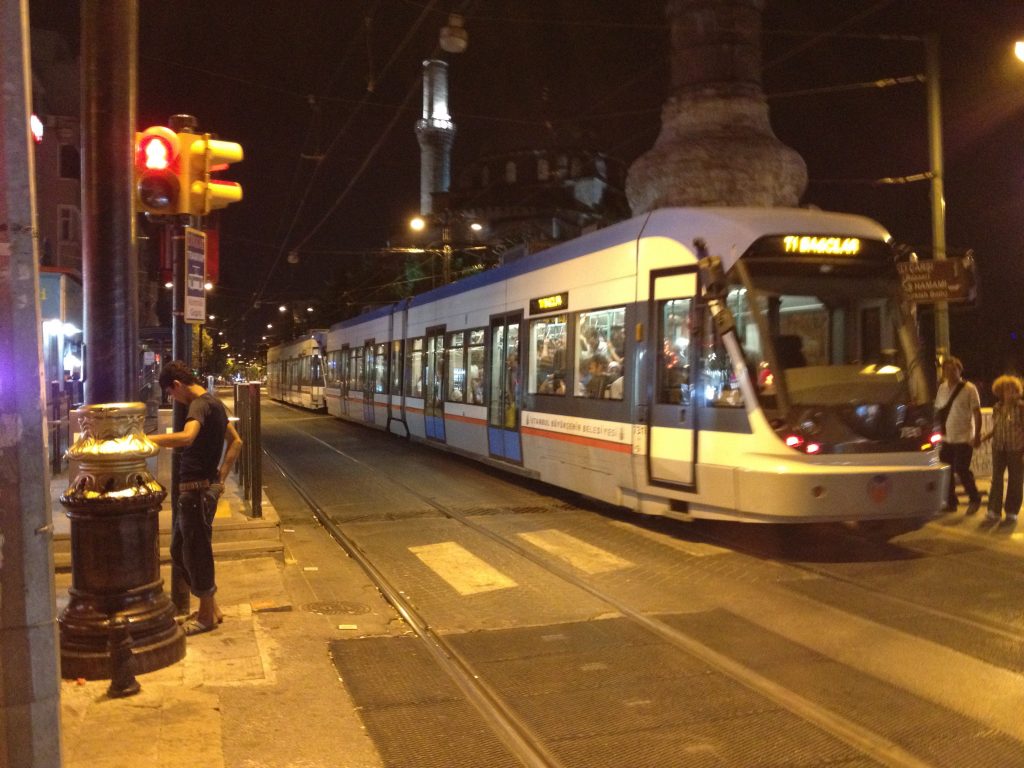 Cakes, I didn't have any but looked nice. Looked they were taller and bigger than the usual type of cakes in other countries.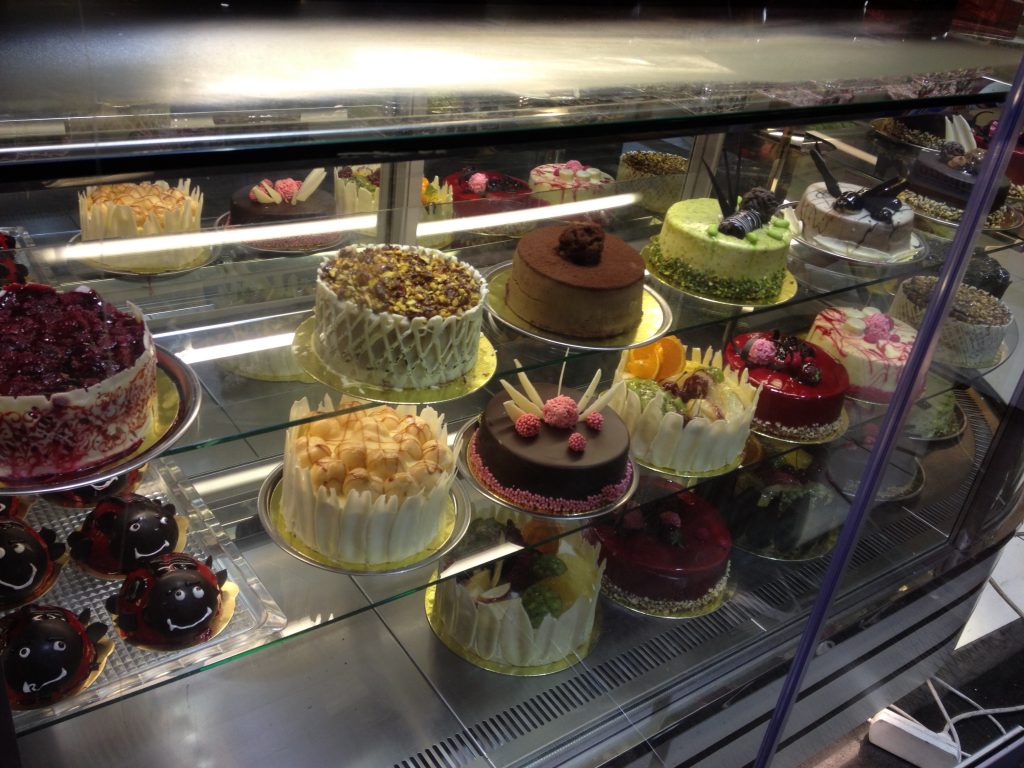 Dinner. Yogurt with cucumber, it's very Turkish for me. everything was unique and special. I enjoyed them much.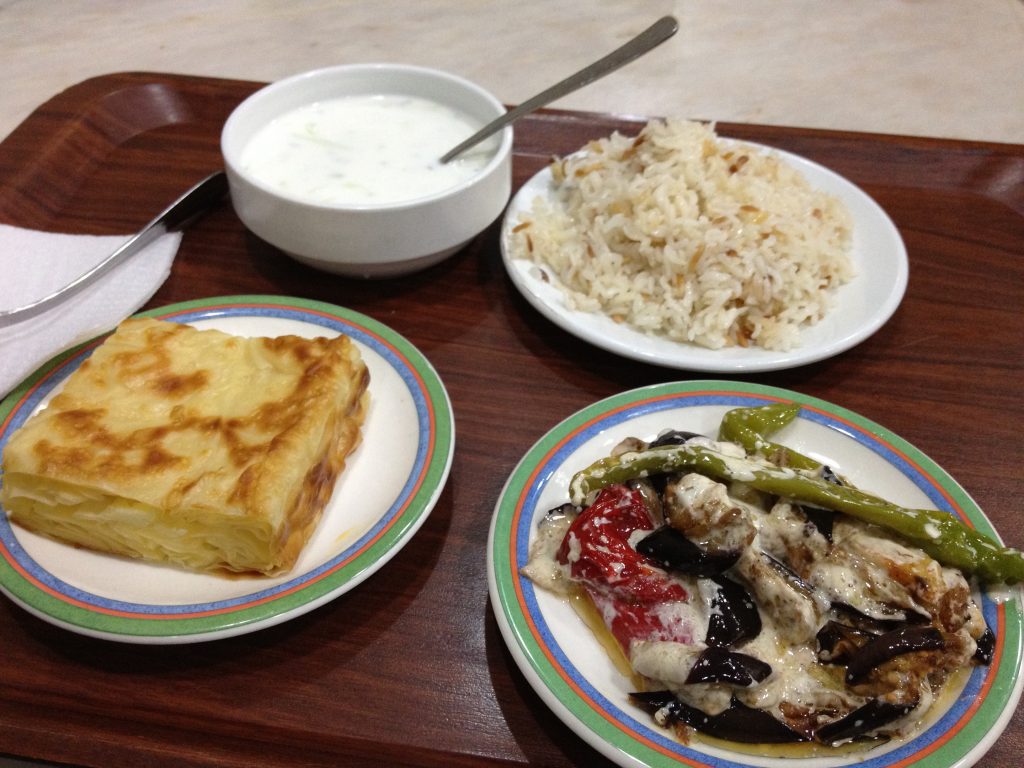 Back in hotel. I can say I love Turkish. No doubt.