I took a mini bus and visited Archaeological Site of Troy today.
Trojan horse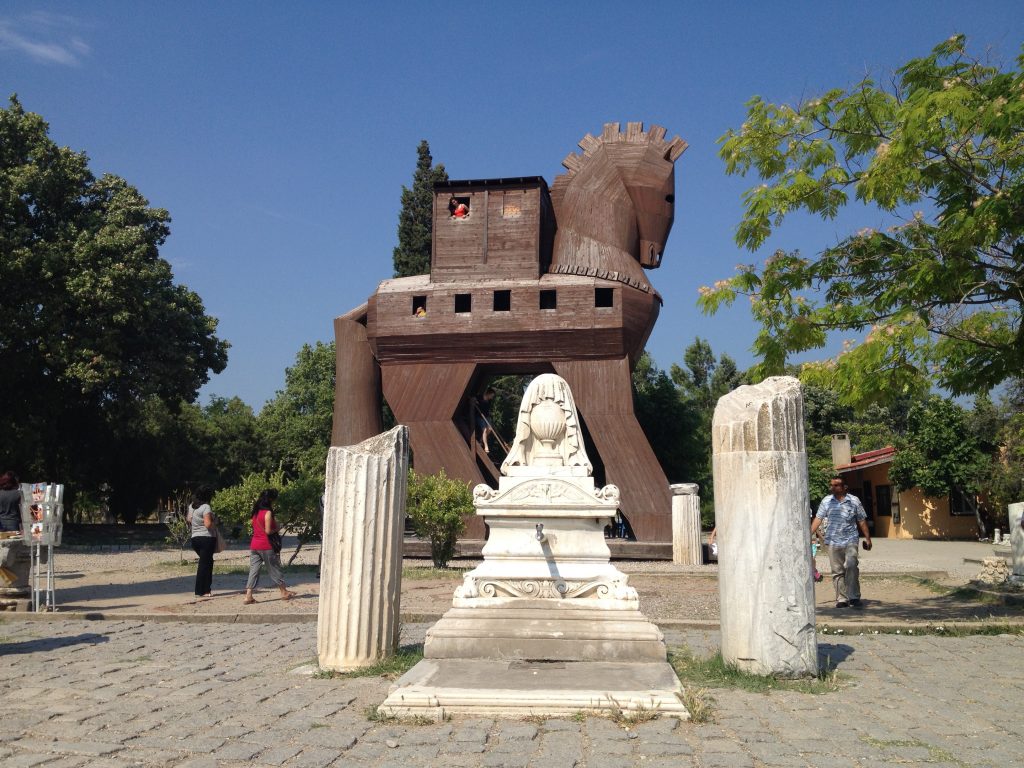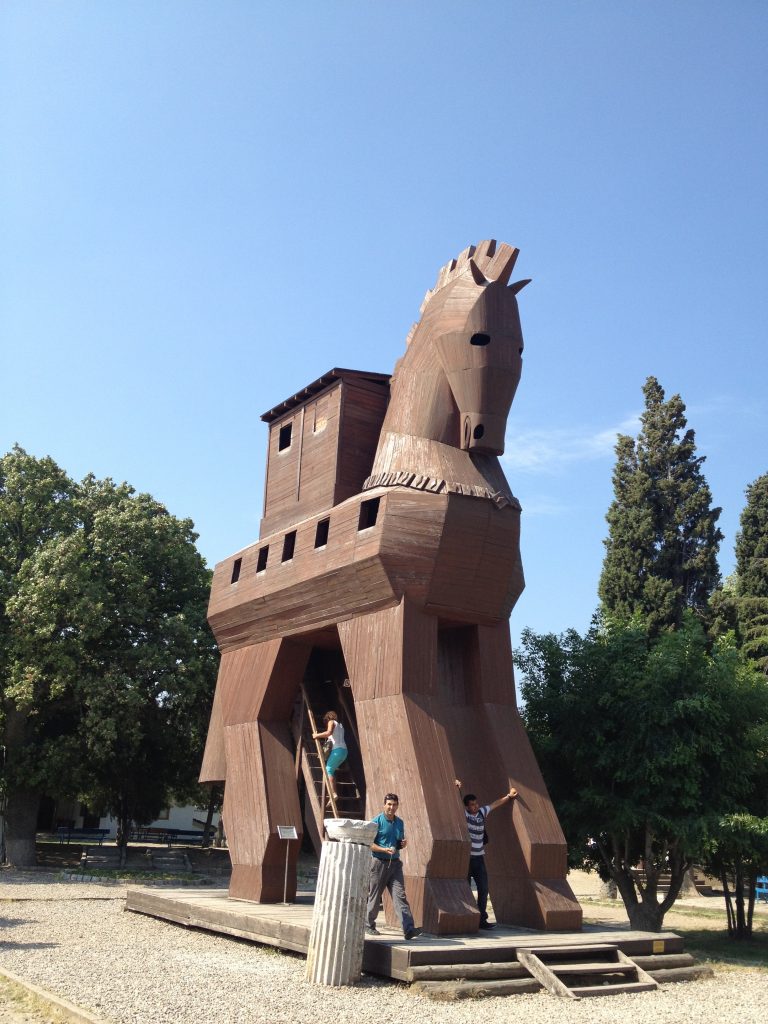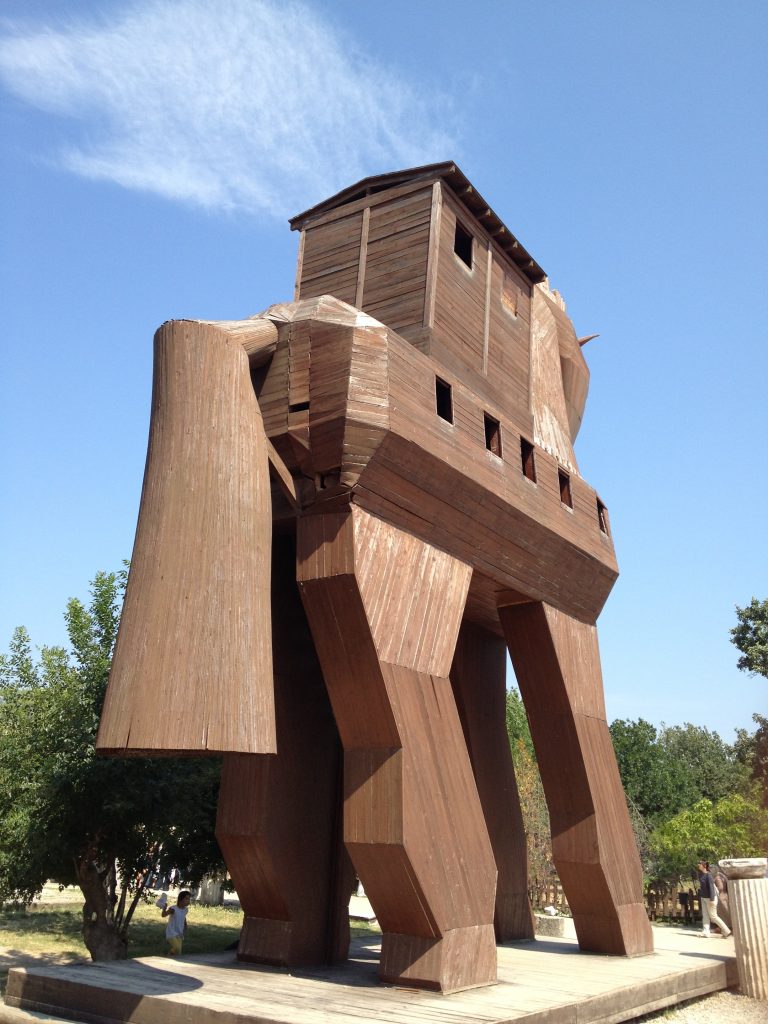 I could come inside the horse like this.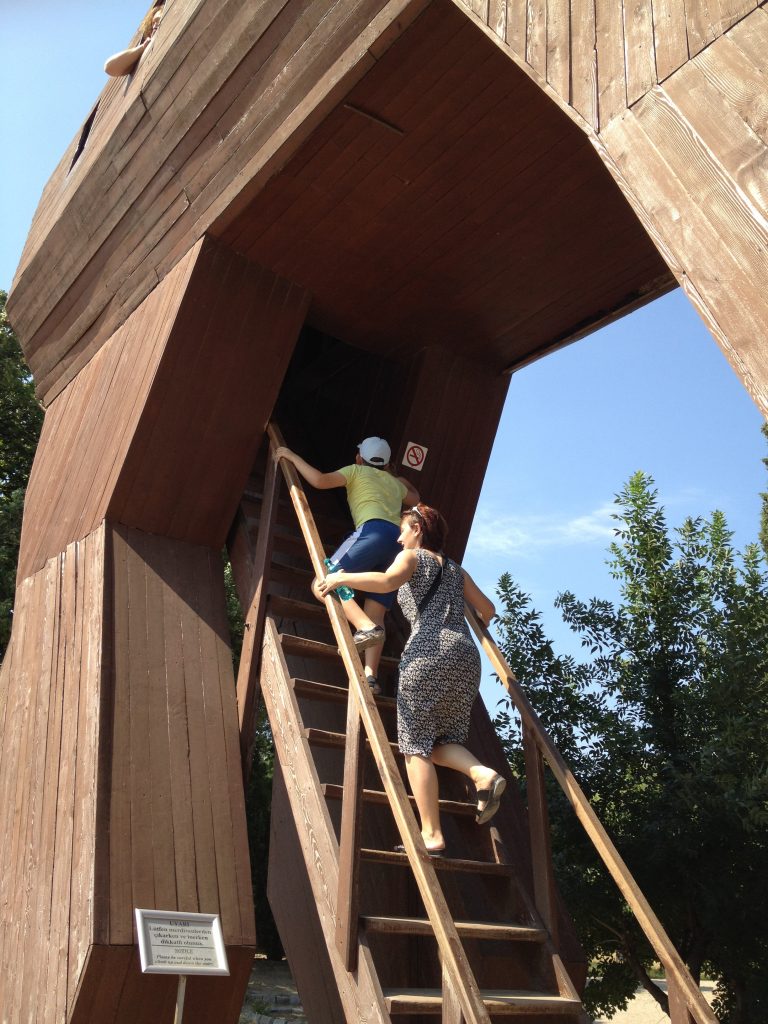 Inside the horse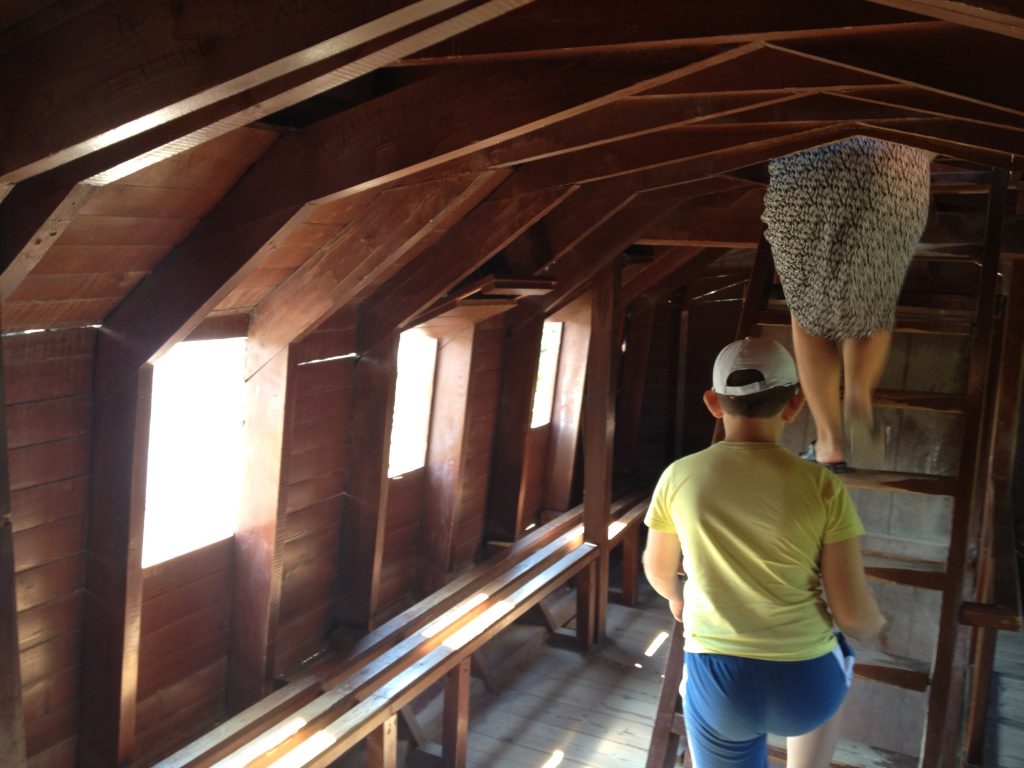 View from the horse's window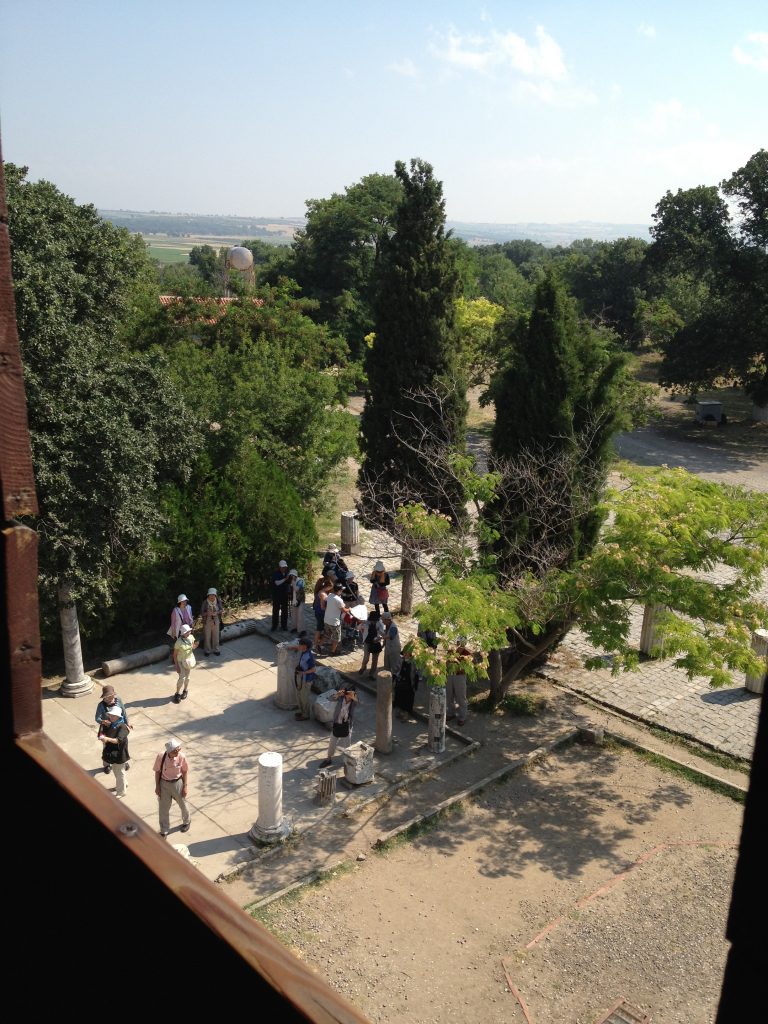 This archaeological site was firstly considered as a non existing imaginary place just in Greek myth but discovered by a famous archaeologist in 1870.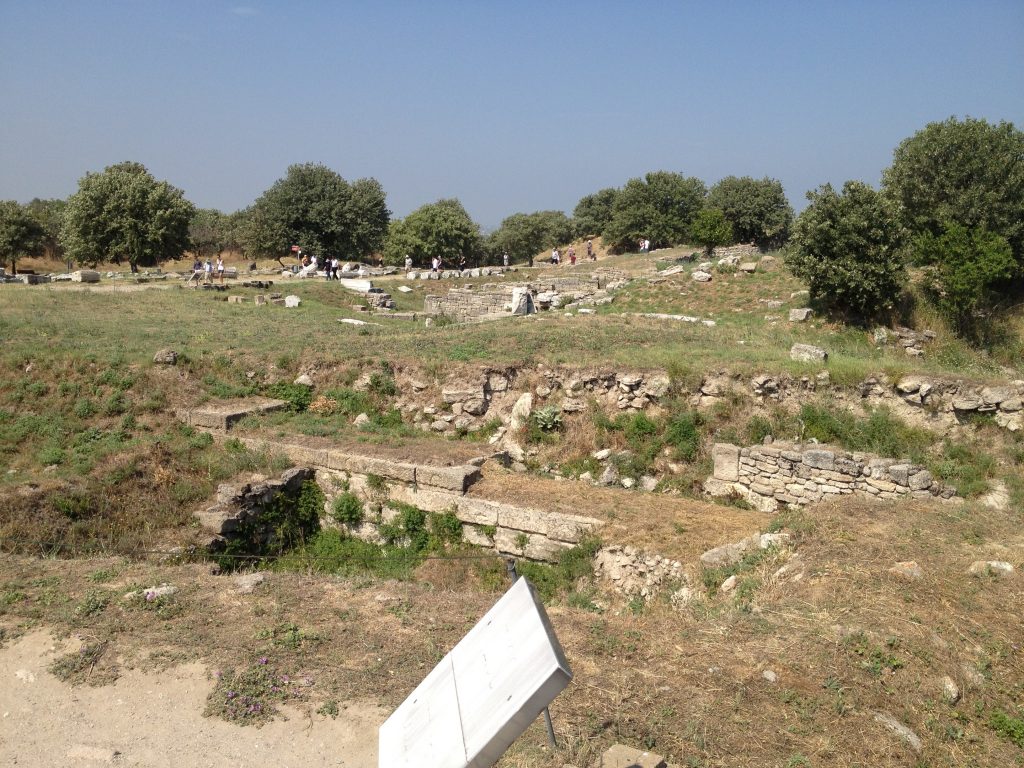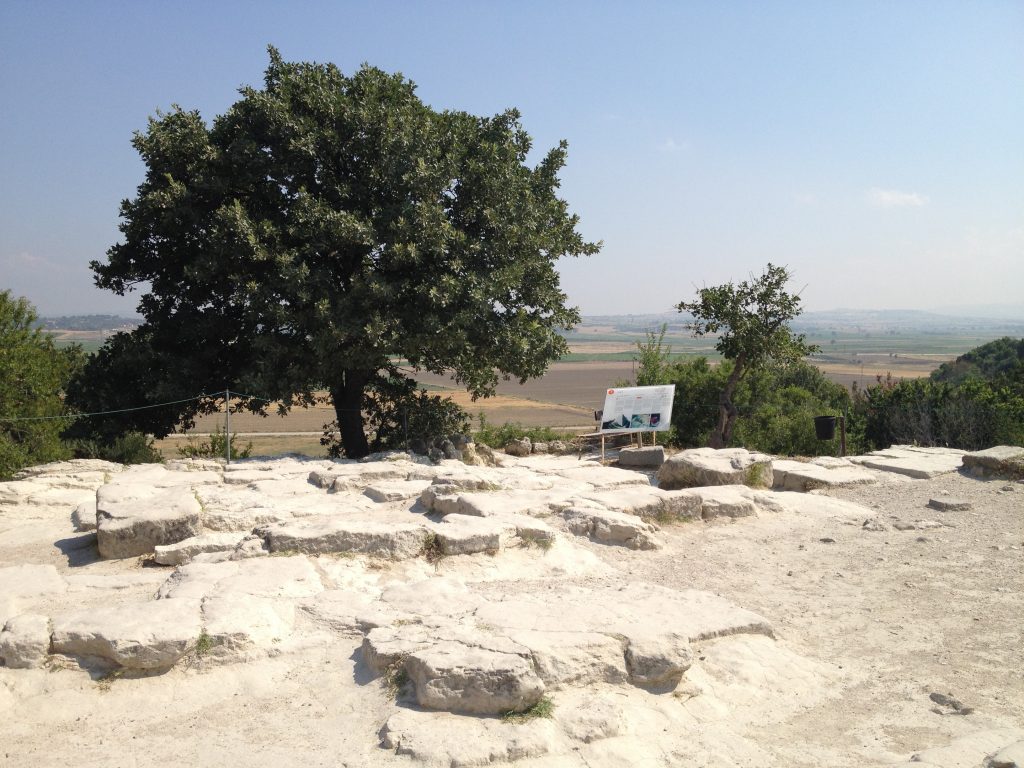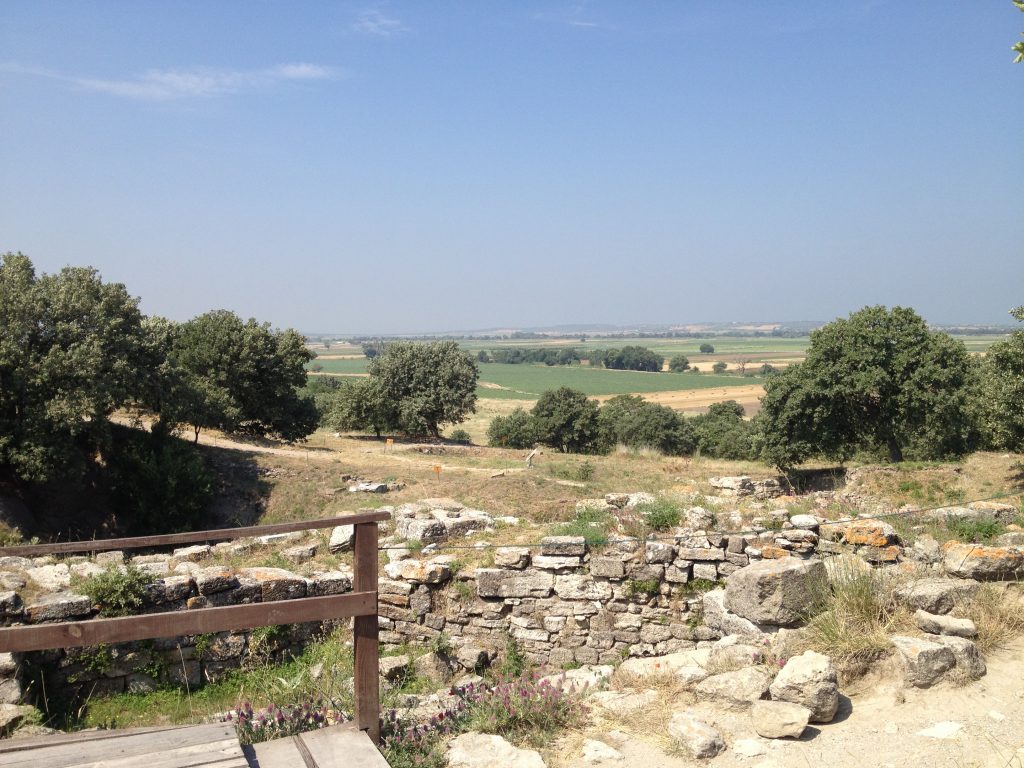 There was no architecture left but only stones were scattered like this. Taking into consideration that those were parts of an ancient architecture, those are valuable stones to feel the time past far beyond distance.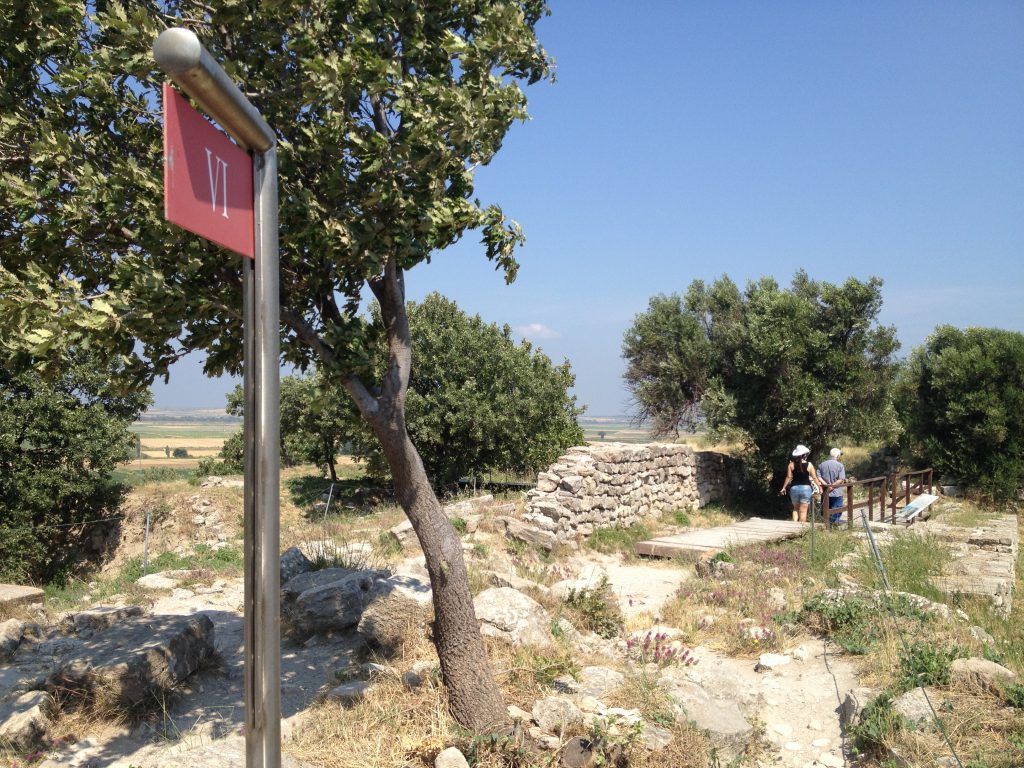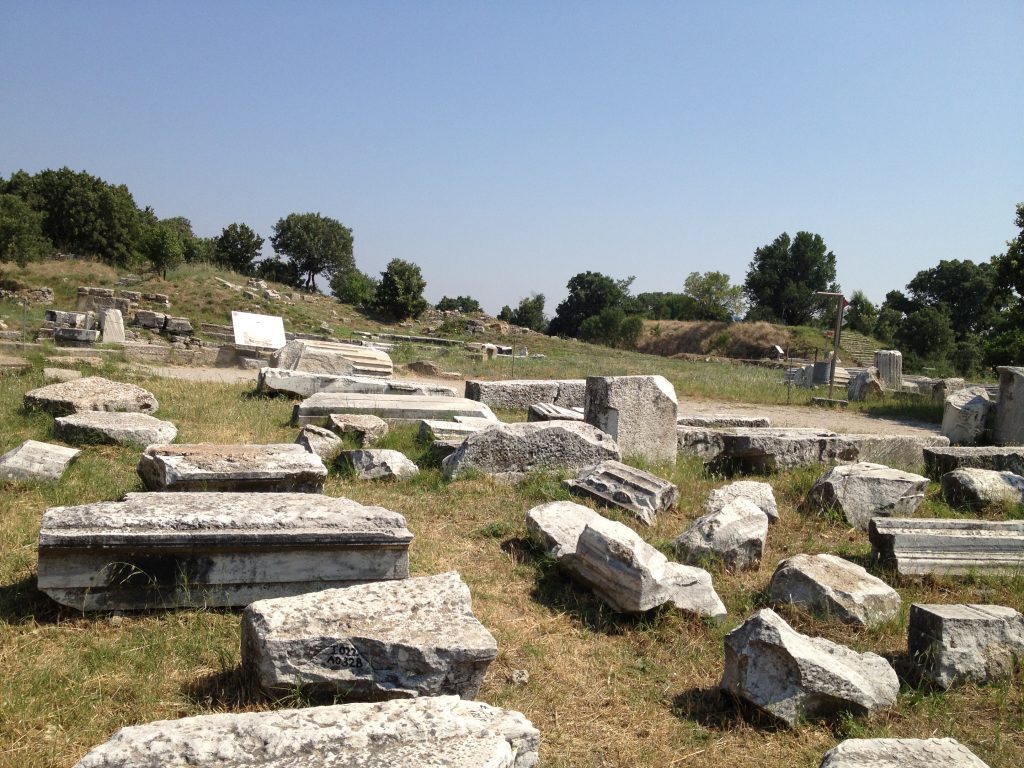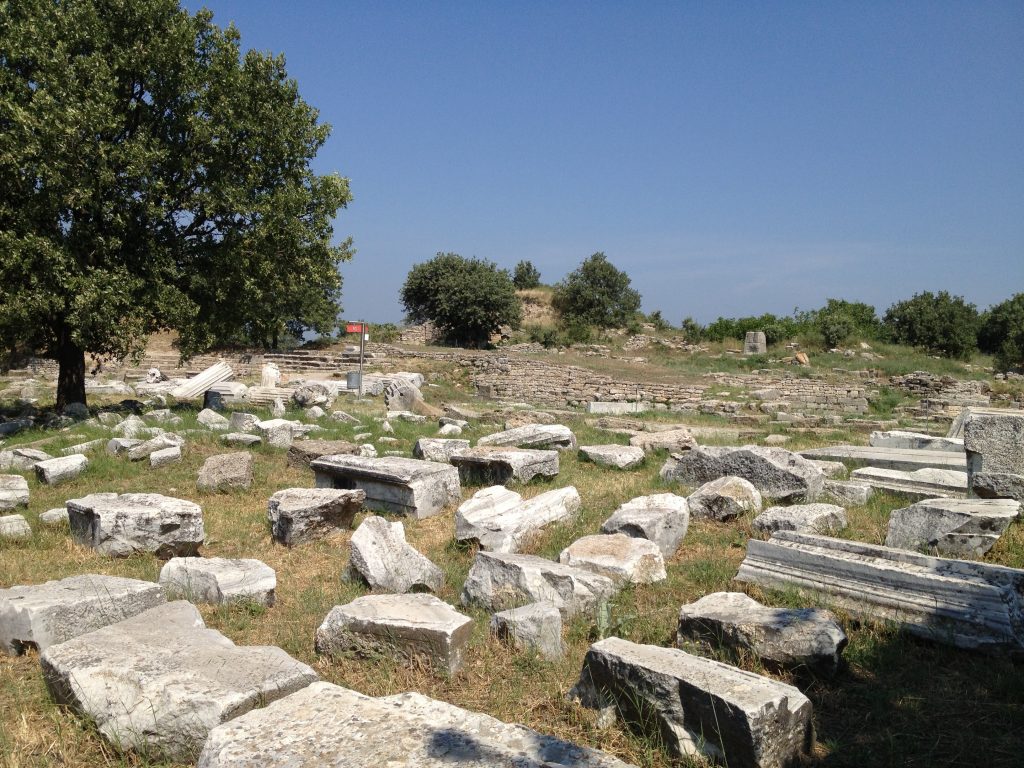 Face of a man?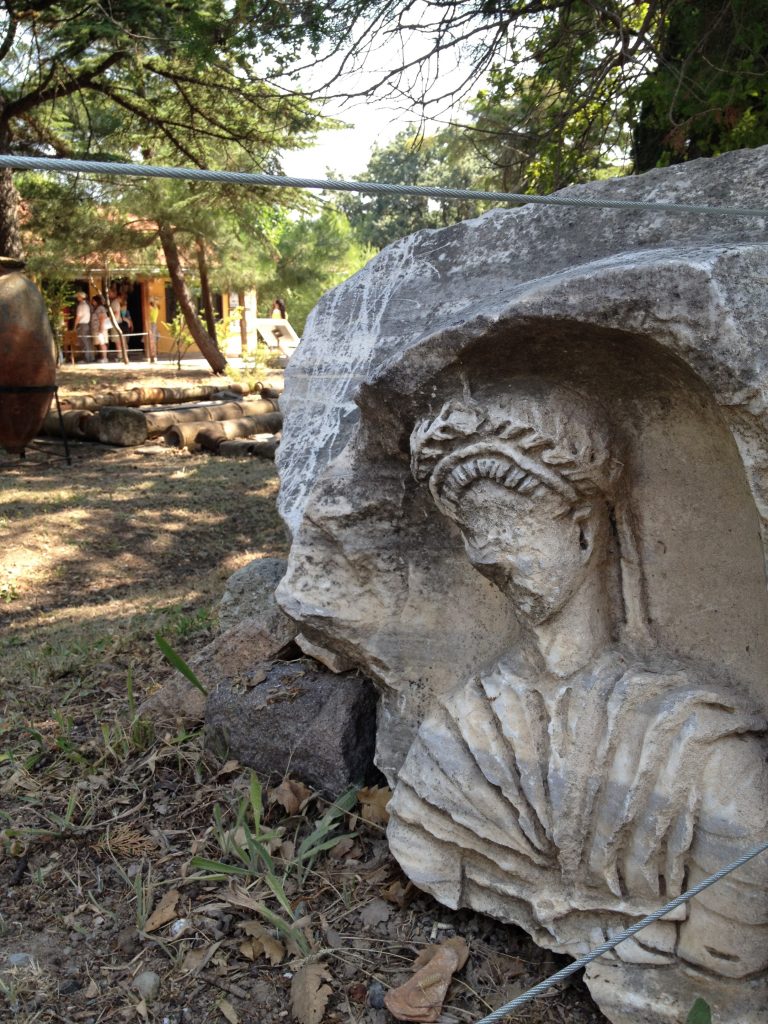 Lunch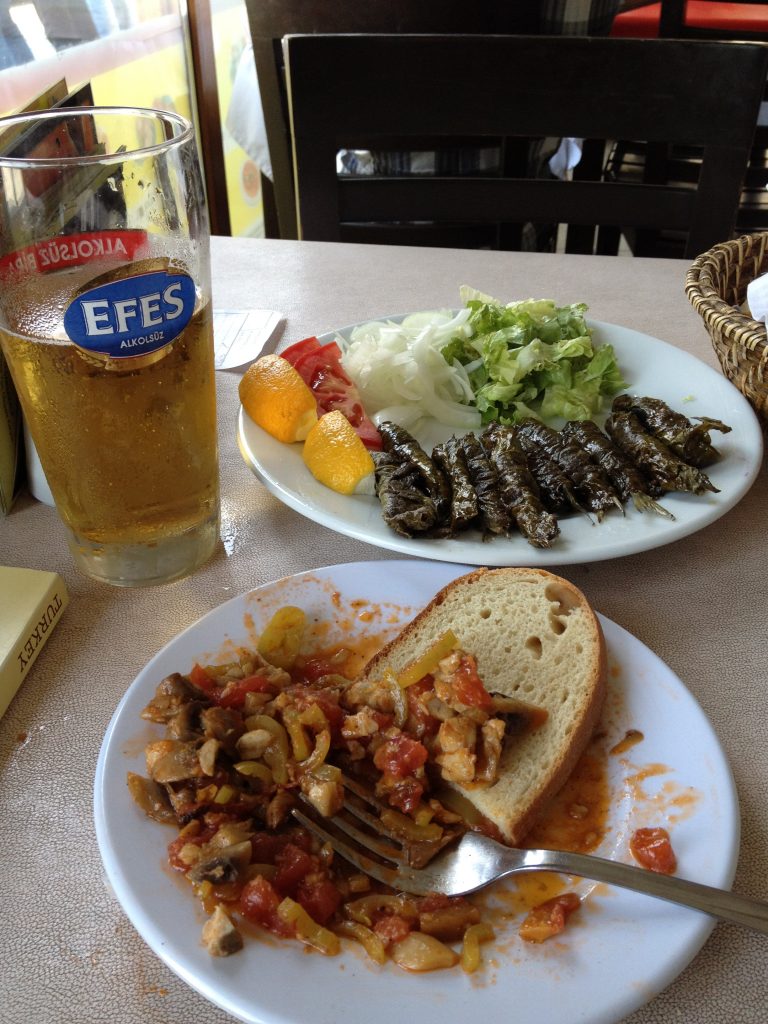 Small fish rolled up with grapefruit leaves, I love this much. Fresh flavor with lemon.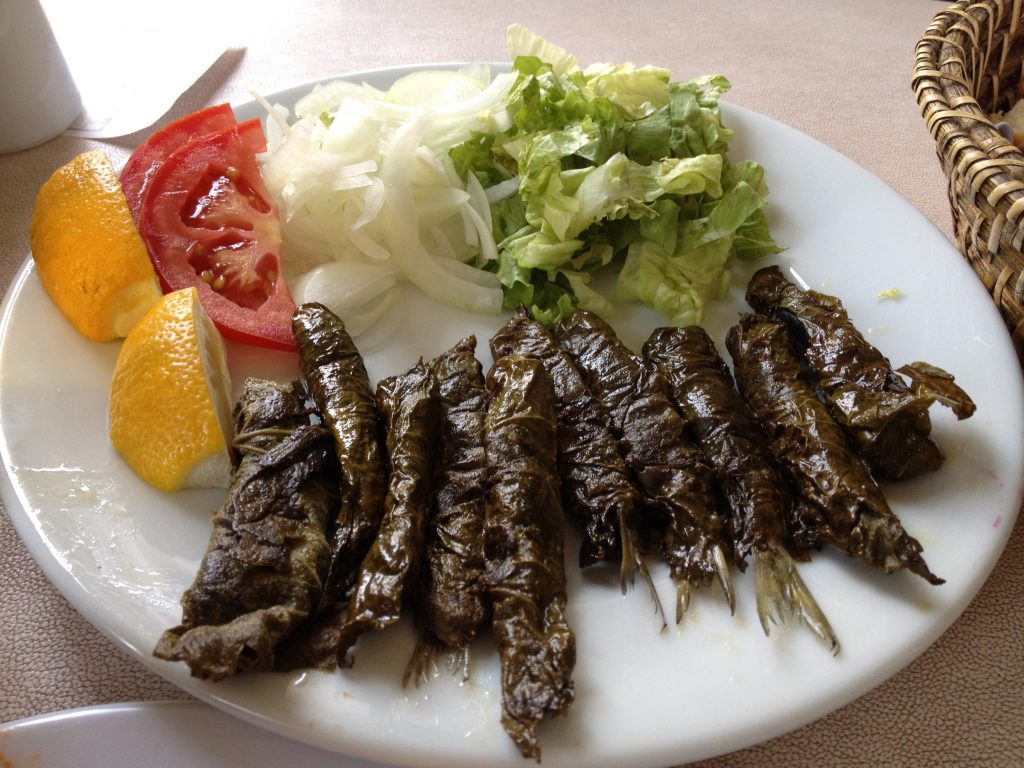 Good to have sea foods in such a beautiful seaport town.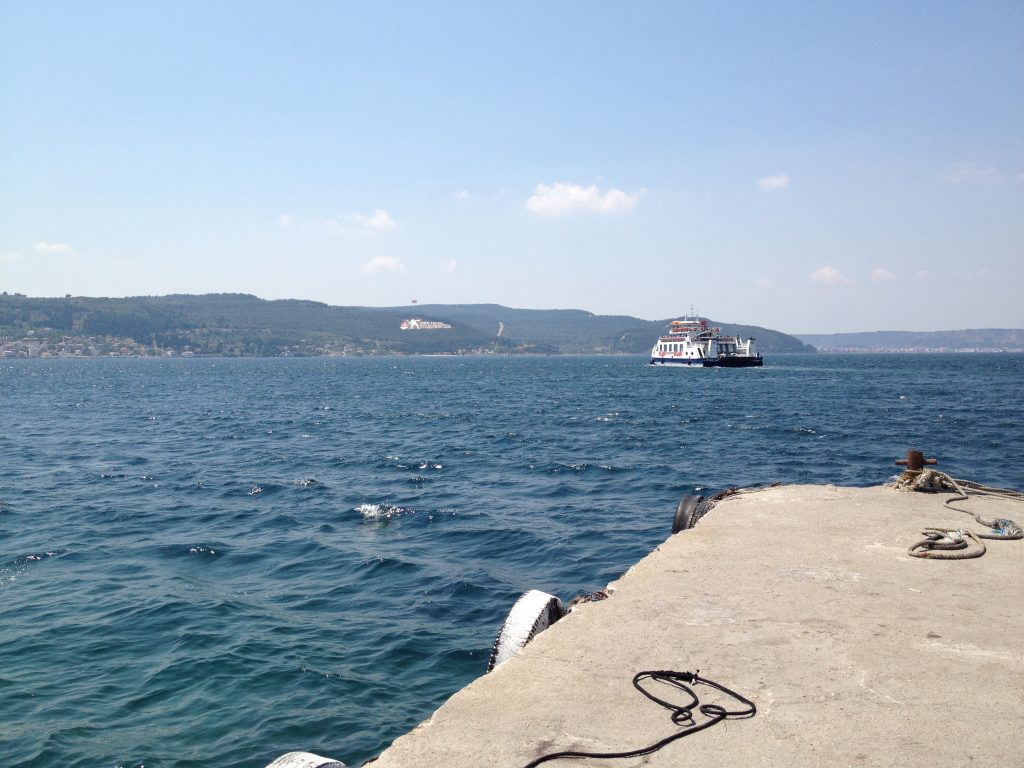 Fishermen would catch good fish here.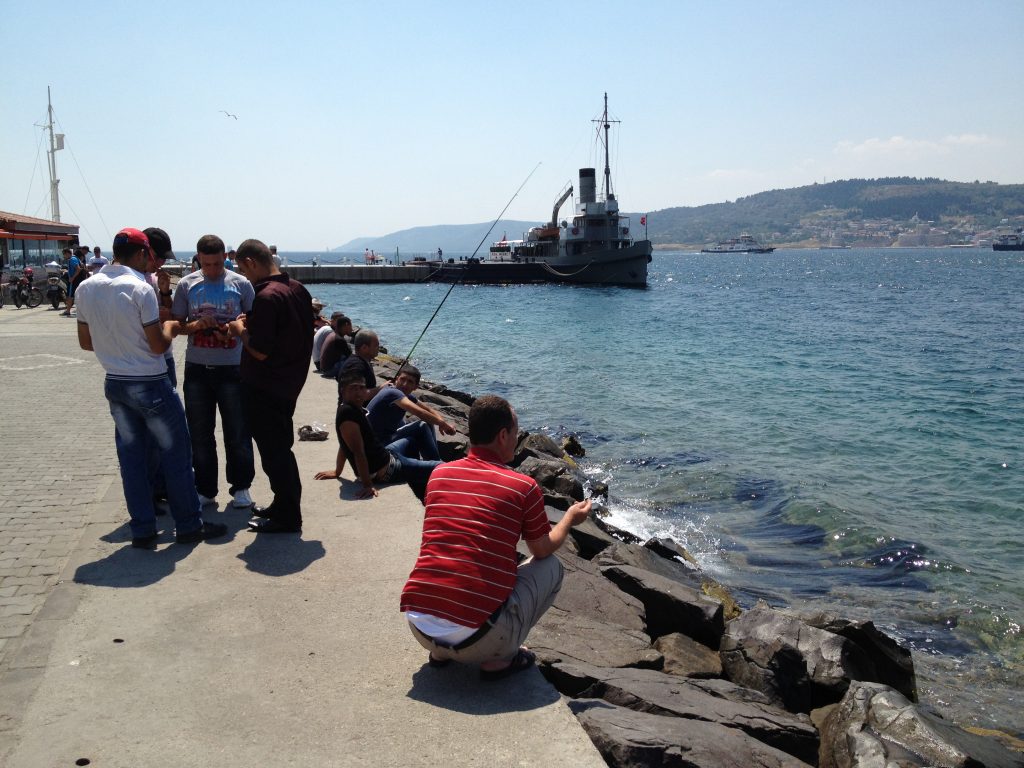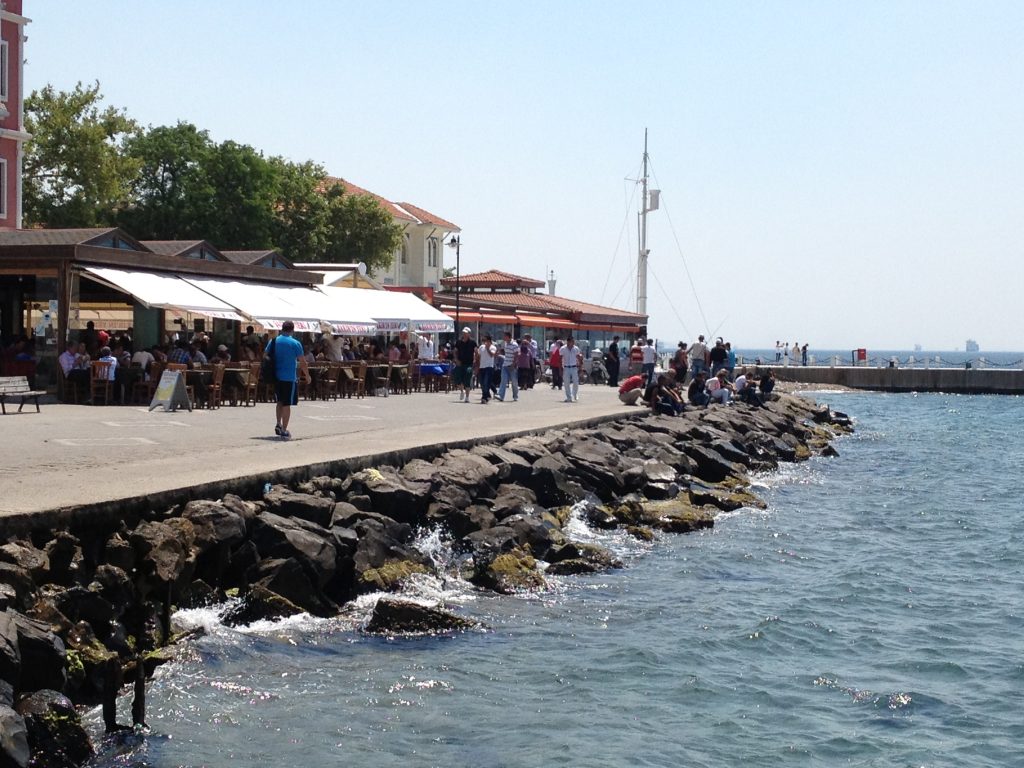 Blue and emerald green Turkish sea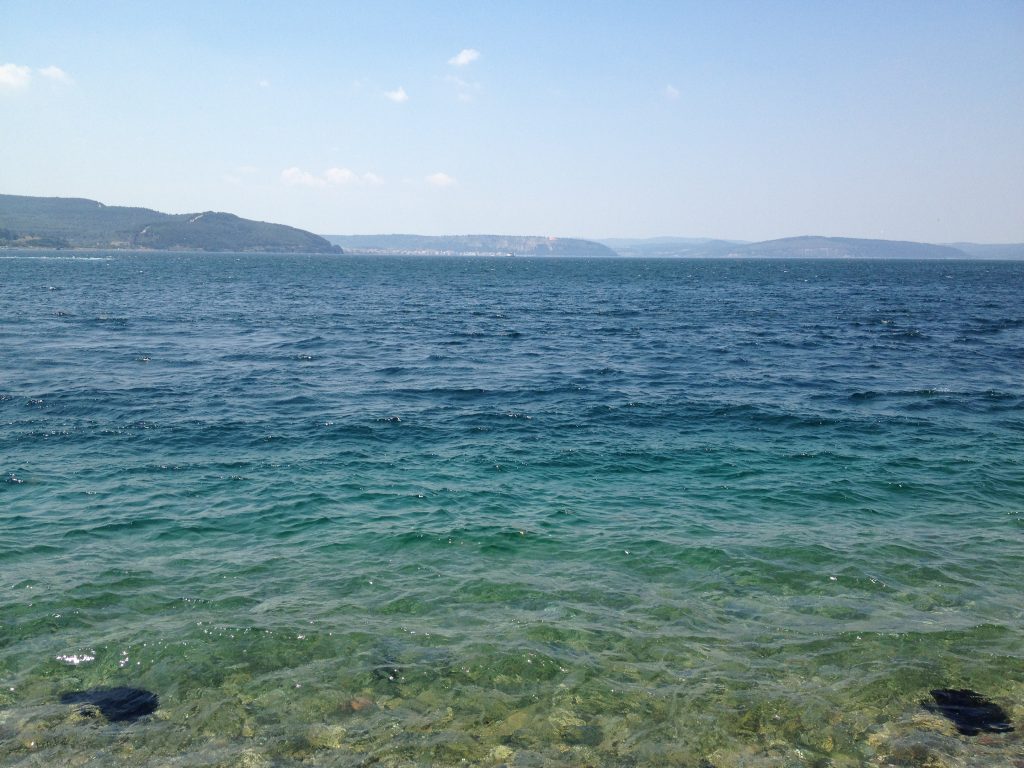 I always really feel good to walk along such a sea side way like this.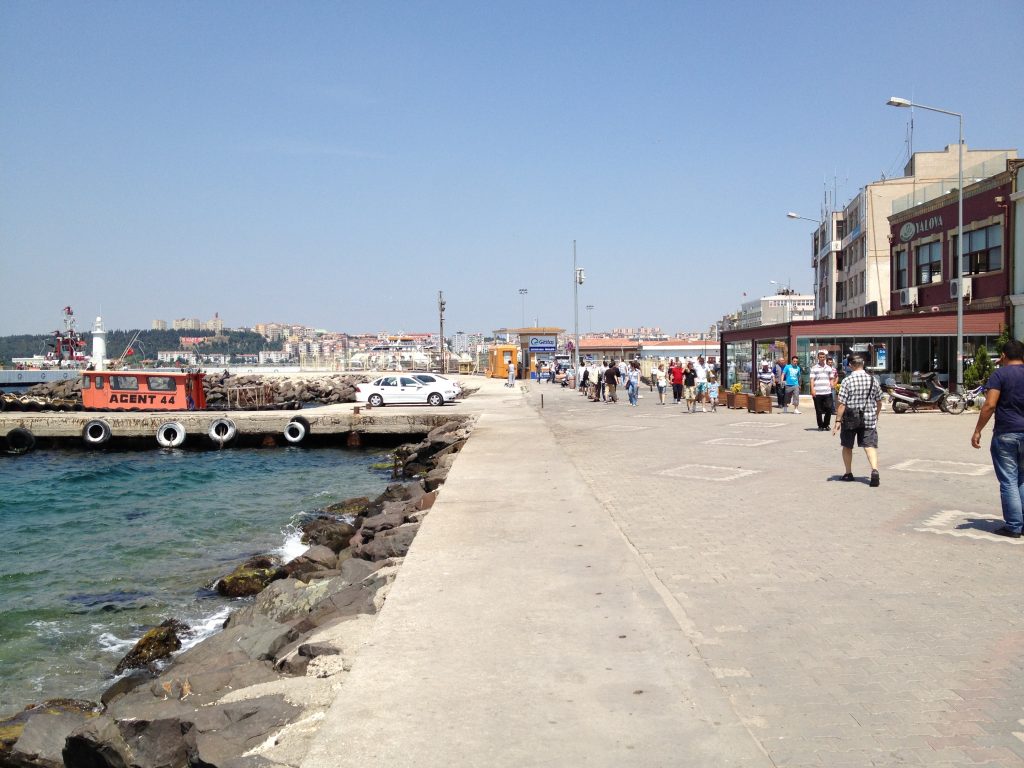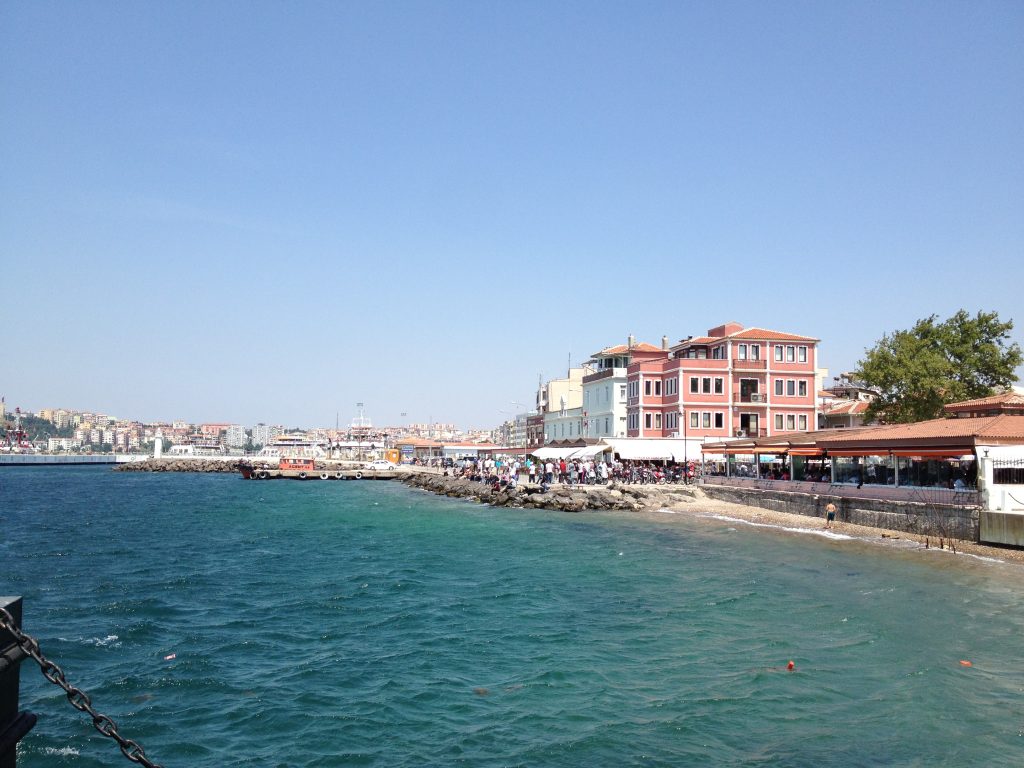 Good weather, hot summer make the colour of the sea and sky brighter.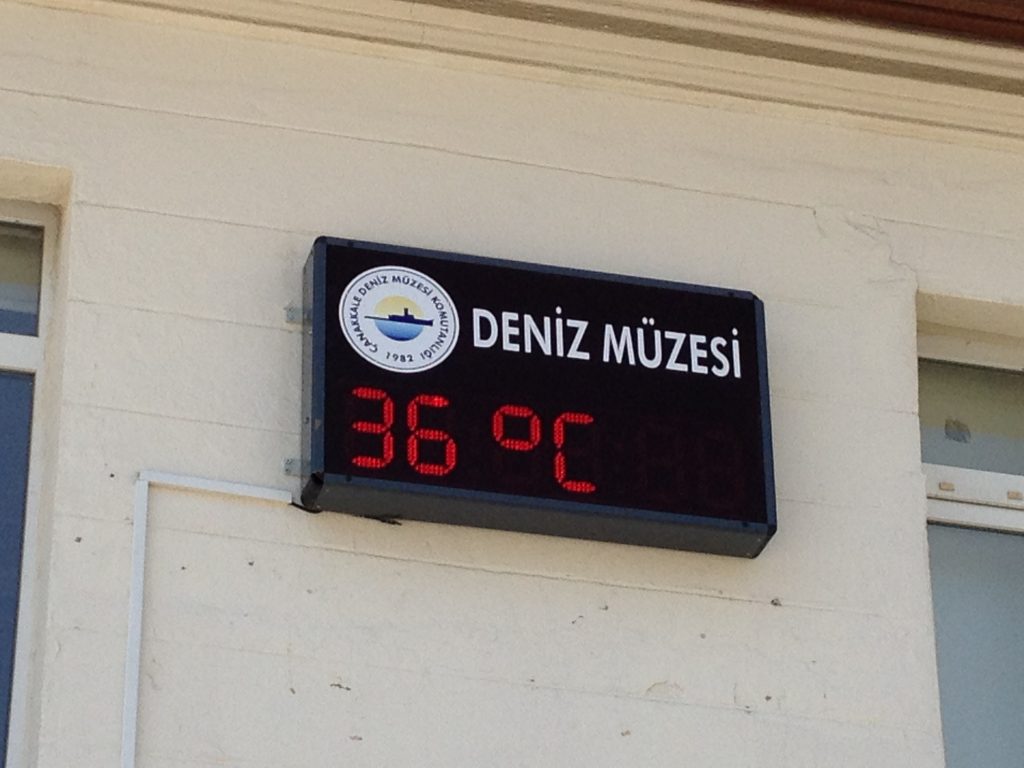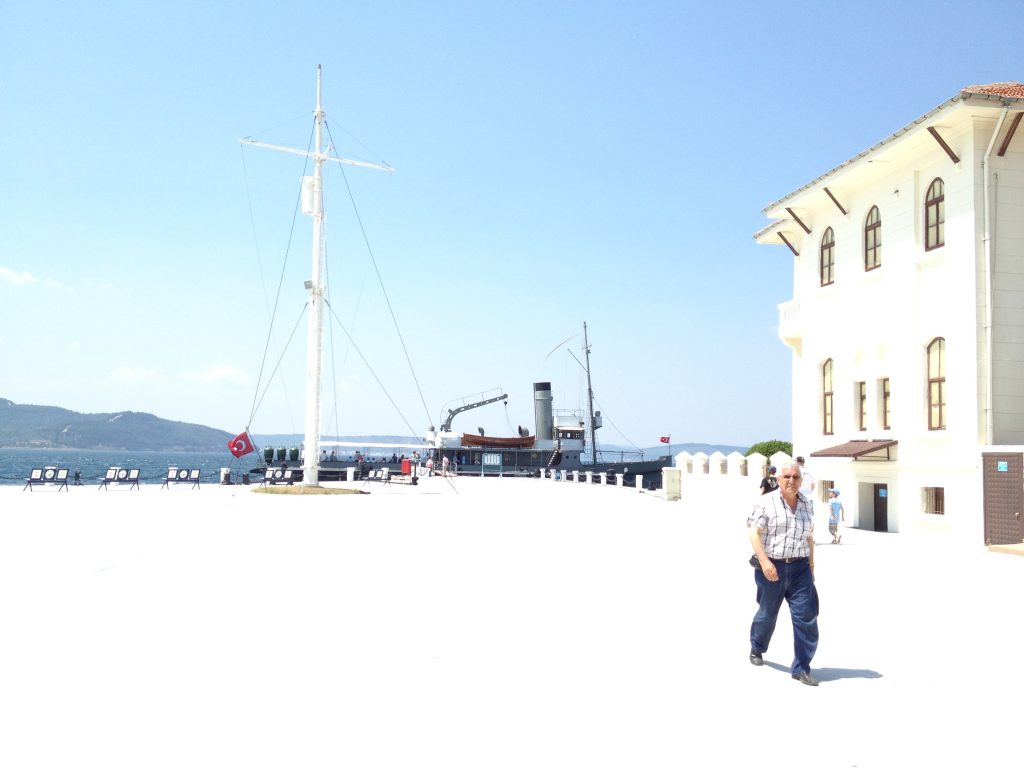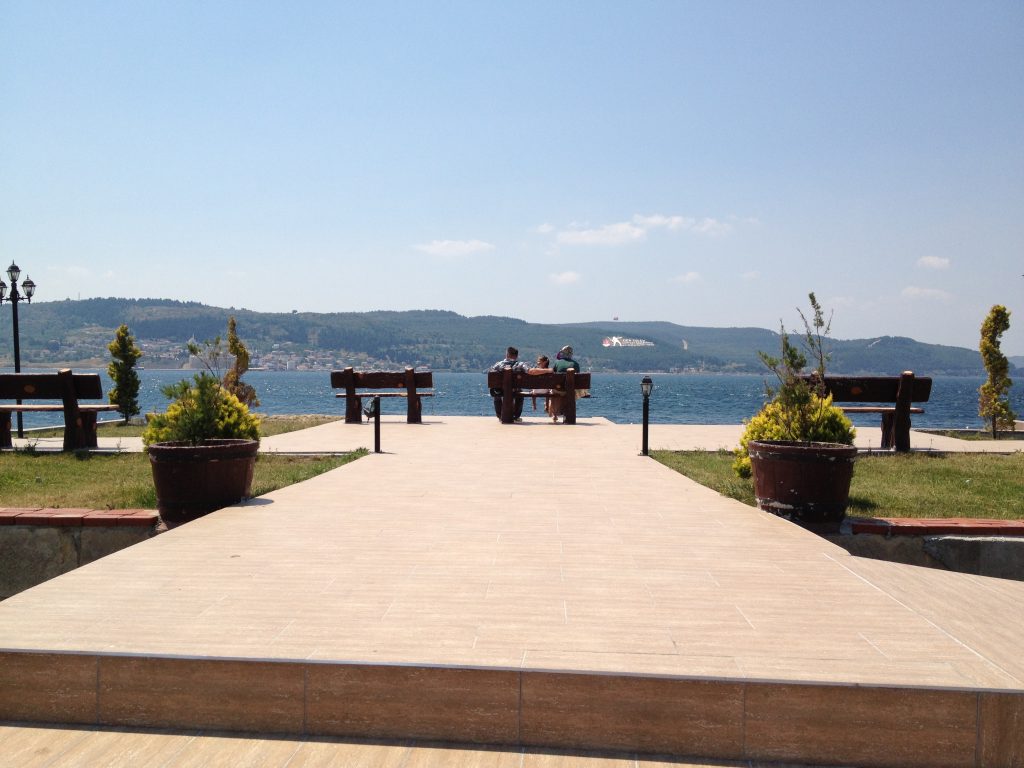 There was a navy museum near here that's why I saw those missiles.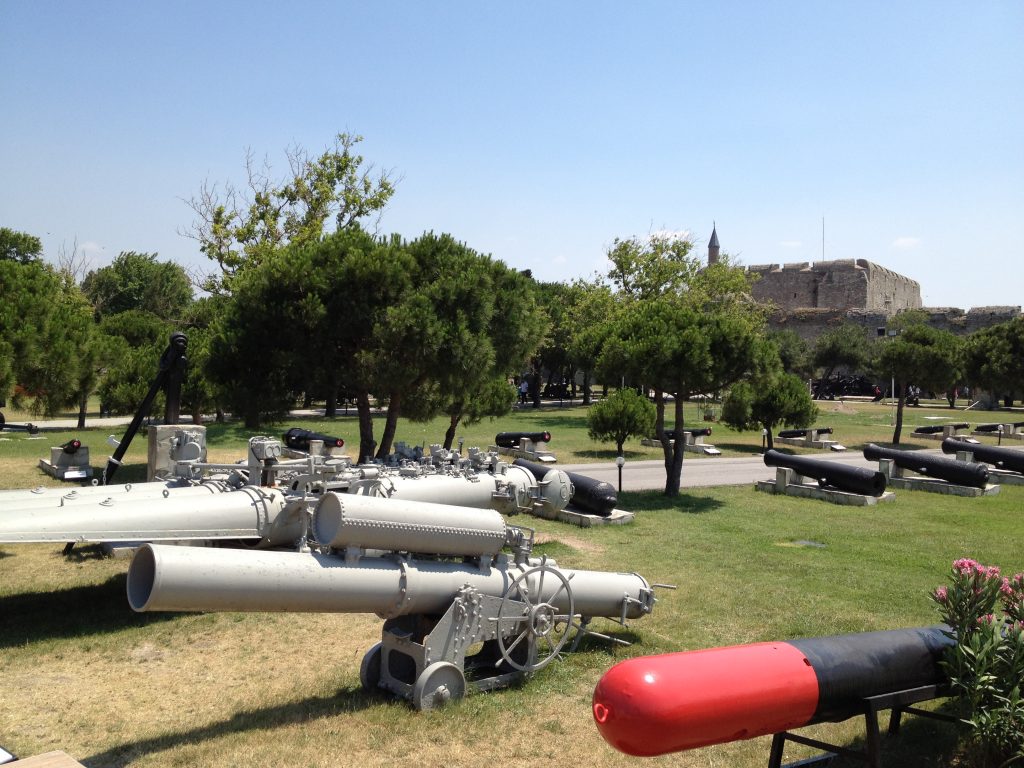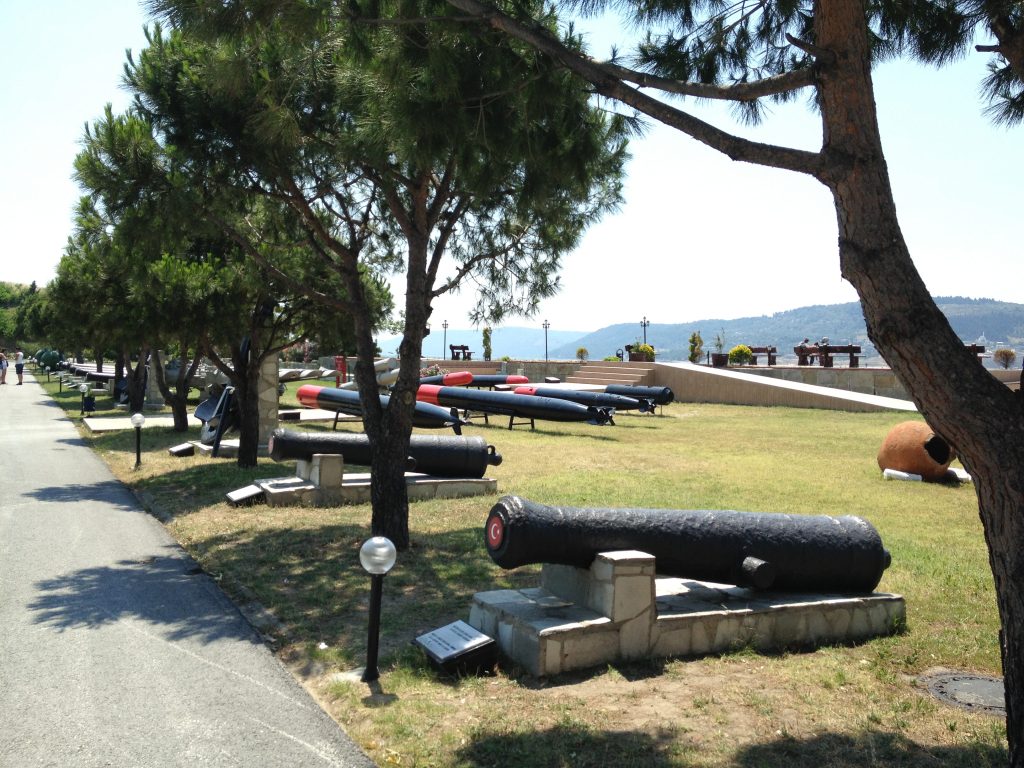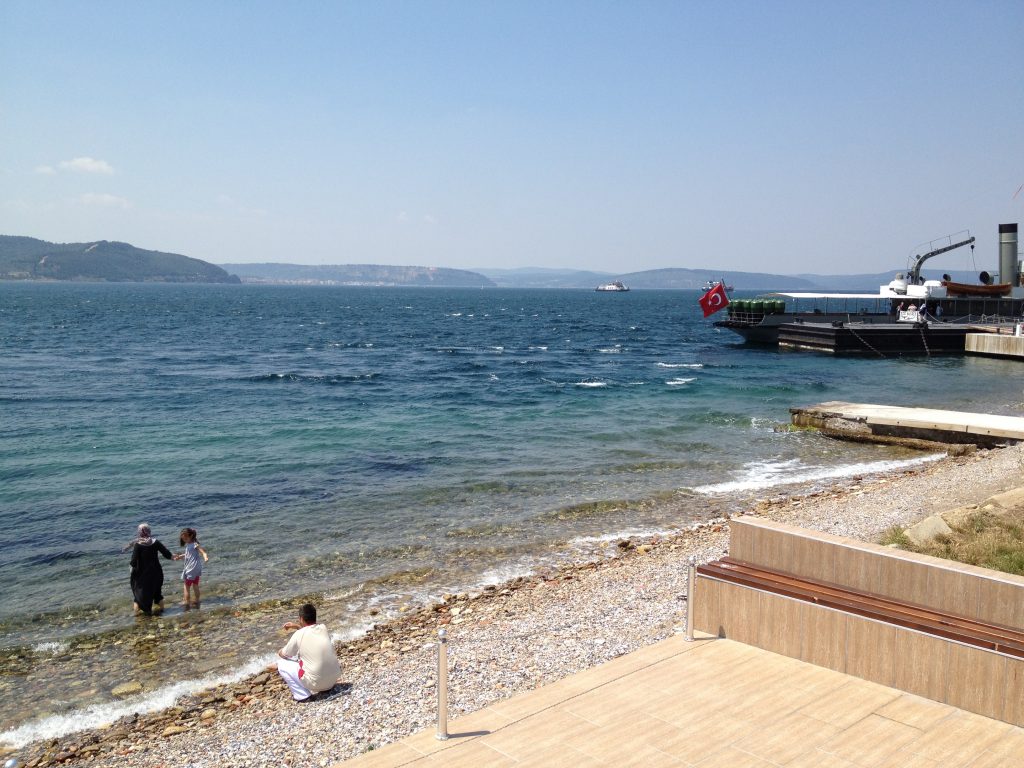 This ship is a navy museum.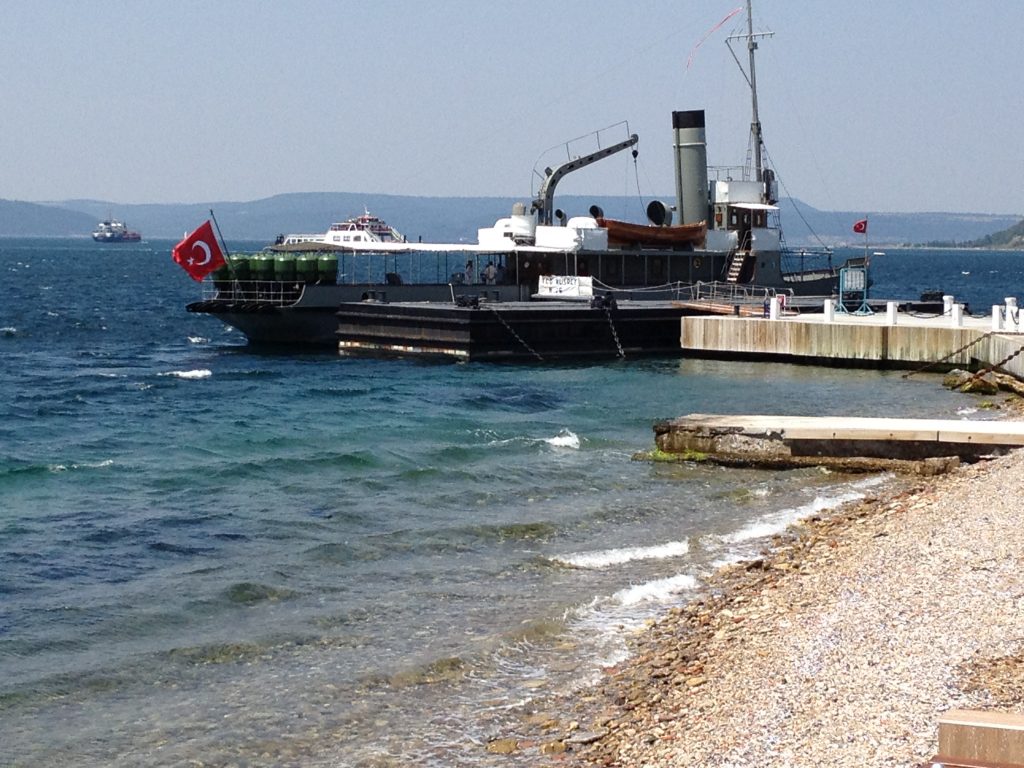 I could come inside this ship.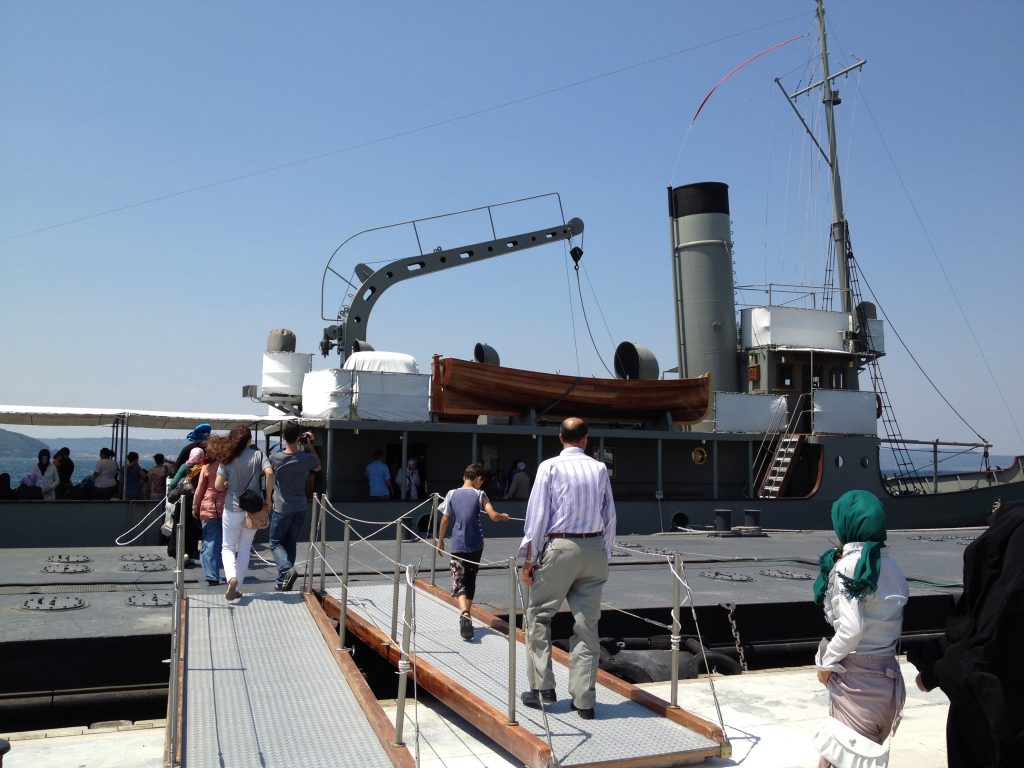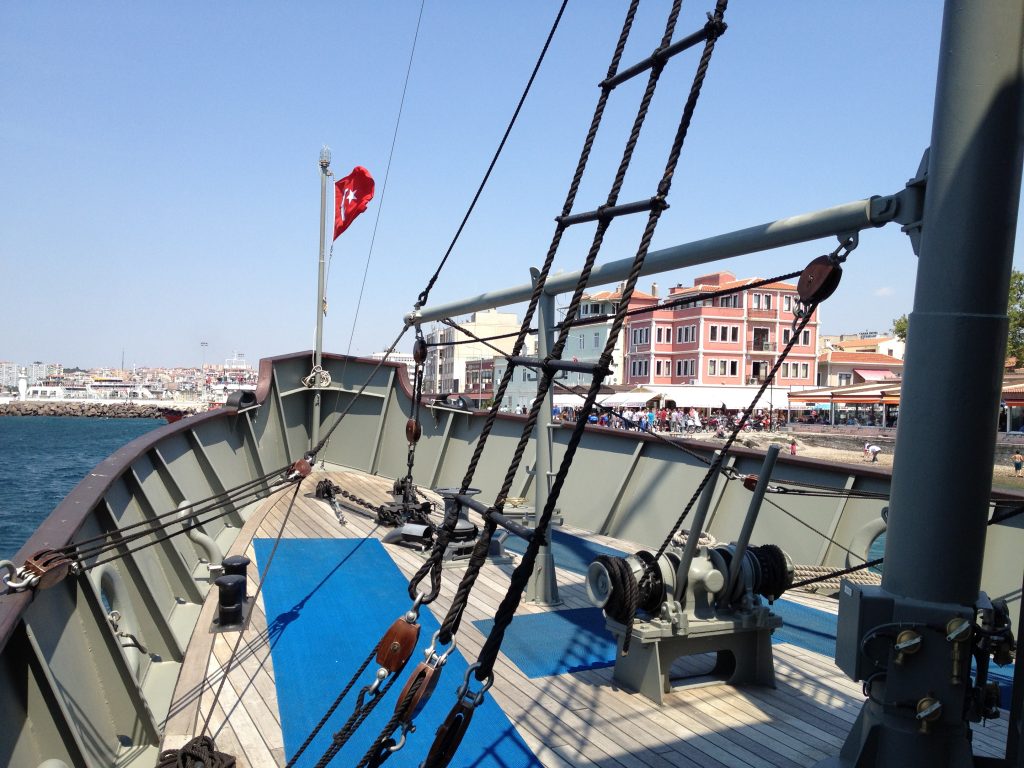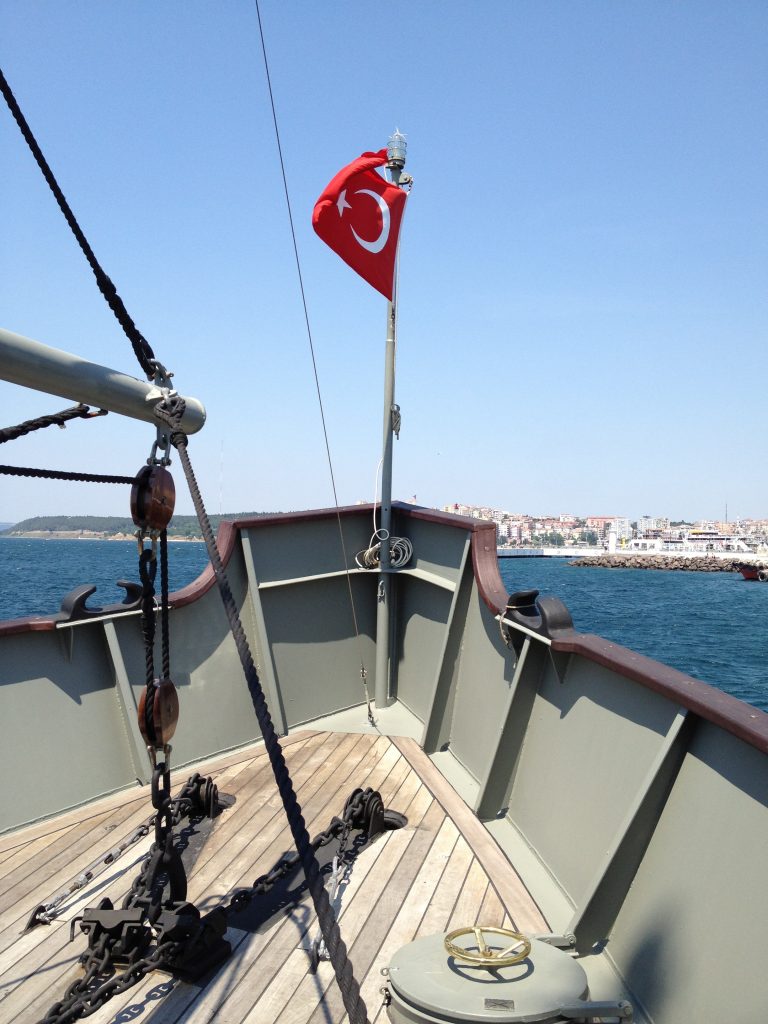 Went down the stairs to come inside, I could see some exhibitions like sailors' costumes, history and so on there.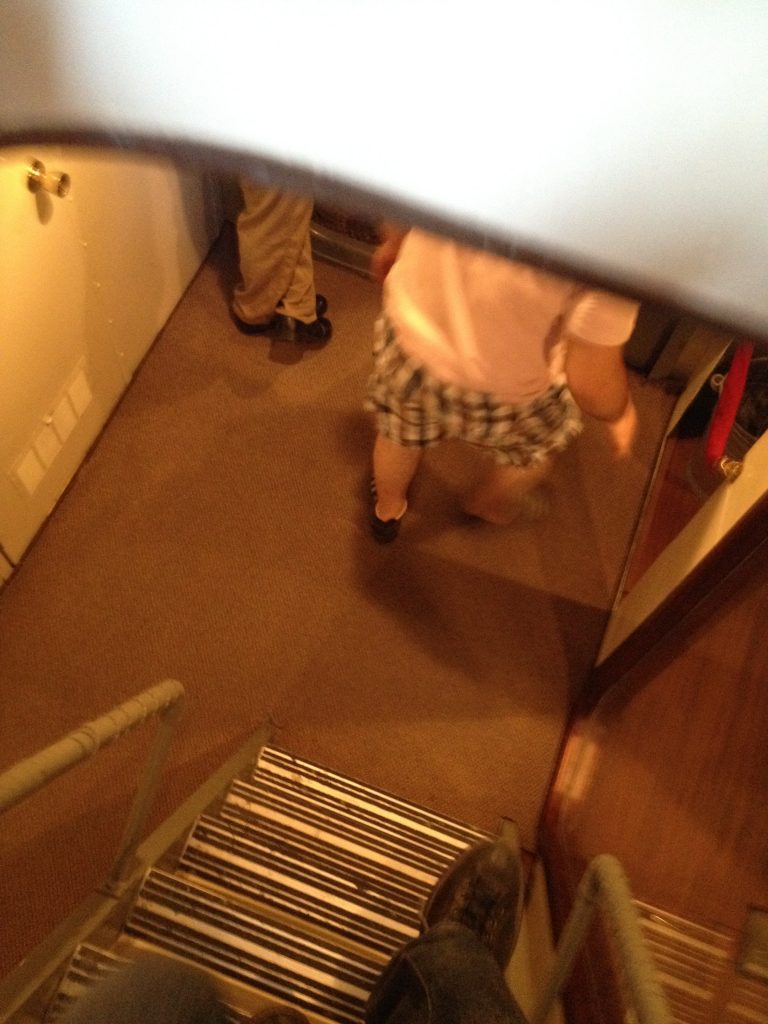 There was another troy in the port side street. This location was used in the movie Troy.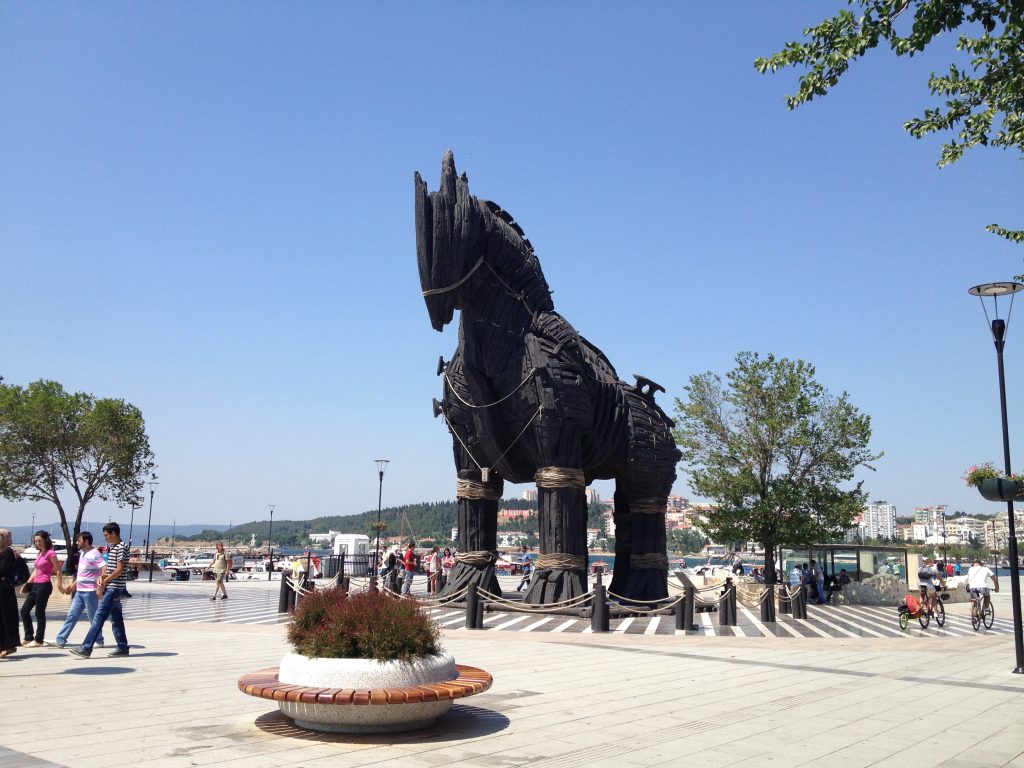 I'll give A+, perfect design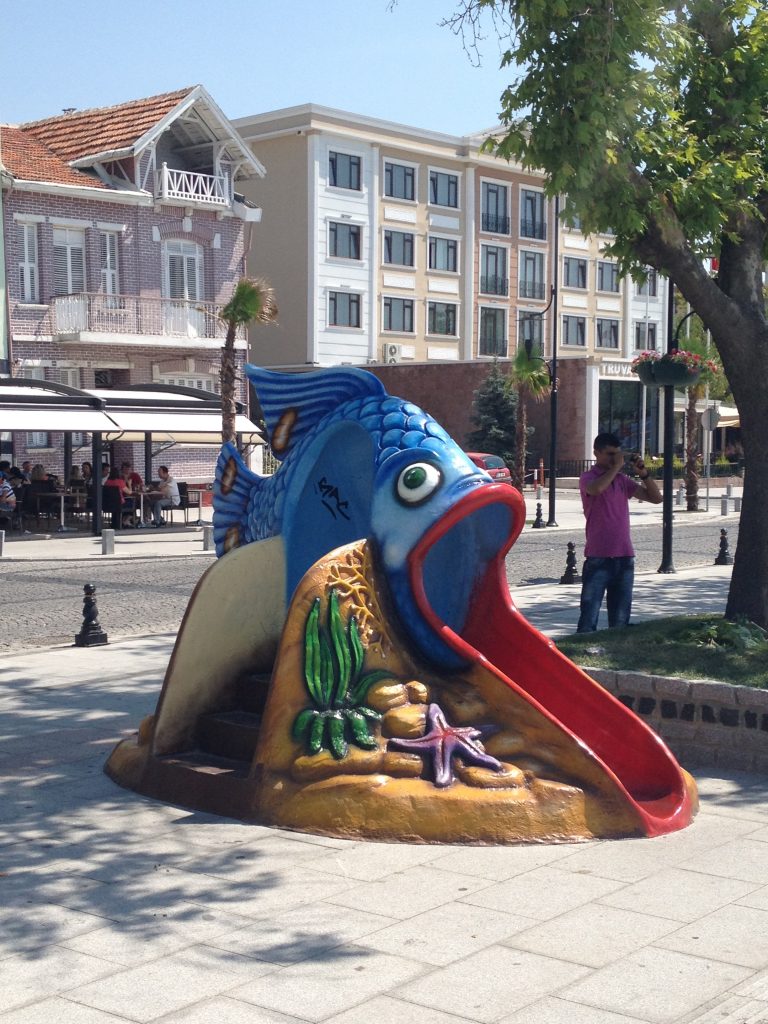 Coffee time with a chocolate cake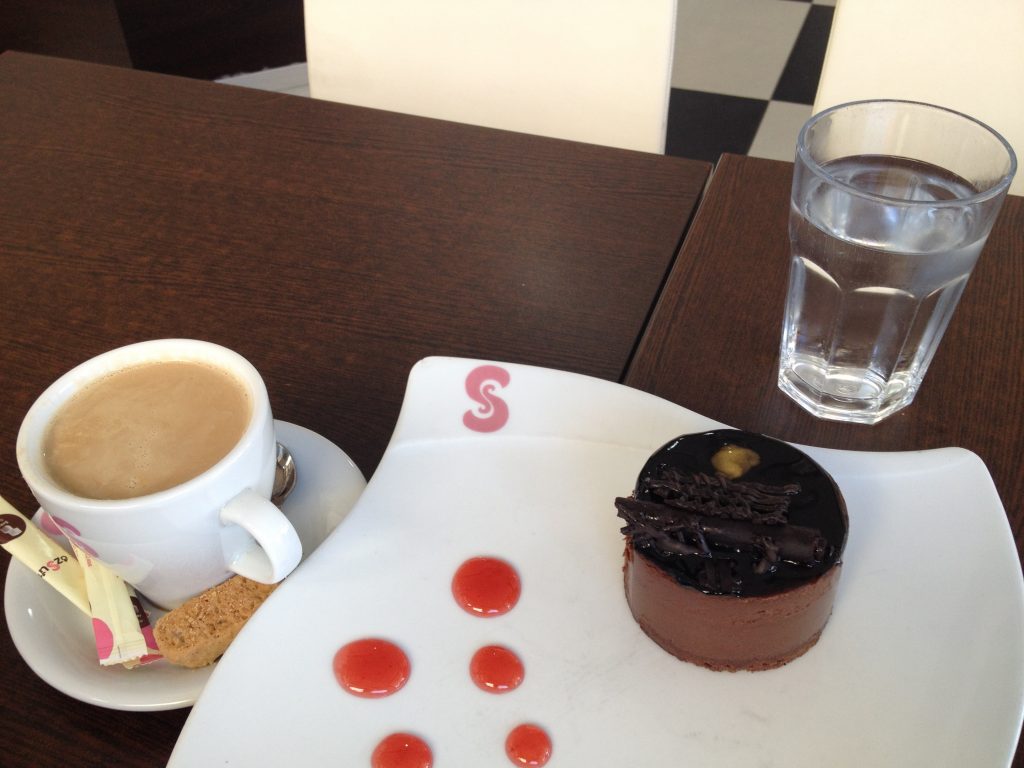 Chocolate sauce and chocolate decoration on chocolate mousse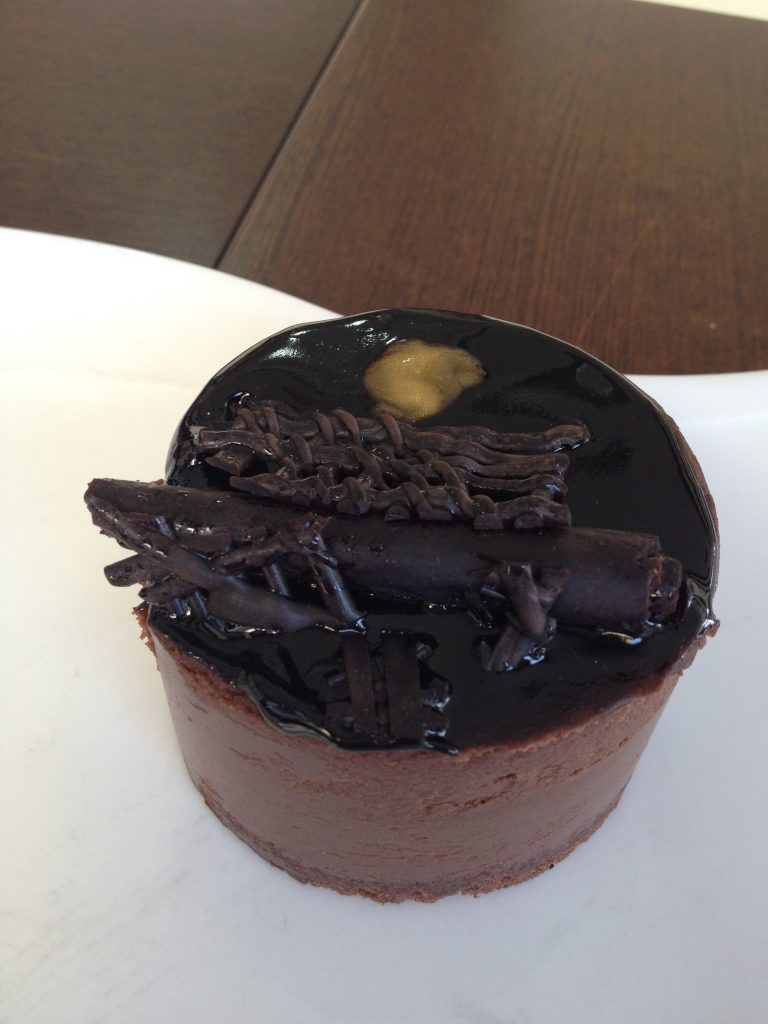 Cut open it, and smooth chocolate shows up. Completely chocolate. Absolutely I like it.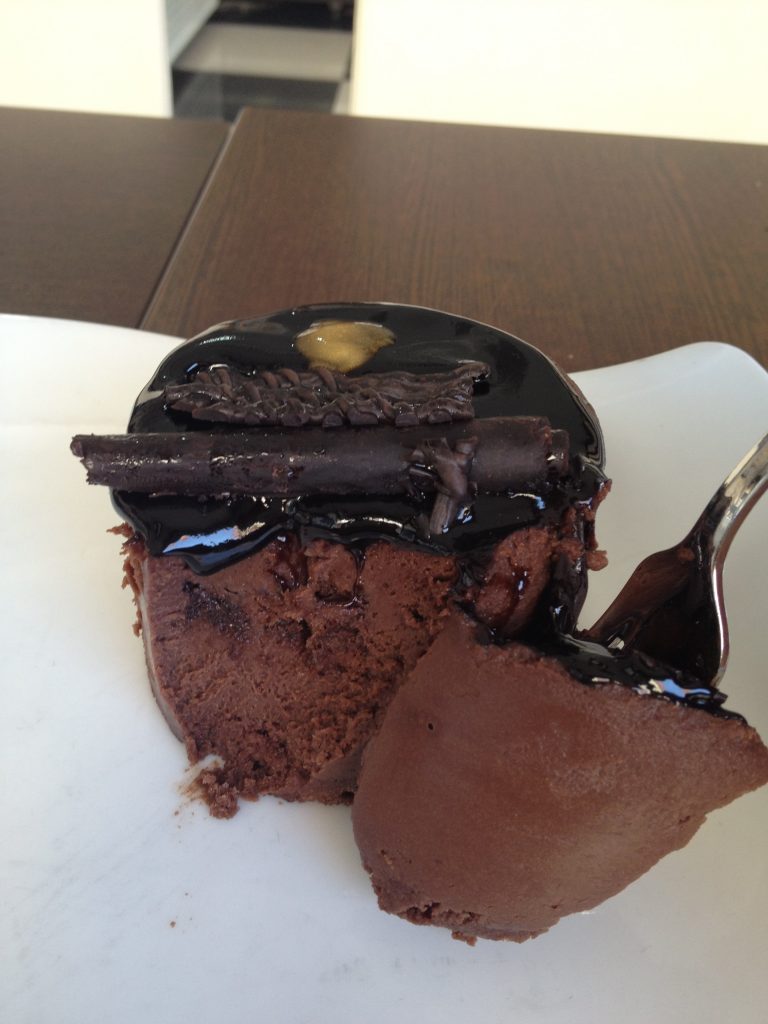 I lied down on the mown and took a rest.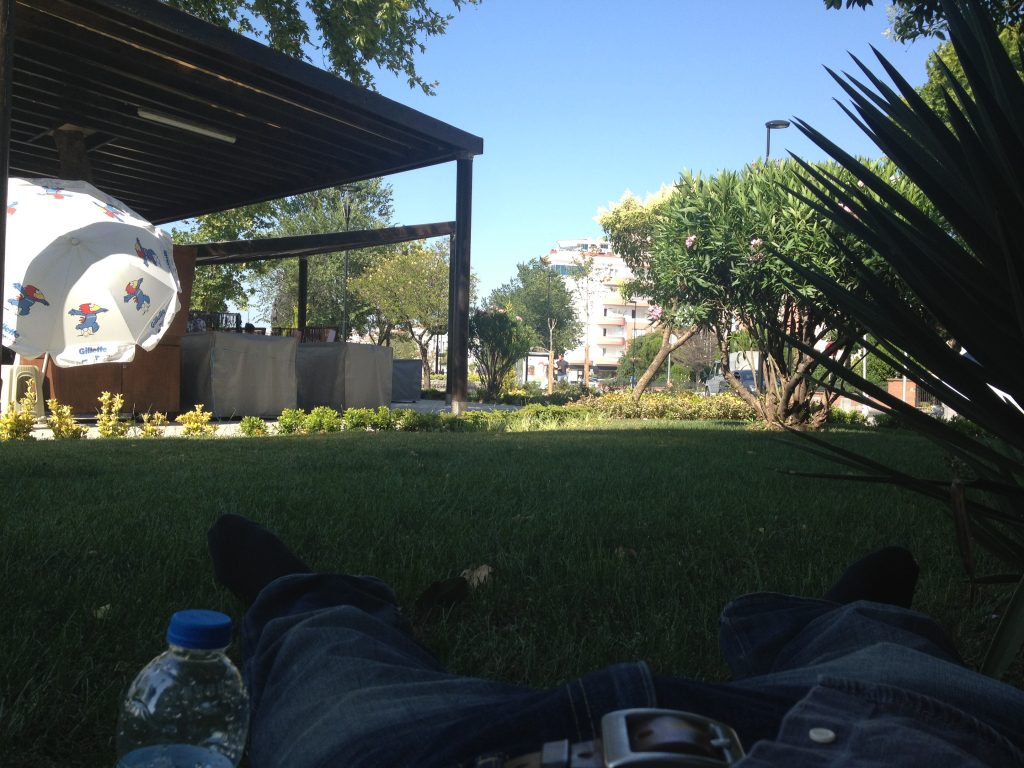 He joined me.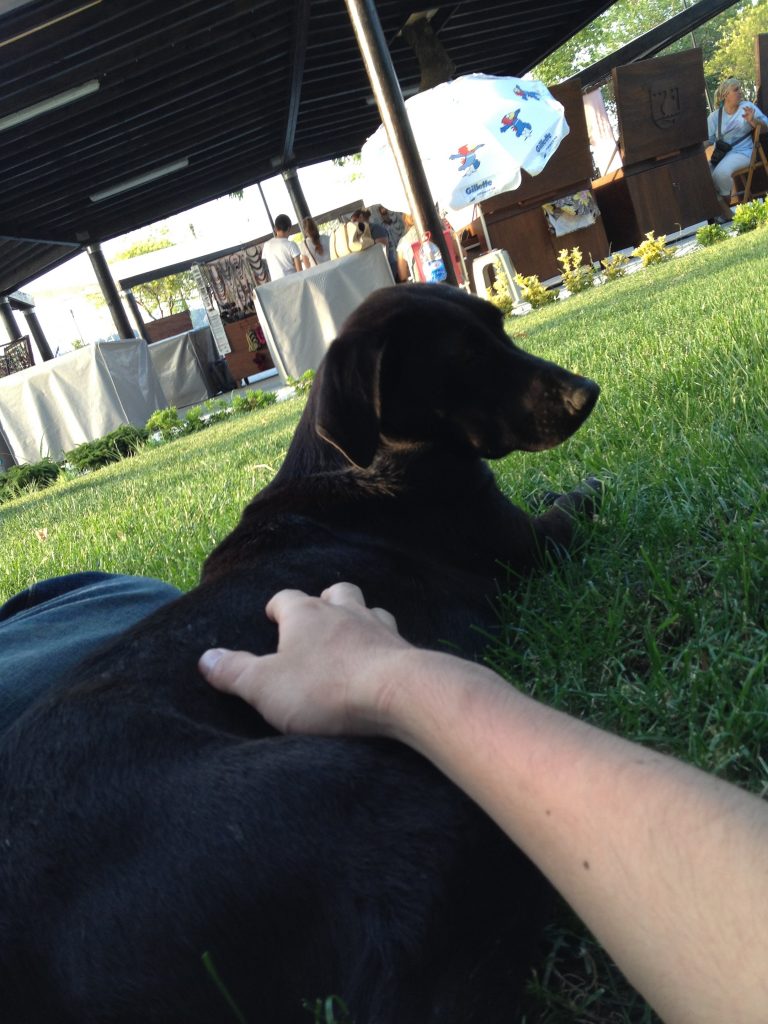 So cute, he stayed with me like this till I leave Çanakkale.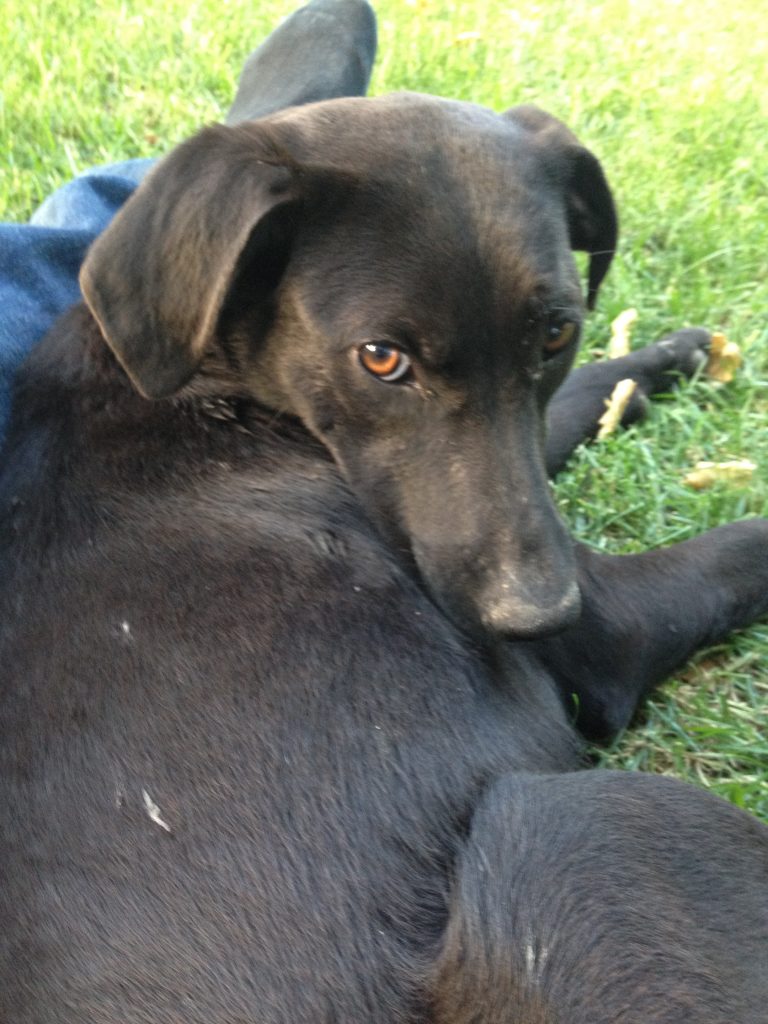 After a while, I took a bus and left for the next city Bergama.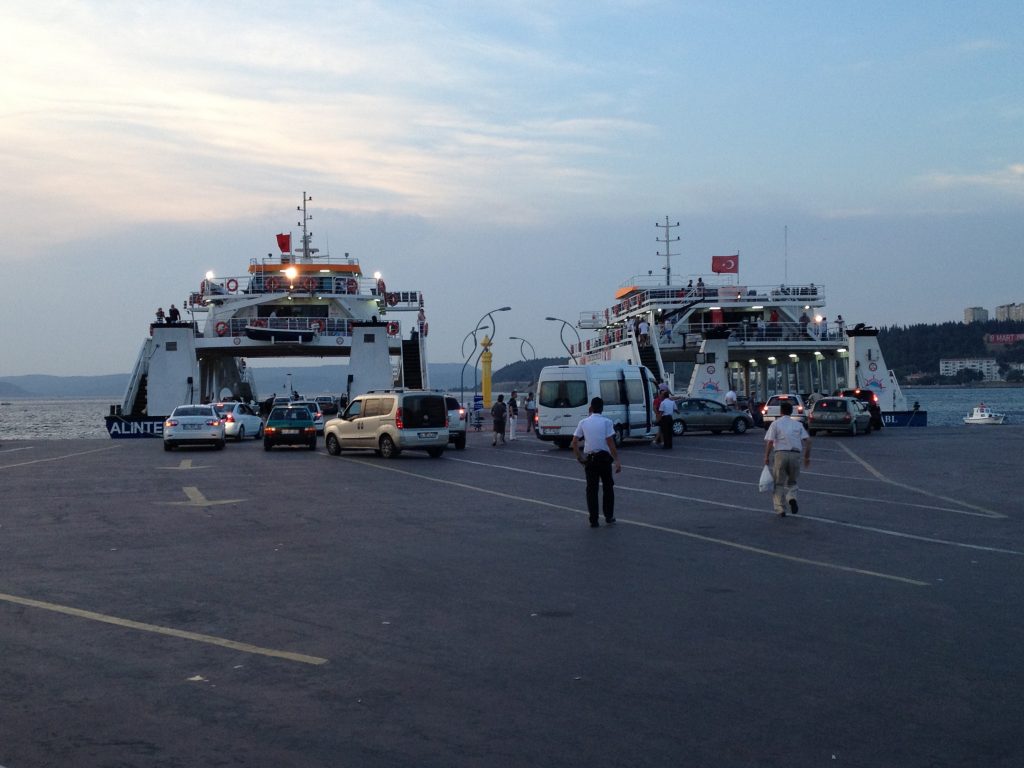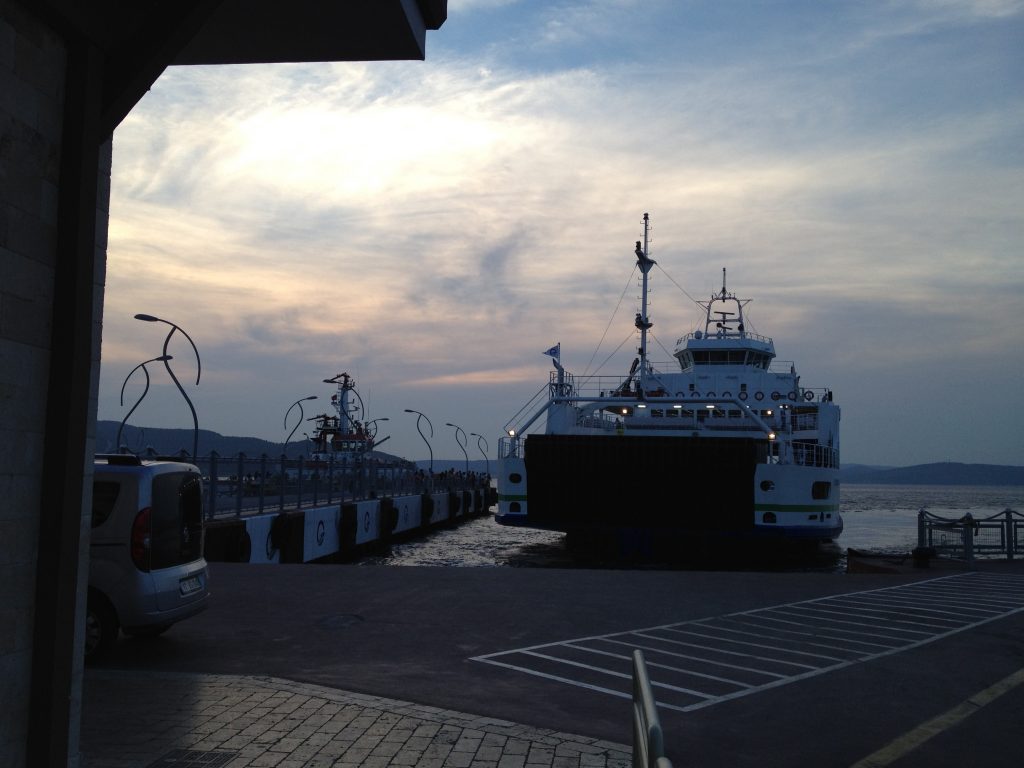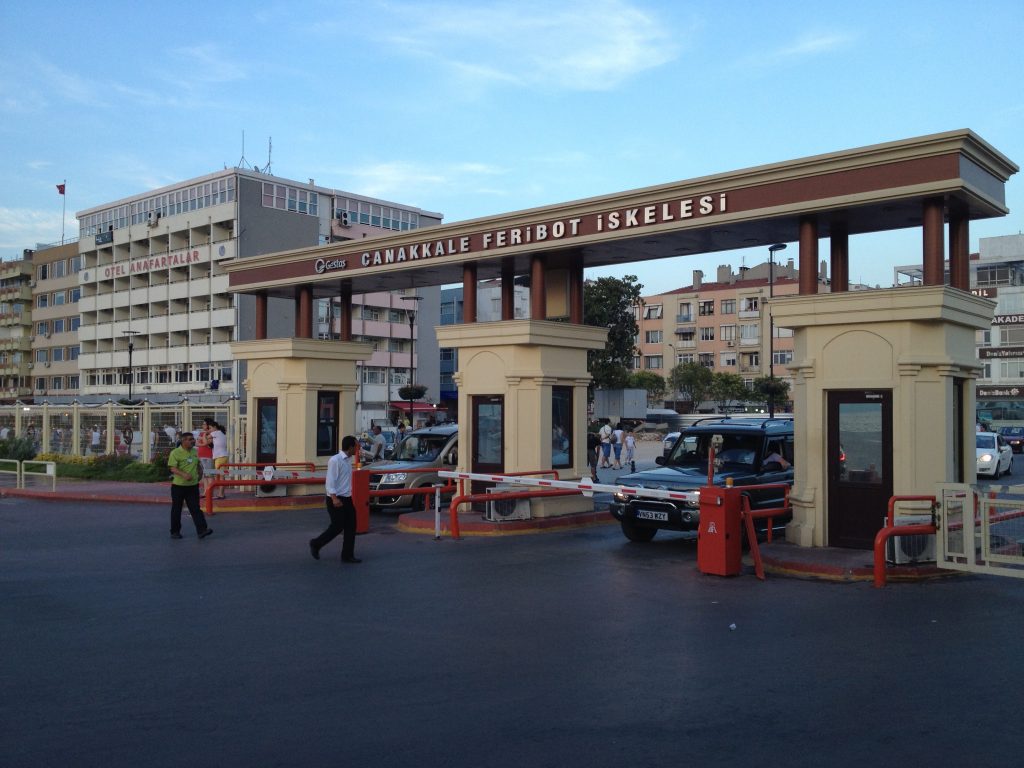 Break time at gas station, it's 4 hours trip from Çanakkale to Bergama.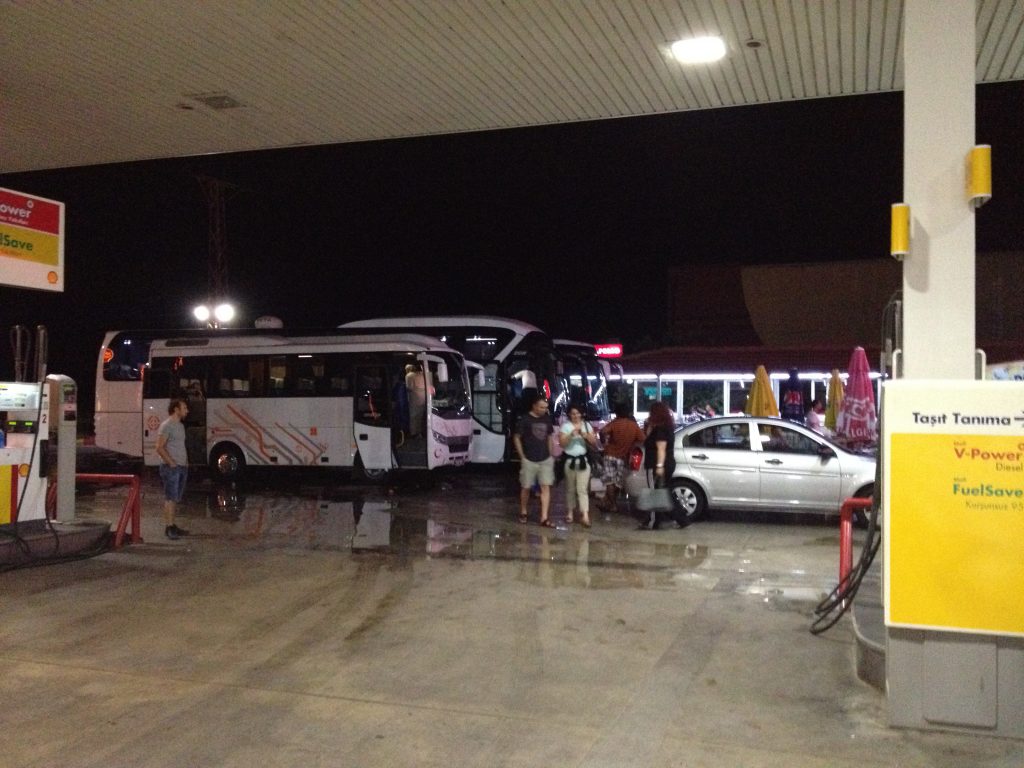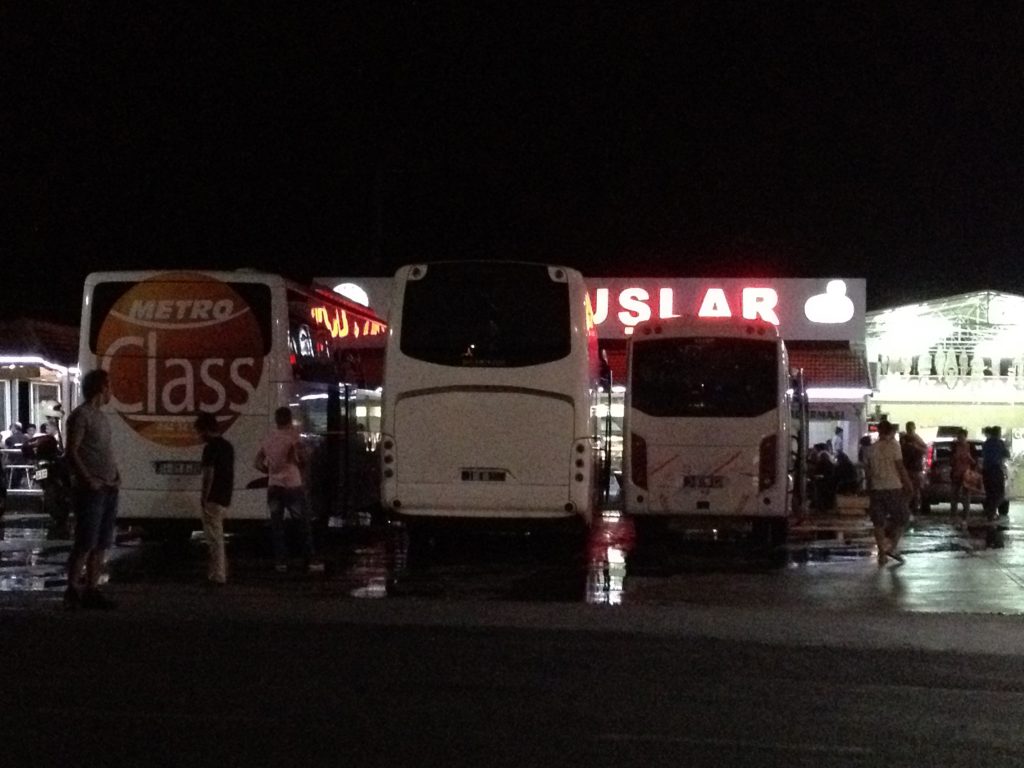 Bus crew boys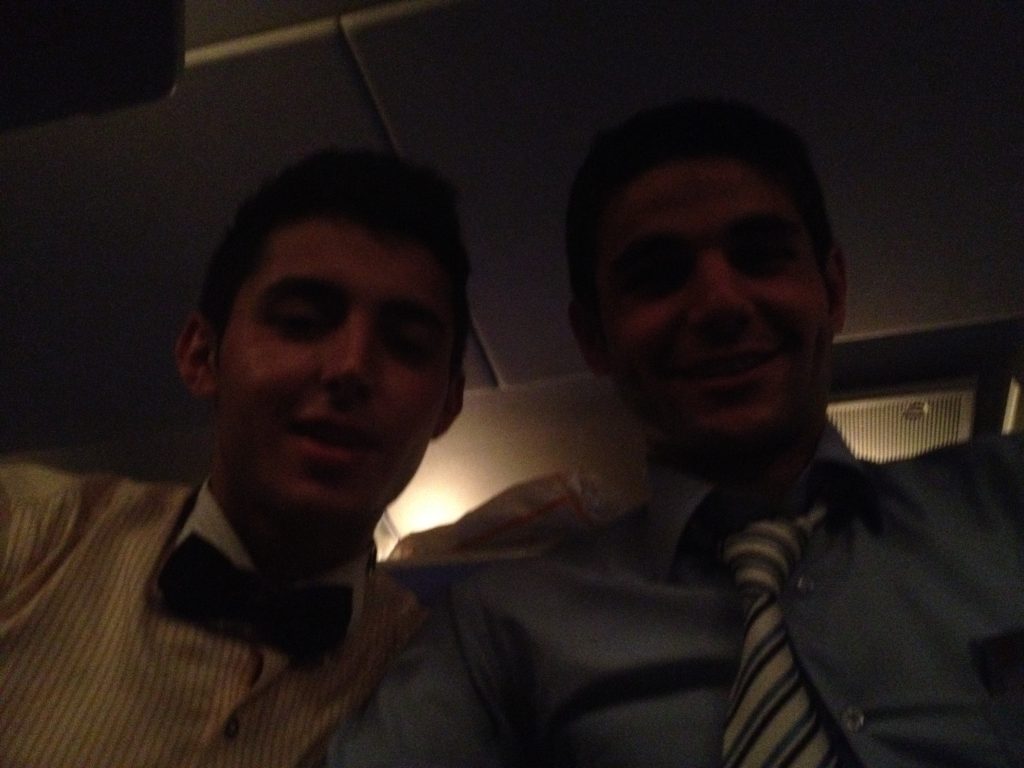 Unexpectedly, I had to drop off on the street like this midnight around 0:00 AM. There was nothing. No clue to reach the destination.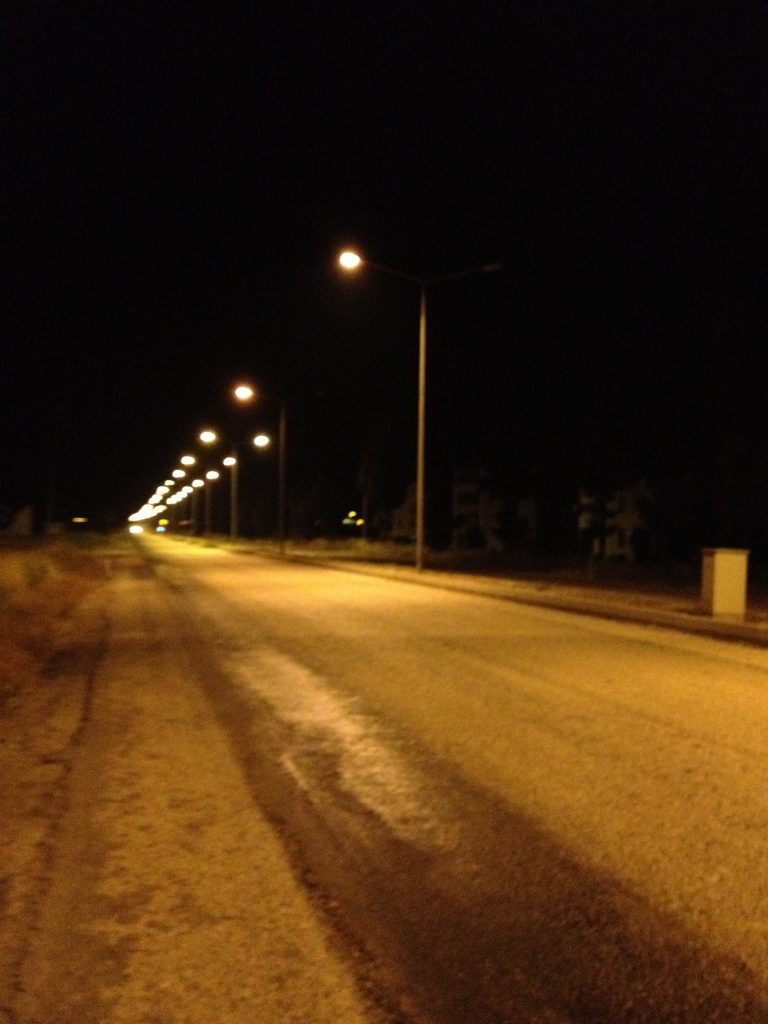 The bus crew boy only said "go that way" and I followed the direction. After waking about 2 hours just straight ahead, in the middle of the way, the road separated into two ways and there was no sign. It was almost torture for me. I walked about one more extra hour and finally saw this sign. I shouted I did it! I followed my intuitive and it hit Bergama, the destination town I wanted to reach.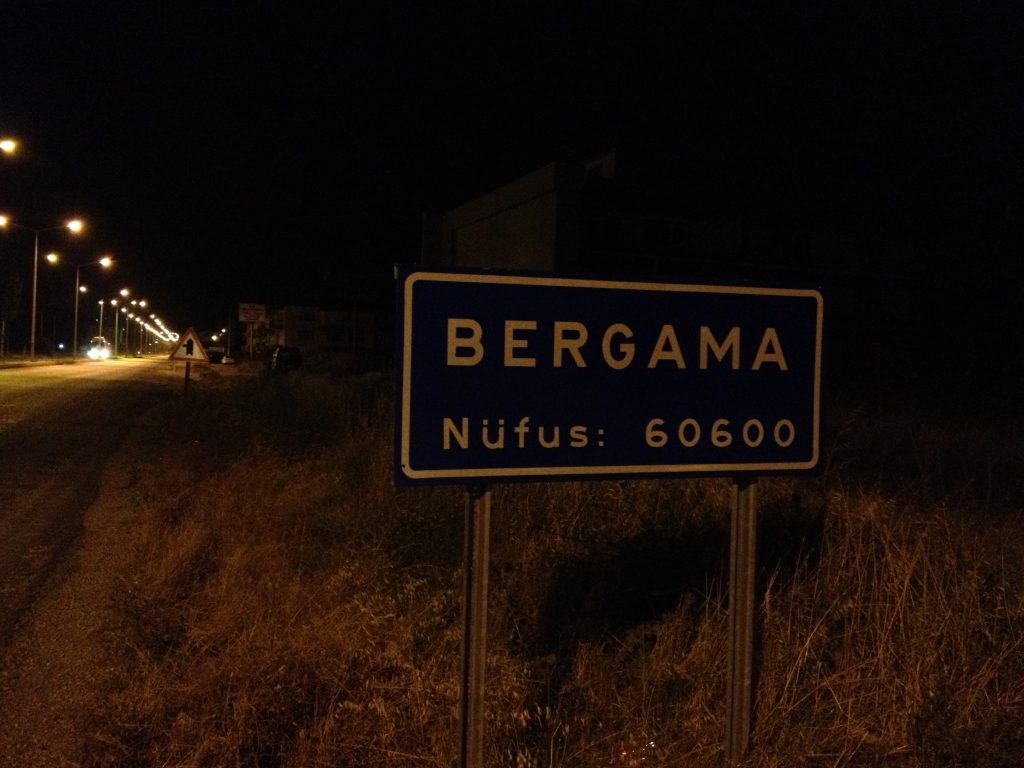 After seeing the sign, I felt it light but encountered another pinch. Nearly 10 voracious dogs without leases barked at me so much and came close to me. They didn't approach me within 10 meters but it was so scary to hear such barking and roaring in a foreign country and they kept tracking of me. It was almost like encountering wolves. I thought I would get injured so hard. Really lucky not to suffer from anything fatal. There was no place to hide or climb up cause only thing there was just one way road to the horizon. Nothing but a road..
Anyway, eventually I found one hotel and checked in. It was almost 4:00 AM but I needed sleep and hot shower. I knew it was just waste of money to pay for a hotel for such short hours but I was too much exhausted. I could have a few hours sleep, charged and refreshed enough by that. Front staff was a kind woman who could spoke Japanese.