I could seep better than I thought, only 4 hours sleep in bed was enough to restore my exhausted body and soul. Hotel fee was not cheap but it wasn't a waste. I checked out and walked about 1km, and as one taxi driver talked to me, asked for a ride to Pergamum Acropolis. Glad to visit such a place where I could only saw on a text book at school.
Pergamum Acropolis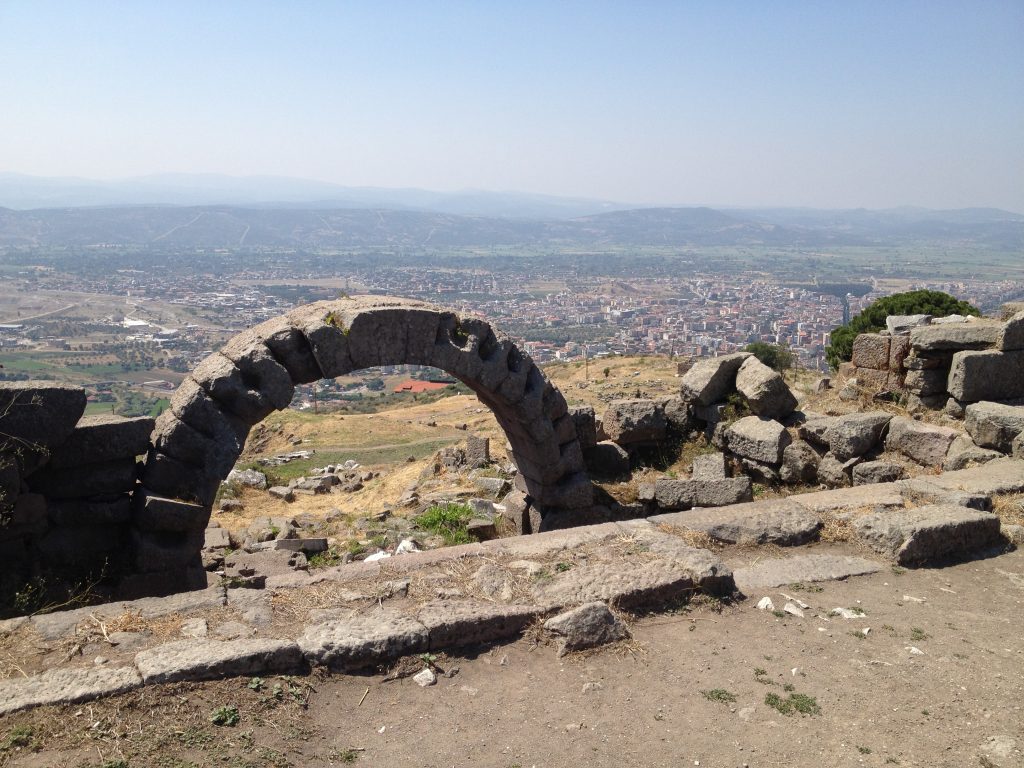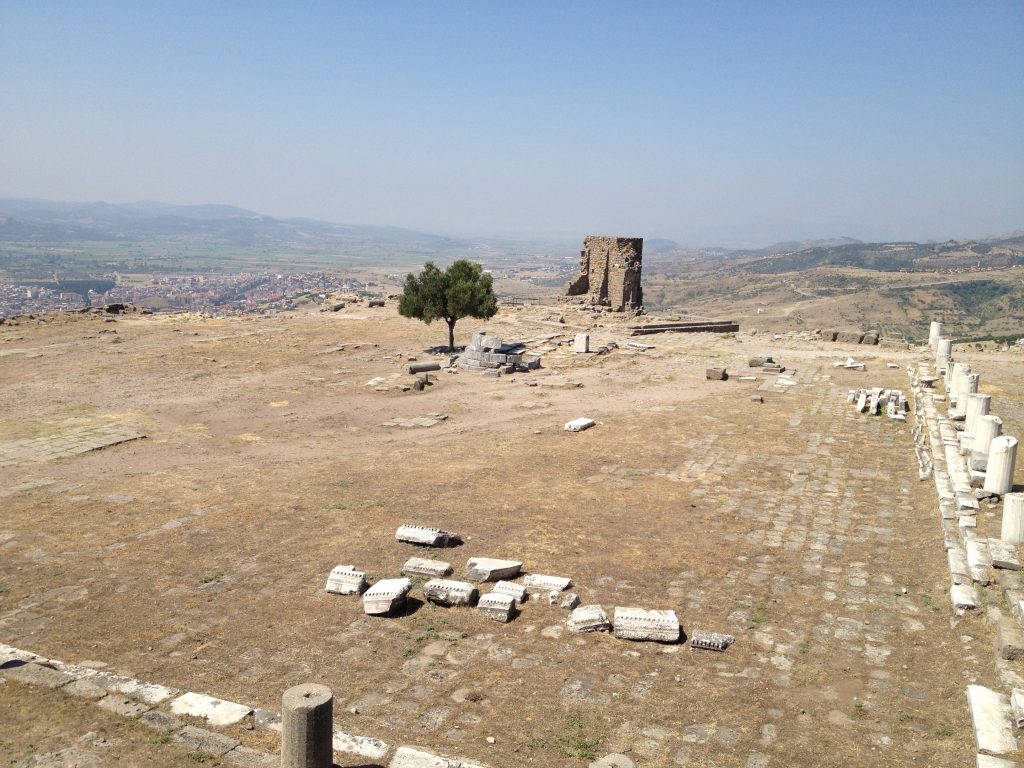 Temple of Trajan in Pergamum Acropolis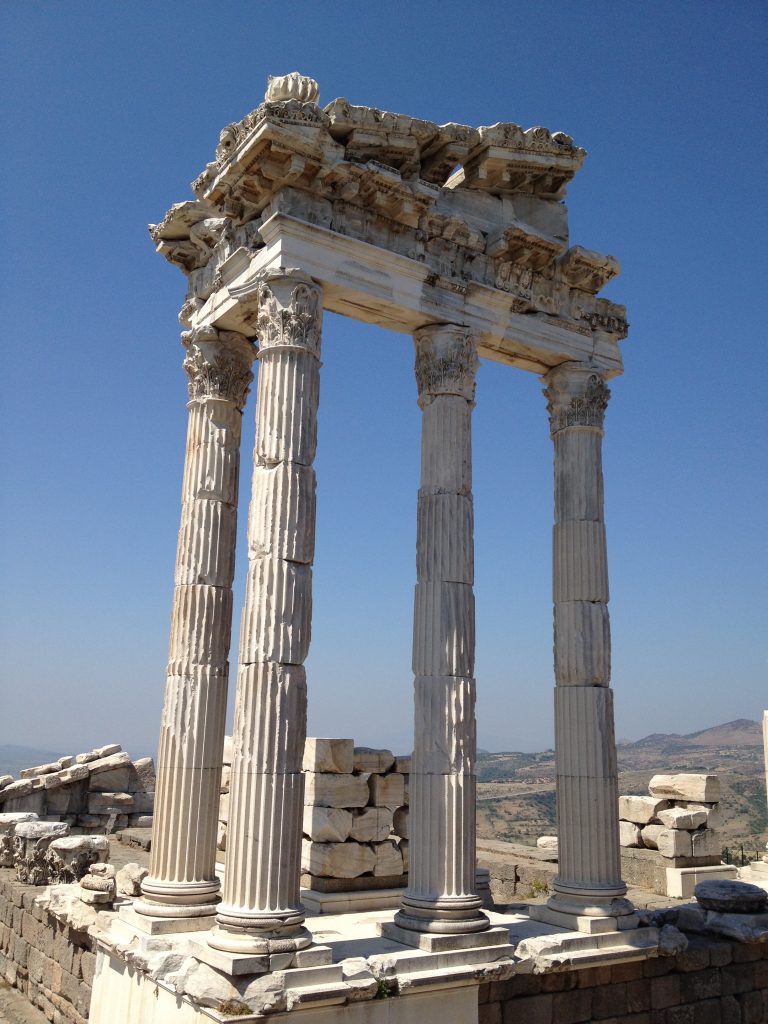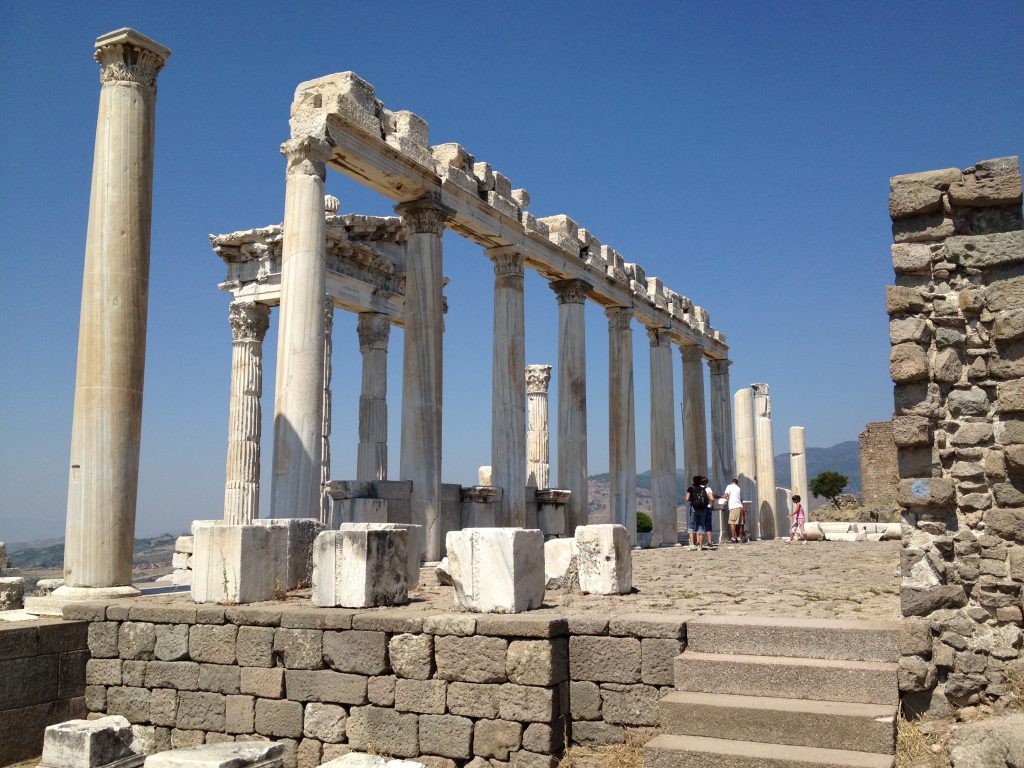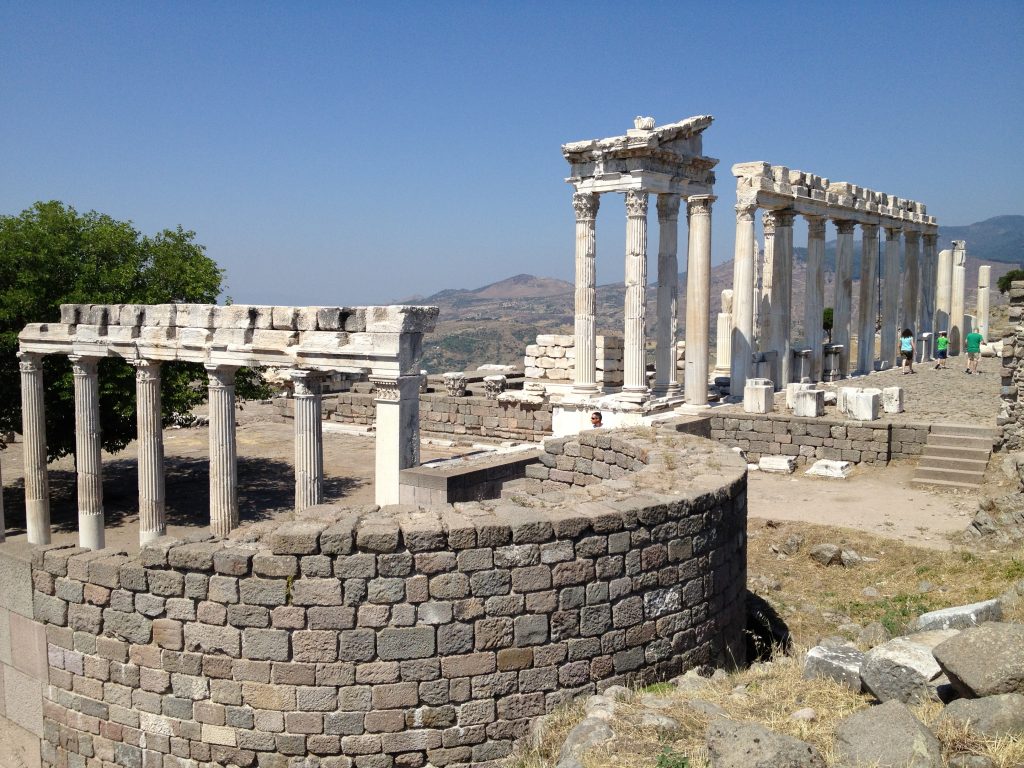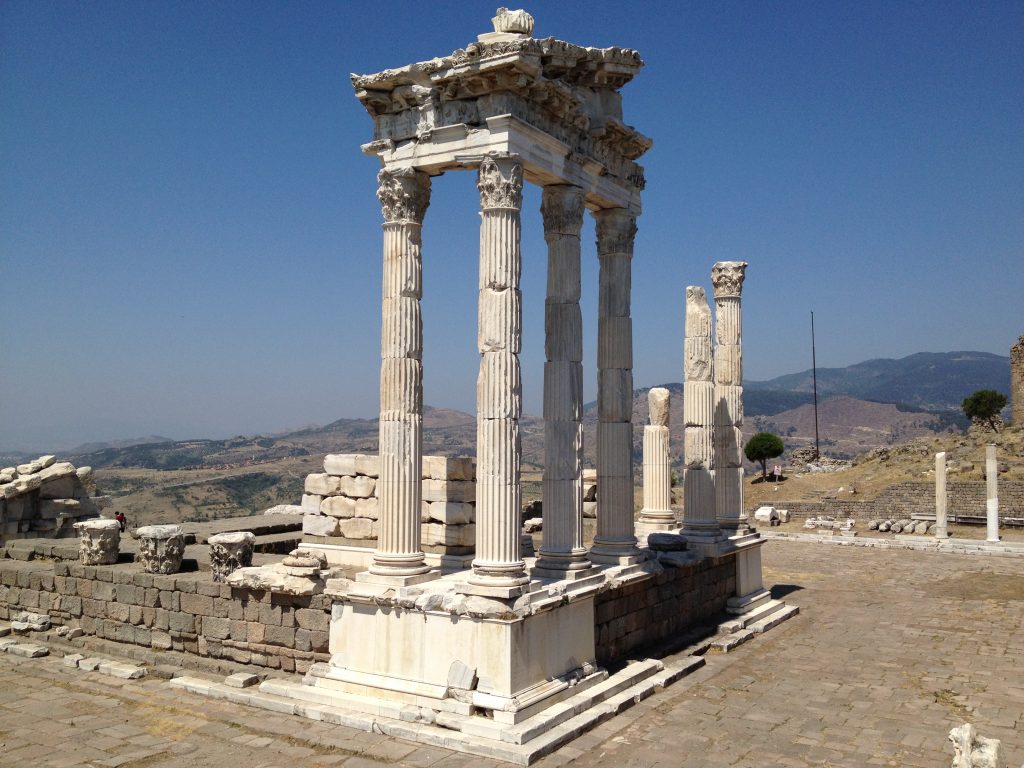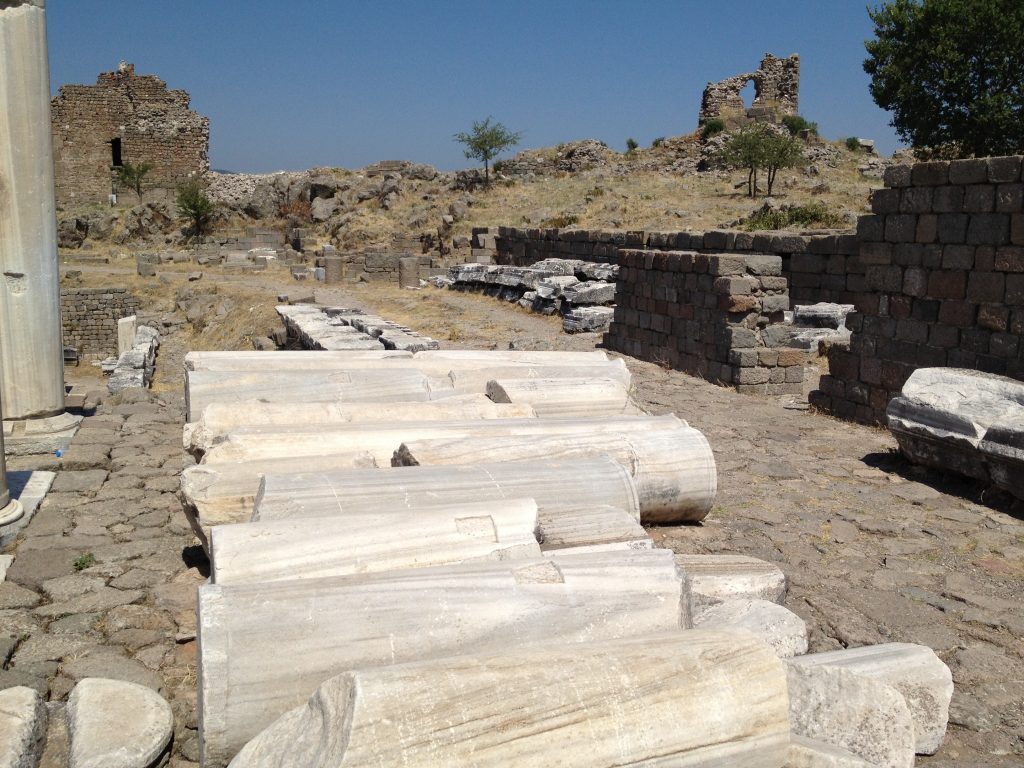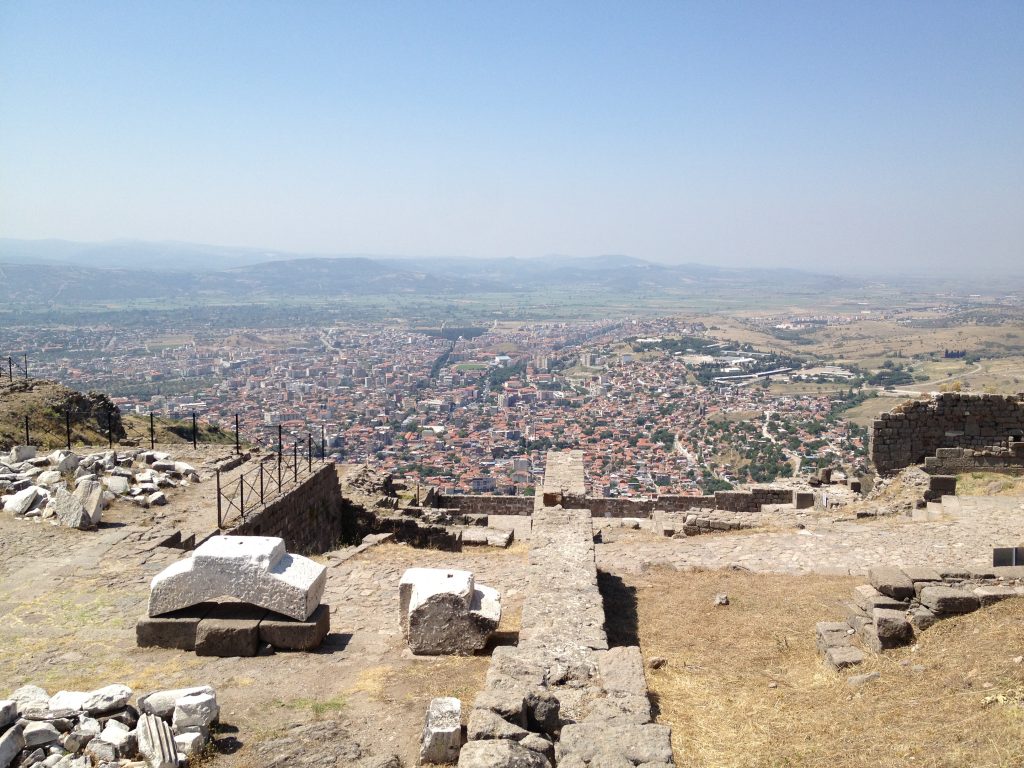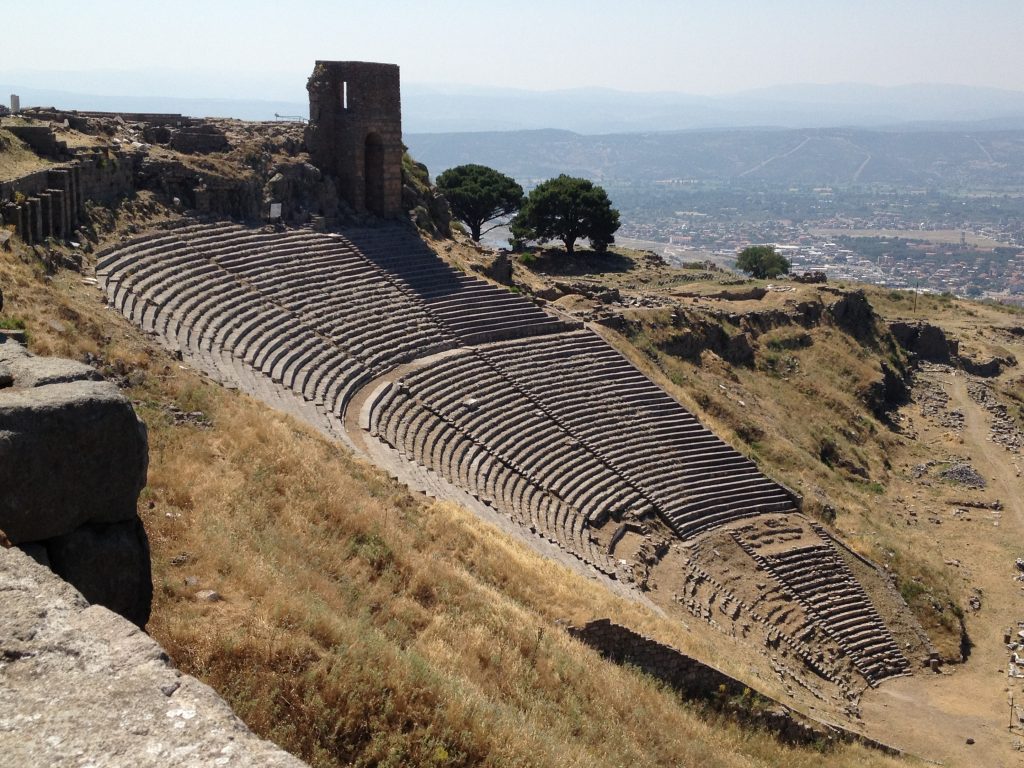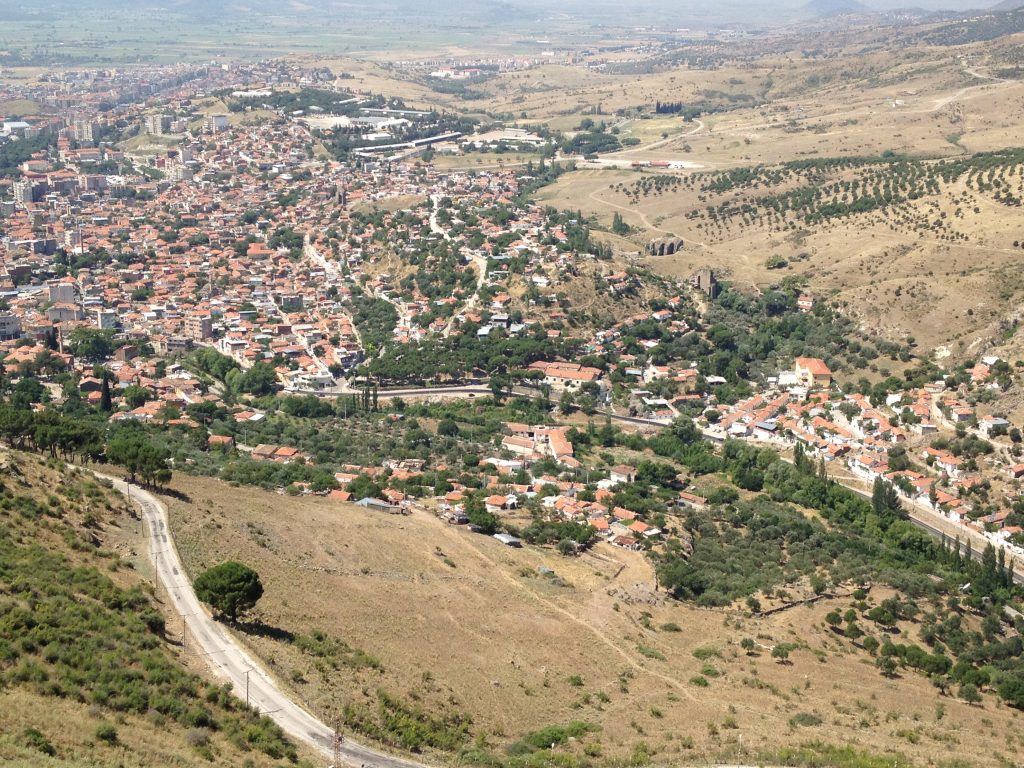 Peace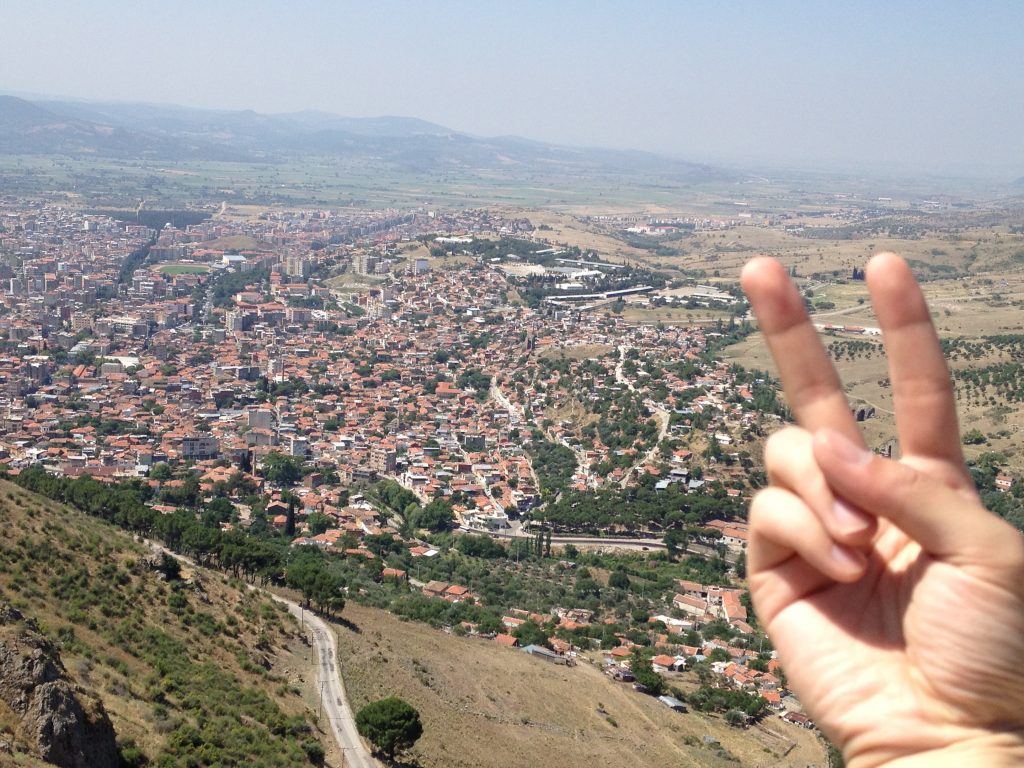 Opposite side was like this. It was hot and nice weather so I felt like swimming in here if I have swim pants.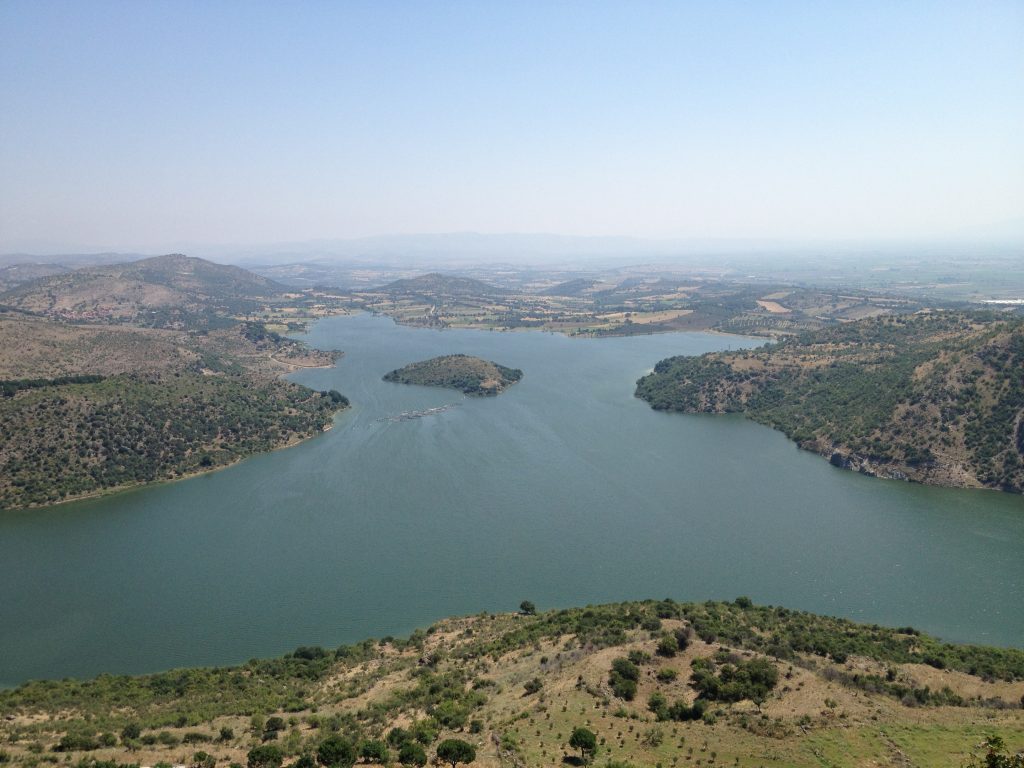 Break time at a little cafe on the hill. Carpets and chairs were so Turkish.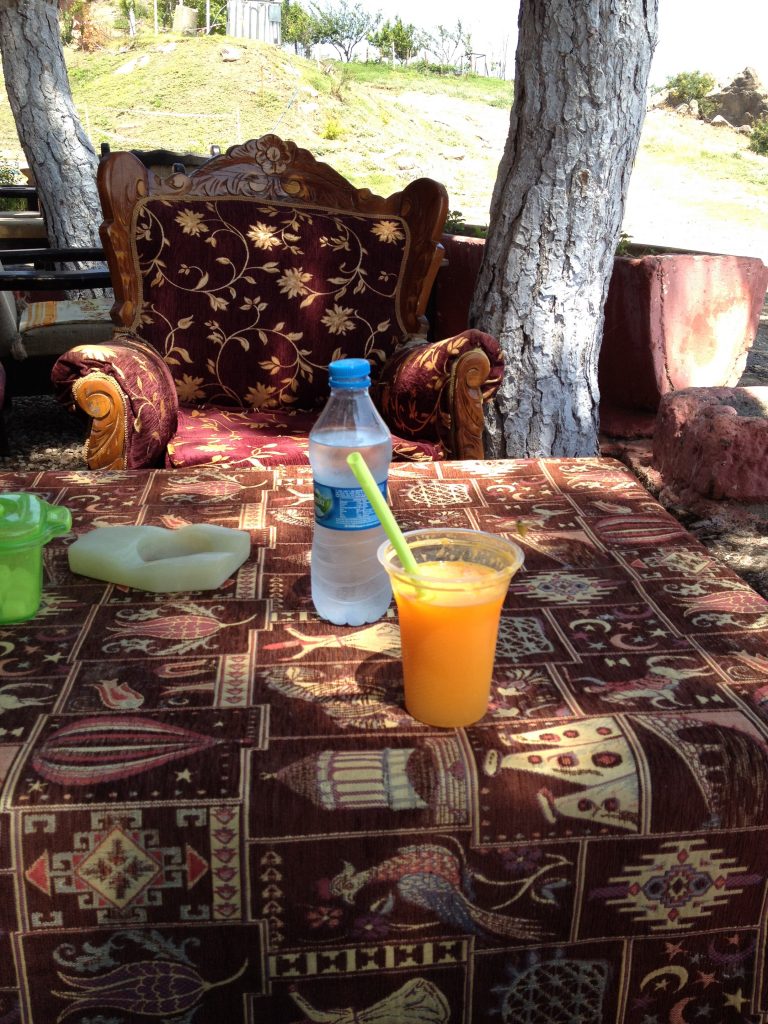 A cat matches those patterns much. I was playing with this cat more than 30 mins. Dogs and cats in turkey are so friendly as people are.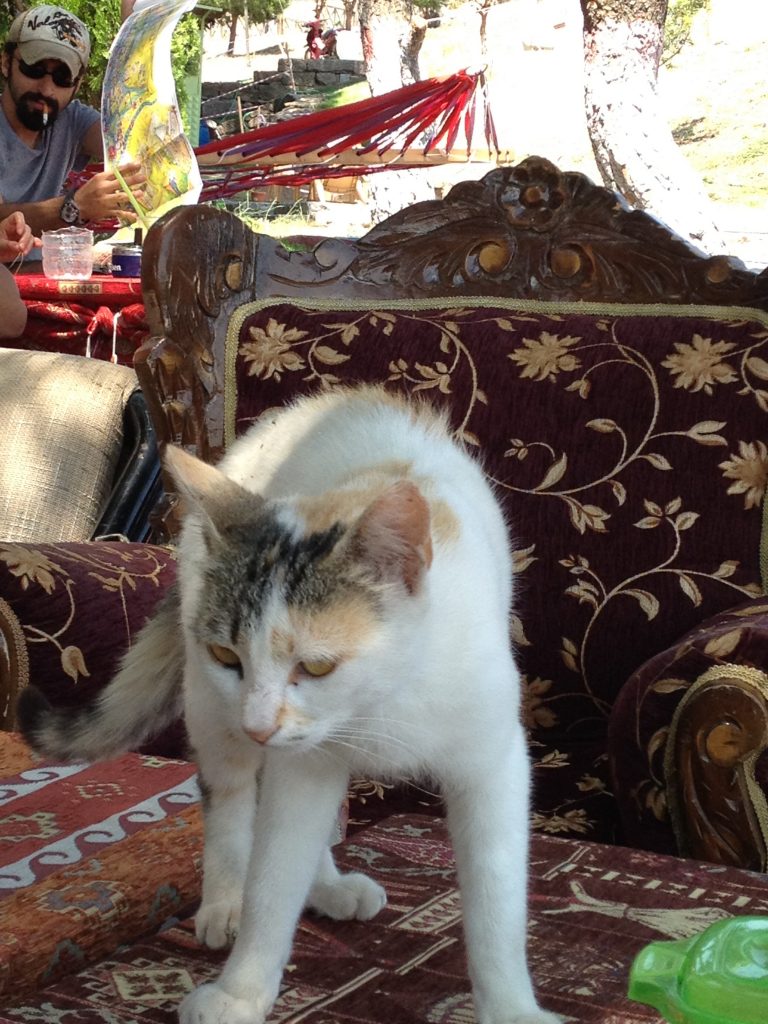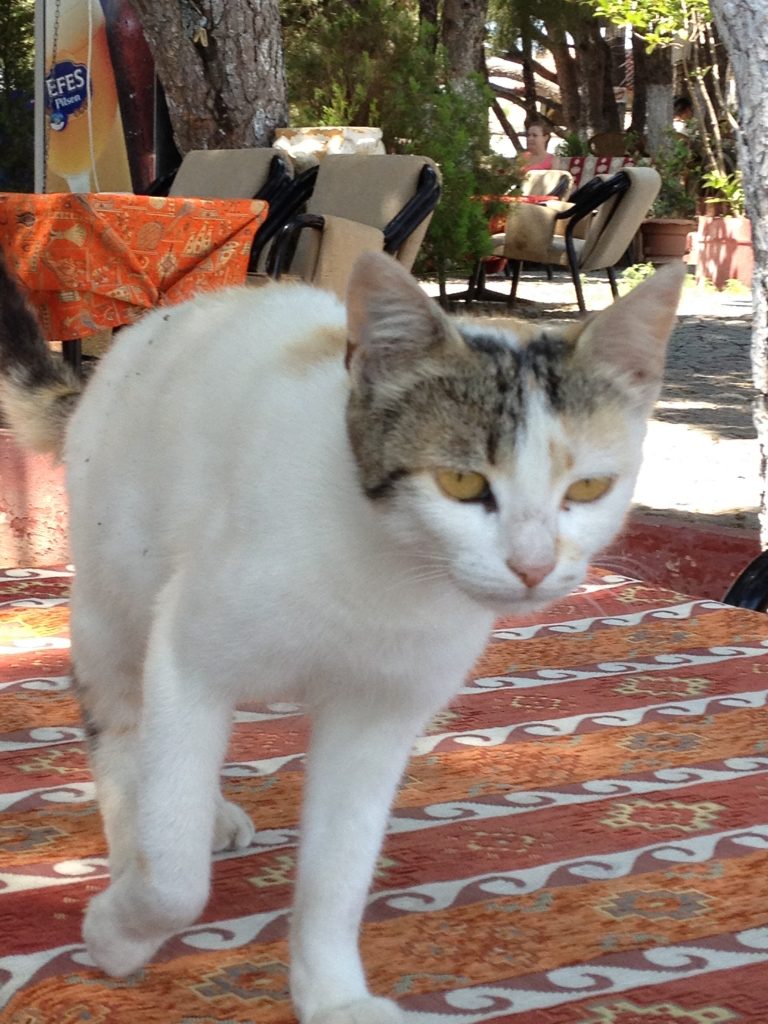 After that I took a cable car to go back.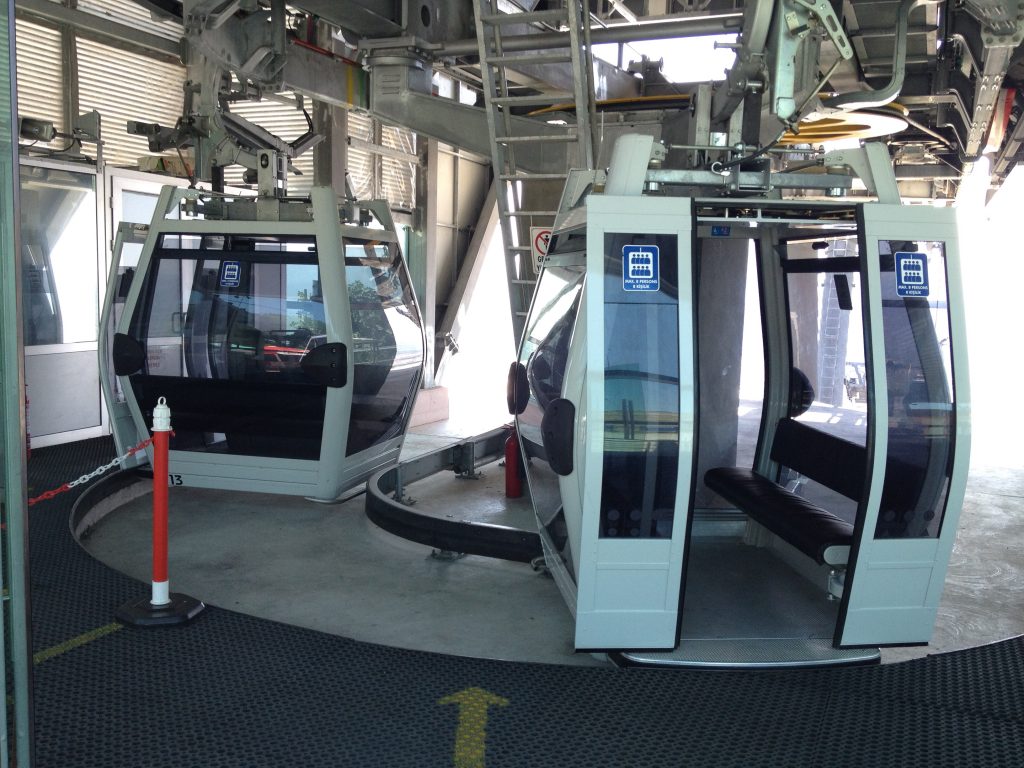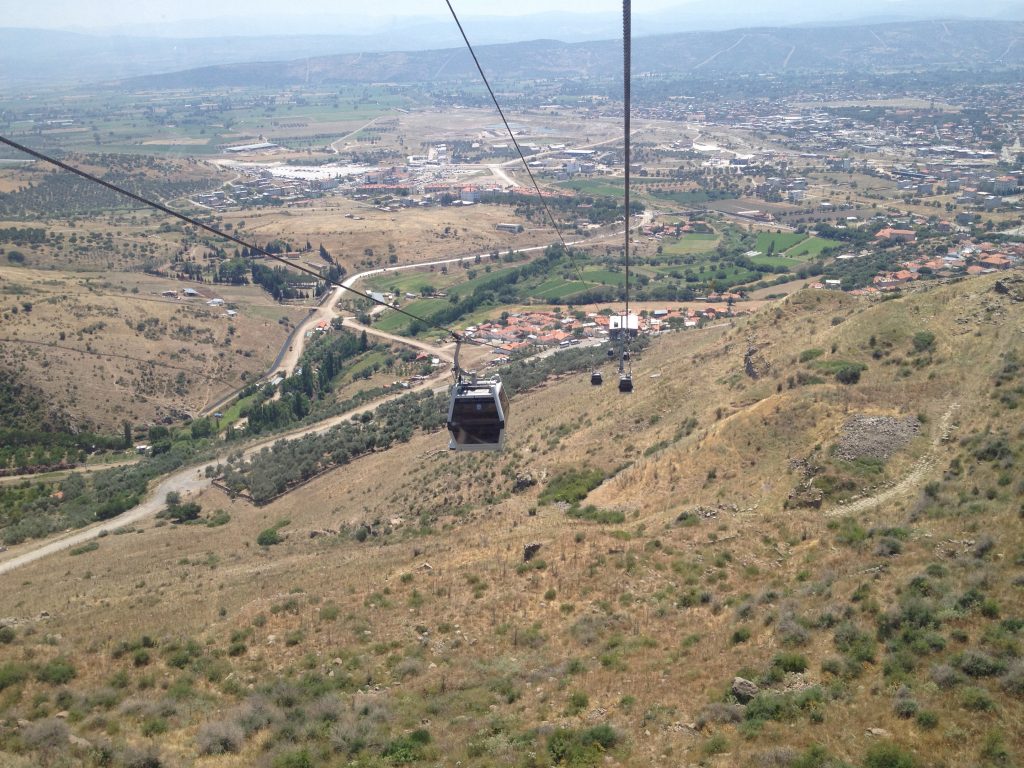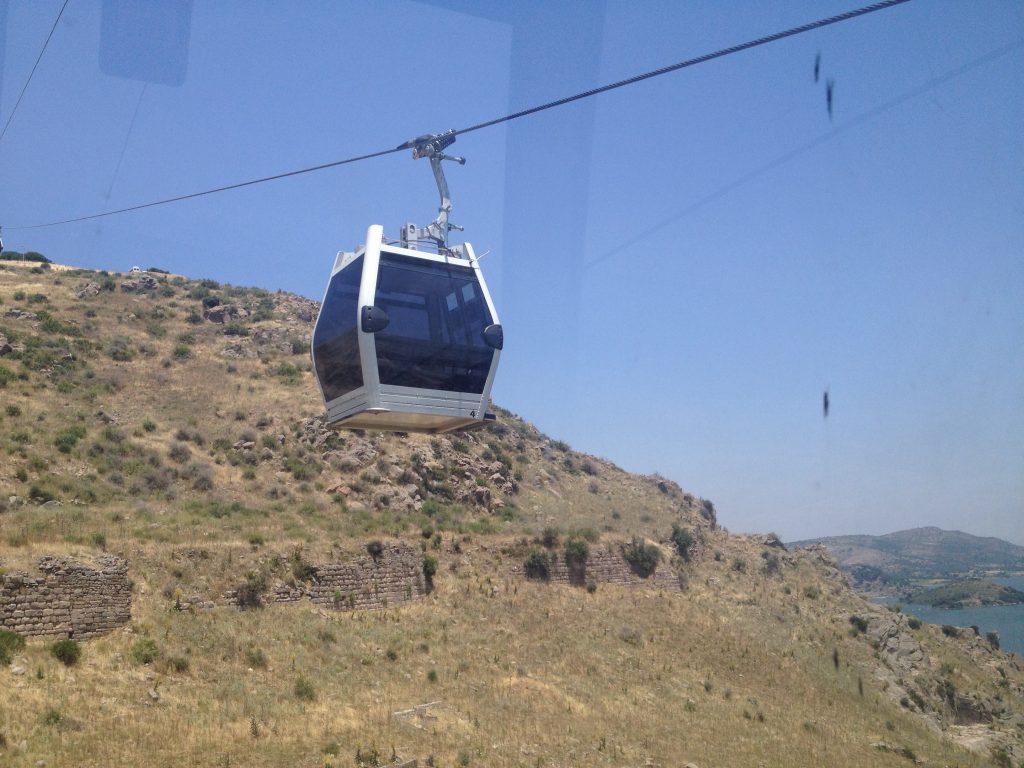 Lunch, salty yogurt is almost essential on the table these days. My tongue already tuned to Turkish mode.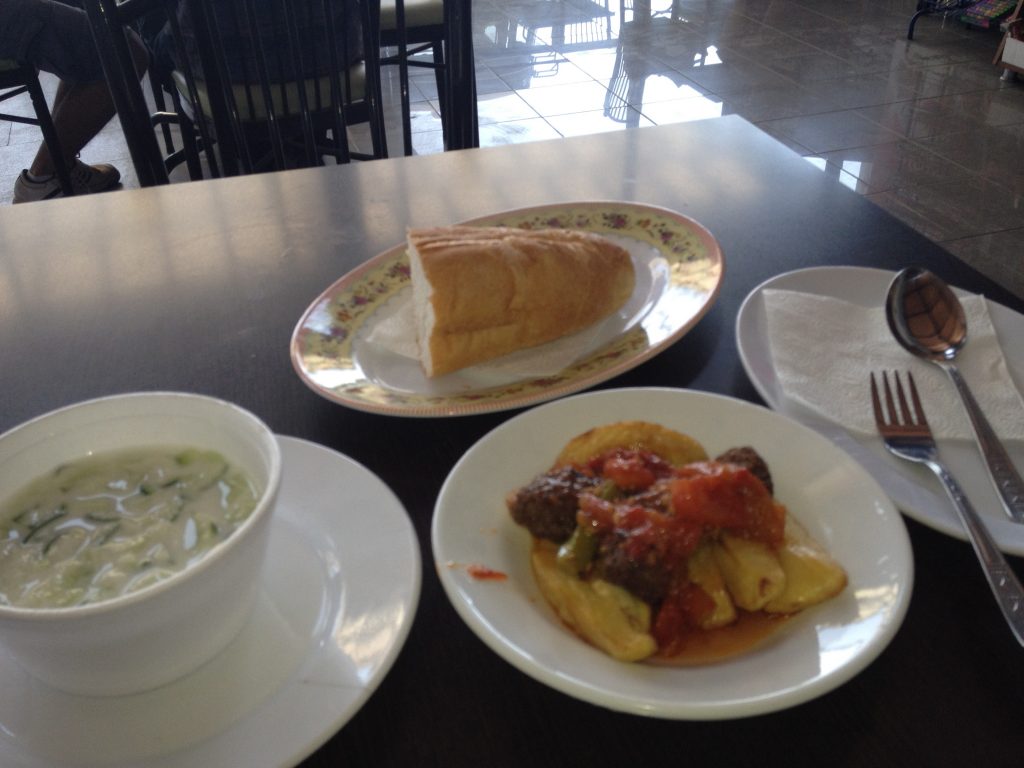 And a chocolate bar is another essential resource for me.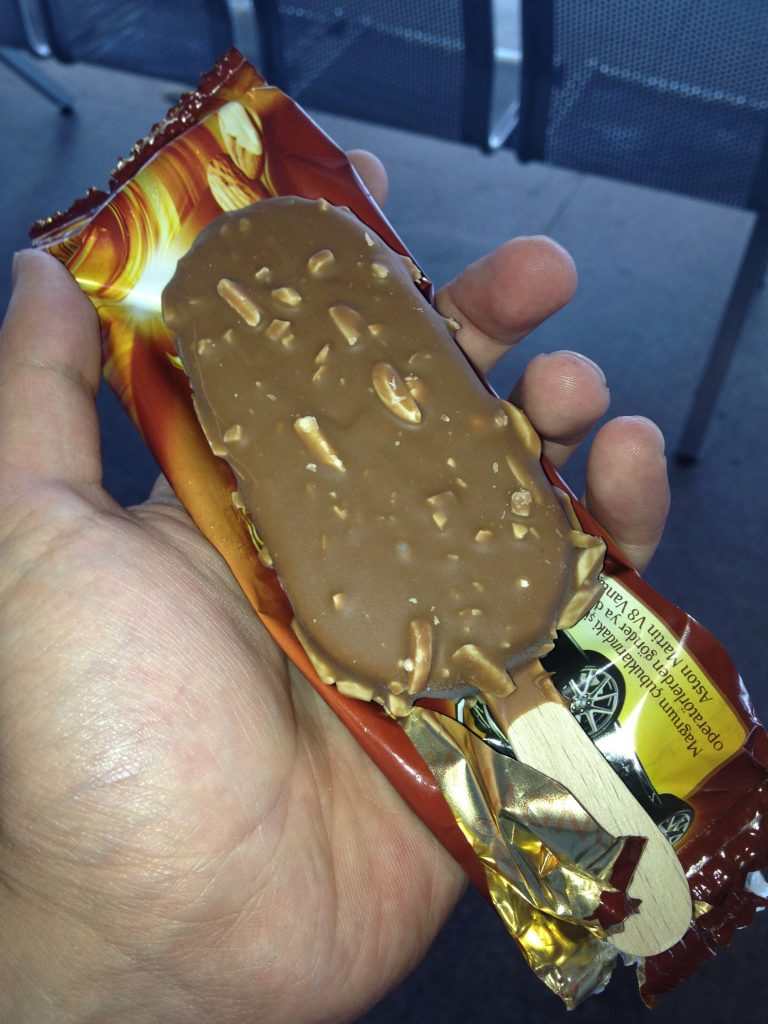 Move by a mini bus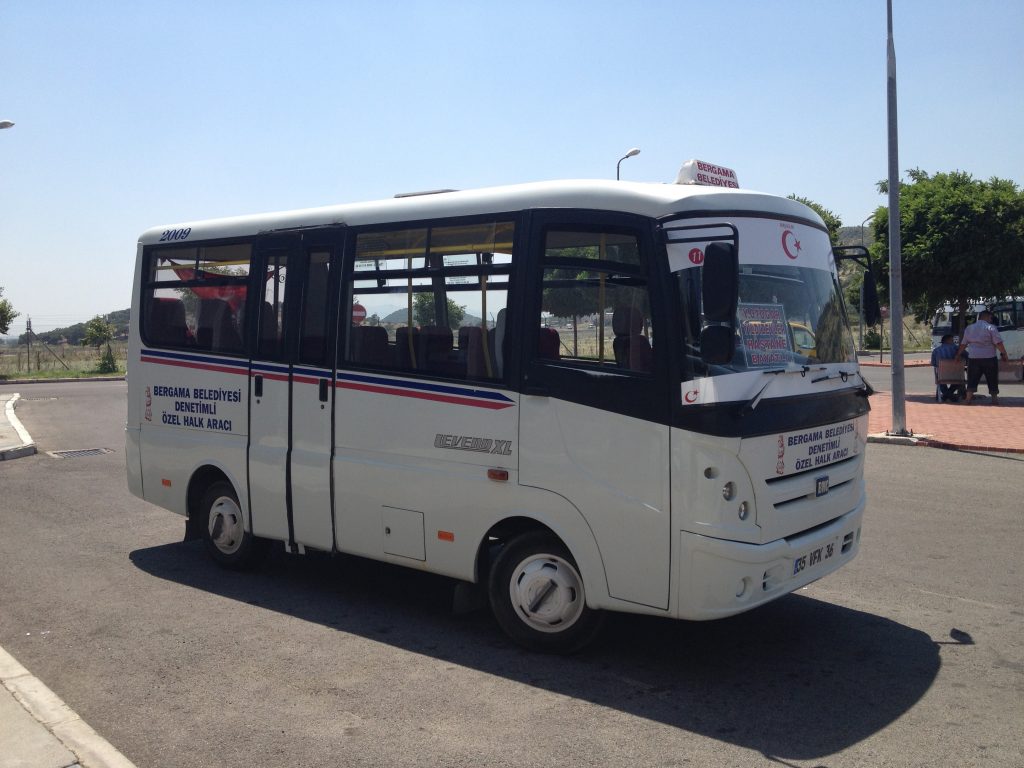 Sandwich and cola, another break time in somewhere else.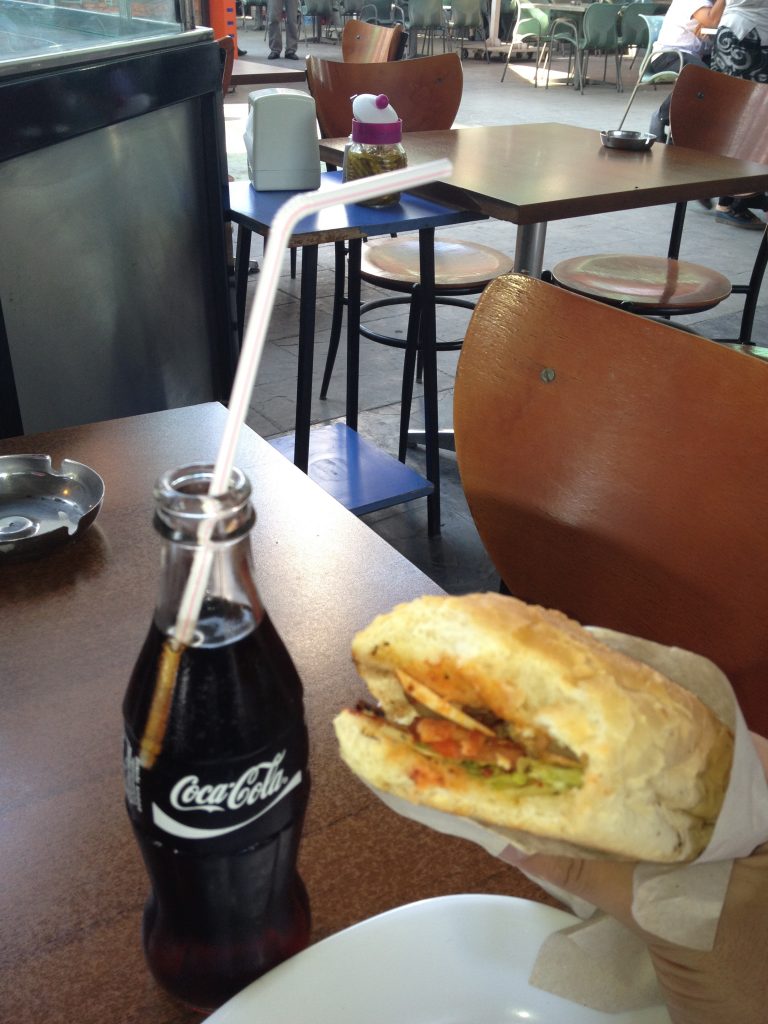 I took a van to next destination Pamukkale. At the van pickup point, a boy talked to me and told that his family runs a hotel in Pamukkale so that I decided to stay his hotel tonight.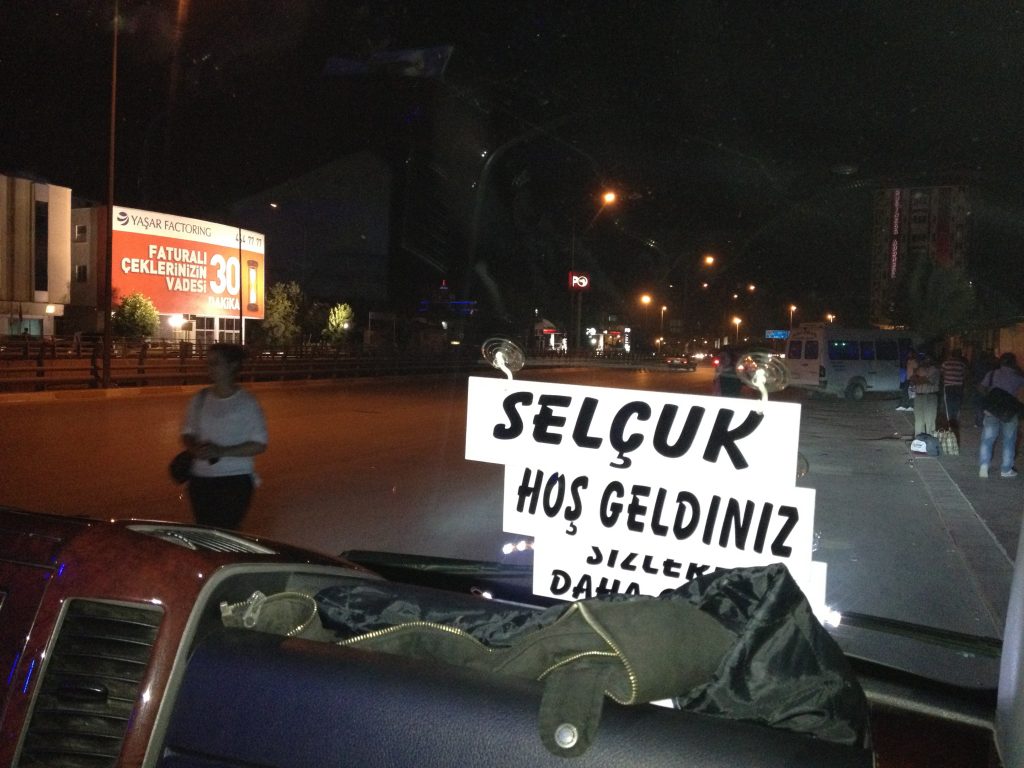 Arrived at the hotel, dinner with beer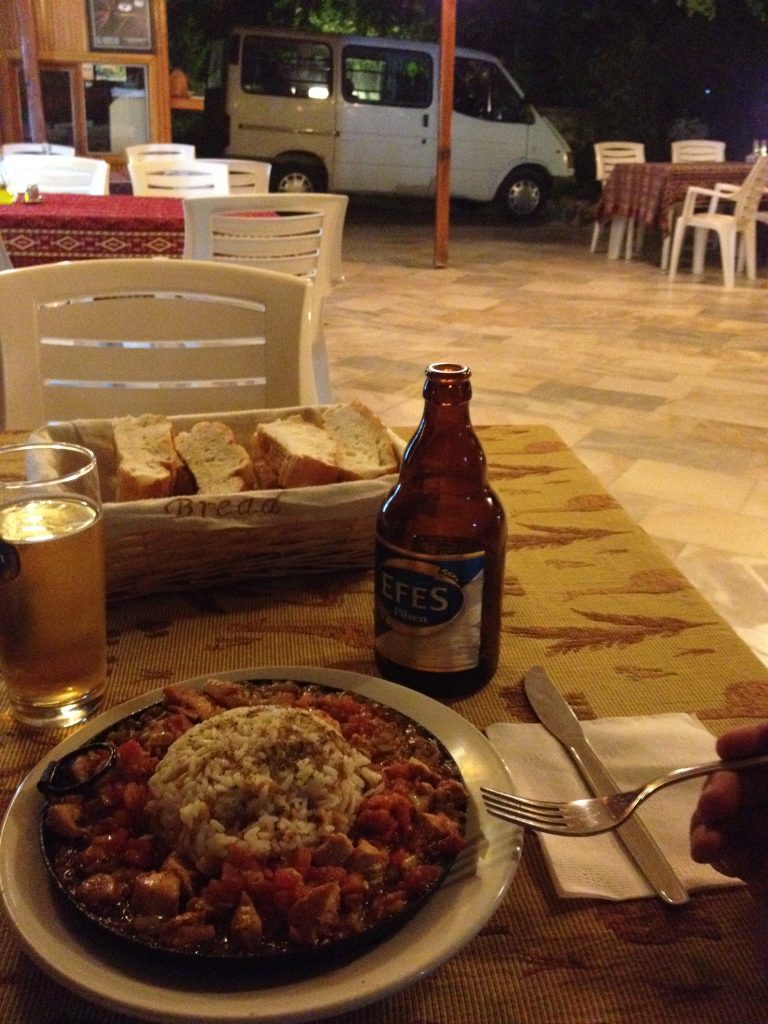 There was a swimming pool and a rest space like this in the hotel.