Day 6
I decided to leave for Chan rai by taking bus and boat today. 3 hours bus + 3 hours boat, it's a long trip.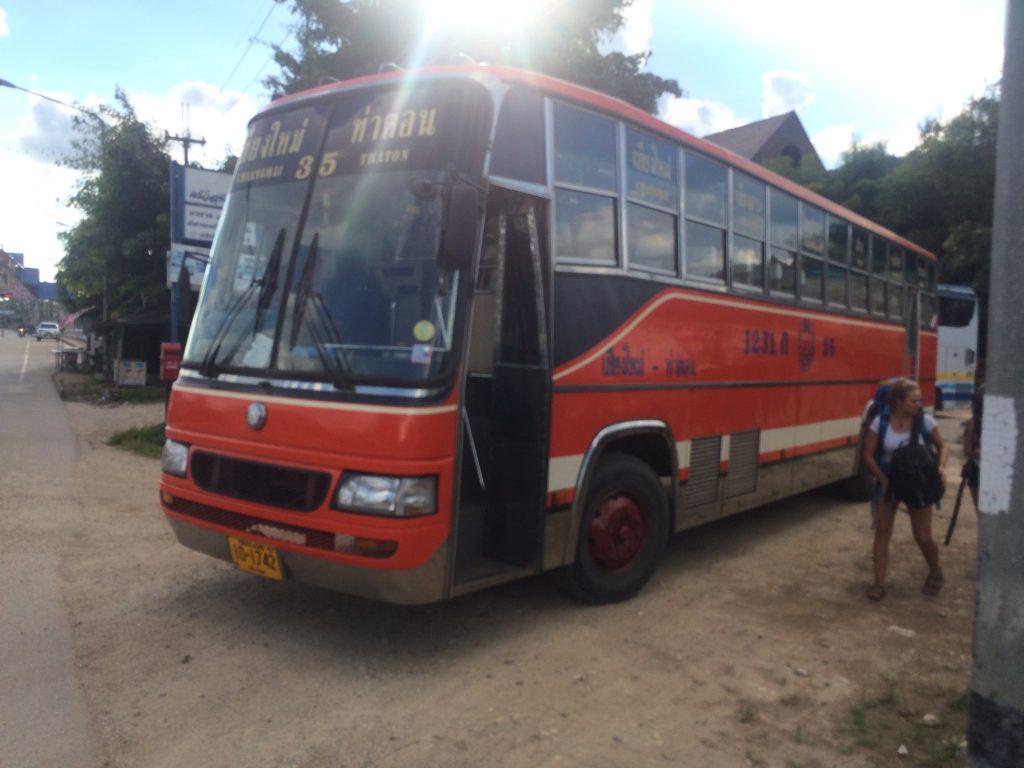 Well, there are easier ways to get to there but I prefer to experience something new and not in hurry. The boat trip was attractive for me as it is a small boat for about 10 passengers only and not only 10-15 mins, it takes about 3 hours long.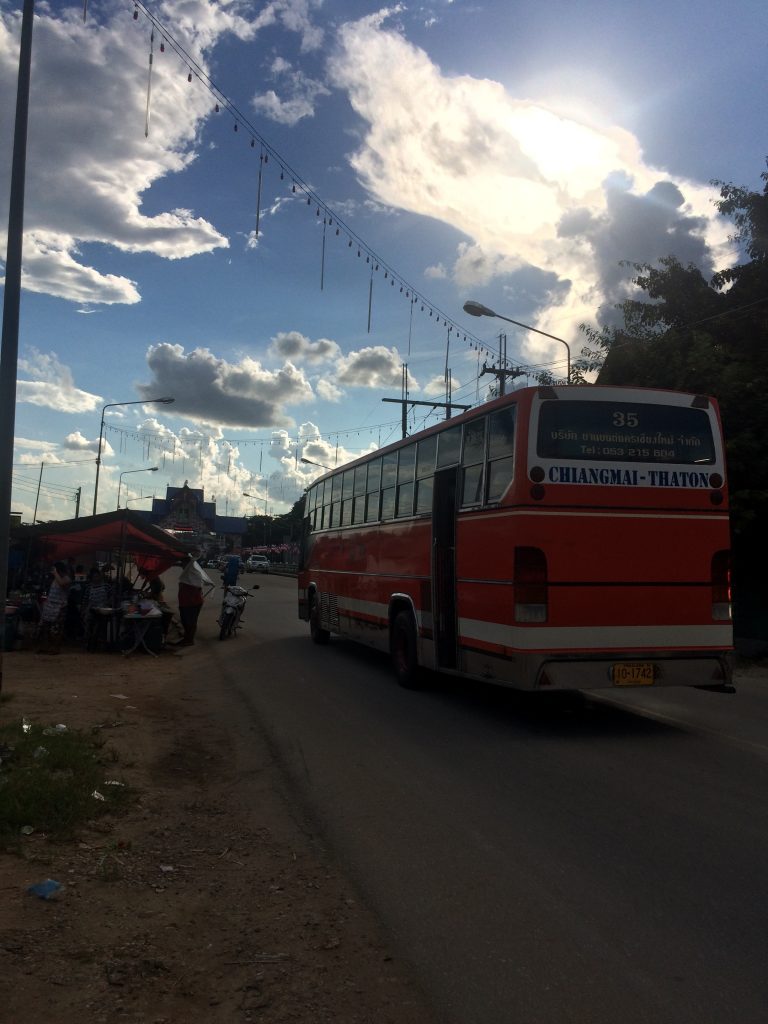 Bus finally arrived at the river side like this. Yes, I take a boat from here to Chan rai. It looked so good when I saw a picture of this river and imagined my boat trip there.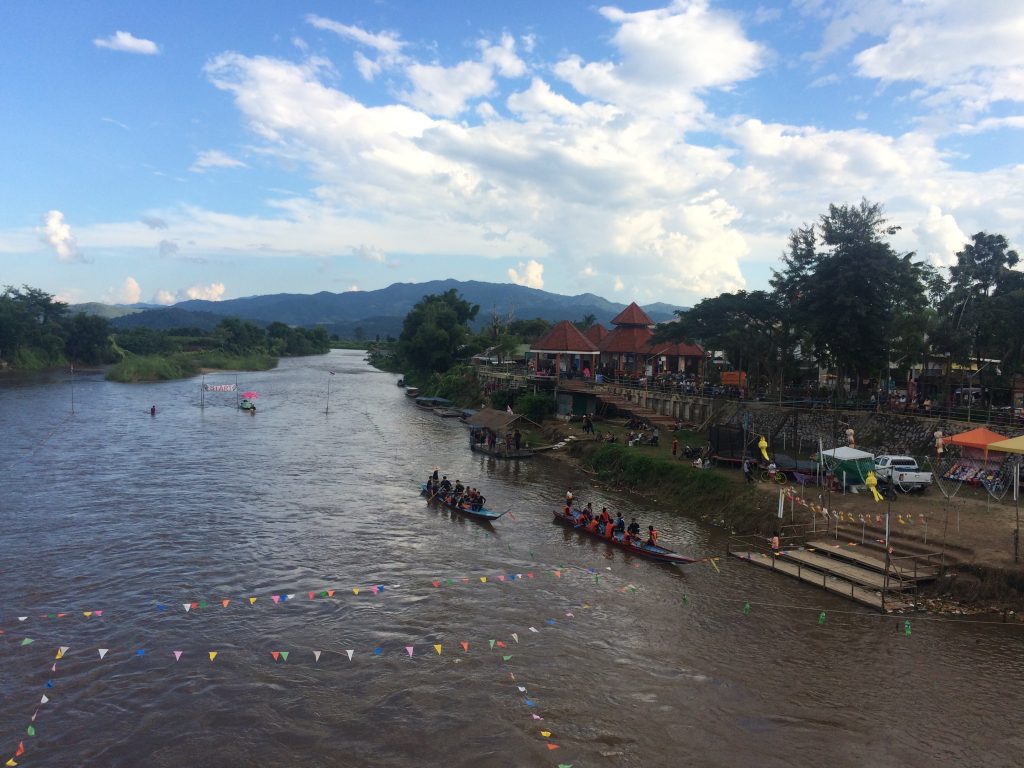 And I had lunch at a river side cafe. How nice. Ham&egg sandwich with chips and coffee. I don't need anything more than this. Feeling good.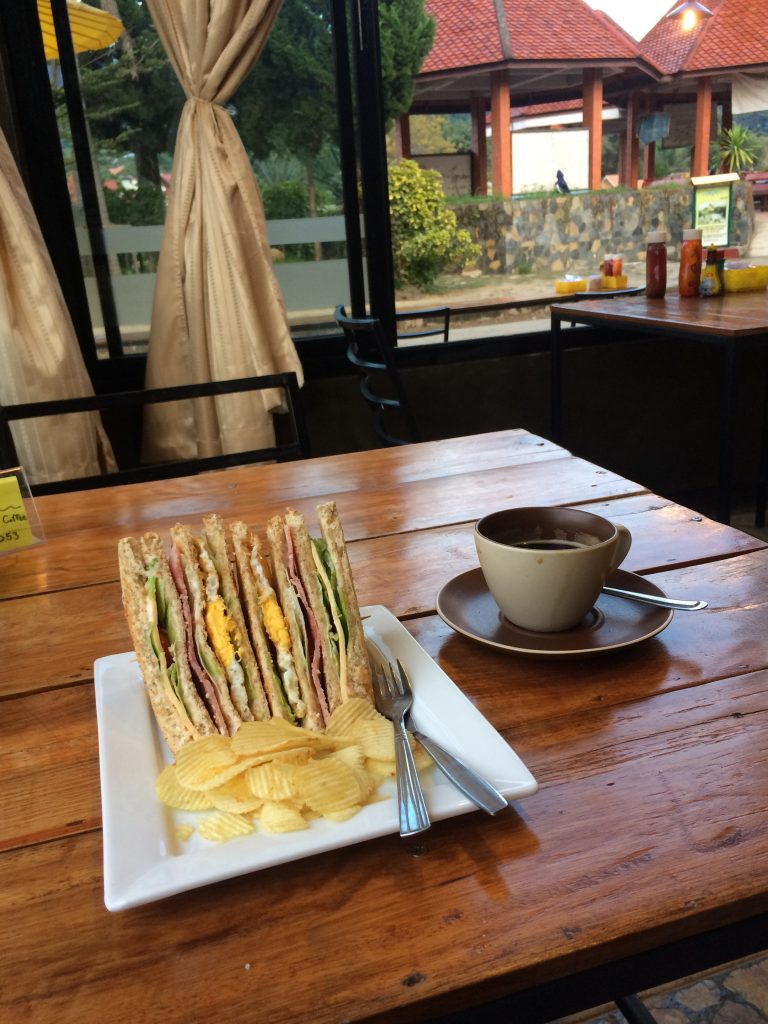 At night, this river side walk turned to a little night market.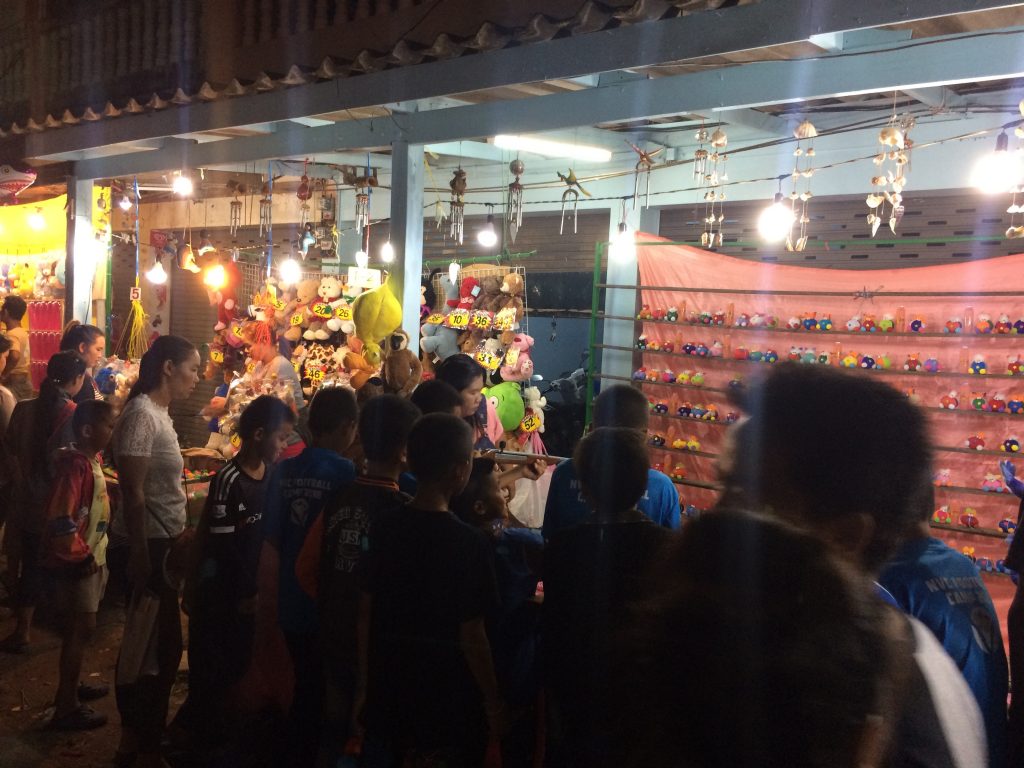 I couldn't imagine this change as there was no hint.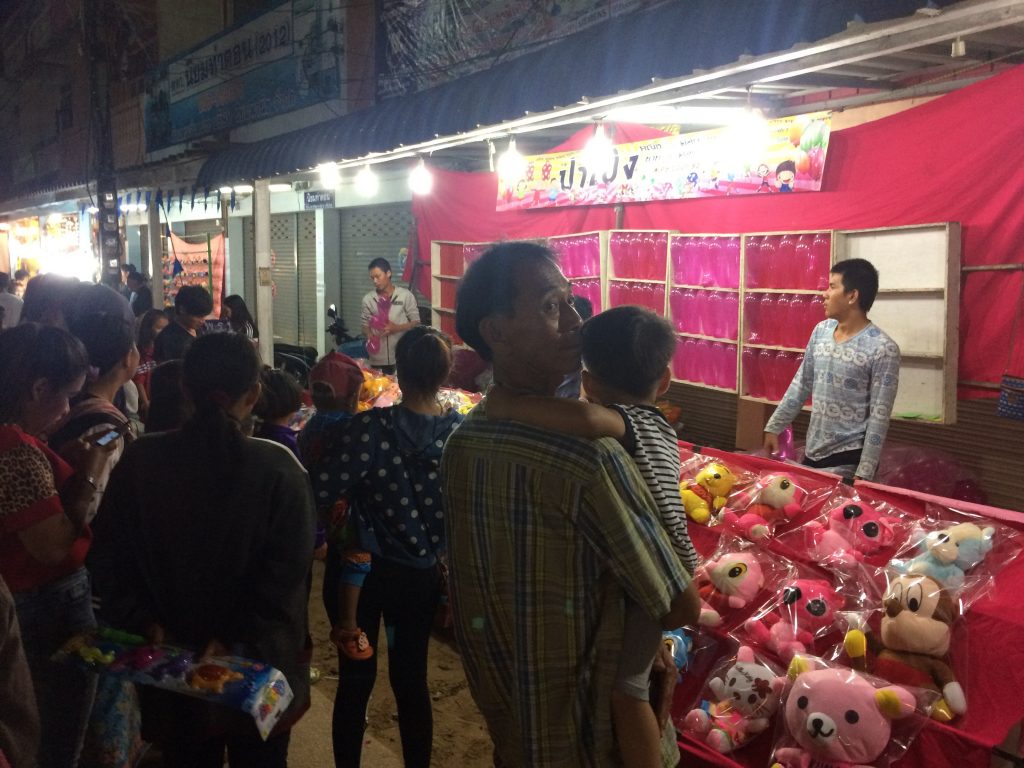 So many people flocked to the street though there were a few people in daytime.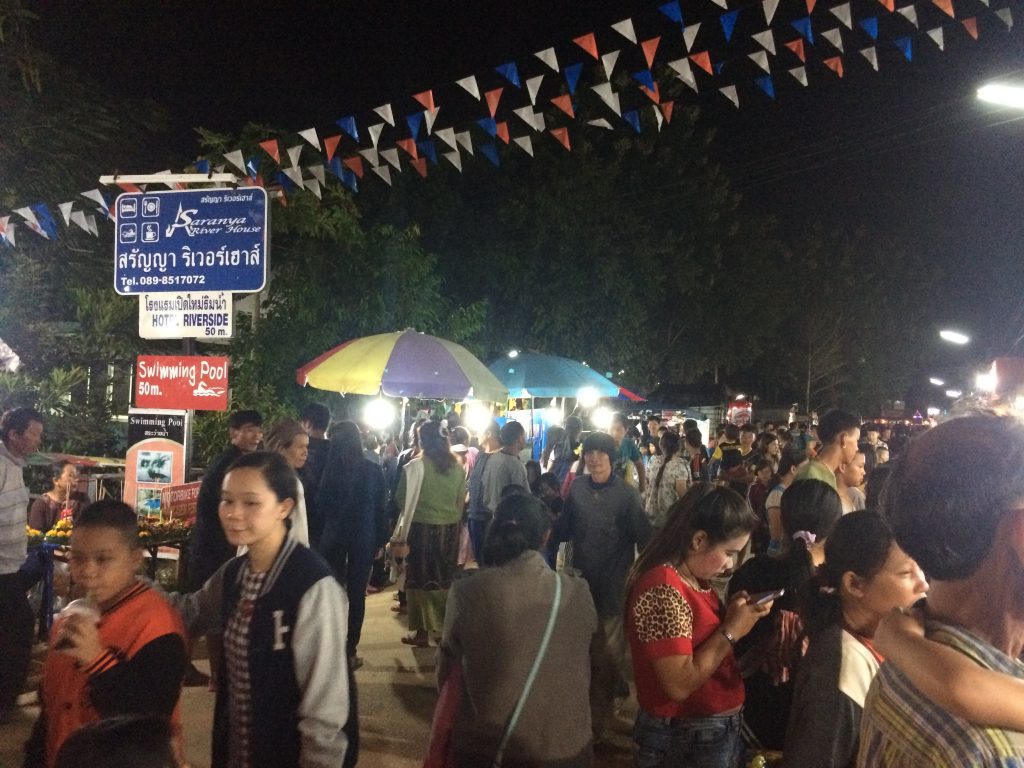 It was good to see such night market as I thought there would be nothing but river and temple.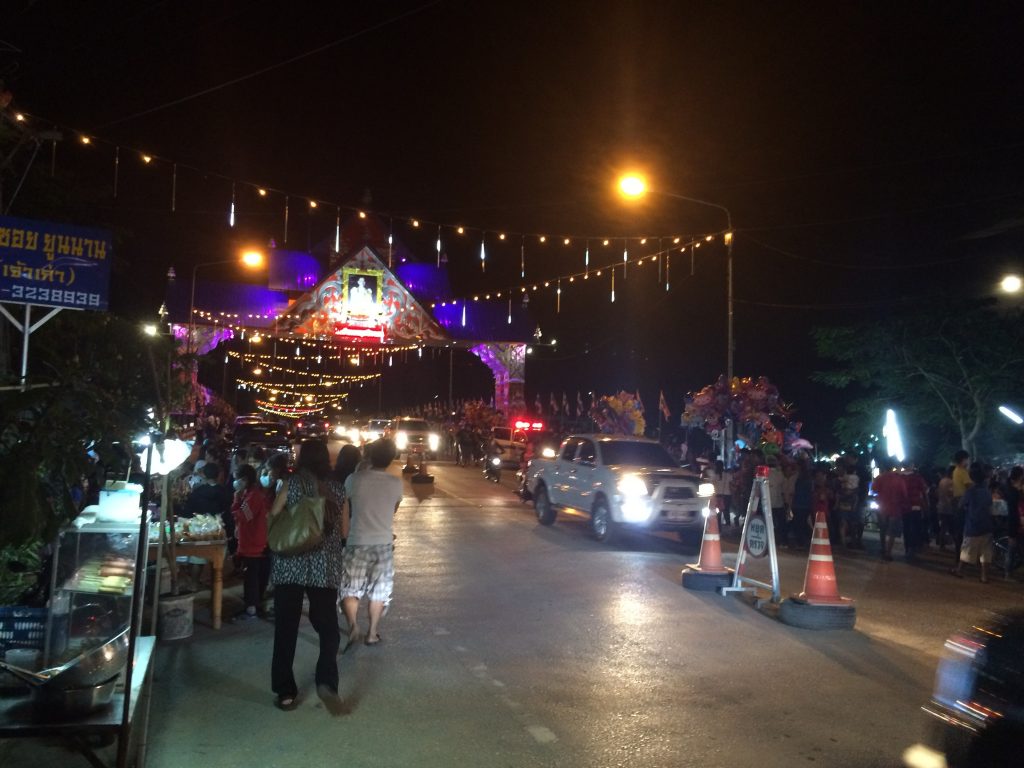 I stayed at a river side hotel tonight.
Day 7
Breakfast at a cafe. Yes, I came back to the same cafe this morning. I like this cafe's cozy feeling.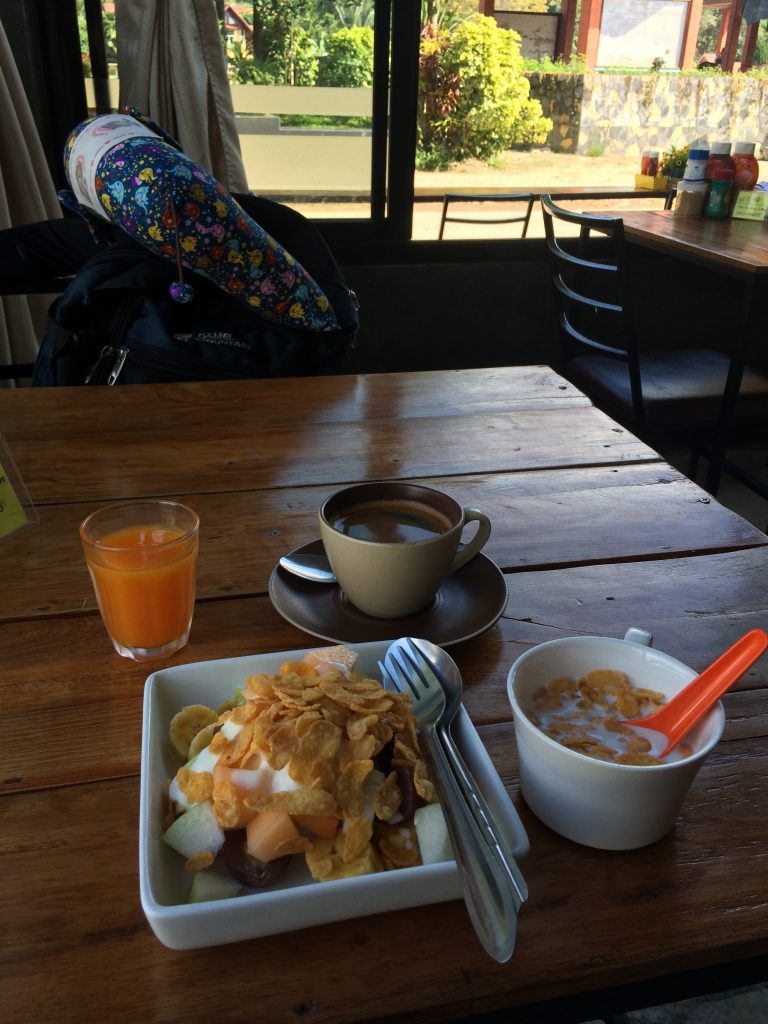 After breakfast, I took a small boat to Chiang rai.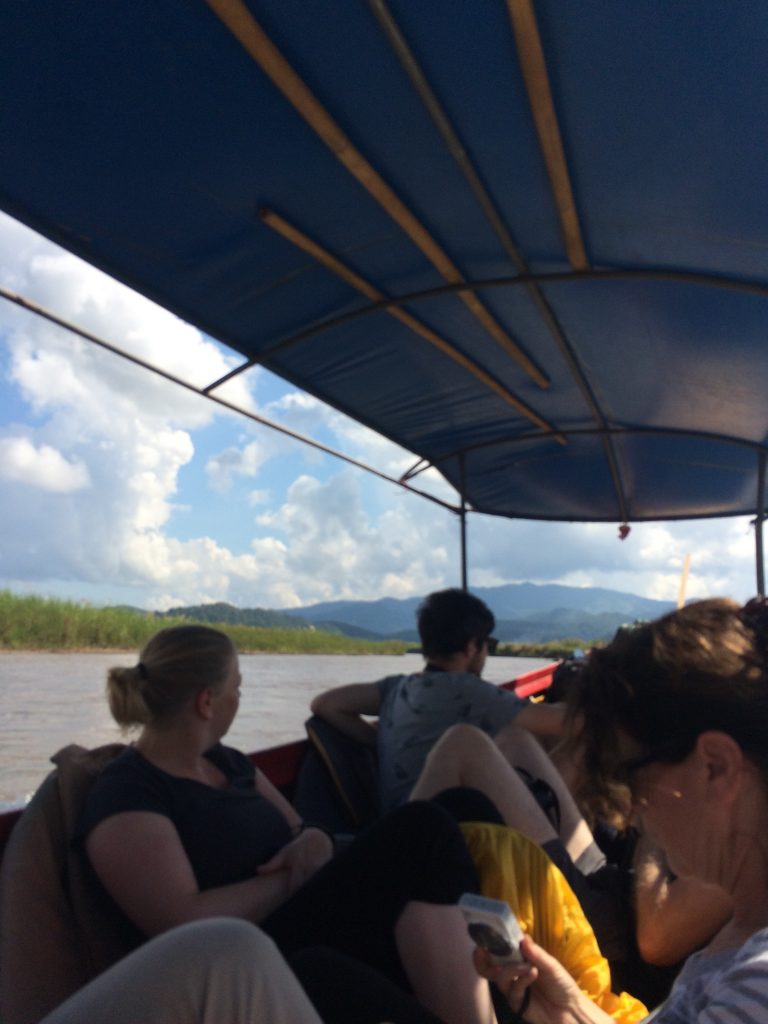 Water splashed sometimes and water colour was fully brown like this. It was really good to have boat travel on such a sunny day. A blue transparent water isn't only thing to enjoy. I like this wild brown river.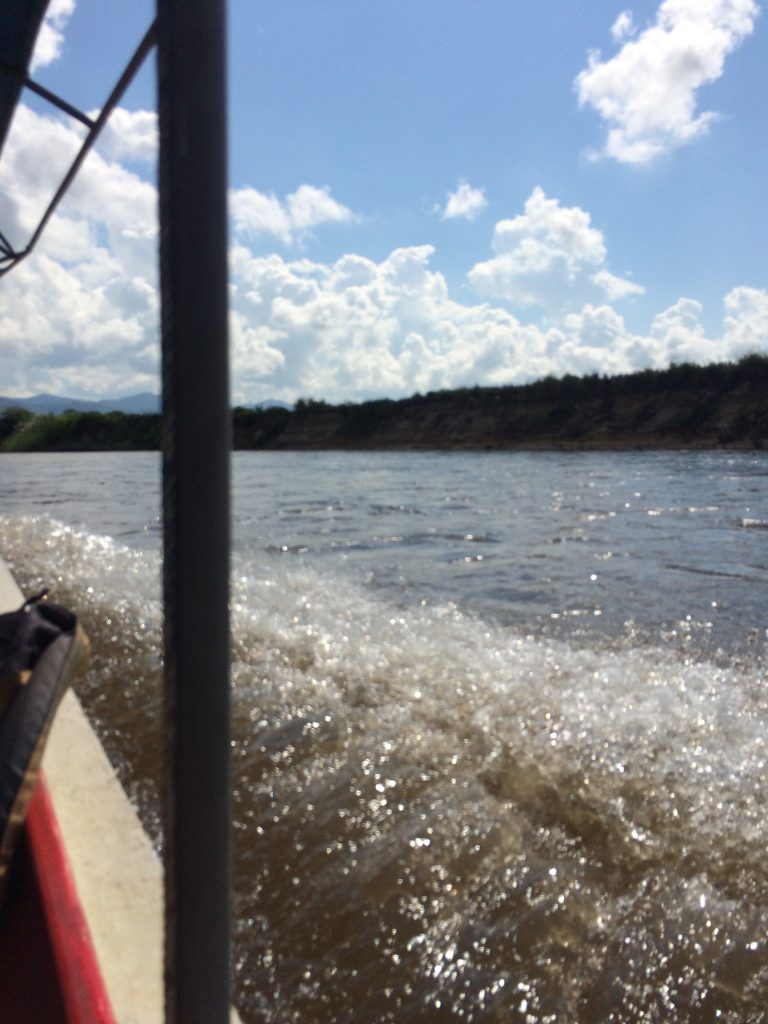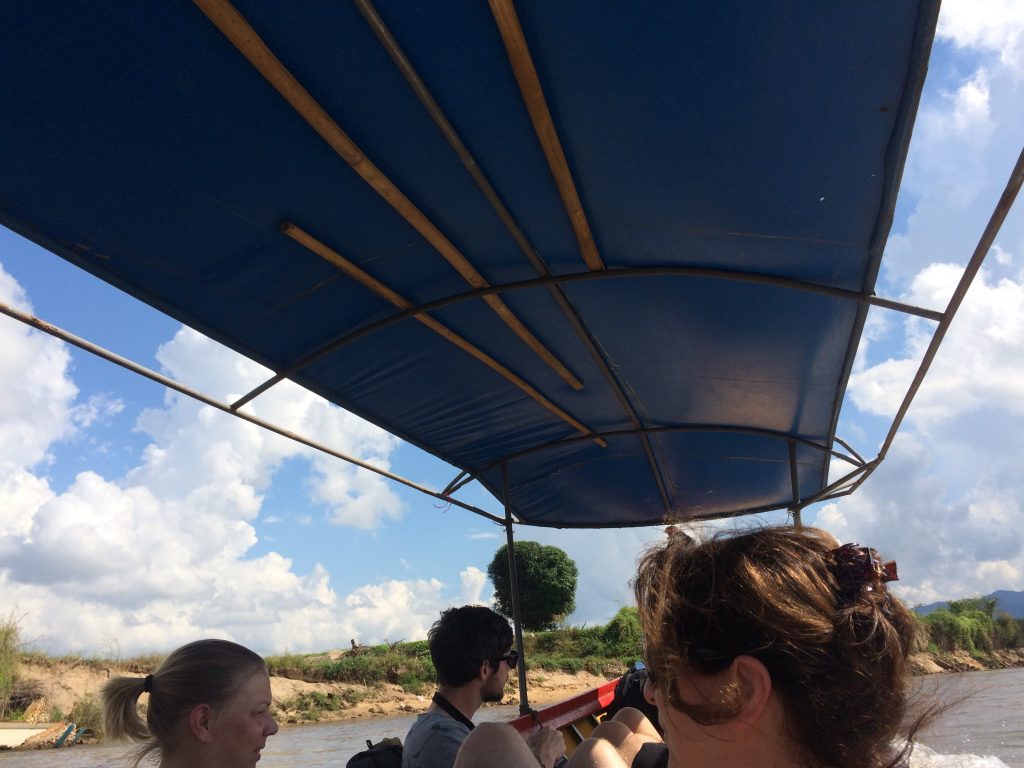 Boat trip took about 3 hours and honestly speaking I was almost exhausted when I arrived at the destination. But it was good as once in a life time experience. After that I took a bike taxi and I moved to my hotel. I sat back of the driver and it was about 30 mins ride. I even witnessed 3 or 4 people rode one motorbike together in the street. The driver was mother and the rest were children and it was wow moment to see it.
Dinner
I enjoyed dinner at food court in Chan rai. I love Thai food a lot for its much addictive taste and flavour.