Day 1
Arrived at my hotel at night, I walked around the hotel and decided to have dinner at this restaurant. Streets were dark and it was raining.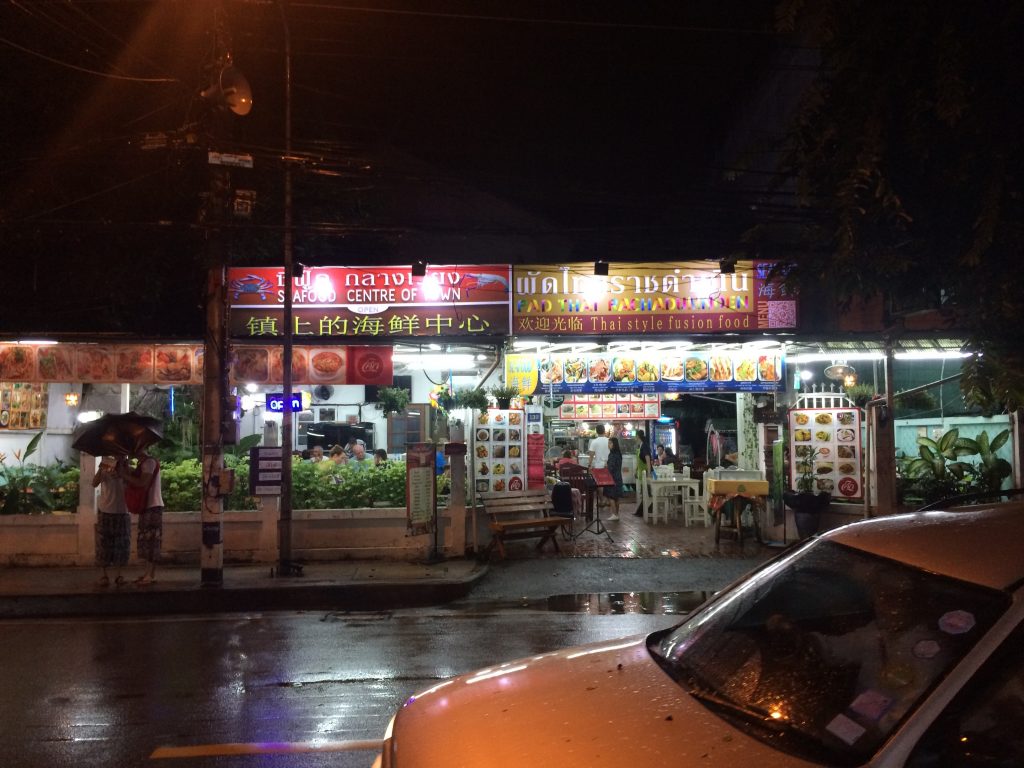 I don't know what this was cause I'm writing this two years later of this trip. Egg and shrimp dish,mango with sticky rice, local beer Chang.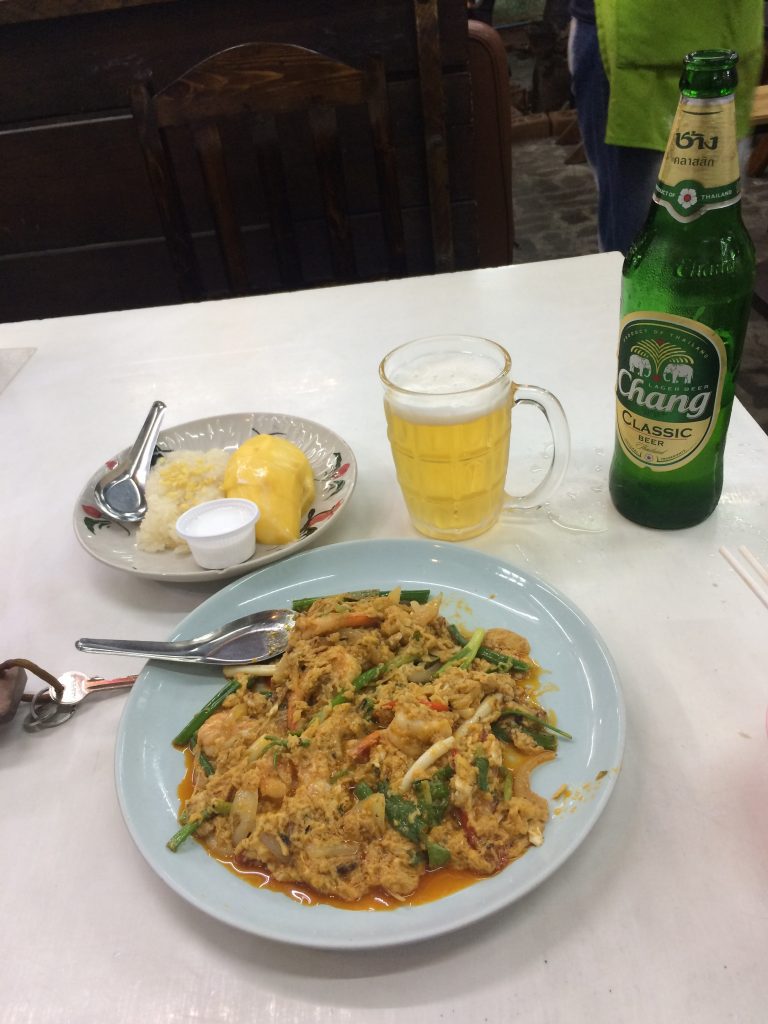 Day 2
Breakfast at my hotel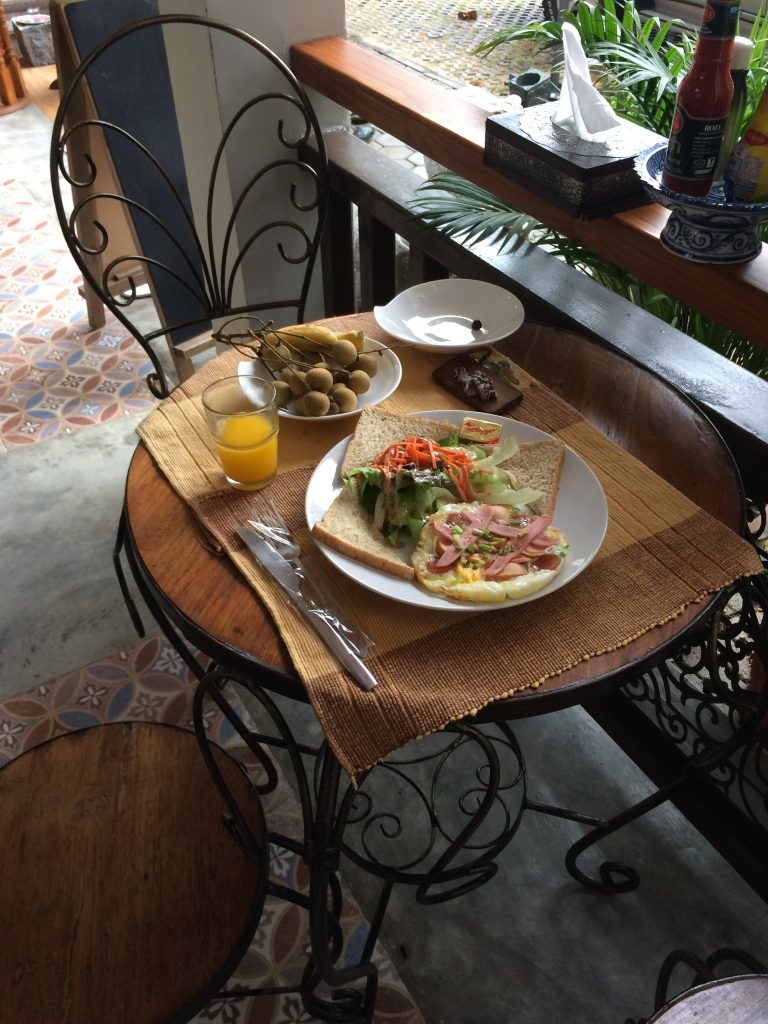 This brown fruit next to orange juice is called longan. It was just picked up from the tree near my table. Its sweet syrupy taste gave me tropical country feeling. A kind hotel staff woman served another bunch for me after I ate them all up. I couldn't say no for its fresh and local inviting taste. After breakfast, though it was heavily raining but I went out for visiting some places in Chiang mai.
Wat Phra Sing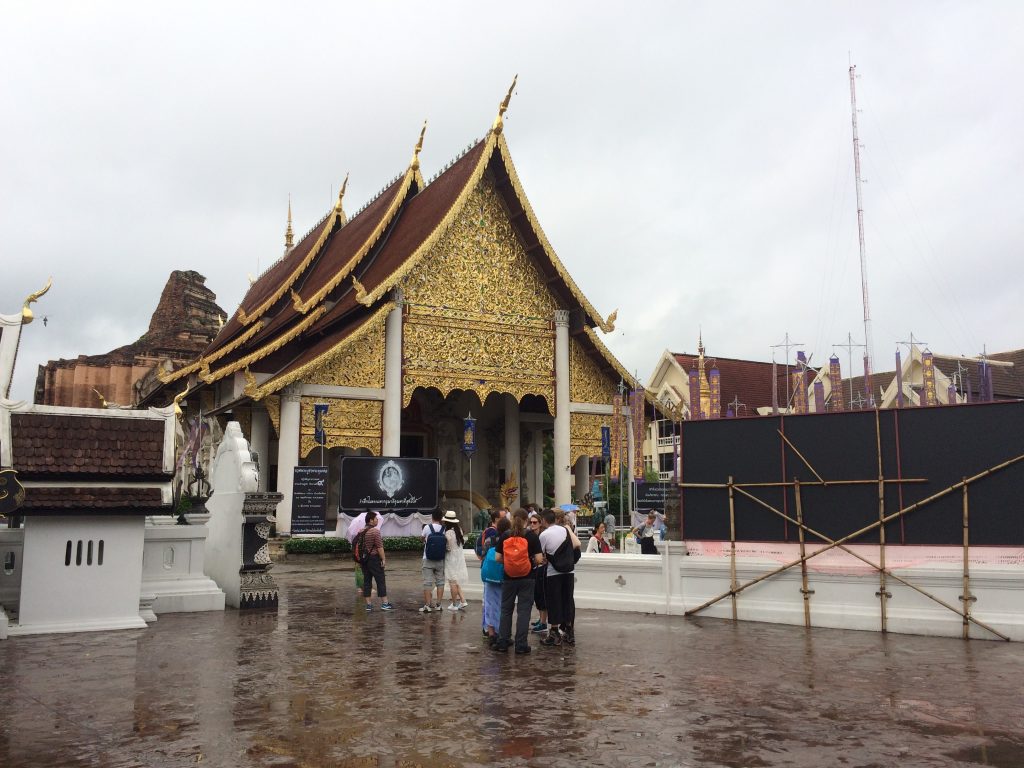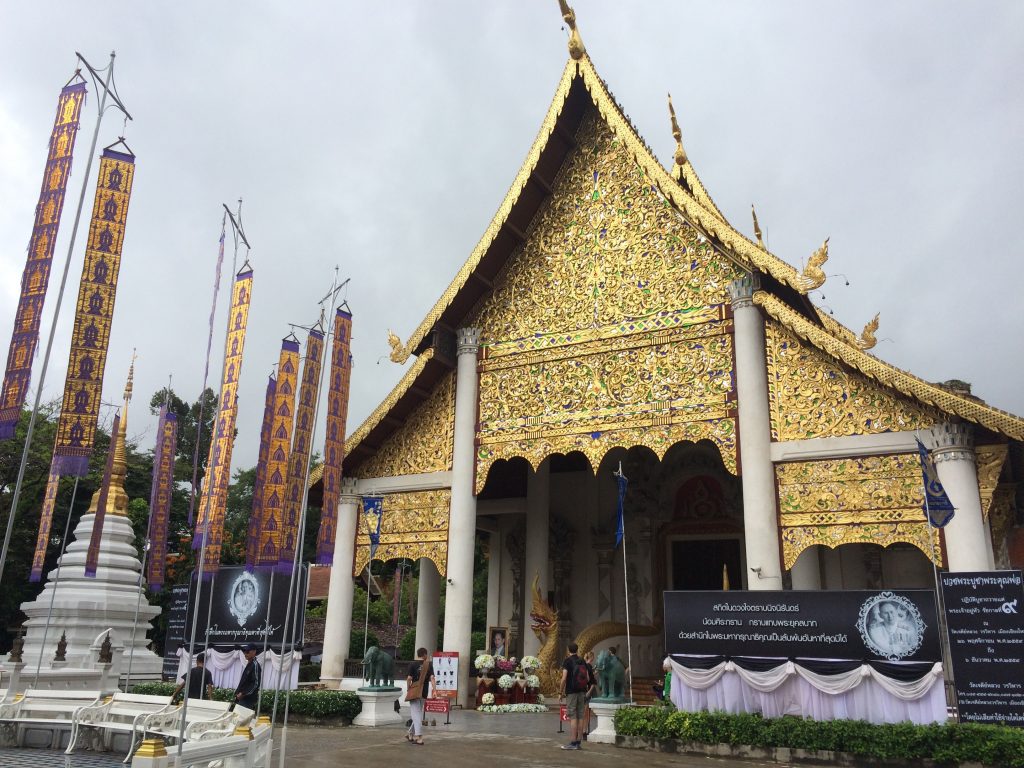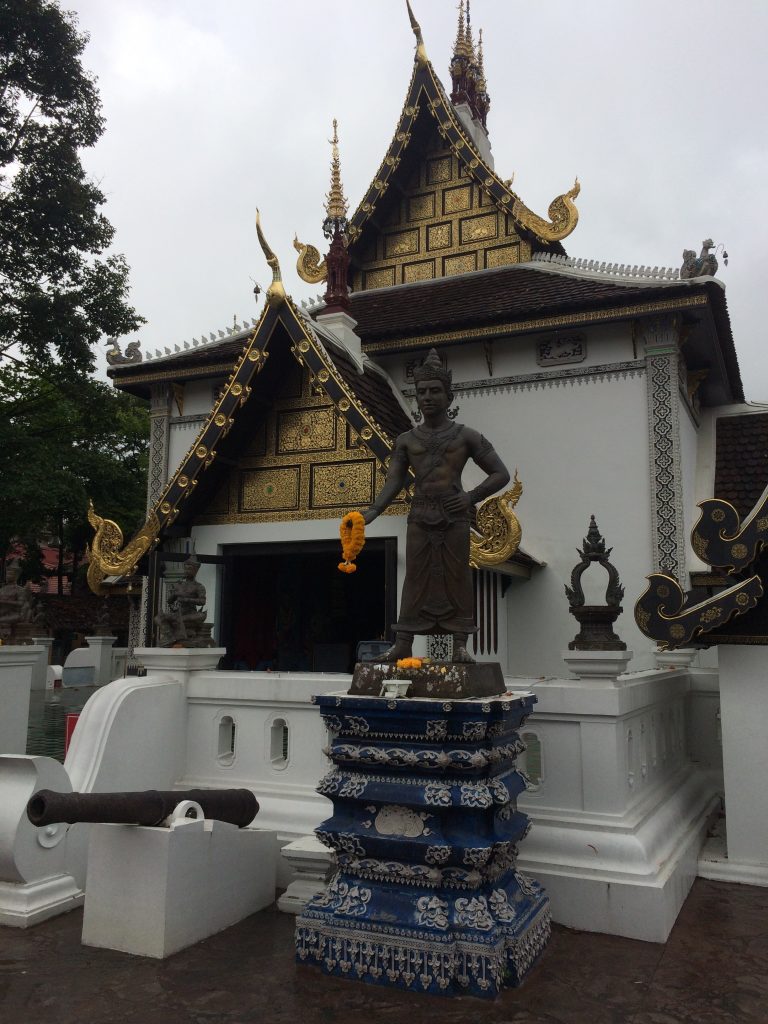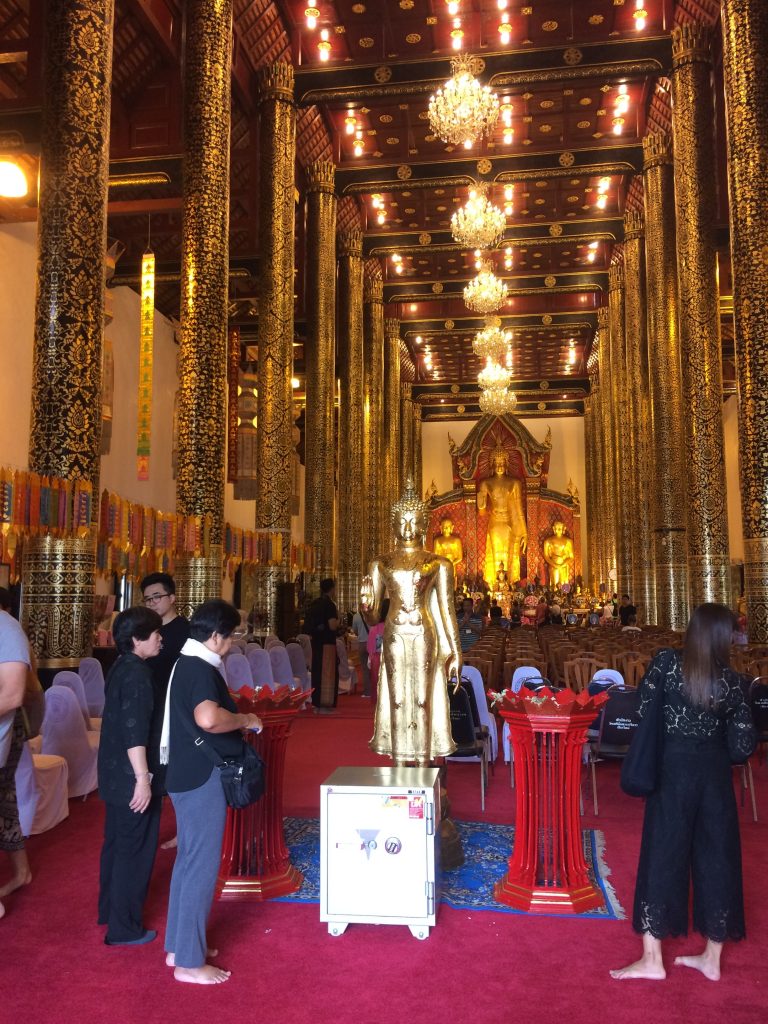 Gold Buddha, chandeliers, maroon ceiling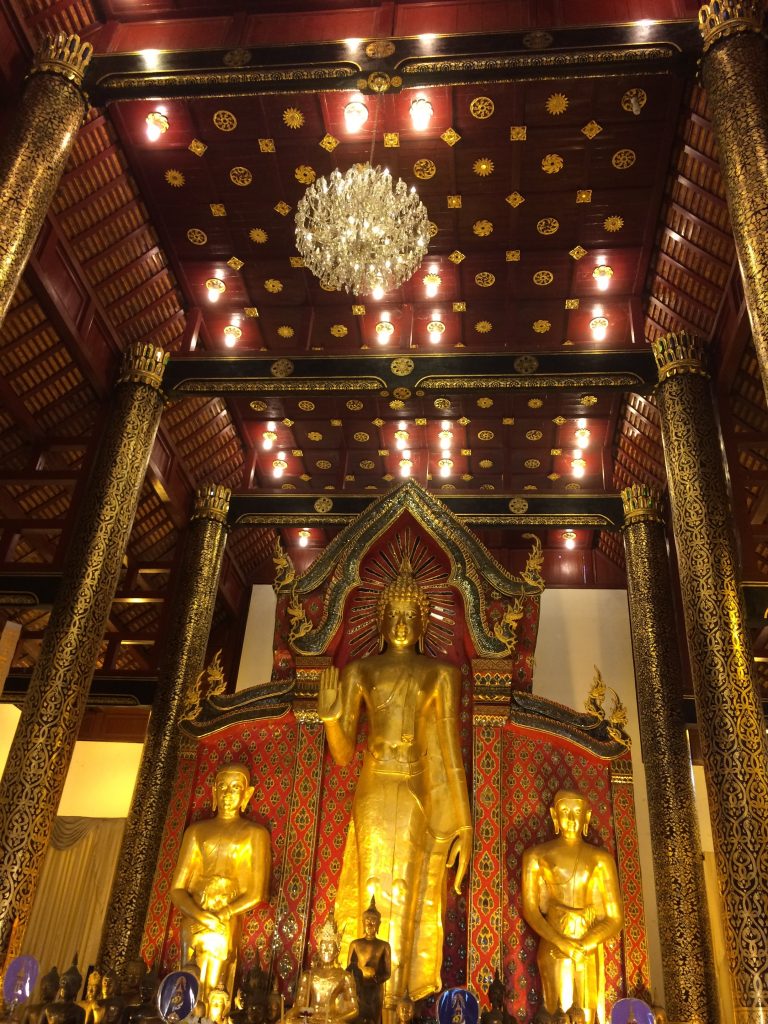 I like this ceiling's pattern and colour.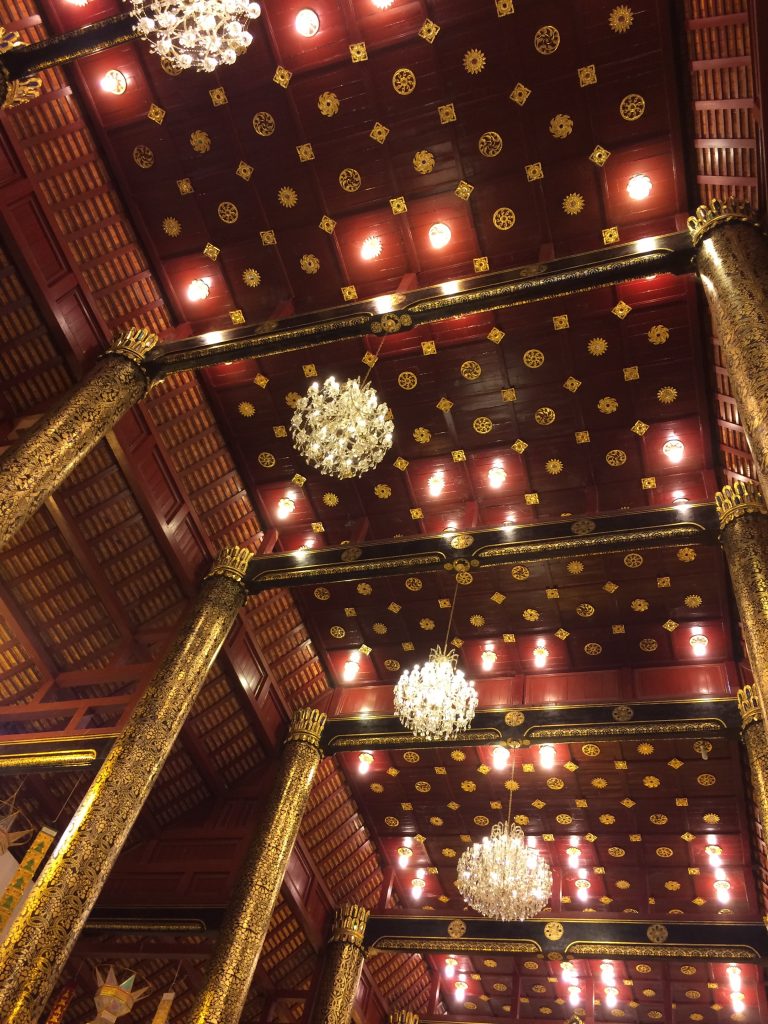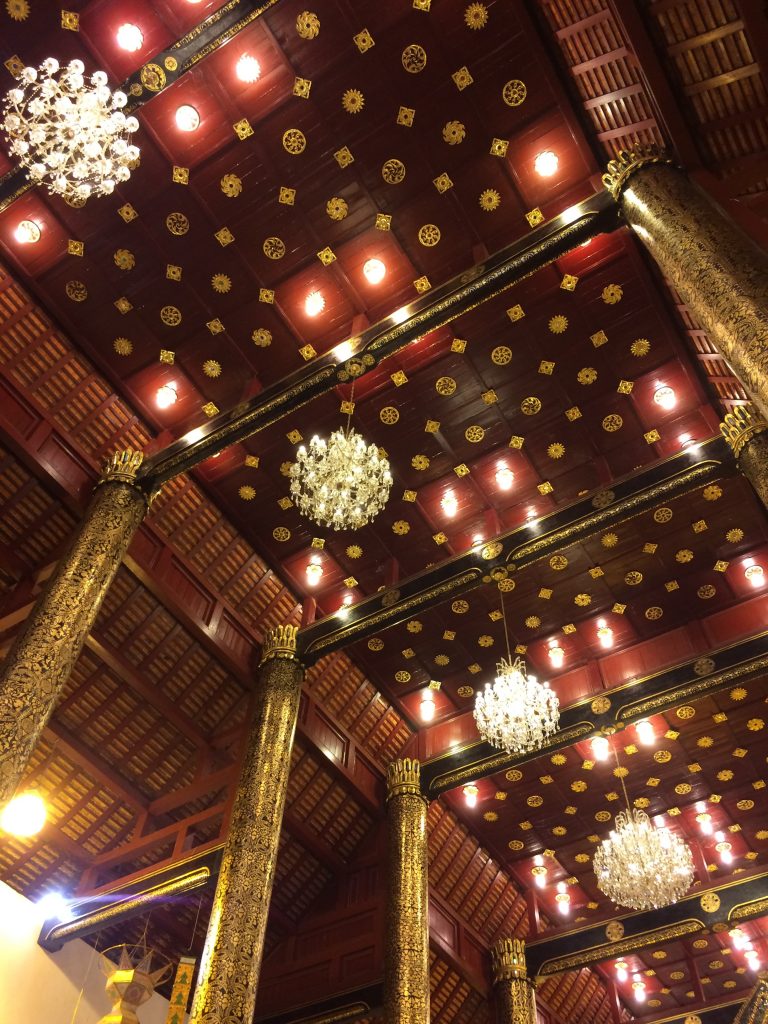 La mango, tropical feeling cafe
I didn't come inside , hope next time I visited Chiang mai.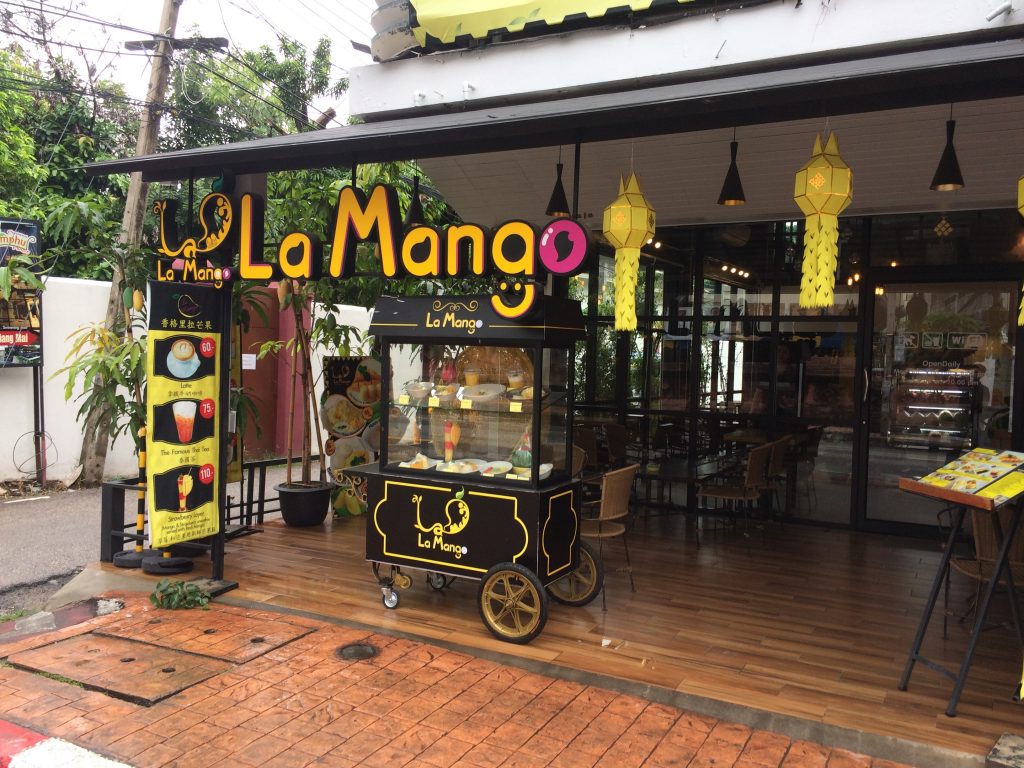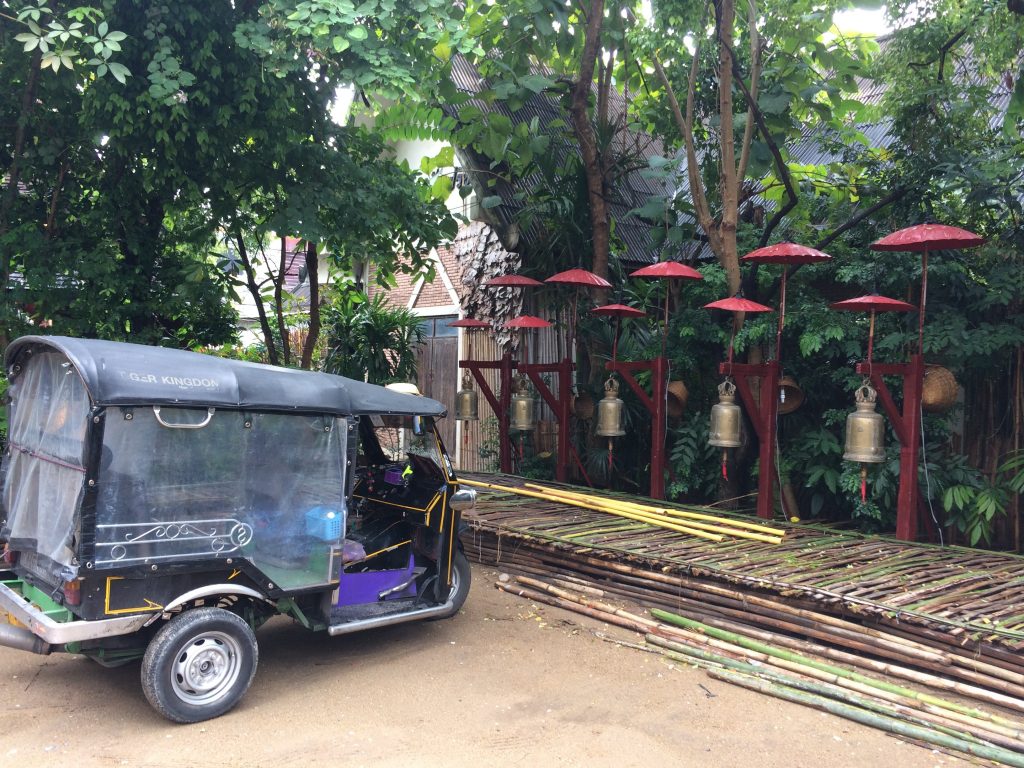 Wat Phantao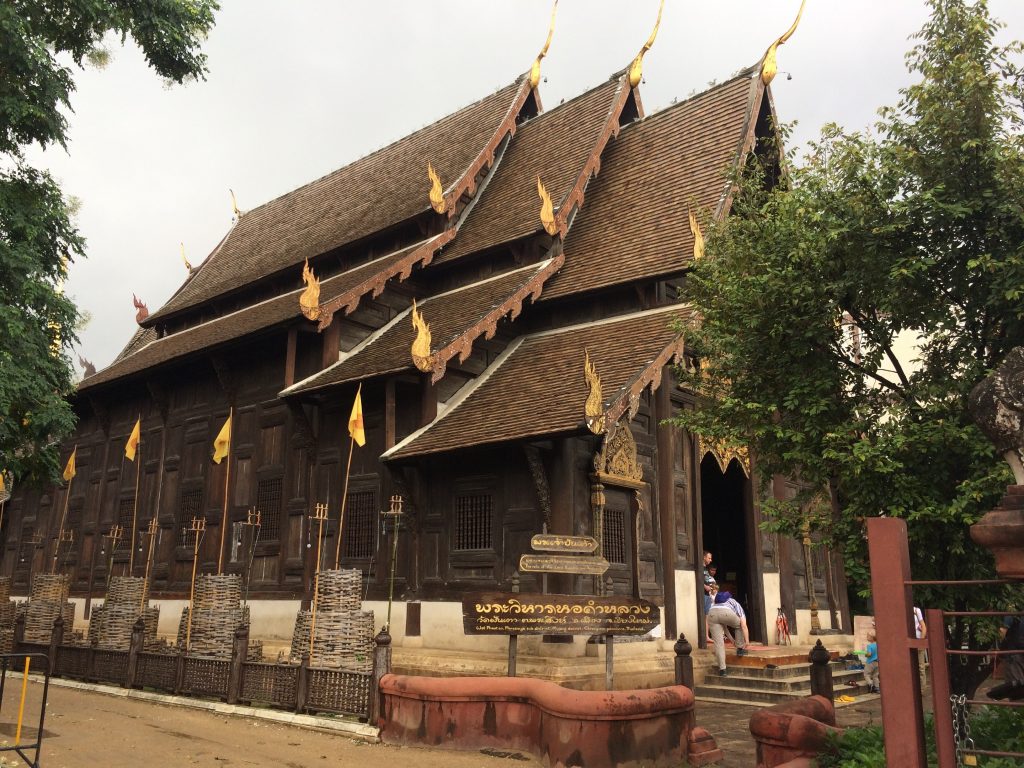 Wat Chiang Mam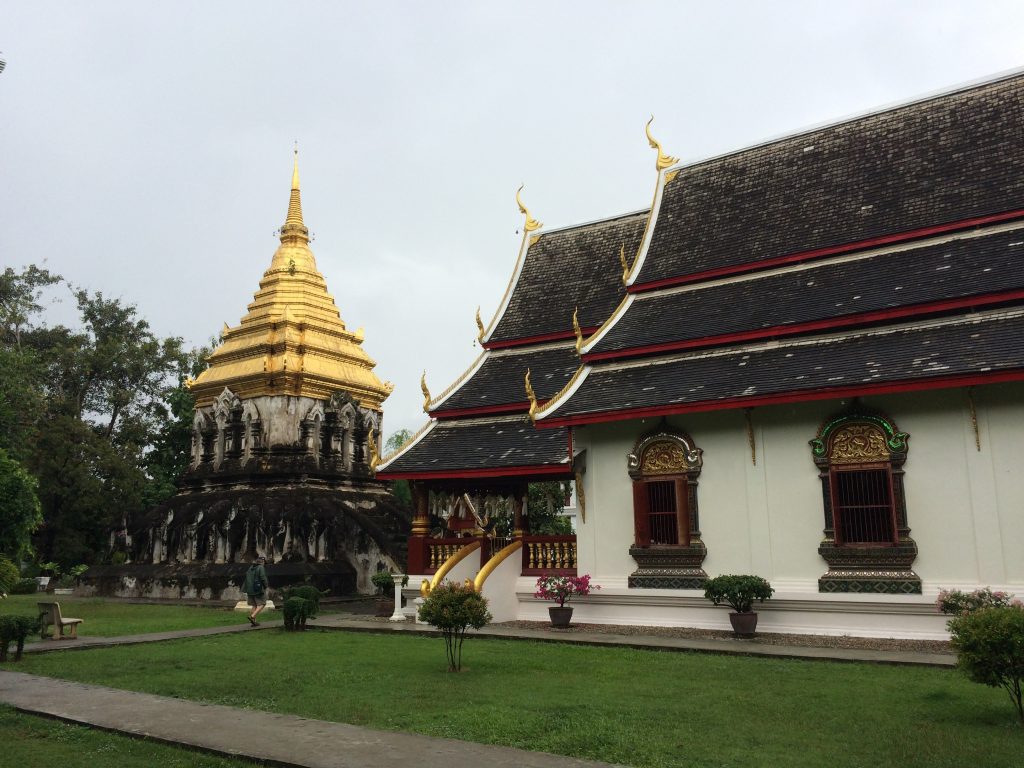 Neatly cut glass, I almost can hear them bark pawooooooo!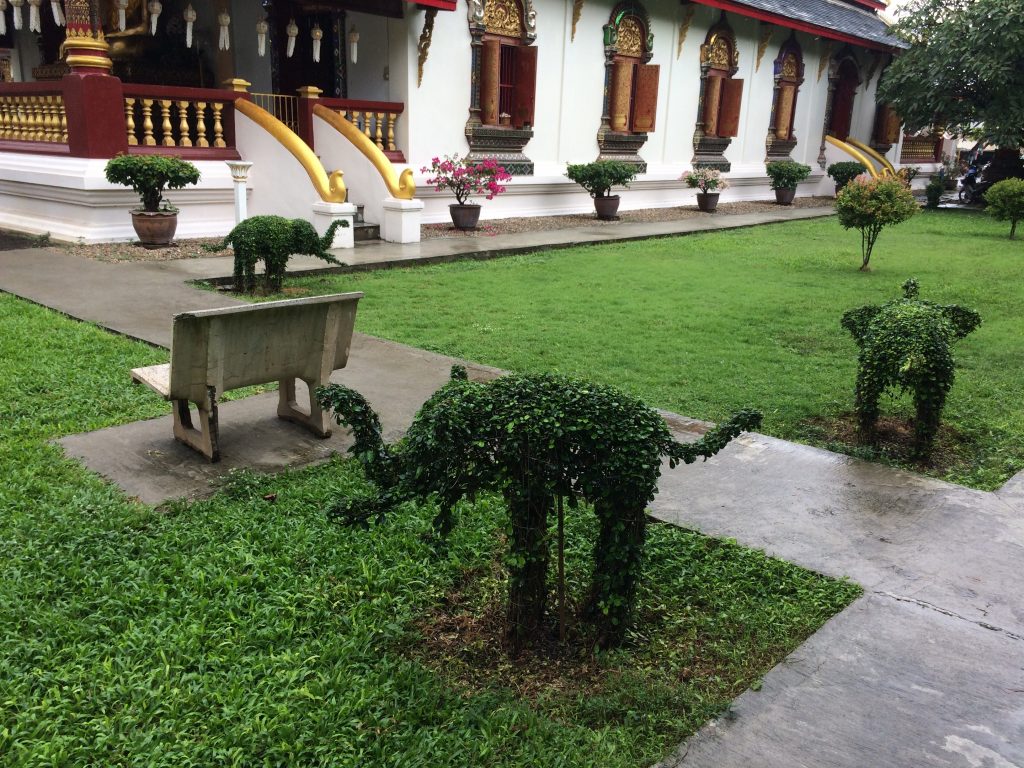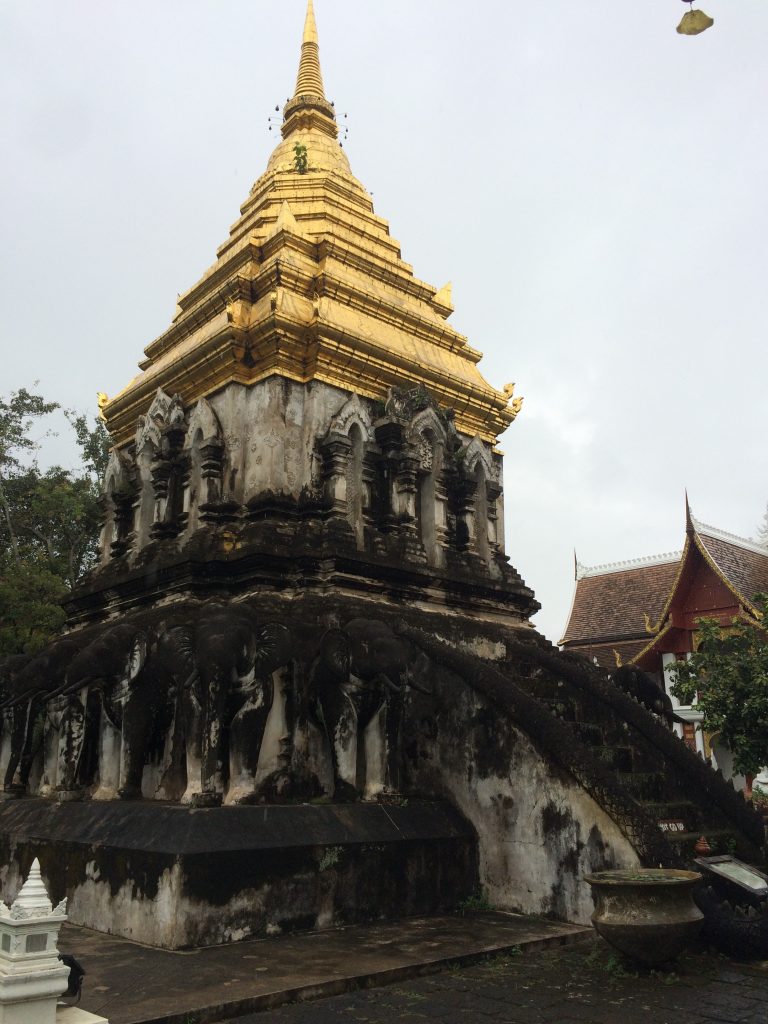 Break time at a cafe, mint tea with a green cake.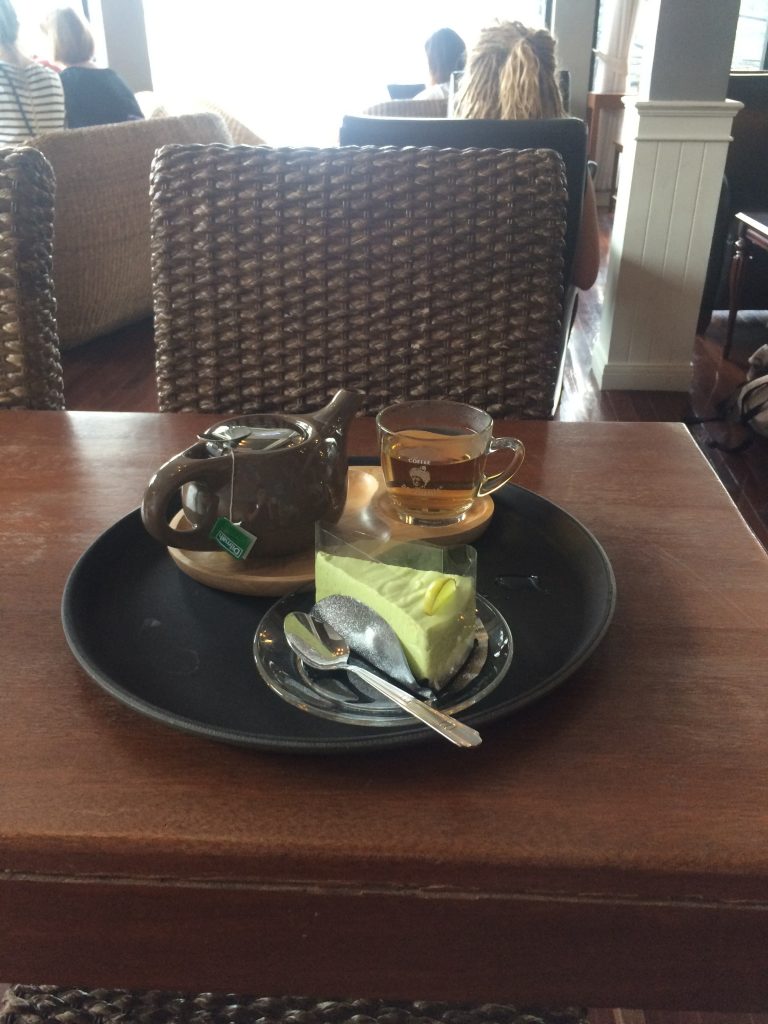 Lunch, basil and steered beef.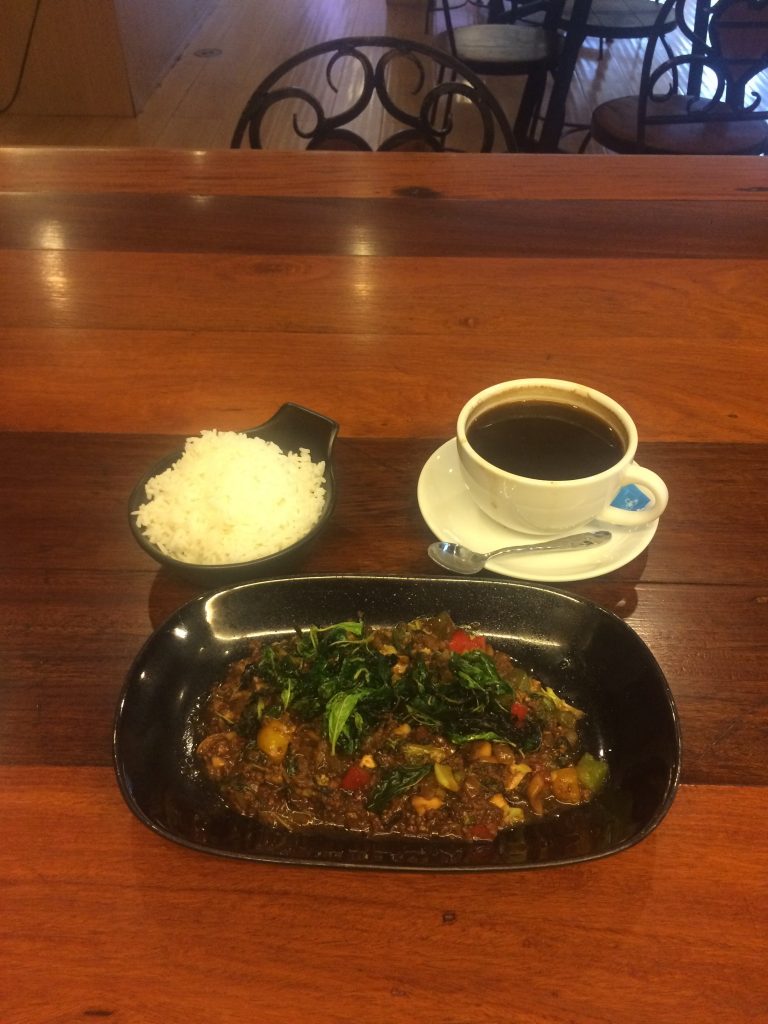 Dinner
What's this?? Beef? Pork? I ate only this with only a piece of cabbage? No bread or rice? I don't remember anything at all but it must be good.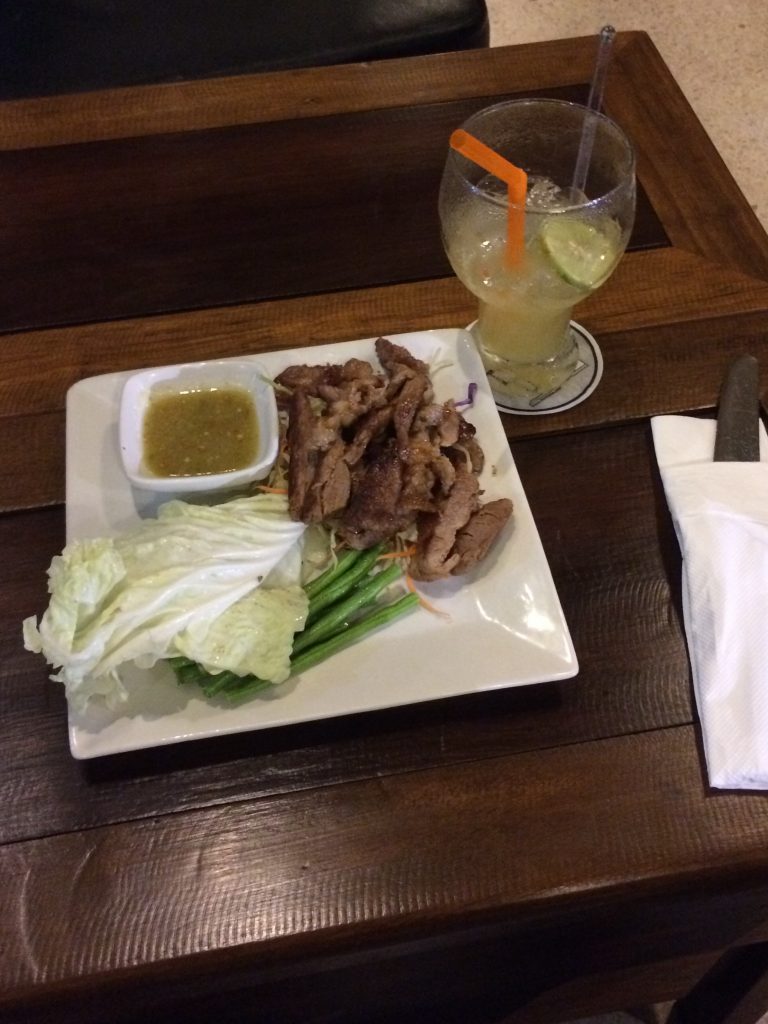 I visited a night market and bought this hand made half pants.