I've got 6 days off but didn't have any idea on what to do. Without reaching a conclusion, the first day of the little vacation was coming in the next day. Finally, I decided to visit Phuket to get a diver's license. Searching a diving school in Phuket on the web, I contacted one school and fortunately they accepted my request. So I booked air tickets and flied to Phuket in the next day. I applied for the course called Open Water which took 4 days to be a beginner diver. My schedule was like this.
Day 1 free day
Day 2 diving training in a swimming pool
Day 3 diving course in the sea
Day 4 diving course in the sea
Day 5 diving course in the sea + elephant show
Day 6 Fly back in the morning
I stayed in the same hotel near the beach through the vacation. Relaxing atmosphere with palm trees and swimming pools.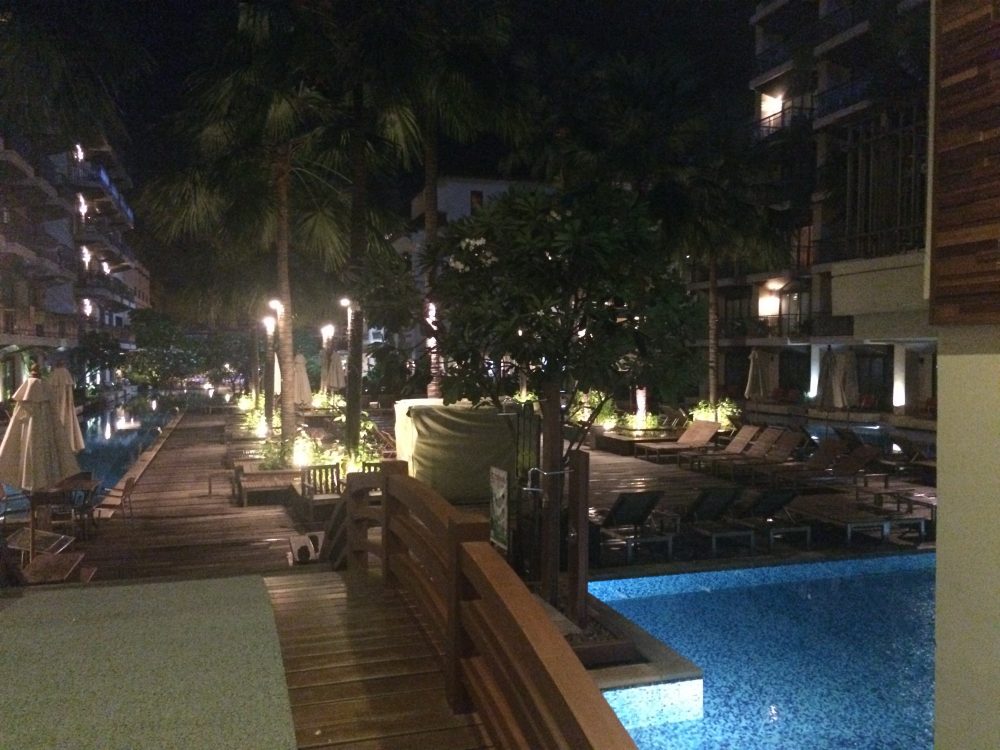 First day, I had dinner at a restaurant. The taste was so good but…. there was an accident. Maybe I've got a food poisoning..
Feeling terribly bad, I went to a wash room but I had nothing. After that I started walking toward my hotel step by step slowly and carefully at aunts' speed. In the middle of the way I wasn't confident enough that I could keep my consciousness till I reach to my hotel room. I thought I would fell down on the road and would be sent to the hospital to wake up in the next day in the bed, hooked up to a drip, or my heart would really stop beating. Anyway I could survive without really succumb to the shock and after coming back to my room, I was suffered from a heavy diarrhoea. I almost gave up joining divers license course.
Next day, I was still in a bit bad condition but a driver from the diving school came to my hotel to pick me up and I got on the van thinking like I can give up anytime I want. There was nobody but me in the school. Since it was off season, I could take a private lesson at the rate for a group lesson.
After studying with a text book , I got on the van with an instructor woman and drove to a swimming pool. First lesson was floating on my back in swimming pool without moving legs and arms. I just needed to stay still on the water for 5 to 10 mins. Oh my god, it could never happen to me, I never could float on the water in my life. My body always goes down in water anytime without any exception so far unless I move my arms and legs. But I gave it a try cause I had to drop out if I couldn't do it. And then, a miracle occurred, I could do it! Without struggling a bit but simply I could do it as I if I could always have done it like a bird fly in the sky. And my body condition was all right in the swimming pool. Next, I practiced how to hop in the water and swim with an air bin in the back in the swimming pool.
Everything went well and we came back to the shooI and I went out for lunch.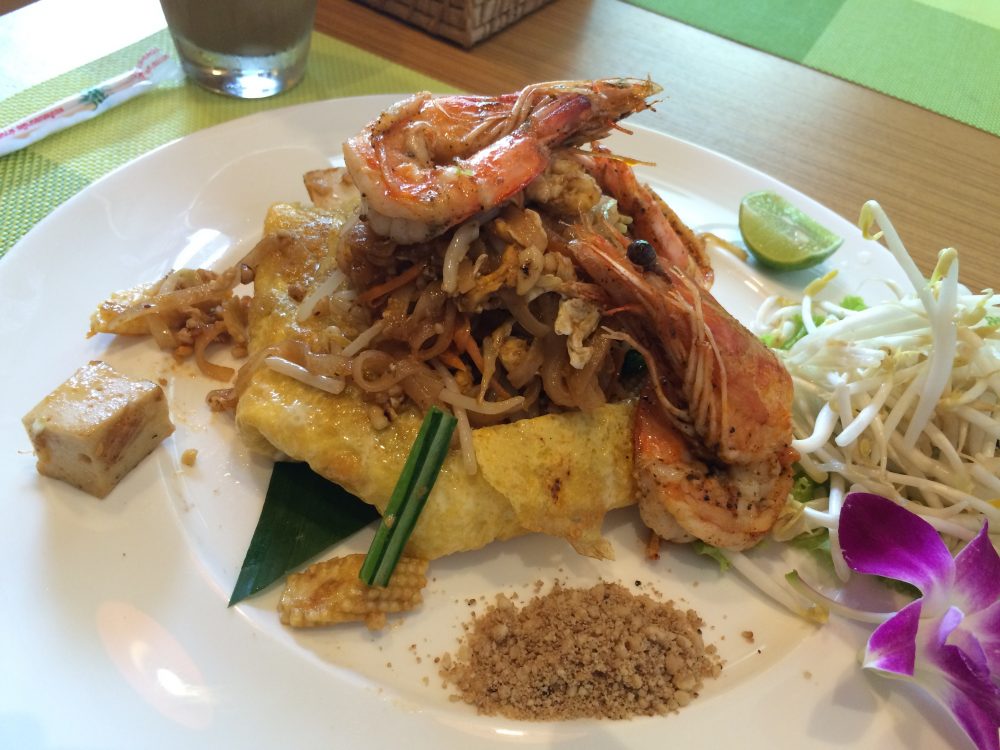 From second day to forth day, I dived in the sea. I cannot swim but didn't need to be afraid of water cause I had the air tank in the back. The dive point was far away from busy area in Phuket, it was 3 hours travel by boat. But it was really clear emerald beautiful sea despite it was a rainy season. I was really blessed to have sunny days throughout my training. It never rained in the 4 days. It only rained before and after the training. So lucky.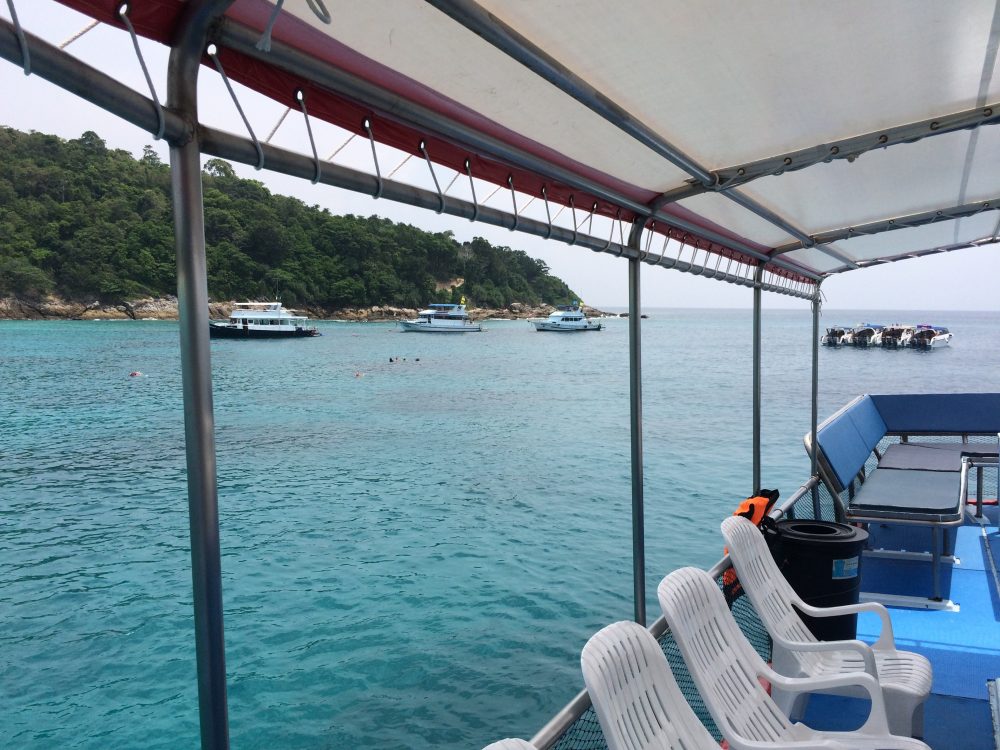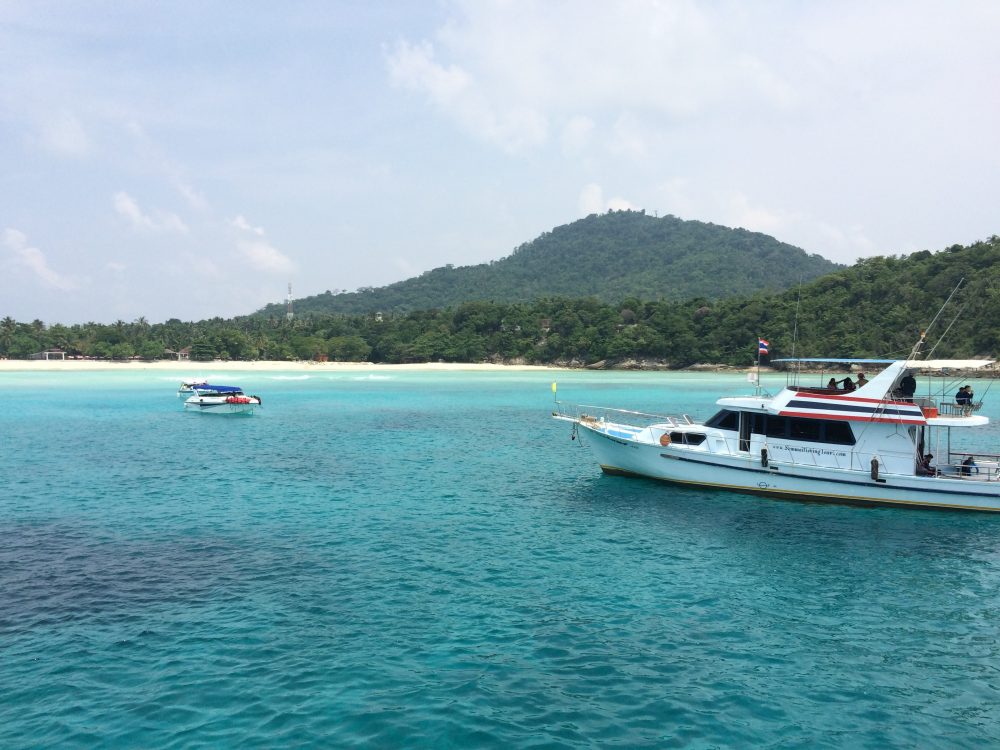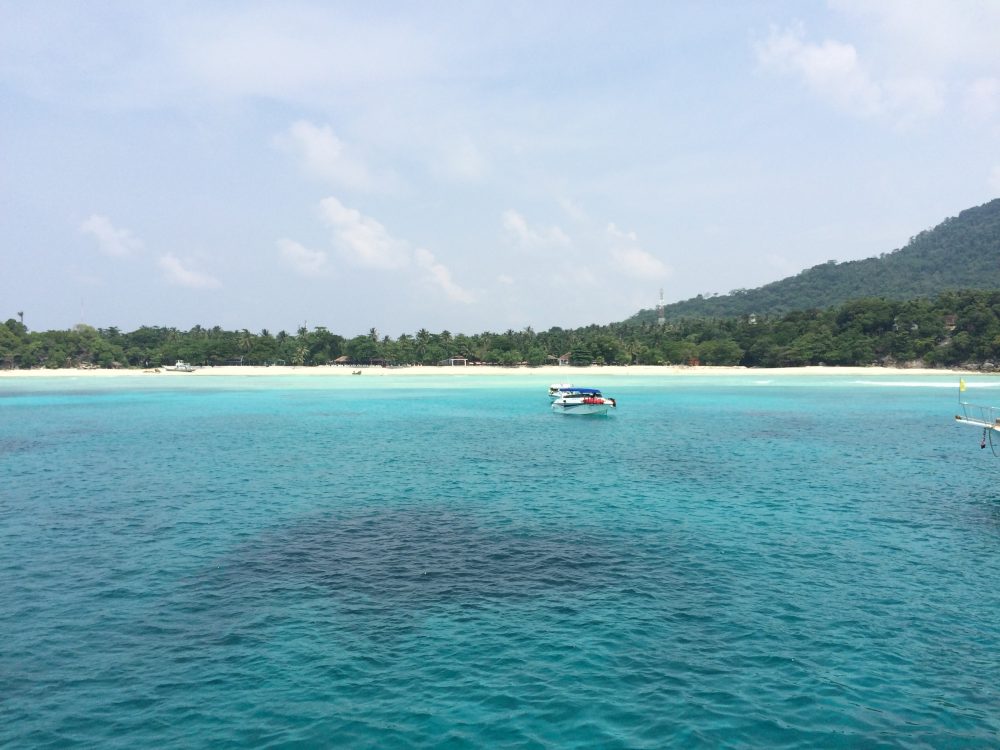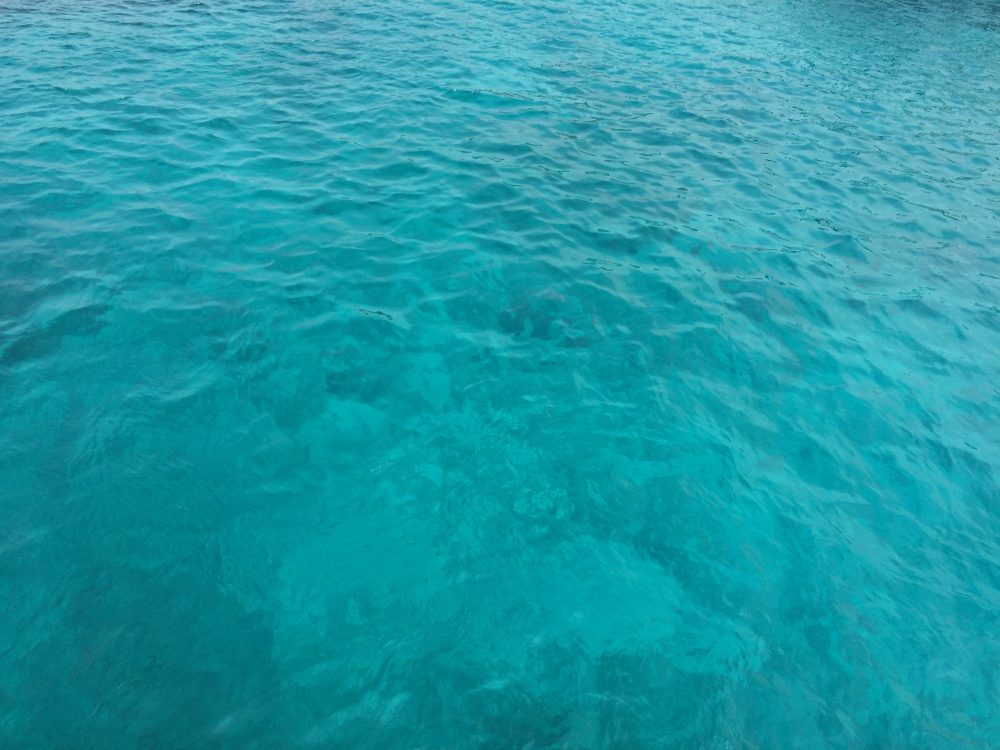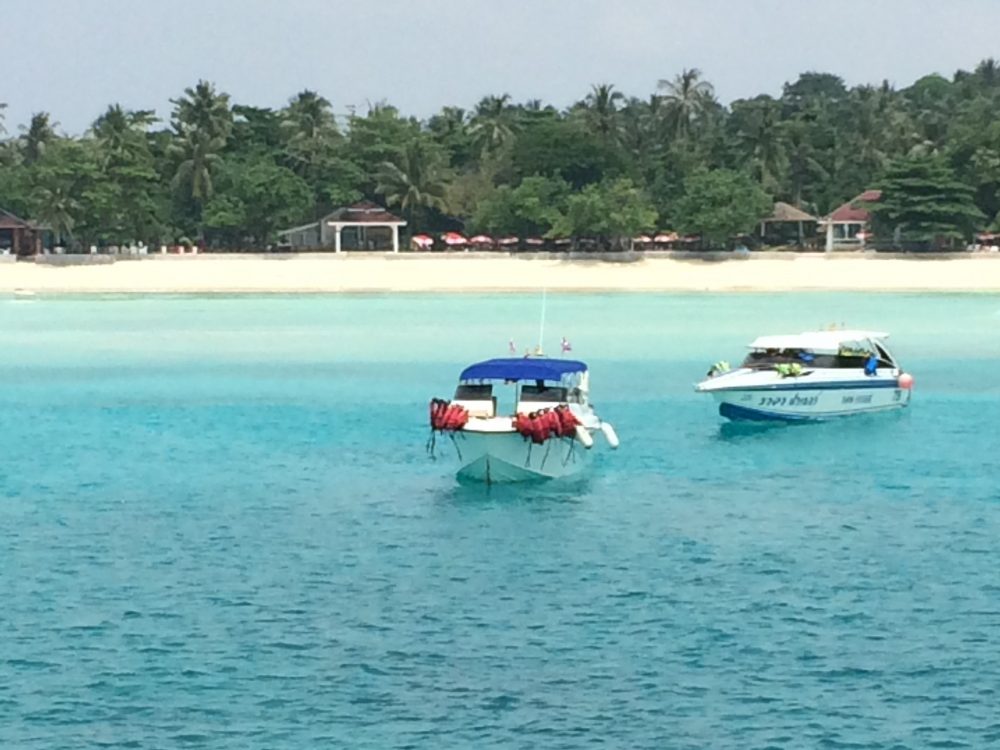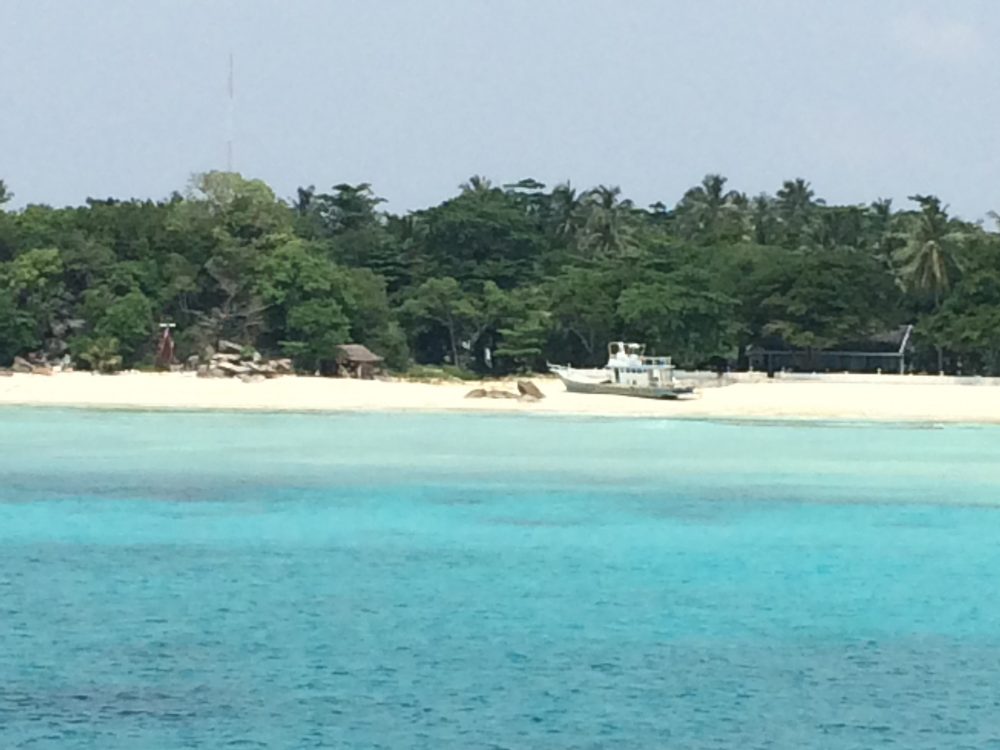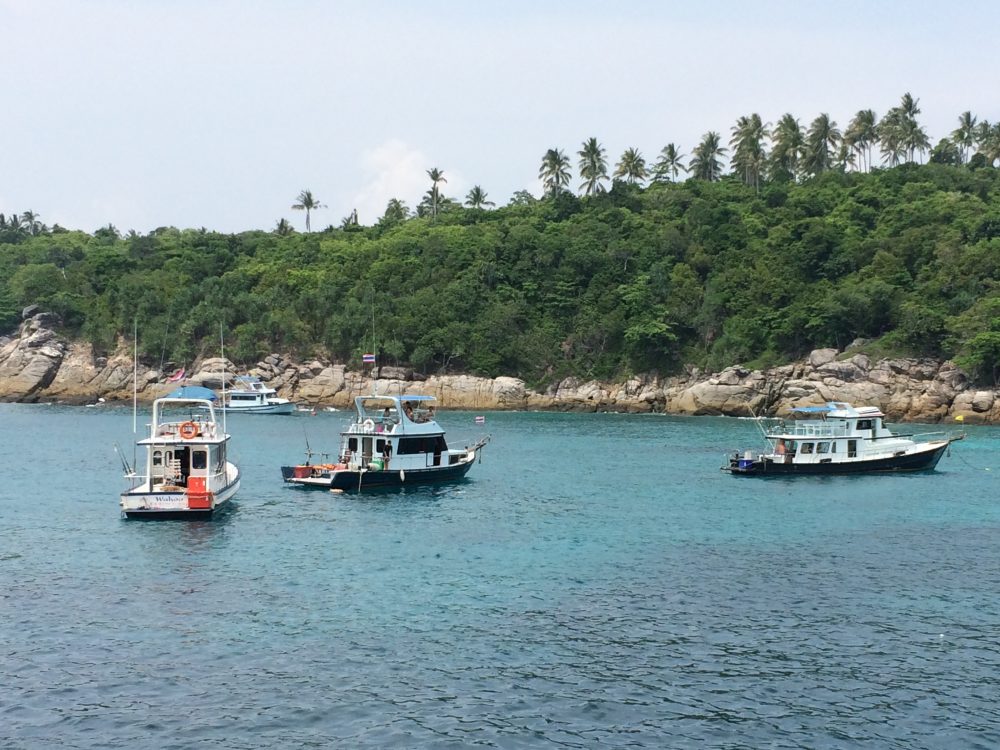 Thai foods are miraculously good.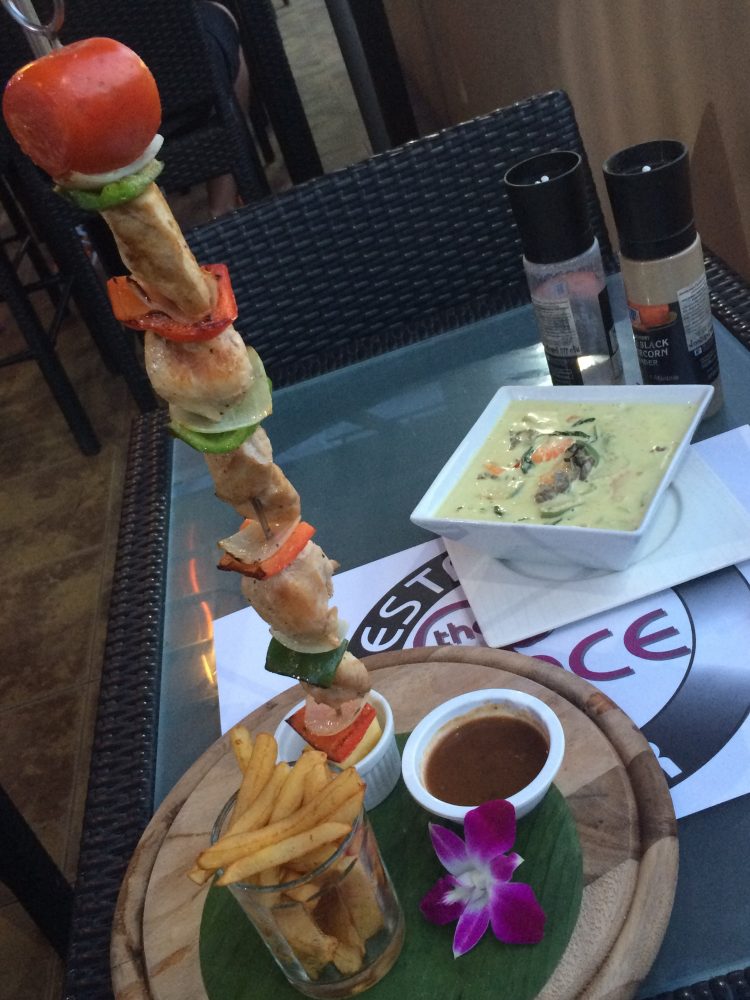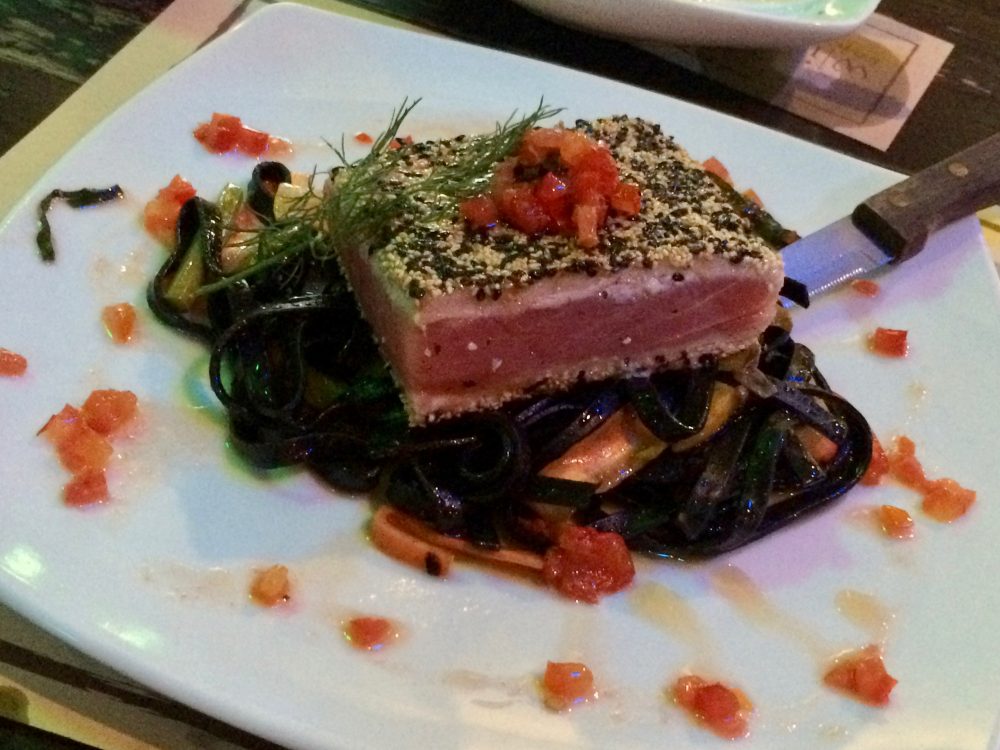 On the last day, I went to see an elephant show after completing all the training.
Entrance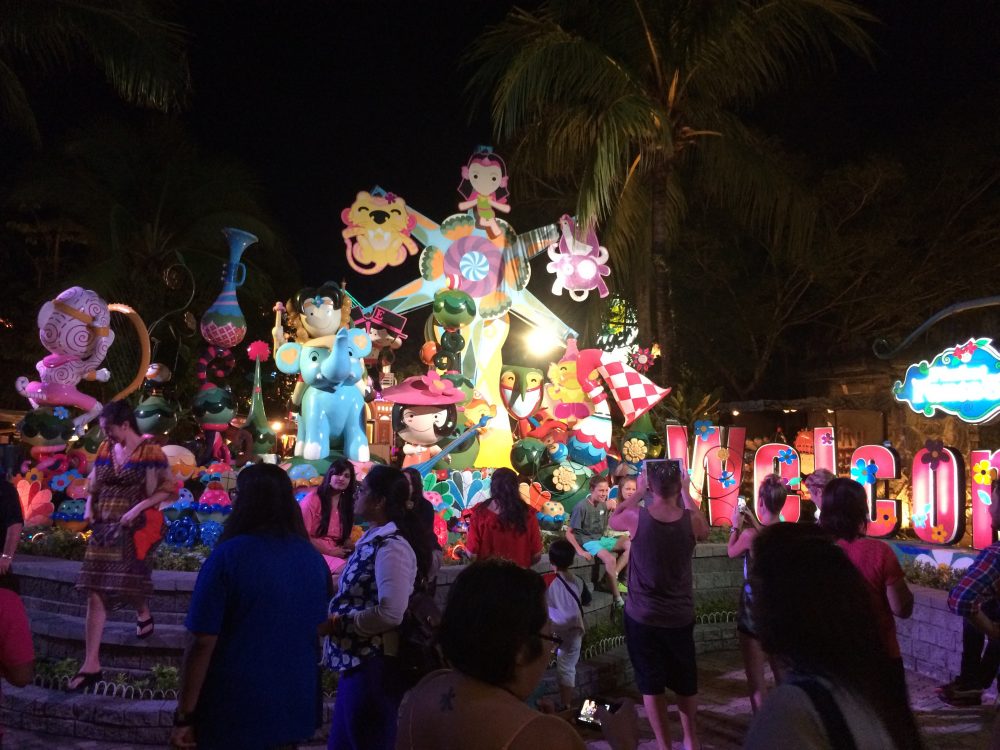 Ticket officde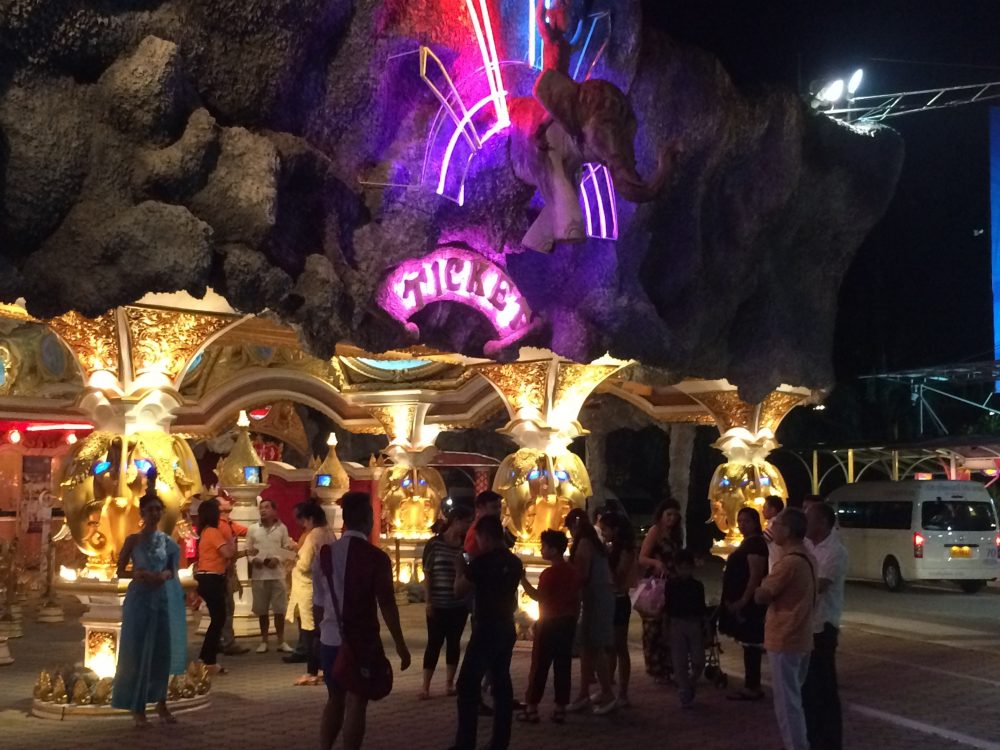 Event hall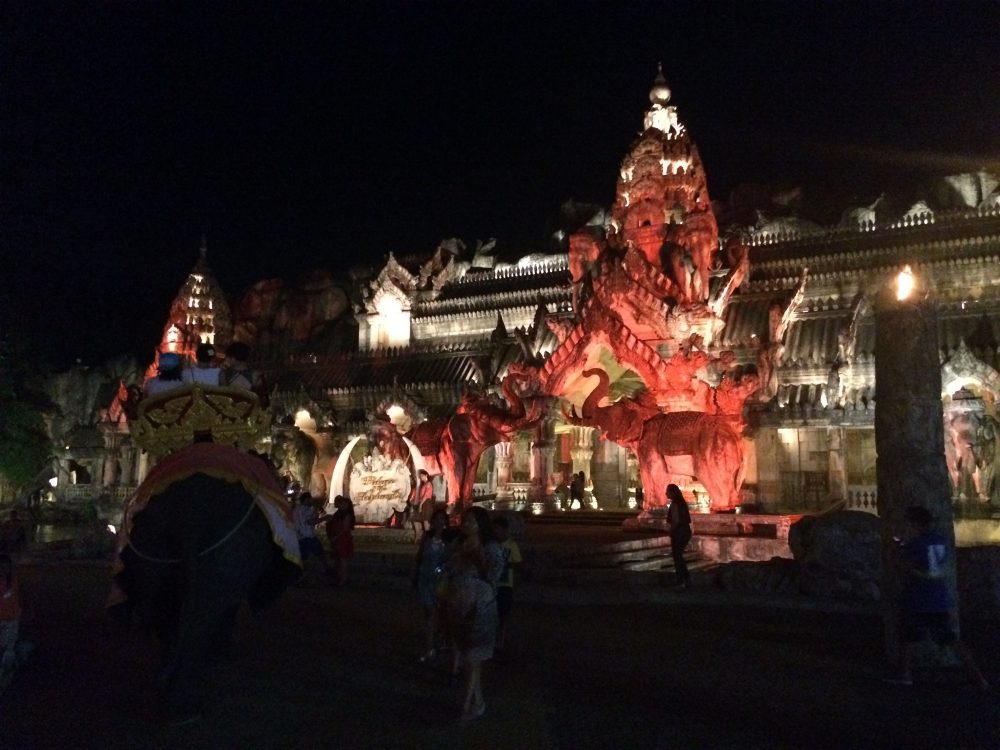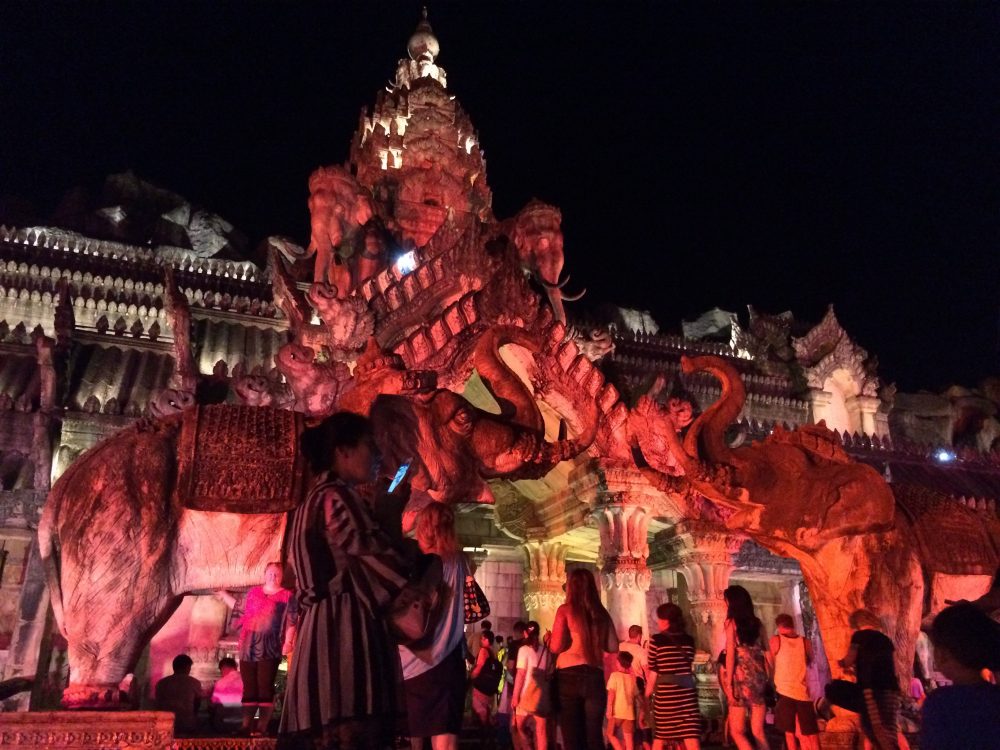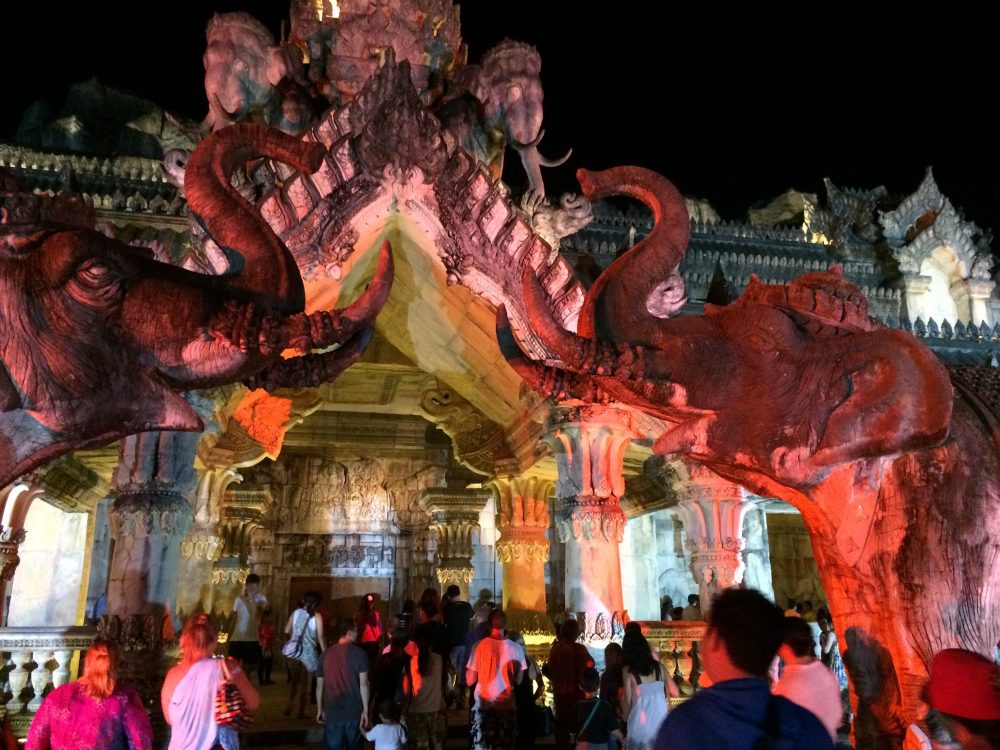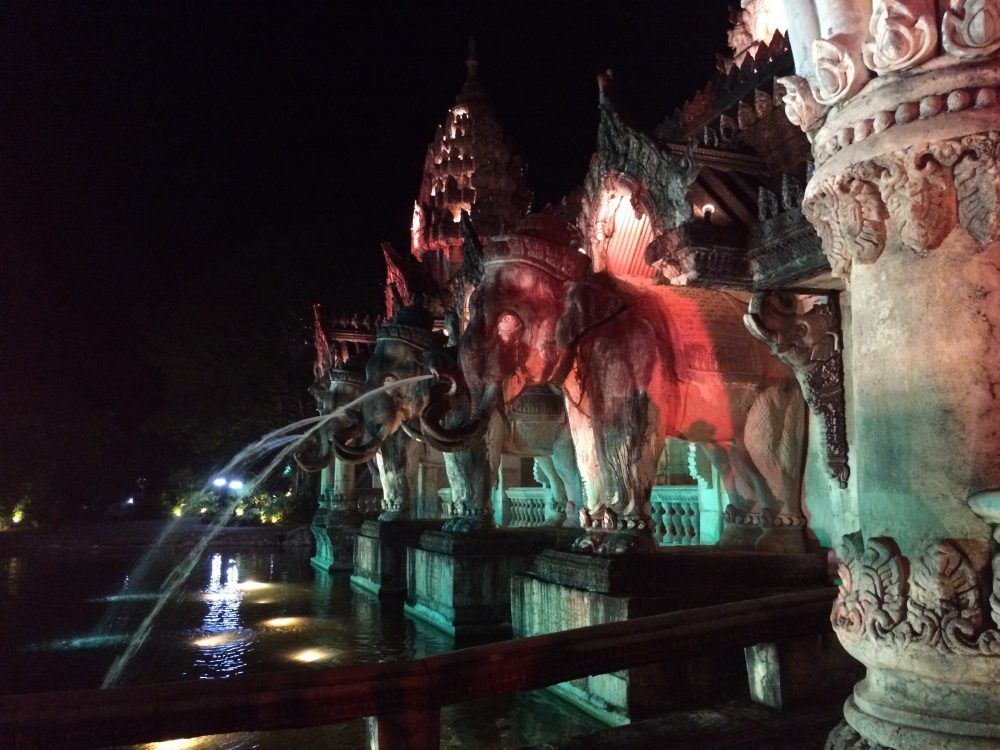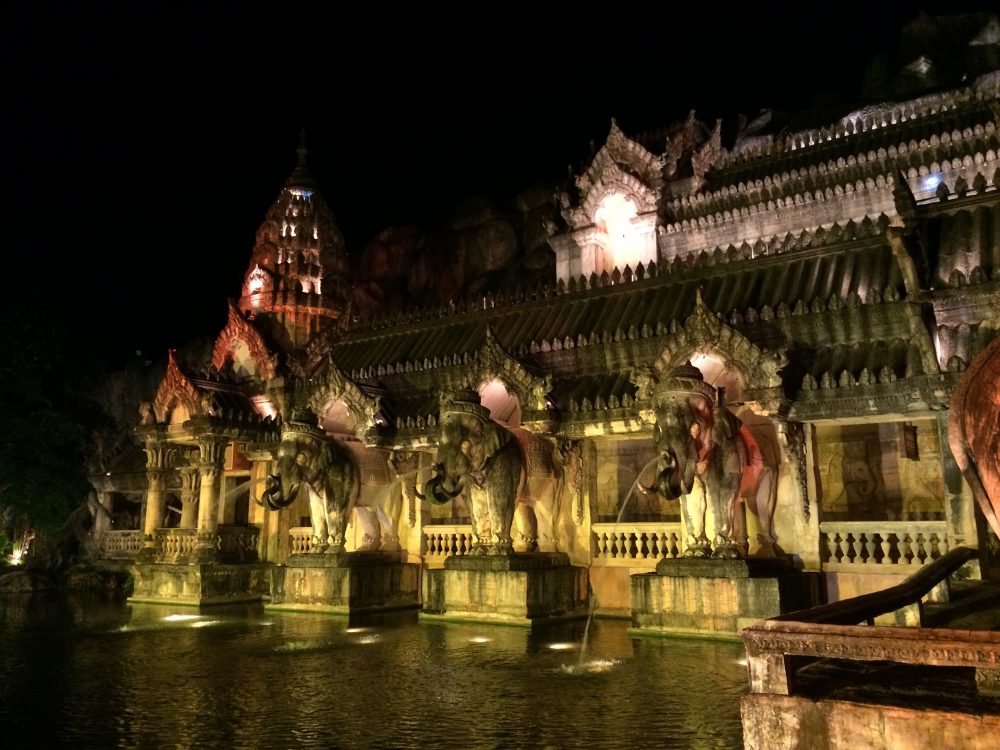 Cafe in the premise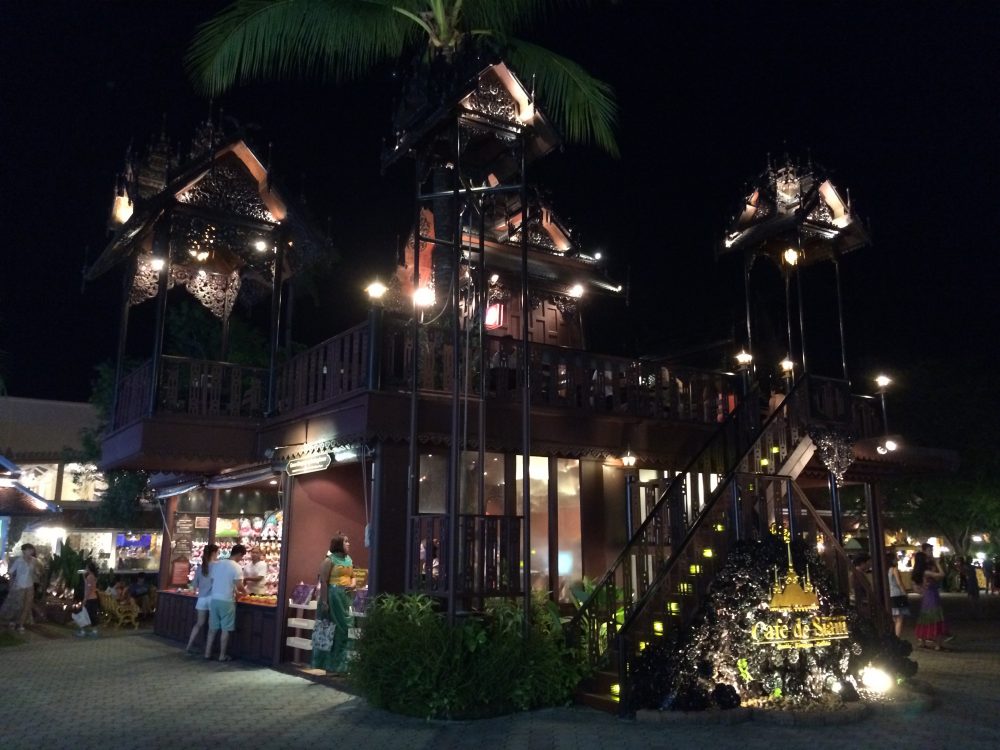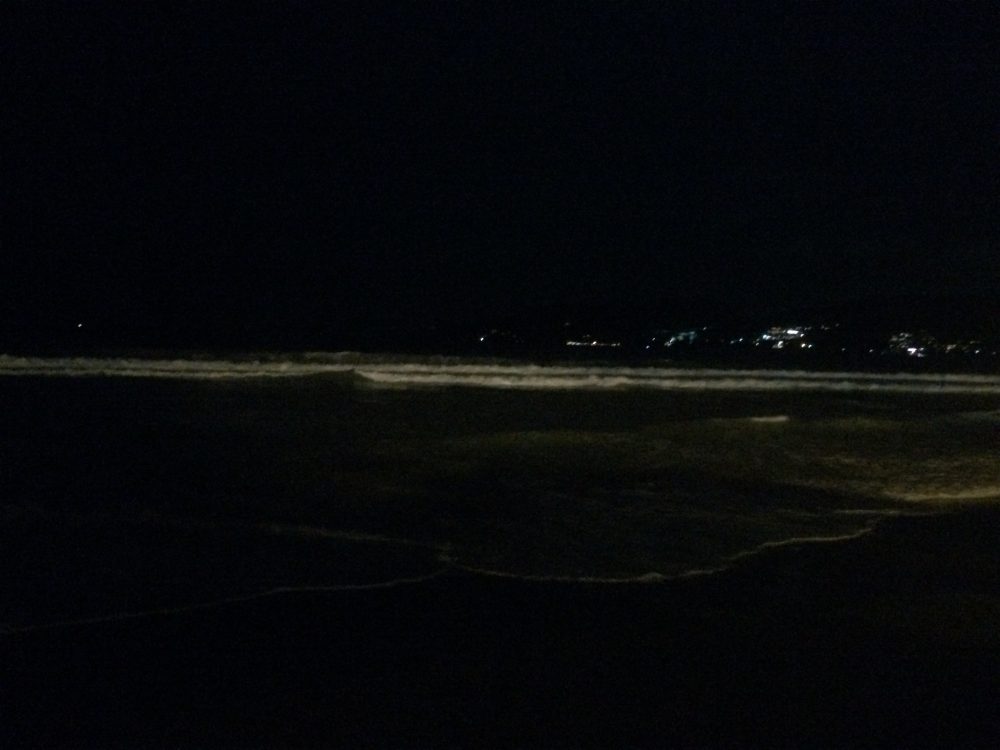 After all training and the elephant show ended, my body condition went extremely bad again. It seemed my body controlled the condition for me while I was taking a training and enjoying the show.The bad condition restarted at 5th day night and it lasted and wouldn't recover the till the day of the return flight. At the hotel, I went a wash room so frequently and lay down on the lobby sofa to wait for a van to pick me up. In here, vans pick up guests from hotels upon request to drive to the airport. I almost gave up taking the flight as I couldn't help going to a wash room once in 5 mins. But a miracle occurred again. 5 mins before the pick up time, my condition suddenly got almost okay and I could ride the van. I thought I needed to get off in the middle of the way for a wash room and needed to take a taxi or stay one more night in Phuket, however, it didn't get worse and I could reach to the airport.
I lay down on the seats in front of the boarding gate in the airport and waited for the boarding time like dead fish. I got so much sleepy at that time. Looking back, my body thirsted for the sleep to recover the condition in a short time. In the end I could take the return flight without needing a wash room and safely could go back home. Anyway it was good for me to get a diving license and came back safely.