Breakfast at my hotel
This hotel serves really nice breakfast. It makes me happy from the start of the day. Even a normal sunny side up looks looks something special.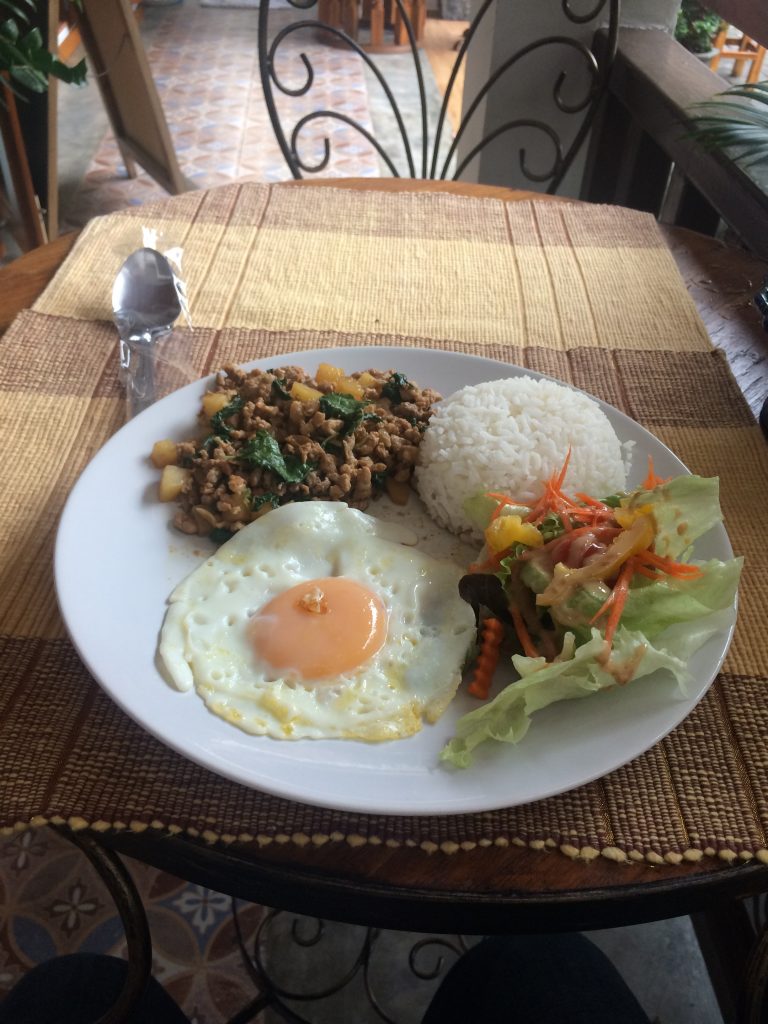 My mate came at my hotel in the morning and we got together for 3 days. I stayed in Thailand for 9 days, first 2 days and last 4 days were my solo trip.
Clear blue sky, a bright sunny day.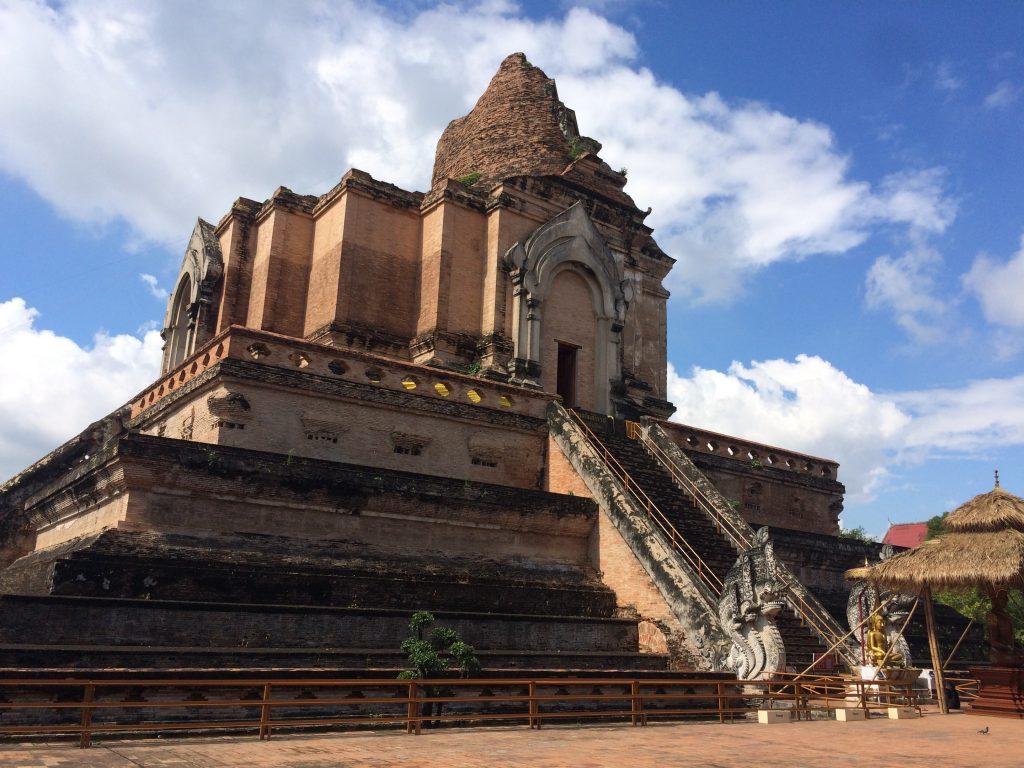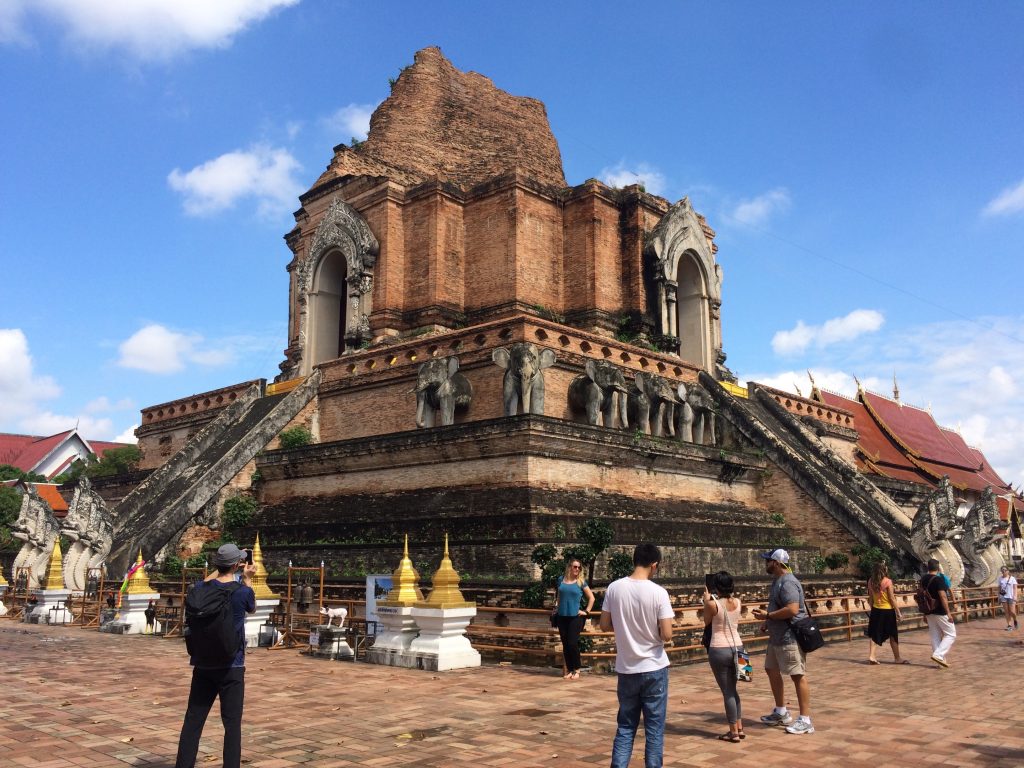 We rented motorbikes and left for phai.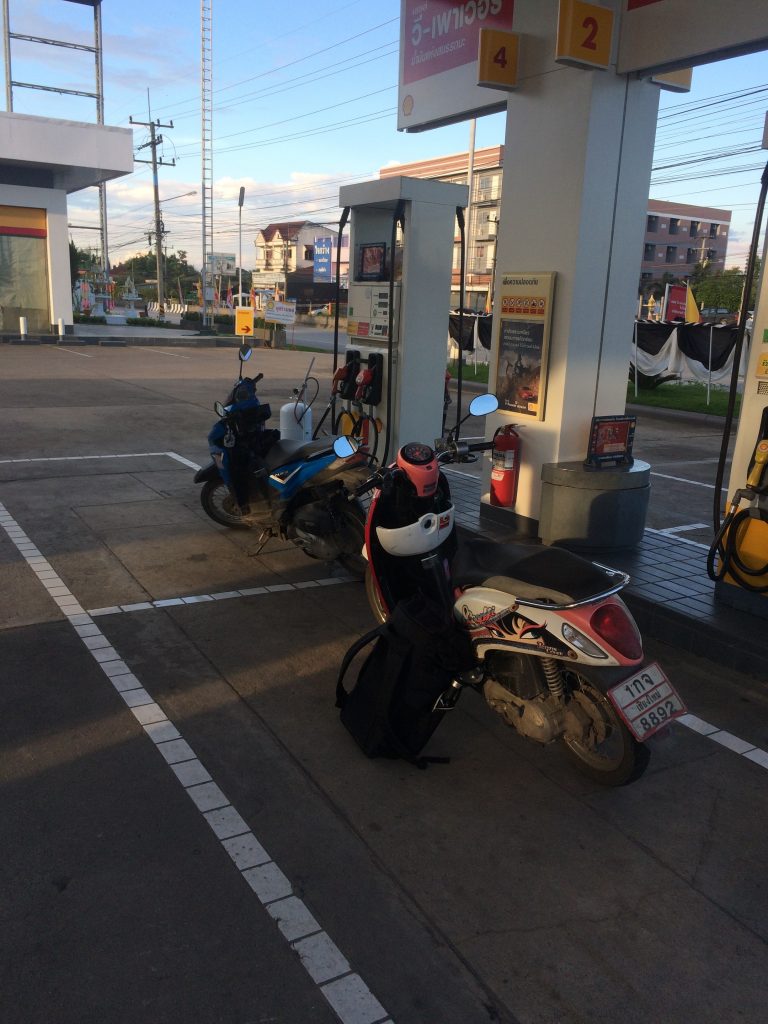 It was really far from Chang mai. The distance was 150 km but a fun ride to see those views.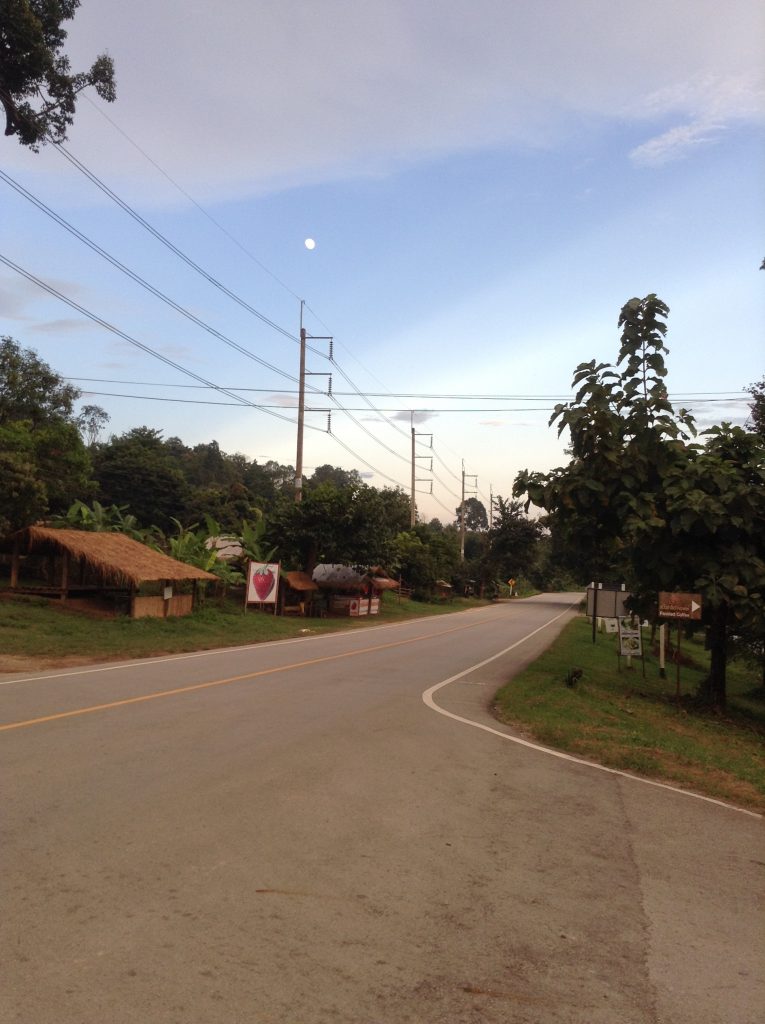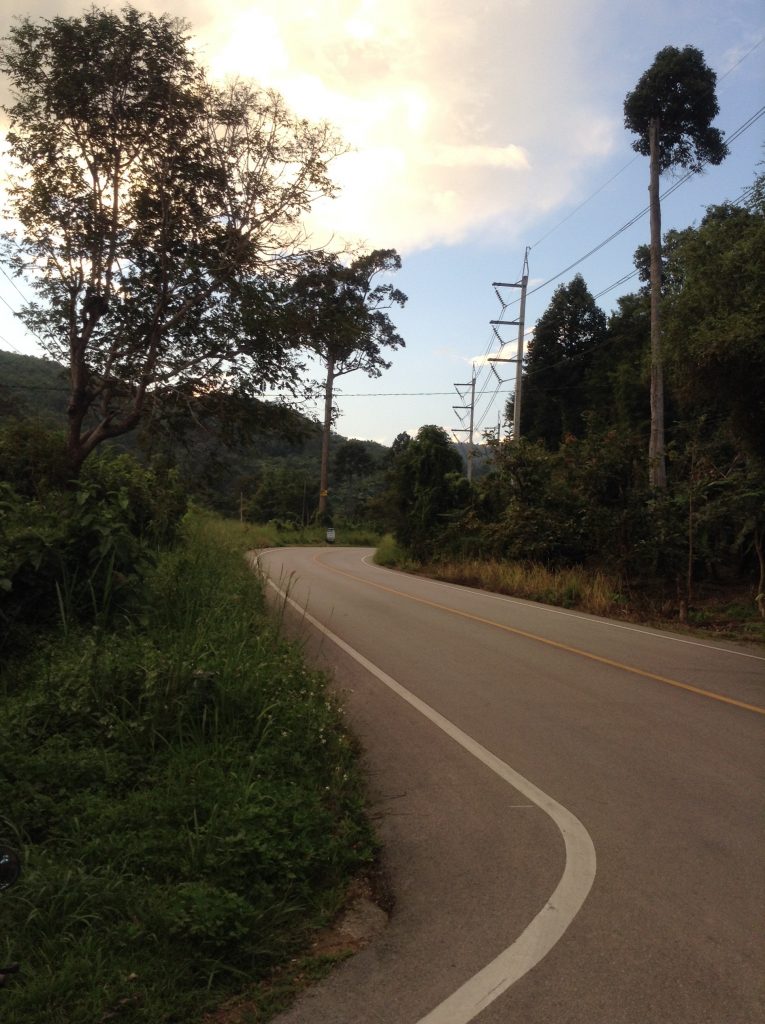 In the middle of the way, there was an accident. I couldn't drive the handle at a comer in mountain road and fell off from the motorbike, hit my body on the road strongly, jumped two times and rolled around to the edge of the road. It was really fortunate that I didn't get any fatal damage. Local people gathered around me and one of them hold my shoulder and took me to a nearby bench. I got injured on my knee and took a rest for one hour. It was still bright outside but night fell out and in short time and it turned dark for just one hour. I finally stood up and rode the motorbike, and carefully drove to the destination resort hotel. 100 km was left at that point and it was around 19:00 so that I didn't know if we could reach to there but around 23:00, we finally arrived at a hotel.
Hotel entrance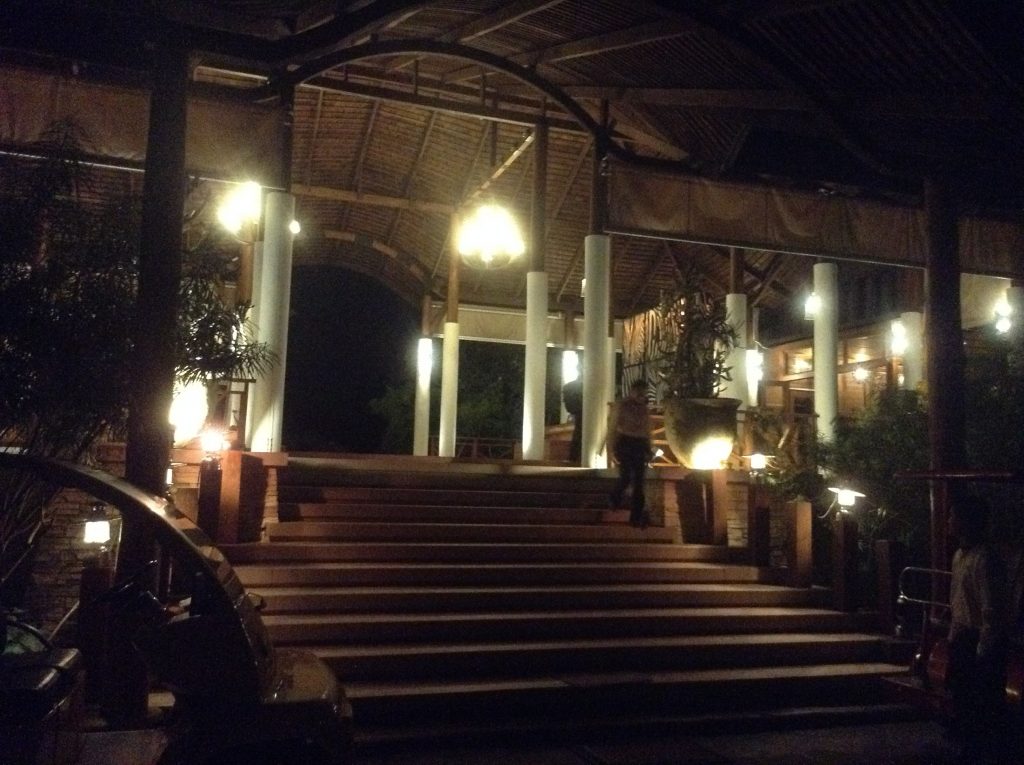 We got foods like fried rice and drinks at night market nearby our hotel and had them at our hotel. I couldn't eat much for the knee pain and slept very soon. Safety is the most important aspect of a trip. I can say that from my experience.