I booked a small van tour today but I woke up late in the morning.. I went down to the dining hall to have breakfast for 2 or 3 mins as long as the time allowed but unfortunately, there was no time left. The tour guide appeared to pick me up in the hotel lobby.
Hotel served so nice breakfast buffet but I had no time to have any of it.. It was too disappointing for me as an array of dishes on the table looked too good. Why I have to go without them?
oh..my…
Despite this situation, I had unforgettable experience. One of the hotel staff found me shocked and stoned in the dining hall and quickly served me a box to pack the food. So I could pack whatever I wanted in the pack to go.
"Hurryyyyyyy ! " Driver shouted.
I was about to dashed to the lobby to rushed in the tour van, then, some hotel staff approached me and gave me folk, spoon, napkin, bag, and even packed coffee with sugar, milk, lid… and packed everything with my box for me.. I thought I had to forget all the gorgeous morning foods just to bear with deadly hungry stomach till I get dizzy in the van. Excellent hotel staff saved me out from such a hell.. I could fulfill my stomach with scrumptious foods and even enjoyed a cup of coffee.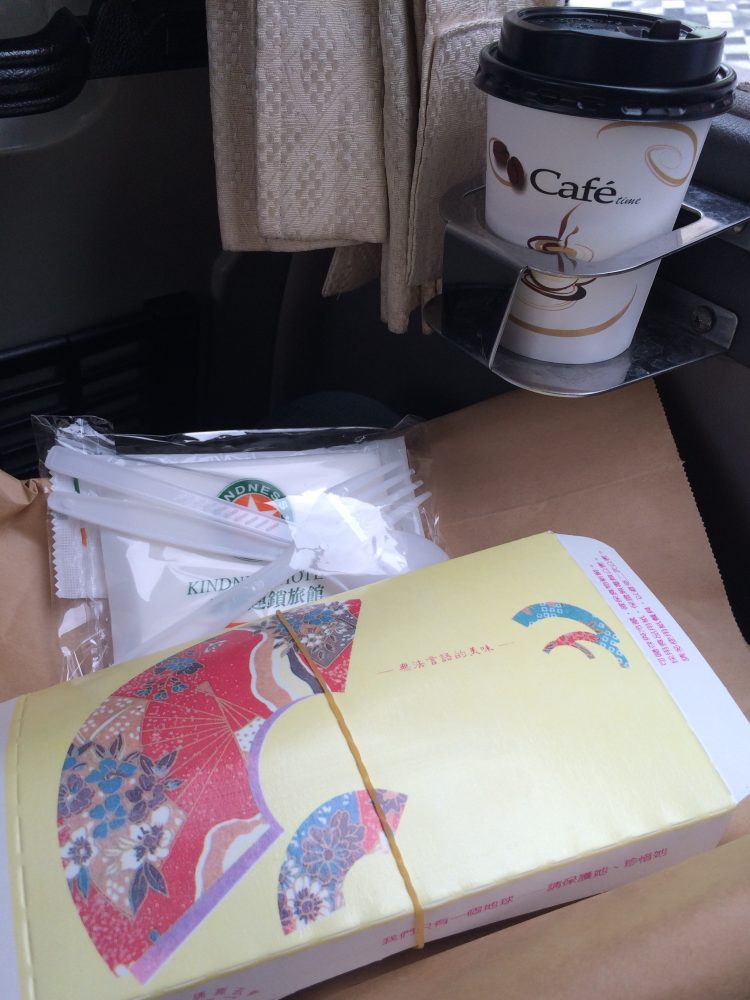 I visited those places by the van.
清水断崖 (Qingshui Cliff)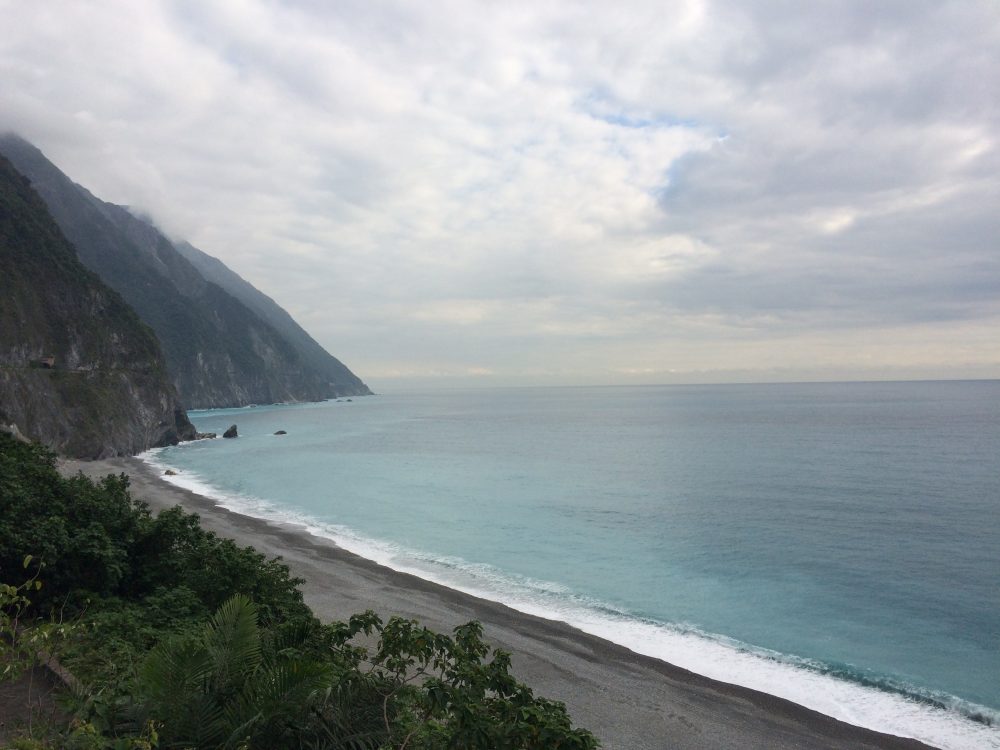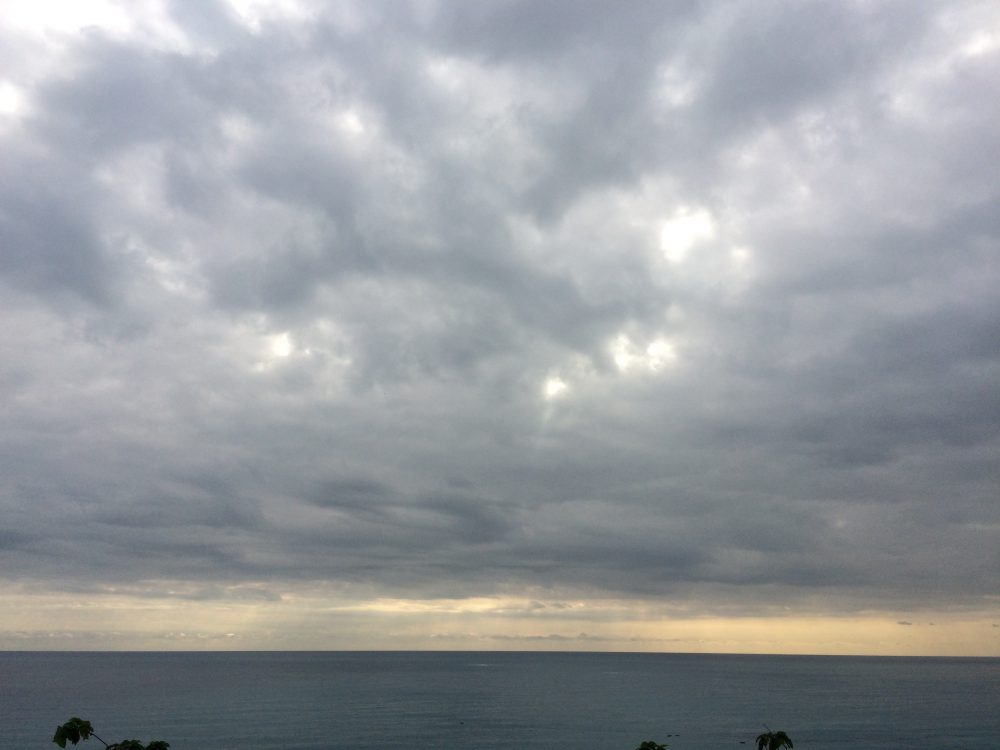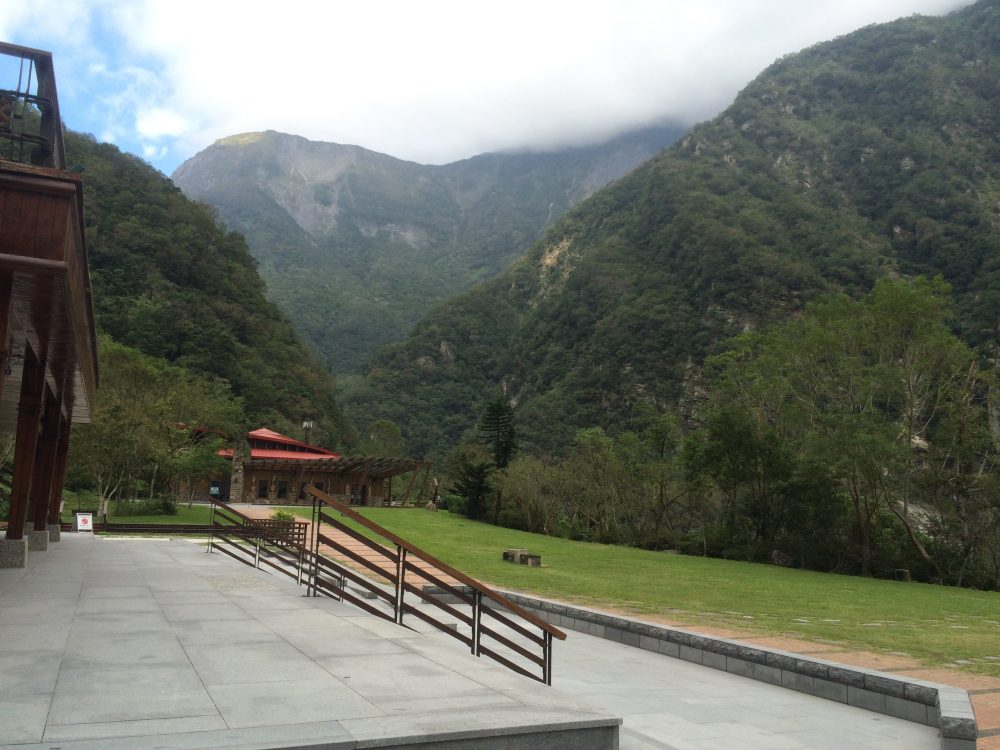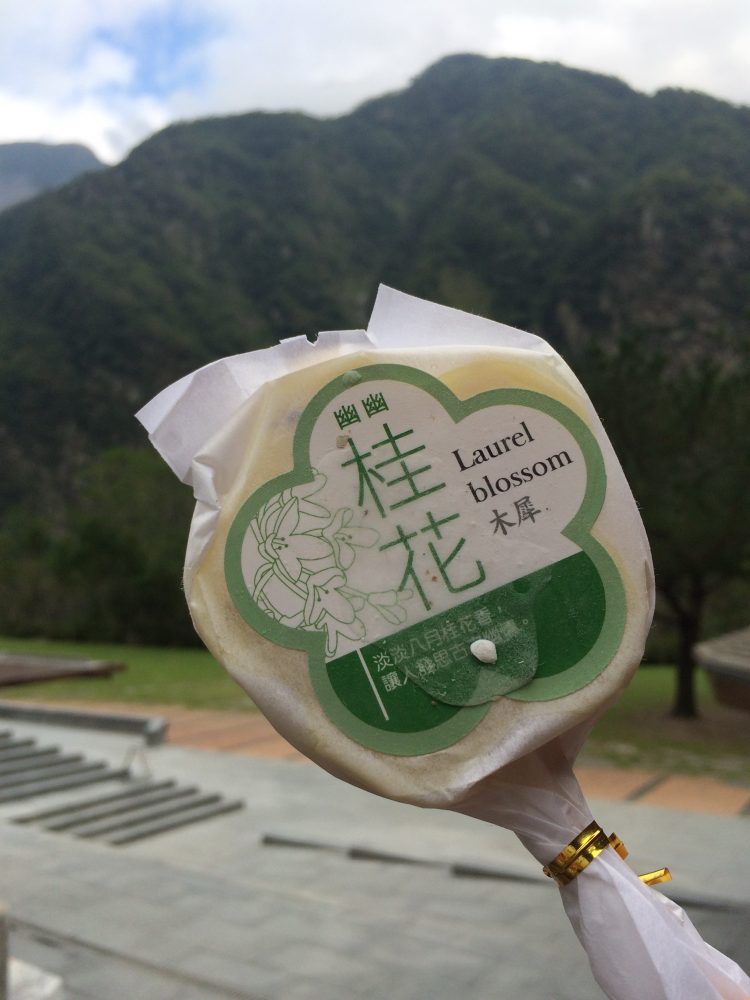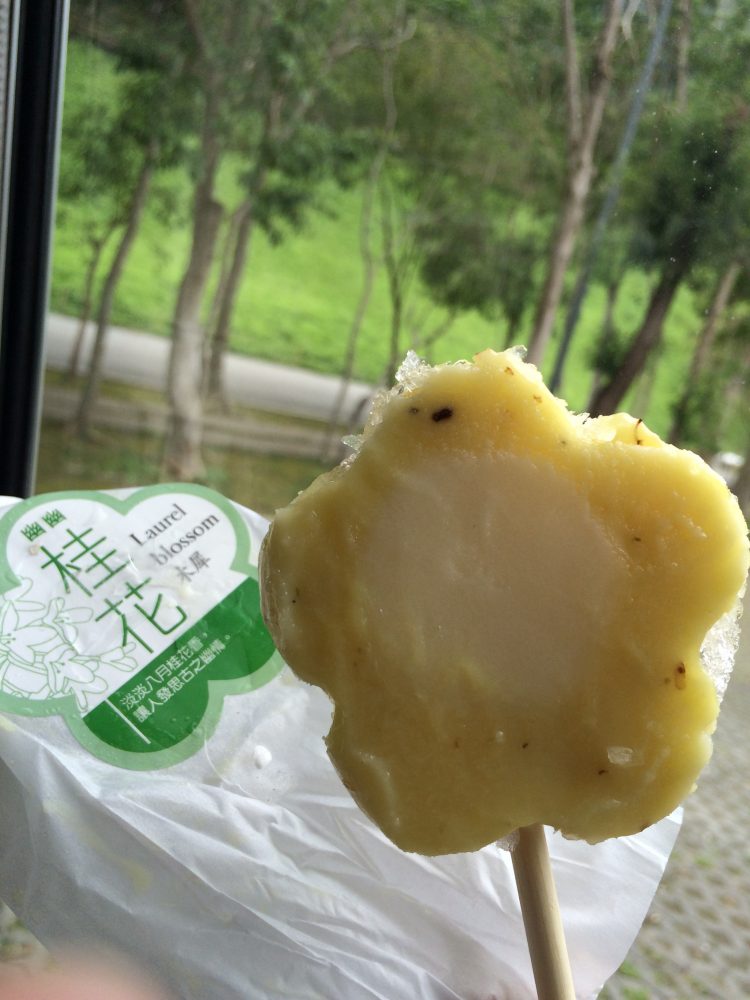 九曲洞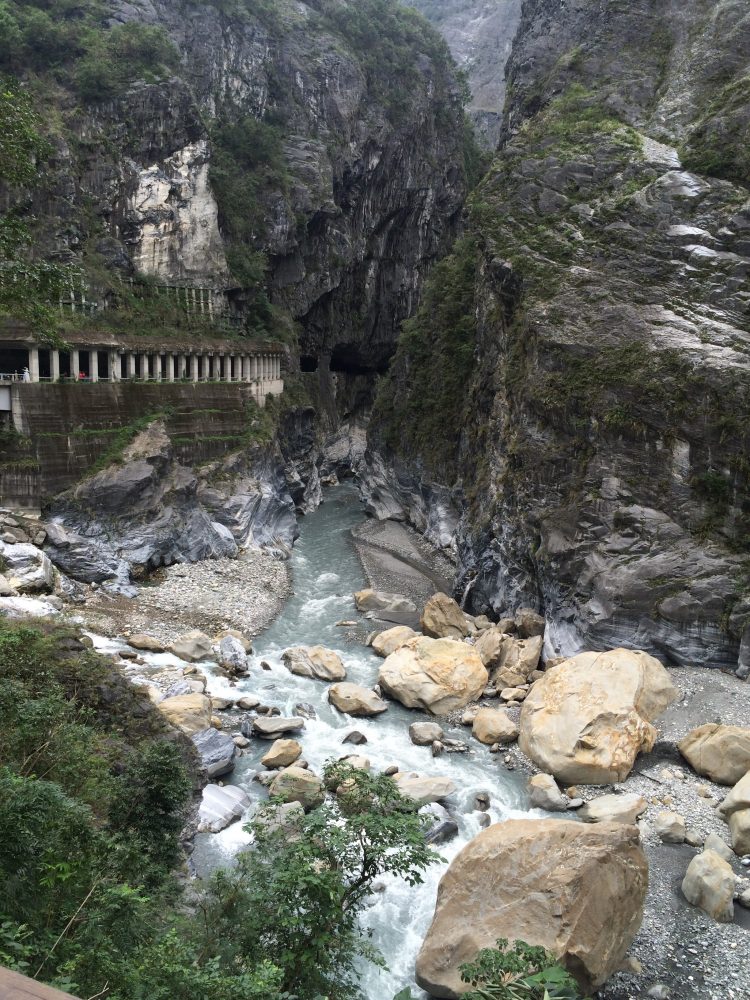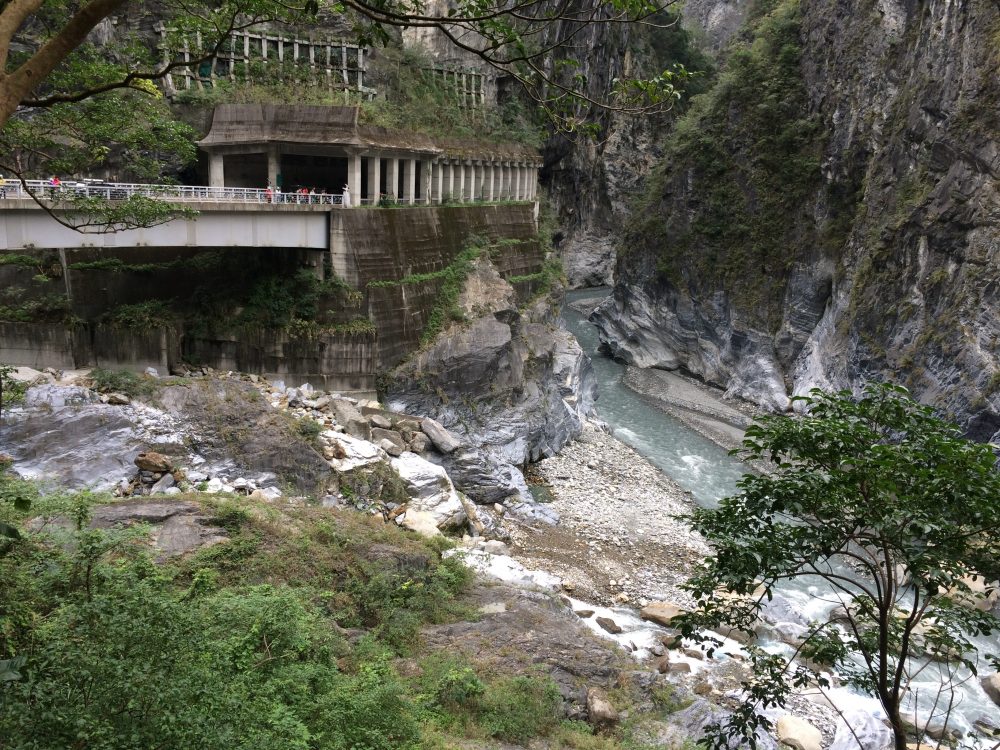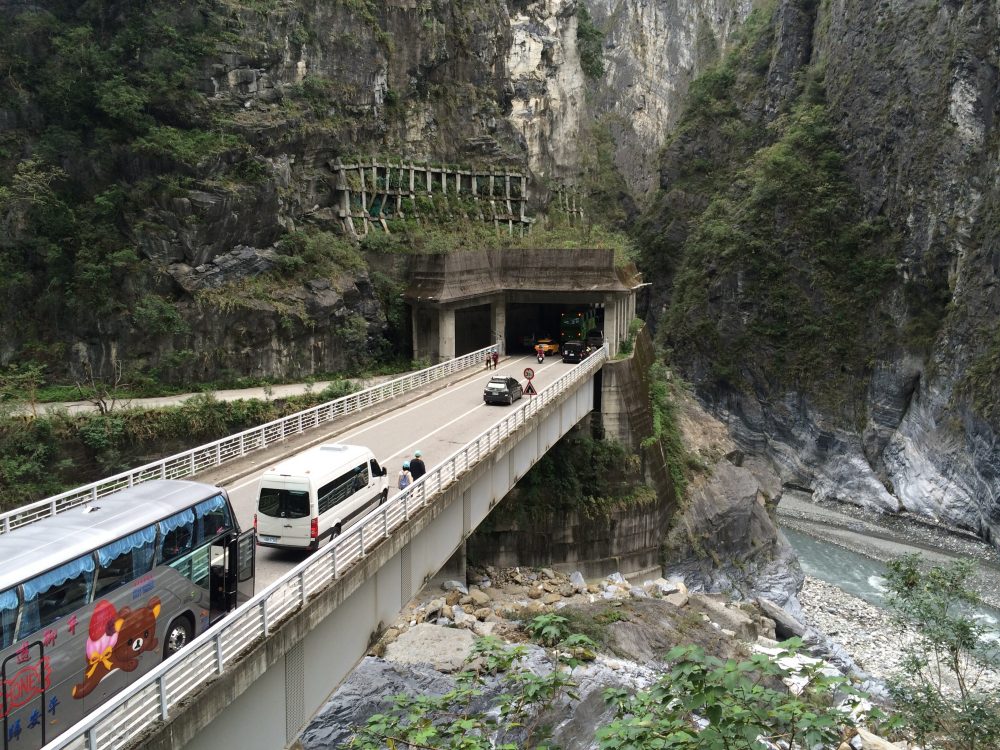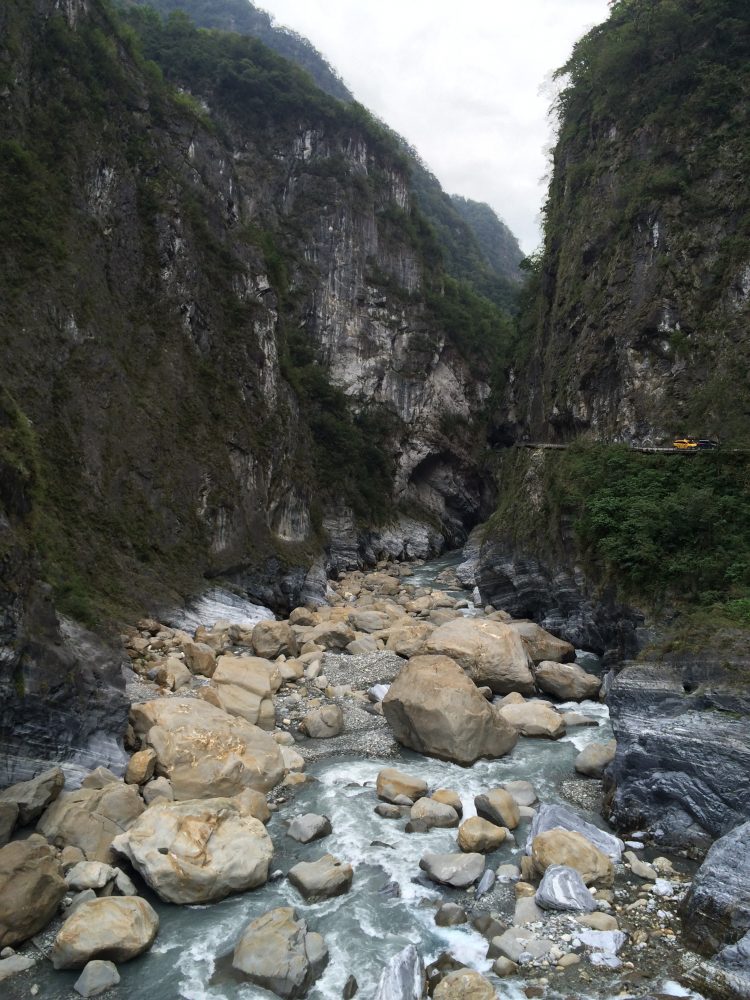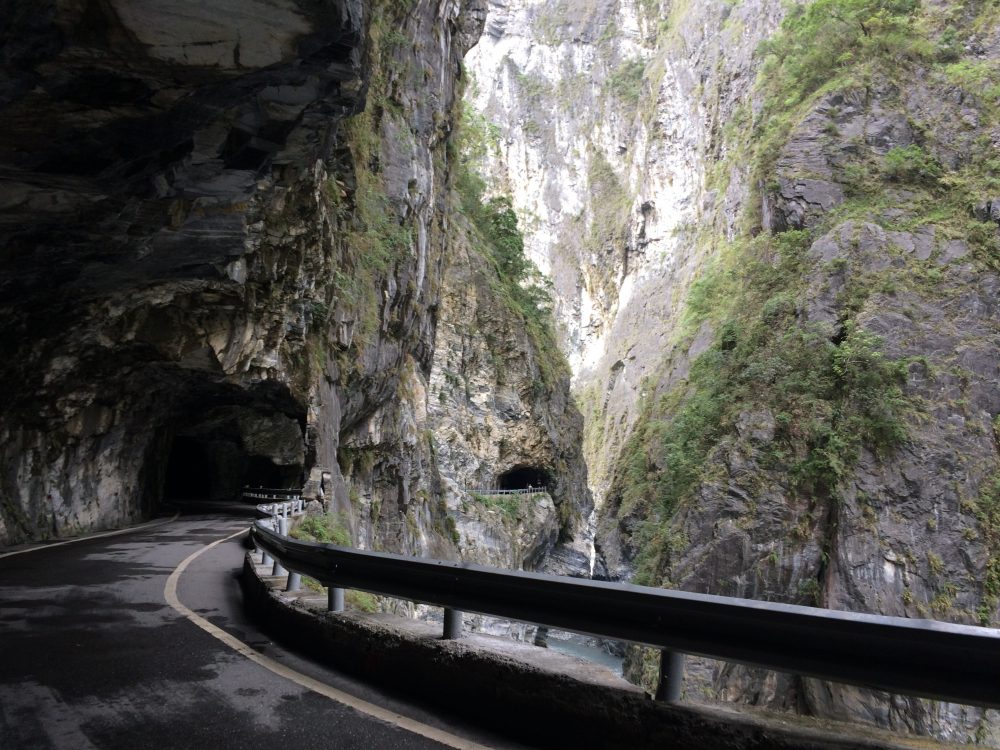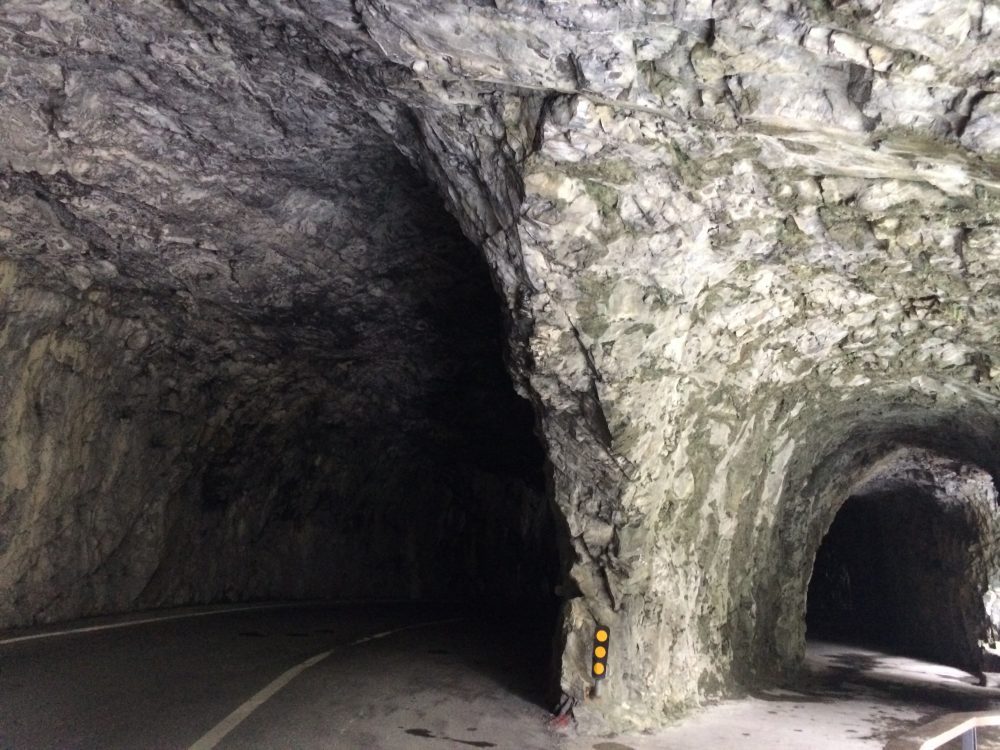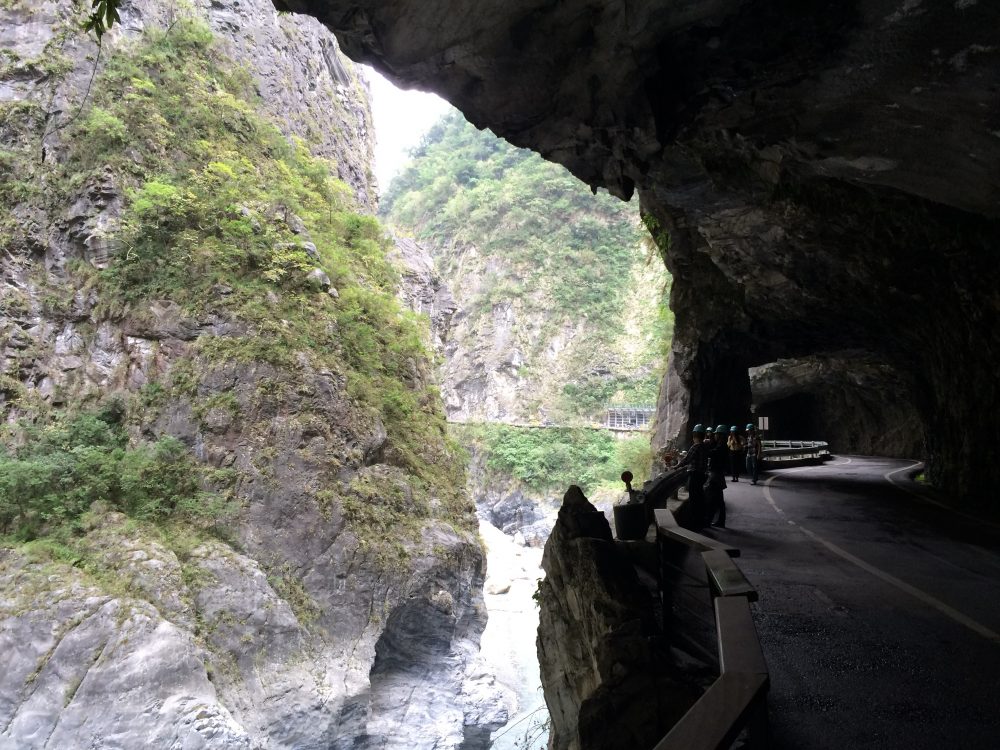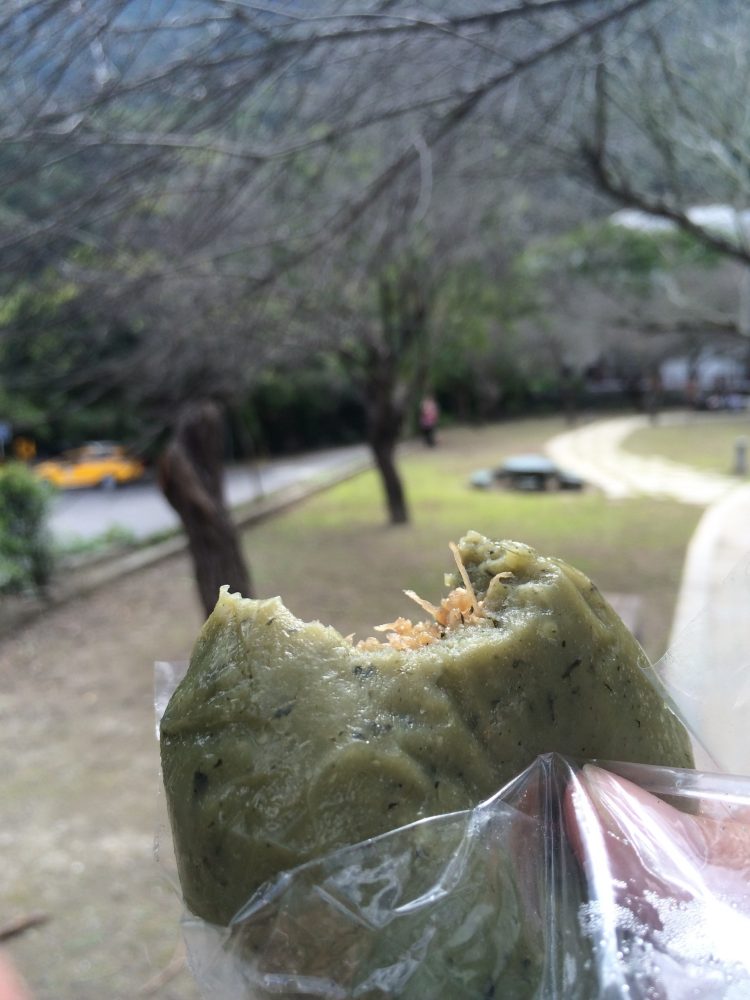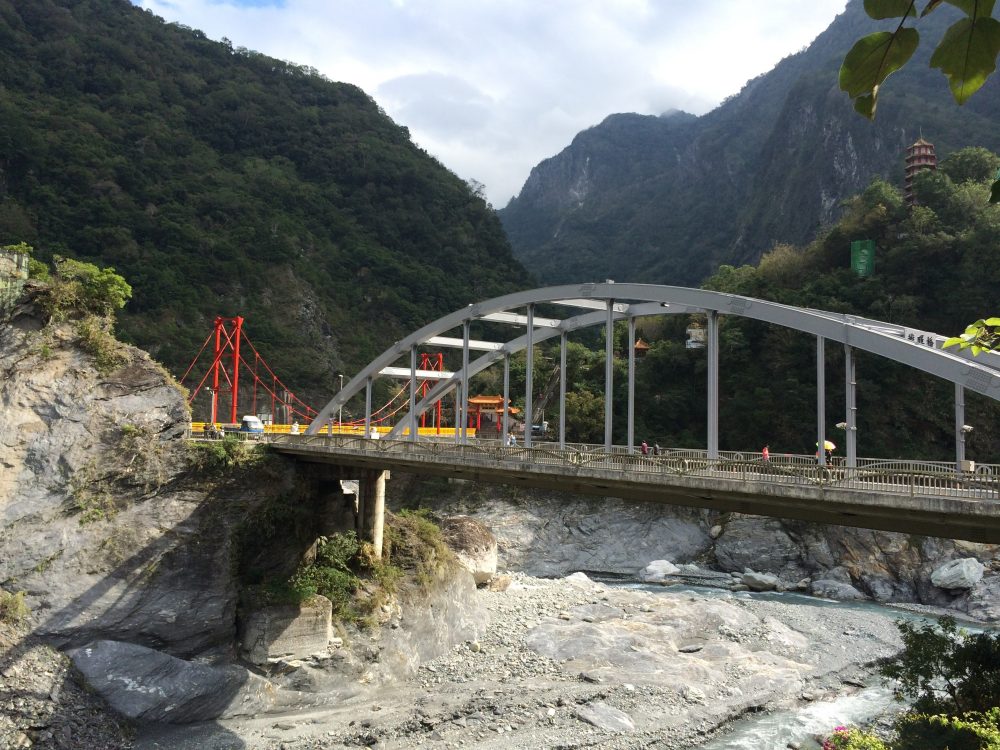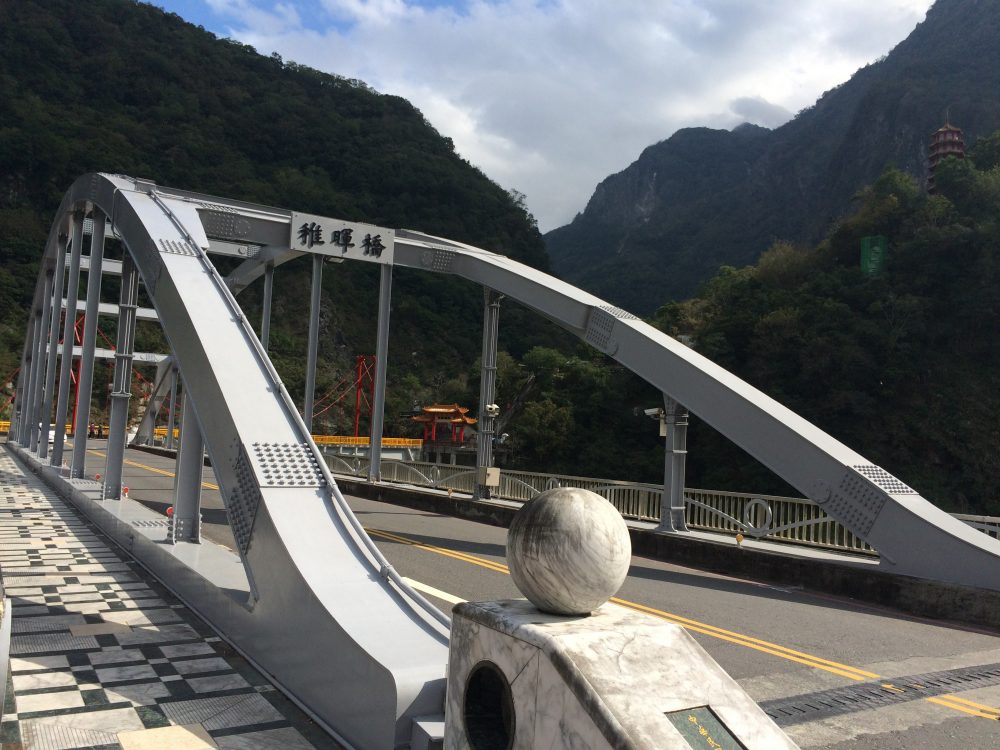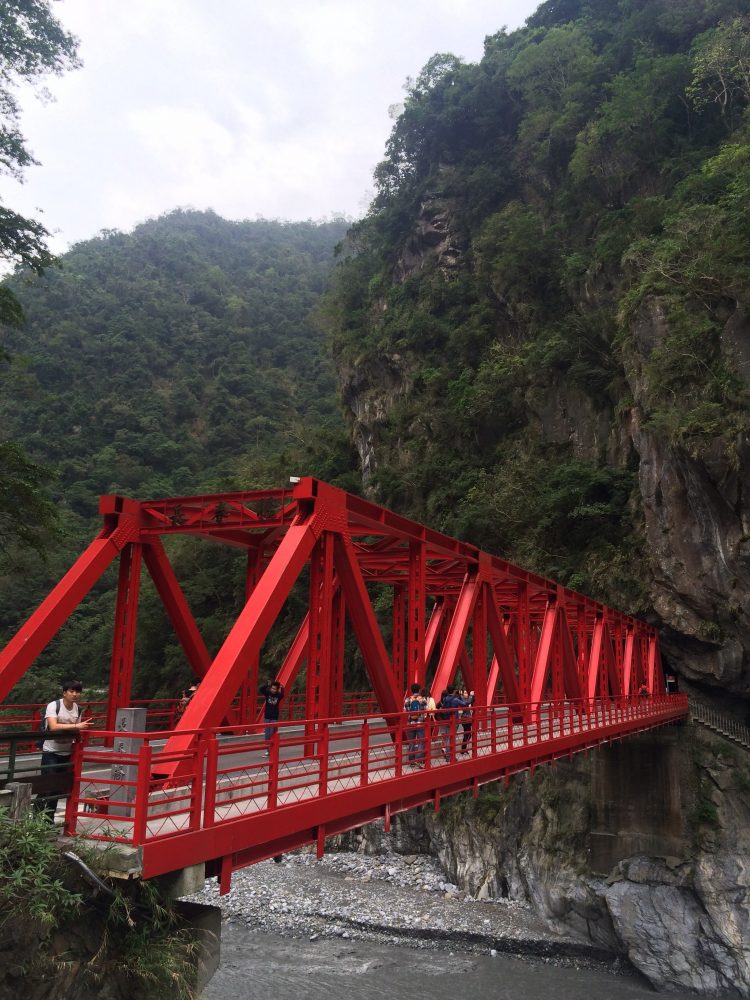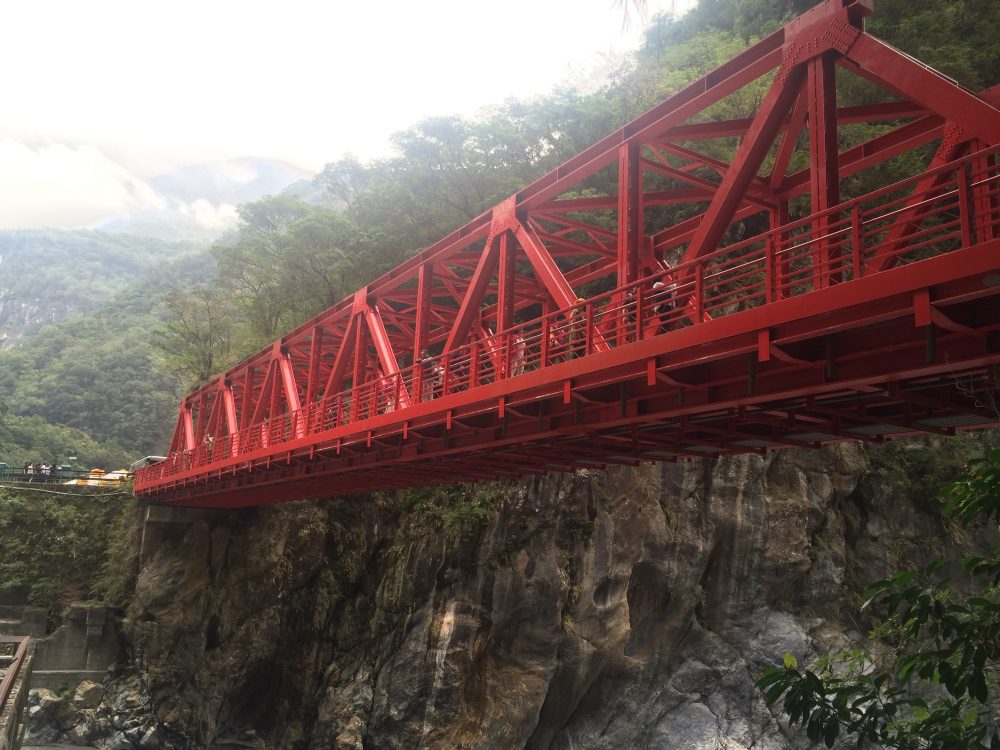 Seaside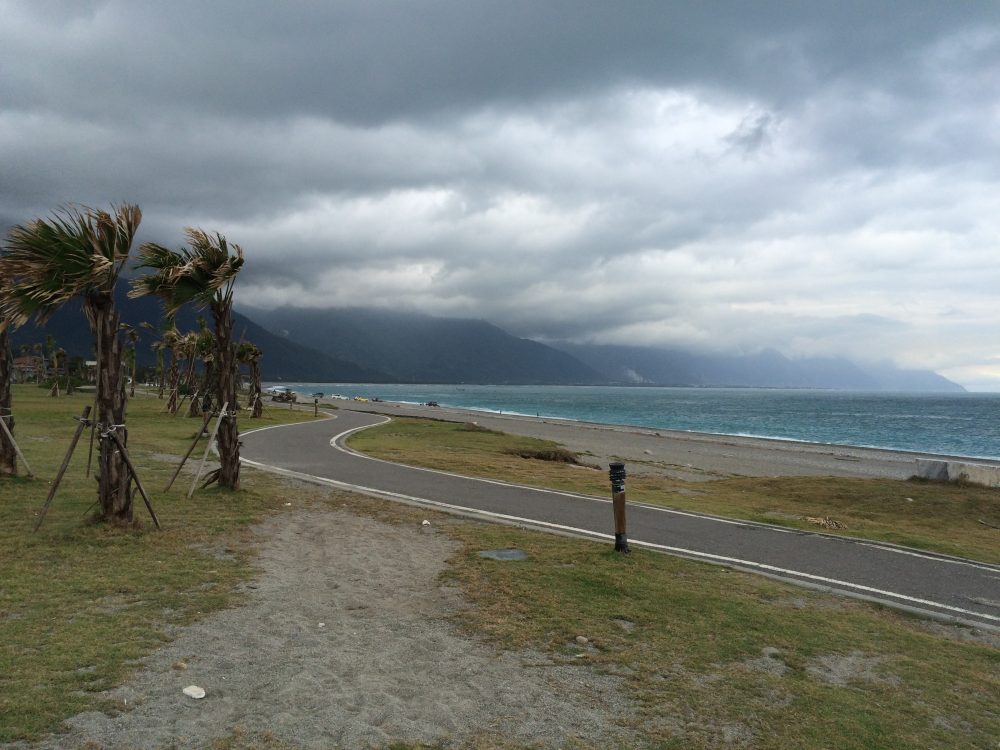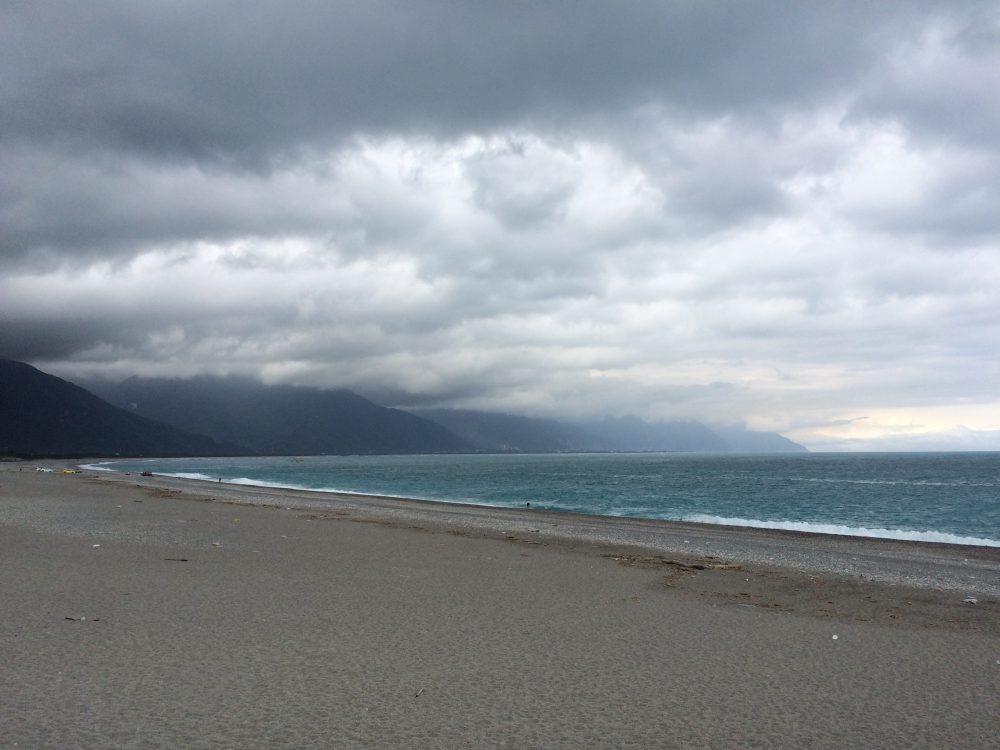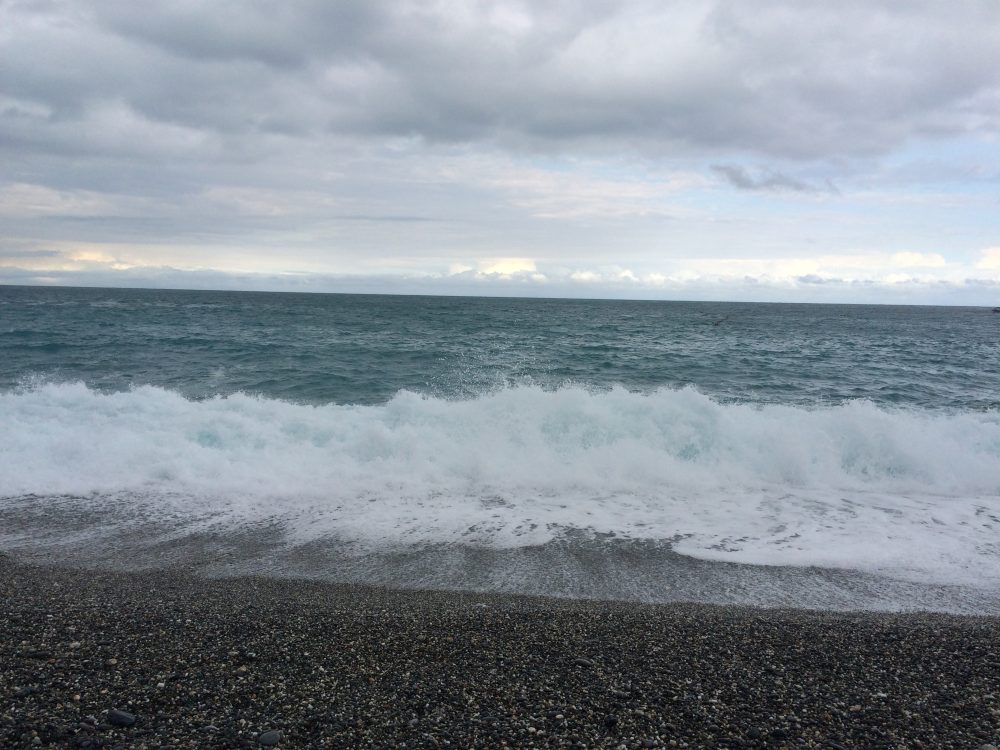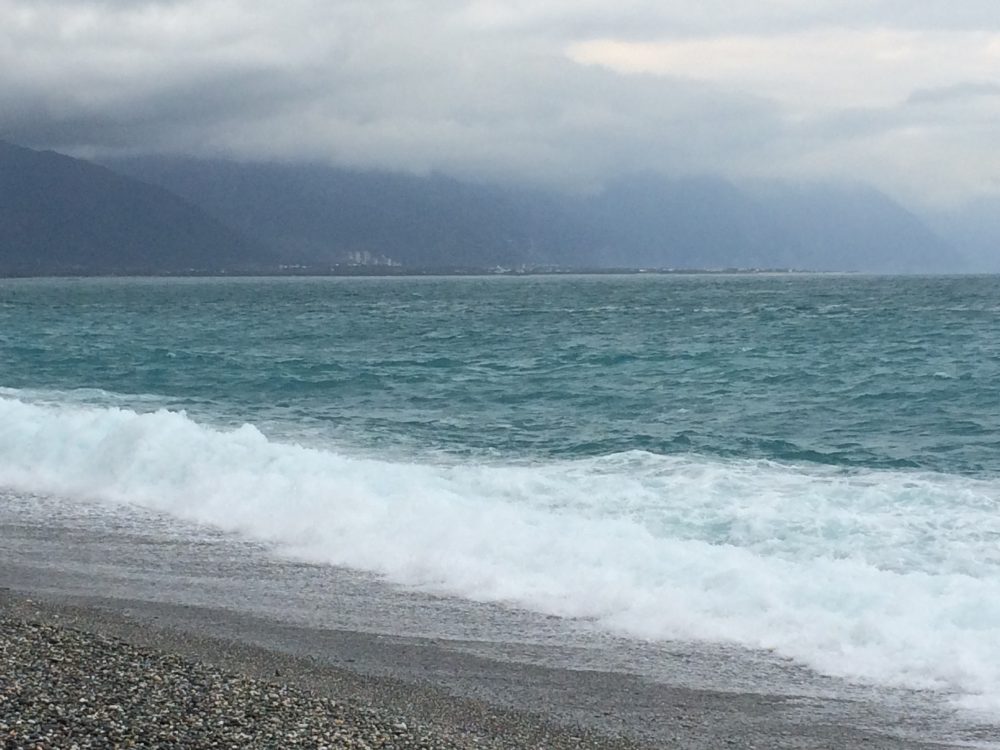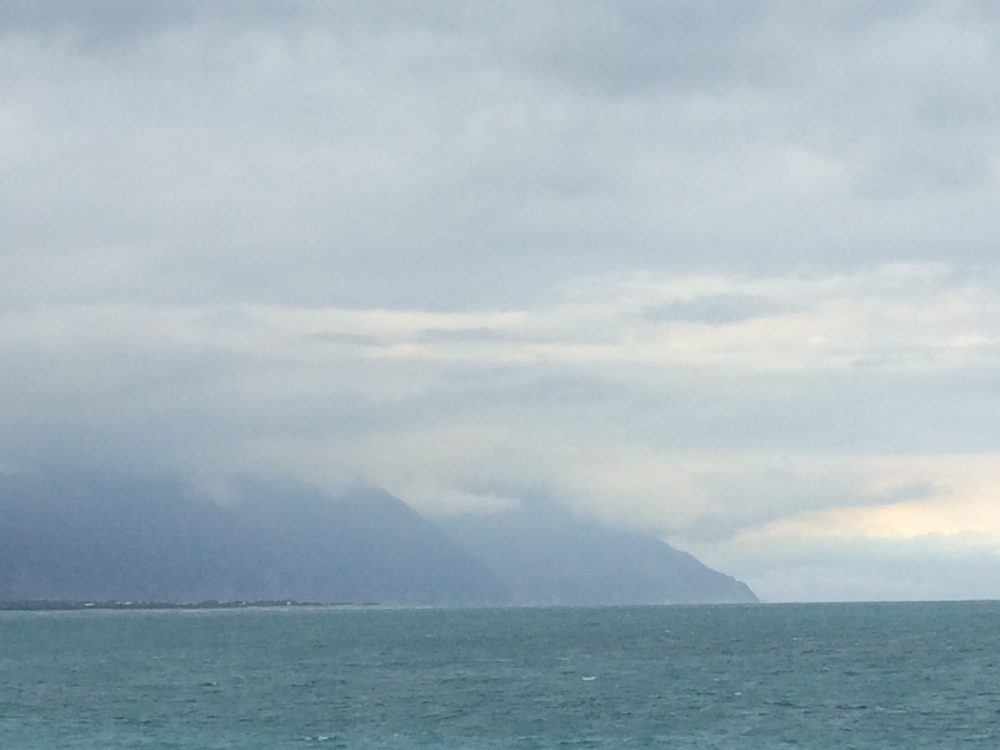 The open view scenery was beautiful and the sea was blue. Cave, mountain, mist, cloud, sea, they mingled together and gave me some kind of purified impression.
At night, I took a train to next place but accidentally got off at wrong station… But before changing the correct train, I went out the station to walk around just a little bit expecting to find something good. Then I found this ramen shop with a nice neon board. The letter in the center of the blue sign means pig.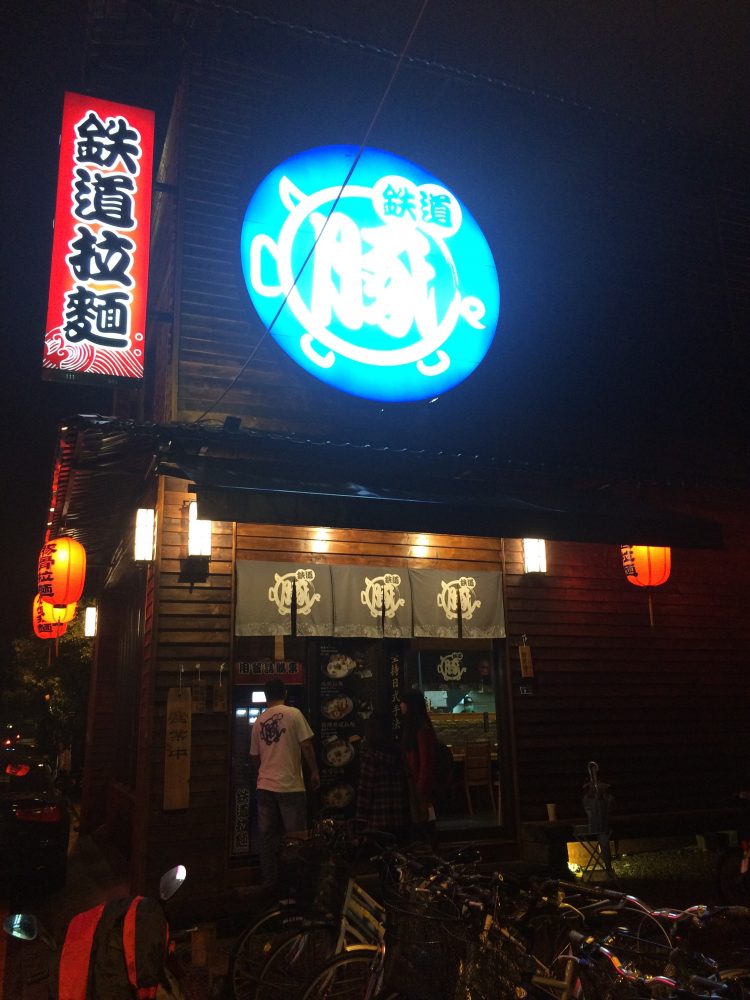 I ordered a ramen. A few minutes later, it was served some sides but its volume was not just a side. Amazingly large pork crispy cutlet was served as a side. It almost could be a main so dominantly on my table..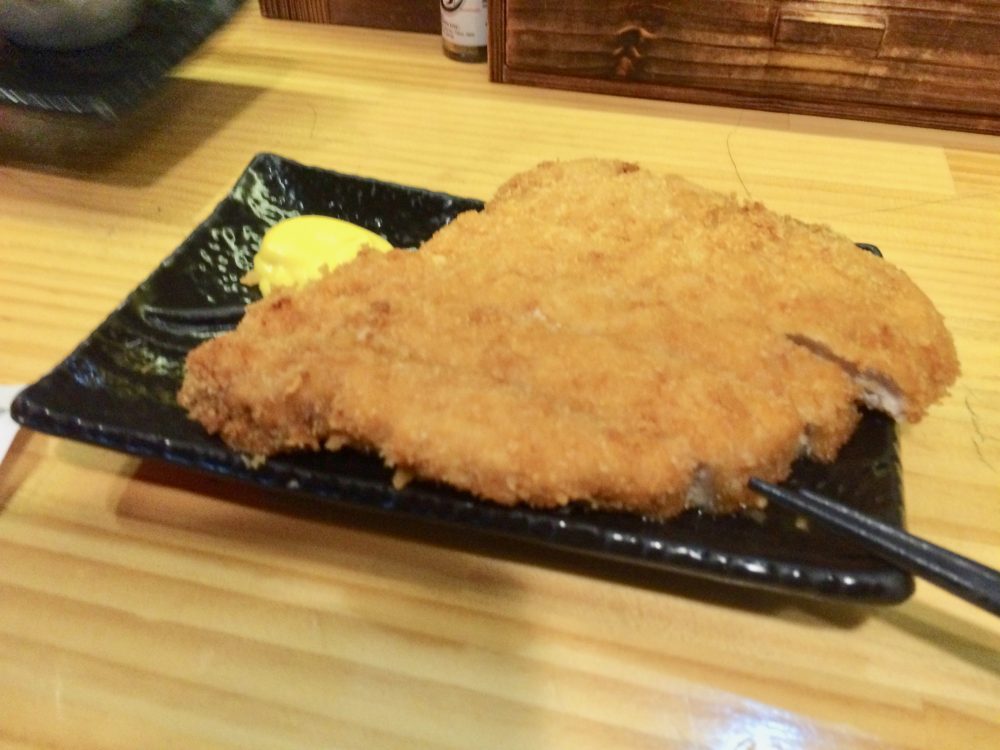 I really liked this set menu in this restaurant. It was so lucky to get off at a wrong station. Worth to come by and worth to take the wrong way if you can reach this ramen restaurant.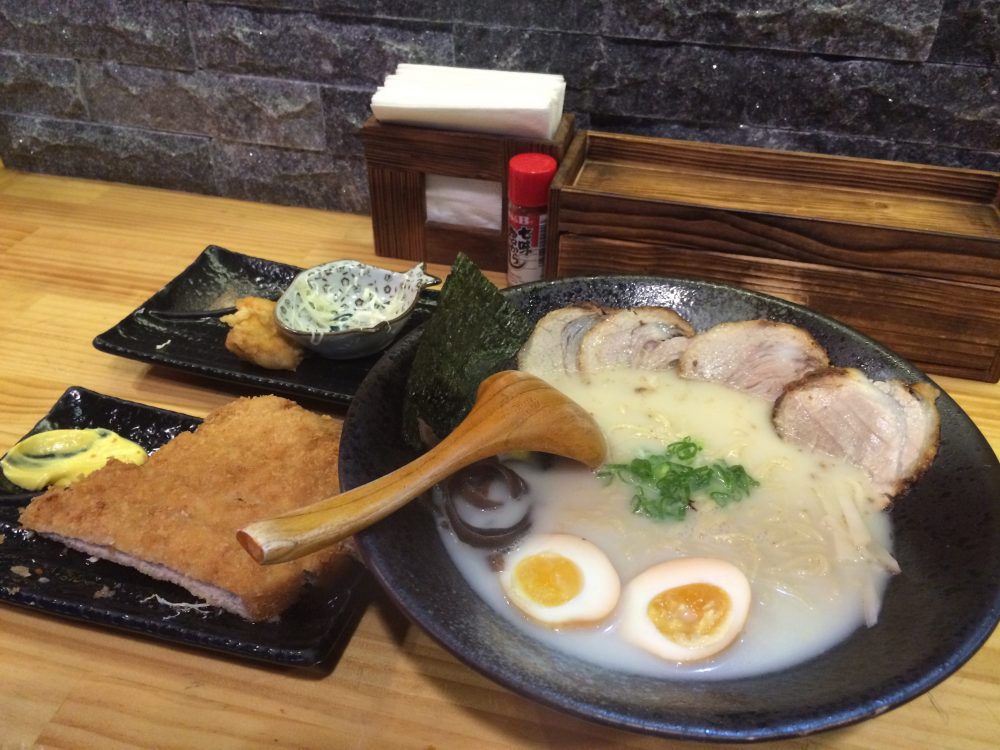 Eventually I came back to Taipei without trouble. Rail trip was really a good experience. Before going straight to hotel, I visited the biggest night market in Taiwan.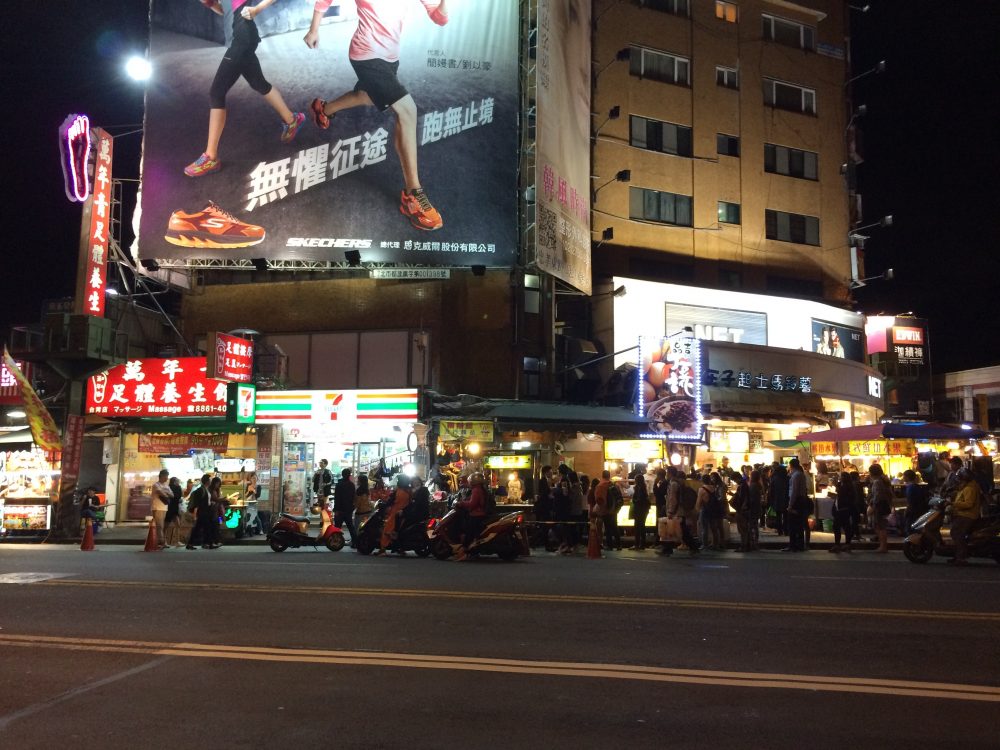 Busy as usual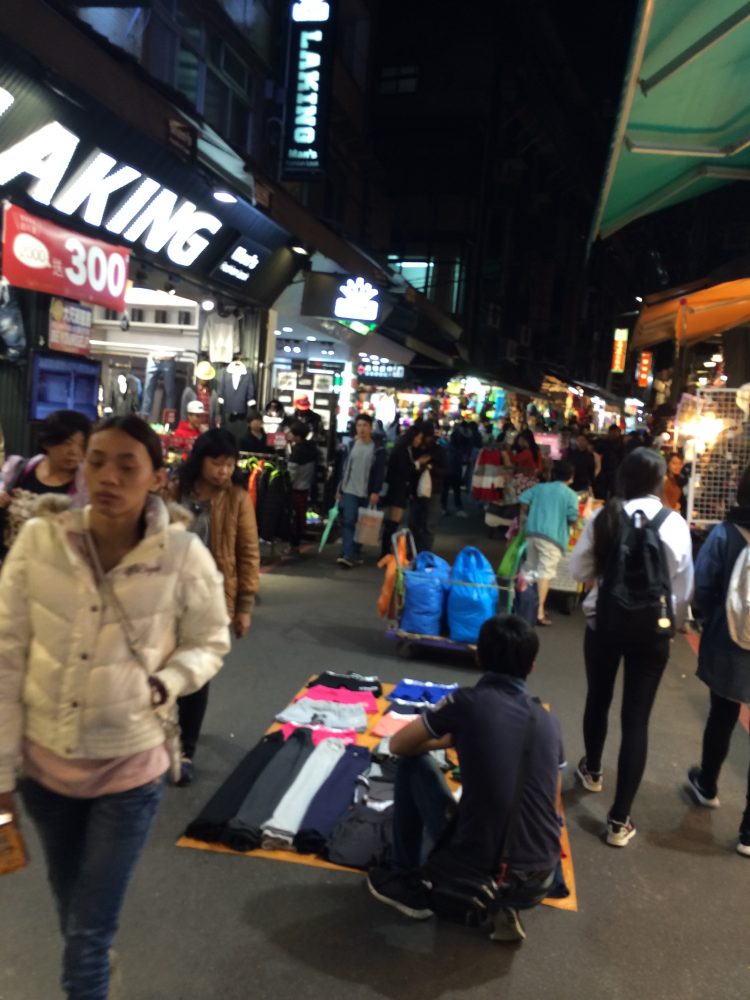 I found a something interesting at a fruit stand. Green rough fruits which I've never tried were piled up there…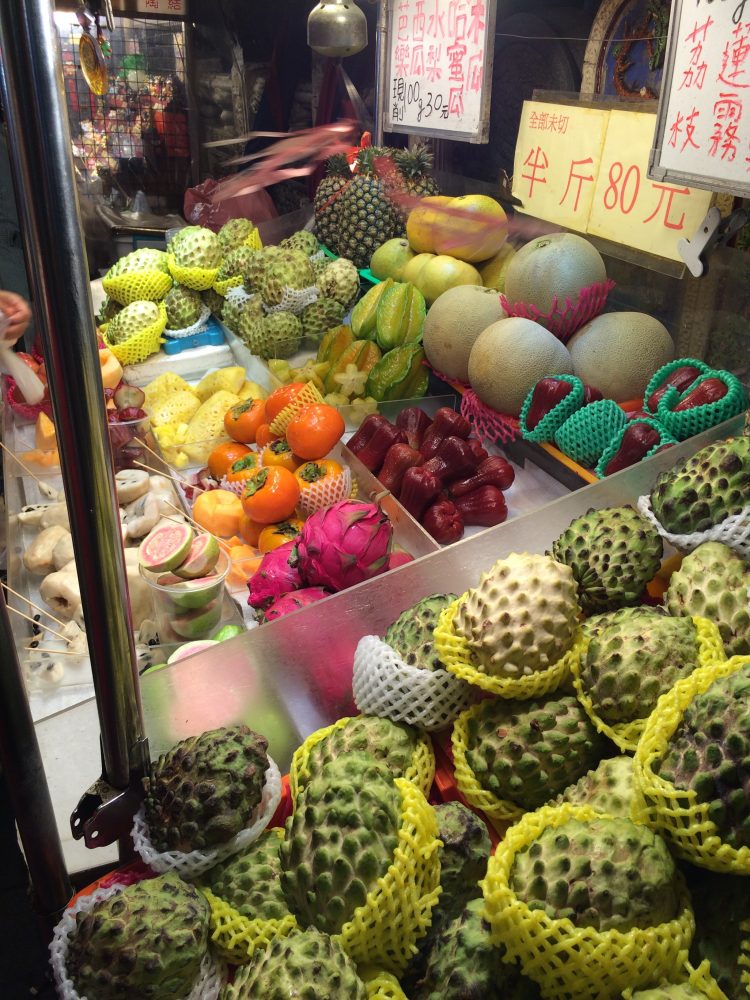 I tried this green staff.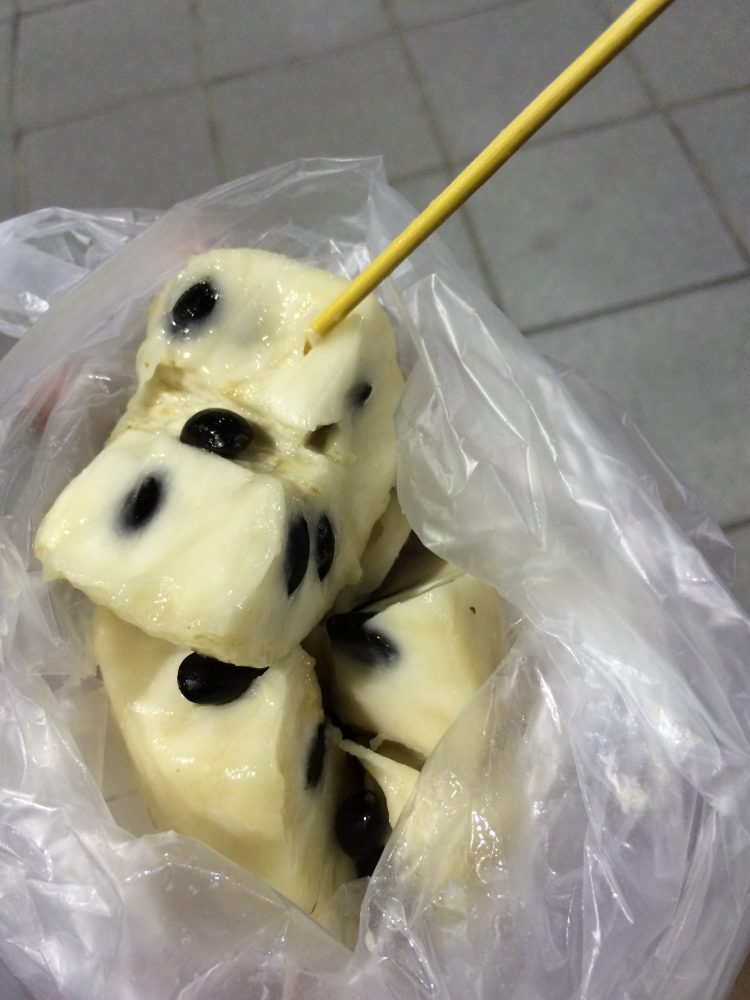 The taste was sweet and mild, white inside, lots of black seeds. And I found this dark black churros.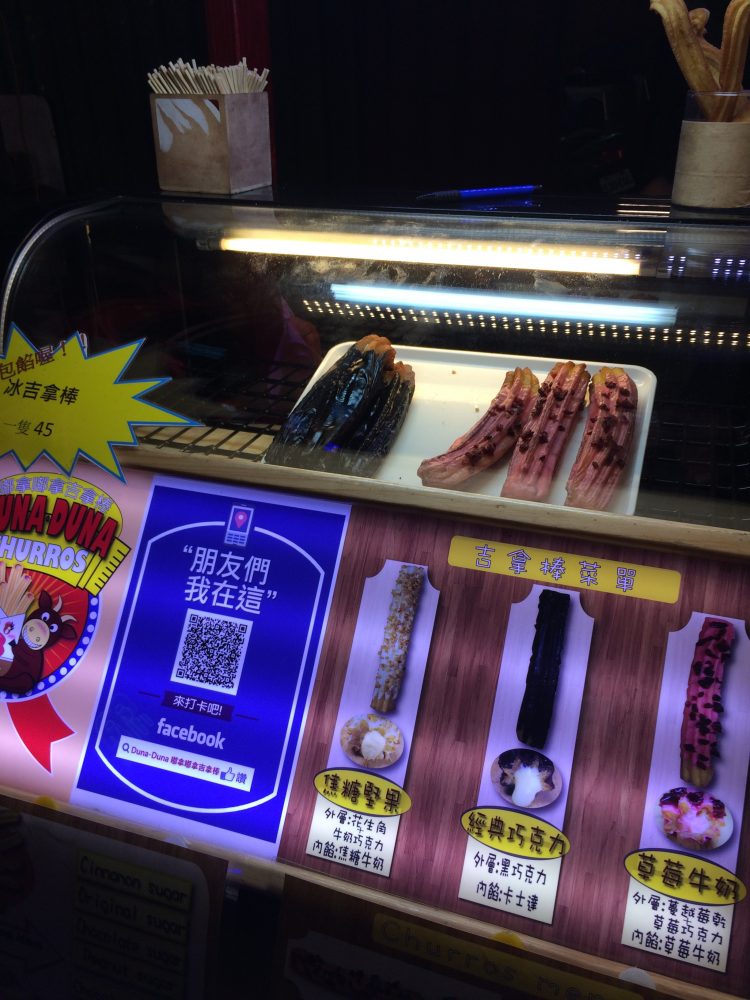 Nice bite, good to go with such a snack to stroll around a night market in Taiwan.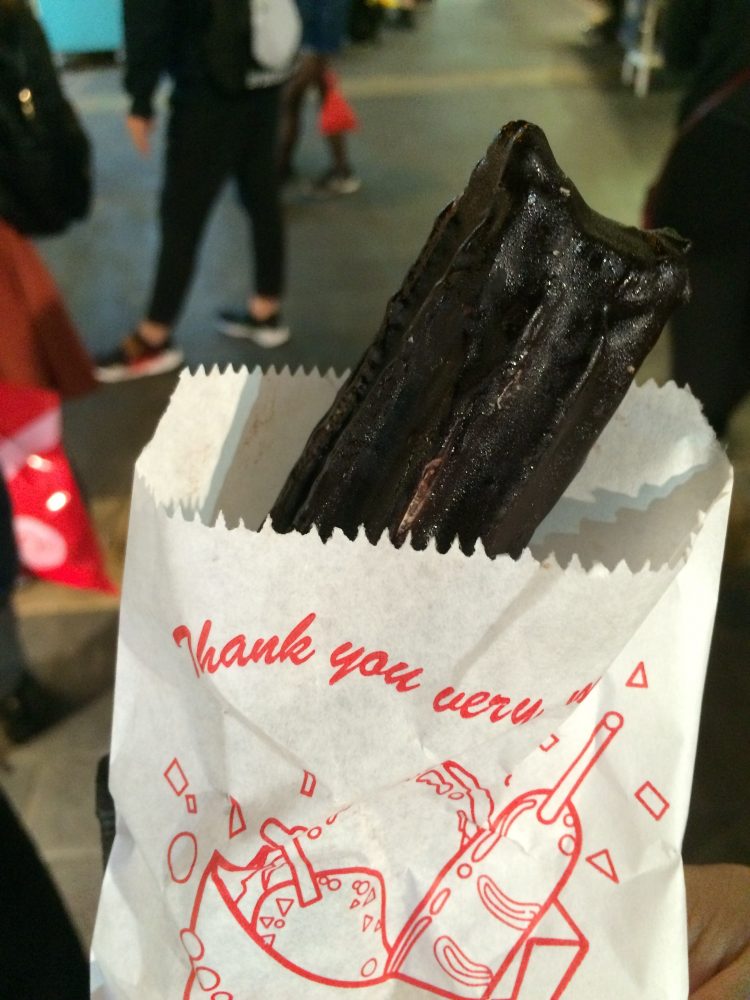 Stinky tofu, literally it smells strongly but the taste is not that bad but interesting. In my case, I like it much but I remember that I felt it awful for my first bite in Taiwan. After having some, it changed my closed mind and now I'm a great fun of stinky tofu.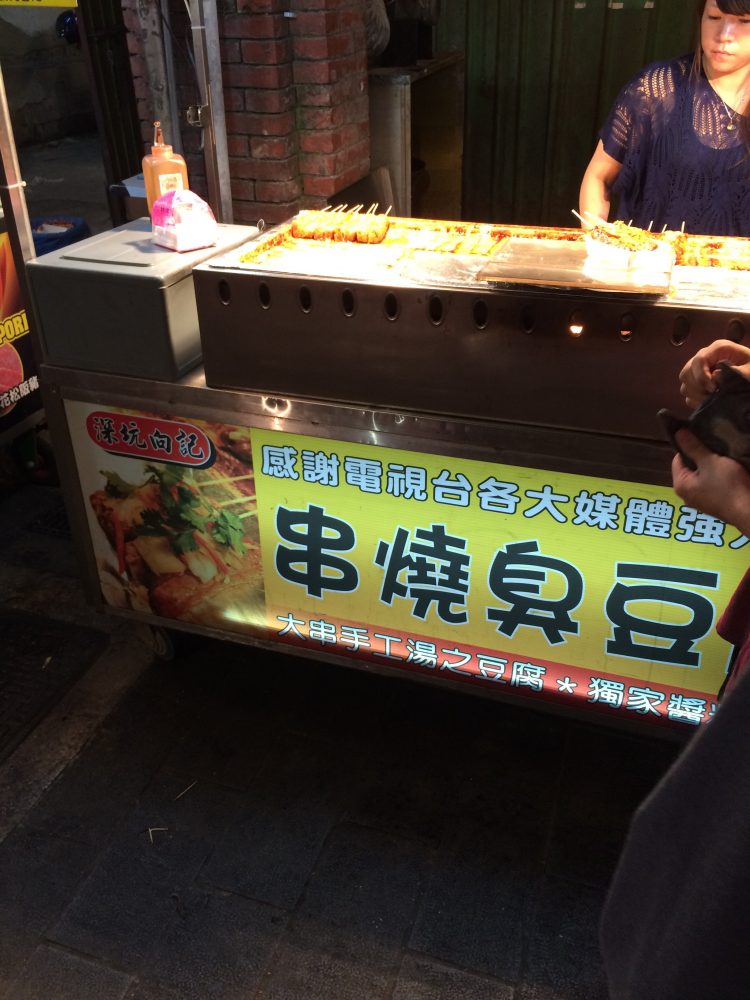 In the end I took a train to go to the hotel in a bit north side of Taipei called 北投, which is the place famous for hot springs.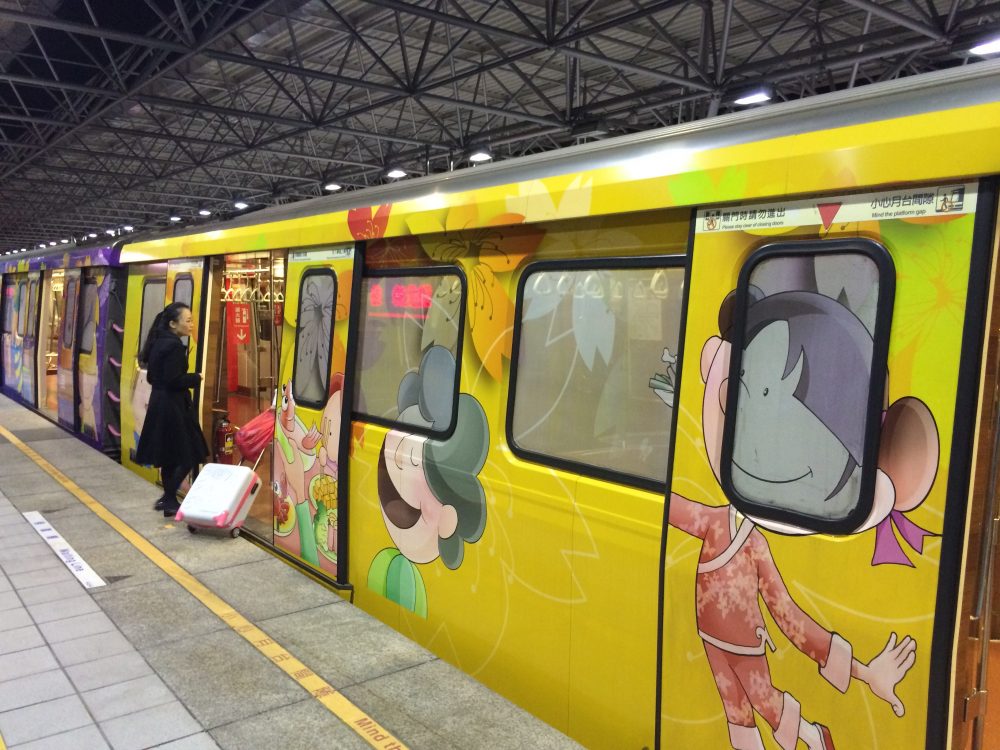 The interior was a fantasy world like this .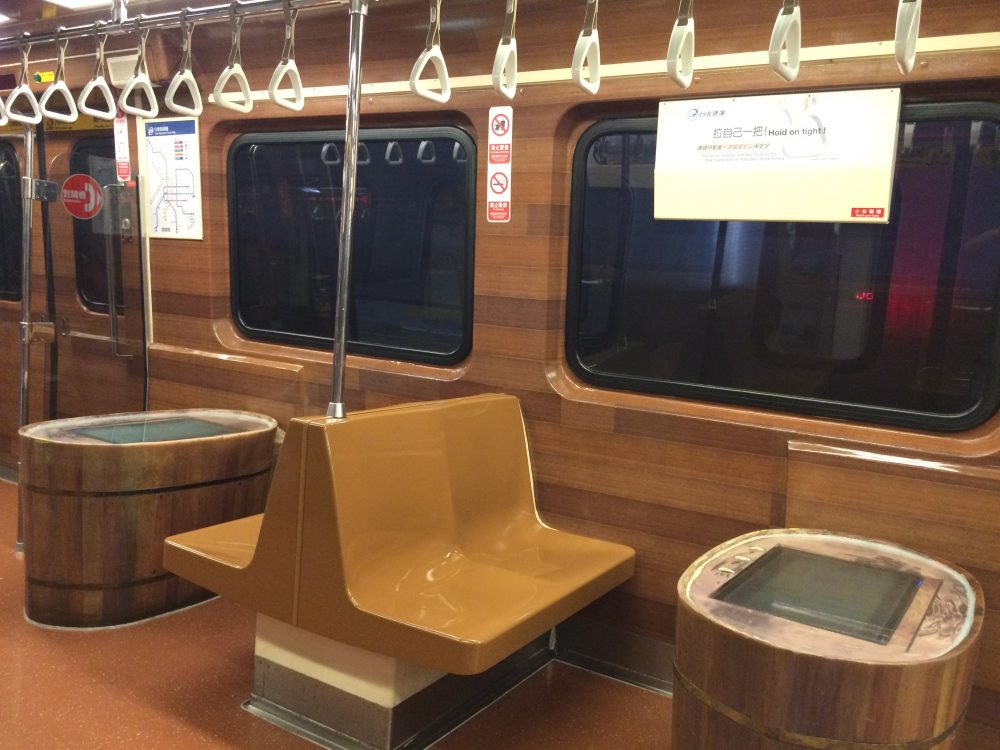 New and spacious.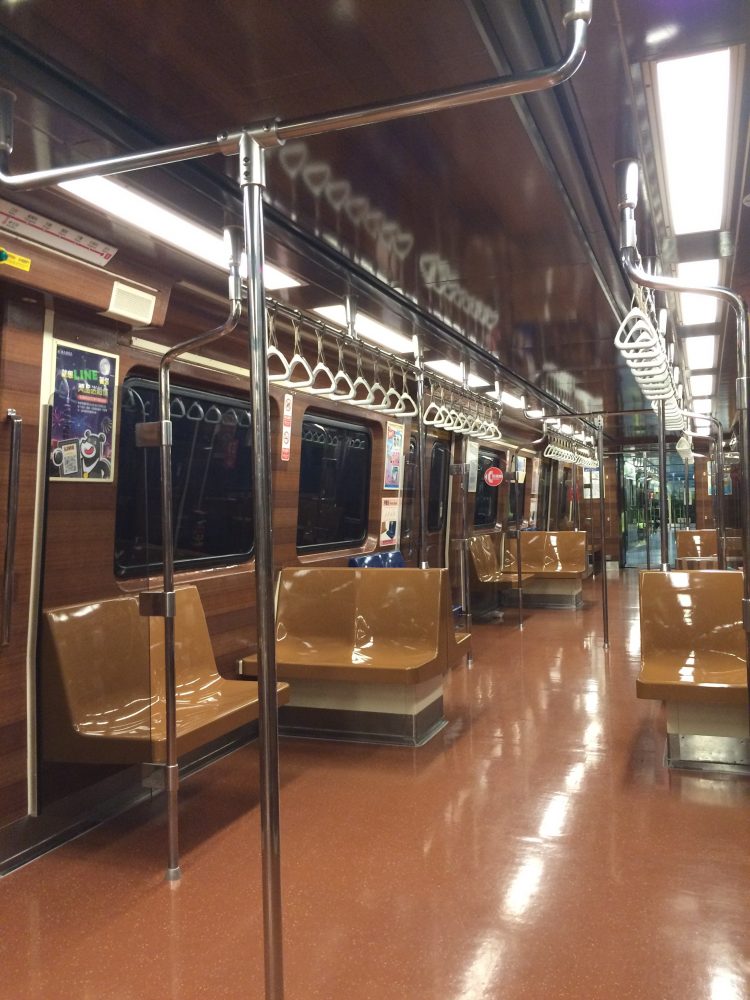 Arriving at the hotel, the bath room was like this, hot spring water came out from shower. It was good to refresh my tired body in the end of a day.