In the morning, briefly walked around my hotel, I found a park good for a morning walk.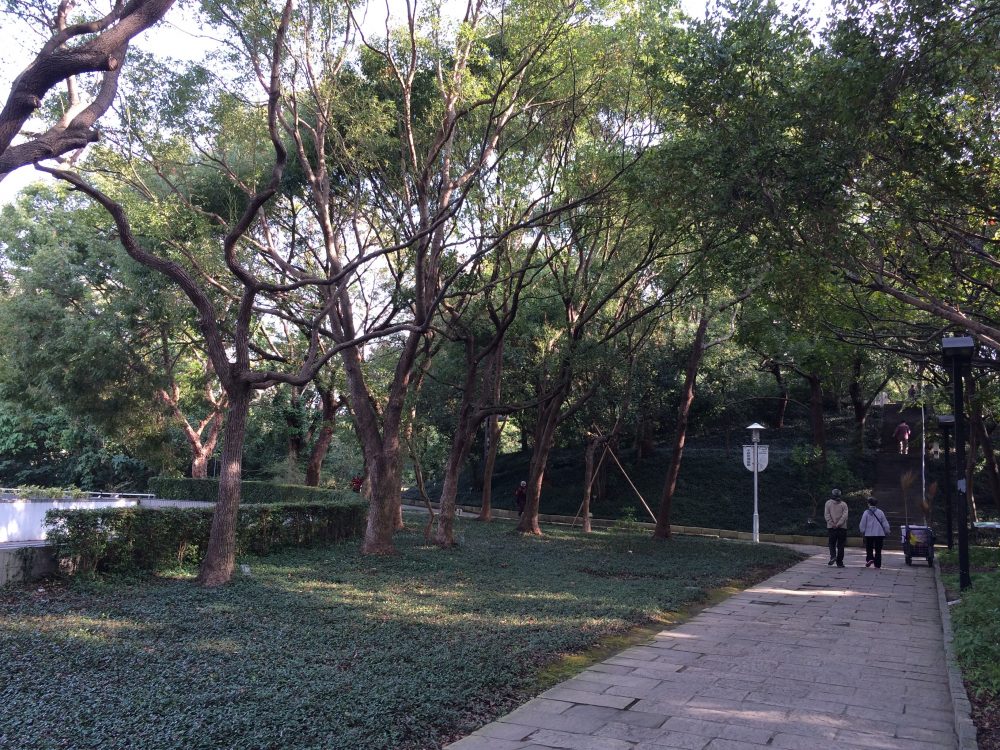 Large pond on the way.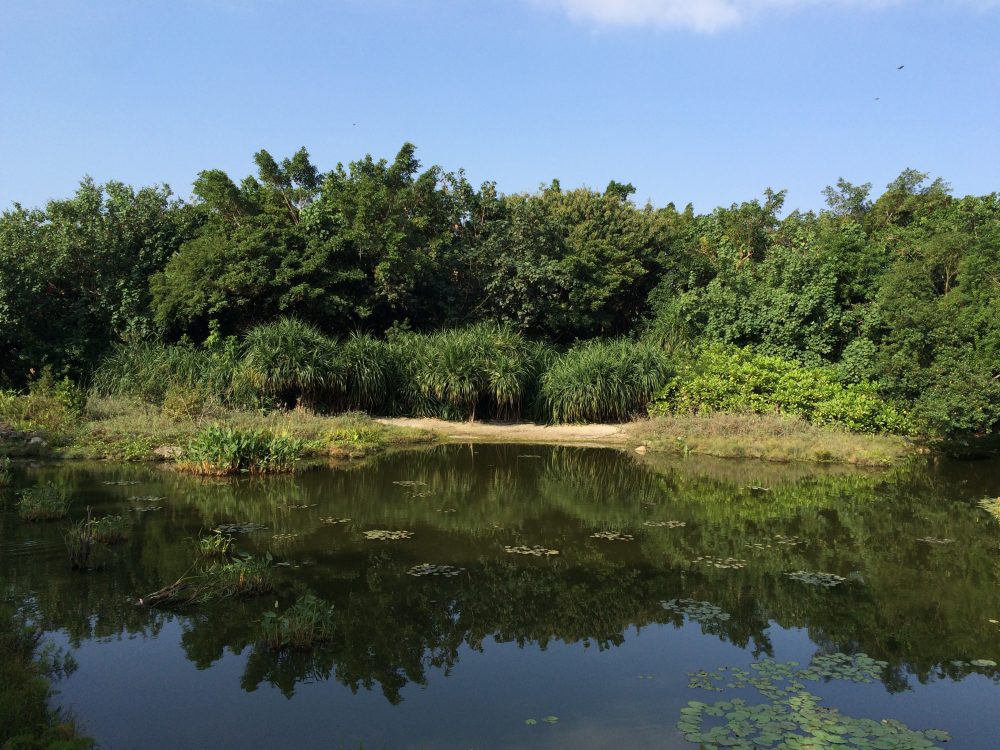 There was a big museum of tropical trees near the pond.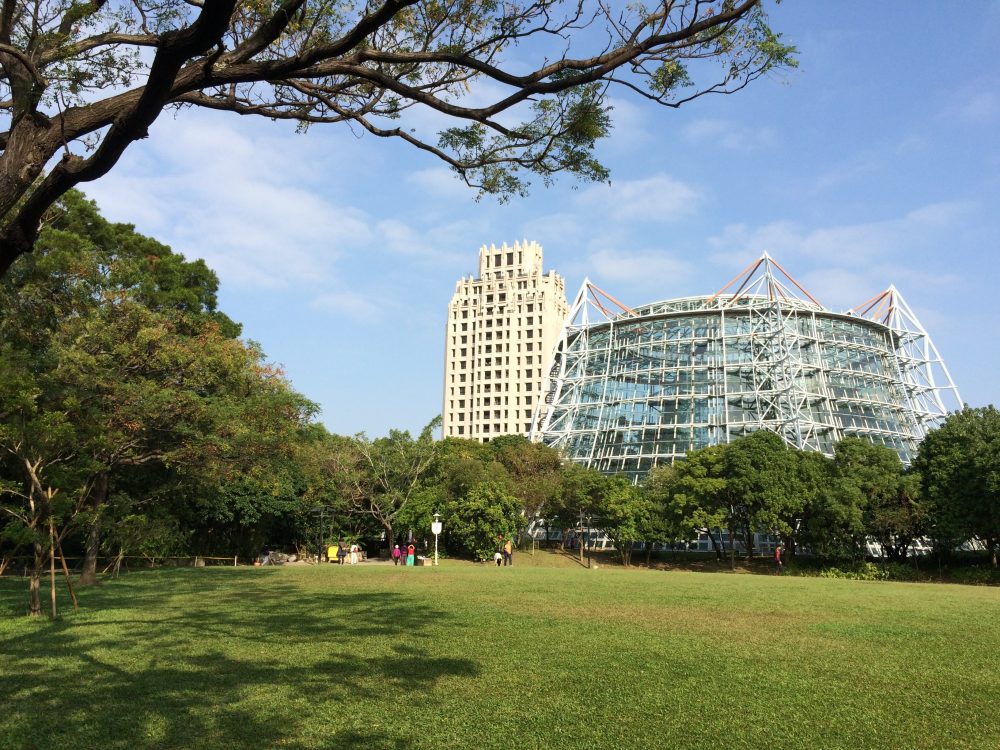 After finishing a morning walk, I took a train to the next city 台南. Of course I got my lunch box before taking a train.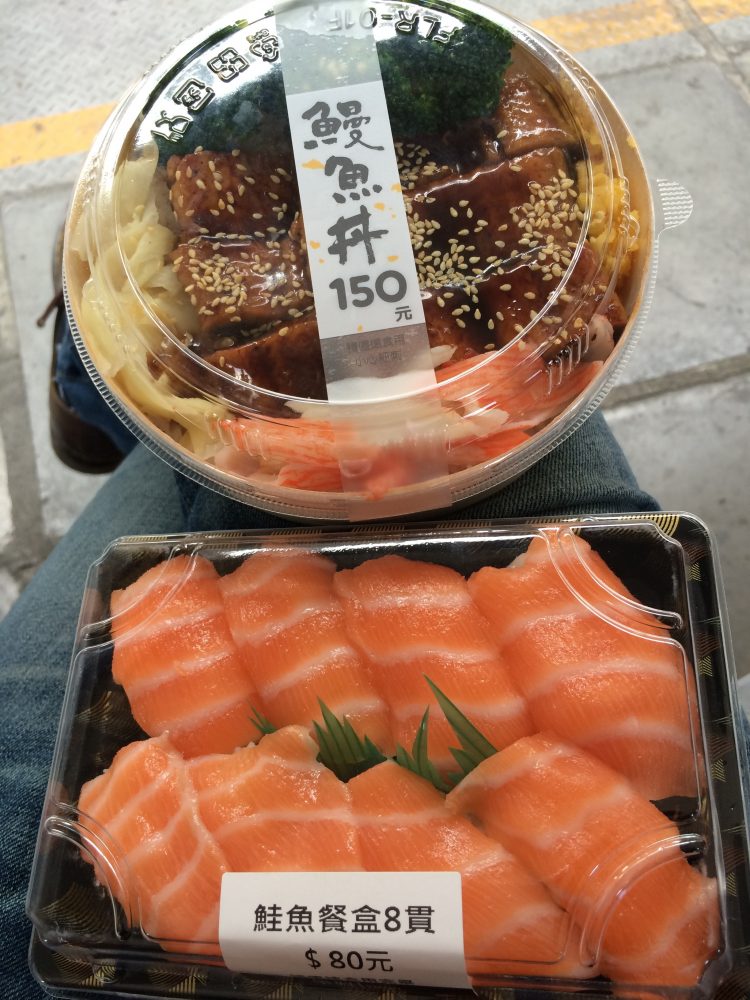 I couldn't help buying both as they were too much engaging to me. How could I manage to leave one of them at the shop shelf and get in a train without looking back..? Taking a train with a lunch box (or lunch boxes if you're greedy enough like me) makes me badly happy every day. It's really true. After getting off the train, I walked around to visit some places in 台南.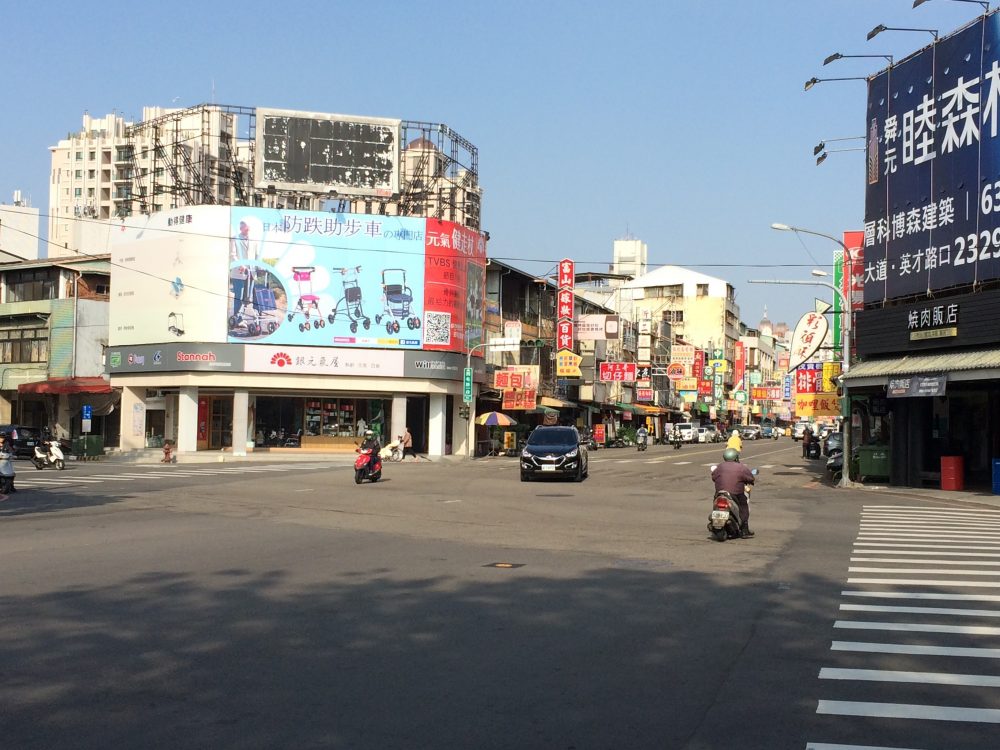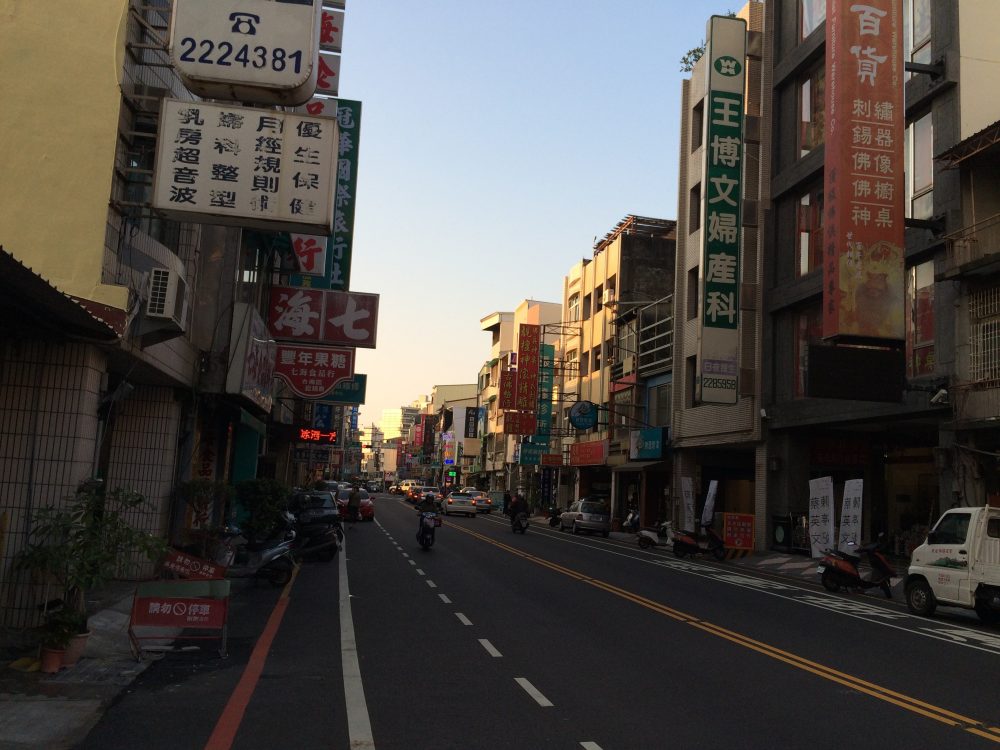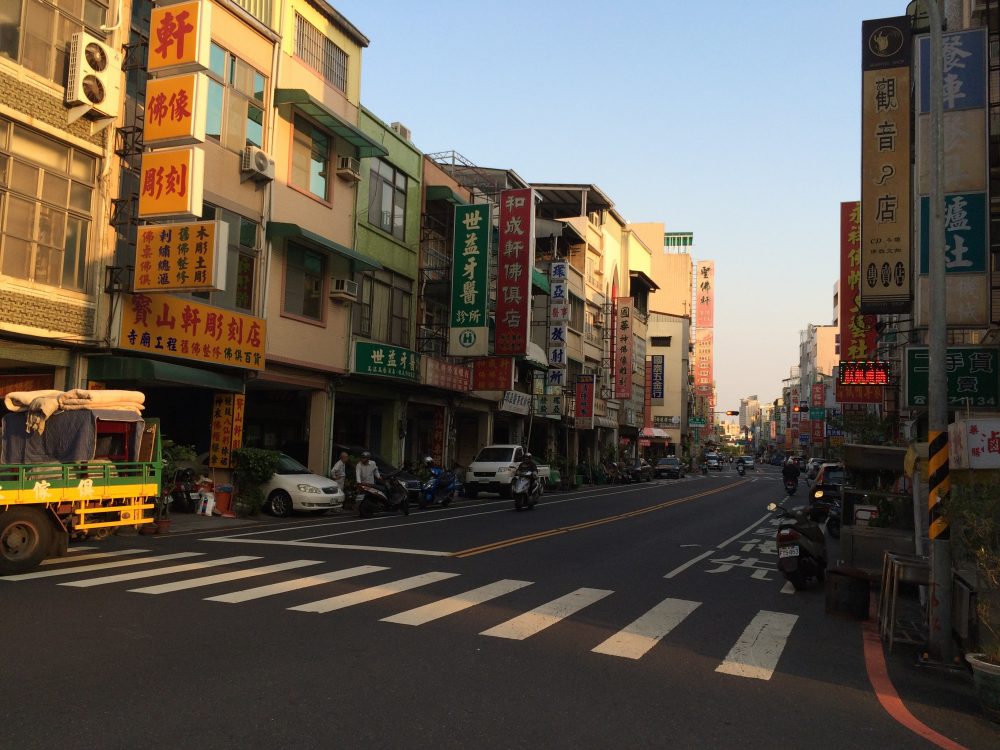 There were historical temples and s

ome of them were built to enlighten

Koushi, an ancient priest.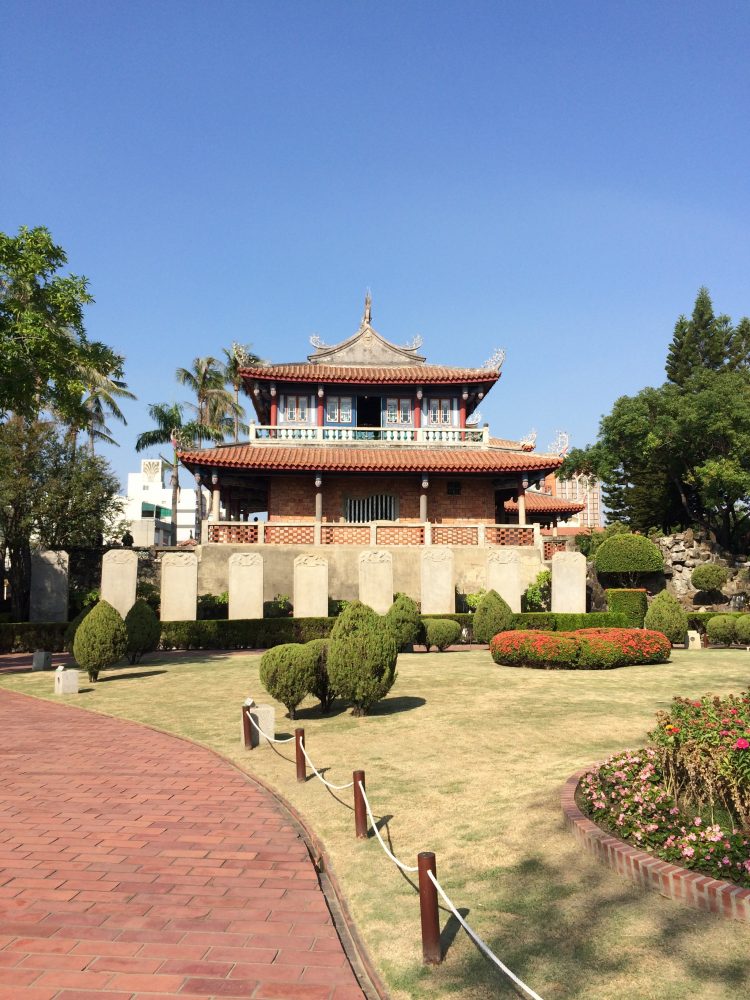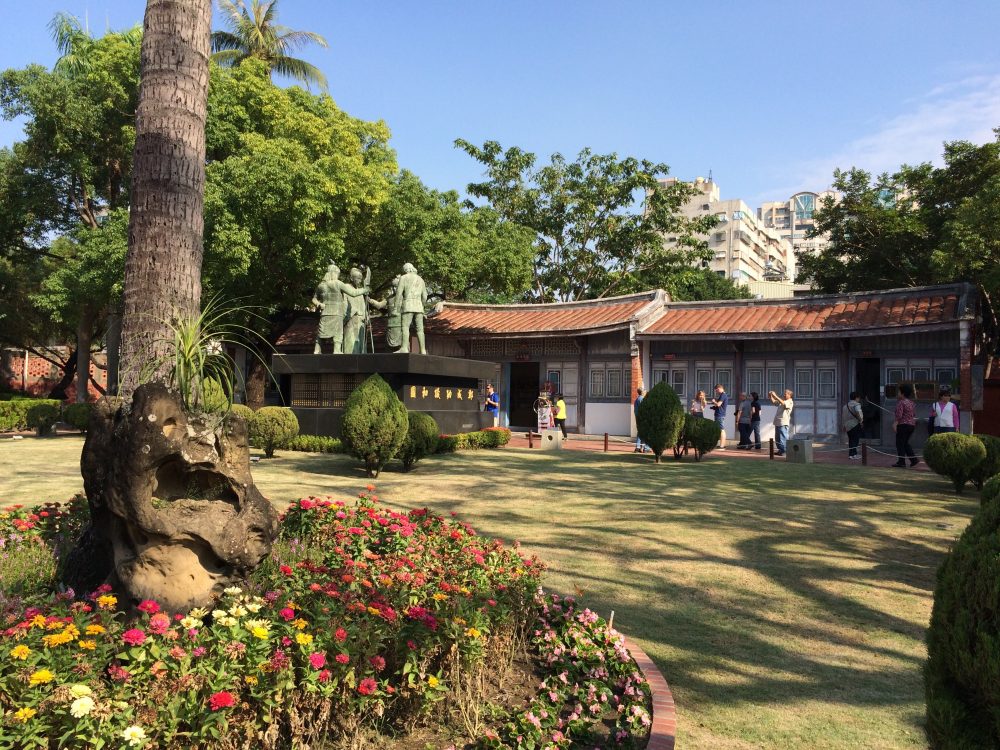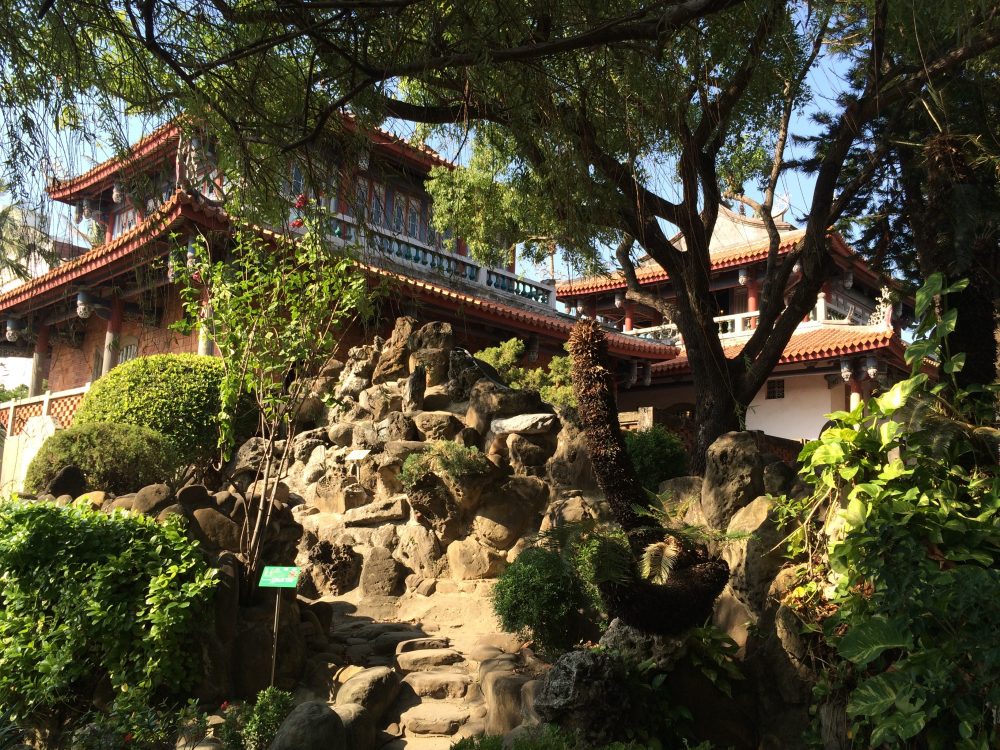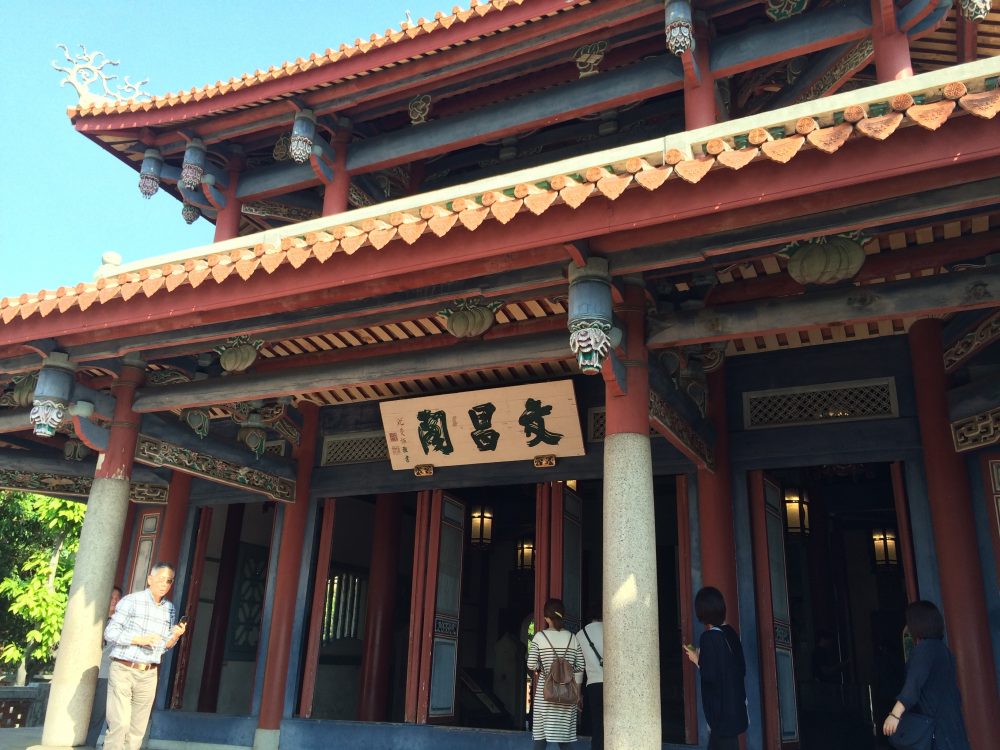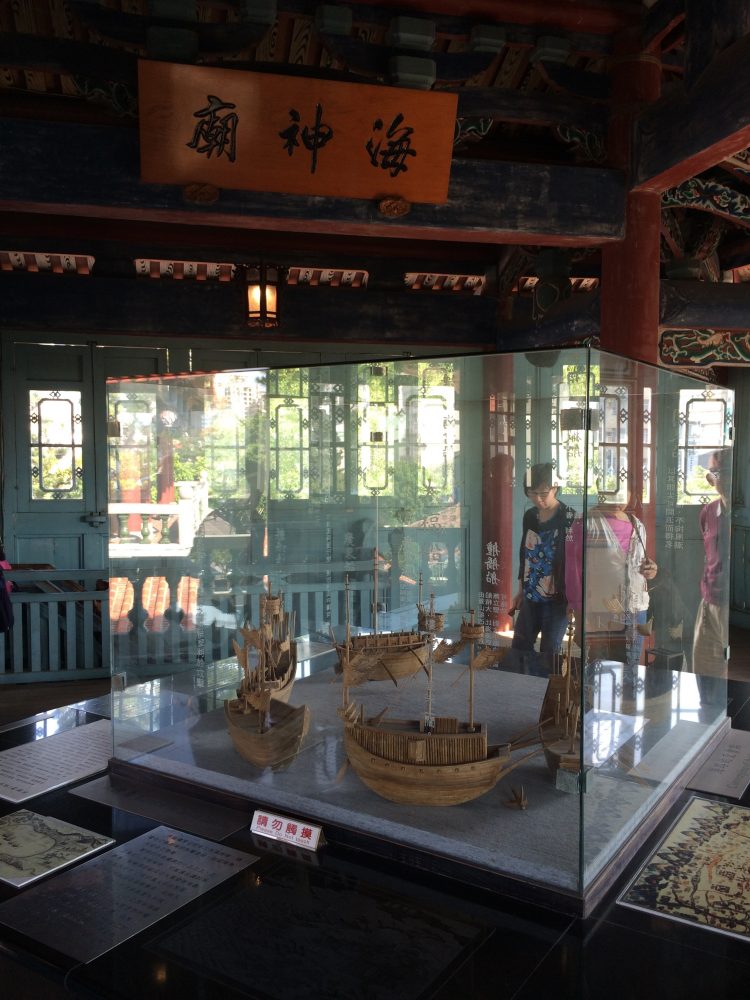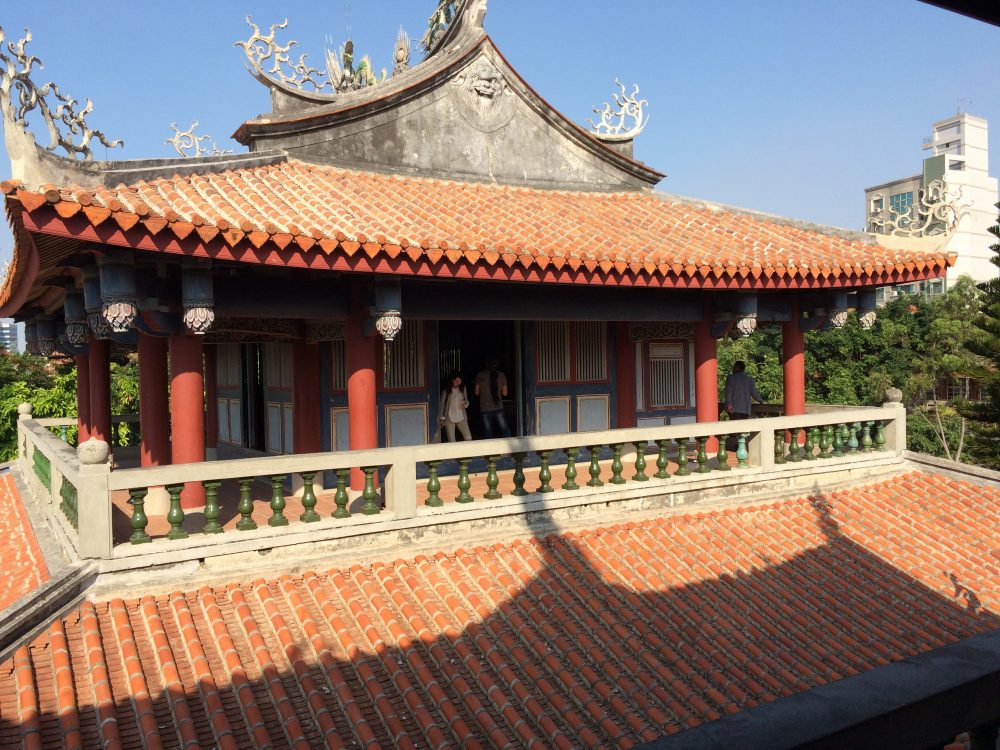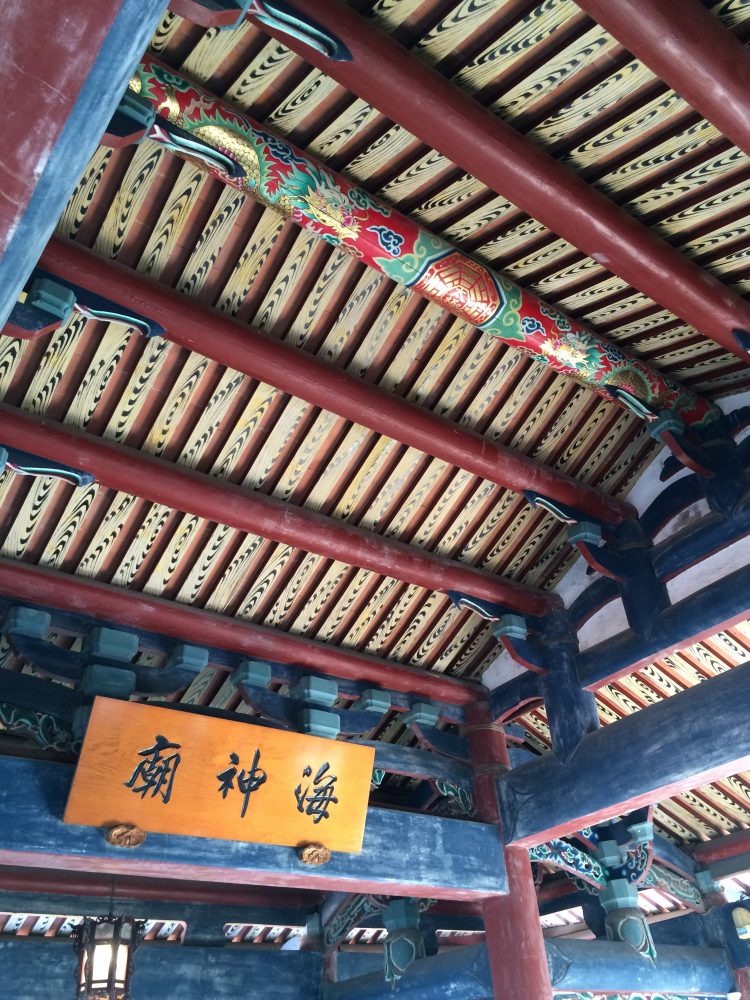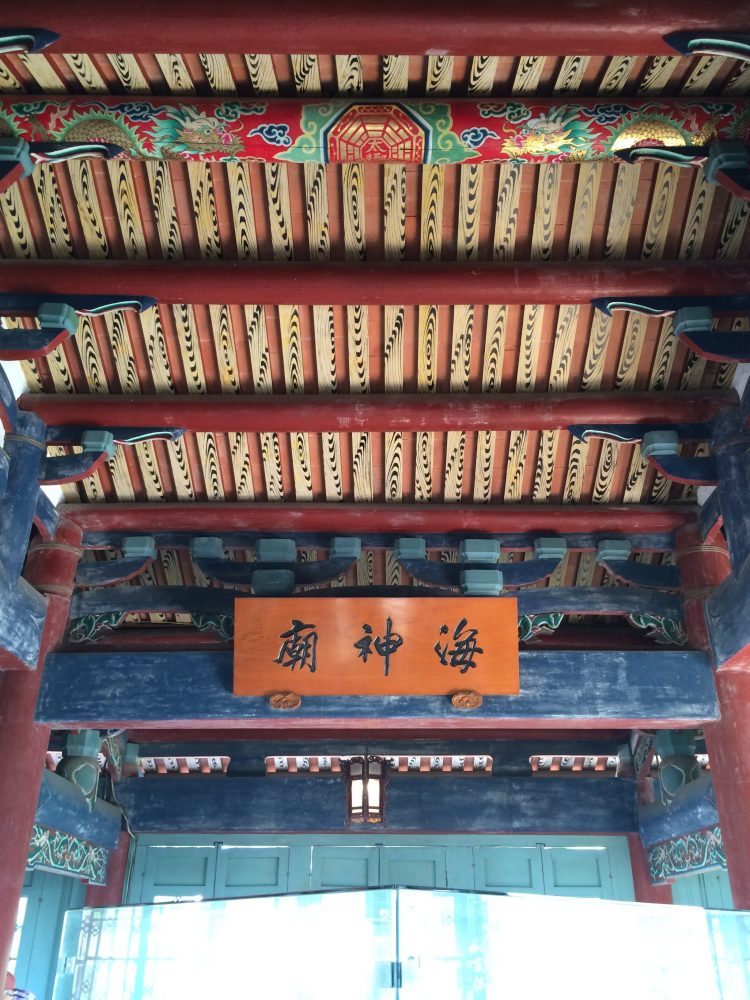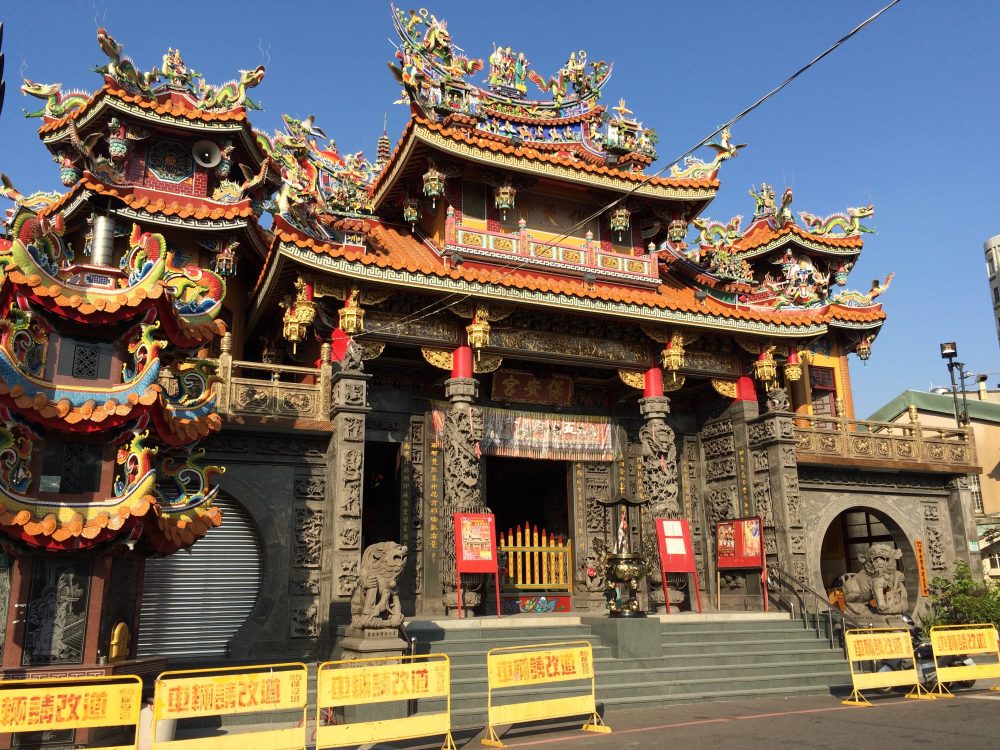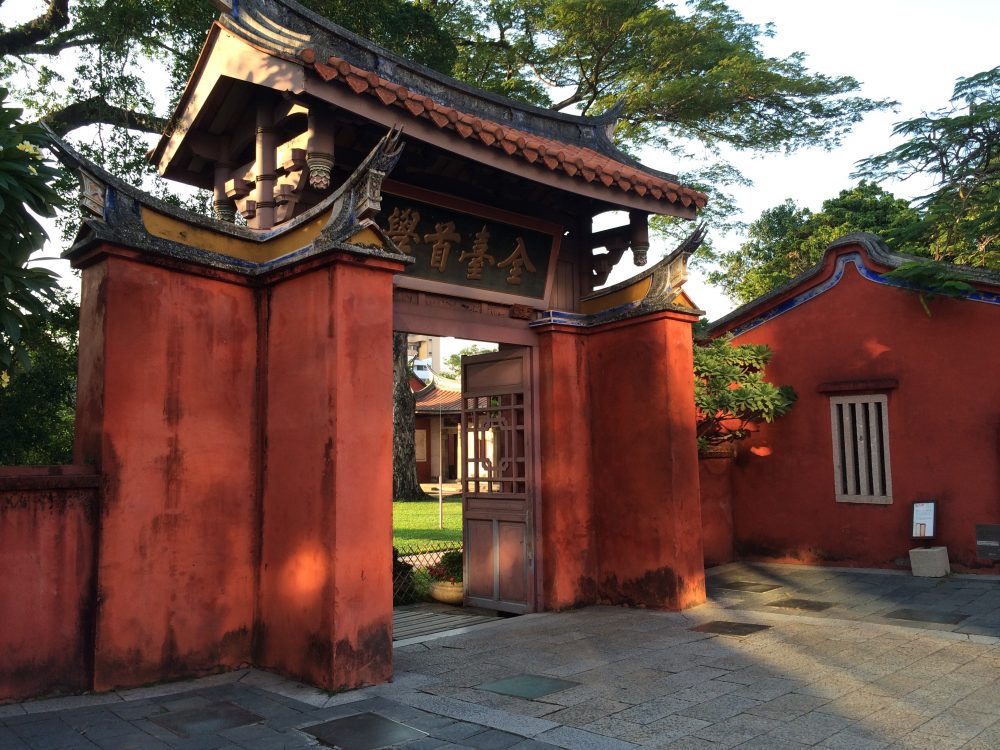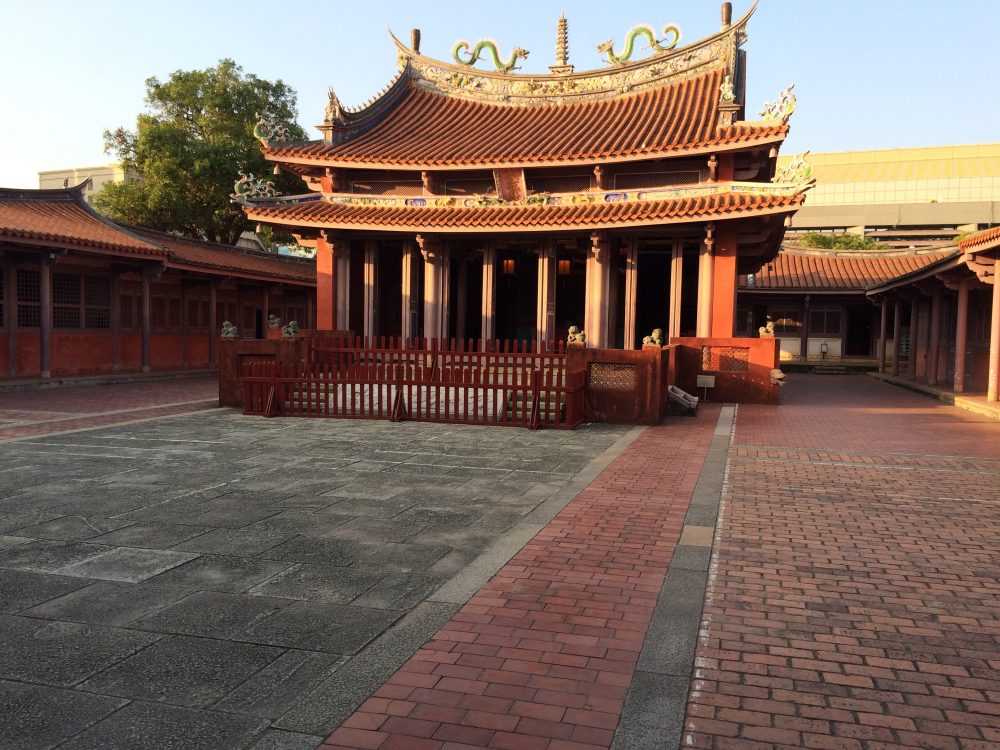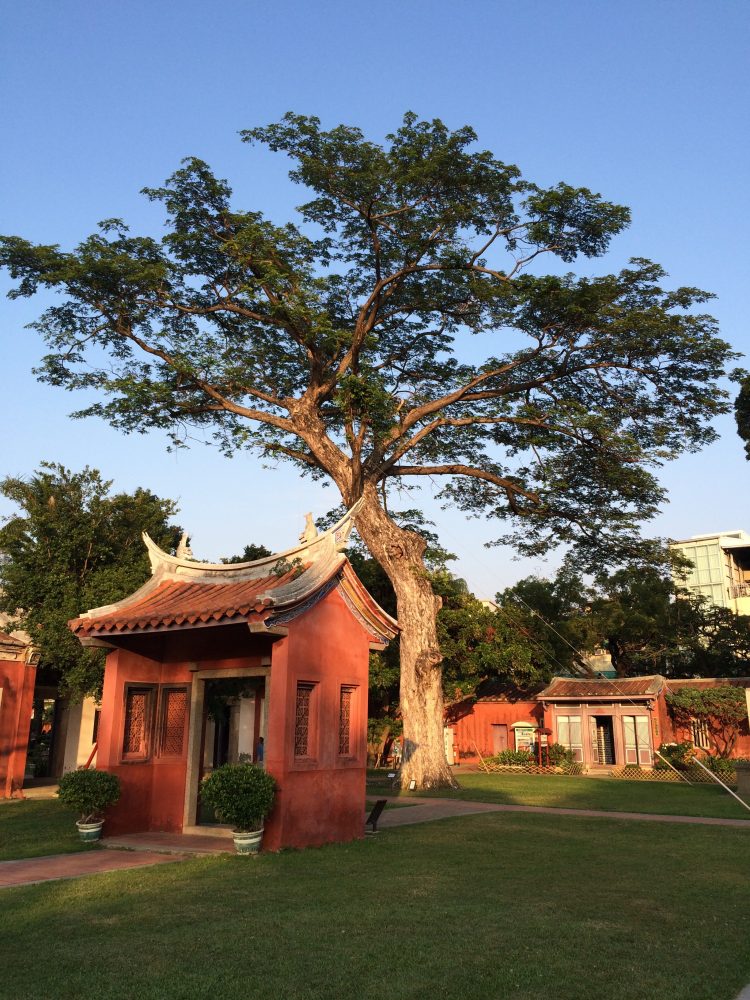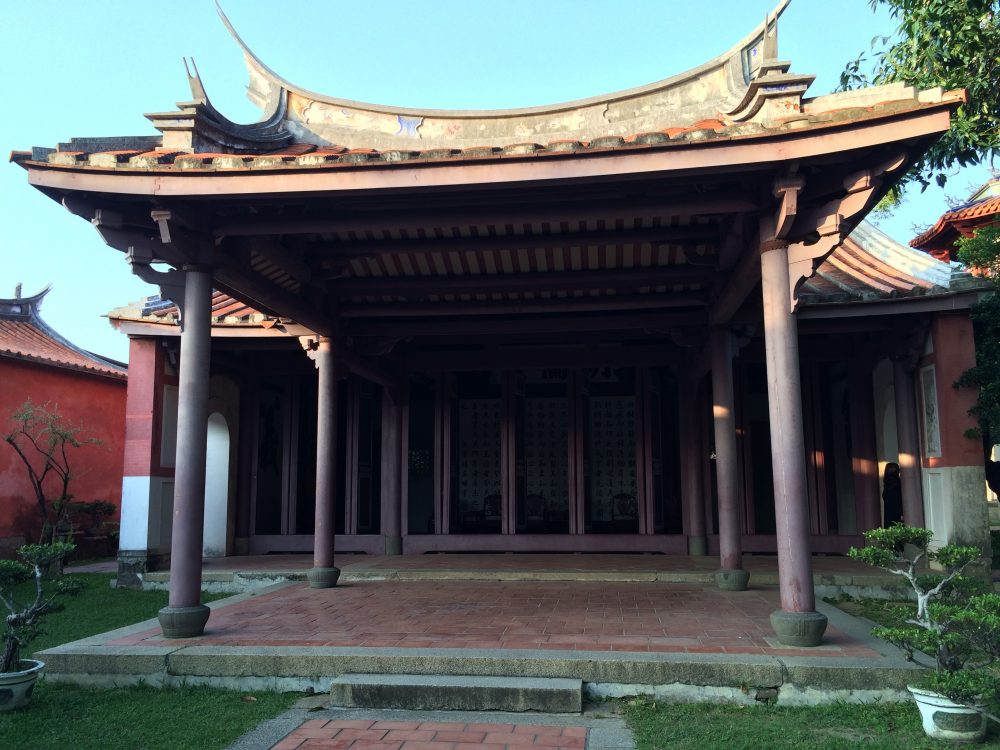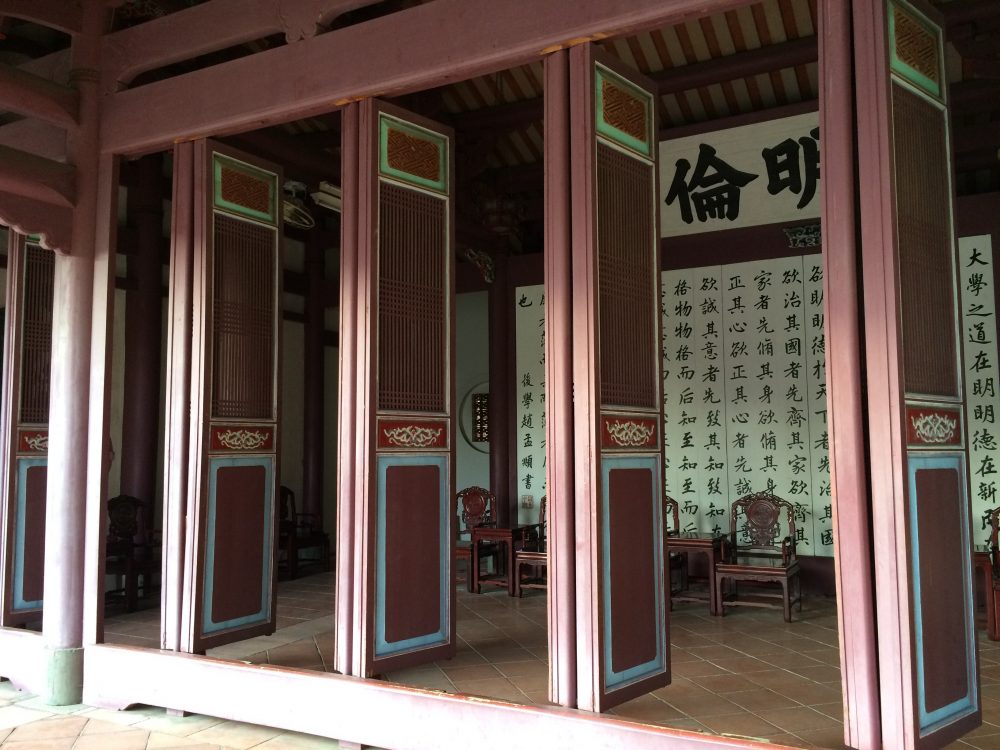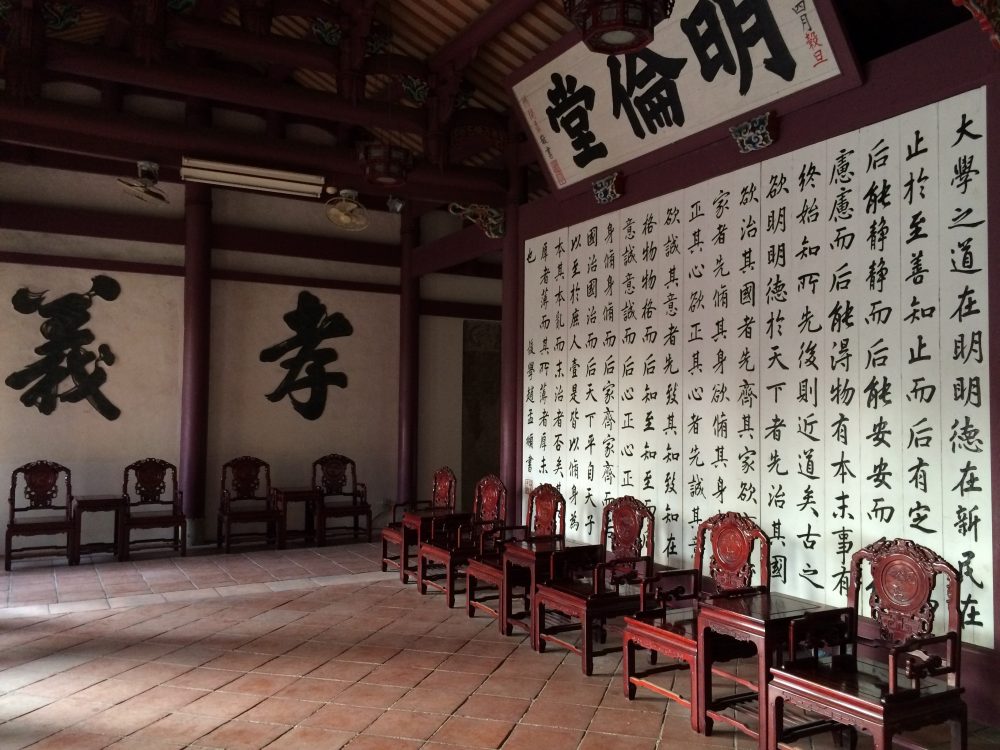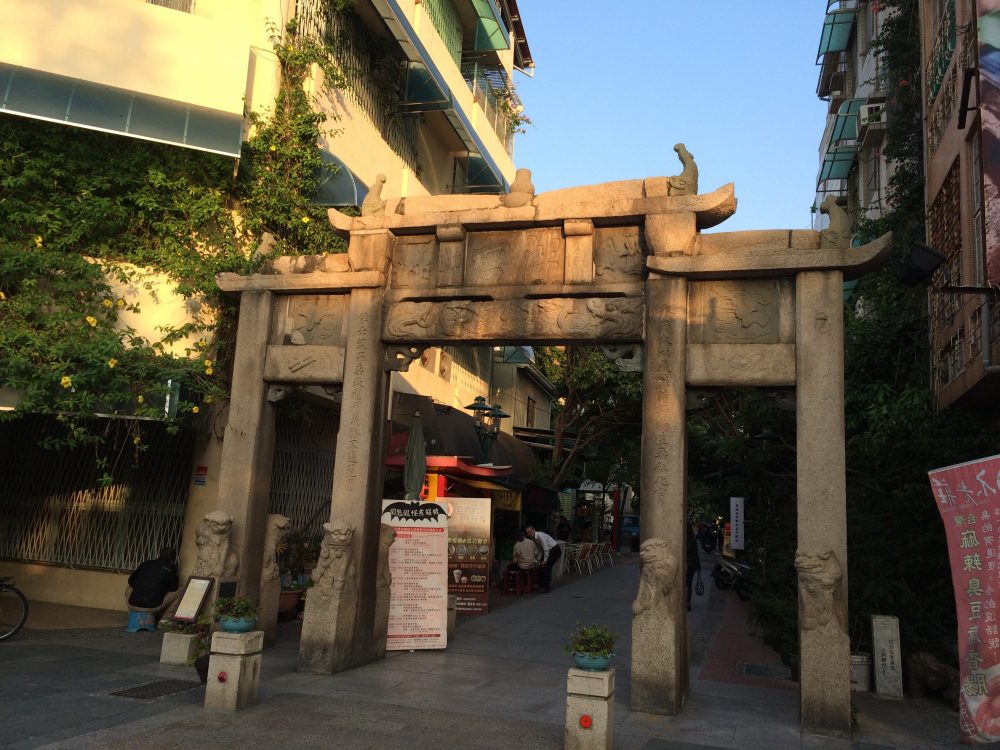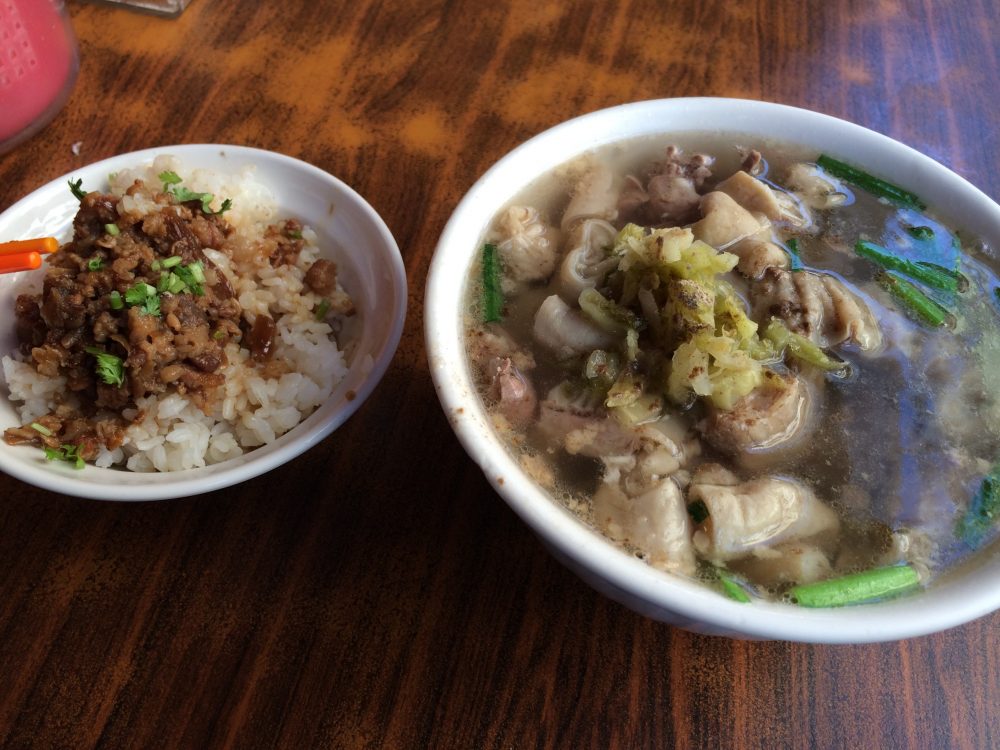 Soup of livers and guts? It was unexpectedly delicious despite of its amazingly inexpensive price.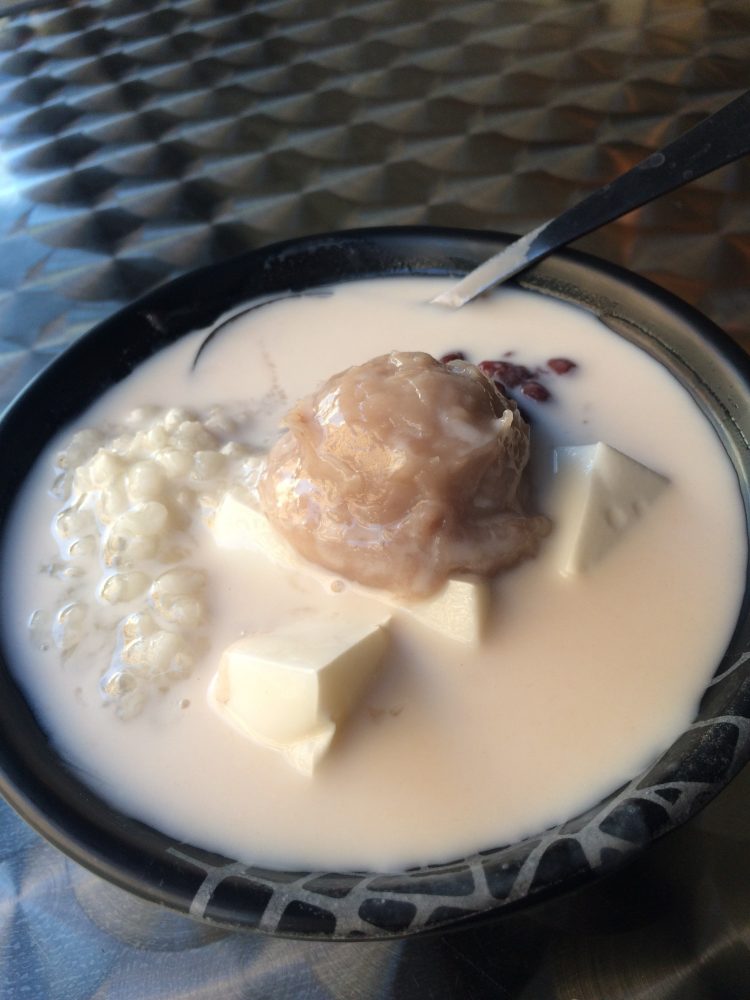 Made from soya milk, red beans and …. tasted so good.
Birds were cheeping near my table.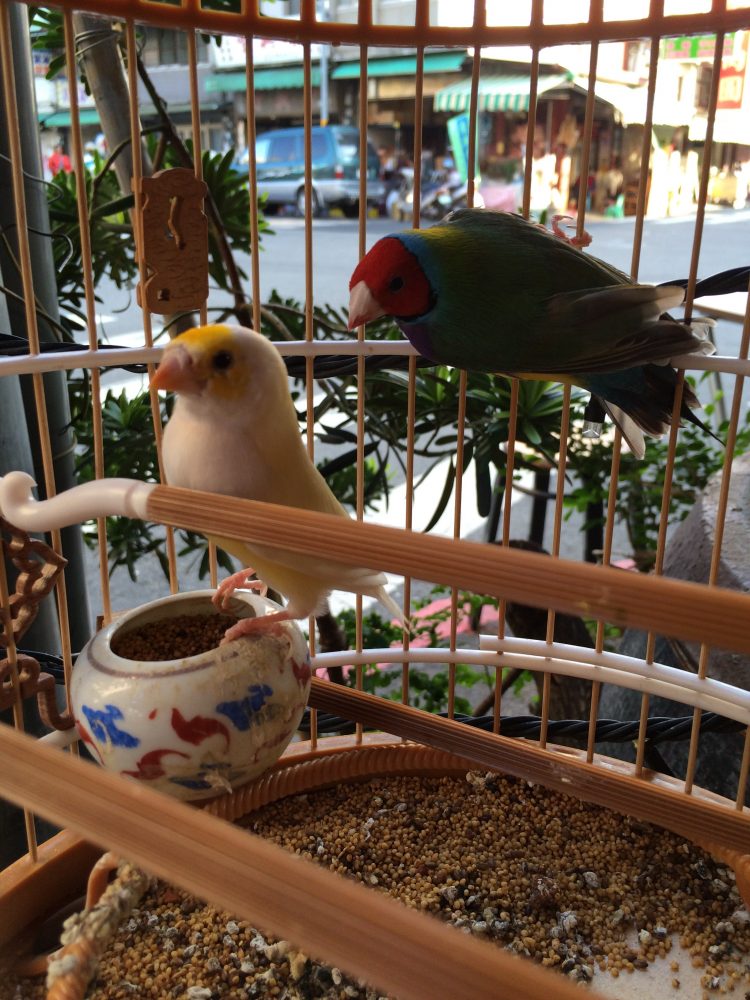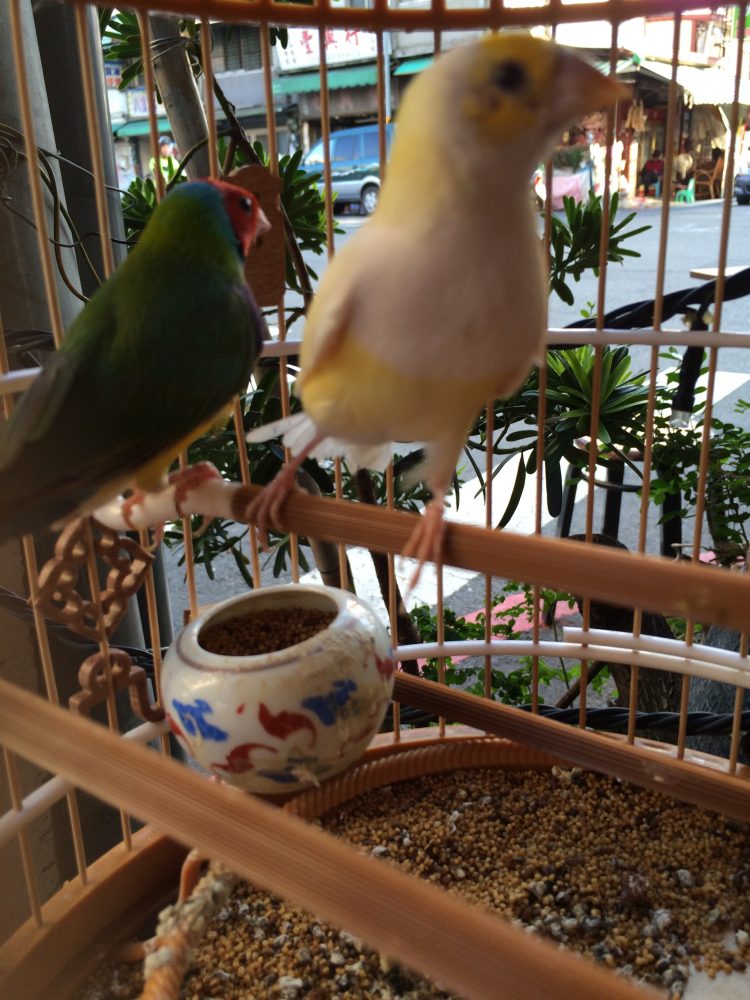 At night, I moved to the city called 高尾 which is located in the very south part of Taiwan. Walked around and around near the station for a long time, eventually I found a decent hotel to stay. It was an amazingly great hotel and I was deeply impressed…
Staff was so polite and well mannered, so eager to greet customers with great professional attitude. The room was great, breakfast was scrumptious, and it has even lundry machines for travelers to wash cloths. Really an ideal hotel for travelers like me. I was almost astonished with its perfection of the hotel.
Definitely I want to stay again when I come back to Taiwan. Nice hotel and appealing lunch boxes filled me too much to the fullest today.
For dinner, I found a Japanese beef rice bowl shop. It looked so unique as the picture shows a cup of coffee served with a beef rice bowl. It never happens in Japan.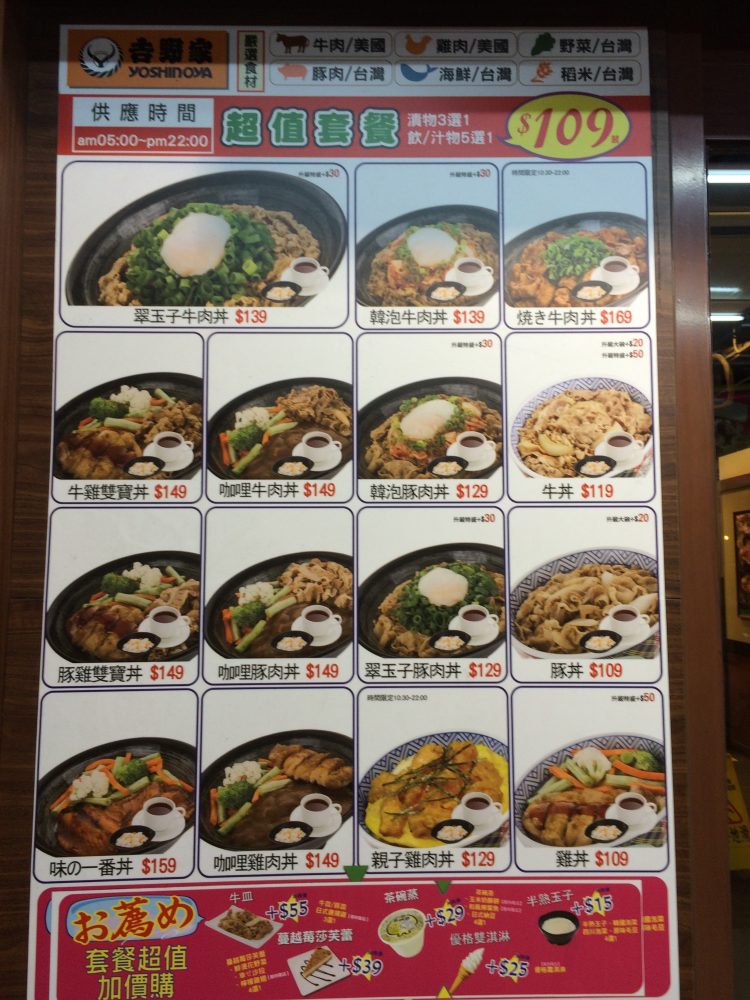 Weird combo but I love it.