Woke up in the morning, I headed to Starbucks near my hotel and relaxed for 1 hour. Dropping by Starbucks in other courtiers is one of enjoyments for me. It's just a coffee shop chain which can be found in every corner in the world but I still feel it in the new light when I'm sipping coffee at Starbucks in foreign countries. Its guaranteed quality level of clean and cozy atmosphere is appealing but of course I'm keen to enjoy local coffee shops and restaurants.
Taking MRT and bus, I visited 九份(Jiufen), one of the remarkable tourist spots in Taiwan. After taking off the bus, I found many food stalls, restaurants, and souvenir shops along side narrow alleys.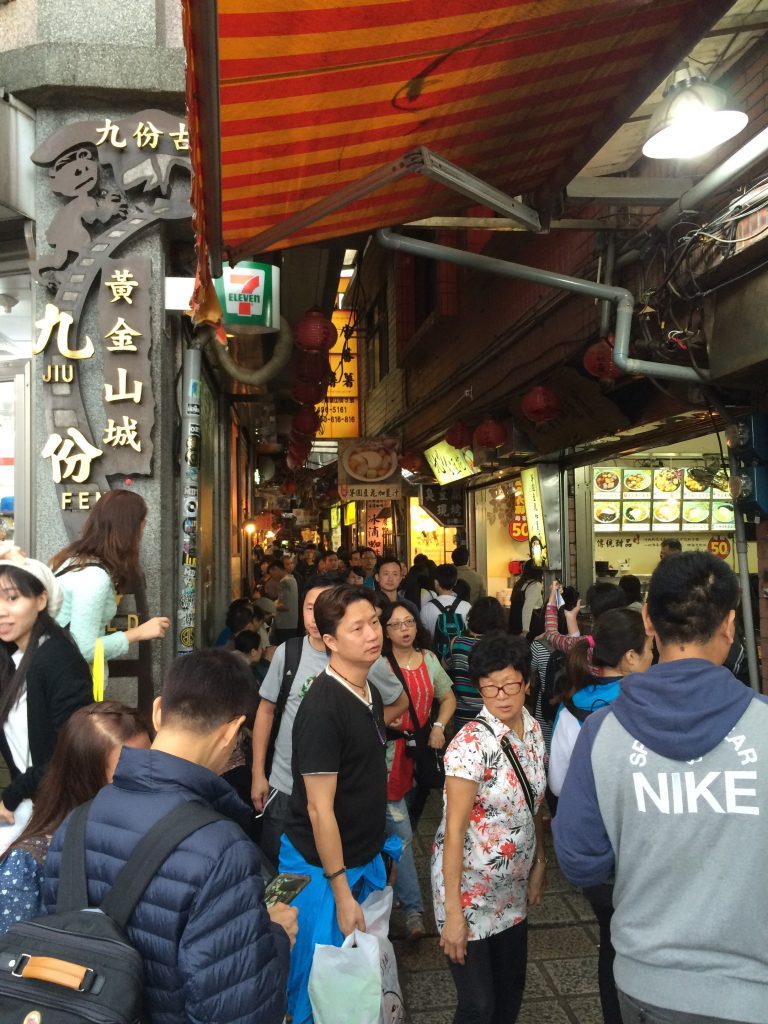 Filled with many people.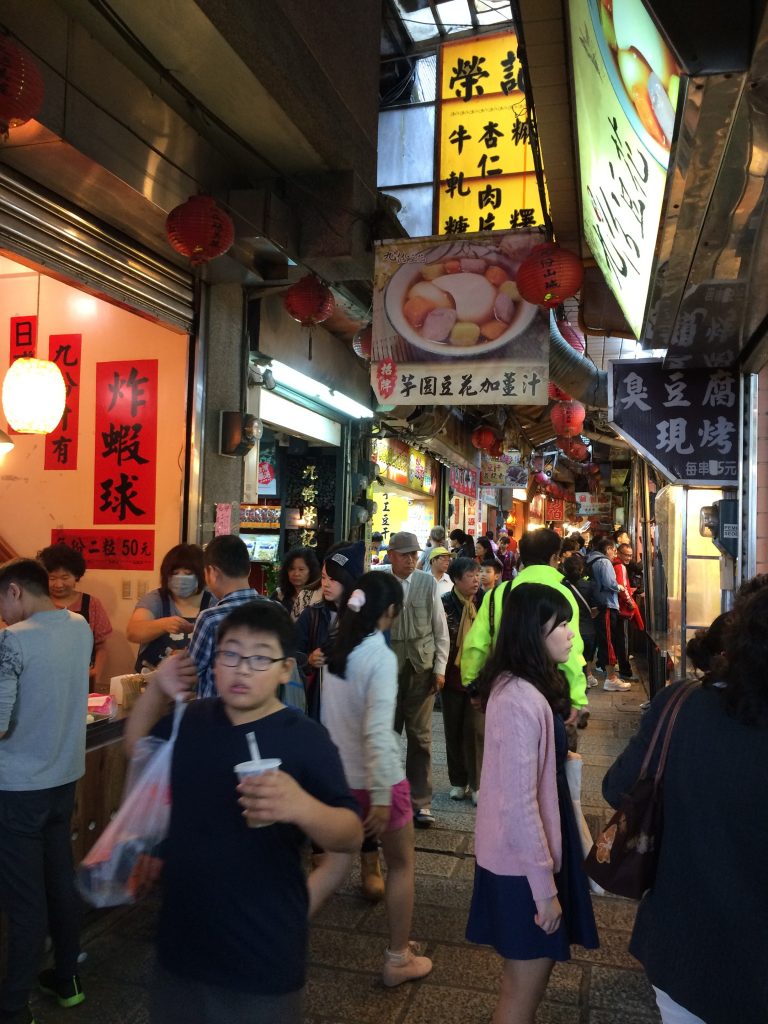 Cafe and dining shop, looks nice.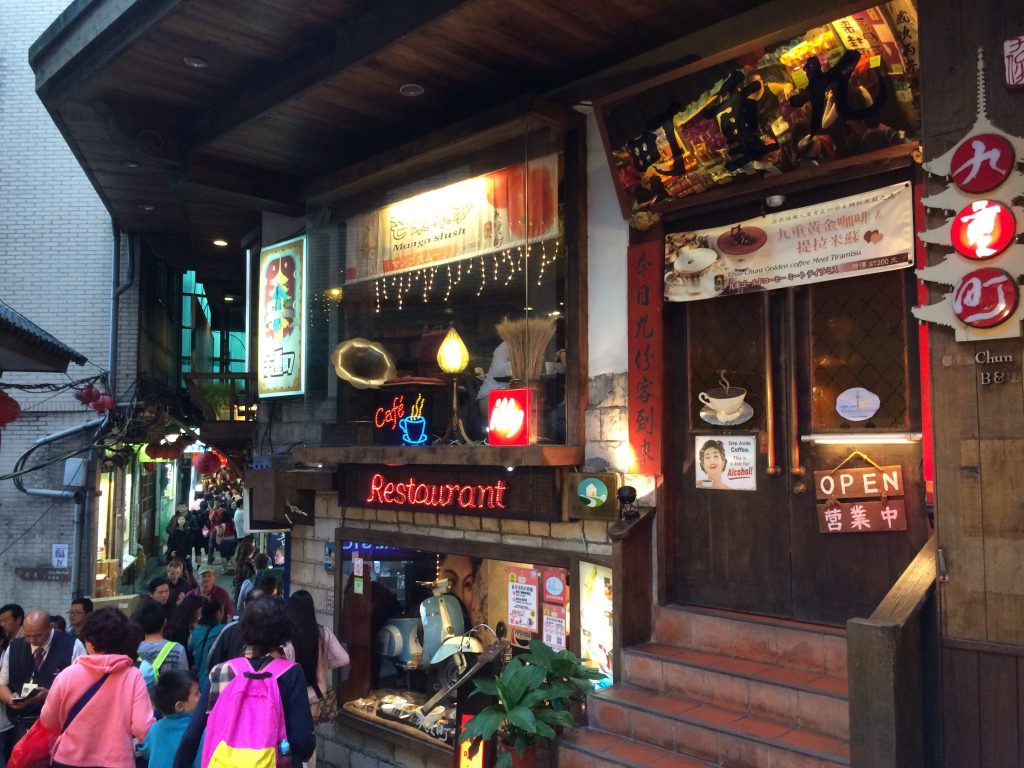 It was a really wonderful place and I couldn't help stop taking pictures.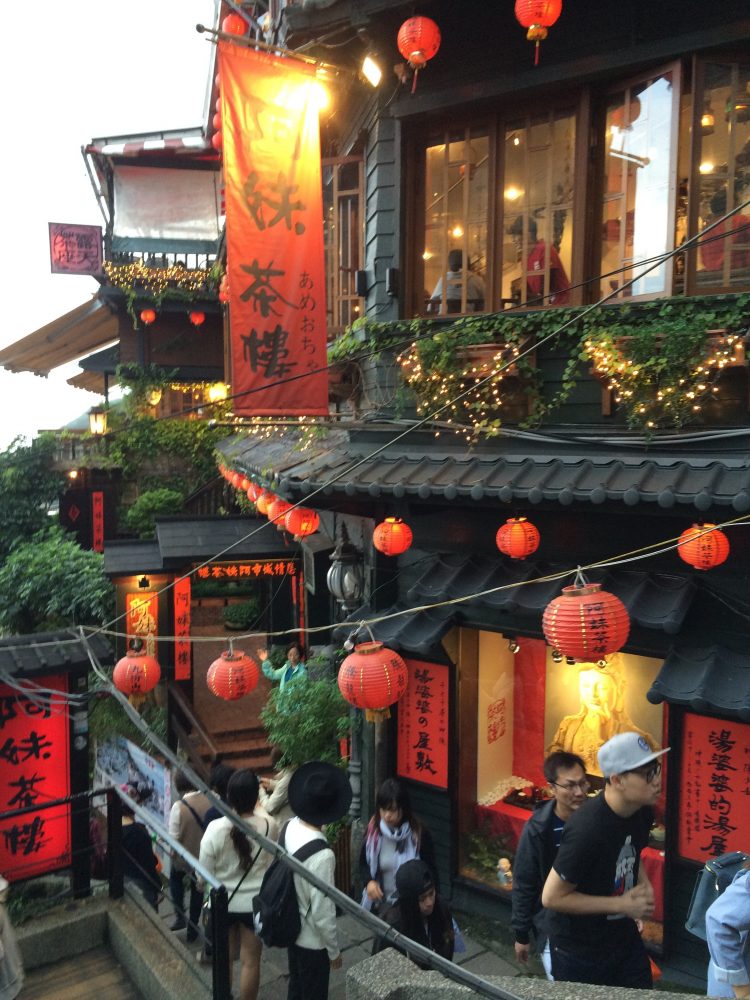 Symbolic red lanterns were so much beautiful.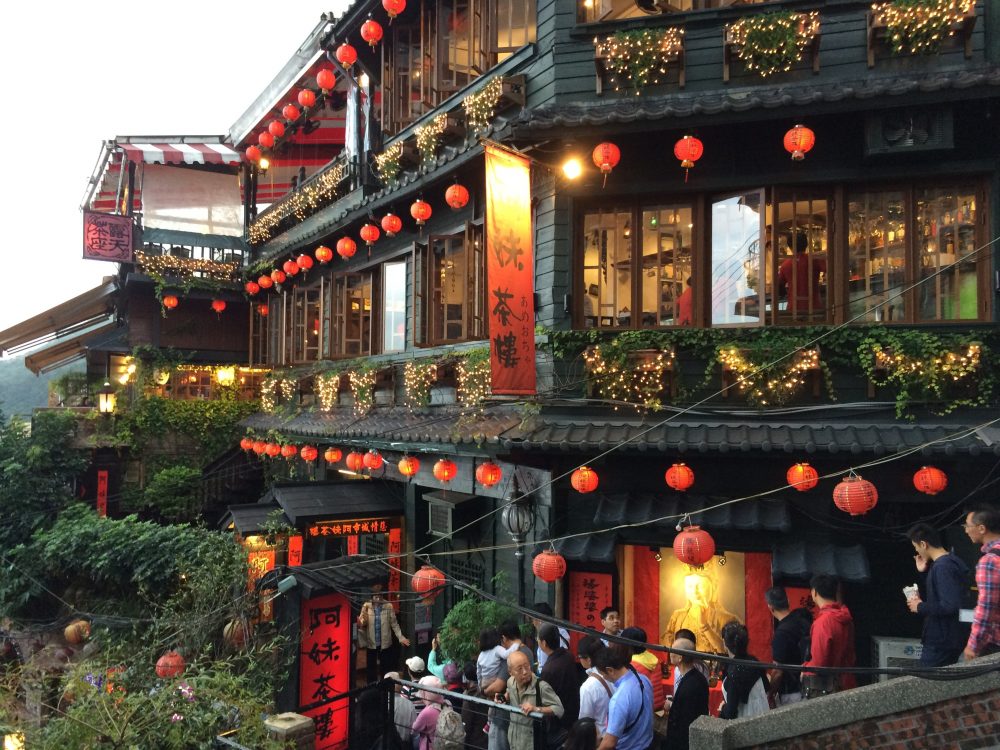 Going down such a stairway was nice.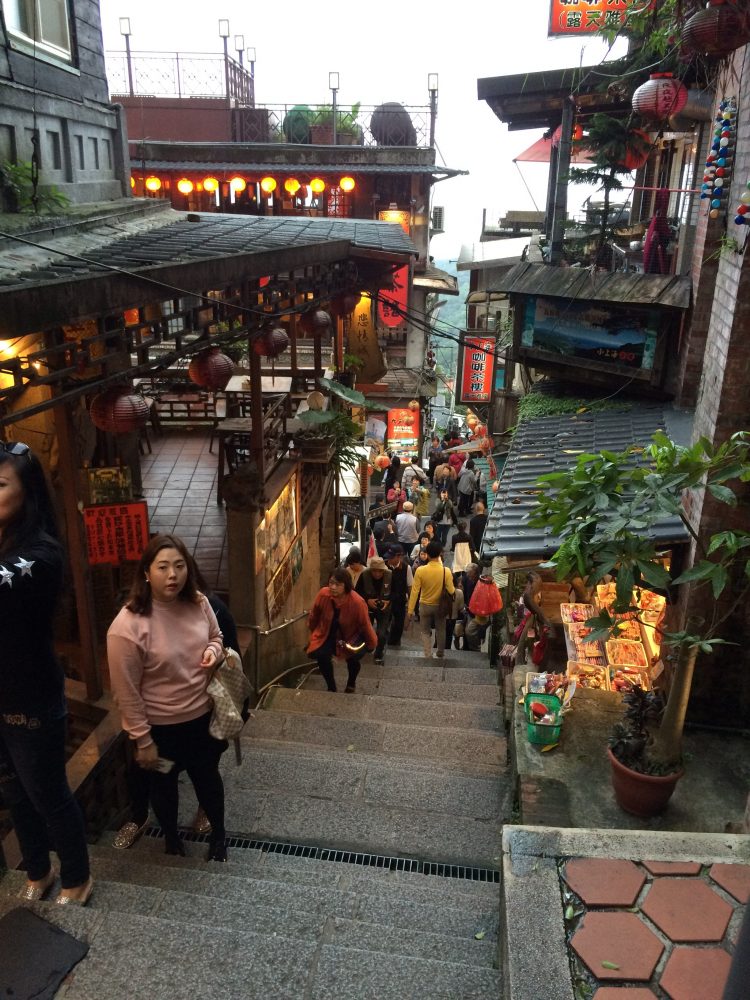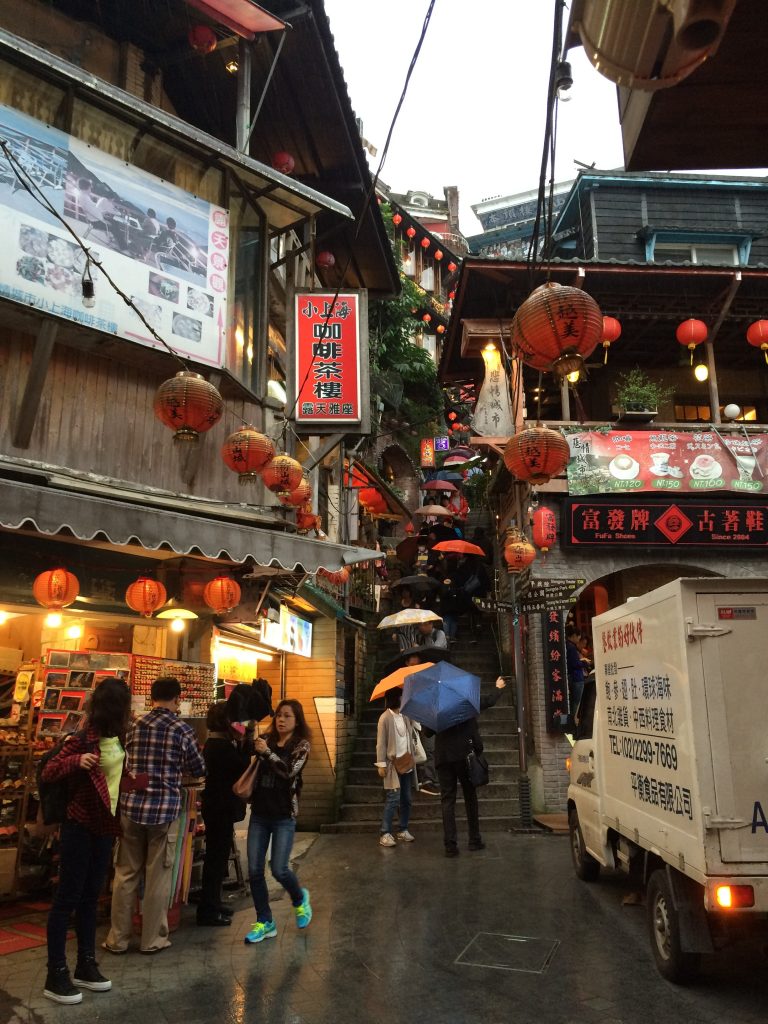 Everything is so unique.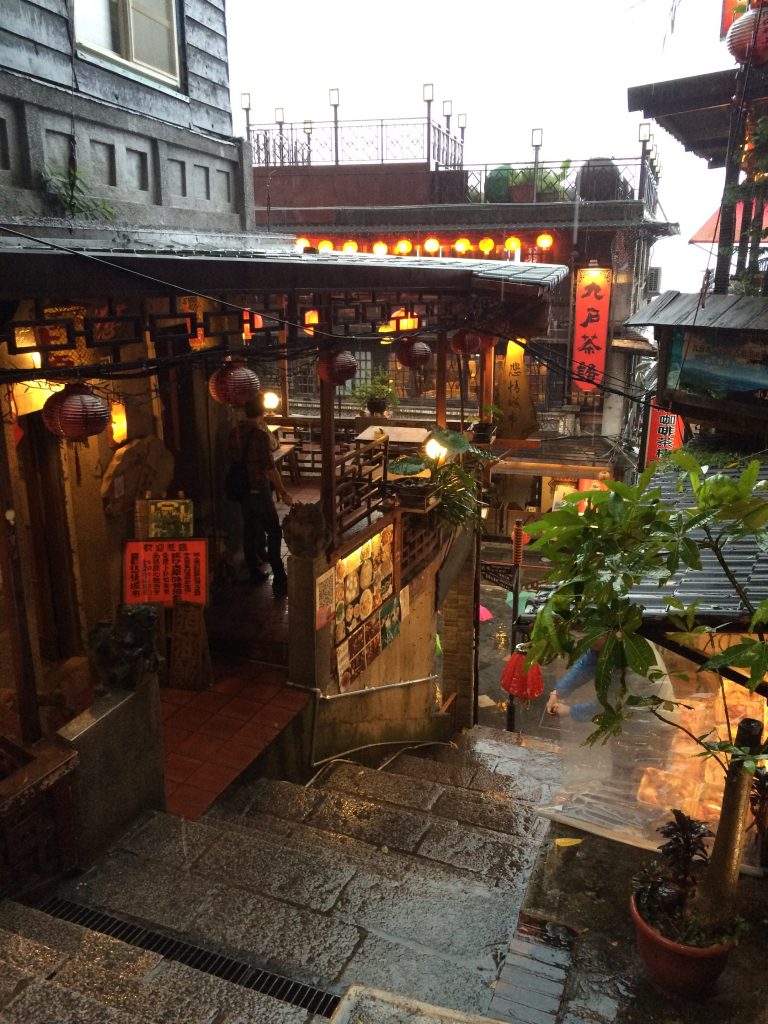 I liked those small shops and low buildings here.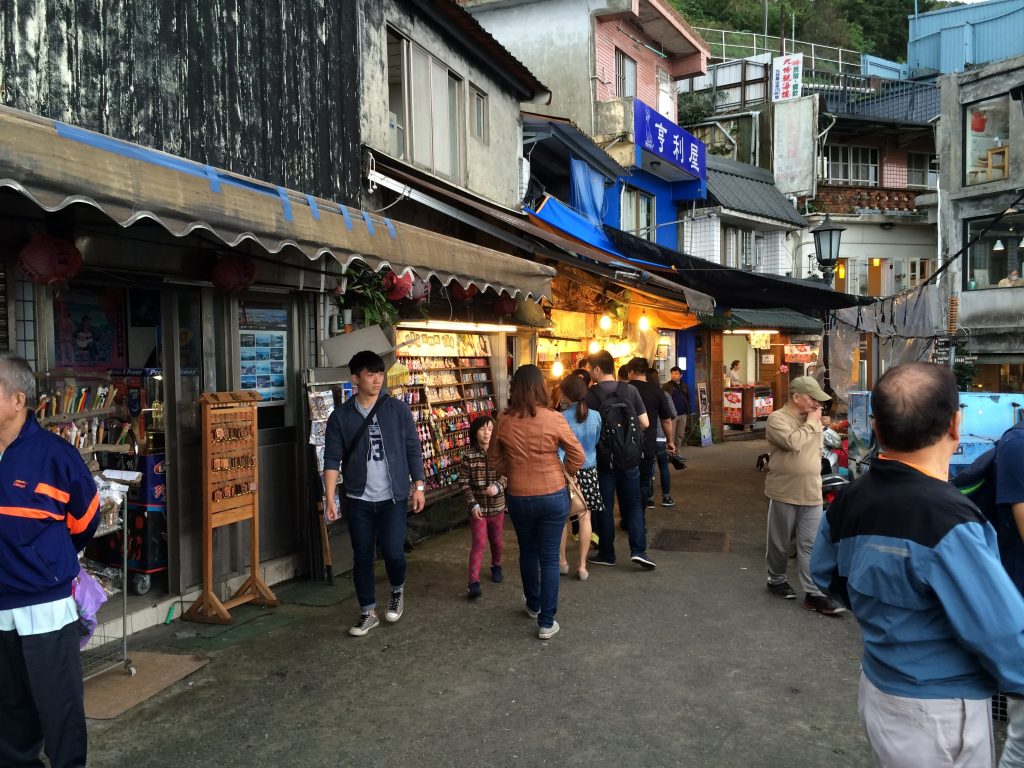 View from the road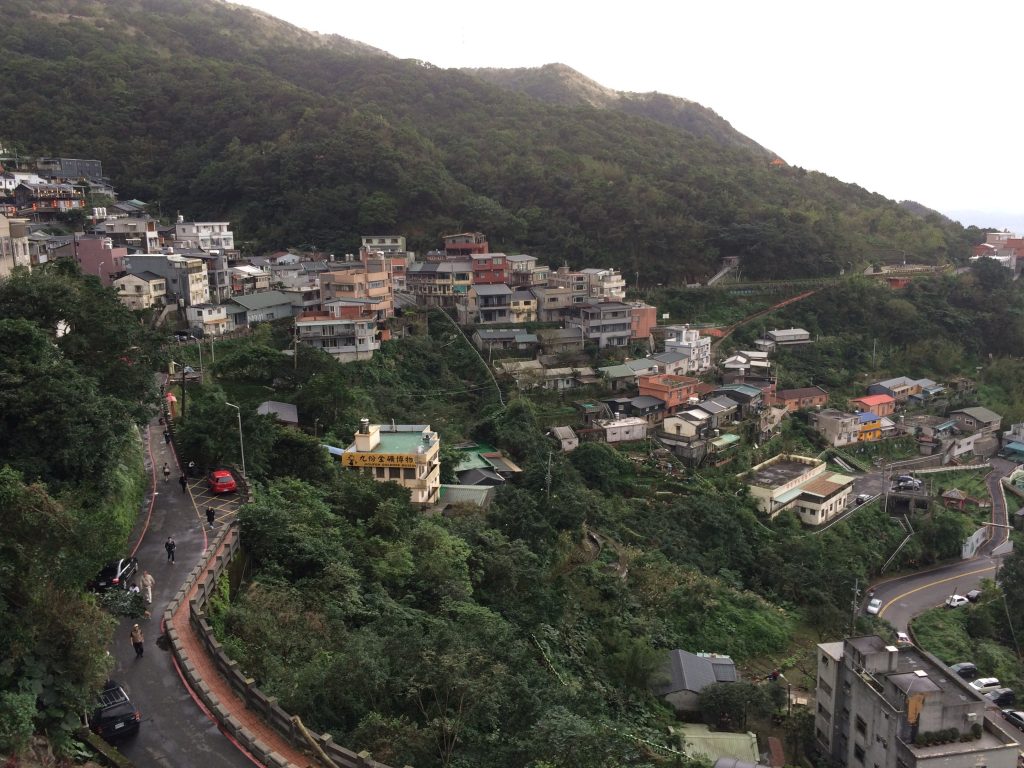 This place is up on the hills.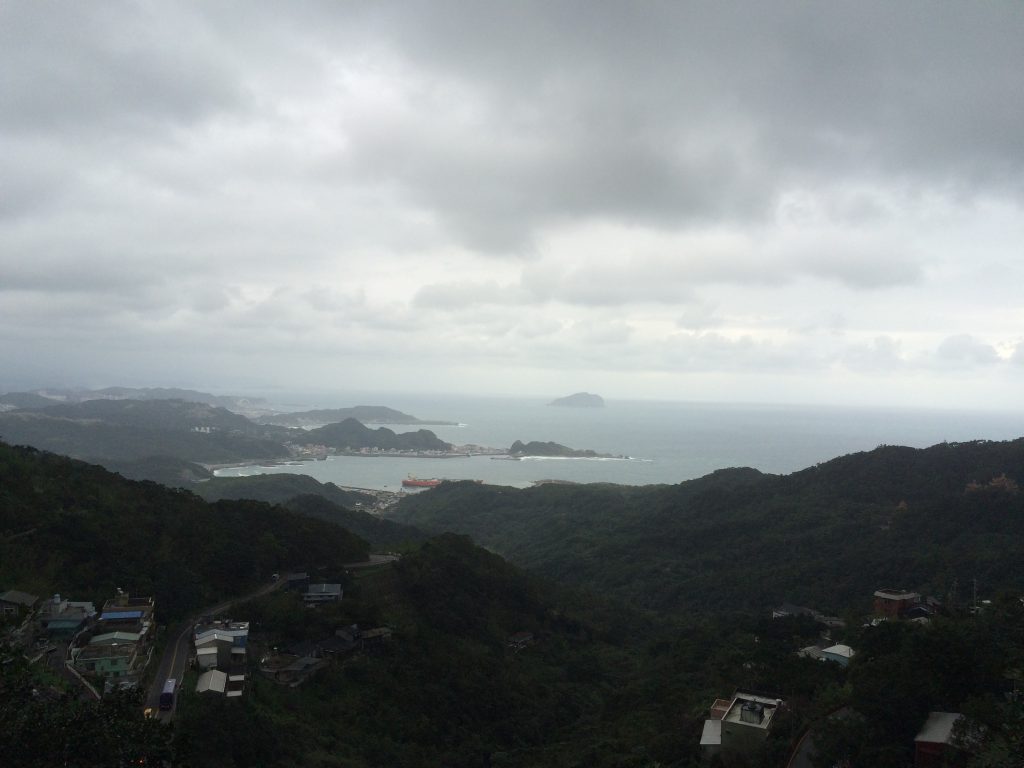 Walked around for a while, I found a dessert shop stand.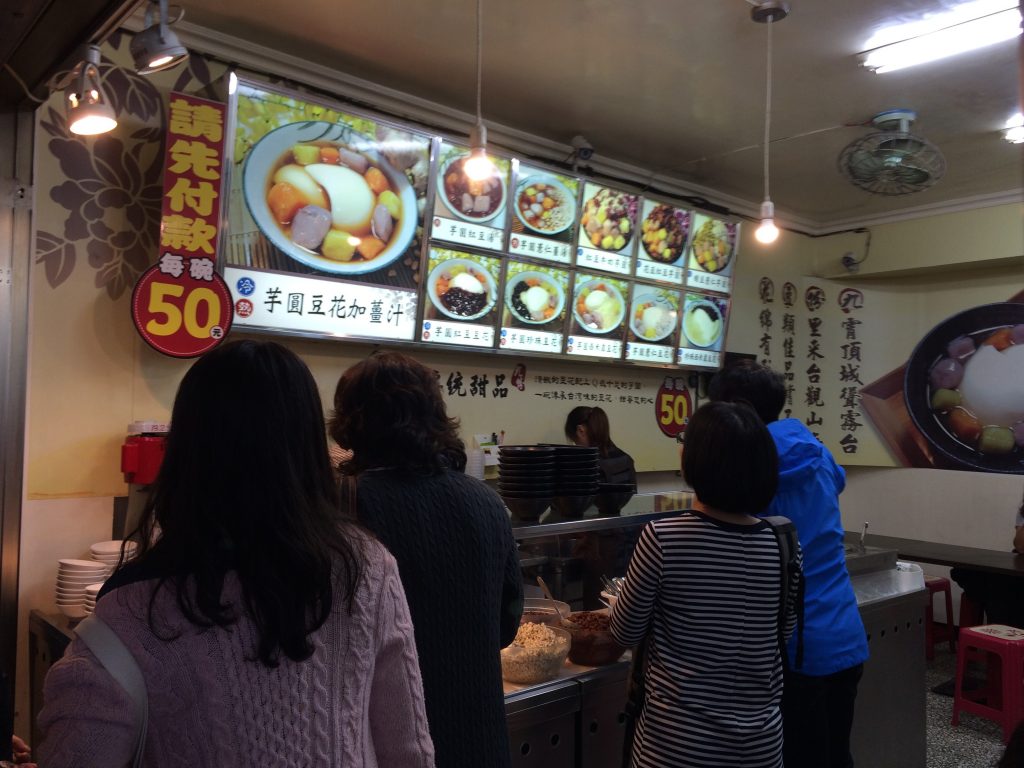 I knew this in my travel guide book in advance. For its intriguing look, it was the my top prioritized mission to try this in Taiwan.
Such a dream cup was served for me…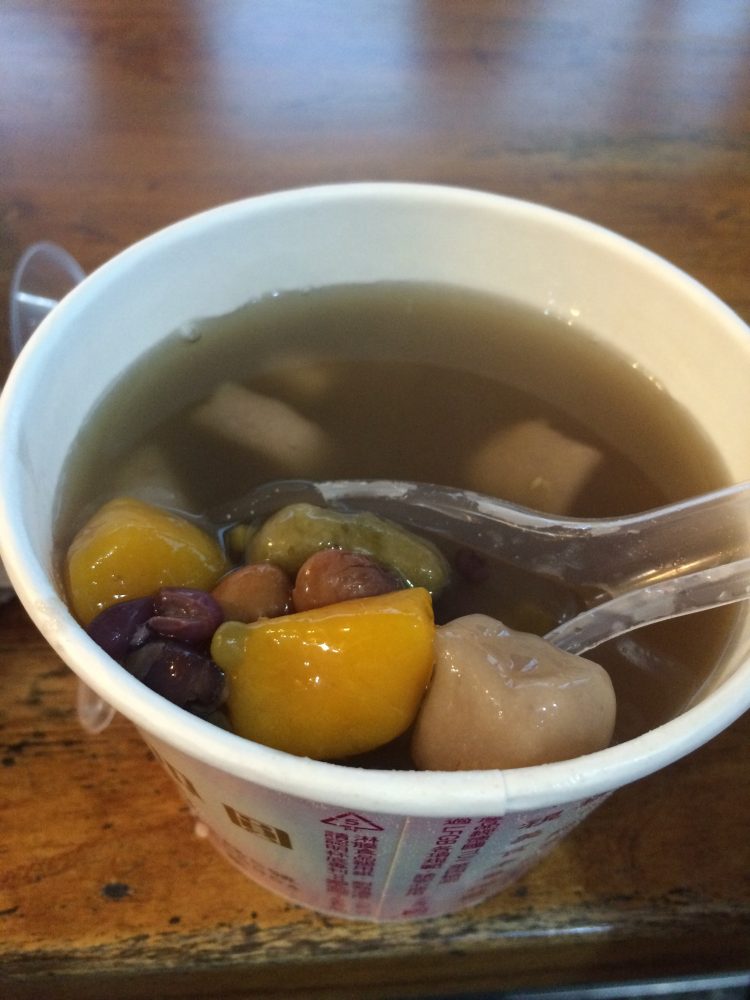 It's made of red beans, sticky rice and taro… ? Not really sure but the taste was good. I hope I had it in my country, too.
Lunch time after with this pork and vegetables pod.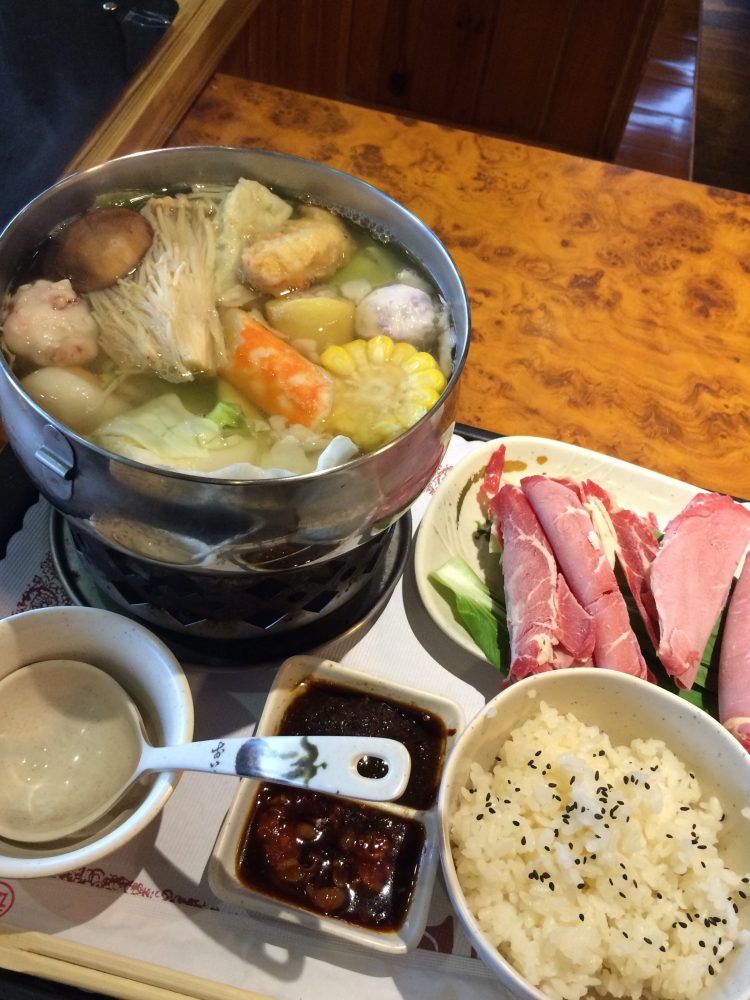 It was as if I'm in Japan because many things were really like the ones we have in Japan like this lunch.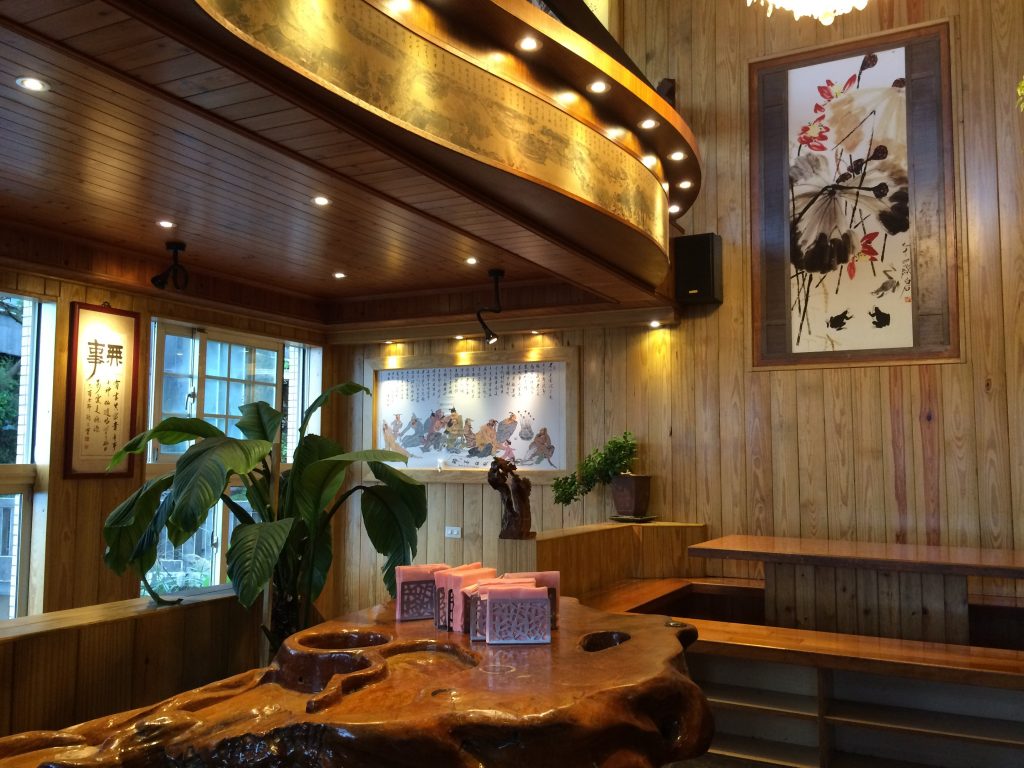 After lunch, I had a tea time at this oolong tea shop.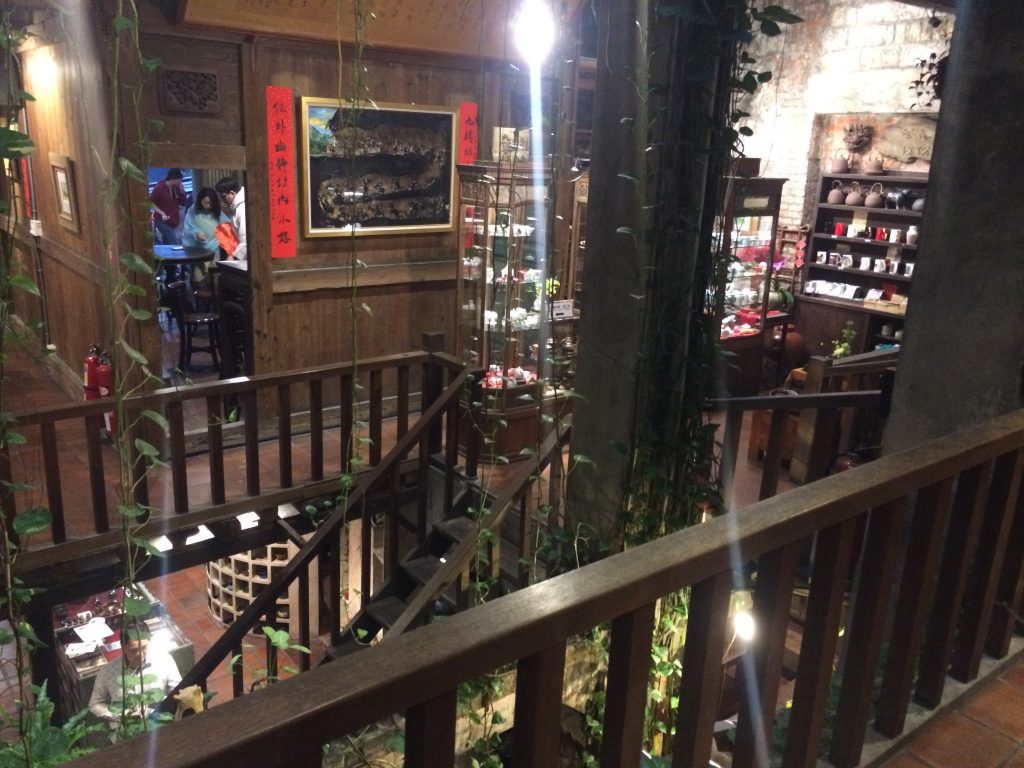 They sell tea leaves and cups but also serve oolong tea in a tea space like this.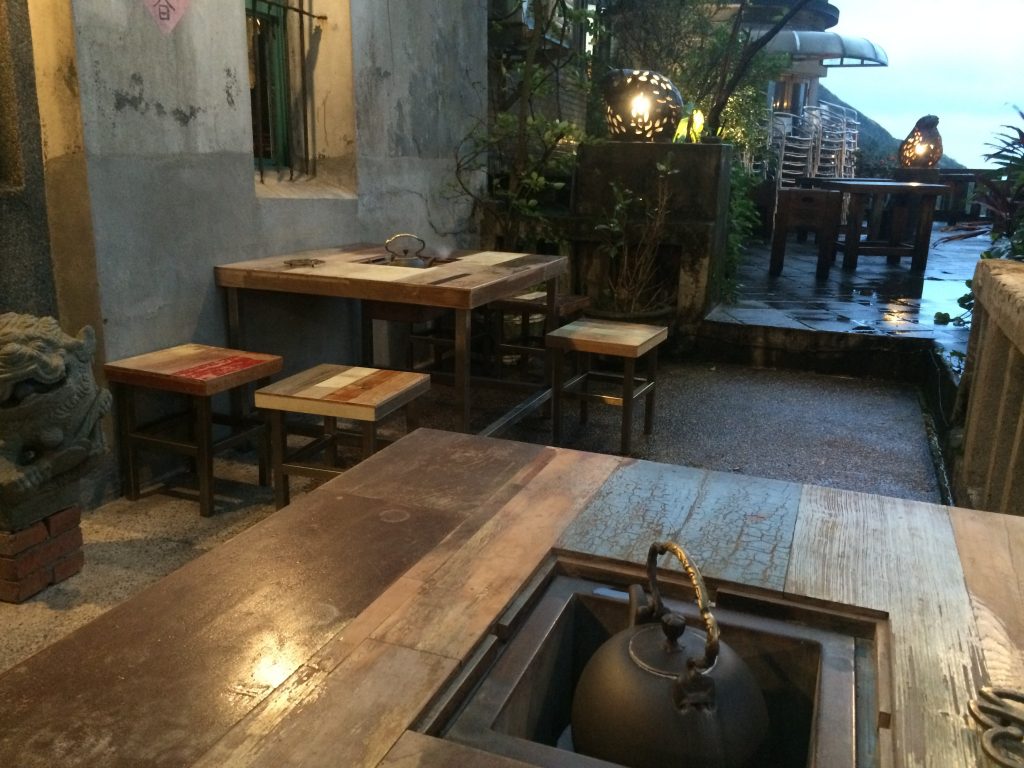 I enjoyed their quality oolong tea with an oolong cheese cake.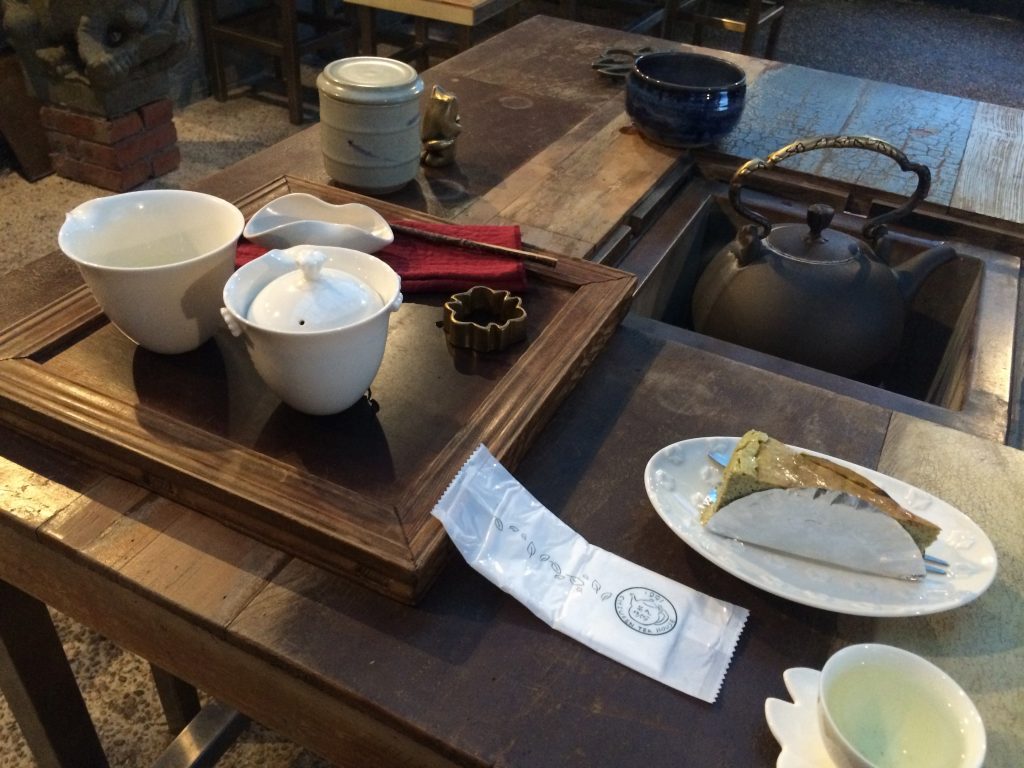 Nice view at the table.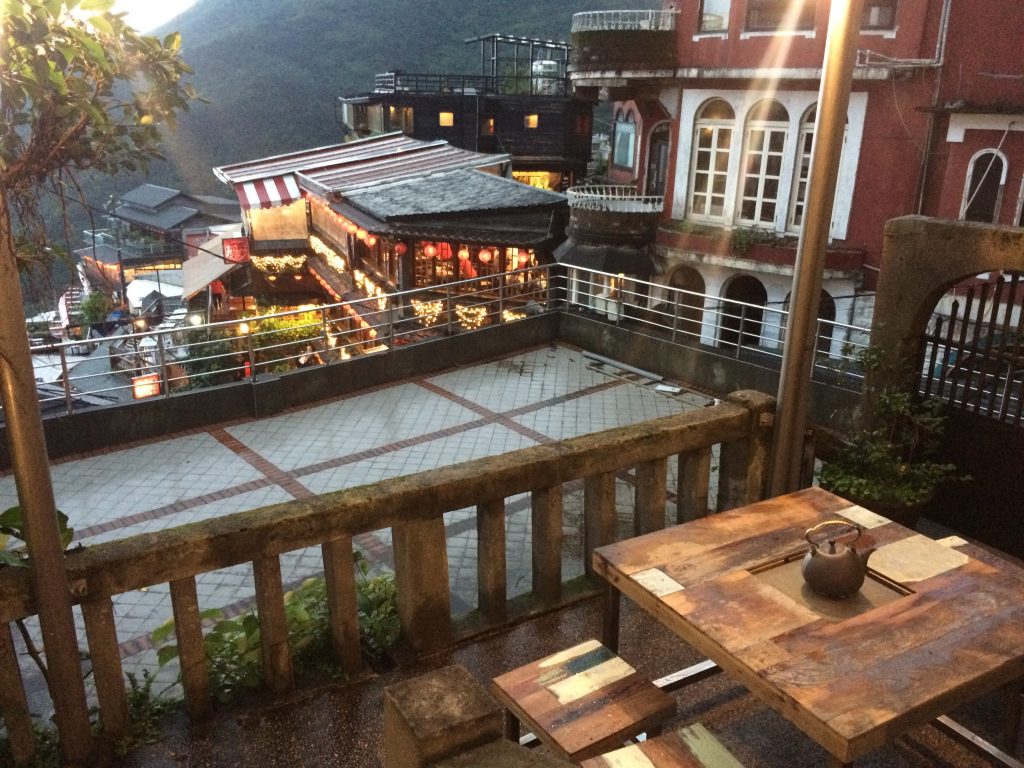 The tea I tried was just a standard one so that I want to try something different from the one we usually drink.
The shop staff packs the leftover of the tea leaf to bring back home for customers and hot water refill is for free unlimitedly. The interior was really chic and relaxing so I really loved this place. I definitely recommend to drop in this shop when you visit 九份(Jiufen). I stayed here for 1 hour to wait for the heavy rain to be weakened.
After that I took a bus and I went back to city area. When I was walking streets, I found some nice breads in show windows. Taiwanese people have really nice bread life.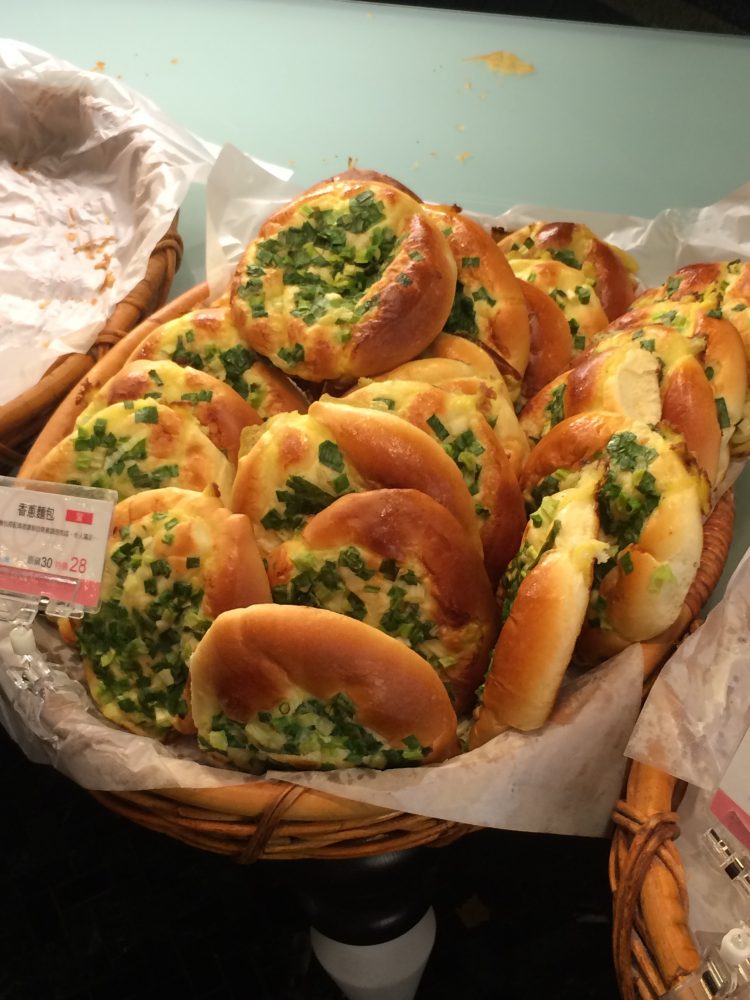 Every single bread looked so scrumptious…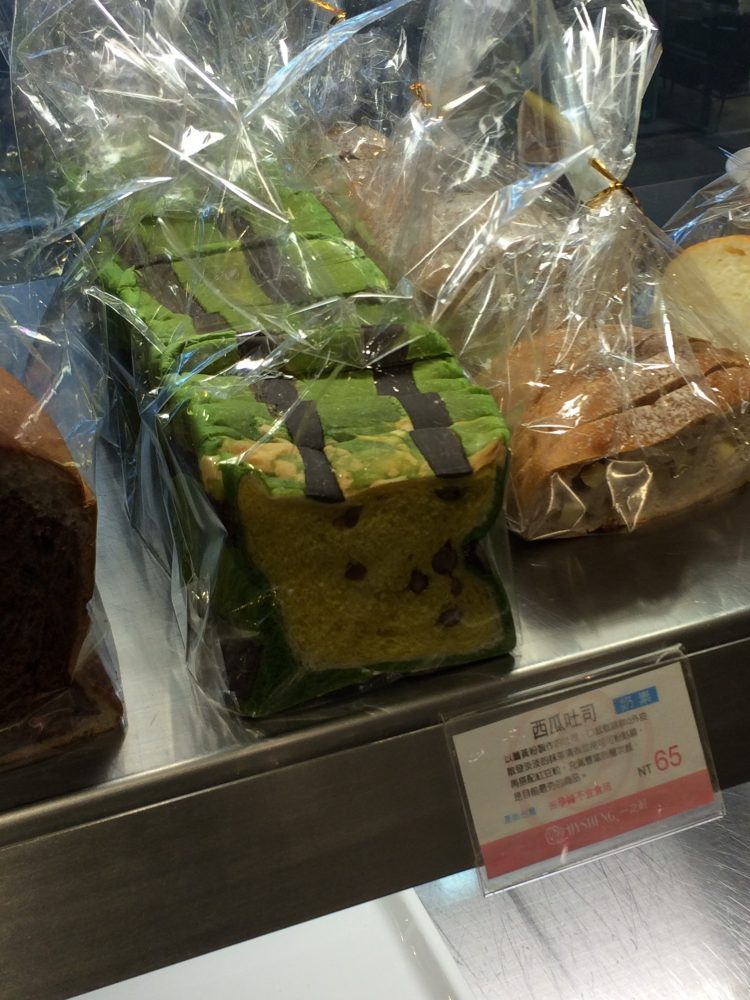 I also found something funny on my way back my hotel.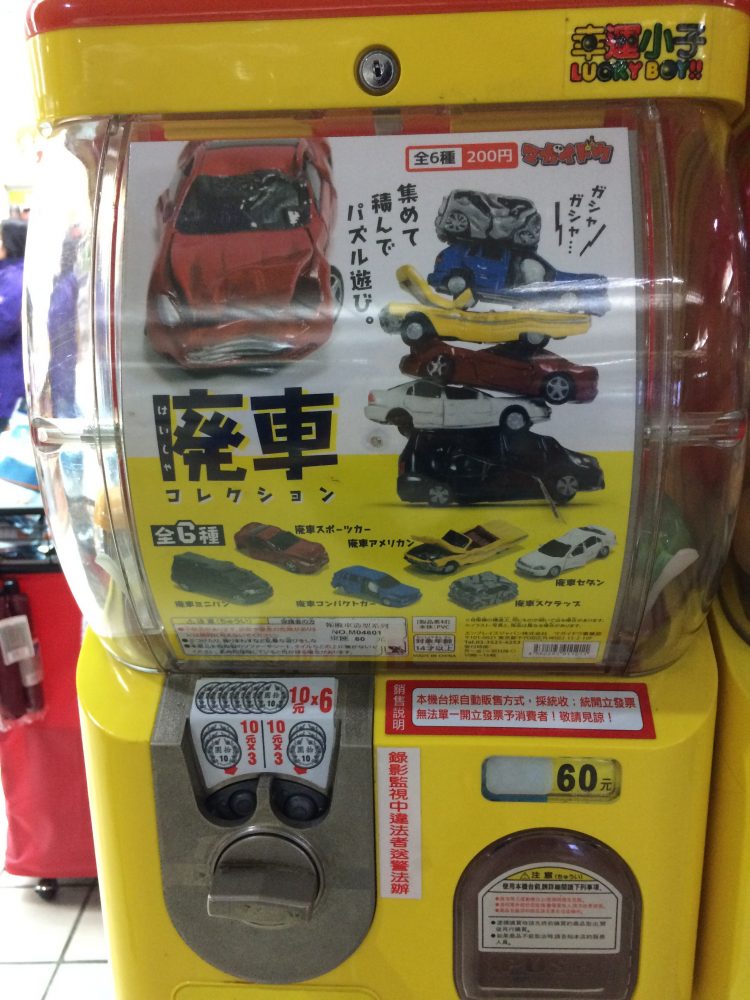 Capsuled scrapped car toys from Japan.
For what?
Nonsense is always respectable.