Leaving Taipei in the morning, I took a train and a shuttle bus to head for 日月潭(Sun moon lake) today.
Bought a ticket from this ticket machine.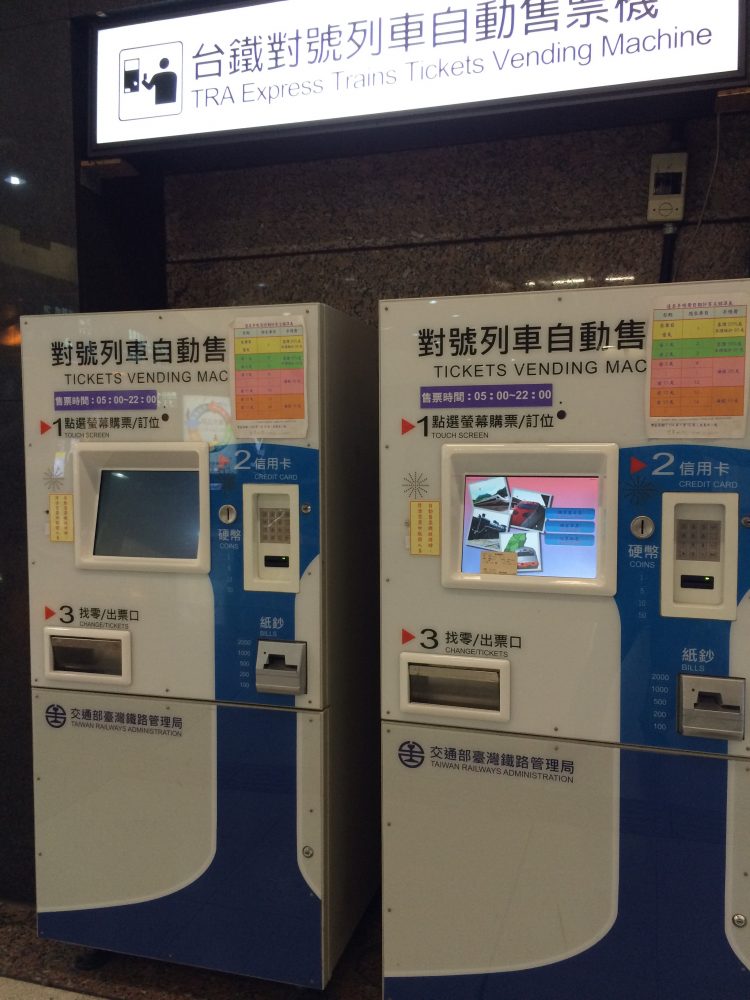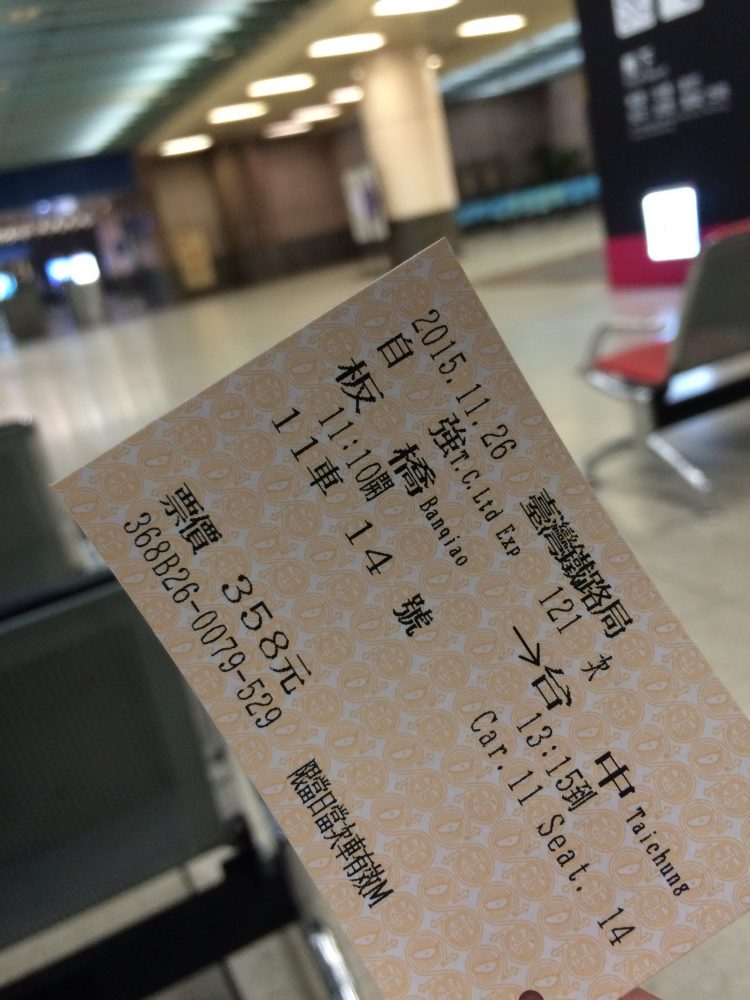 Waited for the train to come in the platform.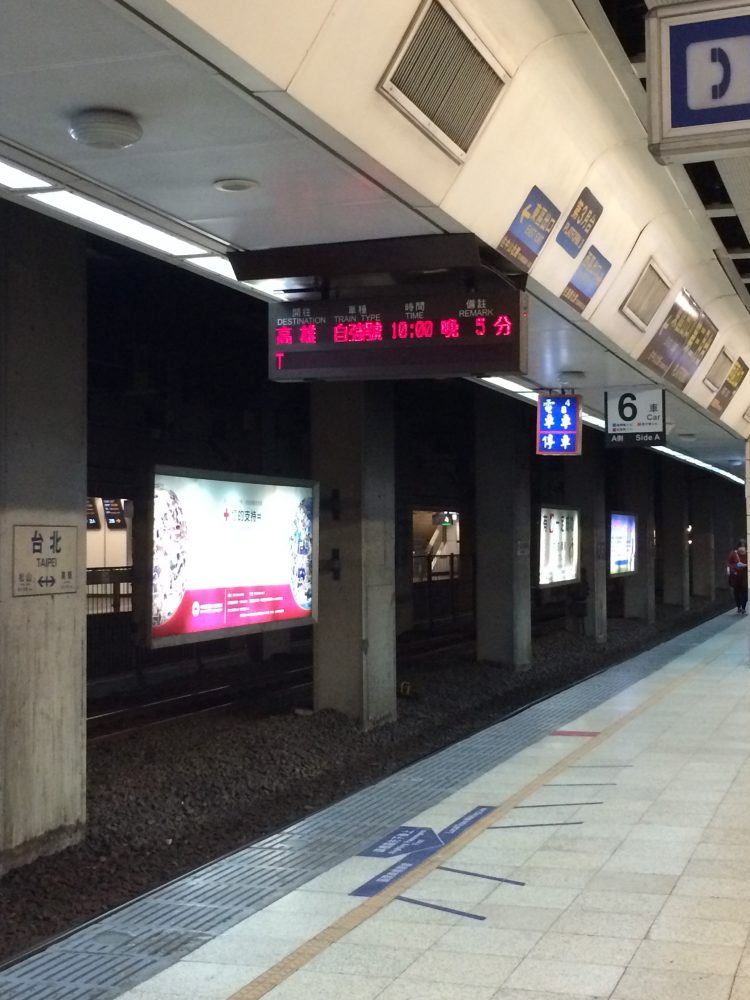 To my surprise, station staff speak Japanese in Taiwan. They told me which platform I should go in Japanese whereas I didn't tell them I'm a Japanese.
Before getting on the train, I got a lunch box. People here buy a lunch box and enjoy it in the train. I really love this style.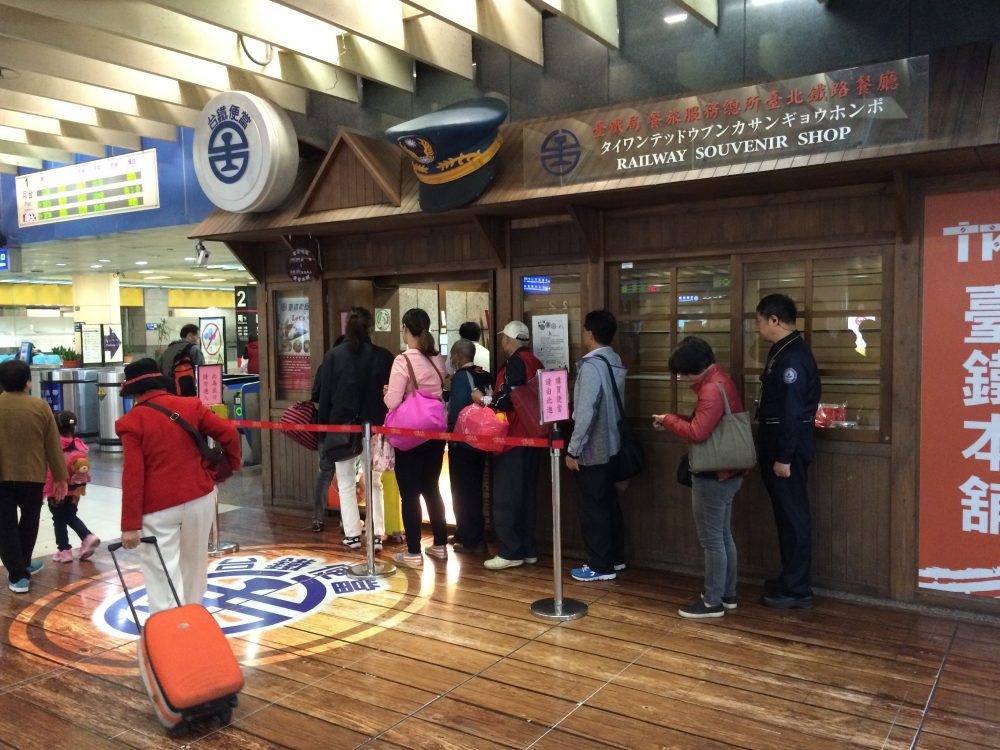 I chose this boxed lunch, cool package.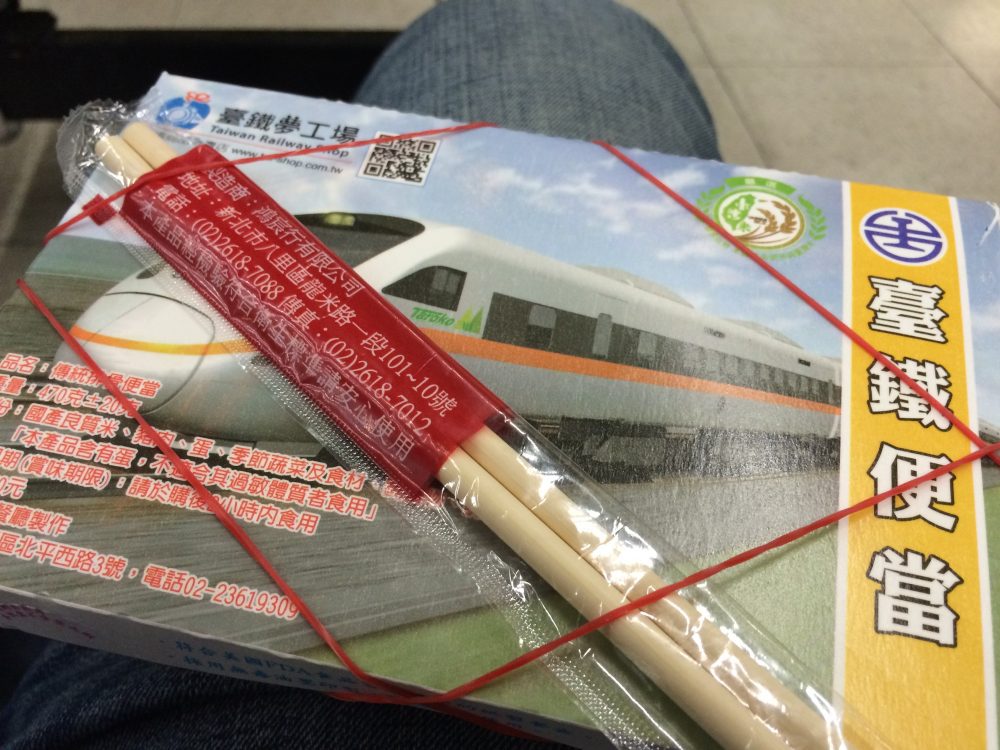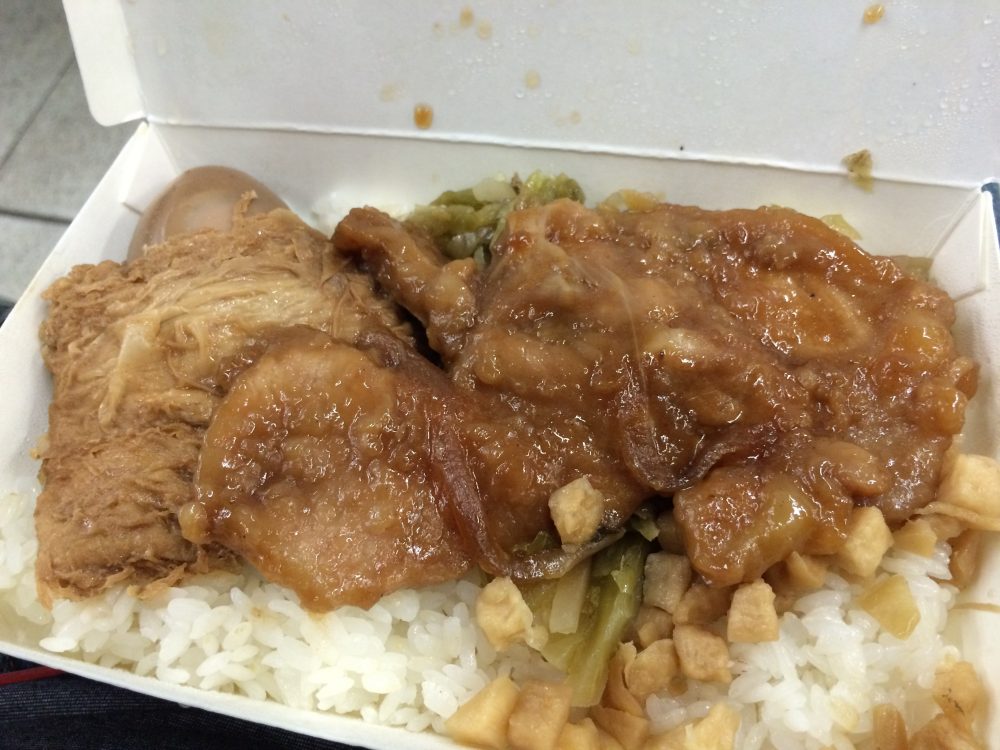 It was hard to find the bus stop for Sun moon lake after getting off the train but I could managed to find it in the end after walking around and around. Taking 2 hours travel, bus reached at Sun moon lake. It was really a nice place far away from city, peaceful serene place, and its air felt like a bit cold and clear. There were may boats in the lake port.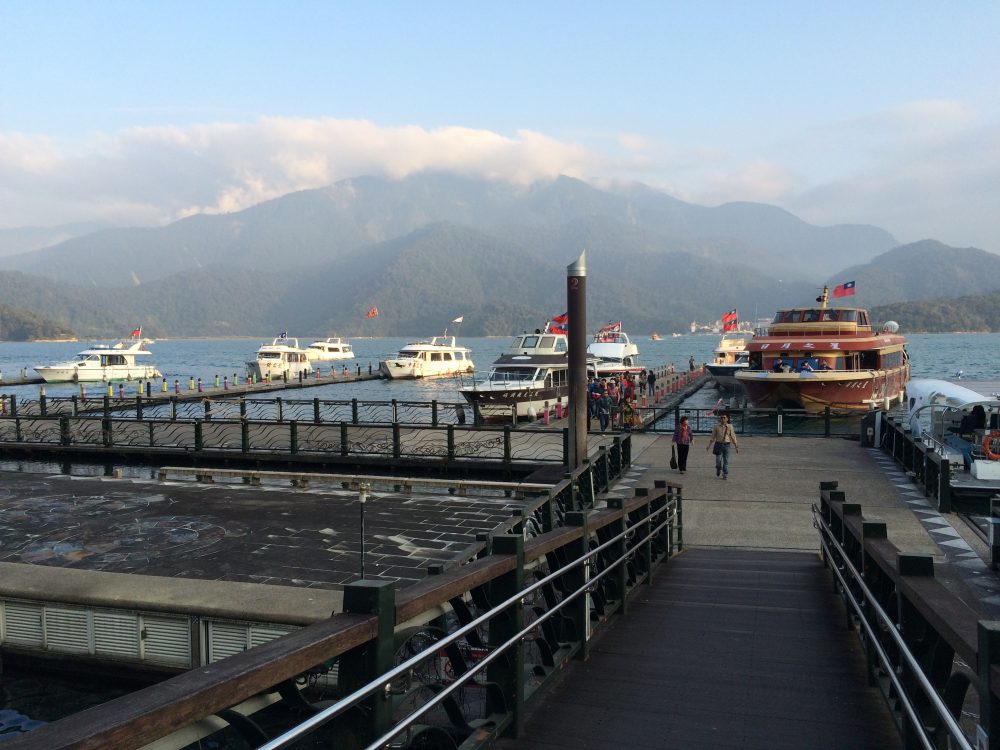 I bought a ticket for the boat.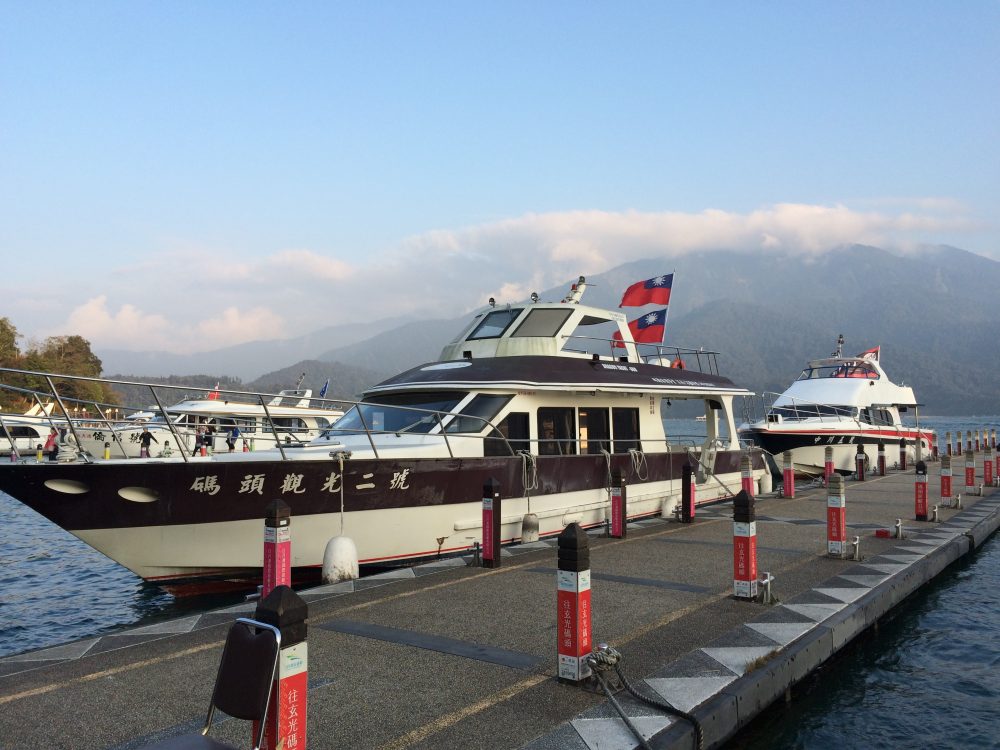 My boat one this middle sized one.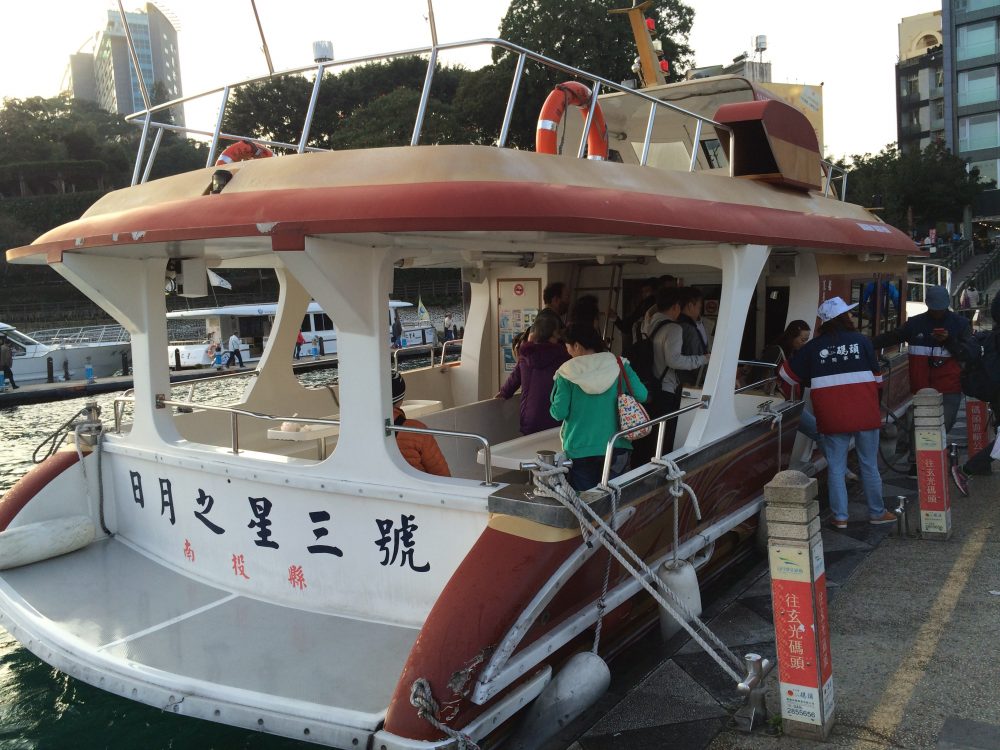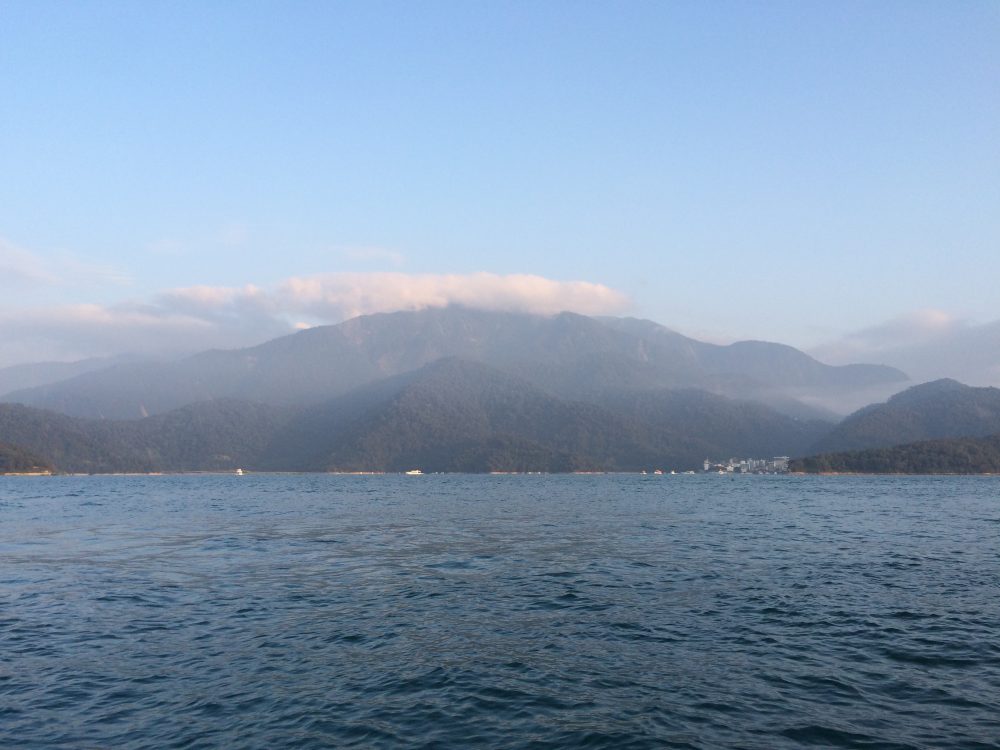 Back side of the boat. Far away from the port.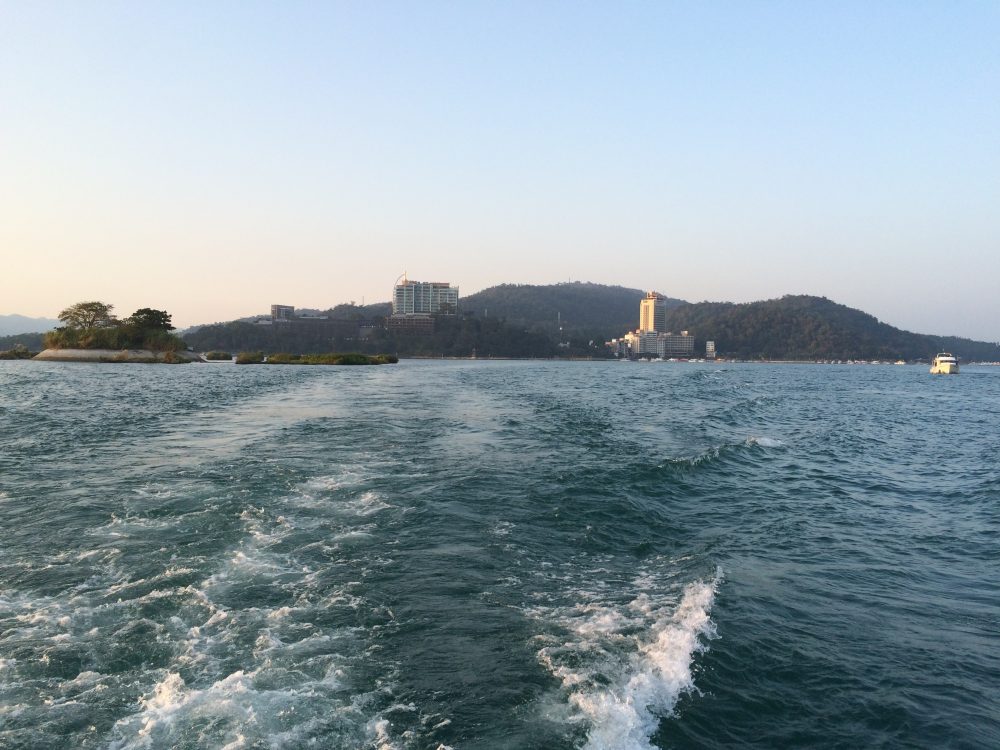 After taking off the boat, I went up stairs and came to a point up on the hill to view the lake.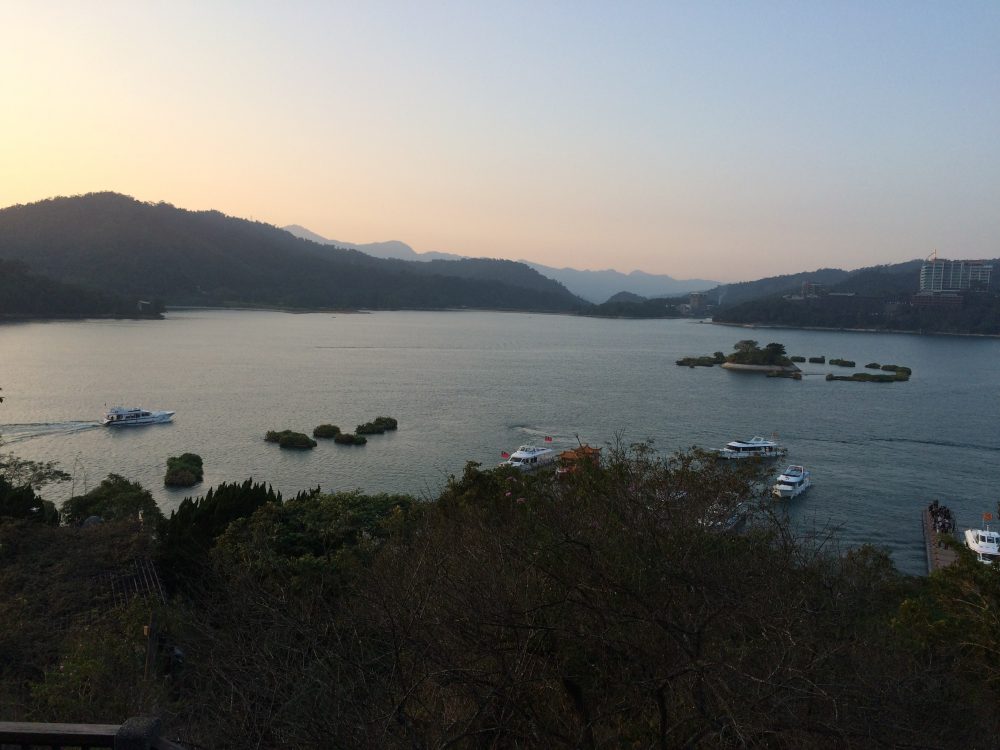 Red leaves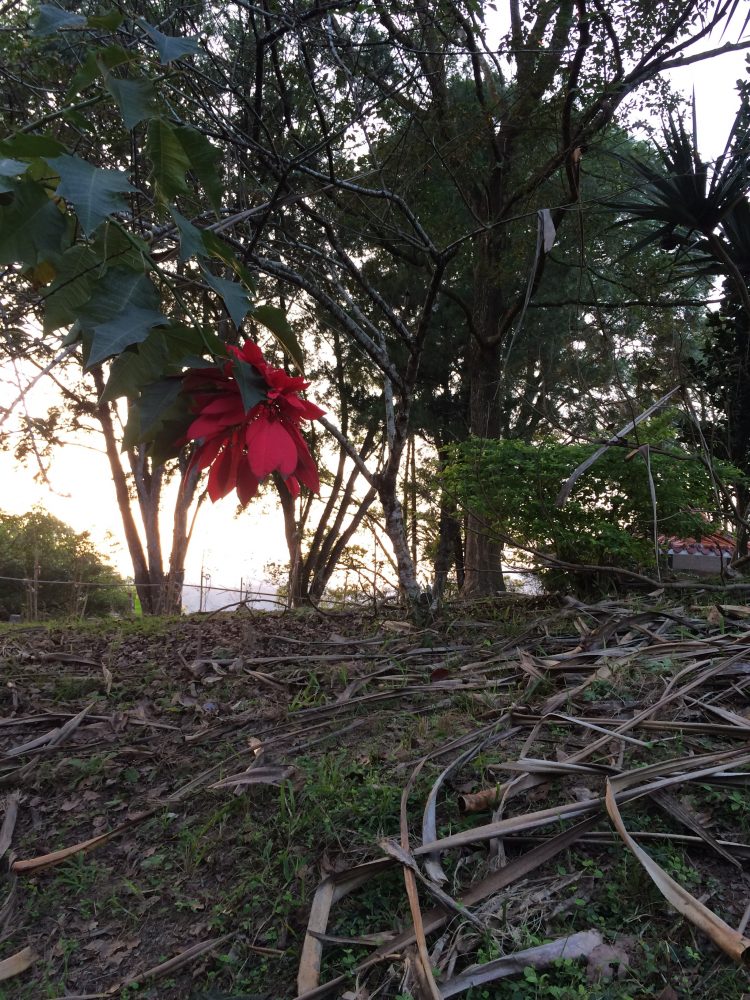 Autumn trees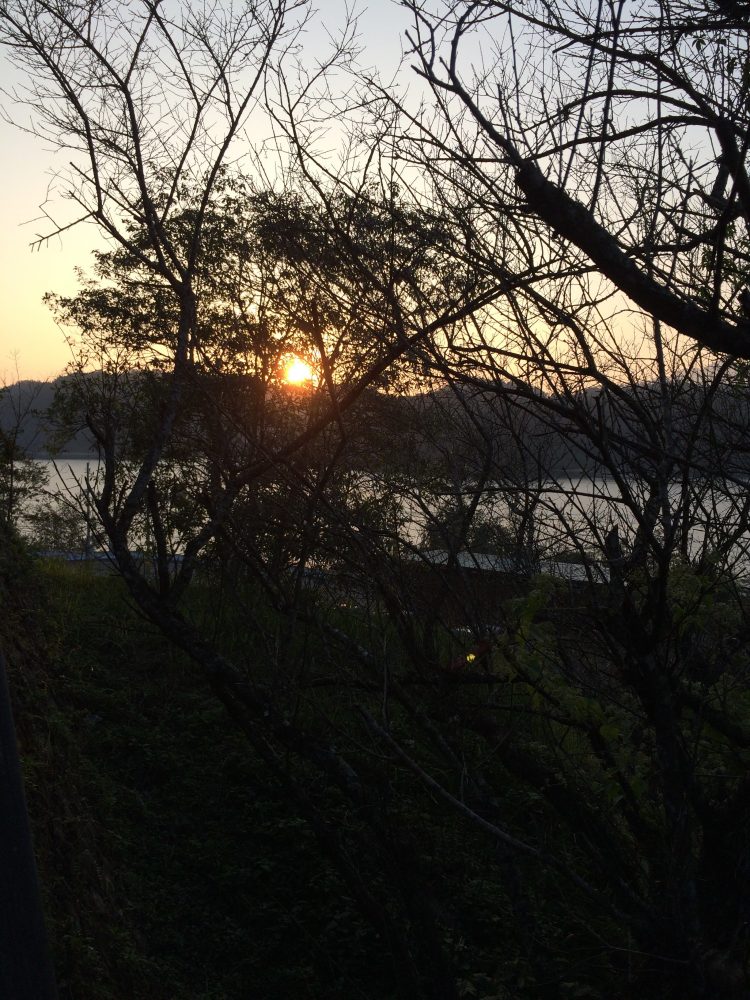 After that, went down the stairs, I dropped off my iPhone and crashed its screen.. God… But I could keep taking pics like this cause it crashed not too bad. Not a big deal to devastate my trip to go on.
Sunset time, going back to the ferry station.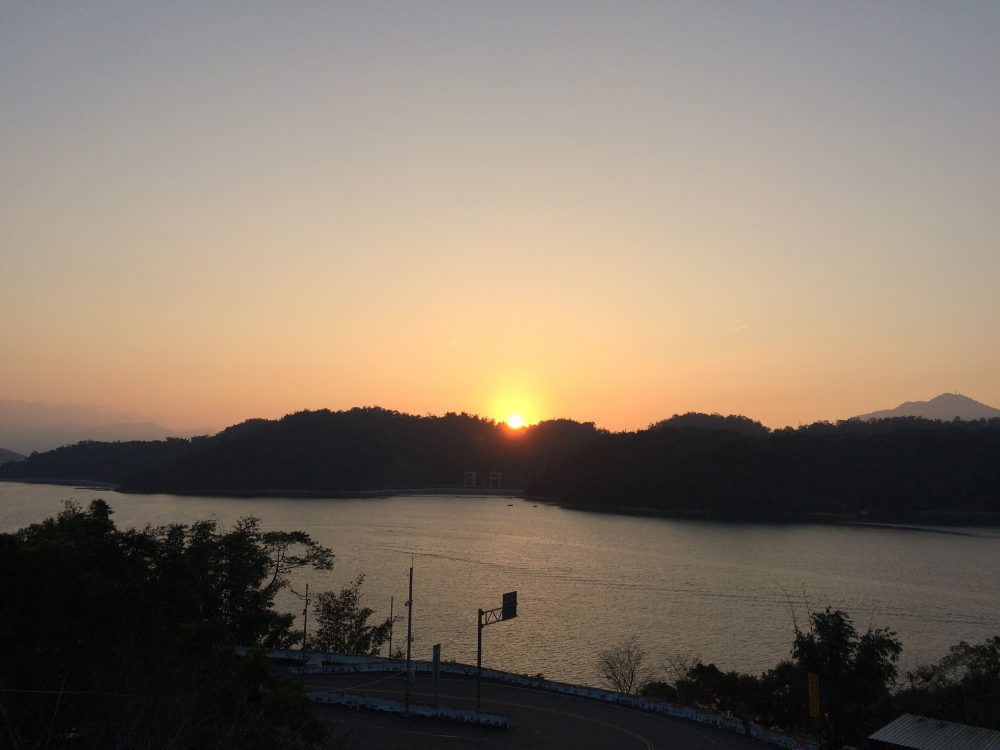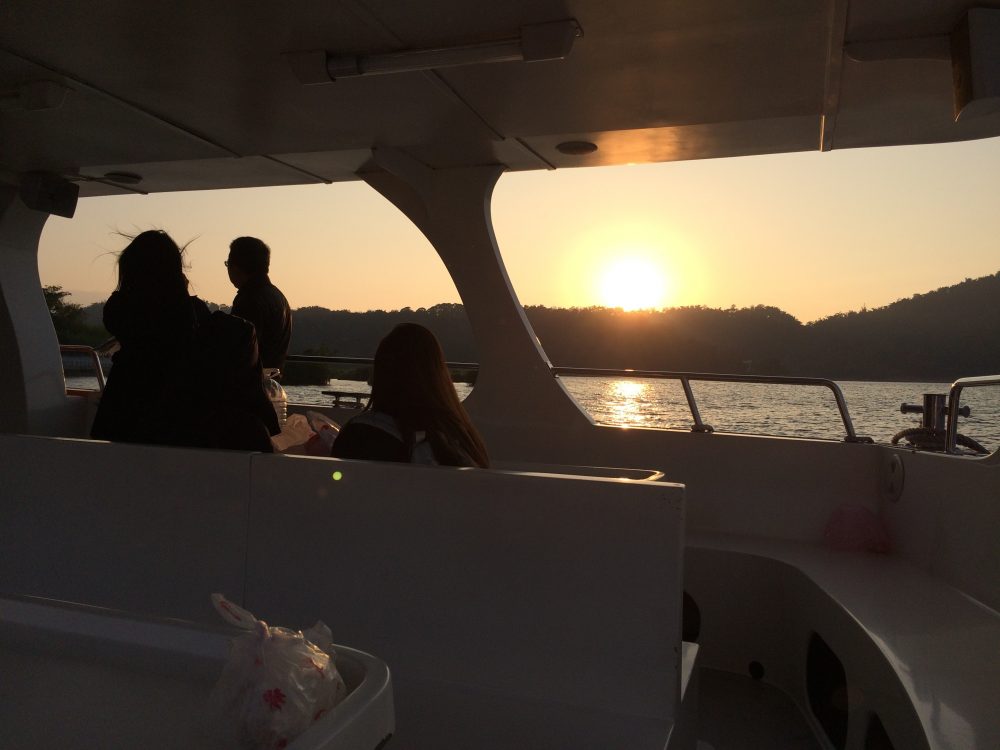 Night fell in the port and I went back to 台中 station by bus and train.