Next morning, I woke up and walked around my hotel just a little bit.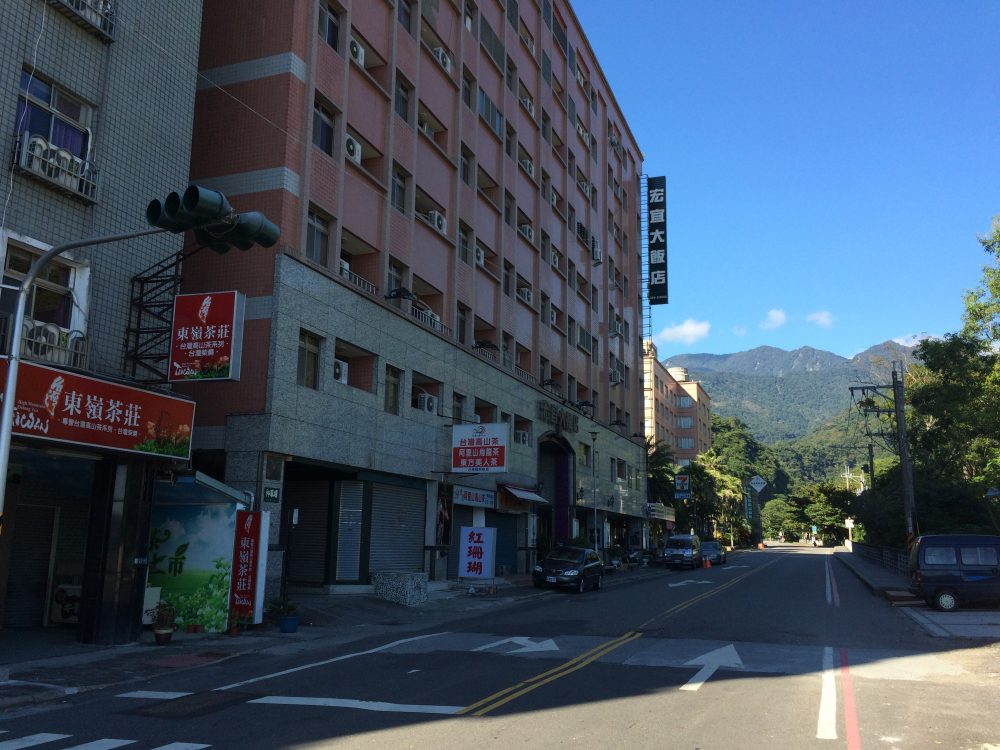 Bridge road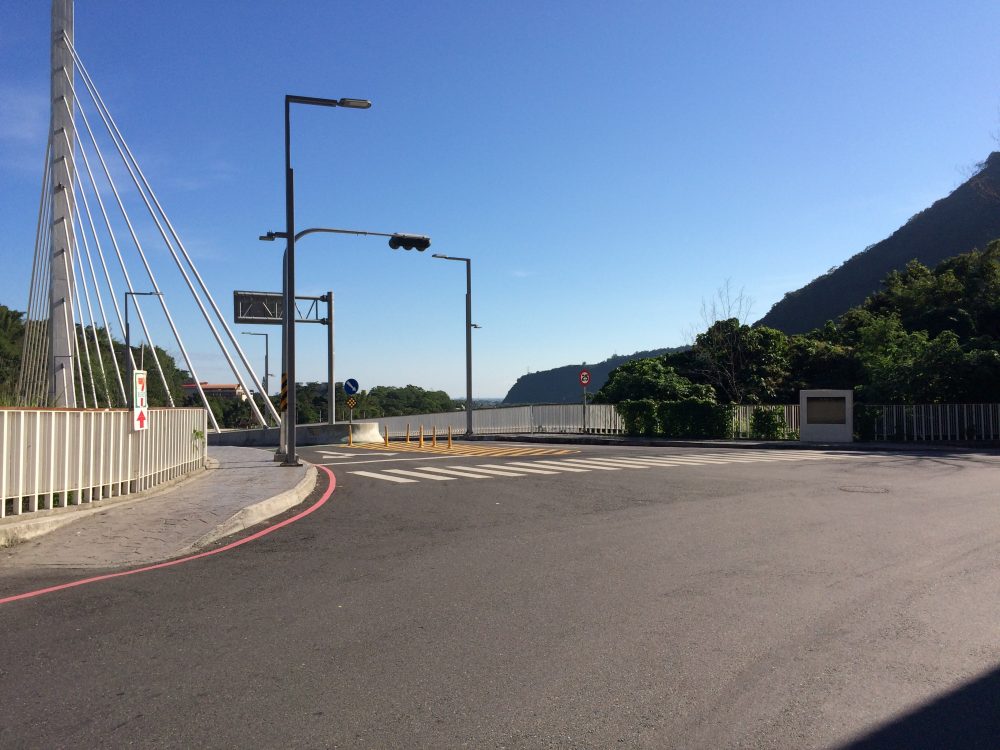 Took a bus and I headed back to the train station.
View from the bus window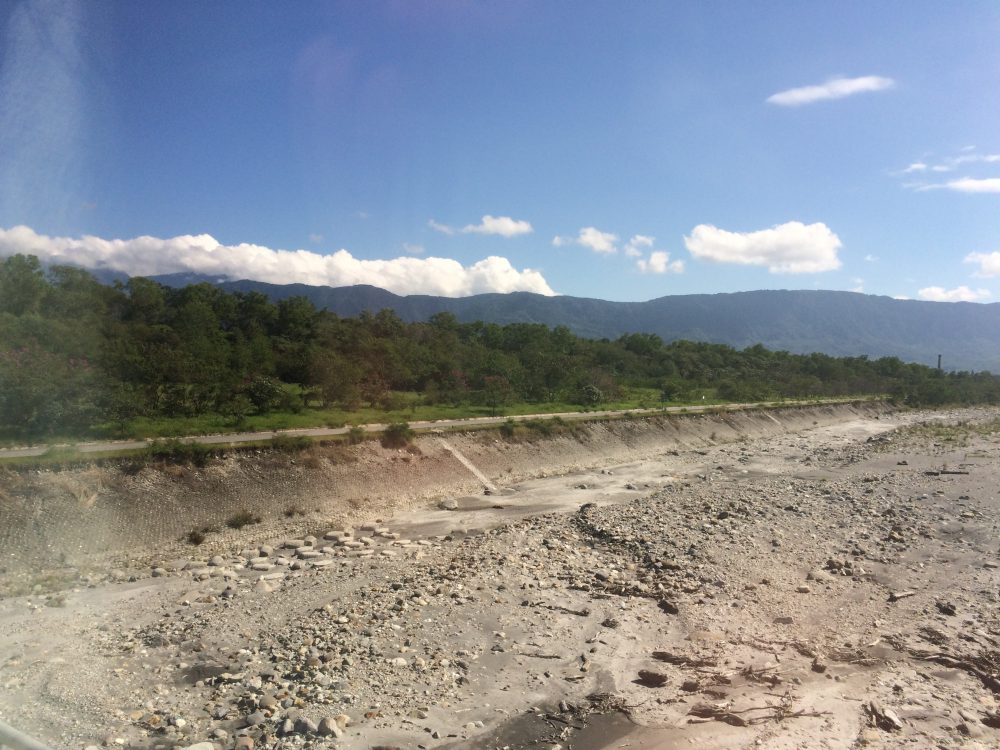 Back in the train station.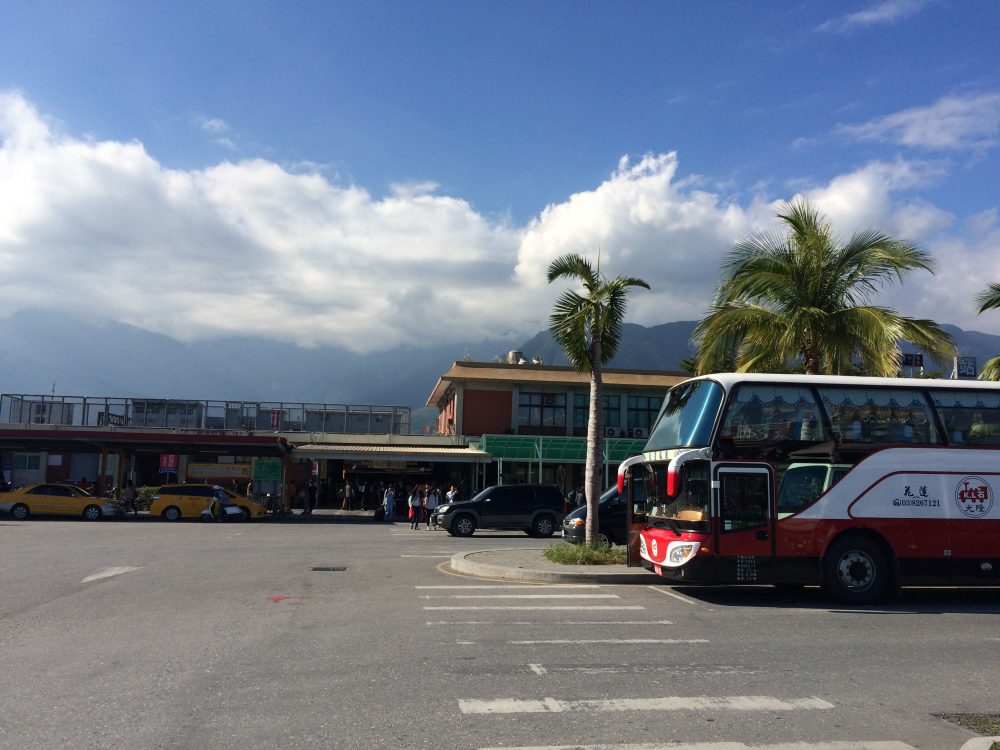 Rotary in front of it.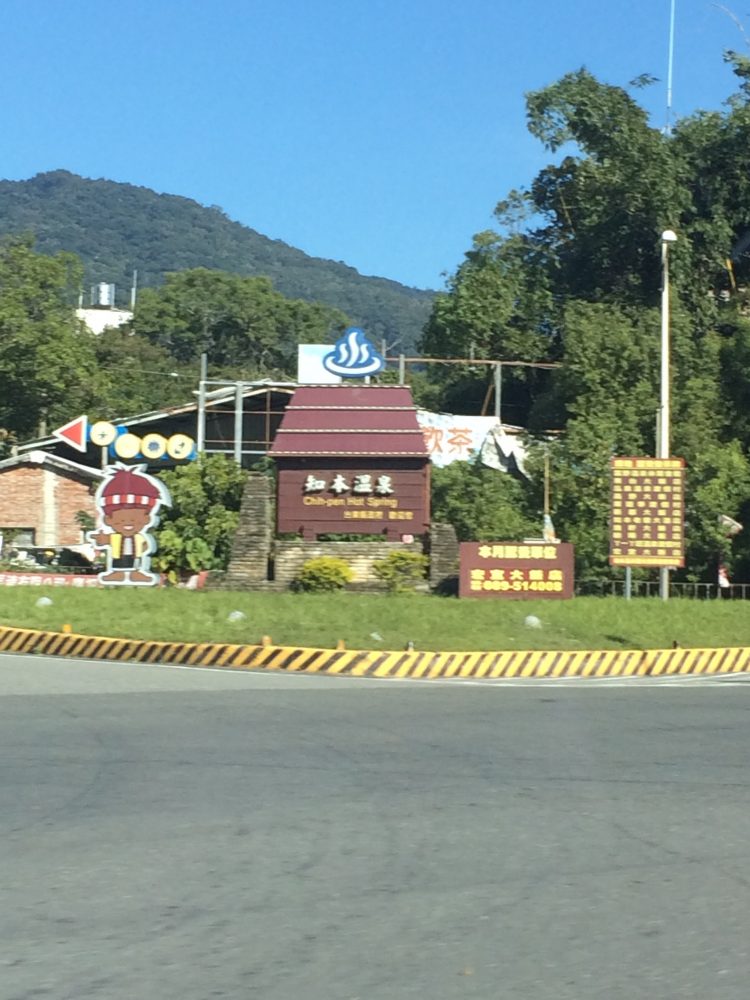 It was a clear sunny day. Open blue and green world in clean air.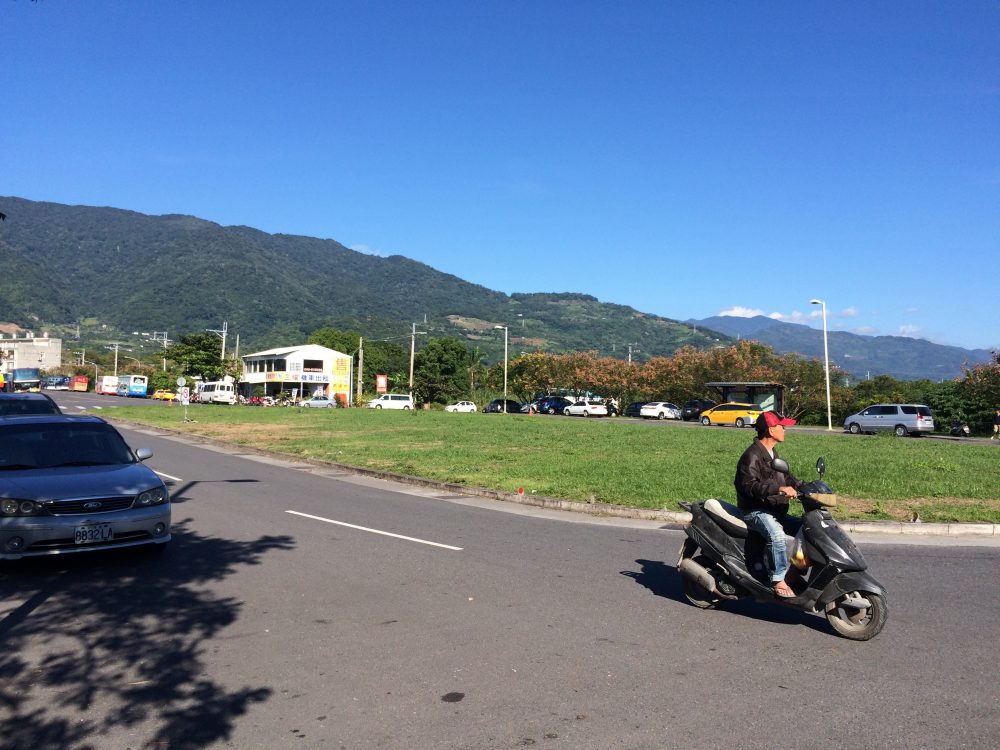 I headed to the next place 花蓮(Haulian) by train. As there was time left to take the train, I waited for the train with those local tea and cake on the bench.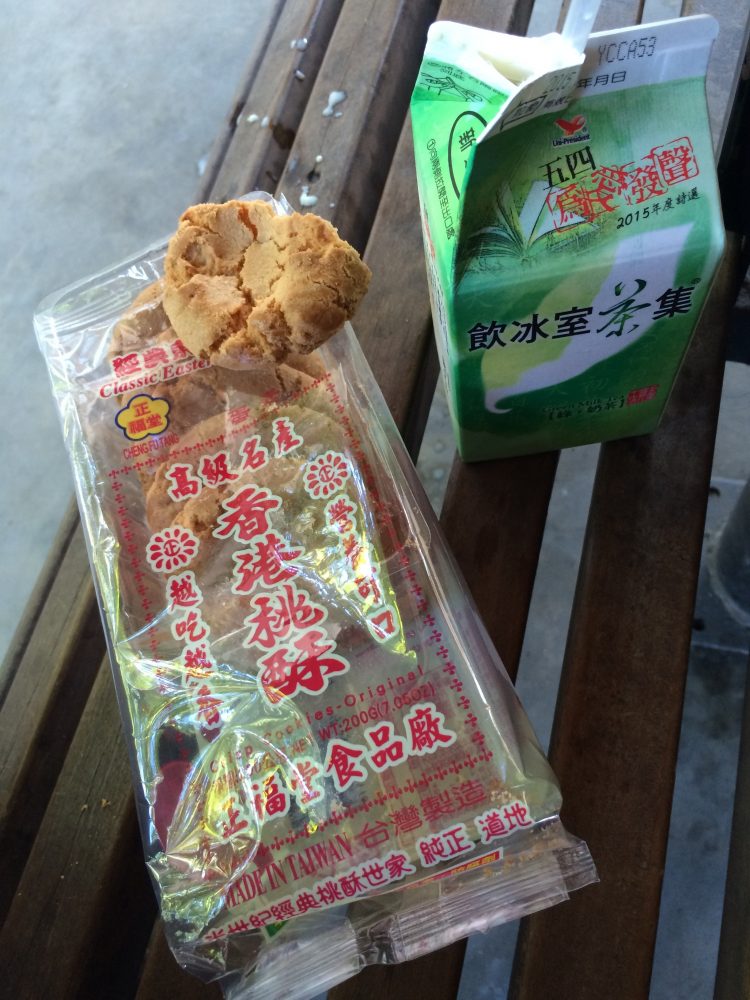 Took 2 hours and I arrived at Haulian station. Walked from the station for a bit, I found the same hotel which I stayed in 高尾. Without a moment hesitation, I decided to stay the hotel at the first glance. It has rental bicycles to go around the town for guests so I rented it and went for cycling all over the town.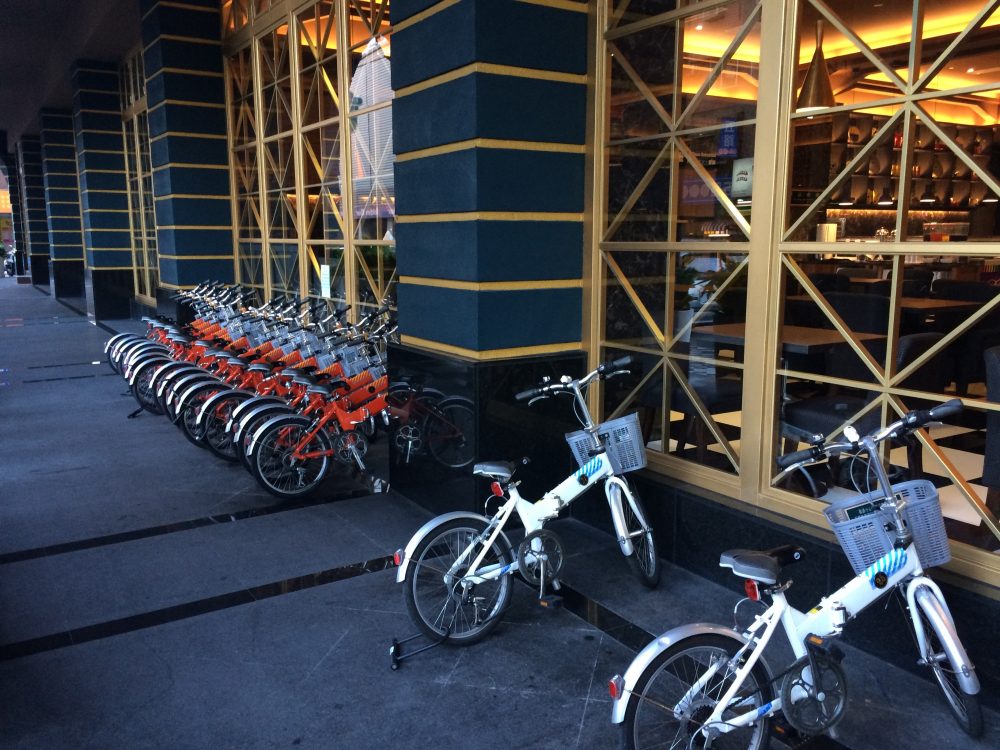 I really loved this feeling. Not just useful, bicycle small trip is a fan especially because it's size and design is not the one I usually ride. Funny and fun feeling. Sweets shop, coffee shop, restaurant, exhibition hall village, night market….etc, I could visit many places with this.
Rice cake shop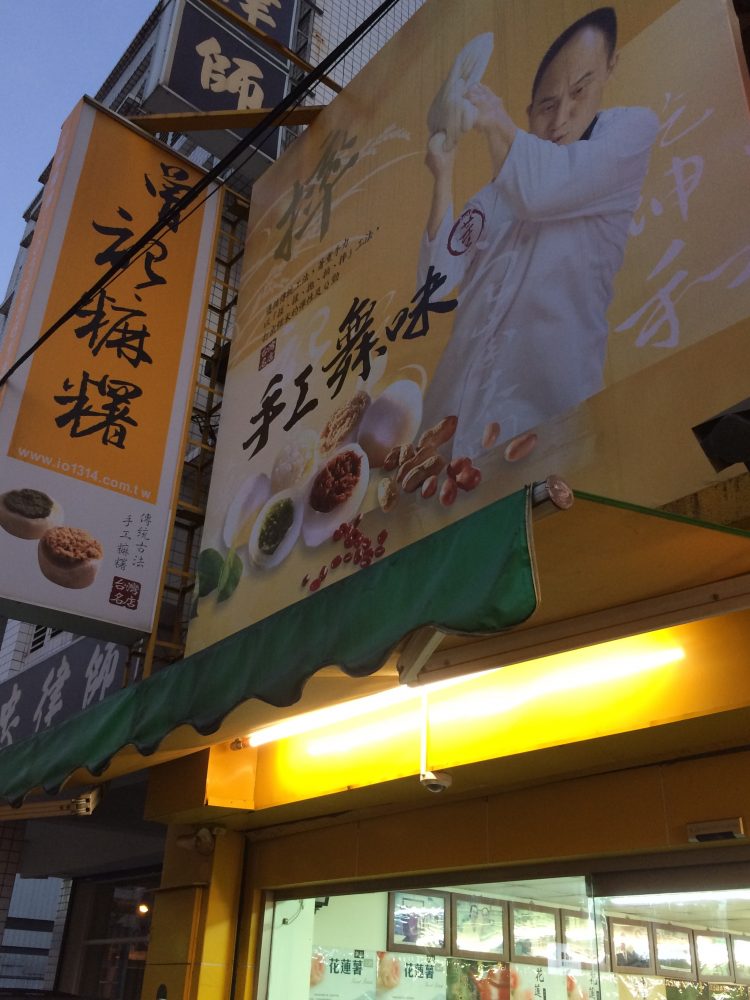 Bought those cakes. Sticky rice outside and red bean paste inside.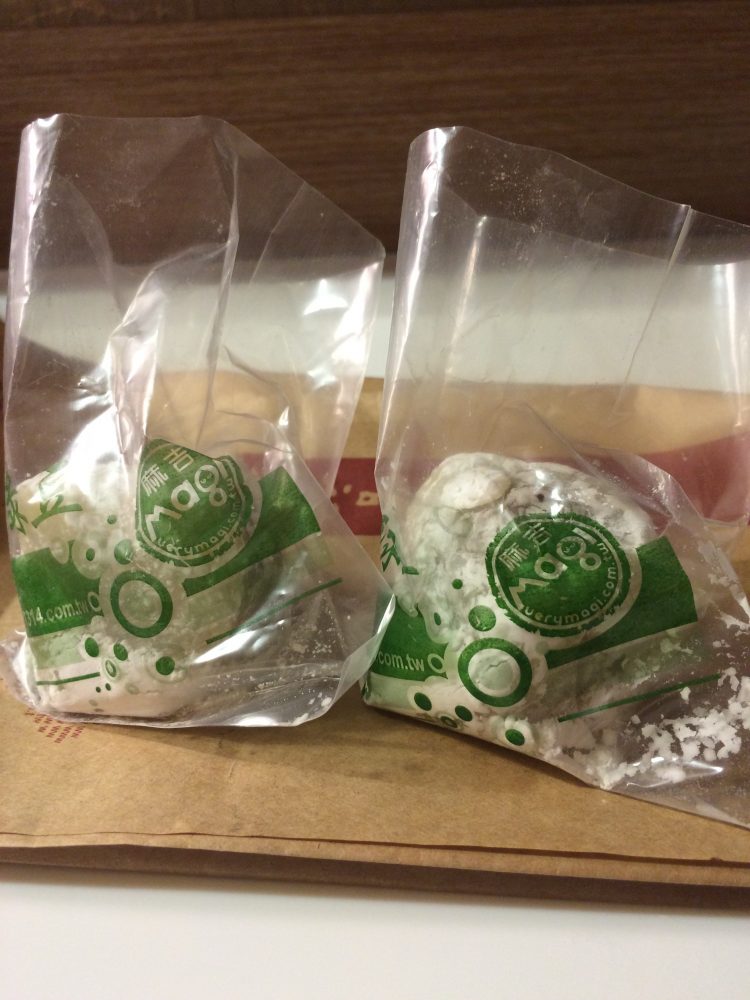 Pineapple cake shop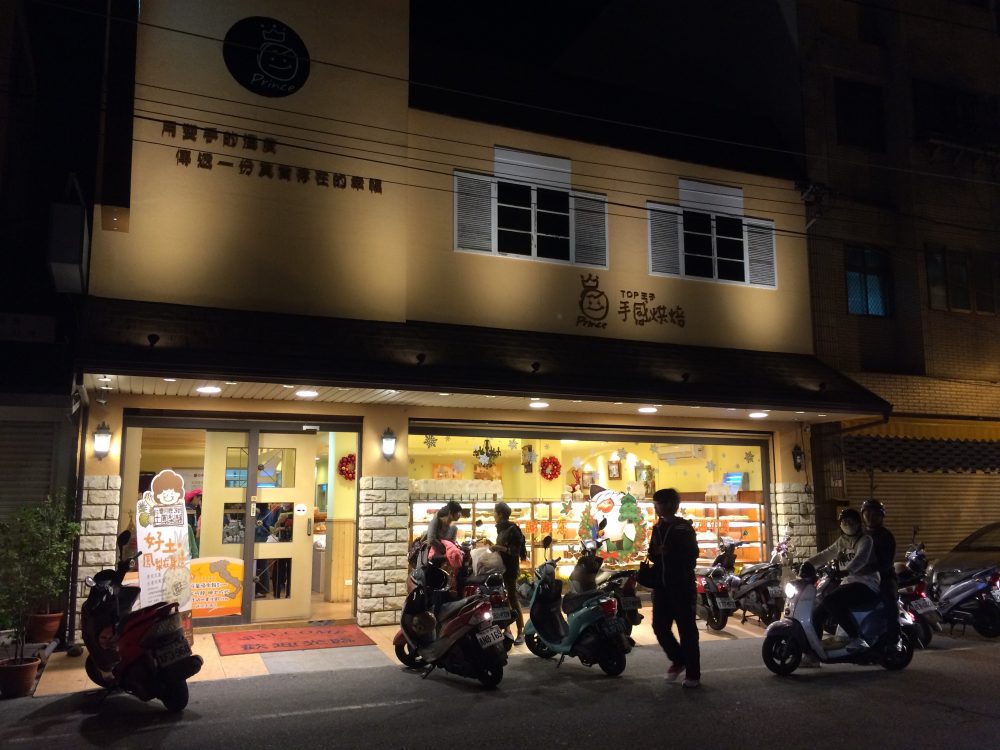 Night market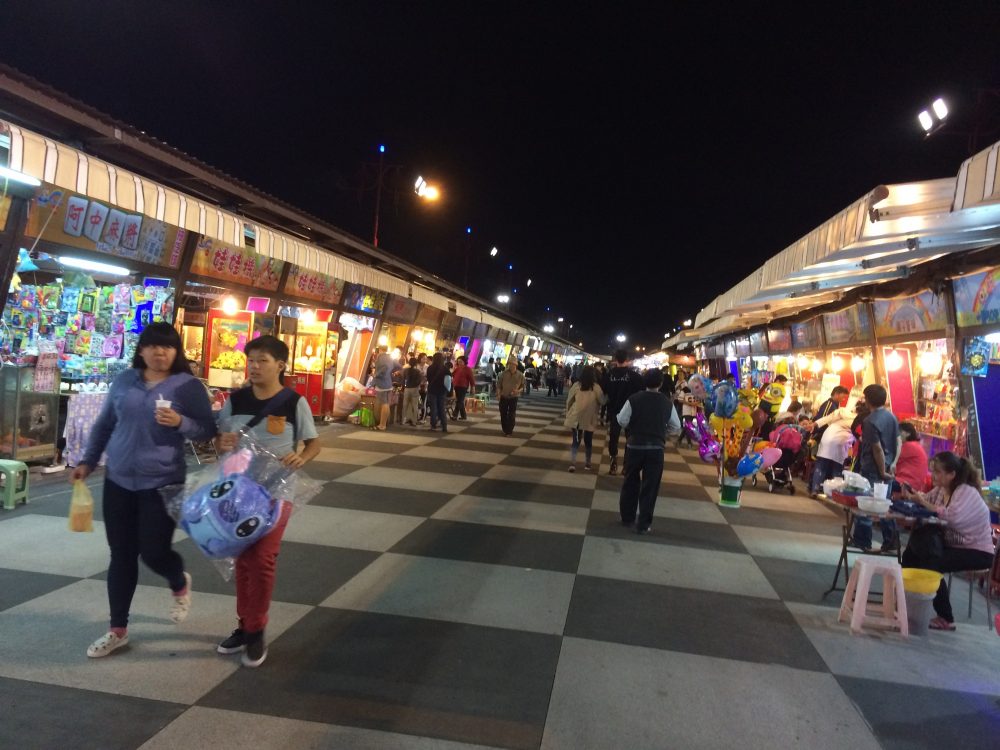 Game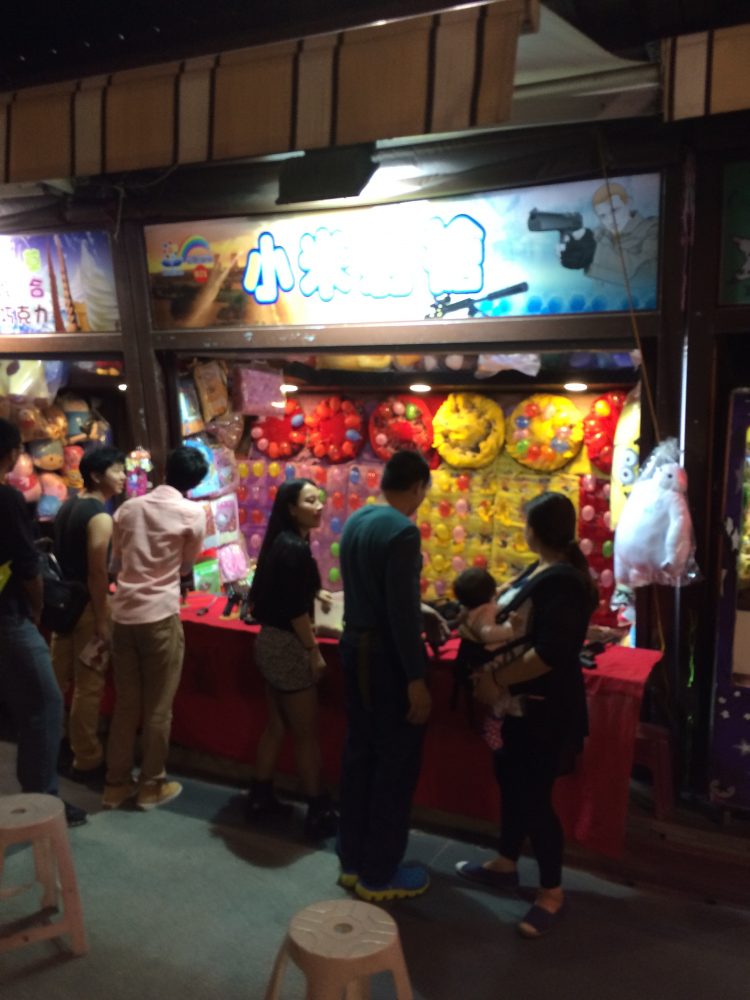 Variety shop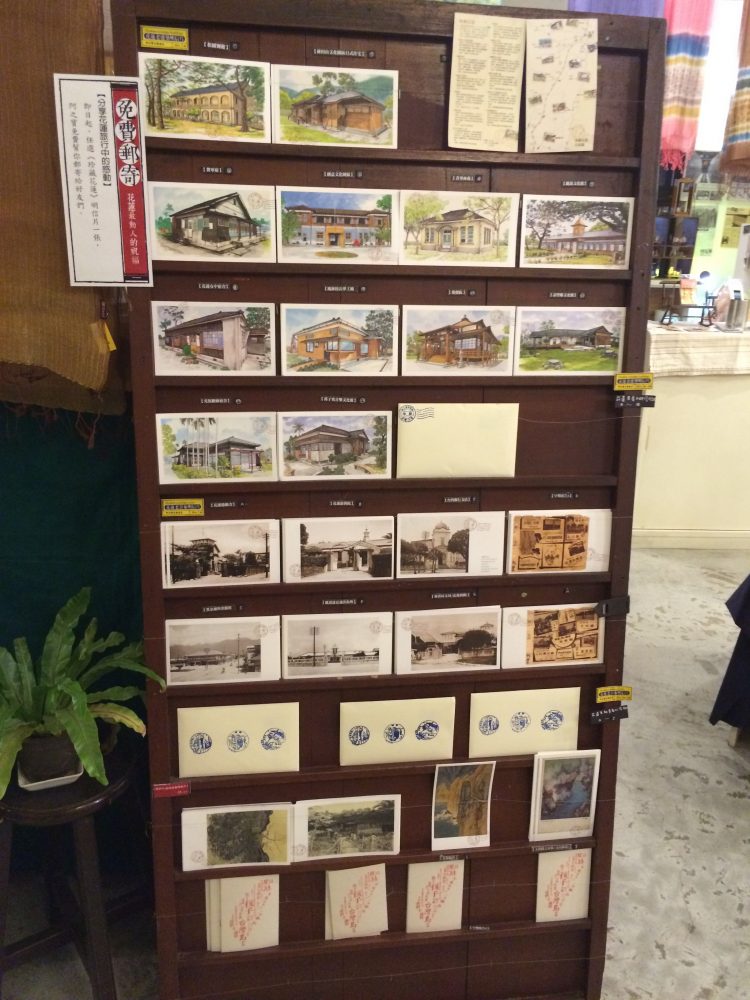 Nice post cards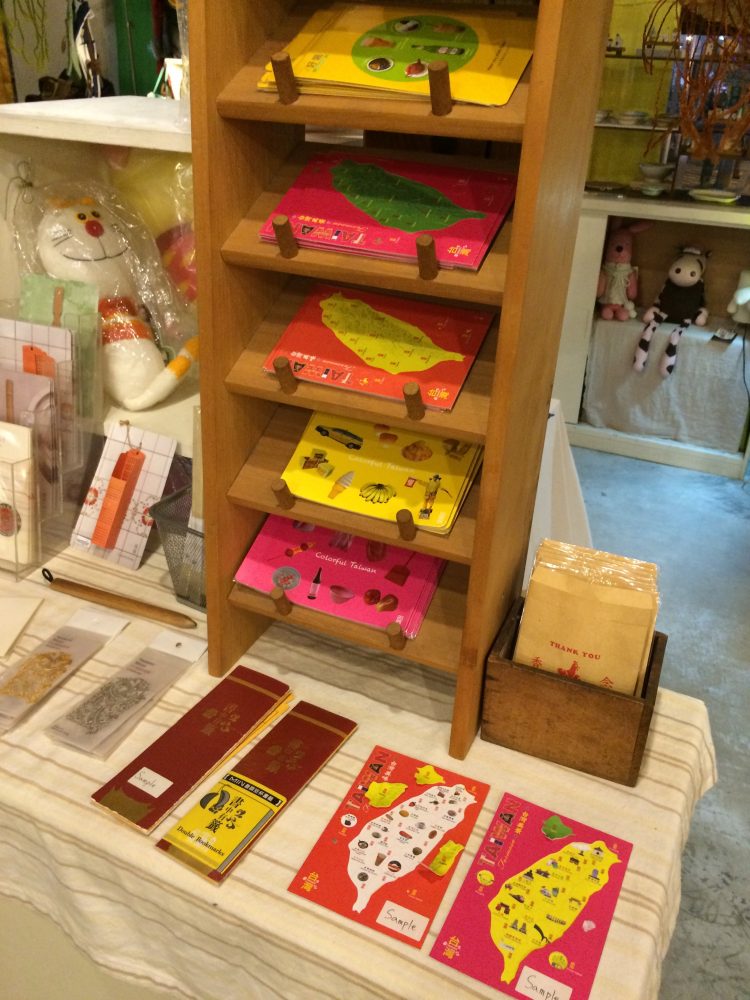 I bought this orange one. Map of Taiwan is drawn there.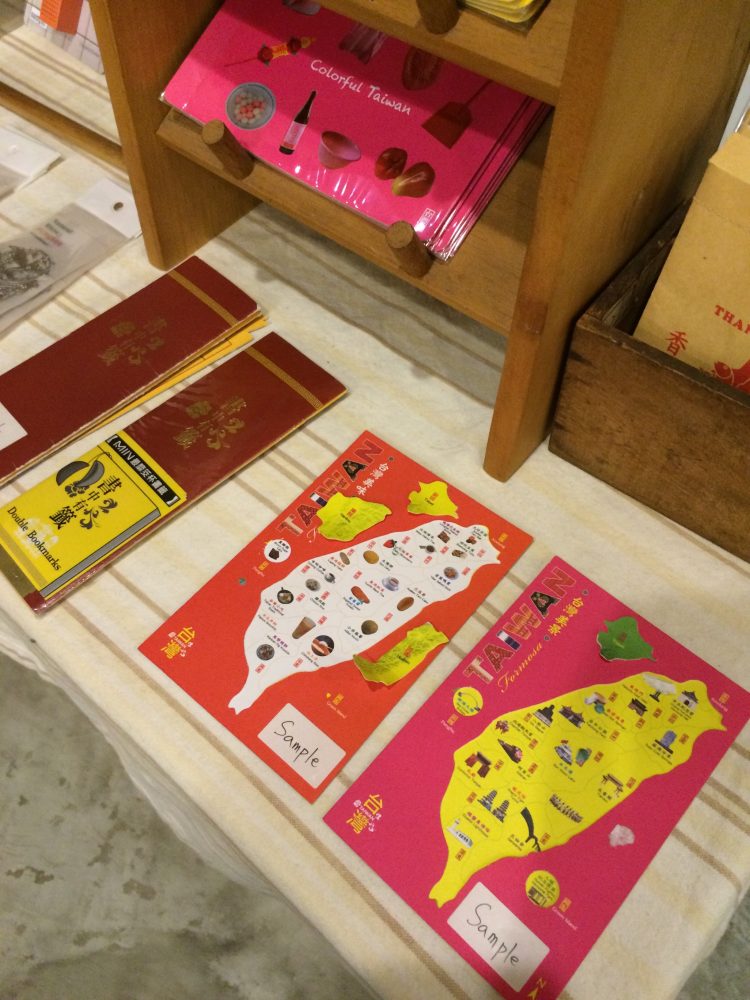 Noodle shop, seemed nice.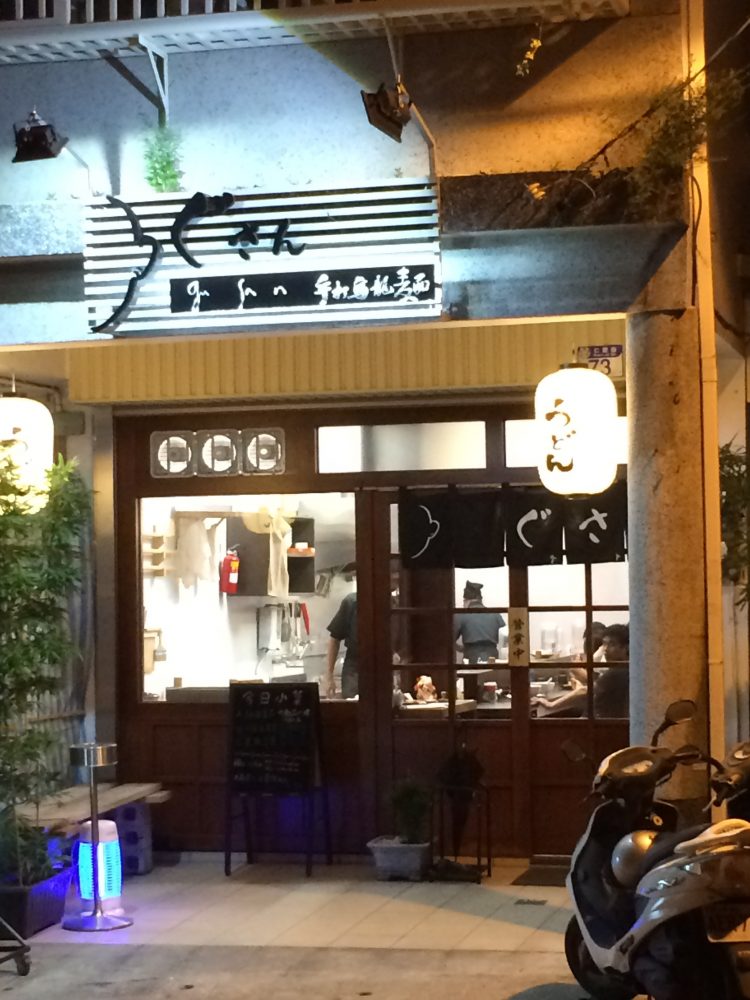 In the middle of the cycling, I found an exhibition hall village.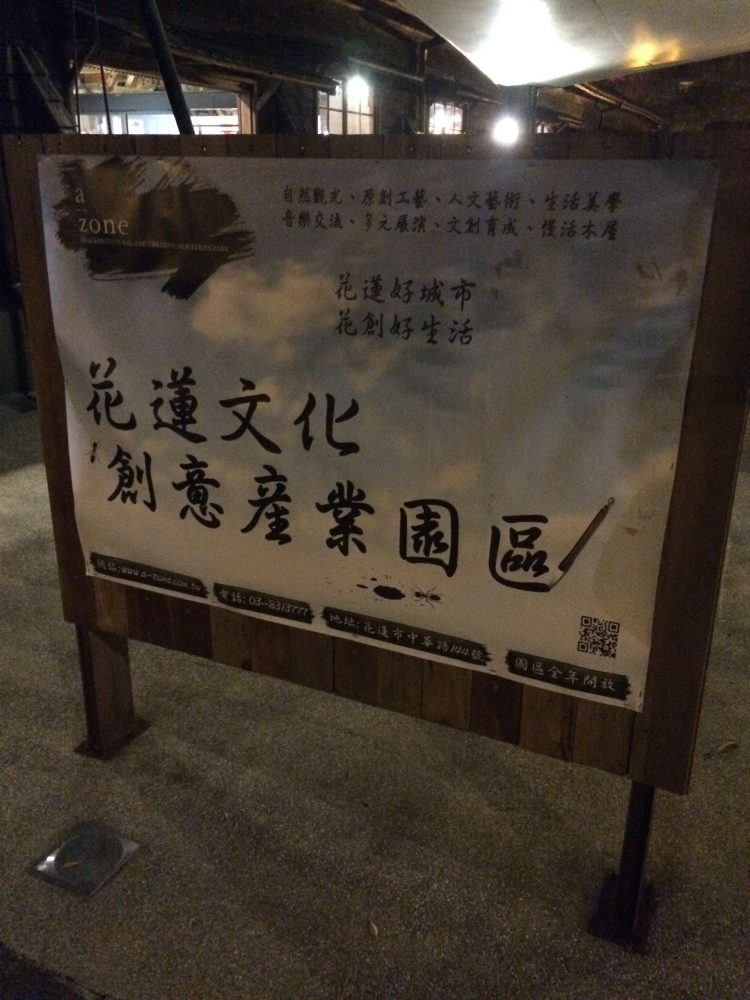 It was like this.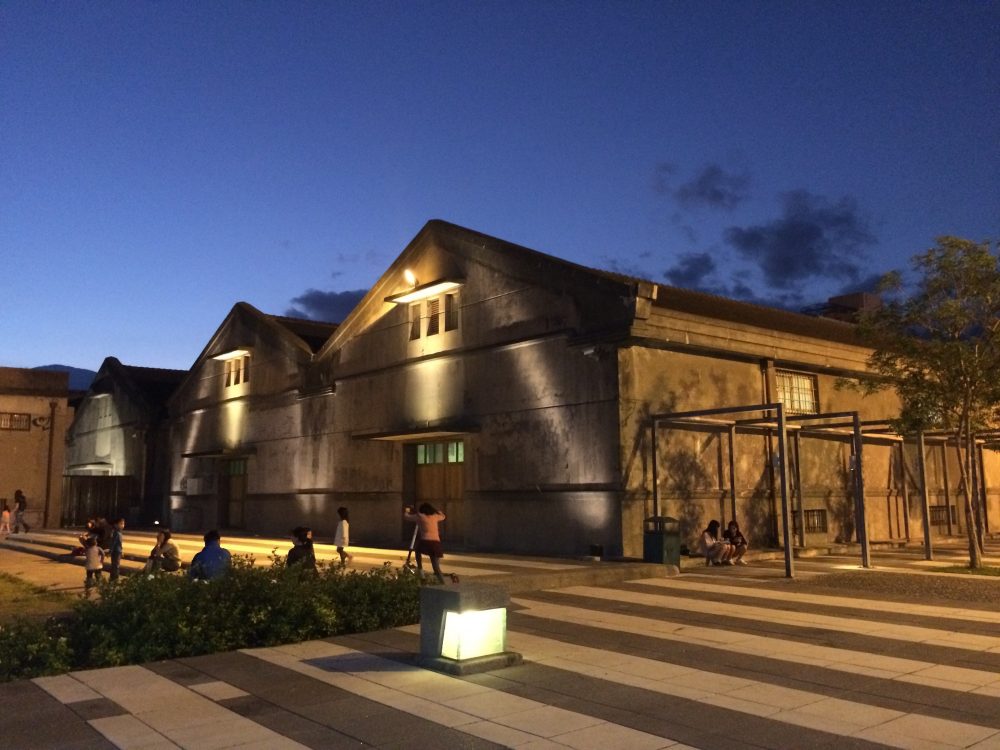 Hand made crafts such as accessories, bags, paintings, art crafts and etc… were exhibited in warehouses there. I couldn't take pictures as it wasn't allowed there but they were really nice to see.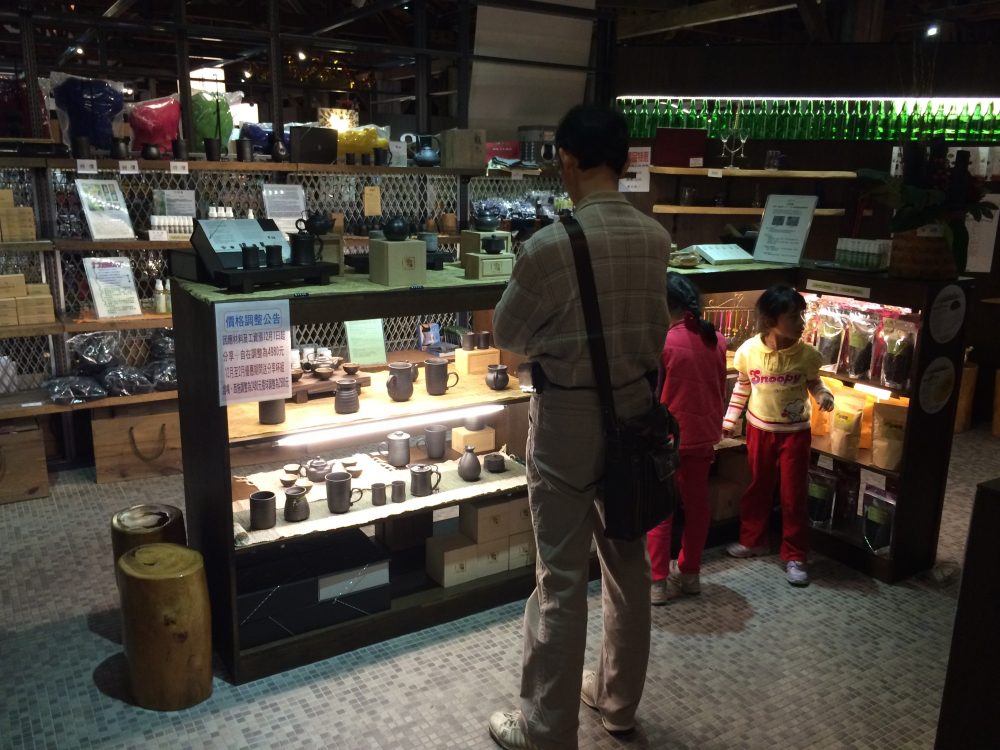 I like this atmosphere in dim light.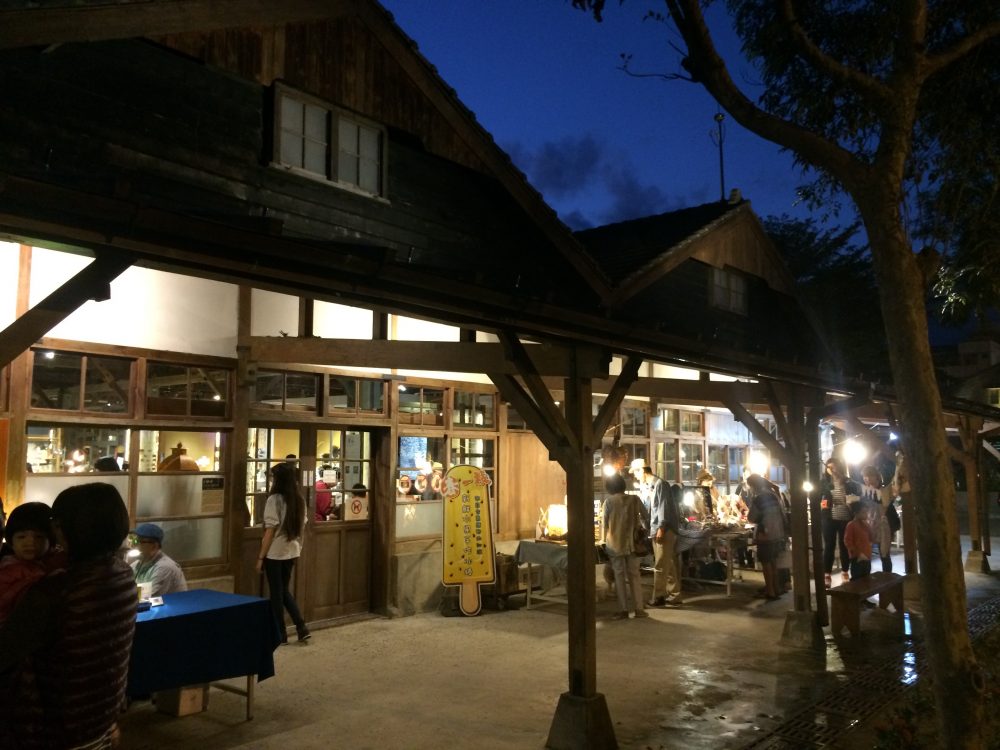 Popsicle display (I need to confess something later..)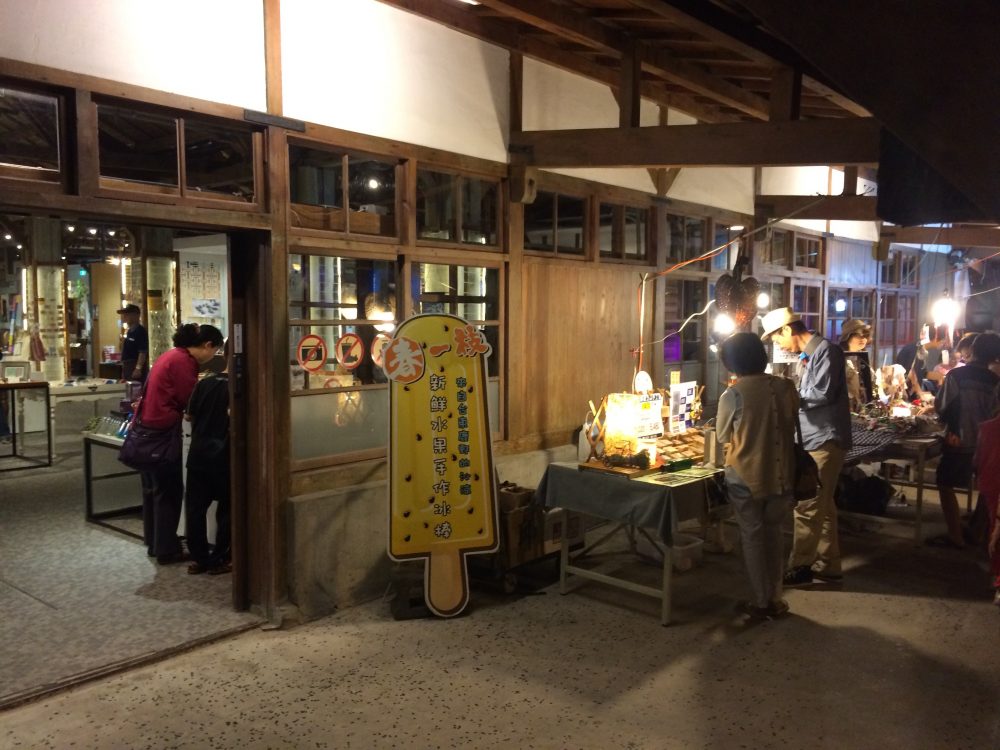 Market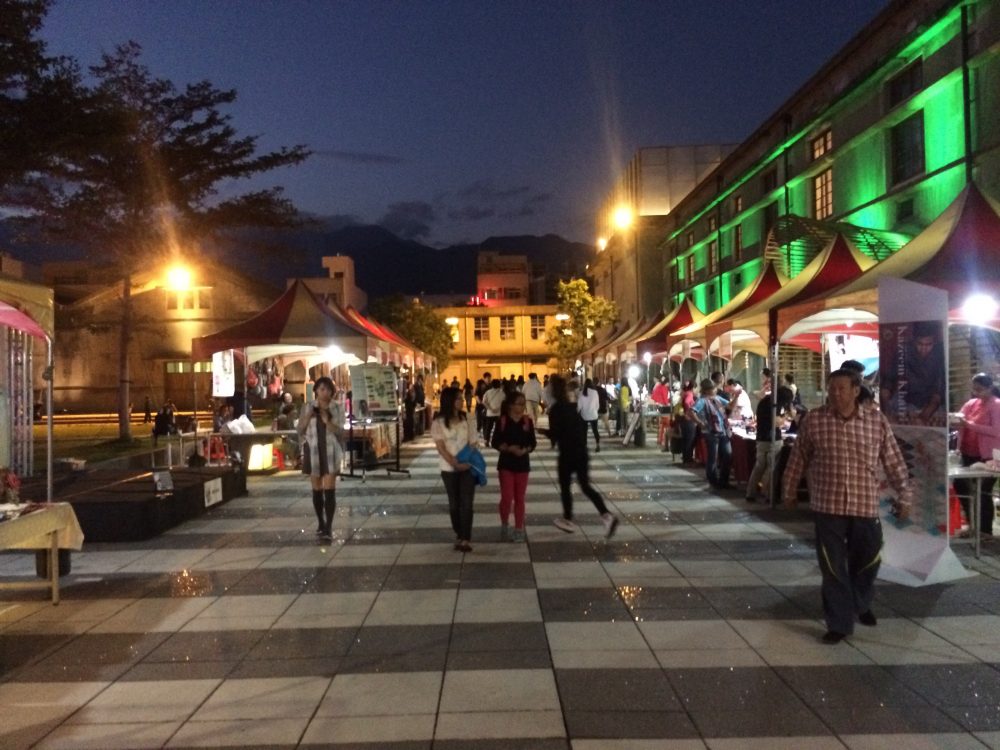 There was a bar stand run by a bartender and I could had alcohol in the real taste.
It was really lucky for me to find this place as it was not listed in my travel guide book.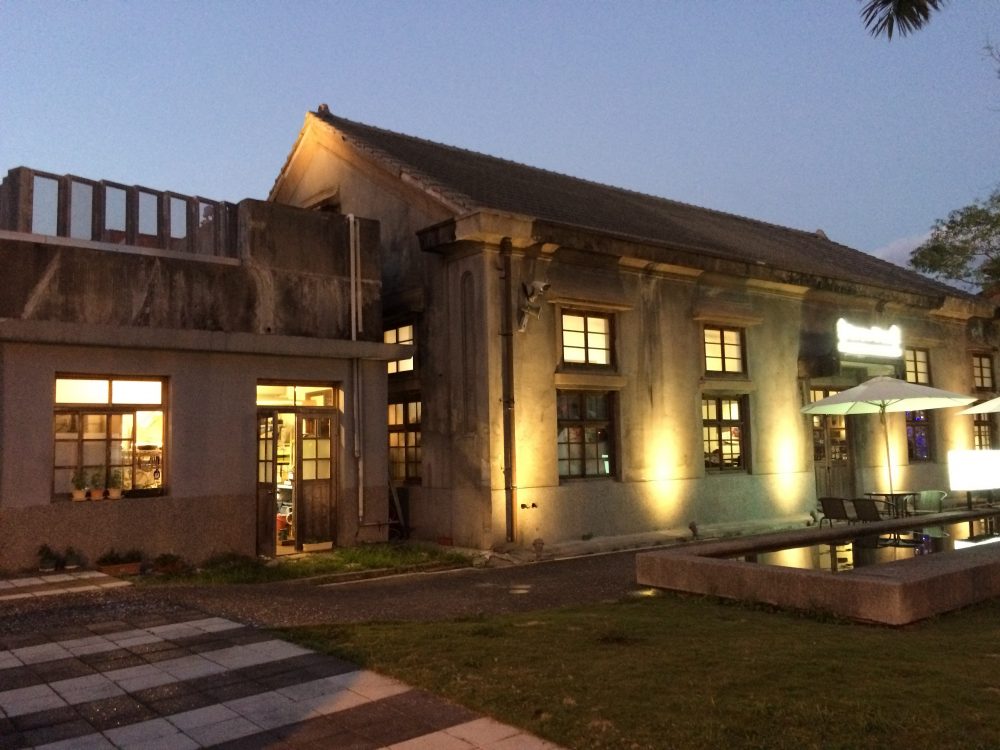 Exit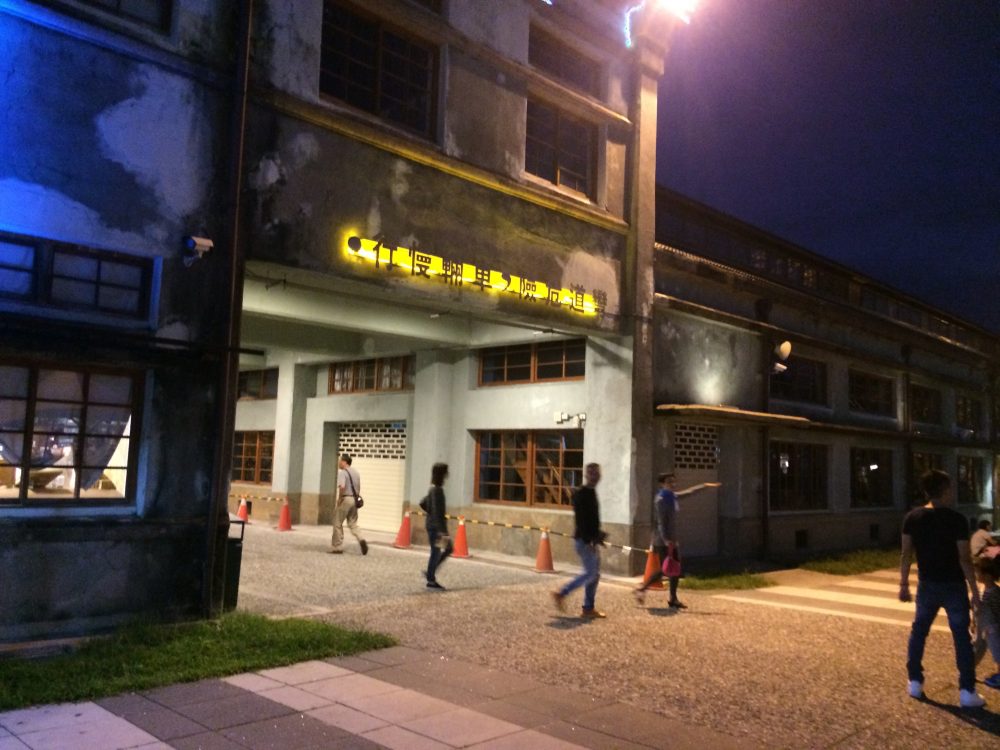 All of them were original, high sensed and interesting arts. One university student girl and her teacher showed and explained some crafts for me so kindly. They were from University of arts and told that those crafts there were made by students. Not only the crafts, the buildings were so beautiful. That was why I dropped by this place, it caught my eyes so strongly with its power. Exhibitions would be changed in a few weeks , I want to come again this place if I can come back Hualien next time.
What I bought in this place were those two there.
Pineapple book mark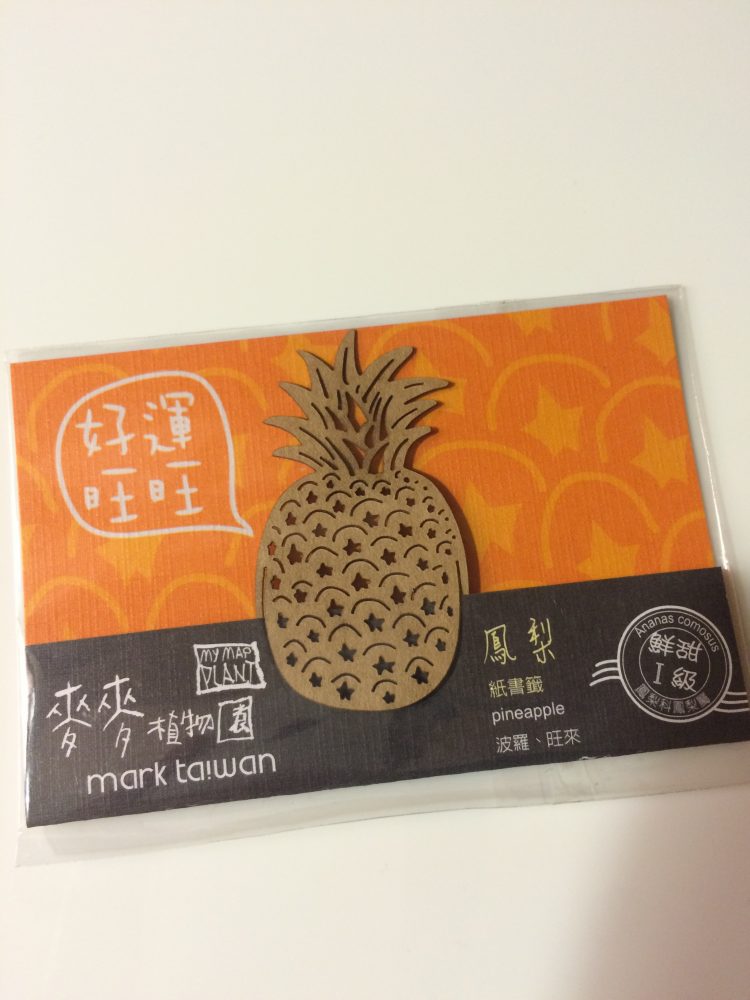 Popsicle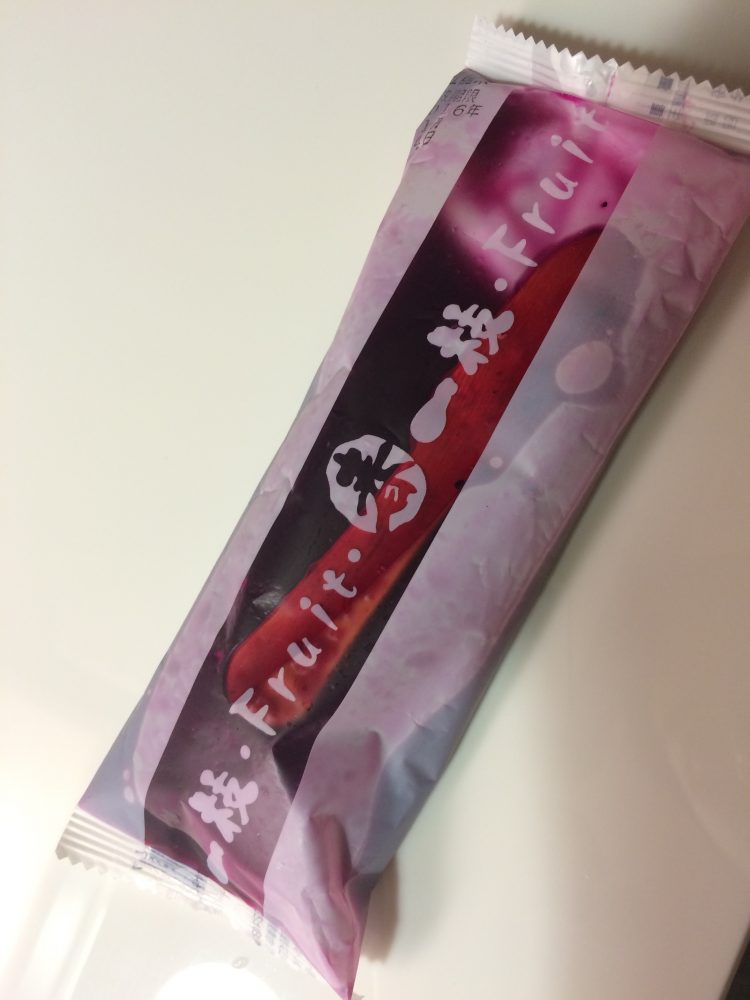 The popsicle melted down while I was preoccupied with crafts there. So sorry to ruin like this..
The pineapple bookmark was the best hit for me there. I badly love it . It was a small town but I love this place a lot as I could find such a nice exhibition village. Some nice coffee shops were attractive, too.
In the end, I found a fried curry bun stand near the village.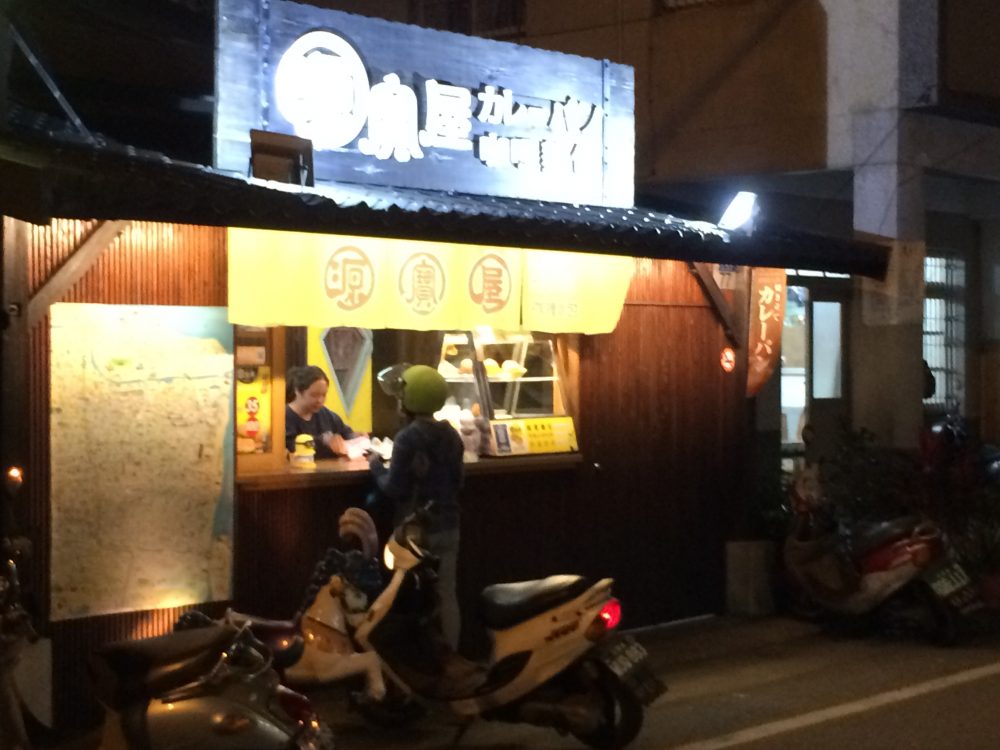 Nice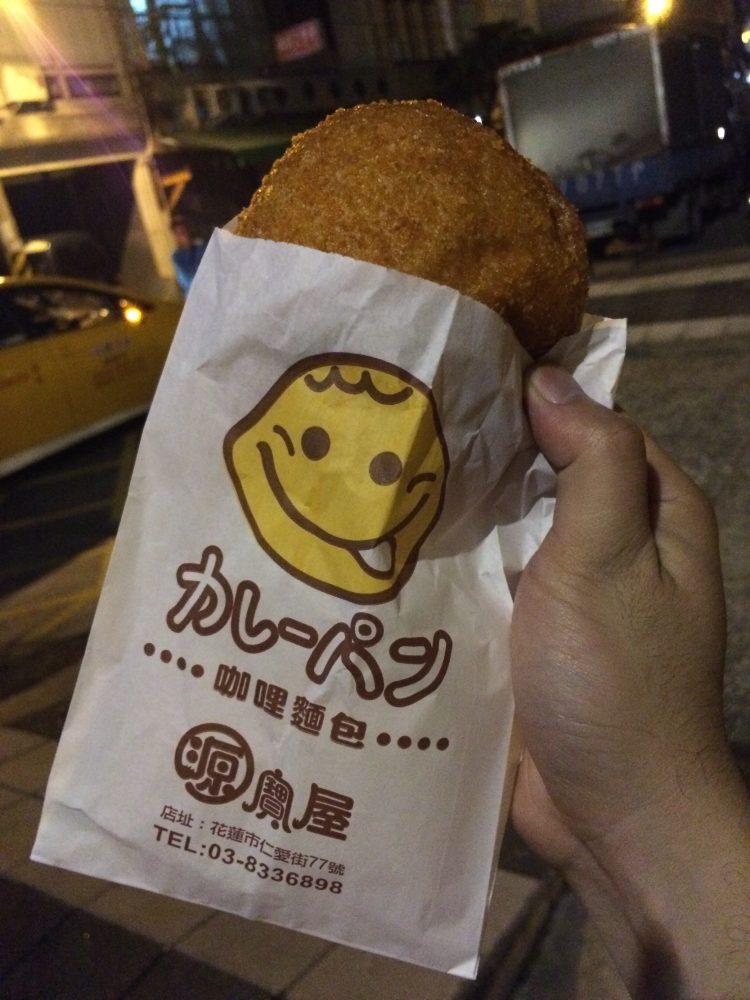 yummy..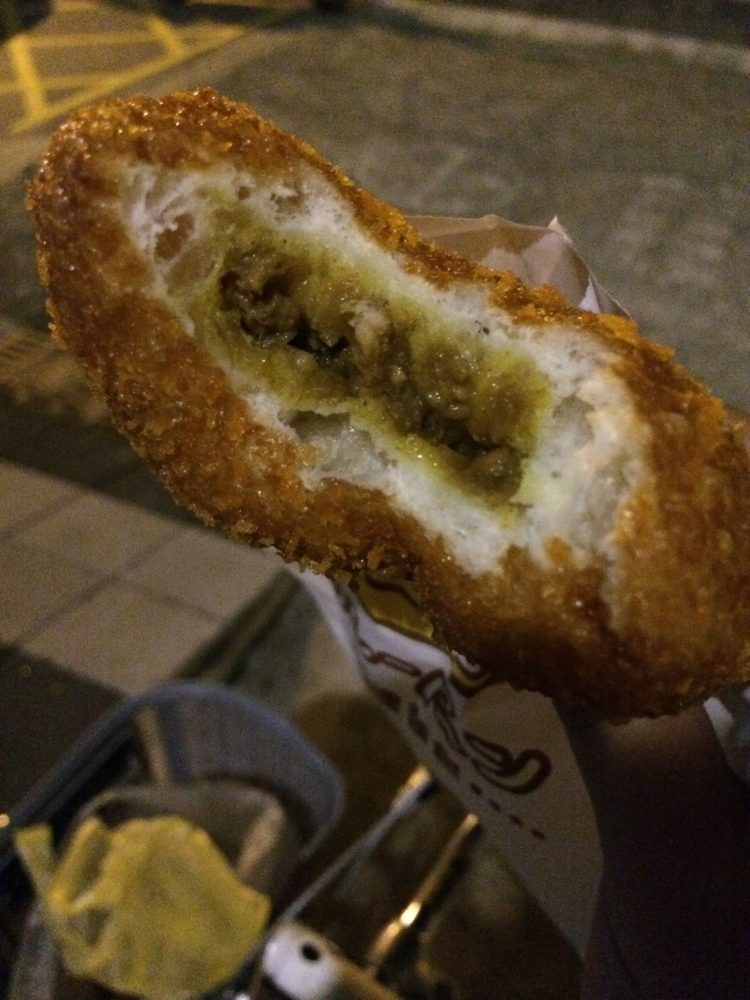 Slept at my favorite hotel so peacefully.