I walked the beach in the morning to sear into my memory.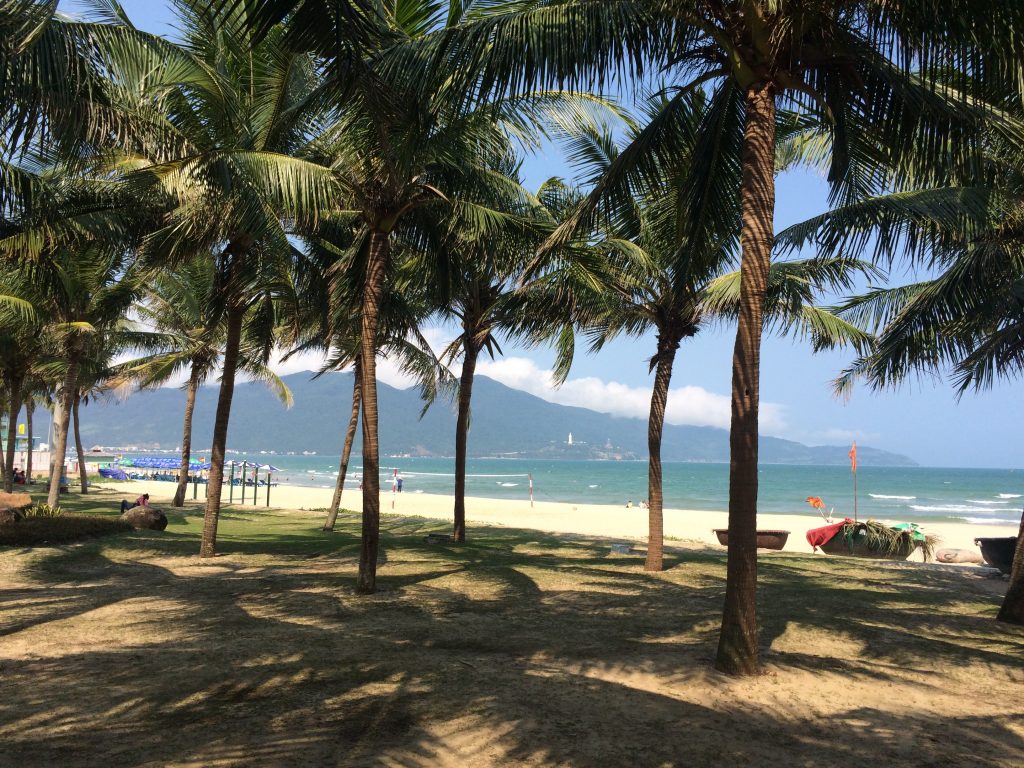 Da nang, it's still not developed and nothing much is waiting there for tourists in beach itself but still it's definitely would be a nice place to visit cause there are some places to visit like Hoi An in not far in distance.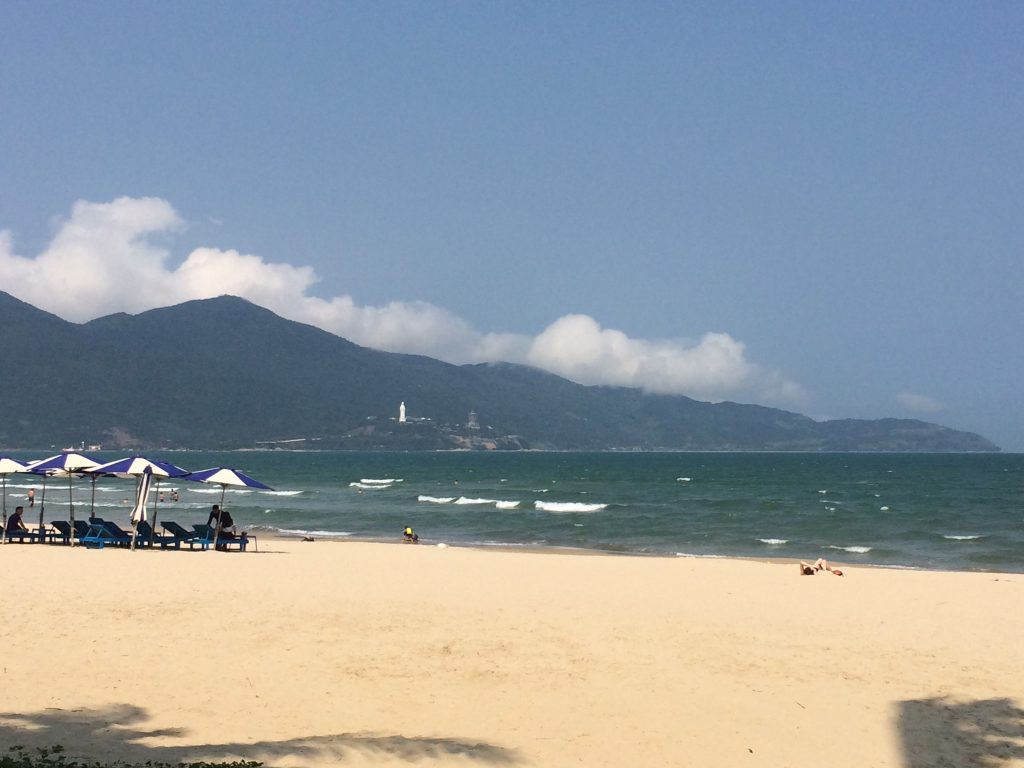 I enjoyed waking around Da nang and relaxed at some coffee shops today. Not a busy special day but such a slow peaceful day is nice for me.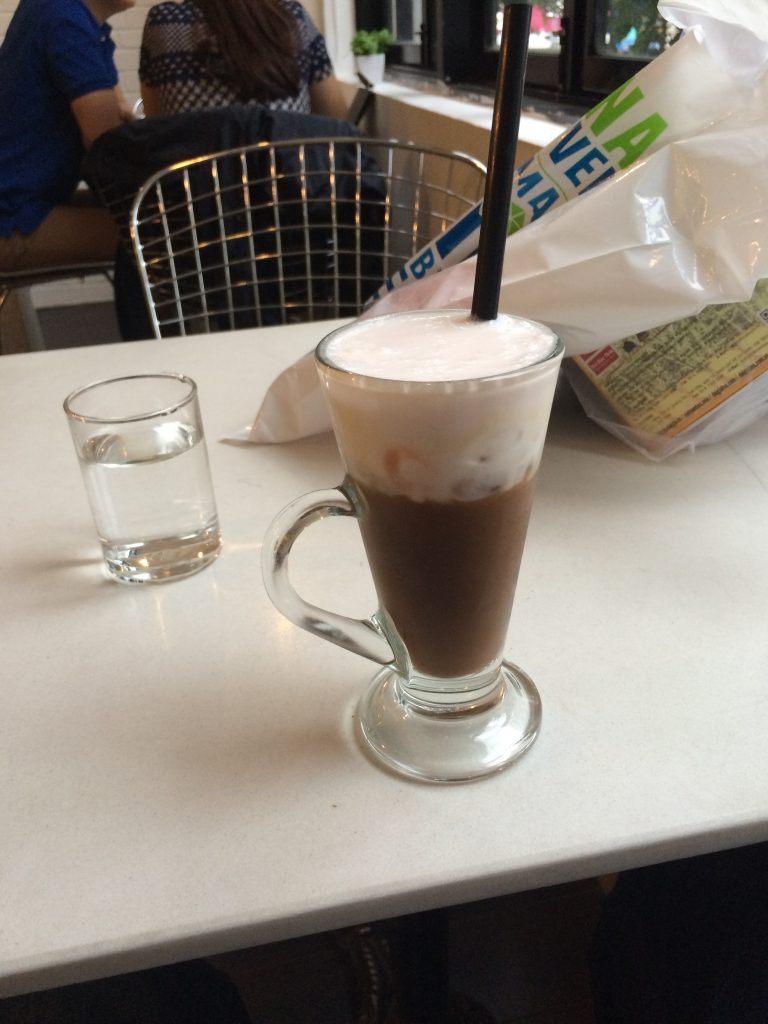 Great to relax at a cozy cafe like this.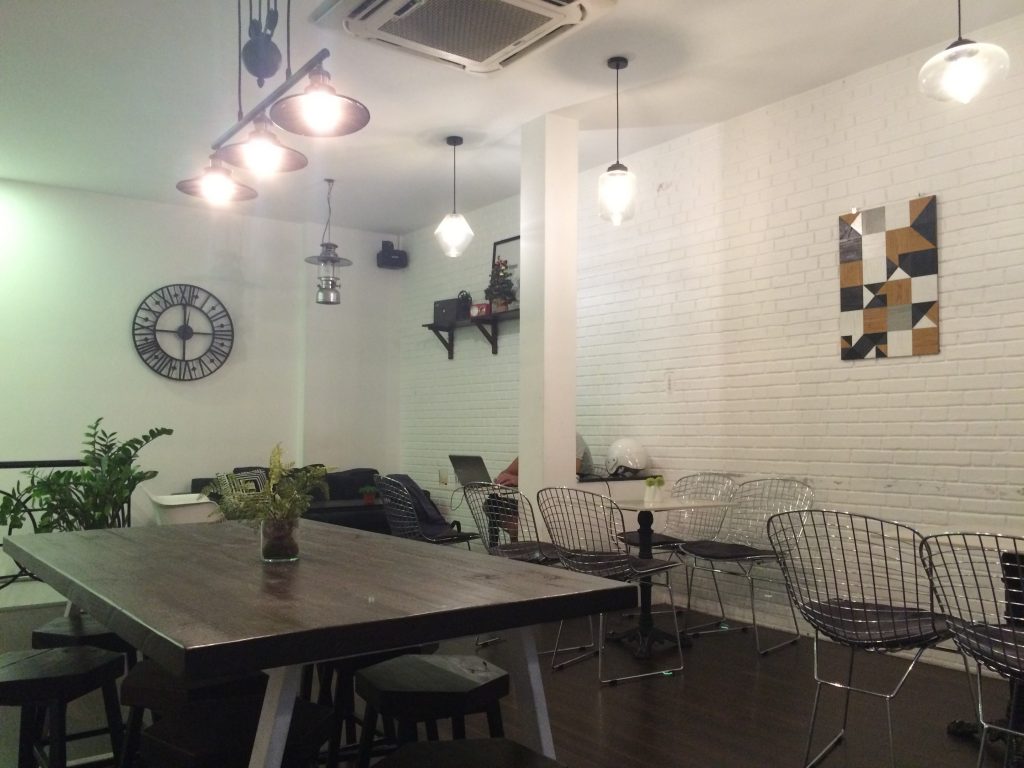 This is a bridge I saw at night. It has shape of a dragon which has its head at the end of it. Hard to see in this picture but I will take a nicer one next time.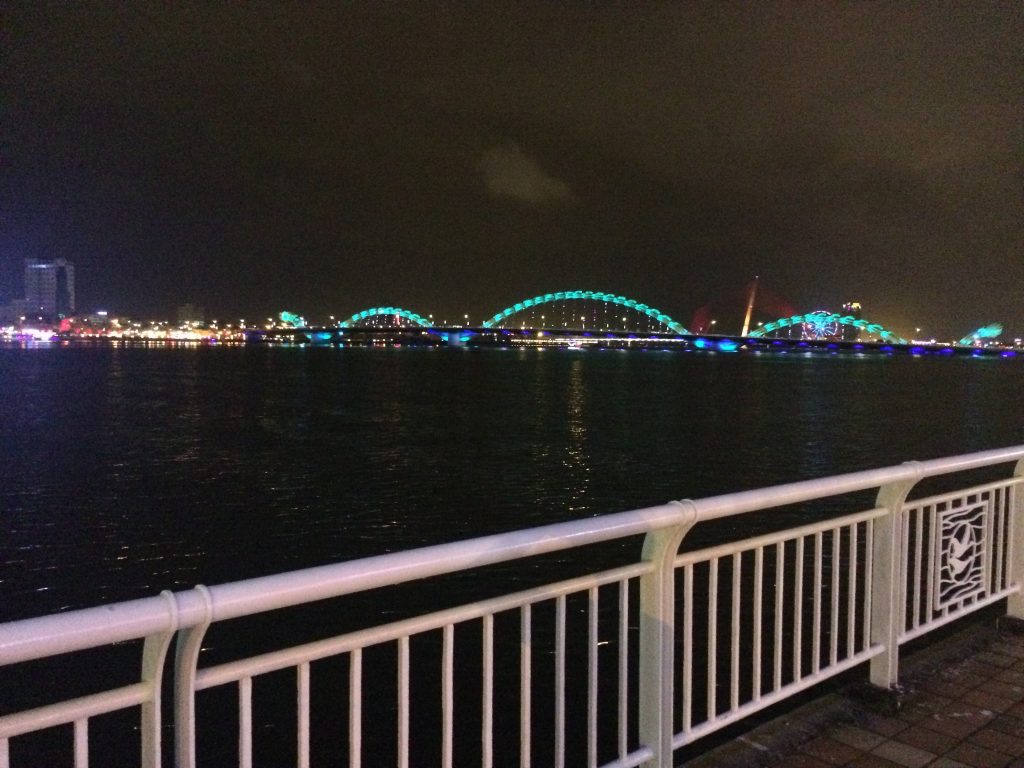 After that, I bought a pack of ground coffee at this souvenir shop.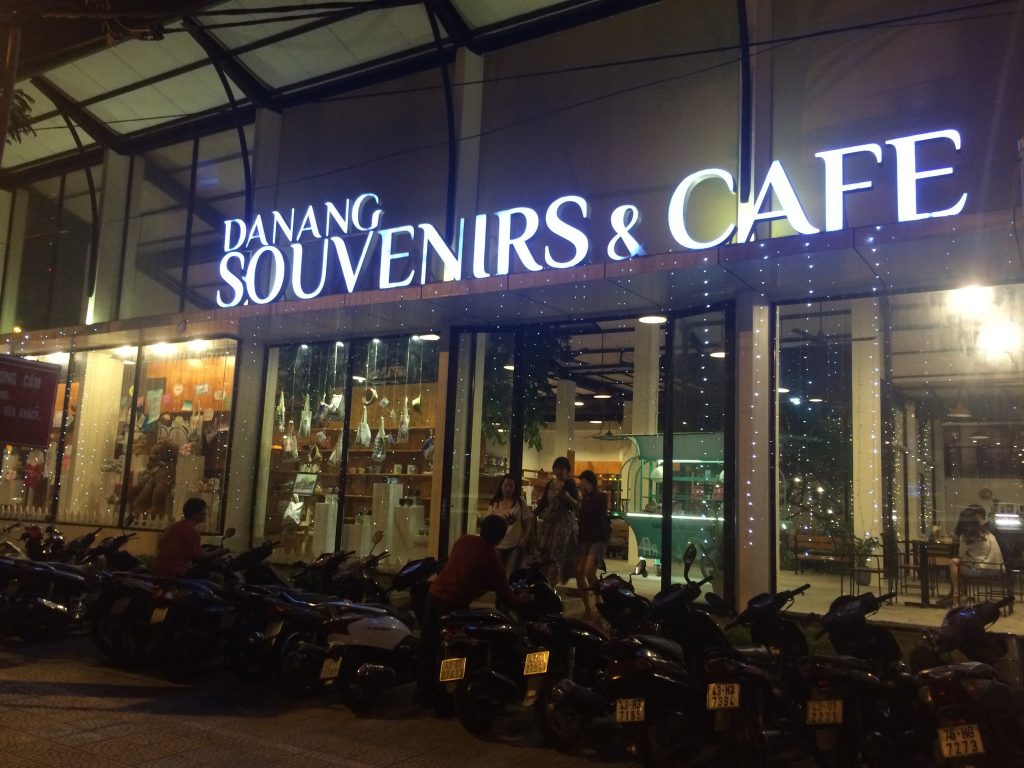 The taste was surprisingly aromatic and now I'm a big Vietnamese coffee fan. In the end of a day, I had dinner at this fancy restaurant.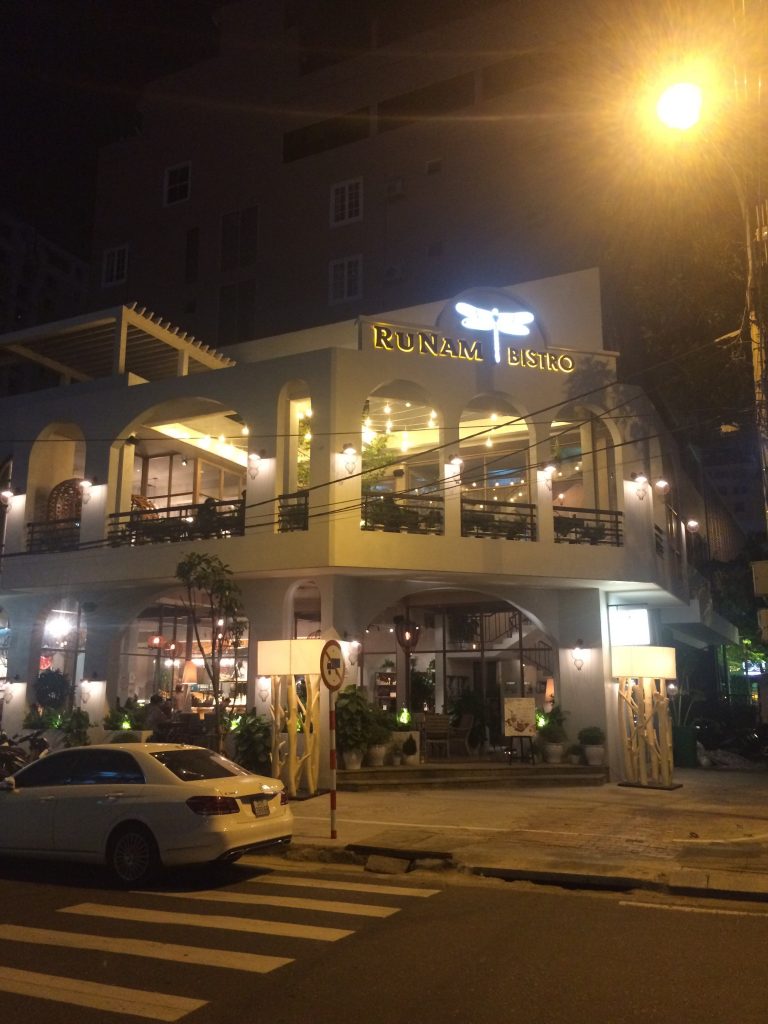 Beautiful wrap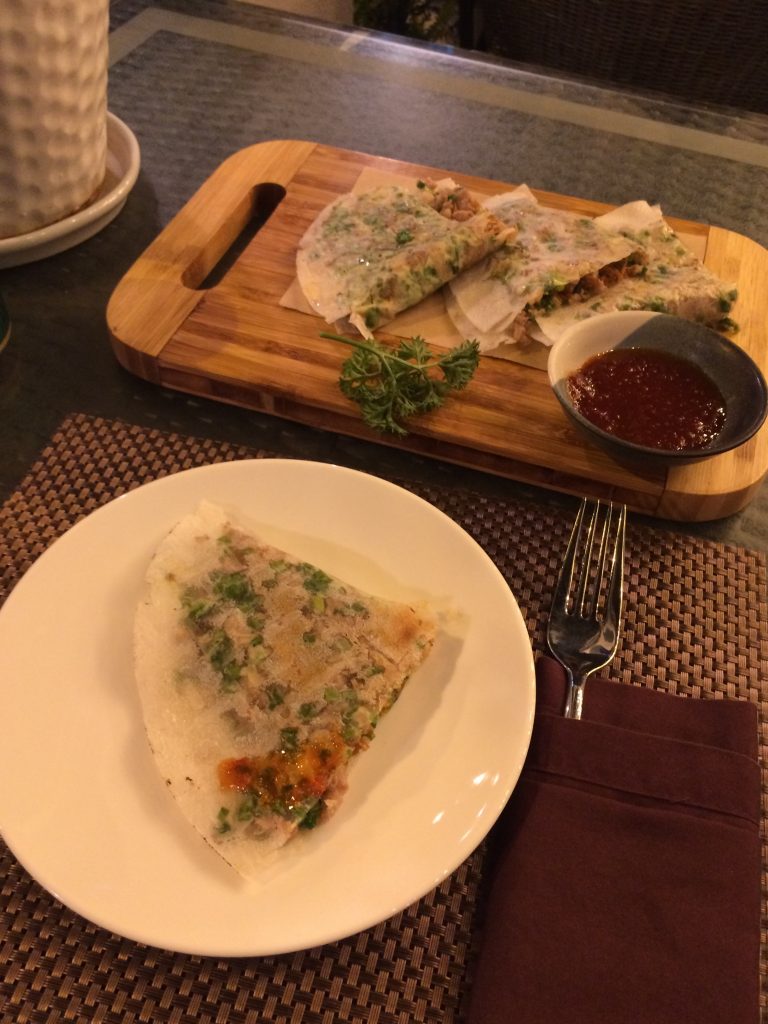 Another beautiful plate, so artful.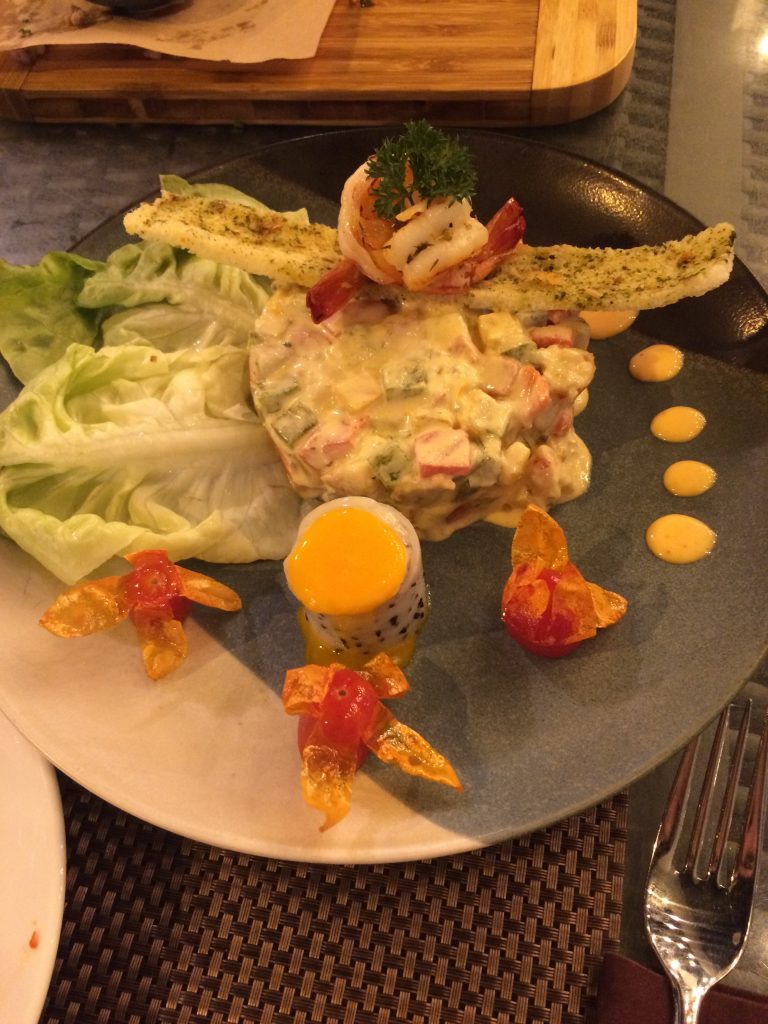 Vietnam coffee and cake for dessert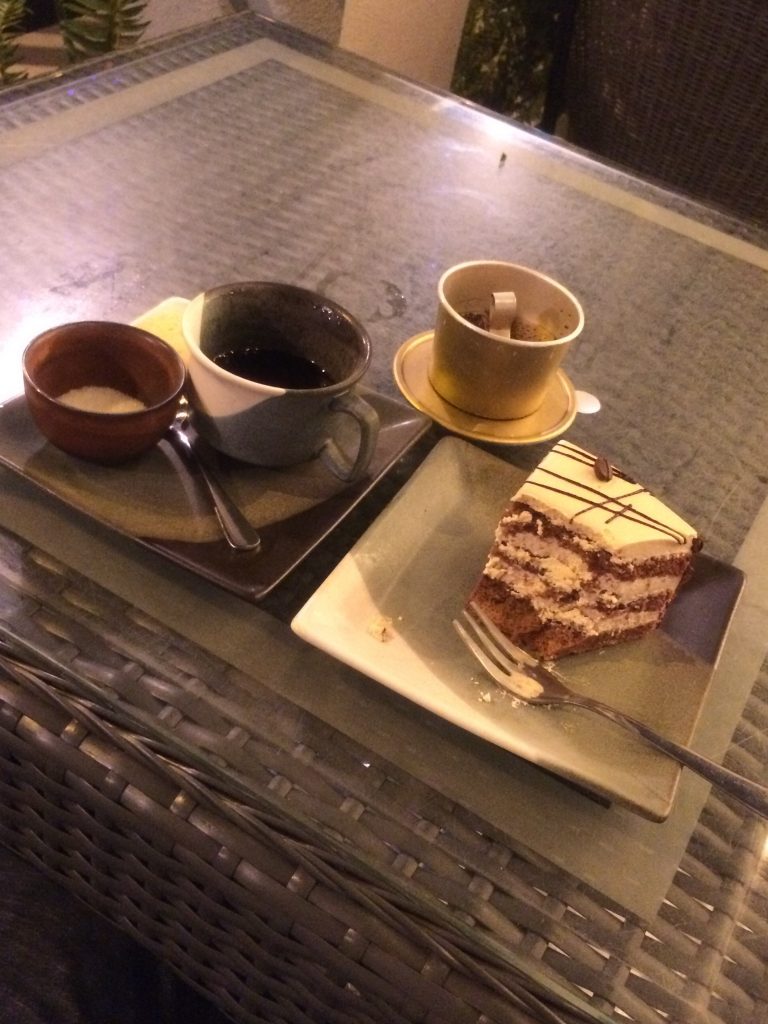 It was really a good travel to know about Da Nang this time. I want to discover something nice one by one like this in this world.
– END –