Da Nang, it's a secret beach resort in Vietnam where has not been discovered by too many foreign tourists yet. I decided to visit this place to feel something fresh and new. Arrived at my hotel at evening, I had dinner at a nearby restaurant.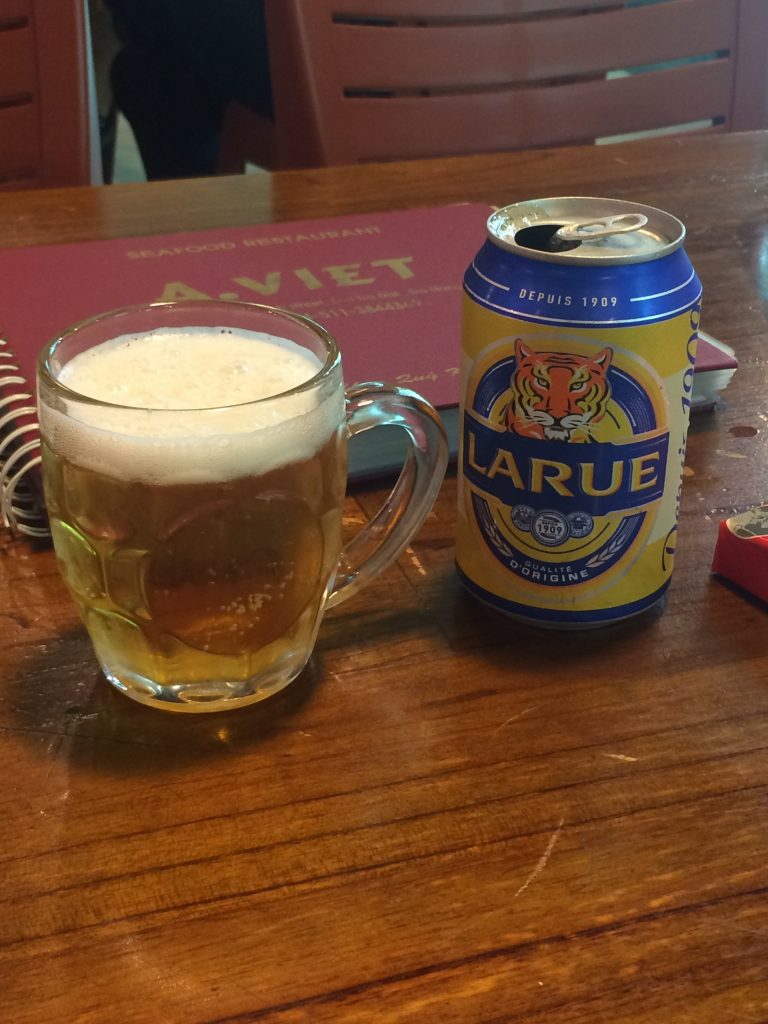 It was a seafood restaurant.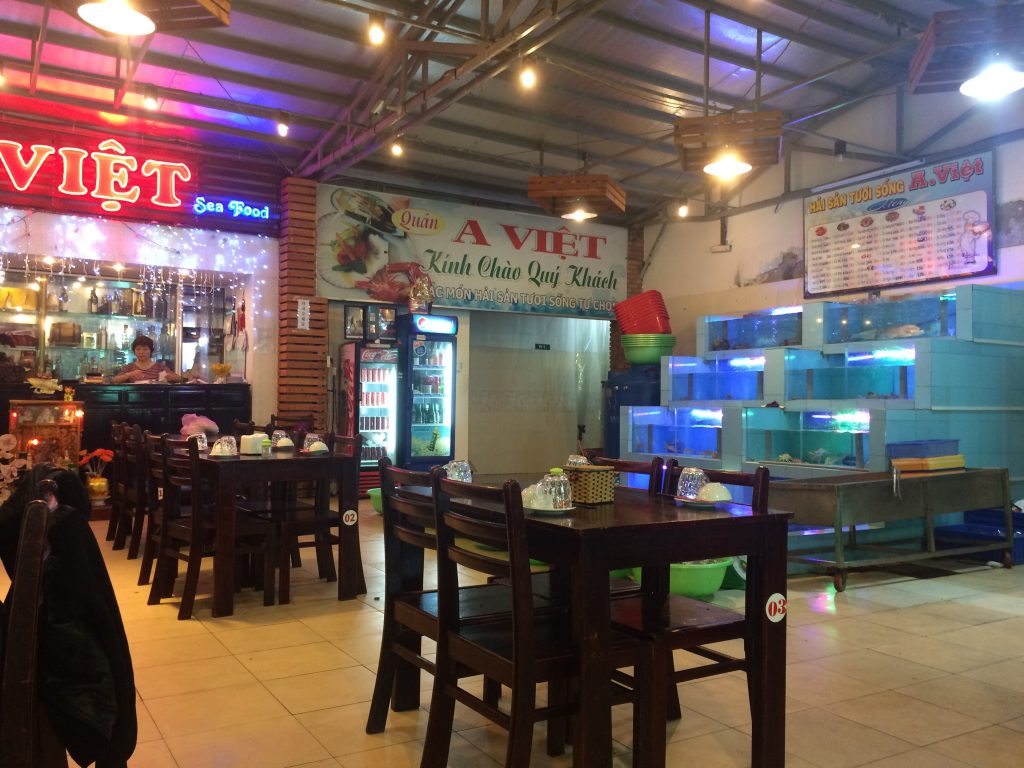 Ordered leek fried rice.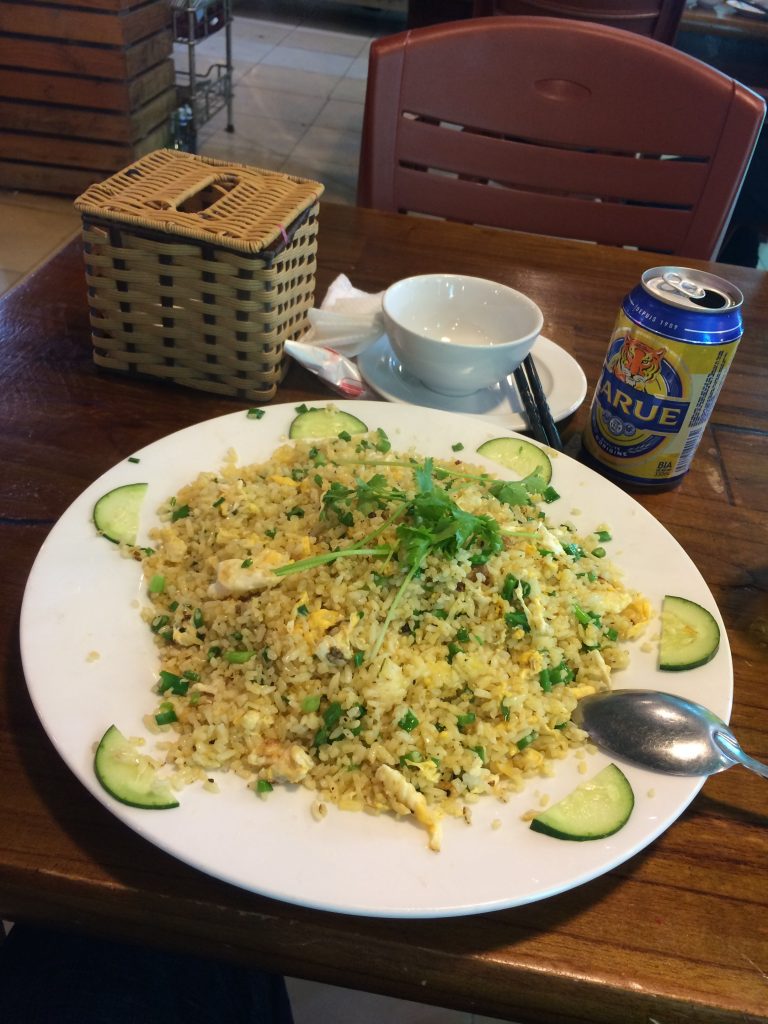 I don't eat fried rice often but this tasted so good. Green makes it look fresh and goes well with beer greatly. And pineapples fish soup followed.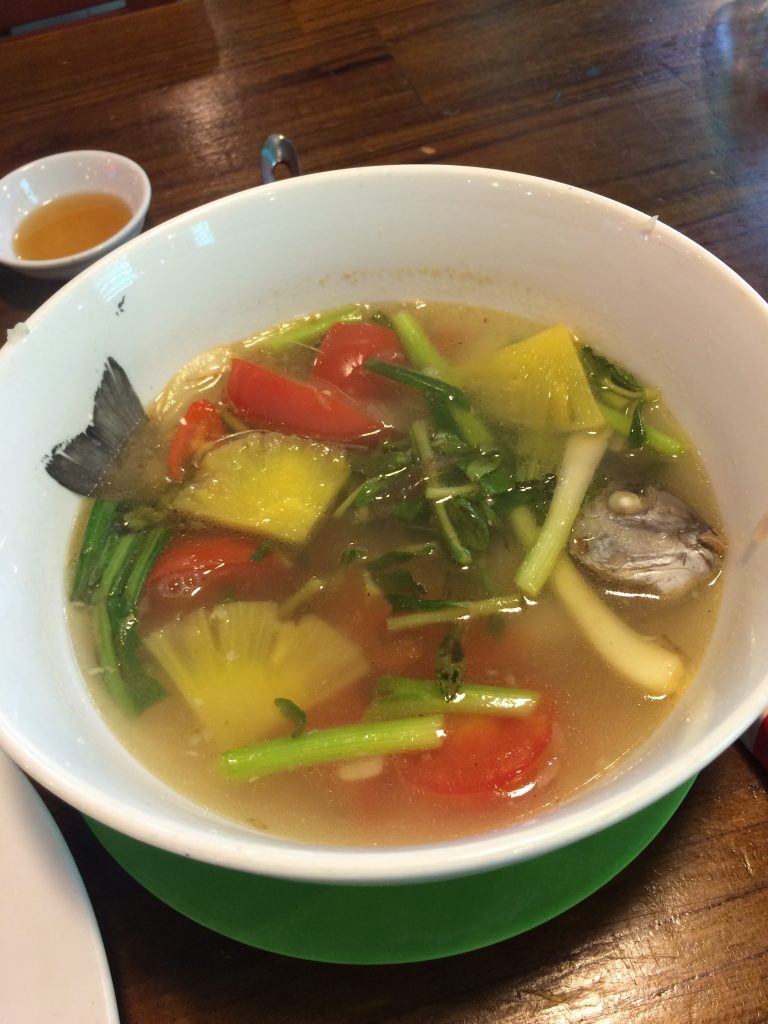 It looked wow and tasted yeah. Such combination made me fun and happy. I convinced again that I should visit foreign countries more often when I have time to refresh my feeling and drive myself all right. It's always fun to feel something different and new in foreign countries and it doesn't need to be something big but just having local food at budget restaurant is enough.
After that I came back to my hotel. There was a roof top swimming pool in quite relaxing mood. I could overview the sea from there but it was dark so I couldn't take a nice picture.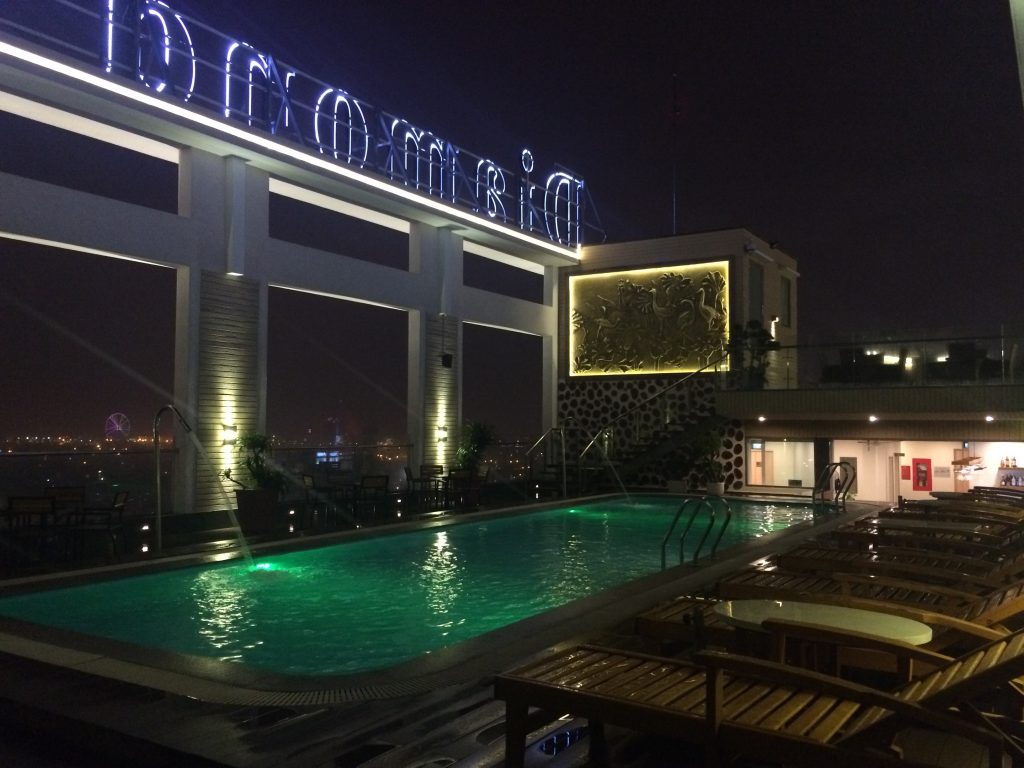 Opposite side view was like this.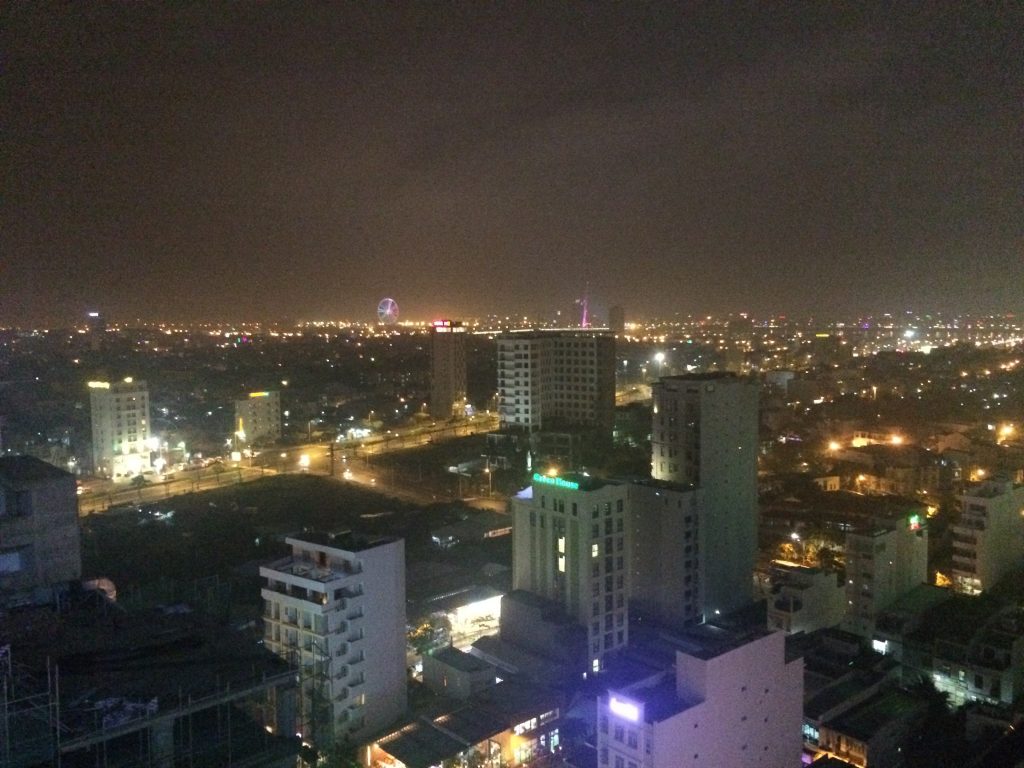 And I could also see night beach from there.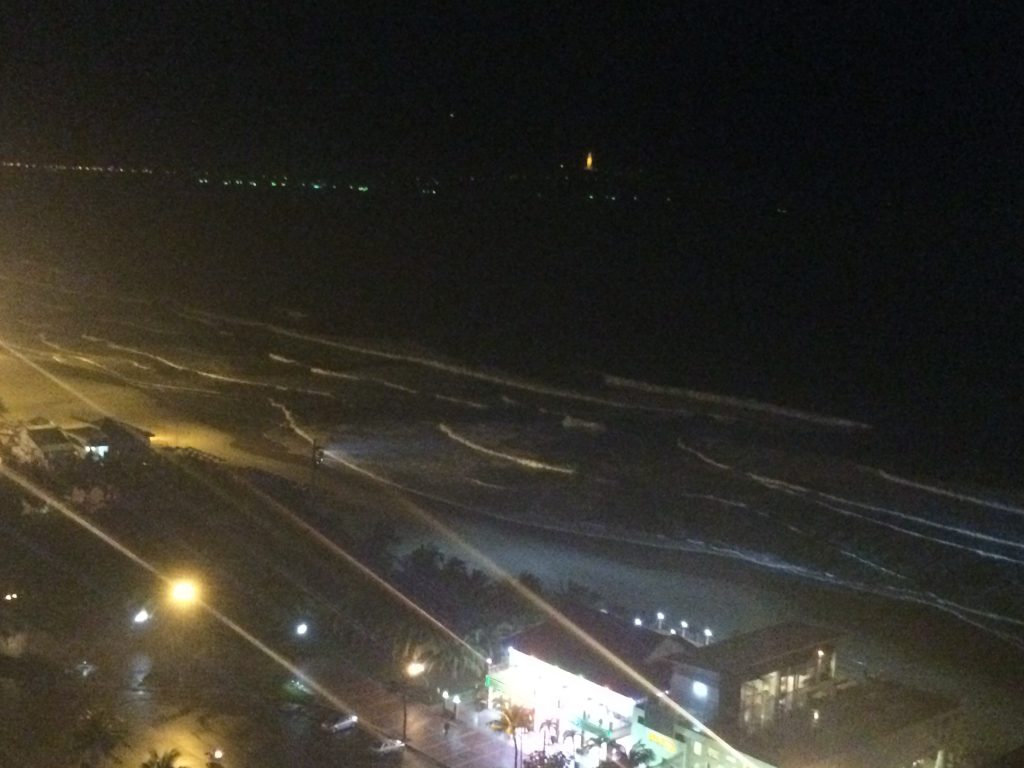 I just relaxed at the restaurant and slept peacefully today.