Morning, sunshine, blue sky, summer wind and….beach!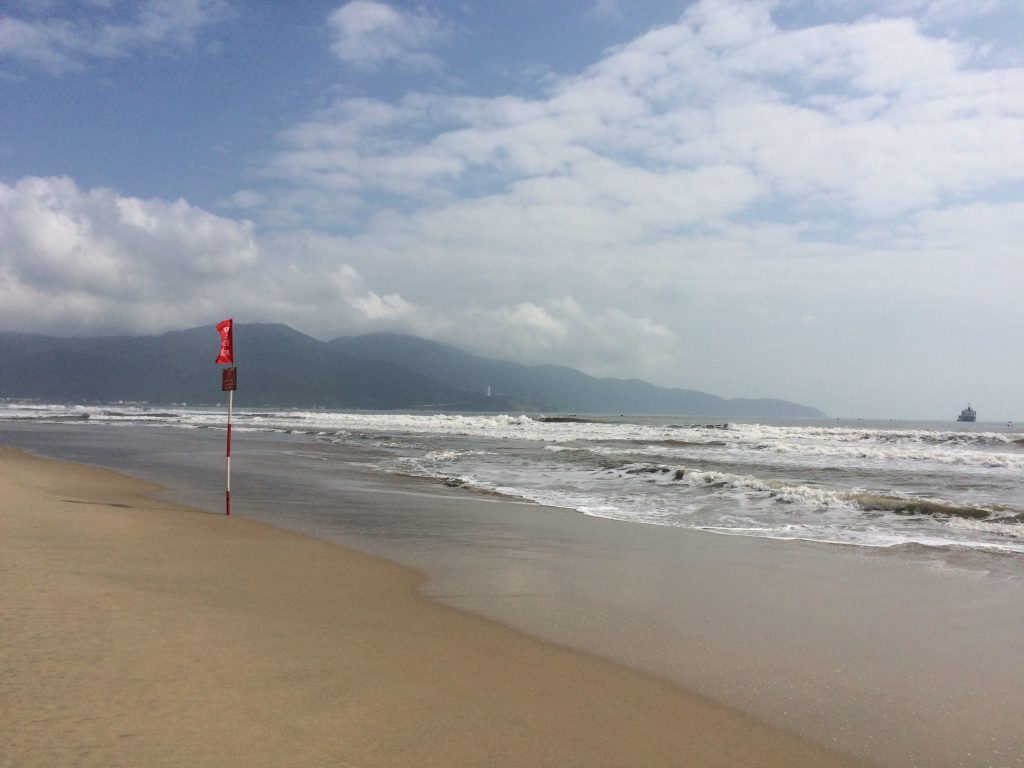 Nice weather today.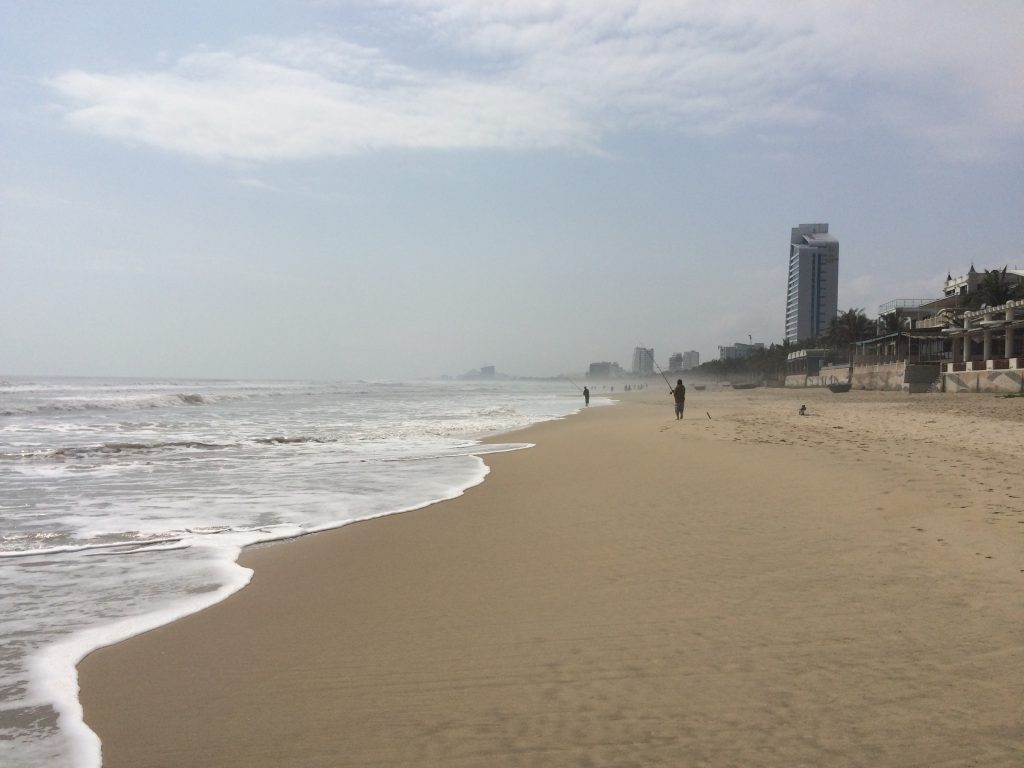 I walked up in the morning and walked along the beach side which was spread just very in front of my hotel. Open unbreakable view, the air, ocean, nothingness washed my mind and took me to the new summer. I decided to visit old town called Hoi an today which is famous for beautiful lanterns at night. Taking a taxi to a bus stop, I changed to this yellow mini bus to go to Hoi an.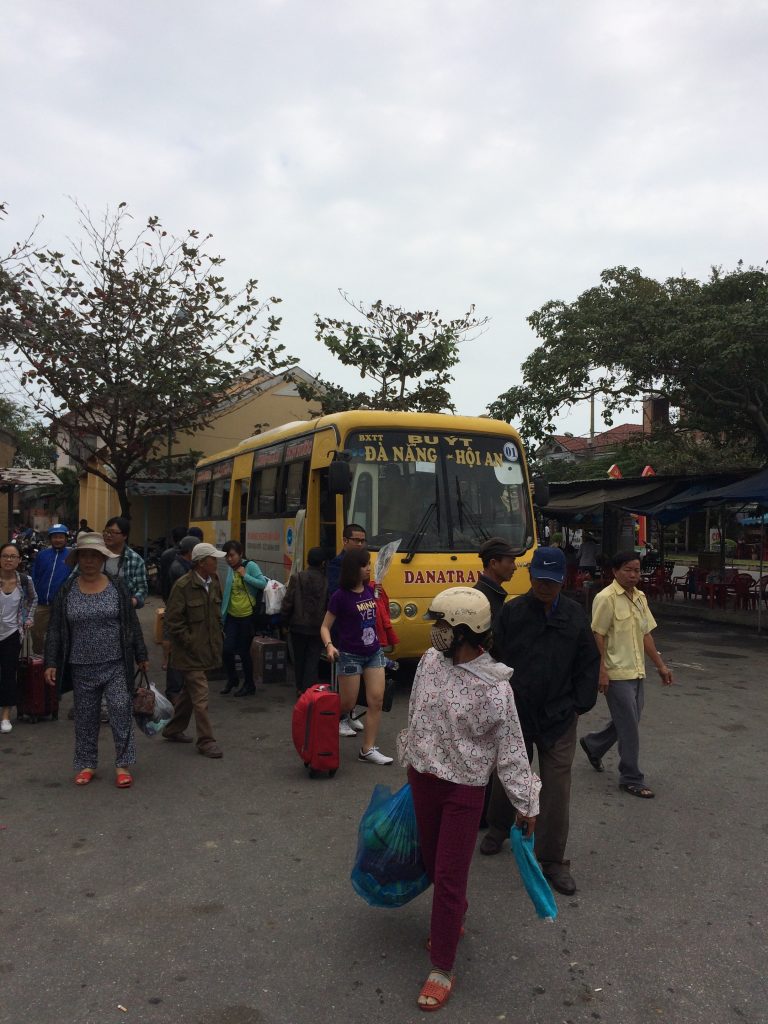 It took only 1 hour or less than that. There were many coffee shops and all over the town was in relaxing atmosphere.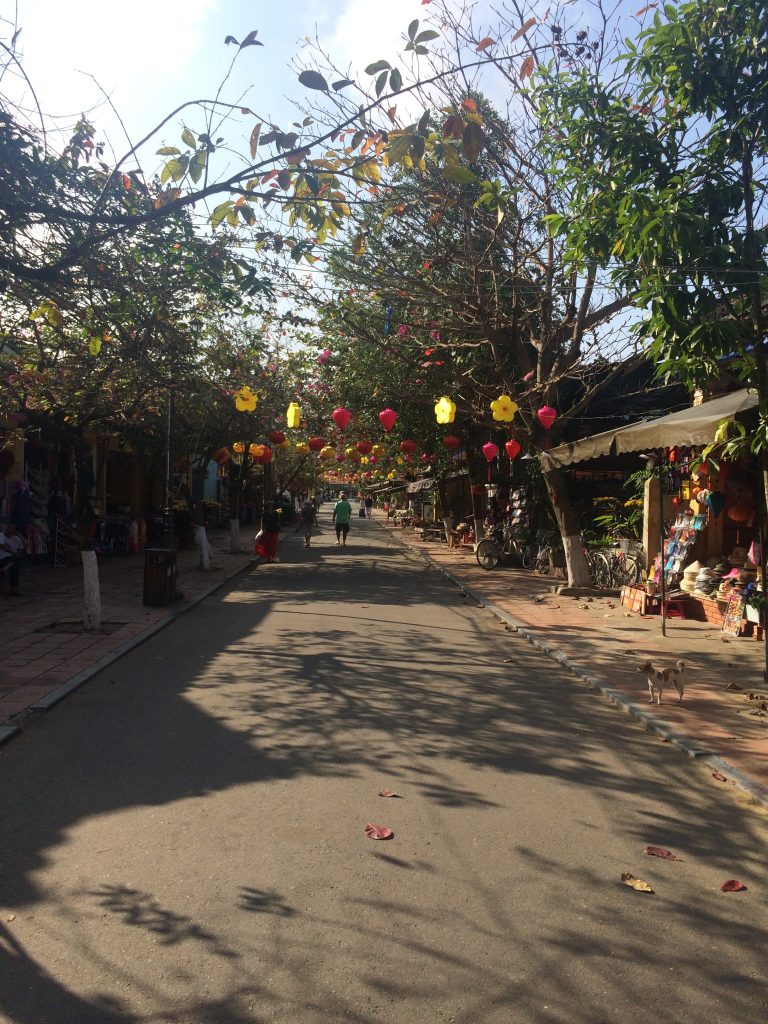 Really nice weather to walk around such a place today.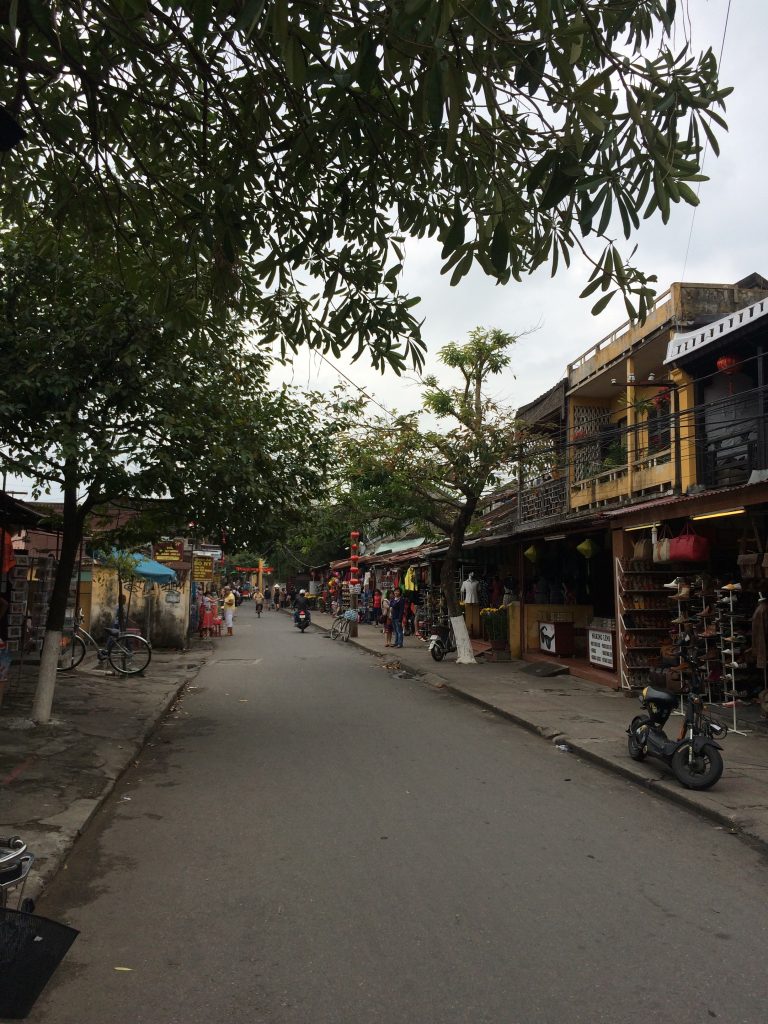 What's there? I don't know..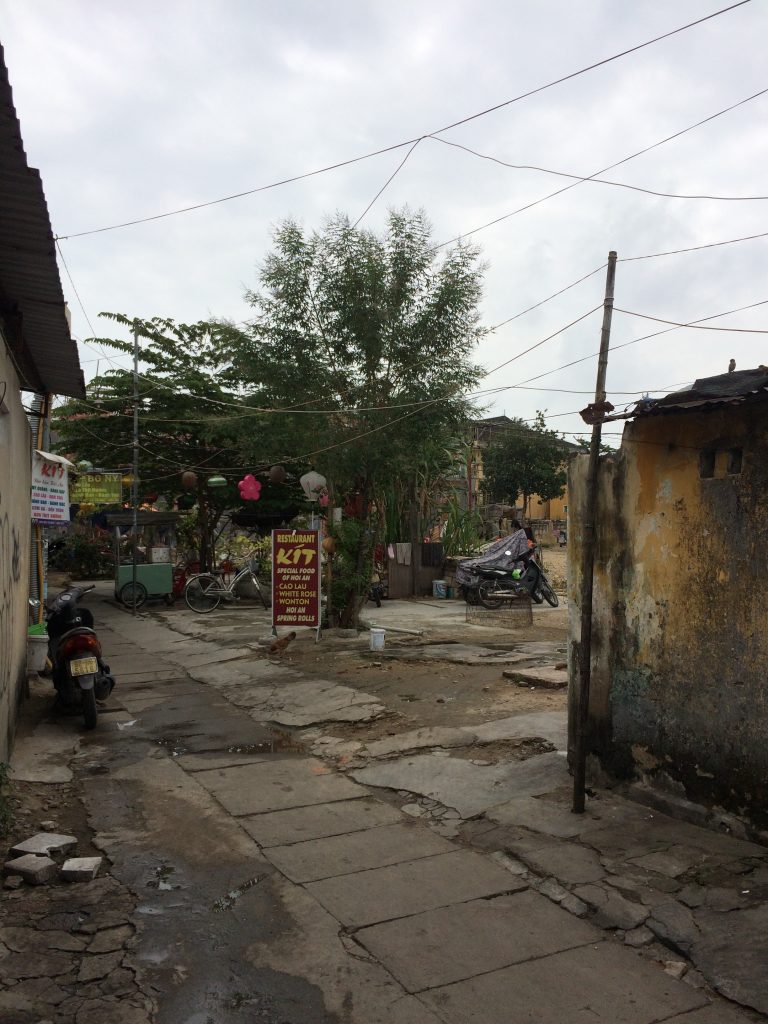 Curiosity is stimulated.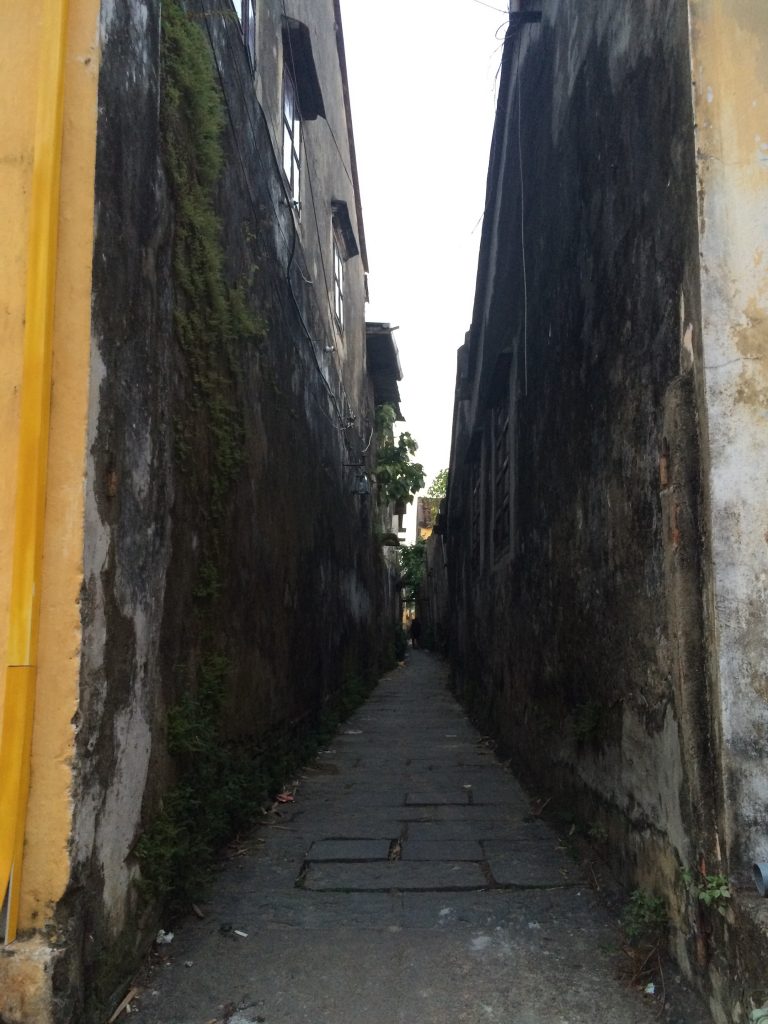 Lanterns in day time. It's beautiful in both daytime and nighttime.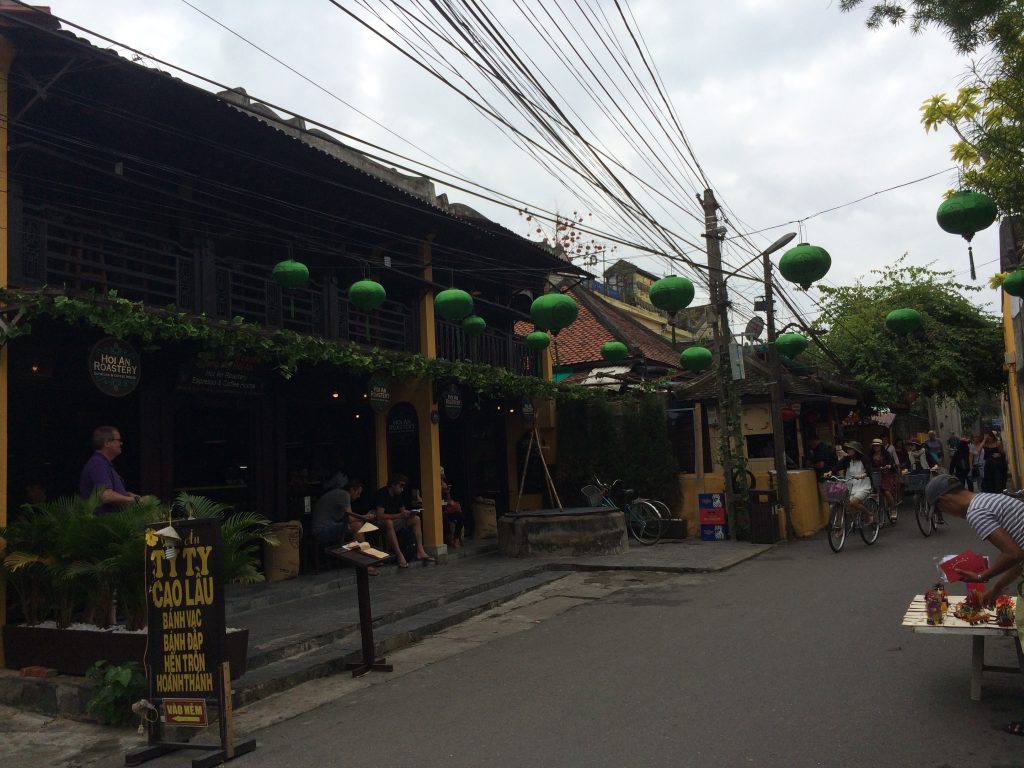 Boats in river.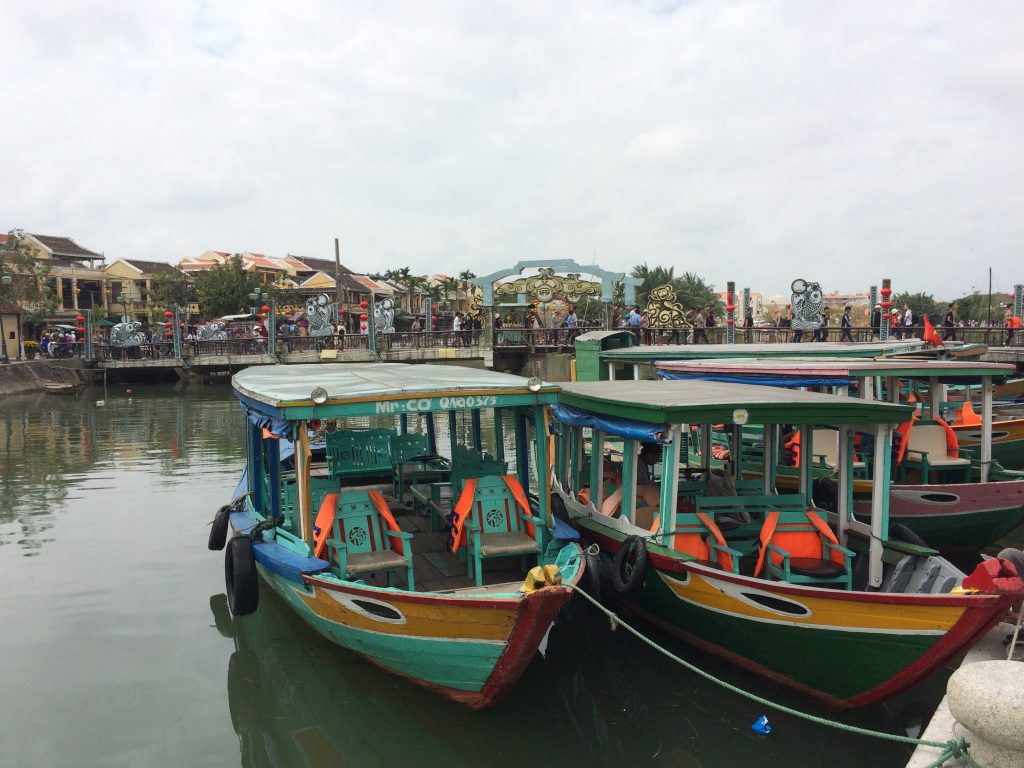 Temple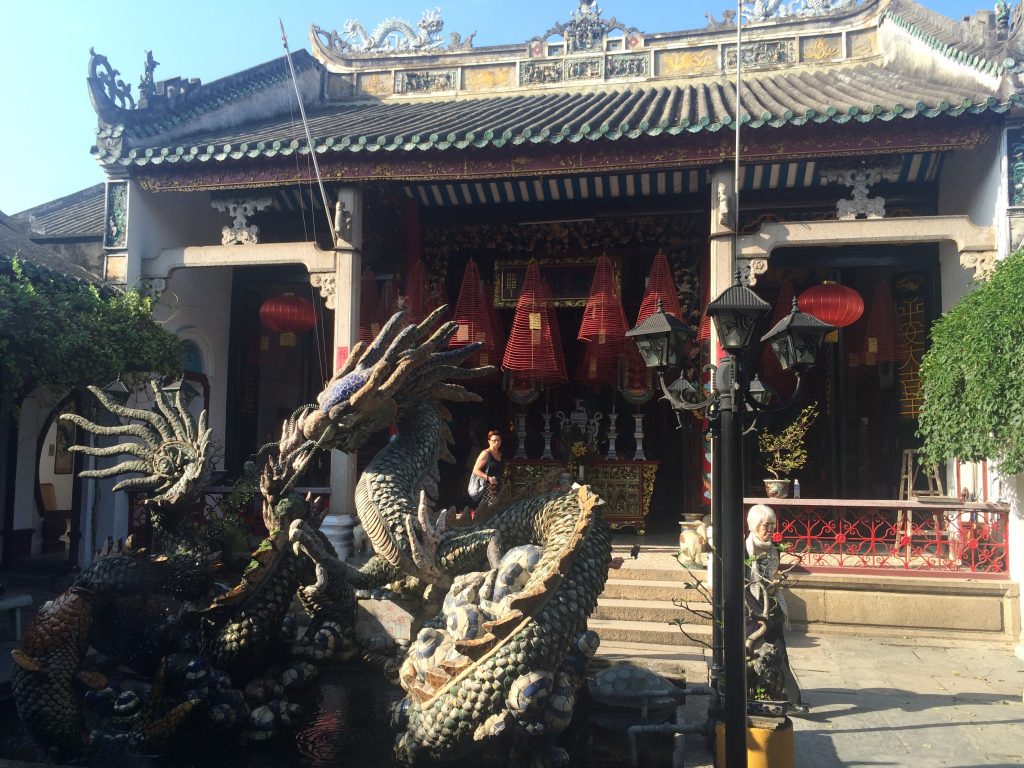 Cau Lai vien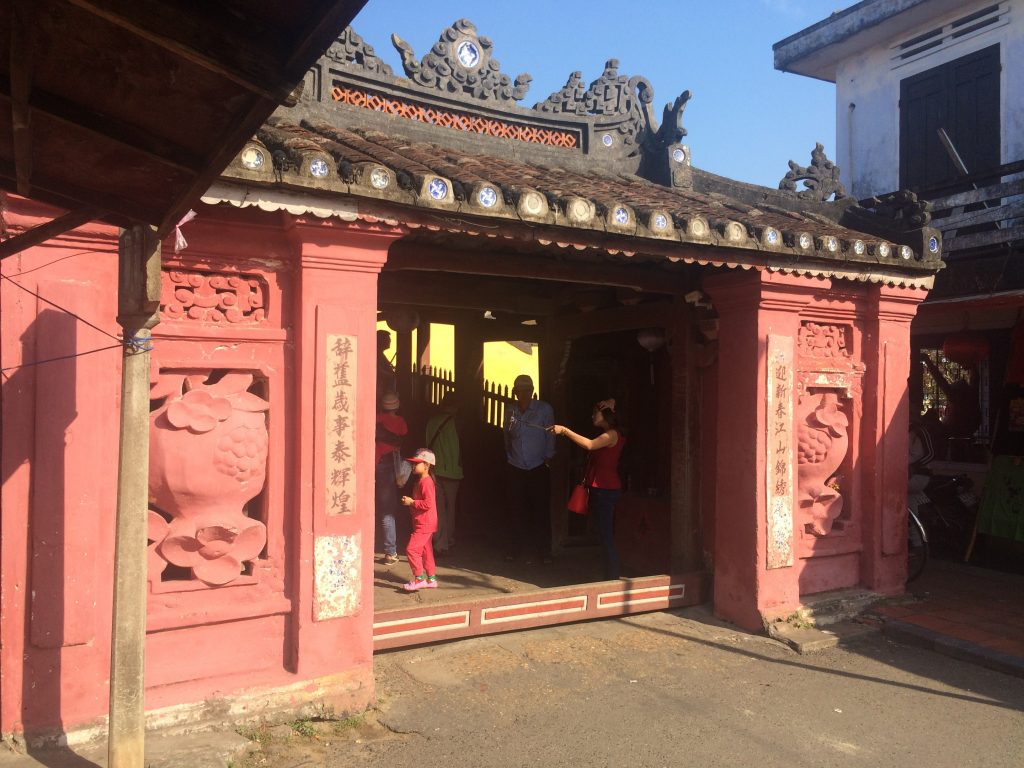 This pink gate is an entrance for a bridge called Cau Lai vien which was built by Japanese in 1593.
Inside the bridge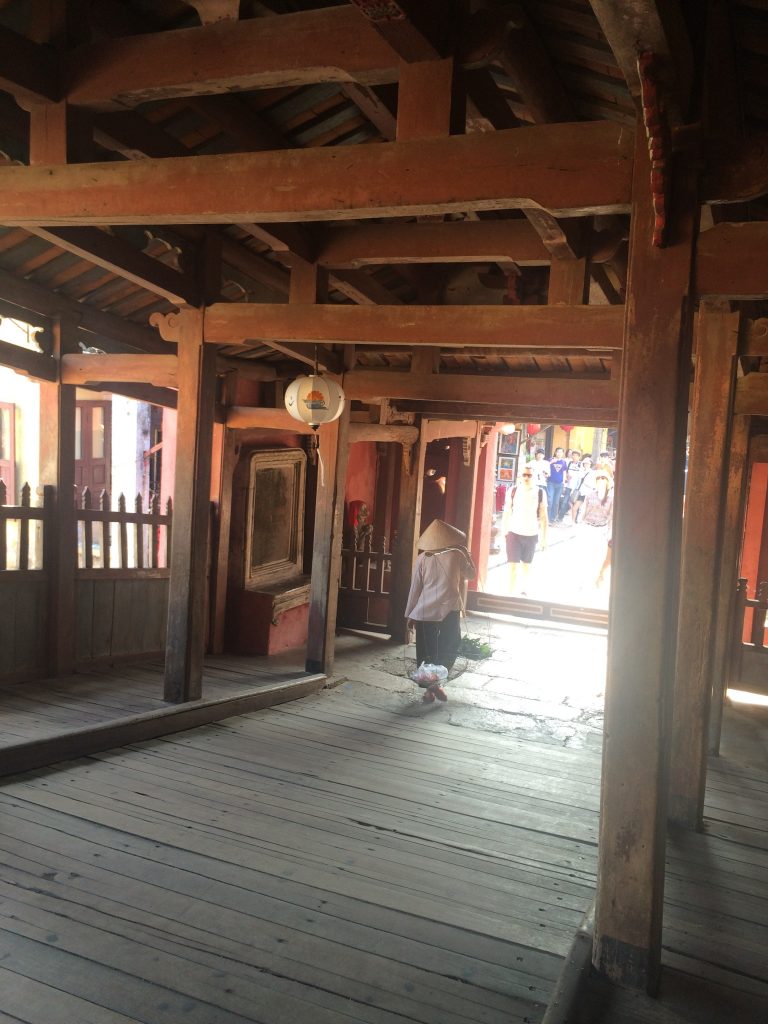 River view from the bridge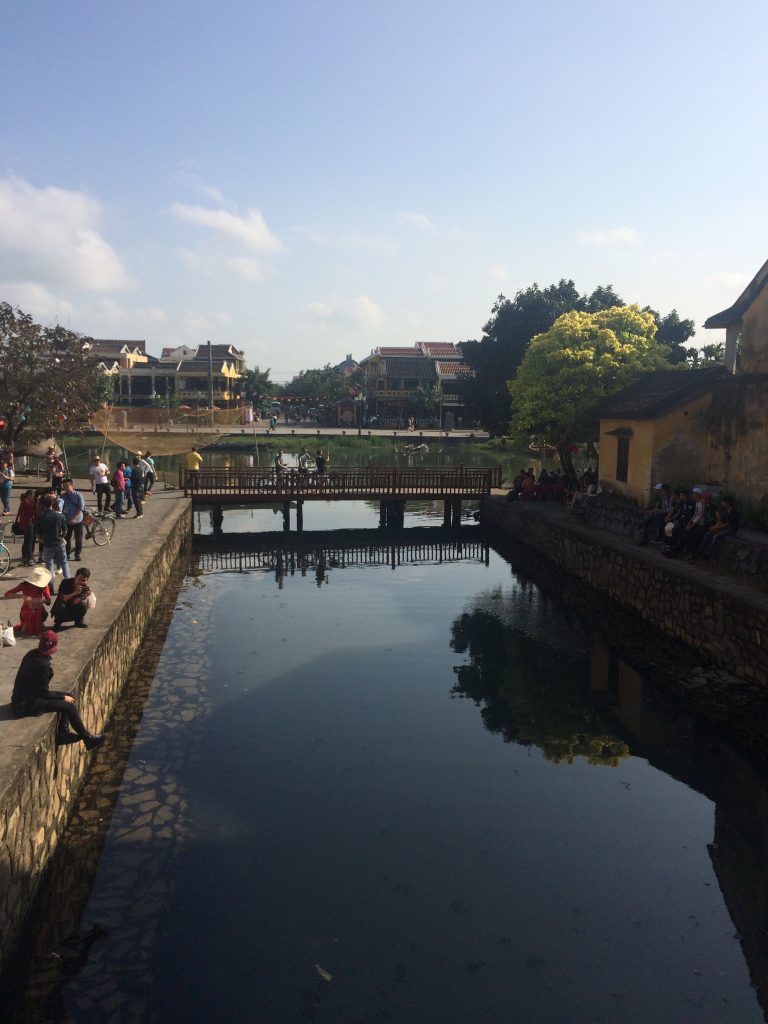 Dog in the street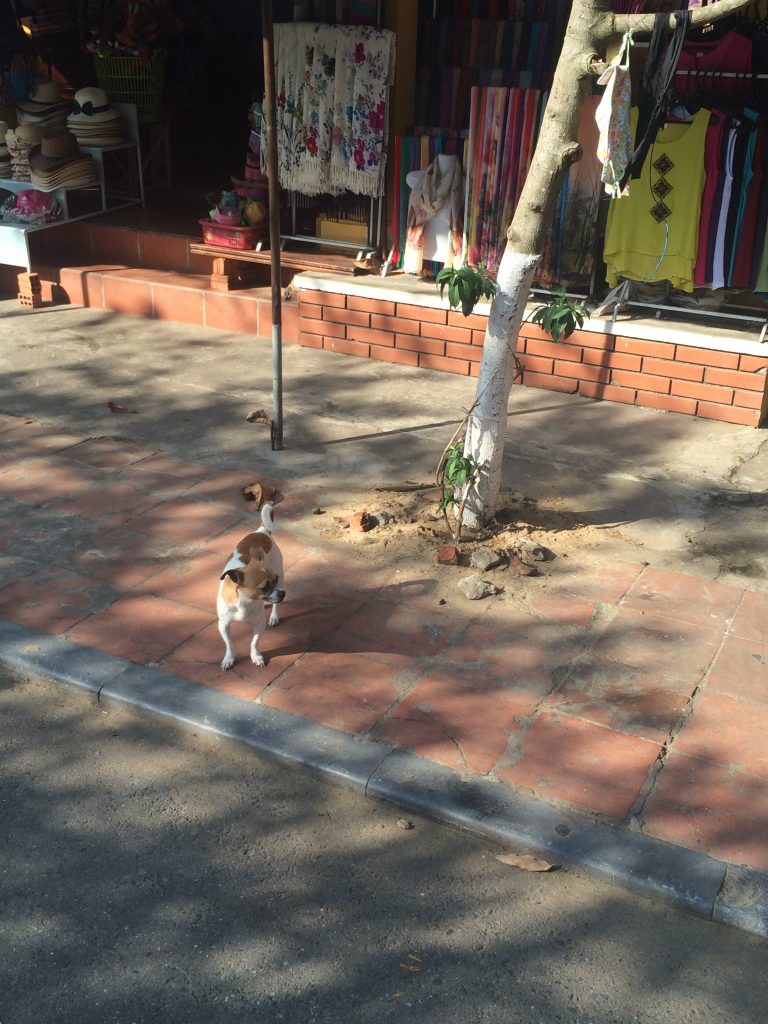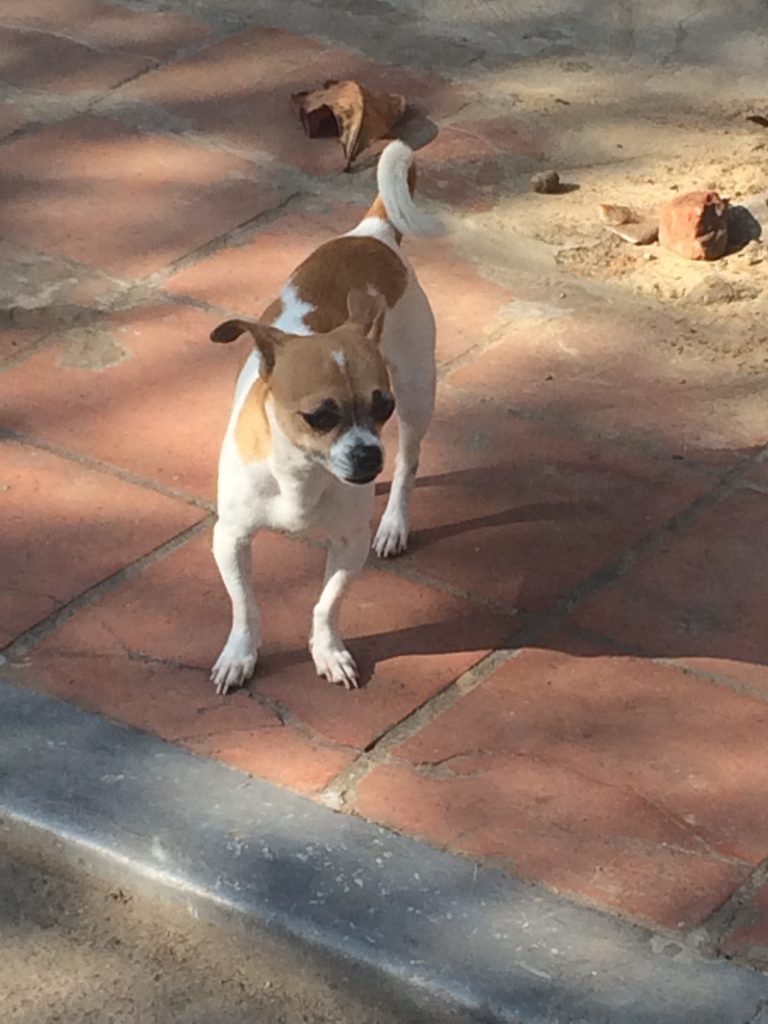 And also a cat there.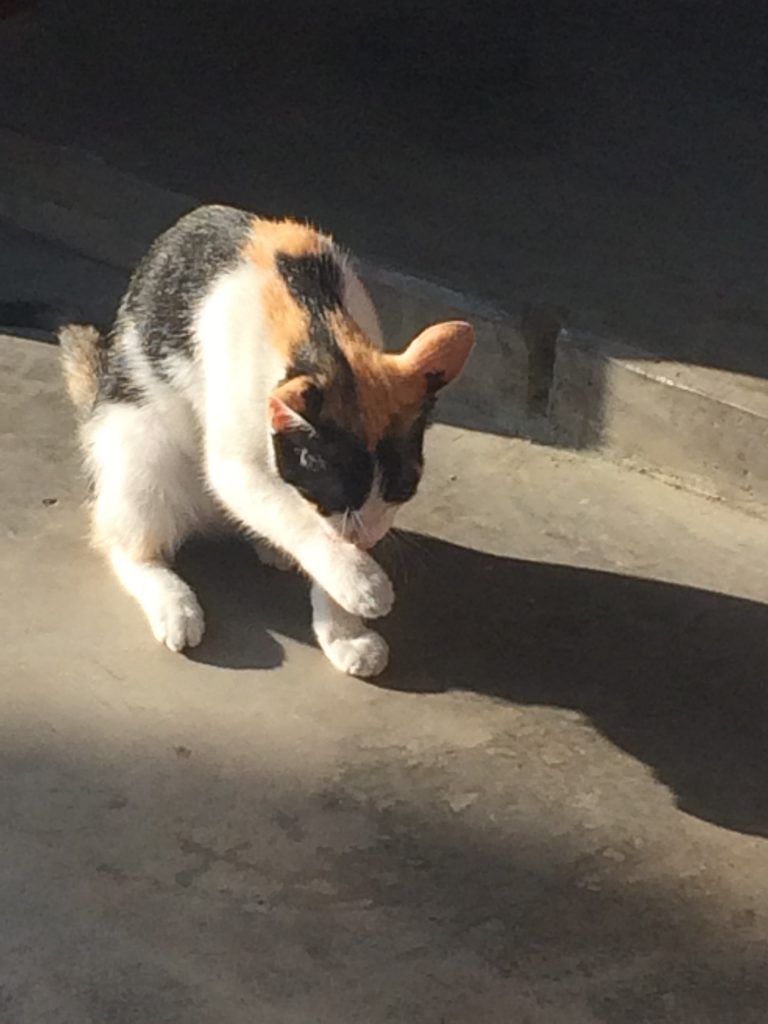 Sun fell down and the lanterns gradually started showing their dim lights in the air.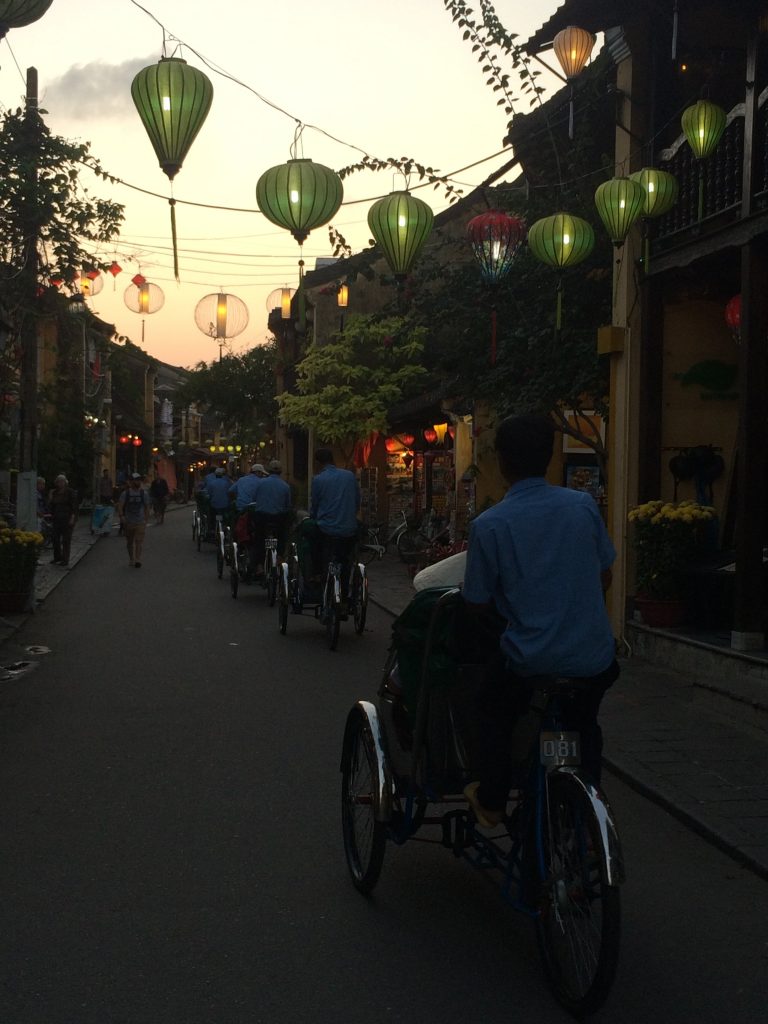 And they became colorful bright lanterns at night in every corner of the town.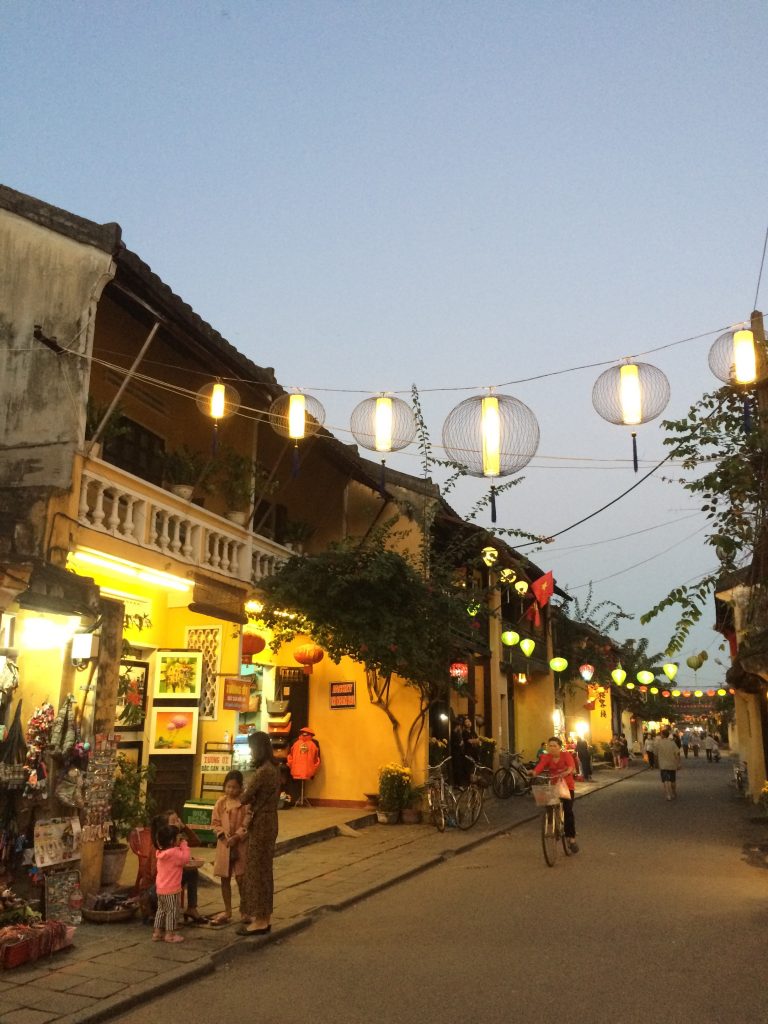 Nostalgic air.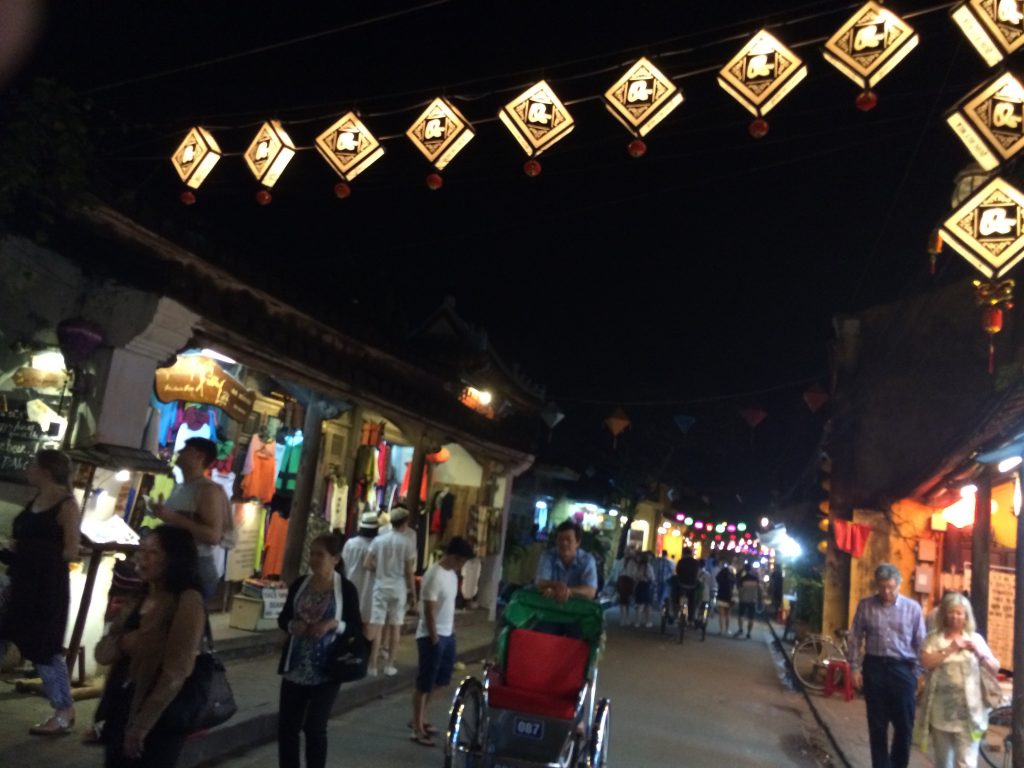 How nice.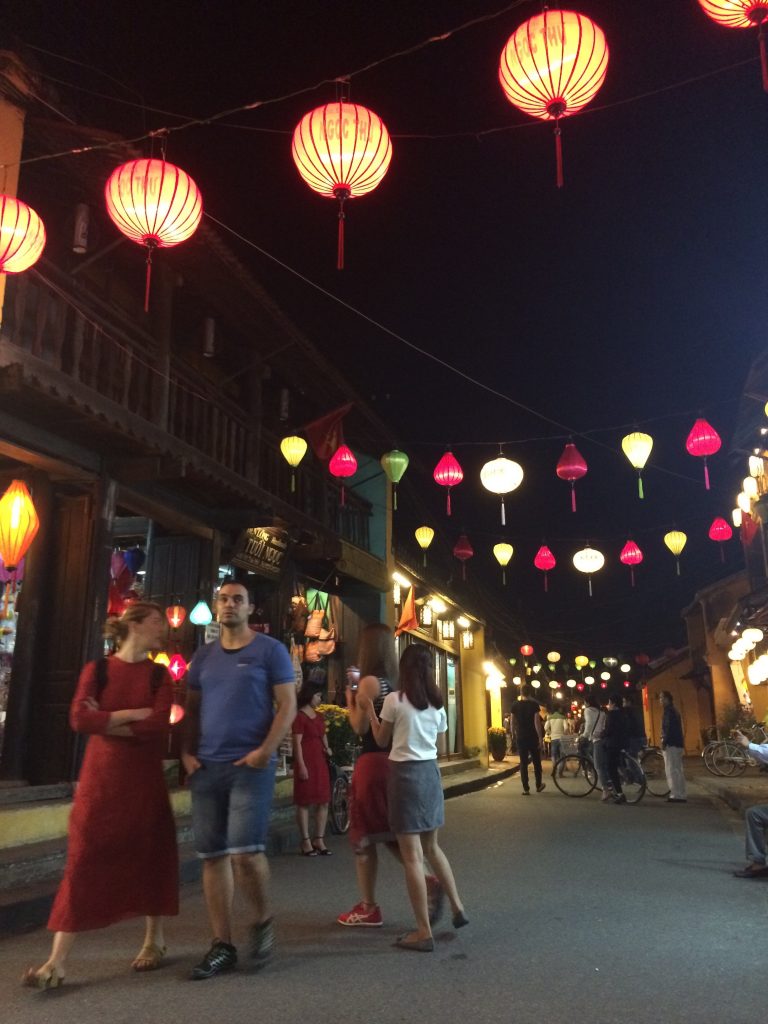 Dinner at a restaurant. Shrimp wantan is famous local food here.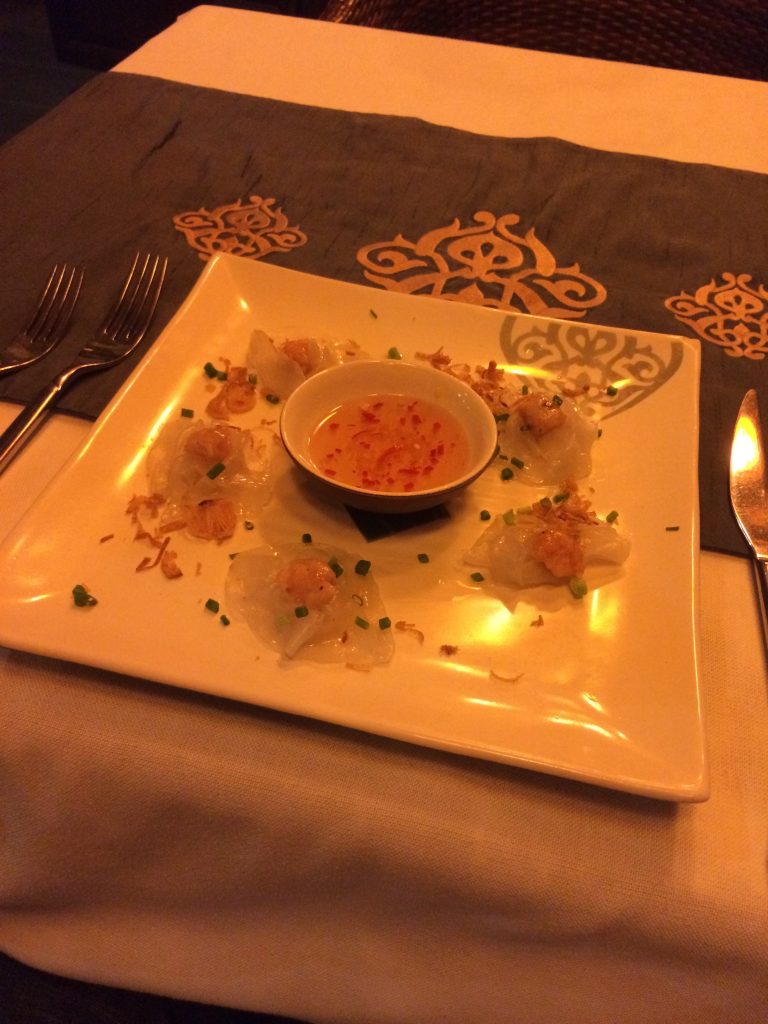 Fresh spring roll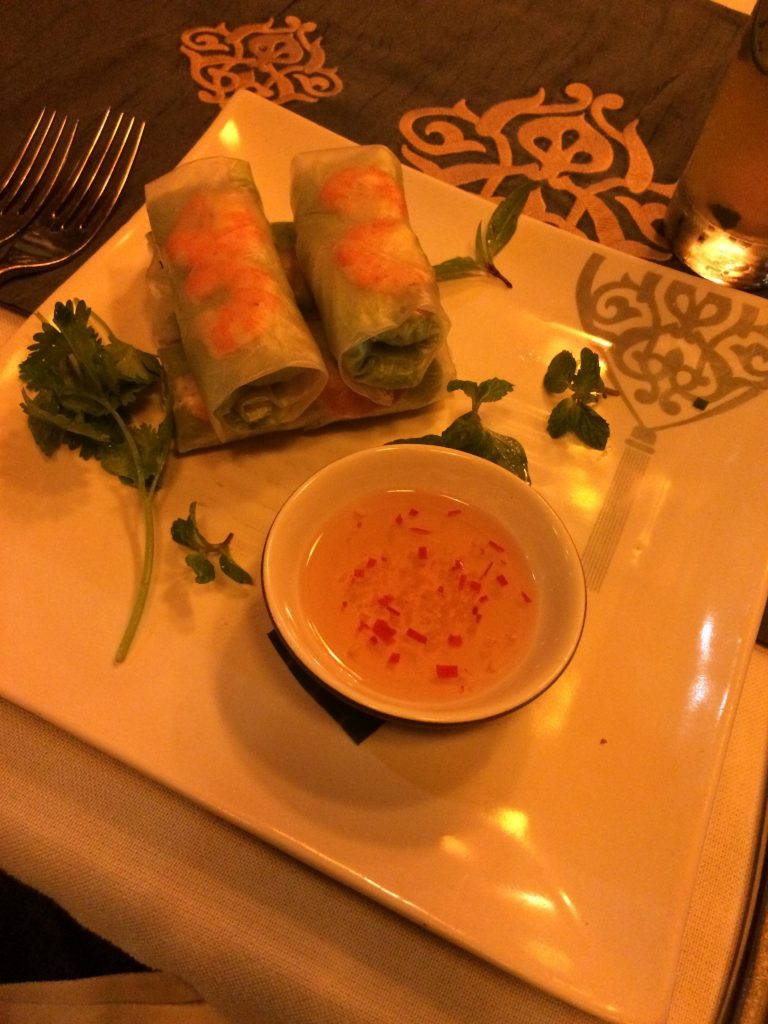 Papaya salad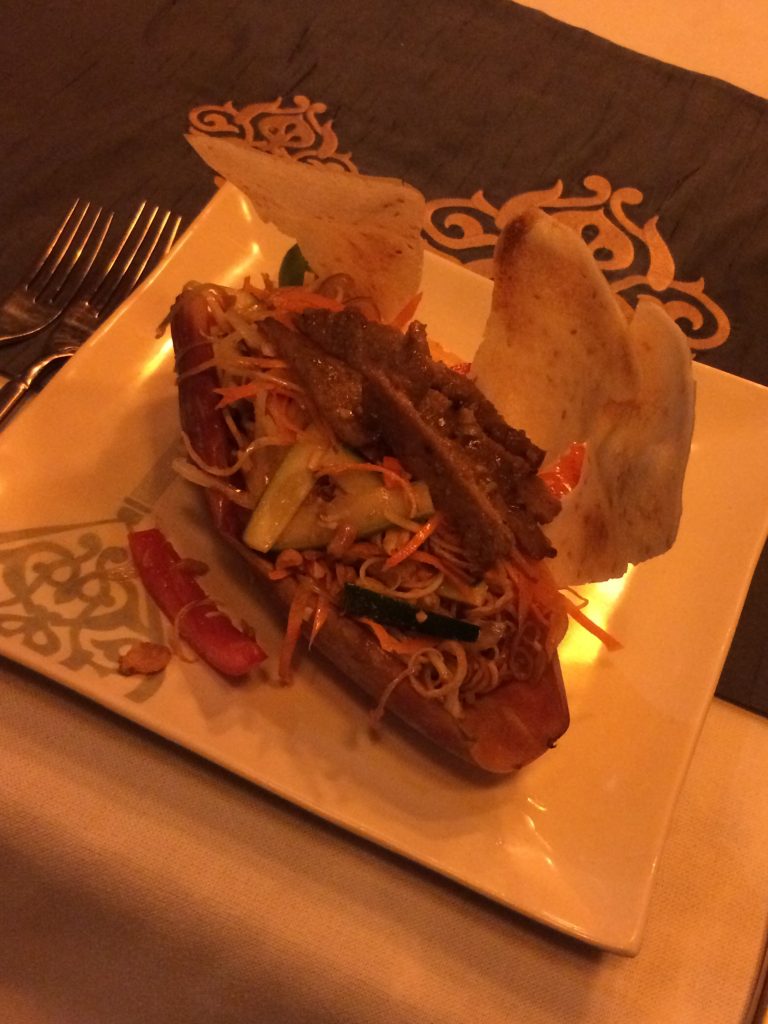 And moheato, I couldn't wait to take a picture before drinking it all up. It proves its taste.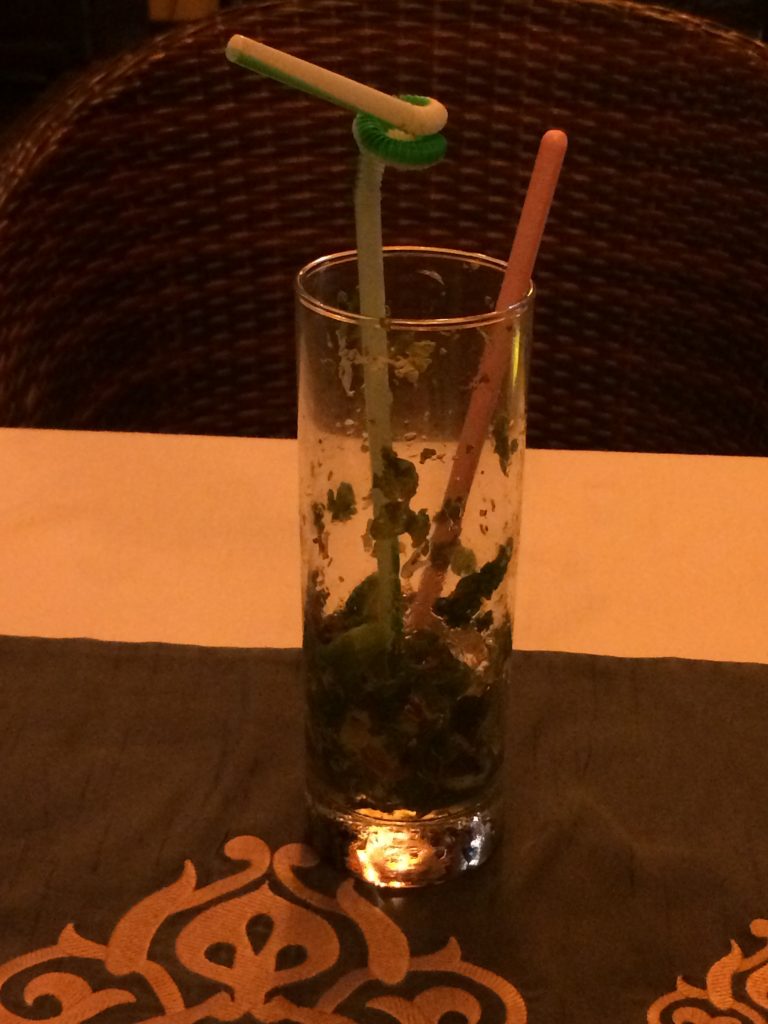 Walked around the town, saw beautiful lanterns and I was walking down the street then one taxi guy talked to me to ask if I needed a ride. As I was thinking to go back to Da Nan by bus, I told him so but he said that the last bus already finished its service at 17:00 and it seemed true. But I wanted to relax at a coffee shop so he noted and told me that we could meet up in one hour later.
And I took a rest at this coffee shop.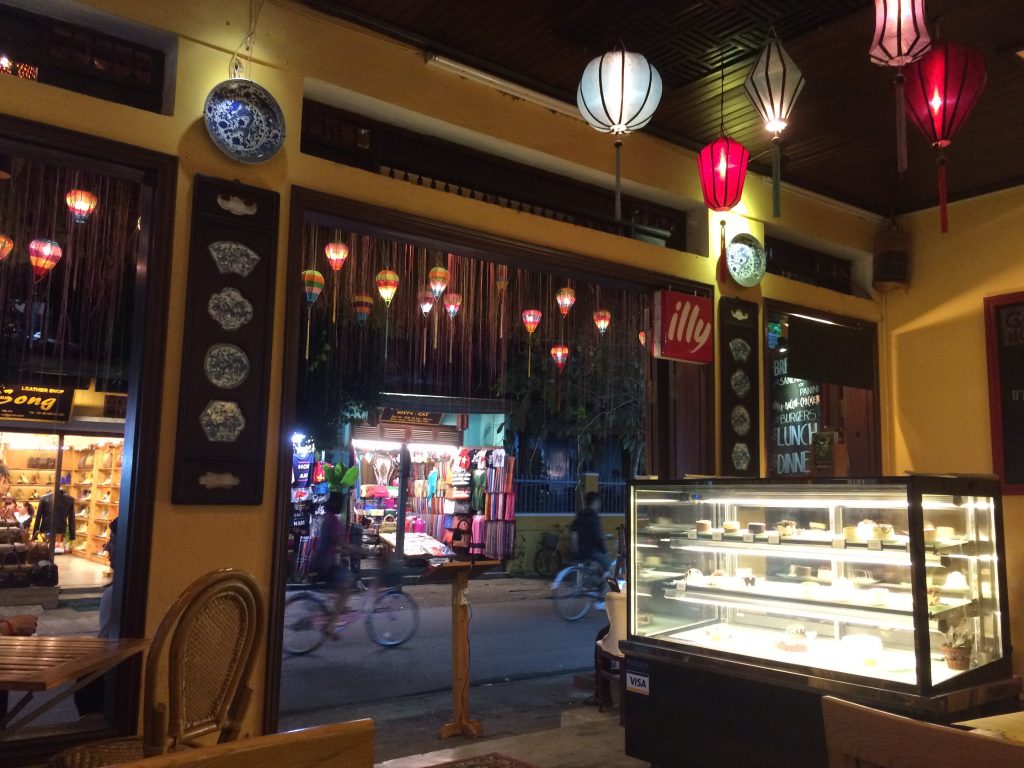 Vietnam coffee! It came with a small dripper like this. Looked so cool.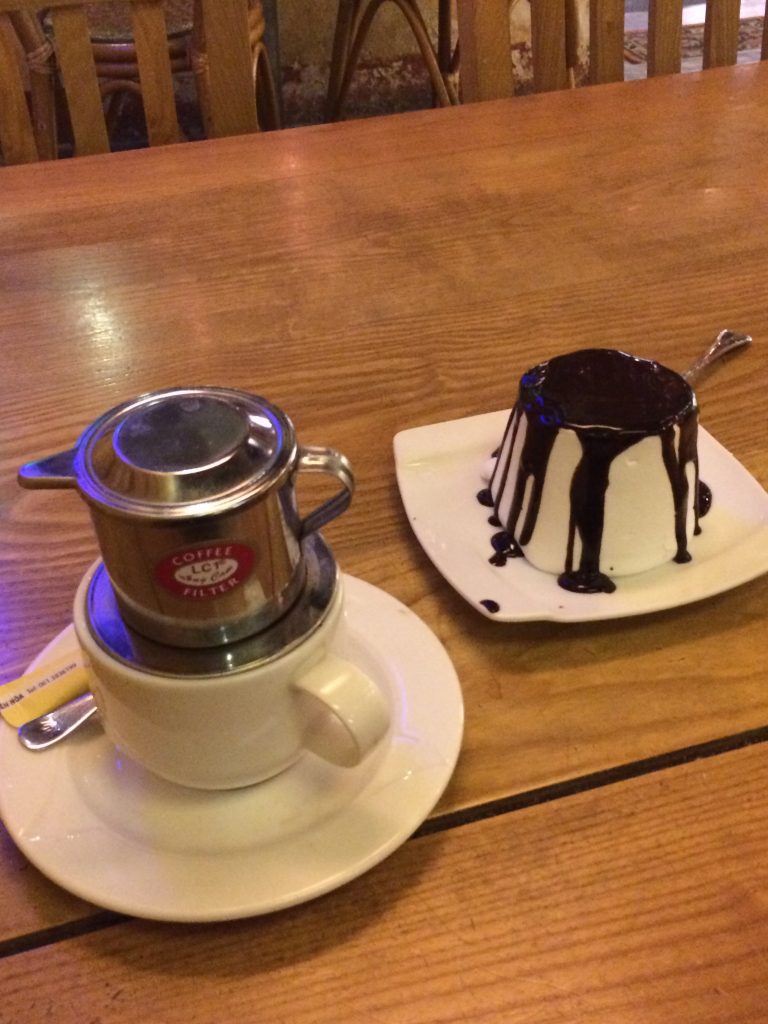 And what you see in the right is coconut mousse. It could be a best friend for a cup of coffee.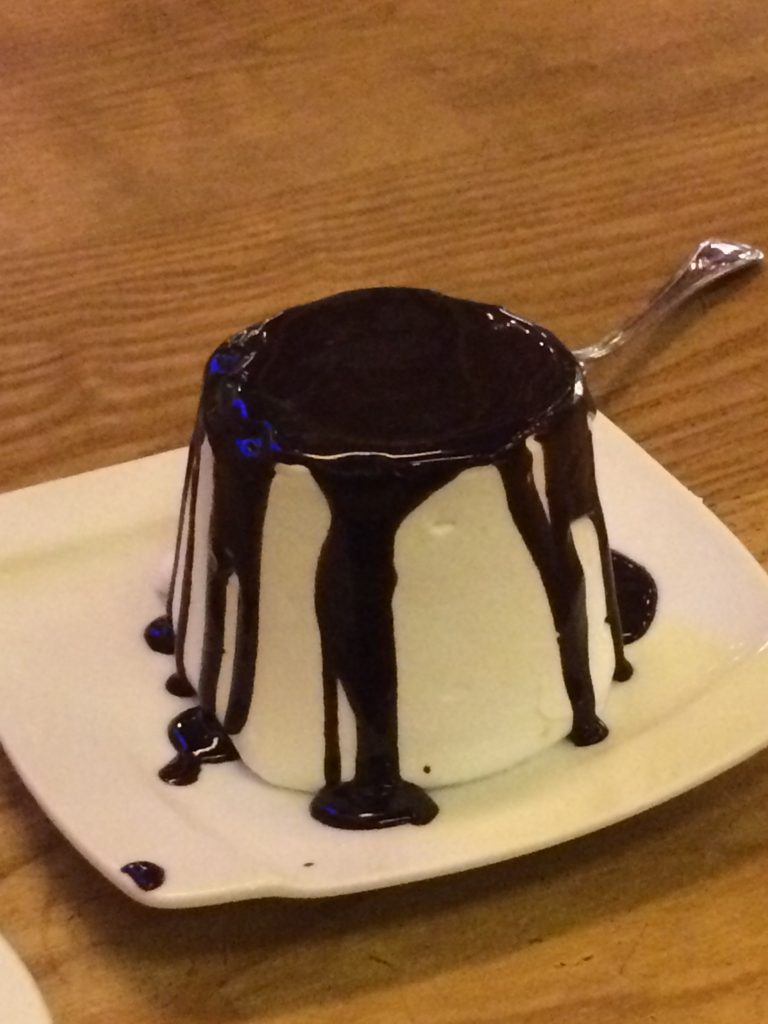 Vietnam telecom T-shirt!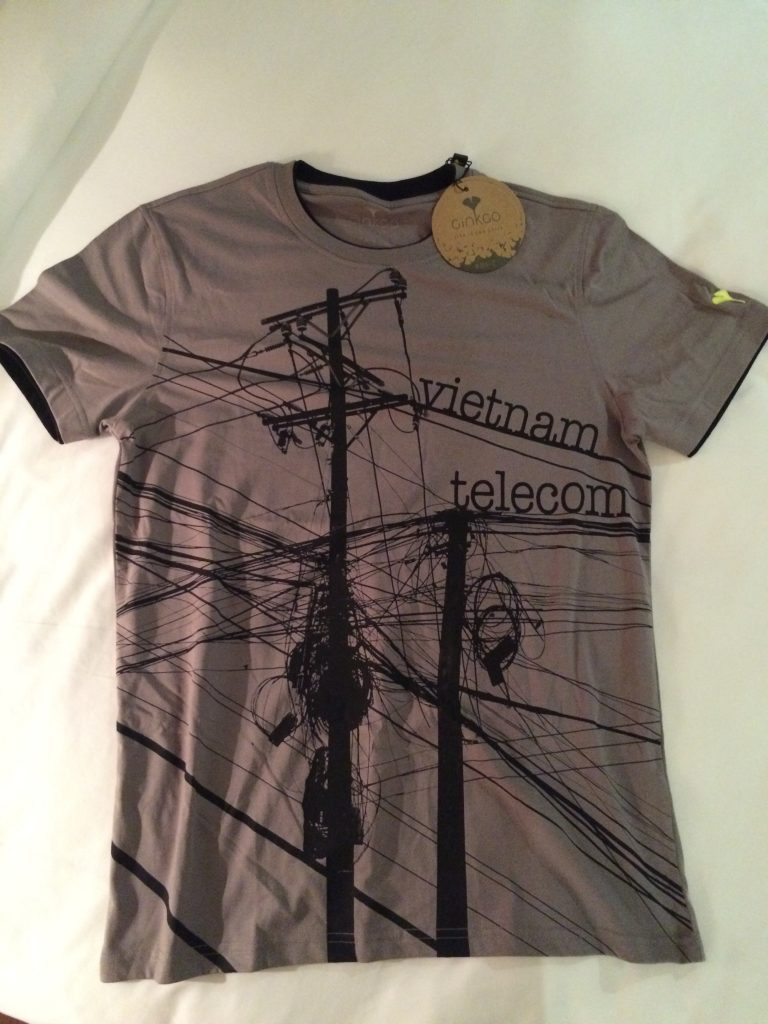 I bought this nice T-shirt for my memory of this trip. I love this so much. Not only its design but the cotton quality is unexpectedly good. There were also red, white, blue and it took much time to decide which color to buy but I picked up this grey one in the end.
Coming back to the point I met the taxi guy, he really came to pick me up there in 1 hour and I could go straight back to my hotel. It only took about 30 mins at full throttle. So fast!