I visited Hue today. It took 3 hours from Da Nang by bus. Arriving in Hue, I took a taxi to visit historical places. The taxi driver highly recommended to visit Tomb of Khai Dinh so I visited there without any expectation. But in fact, it was a so amazing place and I love this place the best in Hue. No coloured, only grey and white building with dynamic architecture. Despite its conservative and colorless appearance, it still gives majestic impression in silence as if the time is stopped there. It just told me the length of the time it passed.
Tomb of Khai Dinh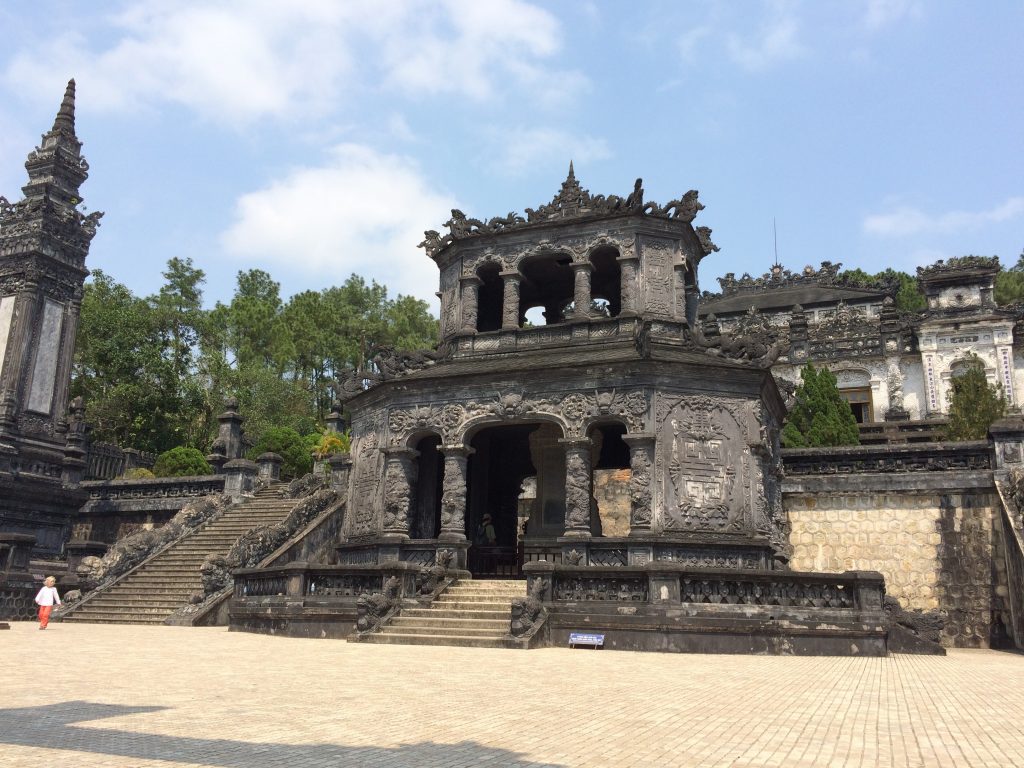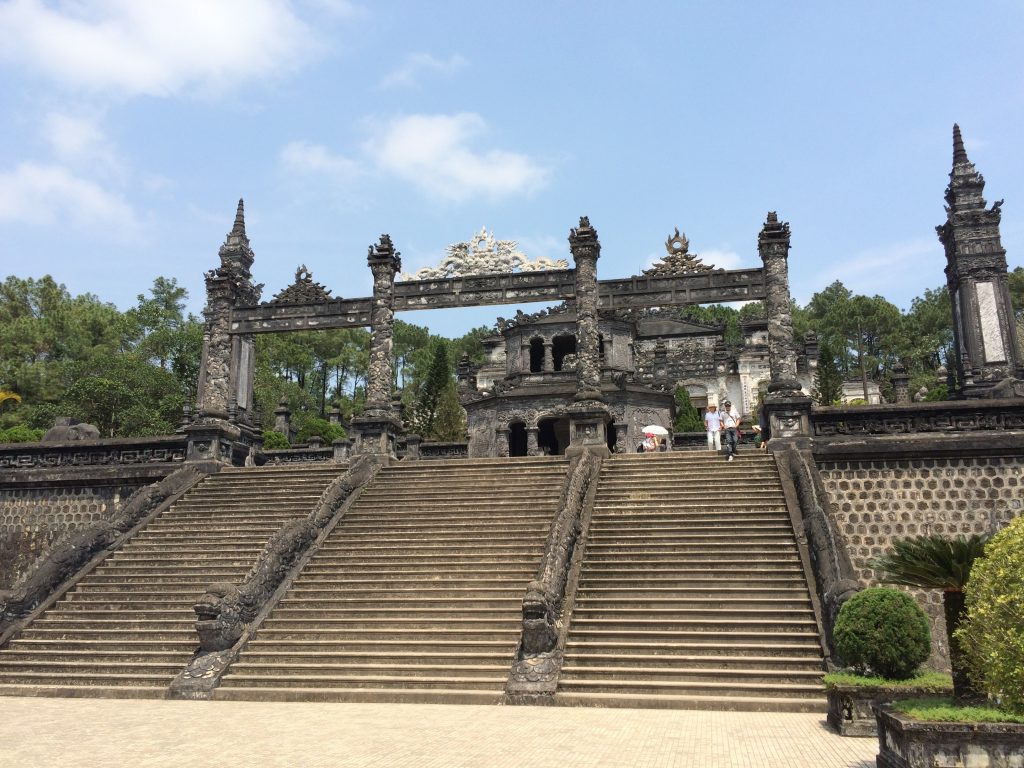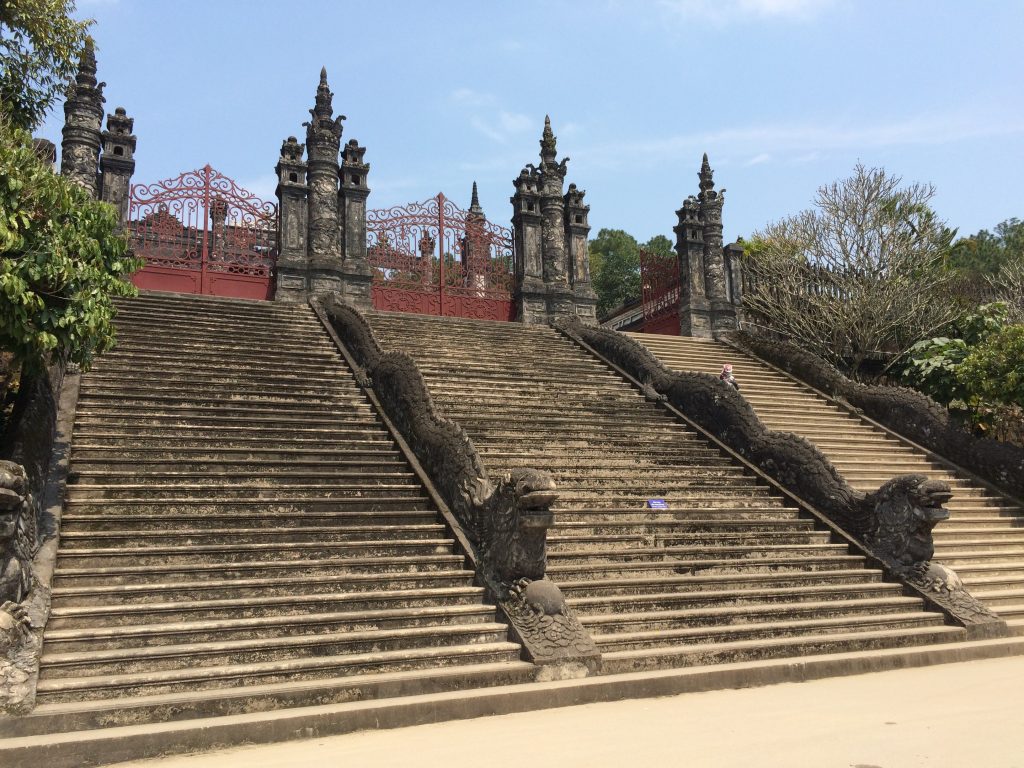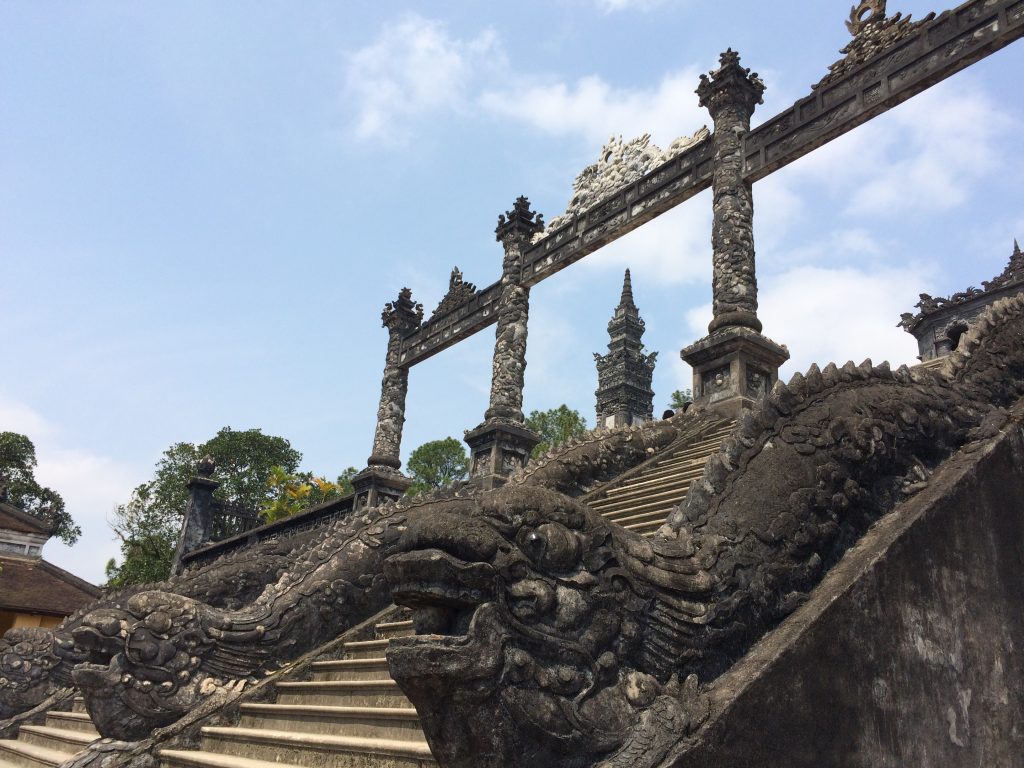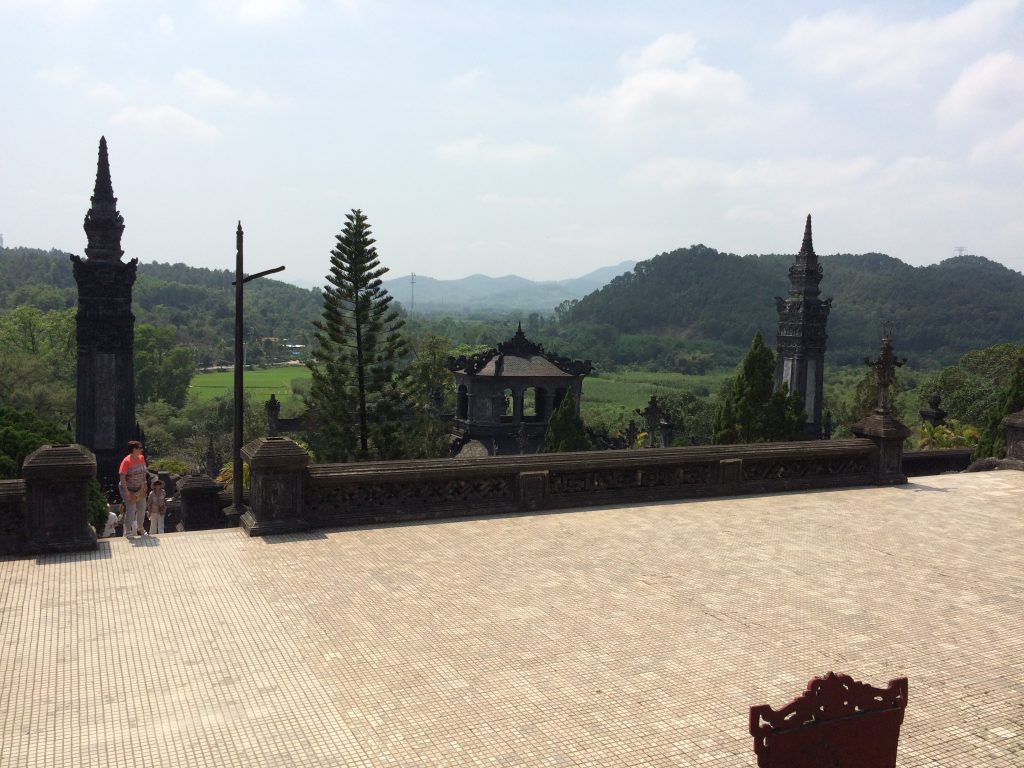 Interior was filled with decorations and colorful paintings like this by contrast.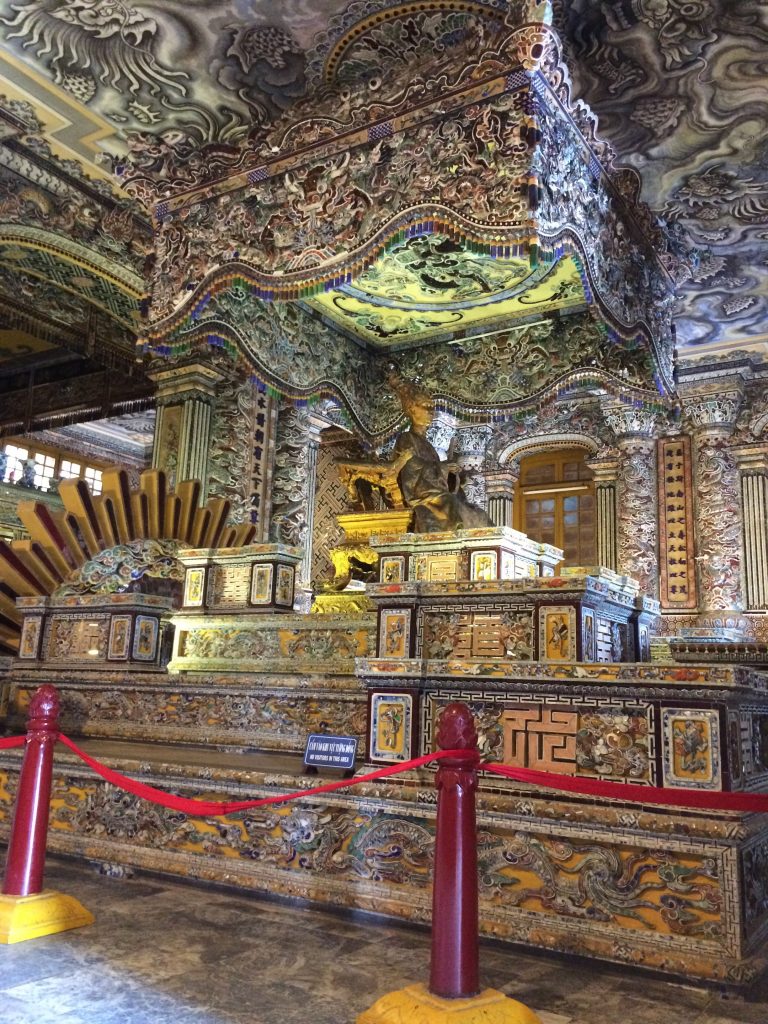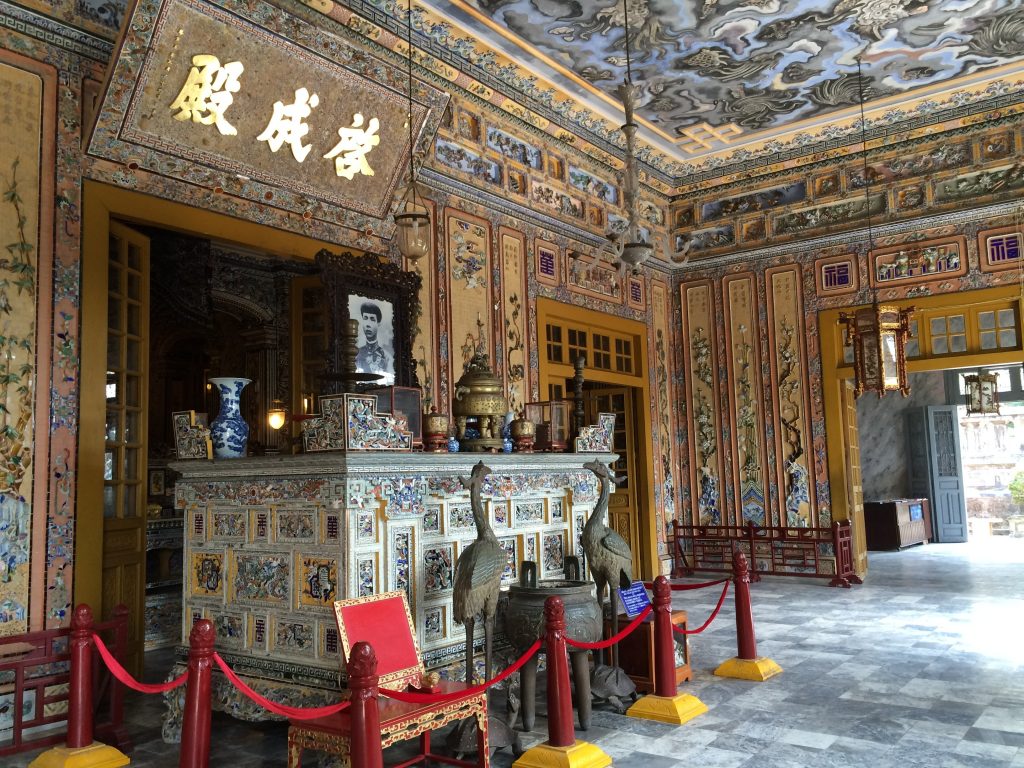 I like this ceiling painting.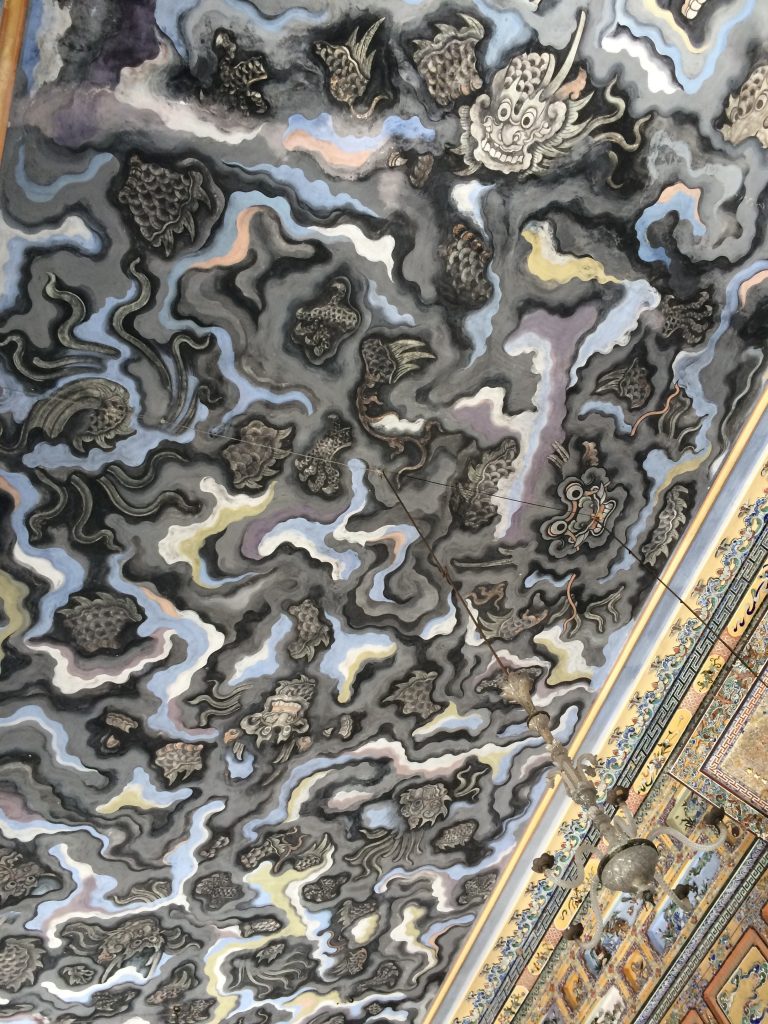 After that the taxi guy took me to this place but I don'k know where this place is. I couldn't find it in my guide book but it was a nice place to visit.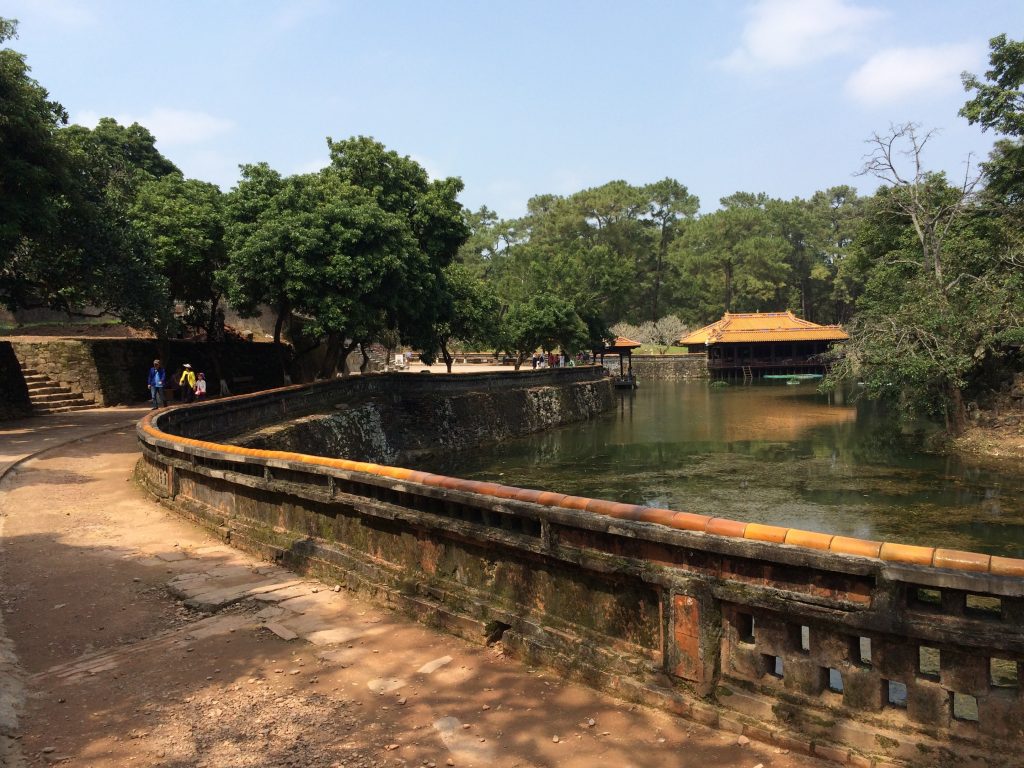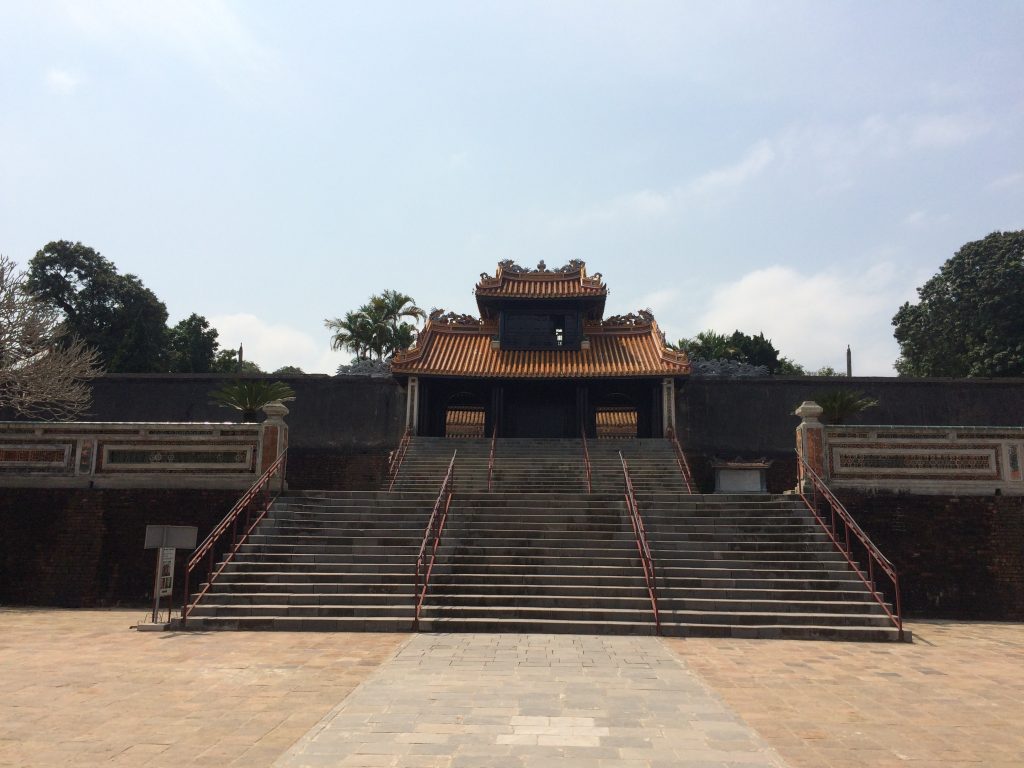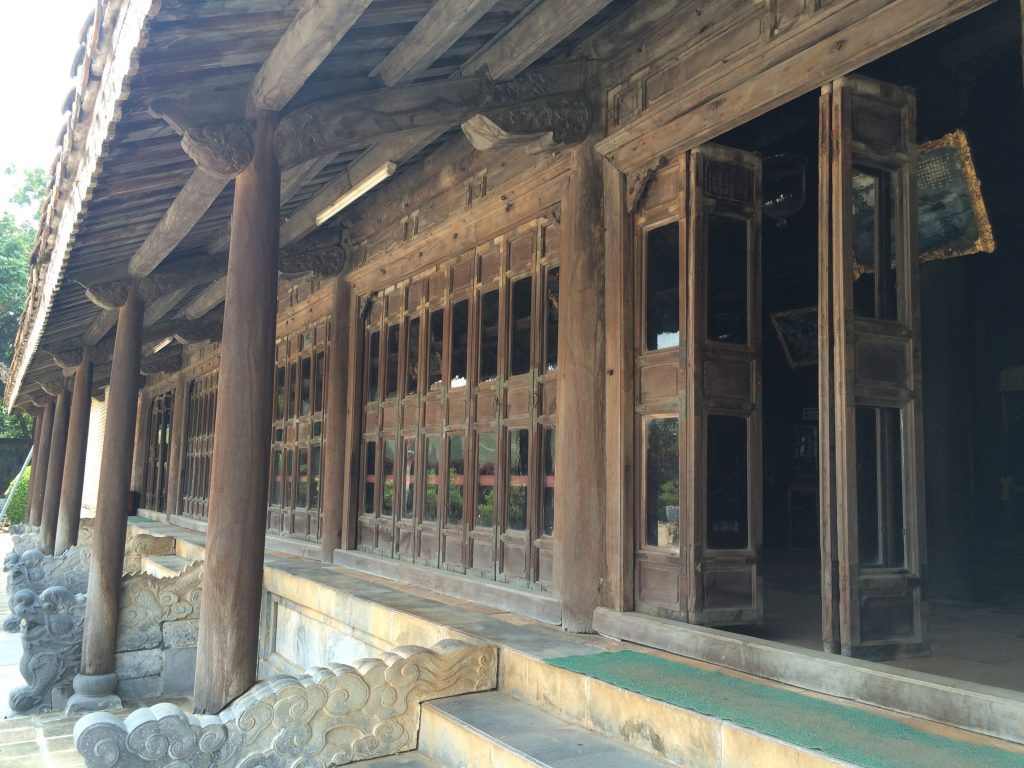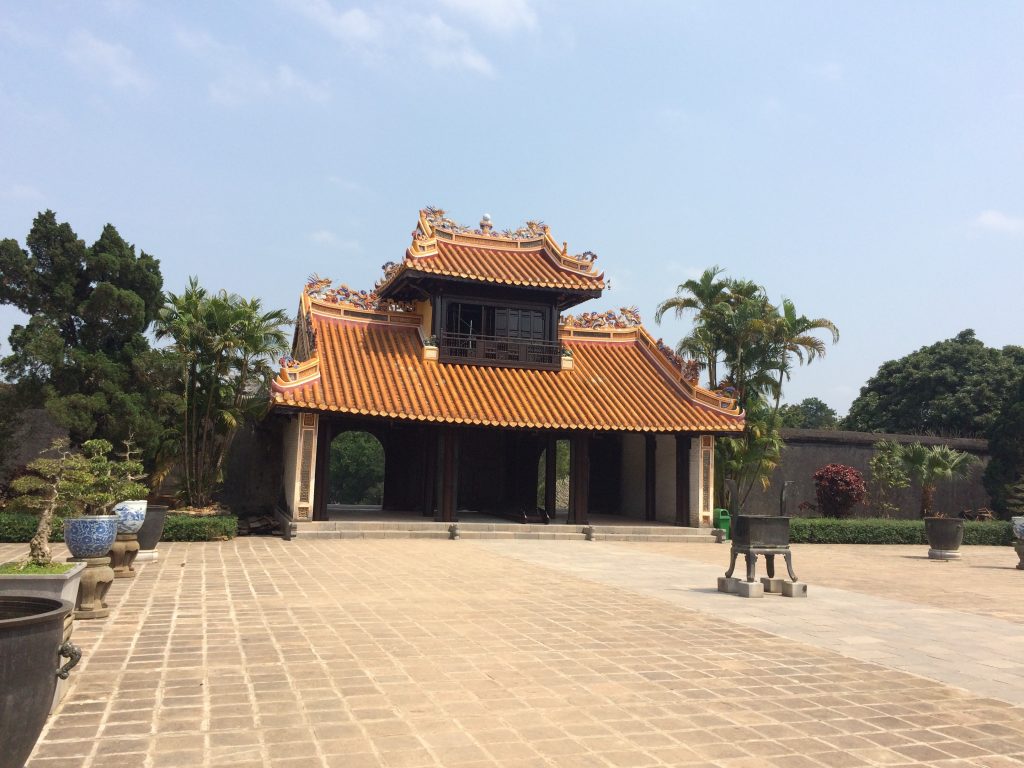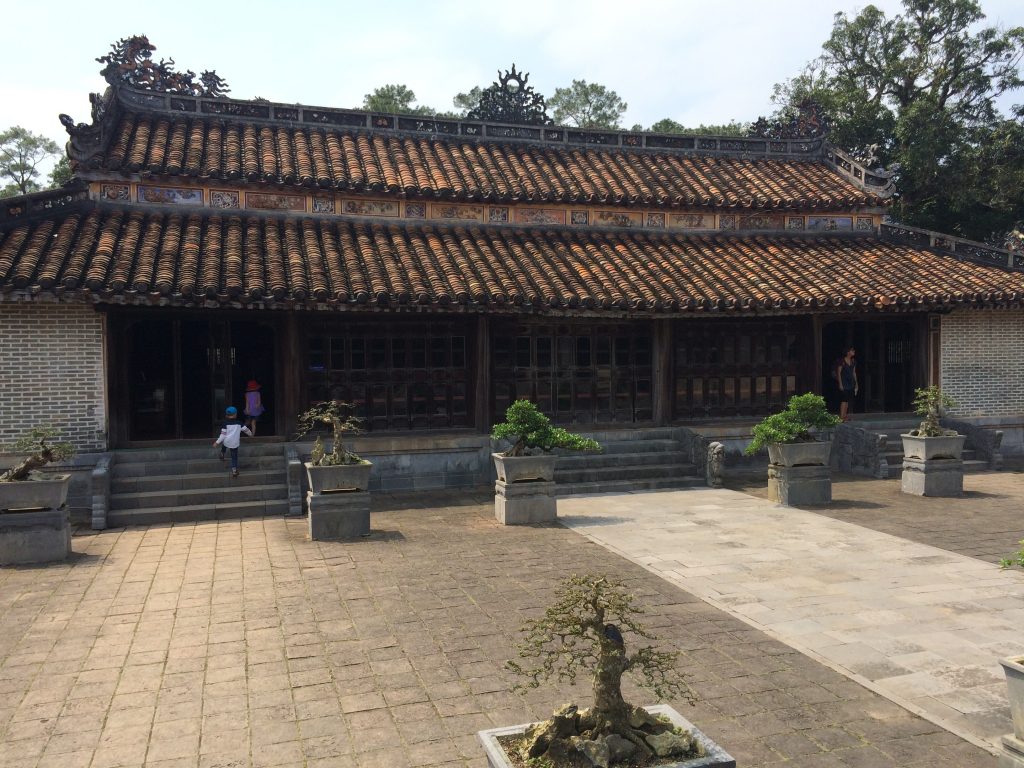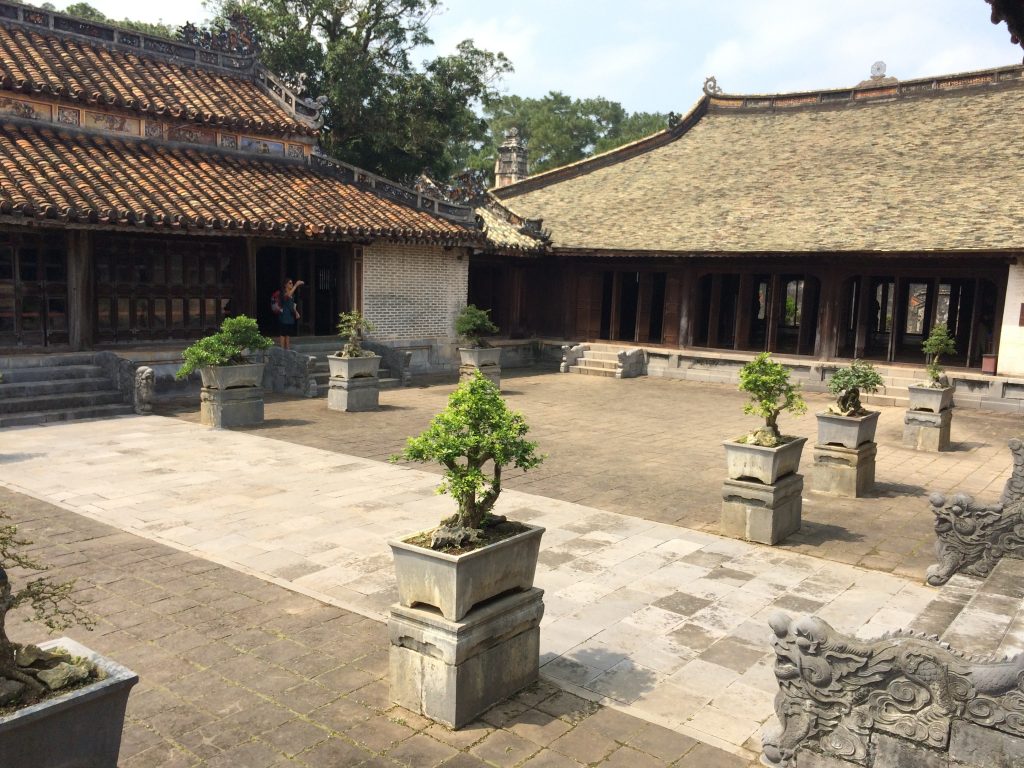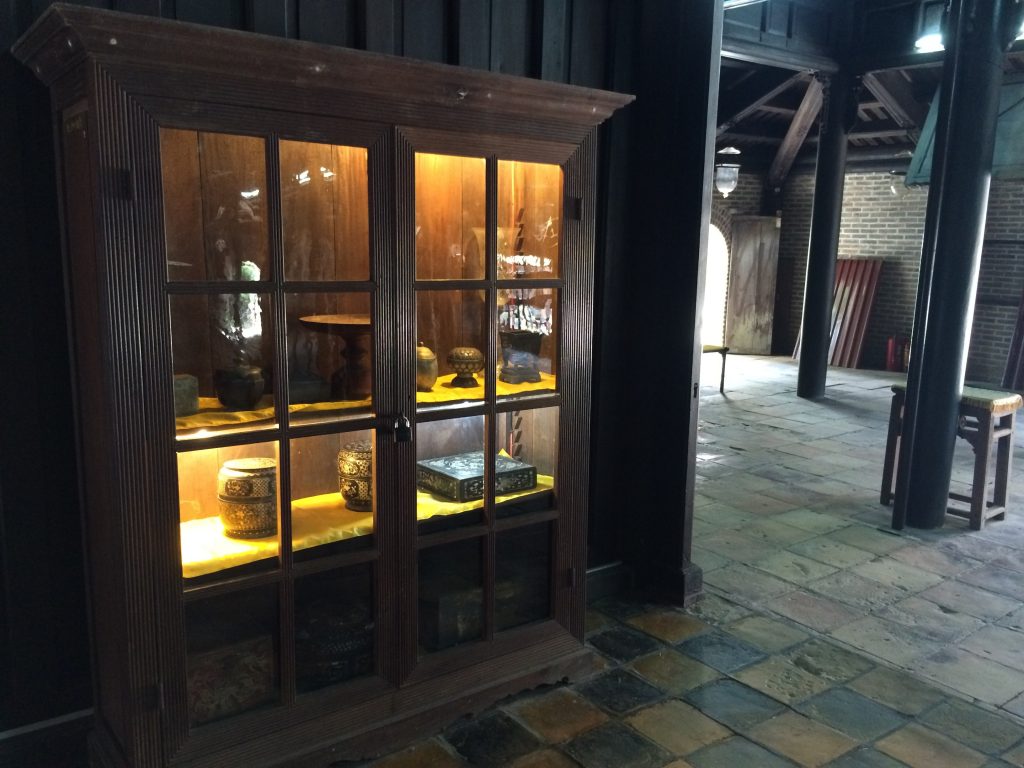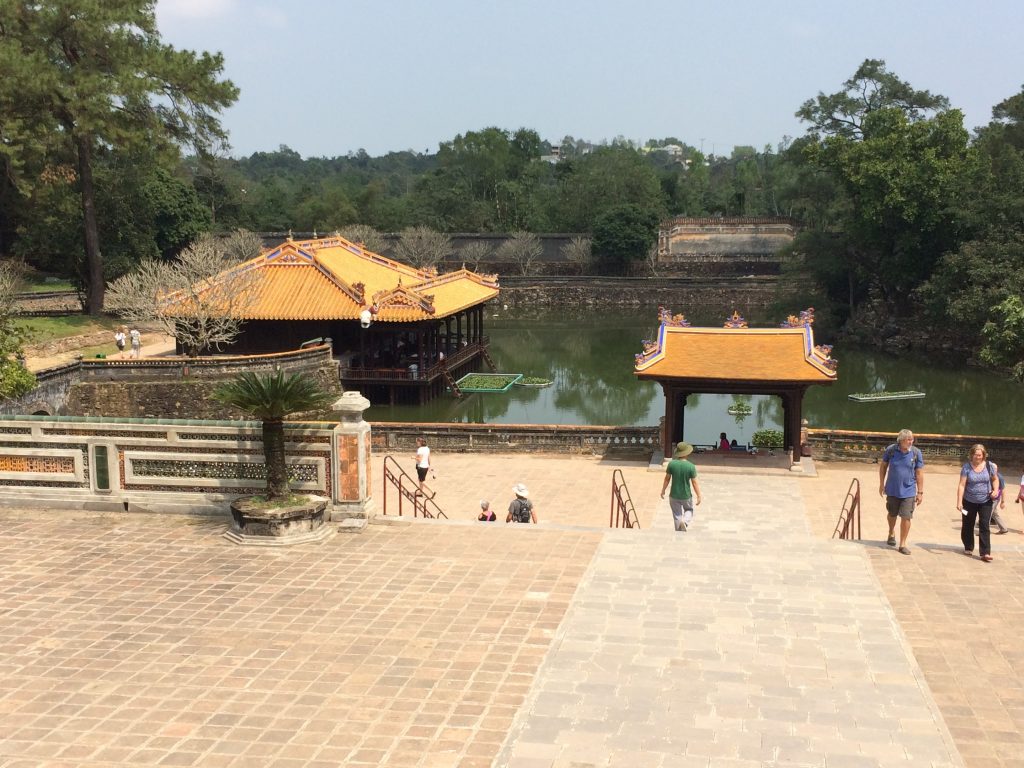 I like this tree. It has no leaves but beautiful like this.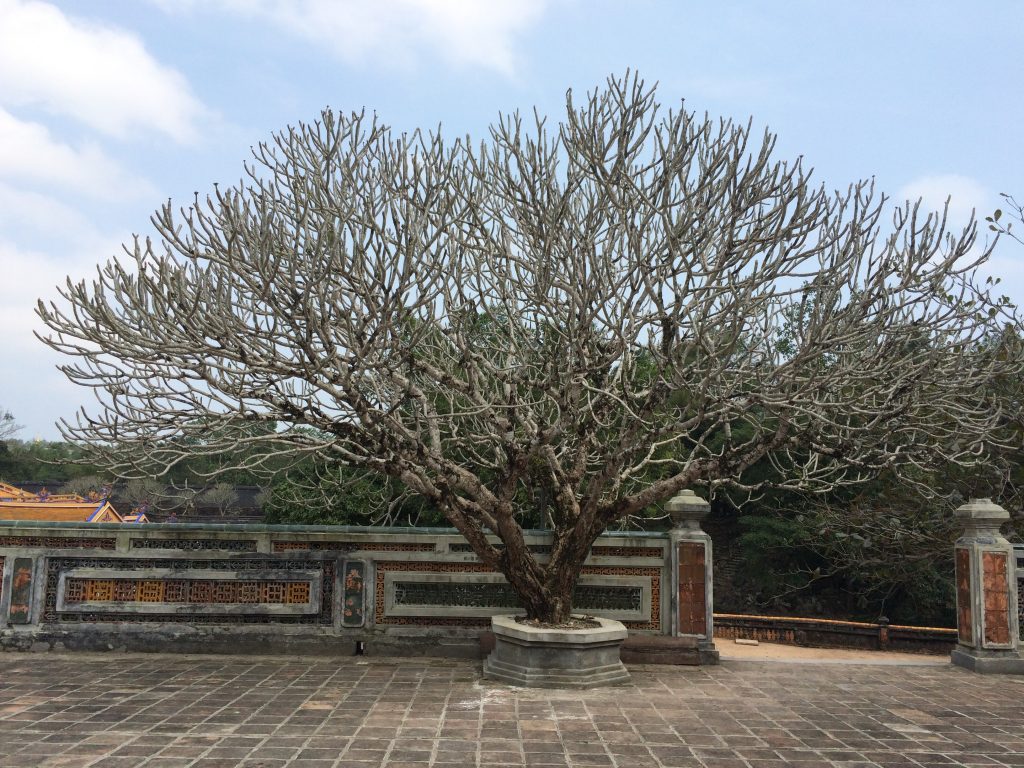 Branches reach for the sky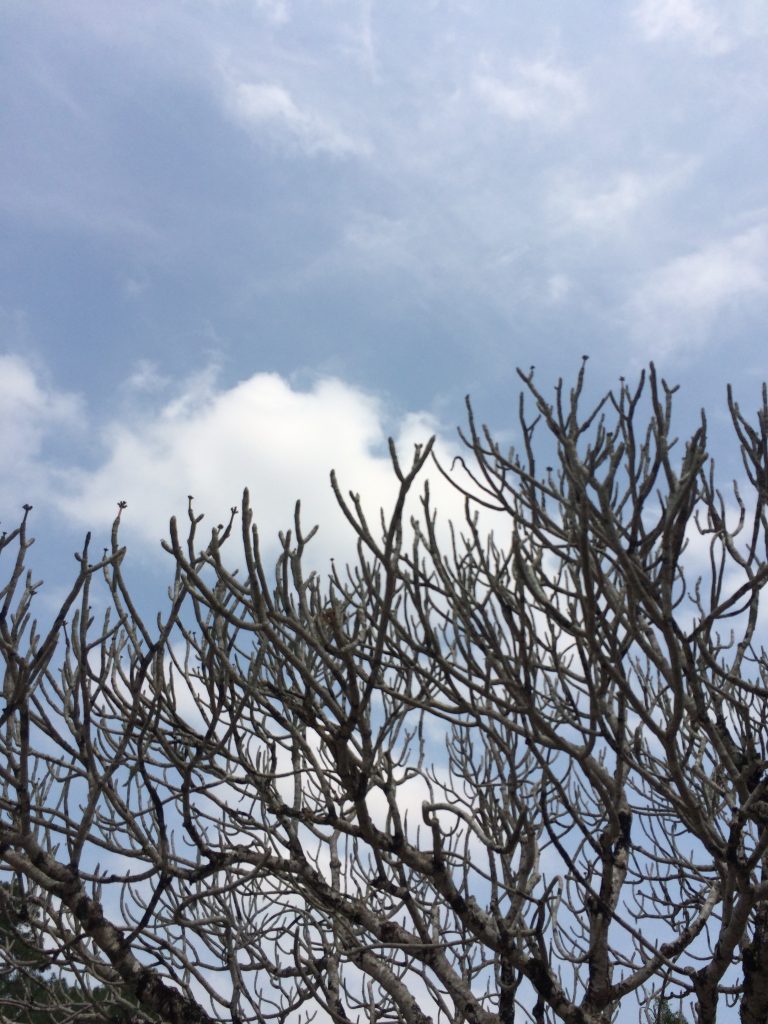 And finally this high light place.
Dai Noi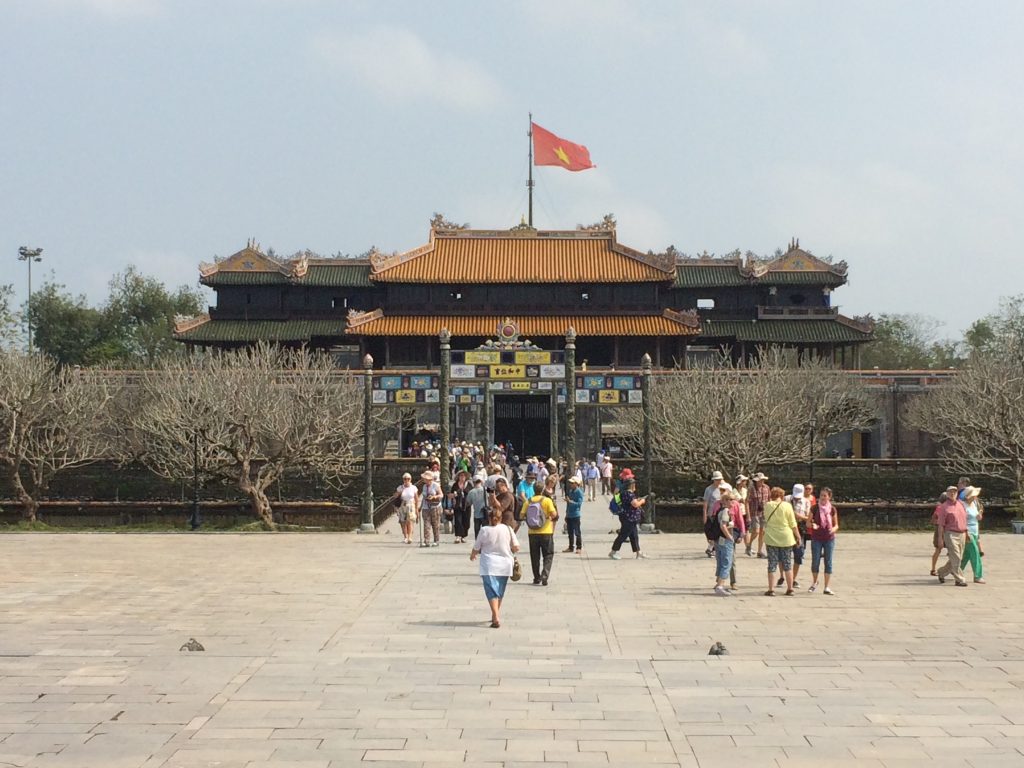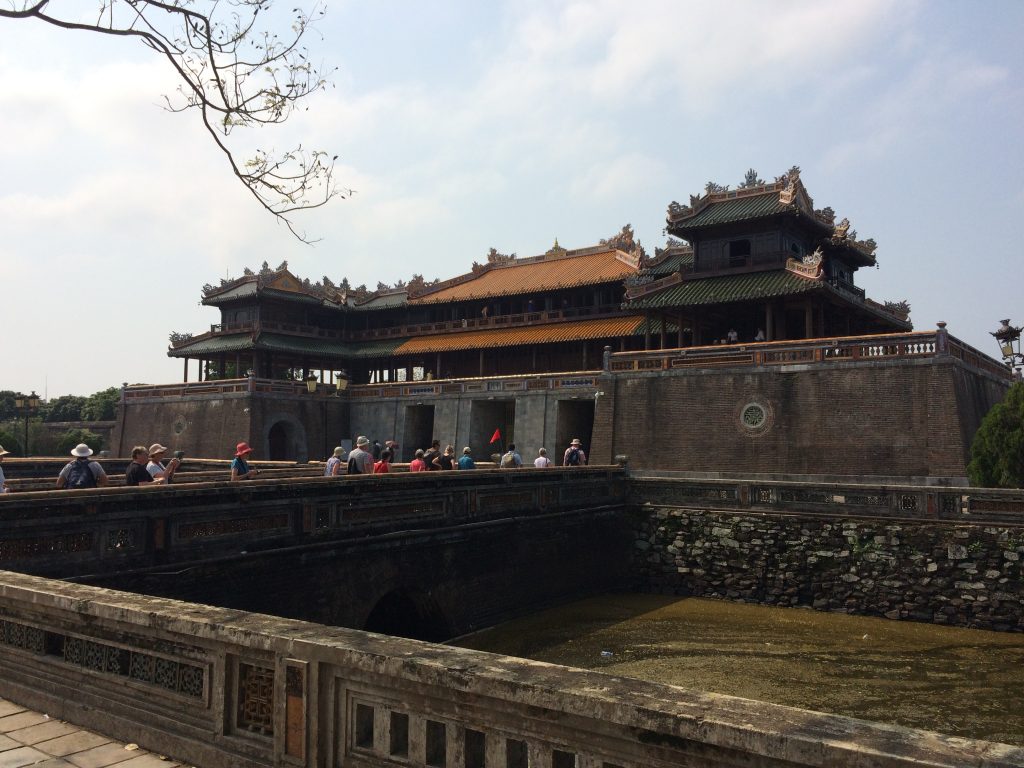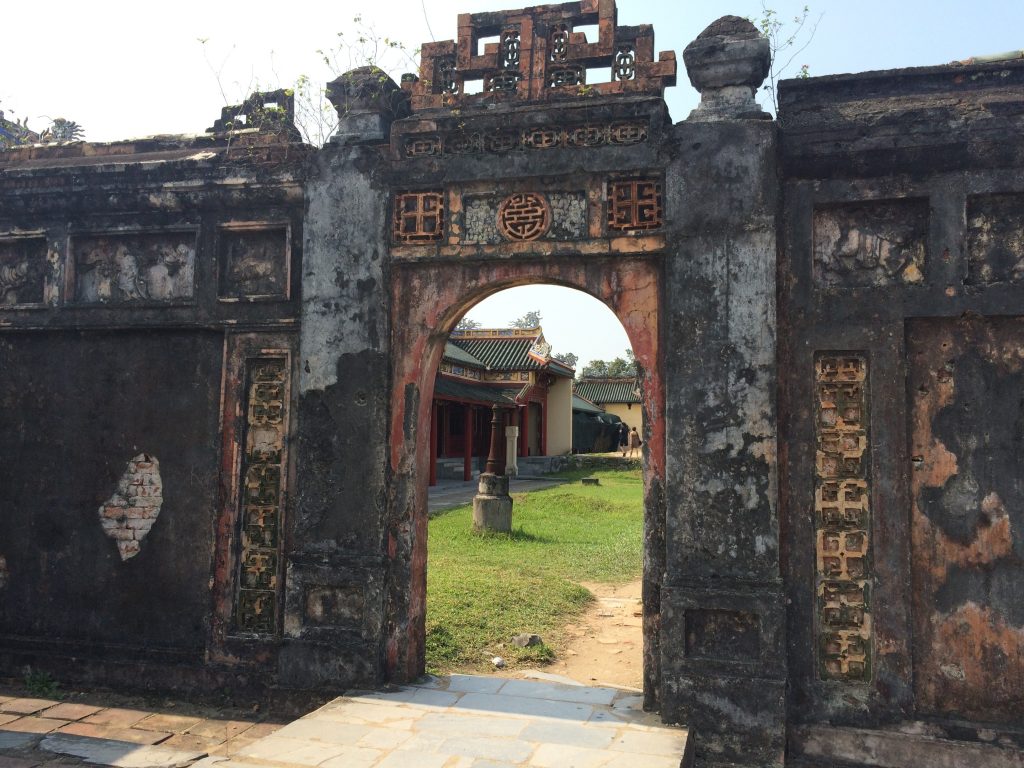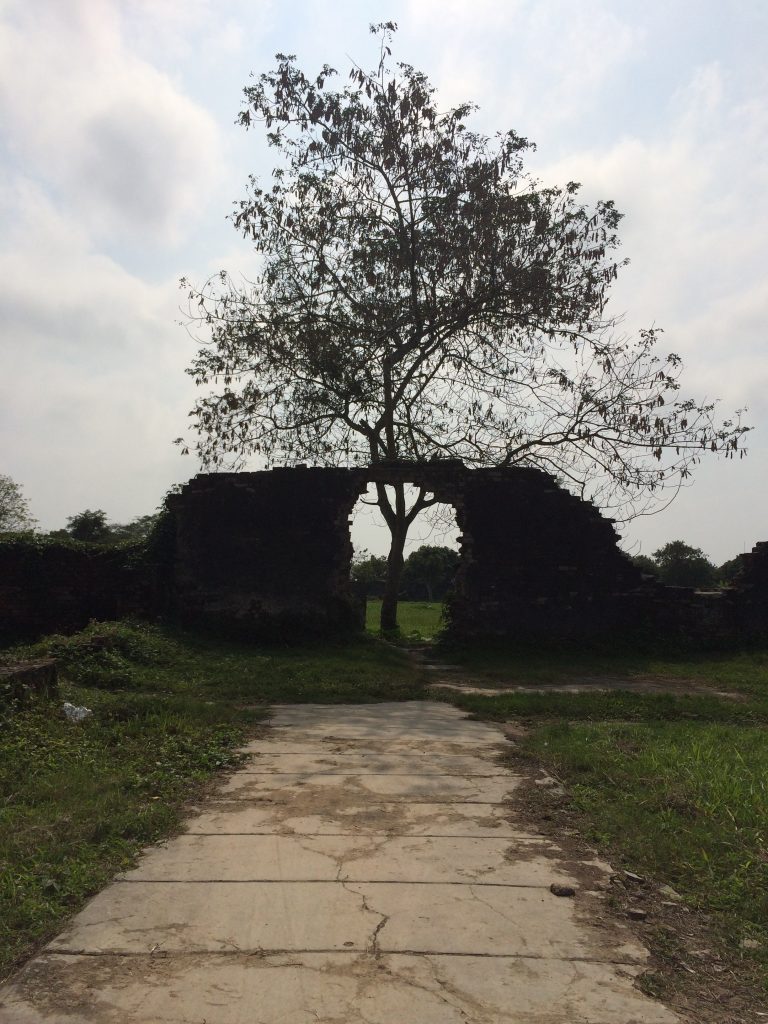 Colour, impression, atmosphere, silence, it was really different from any other country's historical building. Dai noi was the place I was longing for since I visited Vietnam last time. I couldn't visit here as the airport in Hue was temporarily closed so that there was no decent way to come from Ho chiming city at that time. It's so Vietnam here, everybody's mind is Vietnamized when visit here.
At night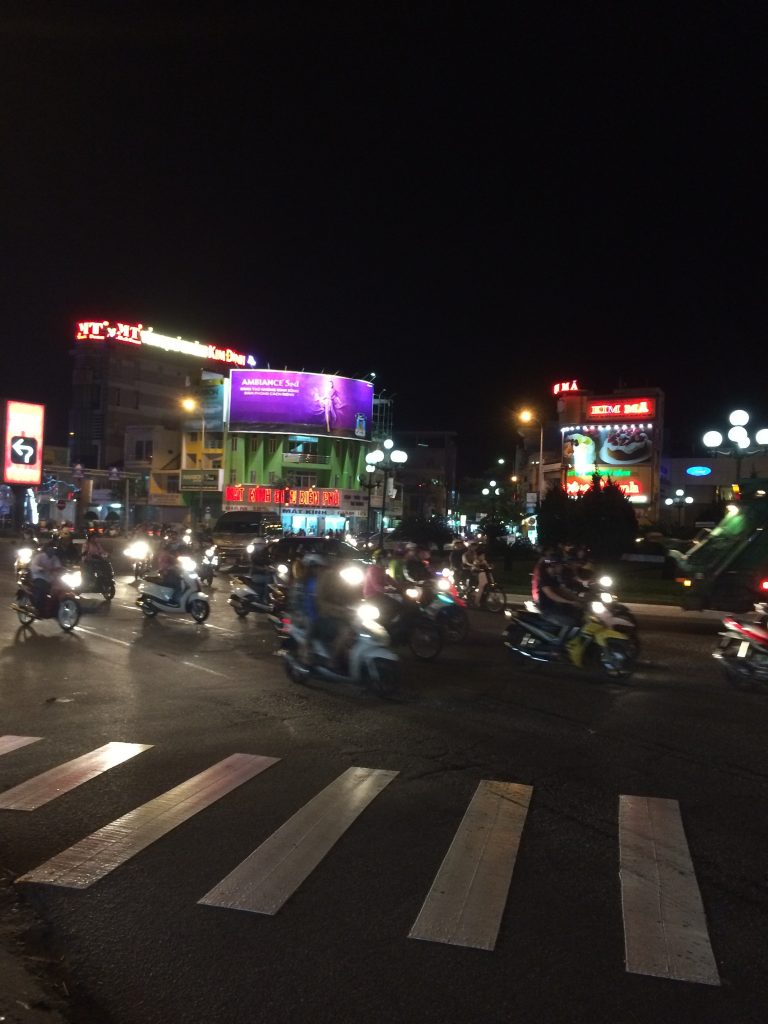 I had this beef pot with beer.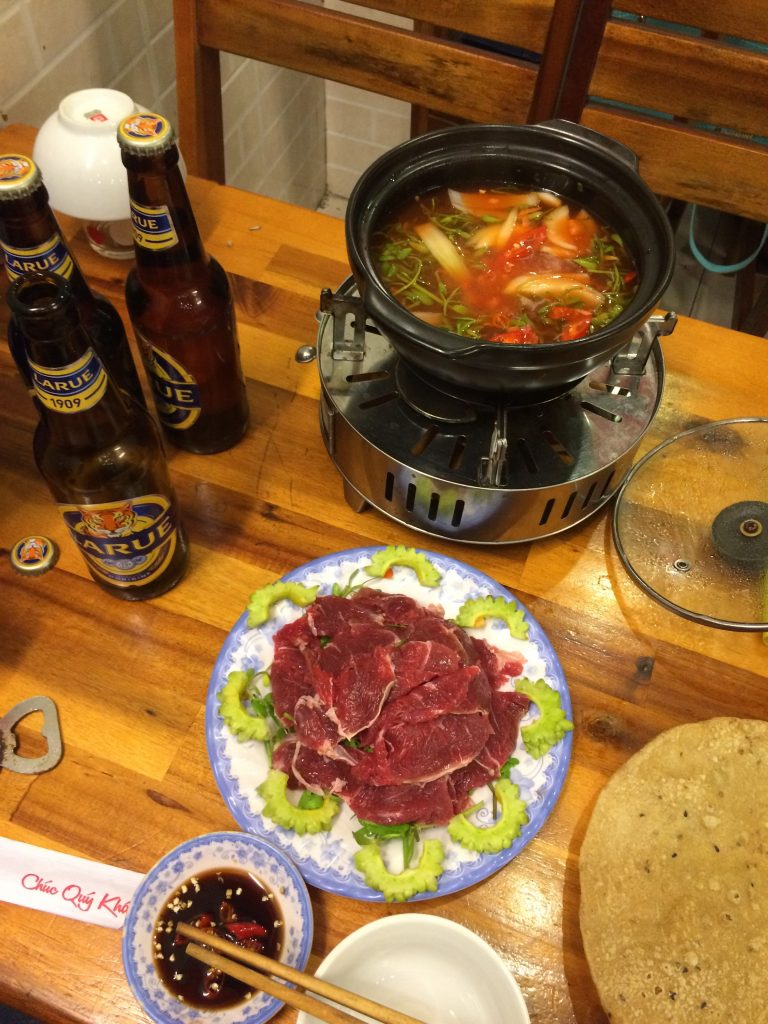 People drink beers with ice here.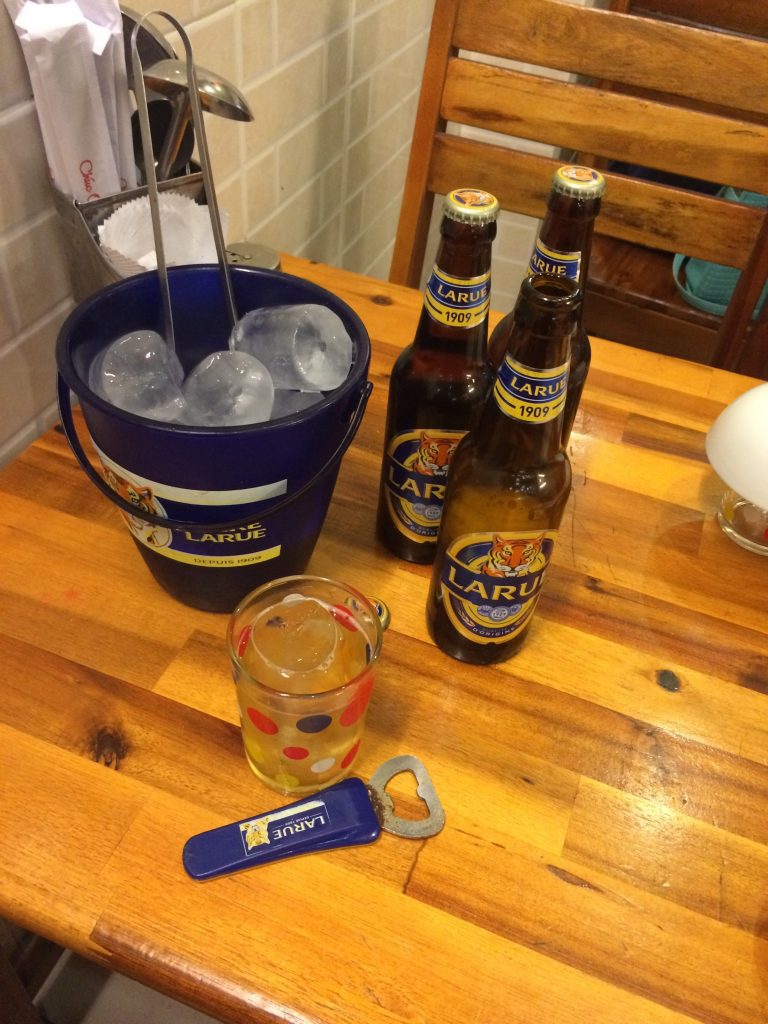 It was interesting to see bucketful ice next to beer bottles. Ice was huge but the glass was so small. Is it a local secret to drink smashing chilly beer?