This is the national library in Singapore. Isn't it so cool? The design is stylish and modern. It's like a future library. There is a large study space and there is free wifi, foreigners can borrow books, CDs, DVDs by paying the annual membership fee of $42.80. I tried the membership for two years and it was good. There are so many valuable books and magazines in here which won't be available in other countries. One day I bought a book for studying and it costed $40 but I found the exact same book on the shelf in the library so that $42.80 membership isn't that high in my opinion.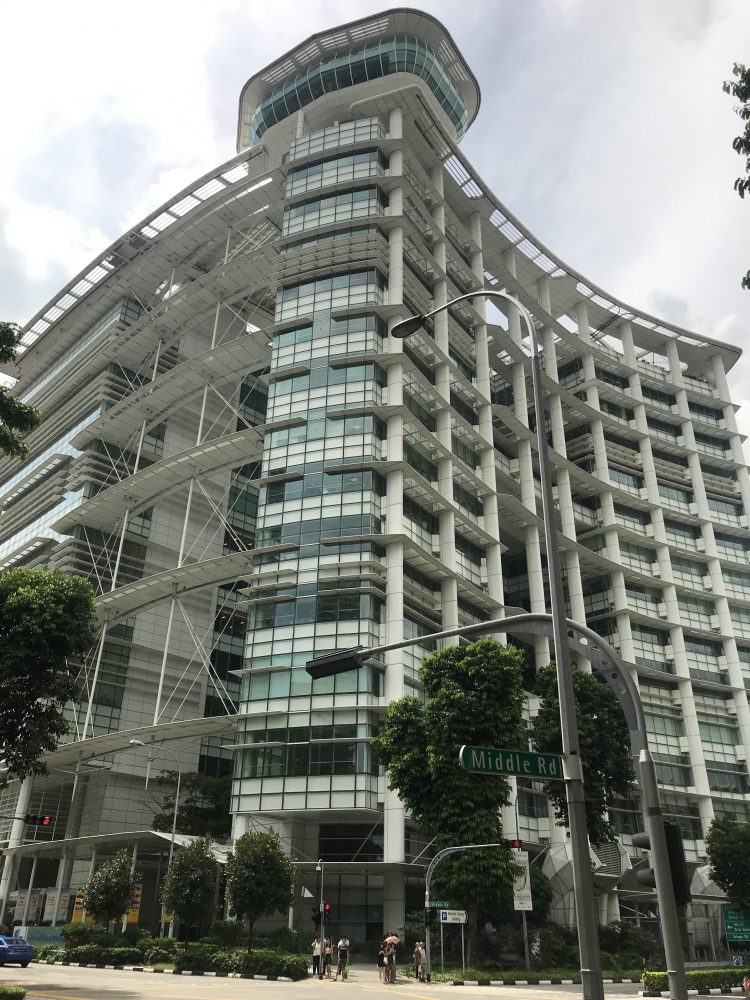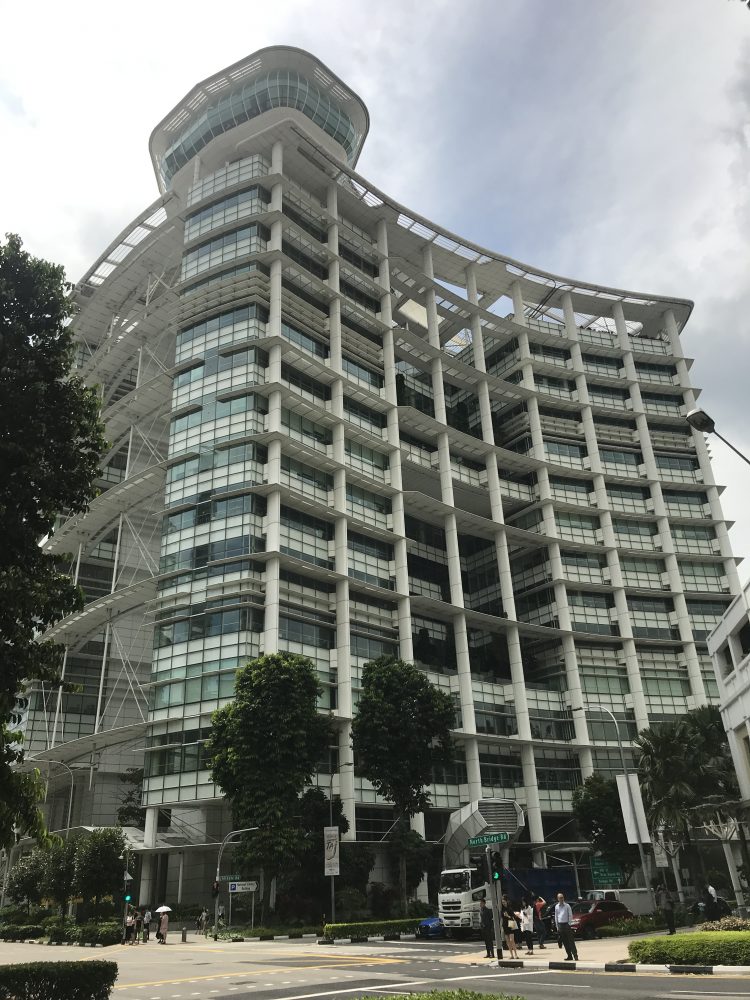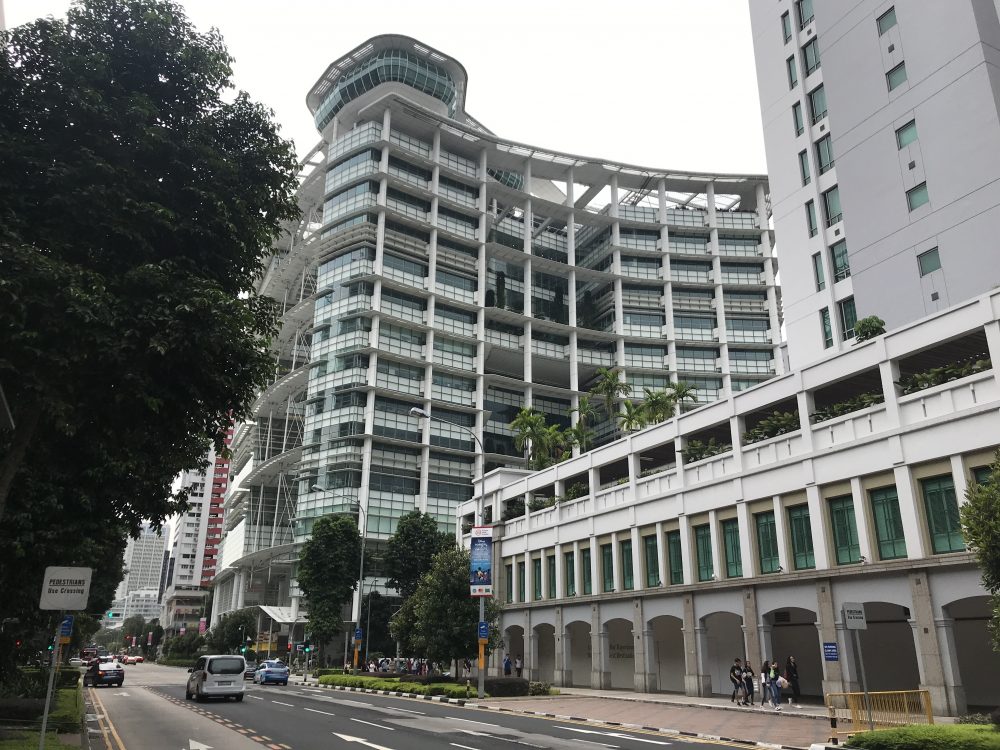 It's located in the street like this and there are big shopping malls, bars and restaurants near around.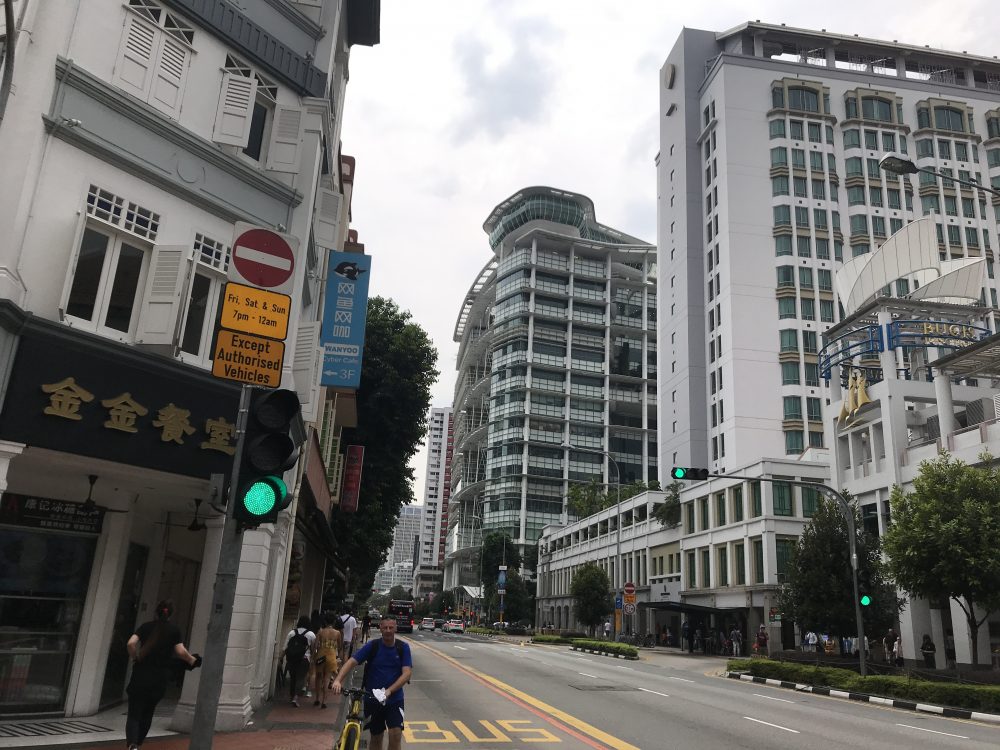 Entrance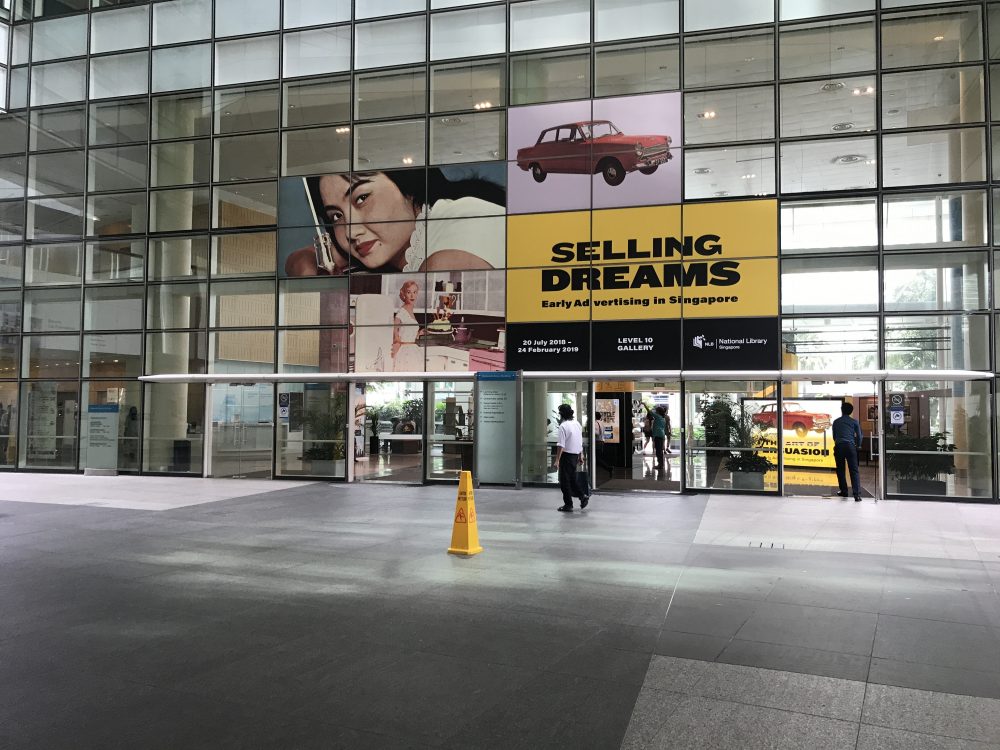 The building is so huge but the public library space is just only on B1 floor. There are event rooms and a private library on other floors. But it's enough. There is a study room on 6F and a coffee shop on 4F.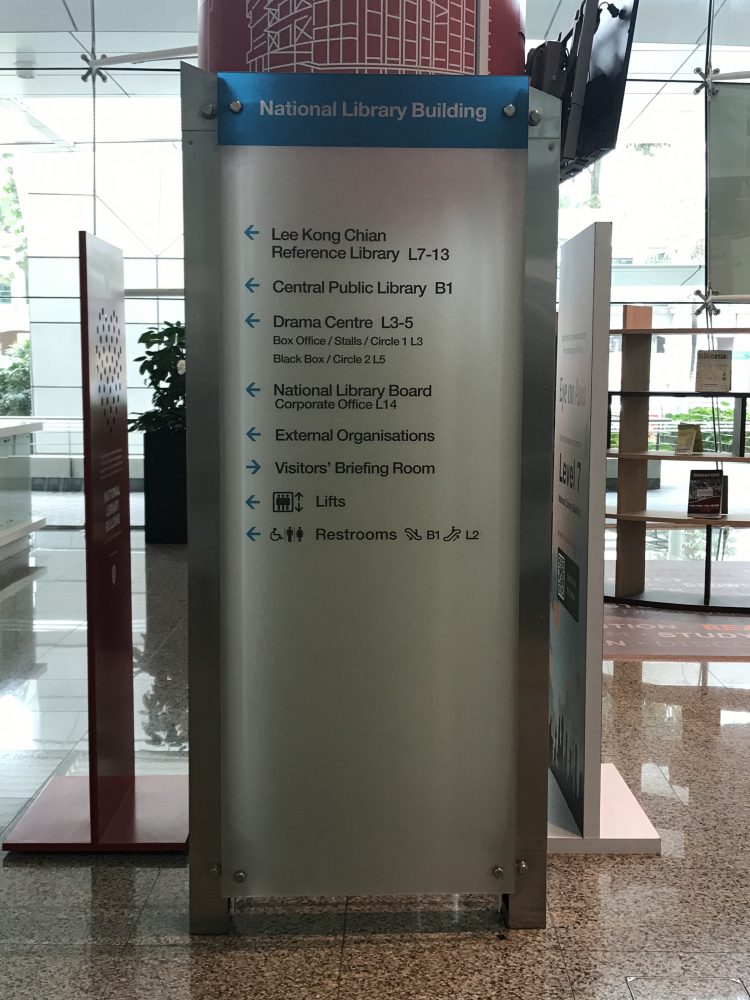 Coming inside from entrance,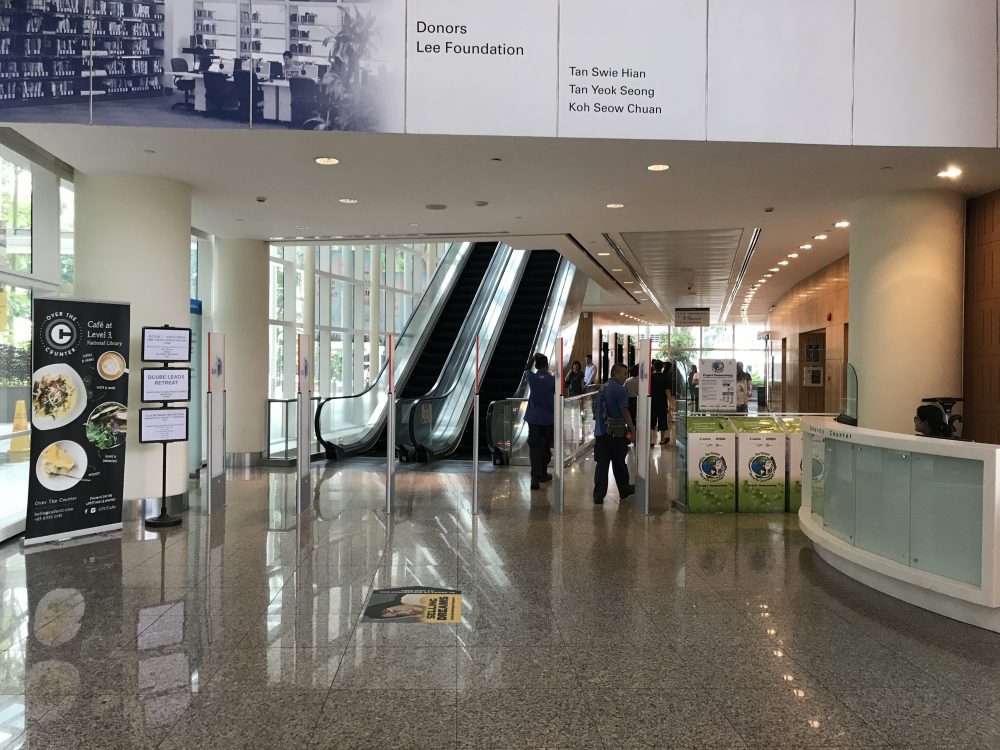 and go down by the escalator to the basement floor,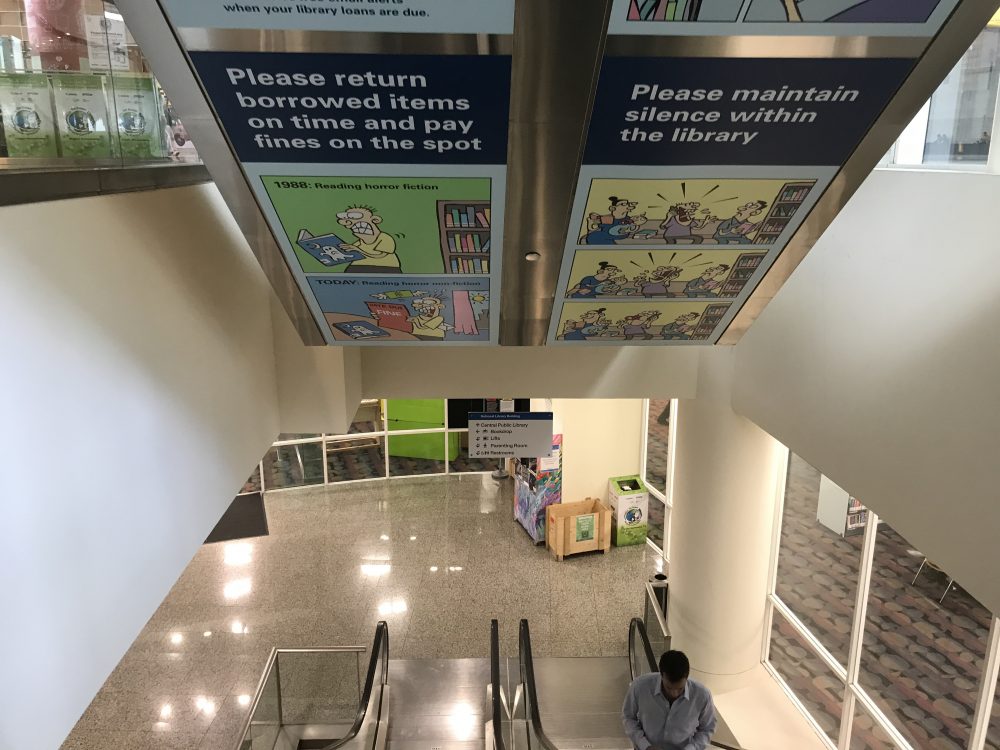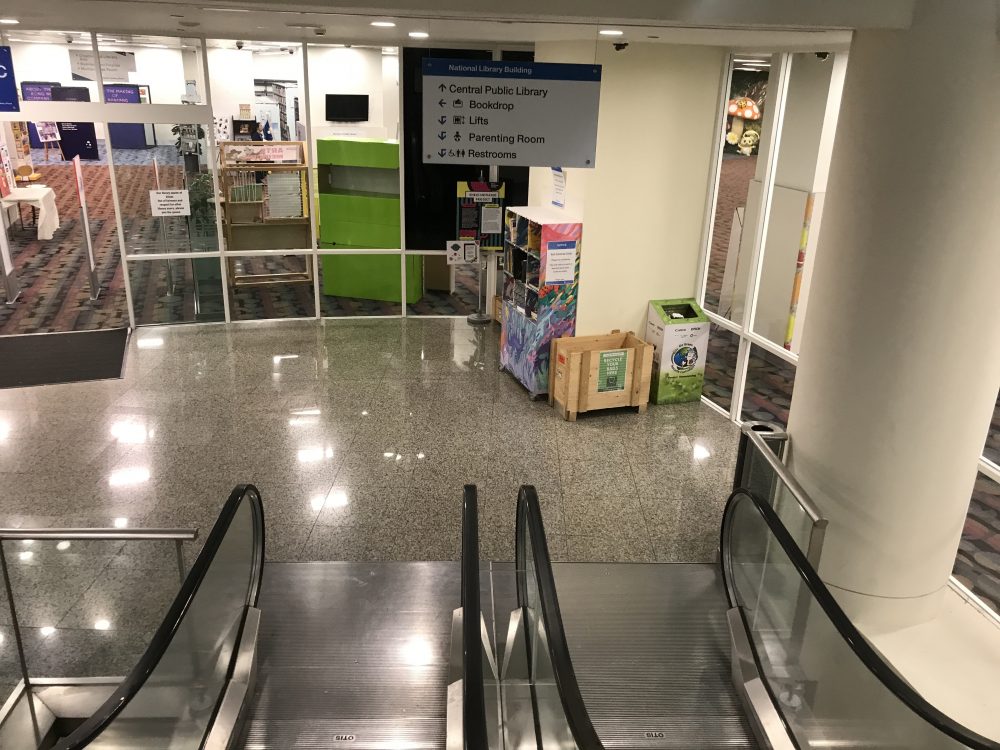 there is a book exchange corner. We can pick up and give out books here. I gave out some books and they were gone so past. Everybody is keen to check this corner.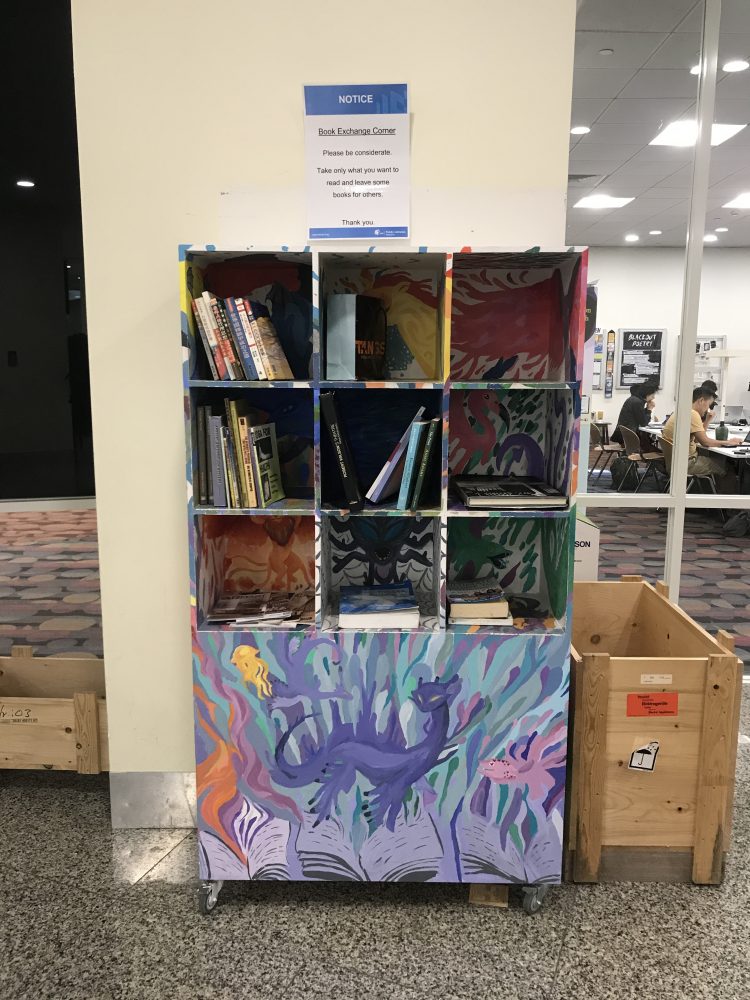 There is a kids' corner, too.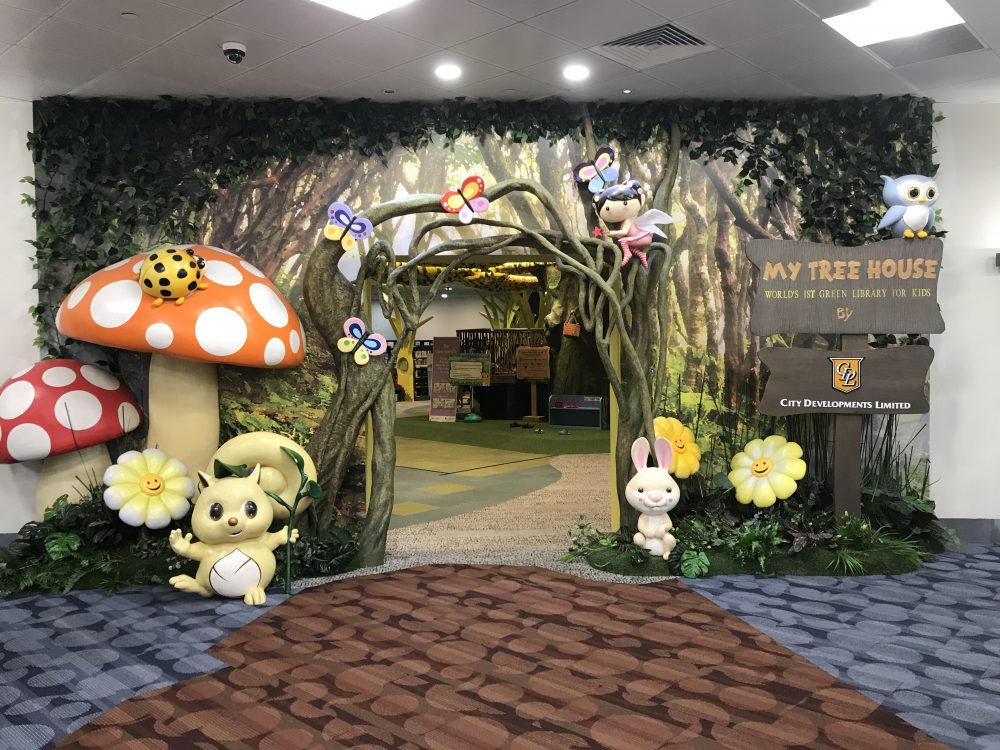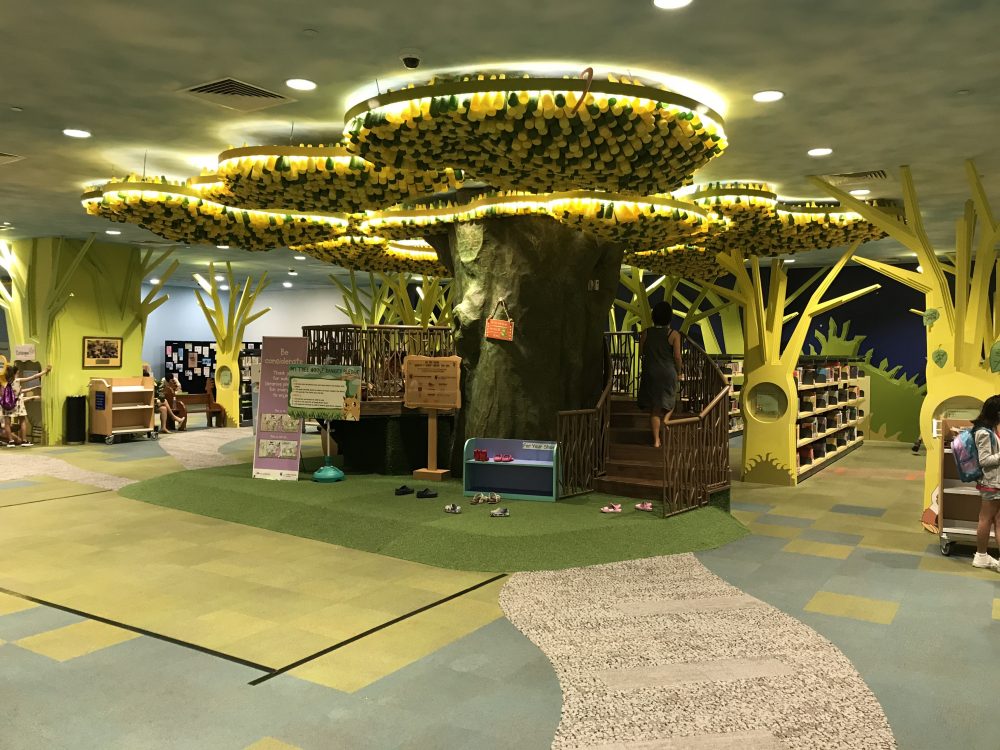 Book shelves are aligned like this.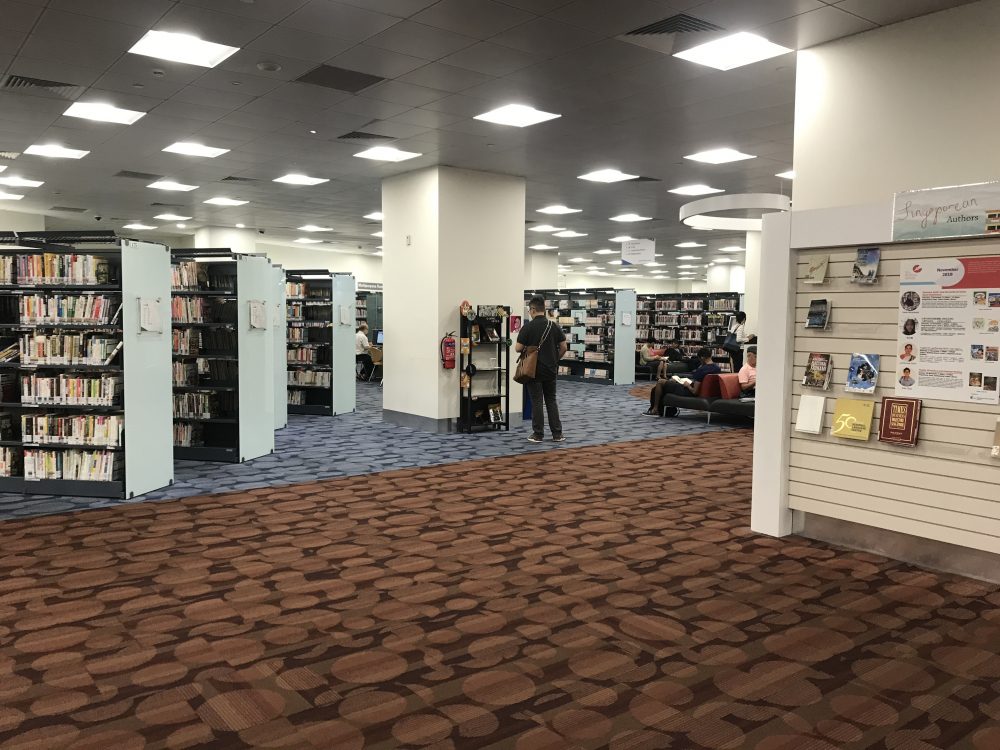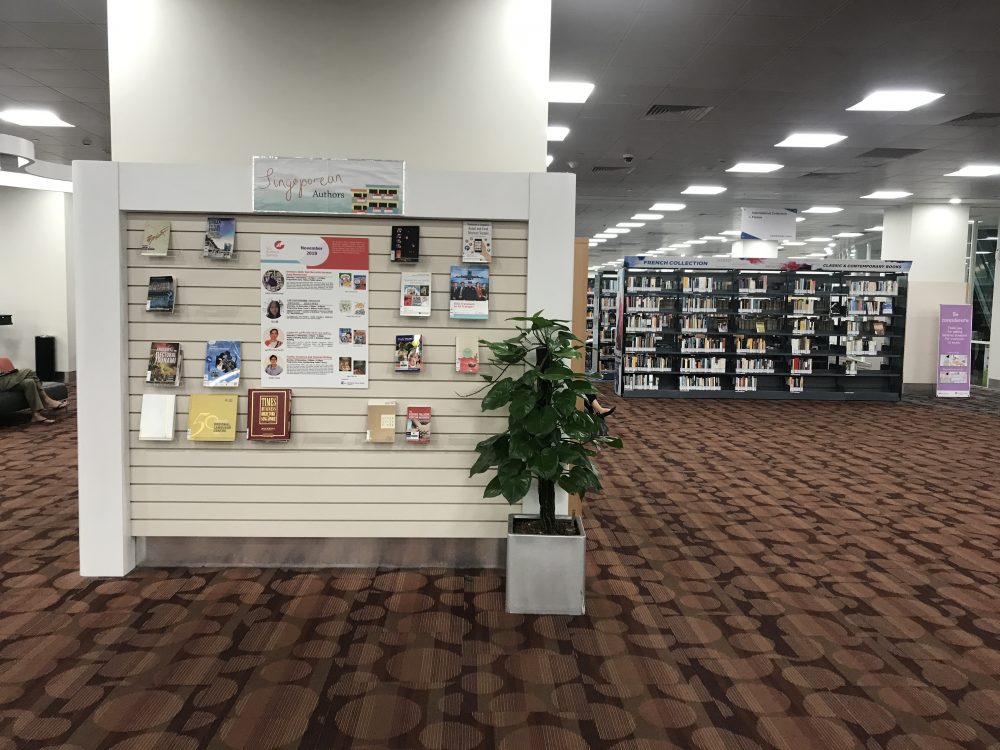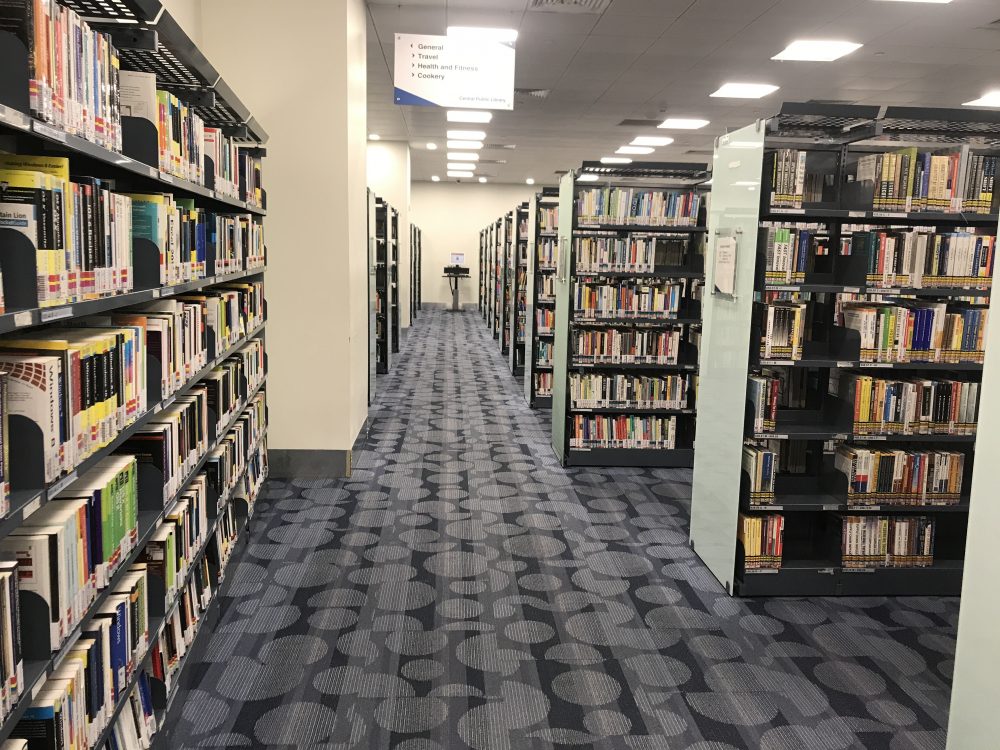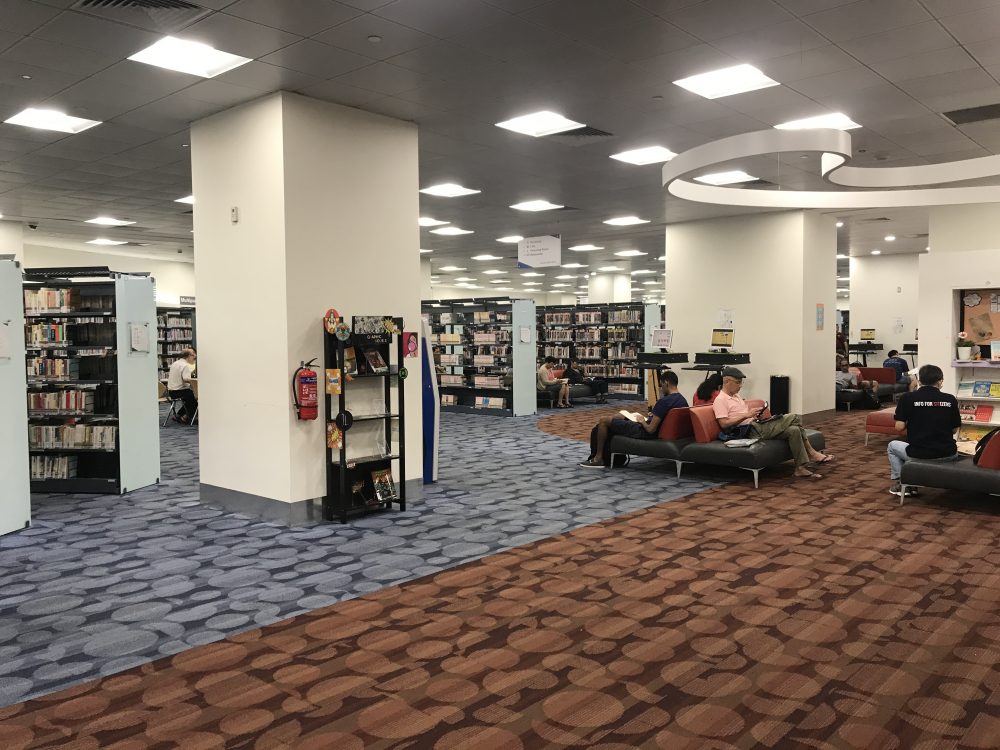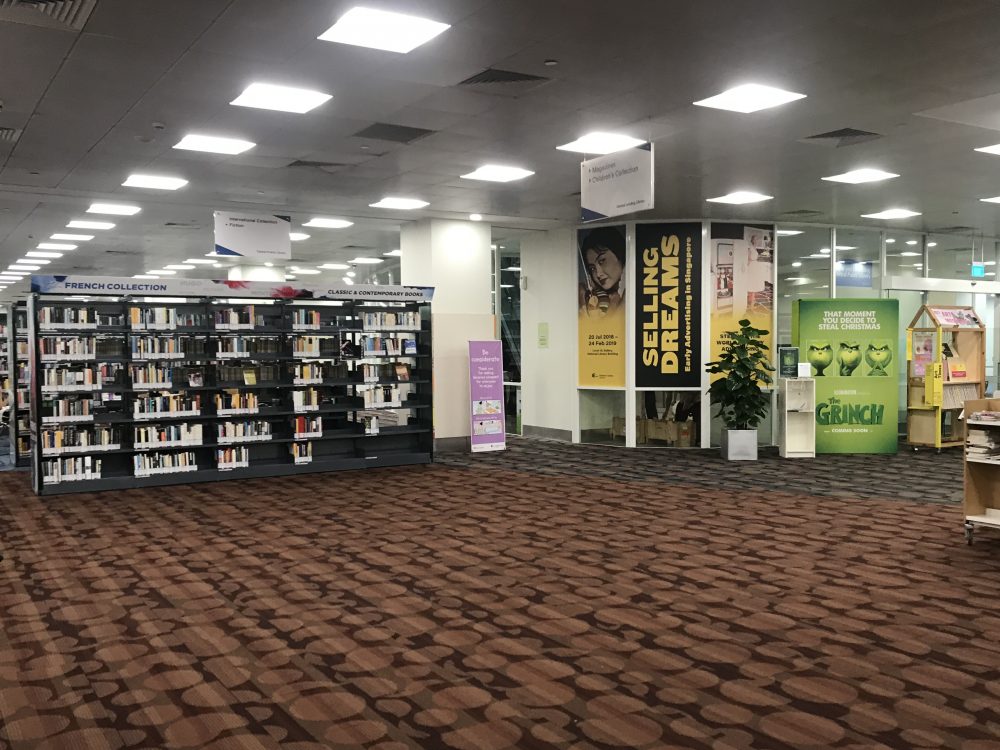 Self service system is adopted in here to borrow and return books. Quick to come and go.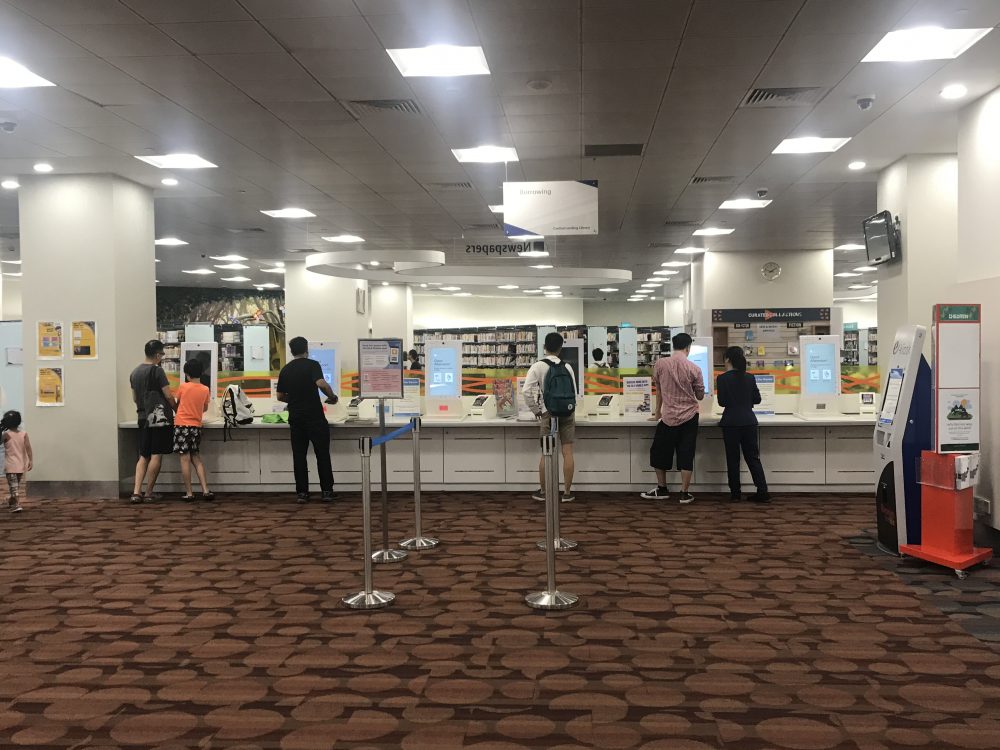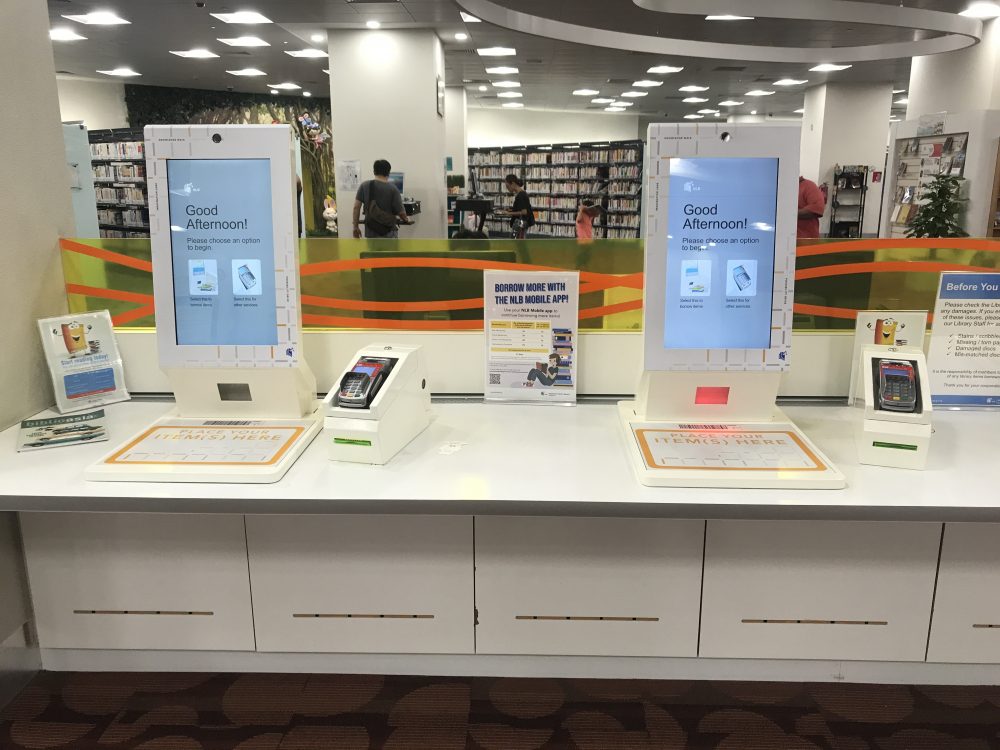 Reservation on the library web is available and there is a locker to pick up the book.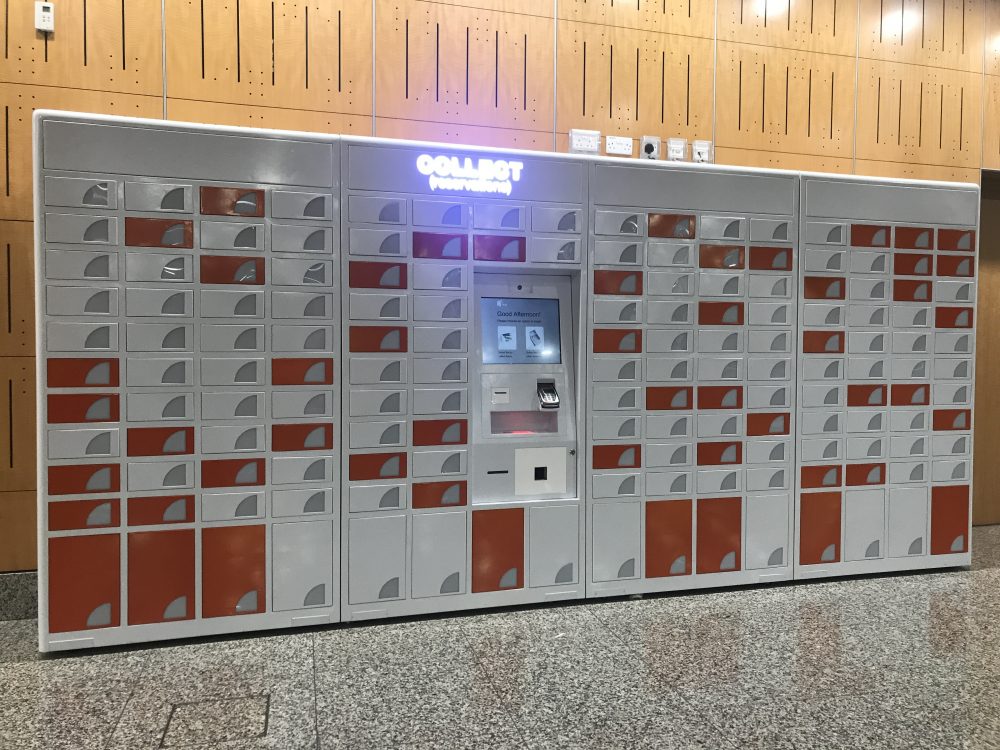 Overdue charge is avoidable by using this 24 hours operating book drop. It's easy if I just return books. Normal rental period is 2 weeks but it can be extended for extra 2 weeks on the web easily. Over due payment is only 15 cents a day. Not too bad.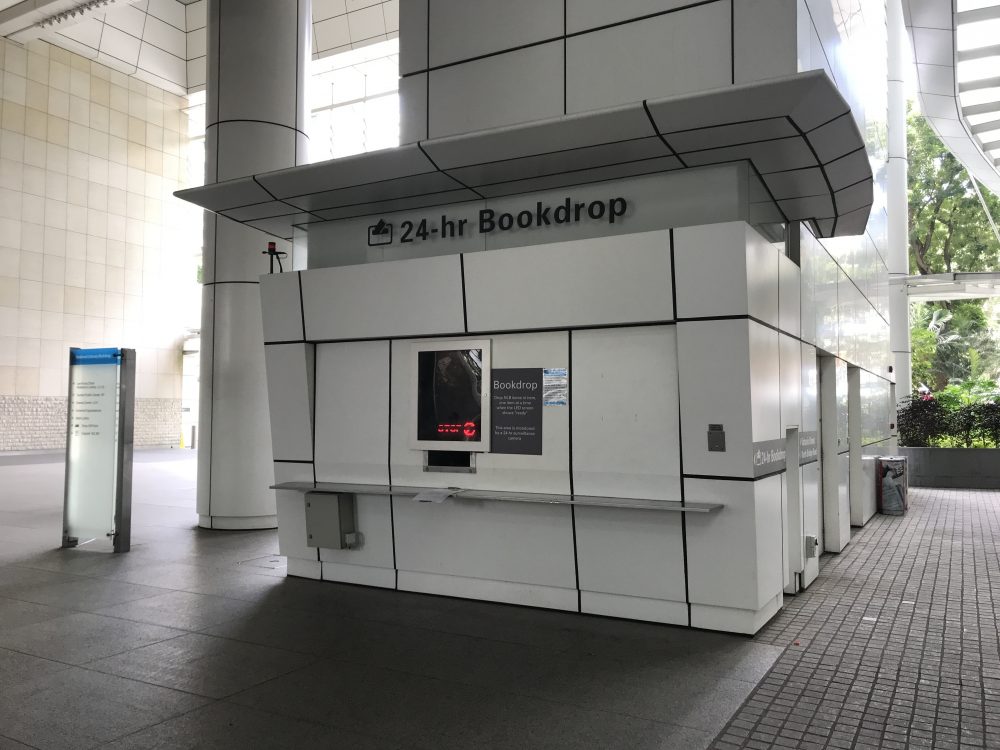 A large study room is on 6th floor and there is a garden like this to relax next to the study room. Sometimes the room is too cold for me that this garden is oasis for frozen people like me. It's an open air space.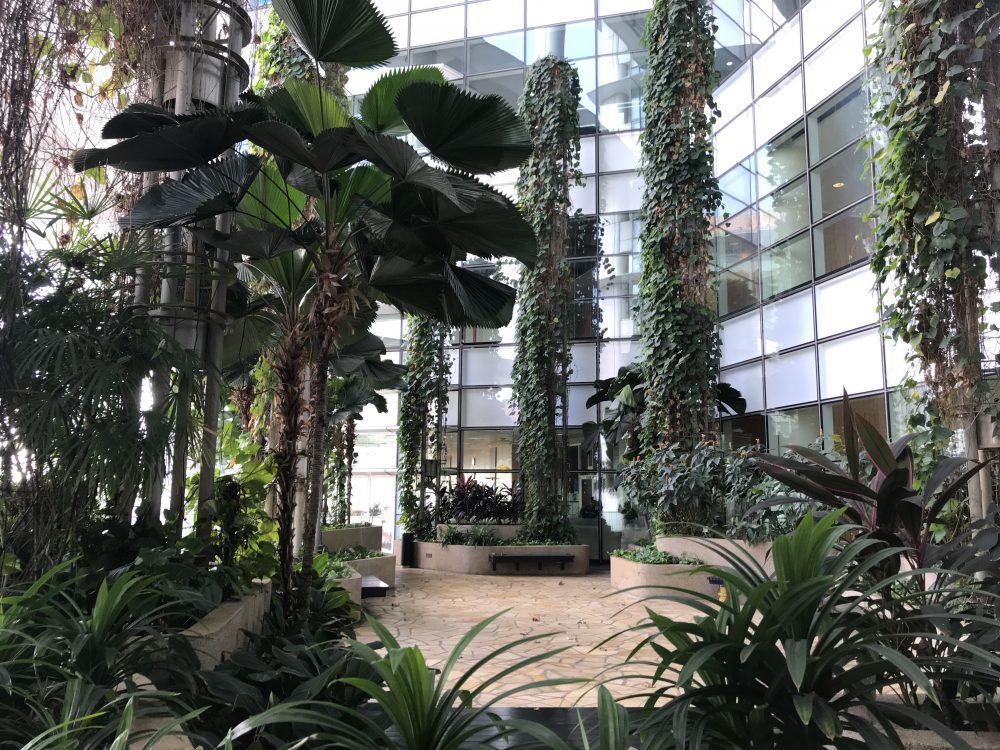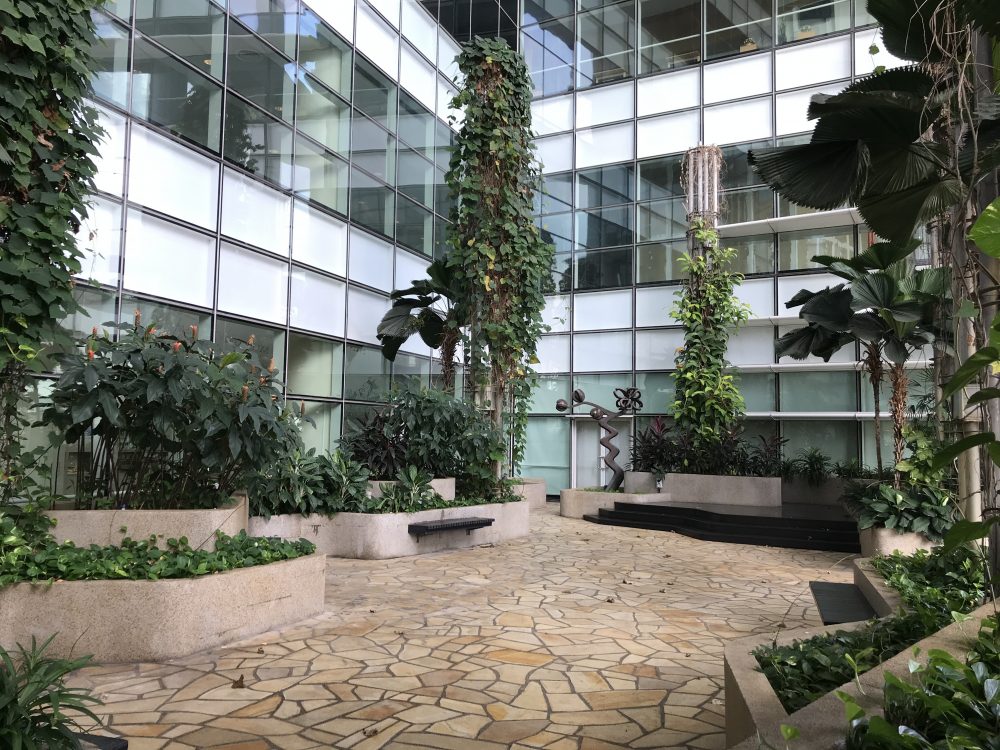 From this garden terrace, the intercontinental hotel can be overlooked.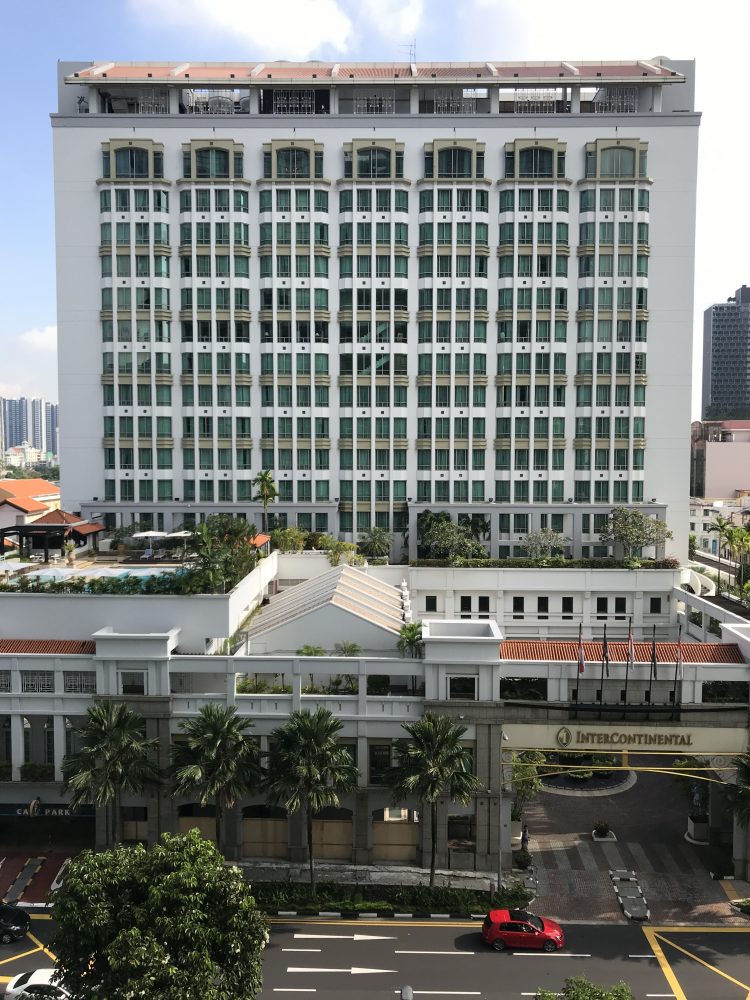 In the study space, there are those vending machines, drinks and snacks are allowed, free wifi is also provided so there is nothing lacks.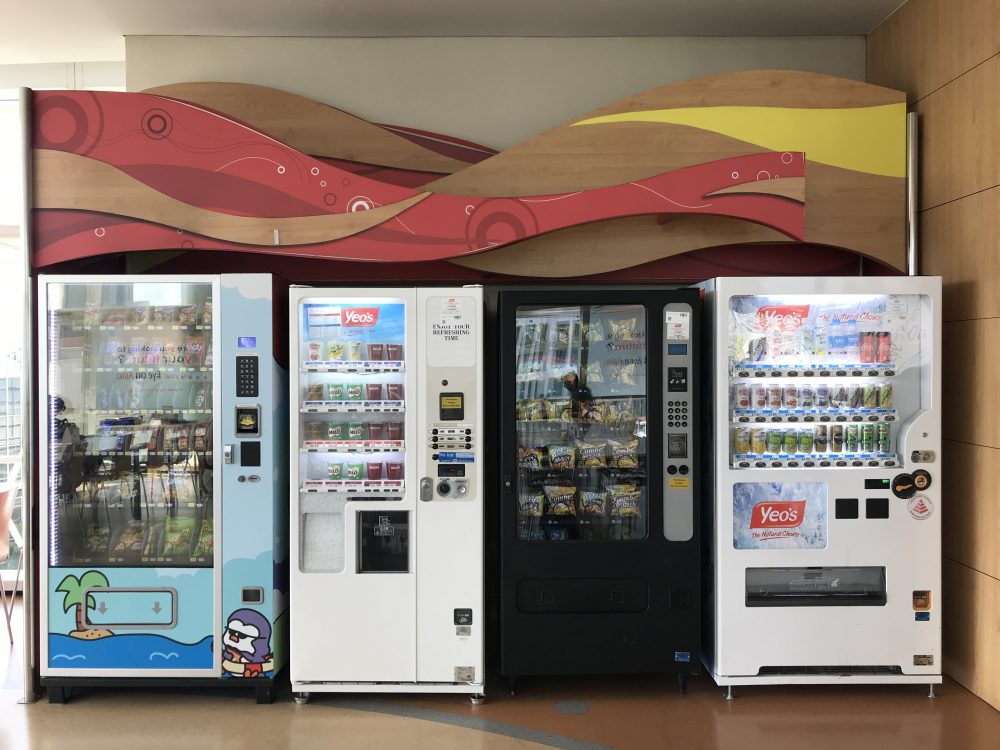 On 4th floor, there is a coffee shop and it also serves meals like pastas and sandwiches.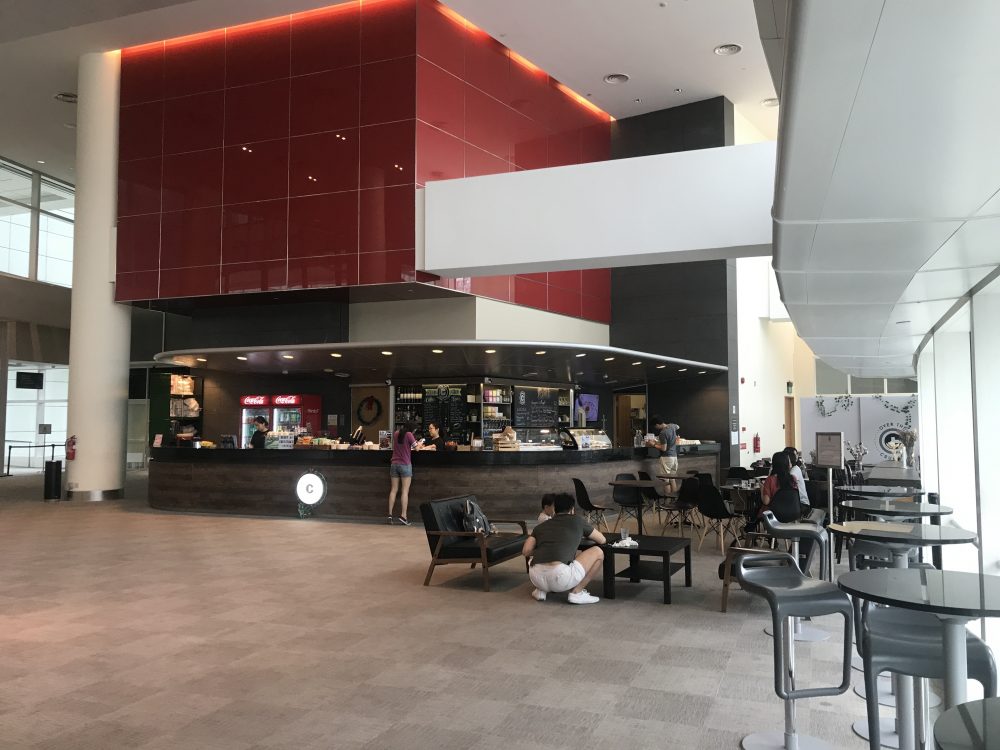 On the ground floor, there is a cafe space. It's a bit hot to stay long but it would be all right in evening or on no so hot days.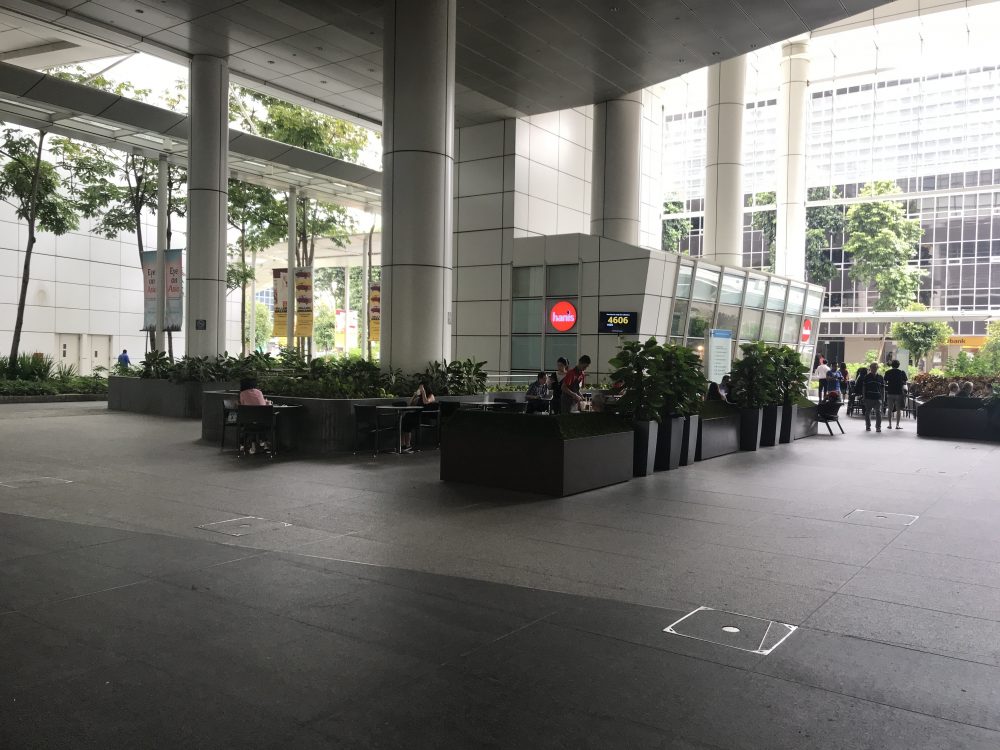 Foods are served here so library goers can stay all day here.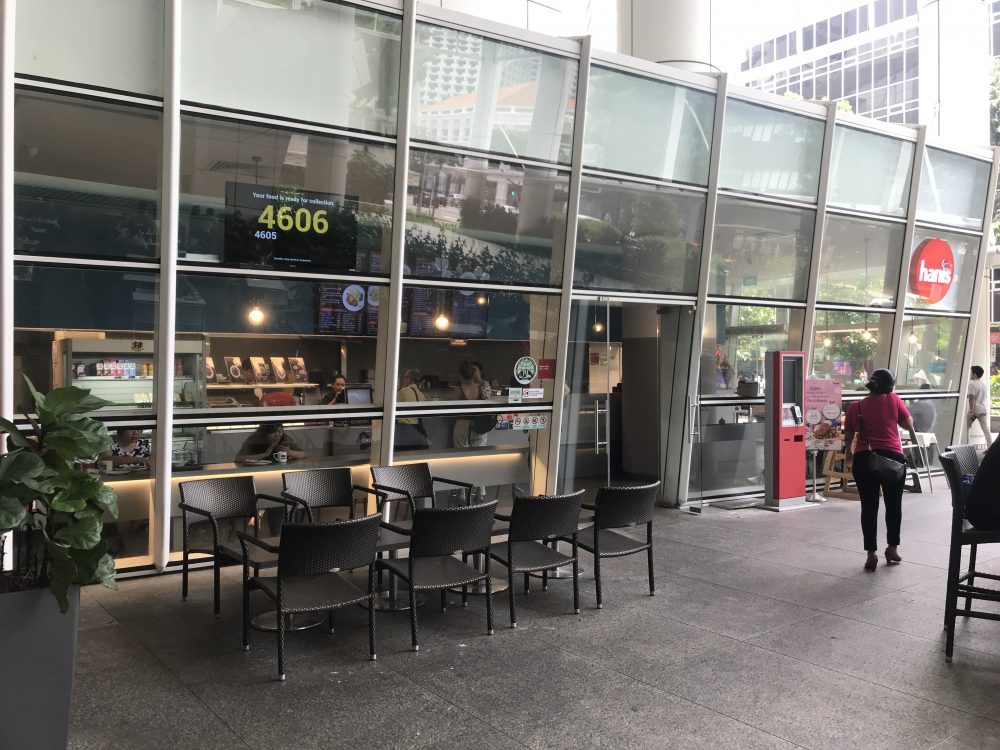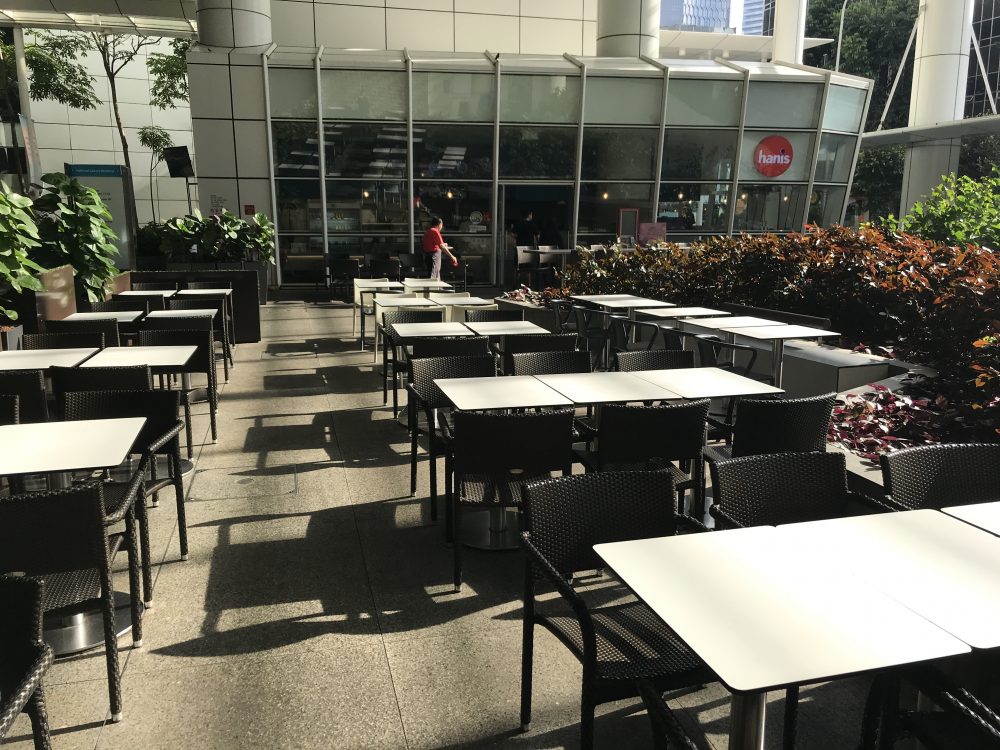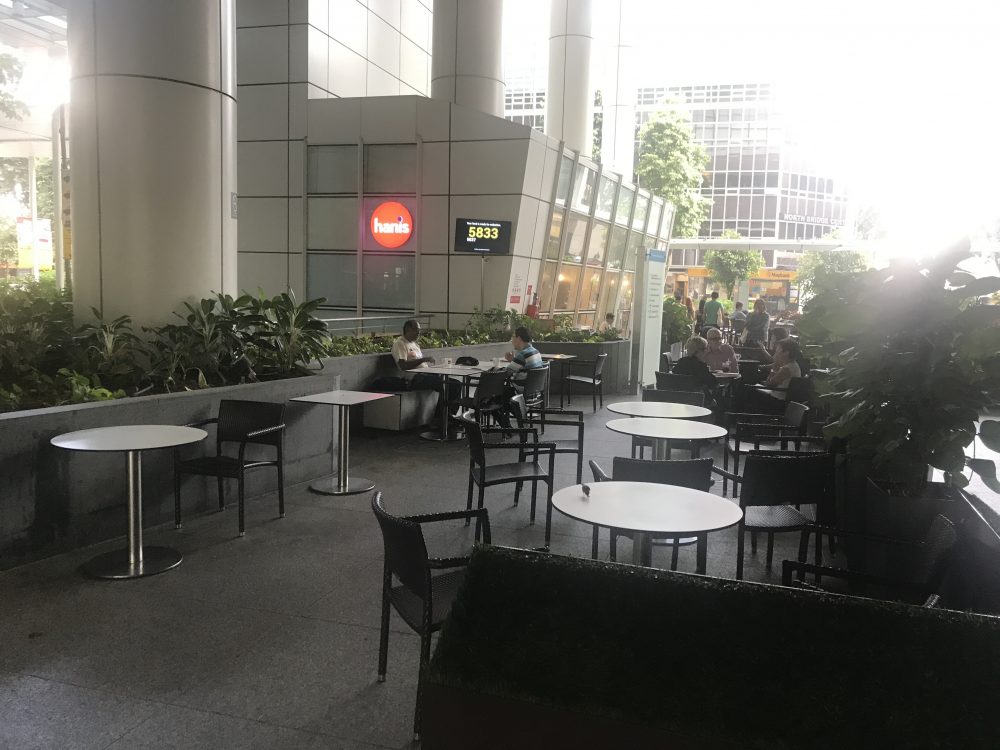 Not only foods, there are cakes for a sweet break time.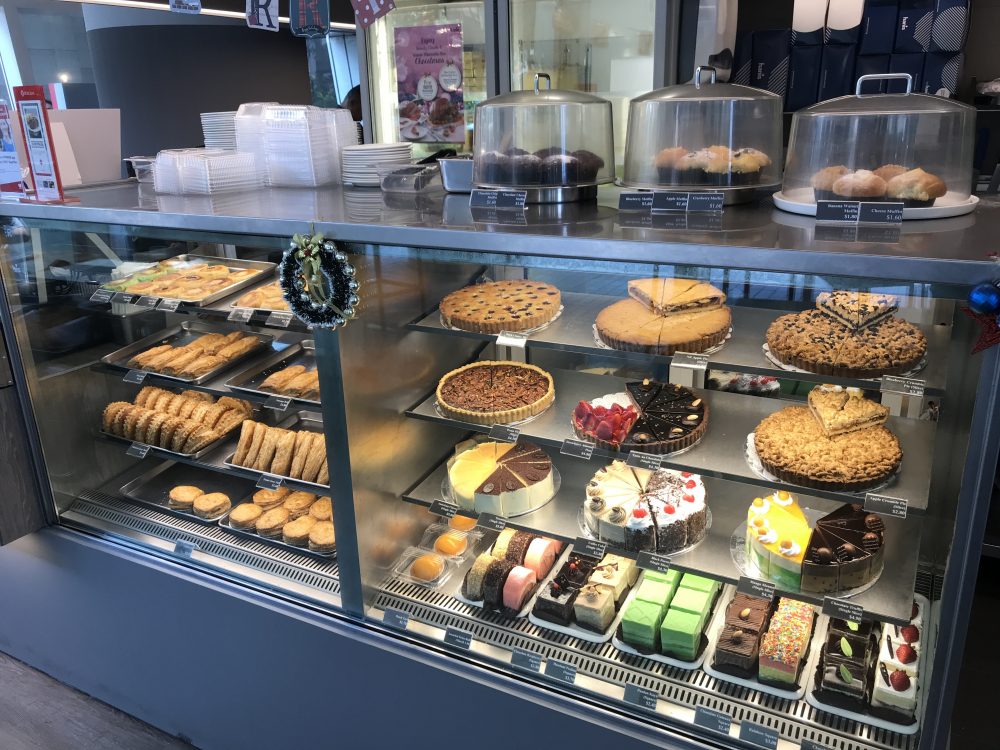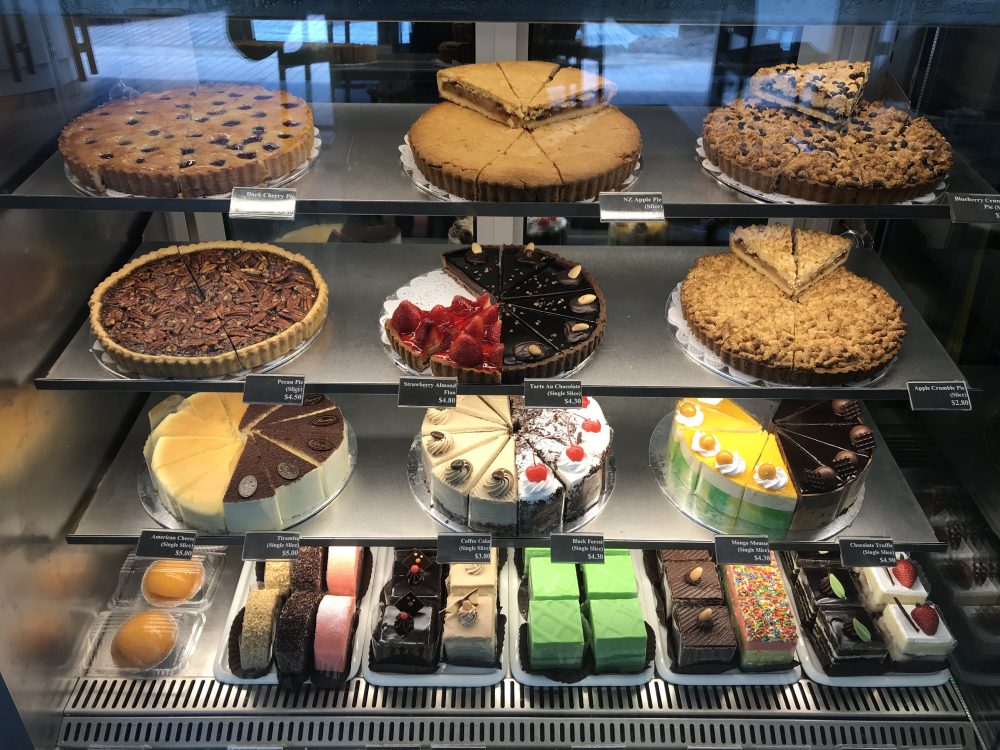 I tried Pandan kaya cake. It was coconut flavoured cake consists of sponge parts and jelly like parts. Not too sweet and the I like its colour and coconut flavour. 2.4 SGD / tea 2.5 SGD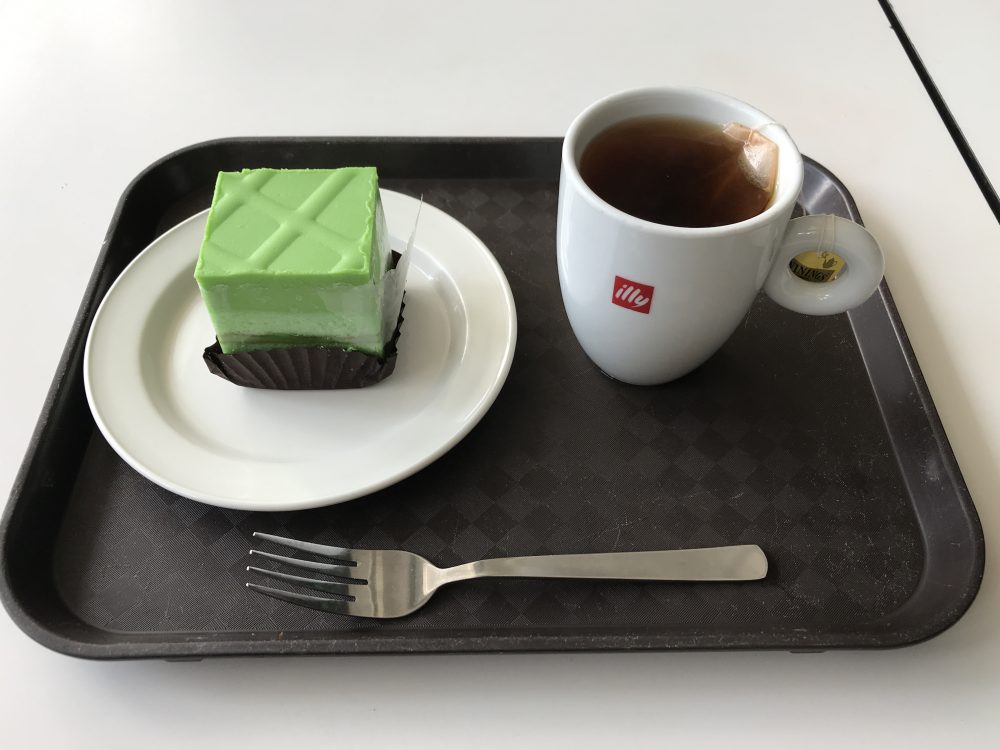 I sometimes have lunch at this BAK KUT TEH restaurant when I visit the library. BAK KUT TEH is a local pork rib soup.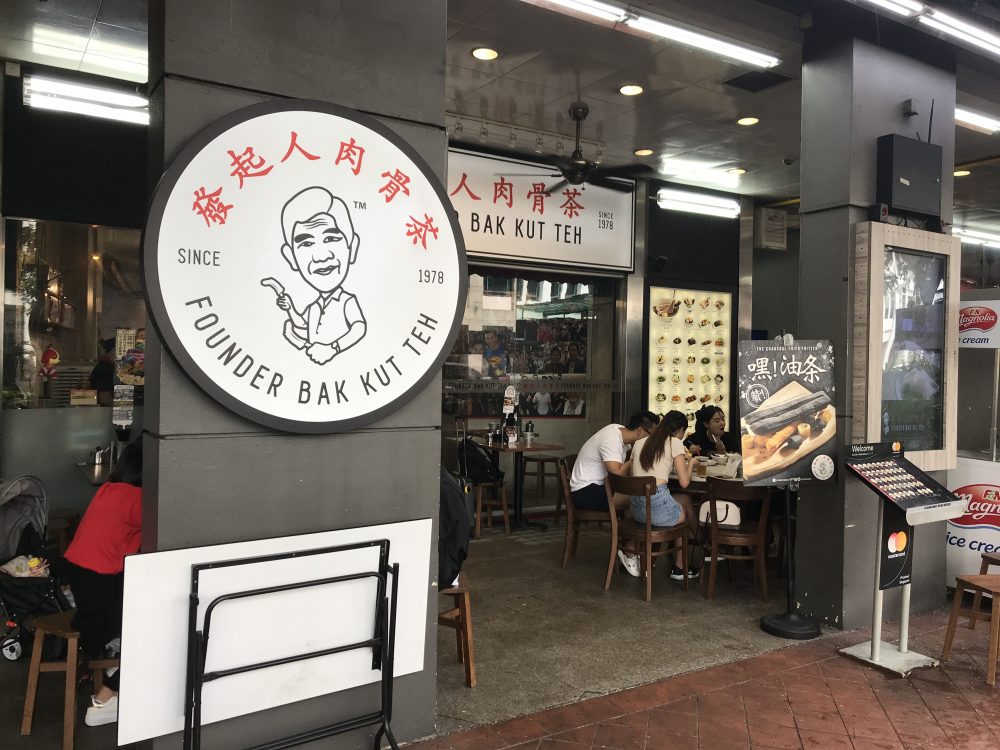 Pork intestine 8.8 SGD, rice 1 SGD. It seemed a bit horrible but the was simple.