Amazon started food delivery service in Singapore. Some supermarkets already have similar services but what's great to shop with amazon is that the order will be delivered just in 2 hours after the purchase.
There are some categories from foods to electrical appliances like this and I purchased foods this time.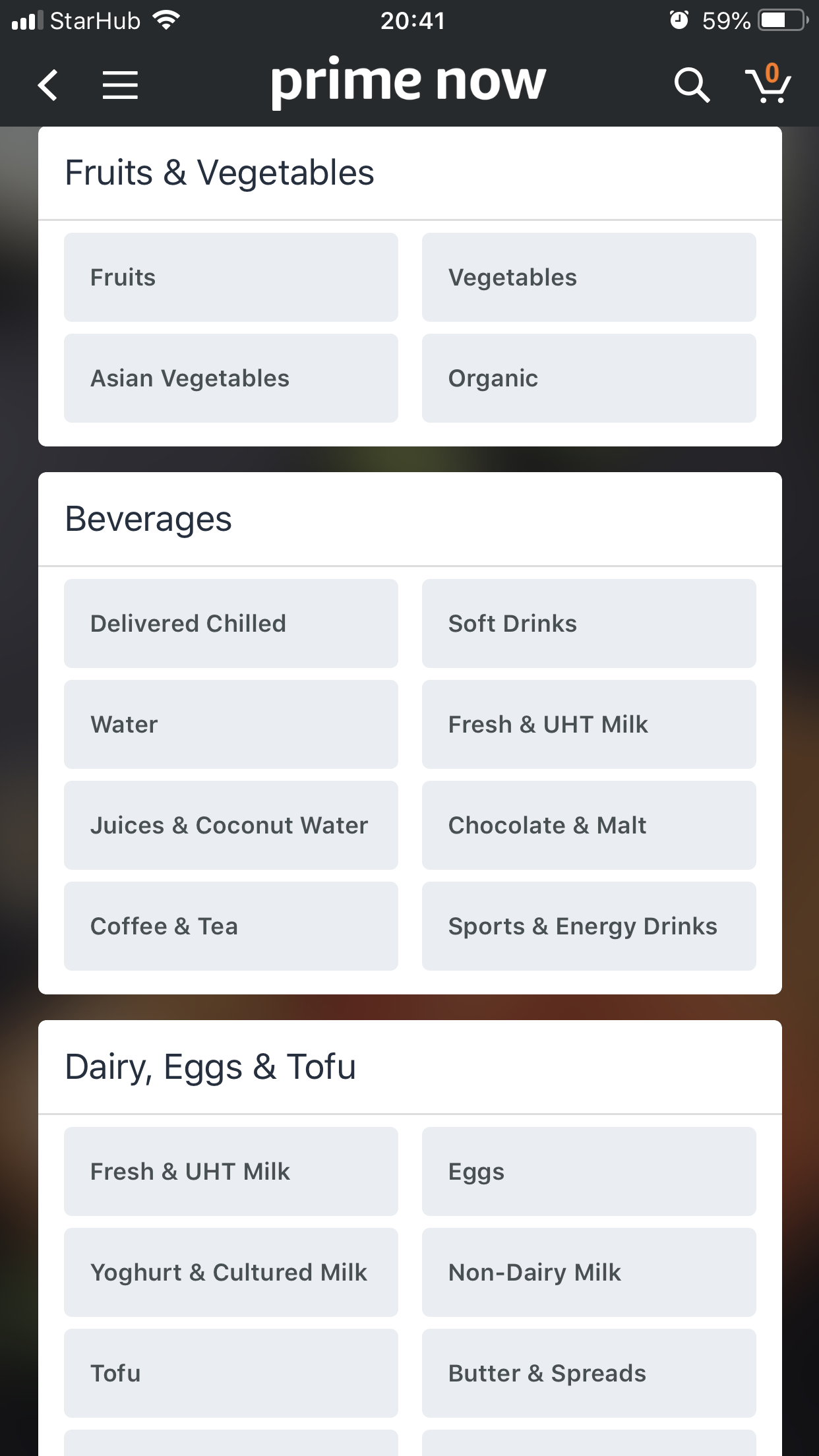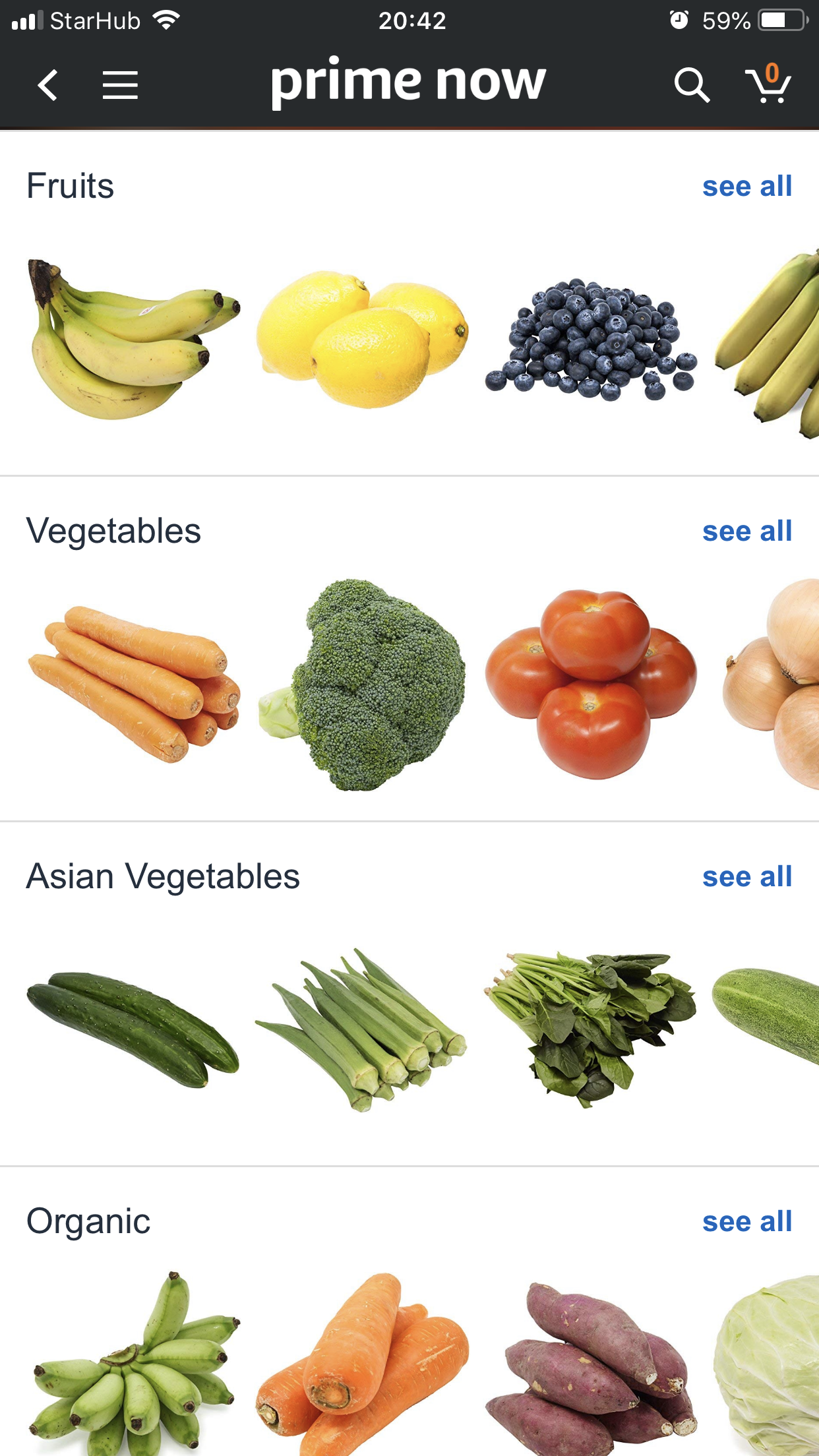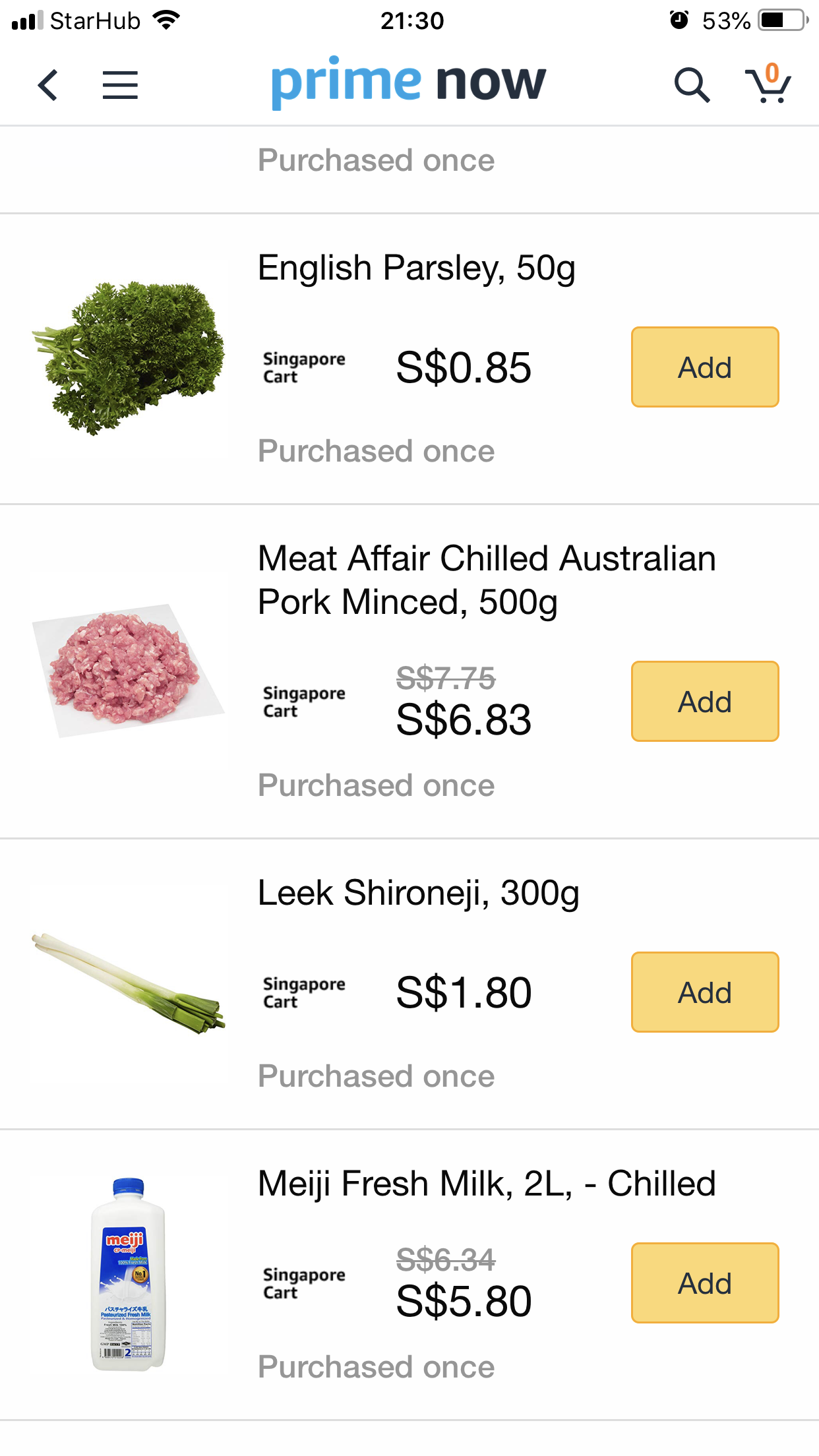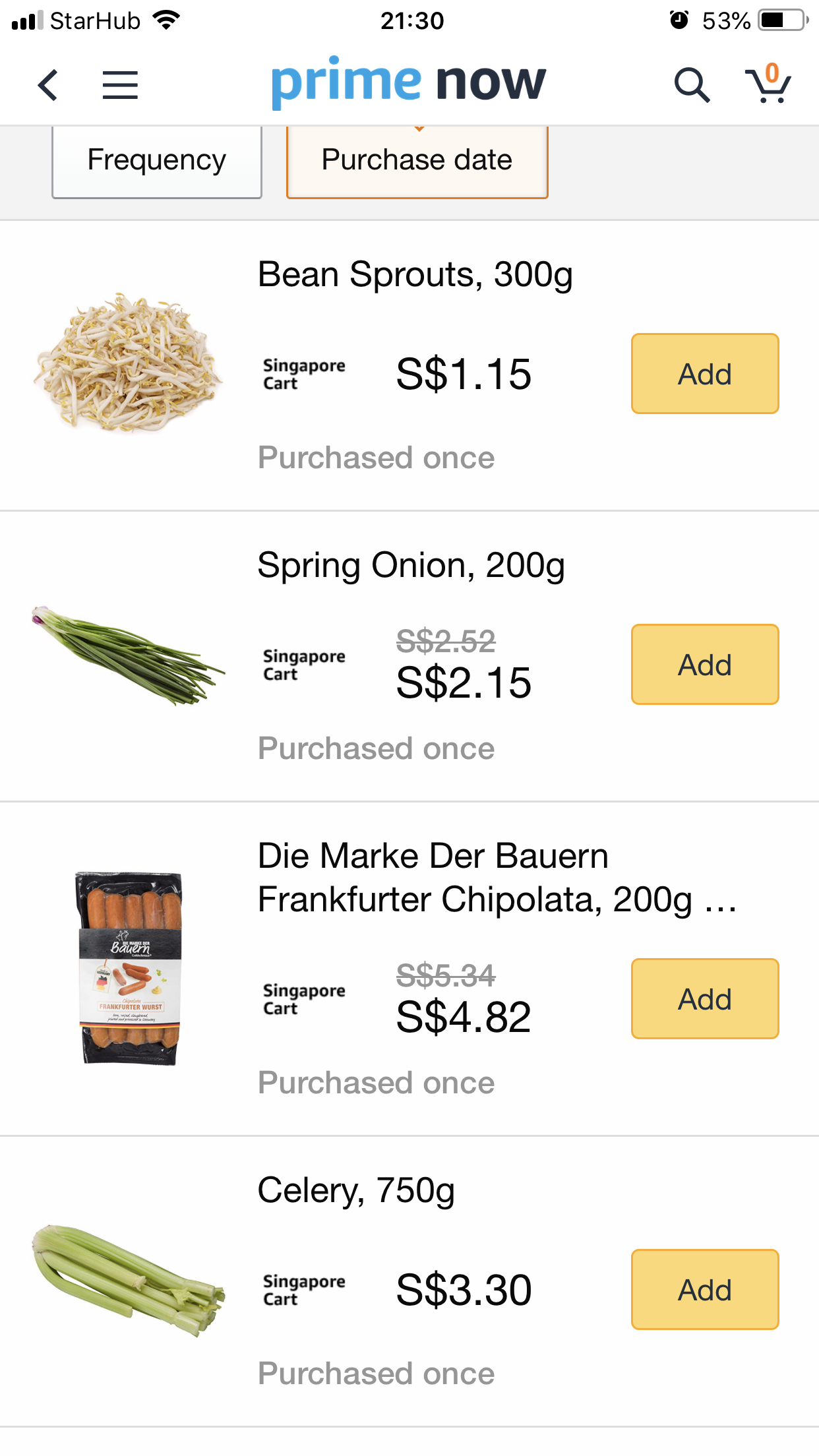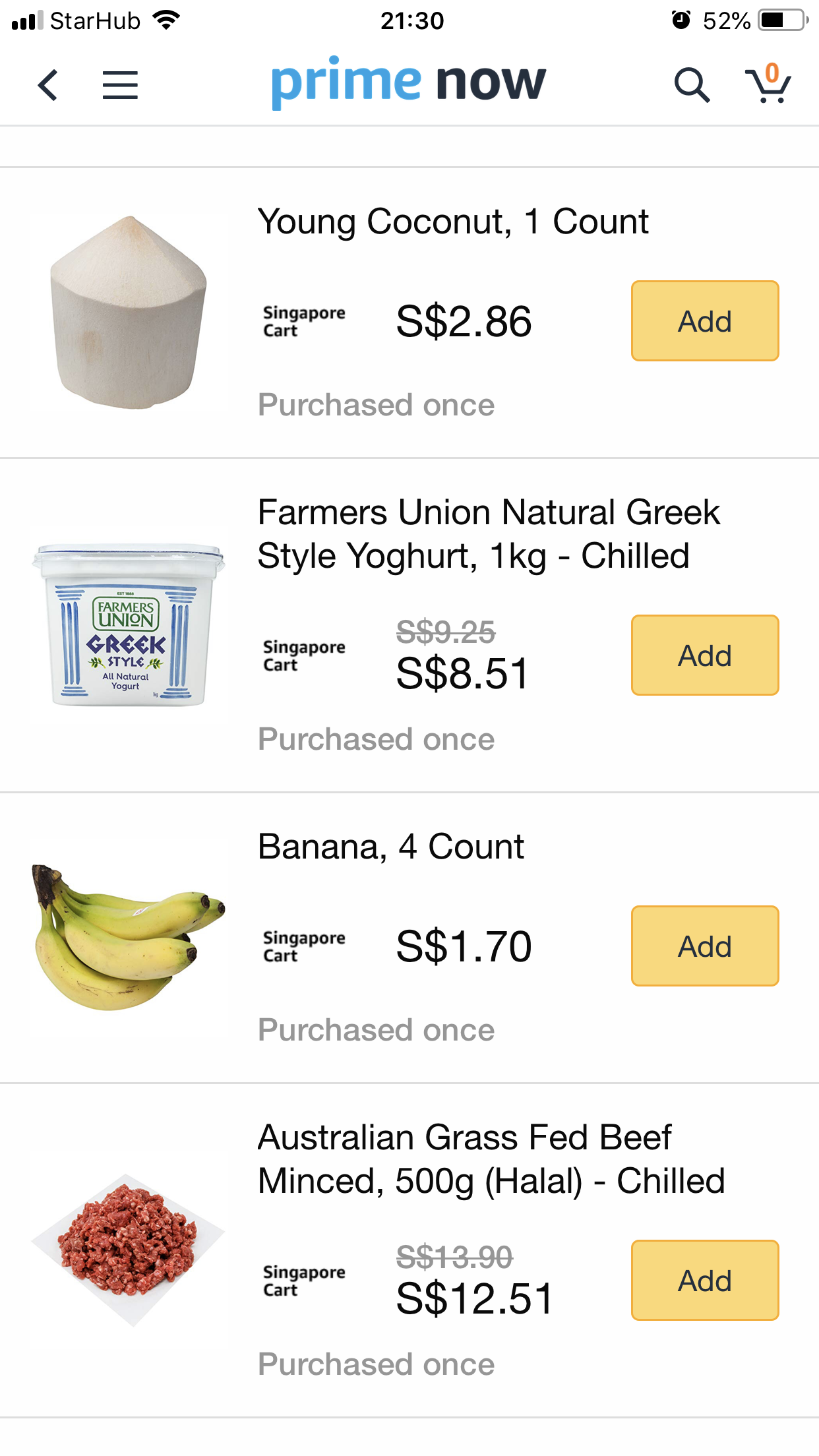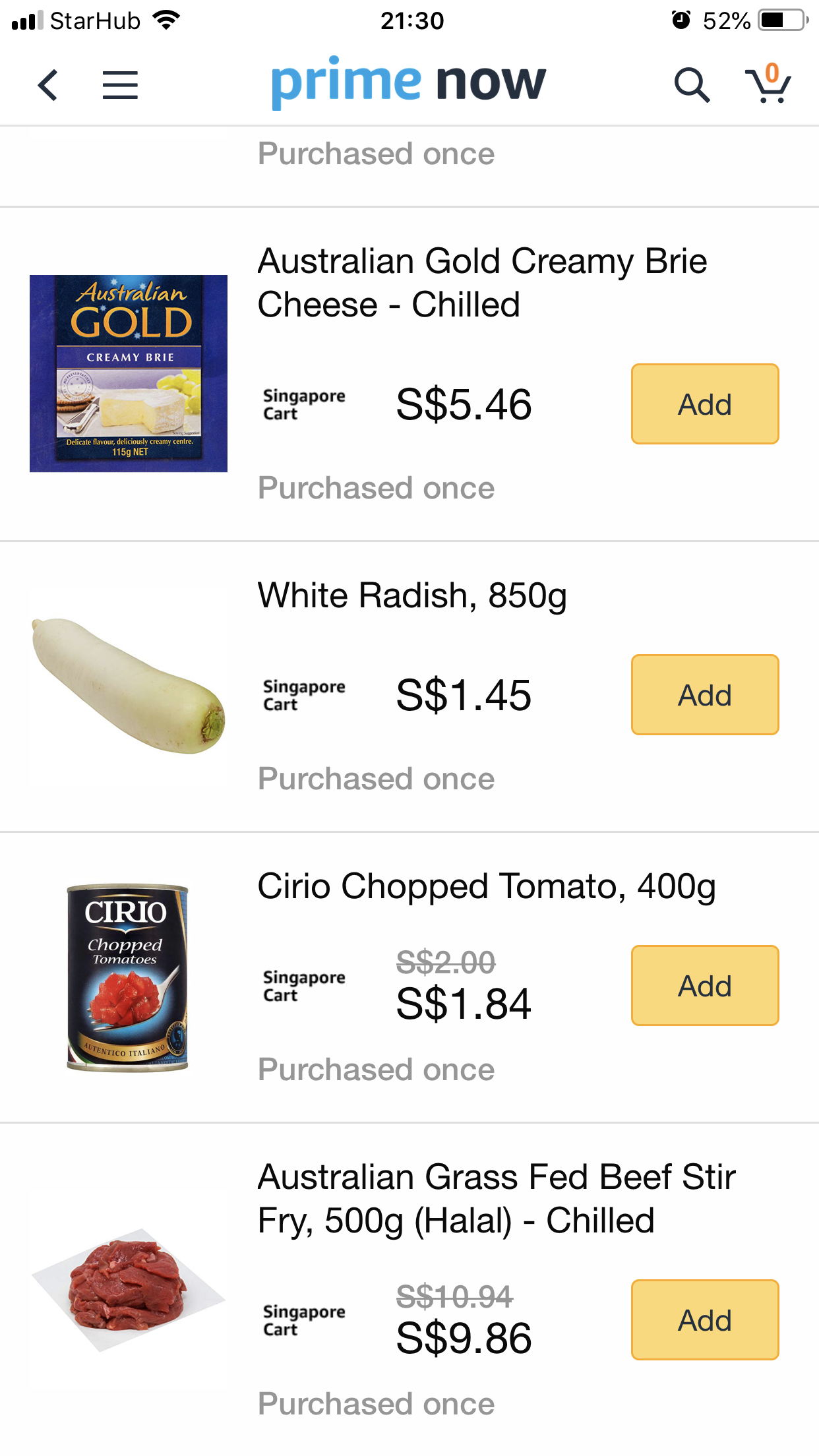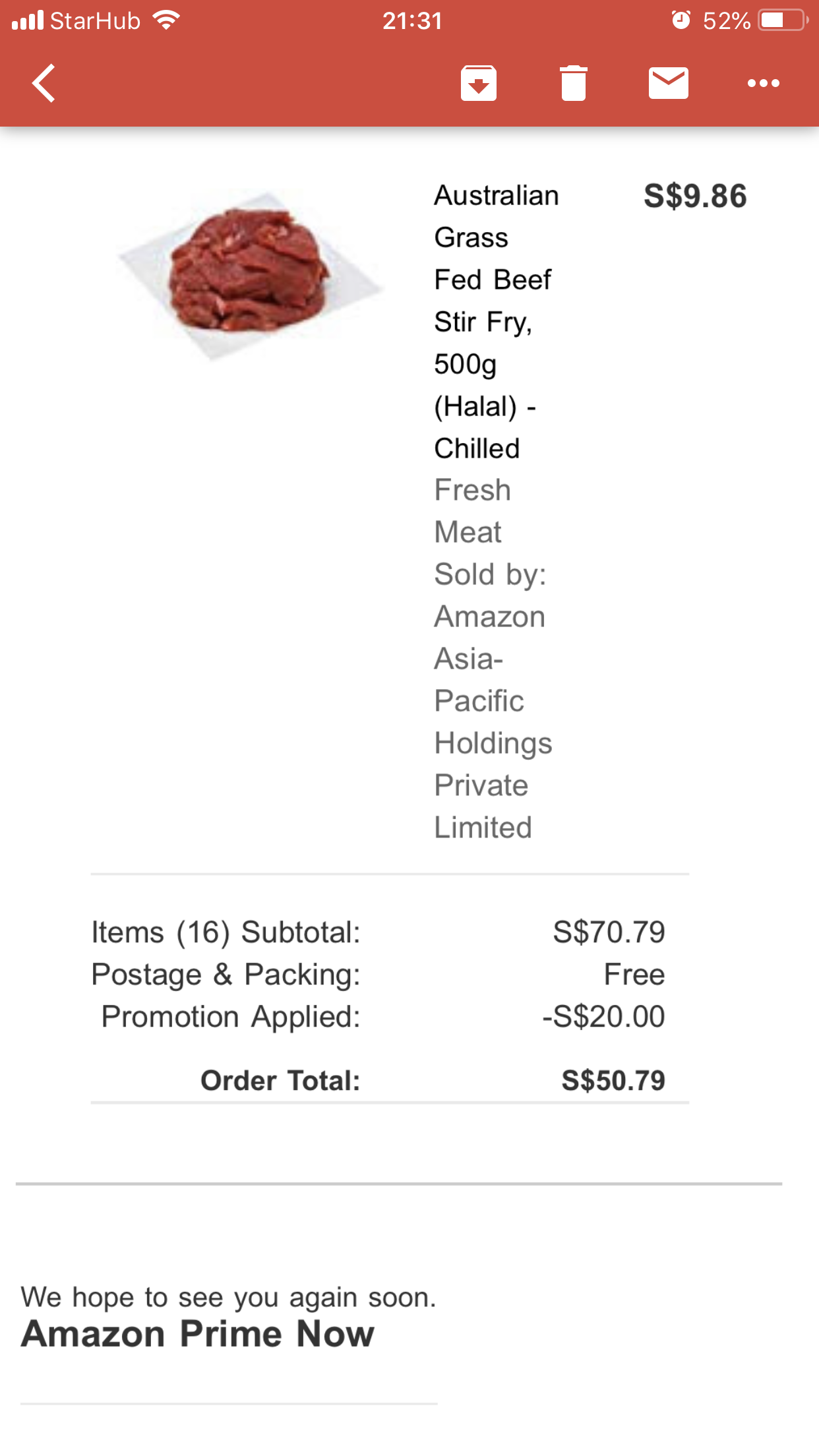 See the order total price is deducted by $20? Great promotion. They were delivered like this.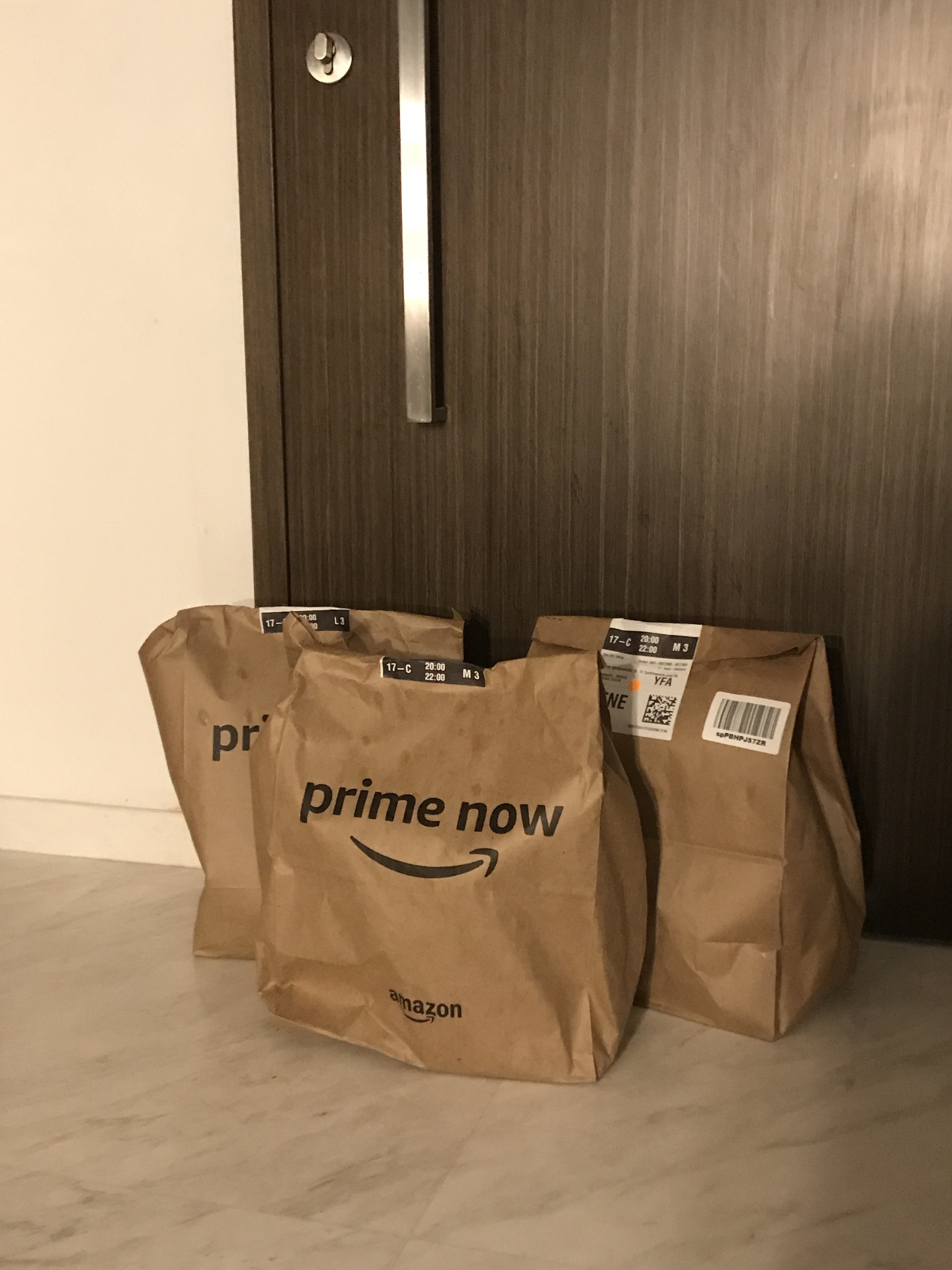 Bags were doubly packed with ice gels in them.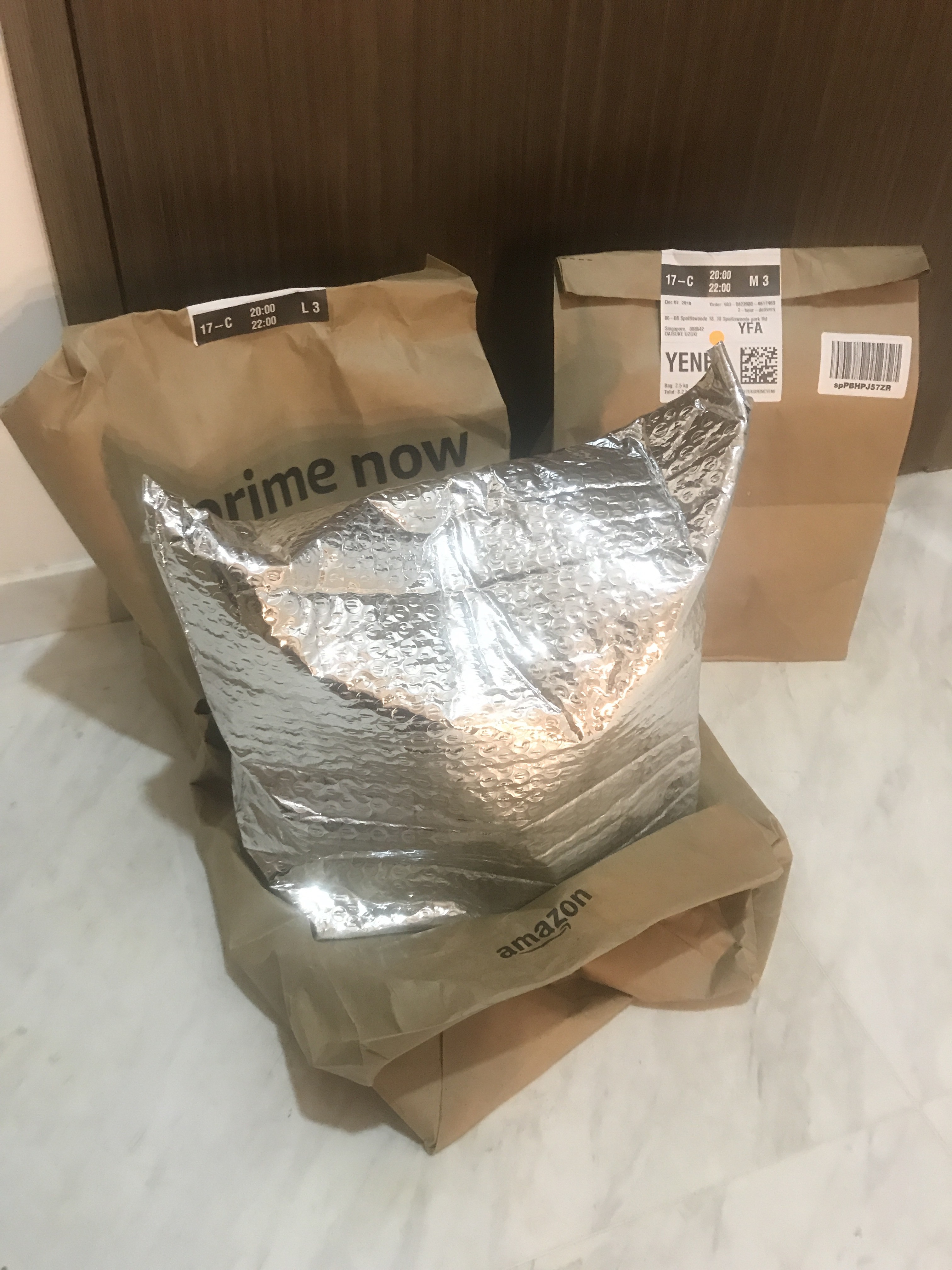 Unpacked the bags and I could get those foods.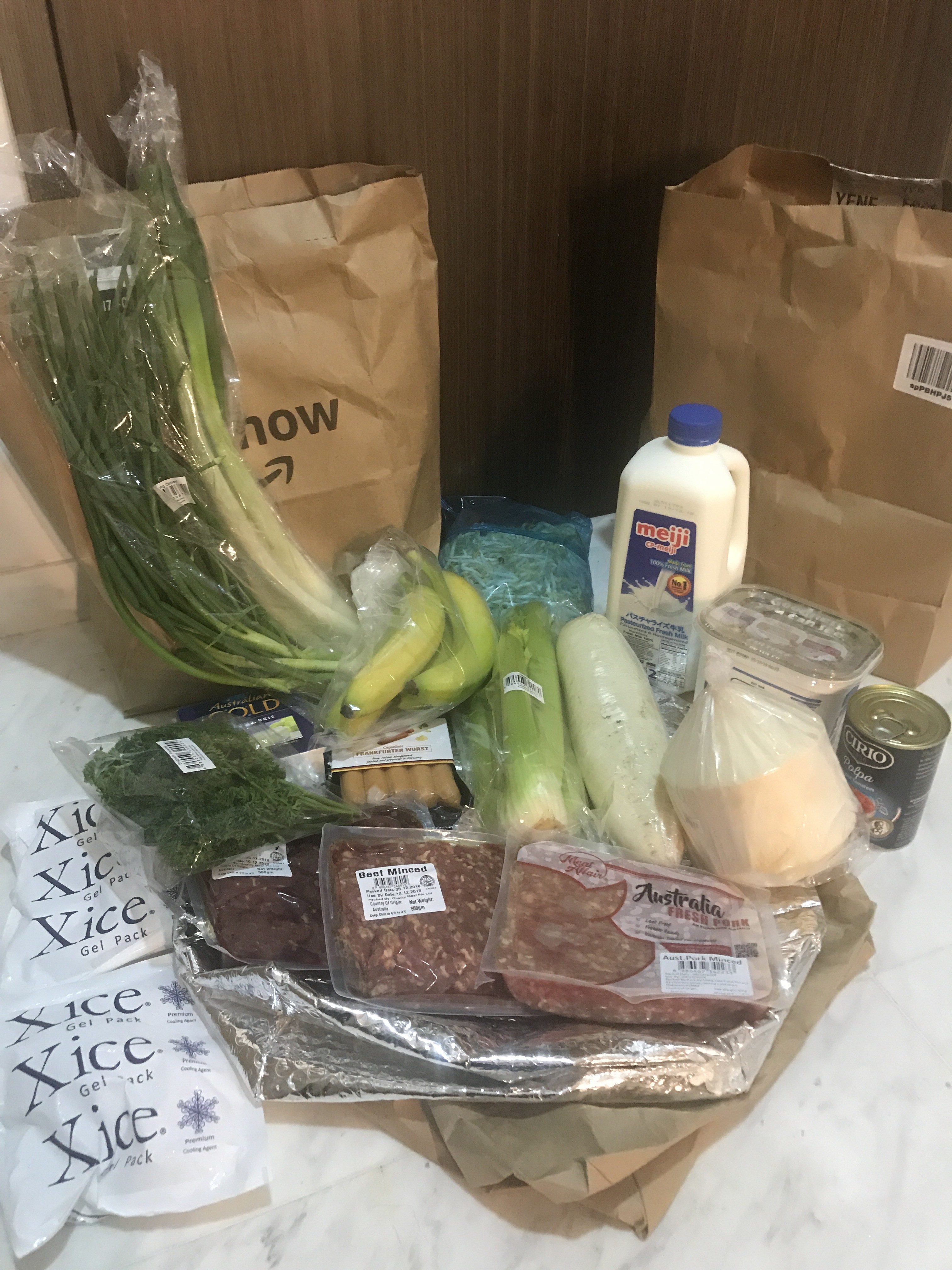 Good to buy vegetables and fruits, those were fresh enough. In a tropical country, sometimes it's hard to get fresh vegetables and it get worsen so fast. Avocados and bananas are always need to be watched at home. As my apartment is just a little bit far from supermarkets, it's useful to use such a delivery service especially for buying bulky items like 2L bottled milk, 5kg rice, water melon, soda waters…etc