Japanese discount shop Don Don Donki opened here in Singapore. Donpen, the blue penguin character is the mascot of Don Don Donki. There are several Japanese brands and shops in Singapore and they are so convenient for us Japanese but I am happy that Don Don Donki opened in Singapore and started business since it has variety of goods and foods at discounted price and it means a lot in this pricy country Singapore.
The first shop opened in Sommerset which is a busy shopping district area.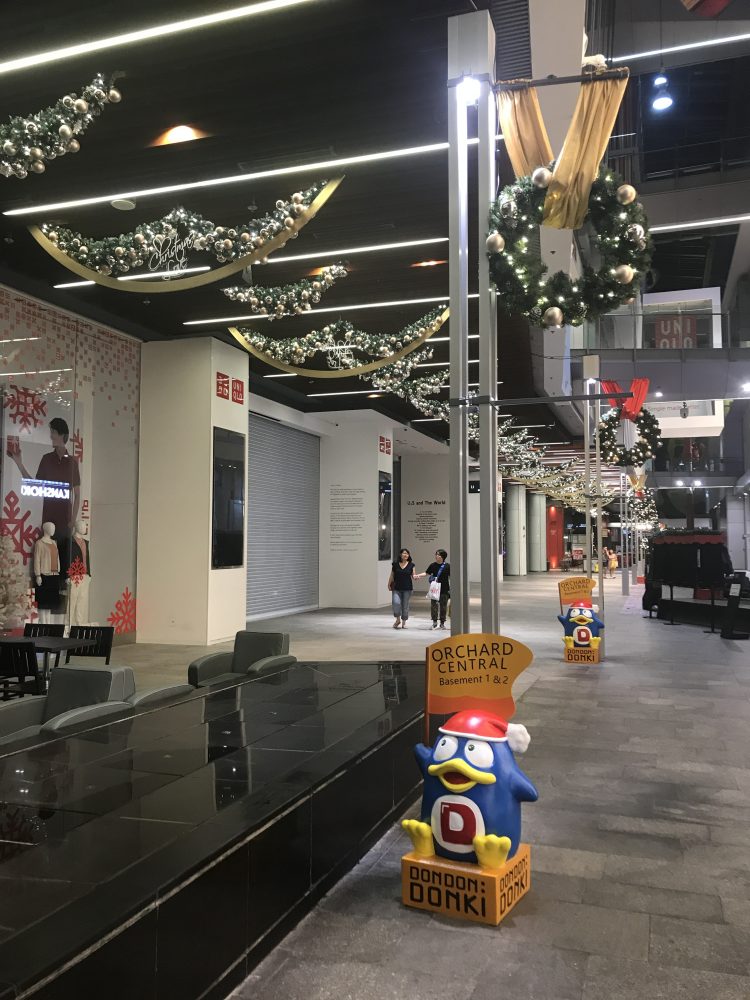 He looks like Santa Claus but he just wears this red cap through the year, not for Xmas.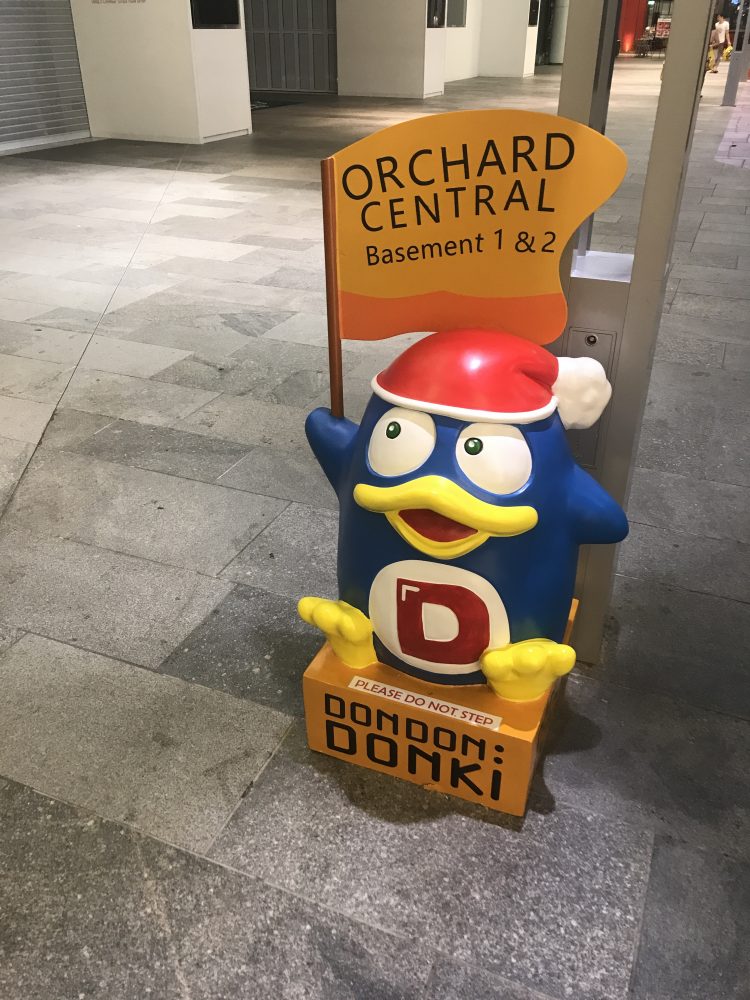 It's on basement 1 & 2.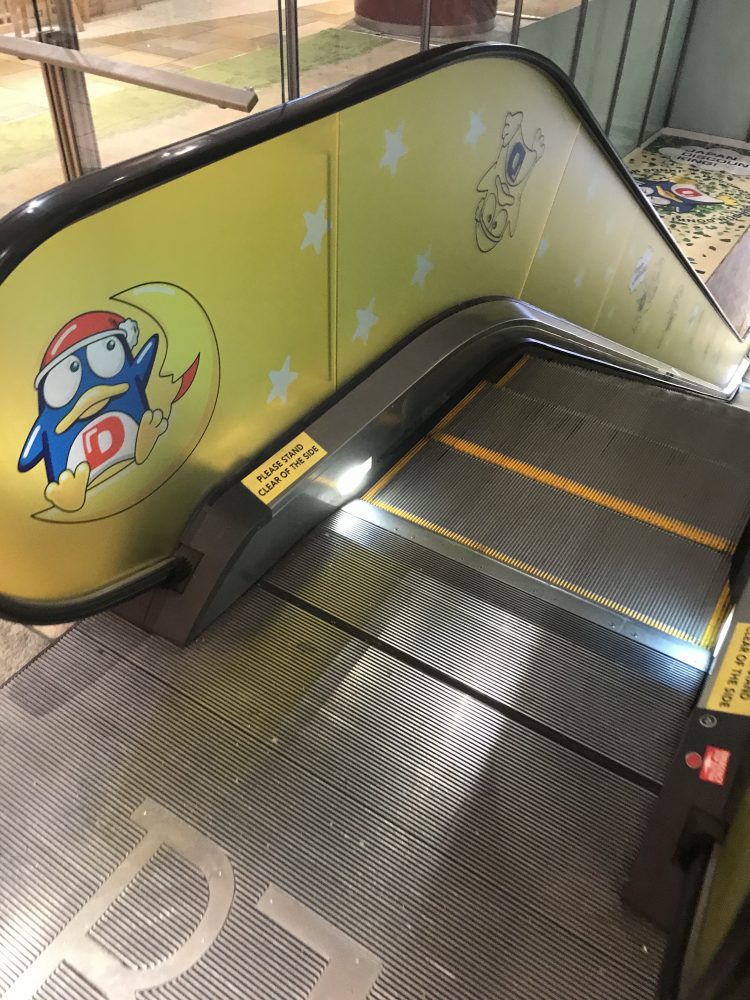 Donpen in this big board welcomed me.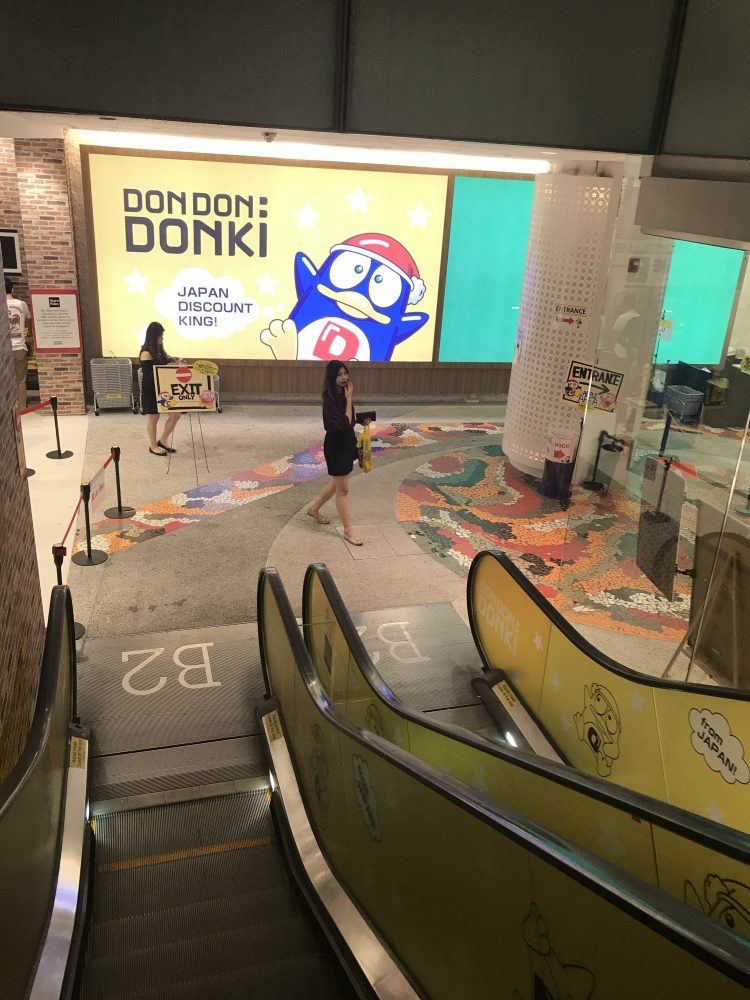 Signs leads me here, it's like a theme park.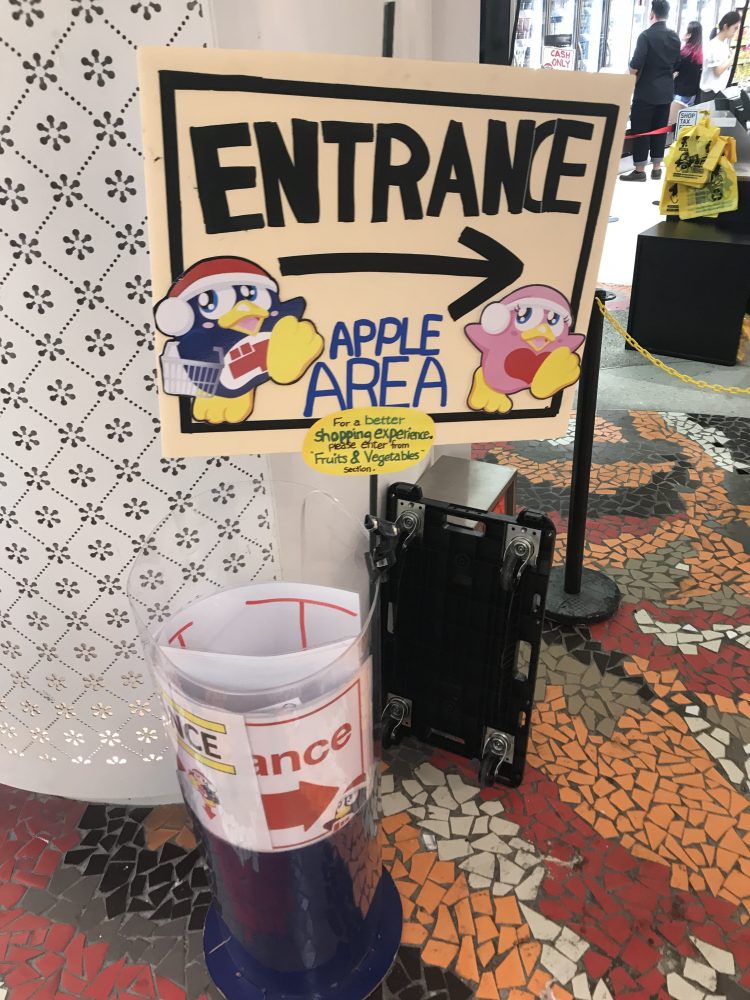 The first thing I encountered was this huge fish head. It was so big and expensive, sold at $50. Who would buy this and eat how? But I feel like join the party to eat this kind of stuff together with Japanese sake.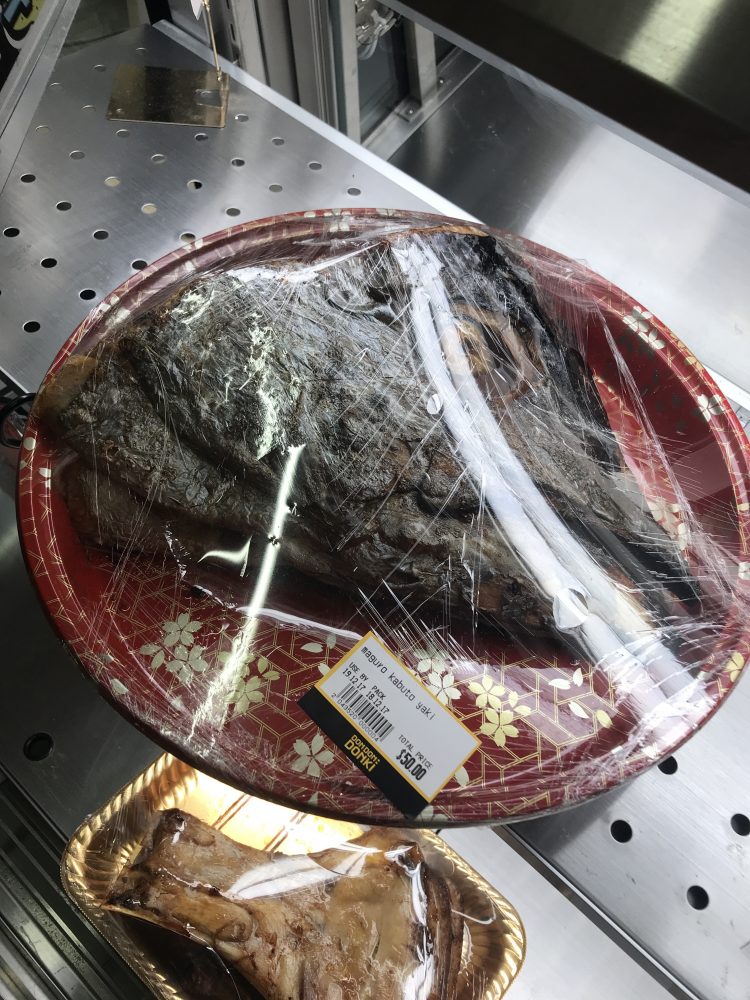 Vegetables & Fruits seem so fresh and inviting.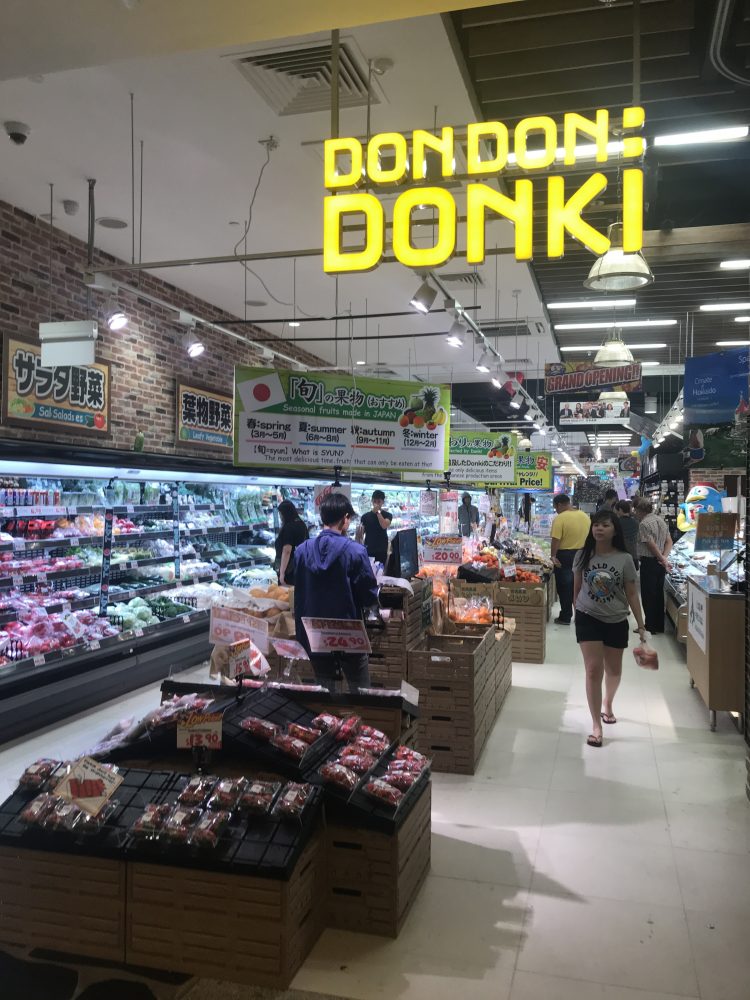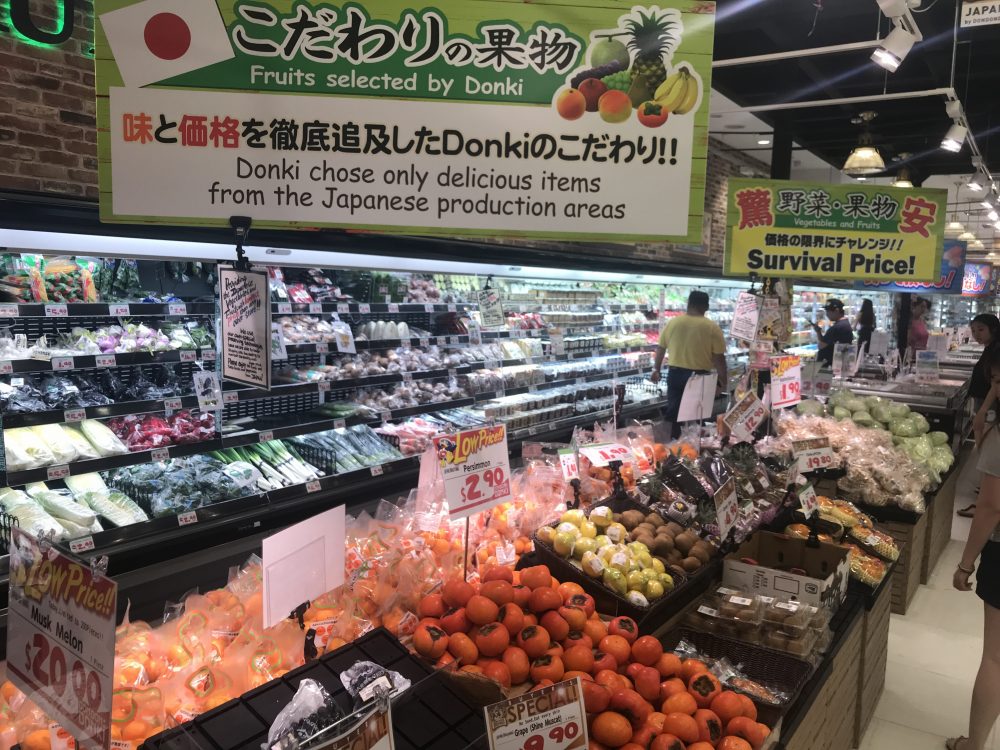 Nearly 30 people were in queue for buying sweet potatoes. It's not the one cooked with egg and butter but just baked sweet potatoes as they are without adding anything. It cooked in Japanese way using stones and heat. Crispy sweet fragrant filled the air around the stall and triggered me badly to buy it but I would try it next time when there is no such long queue.