I visited chocolate hills today.
The the same taxi guy picked me up this morning at my hotel and he took me several places. The name Chocolate Hills comes from its colour. They turn to fully brown around from April to June.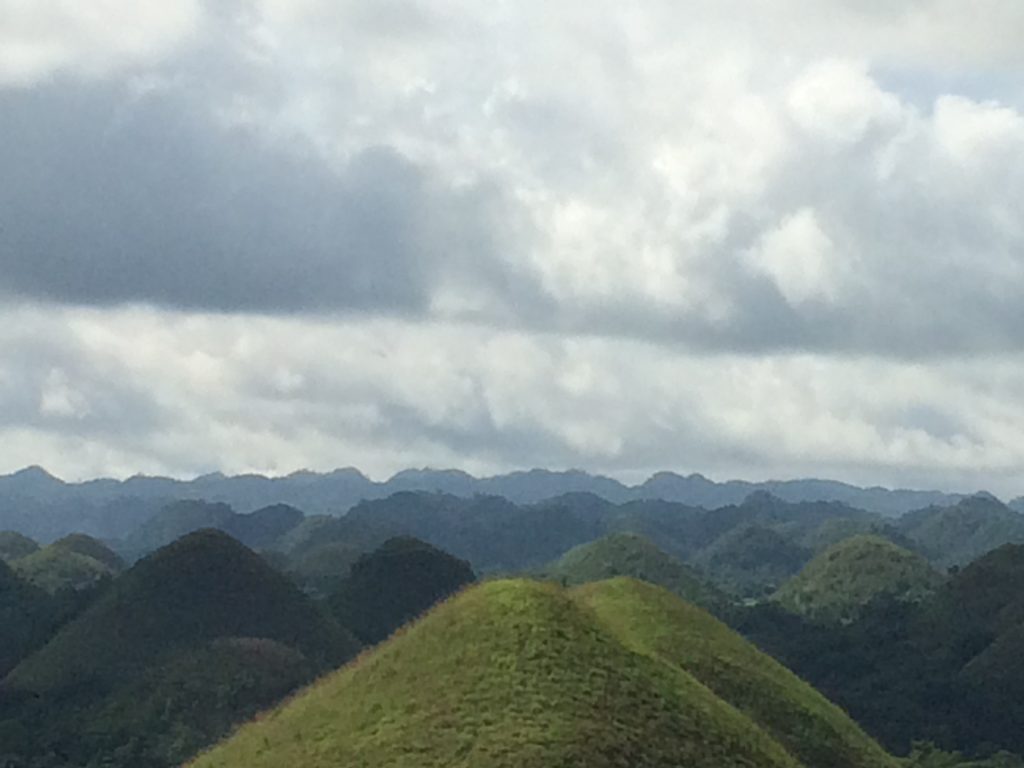 As it was out of the season, it was not brown.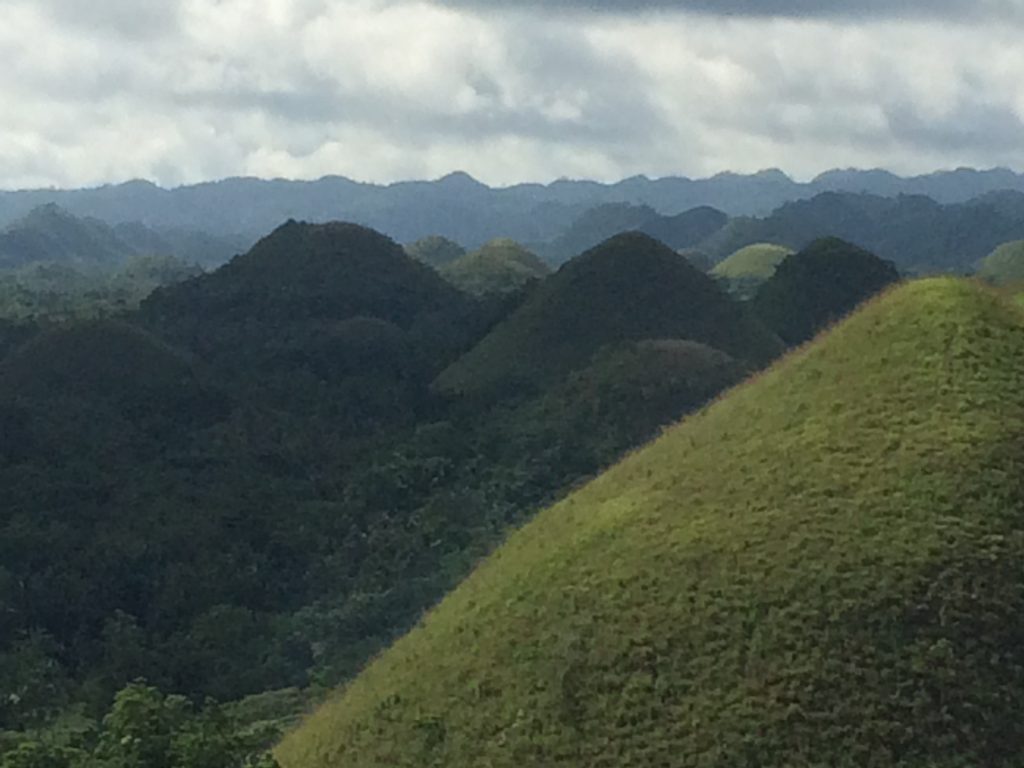 But still it was good to see its characteristic shape of the hills. Such a round shape was like the ones in fantasy stories and it was quite a nice view.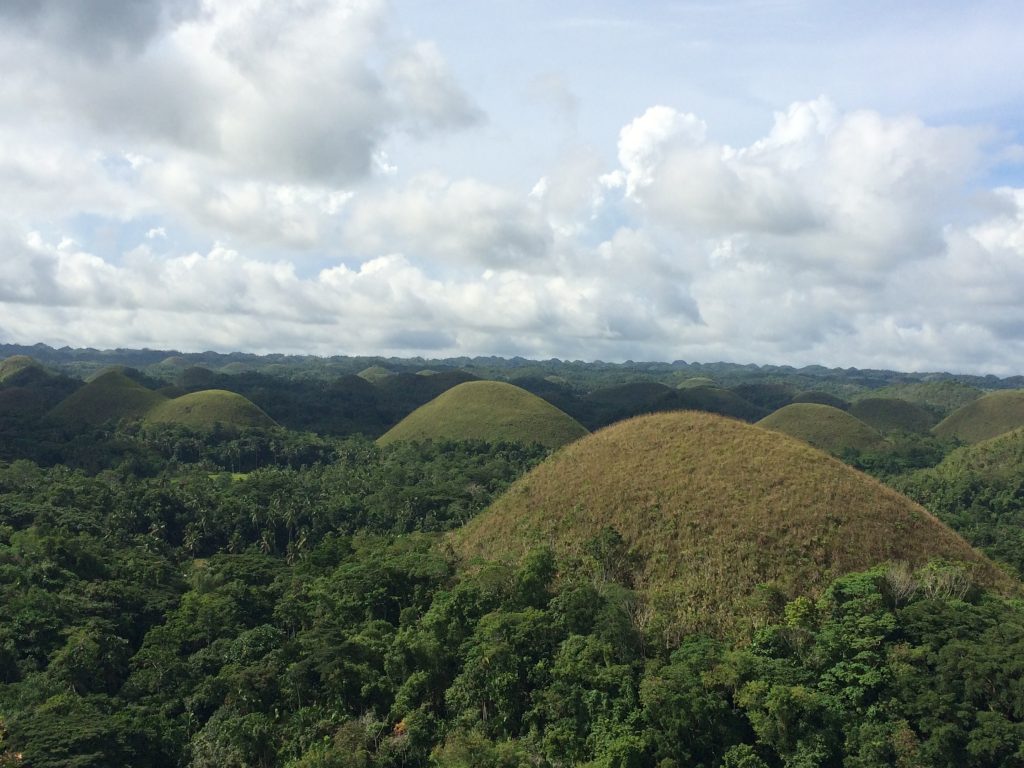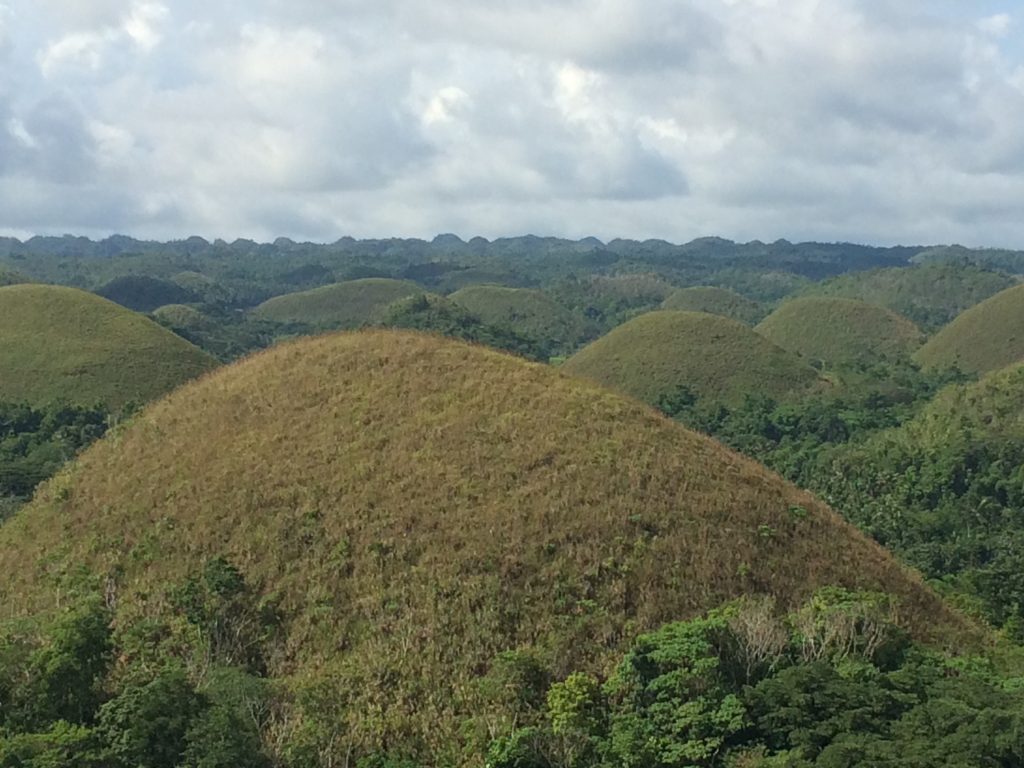 I wish I could see brown colored Chocolate hills but I could make a reason to come back to here to see it in season someday.
I overlooked those hills from this place.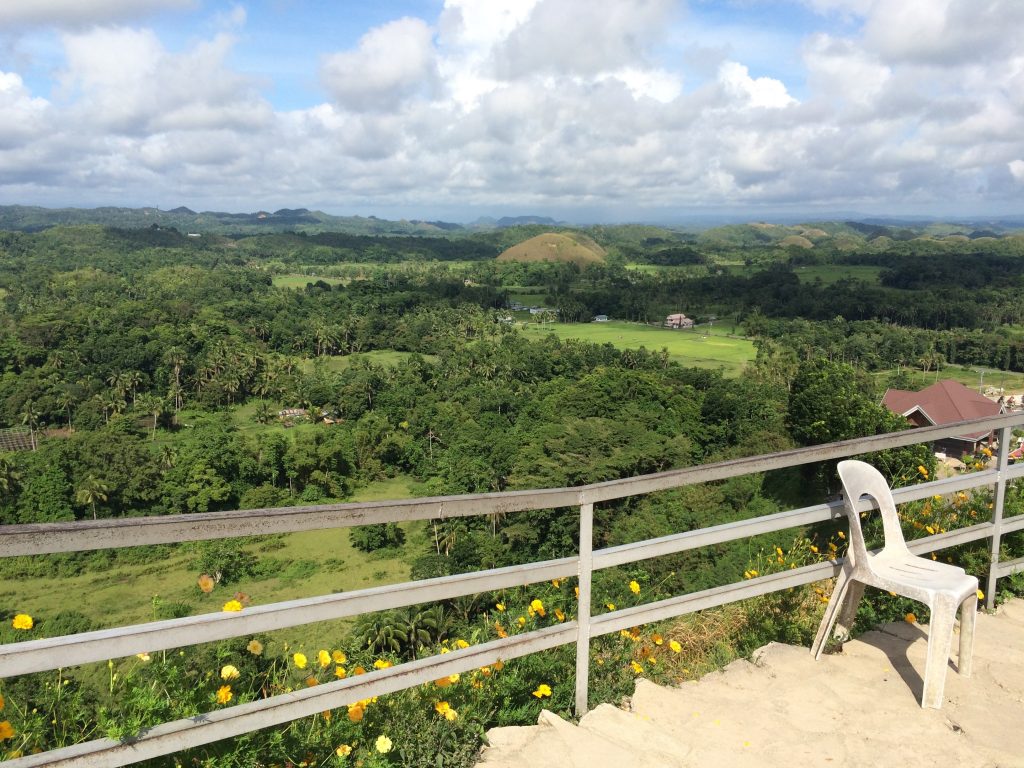 It's still much worth to come non-chocolate season.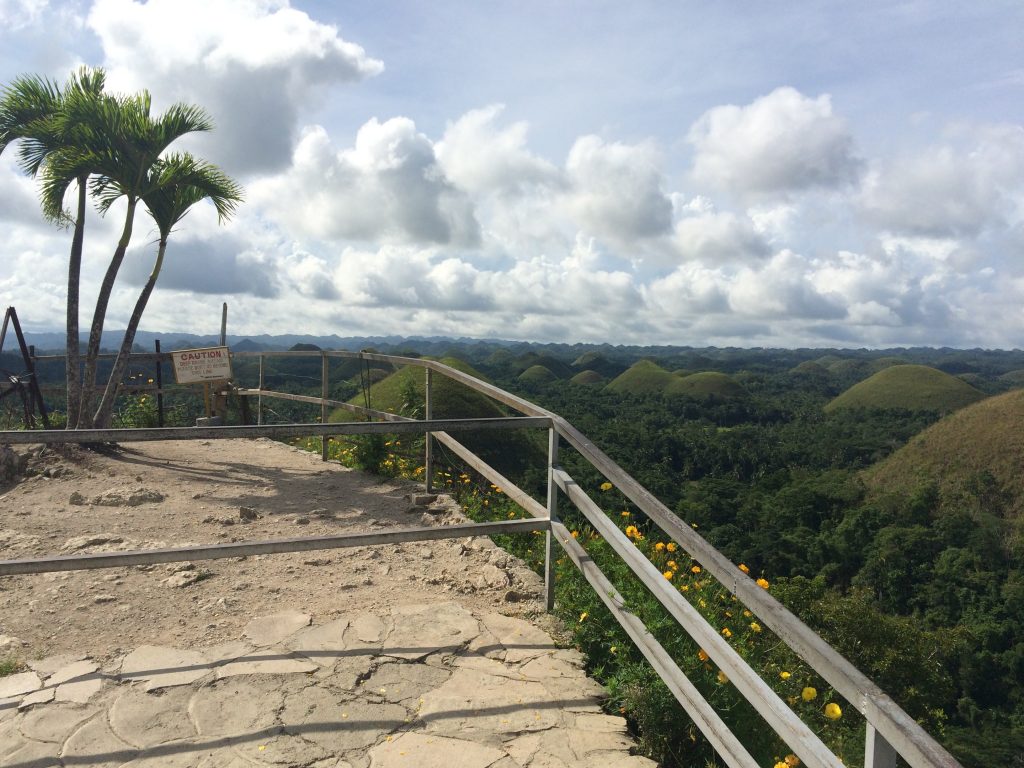 I could also see this beautiful idillic green landscape in opposite side.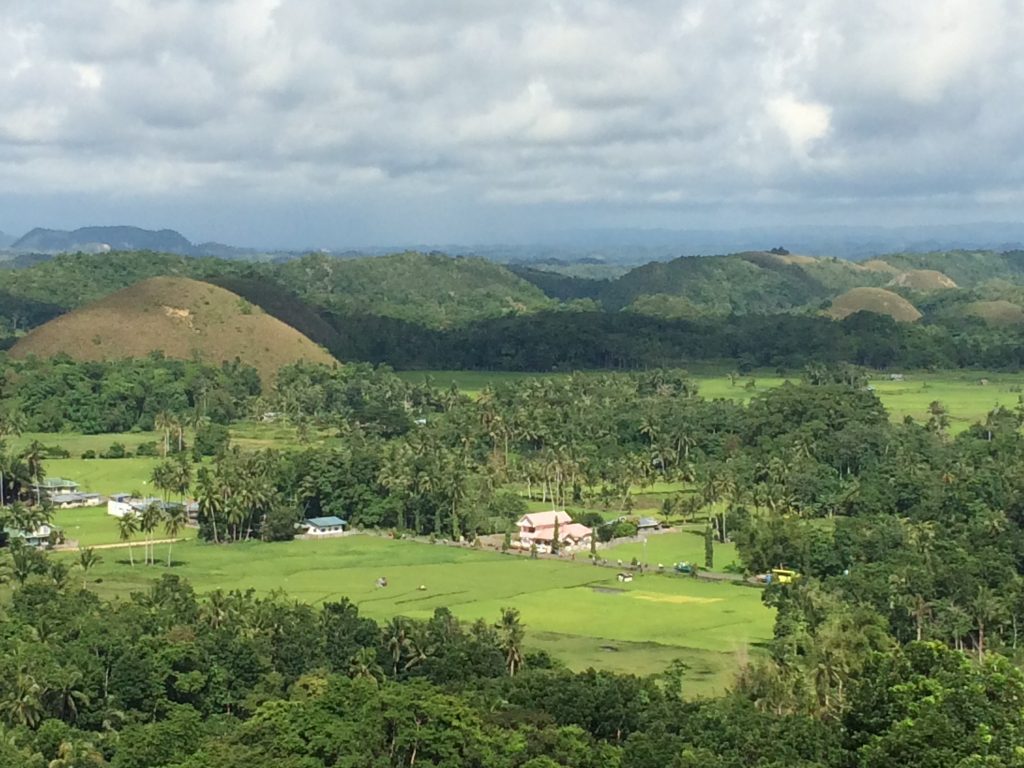 Sky and clouds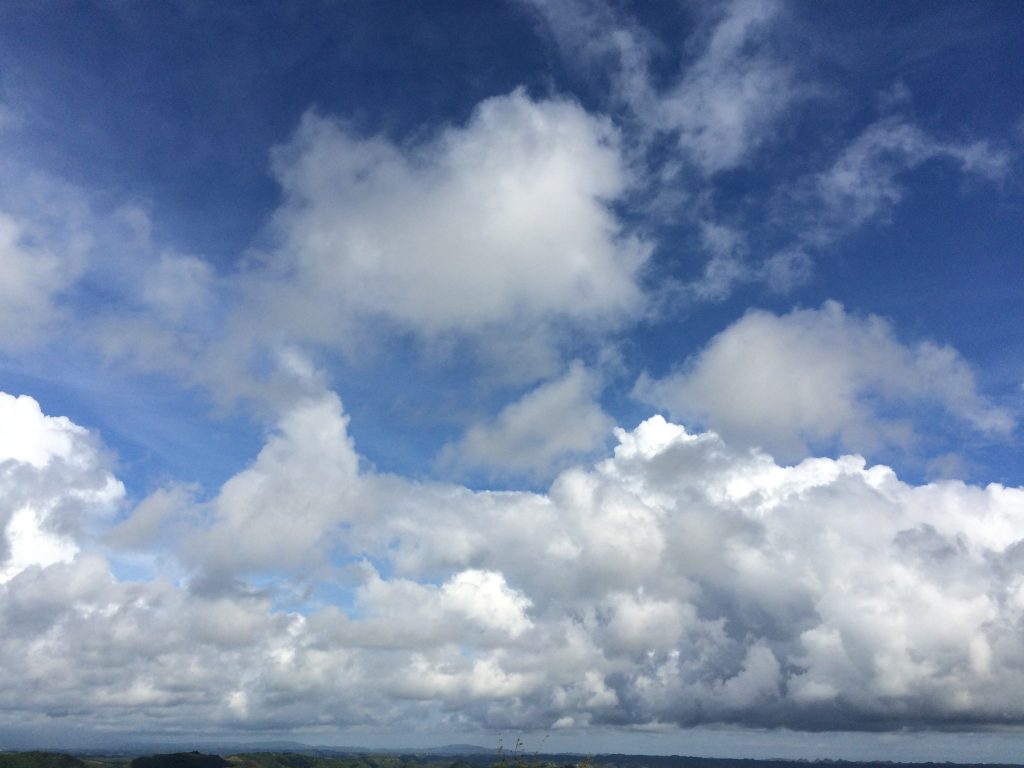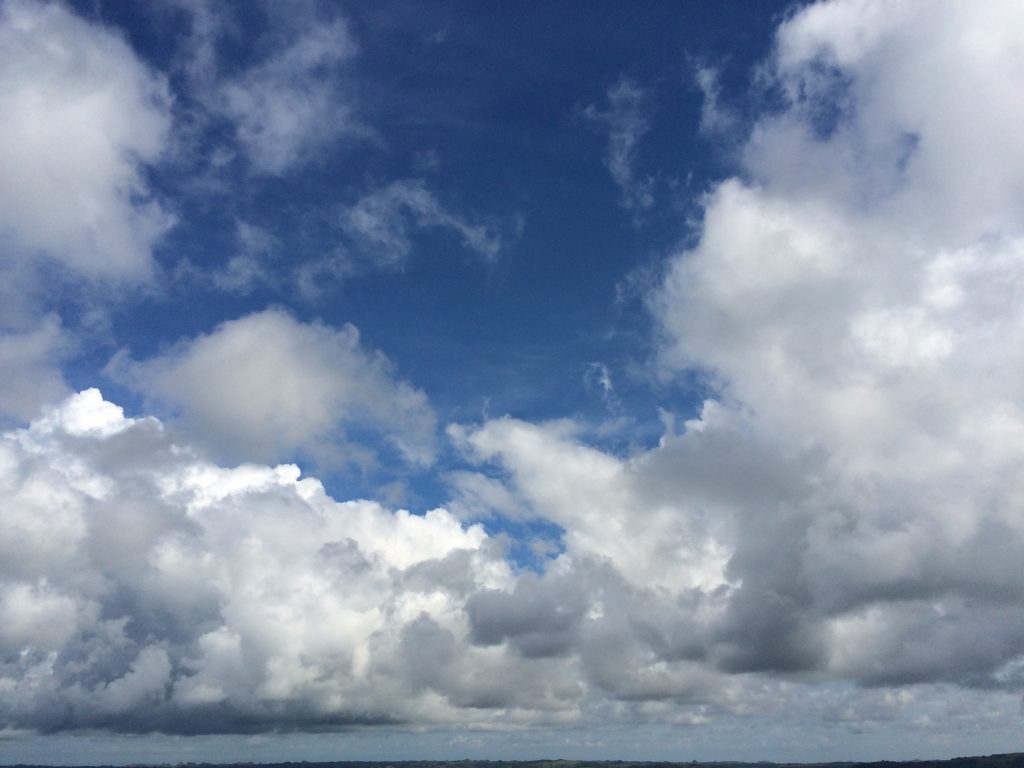 Board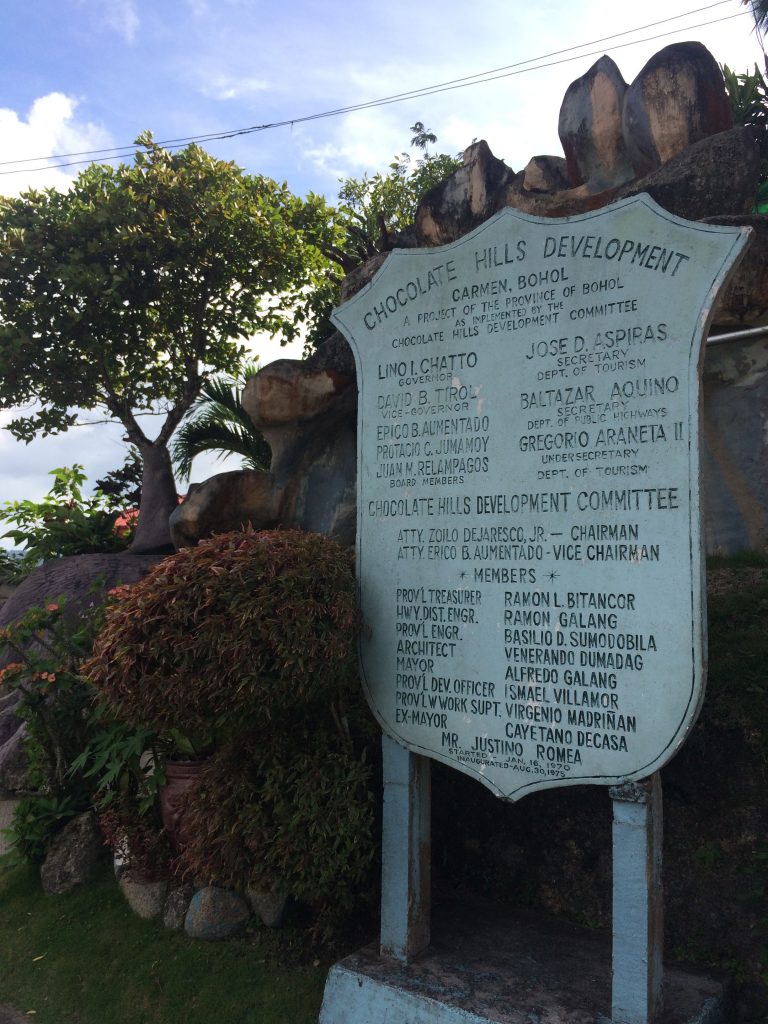 Near the hills, there was a butterfly park and I could change to a butterfly there.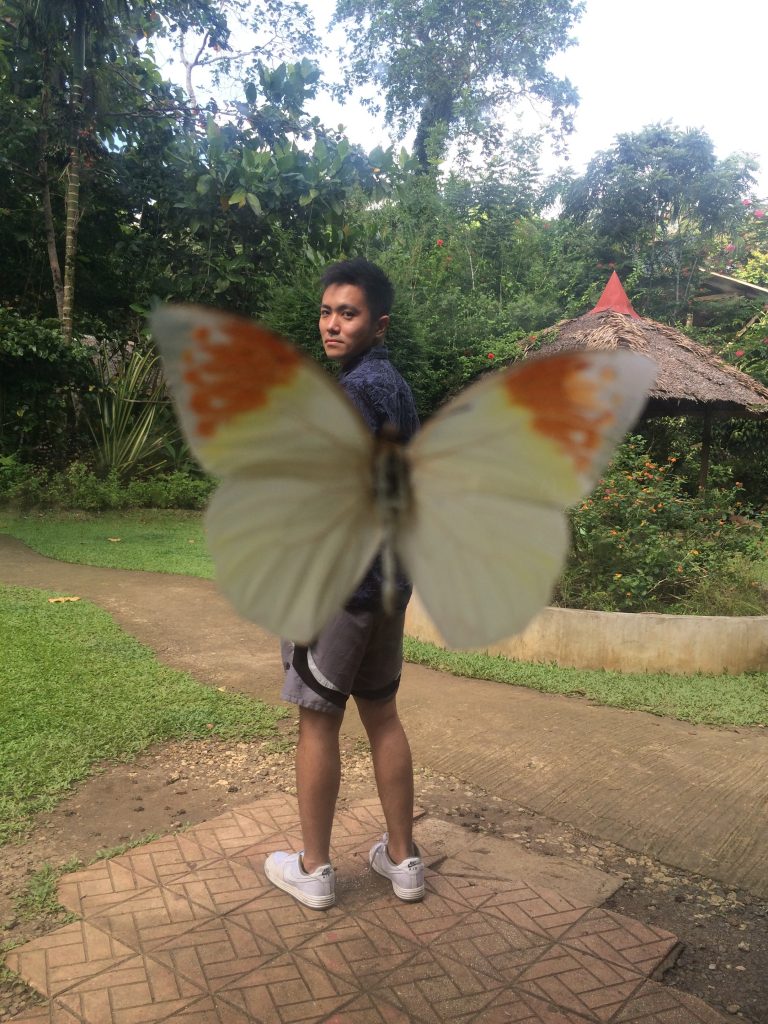 Next destination was a monkey park.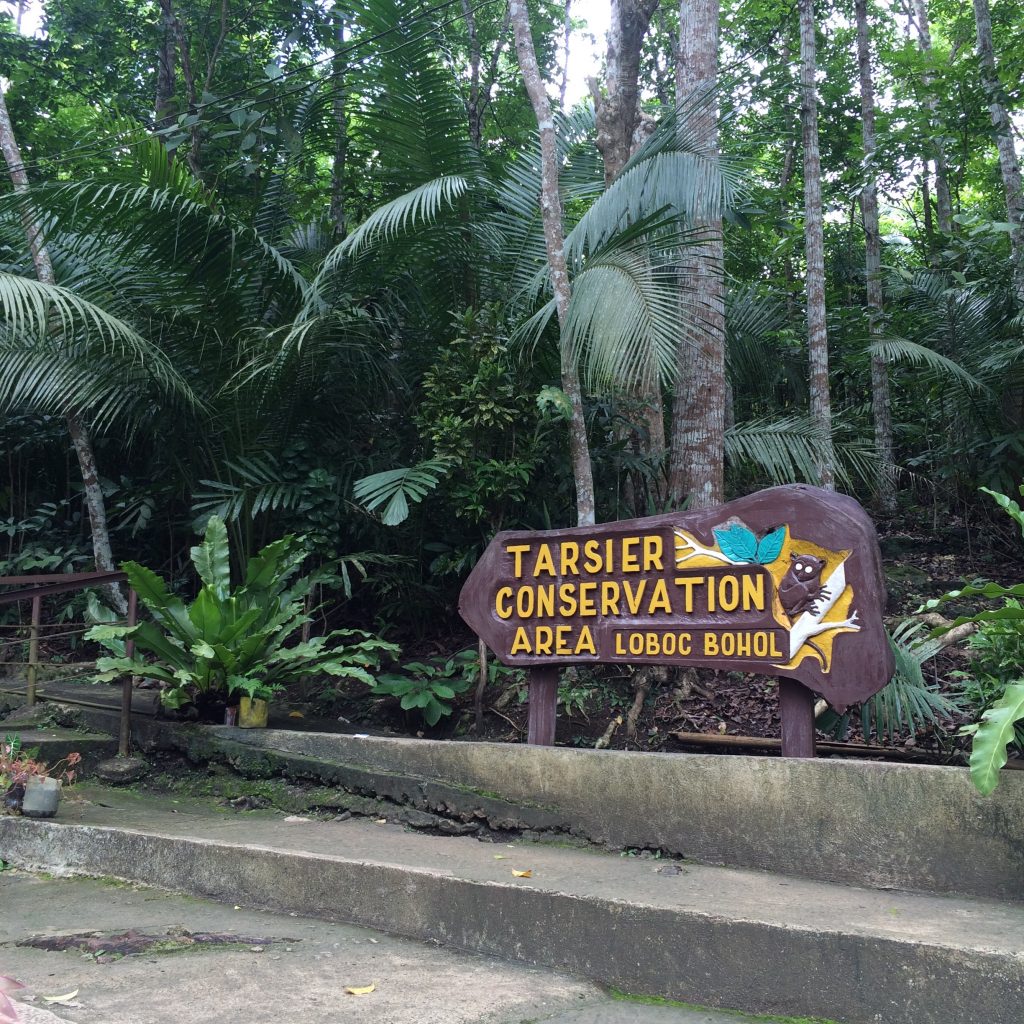 Monkeys called tarsier are famous in here and I could see them on branches of trees.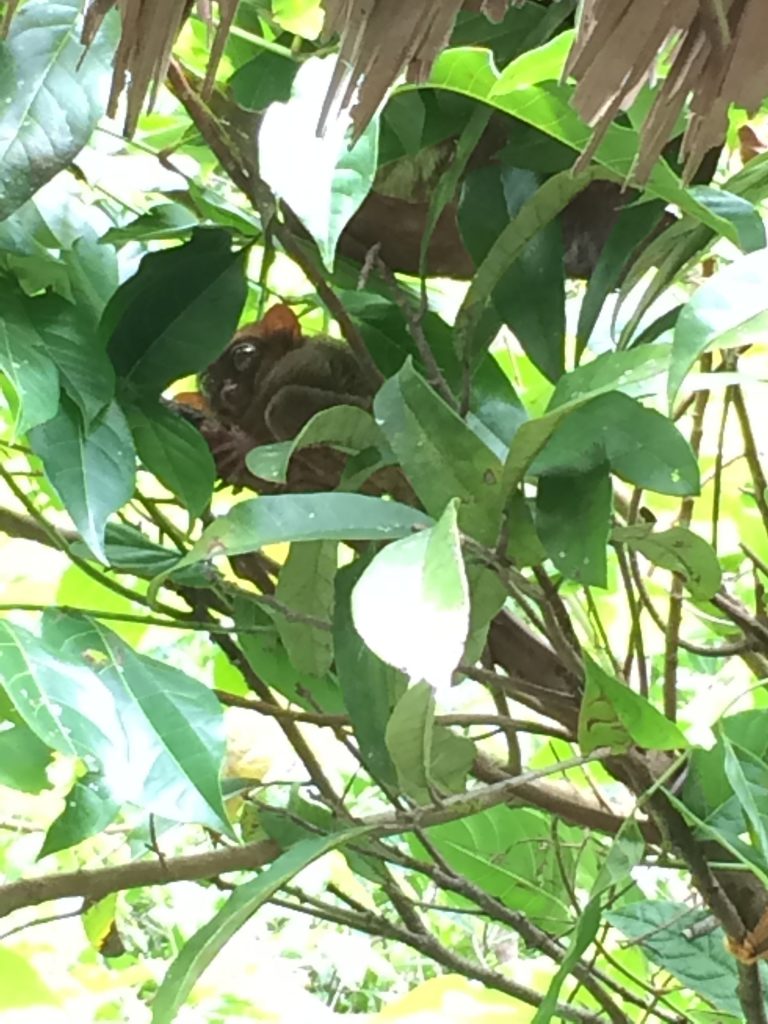 So small and cute, very different from any other monkeys.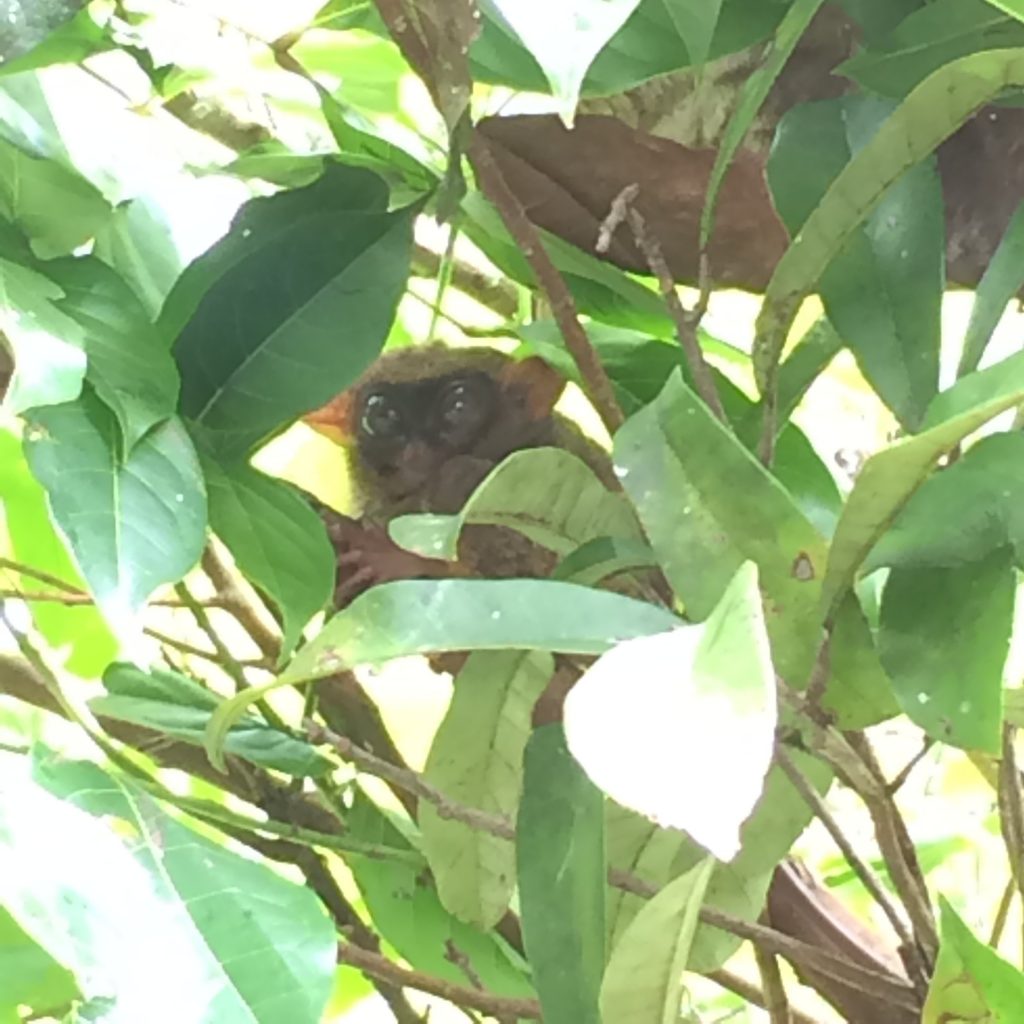 They weren't agile like other monkeys but stay calm and reserved on the branches of the trees.
Monster tarsier ?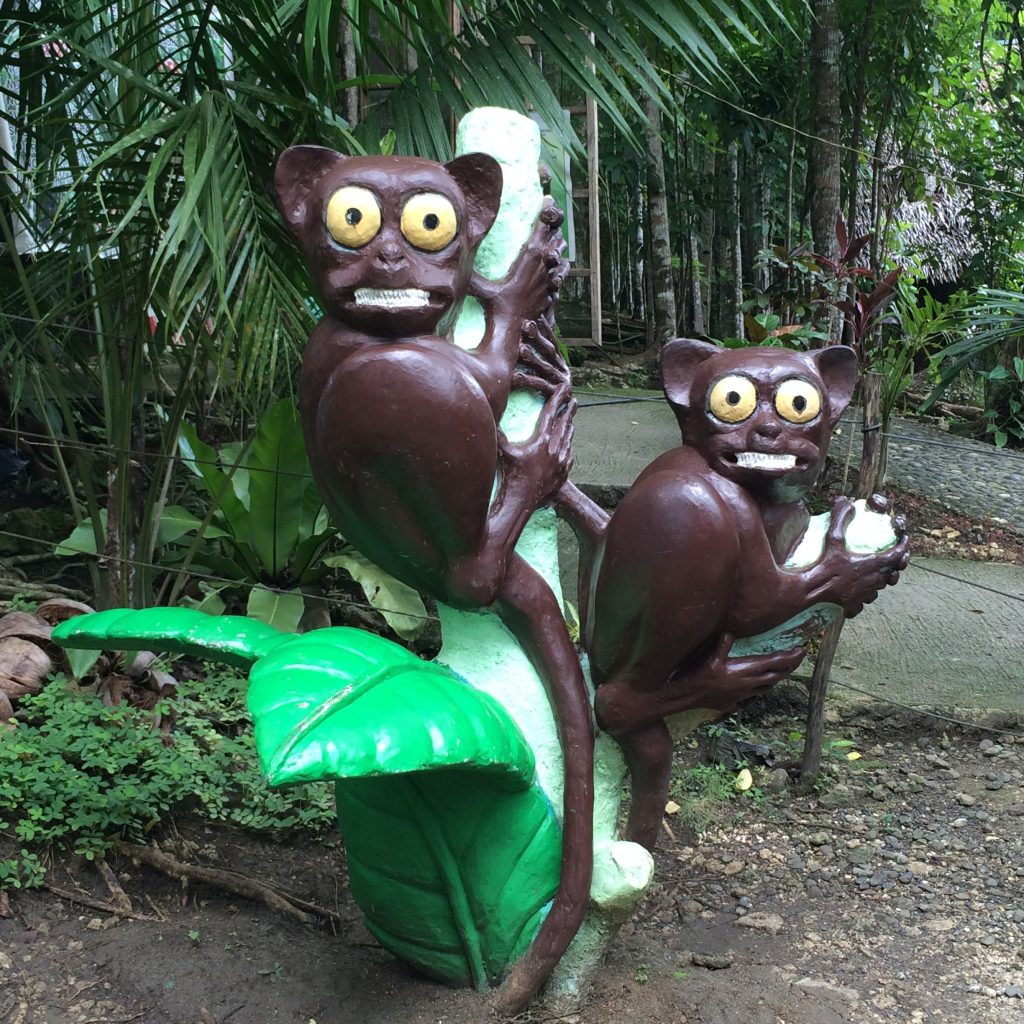 Tarsier t-shirt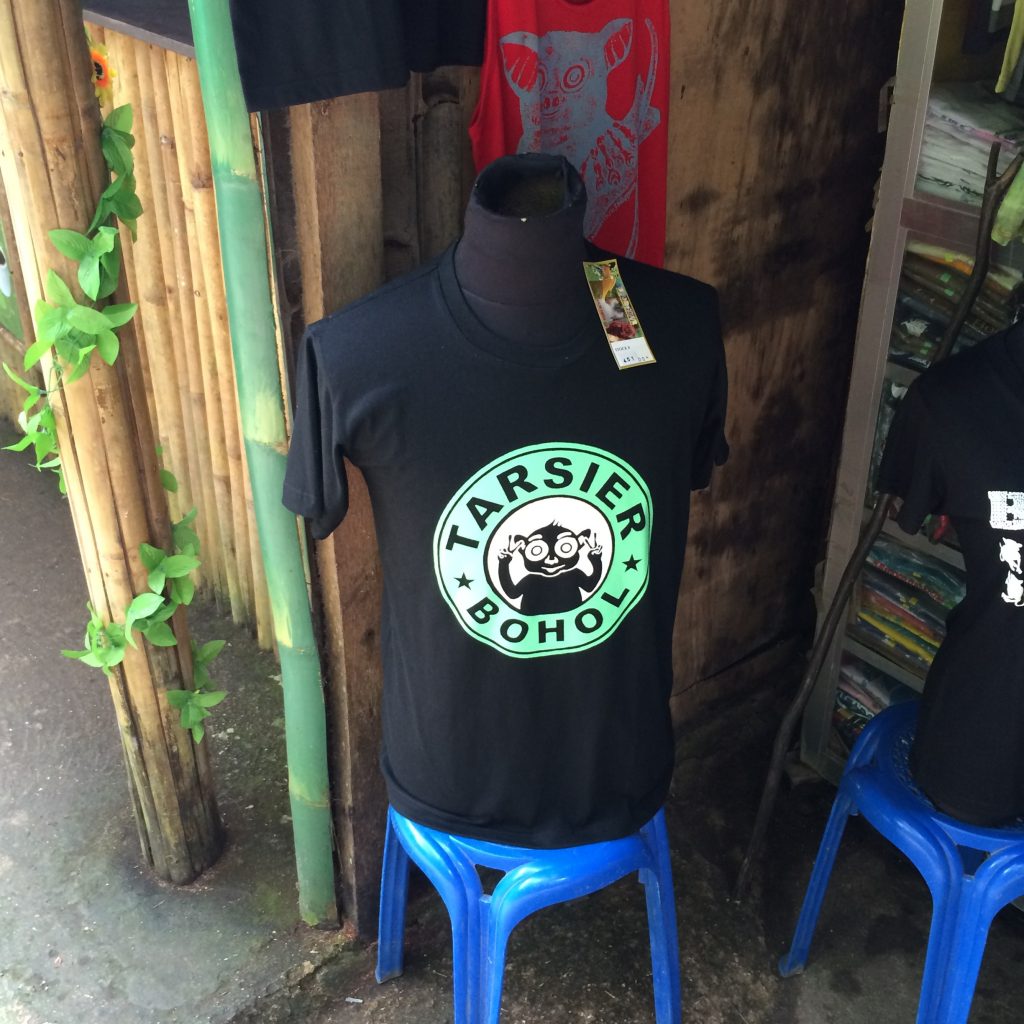 I enjoyed a fresh coconut juice.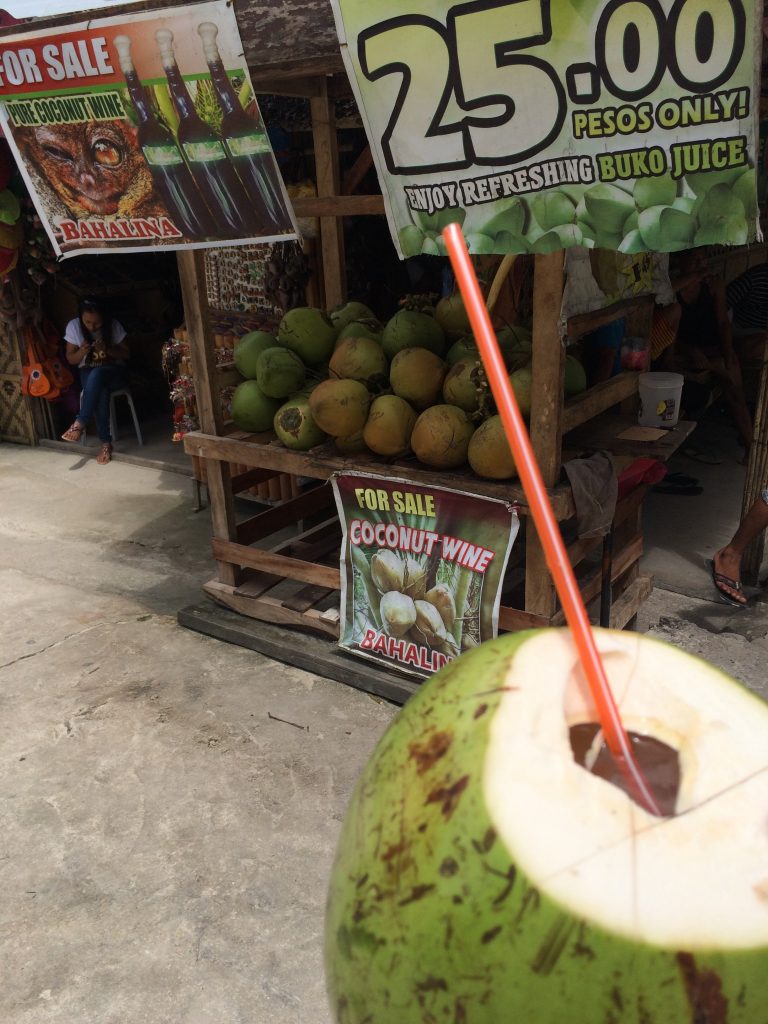 There were even baked bananas but I didn't take it this time. Hope I can have it somewhere else.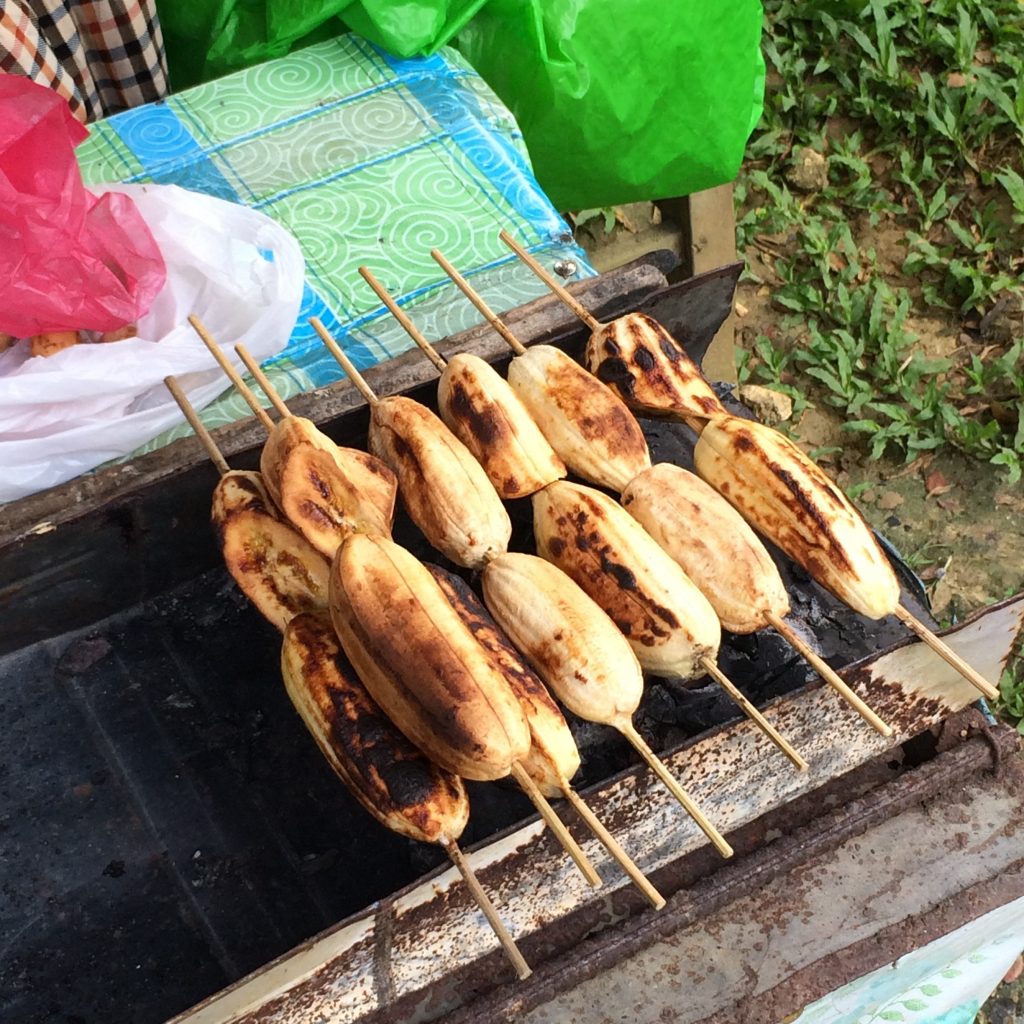 Bamboo bridge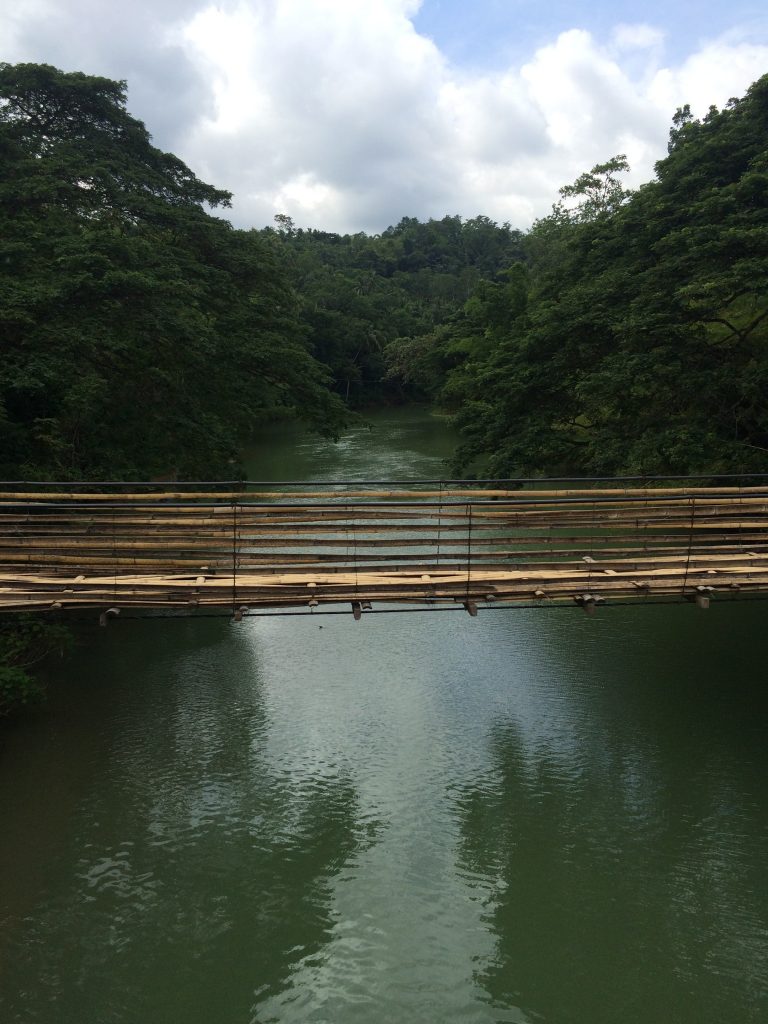 There were two.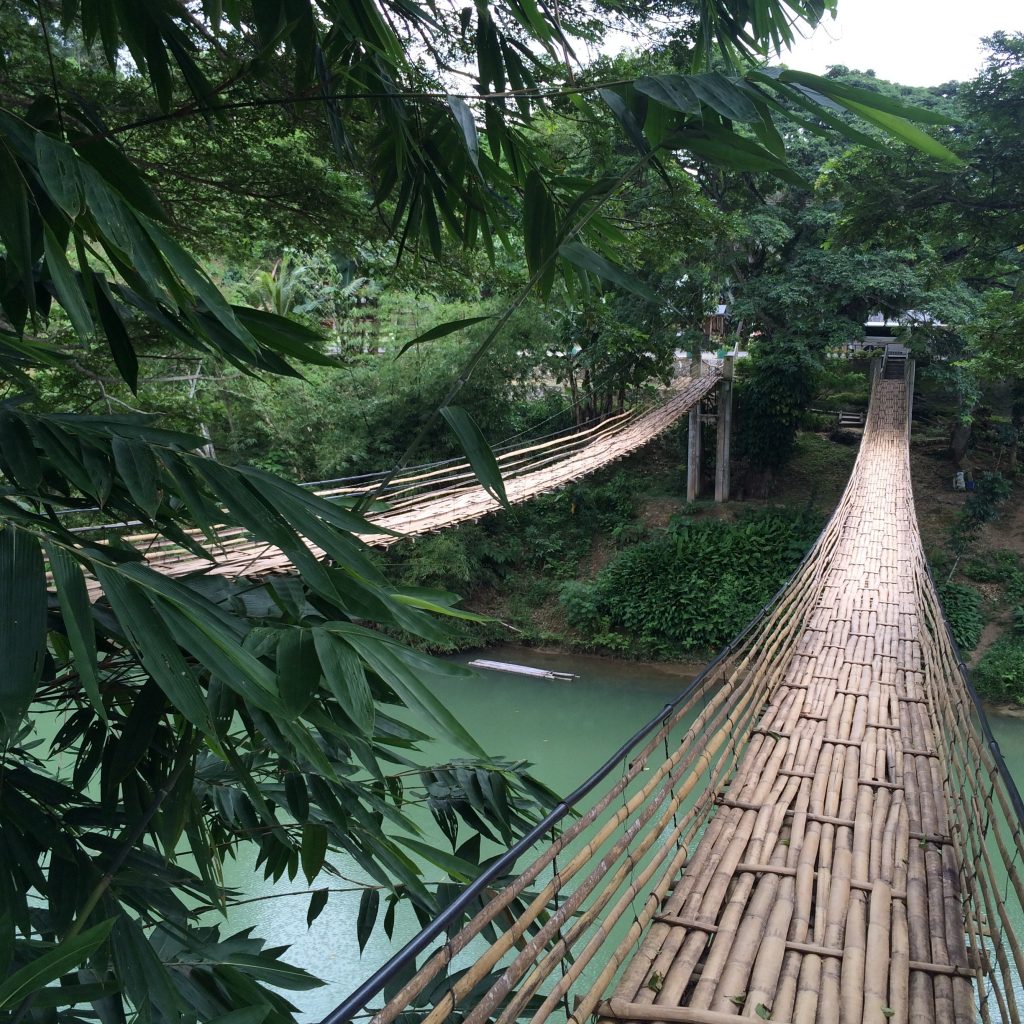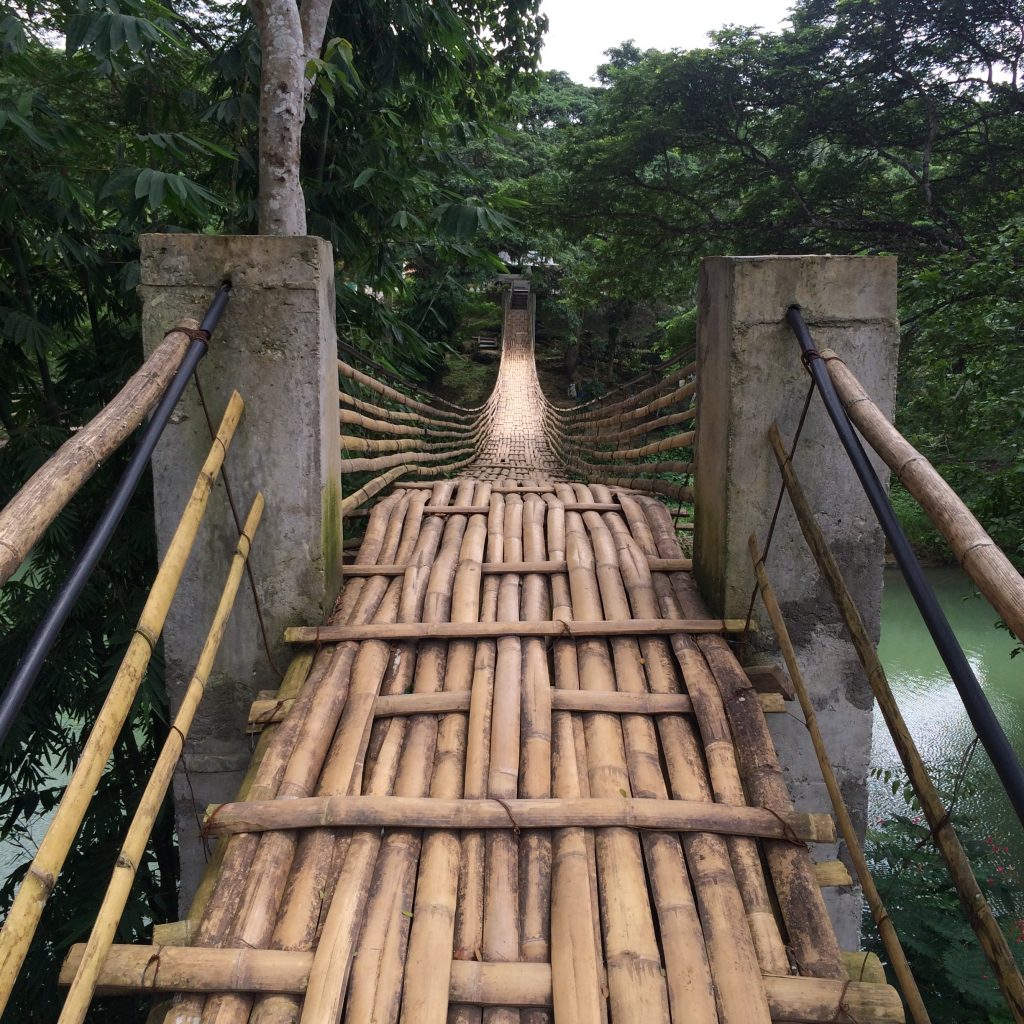 After that I went to Chocolate hills adventure park.
View from the high spot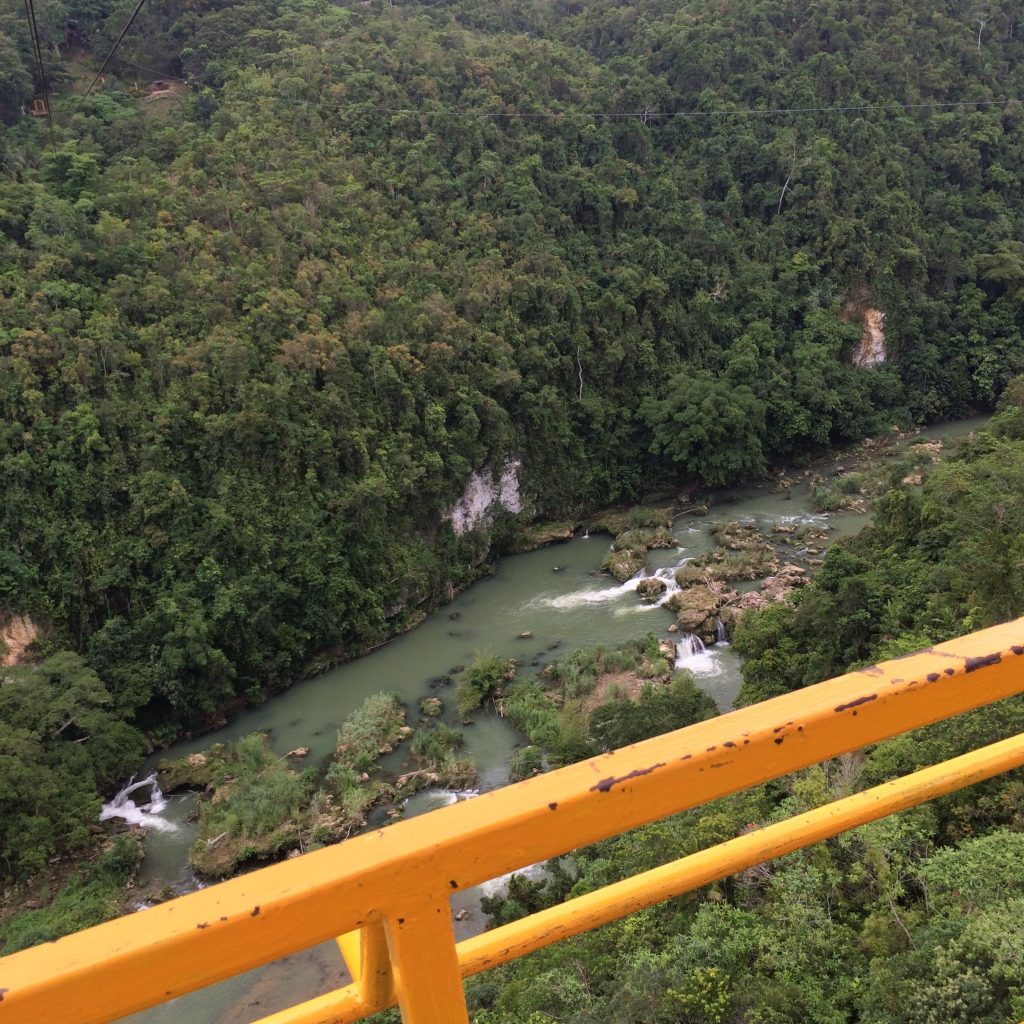 See ropes on the above pictures? I challenged riding a thrilling rope way attraction like this.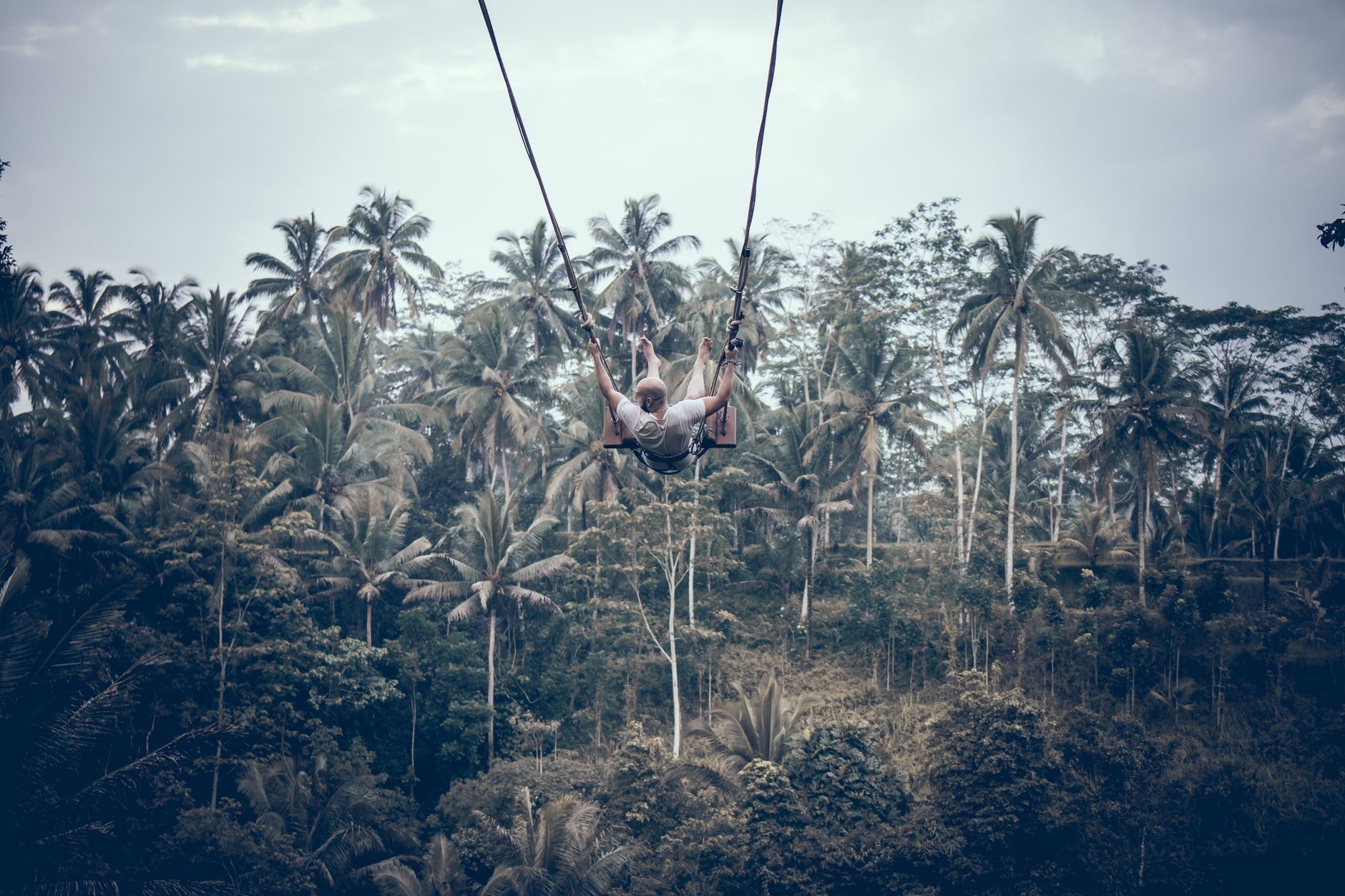 Hung on the rope, I slid though to other end. The most scary thing for this was that the staff said nothing and throw me away suddenly to the air. I was thinking about how to hang to the rope when I fall off from it throughout the way.
After that I went down to river side and joined a boat lunch cruise.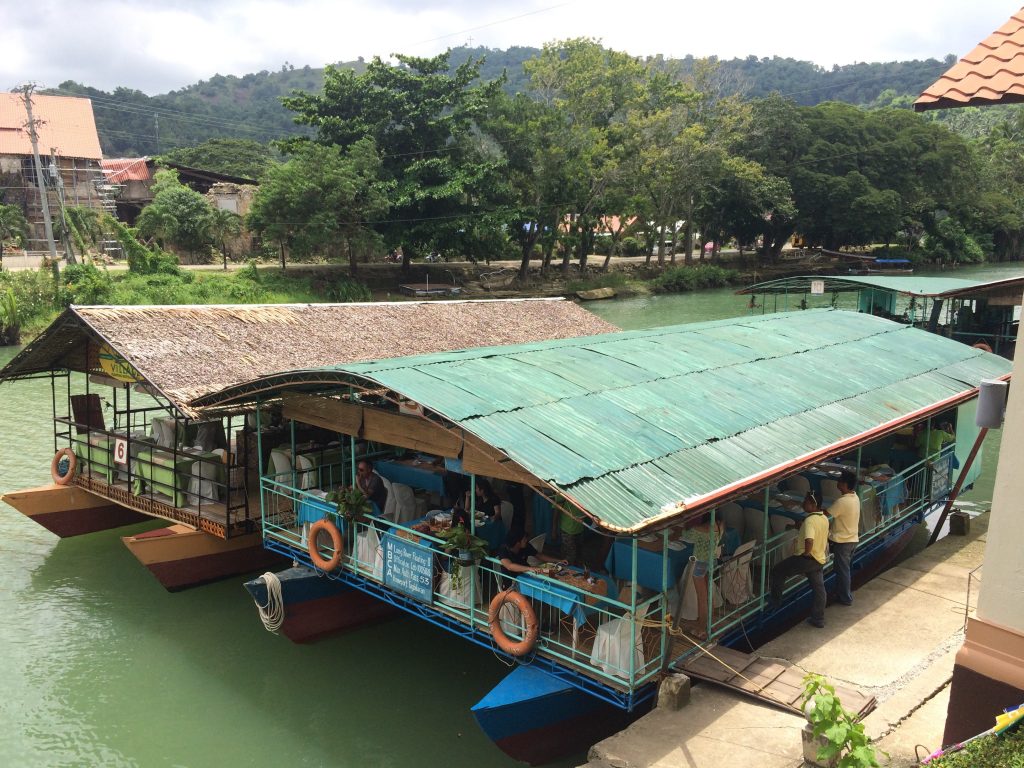 In the middle of the way, the boat approached a riverside house and stopped there, then I heard big ukulele music and suddenly a dance show started just besides the boat.
Cheerful girls in yellow cute costumes danced for us vibrantly.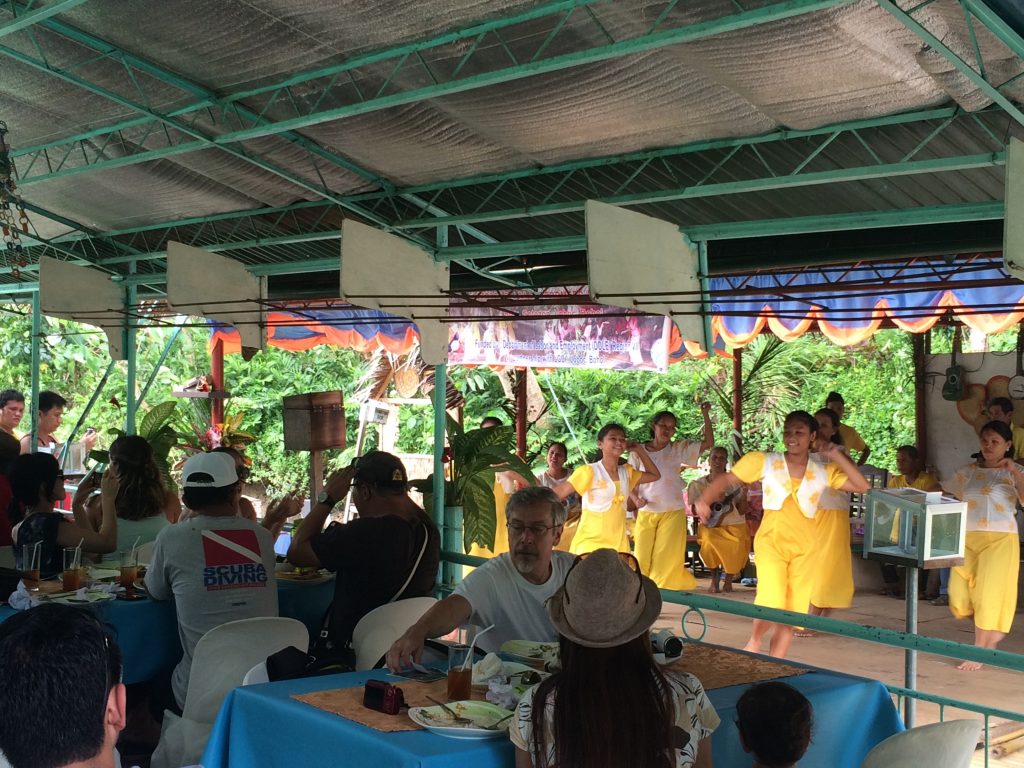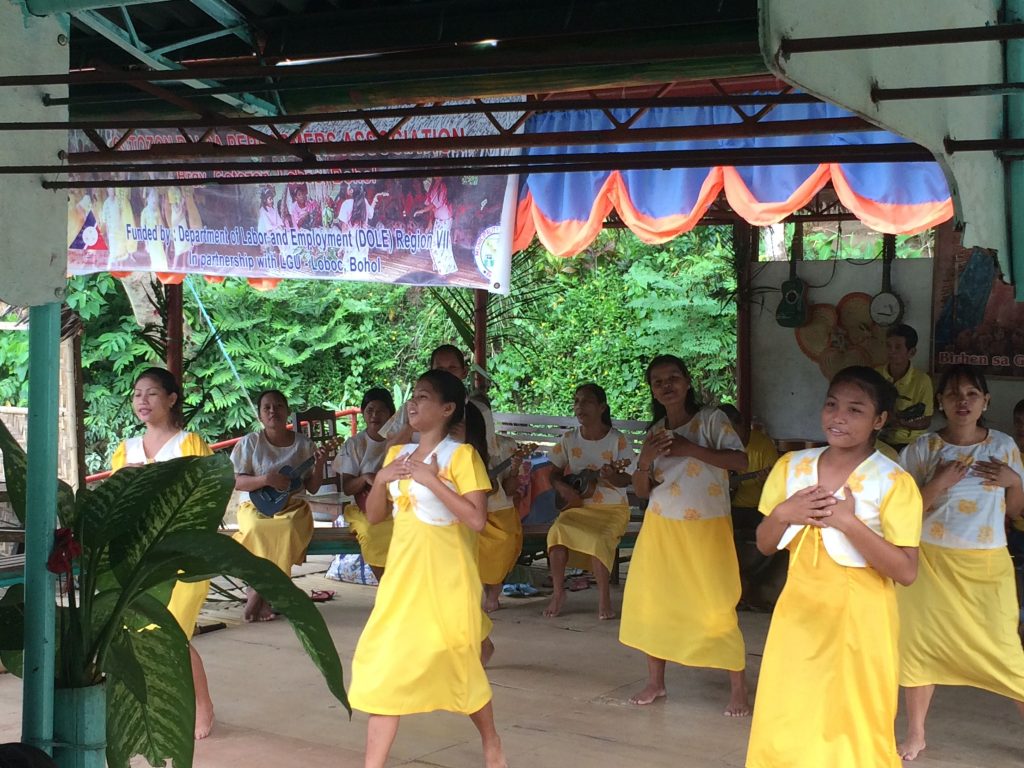 After the cruise, I went back to the taxi and stopped by this monument.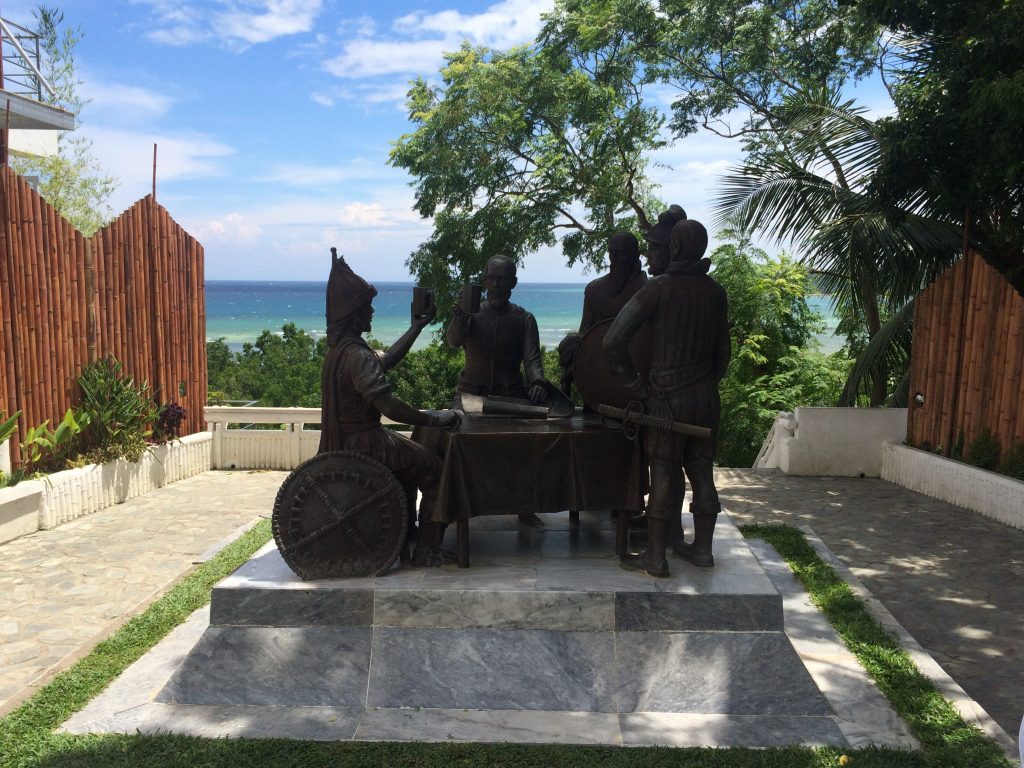 The first Spanish governor came here in 1536 to make a friendship treaty and the story tells that he had wine with the island chief with their blood in their glasses. Back of the monument, I could see beautiful scenery in sunshine.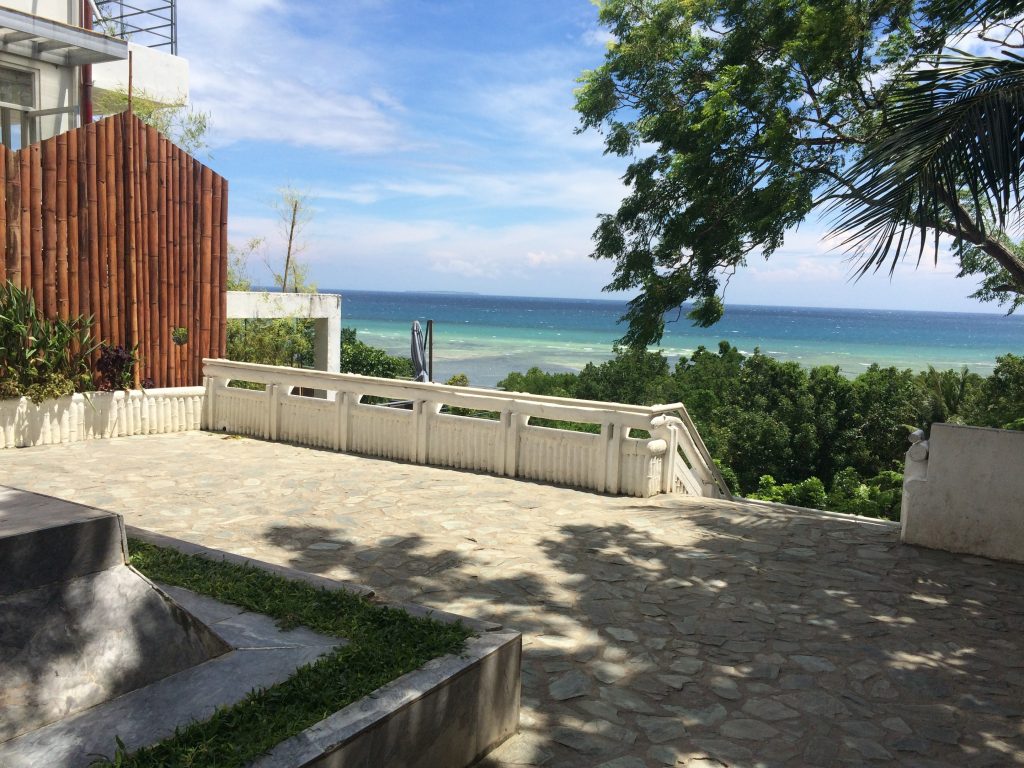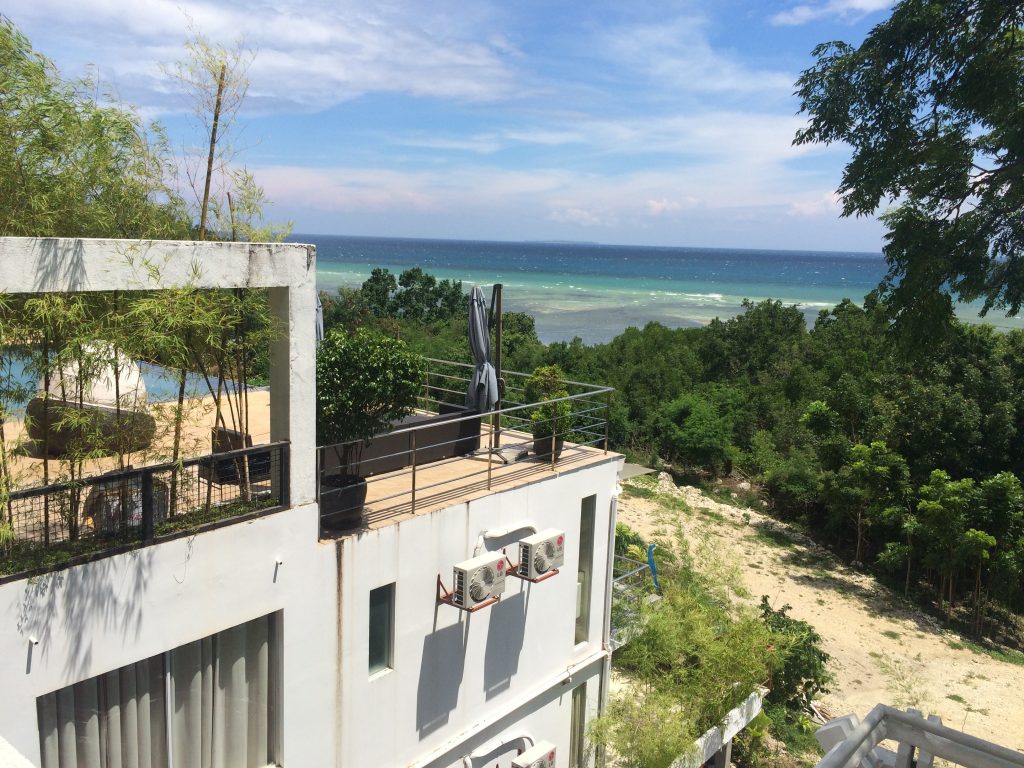 Finally, all tour ended and the taxi guy dropped me off at a big shopping center and I enjoyed seeing around there.
Takoyaki, small flour based snack ball which has octopus in it.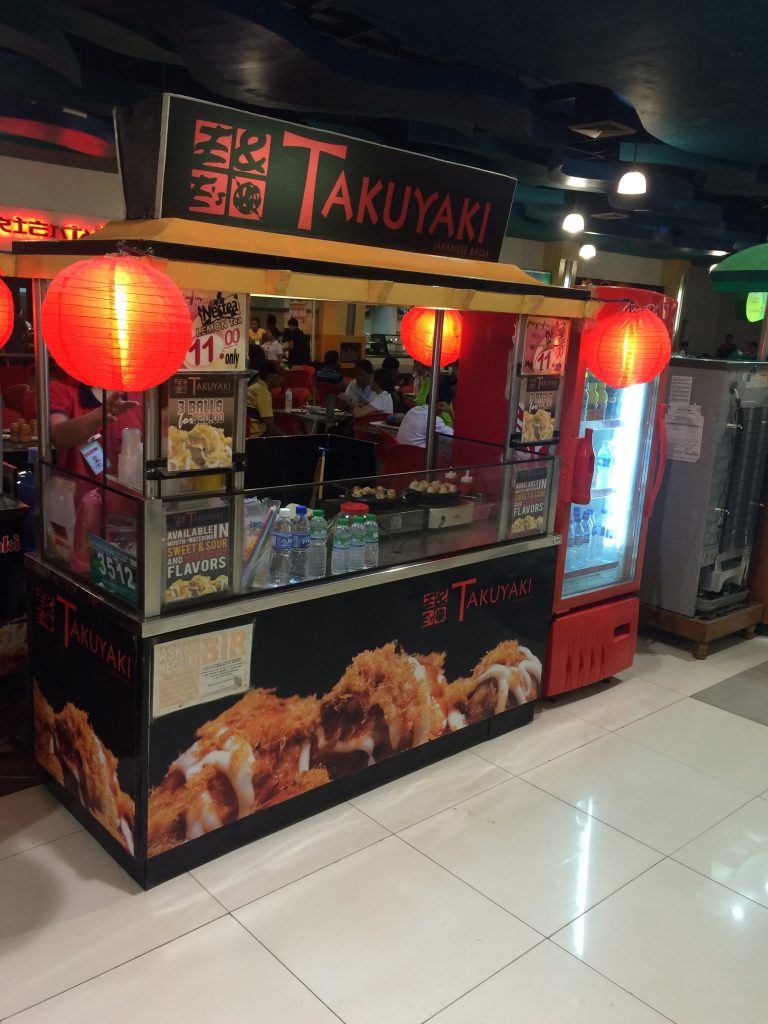 Origin of Takoyaki is Japan but far different from the one in Japan.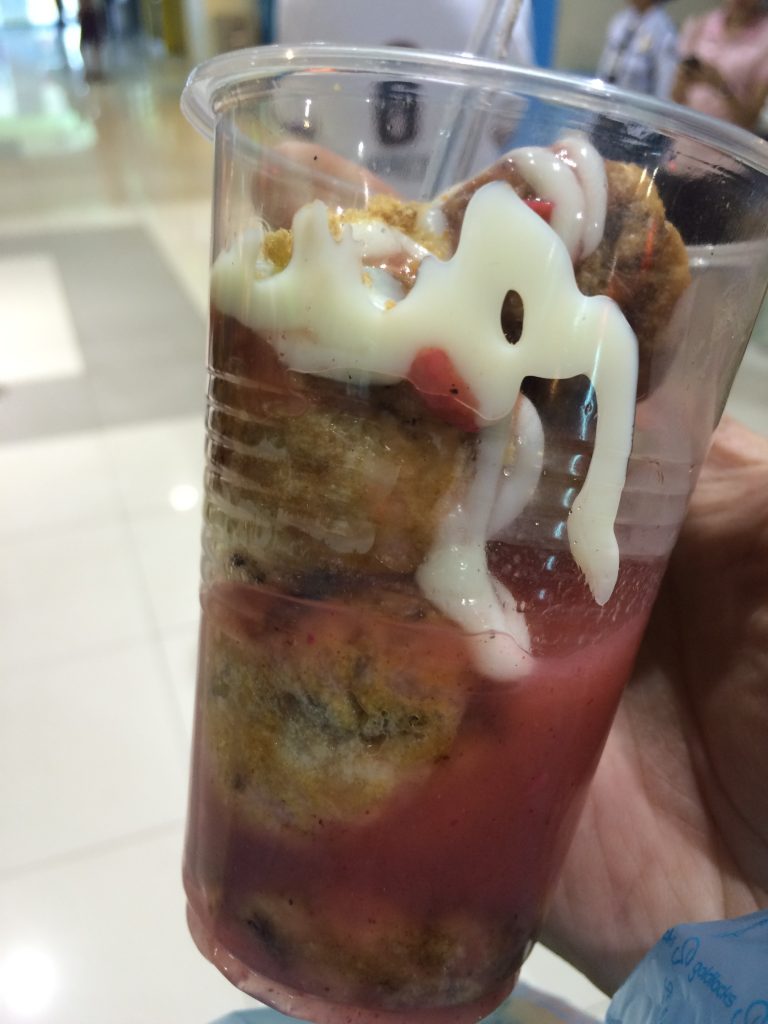 But it was easy to eat like this in a cup with a folk. The one in Japan is served in a box and we eat it with chopsticks.