How it's like in Penang? I have ever visited other places in Malaysia but never been to Penang. It is renowned for the world heritage George town. Then How it's like in George town? I booked a flight to Penang to discover it..
Arrived at airport.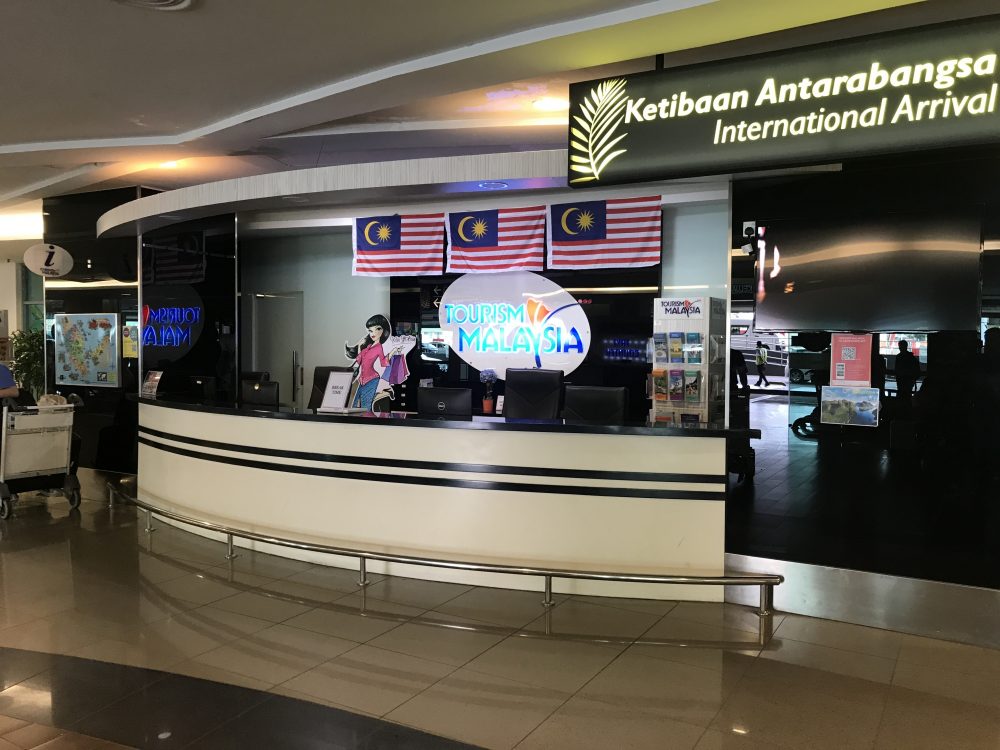 National flag of Malaysia welcomed me. Yes, I'm in Malaysia again.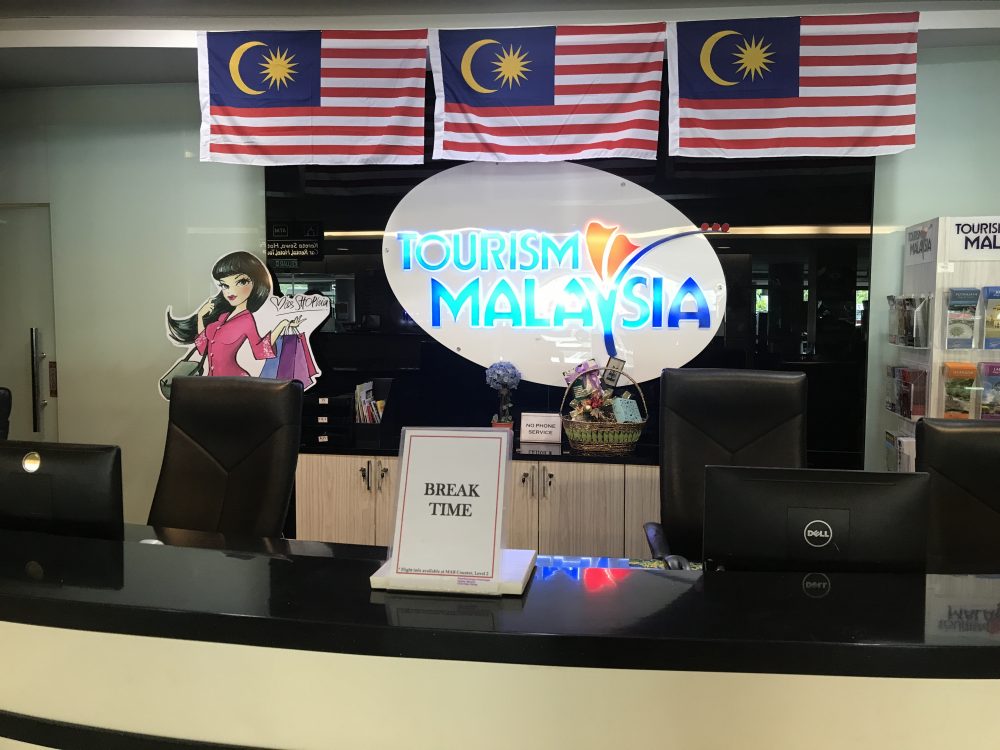 Restaurant in the airport.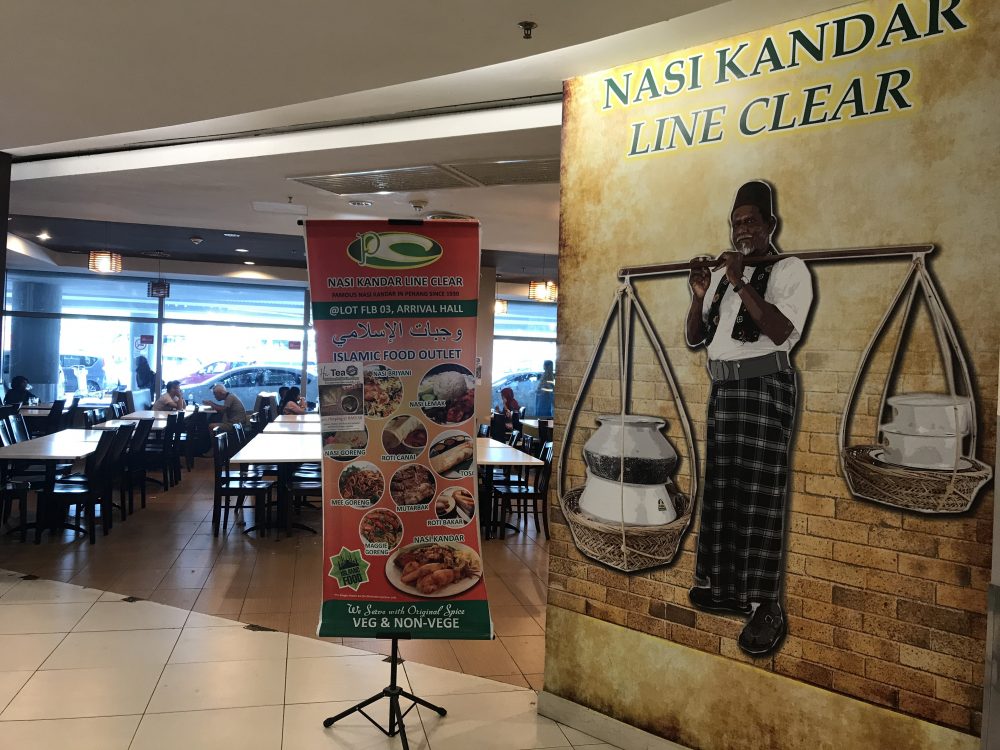 I didn't know what it is but it looked something great. I like the way like this which I can feel in foreign countries.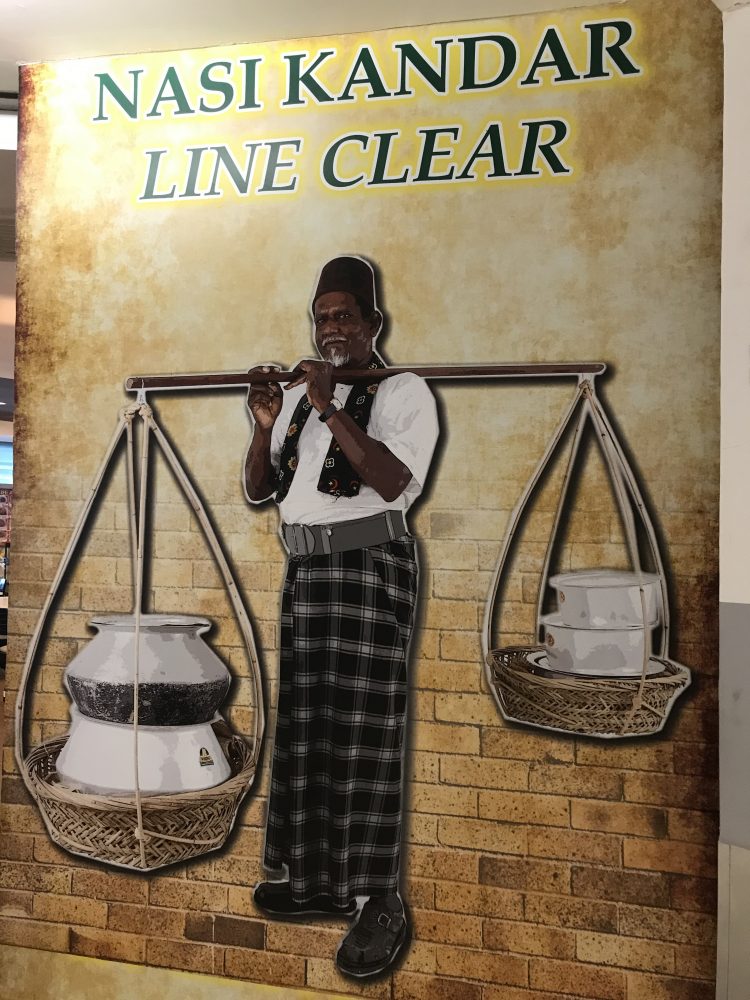 Cafe is spelled as KAFE in here. It looked colorful and different from any others.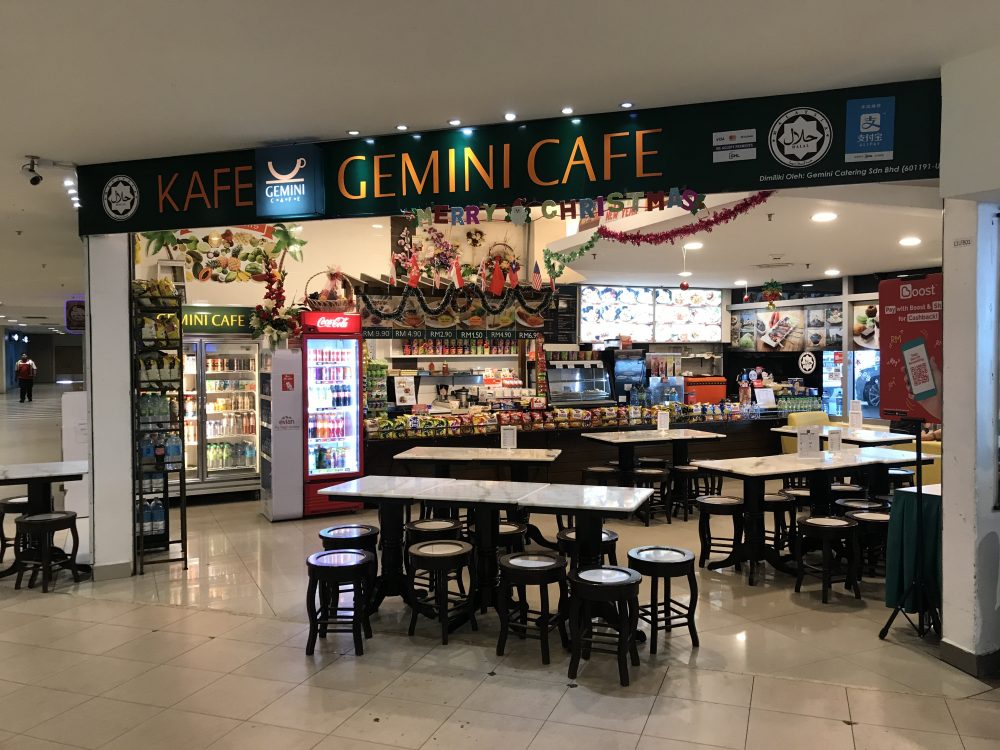 Bought a taxi ticket at airport counter, I headed to a temple near the airport.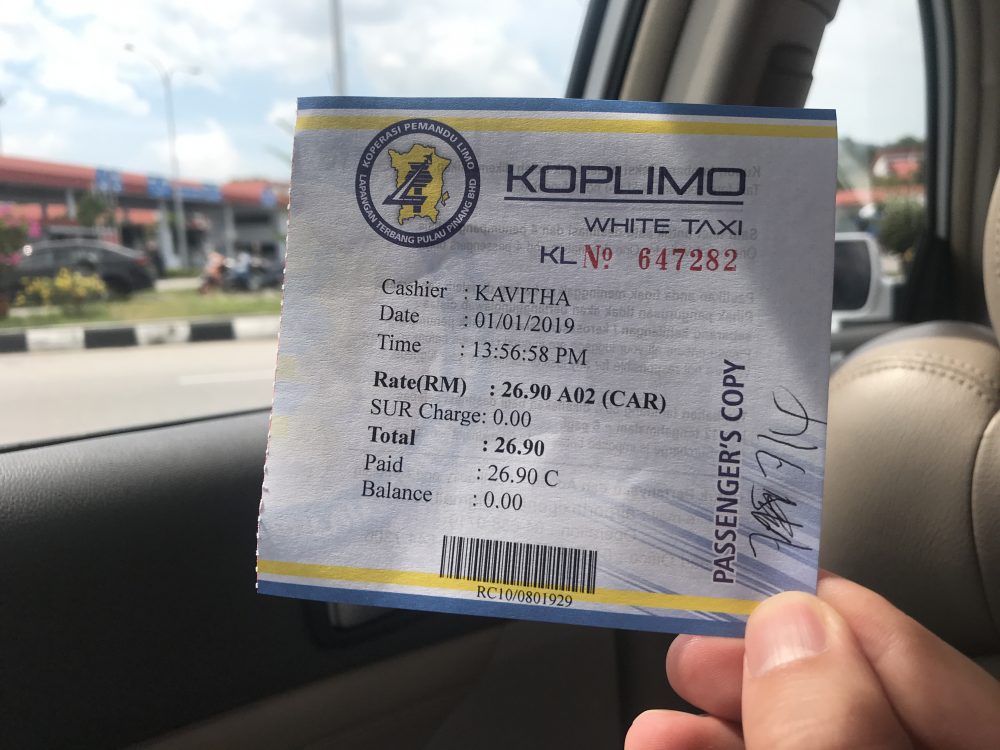 Just for 5-10 mins ride, I arrived at the temple.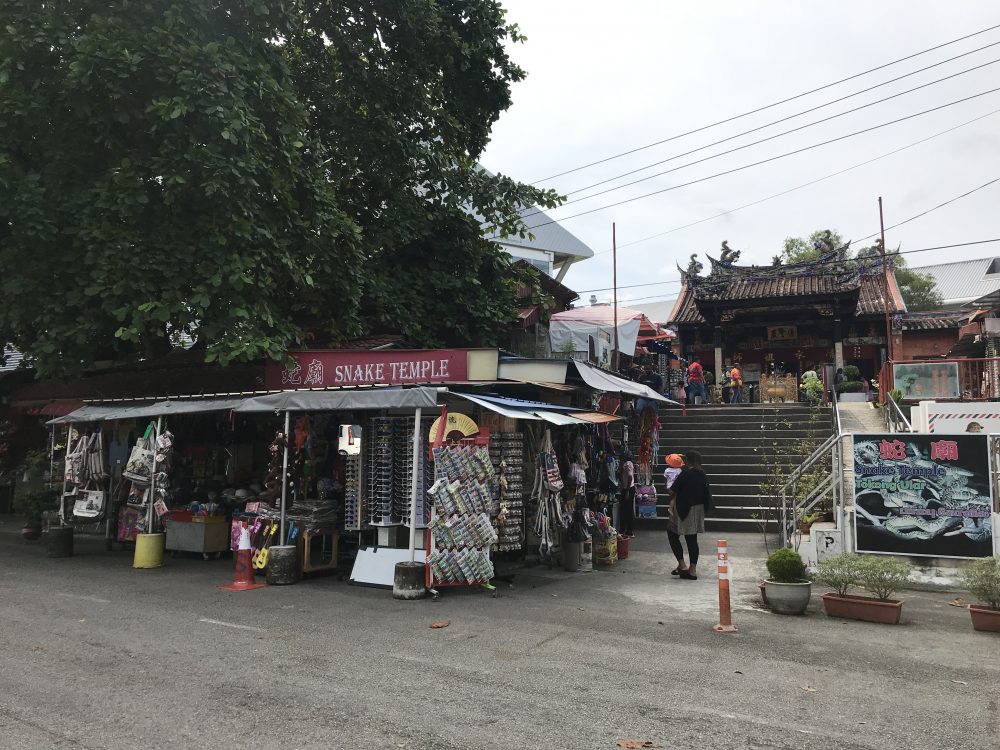 It's a small temple but looked a bit exciting as its name is Snake Temple.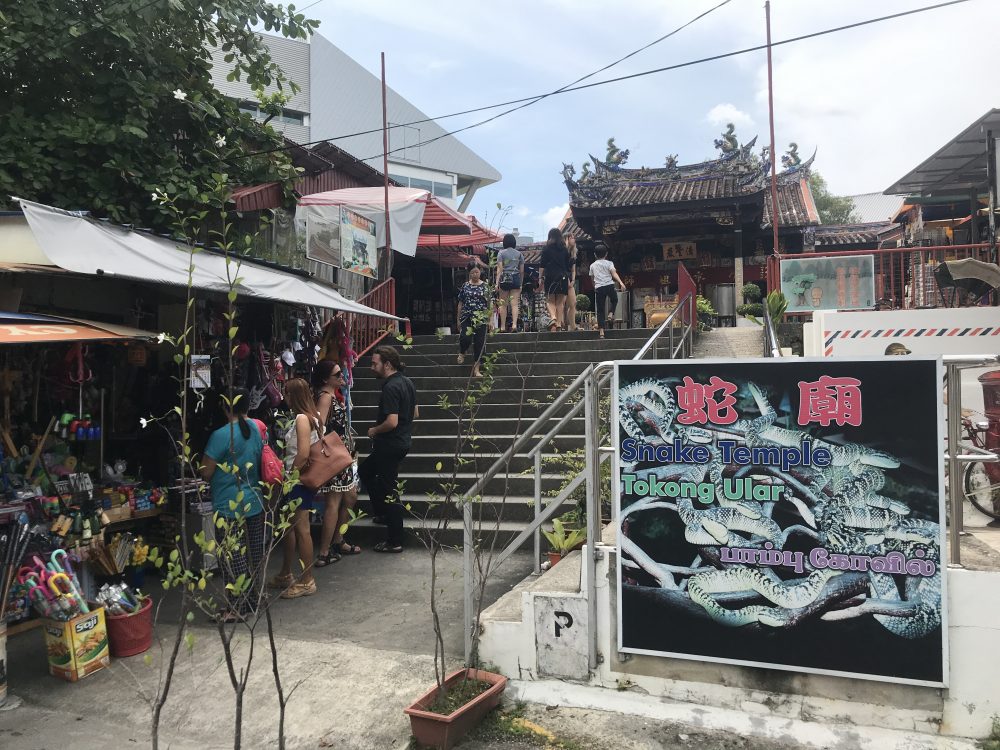 Some dragons are on its roof top and it looked traditional and nice.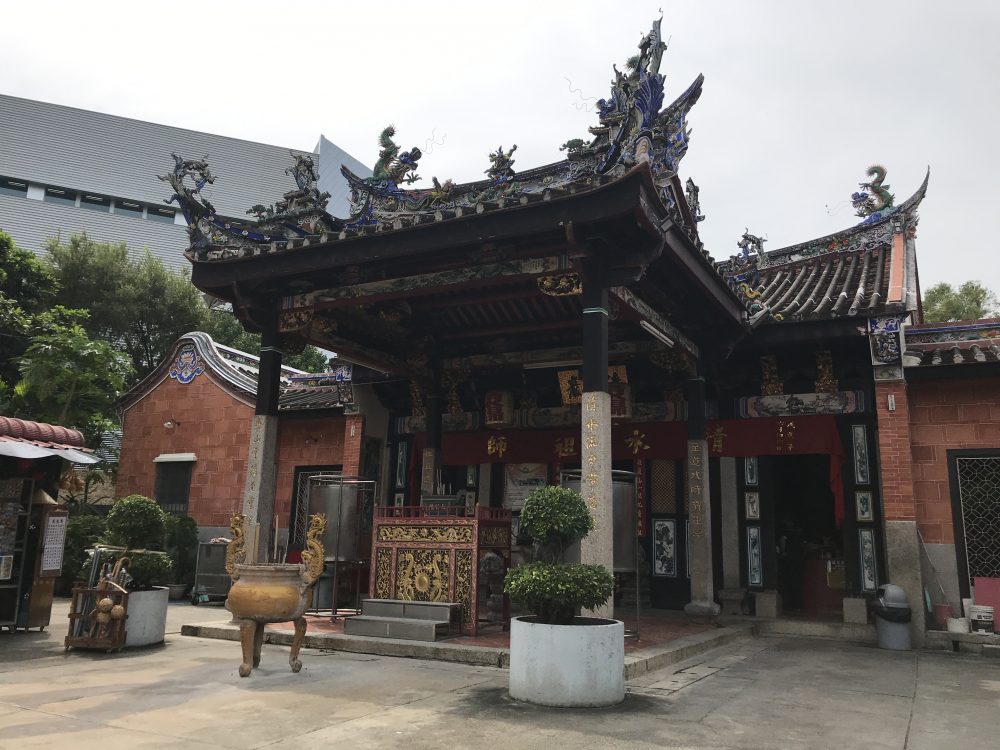 Cute snakes on sale.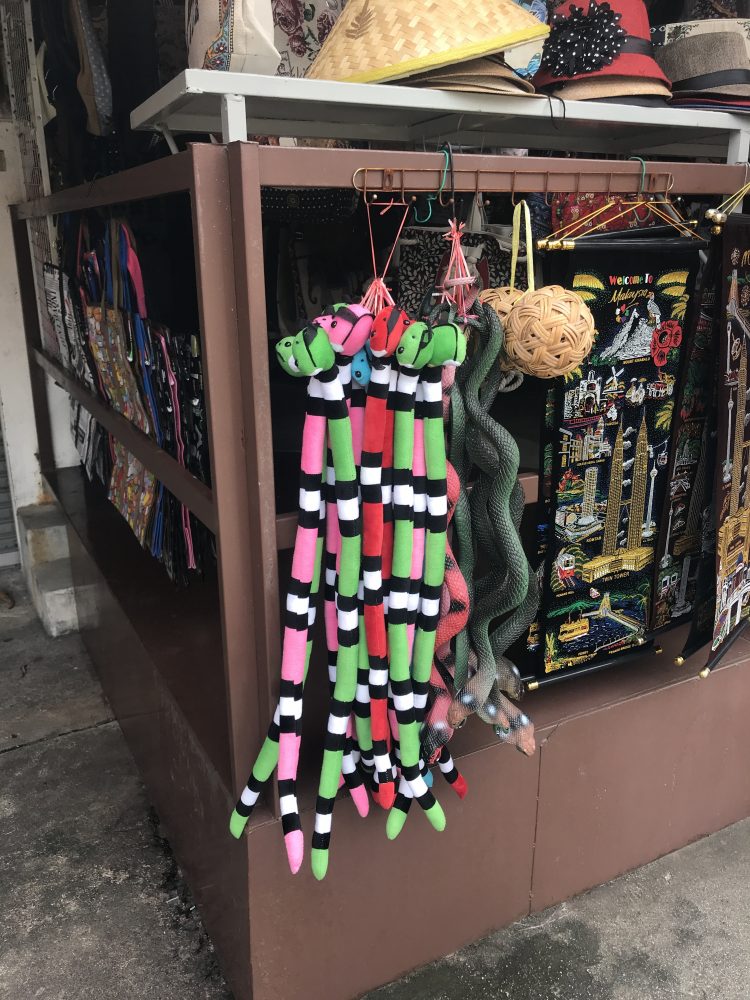 Monkeys can be the option if you want.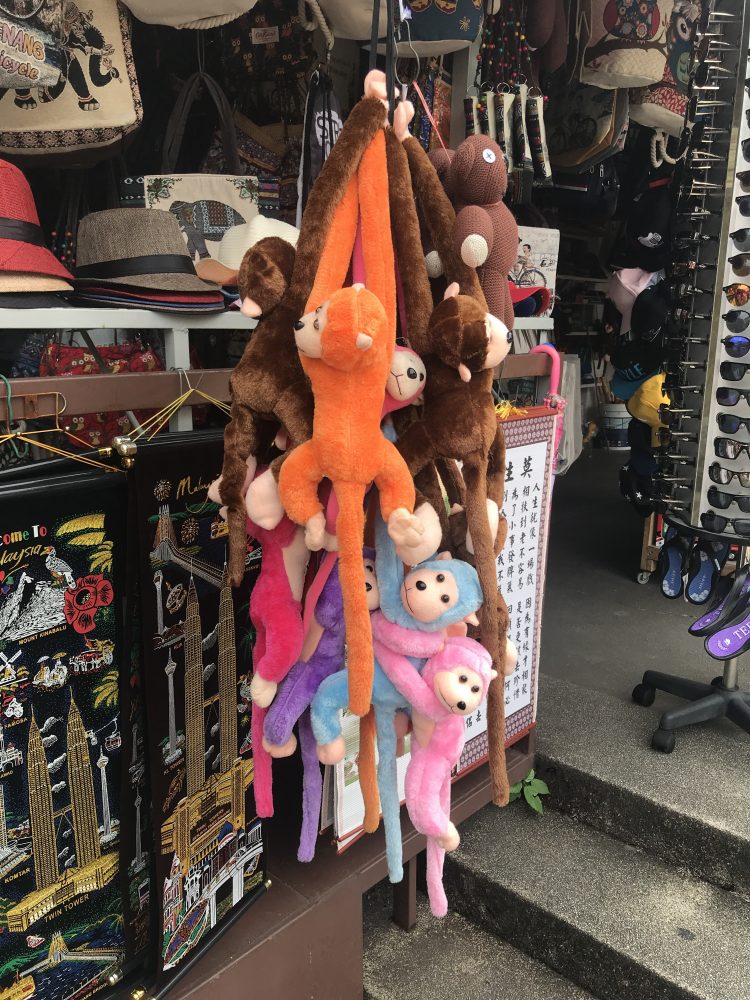 Look from its side.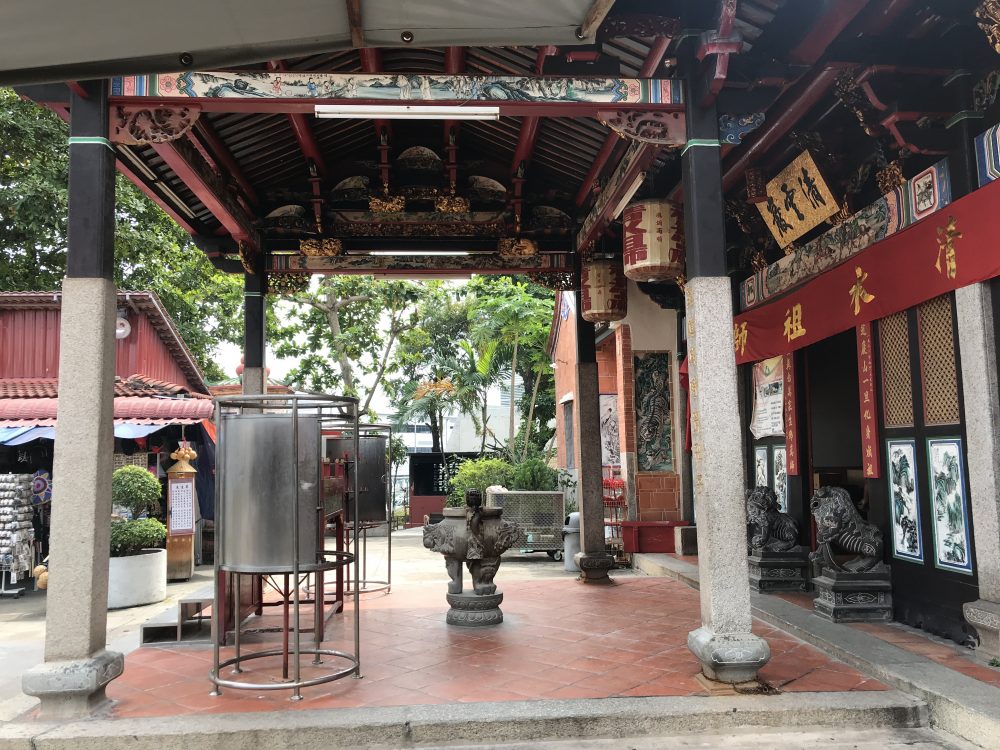 Gold and red combination looked strong color effect together with other colors.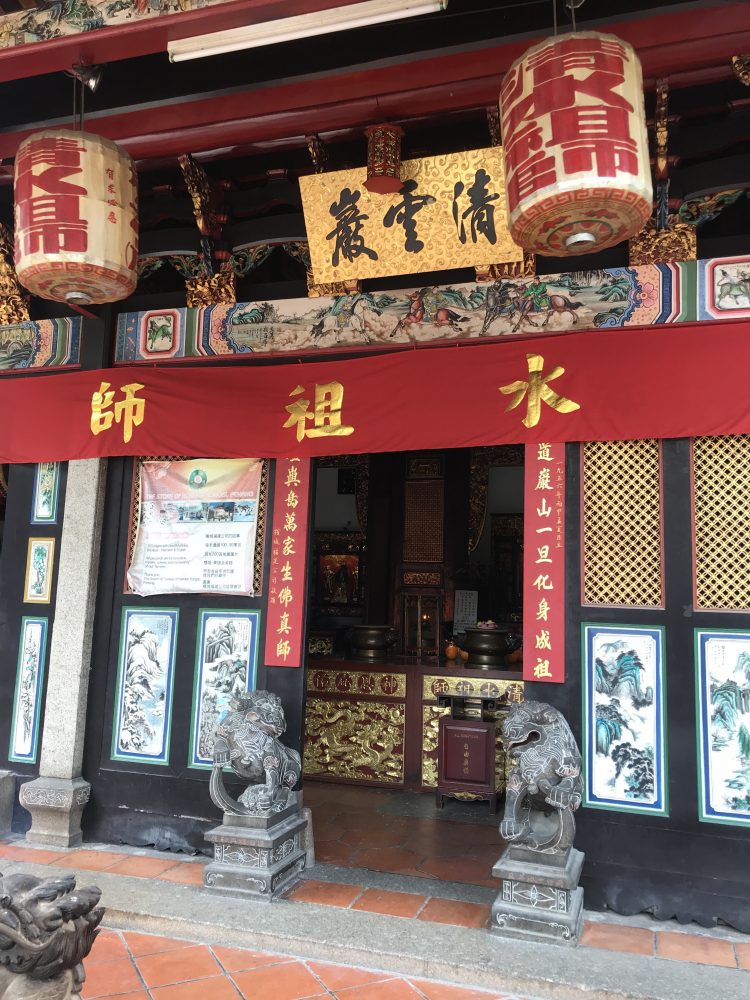 Many dragons in the temple.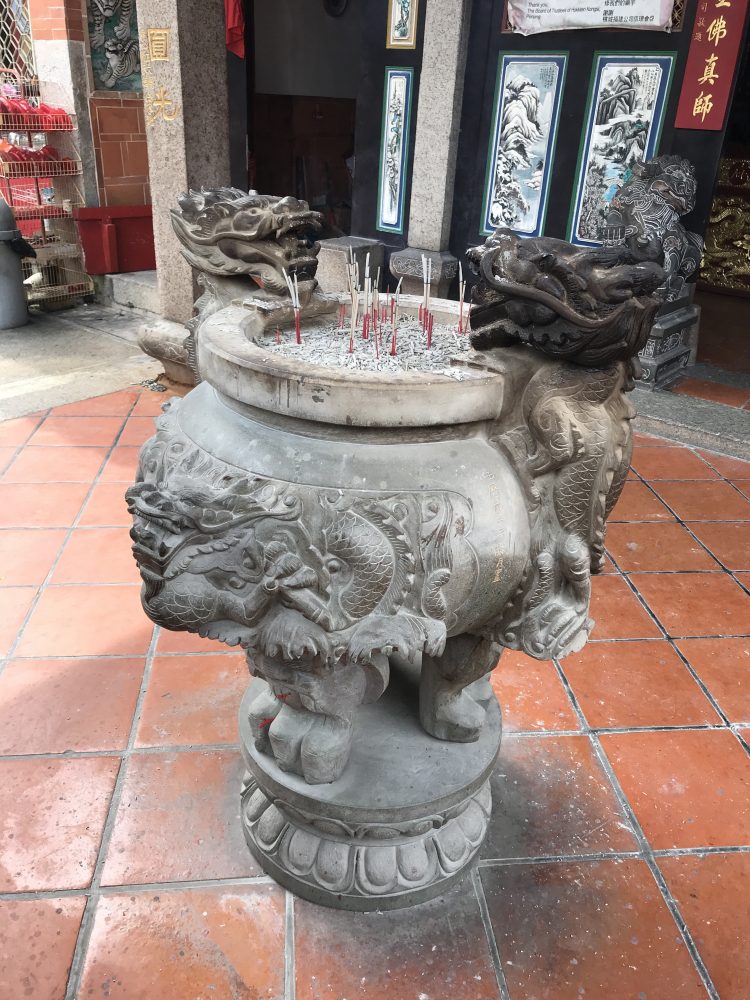 Why is it called snake temple?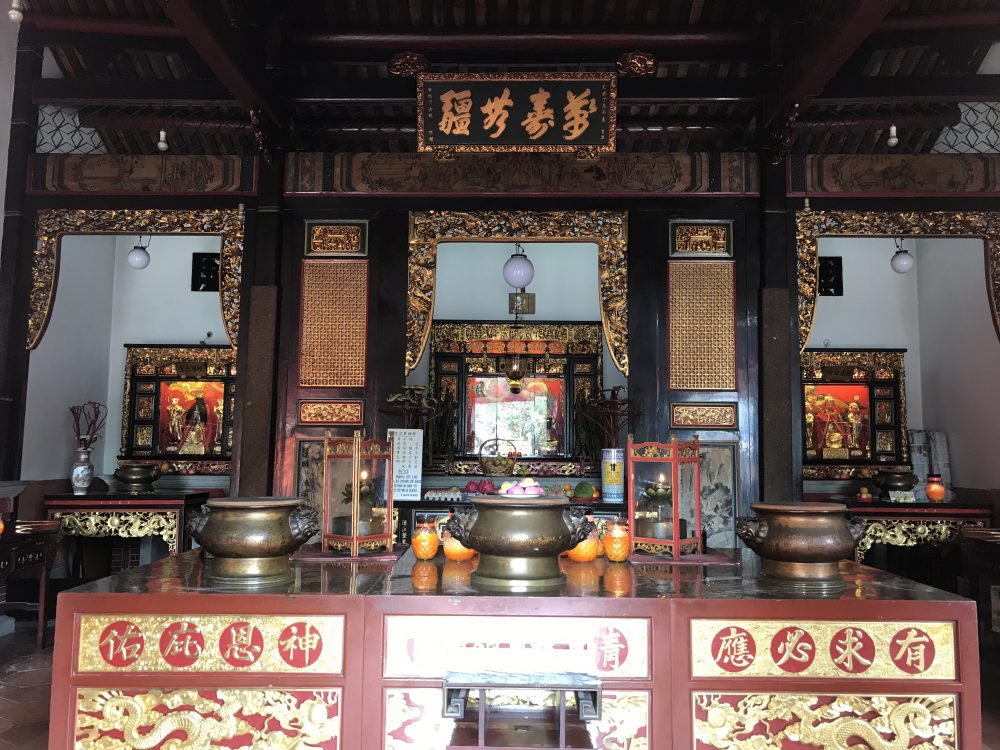 Then.. I found something.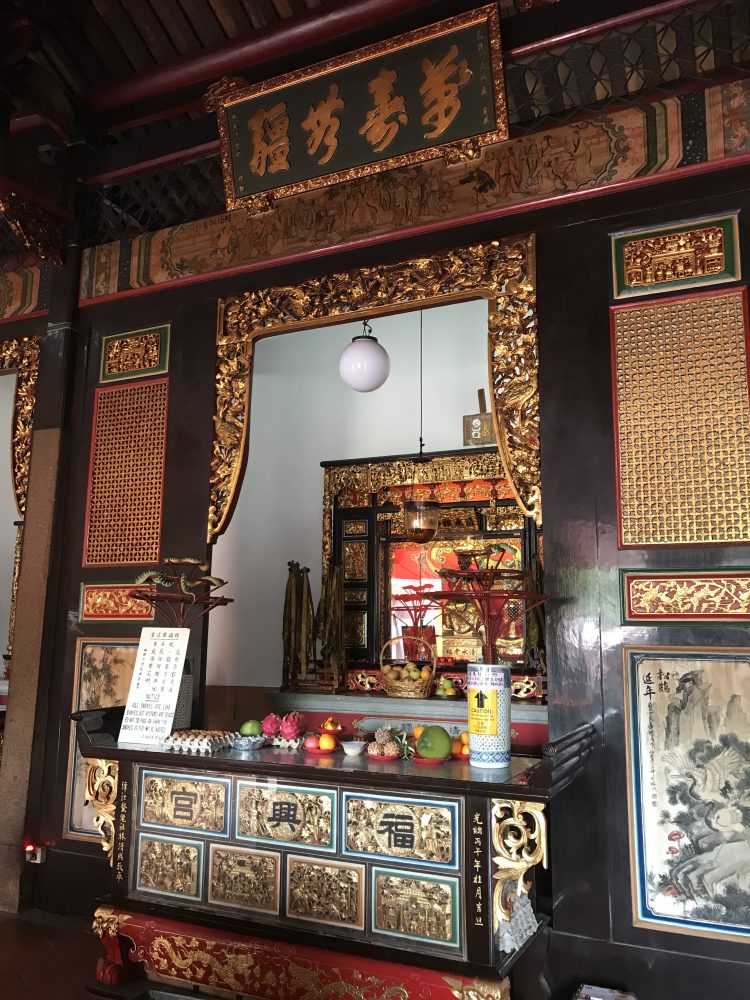 Notice: All snakes are live…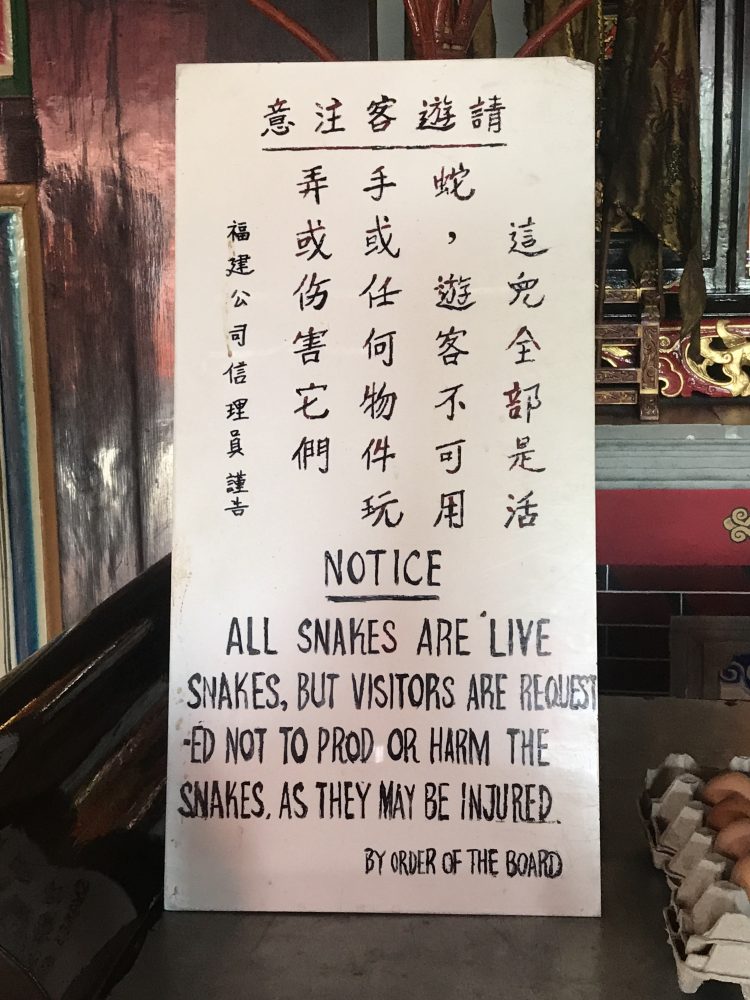 All snakes….??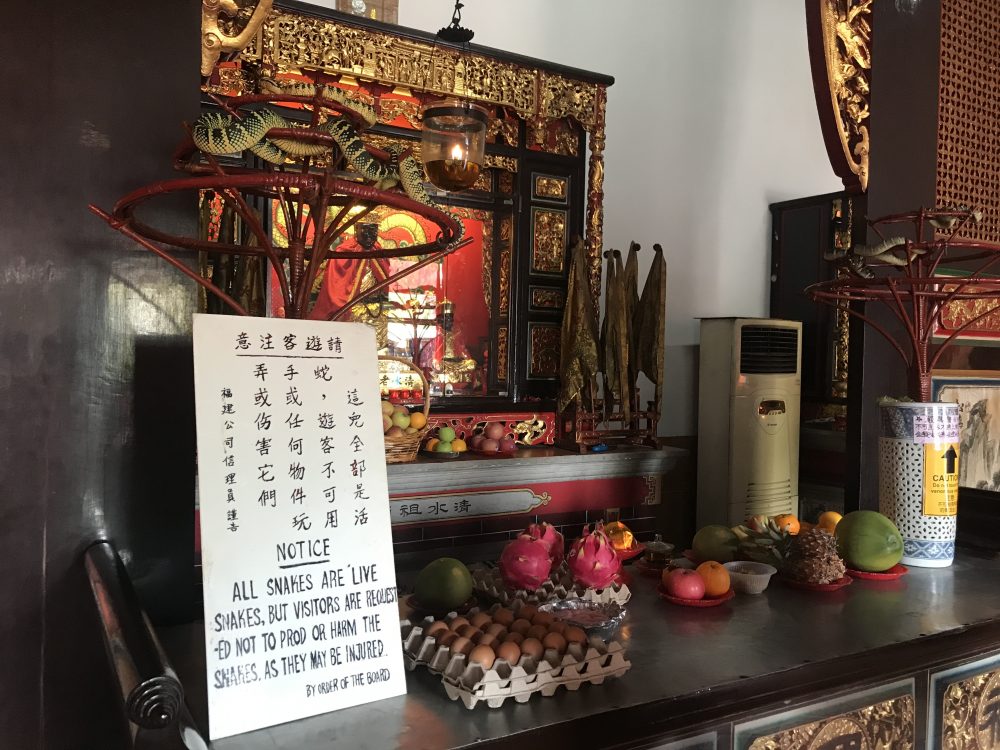 …here they are!!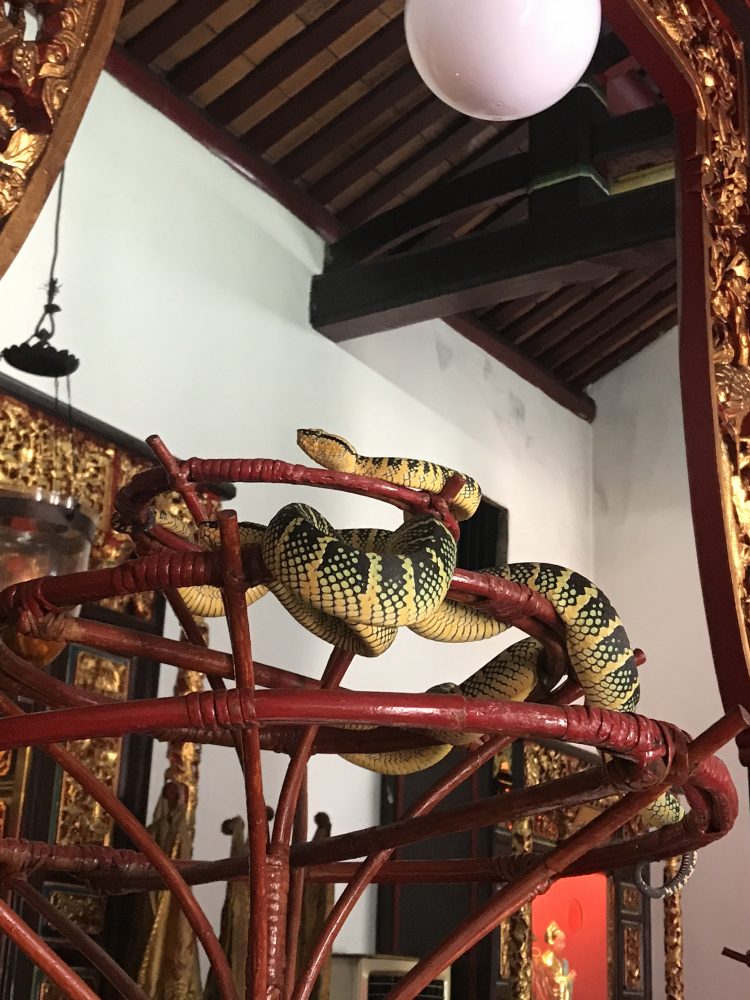 Yes, there were some real snakes in the temple. They almost stayed in tact but surely alive.
You can take a picture with a snake around your neck in here.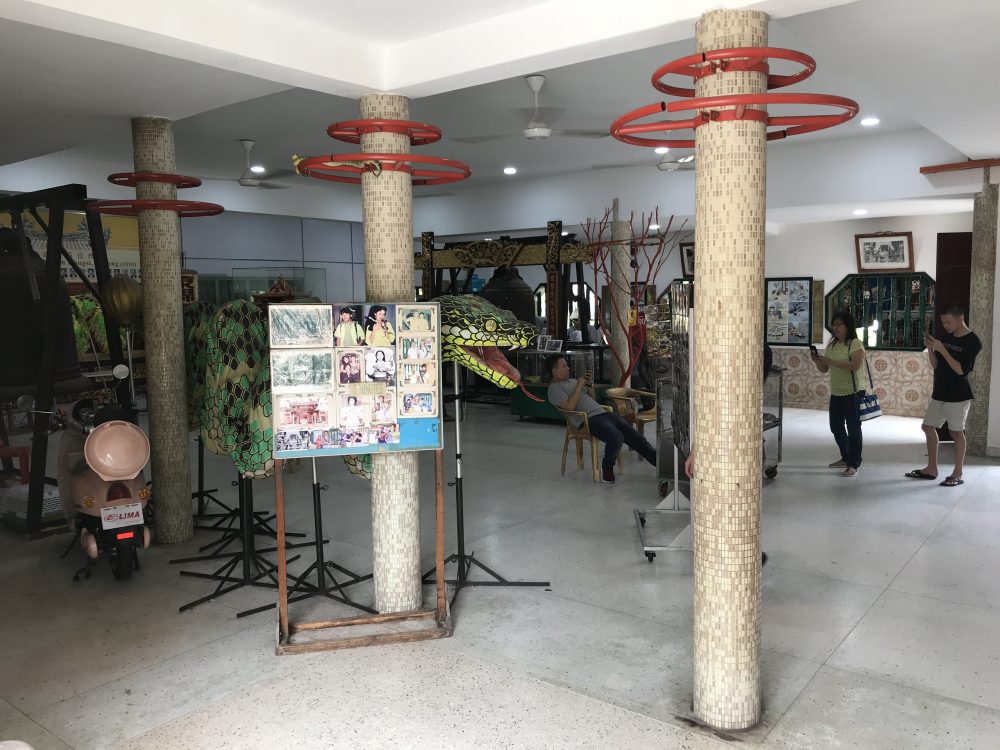 Coming up the stairs, I could walk around the premise to see some things.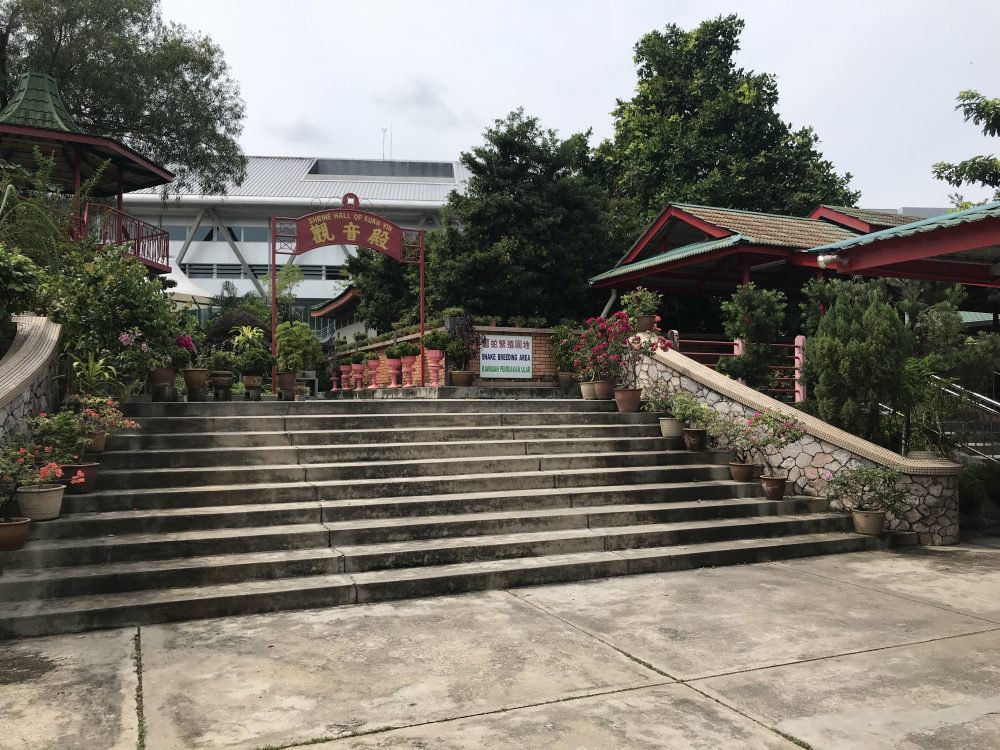 Arcade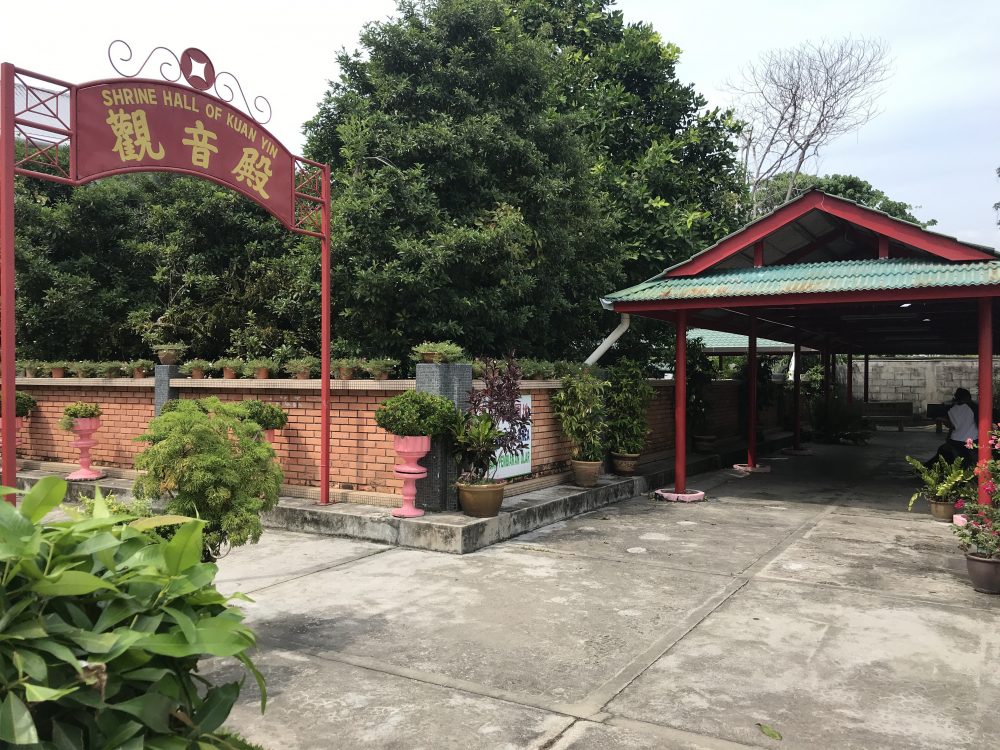 Another building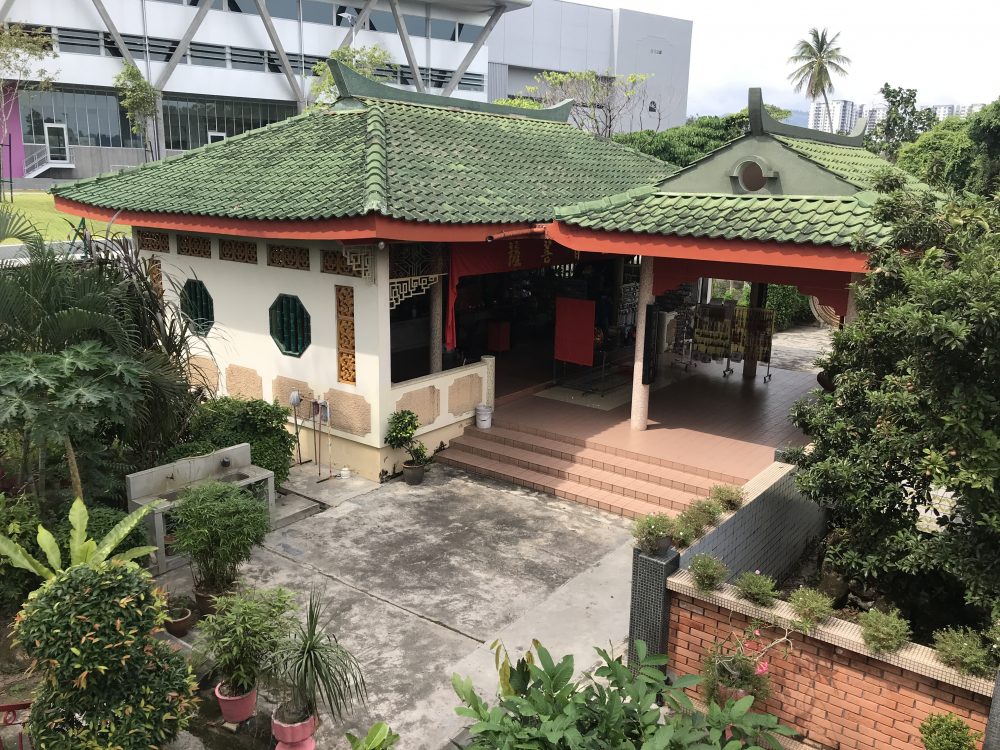 Something upstairs?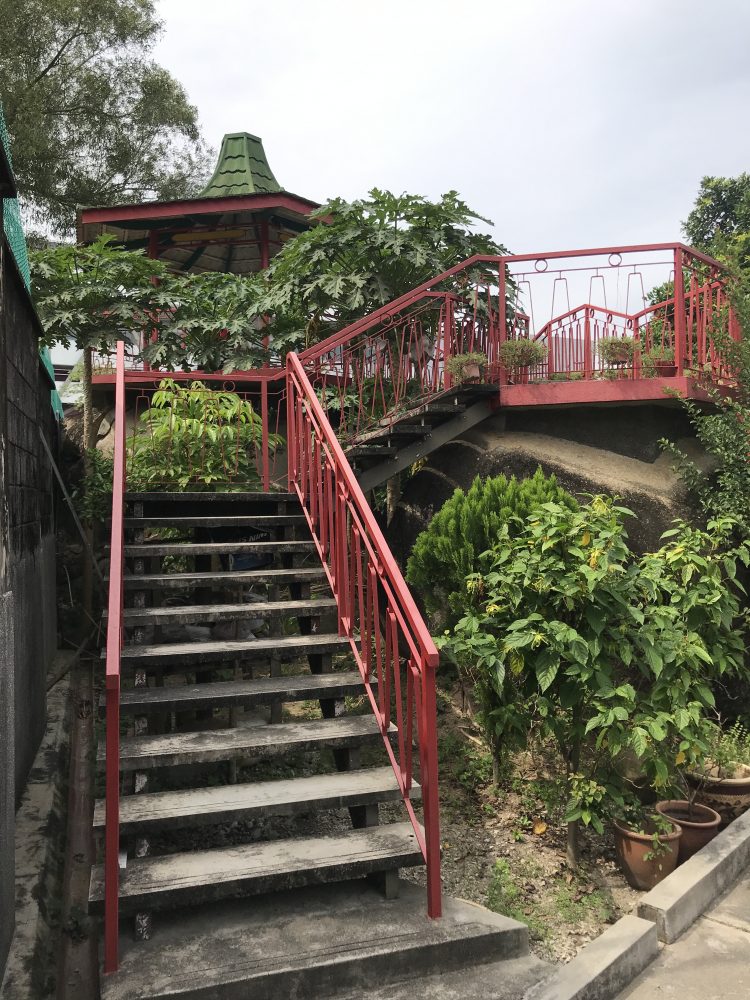 Coming up…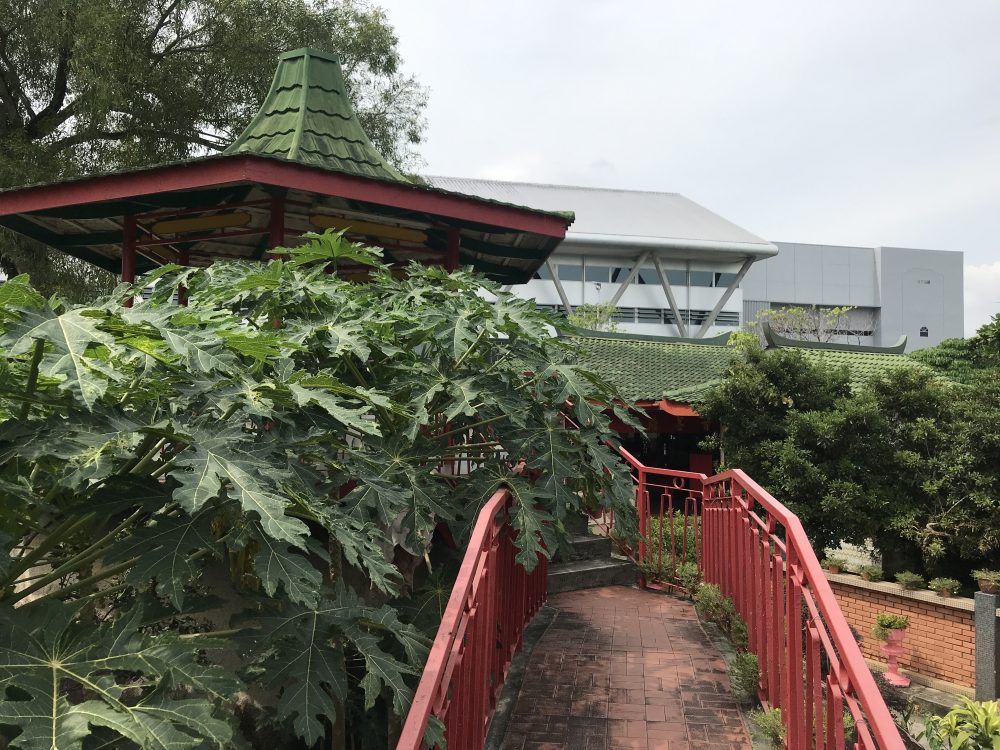 oh, such a white round table and chairs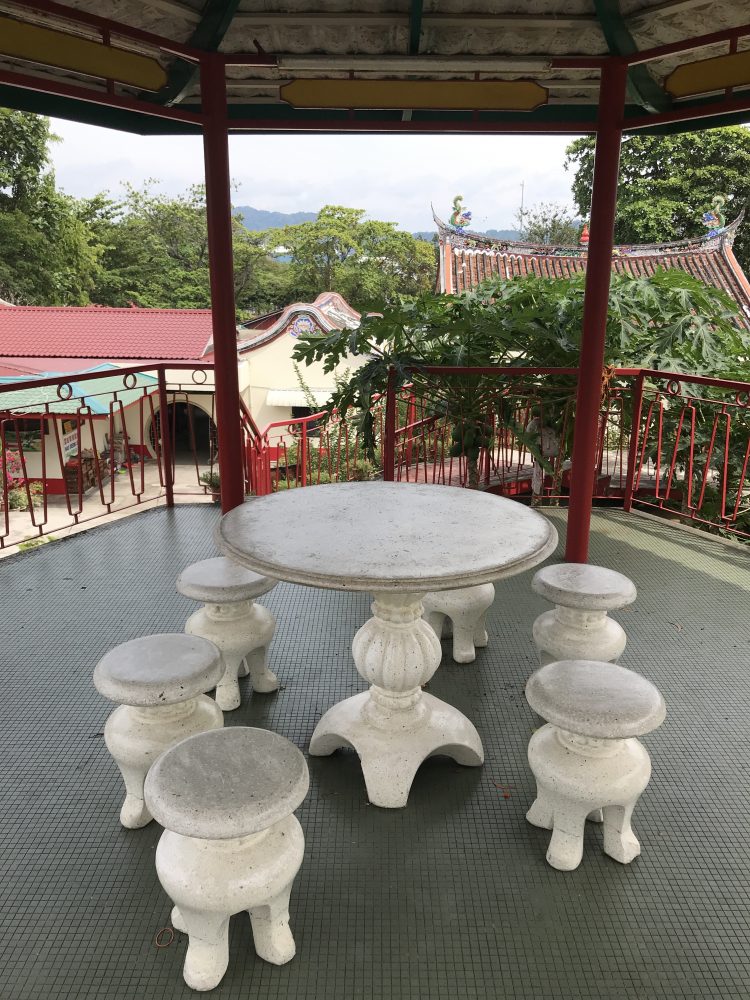 Looking up the tree beside, I saw green mango like fruits there 🙂 Exciting to see them like this hanging from the tree.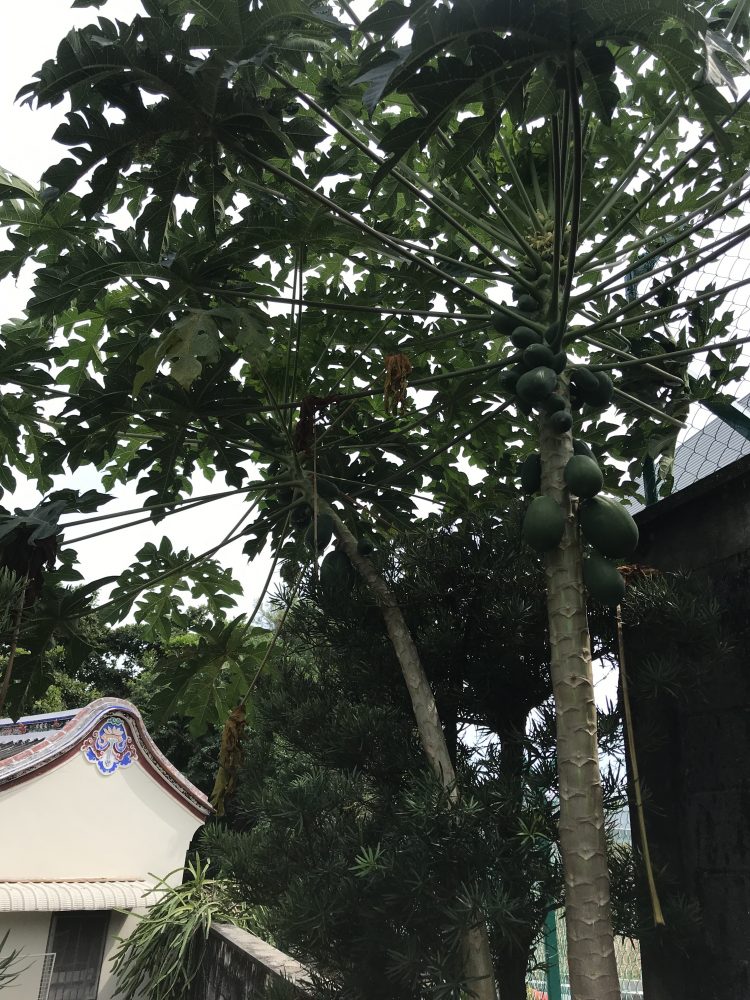 Cats!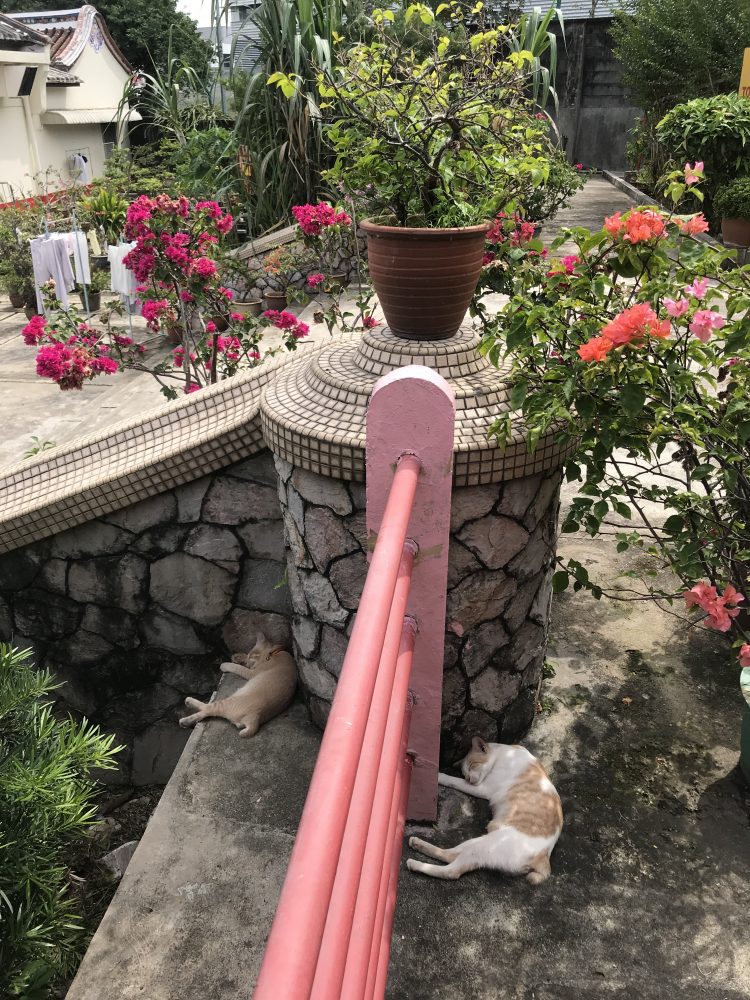 Some plants were aligned there like Chinese gardening.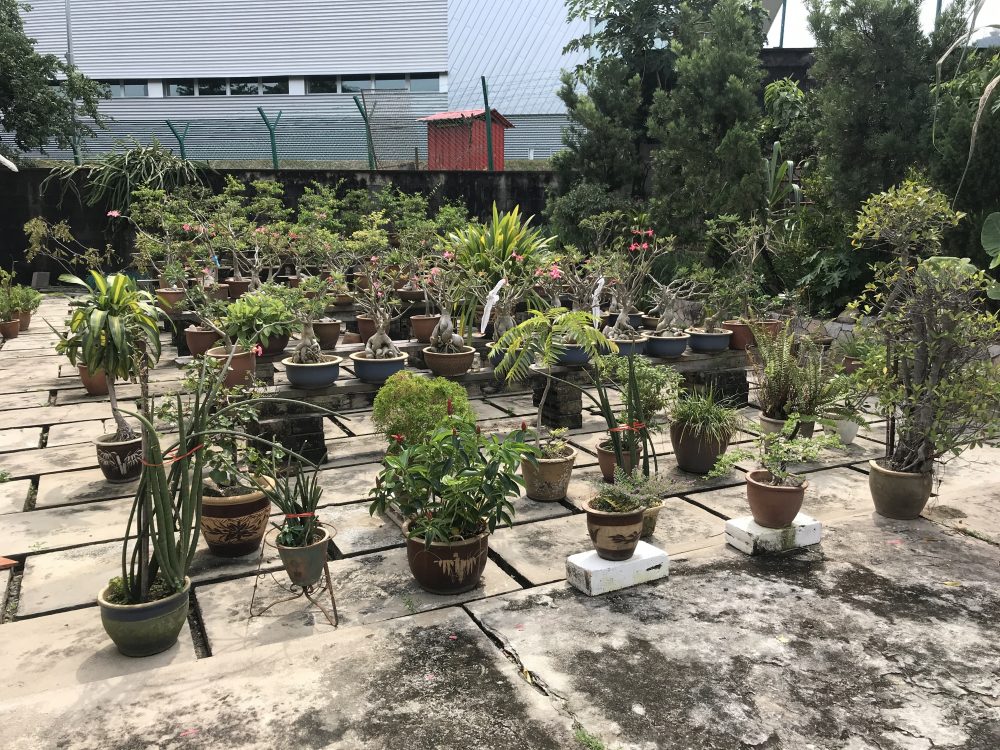 What are those? I don't know but it happens cause it's Snake Temple..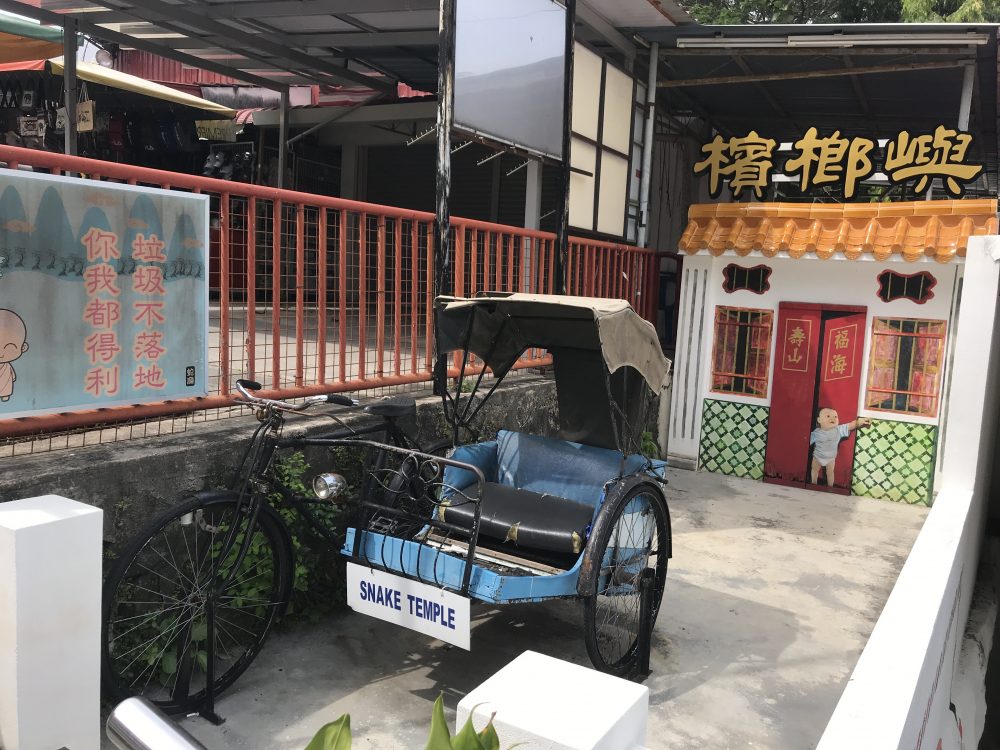 After that I grabbed a taxi and visited Penang Hill.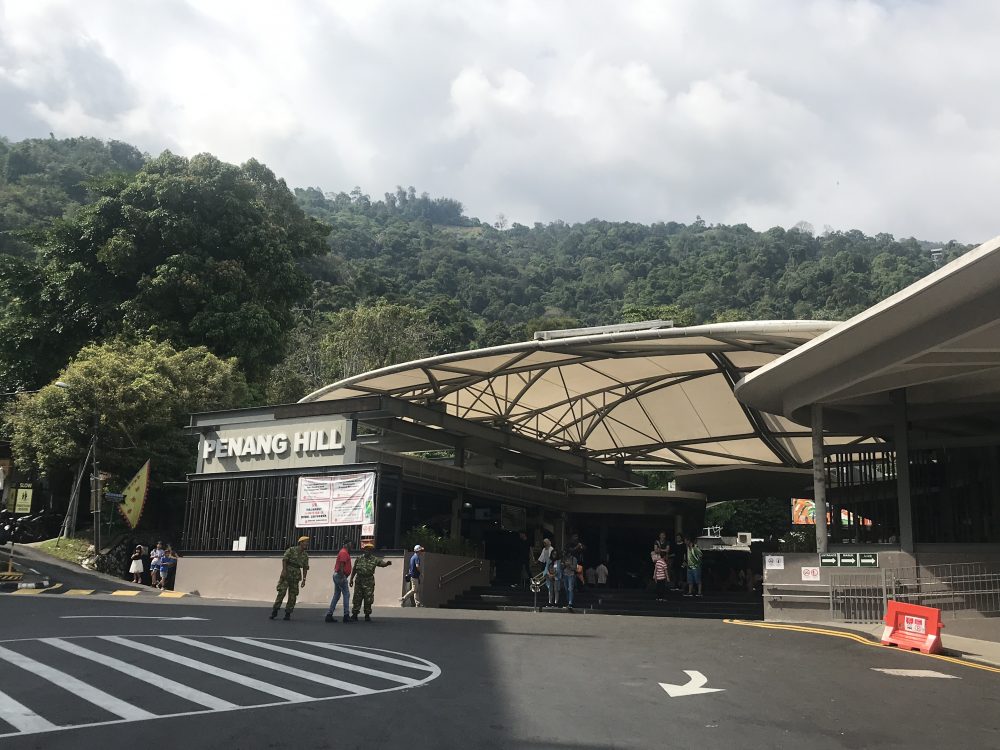 People were in queue to ride a cable car.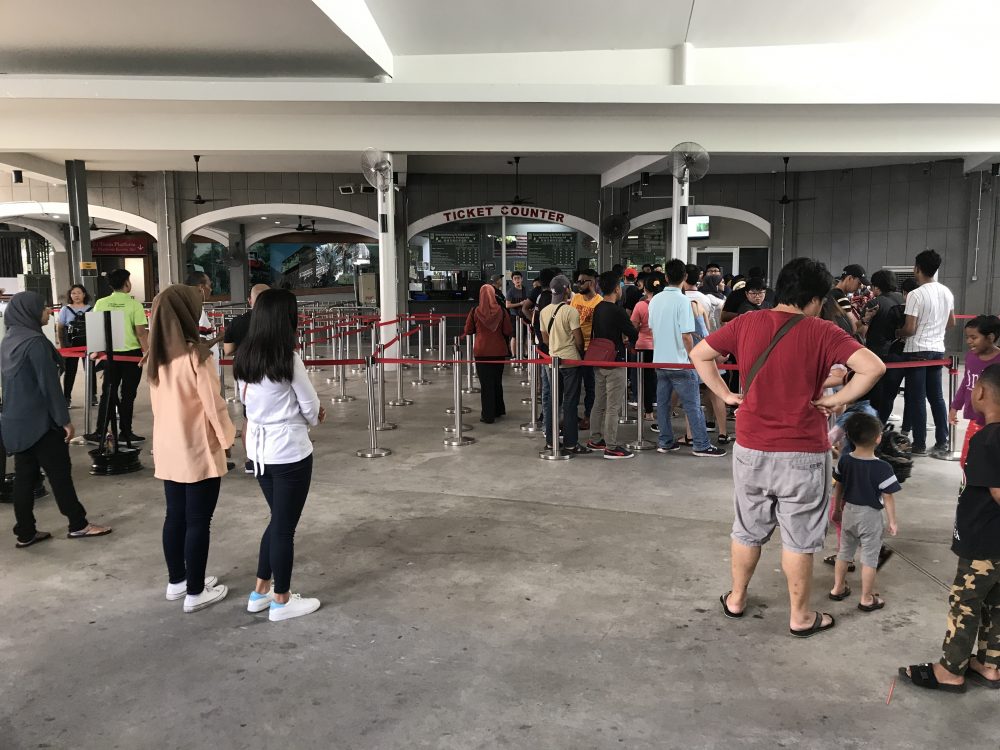 Proceeded to the lane inside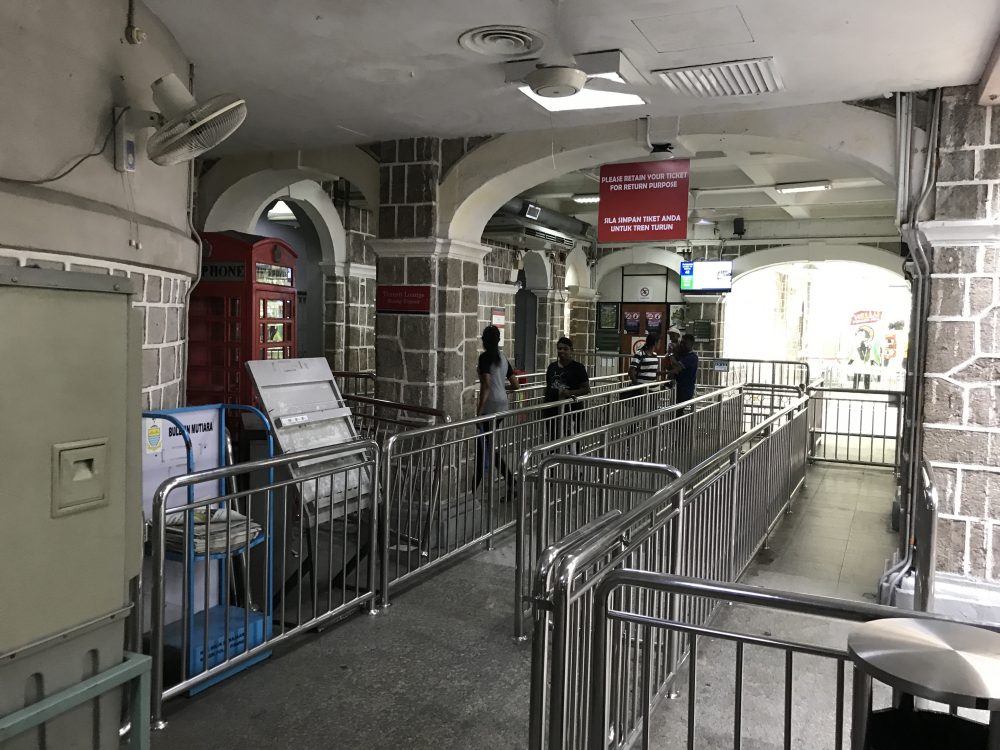 Found the cable car!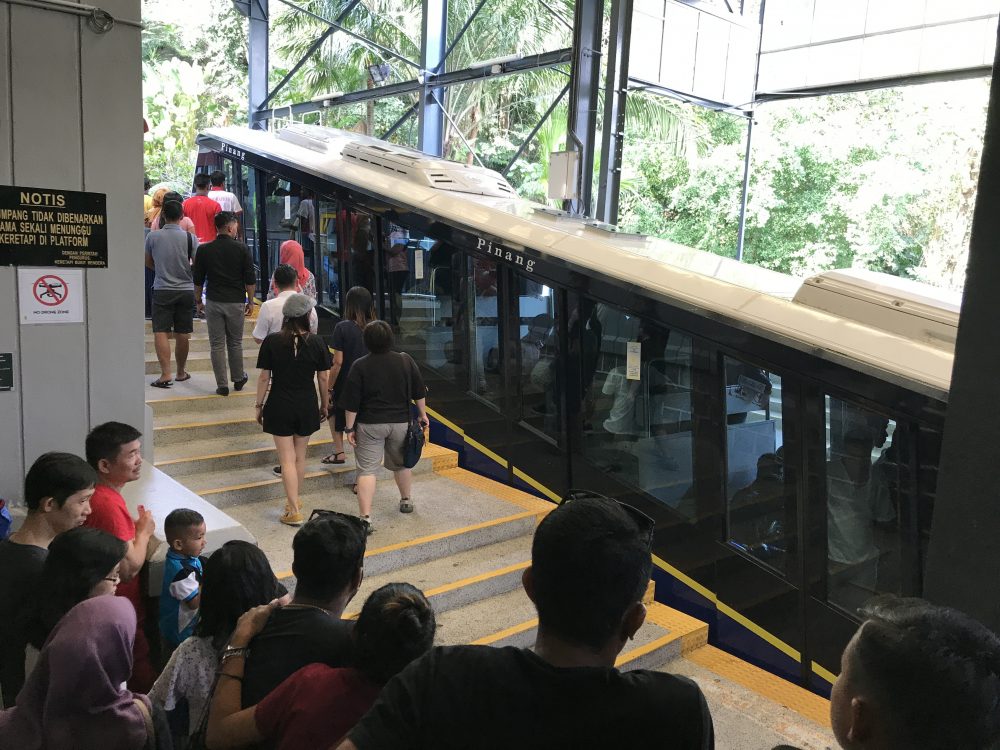 Inside the car was like this. Wow, it has straps, how kind. Those were the only straps I had ever seen inside a cable car.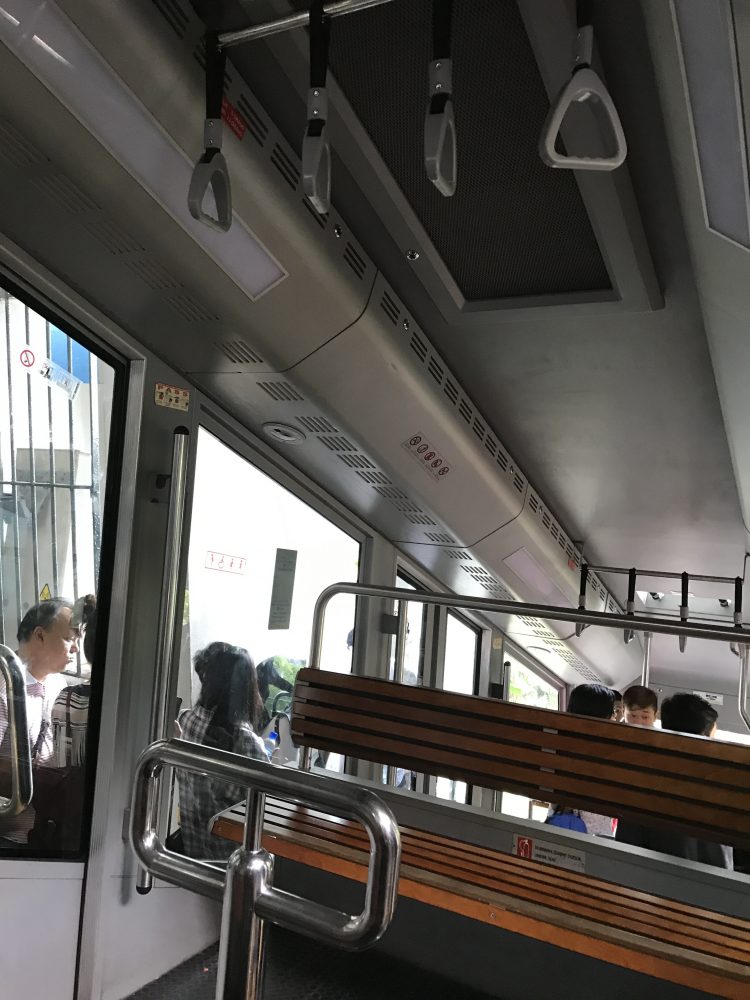 View from the car. Car went up and I could see the landscape and sea in the distance.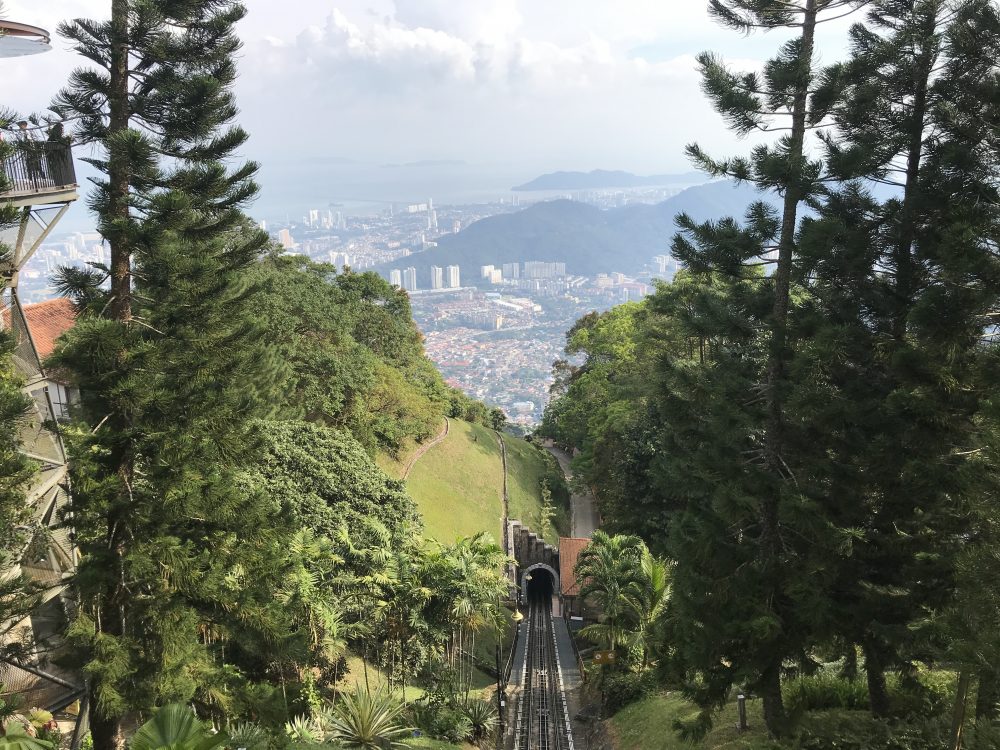 Reached to the top end.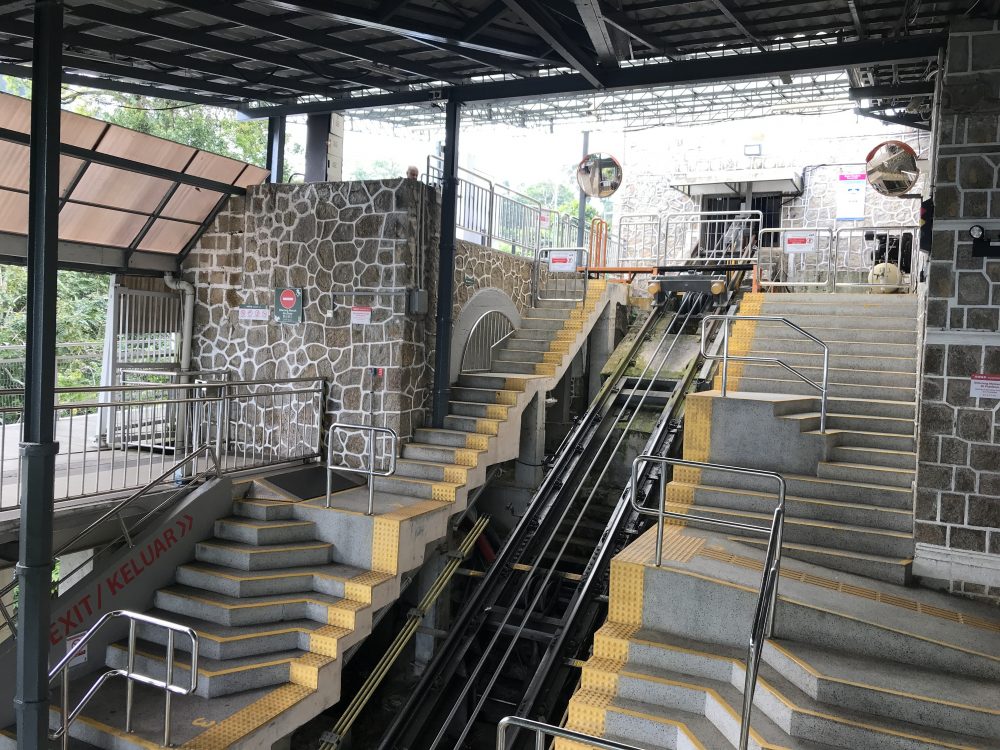 View point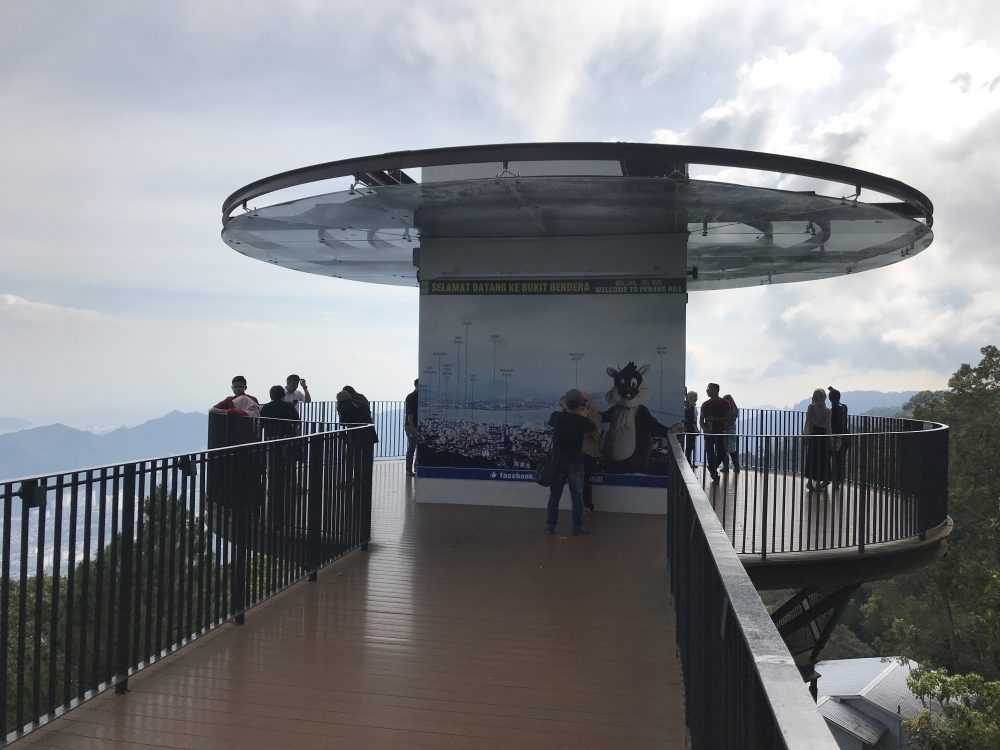 The view was amazing like this.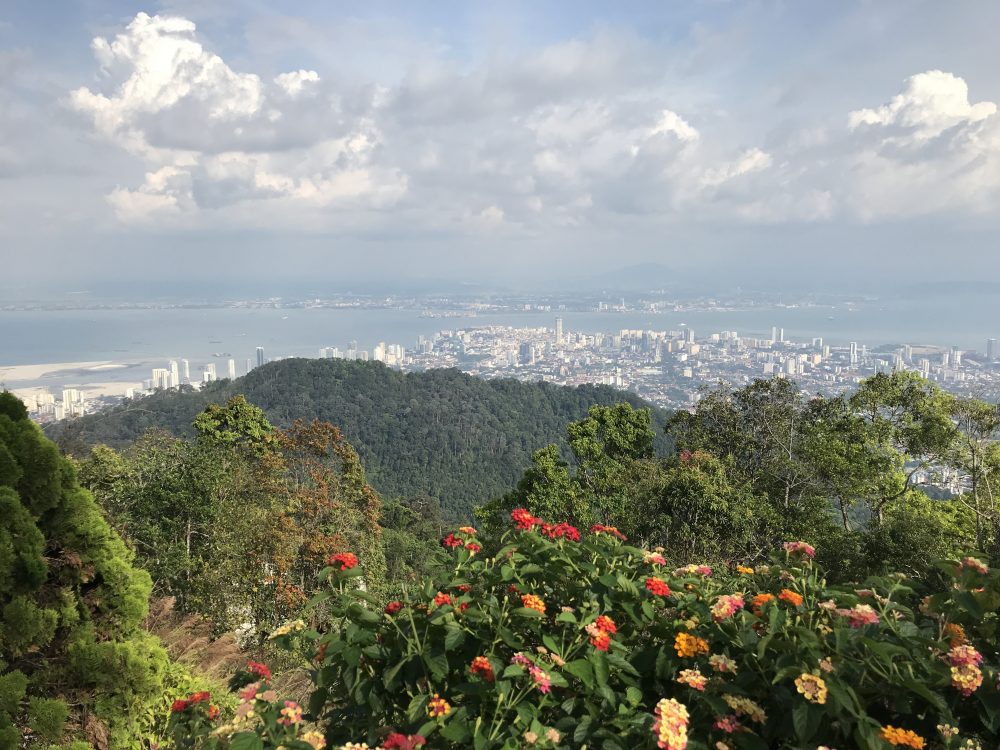 Beautiful telescopes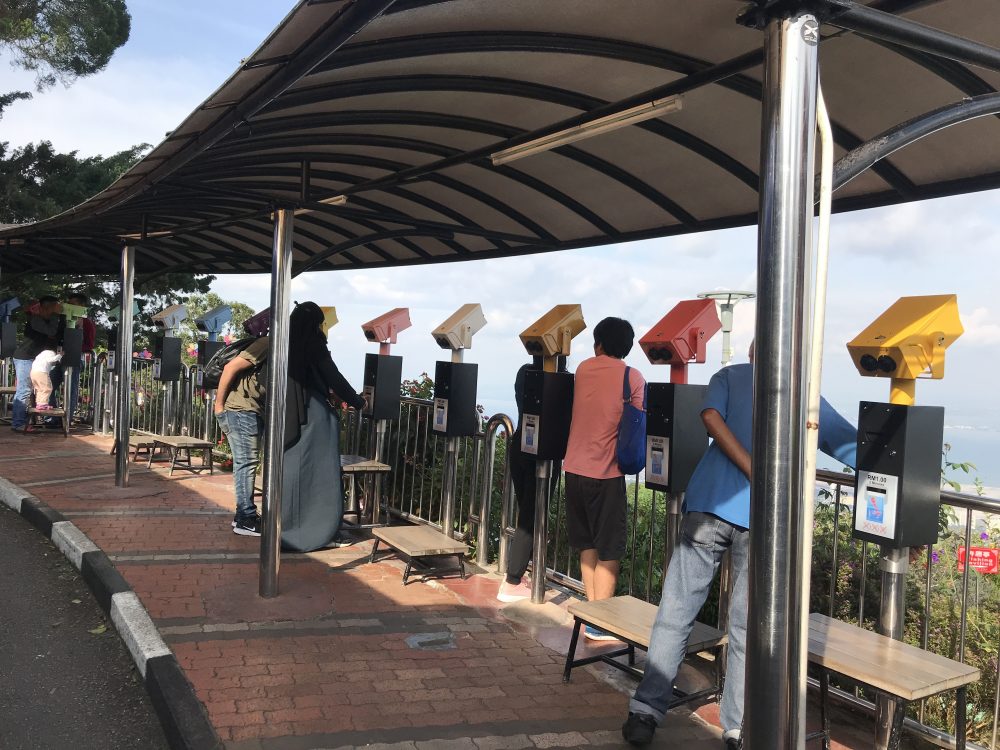 Just under the scopes, there was such a way for lovers to take pictures.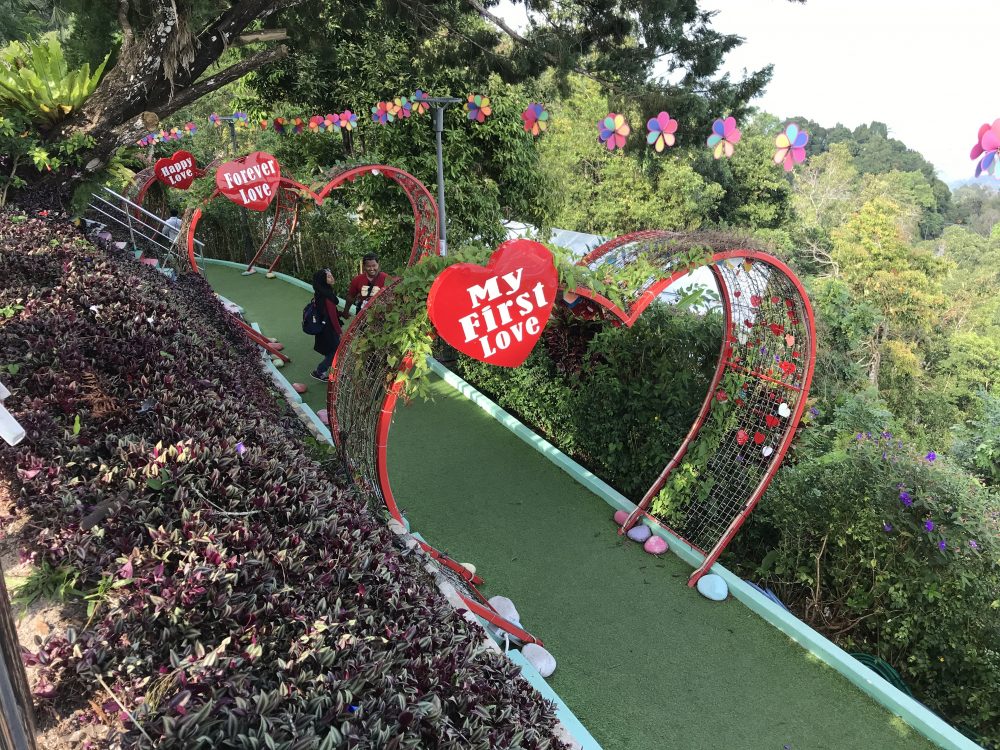 There was a nice bar on the hill. I visited this bar at night and it was really nice.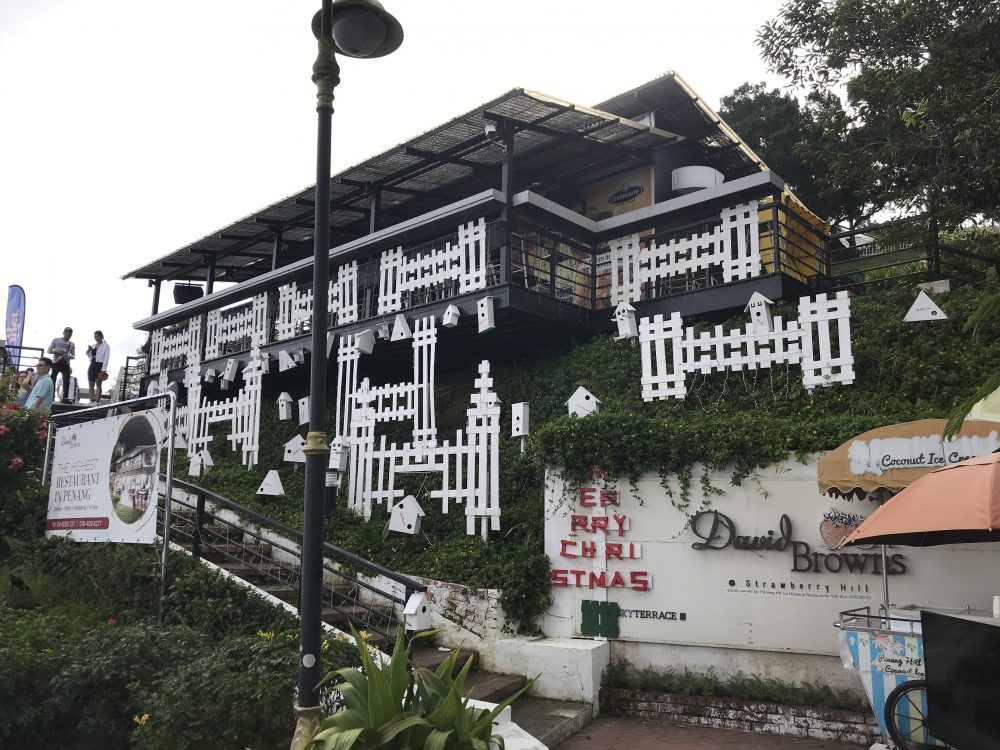 Walking further, I found a place like this.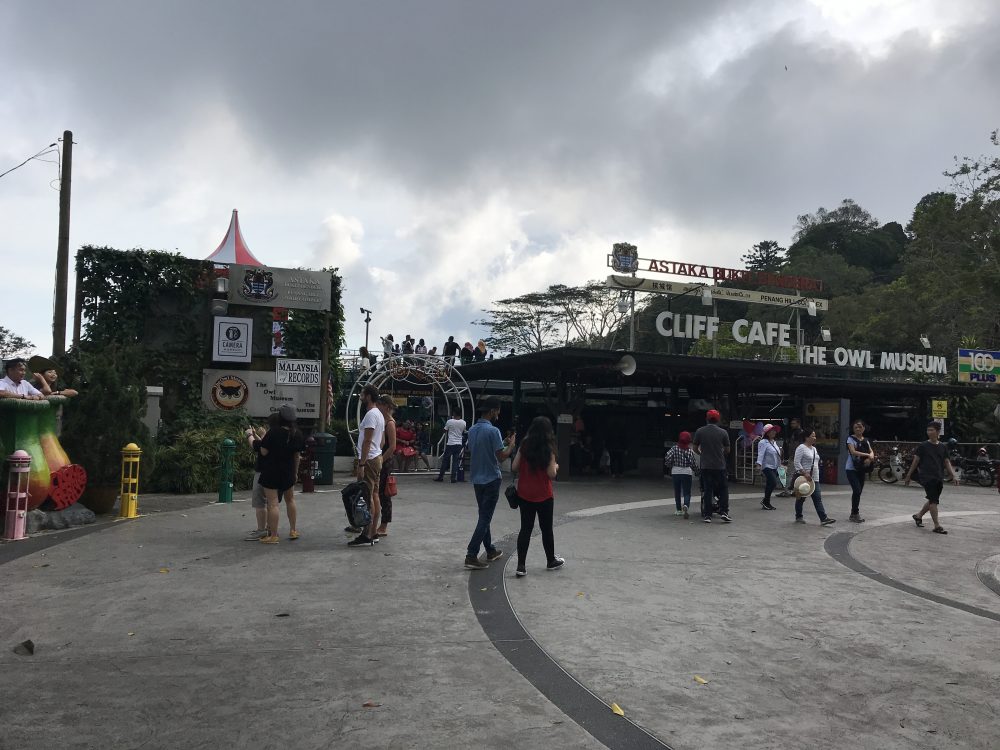 Coming down the stairs, I learned that the building structure was like this. So great to see such a uniqueness.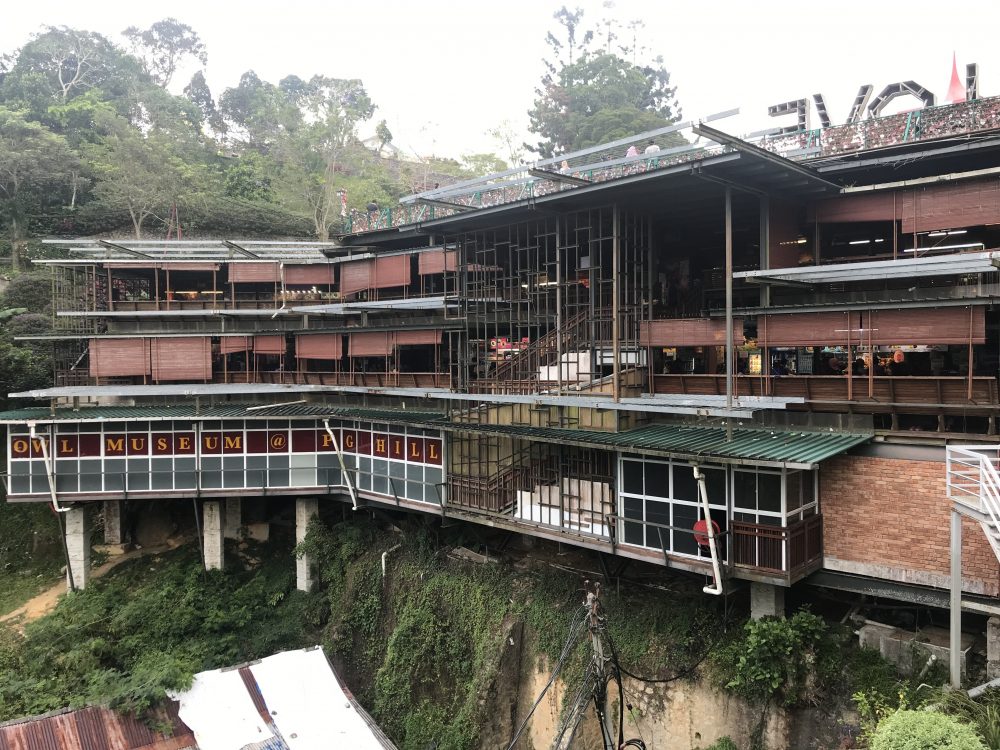 Food court inside.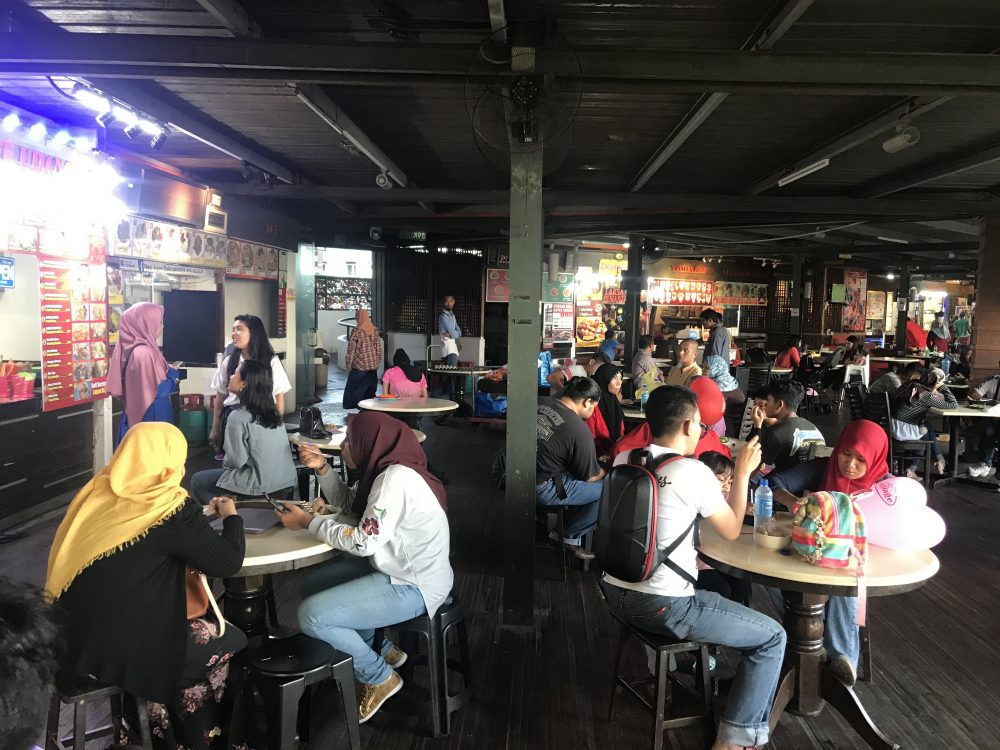 I chose this shop for having Laksa which is a popular local fish noodle.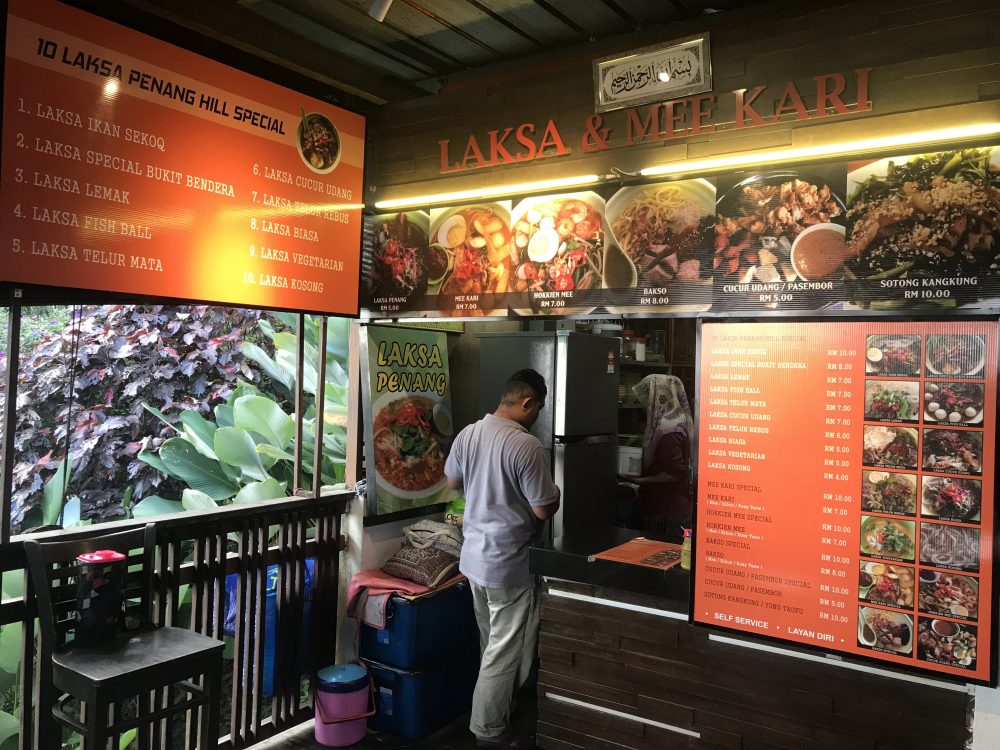 My choice was LAKSA IKAN SEKOQ on the top.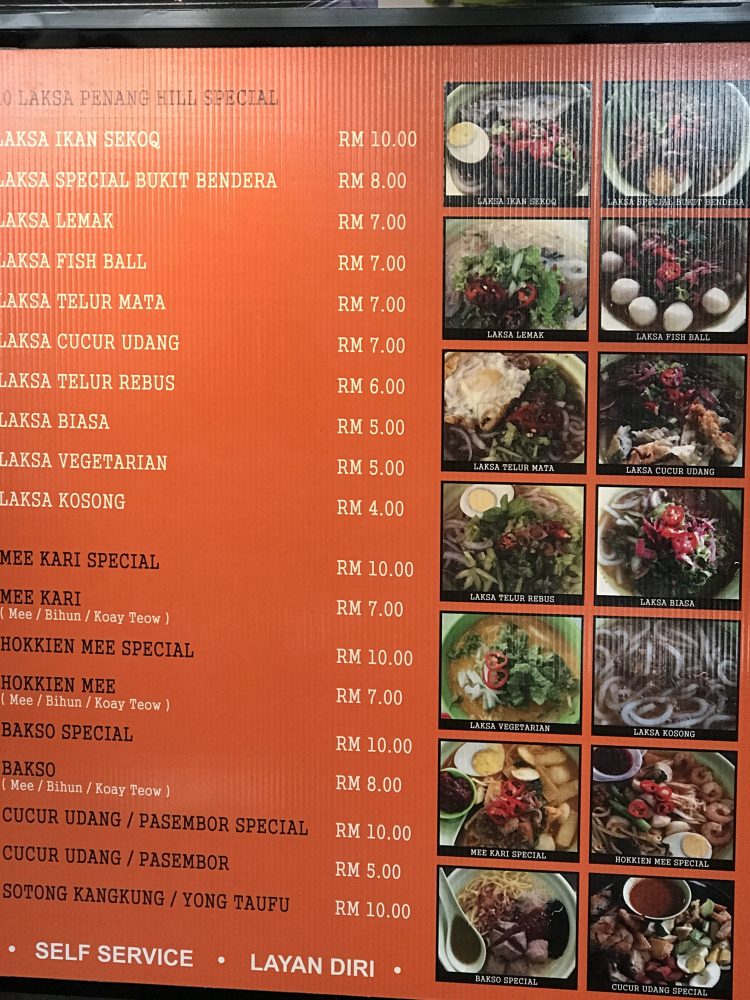 It was served like this and the taste was rather simple and mild.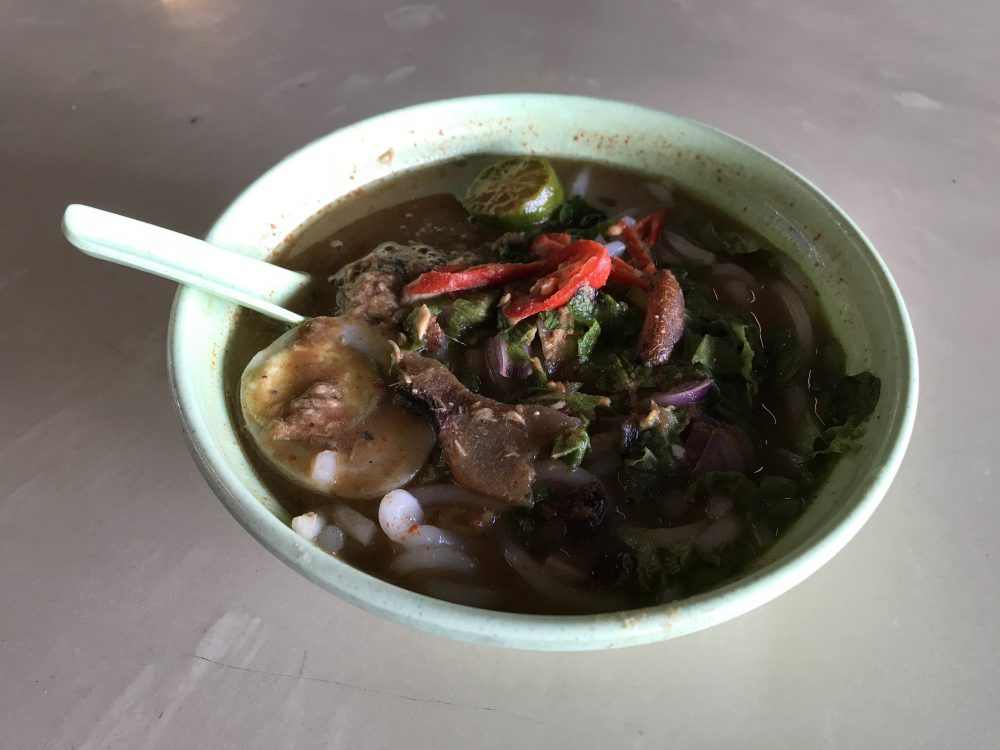 After finishing the noodle, I found a dessert shop.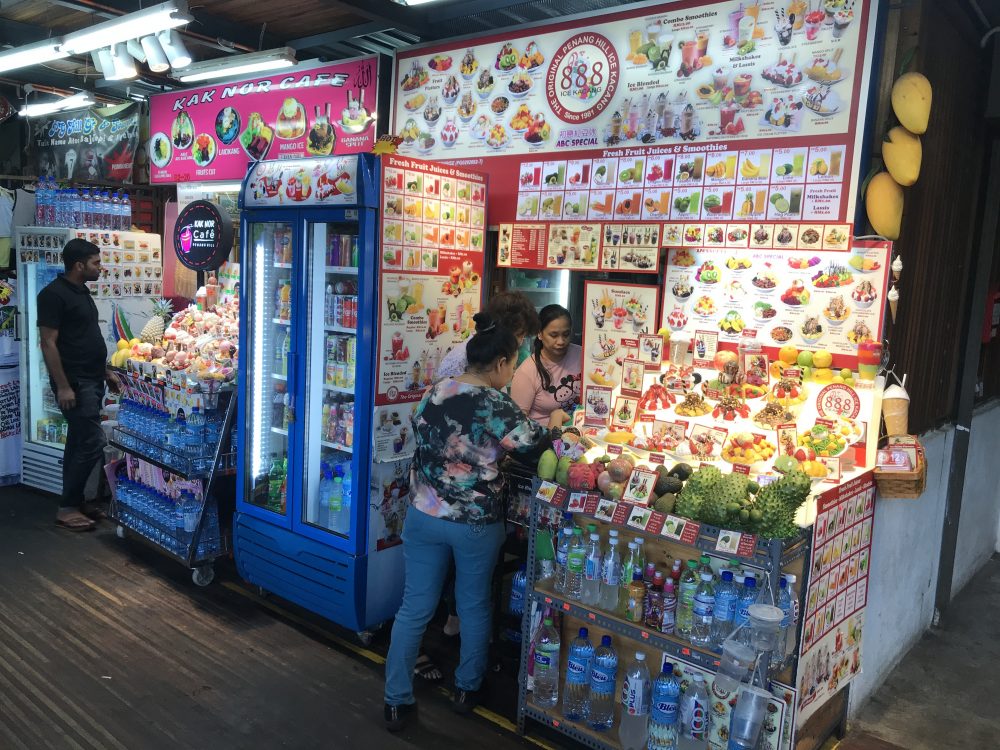 Wow…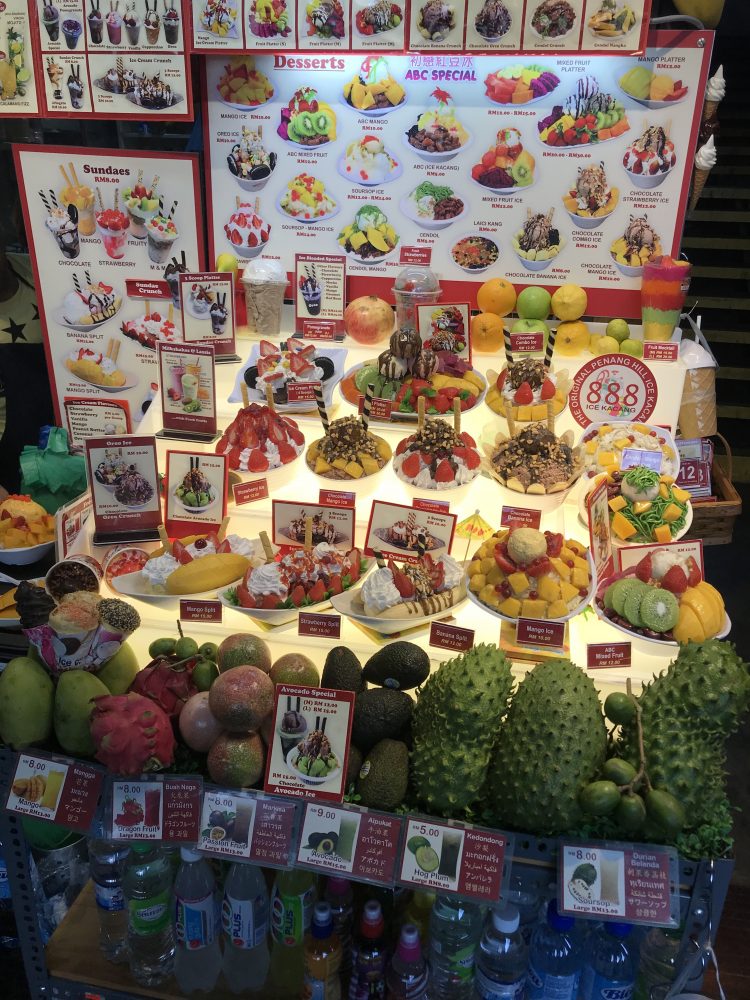 What's happening on the bowl? Haha.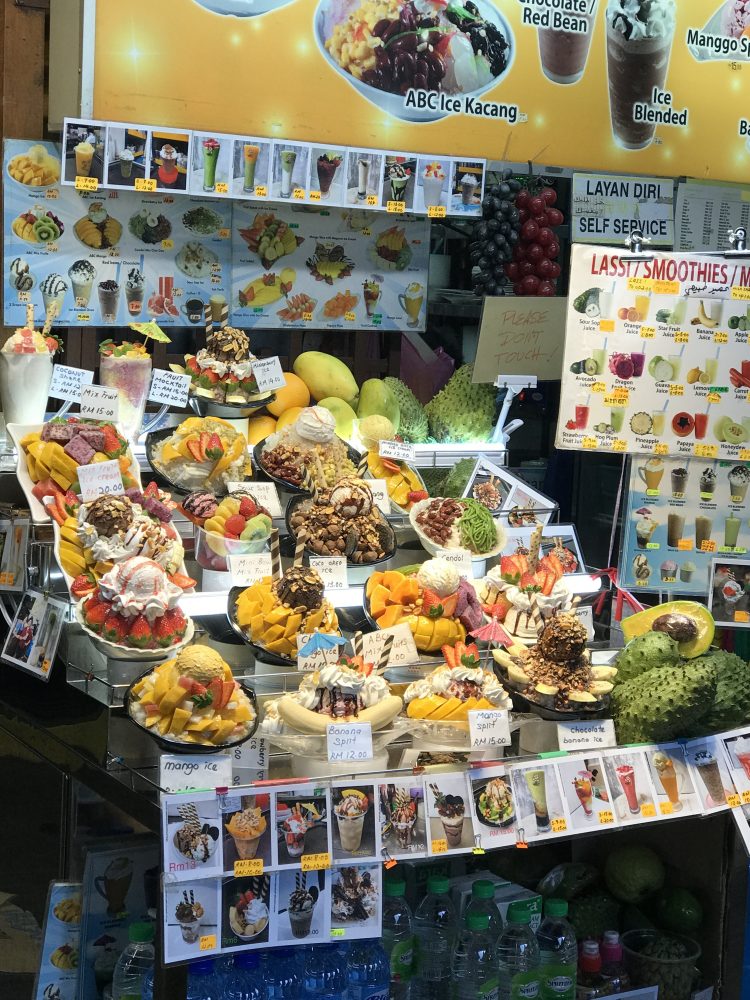 I tried this mango dessert with chocolate ice cream and something red on its top. The red staff had no taste. It was fun to have such a dessert which breaks the rule on the Earth, haha.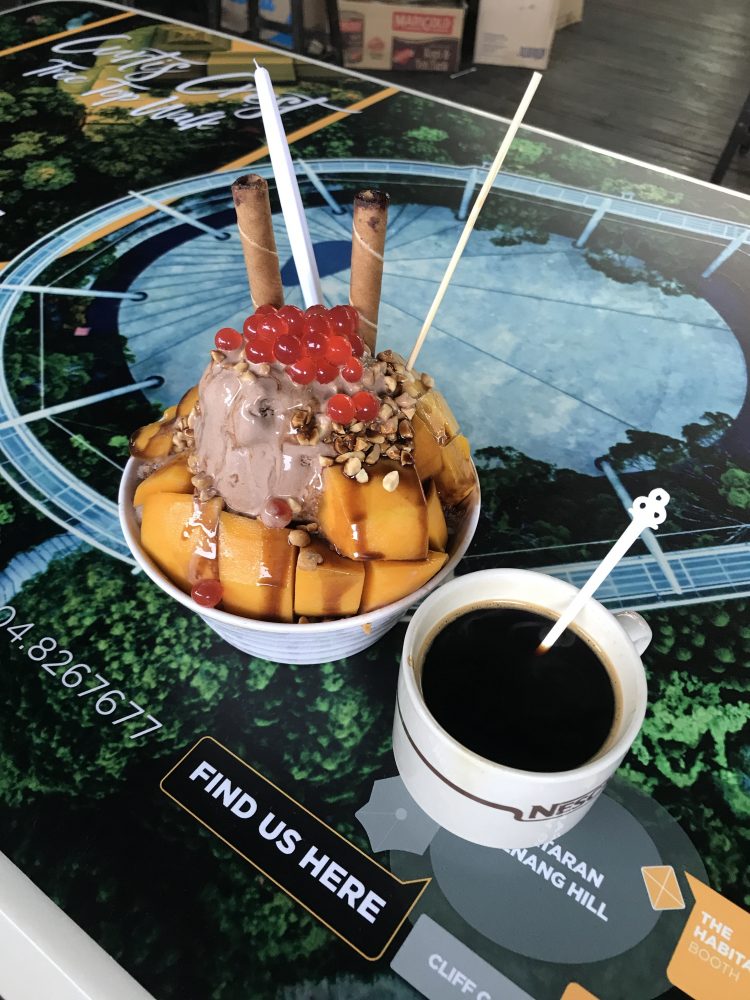 Cat!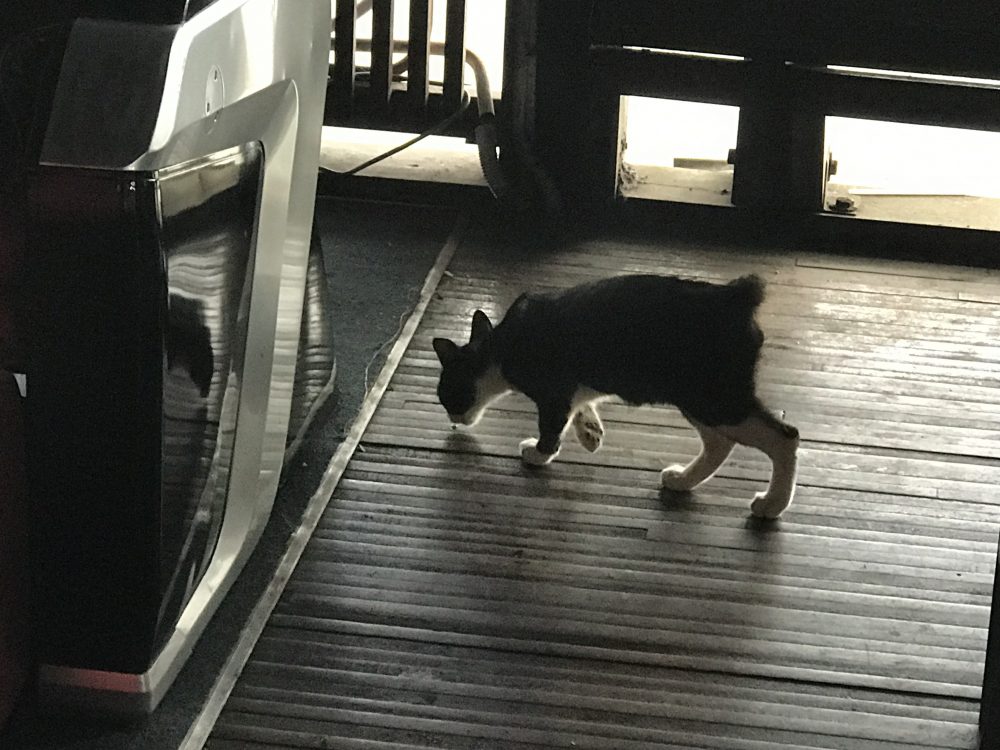 Coming up to the roof top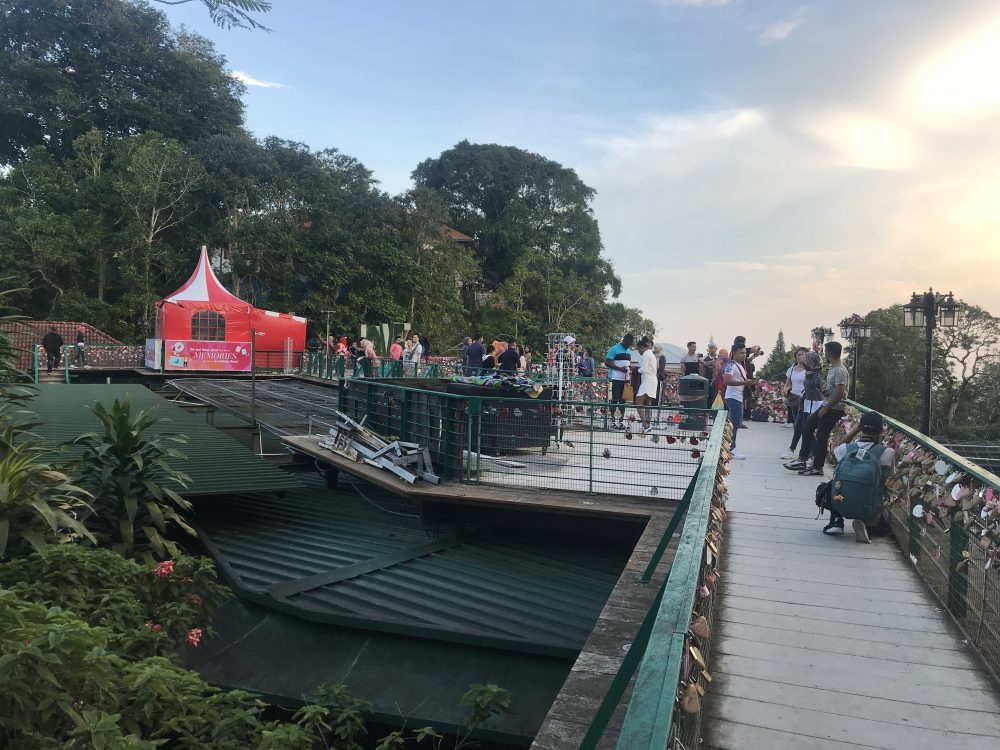 There was a space for lovers.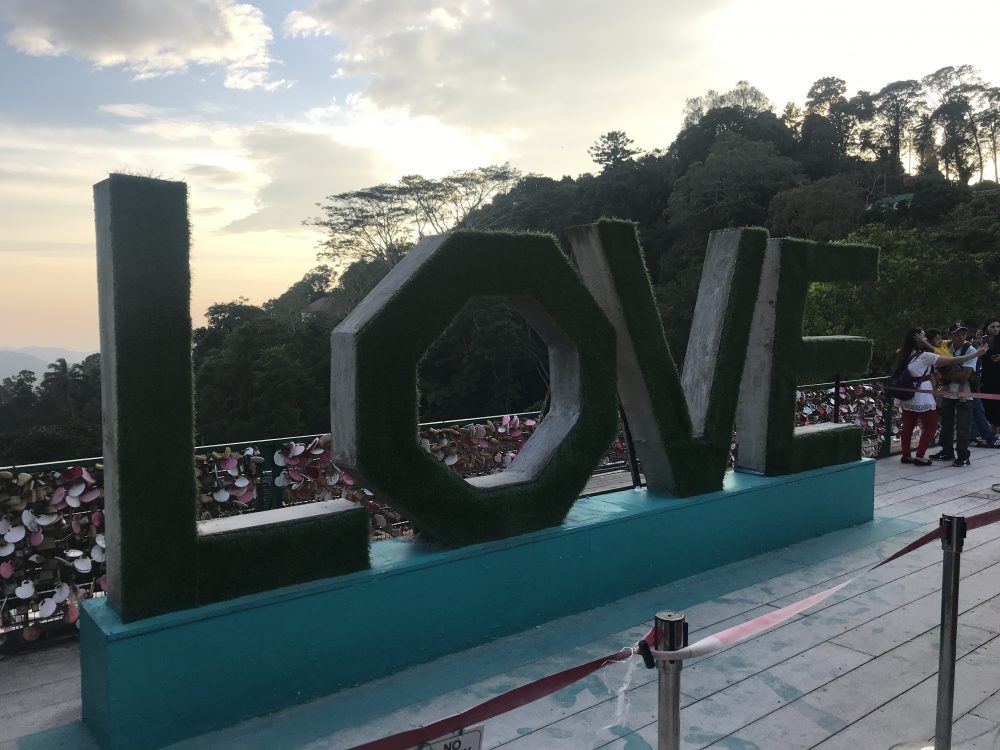 Prayer for lovers for their eternal love.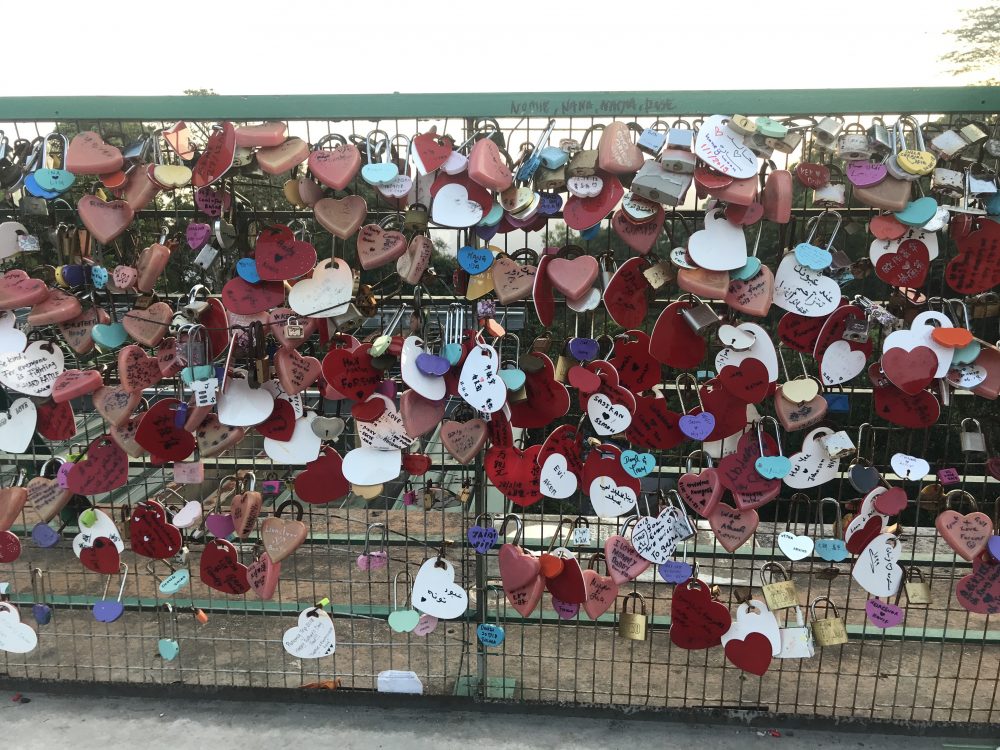 There was a tent like this.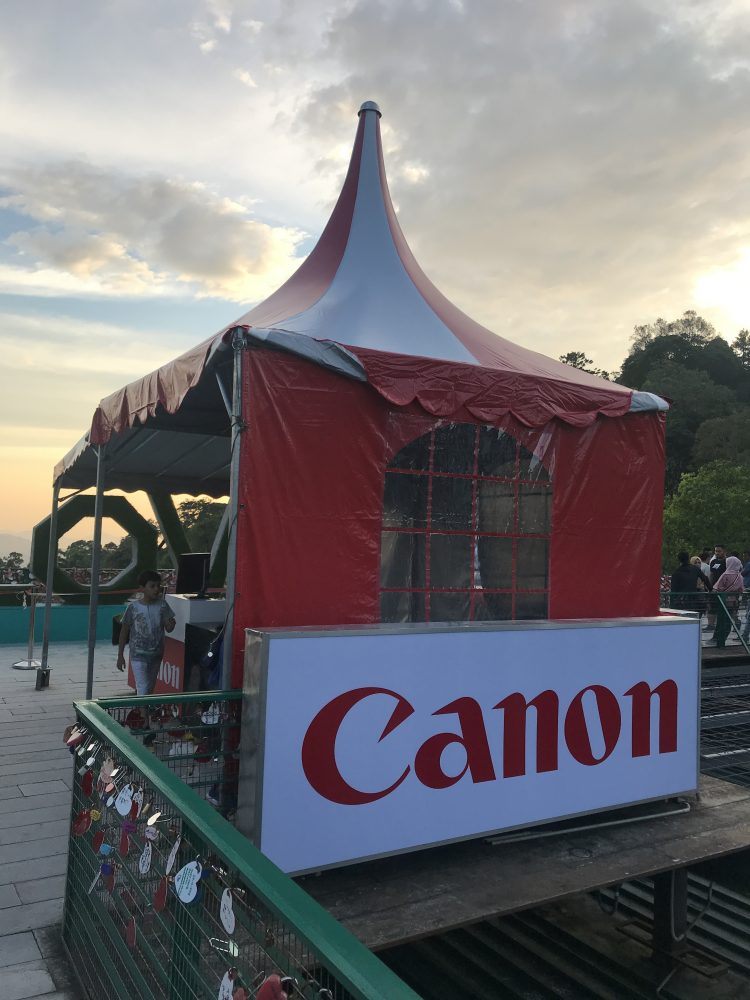 And you can buy those locks and heart staff at the tent.
After that, I moved to a park and worked around there.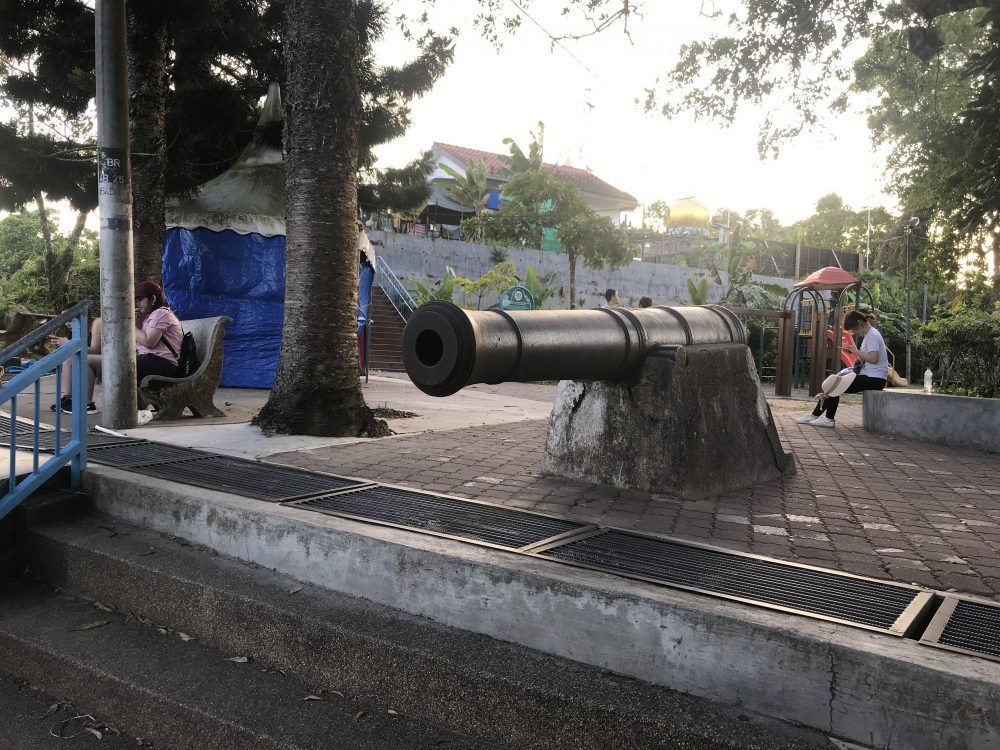 You see something on the right?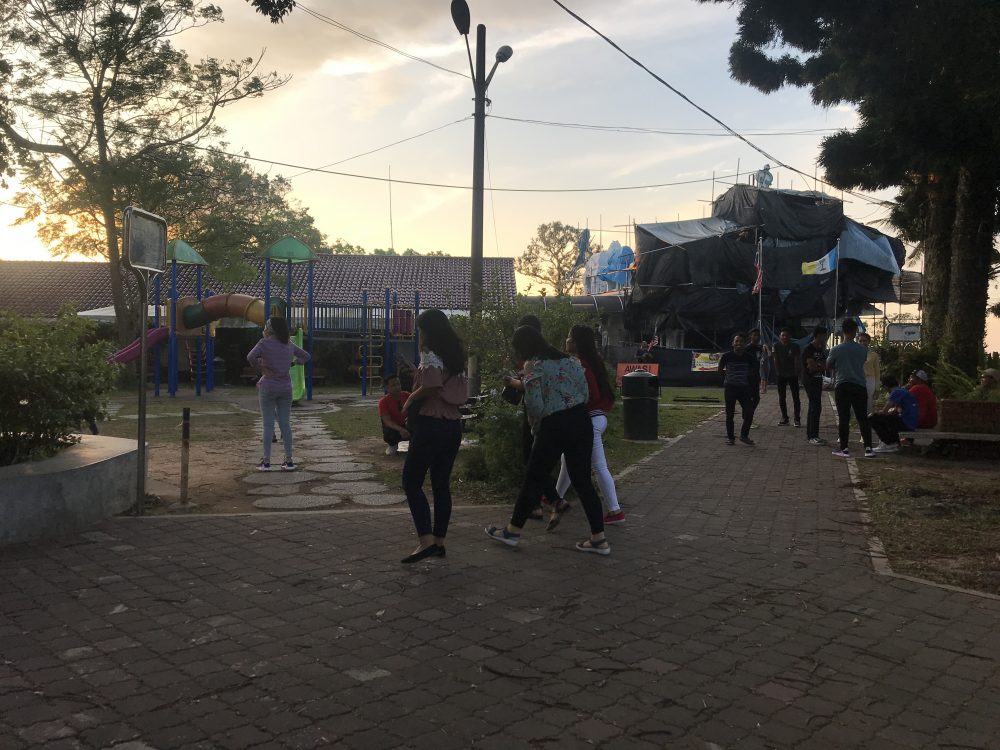 What's this??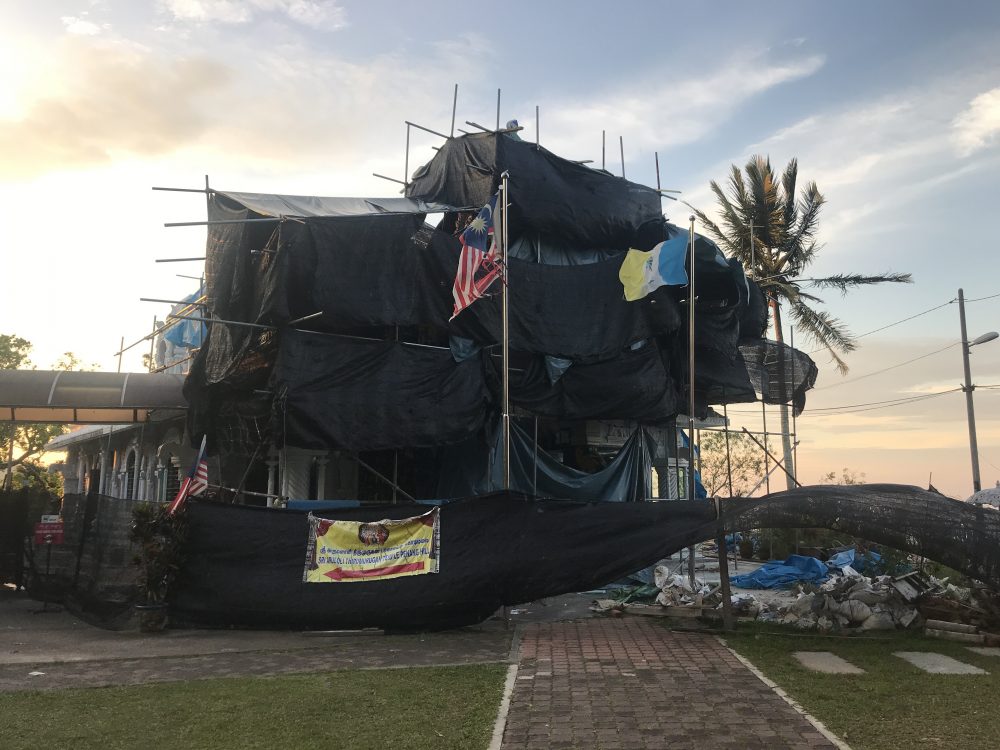 I didn't know what it was but looked great. House of mystery.
Anyway It was a normal park like this.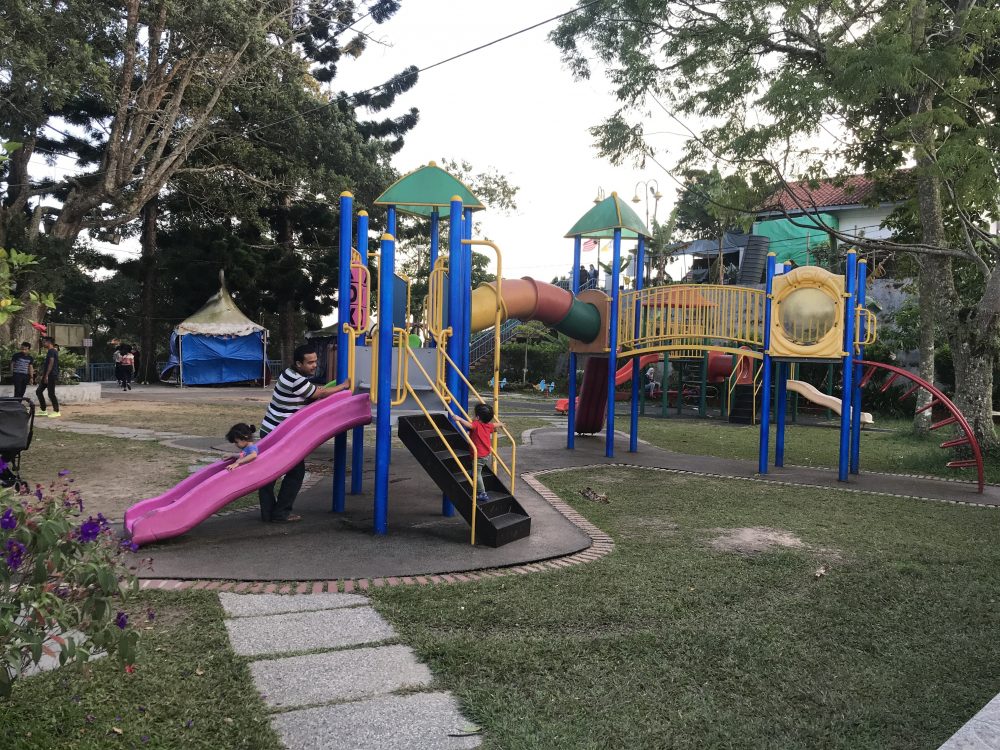 Food stalls?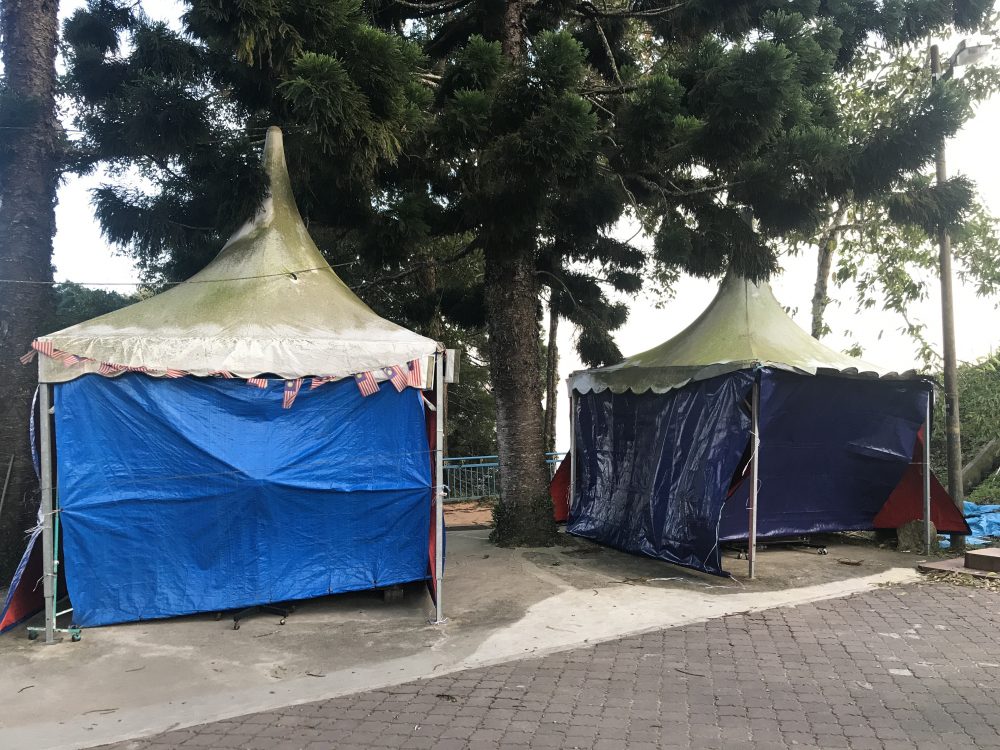 Coming up the stairs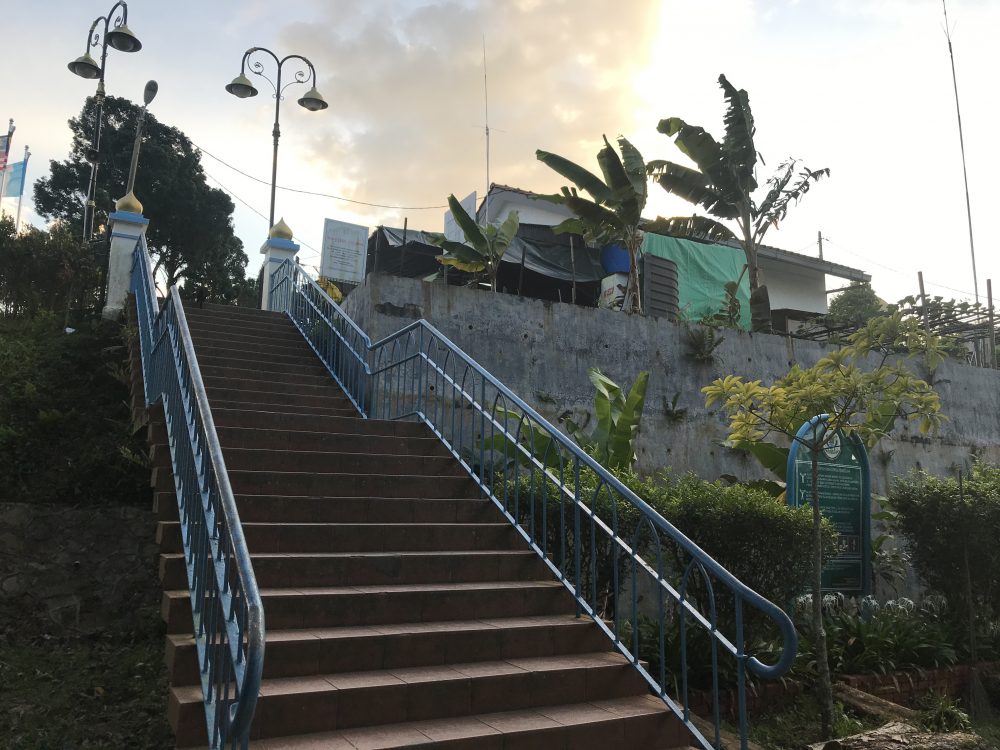 like him…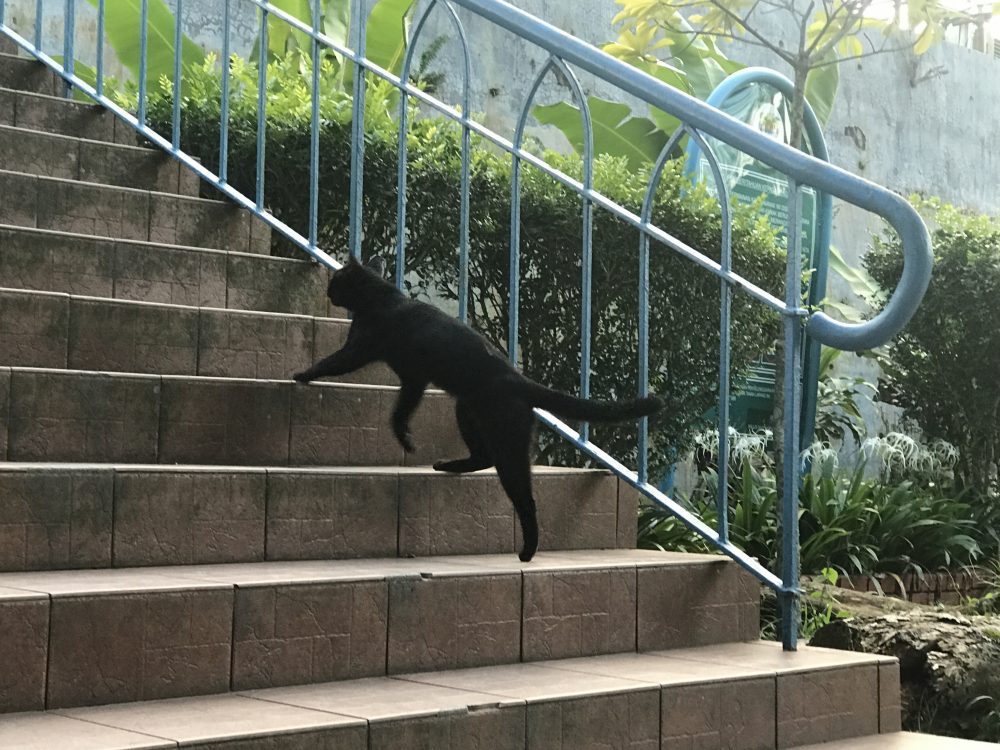 Following the cat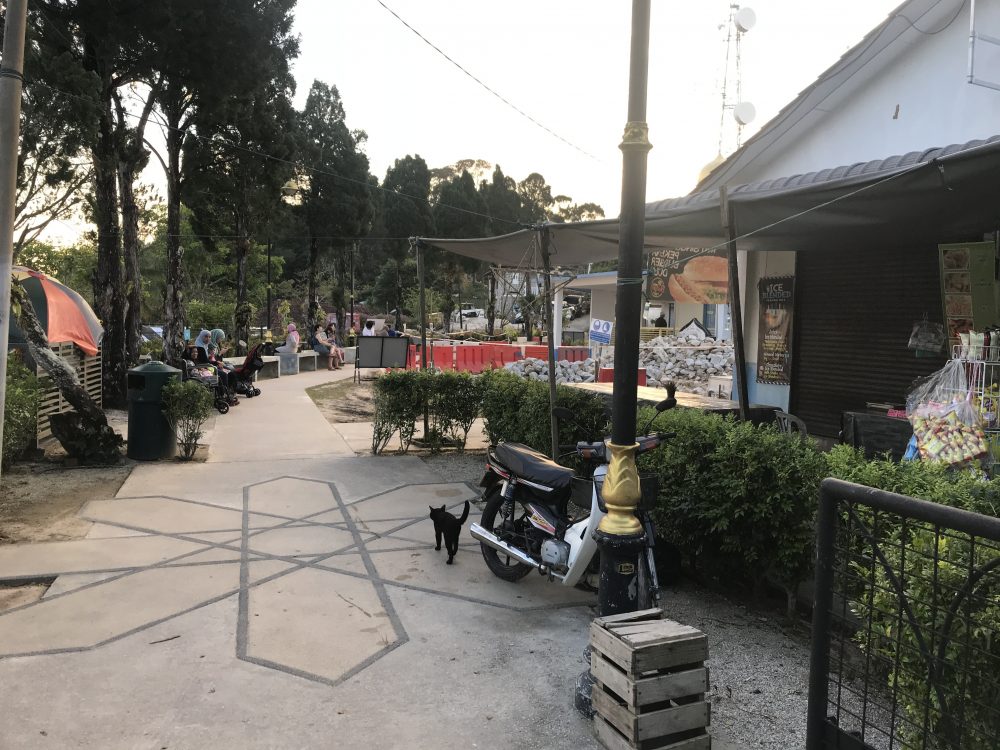 I found a musk there.
View became nicer from the higher place in the hill.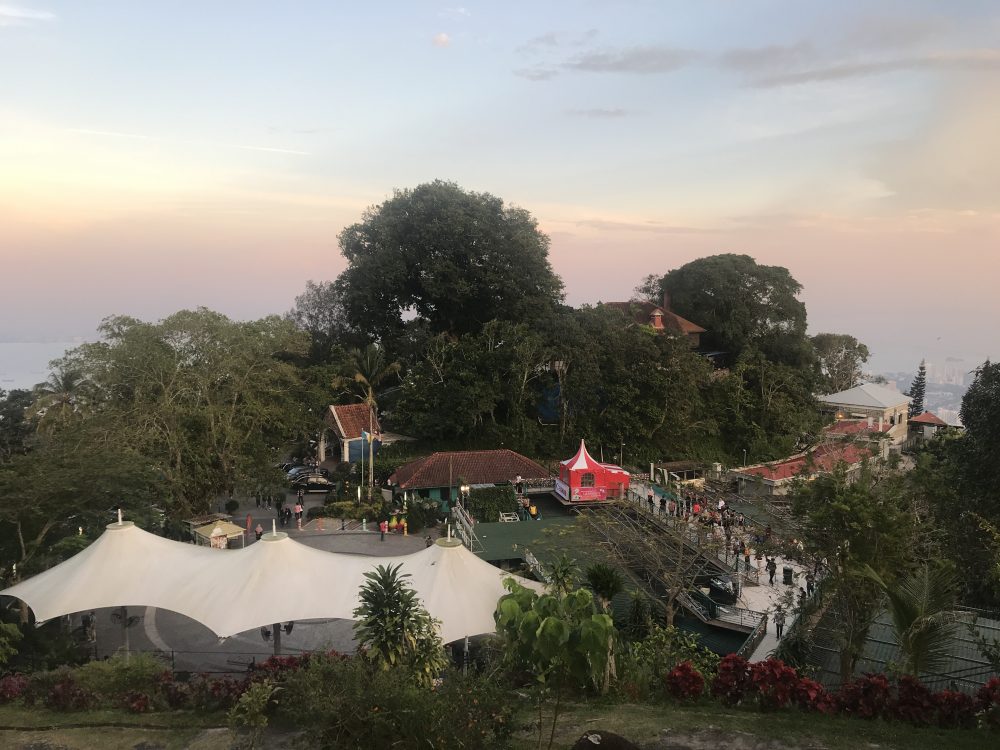 Hey, where do you go?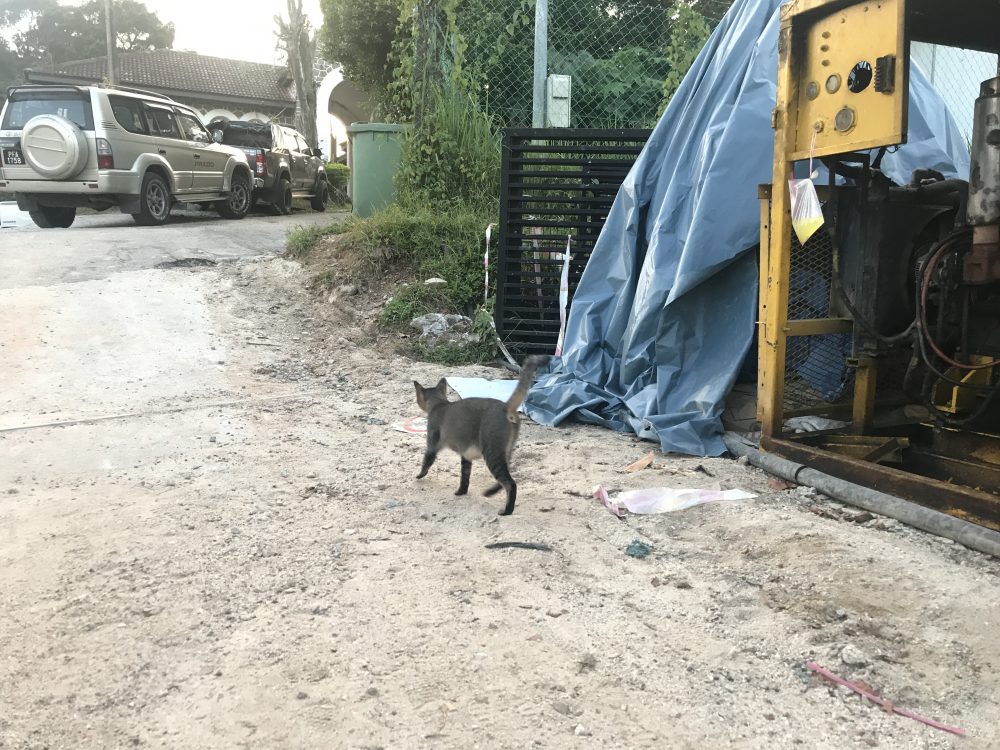 Where is it?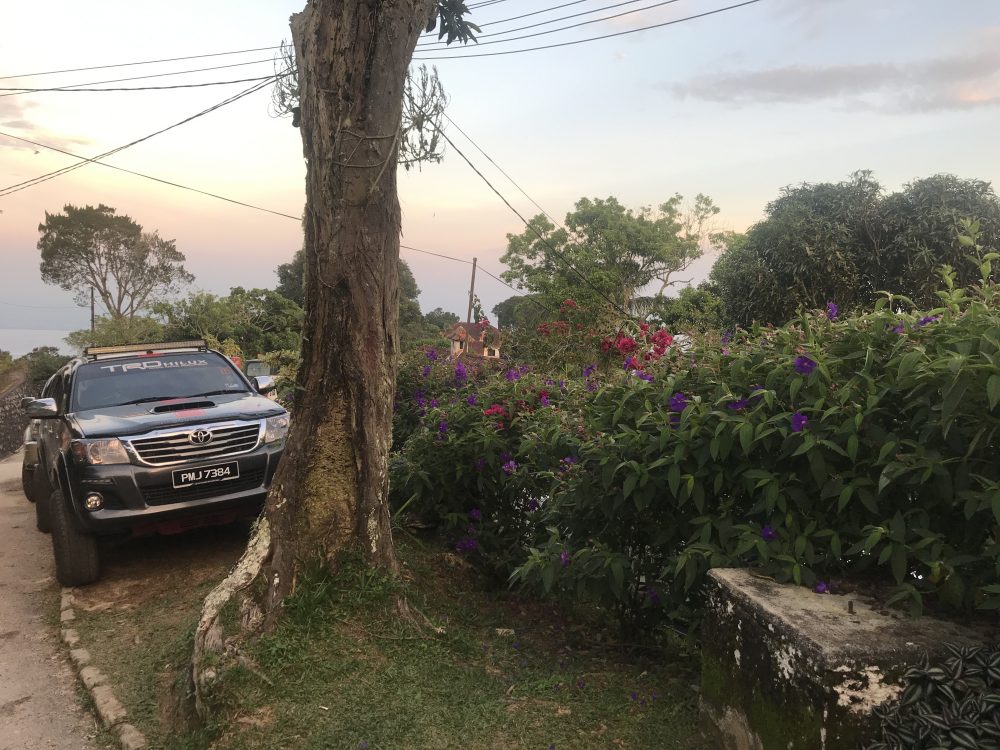 What's there?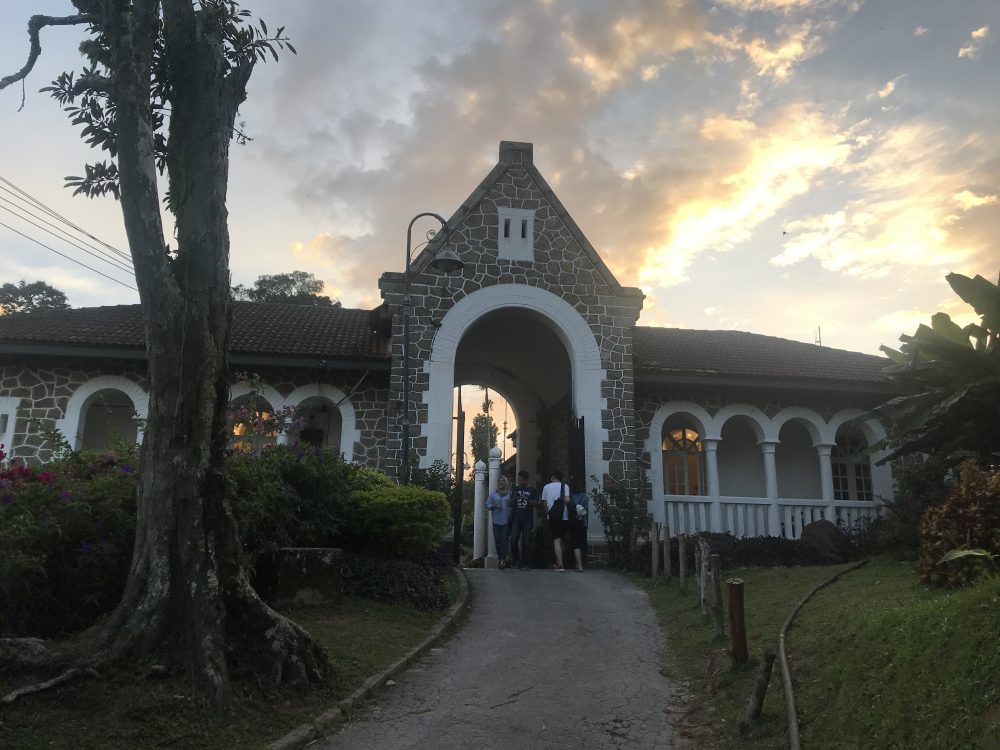 Um, I needed to explore anyway.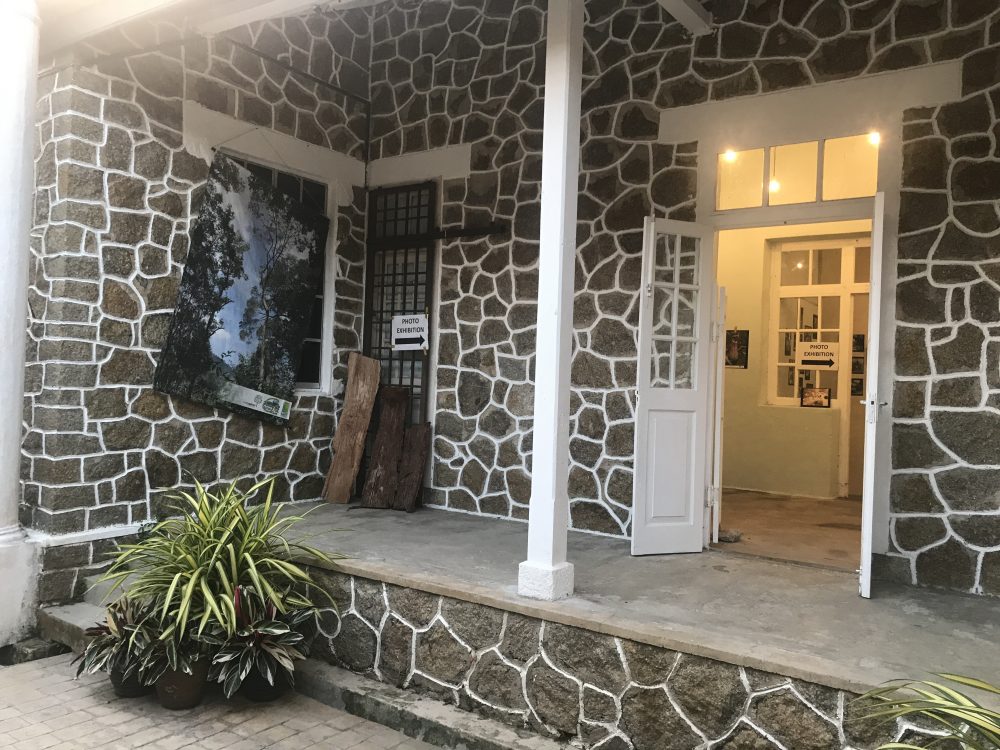 It was a museum.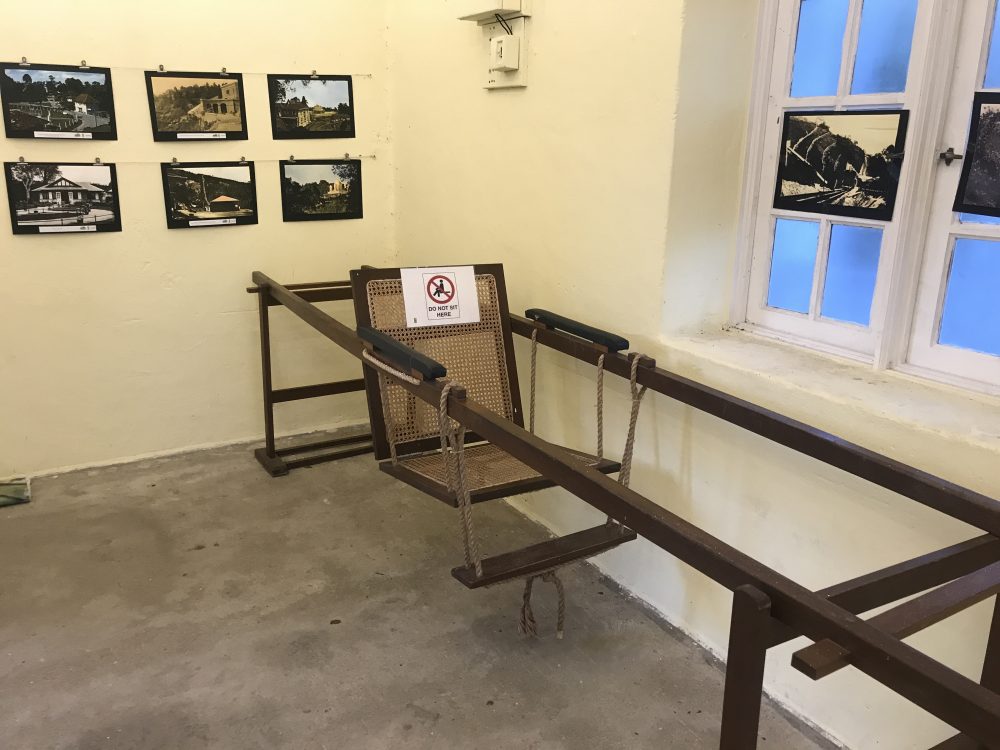 Okay, I swear not to.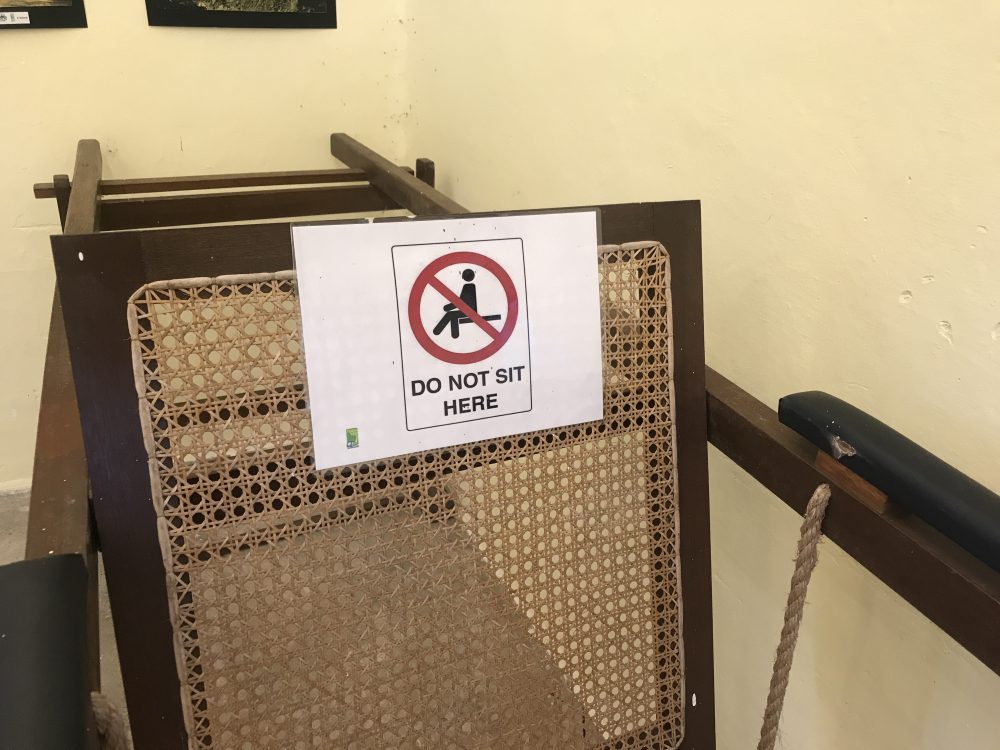 There were pictures of old days of this hill.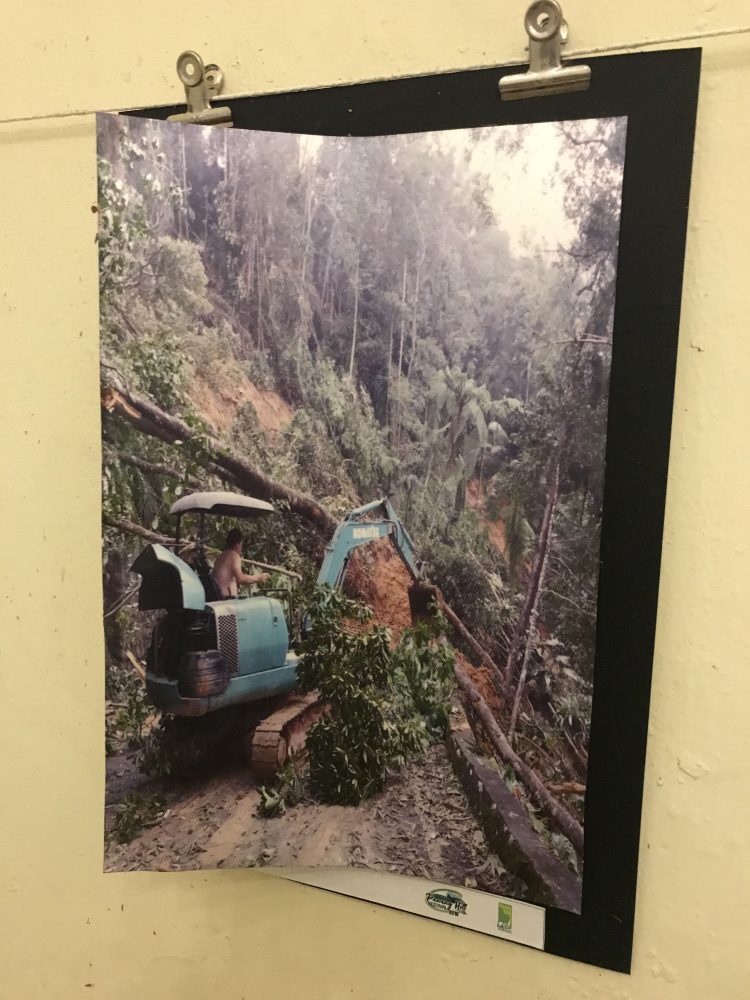 I could easily come to the top but it was thanks for those people.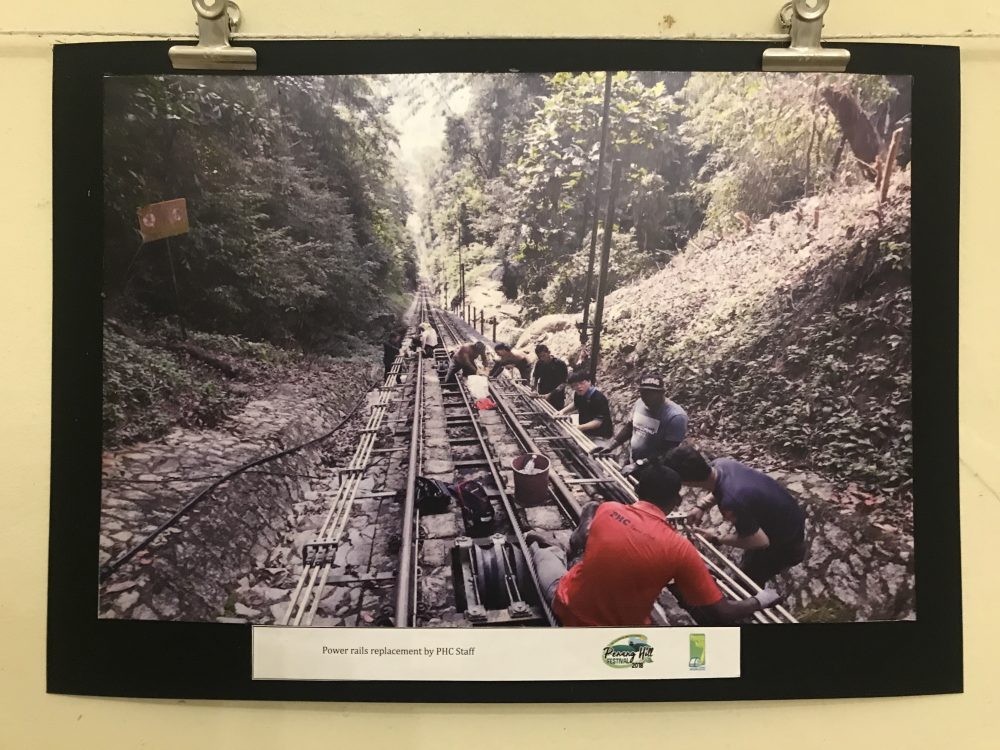 Hard work can make many people happy.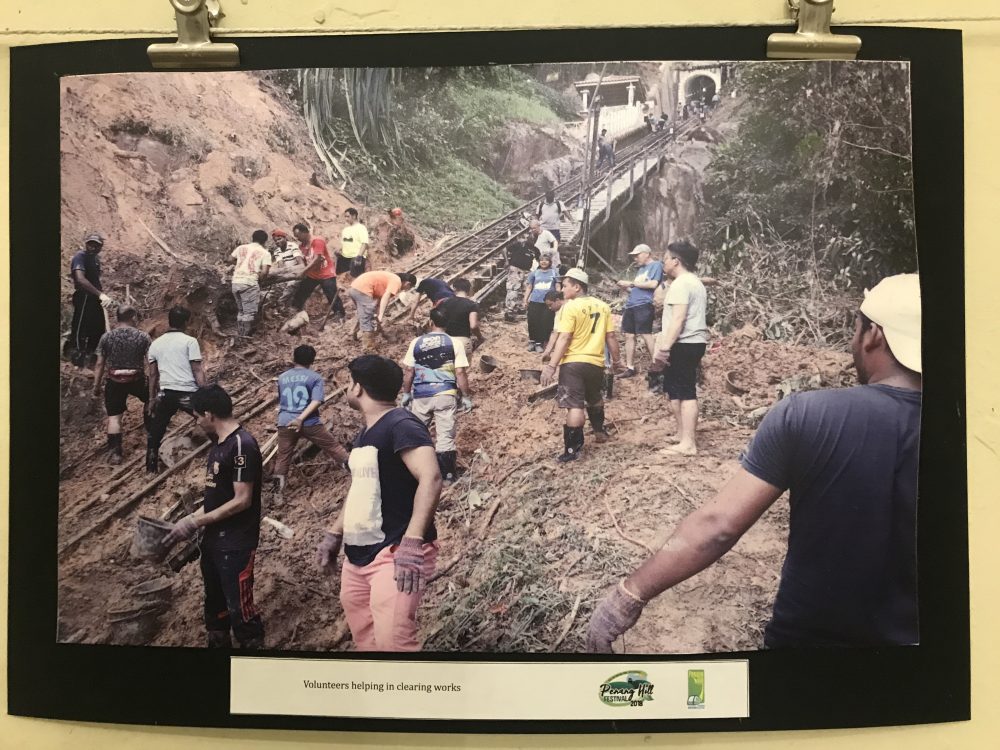 Yeah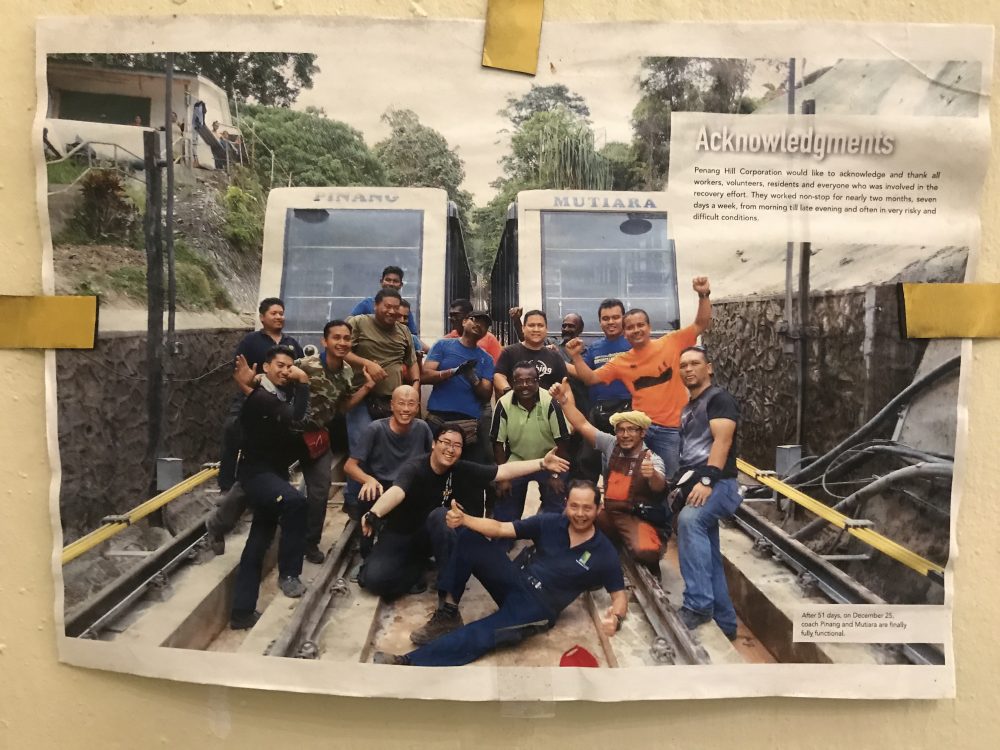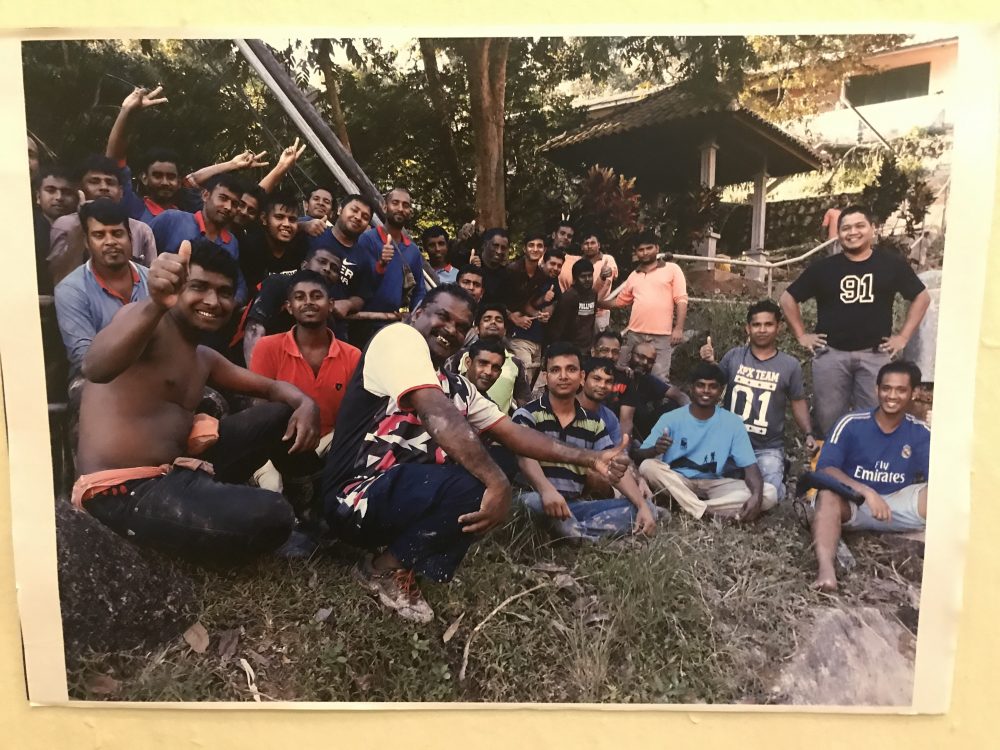 Not only such construction background, there were pictures of nature in this region.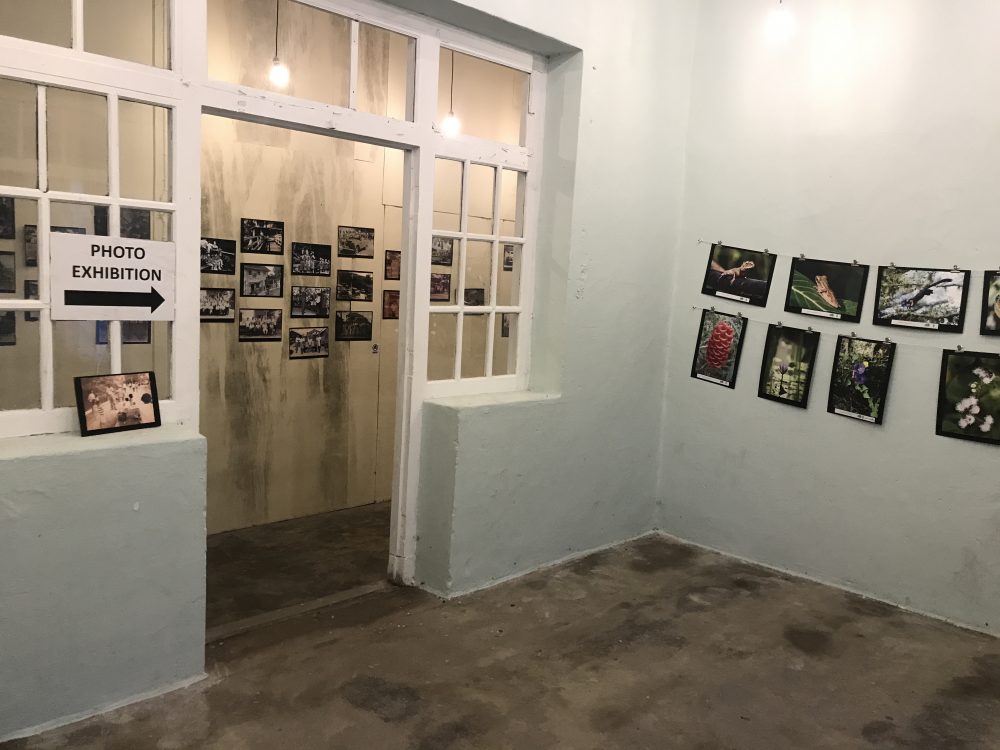 Those are the ones from the collection.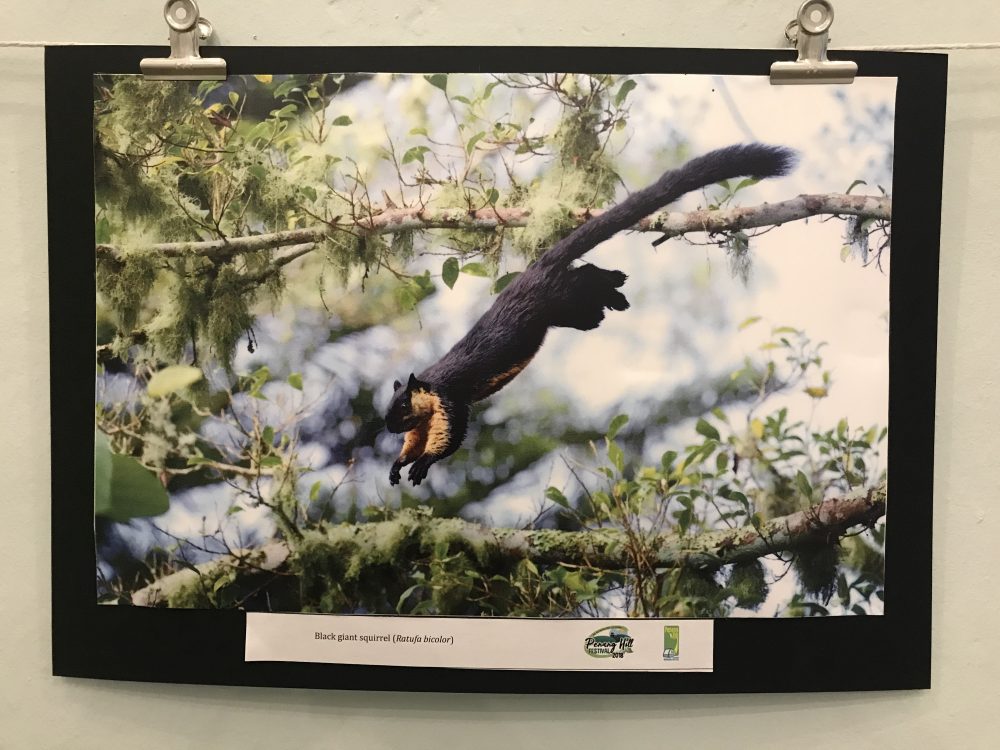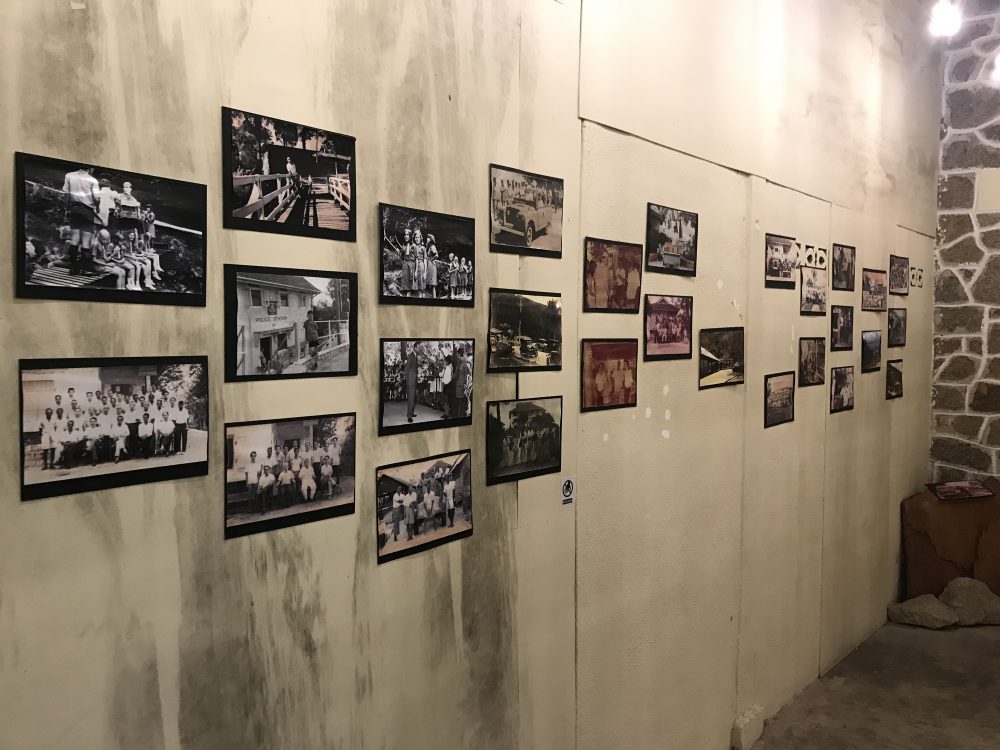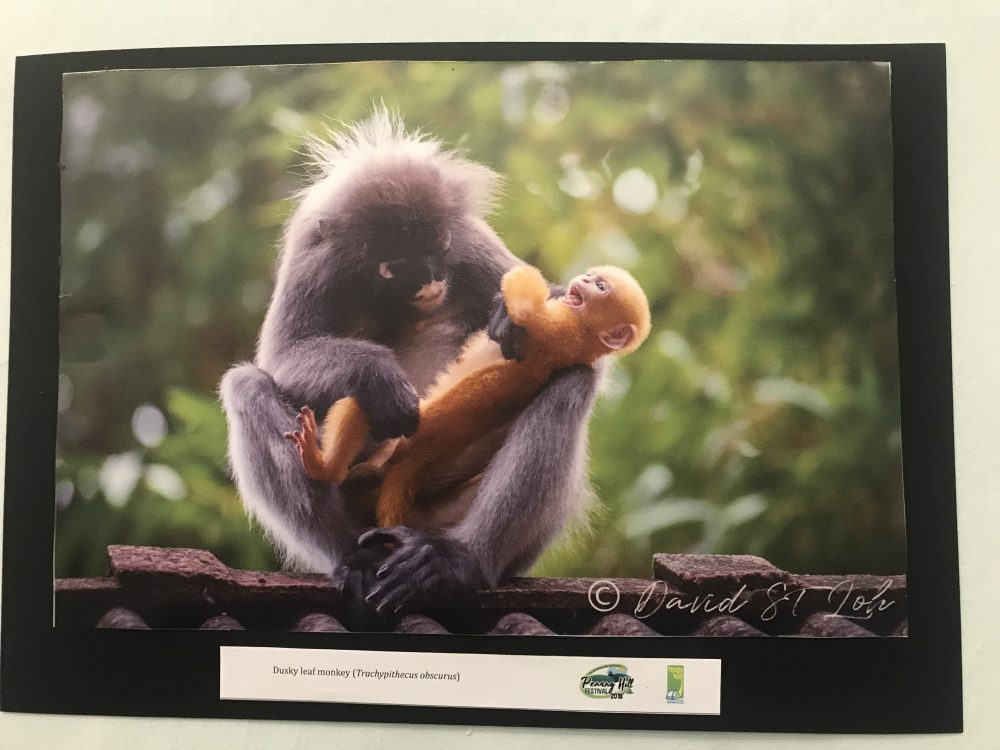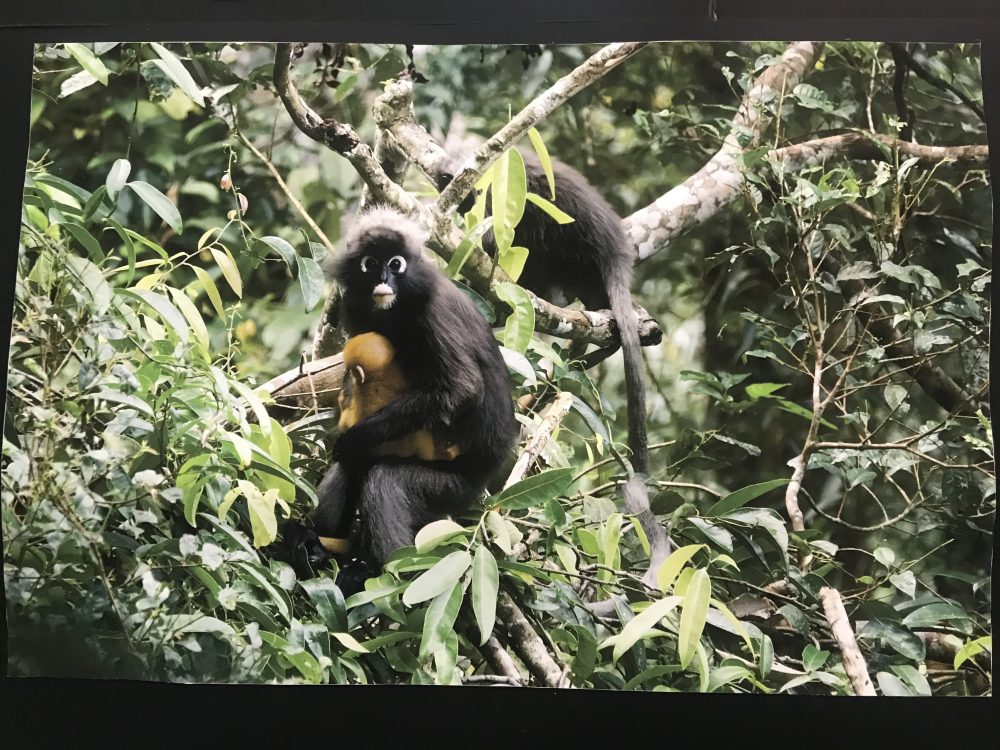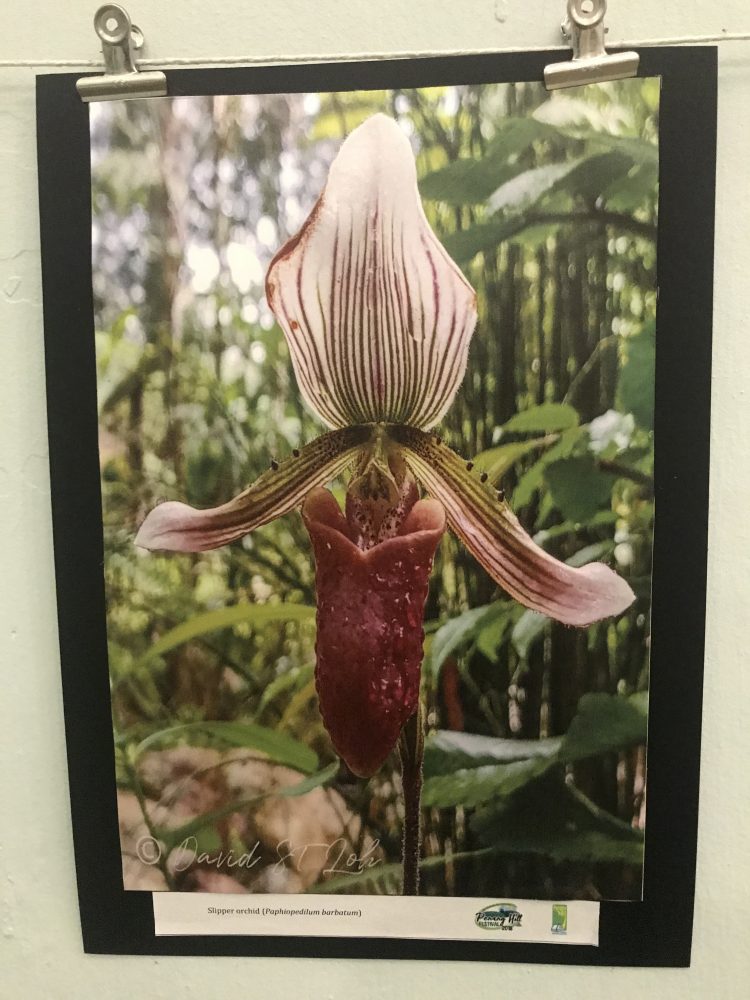 Flags in the wind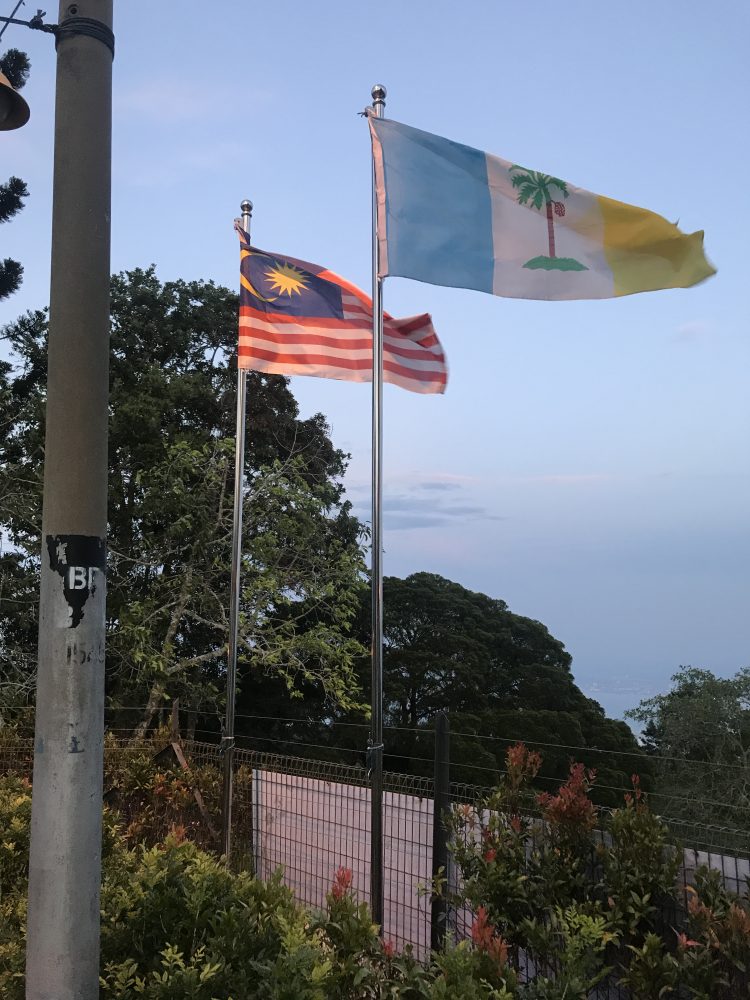 I came the way back…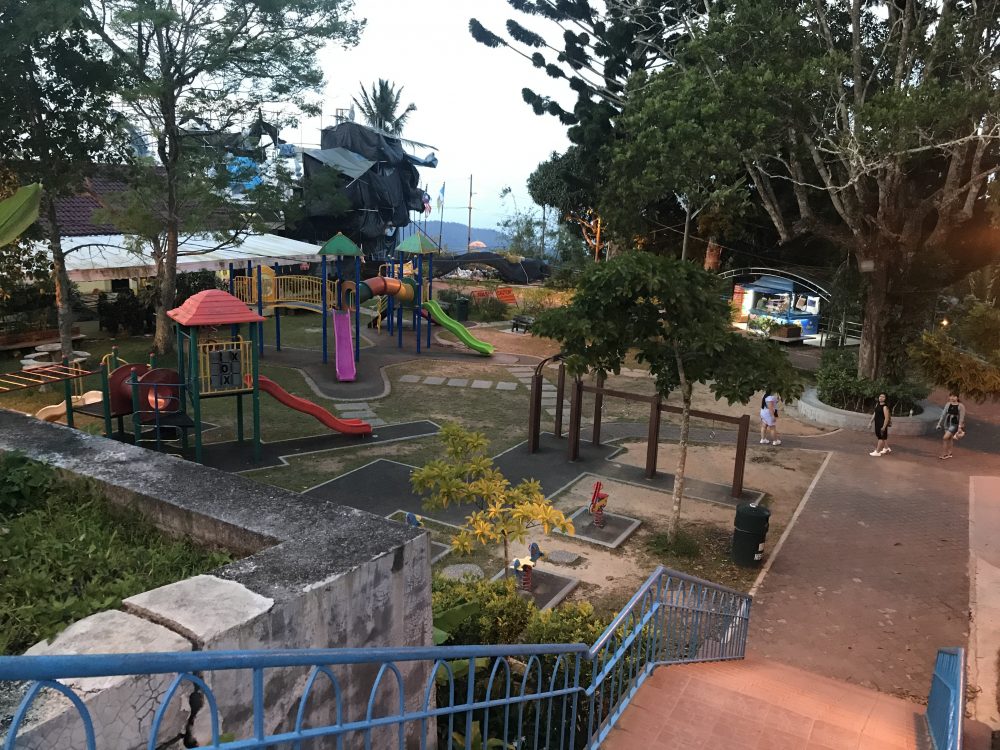 The restaurant bar looked nice at night in the light.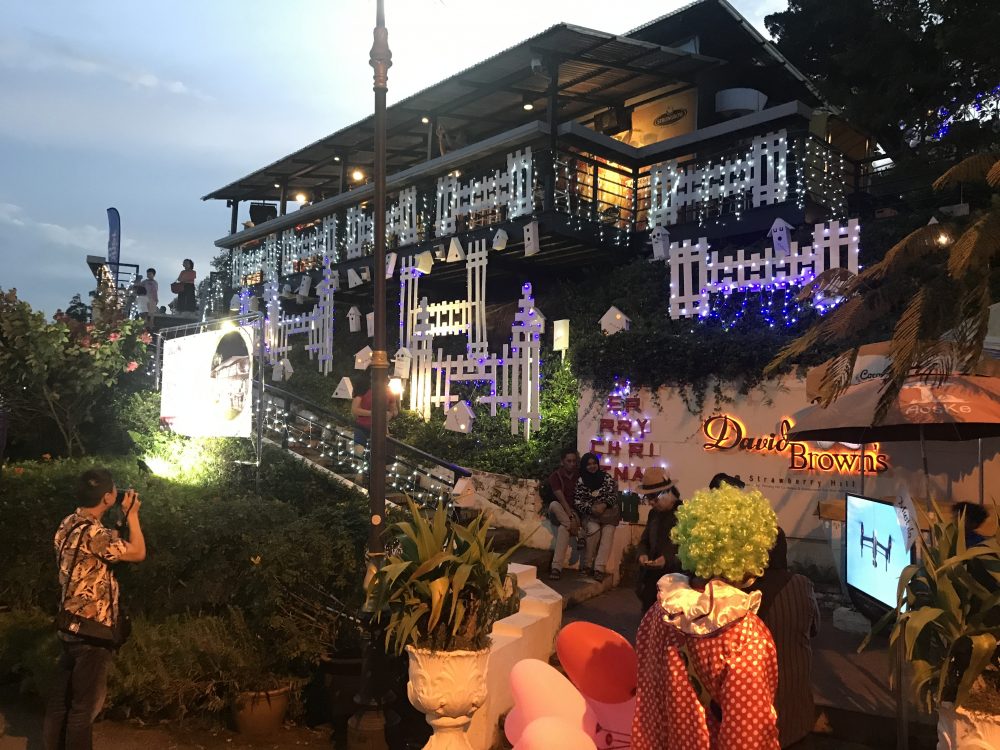 See this beautiful open space? It's the roof top of the bar. How nice.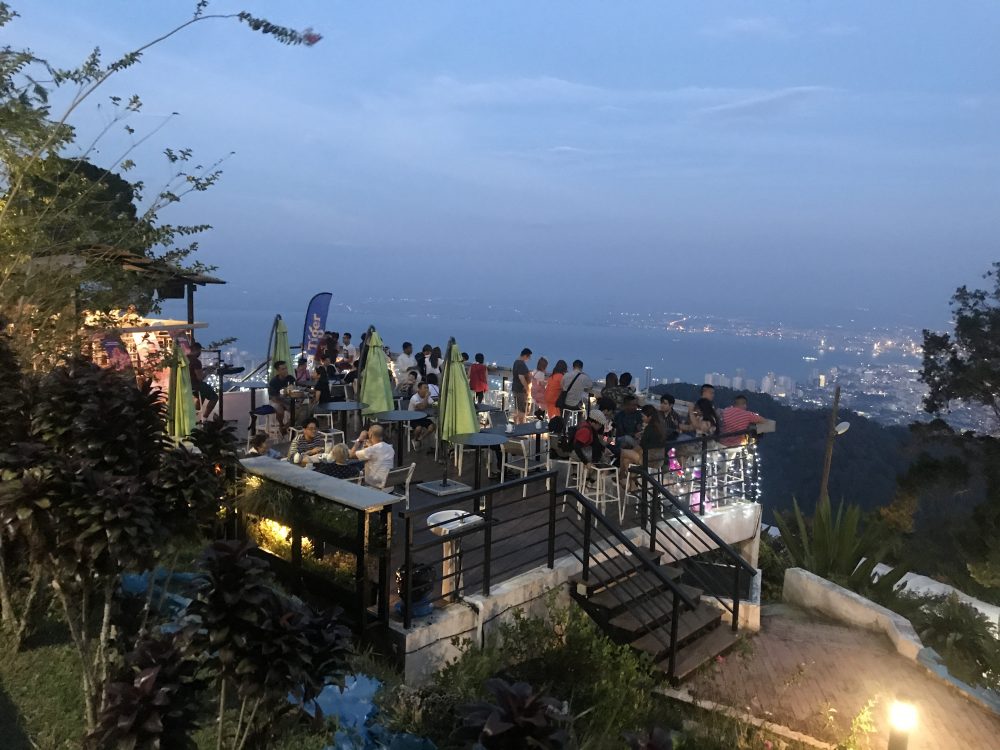 Lights of the town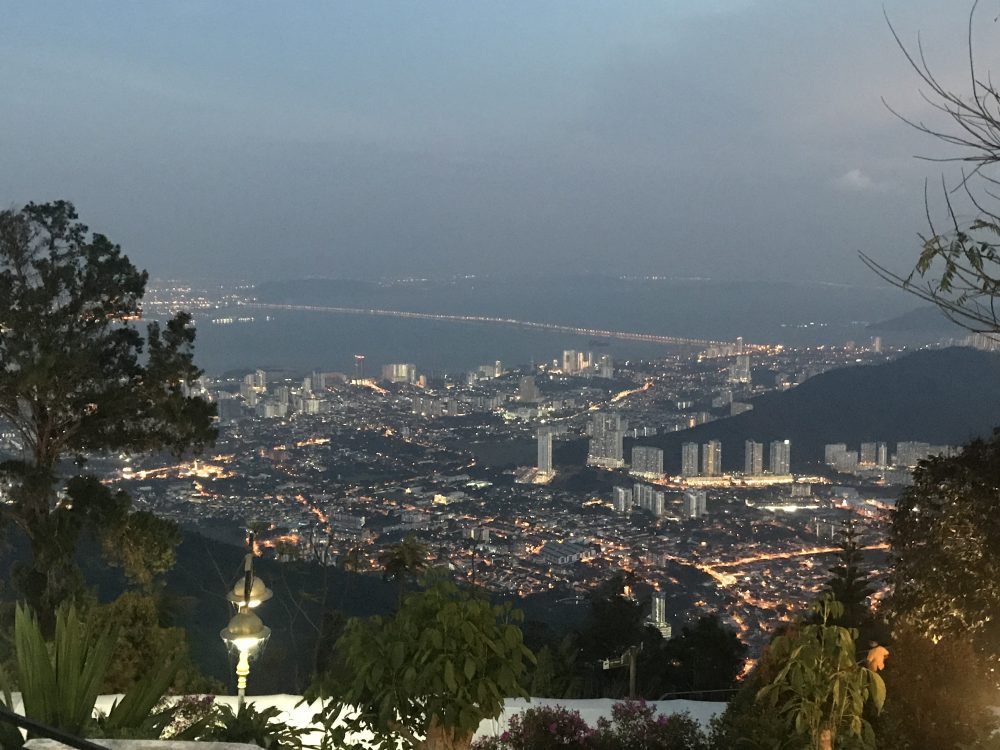 Cocktail selections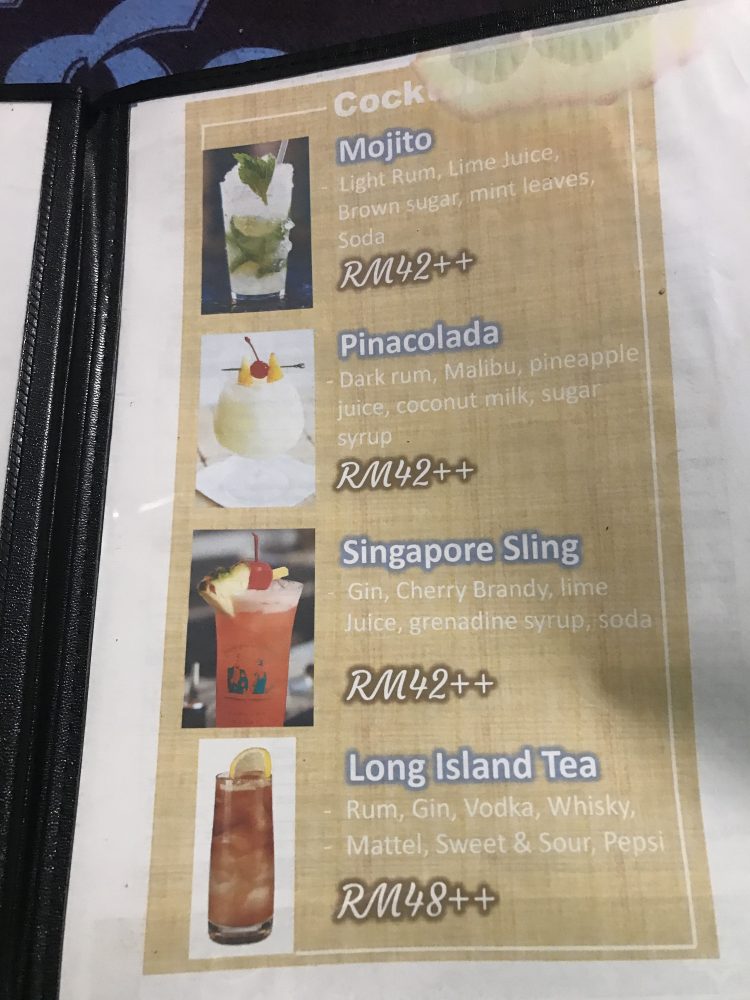 My choice is of course Guinness as always.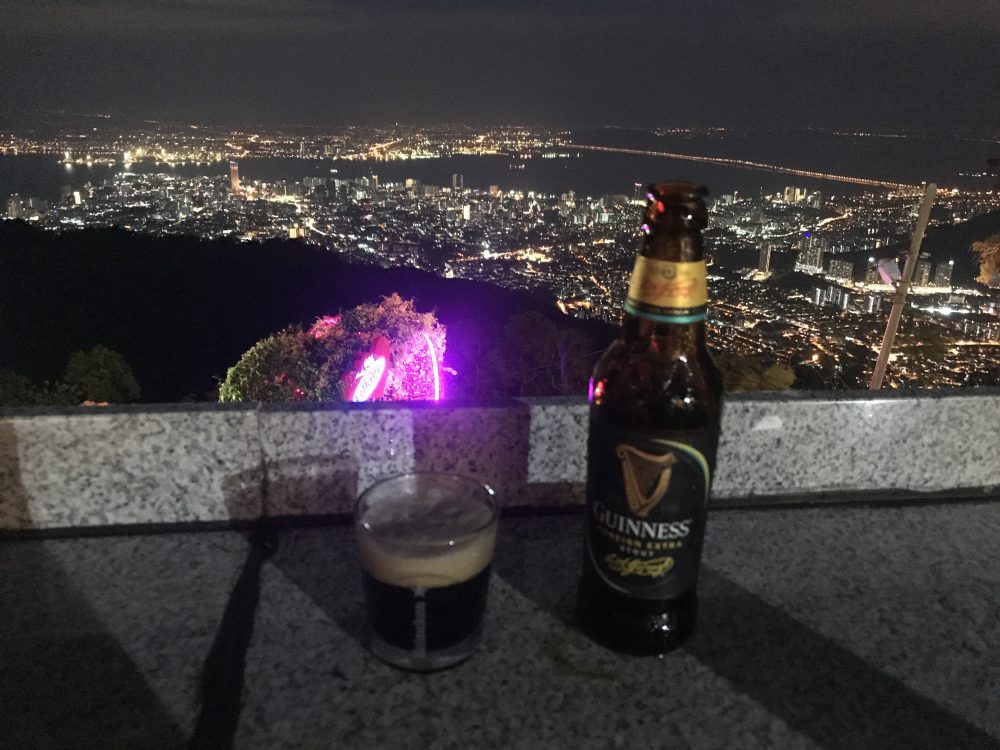 With fried fish.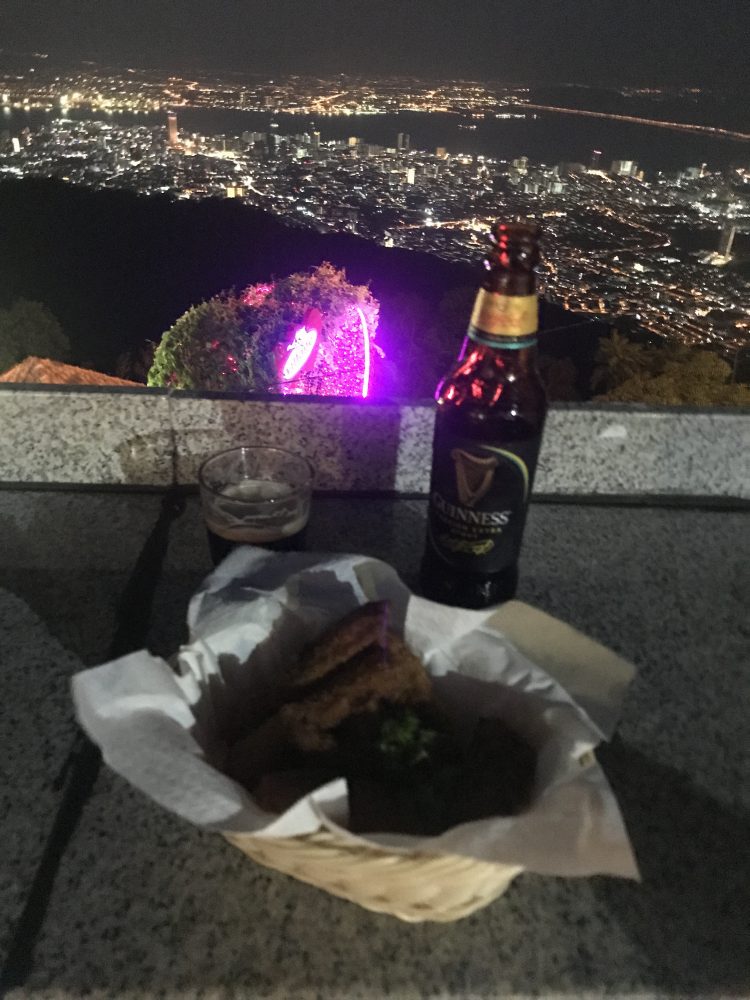 I never got bored for seeing this night view from the bar. It was too nice..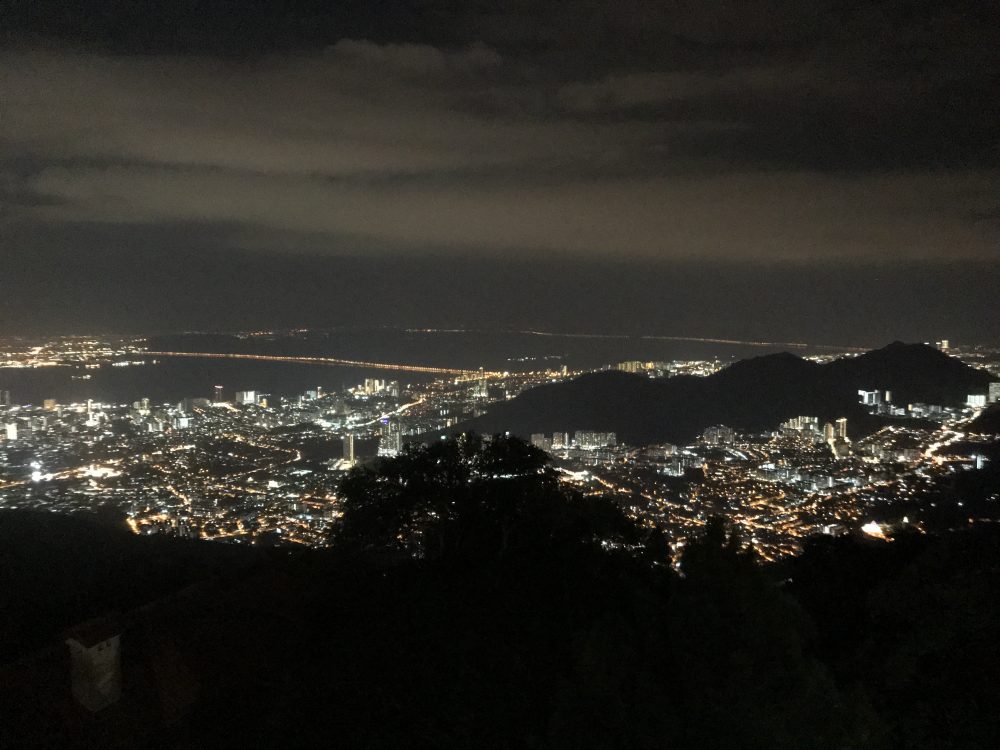 Enjoyed the slow time enough, I came down the hill.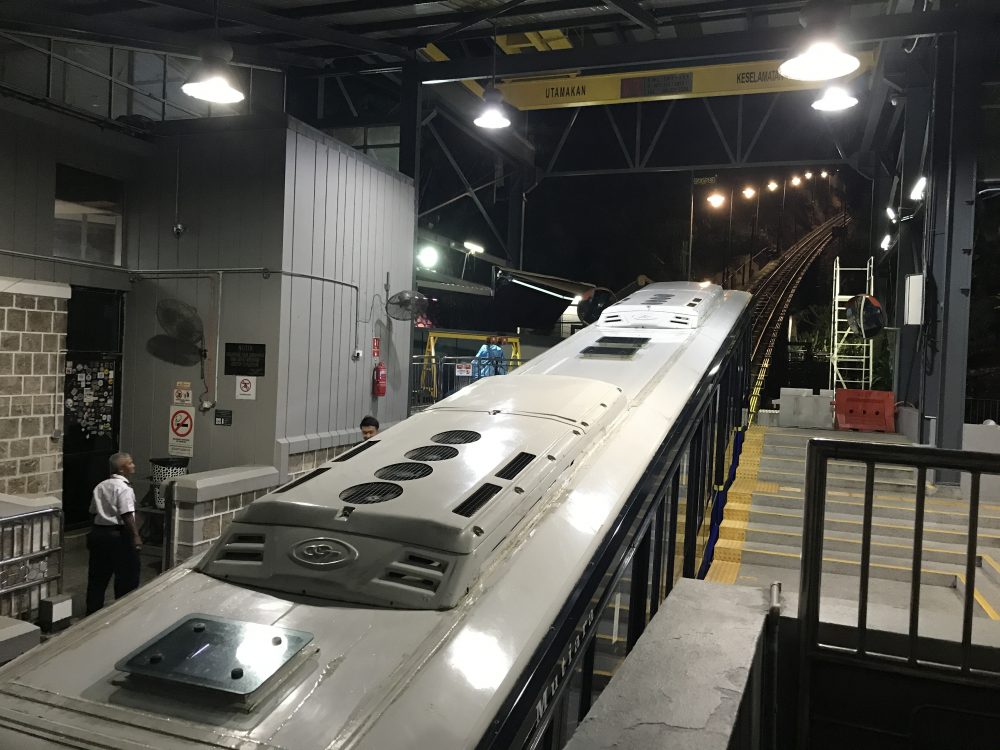 I fully enjoyed till its closing time.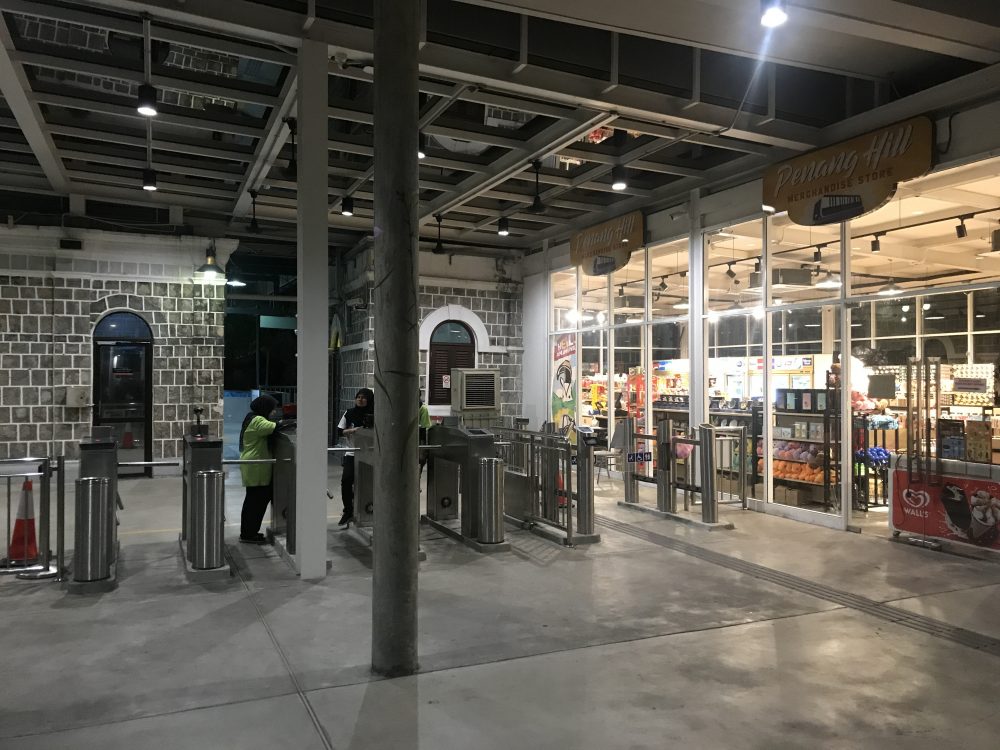 1 minute at a gift shop before its closing time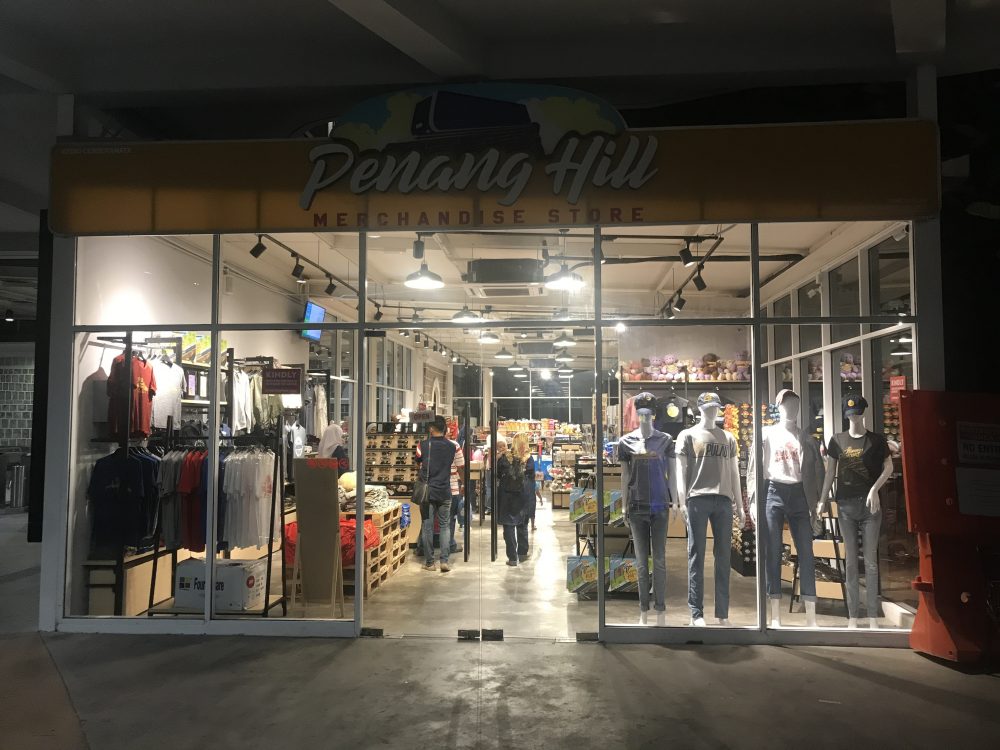 Penang hill pen case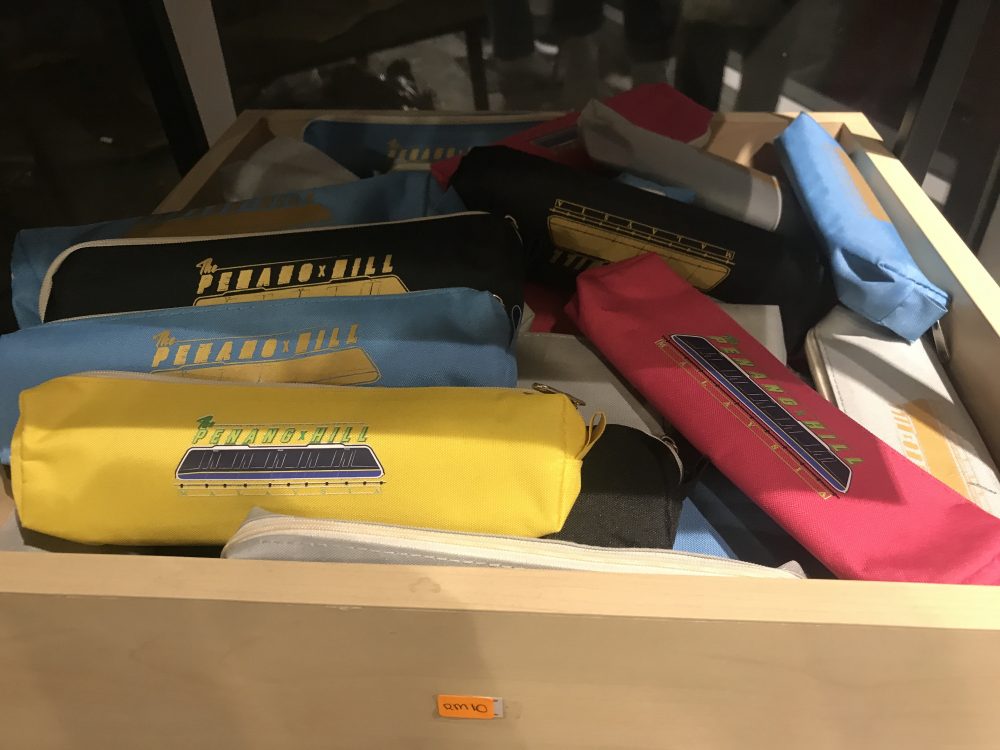 There were Christmas trees and decorations near the entrance.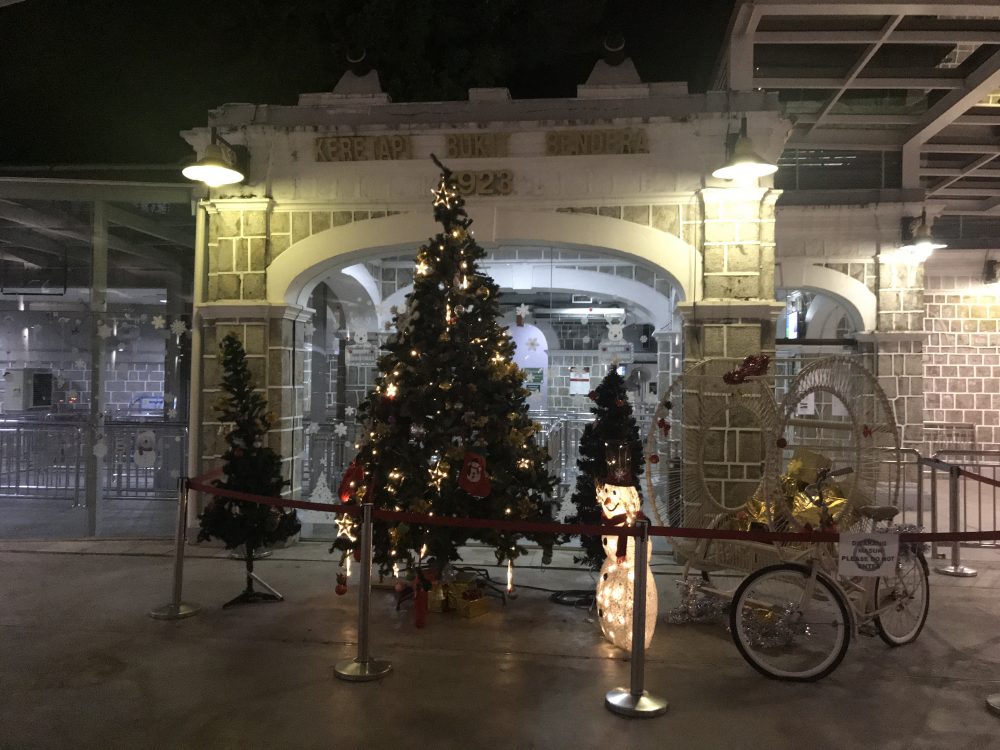 I like this snow man 🙂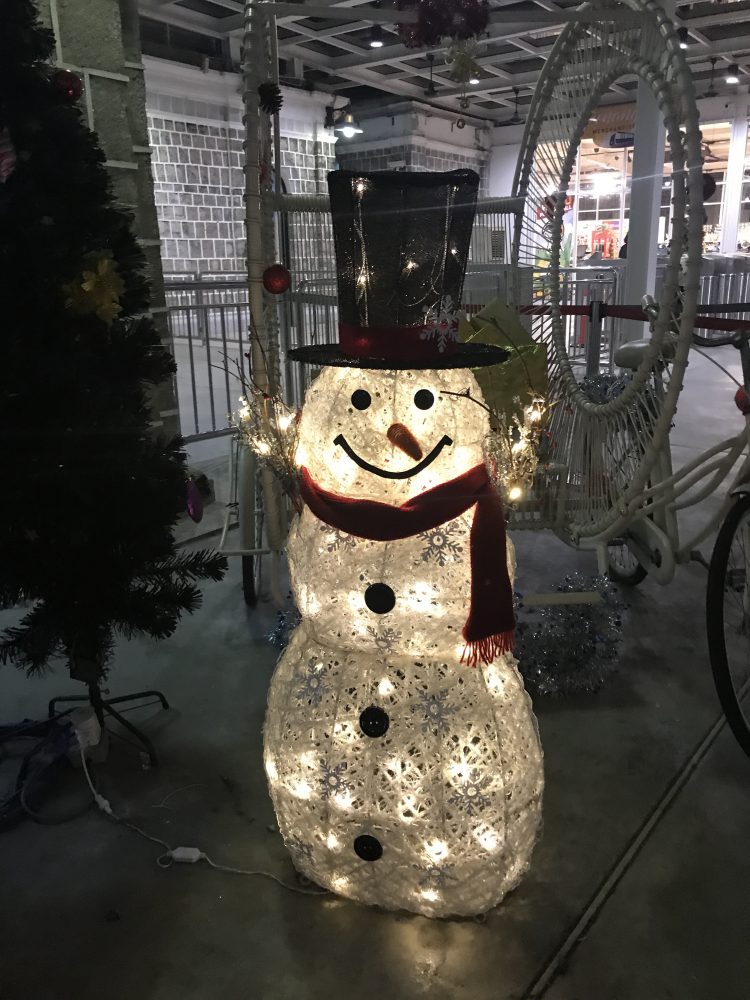 I had really good time in Penang hill.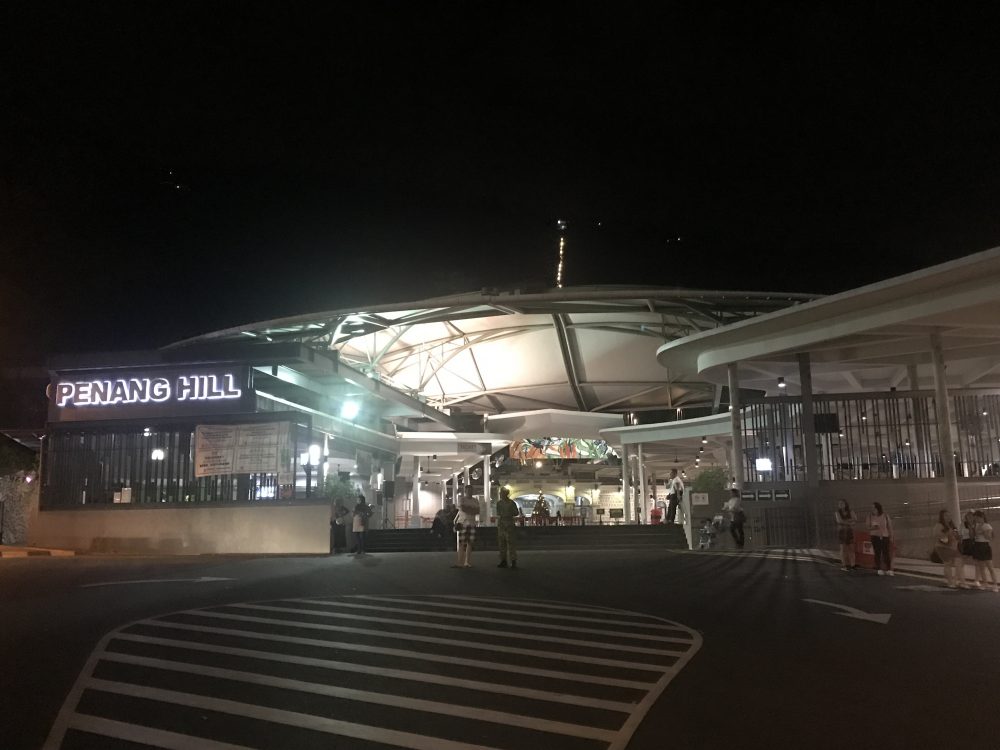 I didn't plan to spend such long time in this place but couldn't leave for its attractive view from the bar. Thinking back, I stayed in Penang hill for 5.5 hours.
After that I walked the street near Penang hill to grab a taxi but it was really hard. I could hardly find taxis on the road and if I find some, they easily passed through and gone in the distance. Maybe I spend nearly 1.5 hours to finally caught a taxi.
Anyway I could grab taxi in the end and could reach to my hotel but another trouble was waiting there for me. The hotel was not commercial one but someone's own house. Its gate was shut firmly and nobody answered my call. The taxi driver guy was so kind and helped me to shout with me to call the hotel host and he even stayed with me nearly 20 mins till I finally could meet the host and checked in. People are so warm and kind in Malaysia.
First day ended like this. Slept at hotel peacefully..