This is the last day in Langkawi, my room was like this.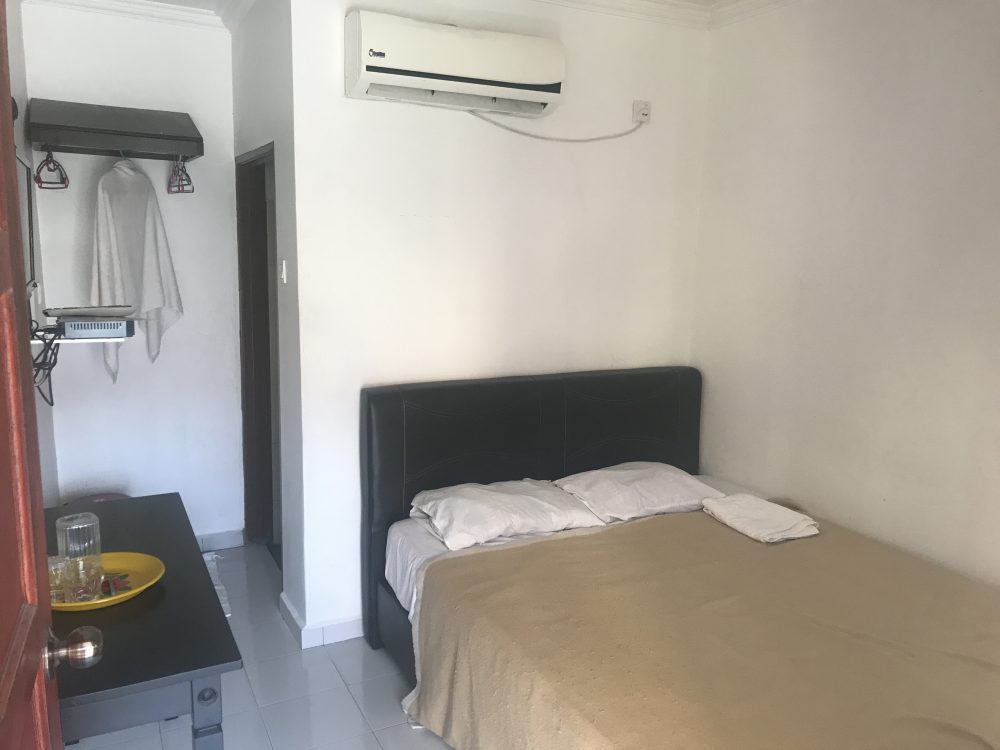 I checked out the hostel and found a restaurant in front of my hostel. It looked so nice. But I walked ahead to the beach to have breakfast at a beach side restaurant this time.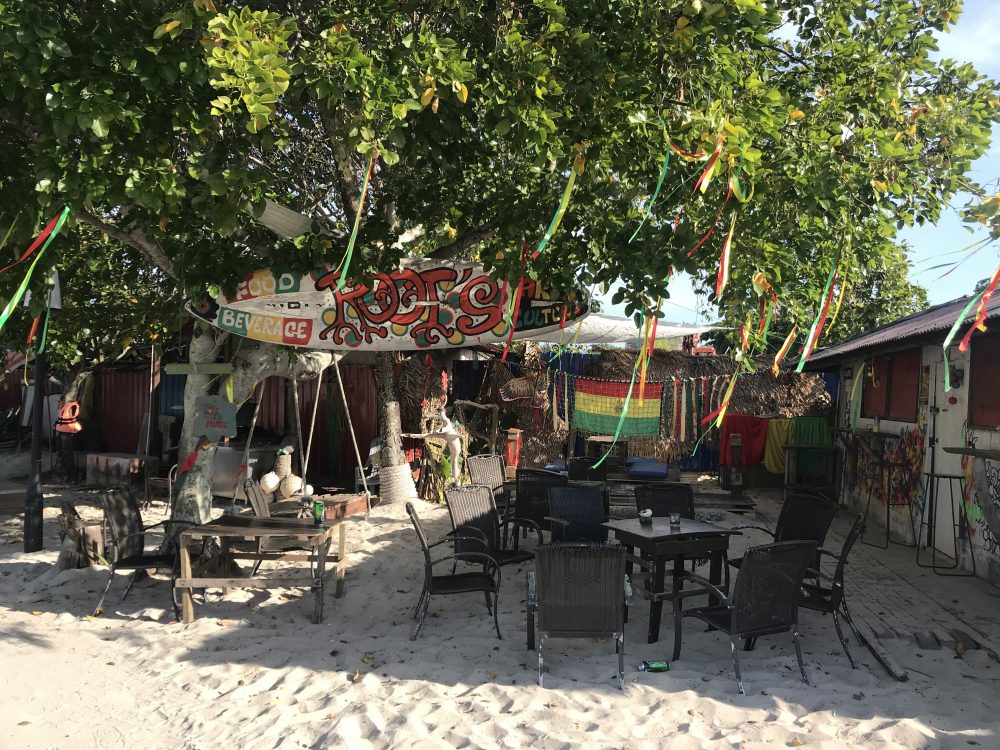 Nasi remak ayam and carrot juice.
Nasi remak means coconut rice, ayam means chicken. It wasn't 100% carrot juice but condense milk was added. Seems it's normal in Malaysia.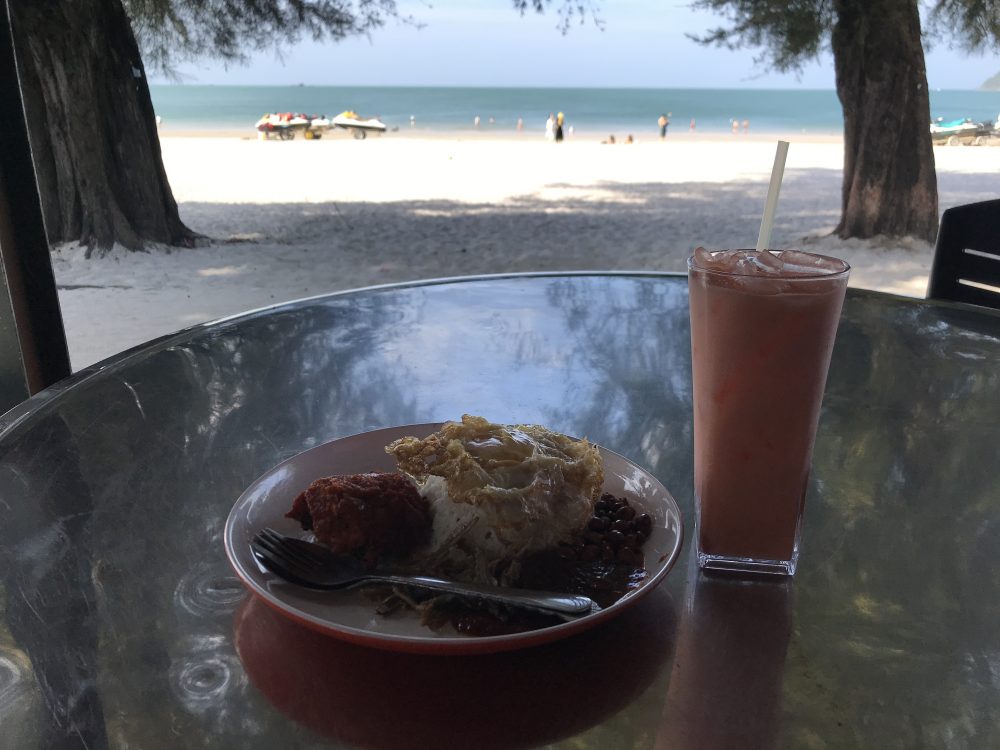 I was planning to visit crocodile adventure world to see crocodile shows today but didn't feel like that.
I'm staying near the beach and this is my little 3 days vacation, beach is just there to invite me… then why not enjoy the beach?!
The reasoning was enough, I decided not to visit any commercial places today but just stay in the beach all day.
I stayed in the beach for 4 hours and enjoyed swimming and reading a book. Spending time like that filled me fully enough. It was almost first time for me to swim in the sea.
Since I cannot swim well and the longest distance I have ever swam was only 40 meters, my foot always need to reach the bottom not to lose myself. I kept swimming in the range that my foot could reach the bottom of the sea but it was really good time for me to feel some sort of freedom. Now I know how to enjoy a beach resort in a solo trip.
Time passed slowly and it was around 13:00. It's time to have lunch. I walked the main street and found a nice seafood restaurant.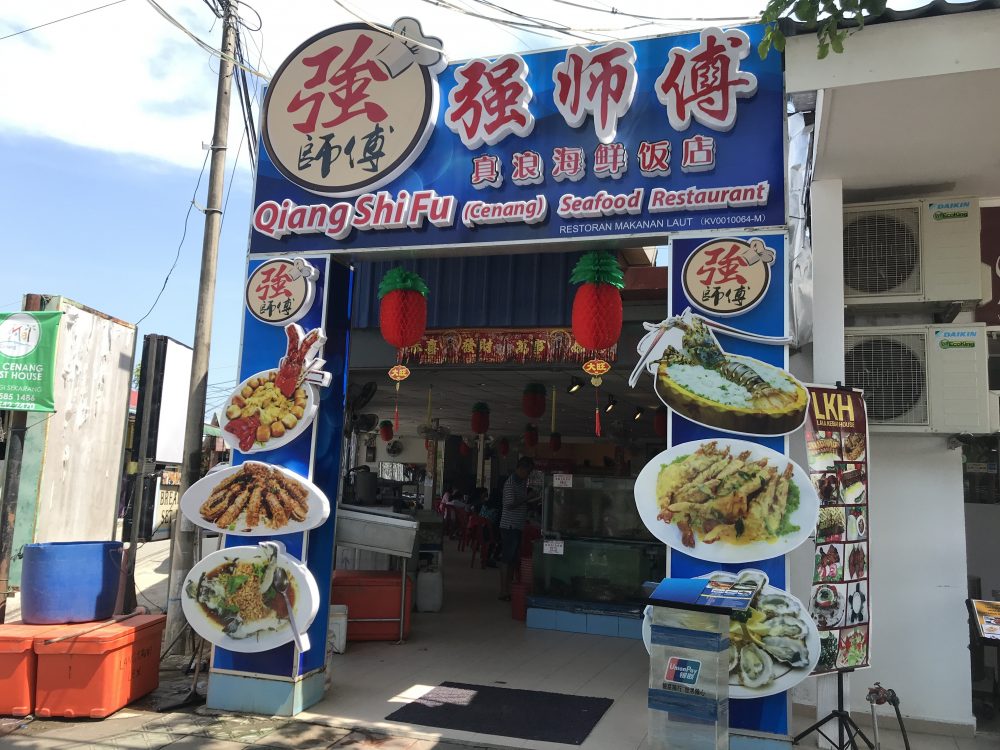 Crispy noodle maybe about 12 RM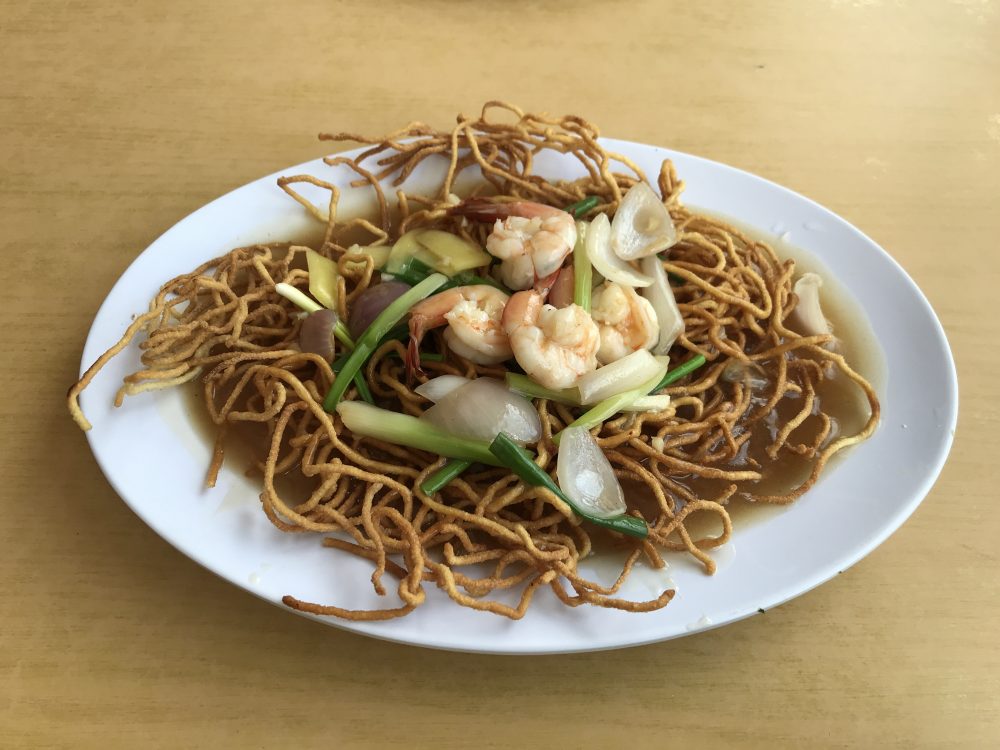 Crab meat soup 20 RM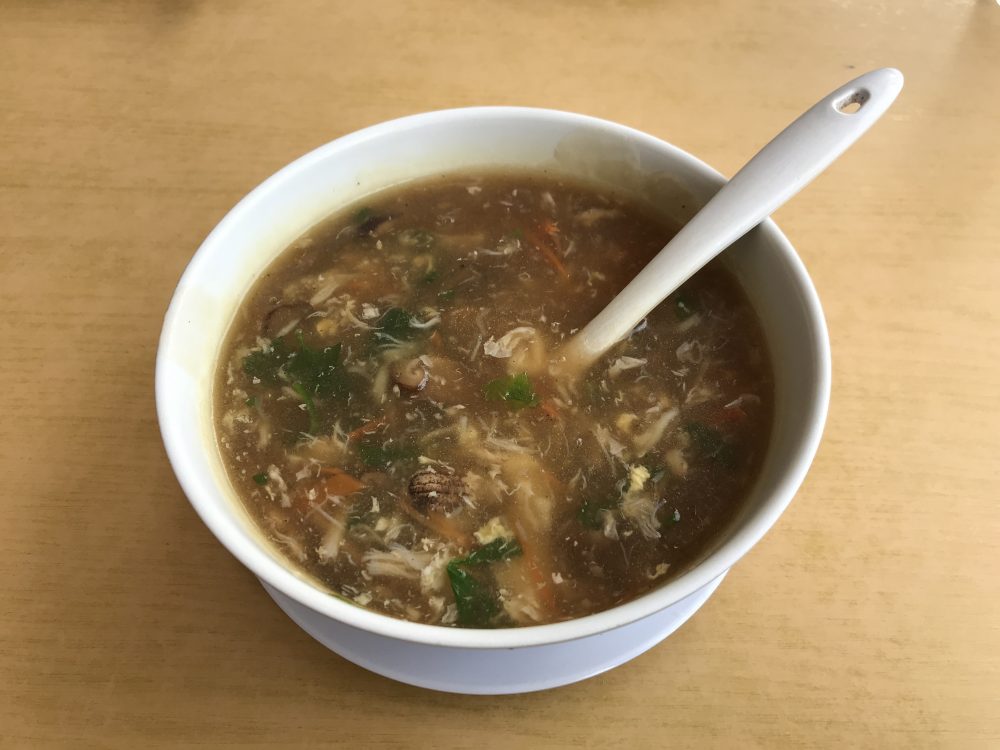 I found a duty free department store and aquarium in front of the restaurant.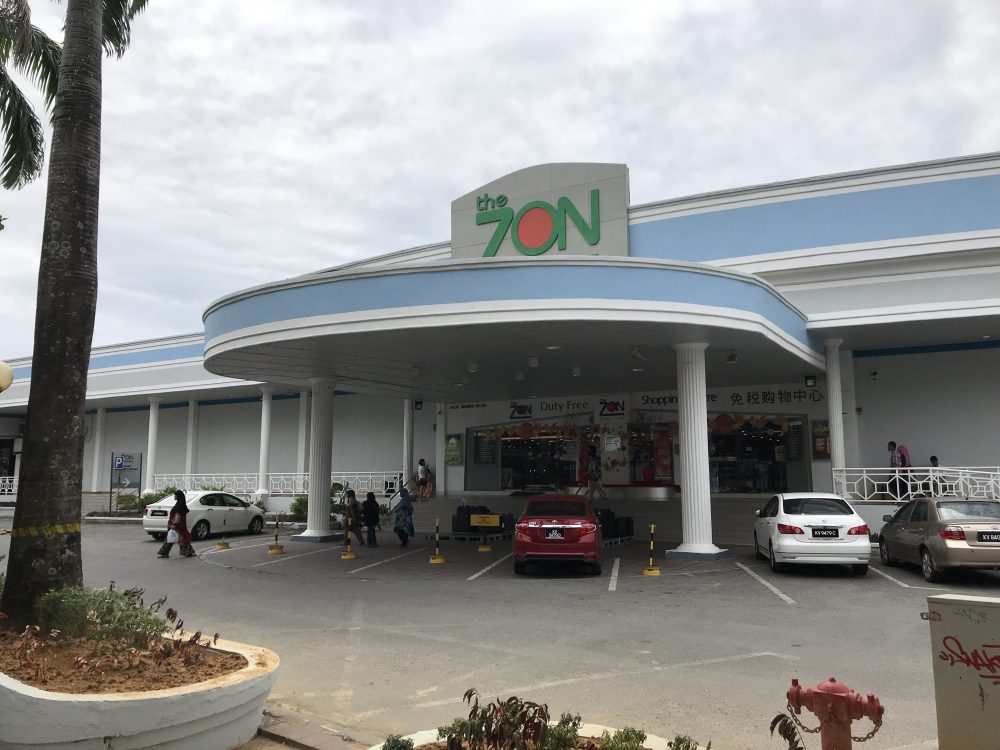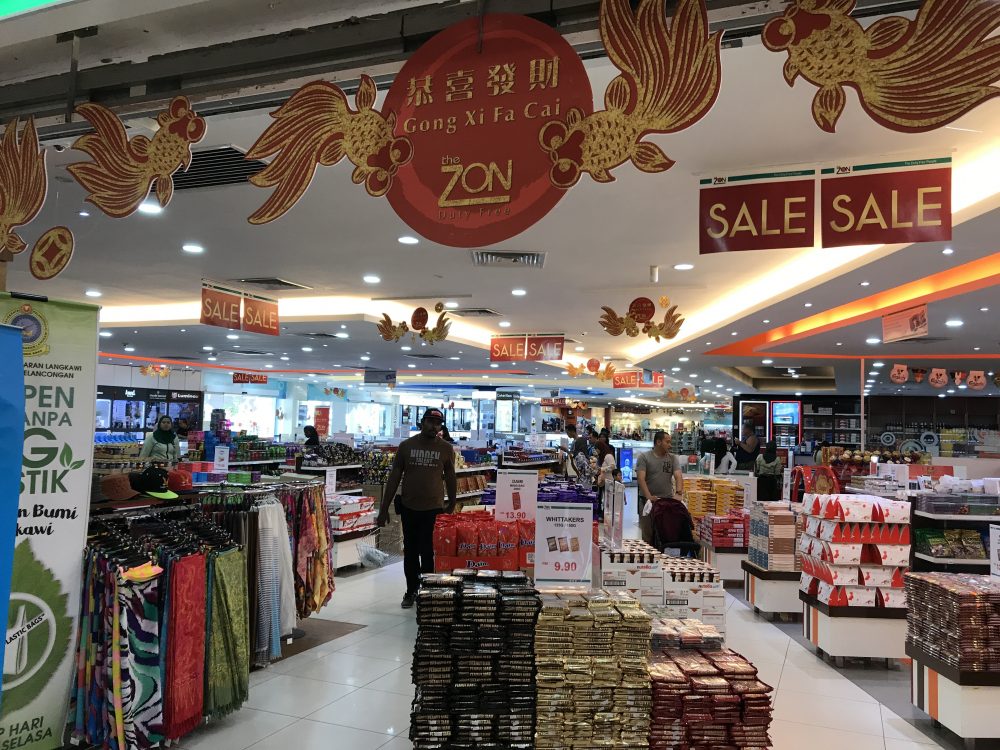 I don't like shopping but found essential stuff for me there. Chocolates. There were watches, sunglasses, alcohol but all I need is chocolate. There were stacks of chocolates like this.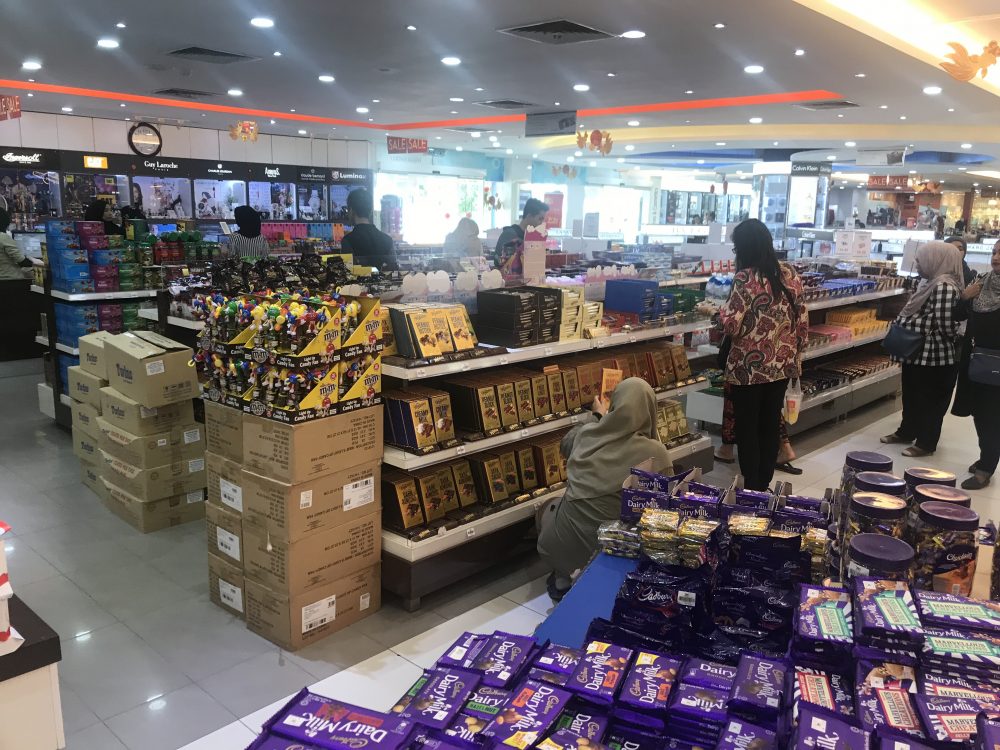 I bought some chocolates and left there. After that, I came inside the entrance lobby of the aquarium next to the duty free mall just to see how it's like.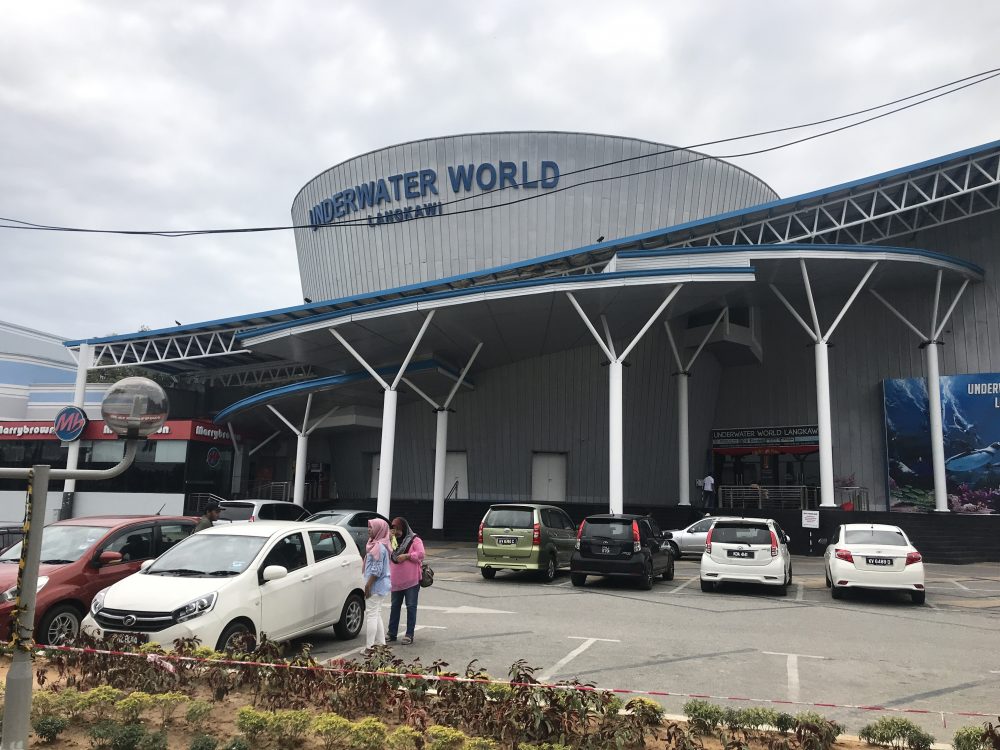 Luckily, there was a show case in the lobby and I cloud see some fish without paying for the entrance fee.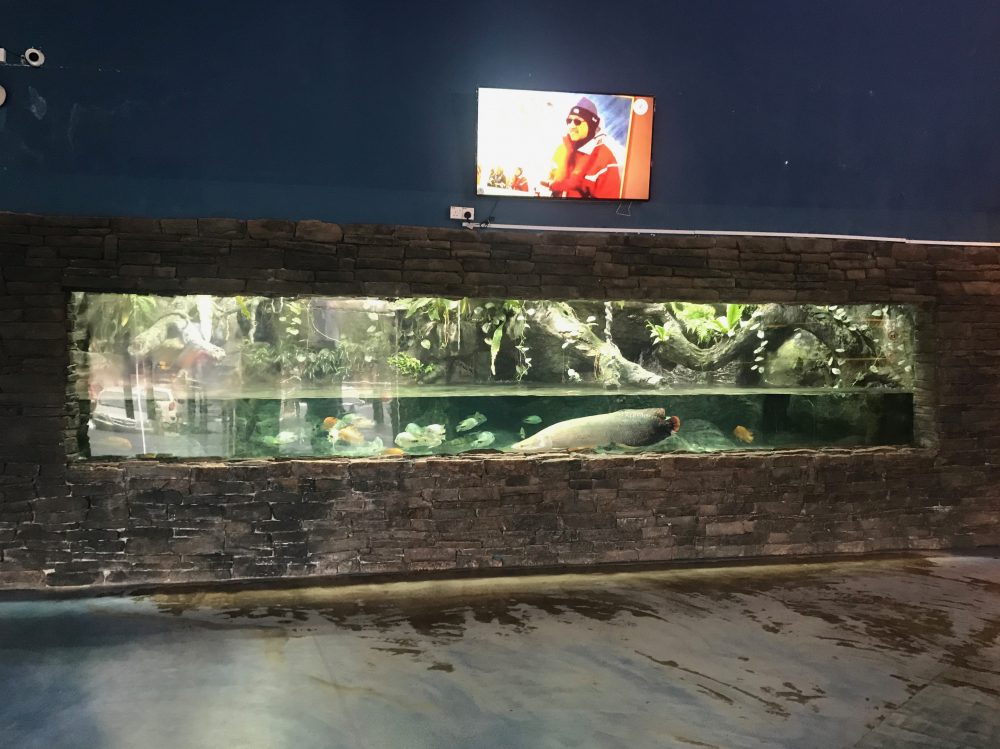 I left there and went to found a coconut shake stand to bring to the beach. This coconut shake stand looked so nice but a bit far from the beach but I really like the way they serve the drinks.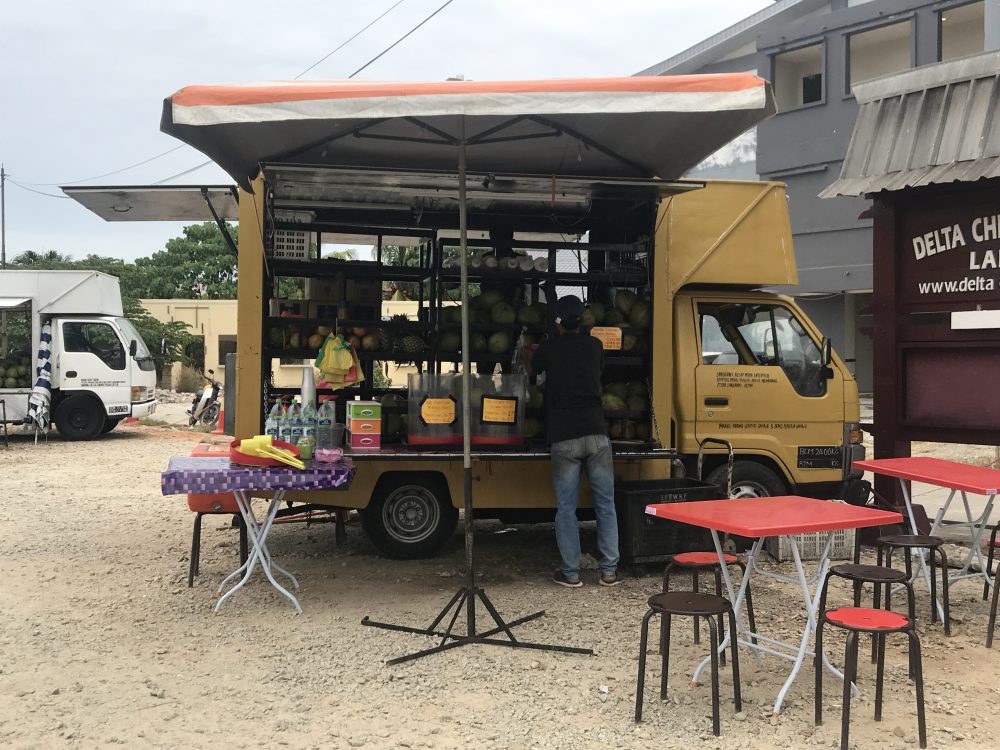 Walked down the street and I got the one in this stand and came back to the beach.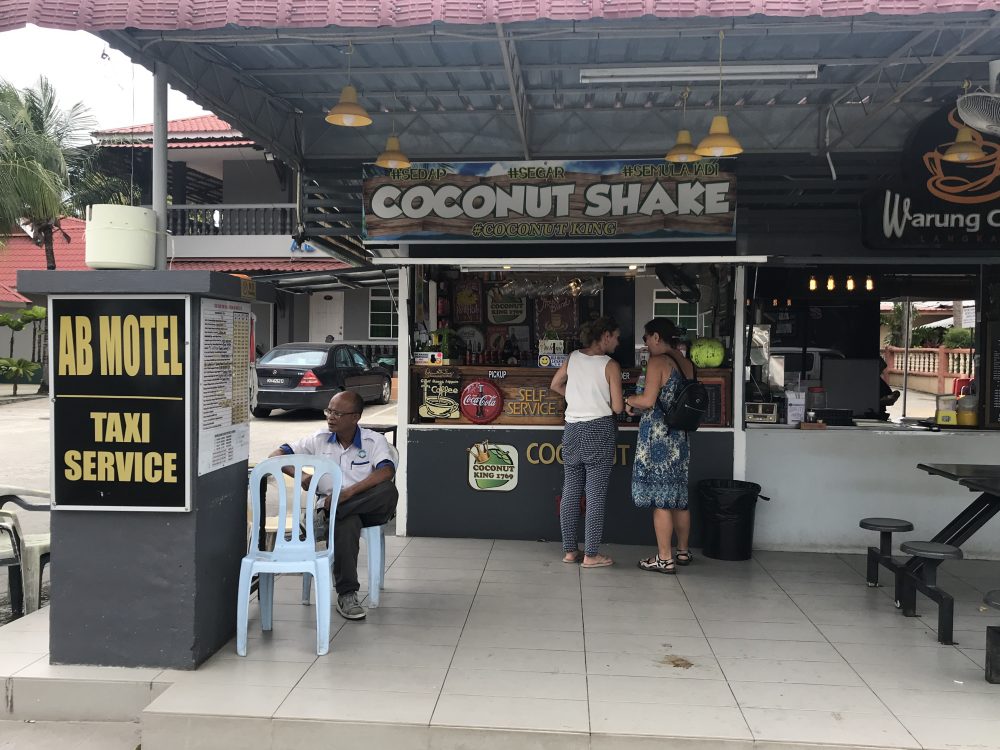 There were nice deck chairs like this.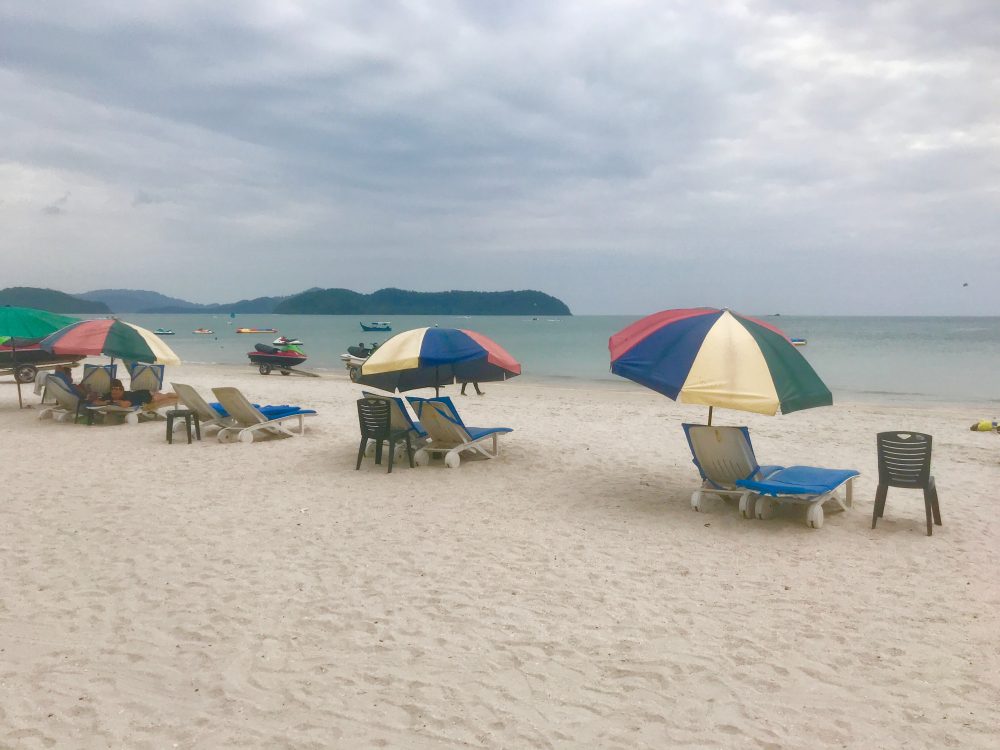 And I picked those chairs.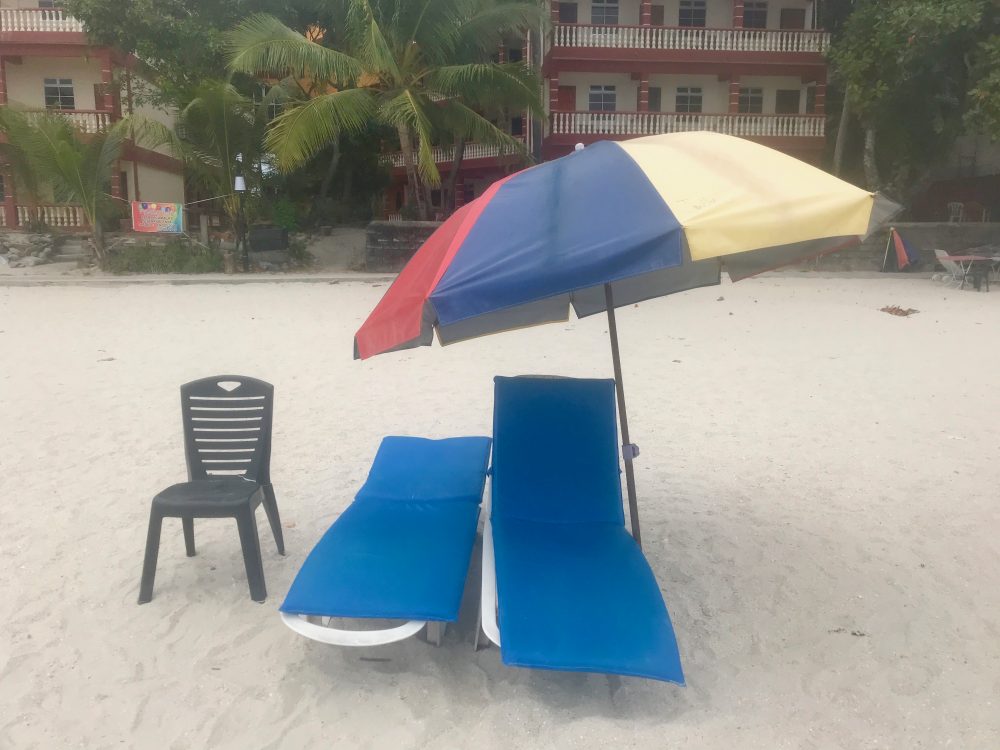 I enjoyed this large coconut shake and relaxed for 2 hours lying on the chair. I should have grabbed an XL cause it was gone so fast for its inviting taste.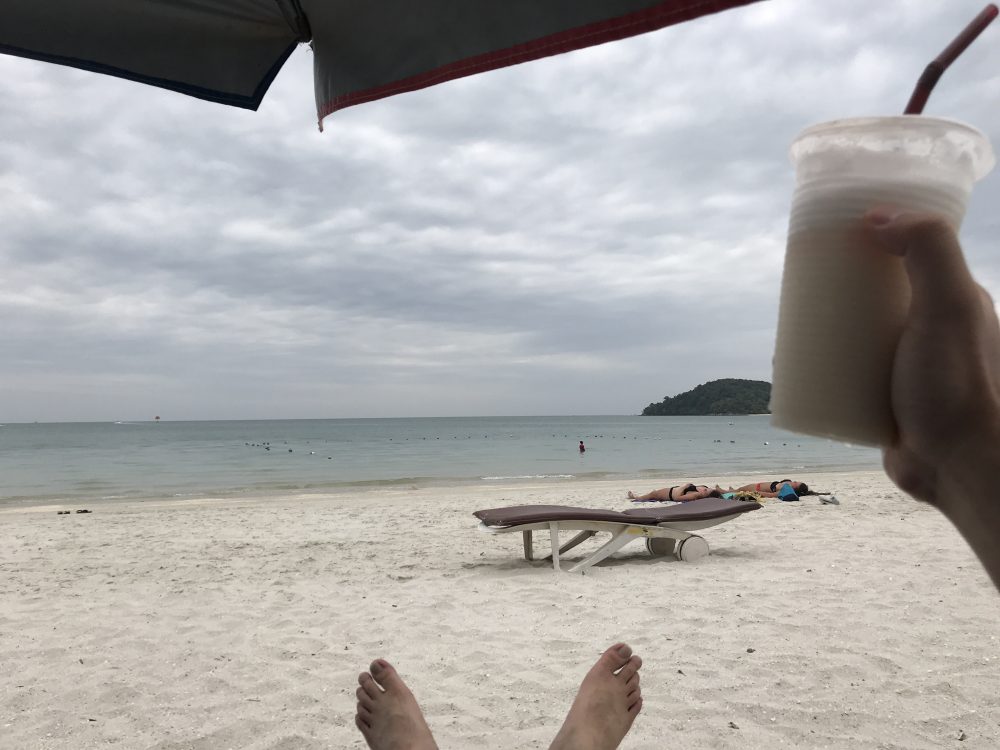 Those are the chocolates I bought in the mall. They are not product in Malaysia but from Finland and Swiss.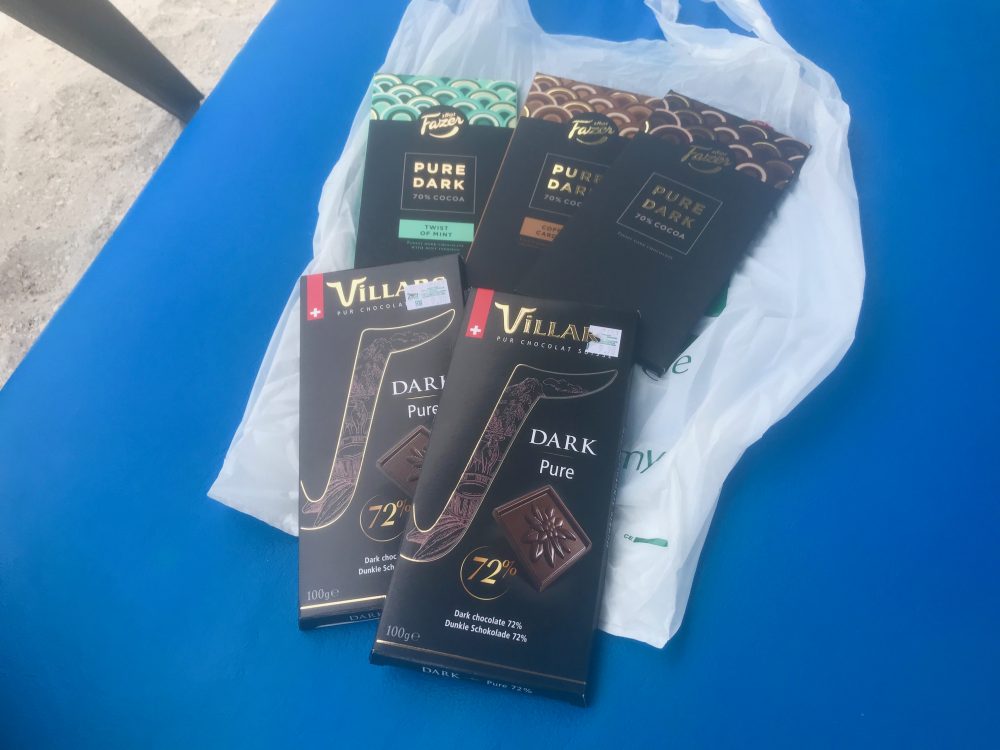 I really love this beach. It got a bit cloudy but mild tender sunshine was enough for me.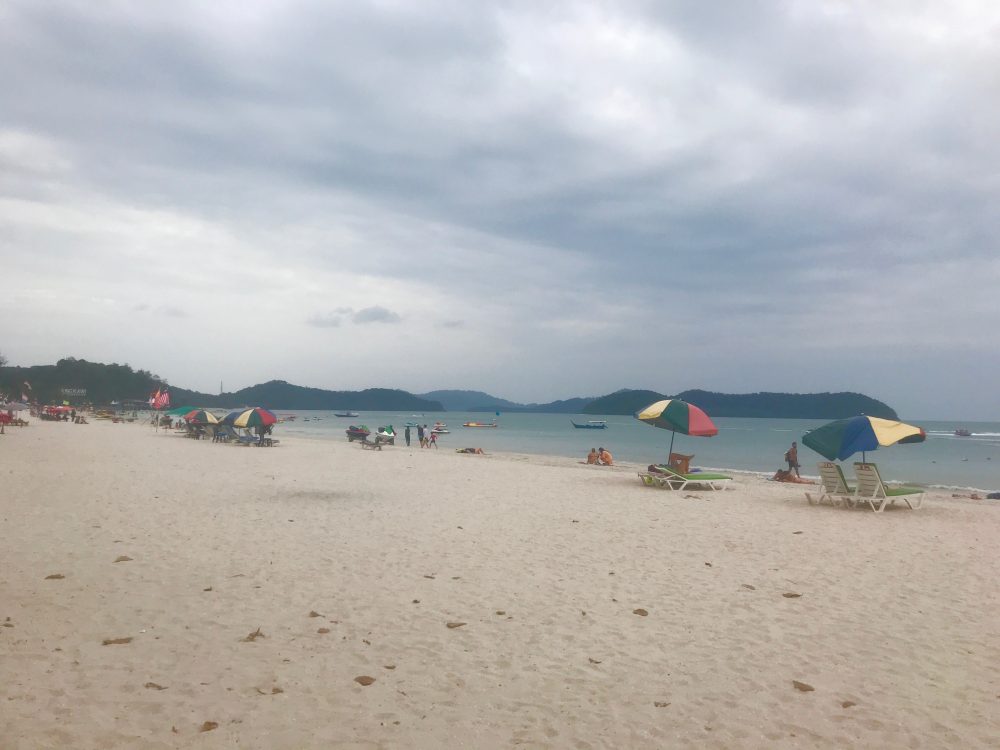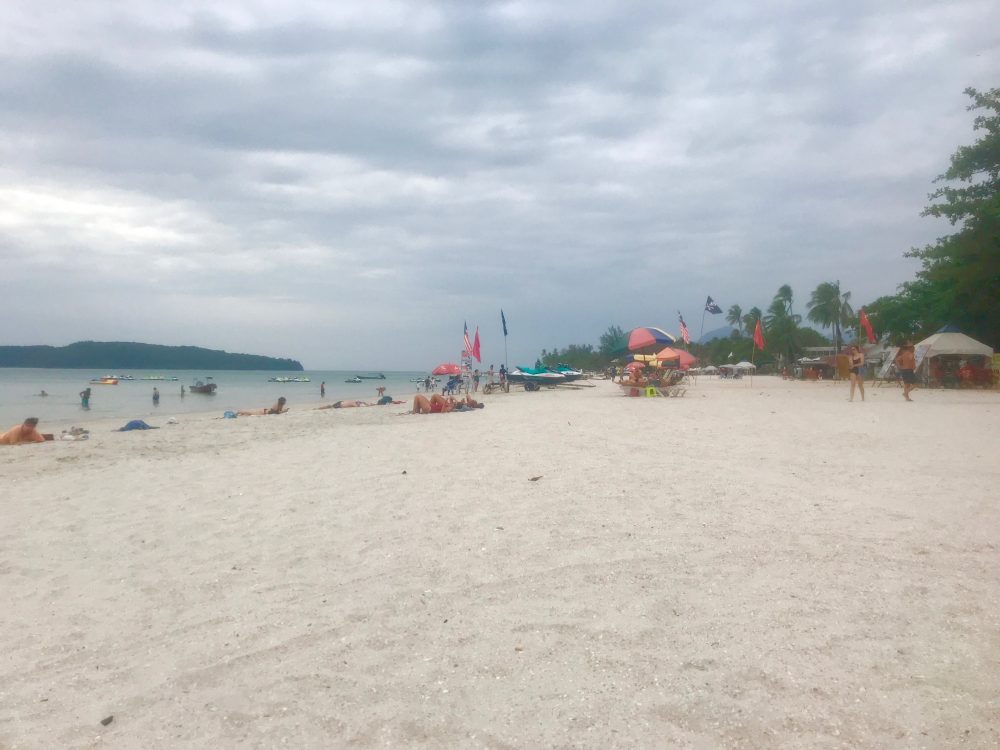 Before taking taxi to airport, I spent my last 30 mins in this beach side bar.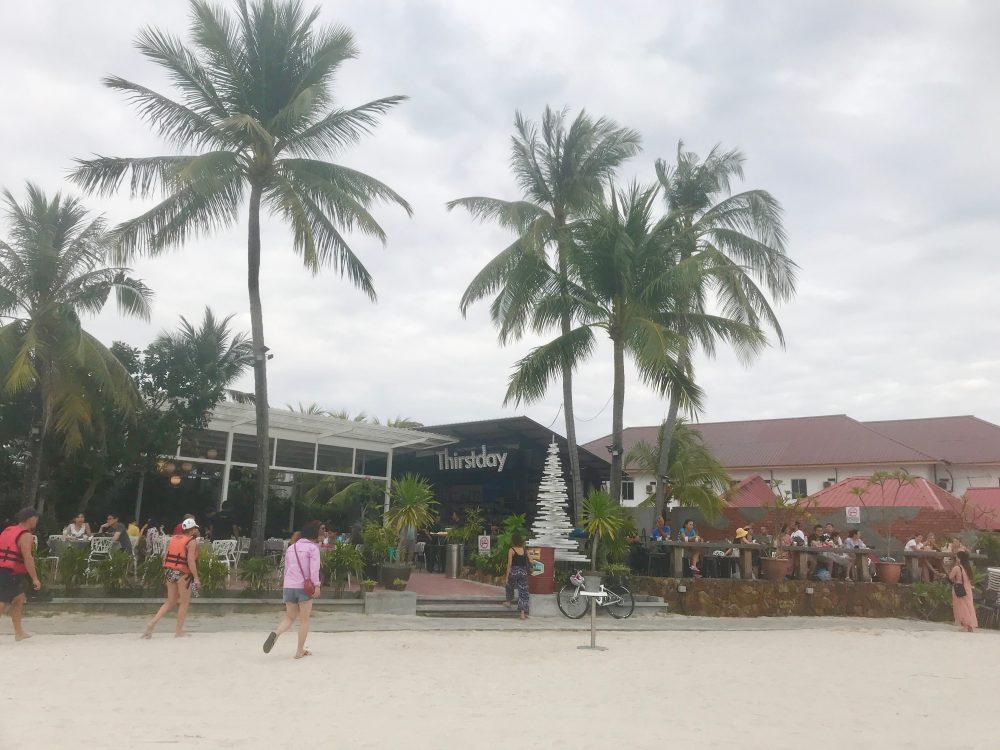 Guinness was served in such a style soaked in ice water.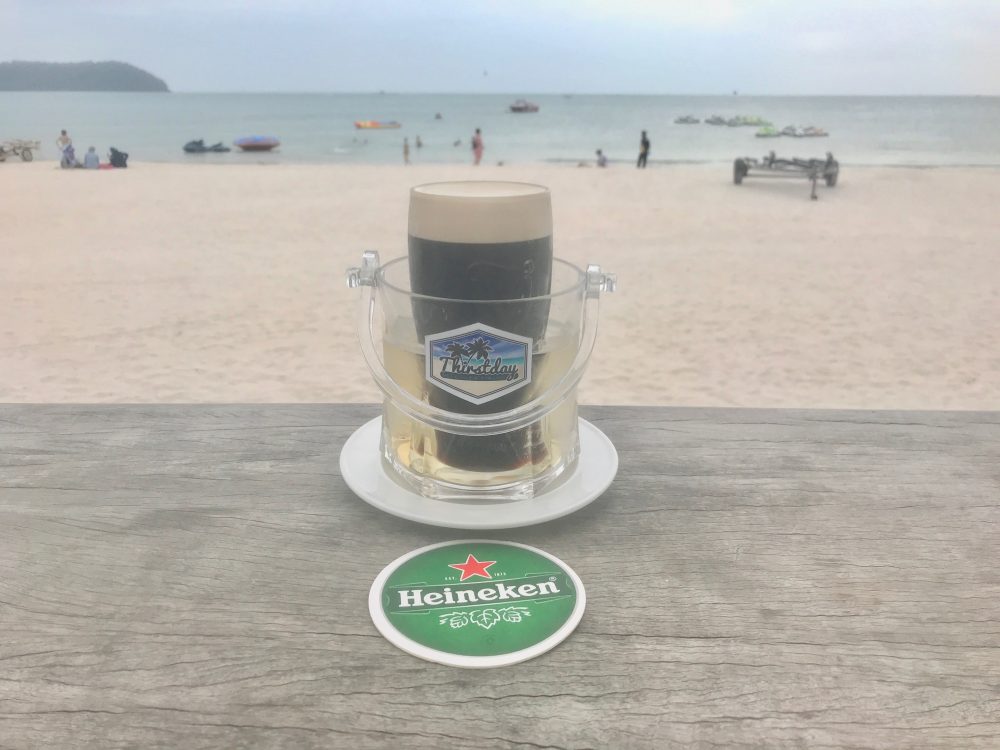 Golden combination with Chicken Hawaiian pizza.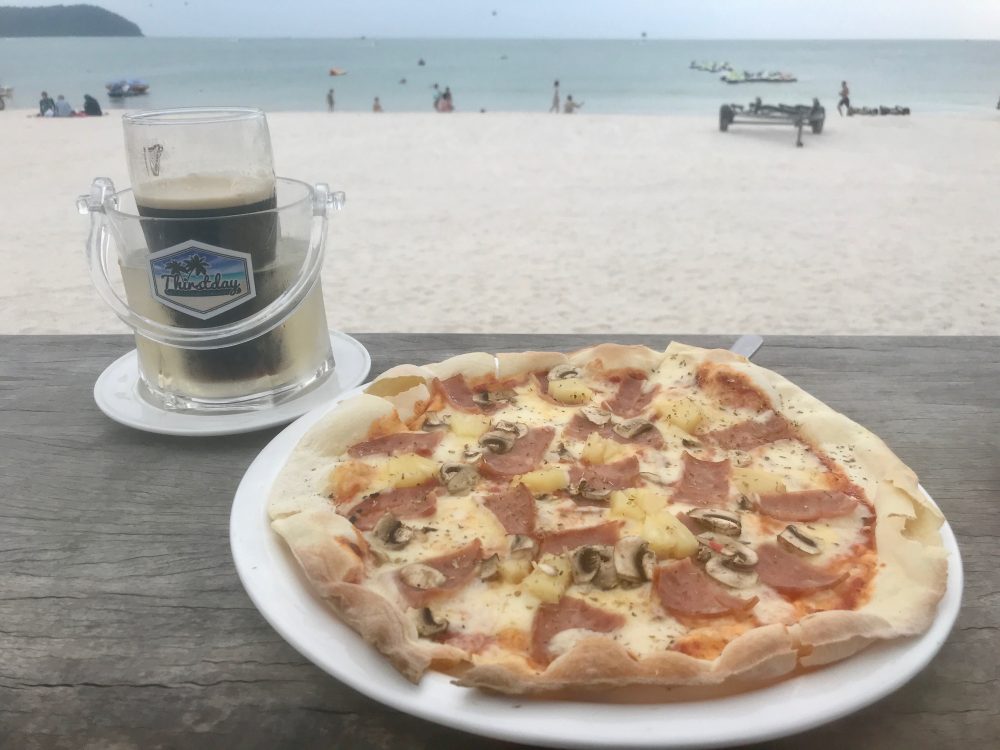 I could fully enjoy till the final second and took a taxi to the airport. It was just a 3-days trip but it took me to a completely different world. If I tell the good points of beaches in Langkawi, they are not too busy but yet many people are here and there to create vibration of resort feeling but seats are always available for deck chairs, restaurants and bars all over the town. Everything is in good balance in here.