It's a new year season. I could see decorations at departure gate in Changi airport.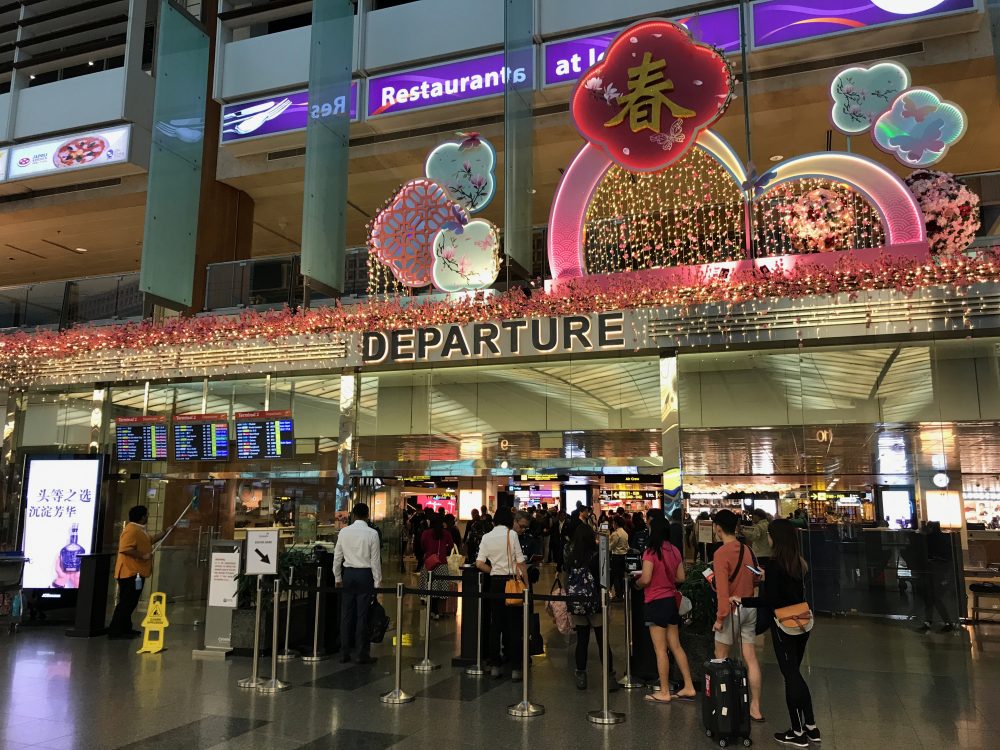 I took a flight from Singapore to Langkawi this time which took only 2 hours. This is the arrival lobby of the Langkawi airport.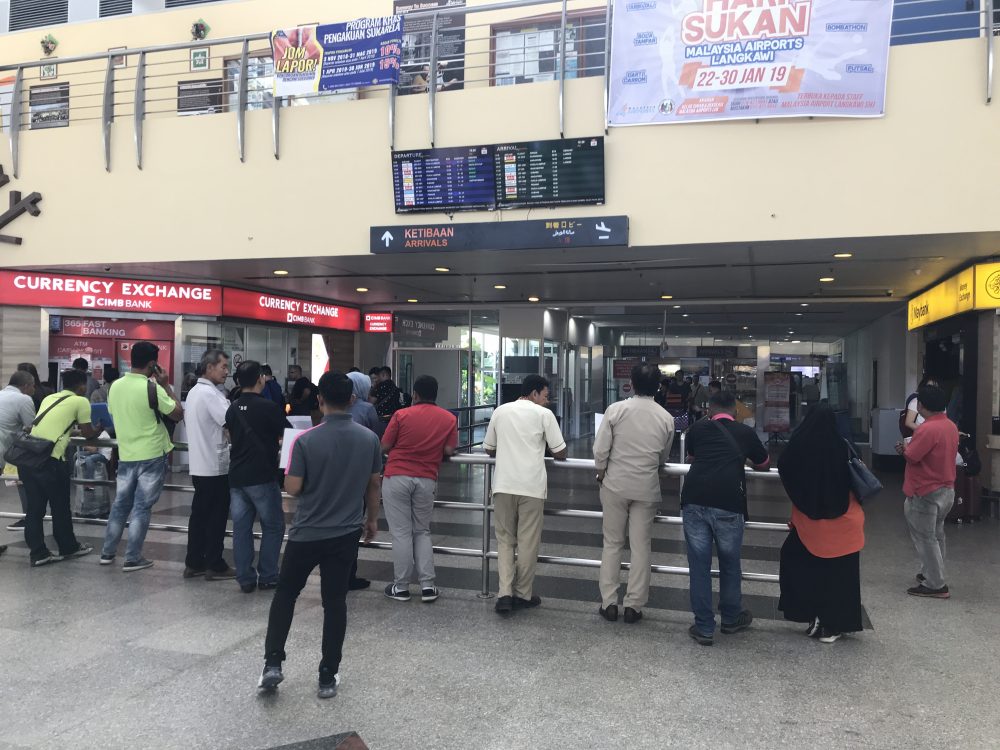 I could see Japanese 到着ロビー(arrival gate) written in the sign. Happy to know that Malaysia welcomes me.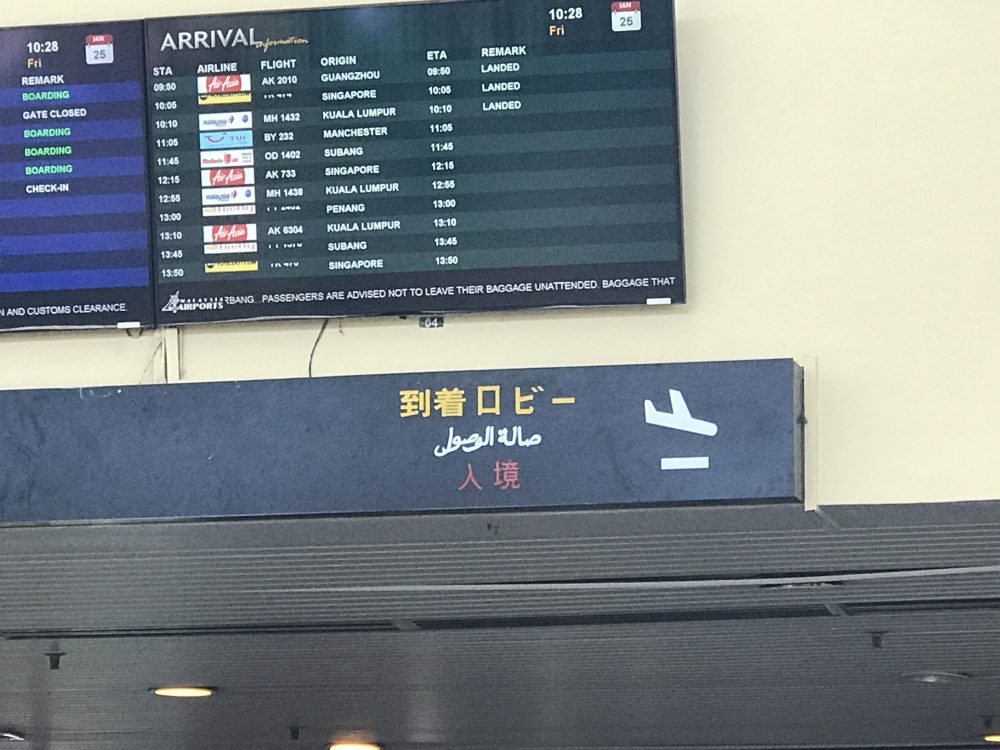 The first thing I saw was these 3 white bears riding a jet boat inside the airport. Cool.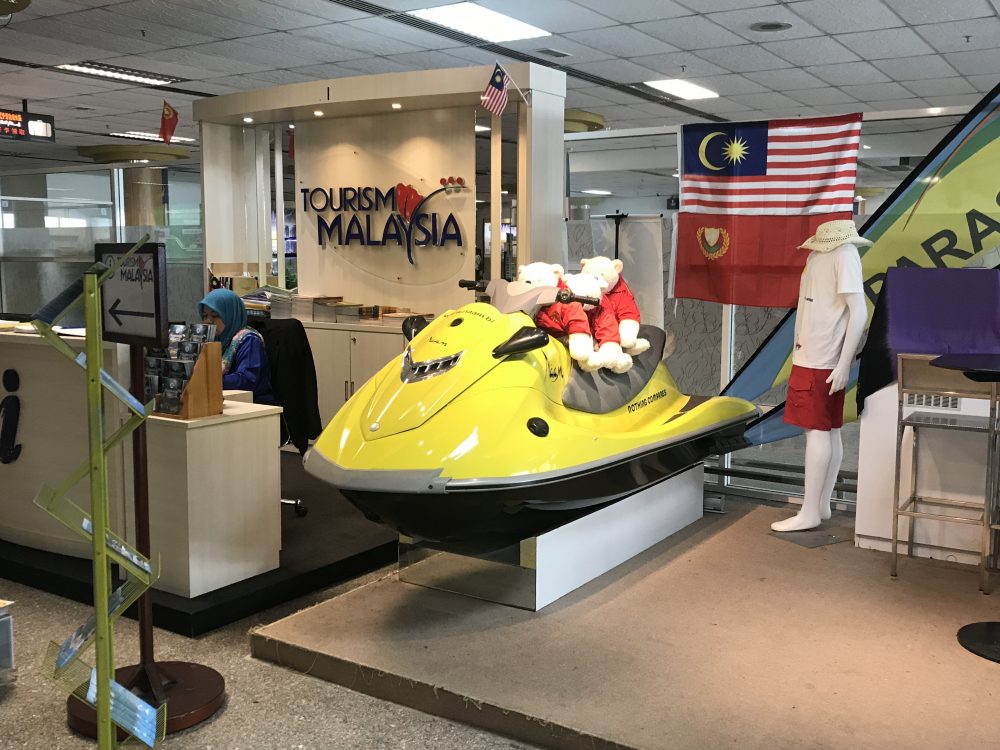 The airport itself was simple and easy like this.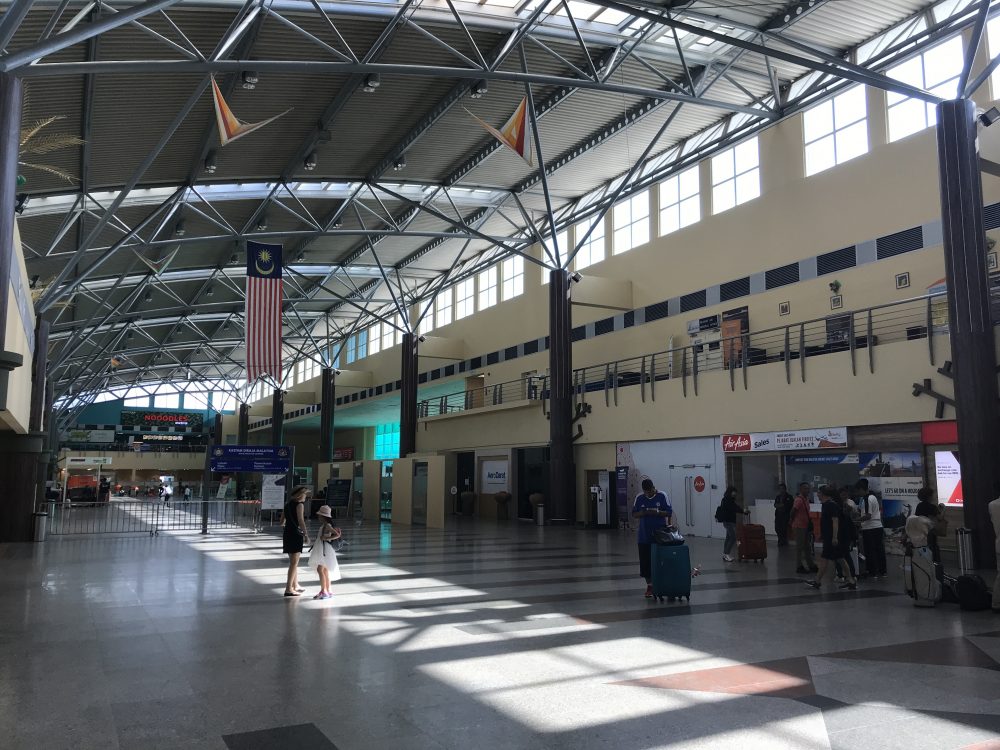 Taking a taxi from the airport, I headed straight to the cable car point which was in the place called Oriental Village.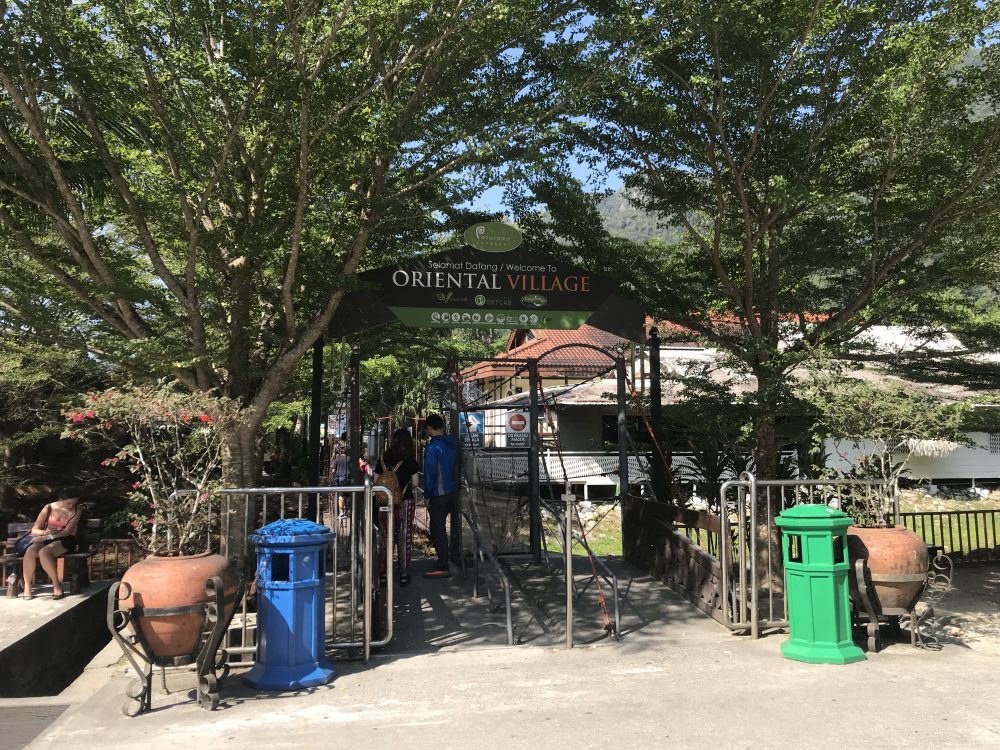 As I arrived there at lunch time plus I had no time to eat since this morning, my stomach was almost crying for some foods. There was a small food court near the entrance of the village so I decided to have lunch there before boarding a cable car.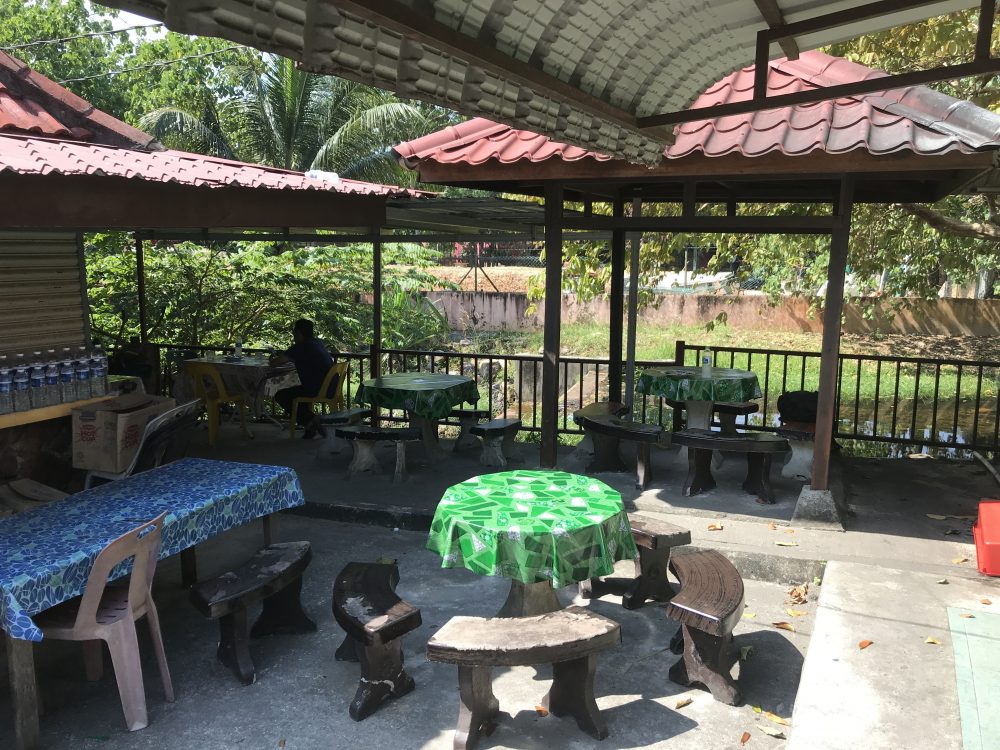 Nasi goreng papric 7 RM (about 1.7 US dollars), I really love this food! A bit salty, not spicy, oyster sauce like flavor, tasted so nice.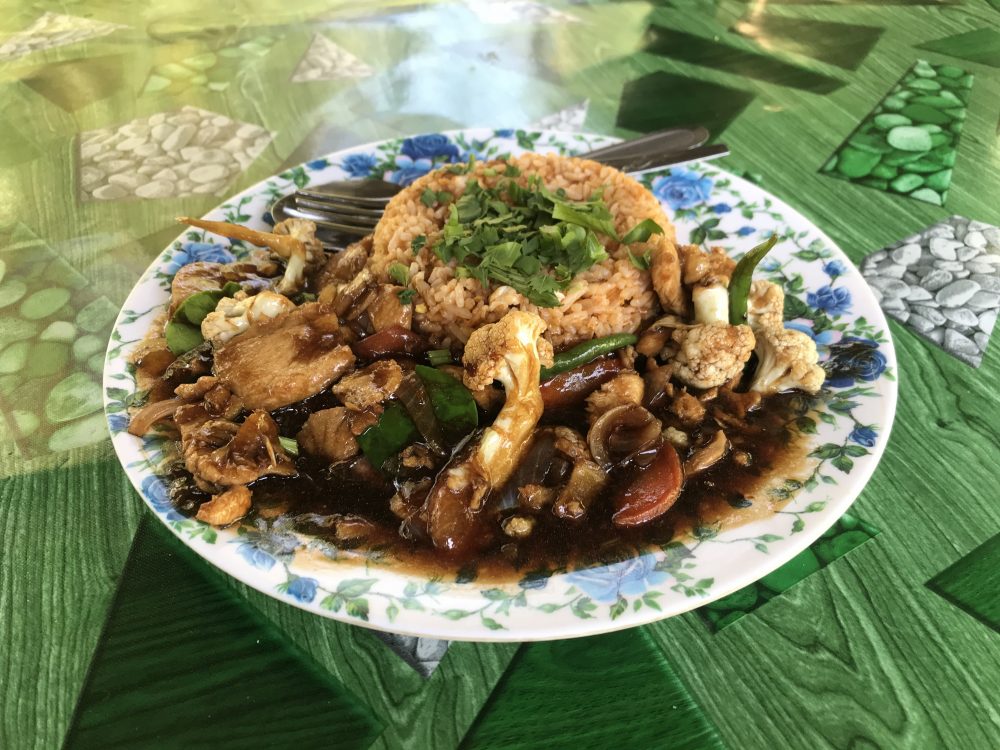 Nasi means fry, goreng means rice, so it's a Malaysian style fried rice. After brunch I went across this bridge and got into Oriental land.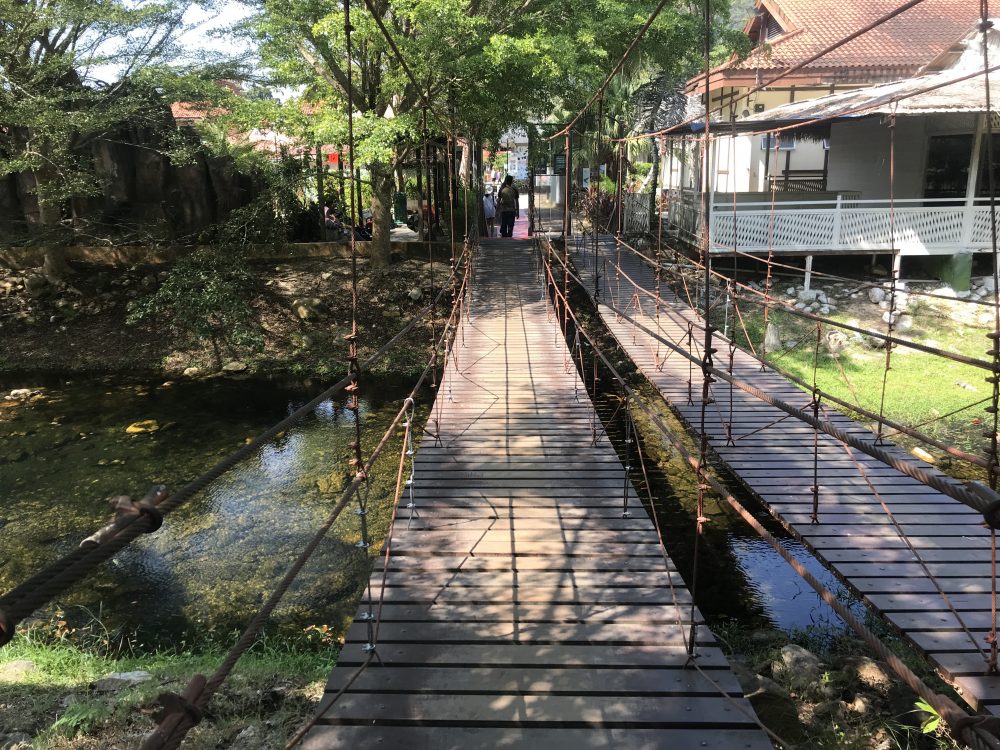 View from the bridge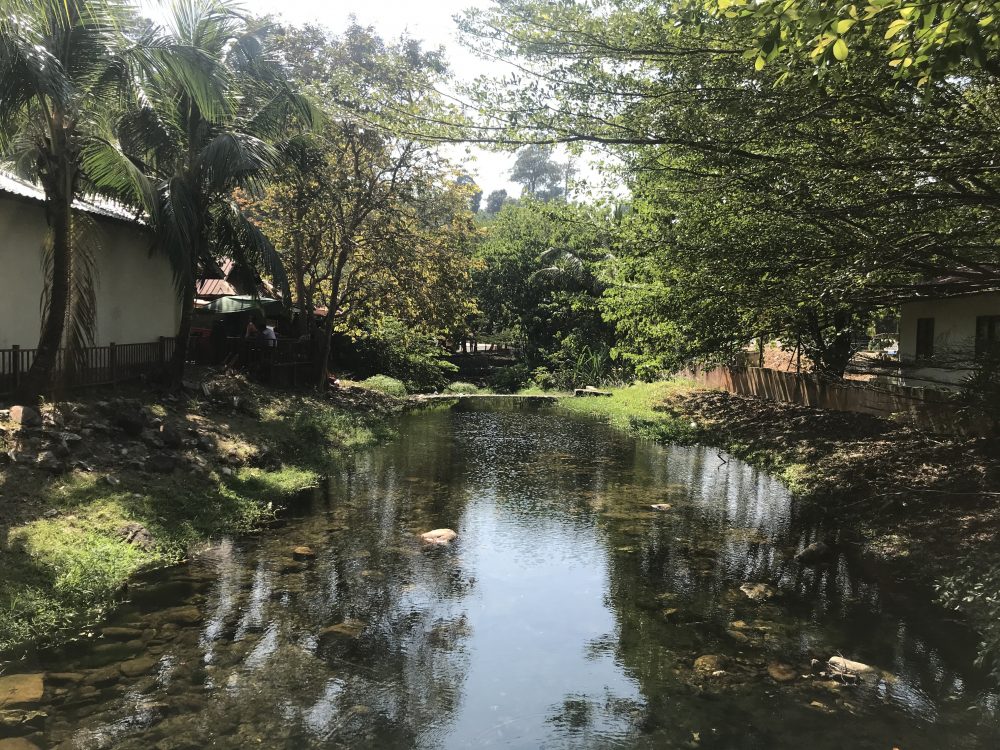 There was a play ground for children. Lots of people would visit this place every weekend, must be good for children to play around here.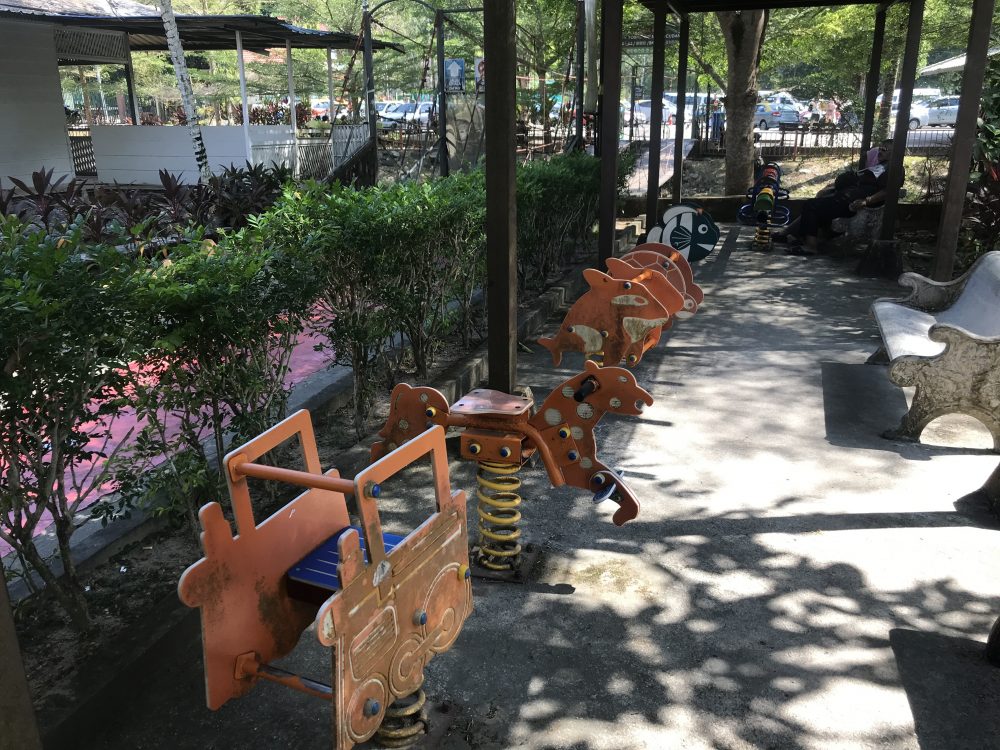 There was nobody since it's Friday daytime..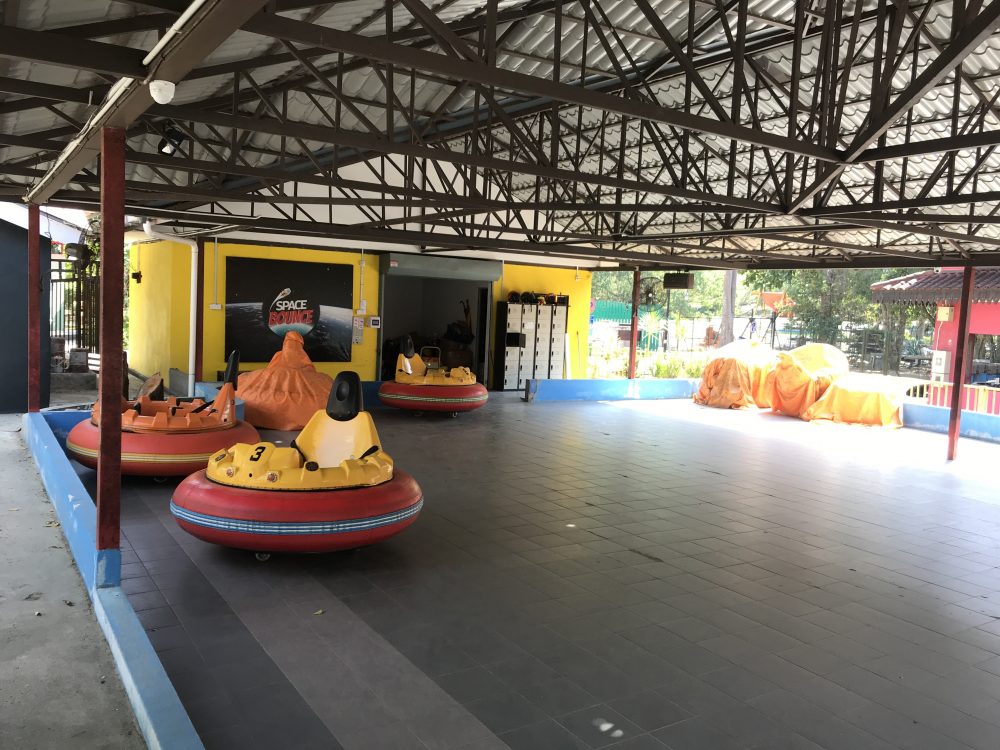 Seems it's called Space Bounce. 10 RM((about 2.5 US dollars) per person.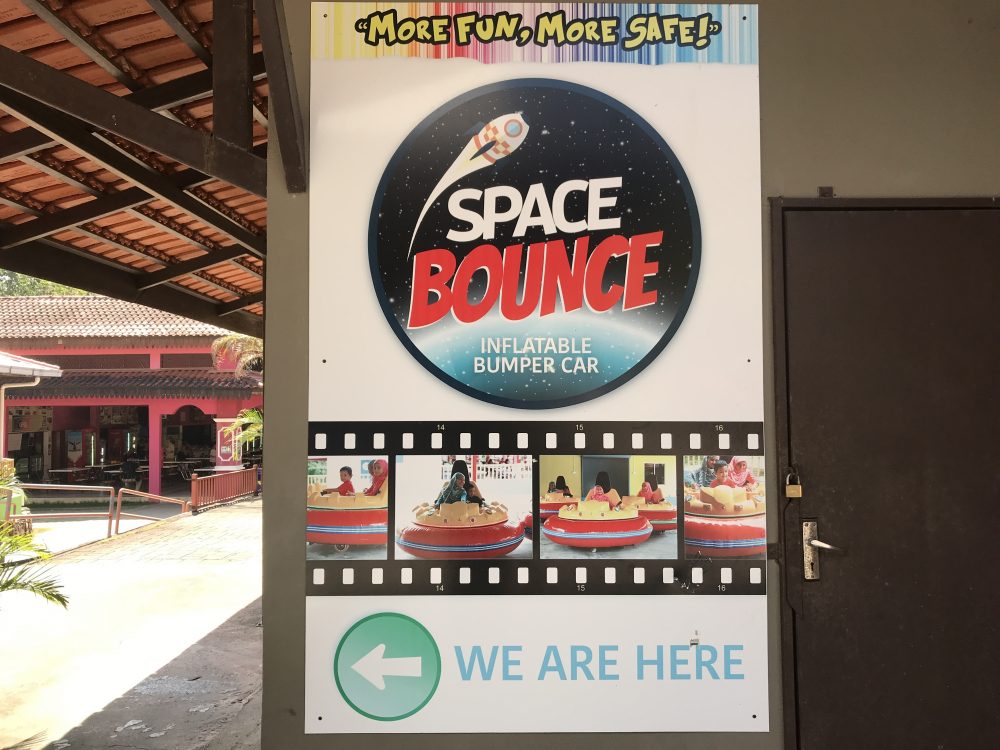 Looks fun 🙂 Just a poster picture on the wall.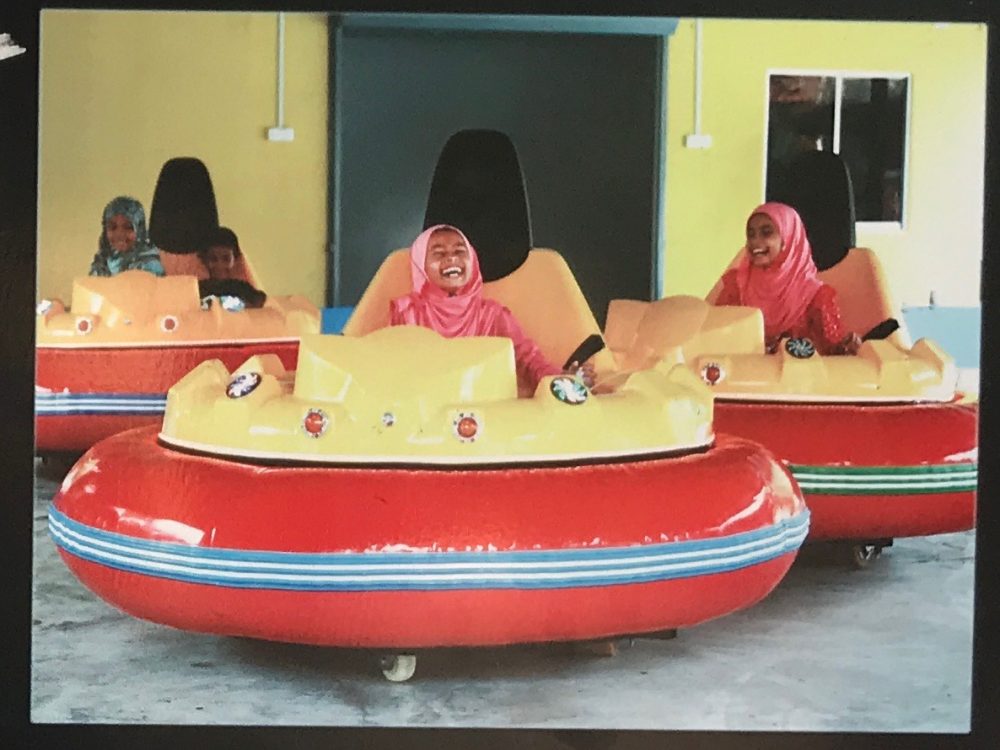 It was all like this in the premise of Oriental land. Good to feel the time to flow slowly and peacefully.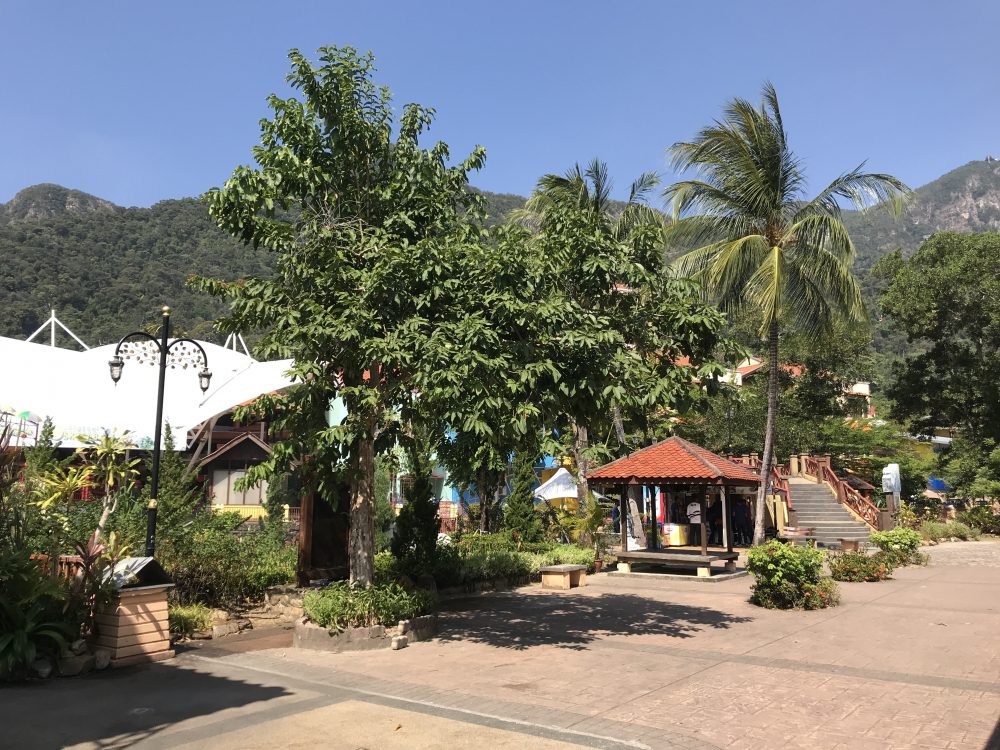 I didn't expect to see such a pond before riding a cable car so I could doubly enjoy this place. There were a lot of fish in here.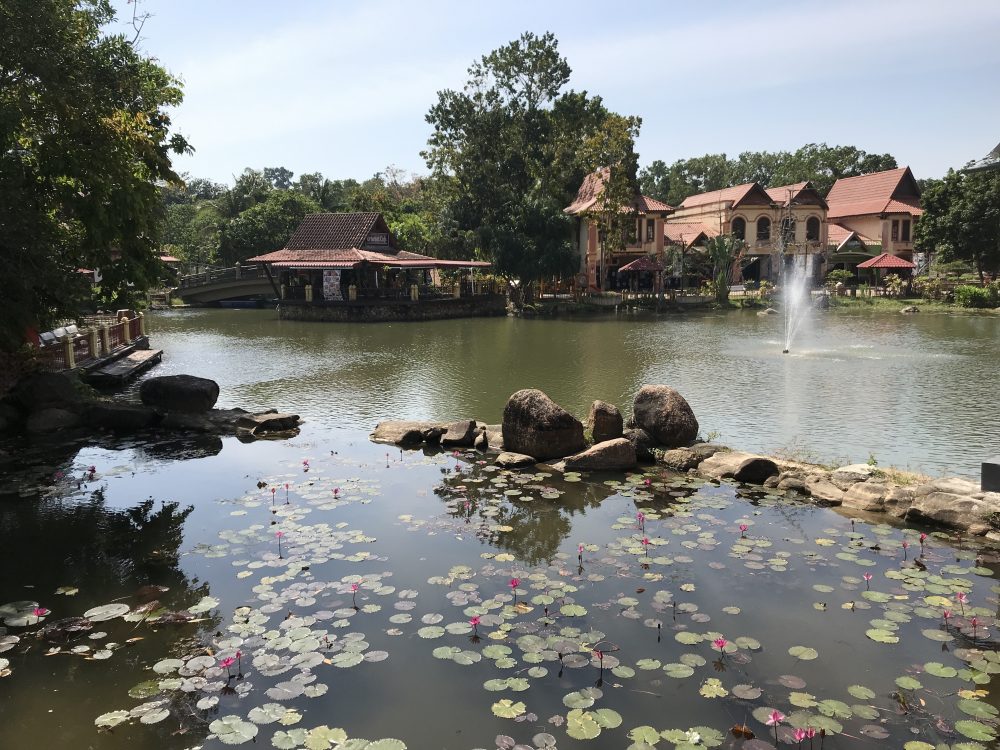 Going across this bridge, I found a cable car ticket counter.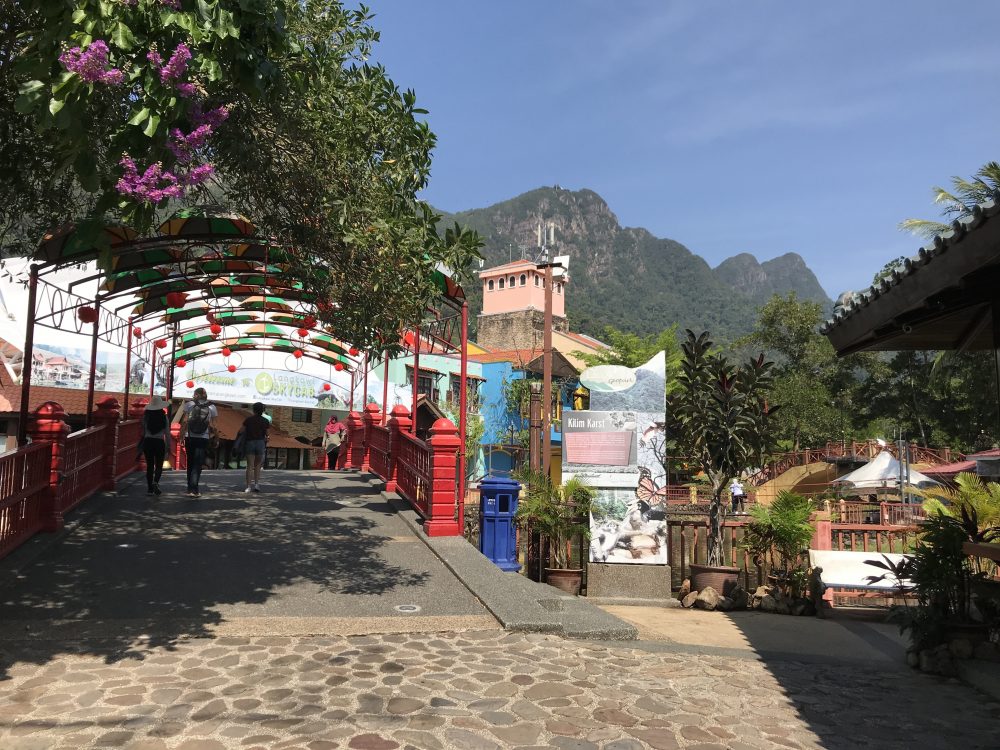 Colourful parasols welcome visitors above the bridge.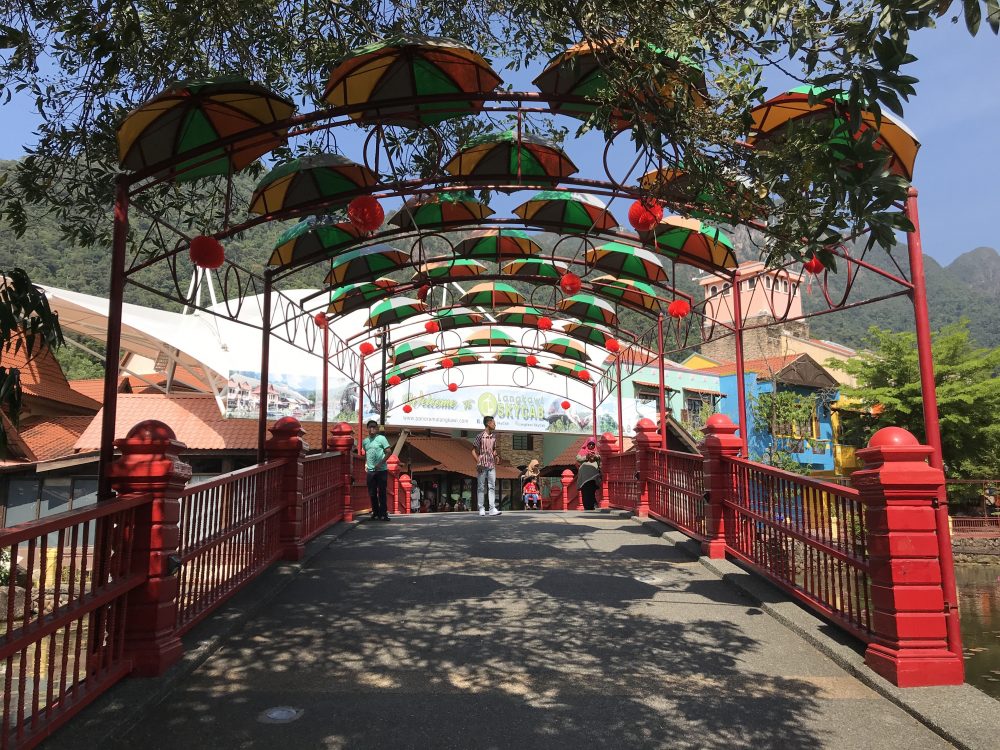 I like them.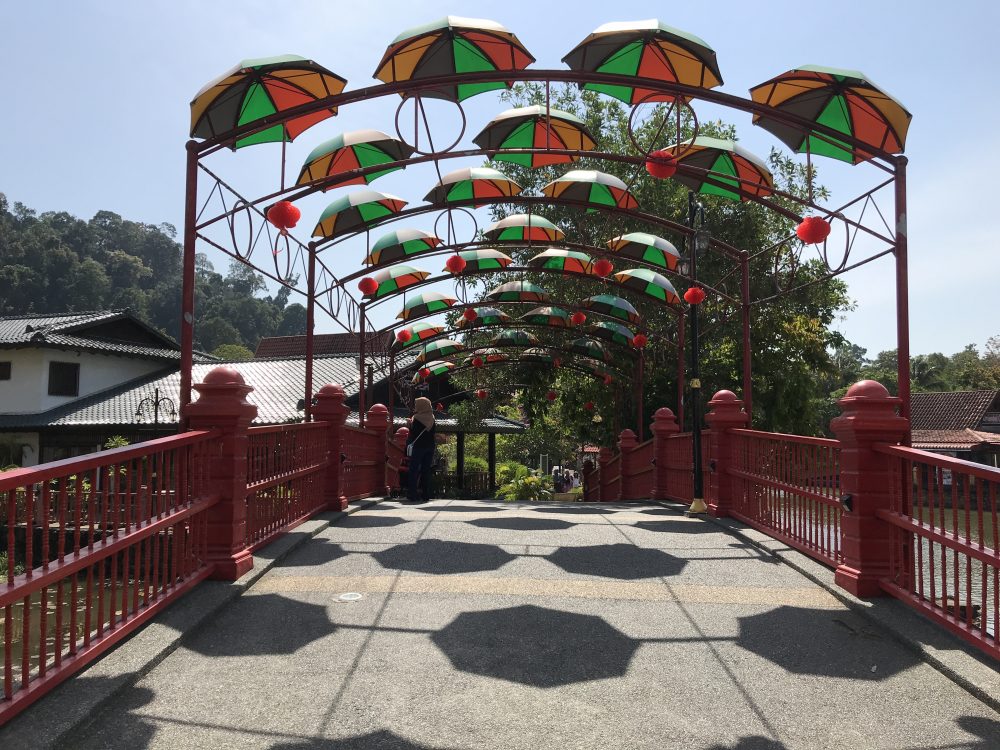 View from the parasol bridge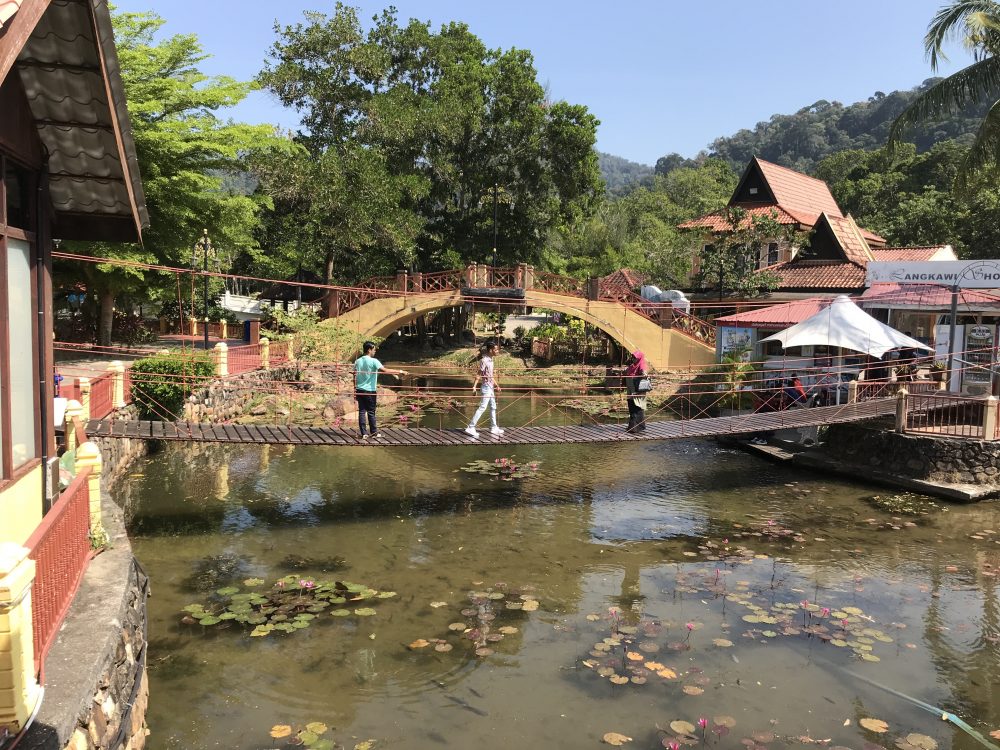 Going ahead further..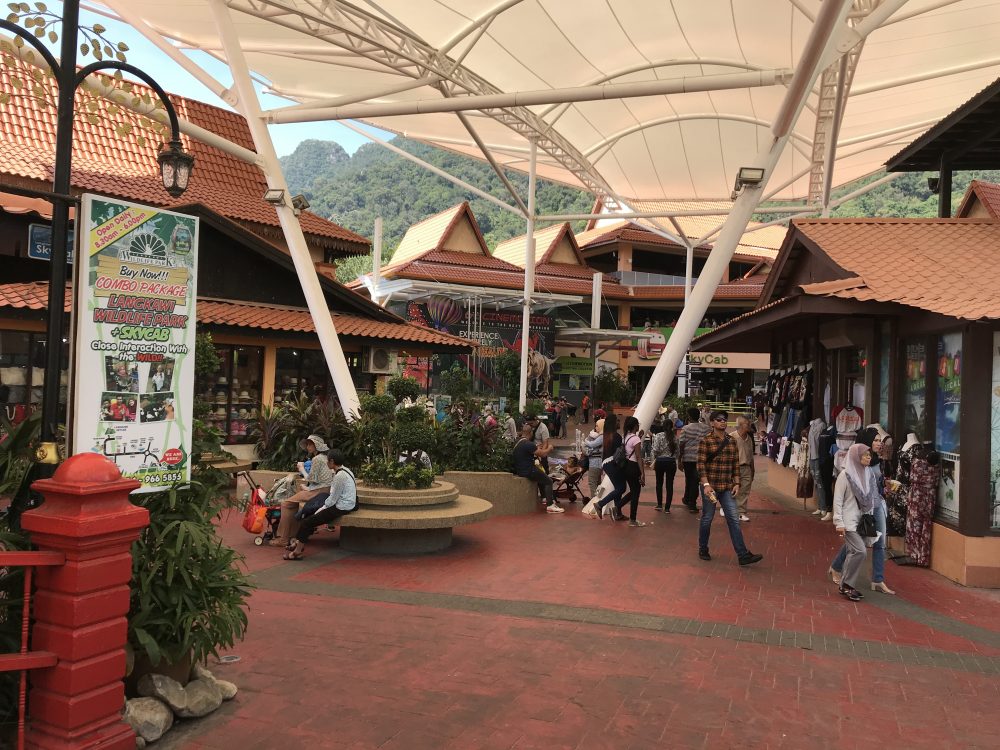 Bikes and mini cars for renting out.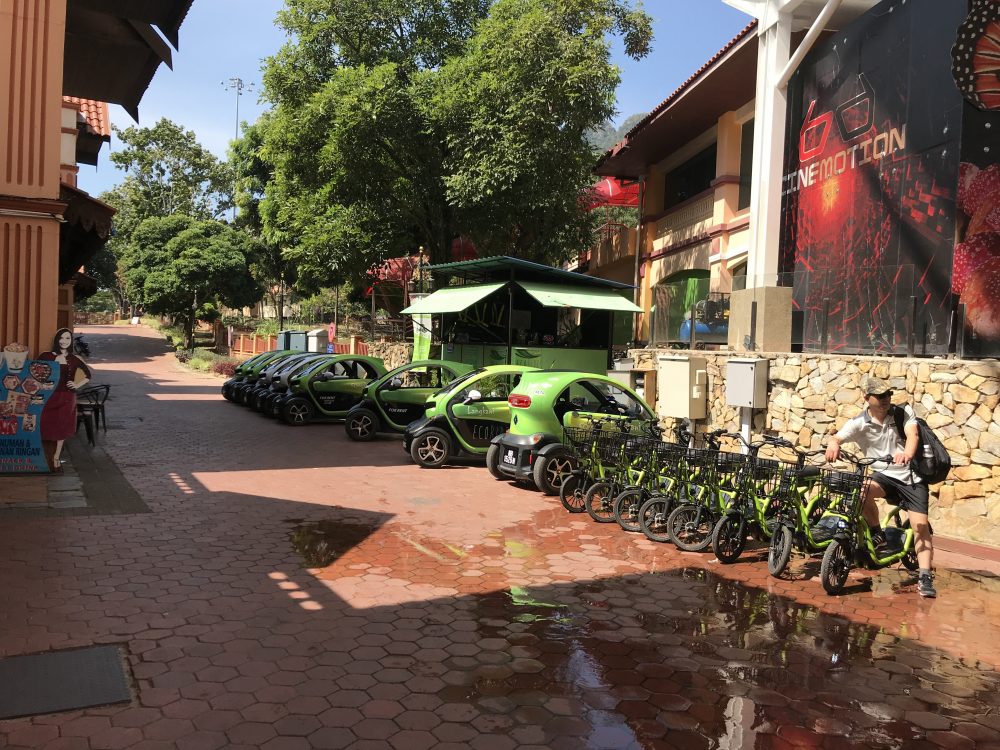 Finally the cable car, it's called Sky Cab here.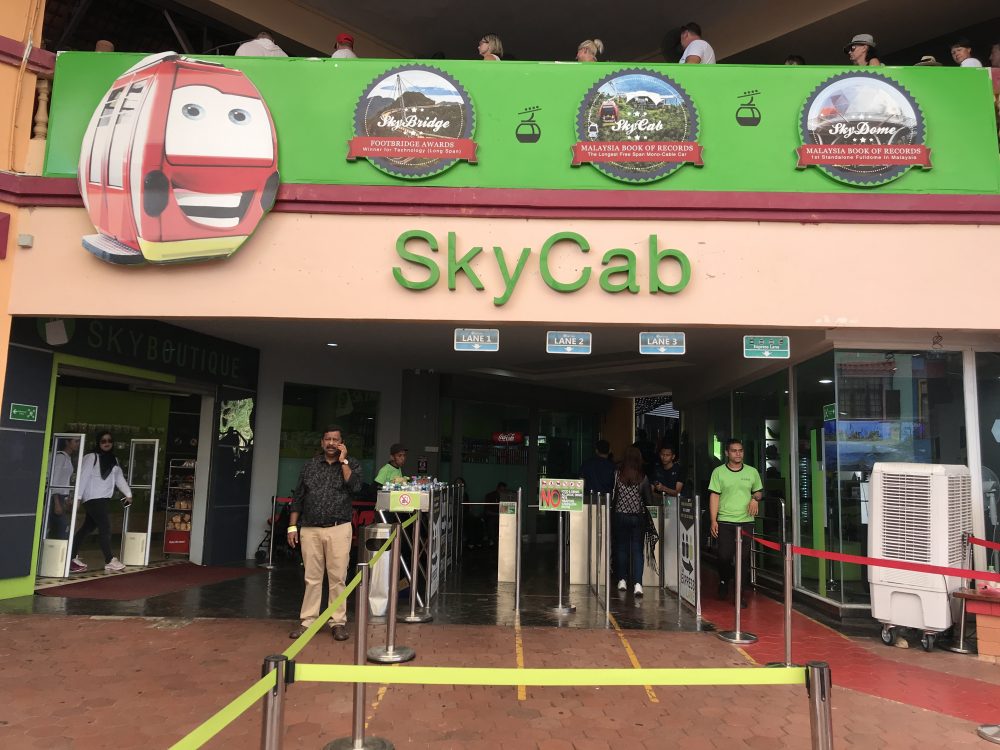 Sky cab goes up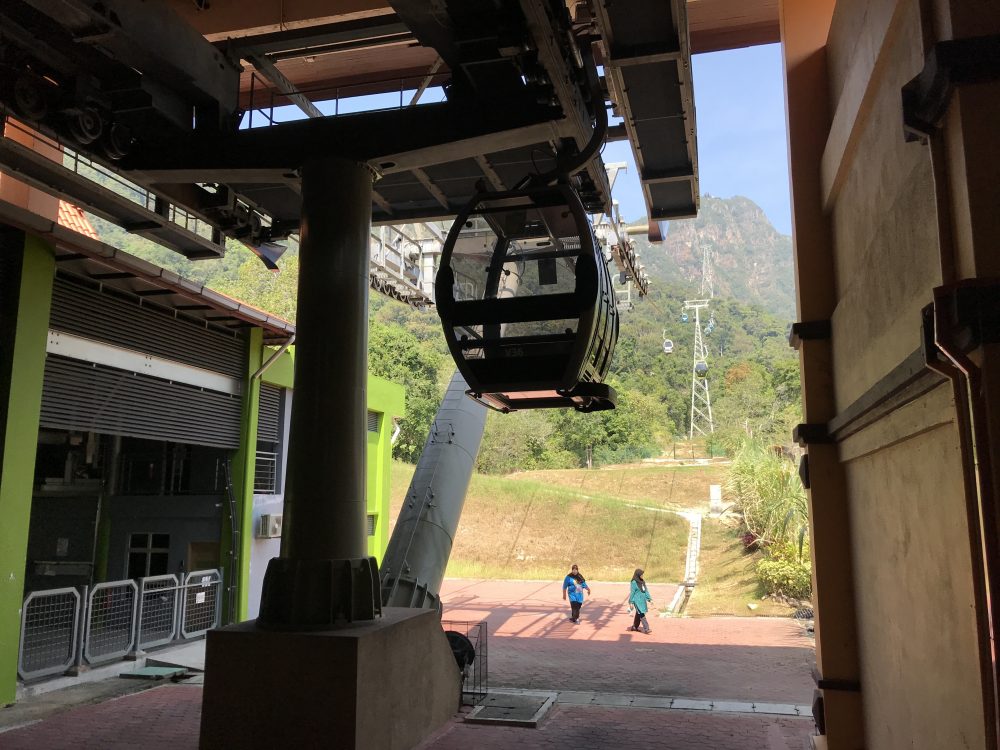 Everybody enjoys the view from the car..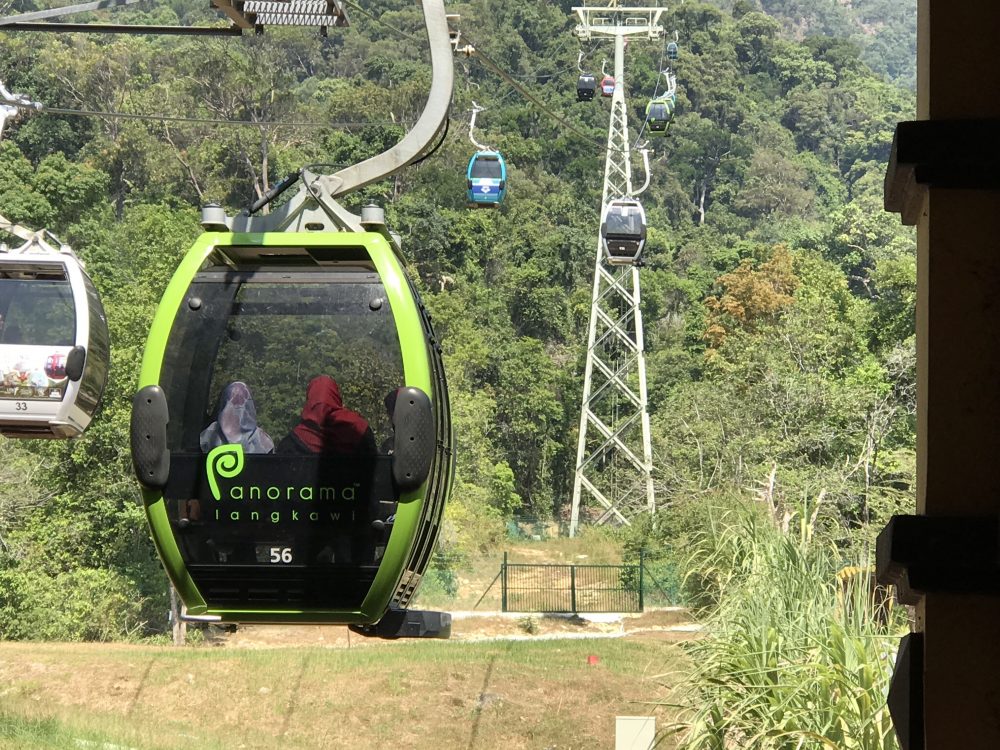 My turn, the cab finally came to pick me up..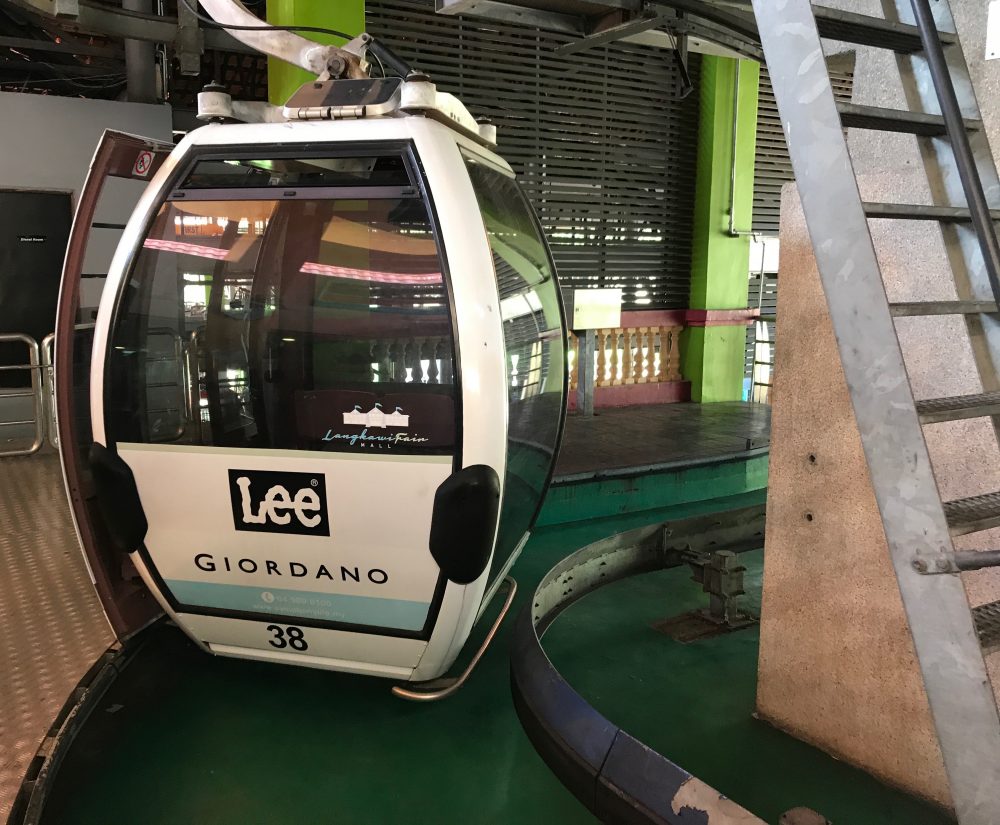 View from the car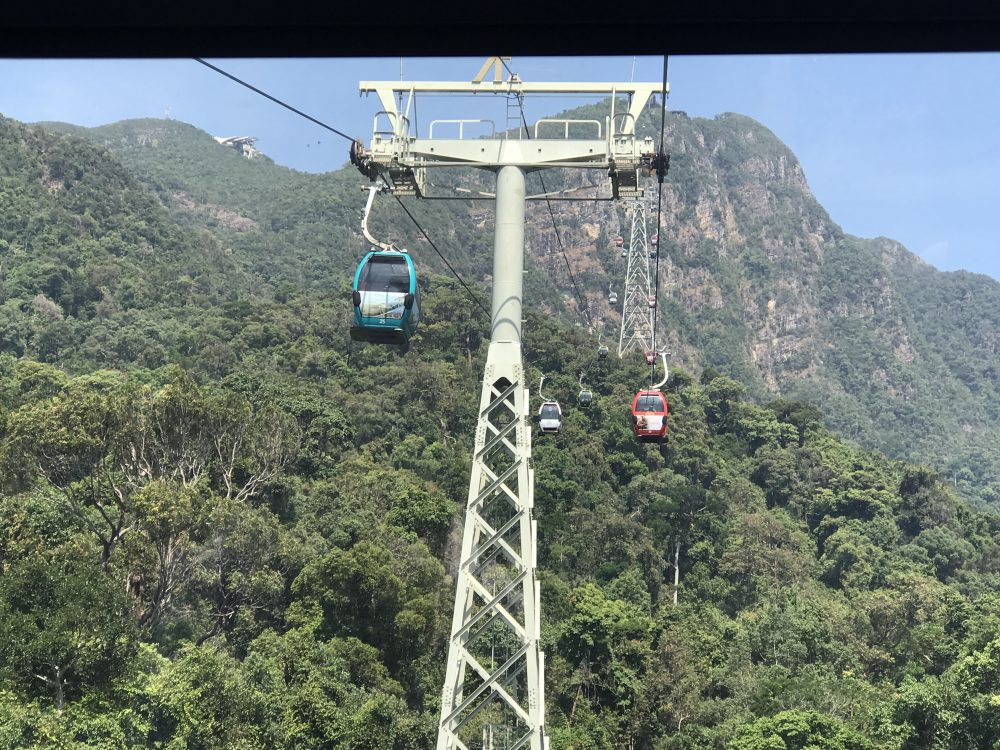 It was a bit thrilling ride as it was a windy day and the car was unstable in the air.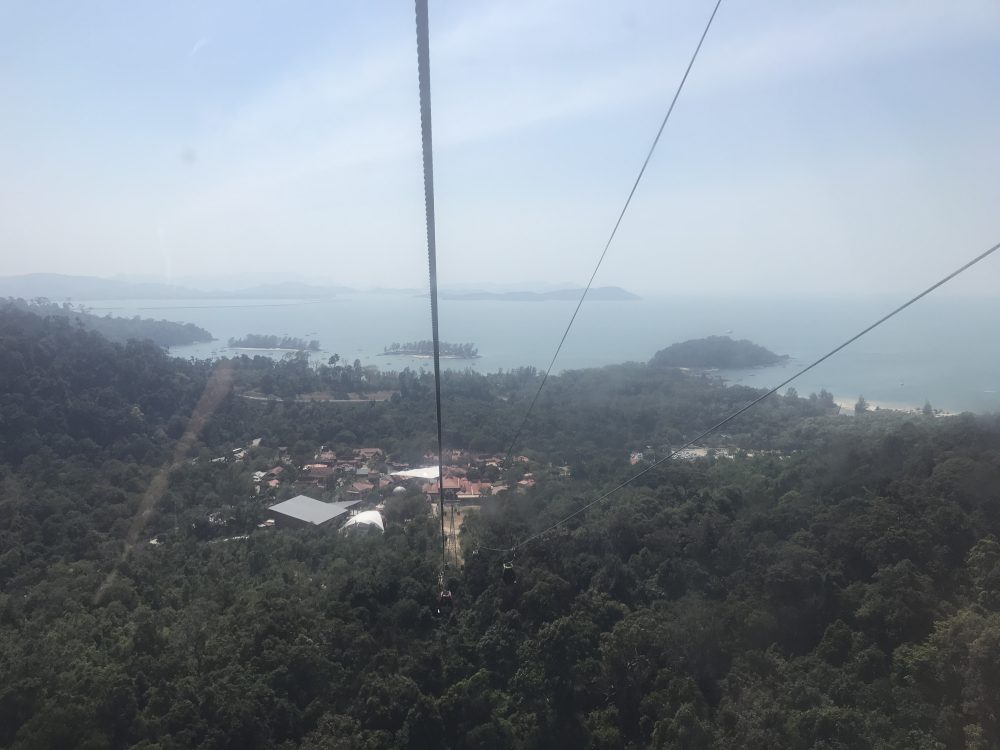 Got out of the car and the first view point.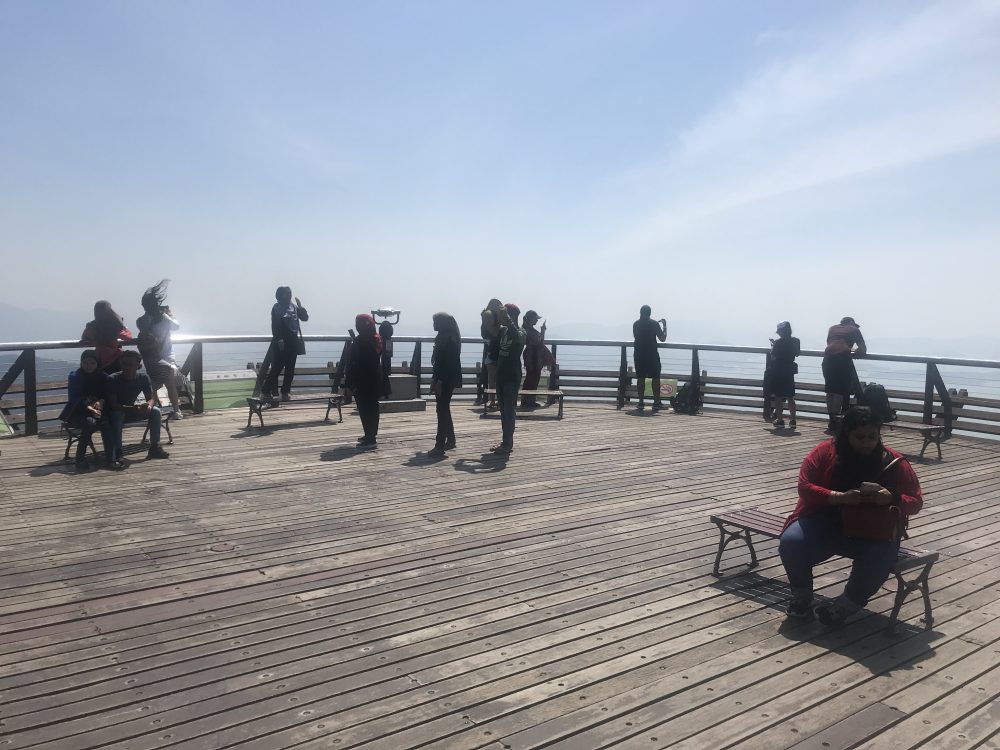 Totally unblocked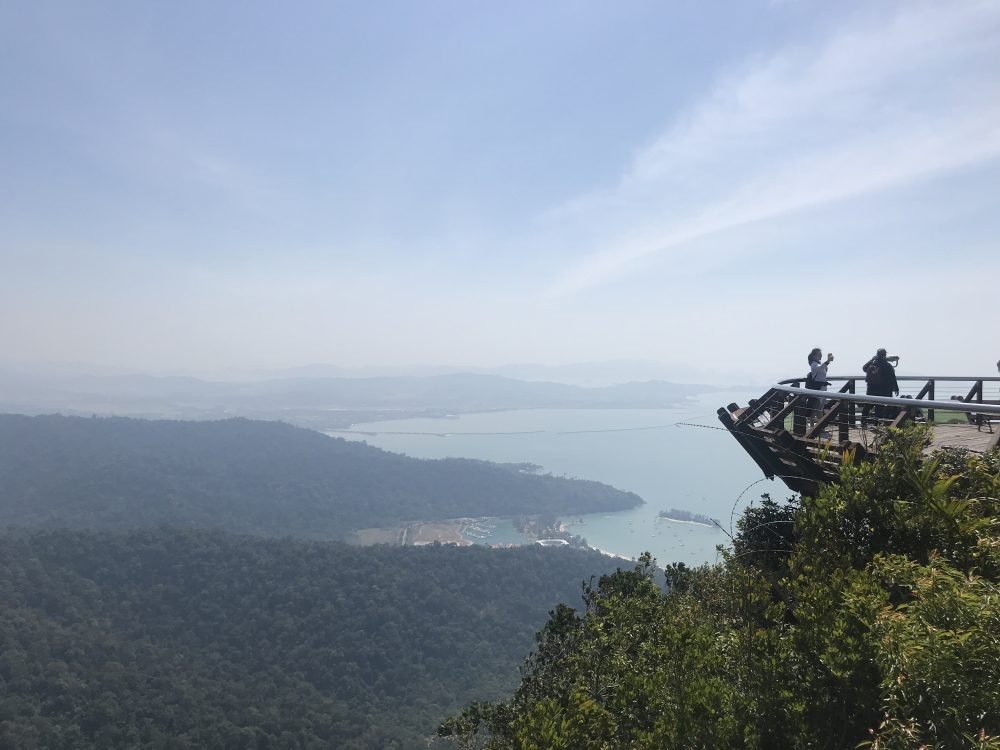 Nice view and air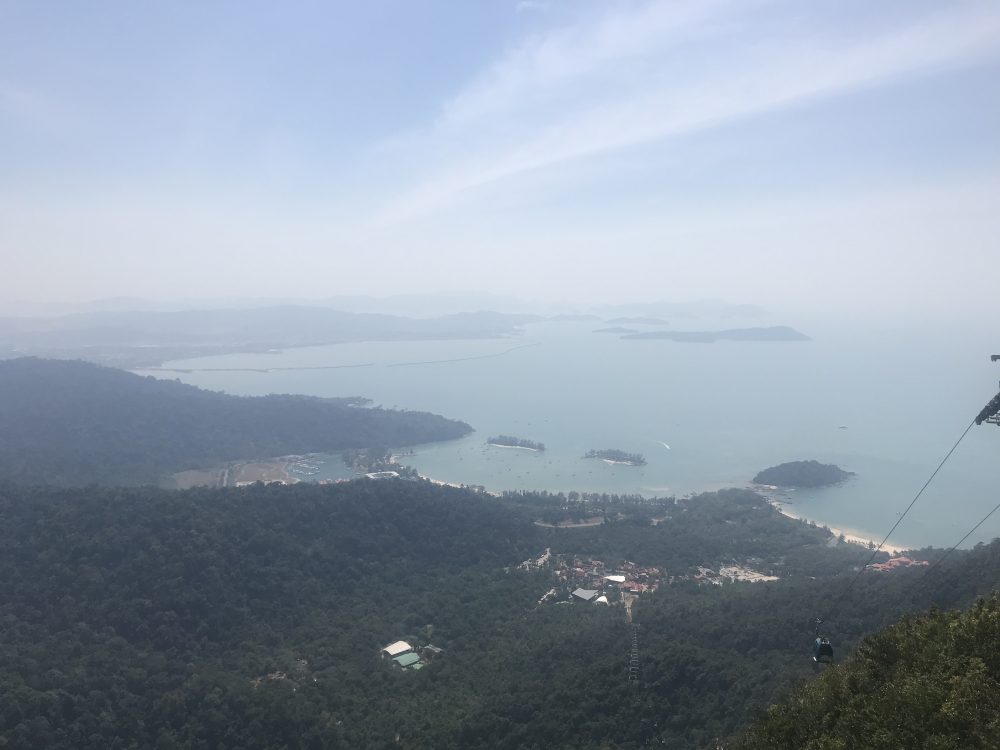 Hills and the sea, that's enough to wash my mind, it takes me away.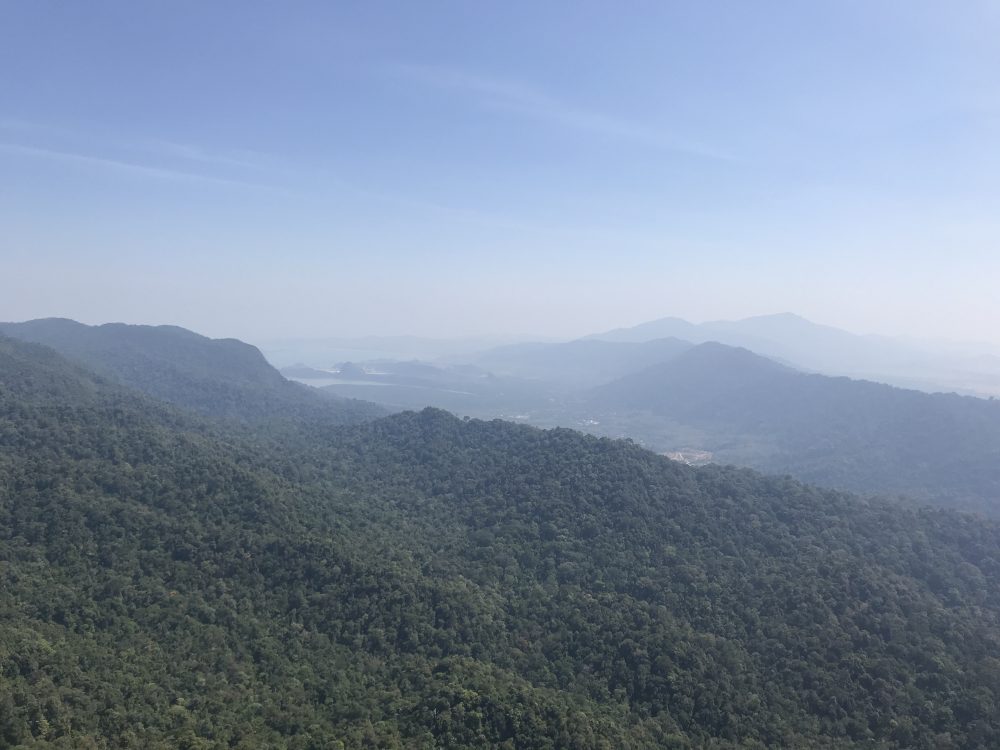 And I moved to Sky bridge.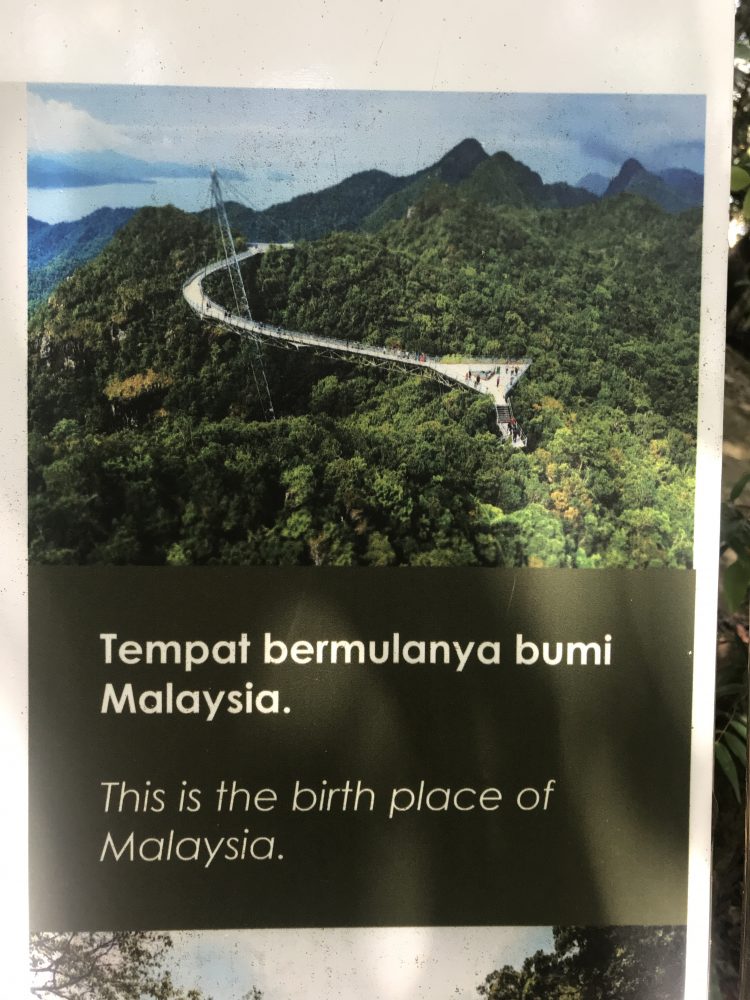 This sky bridge was the most intriguing place for me when I was browsing tourism articles.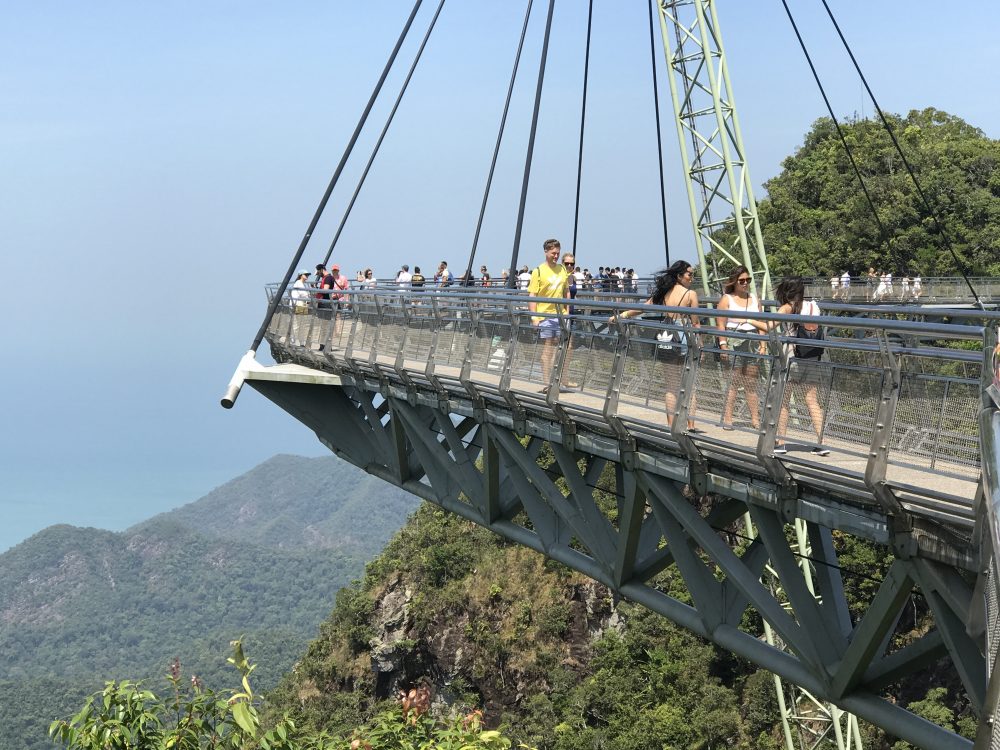 I scare high points but I love such places, too. Two opposite sides meet in my mind and I can enjoy high places like this at all. Such inconsistency sometimes gives me good time.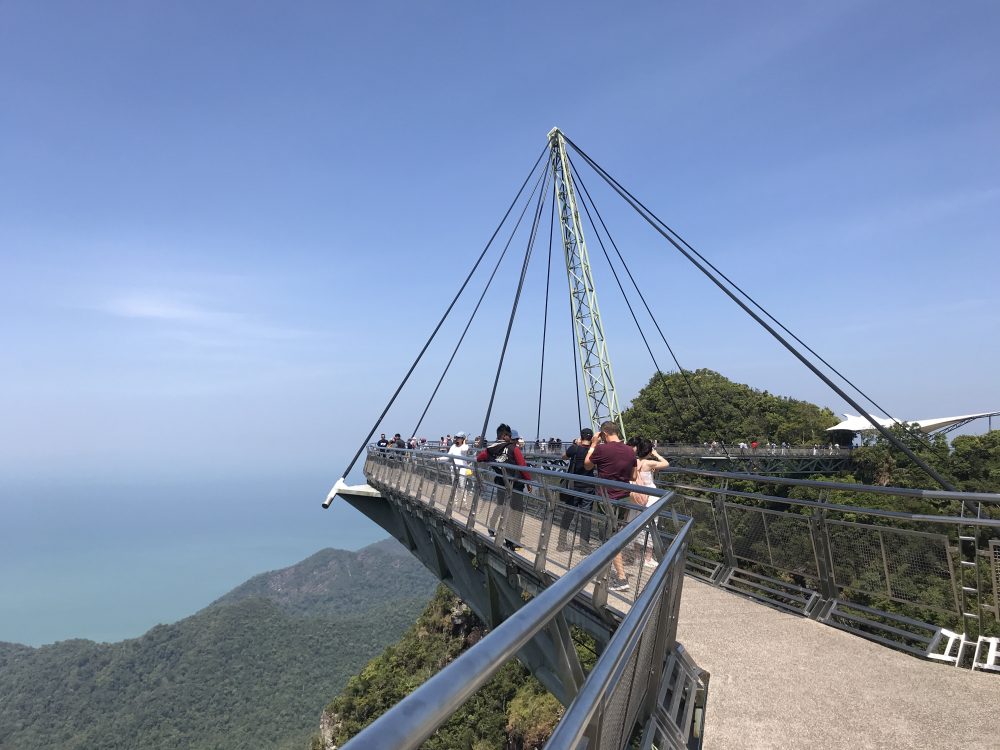 View from the sky bridge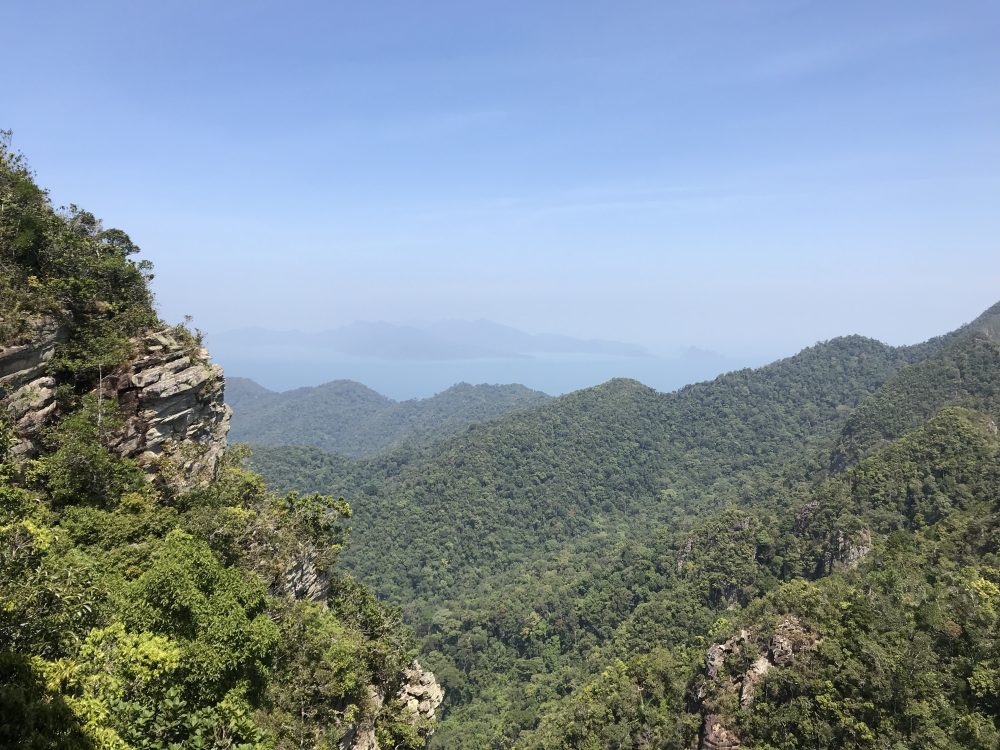 Seeing sky, see, mountain, it's nothing much but just a fundamental thing. Still, such a fundamental thing could be the one what we really looking for.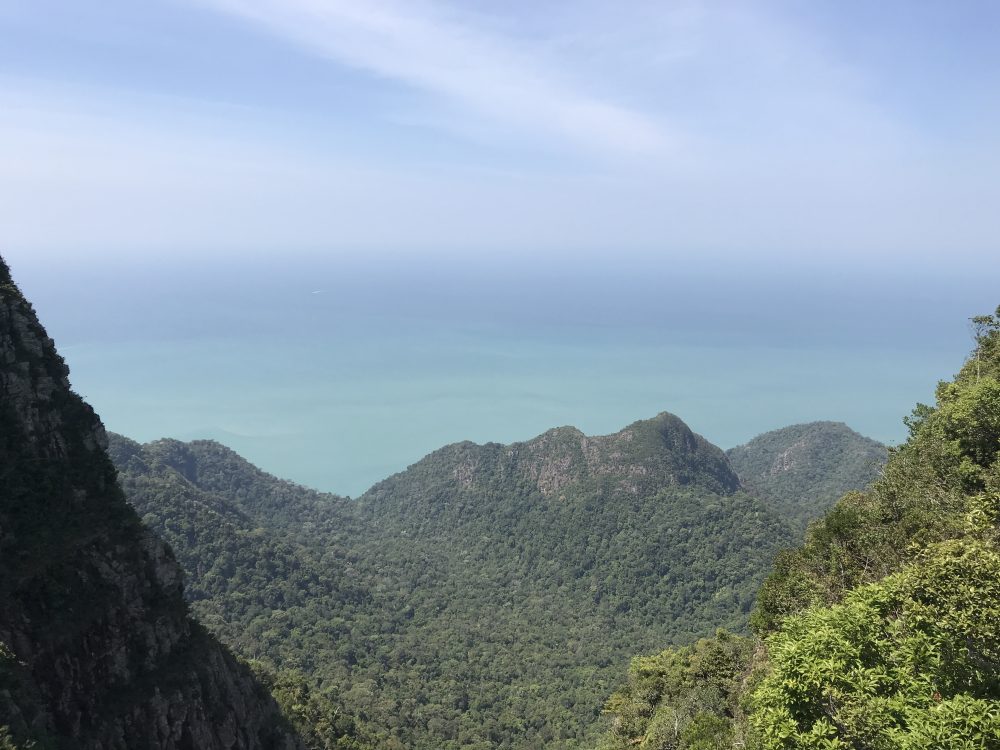 How far is it? Looks not too far but keeping my eyes look into distance makes my mind afresh.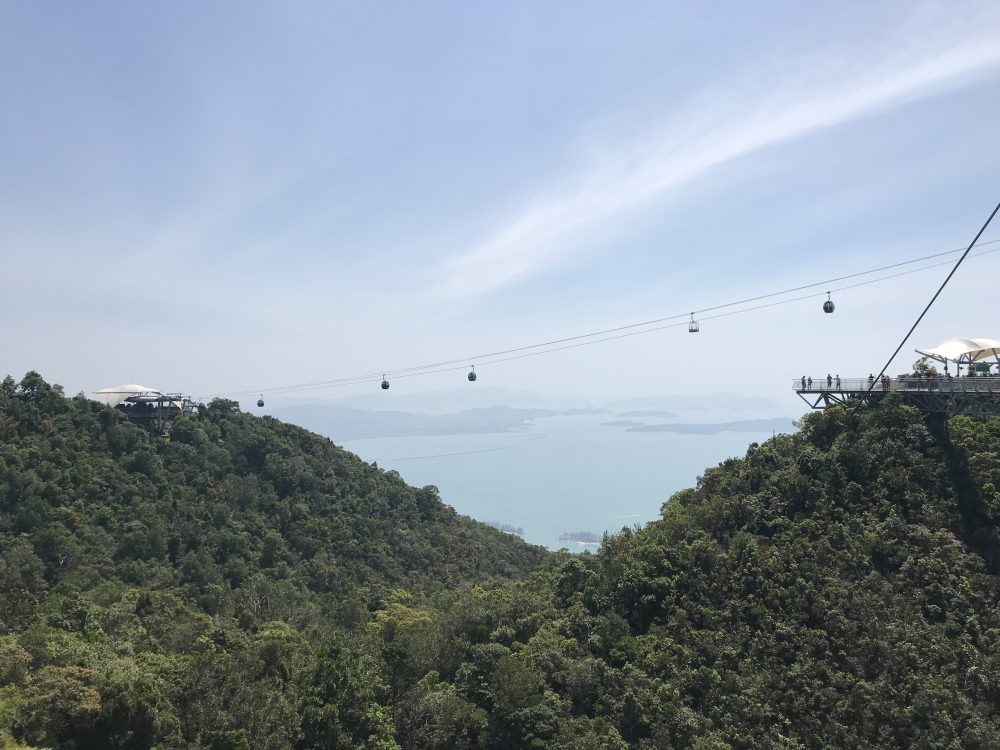 You can take off your shoes and sit on this transparent floor but I found some scratches and clacks on it.. Nothing can be 100% sure in this world, haha.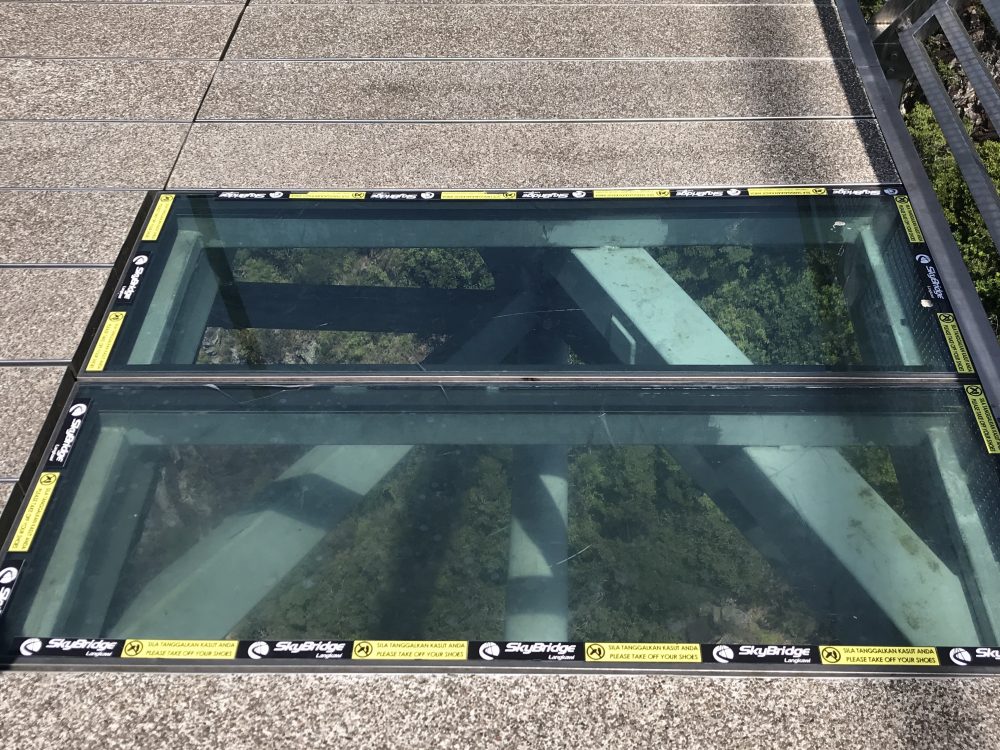 I walked a similar sky walk way in Singapore lately. I like sky walking these days.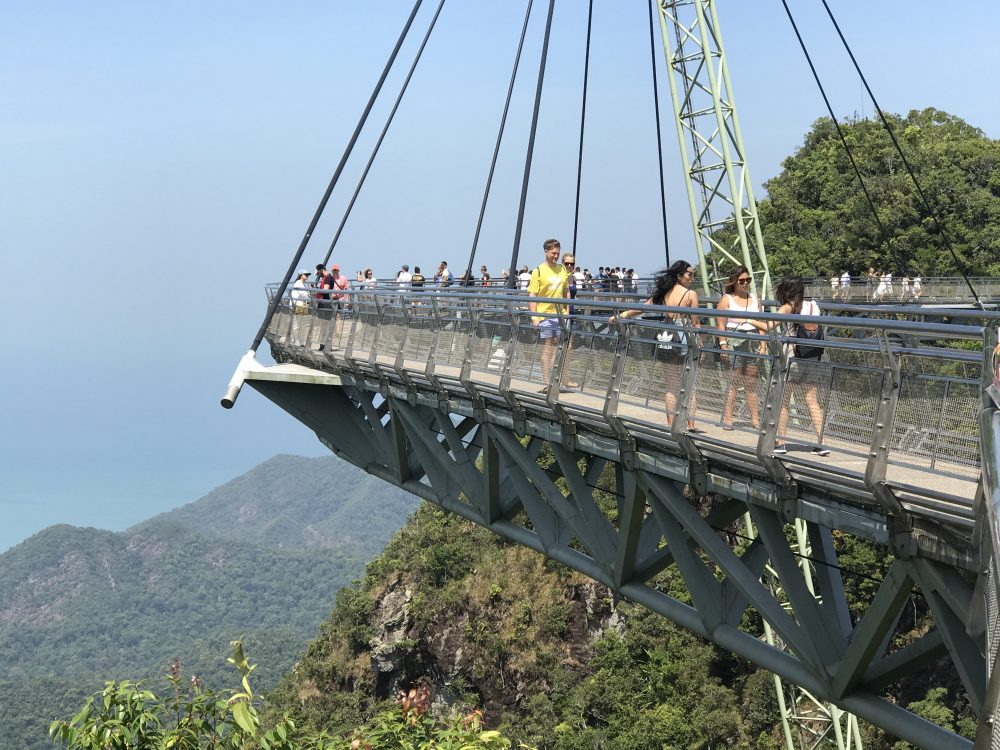 To reach this bridge, I had to walk through this way taking 5 mins.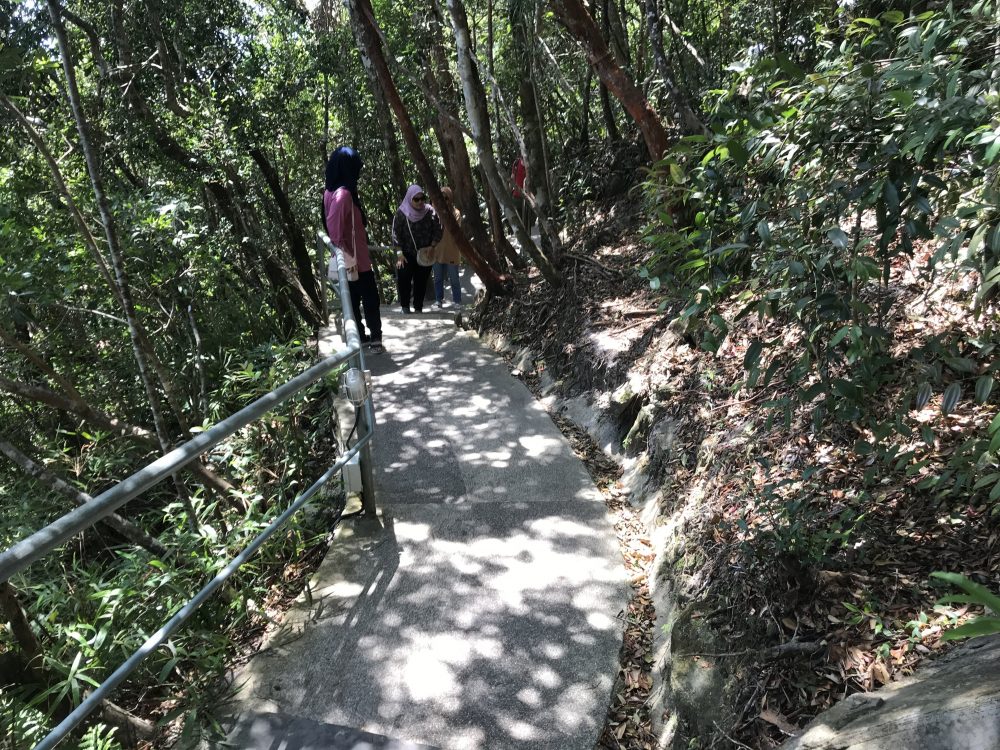 After the bridge, I reached the top of the hill.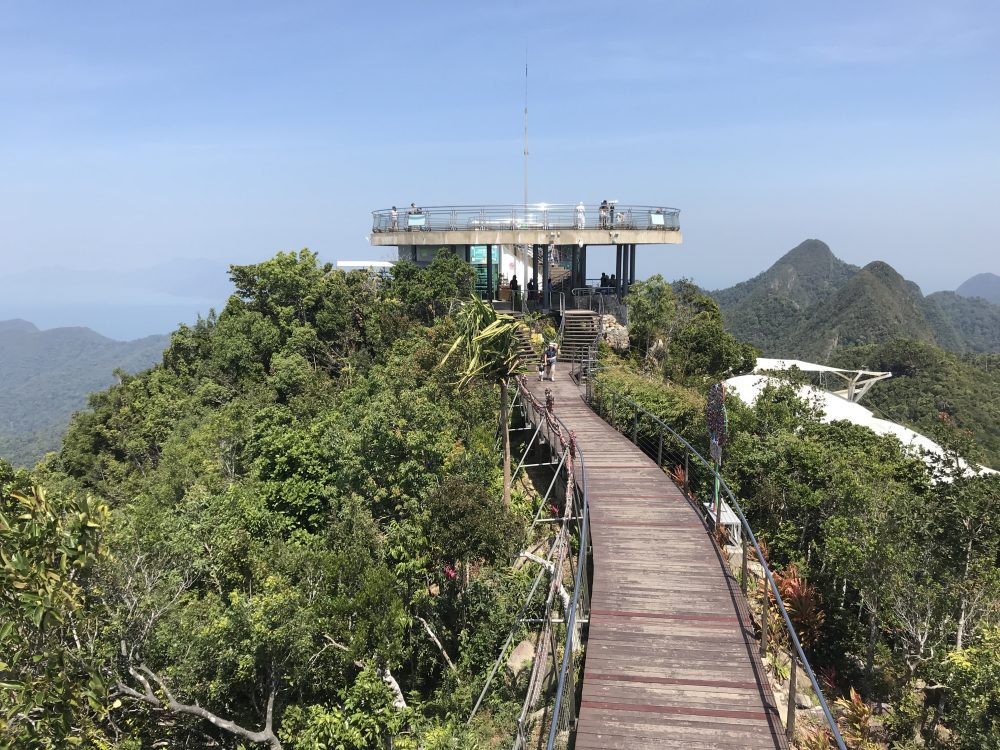 There were many love keys to pray for eternal love for lovers. I also saw this in Penang, Malaysia.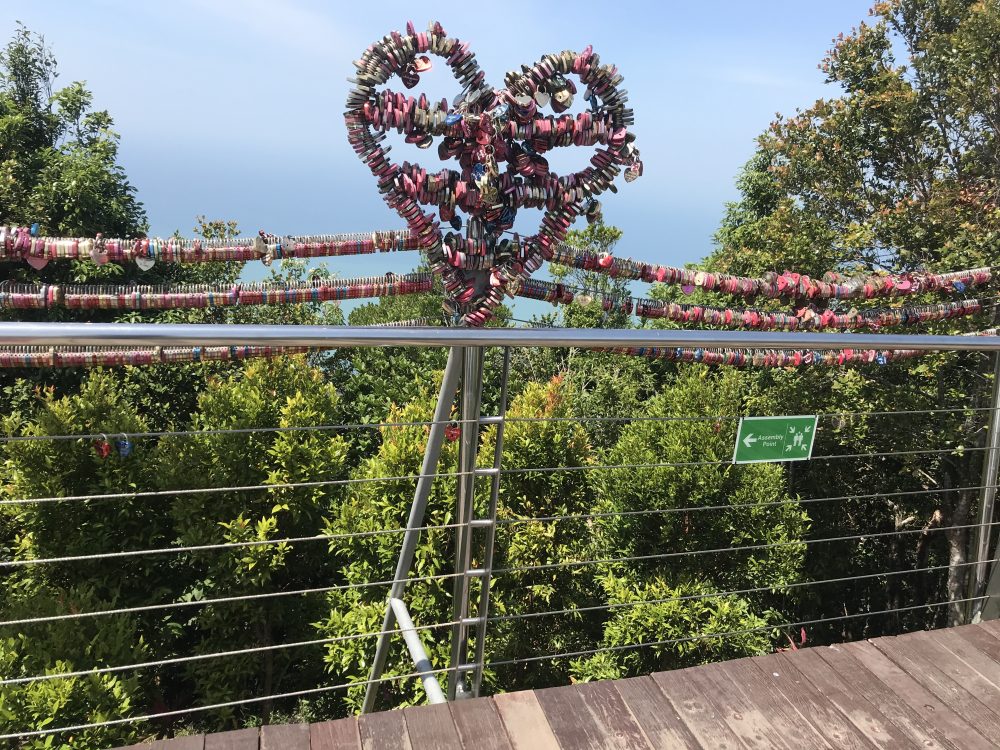 Hope they are still in love..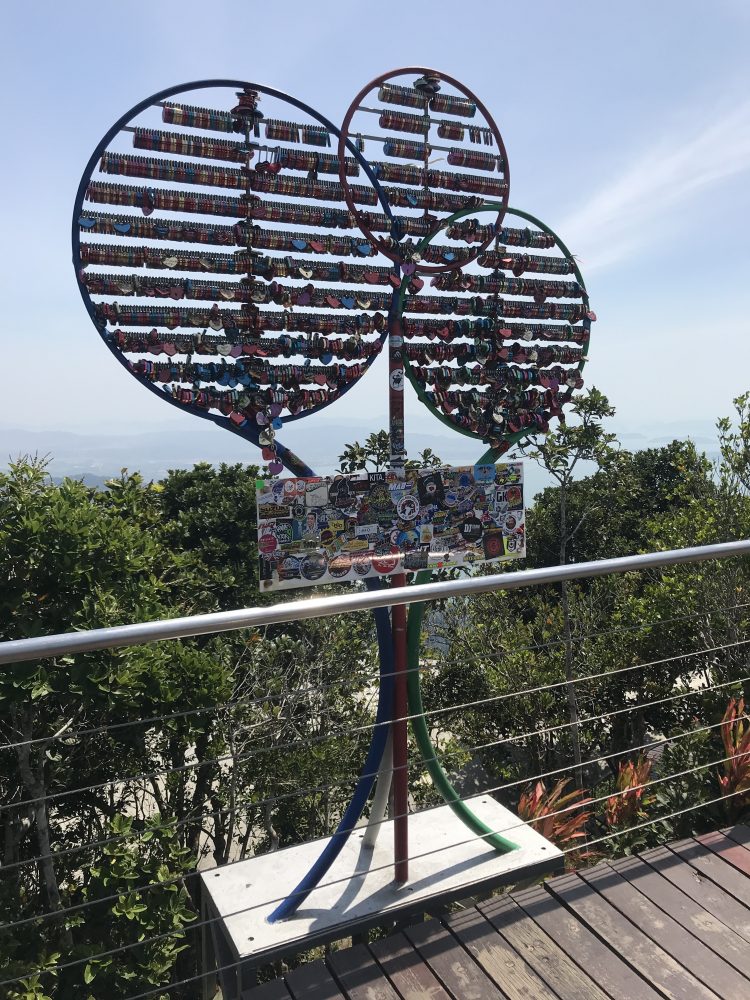 View from the top of the hill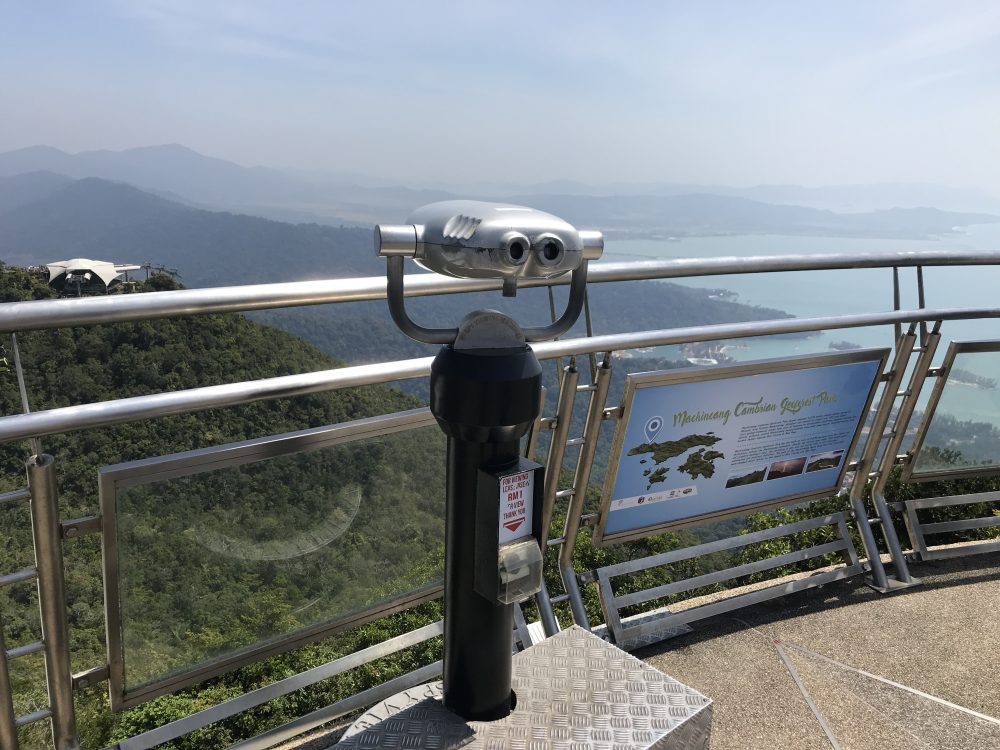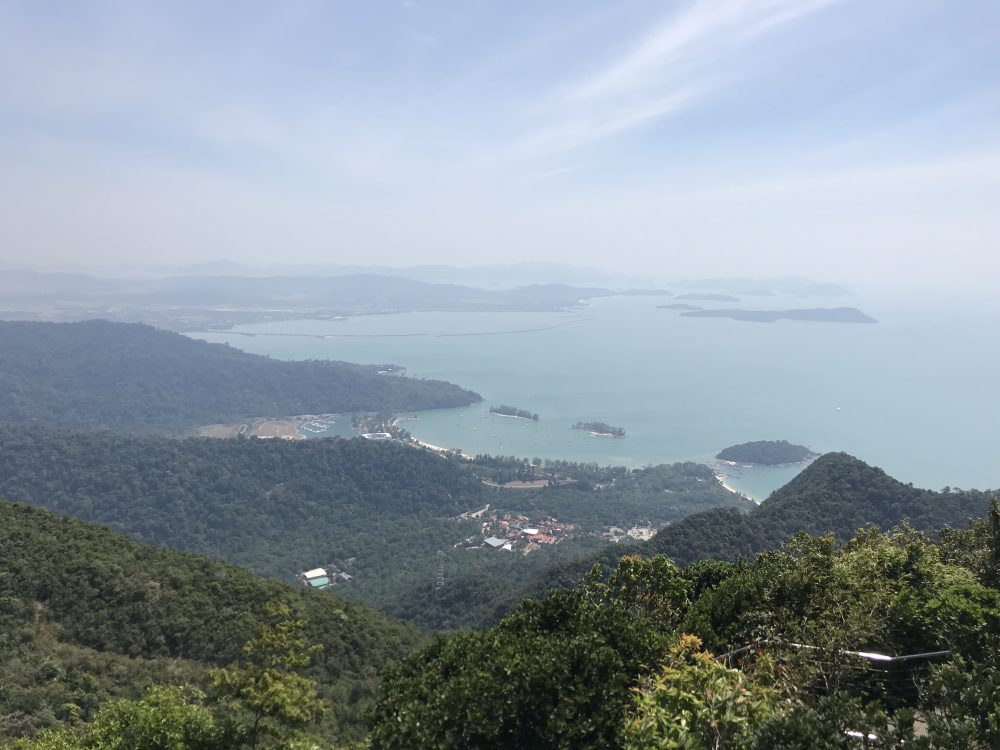 After that, I went down by sky cab.
View from the sky cab, it was nice again..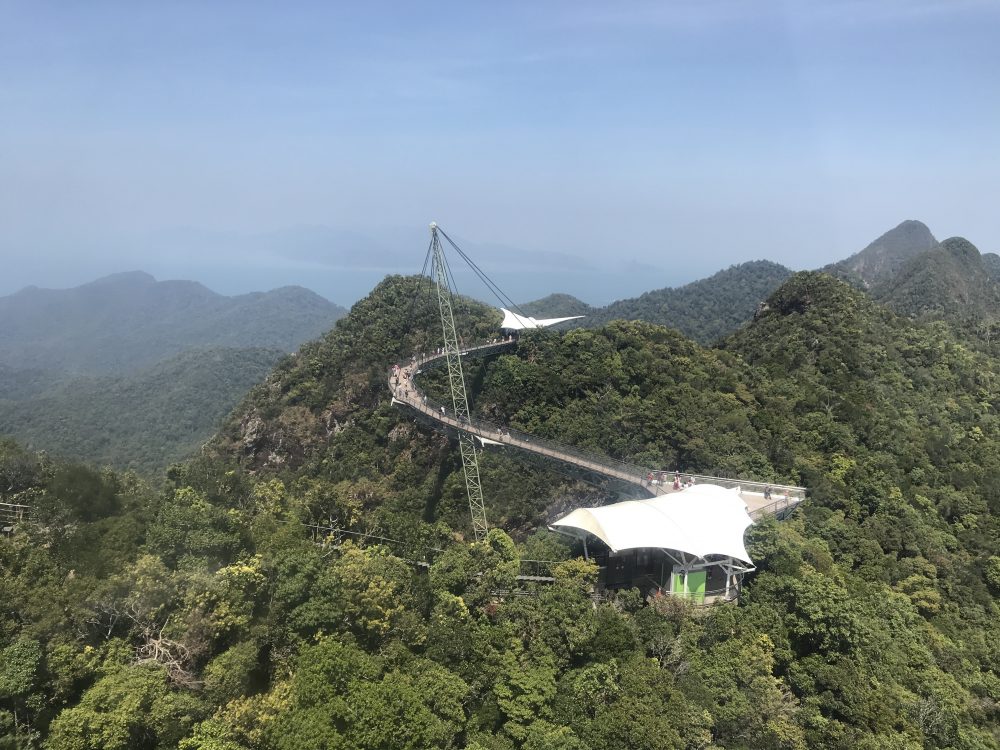 How nice it is, it looked nicer to see it far apart like this in a cable car than walking there.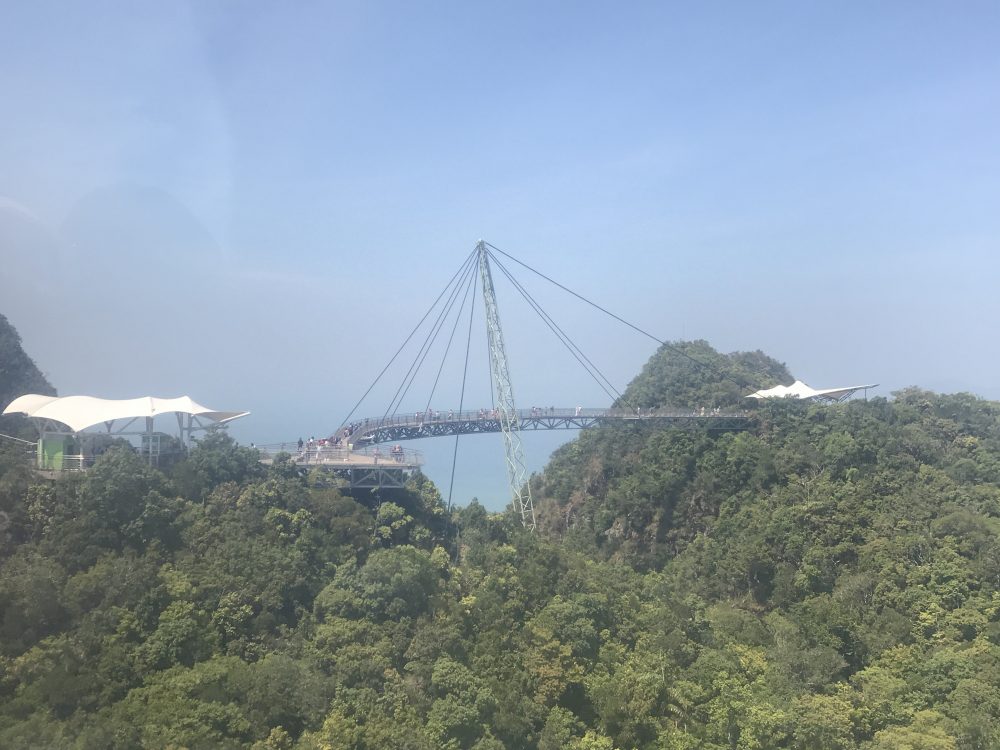 Lunch time at a food court.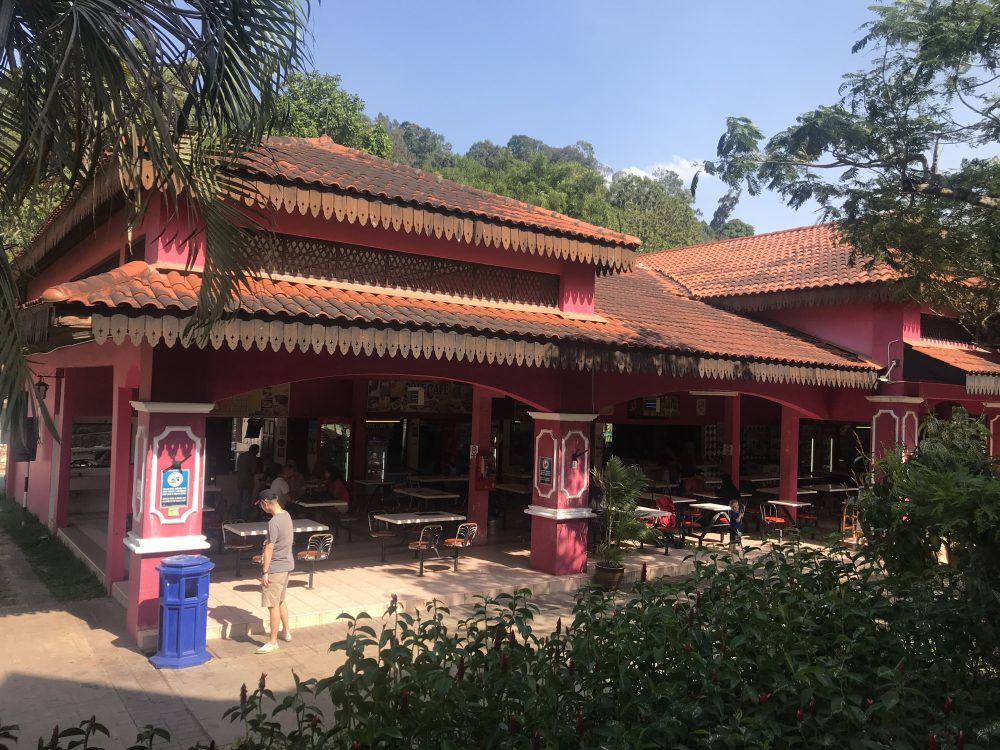 I had fried rice, tom yam soup, vanilla shake. Having something spicy and sweet together was good for feeling local life. I couldn't eat this soup without this sweet drink. It's incredibly spicy hot for me. Sometimes it is too much for me, haha.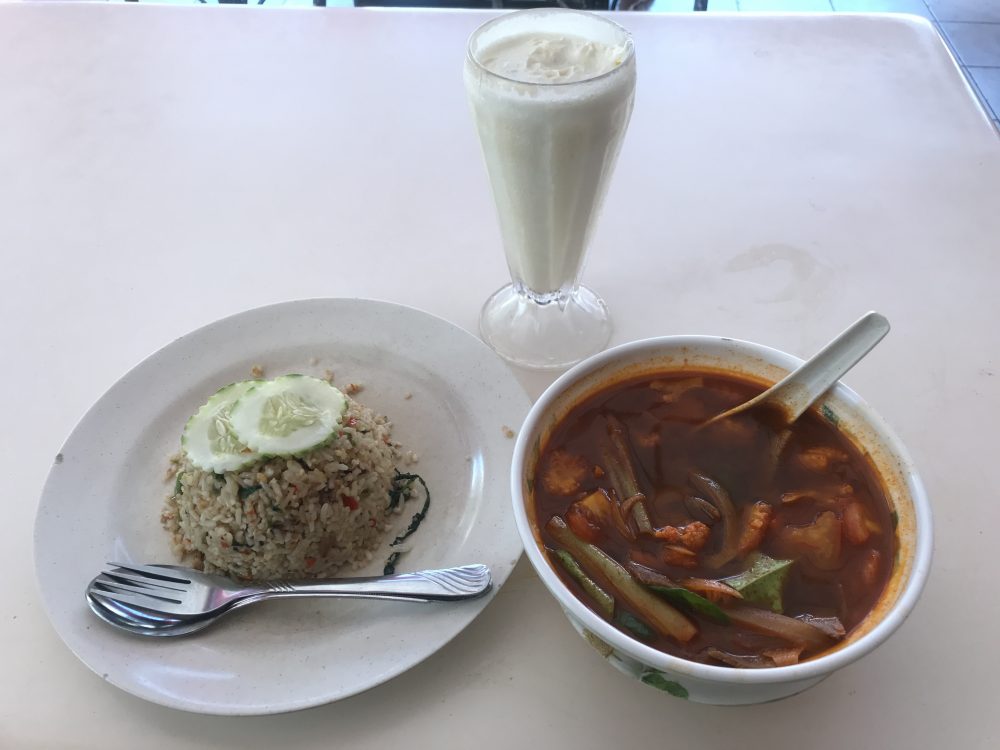 Refresh with a watermelon juice.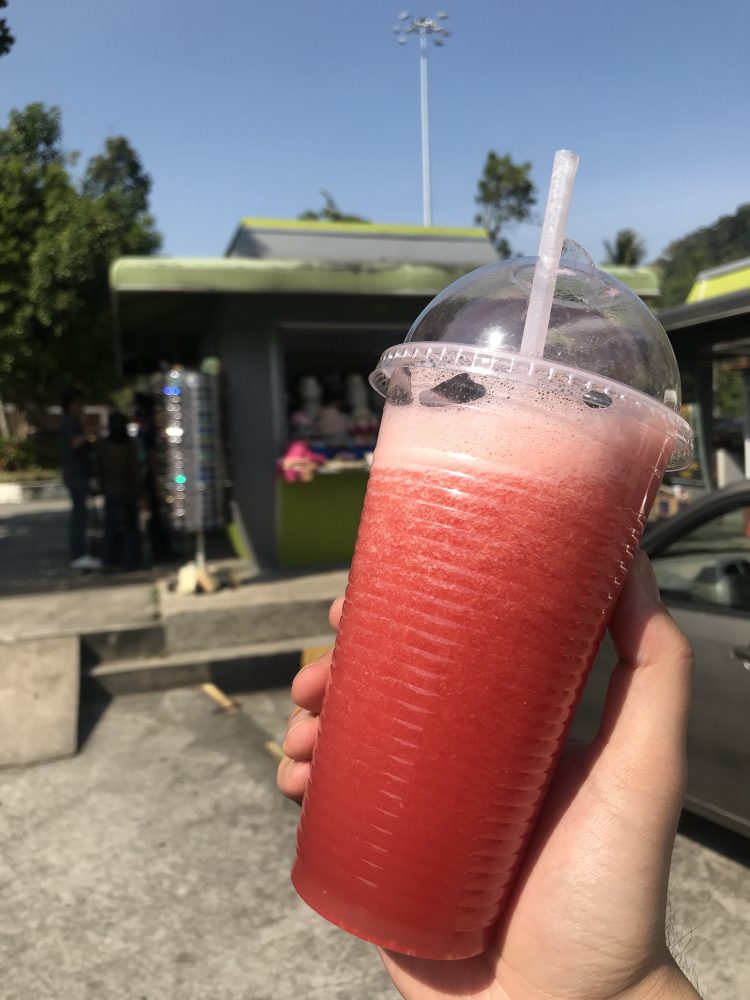 The woman at the drink shop asked me if she can add sugar and water so I asked not to but make it with double watermelon. A bit water needed to be added to mix it but tasted terrific. Watermelon juice can always be your best friend when you walk in such a hot southern island.
After that I left for a water fall in the place called Seven wells which was located just 15 mins walk.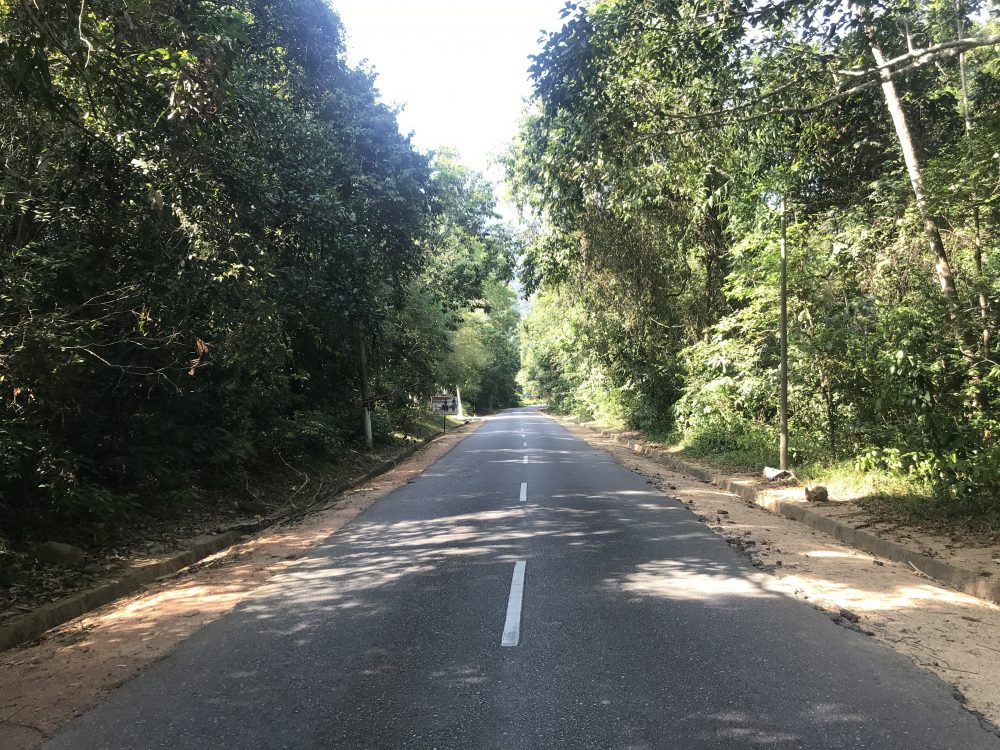 There were monkeys on the way. They are smart to keep walking the side way.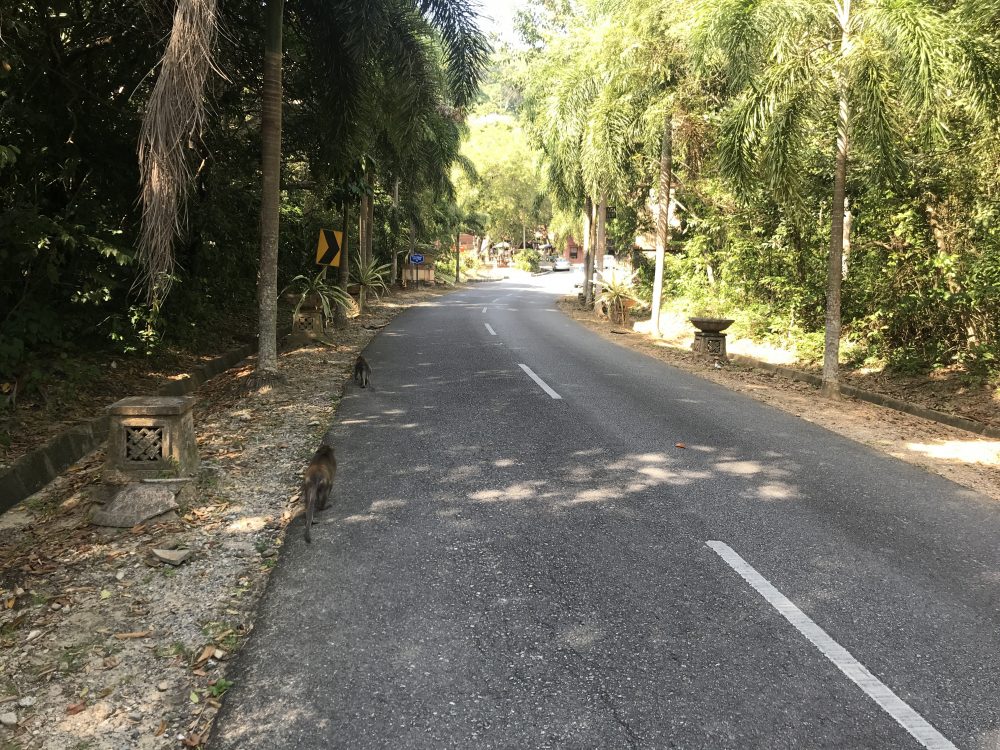 Look the electric wires of the poll.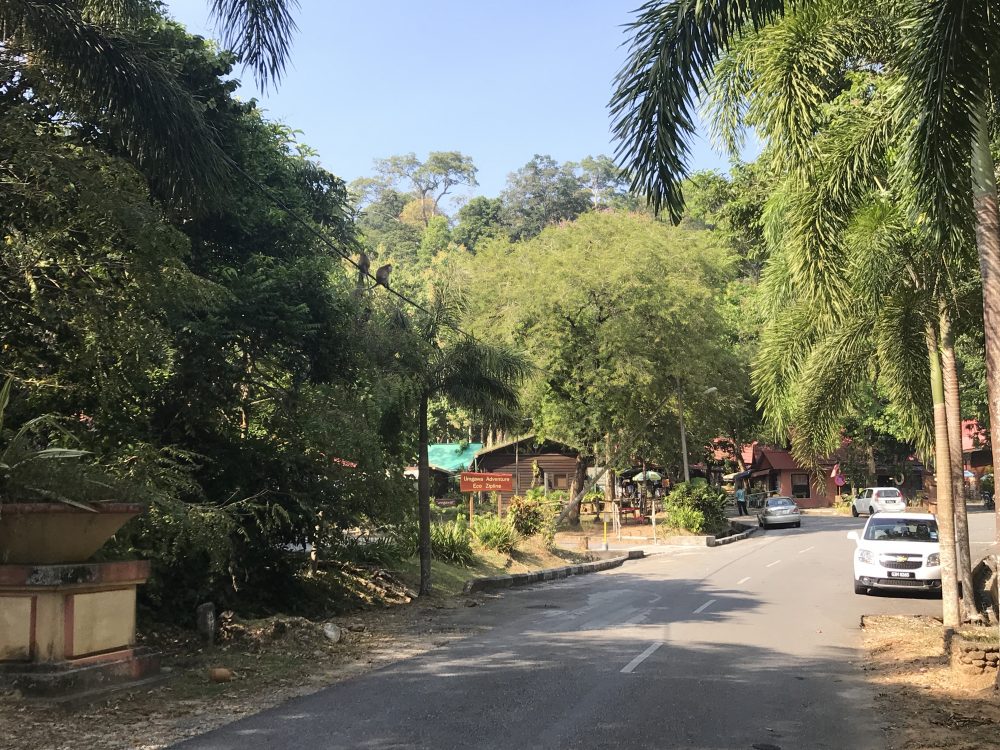 Monkeys on it. Amazing balance sense, how can they stay there like this?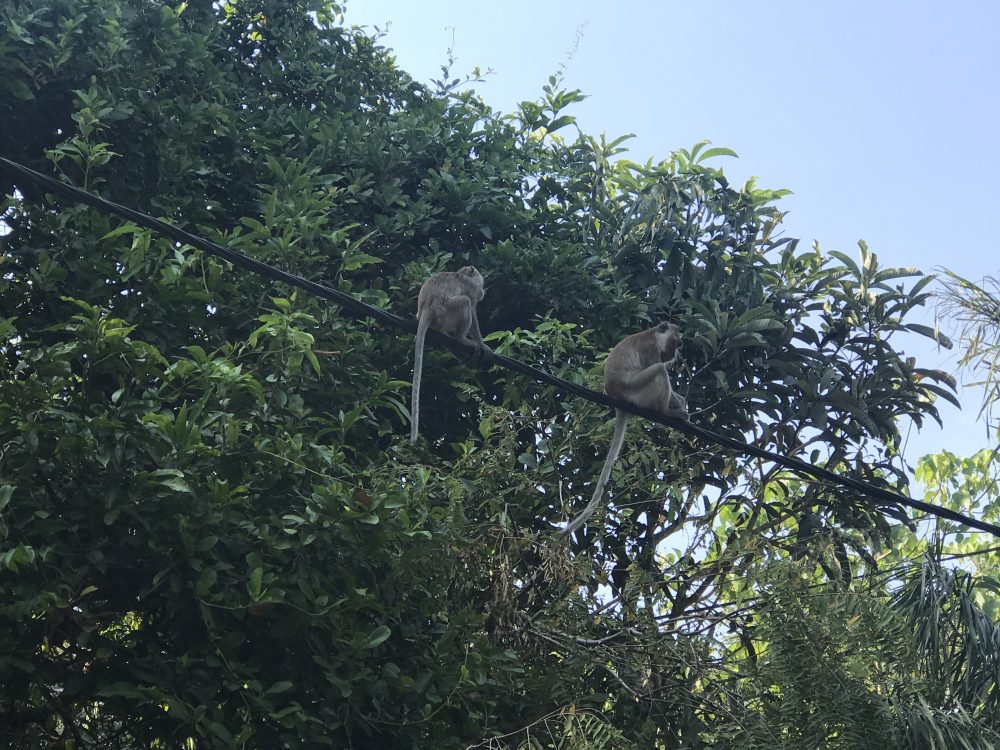 Entrance of the seven wells.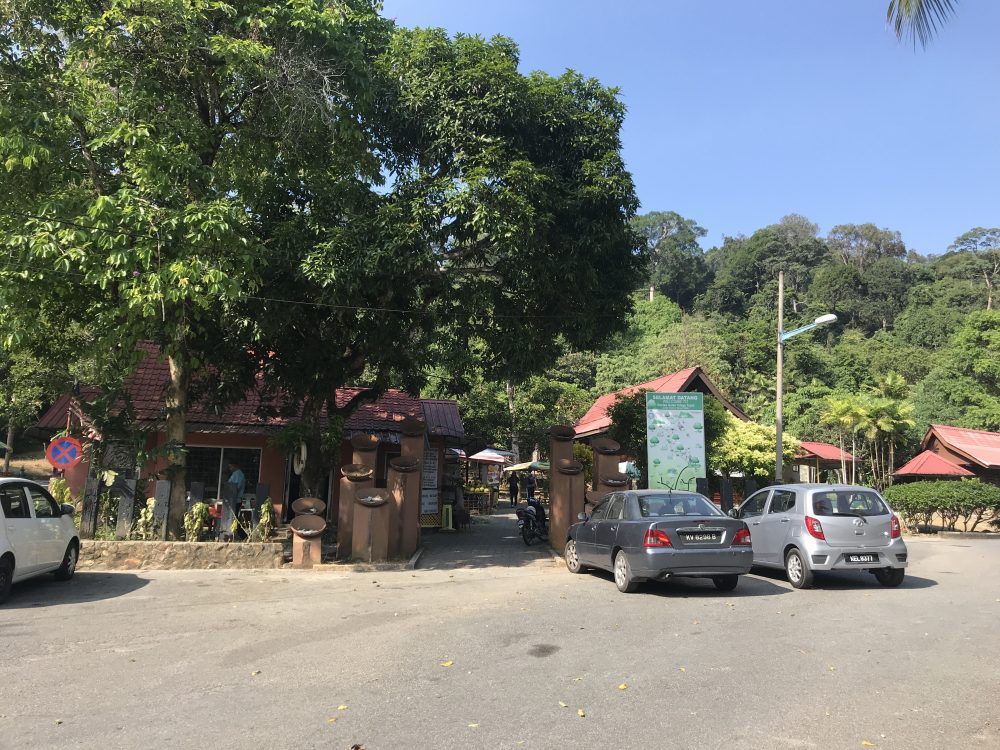 Need to walk a bit more..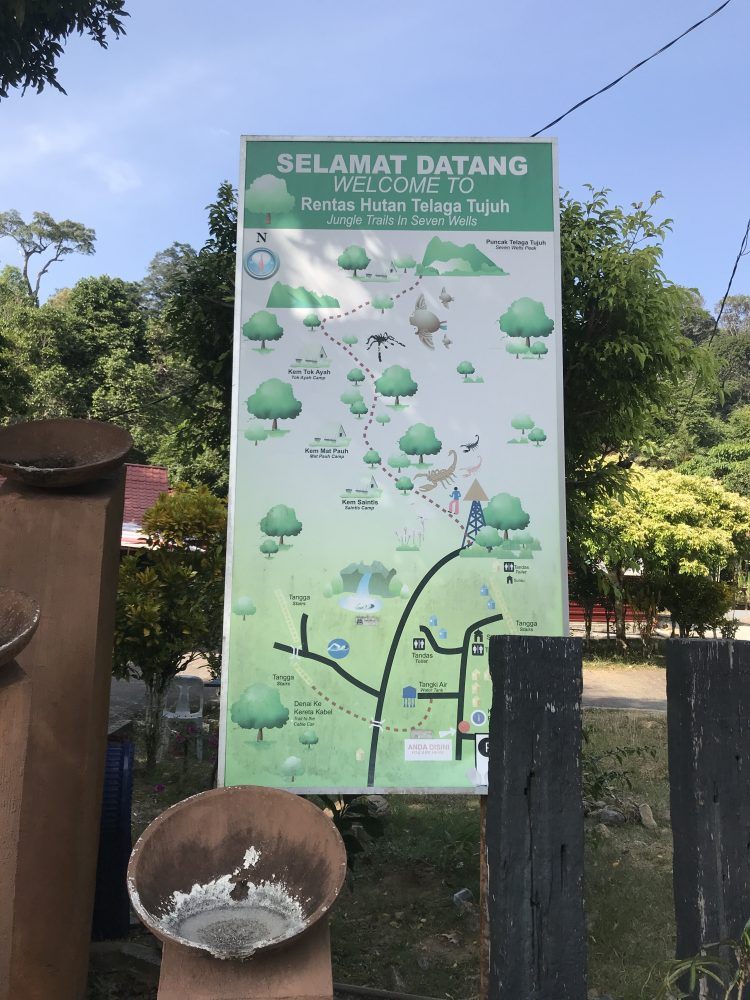 There were shop stalls and each of them has a staffed tiger. Why is that? I don't know, haha.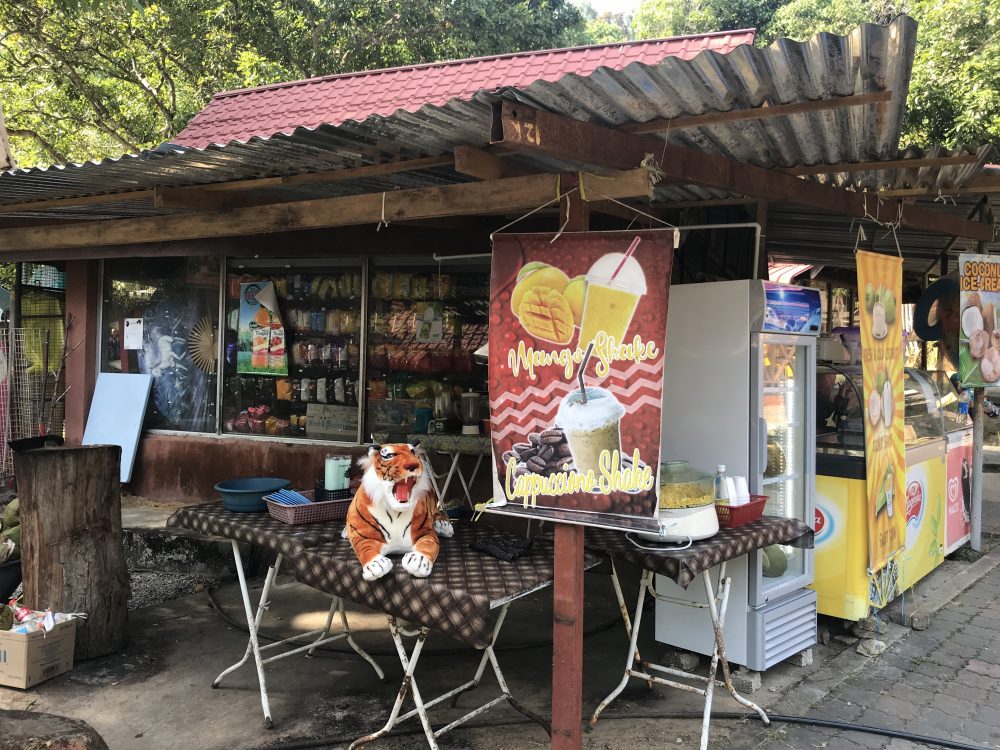 Going up the steps, I headed for the water fall.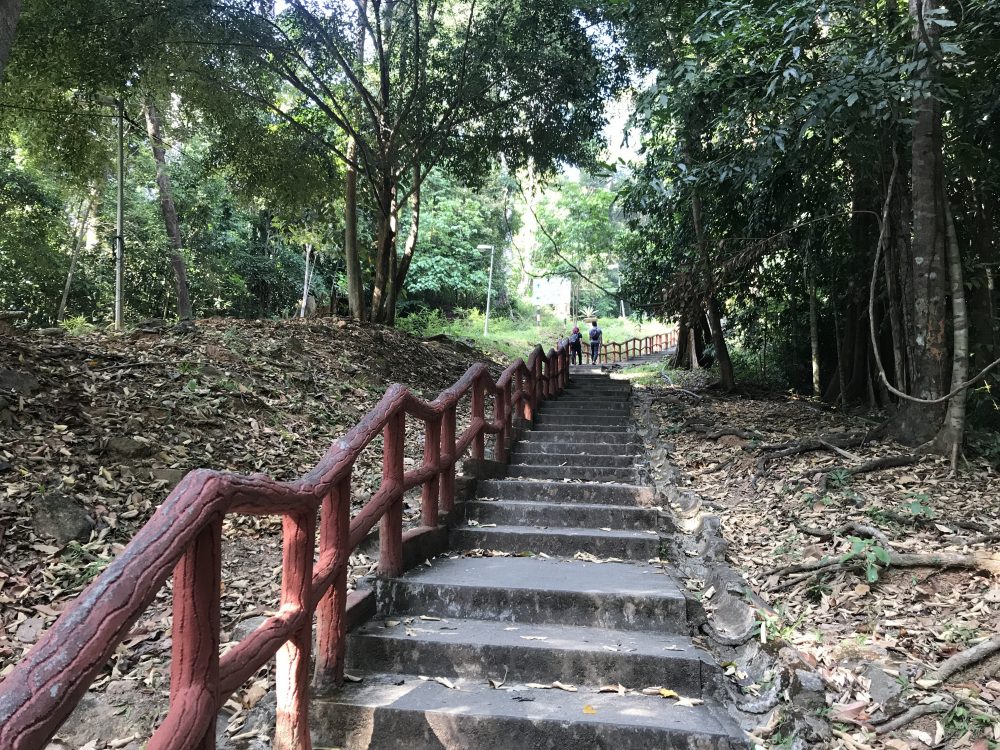 Walking further..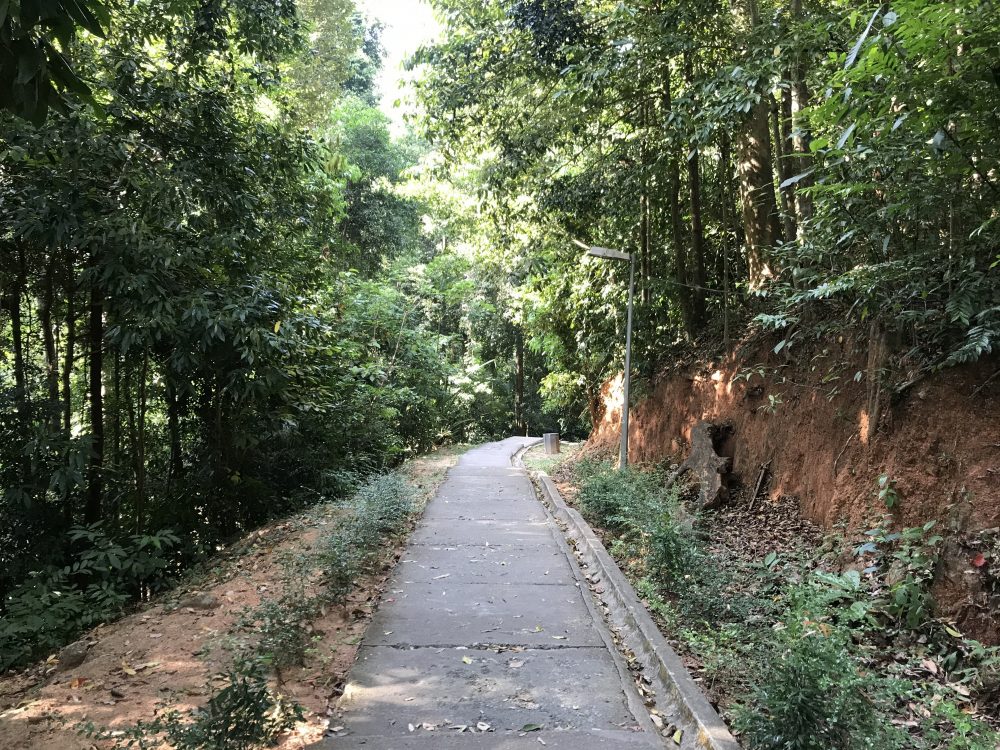 Finally, I could come to this water fall.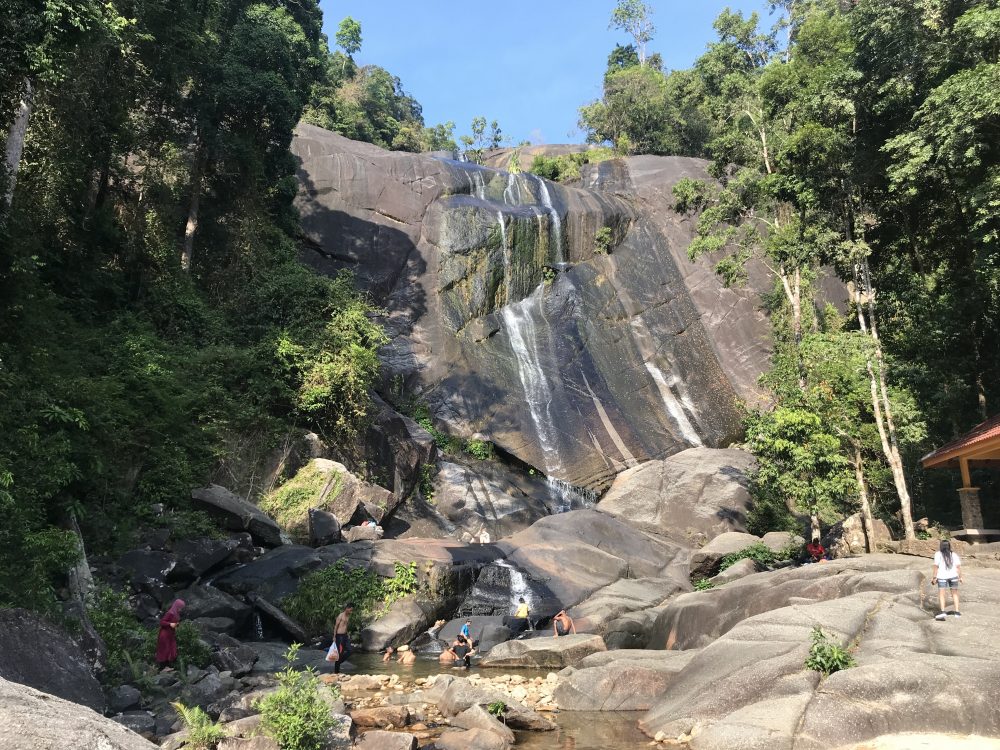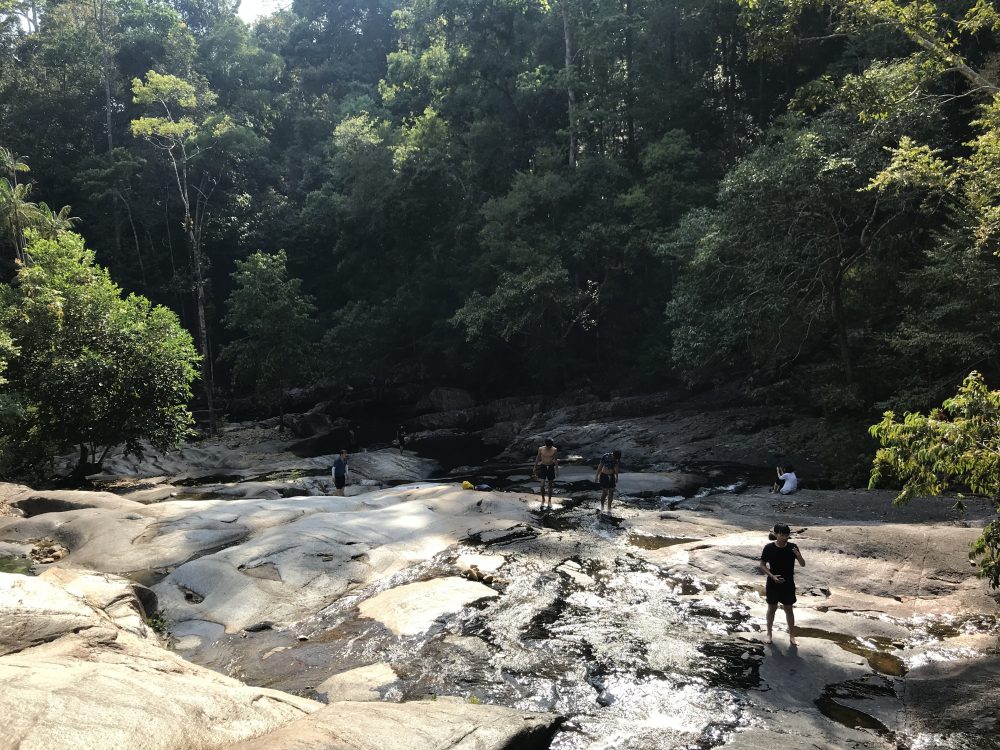 I enjoyed swimming in here. The water wasn't too cold and depth was good for me, it was just around my waist.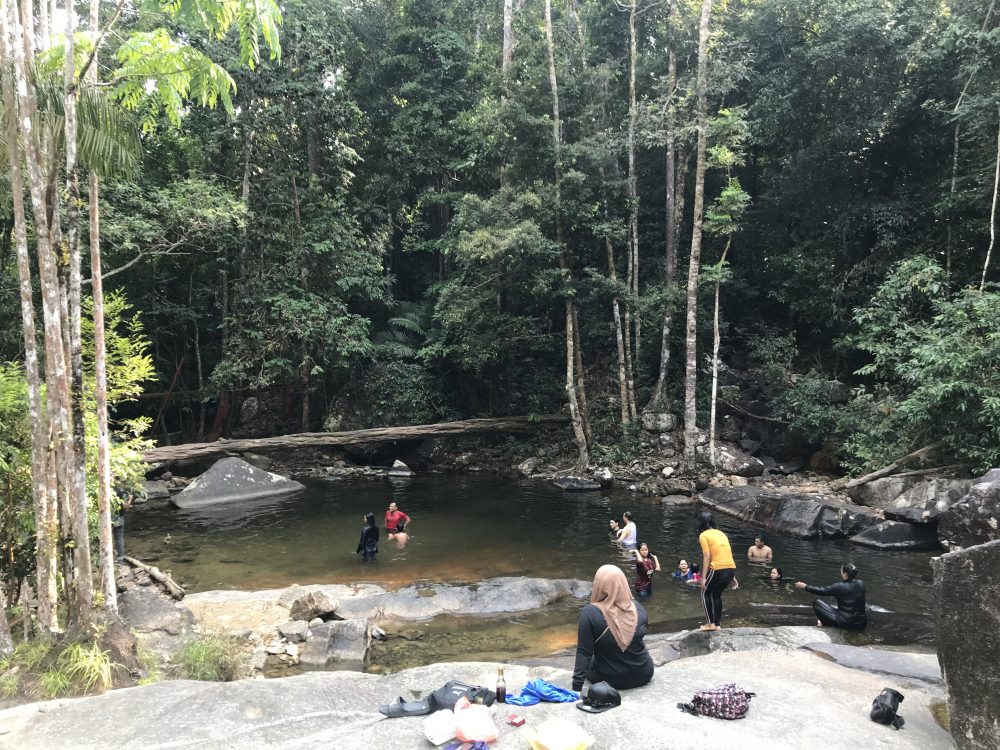 Break time with coconut shake after swimming. (5RM)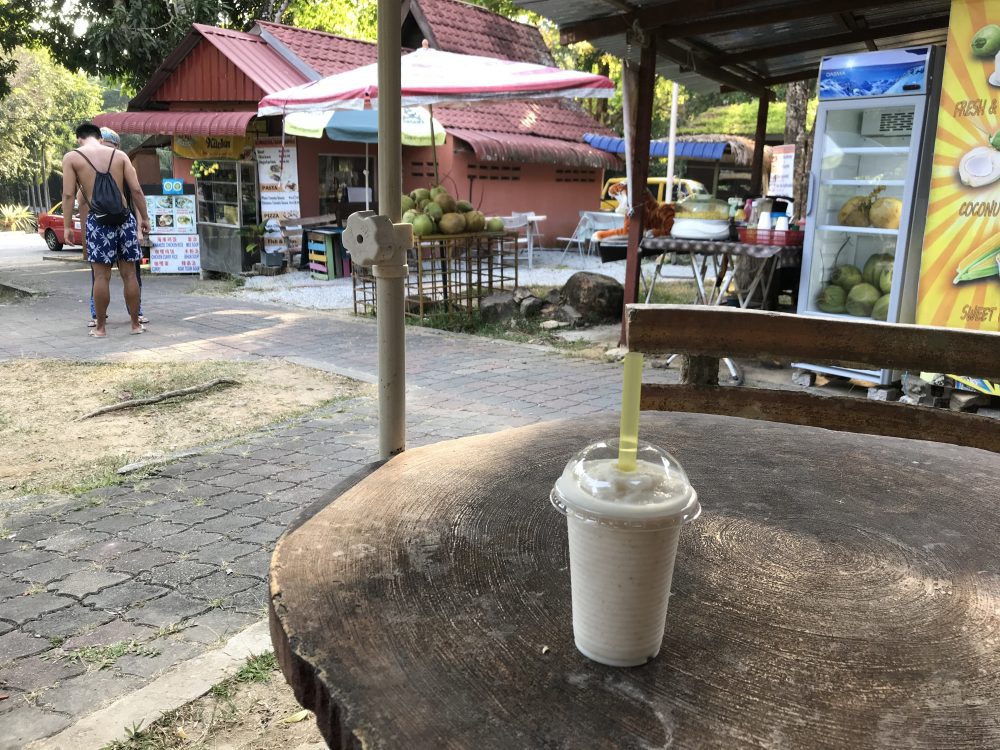 After that I took a taxi to my hostel. Each room's door is just facing outside so I could stay as if I have a local apartment room.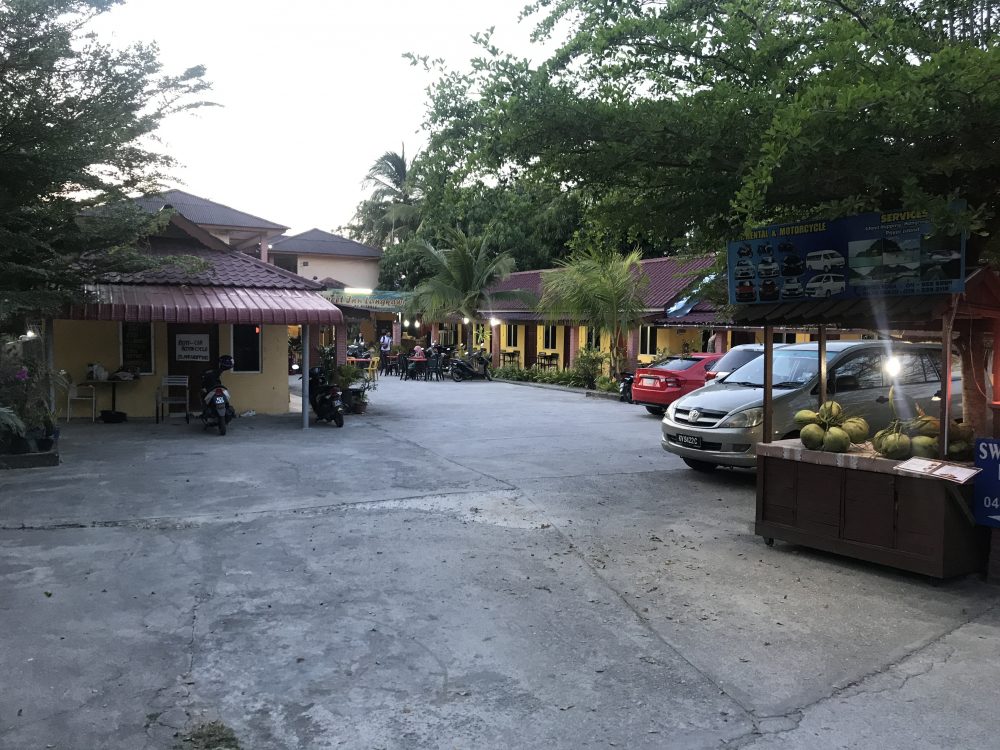 Sky getting dark and shops light up, I walked around to find a restaurant for having dinner.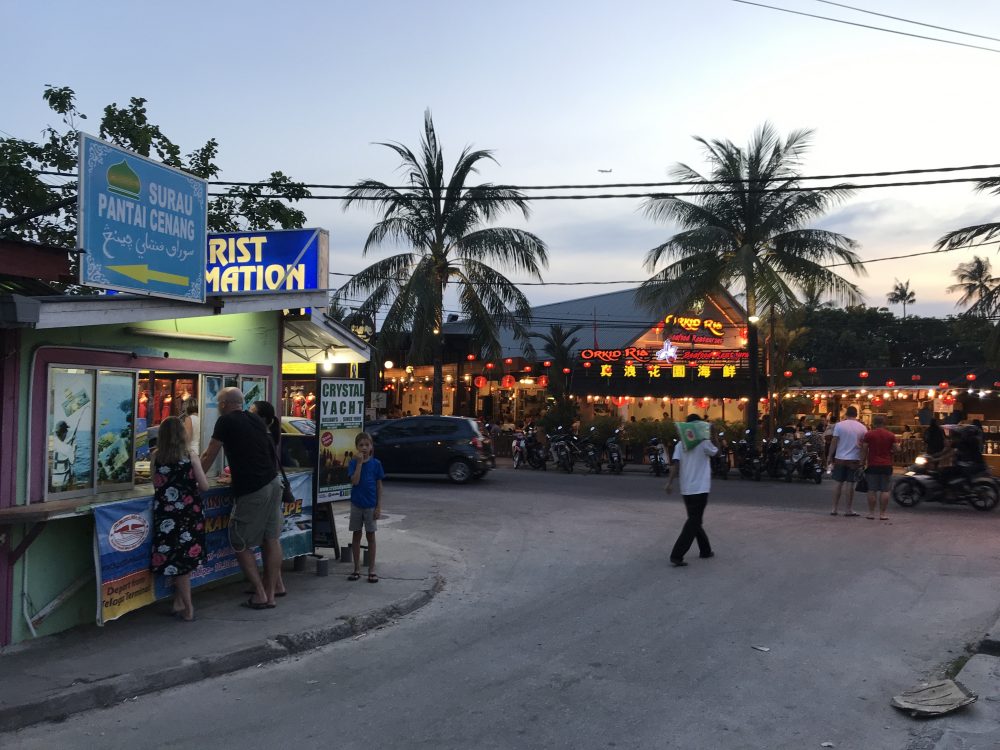 Nice car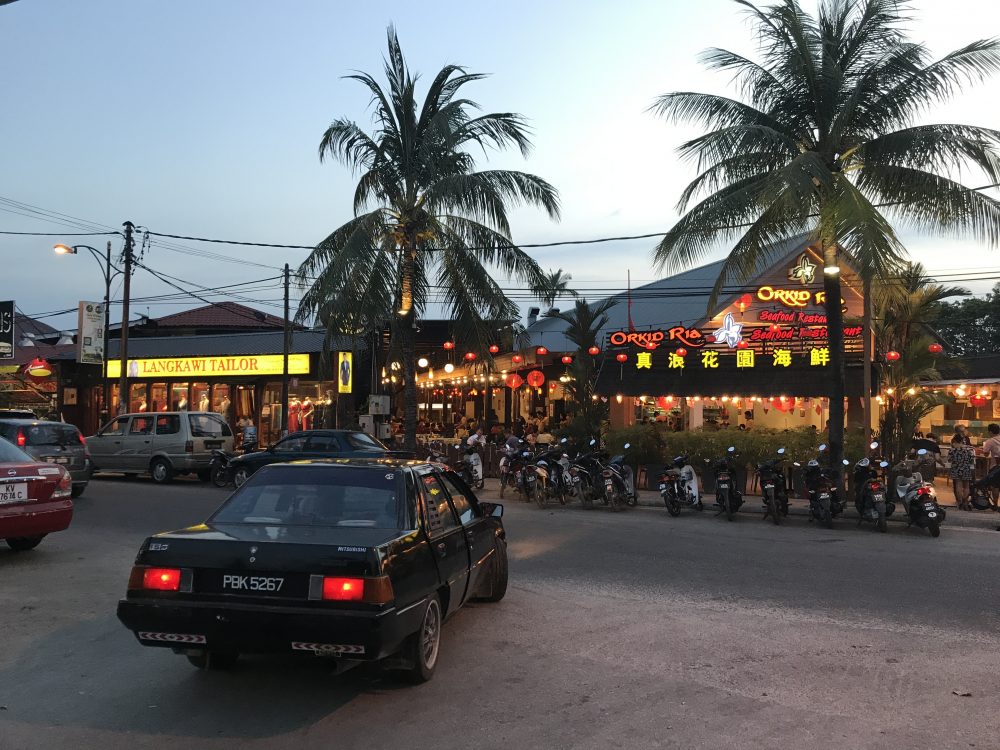 There were many restaurants and lots of them serve seafoods.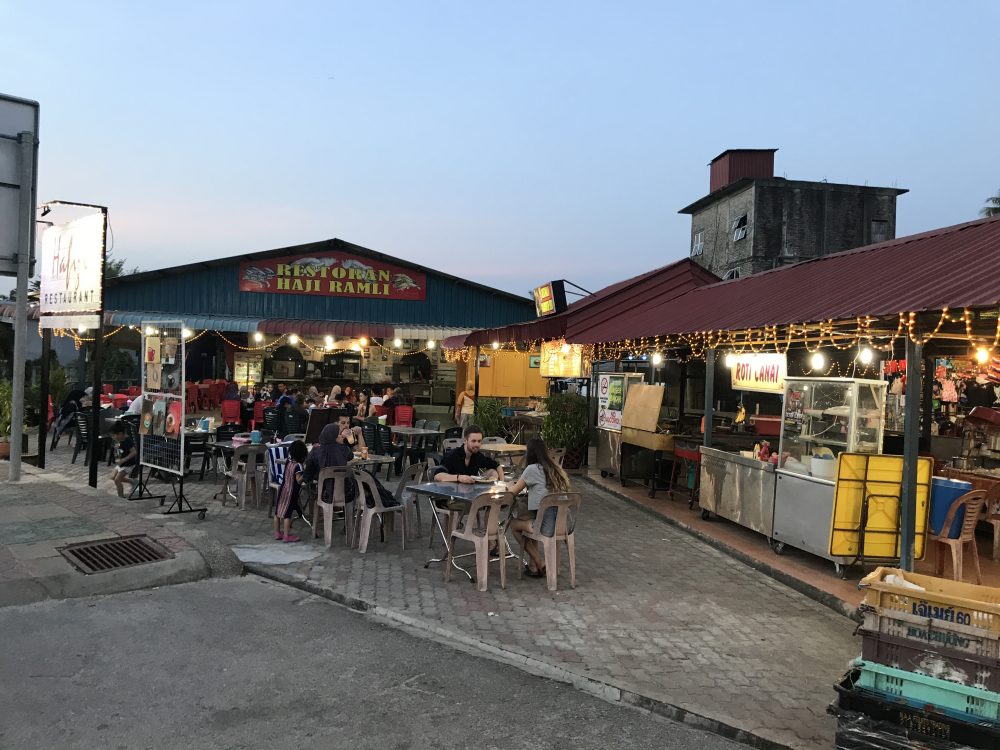 Many shops in the street like this. Fun to see those staff while taking a walk.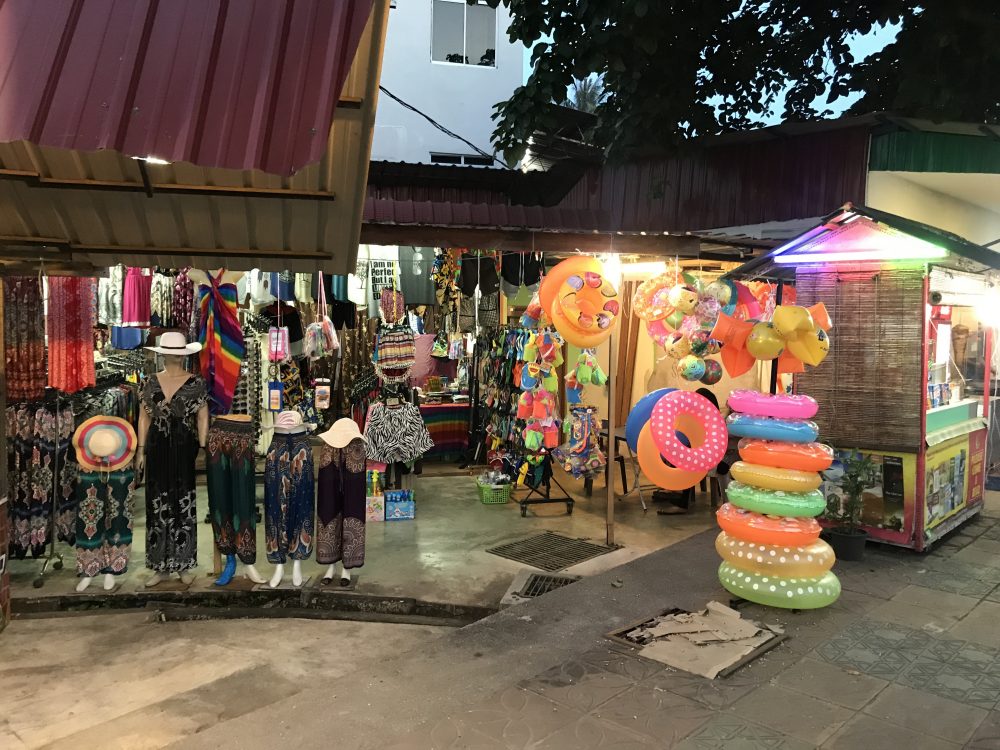 Pineapples hung from the bar above. How nice.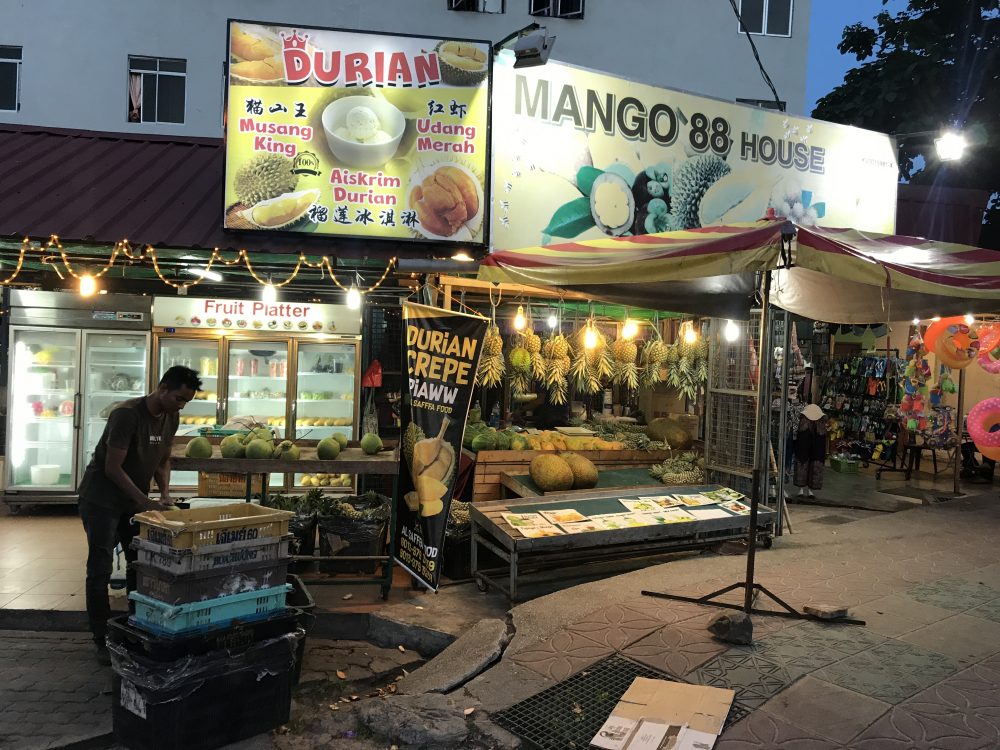 Local convenience store.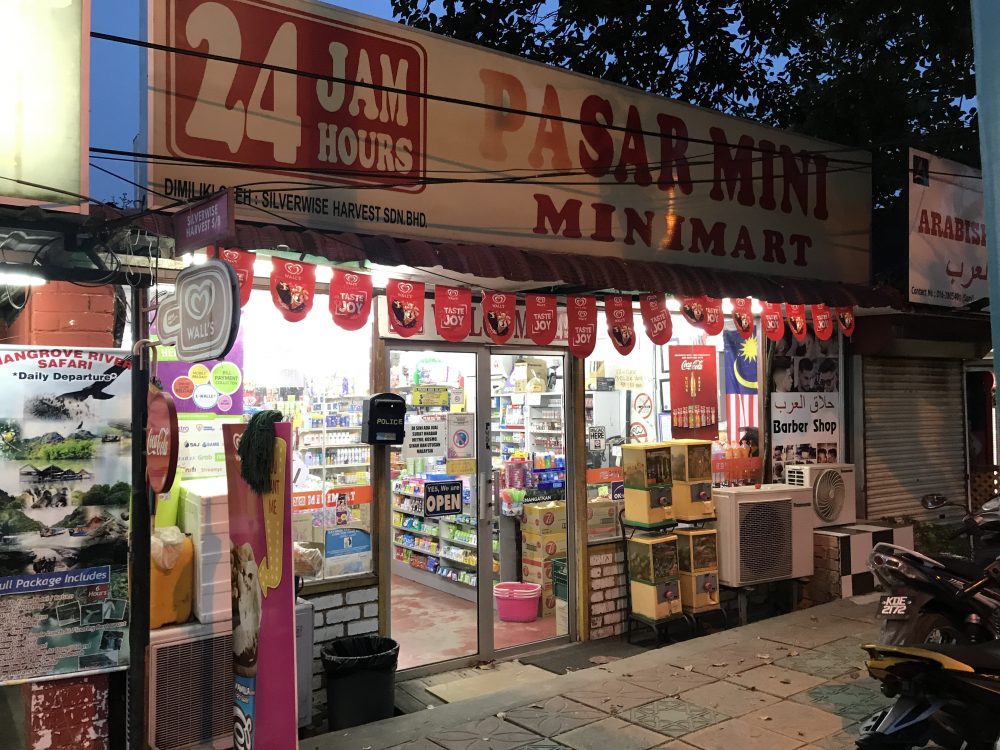 I found some capsule toy machines in the shop front.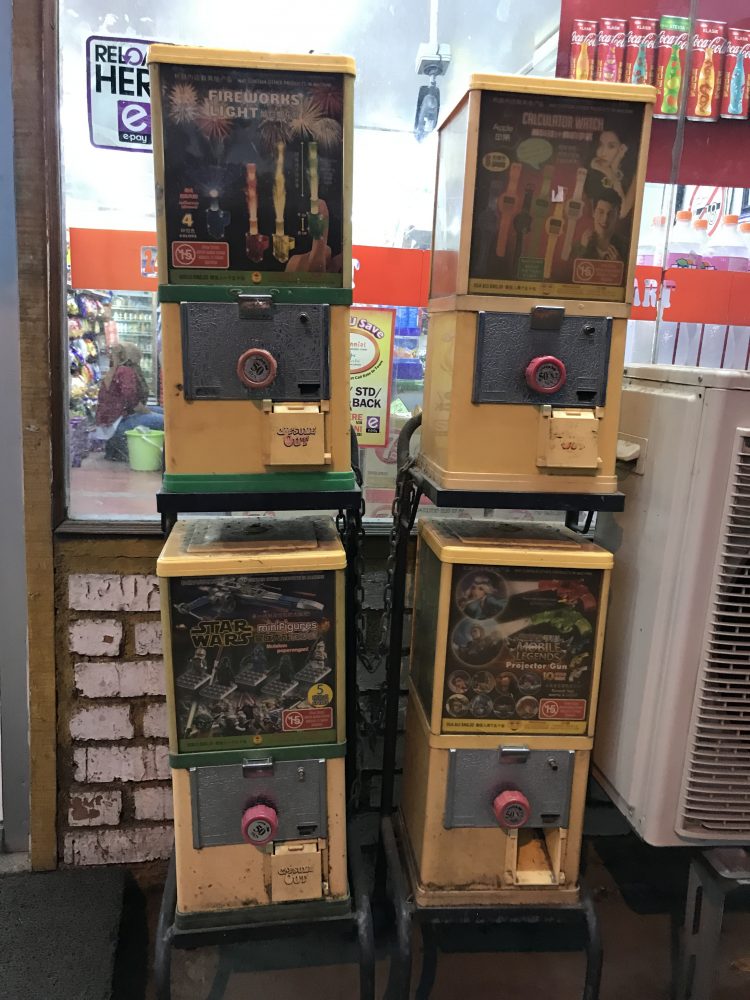 Funny toy but seemed it's prohibited for under age 15. Yeah, launching fireworks from a finger might be too dangerous act enough, haha.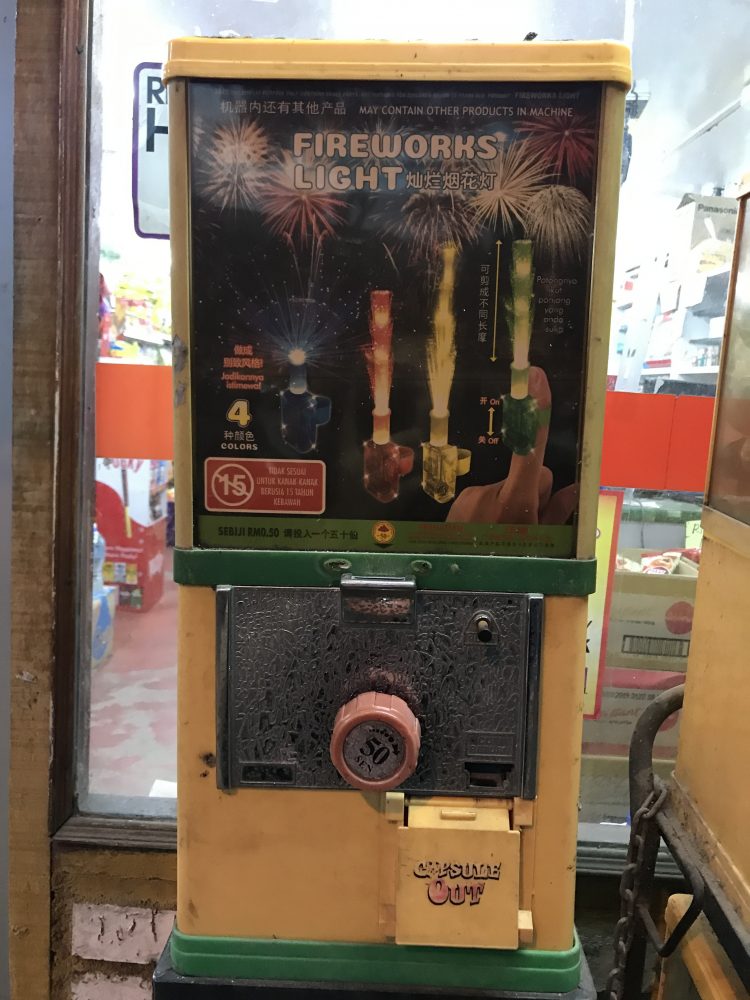 There was a beach just 5 mins walk from my hostel so that I visited there before having dinner. So impressing and beautiful beach.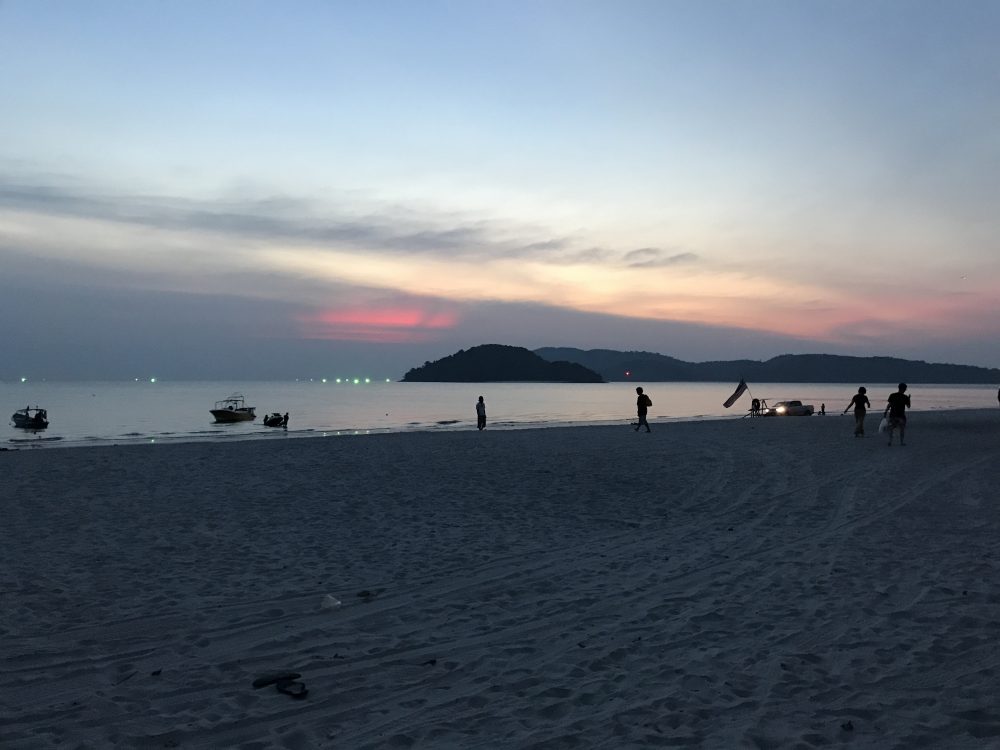 It was first time for me to see cars in a beach. Some cars were coming and going to carry jet boats.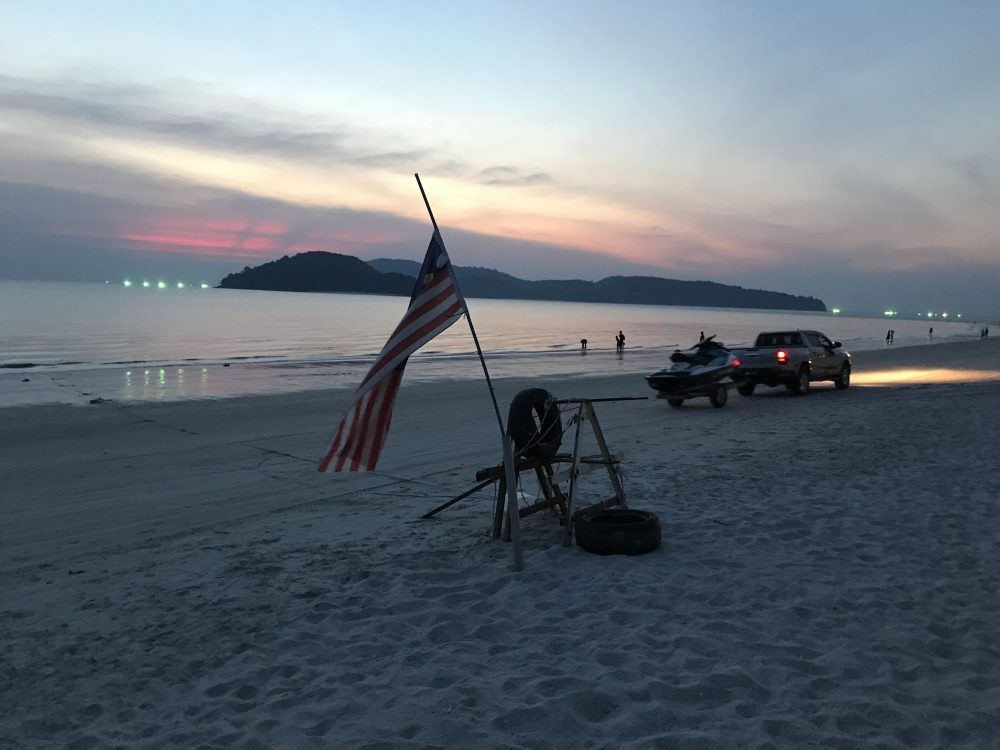 Music from bars was making the beach so nice. It wasn't loud but rather comfortable.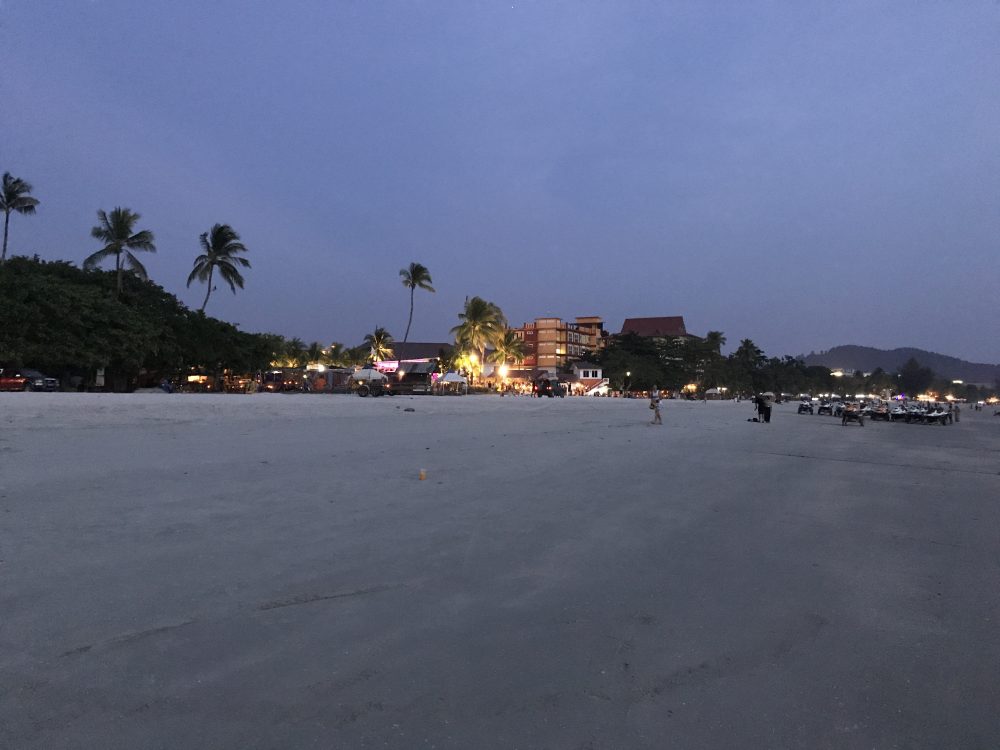 What a nice bar. The atmosphere cannot be that better than this underneath palm trees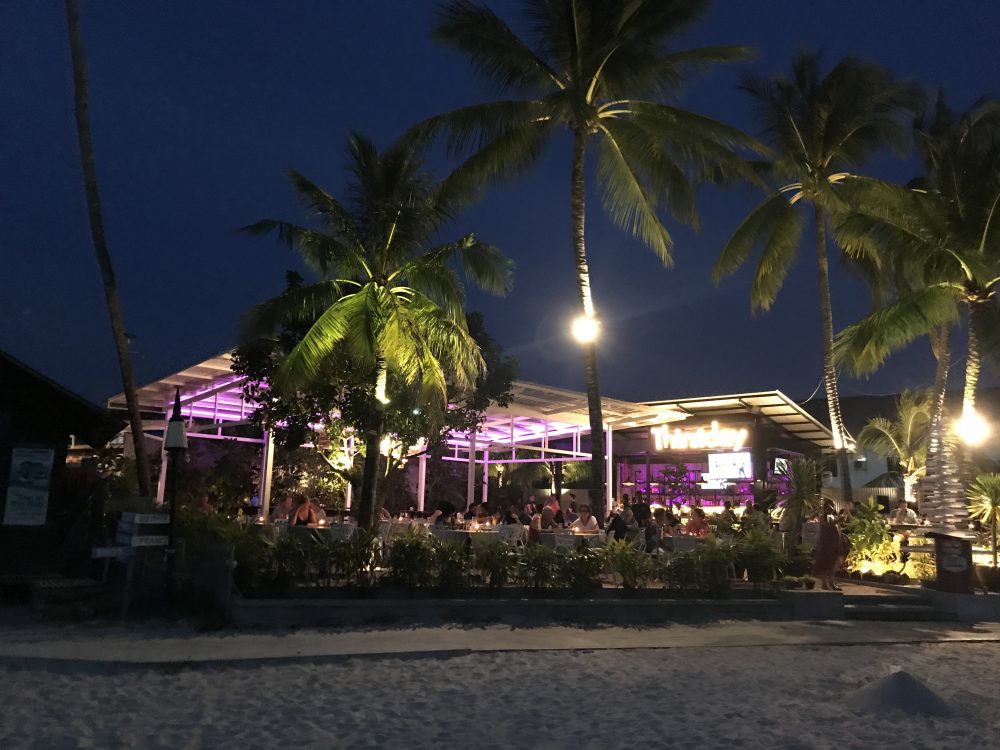 Nice bar in warm light. There were many people but not too busy, some seats were always open and it's the same for deck chairs and any restaurants and bars in nearby streets. This is the good point of Langkawi. I really love Langkawi. I don't often visit beached but I could enjoy much enough in here and it made me think that I can visit more beaches all over the world even for solo trips.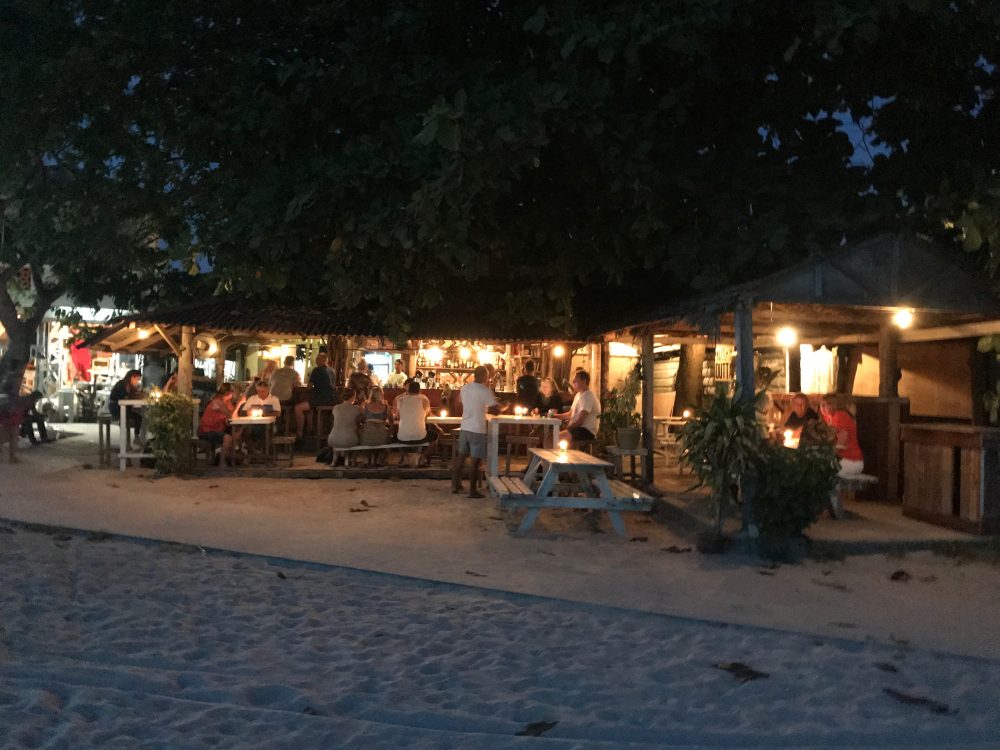 How nice it would be if I can stay hotel by the beach. Wake up in the morning, open the room door, there you see the white sand and shiny beach and bright blue sky..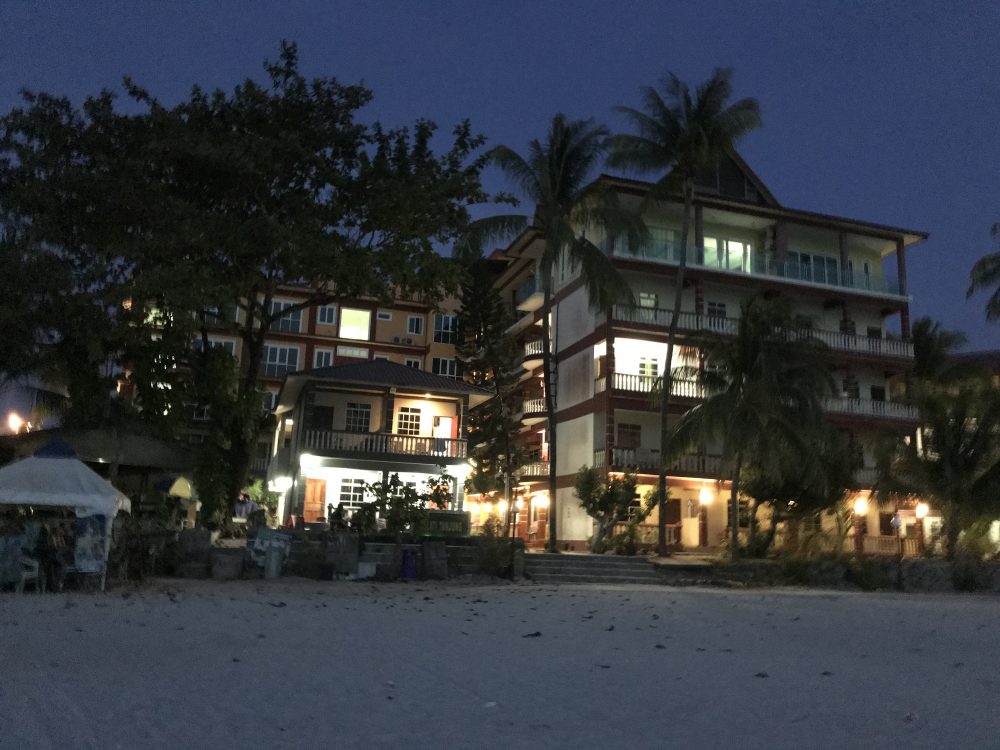 After that, I came back to the main street. This is a souvenir shop.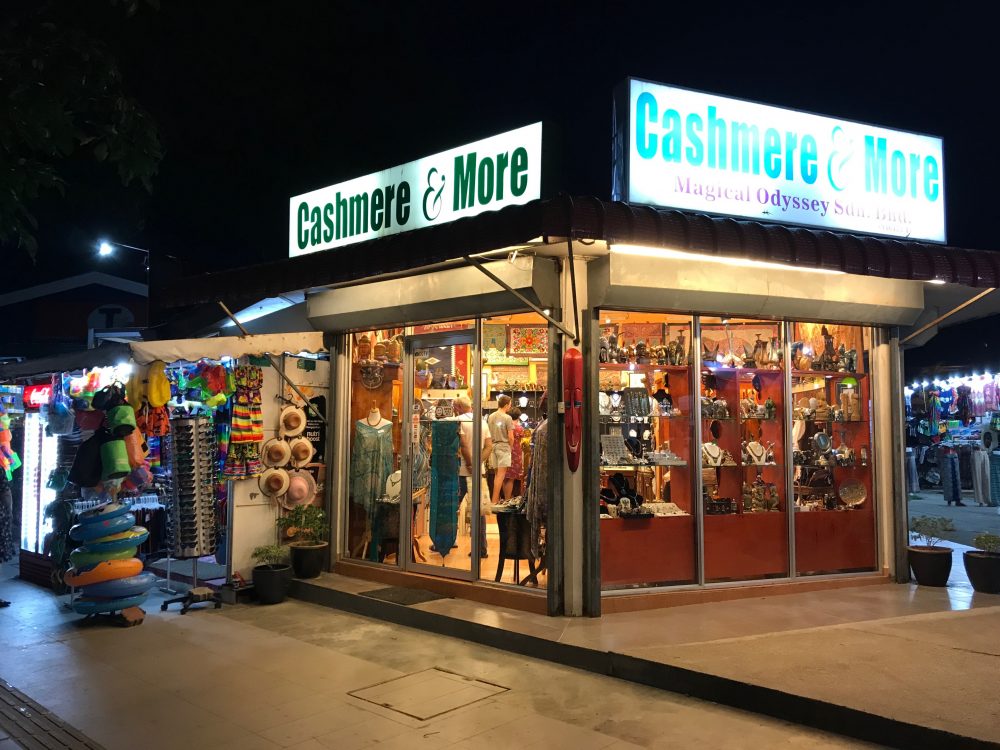 Many artistic works were arranged all over the shop.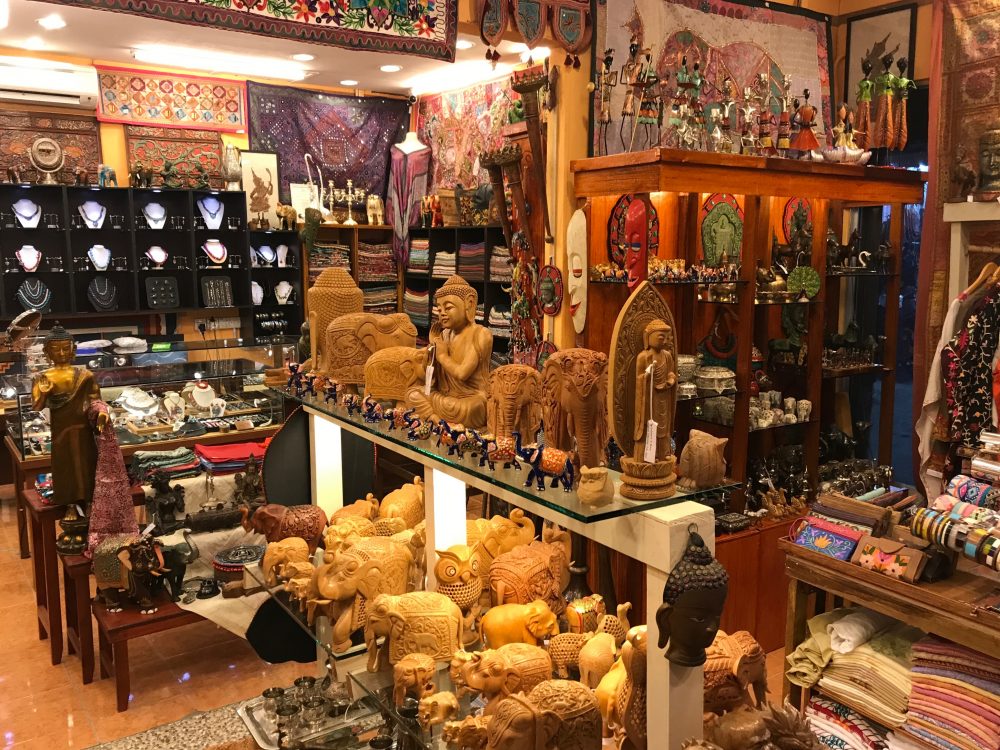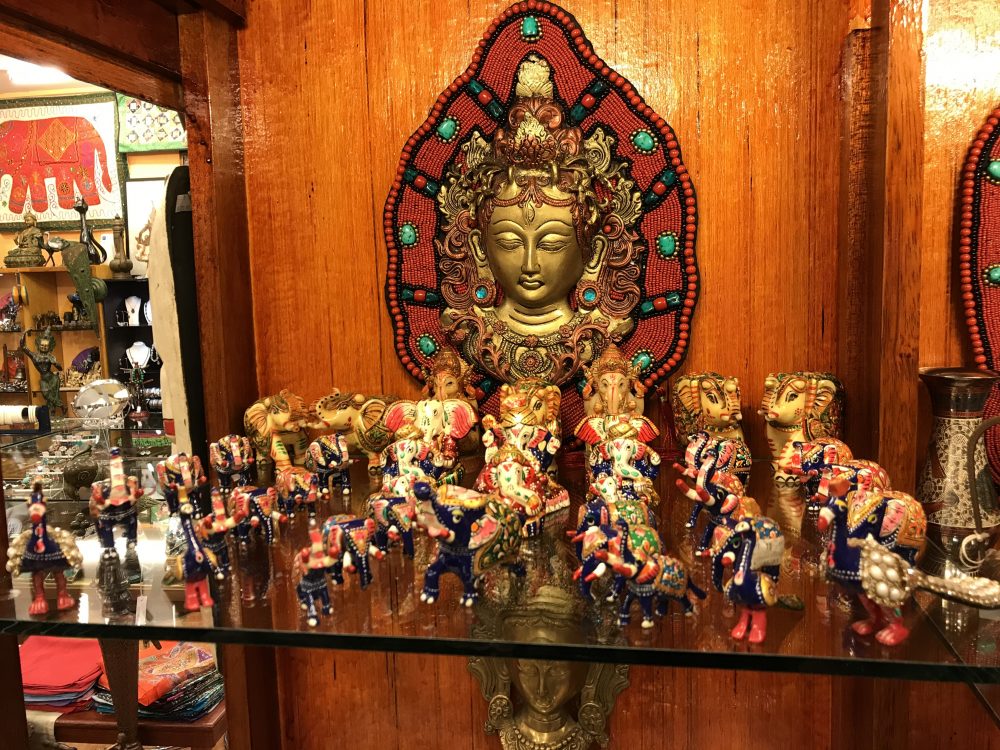 After that I had dinner at a Mexican restaurant.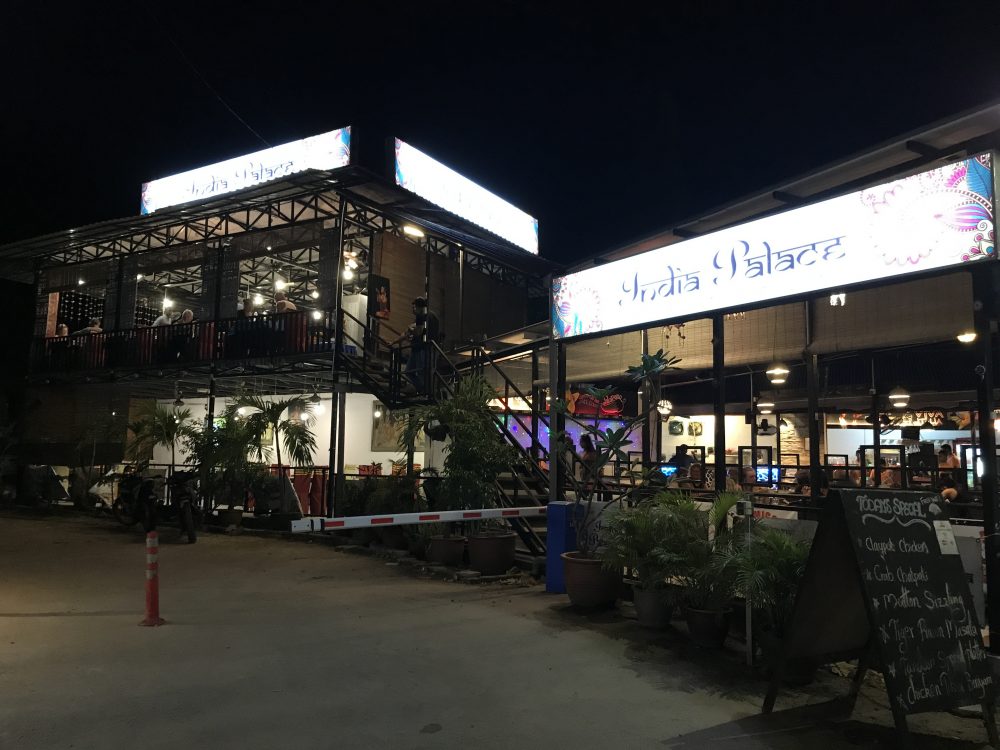 Entrance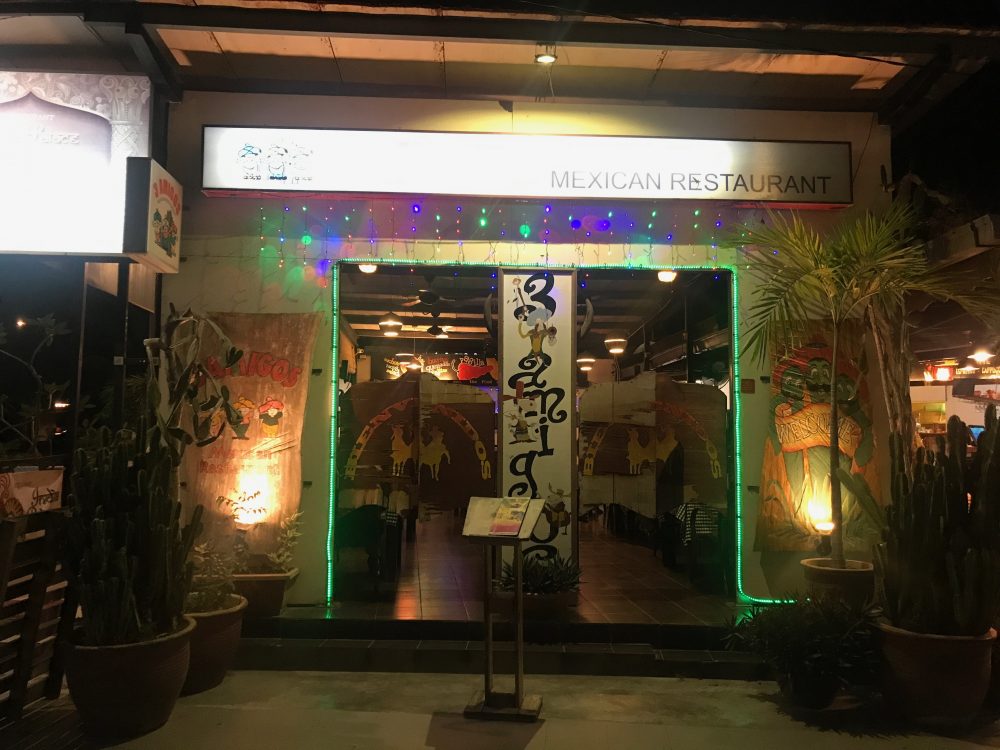 (Restaurant info)
The Three Amigos
Cenang beach, Pantai Cenang, Langkawi 07000, Malaysia
I ordered this plate served with shrimp, salmon and salad. Some oranges were added in the salad and I loved the refreshing taste. Hard to avoid having heavenly feeling with some beers in such a case. It was great enough to make me a great Mexican food fan.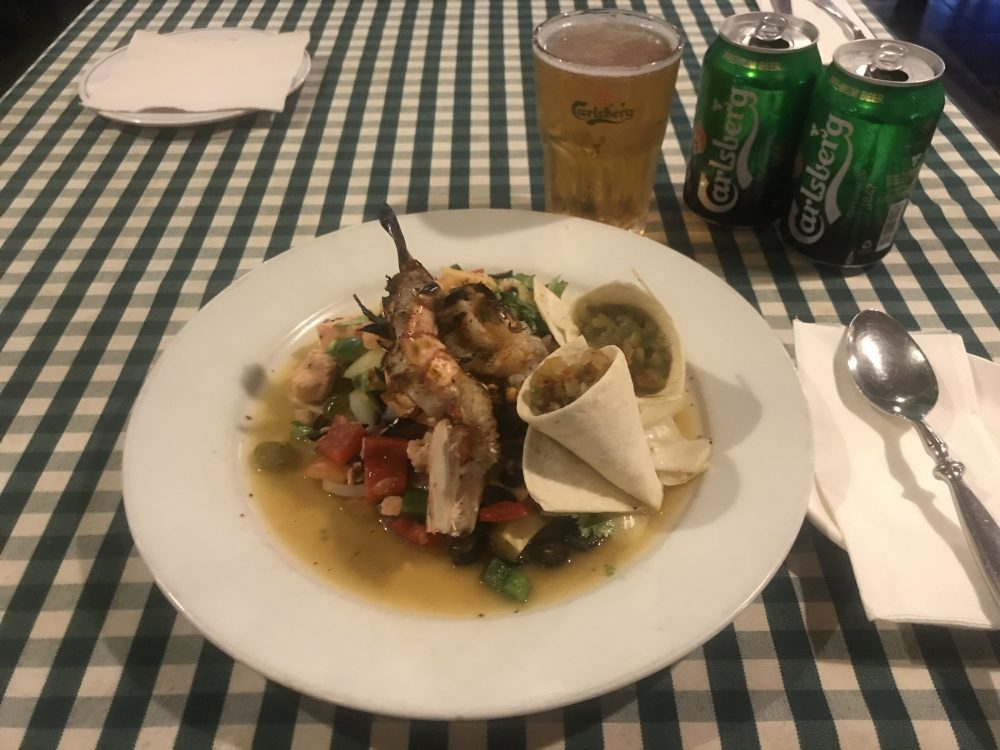 I liked this merry interior.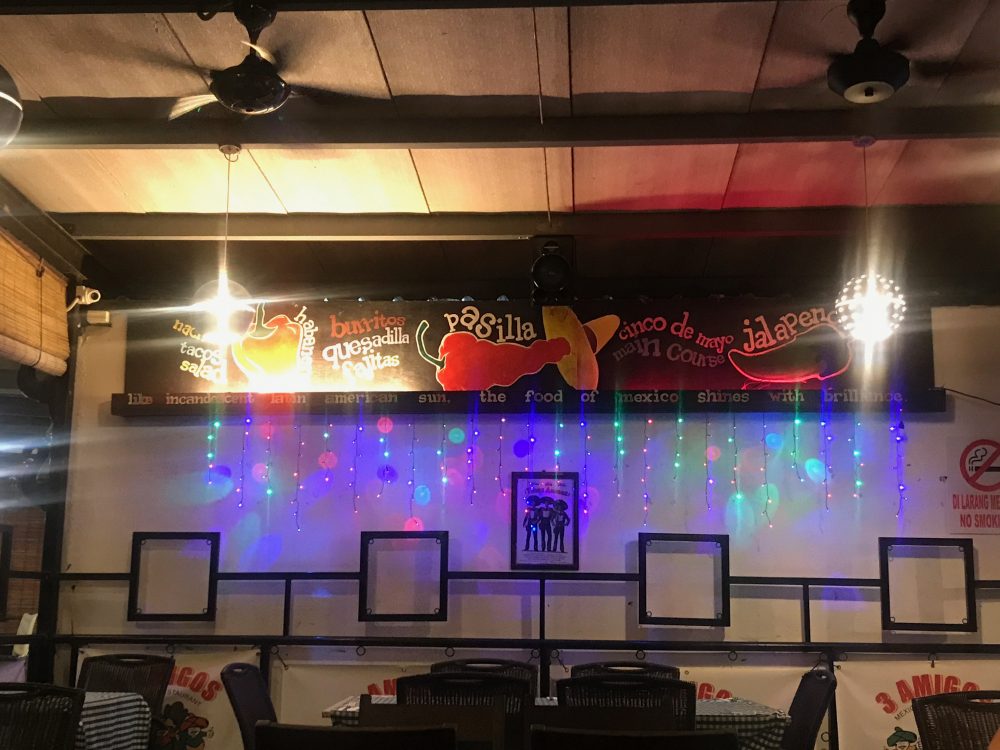 After the dinner, I found a tea stall outside in the street.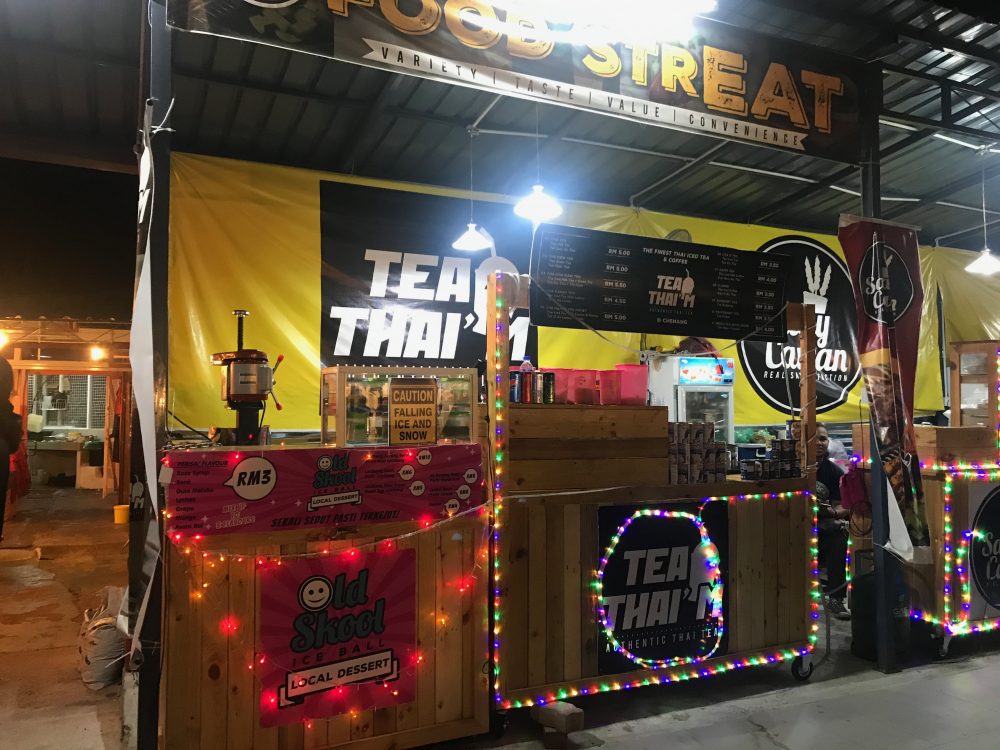 And I got this smashing Thai milk tea.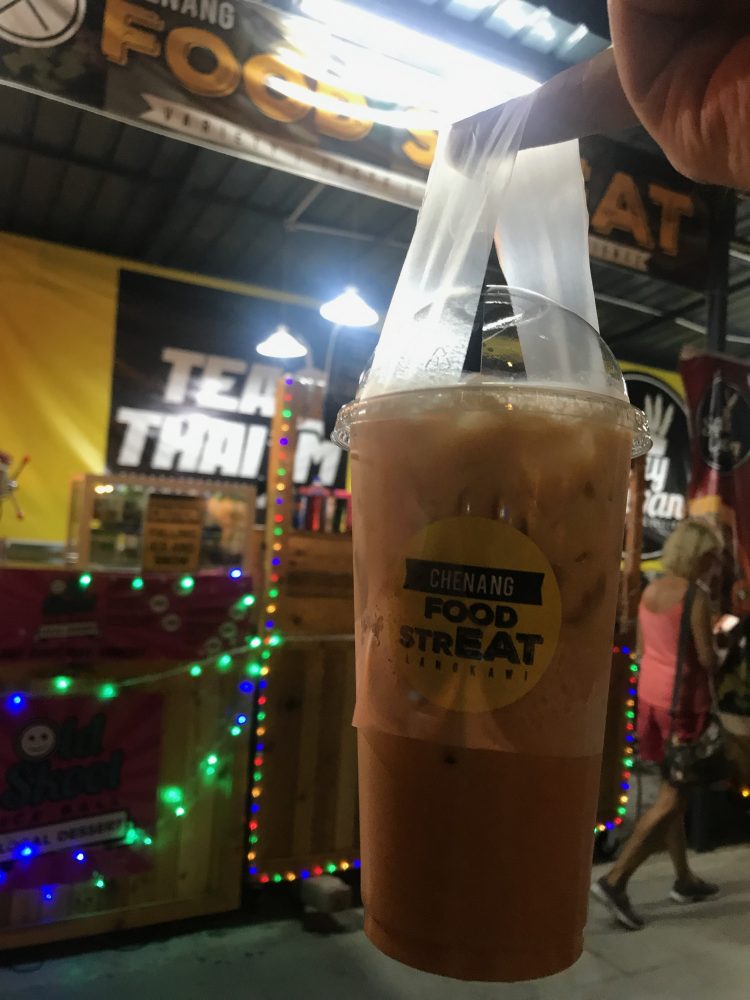 With the milk tea, I went back the way to my hostel and found some folks on the way.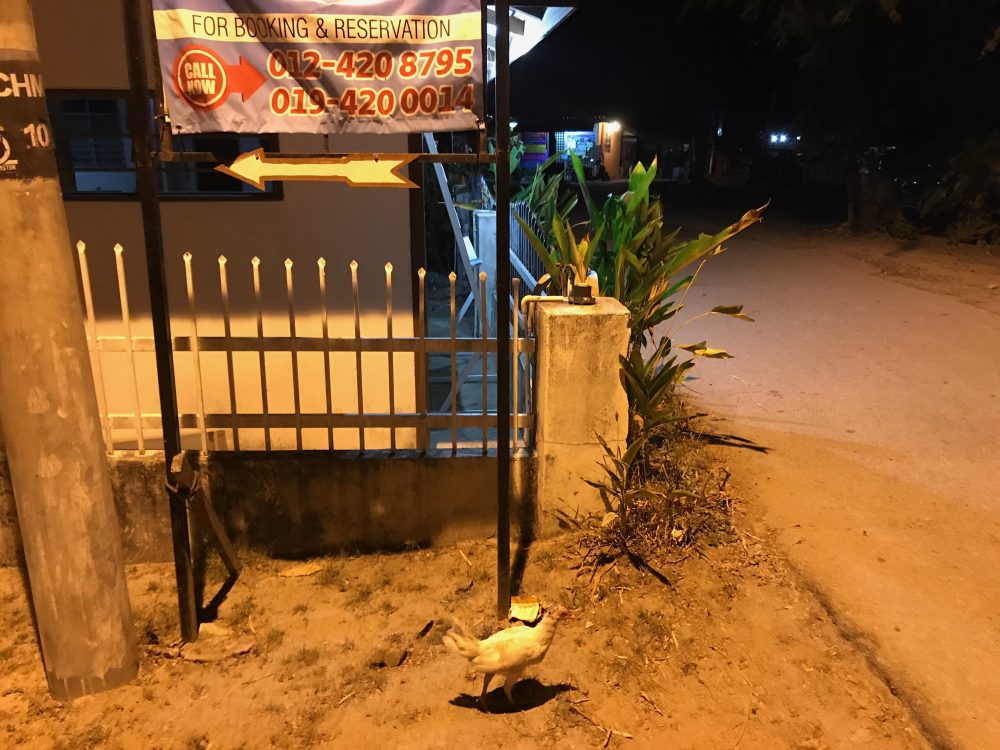 She was expecting to have some food from me.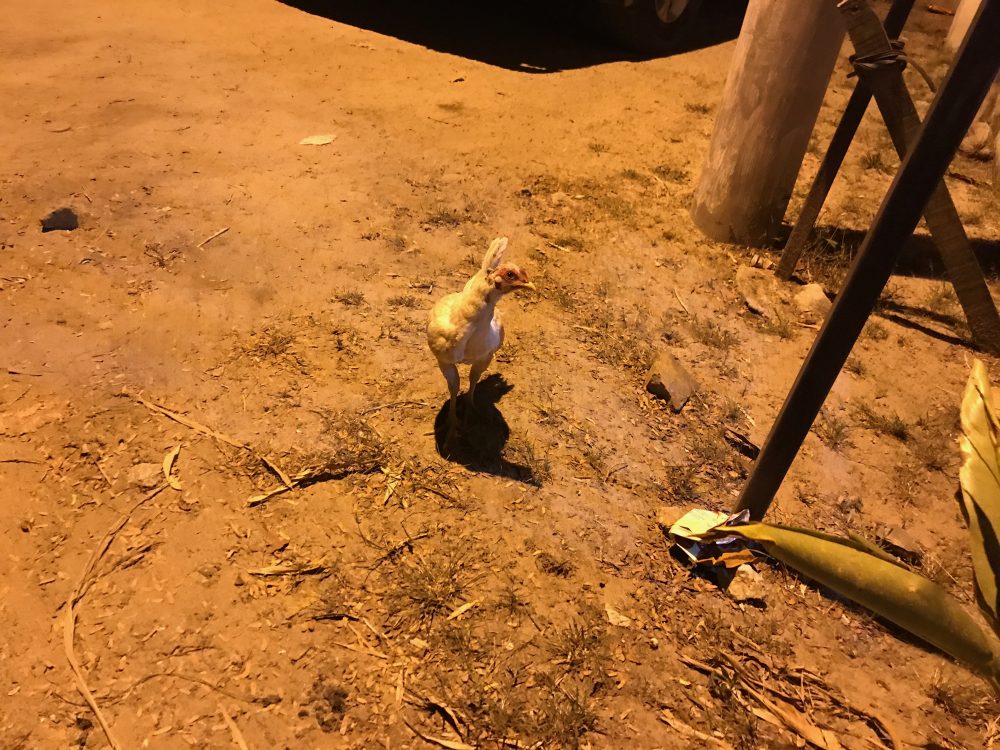 And this cat came across the way.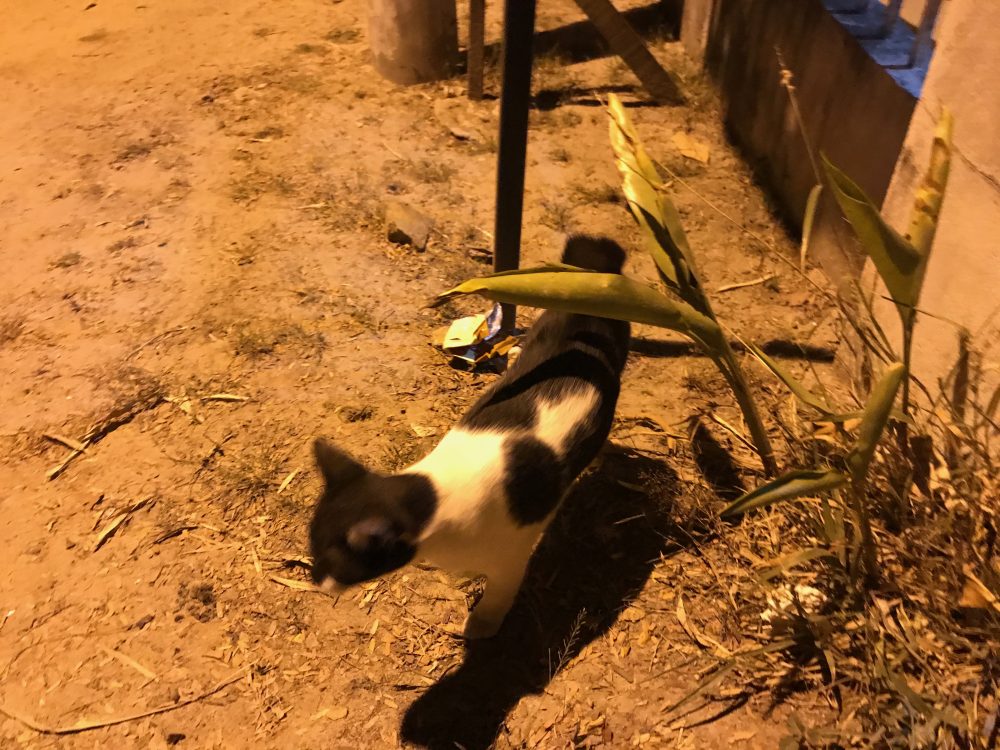 He was so cute. It was hard for me to go back to my hostel to play with him.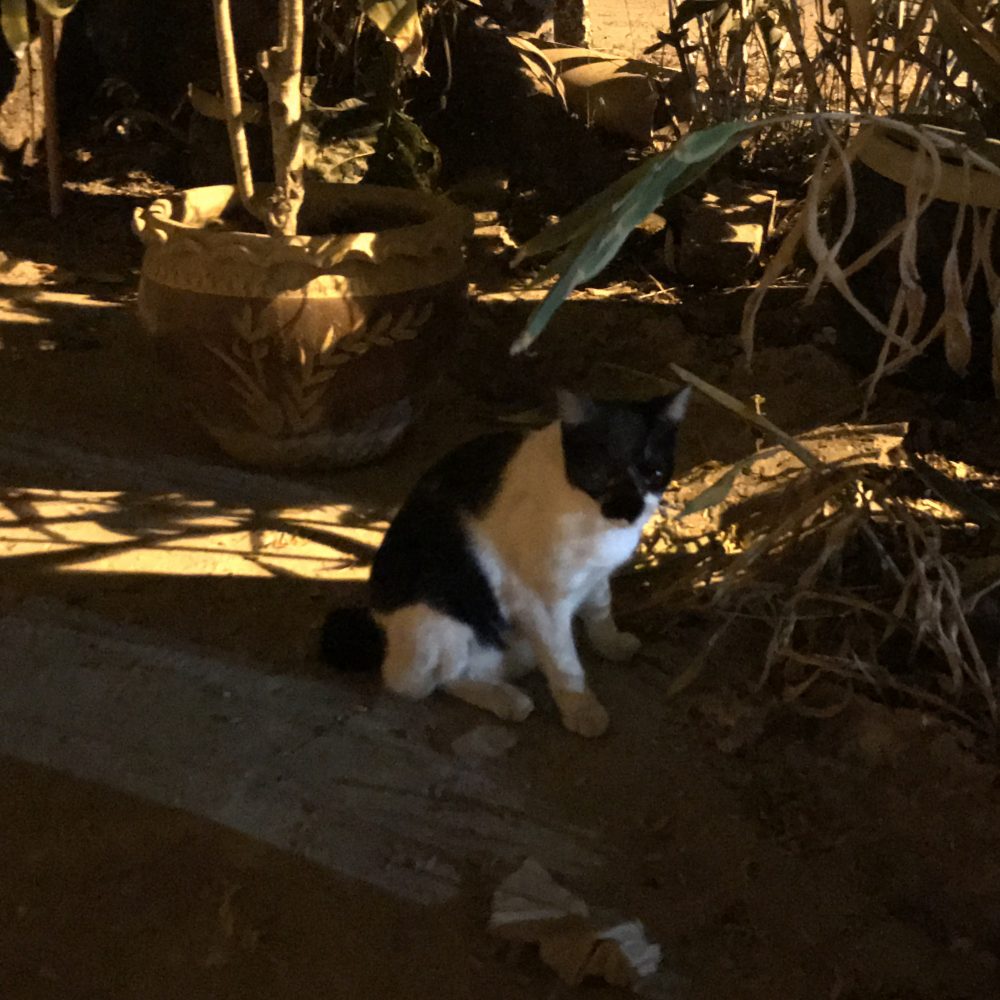 Those are snacks I got near my hostel. Durian pop corn and pineapple cookies.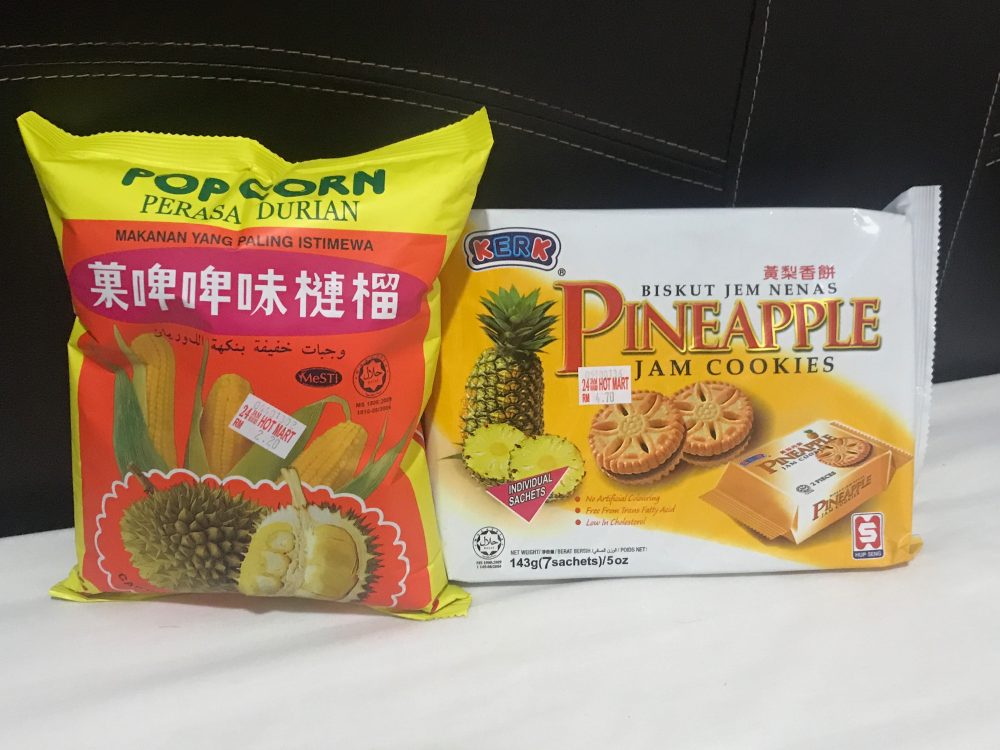 Inside the pack.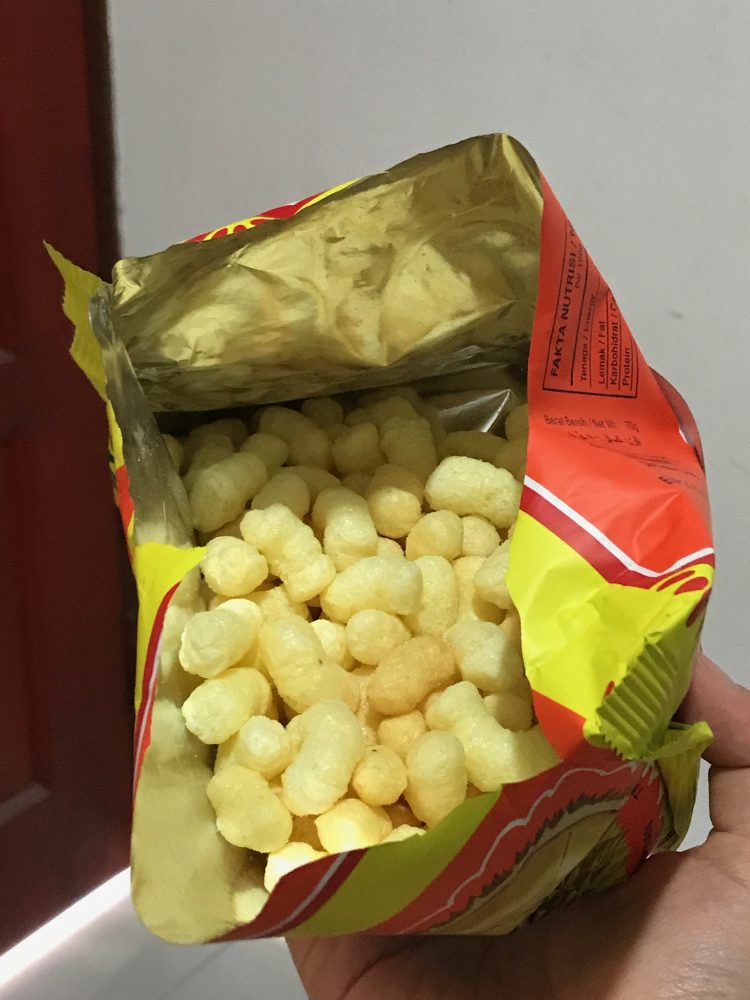 It tasted not so sweet or strong. The flavour was rather mild and simple. Good to try if you like durian flavor. Pineapple cookies were also good.
Good night.