My first solo trip was in Italy when I was 22 years old. I'll write about the trip. I had never been to foreign countries before that. Why Italy? I don't know. There was no reason I picked Italy for my destination but instinctively I decided to visit Italy and it was natural choice for me to go alone. Without thinking much, not wondering, it was Italy and solo trip. It was about 7 days trip. Only 7 days.. I don't know why it was only 7 days trip. It could be more.. But only 7 days trip might be challenging enough for me at that time for sparing money and looking back the old days, I had never traveled more than 2 days. Long enough in that case, haha. Itinerary was Rome(2 days) – Florence(2 days) – Venice(2 days) – Milan(1 day) as far as I remember.
I didn't know what to do for traveling so first thing I did was buying a suitcase. For me at that time, suitcase was the image for traveling abroad. I might believed that no one would go to foreign countries without a suitcase. I reminisce about the old days during this trip that I was dragging a suitcase all the way. In every morning, I check out a hotel with a suit case, go straight to a next hotel and leave it there before check-in and come back at night for check-in the hotel.
I never traveled with a suit case after this travel in Italy. Though my suit case isn't too much large but just a middle sized one, it's too much for me. Just a backpack is always enough for me. Unfortunately I lost most of the photos for this first solo trip but hope I can come back to Italy in near future and share pictures here.
Rome
I visited many major spots in Rome but this is the only picture left. I love Rome, I found many dynamic historical places to feel Italy there.
Piazza della Repubblica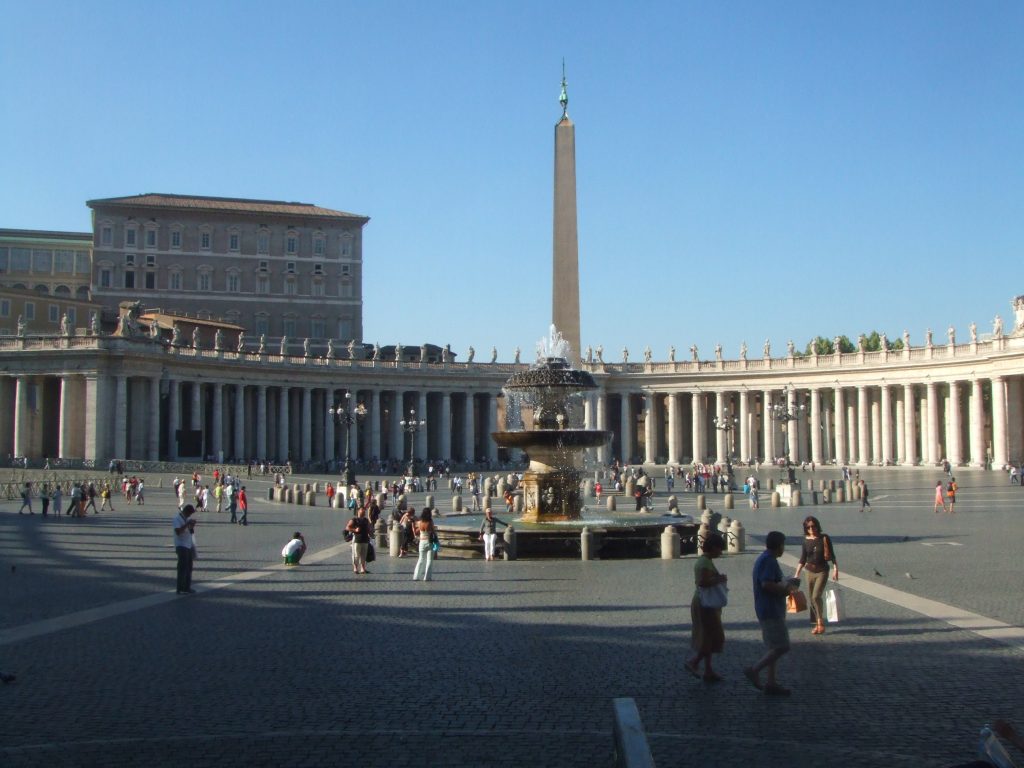 I remember that I paid much attention when I firstly withdrew money from an ATM in Train station somewhere in Rome. Checking nobody will be coming, I approached one of the ATMs and looking back and around, withdrew some money and put it in my wallet quickly. I relieved after leaving the ATM without any trouble. Maybe I was the most suspicious person in the station with darting eyes.
Not backpacker's hostels, I stayed normal hotels during this trip. Probably I didn't know about dormitories. At first night, I couldn't easily go back to my hotel at night. I completely lost the way and walked around and around my hotel more than 1 hour. It was so tough! Finally a kind taxi driver standing by his car told me the way to the hotel before I was almost giving up. So much relieved after coming back to my hotel in the end. I still remember the smell of the bed sheet which was different from anything I had known. That was kind of a token for me to feel a foreign country at that time.
Florence(Firenze)
River side view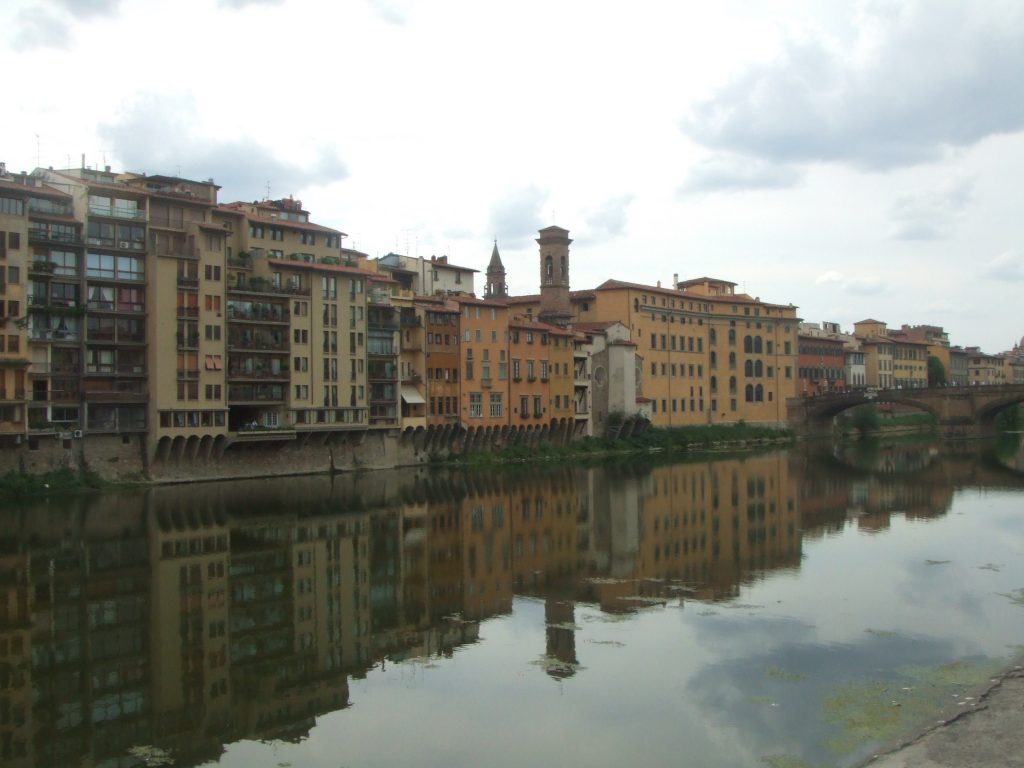 Ponte Vecchio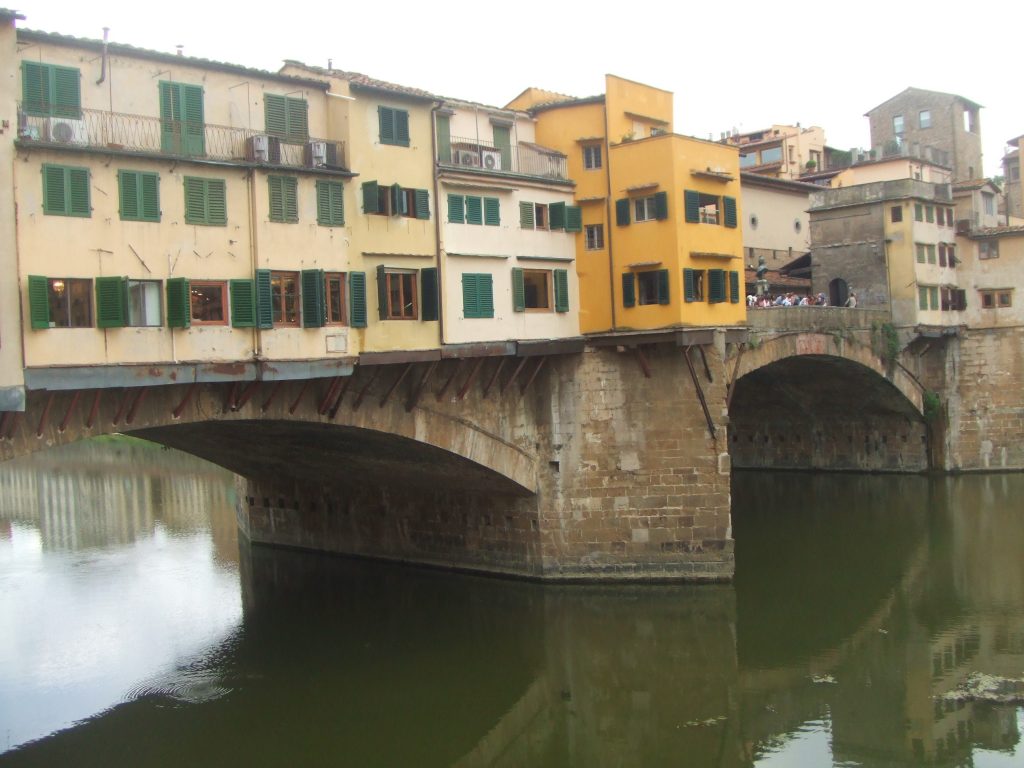 Ponte Vecchio is the oldest bridge in Florence. Many jewelry shops were there on this bridge. The strong yellowish intruding part looked the whole impression pop and idiosyncratic with in contrast with green of window sash and river.
Iconic red brick roofs view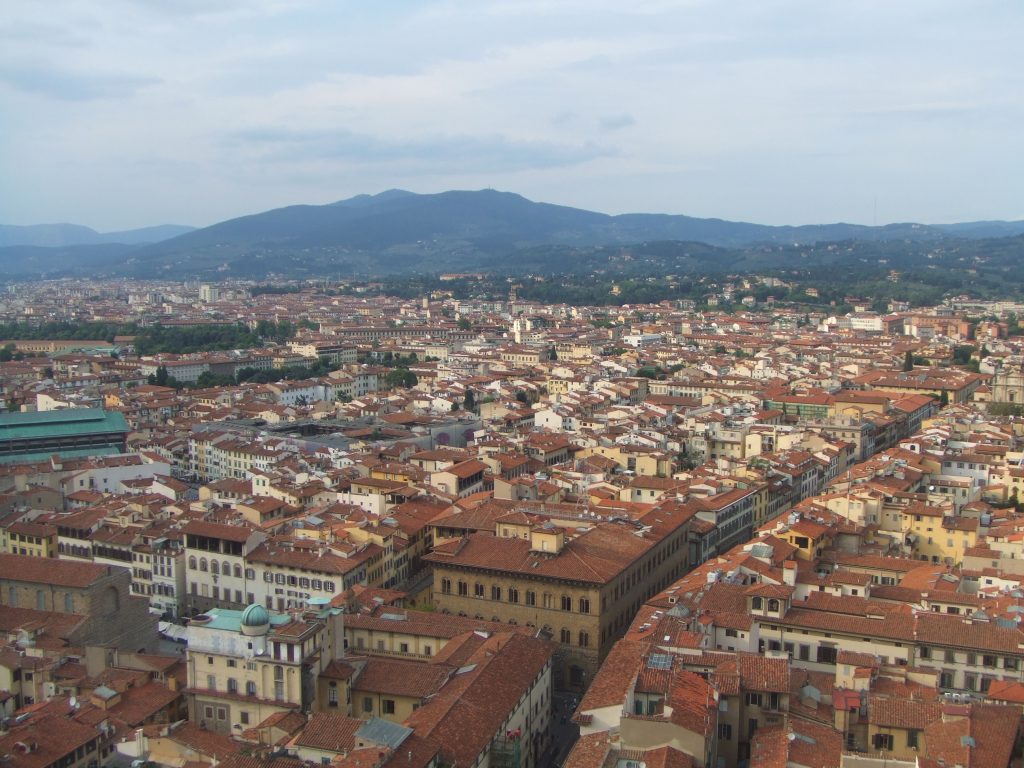 I could overlook this scenery from a tower.
Venice
I like this city surrounded by rivers.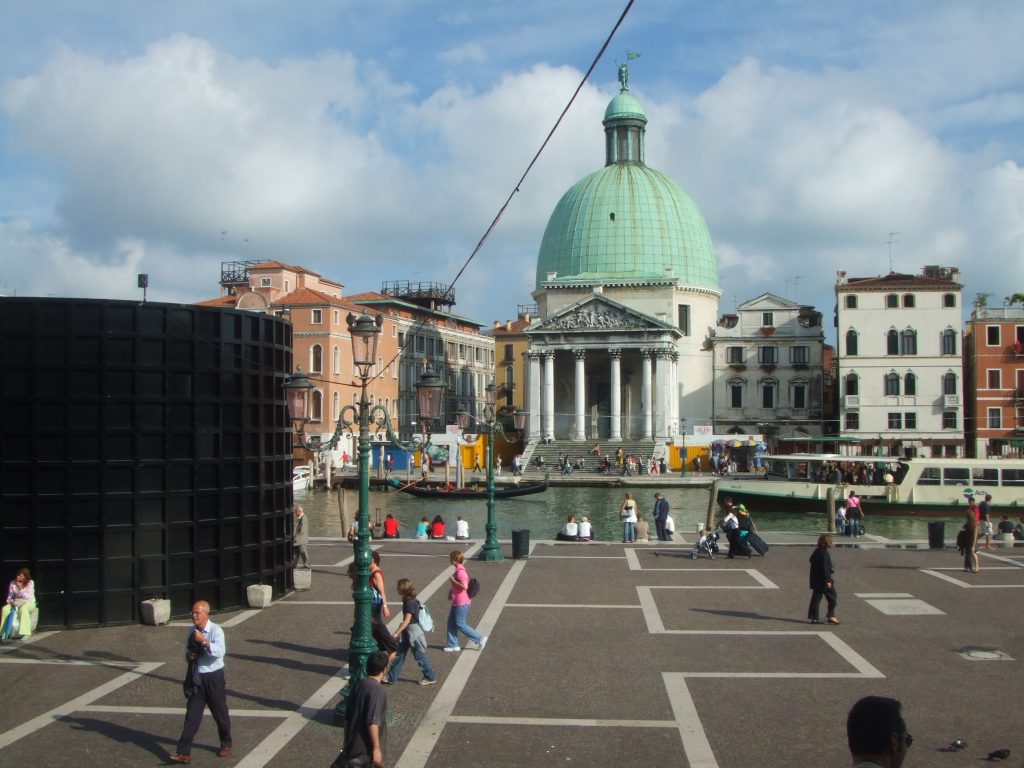 Saint Mark's Basilica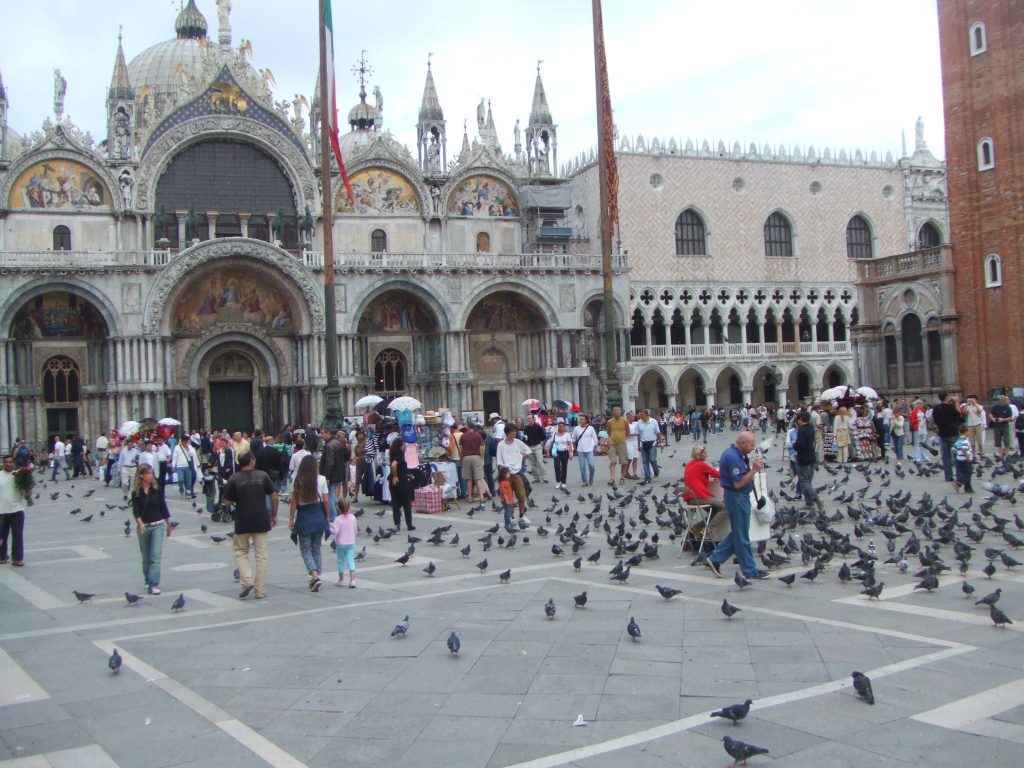 Piazza San Marco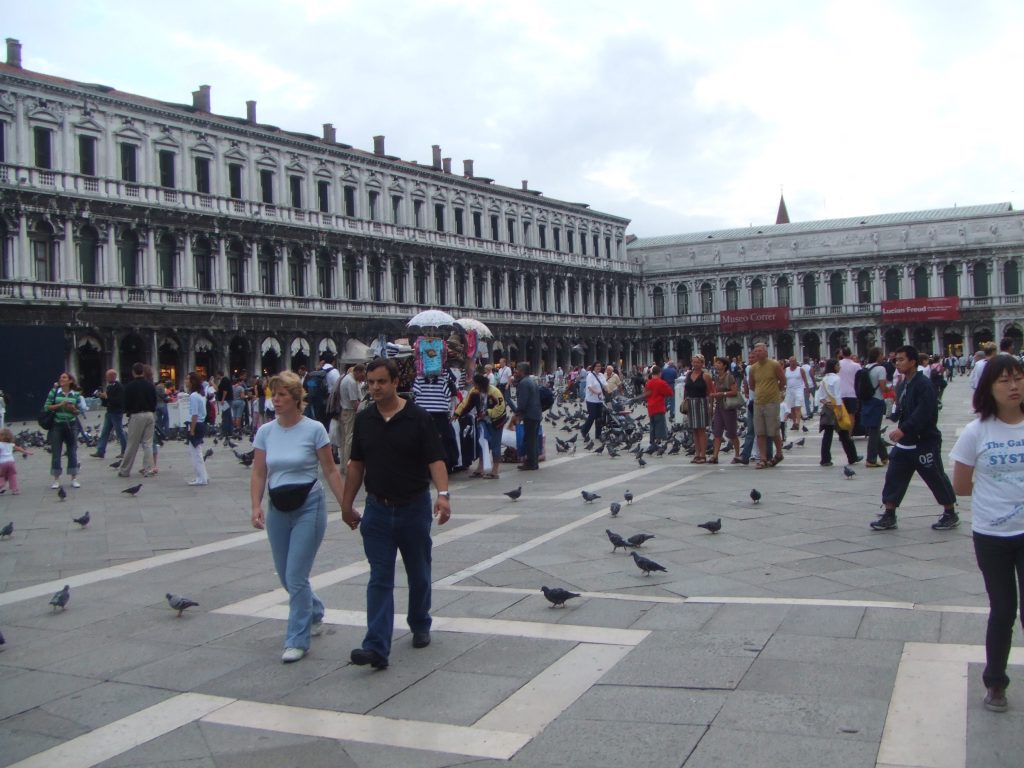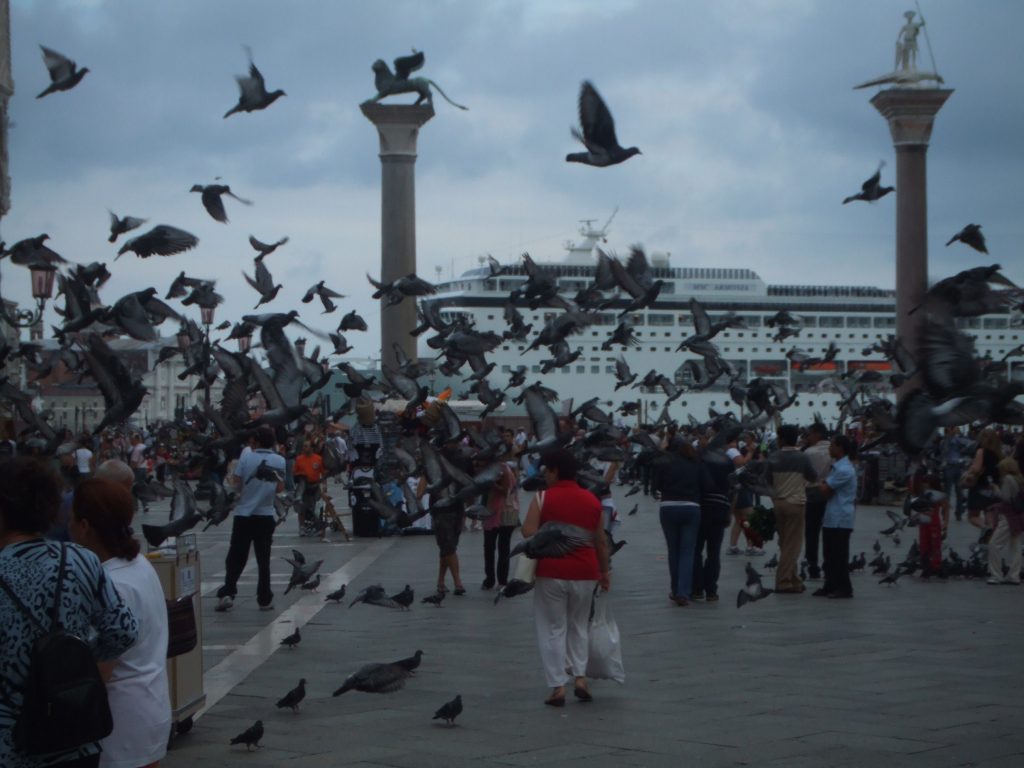 Boats. There is no taxies here so that boats are the replacement. There were some houses local people live and I saw them took those boats to come back to their homes with shopping bags. Or they were just travelers? I don't know.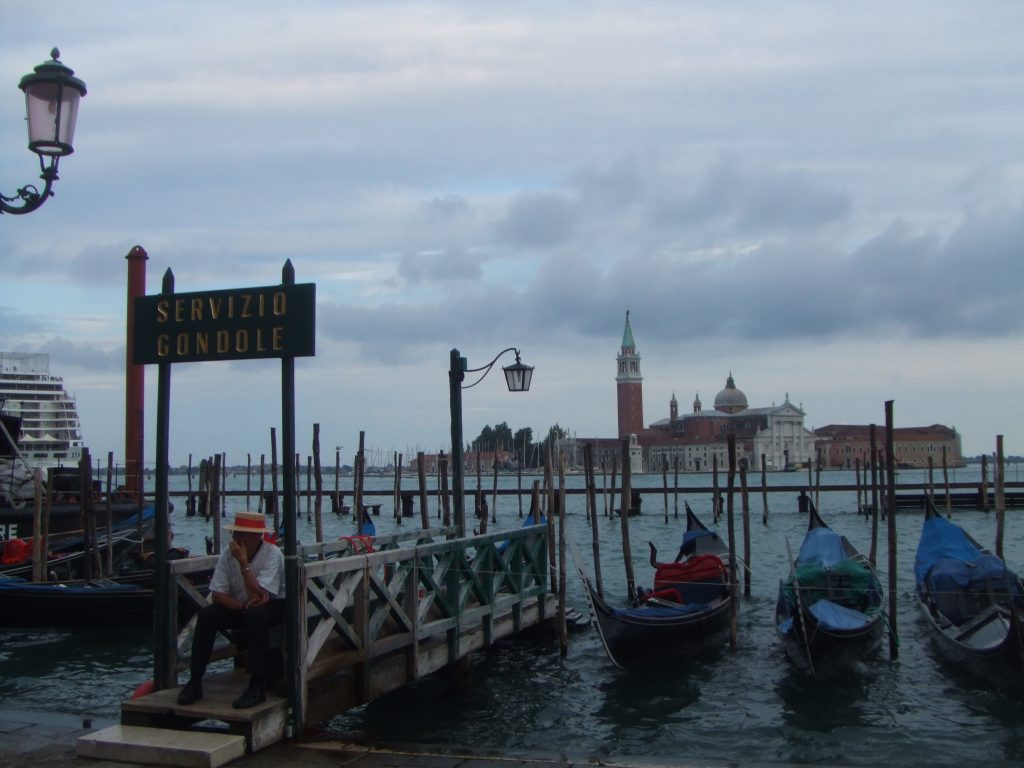 I like this blue colour aligned.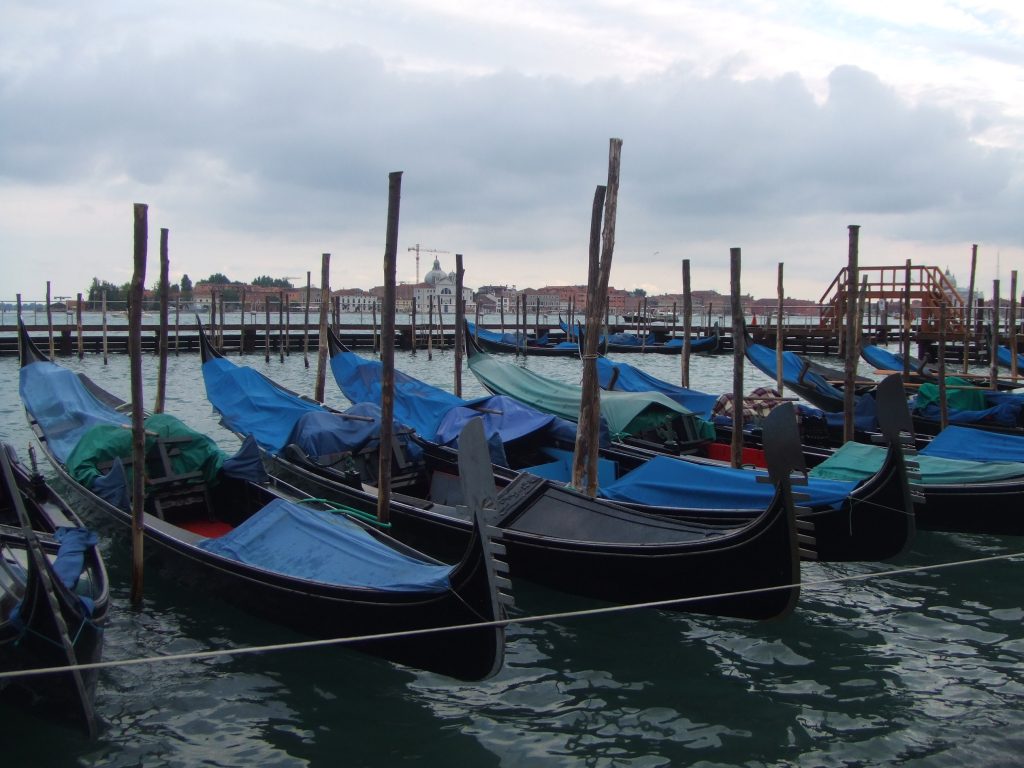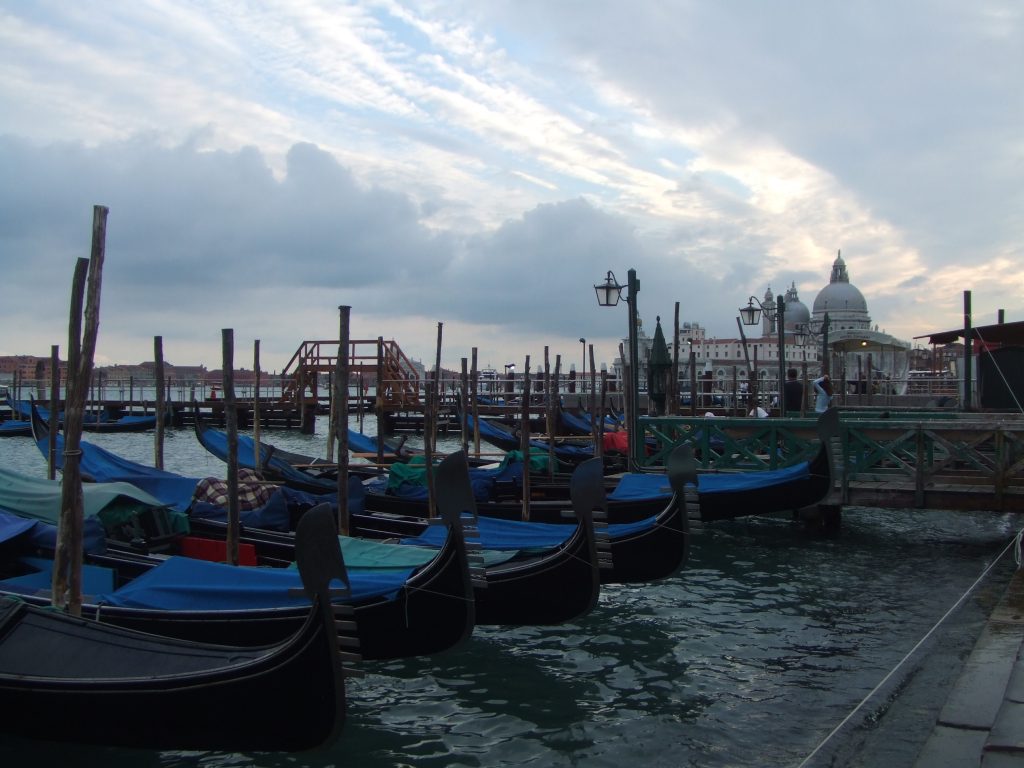 A gigantic cruiser visited the port, yes here is the pace registered in world heritage of UNESCO. Nobody can't miss it in their lists.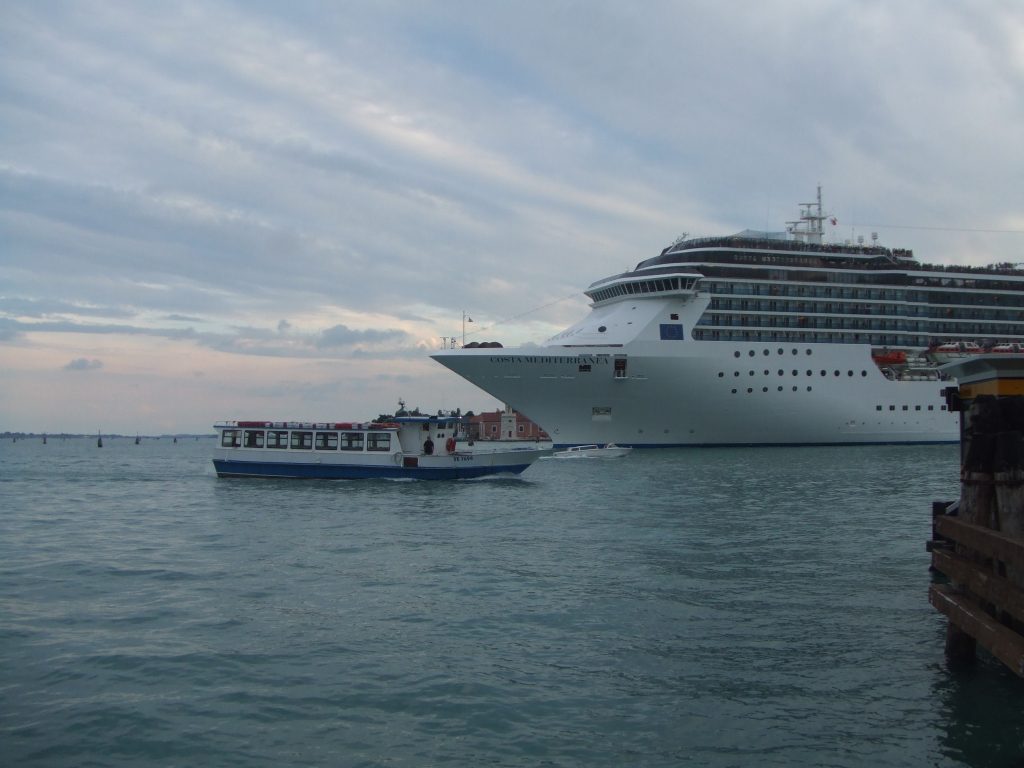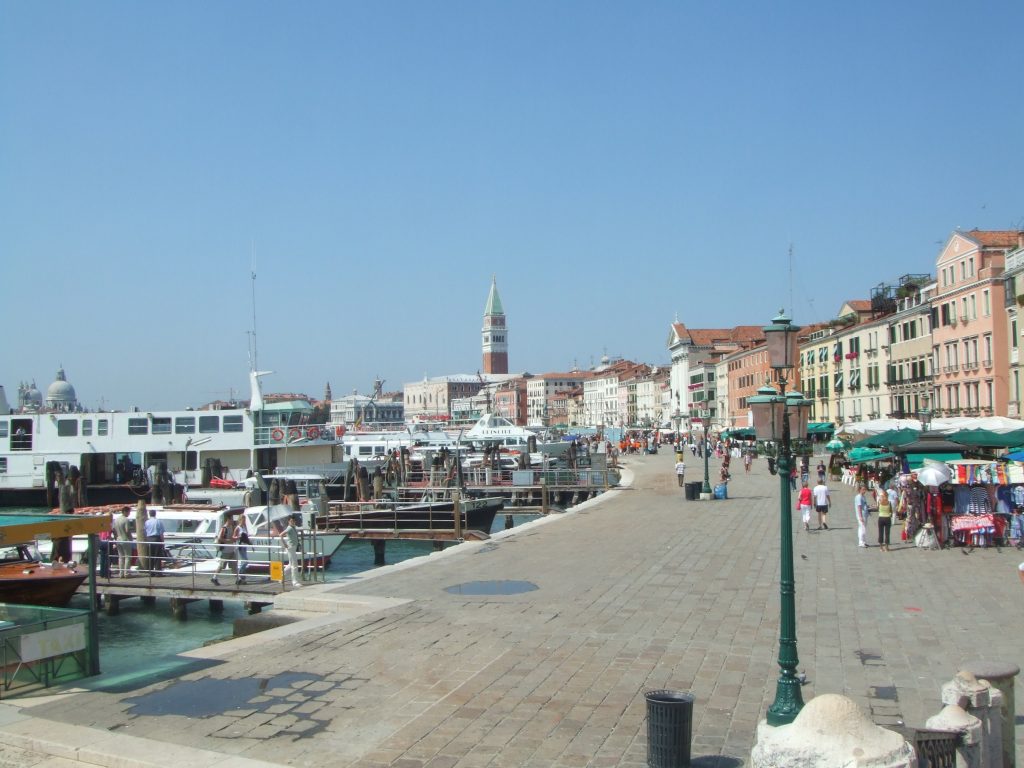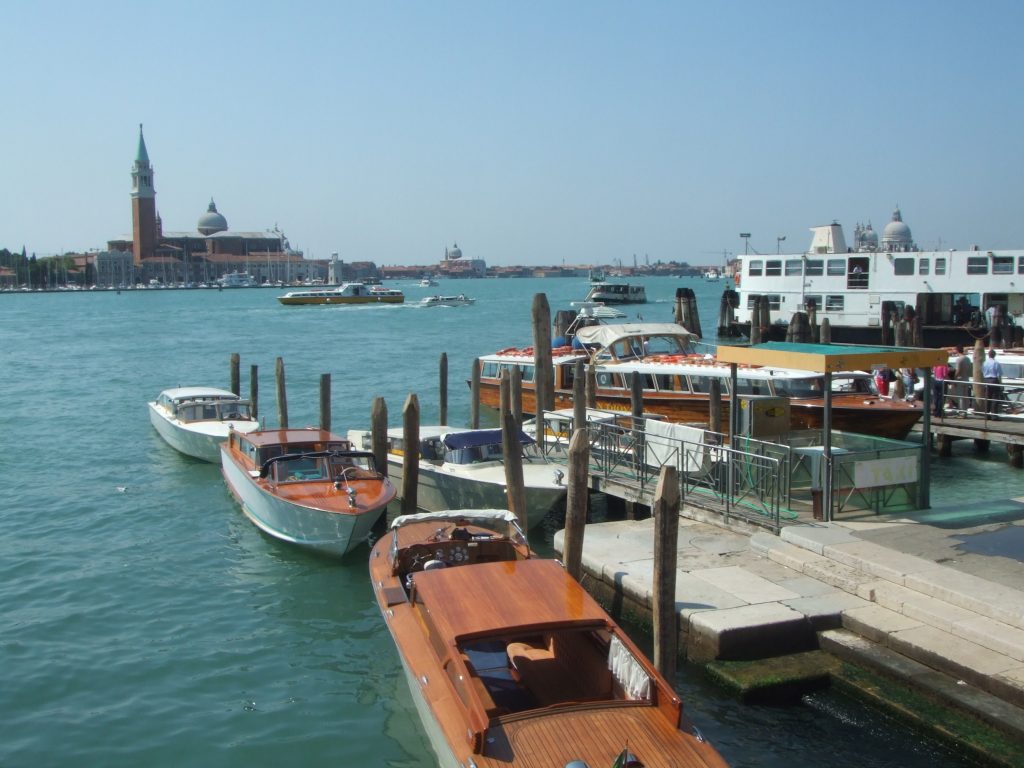 Boats are free from the land.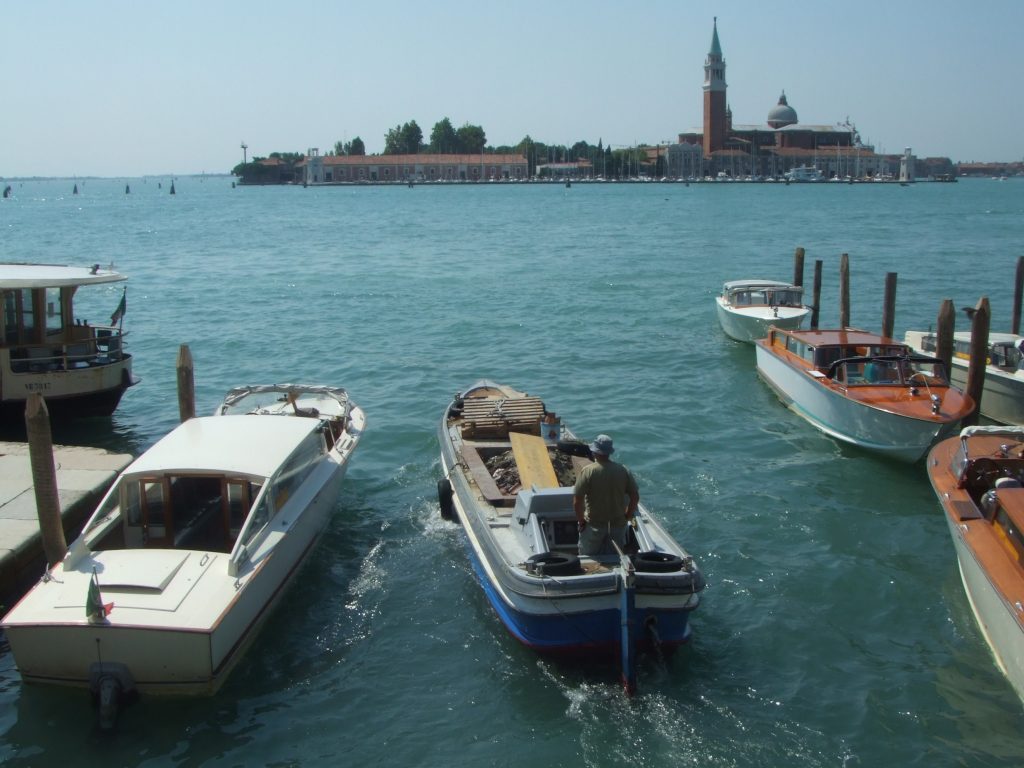 He either.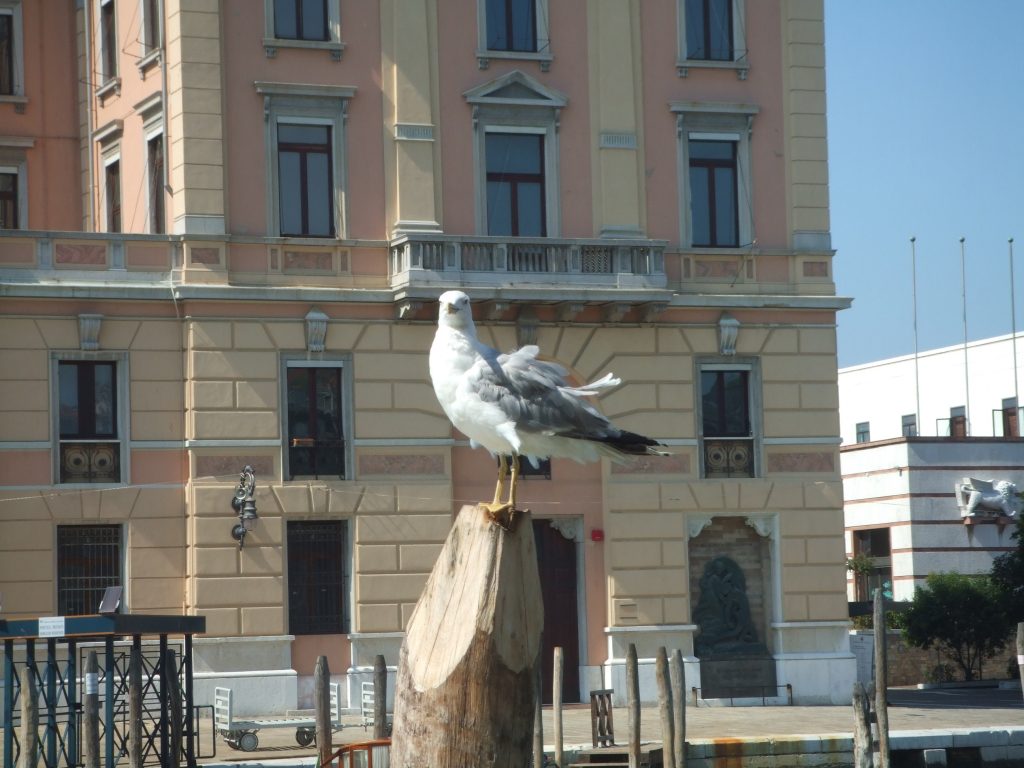 Church of the Scalzi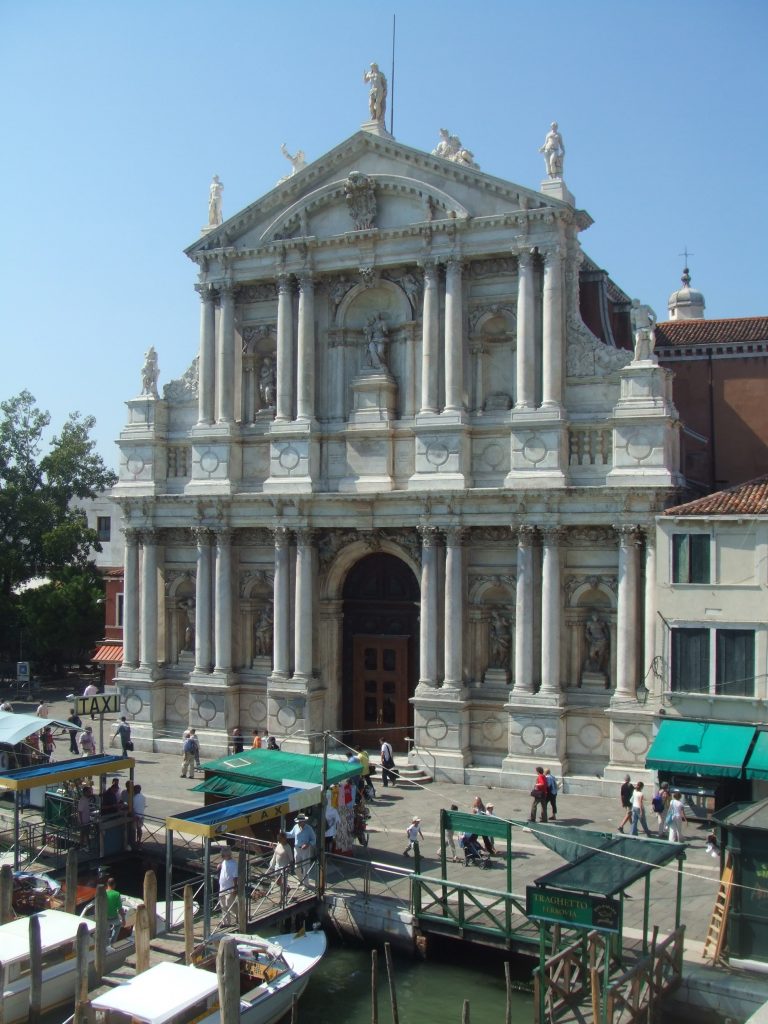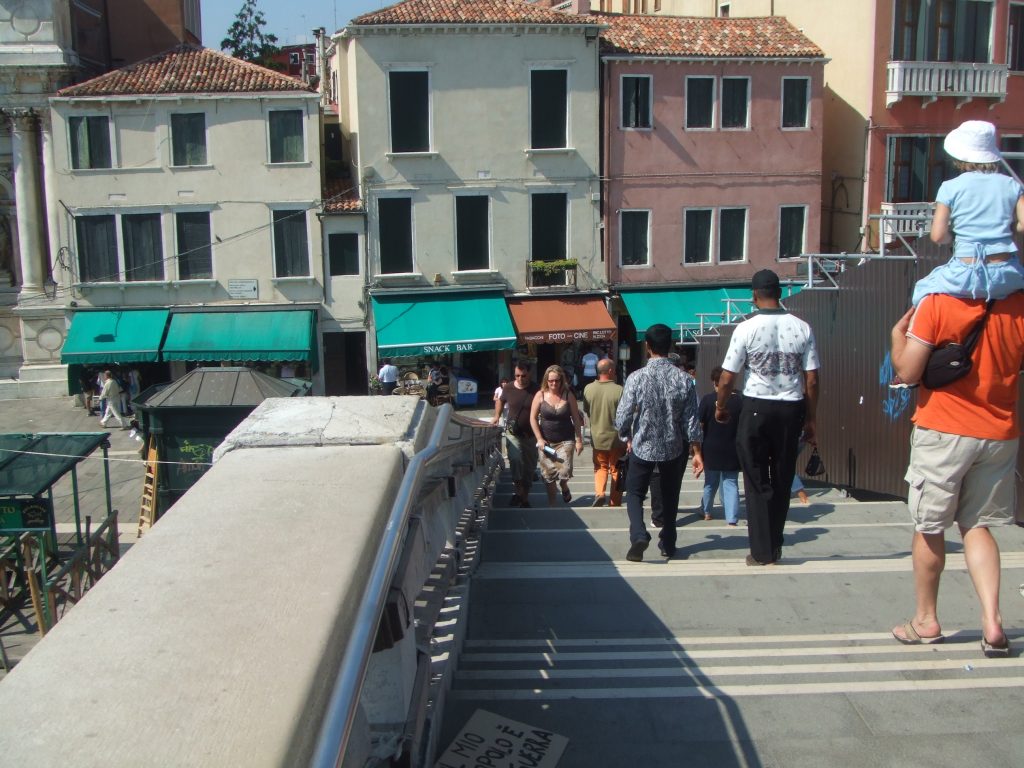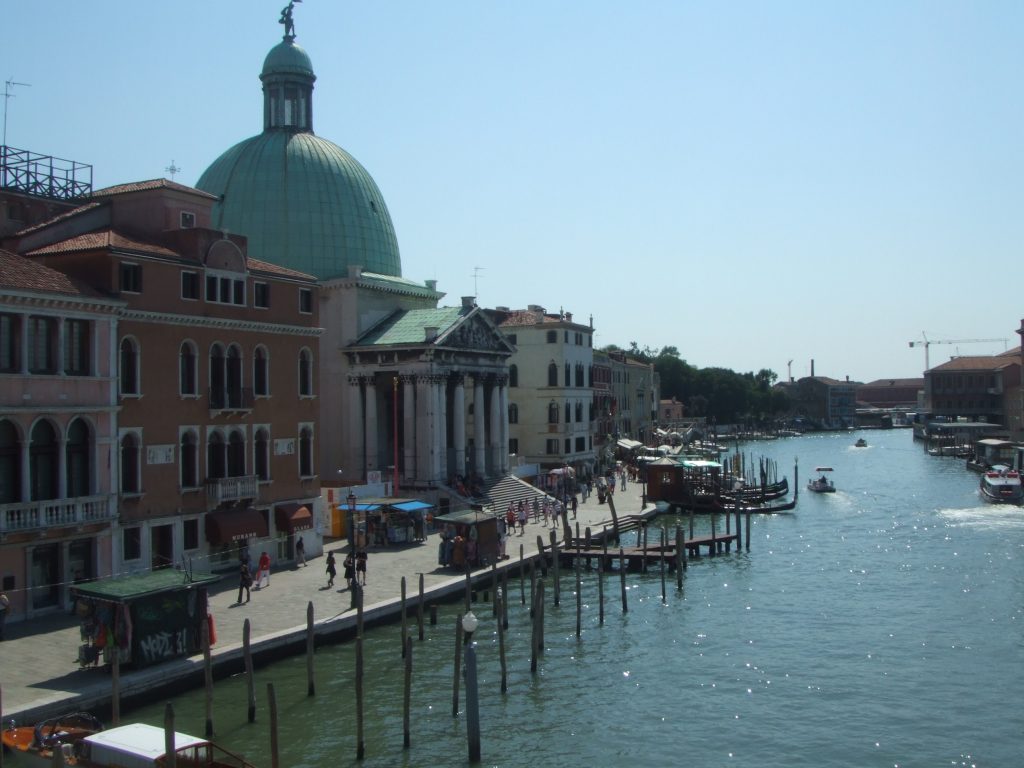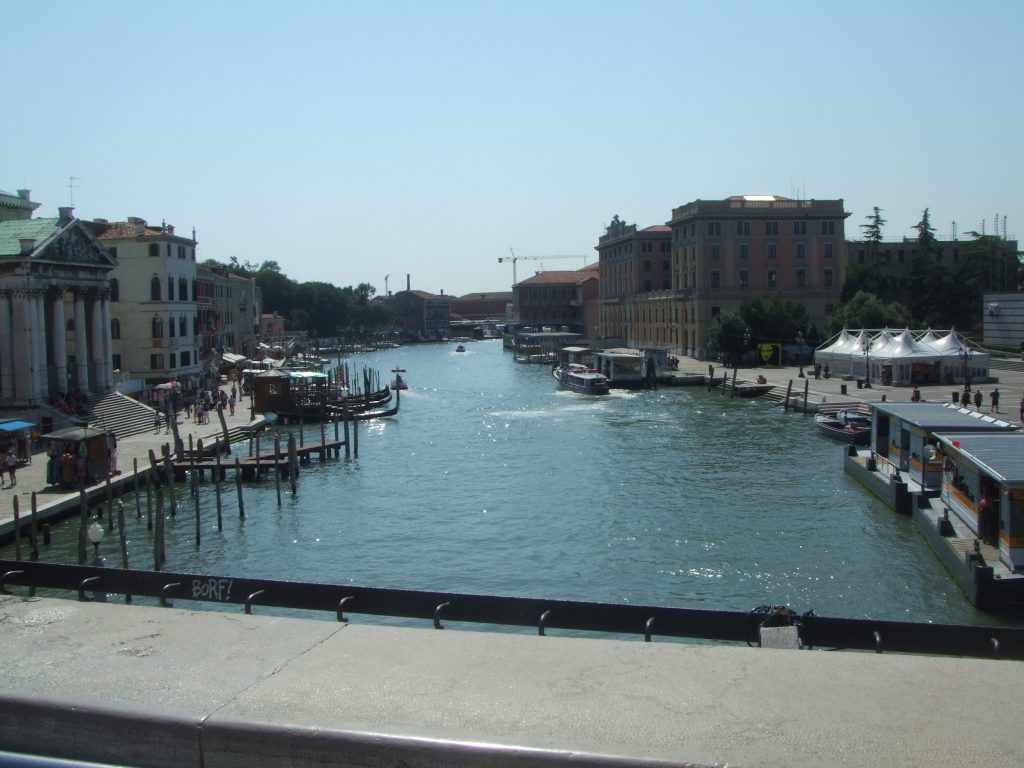 The building in the upper right of the following pic is a train station of Venice. It's really close to all the tourism spots and hotels.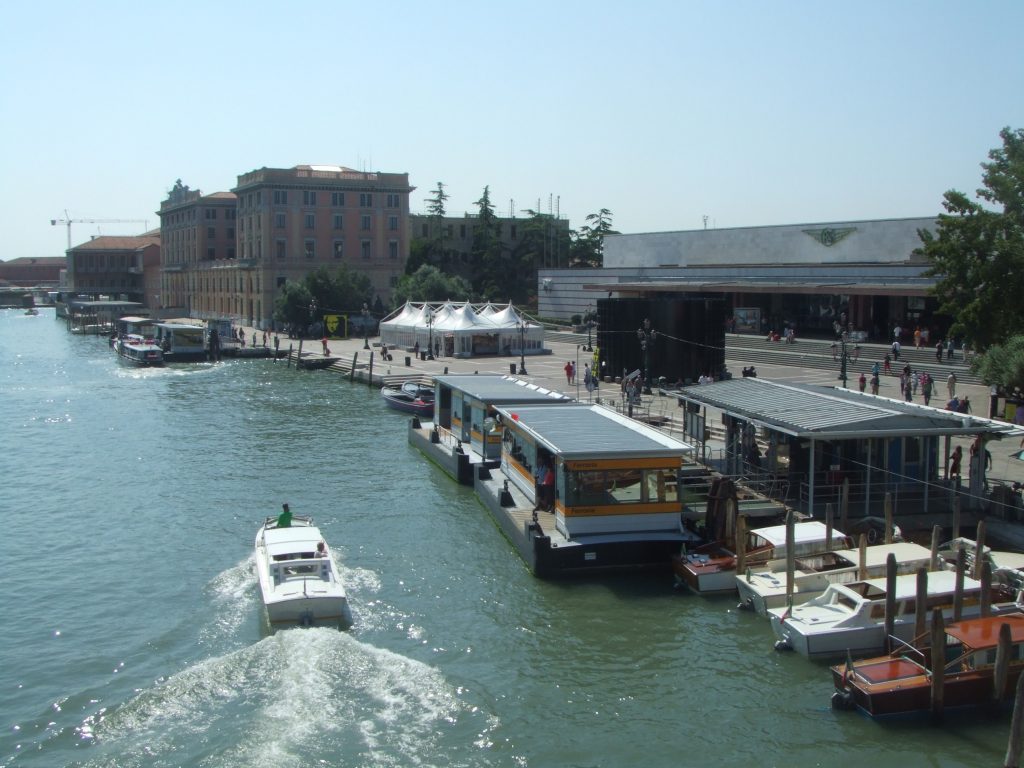 It was such a beautiful place day and night.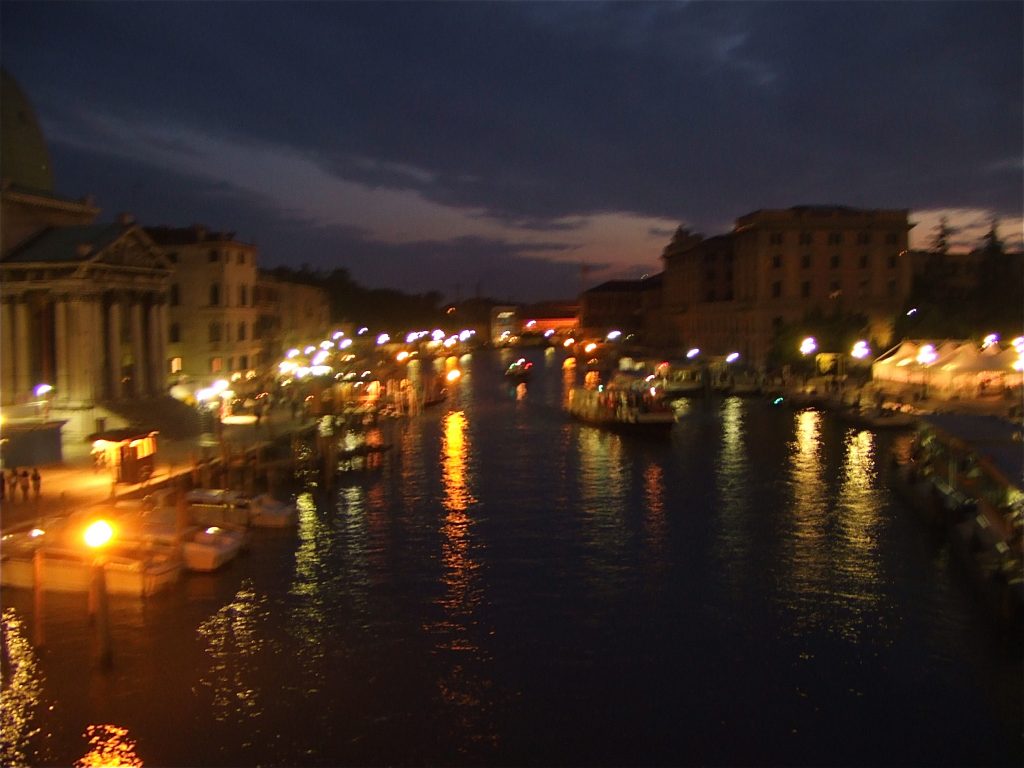 Milan
Why only those two pictures? Nothing left other than those but Milan Cathedral was really notable magnificent architecture and I took many pictures of it. When I visited there, restoration work was going on so that some parts were covered for the work. Good to revisit when it's uncovered so I can take pictures again.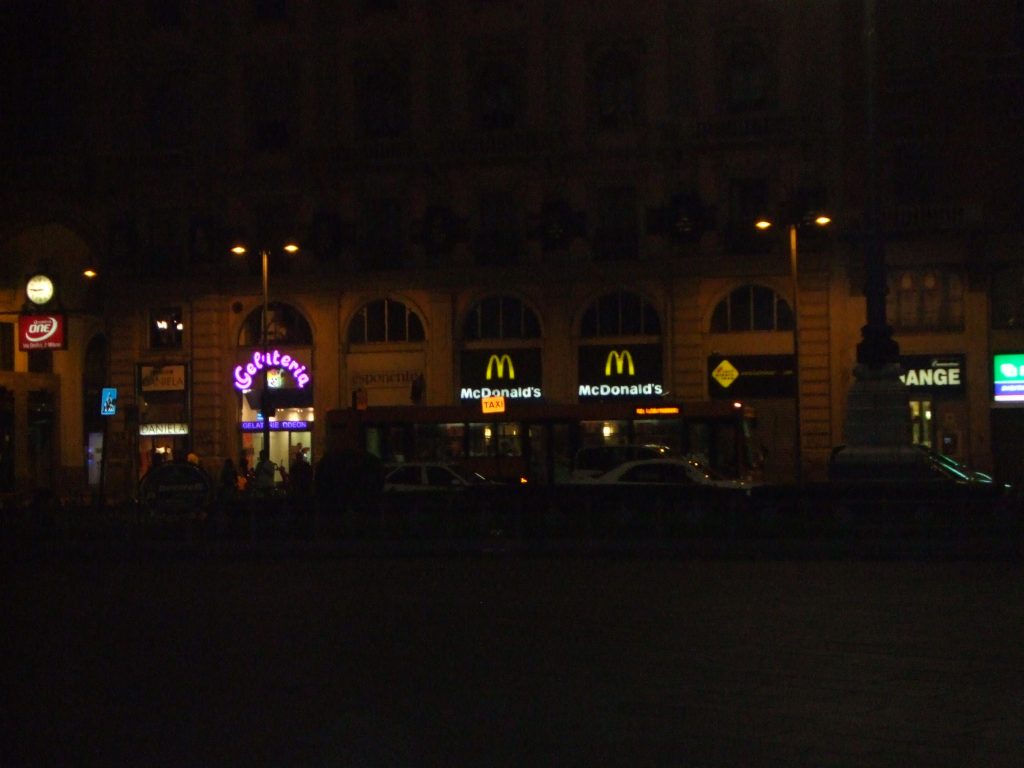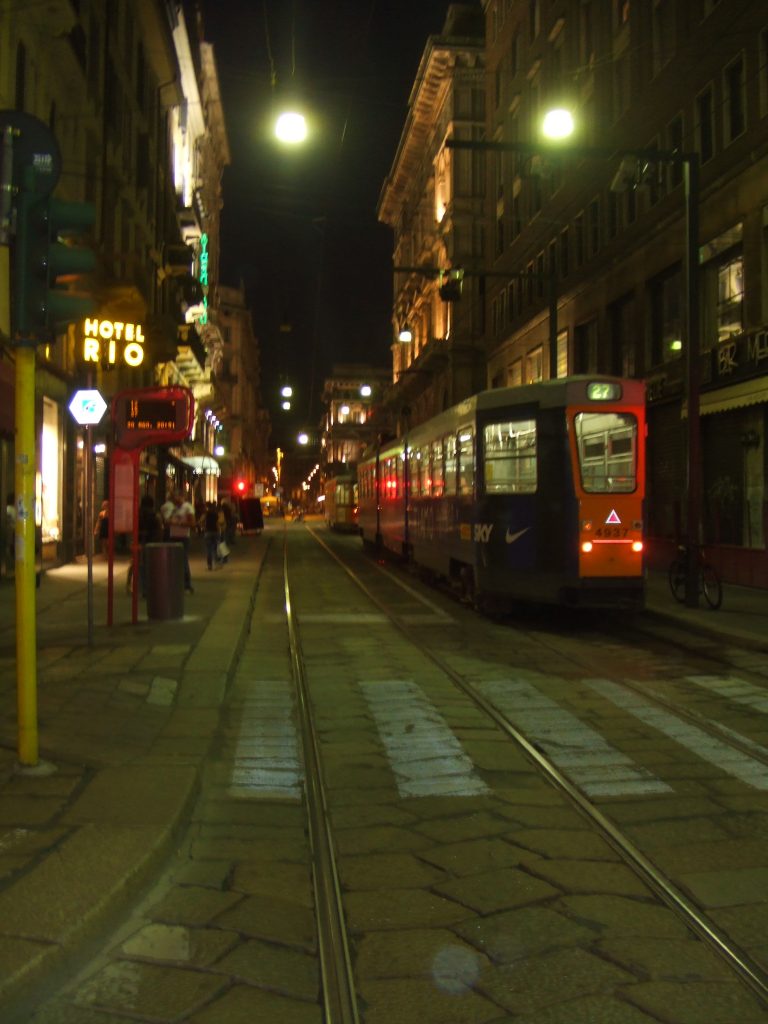 The Last Supper by Leonardo da Vinci can be seen in a museum in Milan. But I couldn't find the museum at that time. That could be also an enough reason to revisit Italy some day.
I remember young boys in streets showed their underpants a bit from their jeans. That was stylish for them at that time in Italy to show D&G from jeans though I don't know how it's like nowadays. At restaurants, I enjoyed blue cheese pizza, normal tomato pasta and some others at open terrace tables outside. Having foods and drinks at an open outside table was nice experience for me as it isn't so common in Japan. Anyway it was a good start as a solo traveler overall. For souvenirs, I bought herb dark chocolate bars for my friends but seemed they didn't enjoyed it much.. Such type of chocolates are not familialised in Japan. Sad. haha.